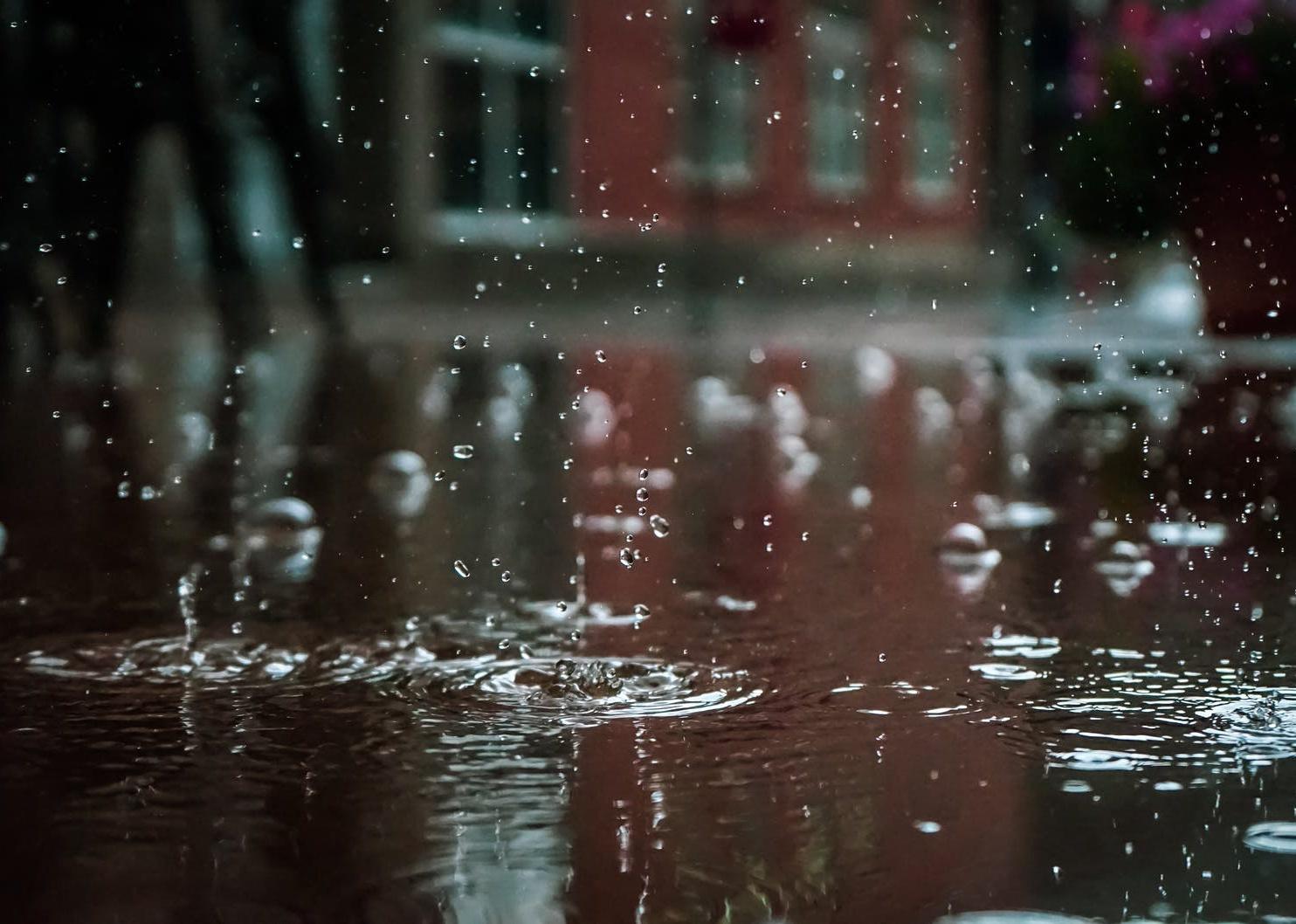 20 states had record rainfall in 2019—see what this intense year means for you
20 states had record rainfall in 2019—see what this intense year means for you
2019 was a year of extremes for weather in the U.S., and for the world at large: while tropical storms, ongoing wildfires, and record-breaking droughts played out across the globe, many areas in the U.S. were facing unprecedented precipitation levels. 2019 precipitation in the contiguous U.S. was 34.78 inches; this makes 2019 the second-wettest year on record nationally at 4.84 inches above the 20th-century average (29.94 inches). Only nine states had less rainfall than their 20th-century average in 2019. May 2019, in particular, was the second-wettest month overall in U.S. history.
Five states had their wettest year on record in 2019, (meaning from 1895 to now), and 15 others ranked it in their top ten. To dig into this record year, Stacker consulted the National Oceanic and Atmospheric Administration (NOAA) National Centers for Environmental Information Statewide Time Series, released in January 2020. Forty-nine states are 2019 ranked here according to how much their 2019 precipitation diverged from average rainfall in the 20th century (1901–2000) or, in the case of Alaska, average rainfall since weather recording began in that state (1925–2000). 2019 data is not yet available for Hawaii.
According to the NOAA data, many of these states saw increases in both extreme rain events and extreme drought events, simultaneously—interrelated climate events that are only expected to repeat and grow over the 21st century. Many states that experienced one of their wettest years yet in 2019 are now headed into prolonged drought periods. Some states typically characterized as majorly "wet"—including Washington and Florida—had overall dry years. Each of the 50 state summaries presented by NOAA's National Environmental Center noted the unmistakable hand of climate change in increasingly erratic weather patterns across the country: "Historically unprecedented warming" levels will increase rates of both drought and precipitation, with extreme events in either category expected to become more frequent, and more intense.
Such dramatic fluctuations in weather extremes cannot be viewed as isolated events, either. As the NOAA notes, "Climatic factors such as temperature, rainfall, snowfall, cloudiness, and winds have a significant impact on many aspects of the nation's economy as well as human health and quality of life." Among the sectors cited as reliant on predictable weather are ski resorts, housing construction, energy usage, and farming. Further emphasizing the broad reach climate has on daily life, the NOAA is planning to develop public indices cross-secting weather events with their effects on transportation, retail, tourism, and human health.
Read on to discover what 2019 had in store for your state's precipitation levels, and what that means for agriculture, infrastructure, and a variety of other industries.
You may also like: 15 ways to stay cool in the summer