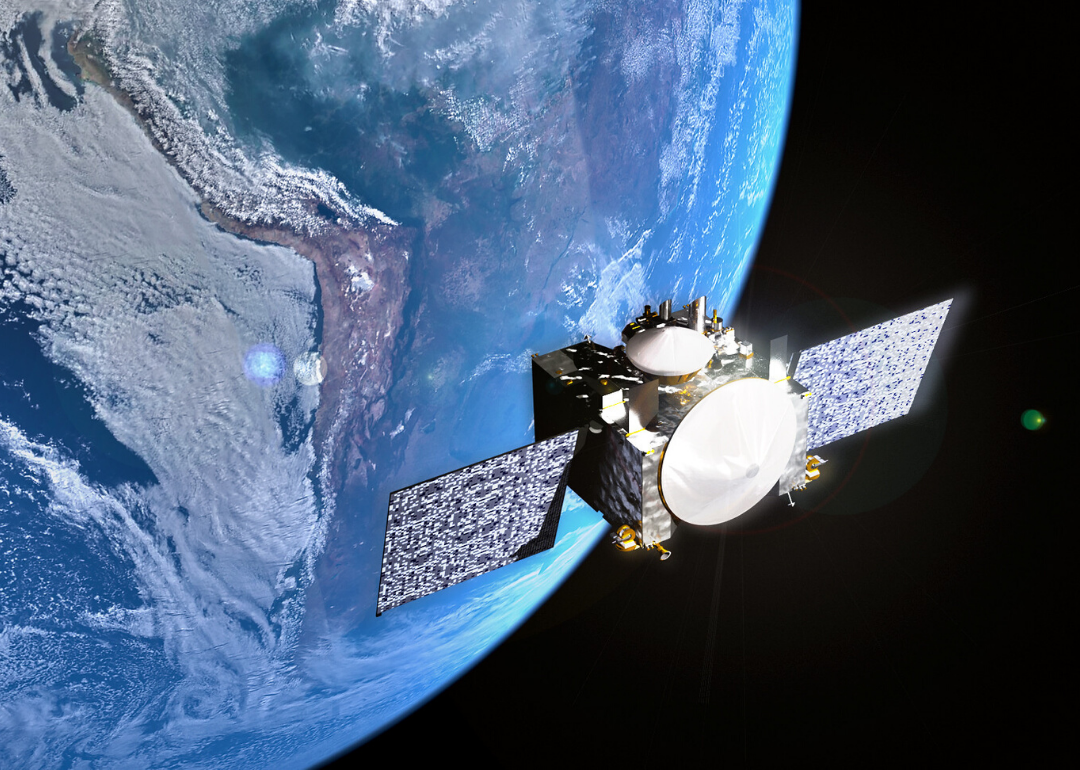 2019 in space: 25 notable missions from the last year
2019 in space: 25 notable missions from the last year
So far, there have been over 90 space launches in 2019, and there were 114 space launches in 2018. In any given year, new missions into space are launched while others come to an end. Since the 1950s, people have launched spacecraft in the name of science, exploration, and nationalism. At any given time, dozens of spacecraft—most robotic, and a few with a human crew—are exploring the solar system and beyond.
Many milestones have already been reached in the 21st century, and dozens more will take place in the coming decade. In 2019, China landed the Chang'e 4 spacecraft on the dark side of the moon—a first for any space mission—and expects to have its third space station fully operational by 2022. SpaceX in 2020 intends to launch 12,000 communication satellites into orbit, Roscosmos will allegedly offer space tours in 2021, and the Indian Space Research Organization plans to send its first group of Indian astronauts on a weeklong trip into space by 2022.
To take a closer look at notable space missions in 2019, Stacker combed over some of the most significant missions of the year, encompassing landmark human, scientific, and technological accomplishments. Stacker's slideshow of 25 notable missions from 2019 includes the first all-female spacewalk, the world's first expedition to the moon's far side, the flyby of the most distant solar system object ever recorded, NASA's plans to return astronauts to the moon, and the discovery of strange seasonal atmospheric fluctuations on Mars. These stories are international, marking achievements by both public and private efforts, and as such, involve people of many nations and aims.
Keep reading to learn more about 25 notable space missions and what they accomplished in the year 2019.
You may also like: Scientific breakthroughs from the year you were born