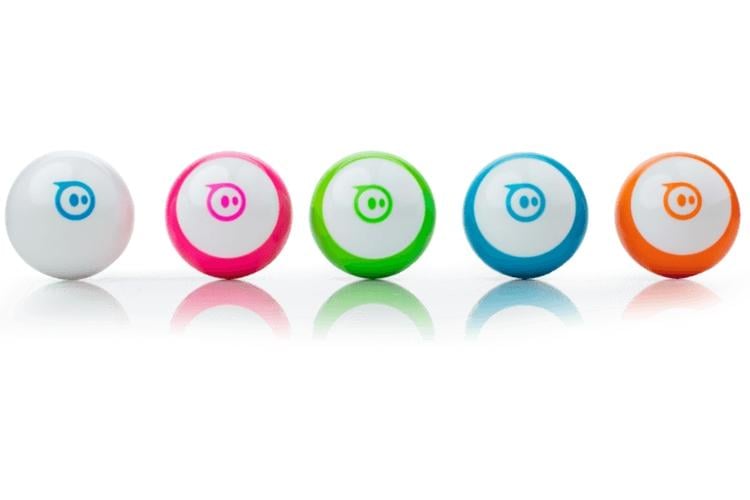 The Best Tech Stocking Stuffers
The Best Tech Stocking Stuffers
What was once the domain of Tootsie Rolls and pocket notepads is now its own veritable buffet of holiday fulfillment. We're speaking, of course, of the beloved stocking. Formerly the amuse-bouche of presents on Christmas morning, stocking stuffers have grown to become desirable in their own right. That's in no small part thanks to a slew of miniature toys and gadgets that keep the creativity bar high, but the prices low.
Naturally, 2017 offered no shortage of bite-size tech, meaning there's never been more opportunity to make those stocking stuffers count. But which tech makes for the best stocking stuffer? That's where Stacker comes in. We've put together a list of the Best Tech Stocking Stuffers. We kept the budget under $75 and made sure to include some truly affordable products. Check them out, buy a few, and make someone's Christmas morning all the more satisfying as a result.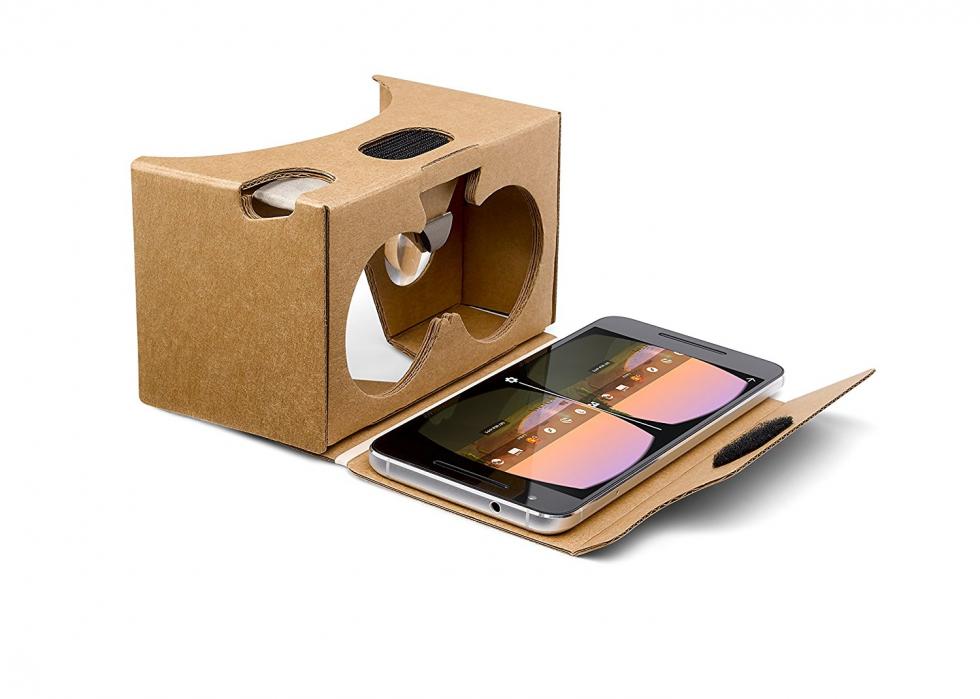 1 / 30
#30. Google Cardboard
Retail Price: $5.99
Could you build your own cardboard VR headset? Sure. But why bother when Google Cardboard is available for under $10? Suffice to say, Google's headset keeps things brilliantly simple. Slide in a compatible device and immerse yourself.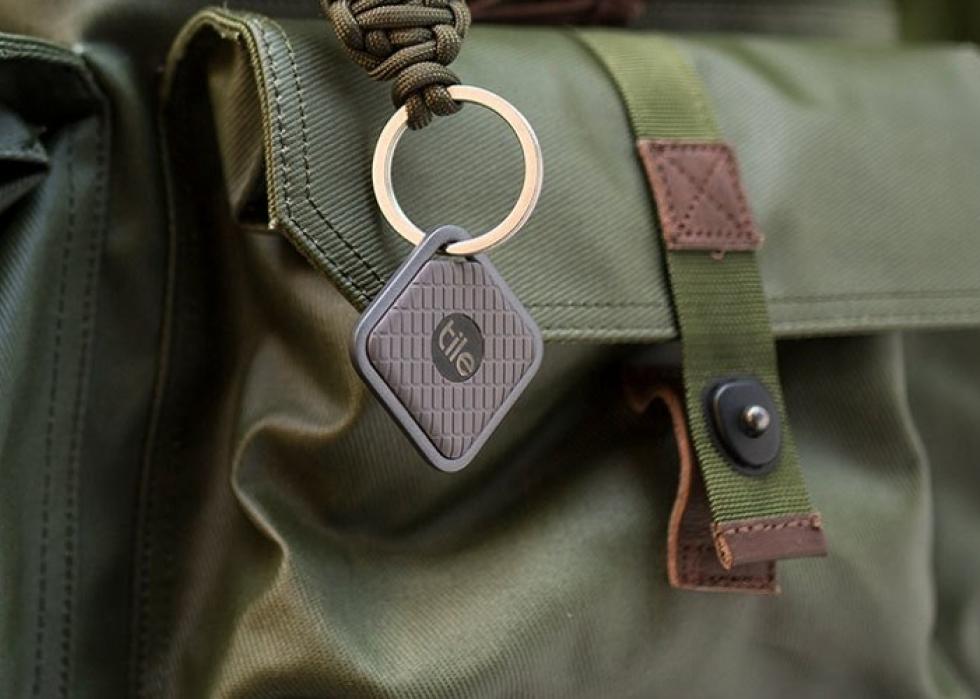 2 / 30
#29. Tile Sport
Retail Price: $35
With Tile Sport, the popular brand delivers their most rugged and high-performing Bluetooth tracker yet. The trusty gadget is waterproof, long-lasting, and good for twice the range of the standard model. May your items never go missing again.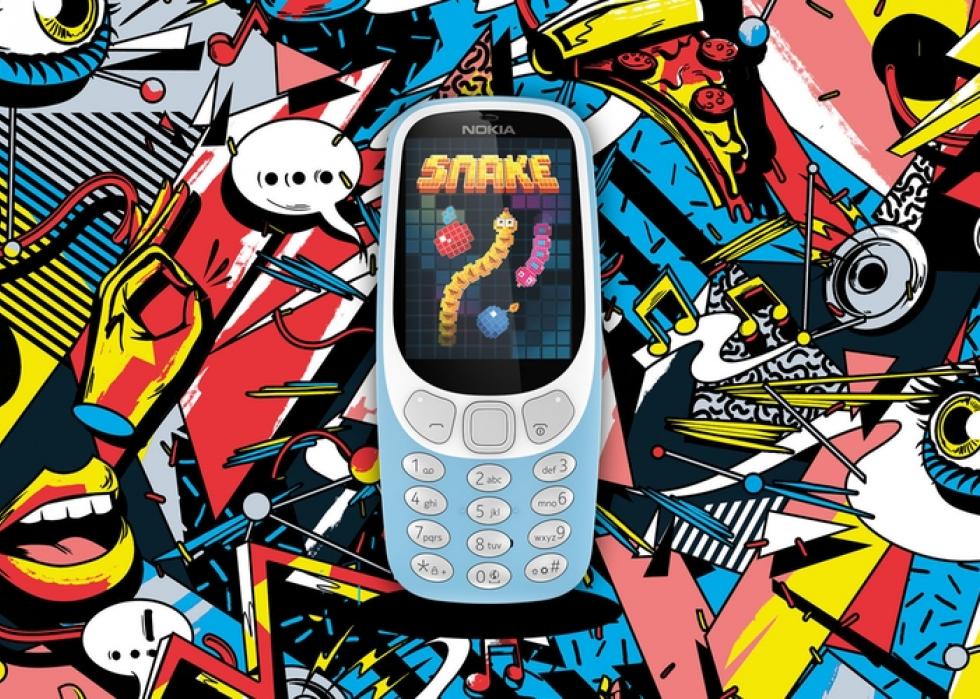 3 / 30
#28. Nokia 3310 3G
Retail Price: $59.99
If you can believe it, tech has come so far along that you can now buy a retro smartphone. Indeed, the Nokia 3310 3G brings the not-too-distant past bursting into the present. In spite of the supremely vintage vibe, each phone comes with 3G connectivity and Bluetooth 2.1, meaning there's far more to do than play Snake for hours at a time.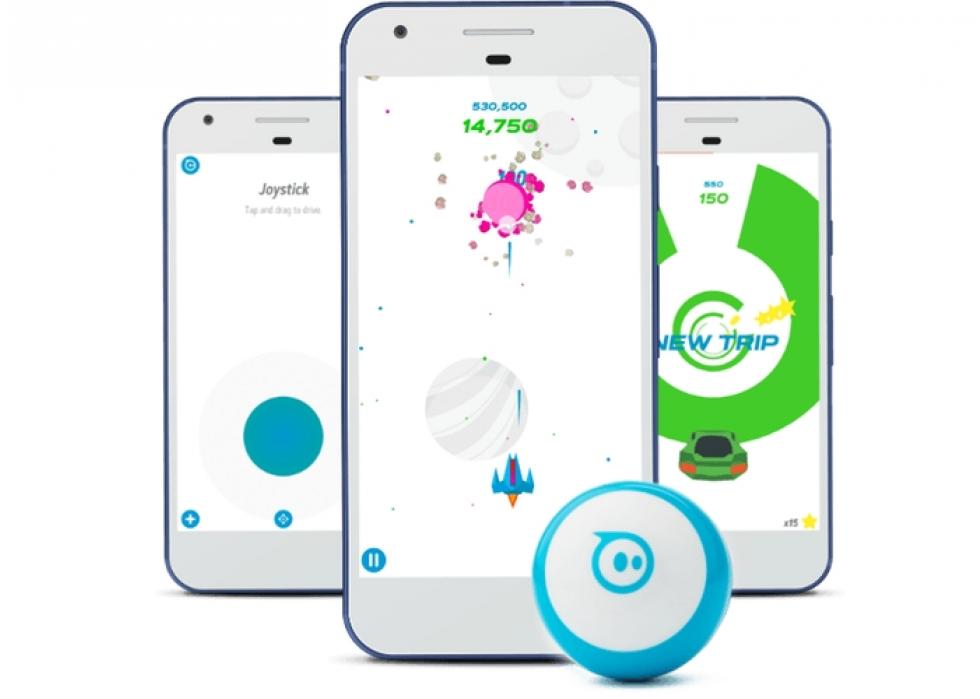 4 / 30
#27. Sphero Mini
Retail Price: $49.00
Oh, Sphero Mini, you had us at "app-controlled robot ball". True to its tagline, the tiny gadget moves in accordance with an adjoining app on your smartphone. Making a fun thing all the more so is Face Drive, a new feature that allows facial expressions to control the ball's movements. Cram one of these adorable toys in the nearest stocking ASAP.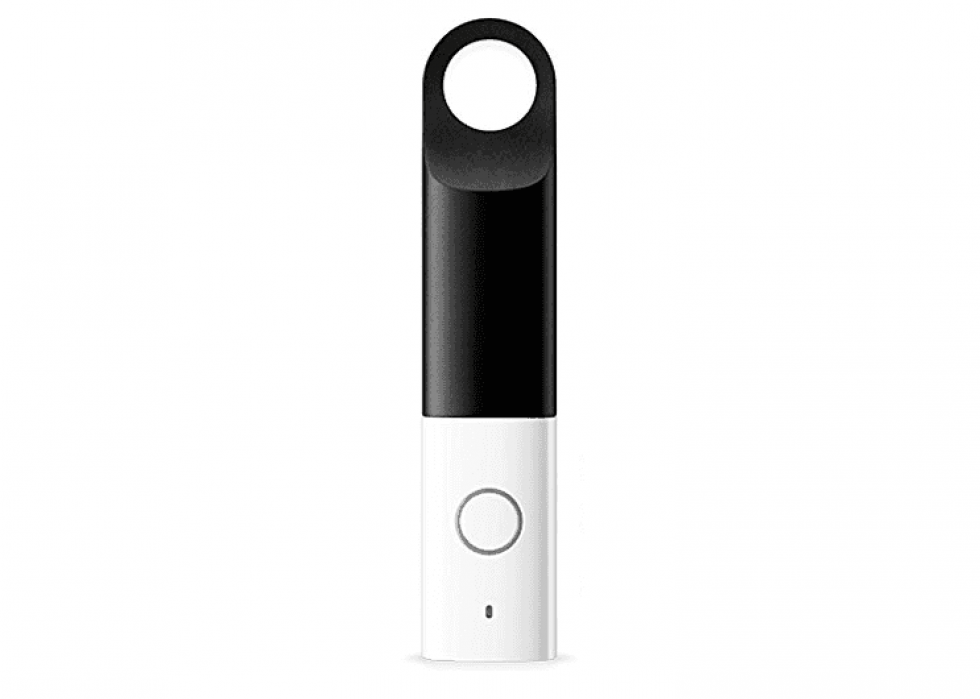 5 / 30
#26. Amazon Dash Wand with Alexa
Retail Price: $20.00
Amazon continues its ascent into the grocery sphere with the Dash Wand. The nimble, water-resistant gadget doubles as a fridge magnet and comes equipped with Alexa. Use it to add items to your shopping cart with the ease of a verbal command or a barcode scan. It's also good for digging up recipes, locating restaurants, reordering essentials, and more.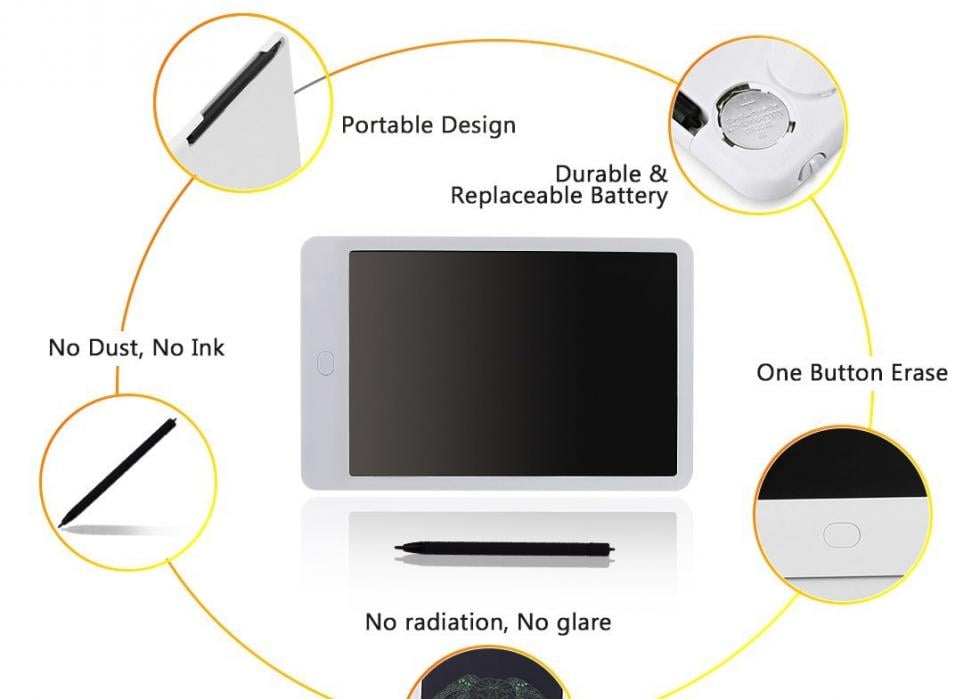 6 / 30
# 25. Sarki 10 Inch LCD Writing Tablet
Retail Price: $22.99
Just a few decades ago the Sarki 10" LCD Writing Tablet would have seemed like something out of a science fiction movie. Nowadays you can buy one for less than $25 and fit it in a stocking. Good for drawing and writing alike, the portable and lightweight device is optimized to eliminate glare, making it easy on the eyes. Plus, it helps spare the planet from tons of excessive paper waste.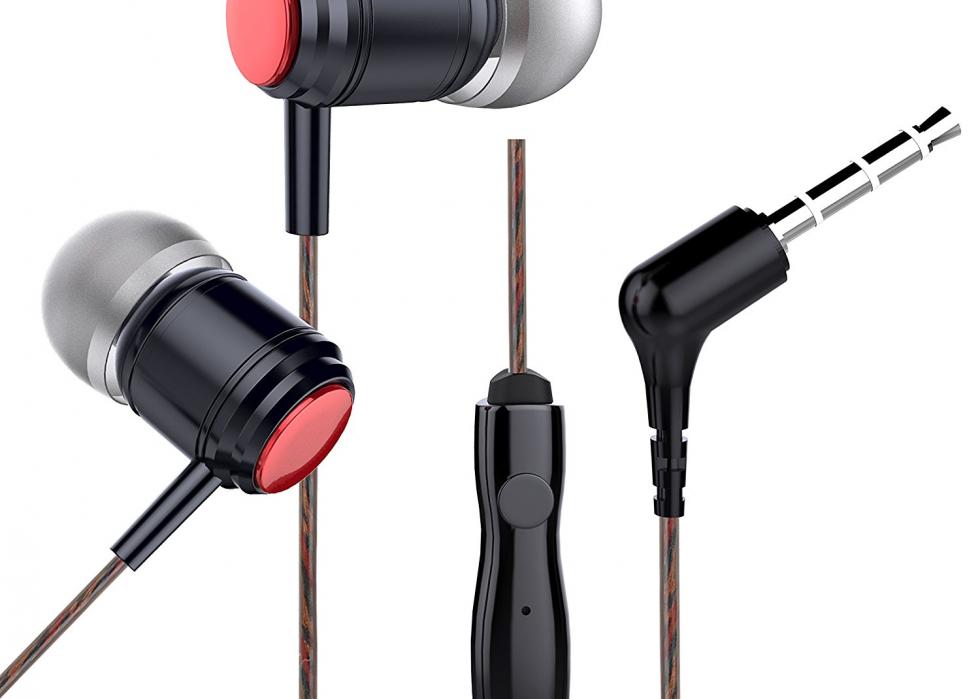 7 / 30
#24. MX In-Ear Wired Headphones
Retail Price: $8.99
The best stocking stuffers are both functional and affordable. For that, look no further than MXStudio's durable earbuds. Compatible with most 3.5 jack port enabled devices, the earbuds include multi-functional control buttons and a built-in microphone to support hands-free calls. And let's not forget that unbeatable price tag, making this stocking stuffer a slam dunk.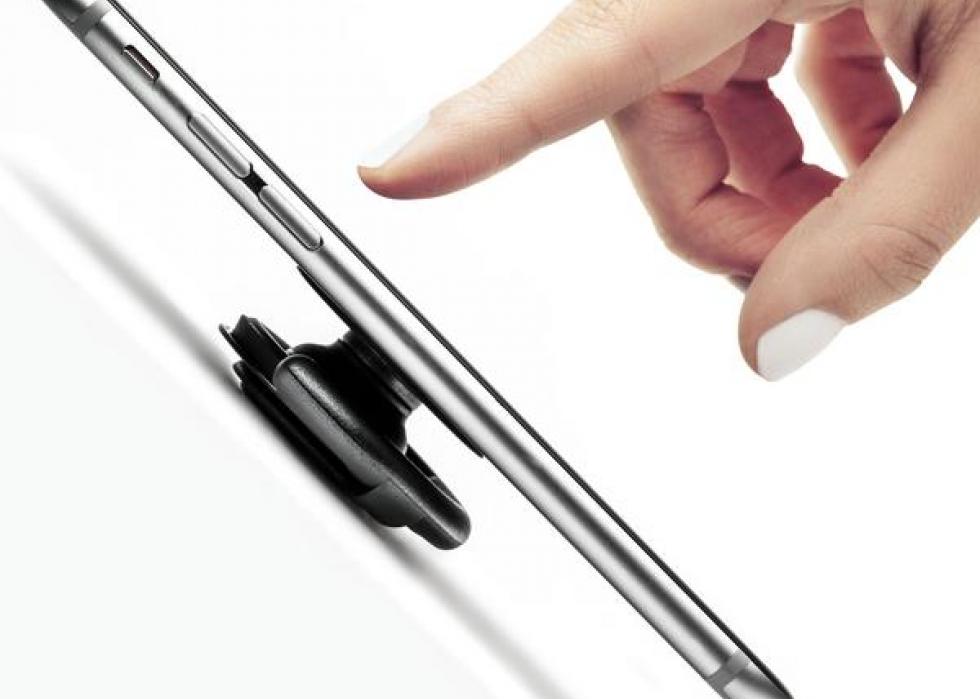 8 / 30
#23. PopSockets
Retail Price: $10
Available in a variety of patterns and colors, PopSockets are the tech accessory you didn't know you needed until you owned one. Thanks to a washable, reusable adhesive, the flexible product functions as a grip or stand on all mobile devices and tablets. Get one for yourself and a few for your loved ones. 'Tis the season, after all.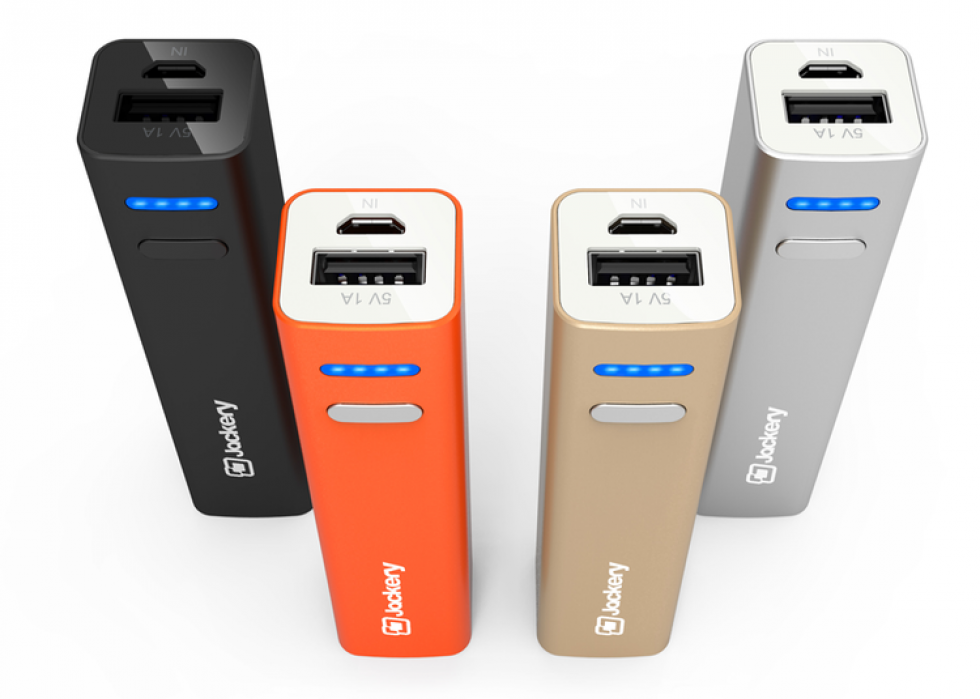 9 / 30
#22. Jackery Mini Charger
Retail Price: $15.99
There's nothing more frustrating than running out of juice with no chargers or sockets in sight. Slip a Jackery Mini in your loved one's stocking so they never go juice-less again. Equipped with a 3350 mAh rechargeable battery, the compact and travel-friendly charger is the smallest of its kind, and the perfect holiday treat.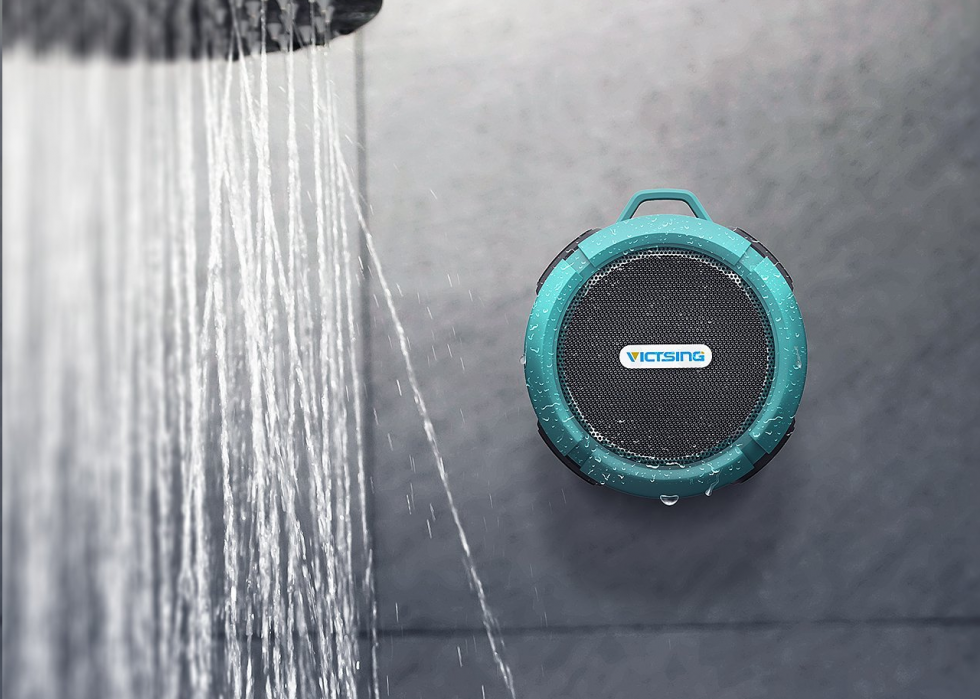 10 / 30
#21. VicTsing Wireless Shower Speaker
Retail Price: $20.99
There was once a time when we relied upon our own brains to conjure up a song and sing it in the shower. Those days are long gone, courtesy of products like the VicTsing Shower Speaker. The waterproof, shockproof, and wireless gadget will keep the tunes pumping well after the water has stopped flowing. Of course you're just as free to take the silicone wrapped speaker outdoors for up to 6 hours of music at a time (at 70% max volume). This is one stocking stuffer guaranteed to elicit a smile.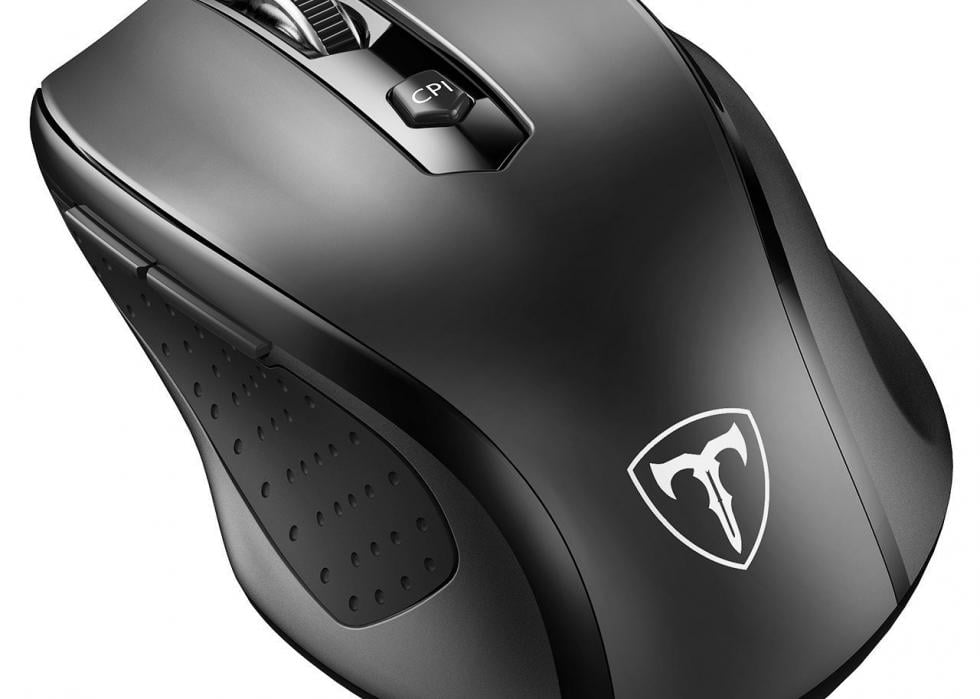 11 / 30
#20. VicTsing MM057 Wireless Mouse
Retail Price: $12.56
Electronics brand VicTsing keeps the affordable hits coming just in time for the holidays. Their MM057 Wireless Mouse is a smooth operator. It has an ergonomic design, an adjustable DPI switch to control speed, a durable body, and a battery that lasts 15 months at a time. All that for under $15.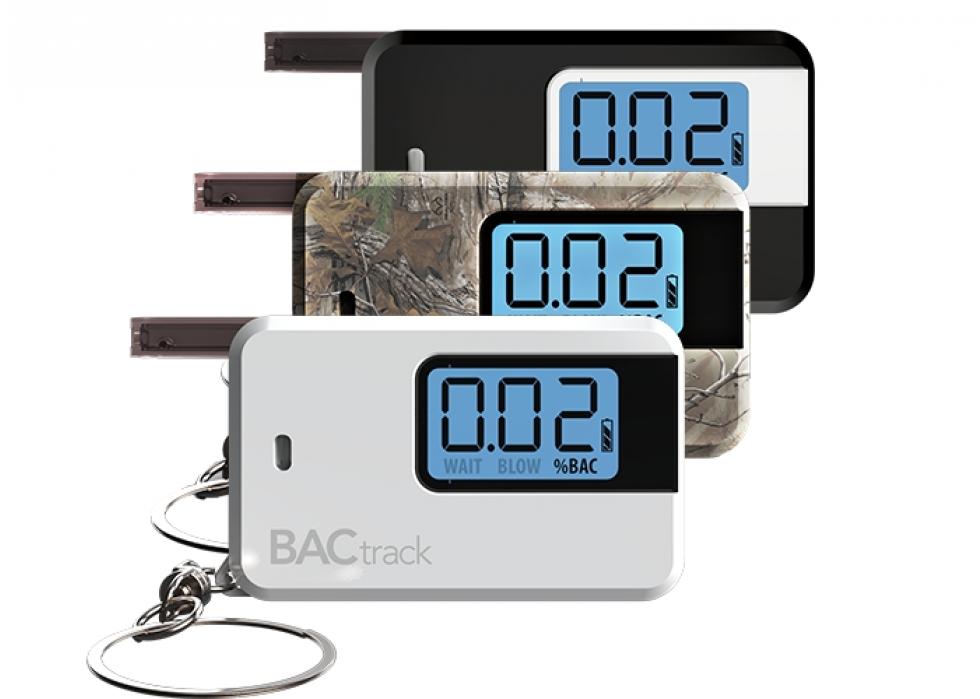 12 / 30
#19. BACtrack Keychain Breathalyzer
Retail Price: $29.99
Odds are you and your closest friends or relatives will be sipping on (or chugging) eggnog and other boozy beverages this holiday season. Don't turn the celebration into a catastrophe by having someone drive home inebriated, or even slightly over the alcohol limit. Instead, put this compact keychain breathalyzer in everyone's stocking. It comes from BACtrack, a leading name among home breathalyzer units. Let's make this holiday a safe one for all!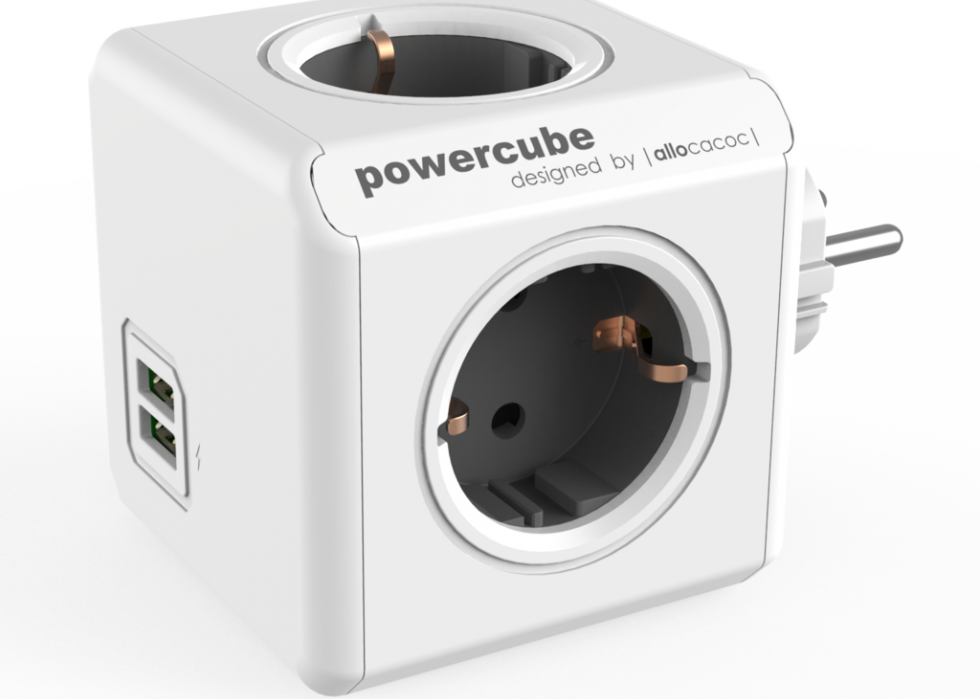 13 / 30
#18. Powercube
Retail Price: $24.95
While your friends or loved ones probably won't jump for joy after pulling portable sockets out of their stockings, they'll quickly come around when they realize just how useful the Powercube actually is. Think of this trusty gadget as delivering the functionality of an entire power strip at 1/10 the size. Oh, and did we mention that Powercubes are also equipped with USB ports? And that you can stack multiple Powercubes together to accommodate your energy needs? Yeah, that'll show 'em.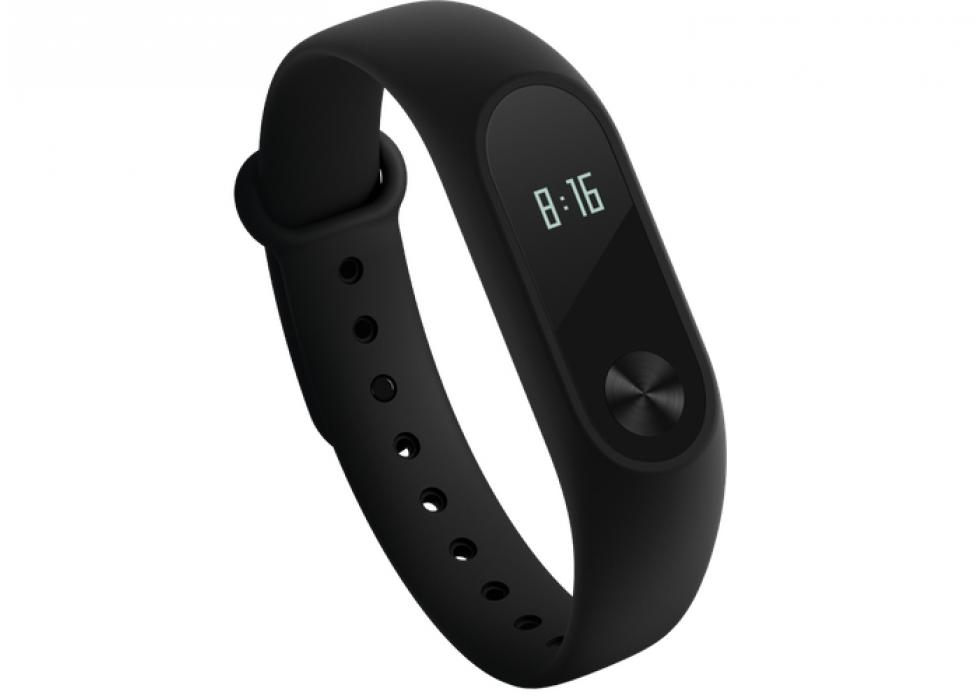 14 / 30
17. Xiaomi MiBand 2 Fitness Tracker
Retail Price: $34.72
Fitness tracking is still hot and the MiBand 2 keeps things sleek and affordable. The gadget features a sharp OLED display screen with touch button control, and provides accurate heart rate monitoring. It's also IP67 waterproof, dust-proof, and able to reap 20 days from a single battery charge. Sync it up and go.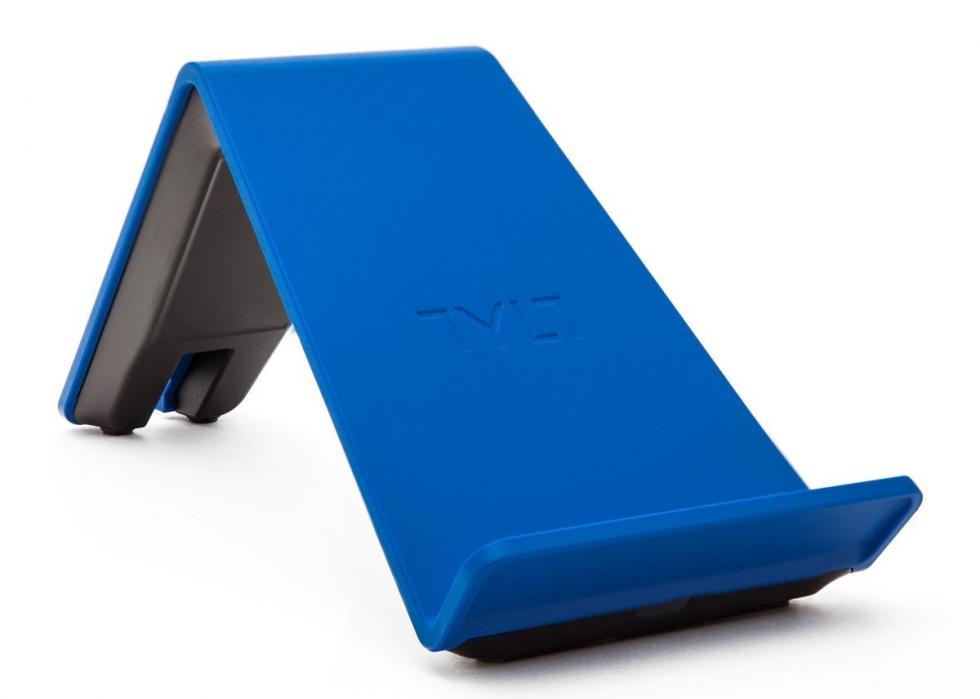 15 / 30
#16. TYLT Wireless Charging Stand
Retail Price: $29.99
While it might look a little awkward inside a stocking, that's definitely no reason to pass up the TYLT Wireless Charging Stand this holiday season. Using an innovative 3-coil charging system, the gadget works with any Qi compatible device. Put your smartphone anywhere on the stand and watch that power bar go up.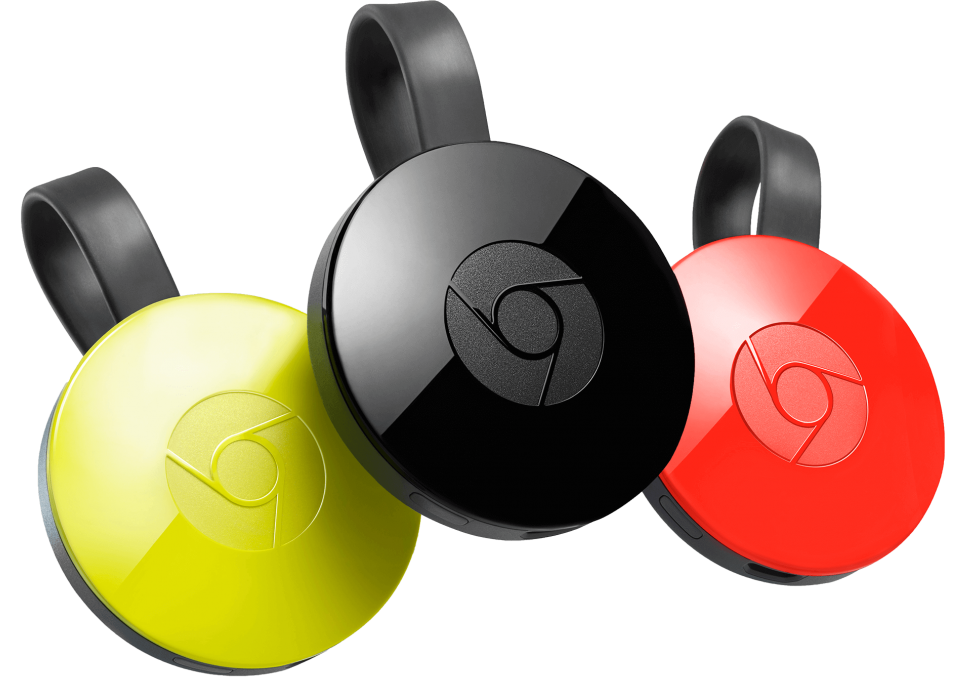 16 / 30
#15. Google Chromecast
Retail Price: $35
Put the magic of unlimited TV in someone's stocking, minus the actual TV. If it sounds like a paradox, then you've never heard of Google Chromecast. Now in its second generation, the Smart TV device grants users access to over 200,000 TV shows and movies and 30 million songs by syncing with various apps like YouTube, Netflix, HBO GO, Pandora, and more. It even allows you to use your mobile device as a remote control. Get one for the binge watcher in your life.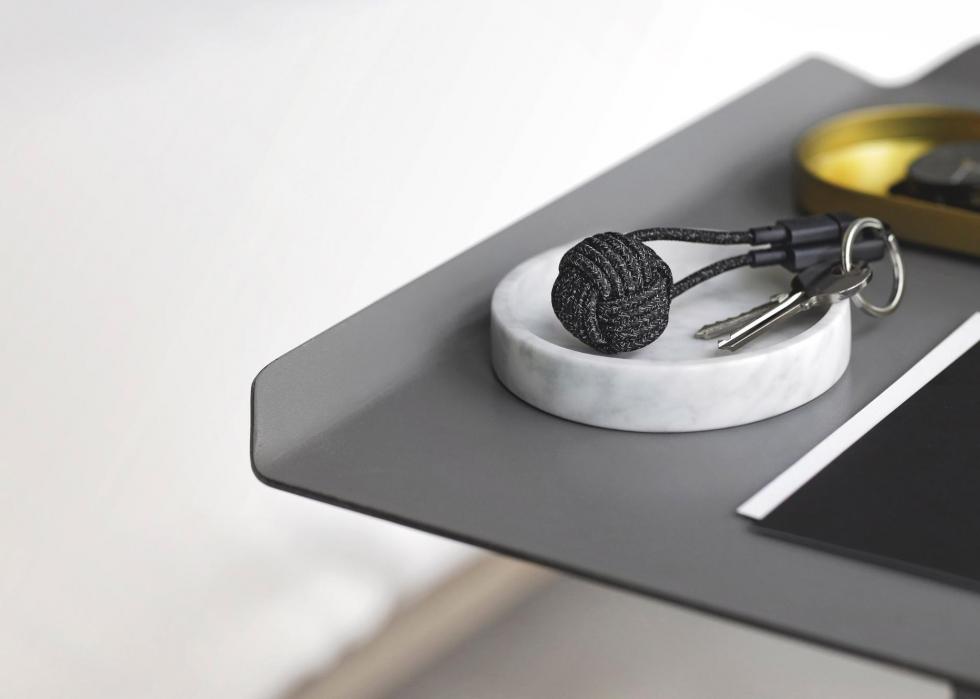 17 / 30
#14. Native Union Key Cable
Retail Price: $29.99
No longer the stuff of pure trinketry, keychains have taken on copious functional dimension in the age of tech. For proof, look no further than the Native Union Key Cable, which plants a USB charging cable right there next to your keys.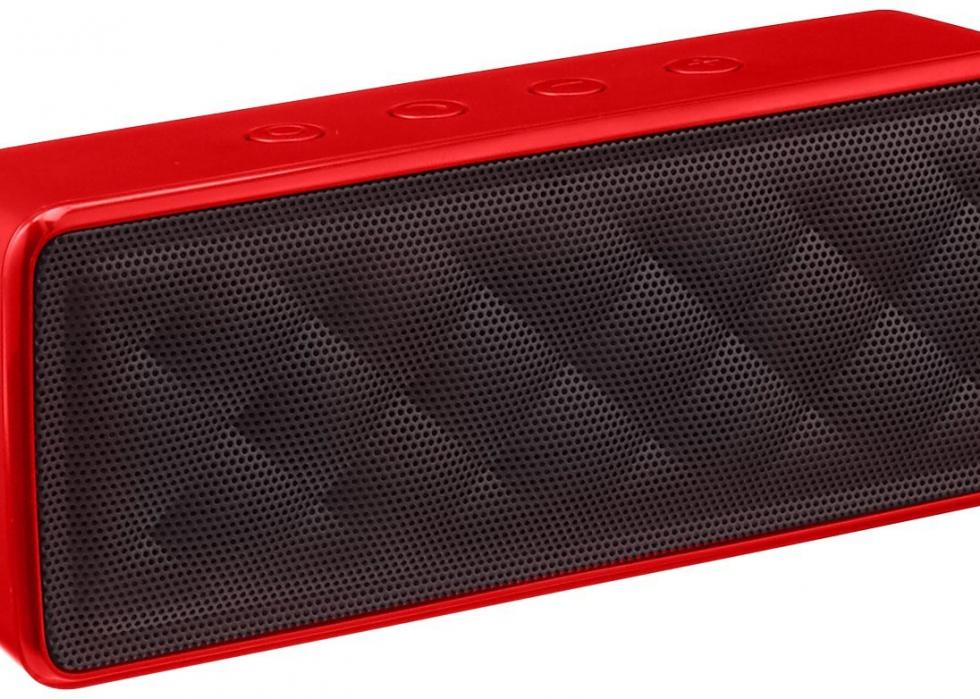 18 / 30
#13. AmazonBasics Portable Wireless Bluetooth Speaker
Retail Price: $13.97
Just a few years ago, wireless Bluetooth speakers were barely a thing. Now for just under $15 you can stuff one from Amazon in your friend's or loved one's stocking. Touting a 33-foot range and good for up 8 hours of playtime on a full charge, the lightweight device is perpetually ready to party. Anytime. Anywhere.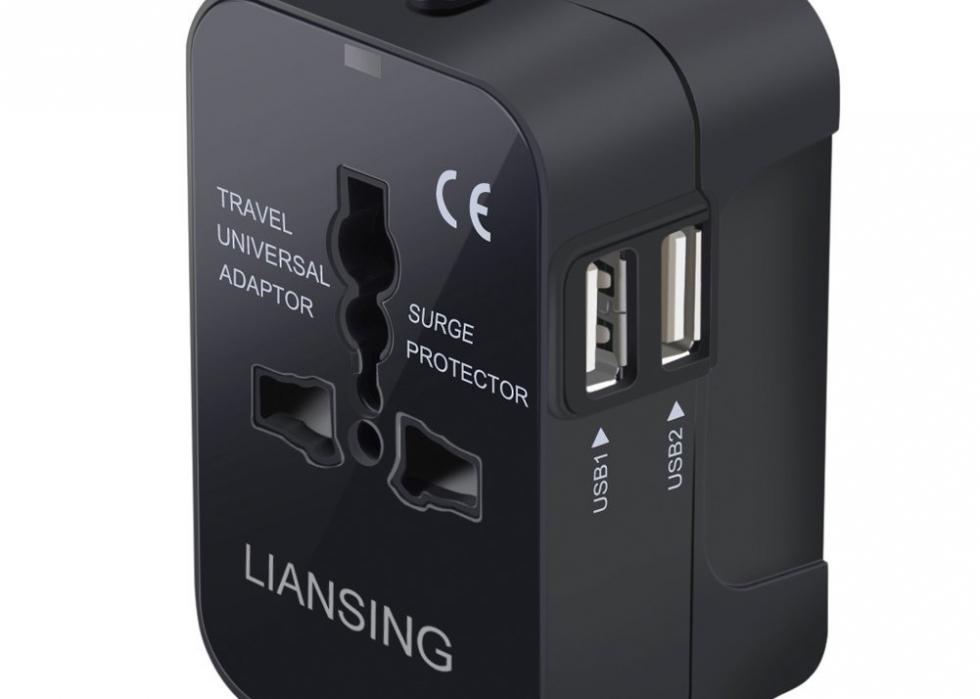 19 / 30
#12. Liansing Universal All In One Travel Adapter
Retail Price: $10.89
Ever see that Simpsons episode where Bart discovers that water flows backwards (to us that is) in the southern hemisphere? The same general principle applies with electrical outlets. But fret not, because the Liansing Universal All in One Travel Adapter accepts plugs from over 150 countries. Don't leave the U.S. without it.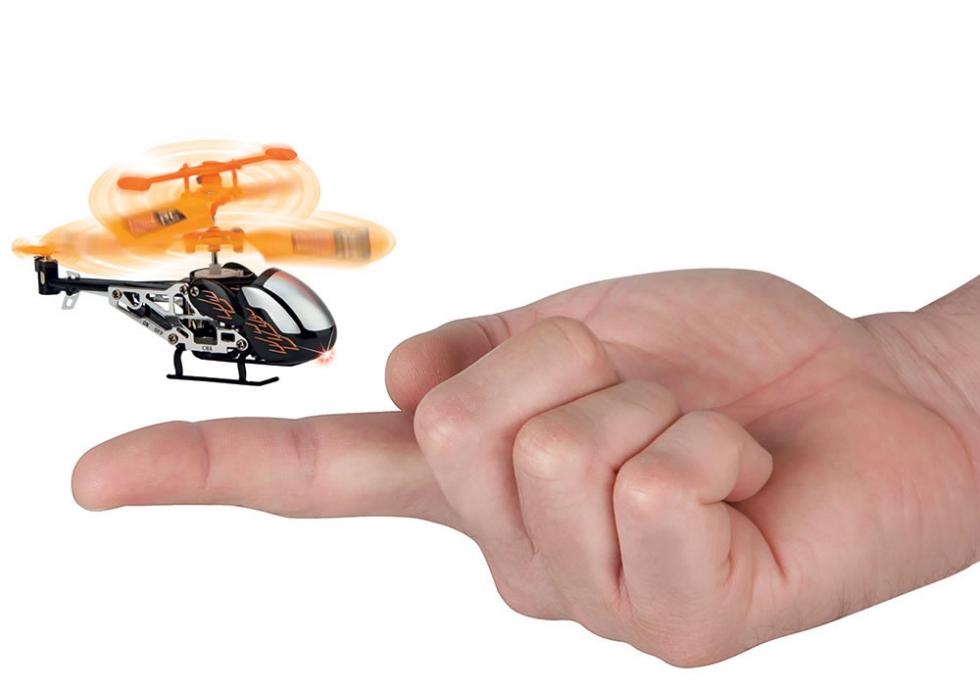 20 / 30
#11. The RC Palmcopter
Retail Price: $24.95
Stocking stuffers are, at their core, a great way to inject a little novelty into Christmas morning. With that in mind we present The RC Palmcopter. Bolstered by built-in gyroscopic stabilizers, the remote control toy is indeed tiny enough to fit in the palm of one's hand. Kids and adults alike will love it.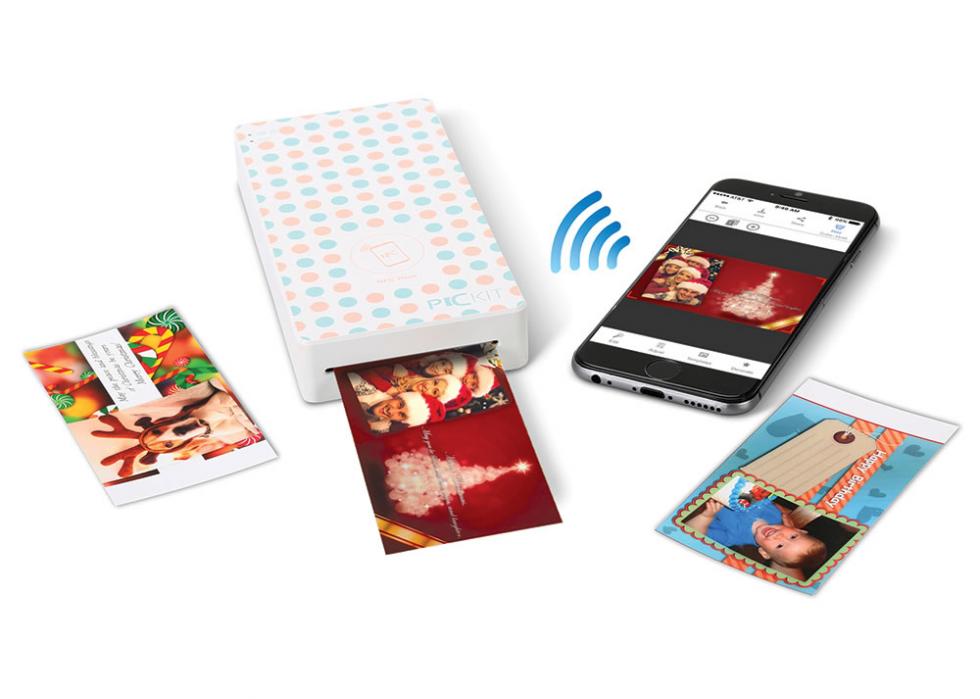 21 / 30
#10. The Smartphone Sticker Maker
Retail Price: $29.95
Who doesn't love stickers? No one, that's who. Now you can make your own using this compact Sticker Maker, which sources images from your smartphone and produces 2.1" x 3.4" color stickers at 300 dpi resolution. We can already see your Christmas morning getting that much more visually creative.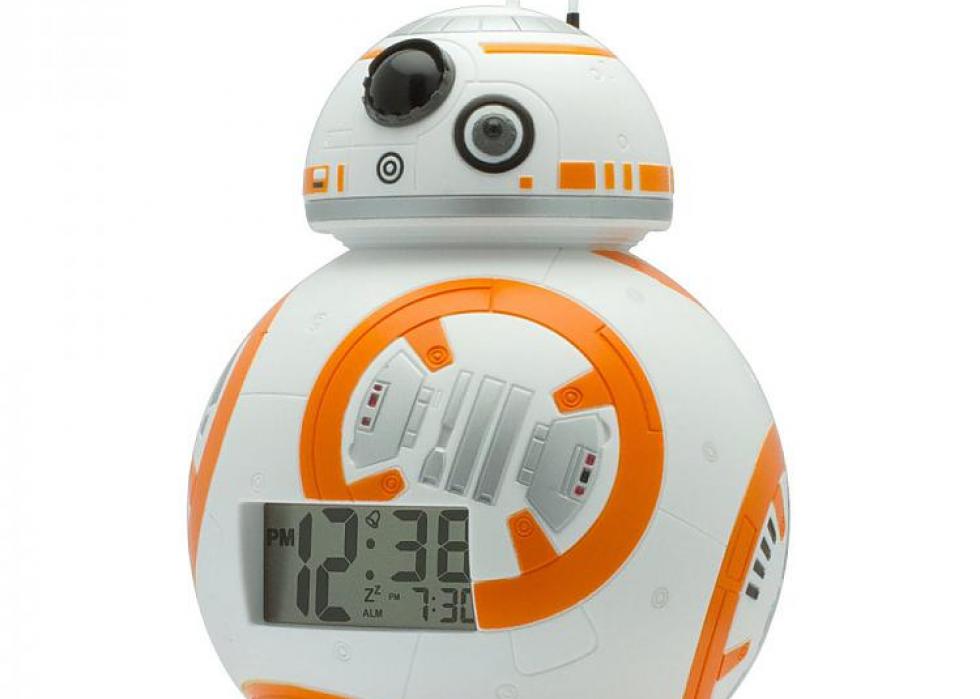 22 / 30
#9. BlubBotz BB-8 Alarm Clock
Retail Price: $34.99
As you're gearing up to the see The Last Jedi (and let's be honest, you are), you can be awakened by the force early thanks to the BB-8 Alarm Clock. Modeled after the adorable droid and equipped with the standard functions, the irresistible gadget stands just 7.5 inches tall. You might have to buy an extra large stocking, but it will most definitely be worth it.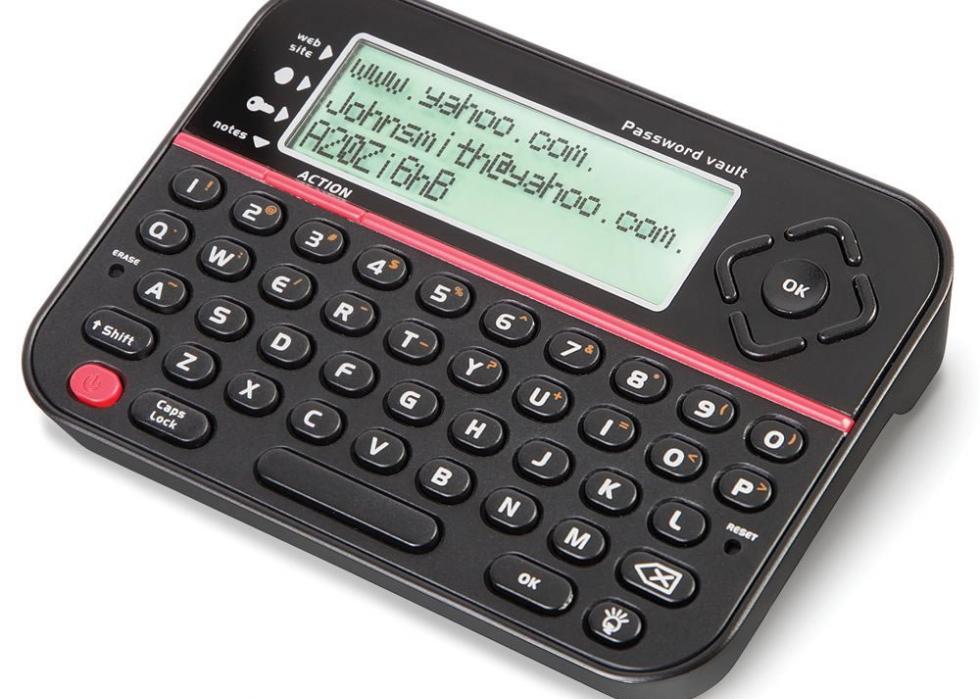 23 / 30
Hammacher Schlemmer // www.hammacher.com
#8. The Offline Password Vault
Retail Price: $49.95
With all your personal information floating in the cloud or drifting around the Internet, you can never be too paranoid when it comes to password protection. Give yourself or a loved one some peace of mind by keeping all that data in the Offline Password Vault, where hackers can't touch it. Of course, thieves are a different story, so make sure you keep this gizmo somewhere safe!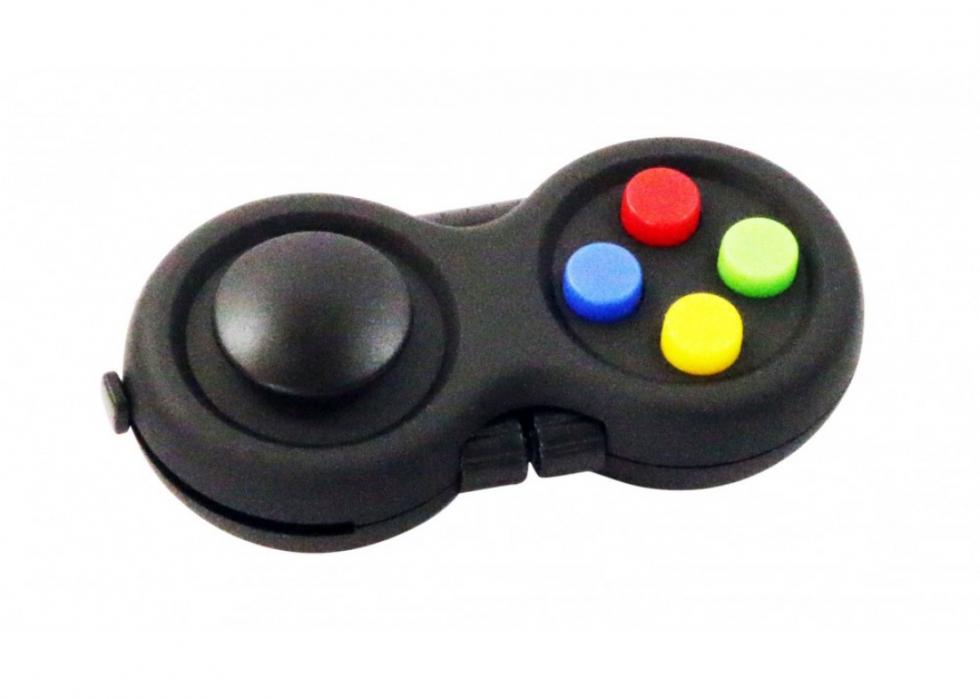 24 / 30
#7. Fidgety Controller
Retail Price: $19.99
Sometimes the best "tech" for overstimulated kids is the one that keeps them occupied without actually consuming electricity or putting a screen in front of them. That's what the Fidgety Controller does best. It's a mock controller that simply helps kids concentrate. Stuff one in the stocking of your young, anxious child, and see if it occupies them during the ride home from grandma's.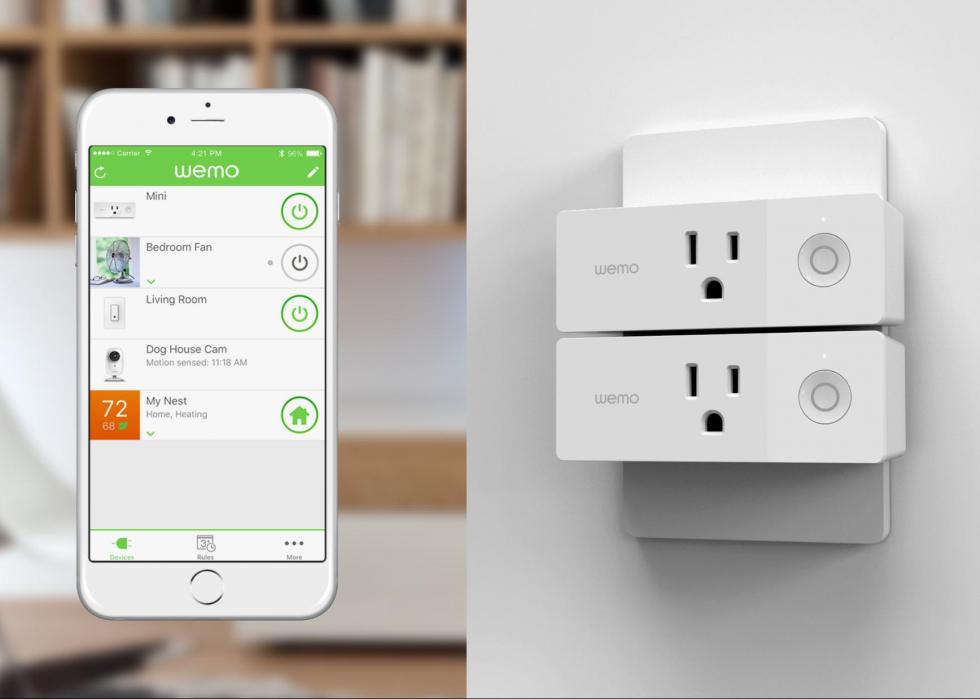 25 / 30
#6. Wemo Mini WiFi Smart Plug
Retail Price: $34.99
Just like the year preceding it, 2017 saw a lot of our appliances and accessories get much smarter — and wall plugs were no exception. Speaking of which, the Wemo Mini WiFi Smart Plug is next level intelligent. It allows you to control all the electronics in your house using either your smartphone, your tablet, or even your voice. Call it The Clapper on performance enhancers if you must — we're calling it one of the year's best stocking stuffers.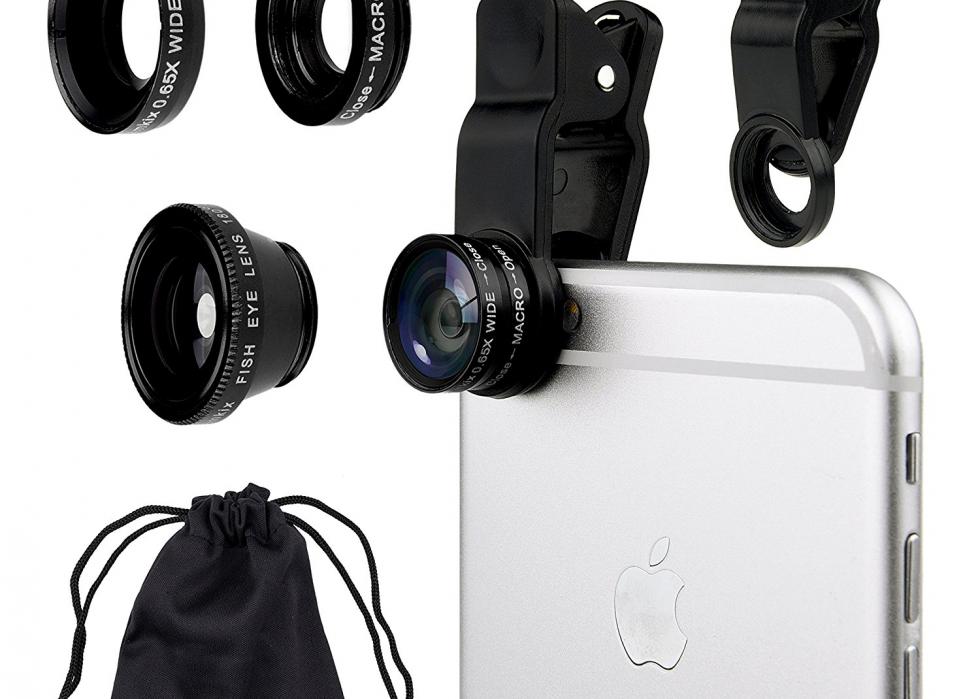 26 / 30
#5. CamKix Universal 3in1 Lens Kit for Smartphones and Tablets
Retail Price: $10.99
Just because your friend or loved one is stuck with an iPhone 6 or Samsung Galaxy S5, it doesn't mean his or her photography has to suffer for it. Slip a 3-in-1 Lens Kit from CamKix into his or her stocking. Easy to mount by way of a universal clip, the kit includes a fisheye, macro and, wide-angle lens, bringing that old smartphone camera up to shutter speed.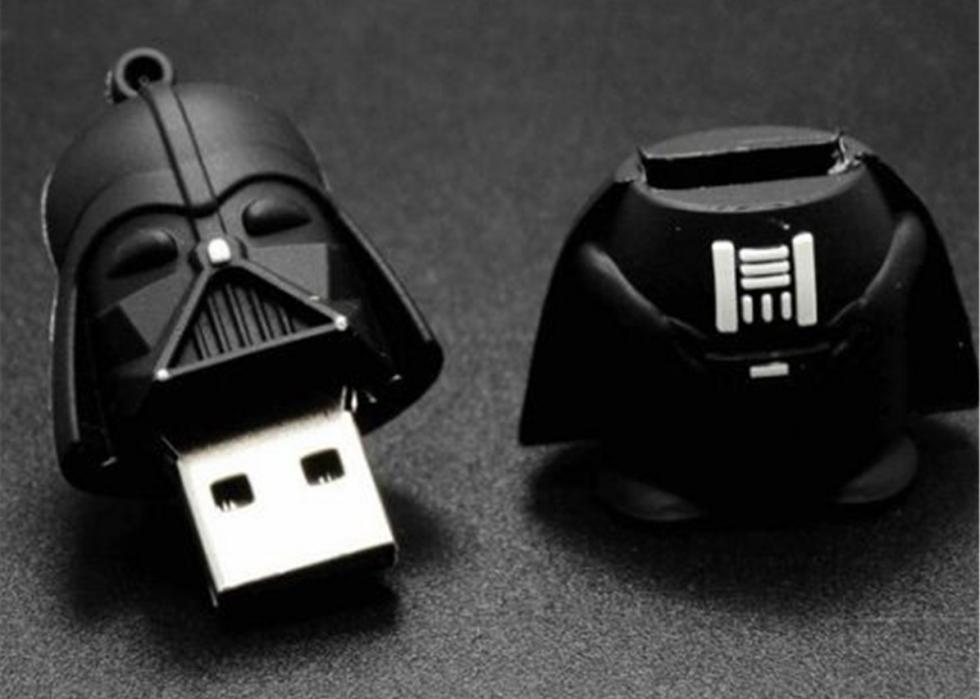 27 / 30
#4. Always Star Darth Vader USB Flash Drive
Retail Price: $13.83
As recent efforts by Disney have showed, you can never have too much Star Wars in your life. Give your favorite fanatic a kitschy way to store and transfer data by grabbing him or her the Darth Vader USB Flash Drive from Always Star. Tech and novelty rarely unite with such compact precision as they do here.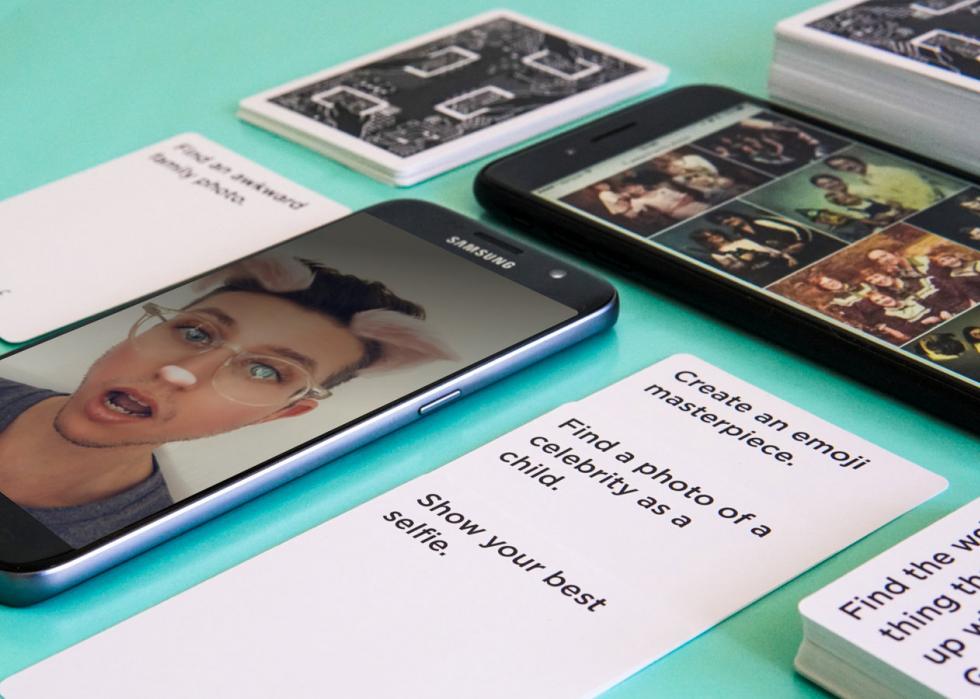 28 / 30
#3. Game of Phones
Retail Price: $28.95
A true card game for the modern era, Game of Phones guarantees endless hours of slightly narcissistic entertainment. Each round a player picks a card. On the card is a smartphone-related challenge like "Find a photo you should have deleted" or "Text a random number. First reply from a human wins." The person who picked the card judges the round, and so on. It certainly beats the traditional deck of cards you used to get in your stocking every Christmas.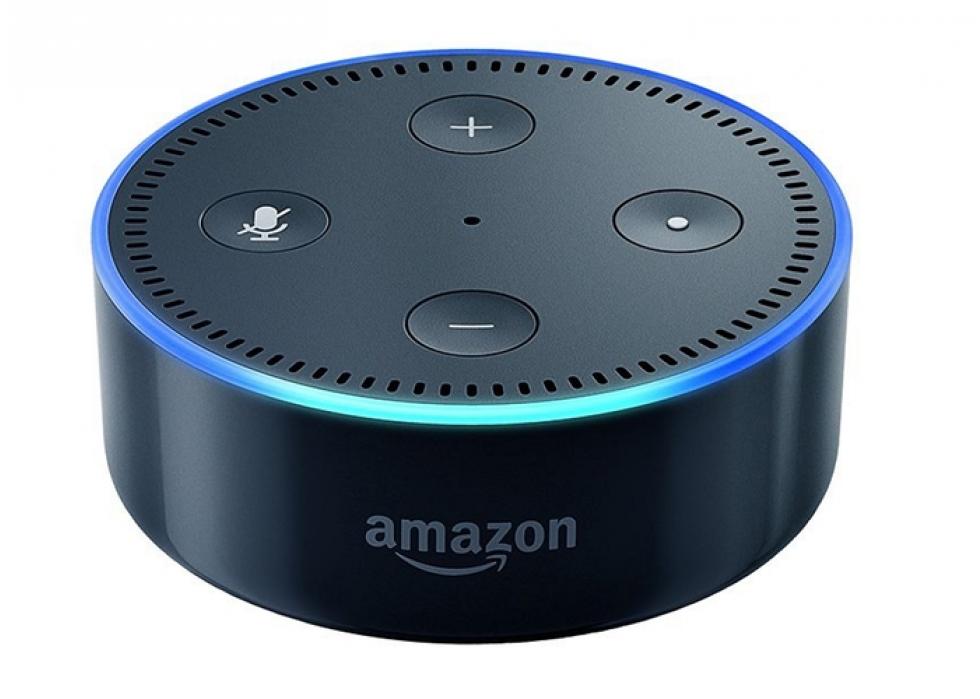 29 / 30
#2. Amazon Echo Dot
Retail Price: $29.99
Now in its second generation, Amazon Echo Dot is the easiest way to get more Alexa in your life without breaking the bank. The compact assistant delivers a slew of functions like the ability to control other smart home devices, send messages, set alarms, read the news, play music, and more. It's hands-free, priced to move, and impossible to resist.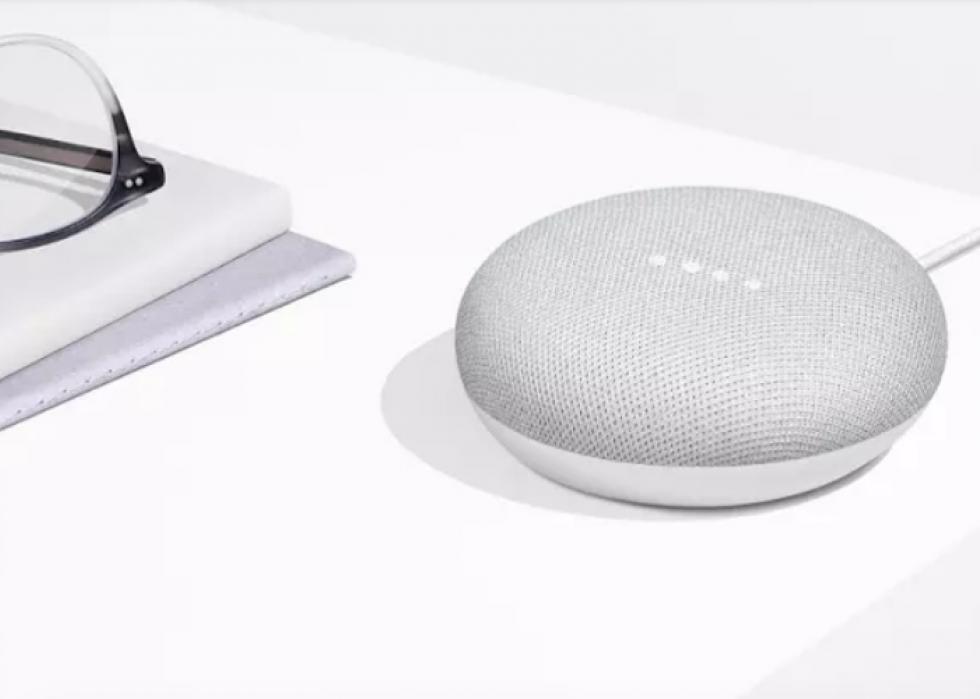 30 / 30
#1. Google Home Mini
Retail Price: $29.00
Powered by Google Assistant, the eye-catching smart home device offers the same general tier of functionality that you might expect from the aforementioned Amazon Echo Dot. The question thus becomes: is your friend or loved one a Google person or an Amazon person? We hope you'll stuff his or her stocking accordingly.