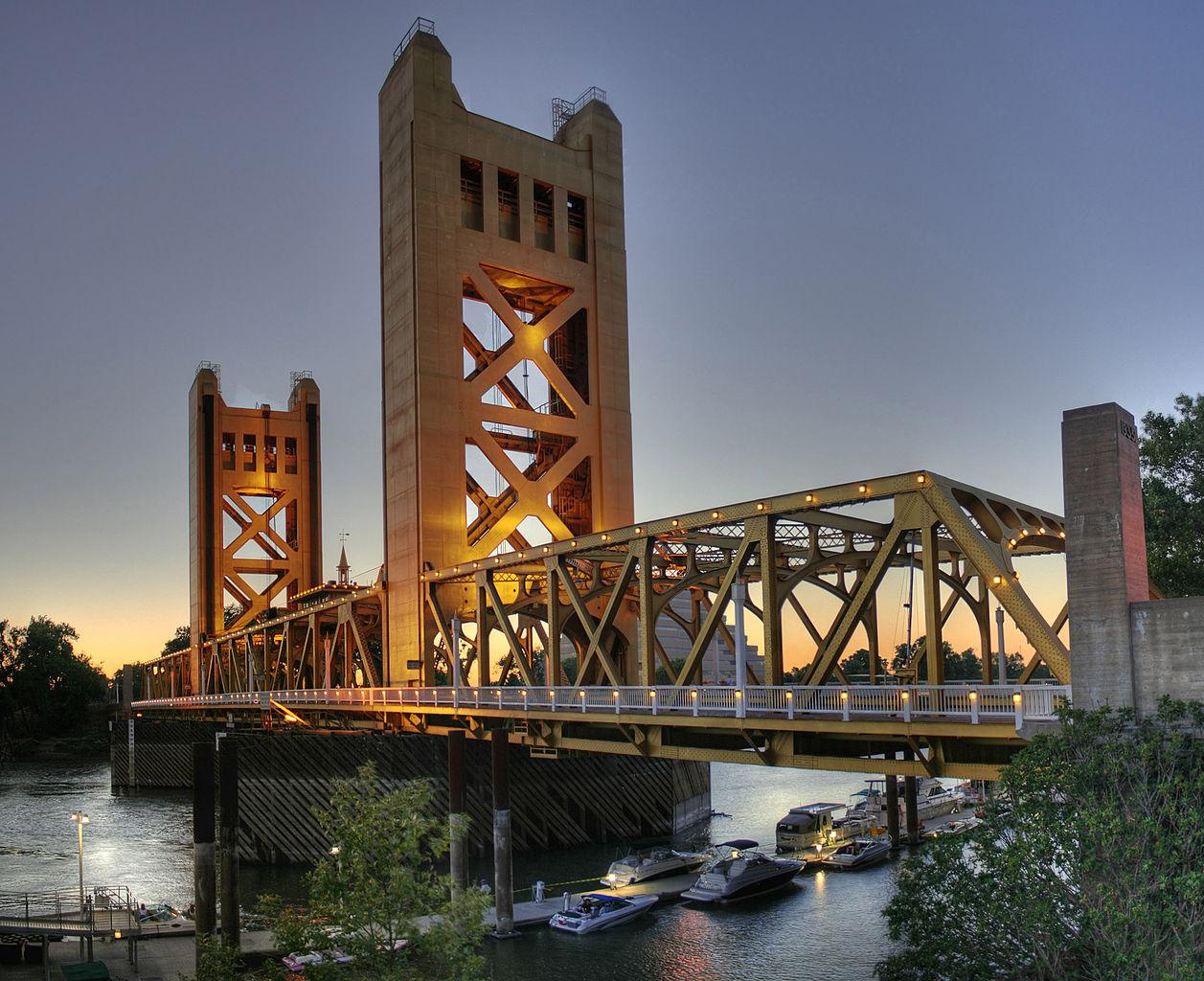 Ranking the worst commutes in Sacramento
Michael Grindstaff // Wikimedia Commons
Ranking the worst commutes in Sacramento
Sacramento commuters have long dreaded the malaise of US-50 traffic and the craziness of intersections like Watt Avenue and Fair Oaks Boulevard. But for all the nuanced traffic spots that locals aim to steer clear of, the question emerges: which Sacramento commuters have it the worst?
While Sacramento County's average one-way commute of 26.5 minutes falls in line with the U.S. norm of 26.1 minutes, it's eye-opening to realize that these commutes can amount to nearly nine days of travel time per year for the typical 50 weeks of work. For the venerated "mega-commuters," those with one-way treks of over 90 minutes, annual time spent journeying to work leaps to over 31 days.
Using data from the recently released 2016 American Community Survey, Stacker analyzed how daily commutes compare across Sacramento. Stacker's analysis focused on the 13 Public Use Microdata Areas (PUMAs), statistical geographic areas with populations of over 100,000 that make up Sacramento proper. Each area was ranked by median one-way commute time while including insights into the percentage of commuters with more than 60- and 90-minute journeys.
The list begins at #13 and ends with the worst commute in Sacramento, where over half of commuters face daily commutes of at least 30 minutes and nearly 4.5% have mega-commutes. 
Read on to see where your area ranked among the worst commutes in Sacramento.
You may also like: Worst commutes in California
#13: West — Sacramento (Central/Downtown and Midtown)
- Population: 119,513 (57,099 commuters)
- Median commute time: 15 to 19 min.
- Over 60-min. commute: 5.3% of all commuters
- Over 90-min. commute: 2.7% of all commuters
#12: Northwest — Sacramento (Northwest/Natomas)
- Population: 116,455 (52,548 commuters)
- Median commute time: 20 to 24 min.
- Over 60-min. commute: 4.9% of all commuters
- Over 90-min. commute: 3% of all commuters
#11. Davis, Woodland, and West Sacramento cities
- Population: 215,802 (87,190 commuters)
- Median commute time: 20 to 24 min.
- Over 60-min. commute: 6.4% of all commuters
- Over 90-min. commute: 2.8% of all commuters
#10: North Central — Arden-Arcade, Carmichael, and Fair Oaks (West)
- Population: 114,911 (48,058 commuters)
- Median commute time: 20 to 24 min.
- Over 60-min. commute: 5.8% of all commuters
- Over 90-min. commute: 2% of all commuters
#9: Northeast — Folsom city, Orangevale, and Fair Oaks (East)
- Population: 114,459 (46,327 commuters)
- Median commute time: 20 to 24 min.
- Over 60-min. commute: 6.6% of all commuters
- Over 90-min. commute: 2% of all commuters
#8: Sacramento (Southwest/Pocket, Meadowview, and North Laguna)
- Population: 147,813 (62,493 commuters)
- Median commute time: 20 to 24 min.
- Over 60-min. commute: 7.2% of all commuters
- Over 90-min. commute: 2.5% of all commuters
#7: Sacramento (Southeast/Fruitridge, Avondale, and Depot Park)
- Population: 134,483 (45,468 commuters)
- Median commute time: 20 to 24 min.
- Over 60-min. commute: 6.9% of all commuters
- Over 90-min. commute: 3.1% of all commuters
#6: North Central — North Highlands, Foothill Farms, and McClellan Park
- Population: 137,671 (52,006 commuters)
- Median commute time: 20 to 24 min.
- Over 60-min. commute: 7.1% of all commuters
- Over 90-min. commute: 4% of all commuters
#5: North Central — Citrus Heights
- Population: 109,197 (50,448 commuters)
- Median commute time: 20 to 24 min.
- Over 60-min. commute: 6.7% of all commuters
- Over 90-min. commute: 3.4% of all commuters
#4: Central — Rancho Cordova
- Population: 118,672 (53,703 commuters)
- Median commute time: 20 to 24 min.
- Over 60-min. commute: 7.6% of all commuters
- Over 90-min. commute: 2.7% of all commuters
#3: North — Sacramento (North), Antelope, and Rio Linda
- Population: 126,606 (48,601 commuters)
- Median commute time: 25 to 29 min.
- Over 60-min. commute: 8.5% of all commuters
- Over 90-min. commute: 4.6% of all commuters
#2: Central — Elk Grove
- Population: 164,166 (70,999 commuters)
- Median commute time: 25 to 29 min.
- Over 60-min. commute: 9.5% of all commuters
- Over 90-min. commute: 3.7% of all commuters
#1: South — Galt and Isleton cities, and Delta region
- Population: 110,514 (43,111 commuters)
- Median commute time: 30 to 34 min.
- Over 60-min. commute: 11.3% of all commuters
- Over 90-min. commute: 4.5% of all commuters