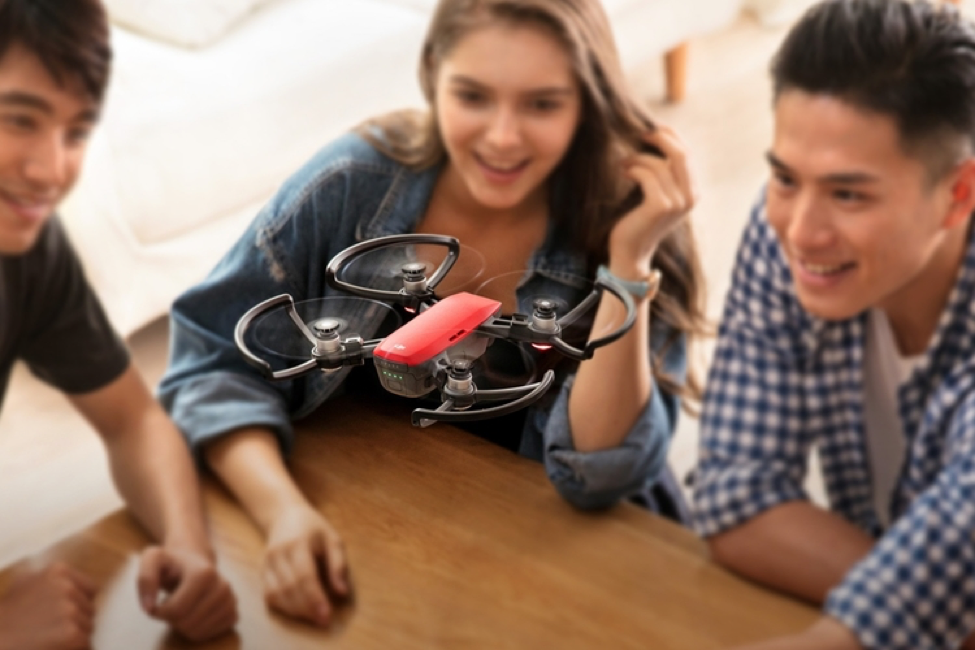 30 Best Tech Gadgets for the New Year and the New You
The 30 Best Tech Gadgets for the New Year and the New You
To think, there was once a time when kids went over the moon after receiving a calculator for Christmas. Nowadays, such a gift wouldn't even make for a good stocking stuffer. It's 2017, not 1972, and tech is everywhere. You can play music videos on your refrigerator and have your car parallel park itself, but more importantly, you can gift your loved ones all sorts of cool gadgets for the holidays to make their life easier, or at least a whole lot more fun.
Given tech's ubiquity in the modern world, you might end up asking yourself: what's the right new gadget for that person? Fret not, Stacker has you covered. We scoured the Internet and crunched the data, and compiled a list of the 30 Best Tech Gadgets for the New Year. To be clear, we're not saying there's something wrong with the old you. Rather, that with new tech and a new year comes new opportunities. Read on to see what new inventions might get your 2018 off to a fun start!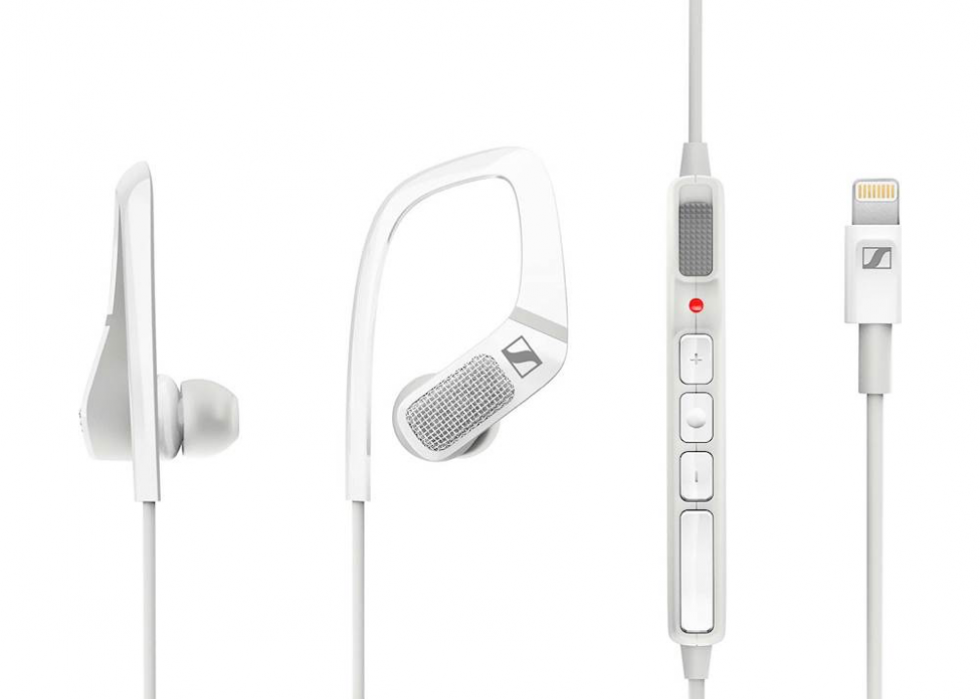 1 / 30
Sennheiser // en-us.sennheiser.com
#30. Sennheiser AMBEO Smart Headset Binaural Recording Headphones
Retail Price: $299.95
Far more than just a pair of headphones, the AMBEO Smart Headset from Sennheiser captures the world in stunning 3D sound. To do its thing, the headset utilizes built-in omnidirectional microphones and other advanced technology resulting in authentic, binaural audio that will downright spoil your ears. What's best is that users are able to relay that same 3D audio onto any pair of alternative headphones, making this the ideal headset for vloggers and videographers alike.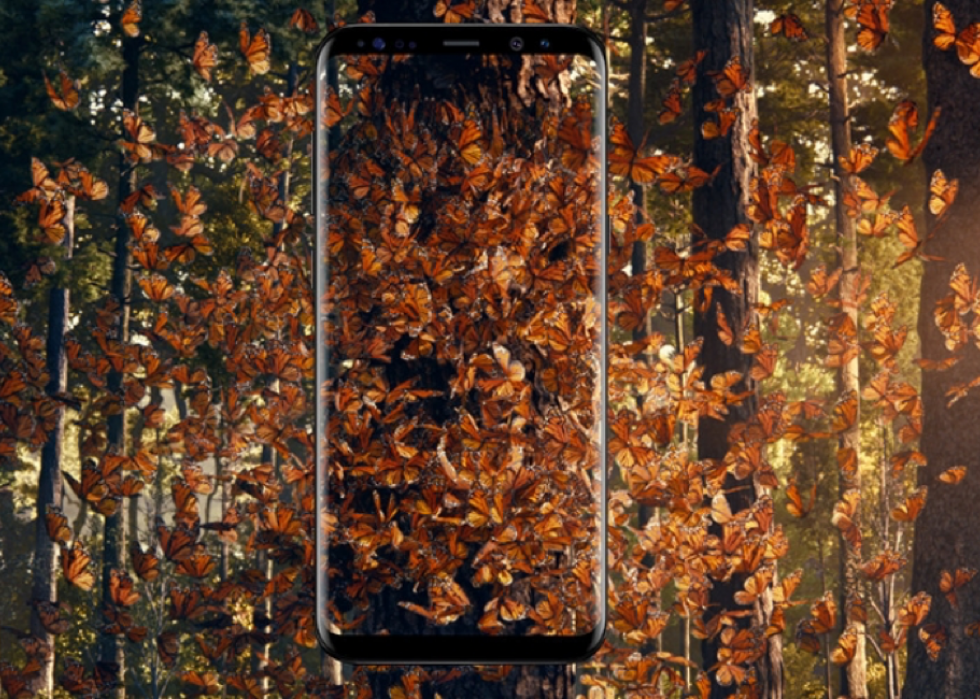 2 / 30
Samsung //www.samsung.com
#29. Samsung Galaxy S8
Retail Price: $724.99
In 2016, Samsung's benchmark mobile device blew up in all the wrong ways. In 2017, it blew up in all the right ones. Between the epic Infinity Display, optimised camera, VR capability and bevy of other features, the Galaxy S8 is one truly sleek operator. In other words, this baby's on fire! Metaphorically speaking, that is. Seriously, they fixed all those battery issues.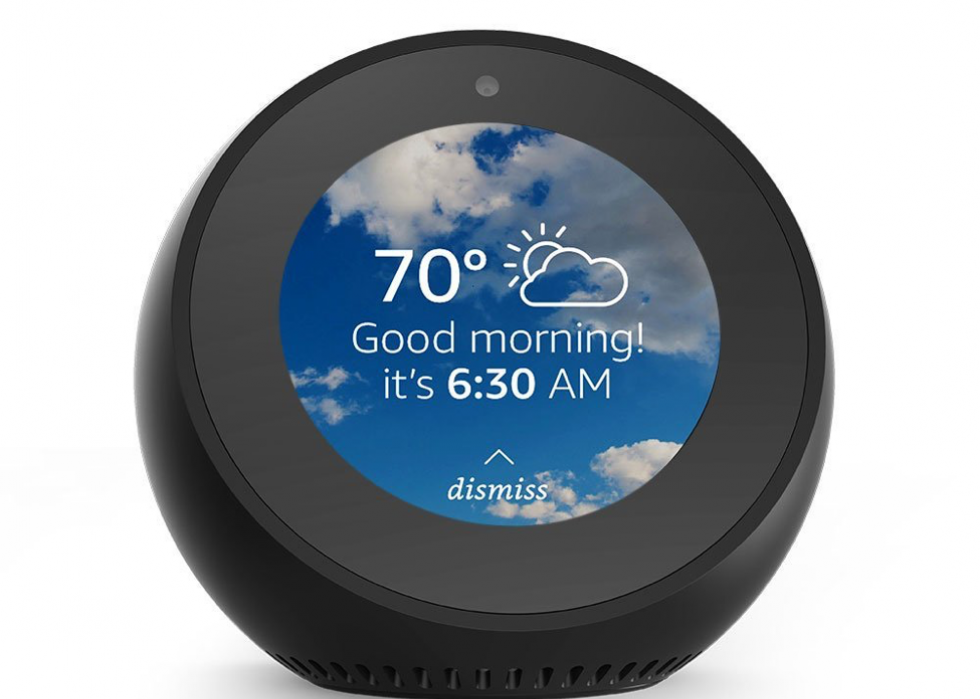 3 / 30
#28. Amazon Echo Spot
Retail Price: $129.99
With Amazon Echo Spot (and Alexa) at your disposal, gaining access to your home's many wondrous features has never been easier. Feel like listening to music? Turning on the sprinklers? Turning off the lights? It's all just a voice command away.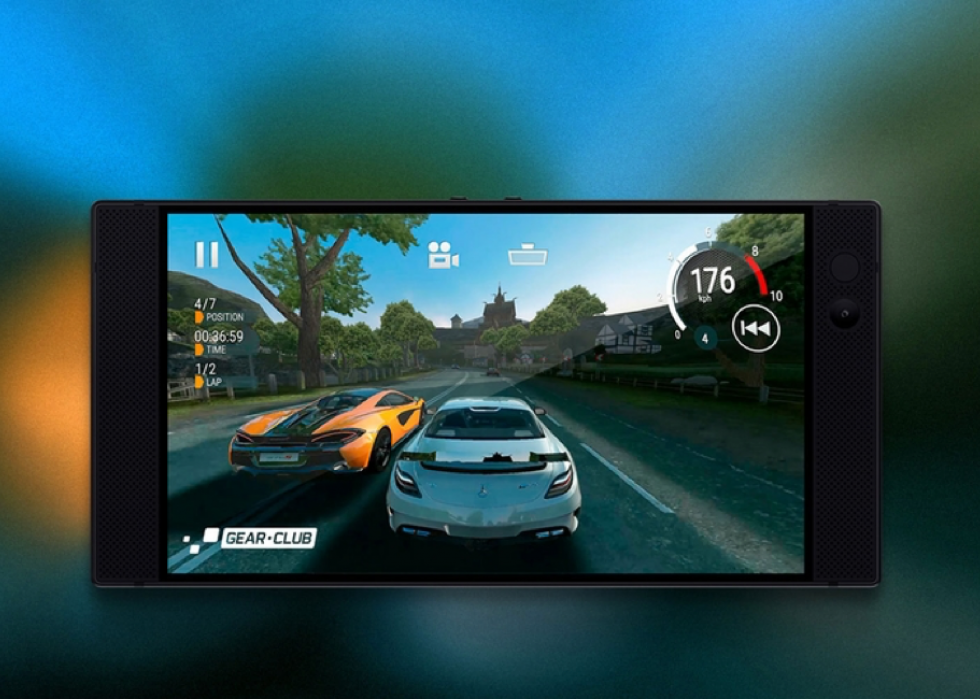 4 / 30
Razer //www.razerzone.com
#27. Razer Phone
Retail Price: $699.99
Calling all gamers! Calling all gamers! Legendary tech brand Razer made a smartphone just for you. Accordingly, the Razer Phone delivers top-shelf Quad HD graphics and zero lag thanks to UltraMotion Technology. Throw in a supremely long-lasting battery and Dolby Atmos audio, and your mobile gaming experience will never be the same.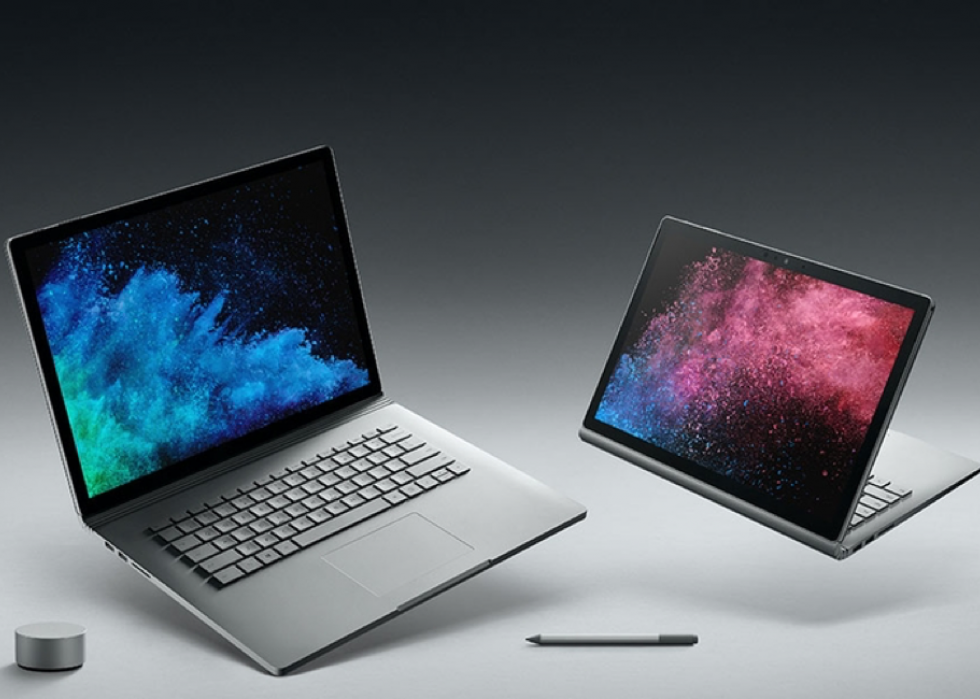 5 / 30
Microsoft //www.microsoft.com
#26. Microsoft Surface Book 2
Retail Price: $1,499 and up
With the latest quad-core Intel processors under its hood, the Microsoft Surface Book 2 is the brand's most powerful Surface yet. Also featured is a premium lightweight design and the ability to switch between four modes of use: Laptop, Tablet, Studio and View. All the gamers out there should take note as well - the Surface Book 2 is strong enough to run PC games, and also compatible with the Windows Mixed Reality platform.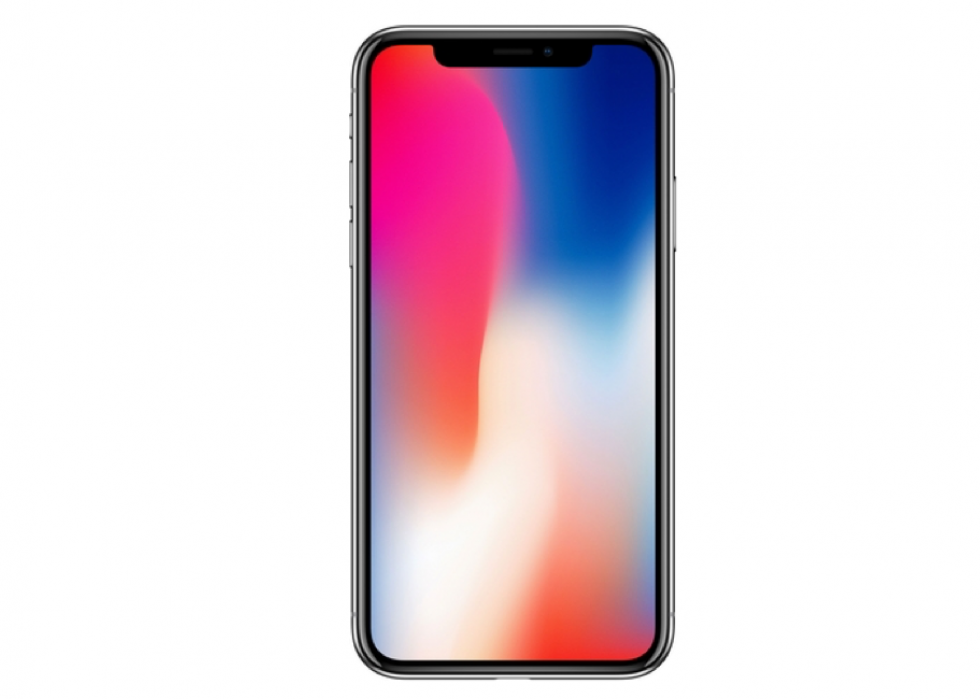 6 / 30
#25. iPhone X
Retail Price: $999 and up
Apple more or less invented the modern smartphone, and the iPhone X is thus far their crowning achievement. Among its symphony of features is a huge, virtually edgeless screen, a dual 12MP camera setup, and a Super Retina HD display. Of course, that's just a mere sampling of what the iPhone X has in store. This is a gadget to behold.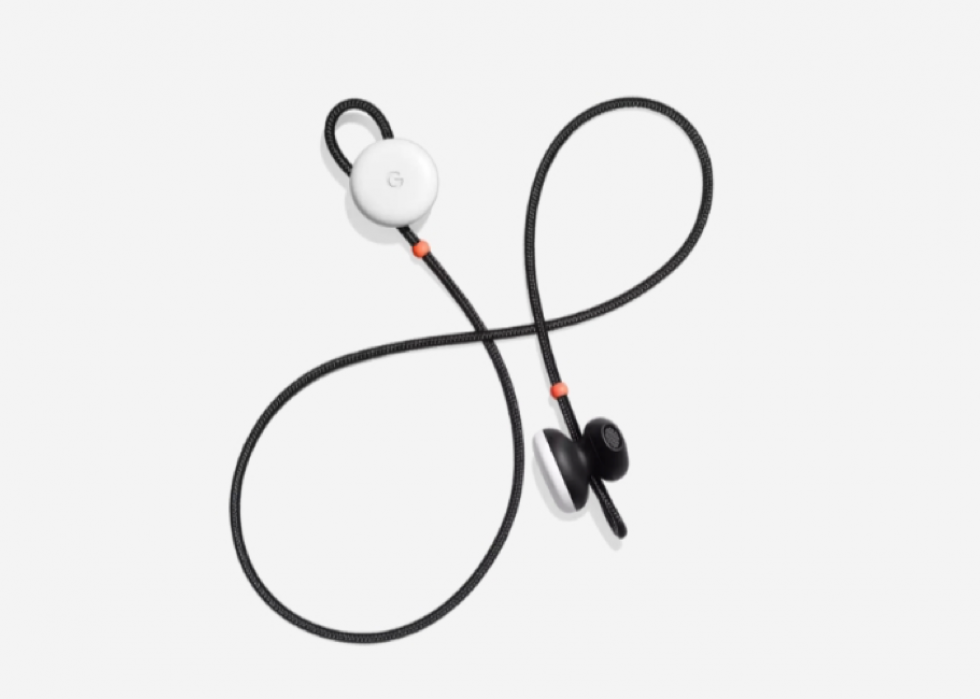 7 / 30
Google // store.google.com
#24. Google Pixel Buds
Retail Price: $159
Annoying cords are so last century. Get with the times by picking up a pair of Google Pixel Buds. In addition to offering prime audio and untangled usability, the wireless earbuds come with Google Translate already installed. That means you have real-time access to over 100 languages at the touch of a button.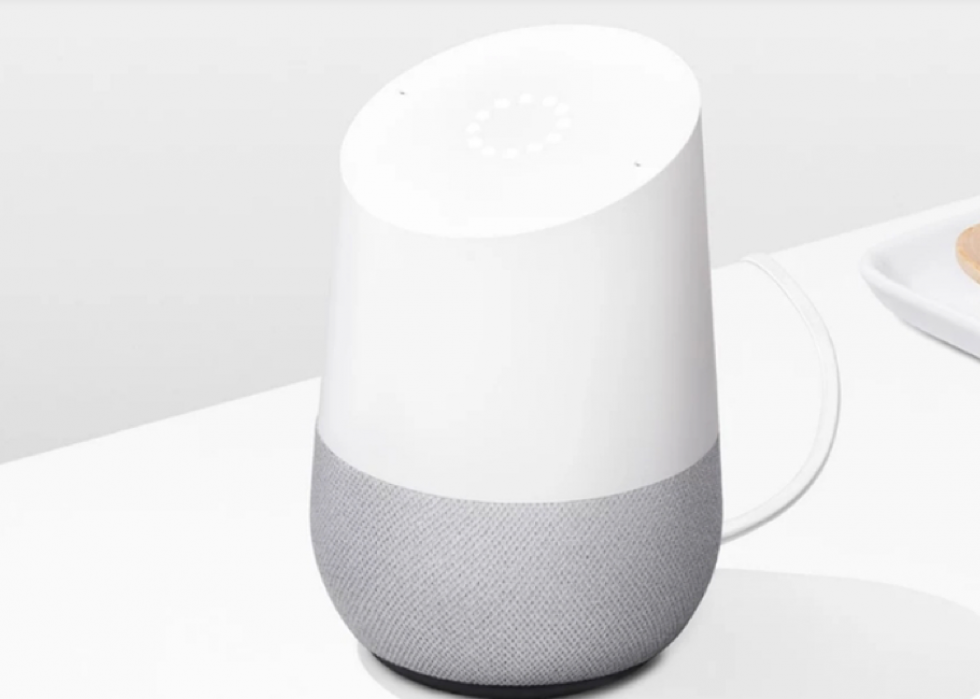 8 / 30
Google // store.google.com
#23. Google Home
Retail Price: $79
Let's stay on that Google train for one more stop. Introducing Google Home, the tech brand's foray into the smart speaker market. To which Amazon replies, "Took you long enough!" All jokes aside, Google Home is one efficient and superb hands-free device. Summon Google Assistant at your will and have it do whatever it is you desire. Within reason, of course.
9 / 30
Ubtech //www.ubtrobot.com
#22. Ubtech Alpha 1Pro Humanoid Robot
Retail Price: $519.64
Good for music, dancing, fighting, and just good old companionship, is the Alpha 1Pro Humanoid Robot from Ubtech. He stands at an impressive 16" tall and can be controlled via app on your mobile device. Is this nifty gizmo really going to change your life? Of course not. But the kids will love it.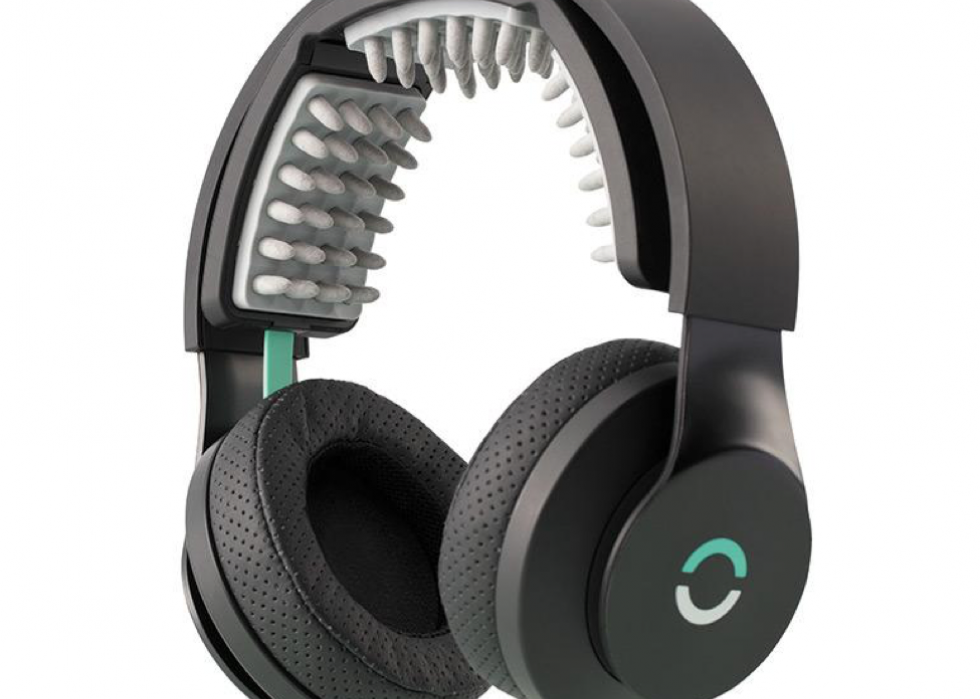 10 / 30
Halo Neuroscience // www.haloneuro.com
#21. Halo Sport Headphones
Retail Price: $599
A talking robot toy won't change your life, but these headphones from Halo Neuroscience just very well might. That's because they come equipped with proprietary (and comfortable) foam nibs that enhance the connection between your brain and muscles. The process is called neuropriming and it results in a more effective workout. Go, science!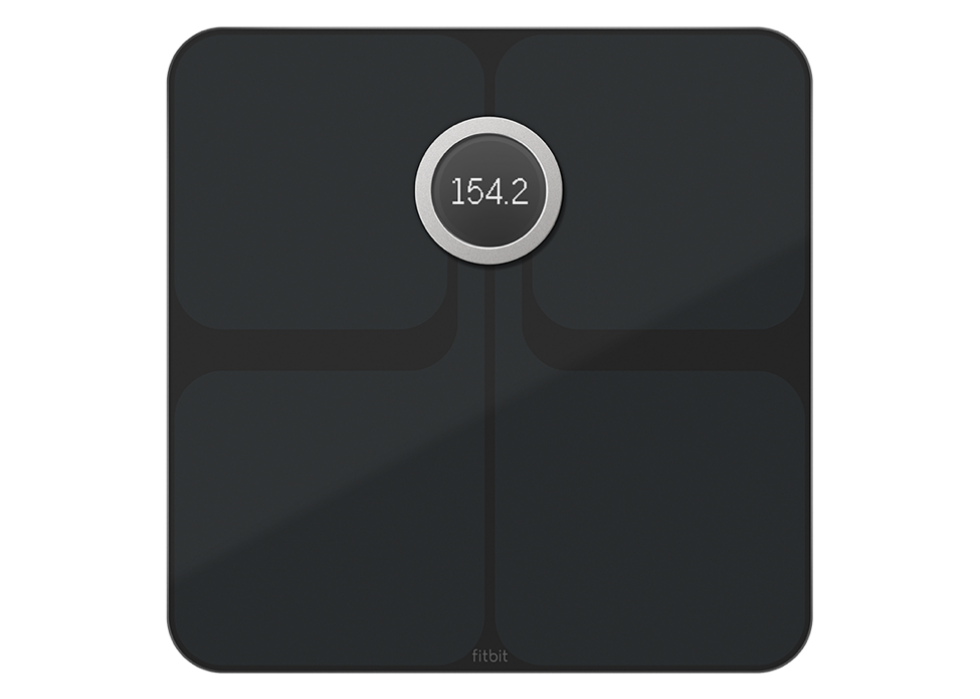 11 / 30
#20. Fitbit Aria 2 WiFi Smart Scale
Retail Price: $129.95
Already one of the foremost names in fitness tracking, Fitbit keeps their momentum going with the Aria 2 Smart Scale. In addition to measuring weight, the scale reads vital data like body fat percentage and BMI. Track your progress on the Fitbit dashboard and make 2018 the year you keep all those health-related resolutions.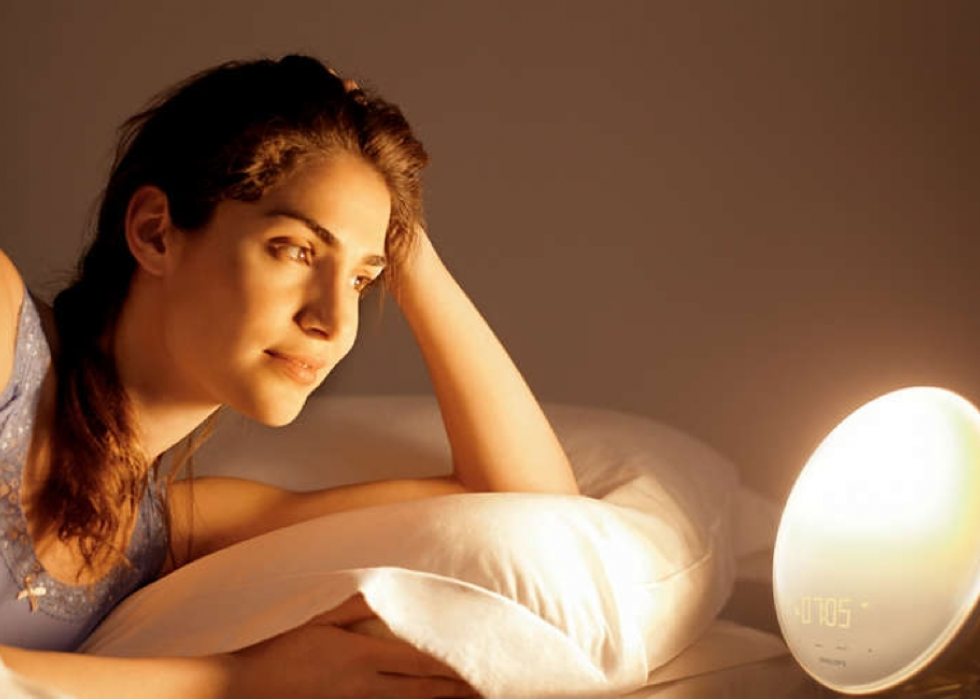 12 / 30
Philips //www.usa.philips.com
#19. Philips Wake Up Light with Sunrise Simulation
Retail Price: $169.99
Ever wish you could wake up to a sunrise every morning? Thanks to Philips, you can do the next best thing. The Philips Wake Up Light with Sunrise Simulation delicately lifts you from your slumber with a majestic morning glow, along with your choice of 7 different wake up sounds. The alarm clock not only provides a unique way to start your day, but according to scientific research, improves both your waking experience and subsequent energy reserve.
13 / 30
Bang & Olufsen //www.bang-olufsen.com
#18. Bang & Olufsen BeoSound Shape
Retail Price: $1500 and up
If only the best in audio design and performance will suffice, accept nothing less than BeoSound Shape from Bang & Olufsen. Put simply, you've never seen anything like these extraordinary wireless speakers. Inside each hexagon is an individual speaker unit, allowing you to pair up to 44 hexagons at a time and tinker with the shape. Rarely do acoustics and aesthetics combine with such remarkable distinction.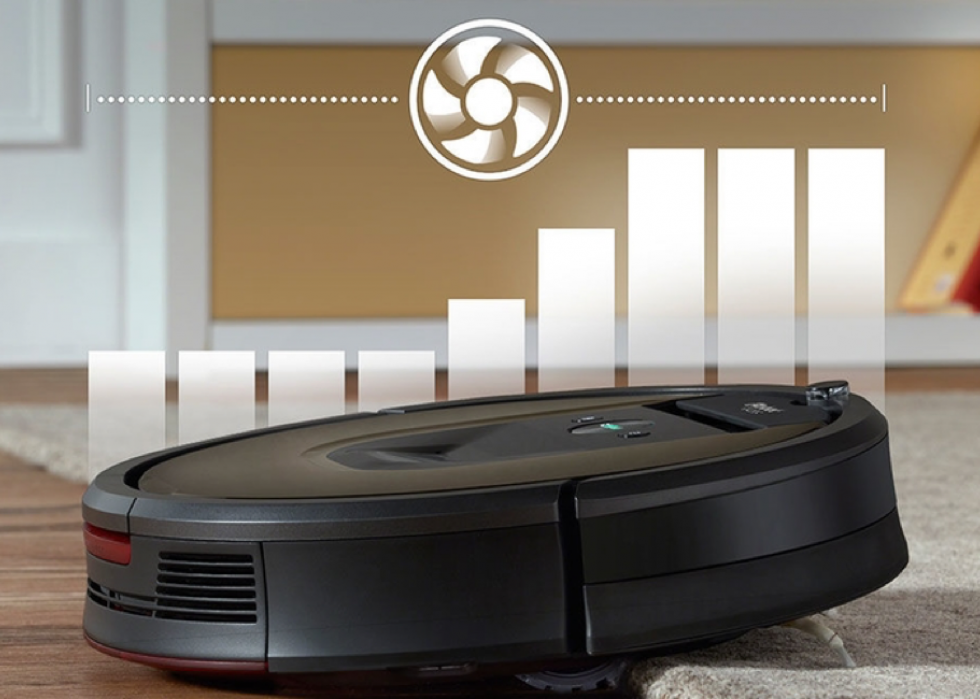 14 / 30
iRobot // store.irobot.com
#17. iRobot Roomba 980
Retail Price: $899.99
For the best in hands-free vacuum cleaning, look no further than the iRobot Roomba. Their 980 model is no exception to the brand's legendary output. It navigates the room with ease and leaves your floor spotless, including the corners. As if that wasn't enough, the 980 automatically boosts the power when tackling thick carpets. Sync it with the iRobot HOME App and kiss half your chores goodbye.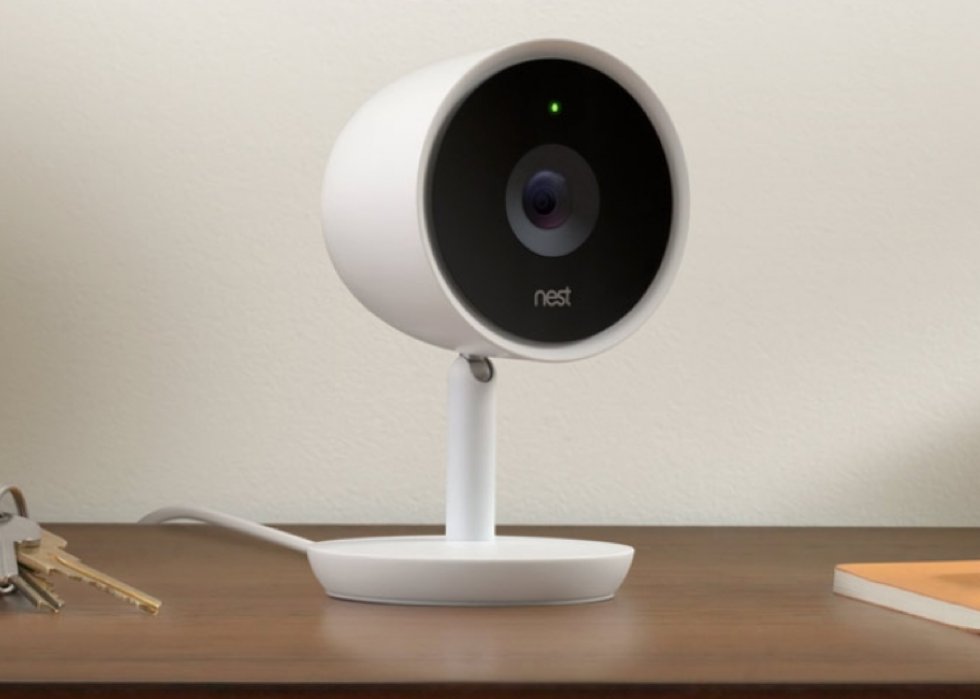 15 / 30
#16. Nest IQ
Retail Price: $299
There's simply no wrong reason to buy a Nest IQ. For starters, the security camera is so smart that it can recognize individual faces. It's also able to stream 4K video, emit loud sounds to scare intruders, and automatically zoom in to capture every relevant detail. Compatible with an app and optimal in both light and dark conditions, the Nest IQ is one smart cookie, indeed.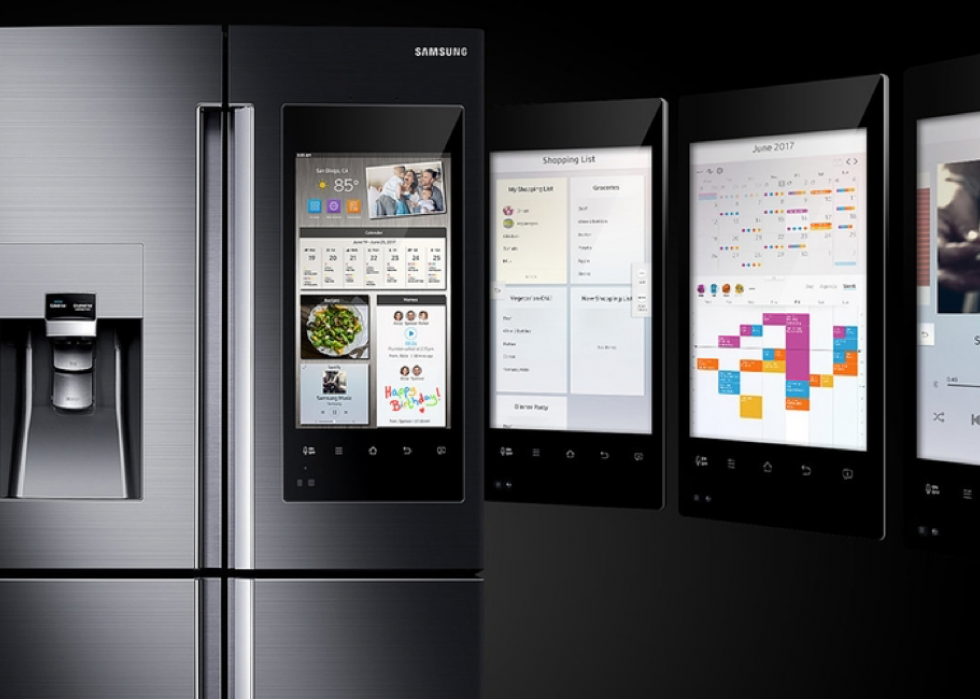 16 / 30
Samsung //www.samsung.com
#15. Samsung Family Hub Refrigerator
Retail Price: $2,666 and up
The fridge was already where all the best action went down, and Samsung has now given us even more reason to spend time with our favorite appliance. Their Family Hub Refrigerator is a true 21st-century invention, able to play music, organize shopping lists, sync with an app, manage schedules and more. Welcome to the family!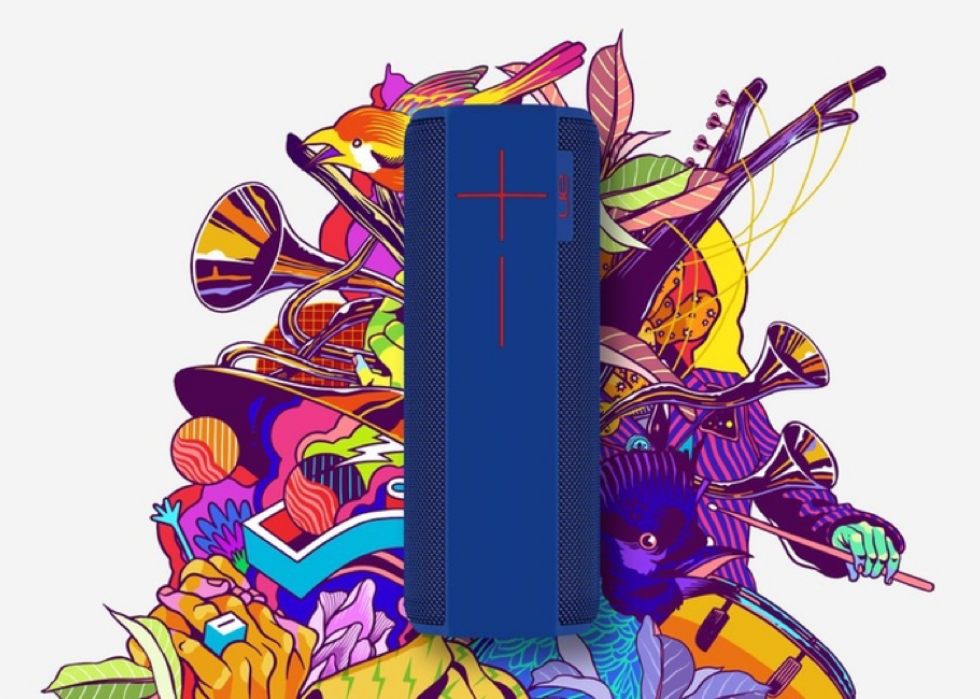 17 / 30
Ultimate Ears //www.ultimateears.com
#14. Ultimate Ears Megaboom
Retail Price: $229.99
In 1986, Madonna asked "Where's the Party?" In 2017, Ultimate Ears answered, "Wherever the heck you want it to be." Backing up that answer is the Ultimate Ears Megaboom, a 360 degree wireless speaker that delivers up to 20 hours of sonic bliss at a time. Tough and waterproof, this thing is seriously ready for anything. Especially some old school Madonna.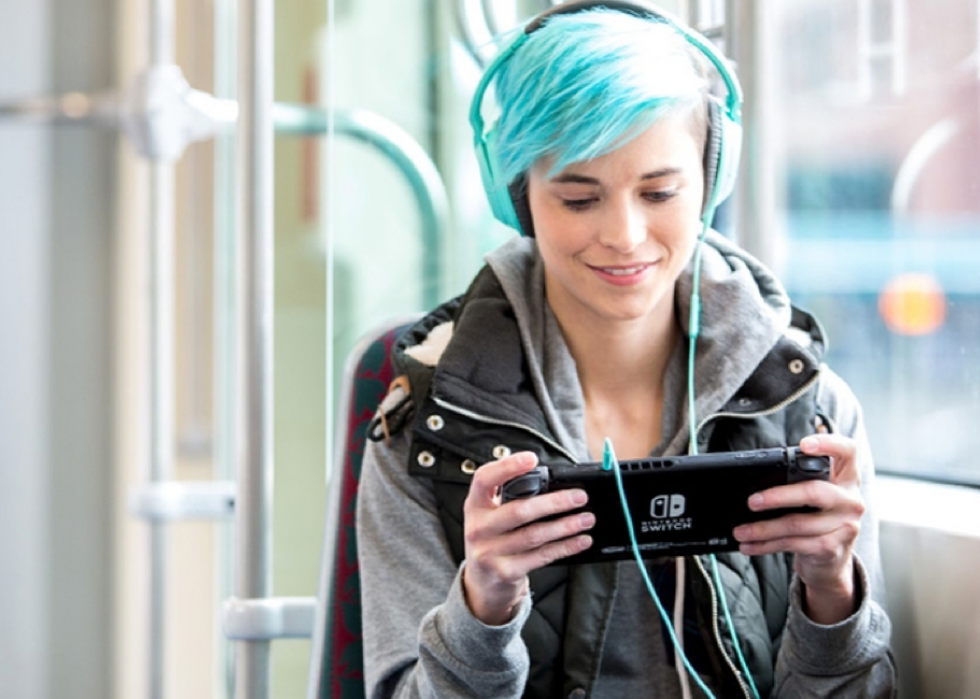 18 / 30
Nintendo //www.nintendo.com
#13. Nintendo Switch
Retail Price: $299.99
It's always when you think Nintendo's run out of great ideas that they unleash a new game-changer. This time around, they pulled the Nintendo Switch out of their bag of tricks, and it's everything you could possibly want it to be. Use it on the go, play it on your TV, go head to head with a friend using Joy-con controllers, or square off with up to four players using the device itself. No matter how you play, expect breathtaking graphics and epic gaming alike. When it comes to consoles, the verdict is in: 2017 belonged to Nintendo.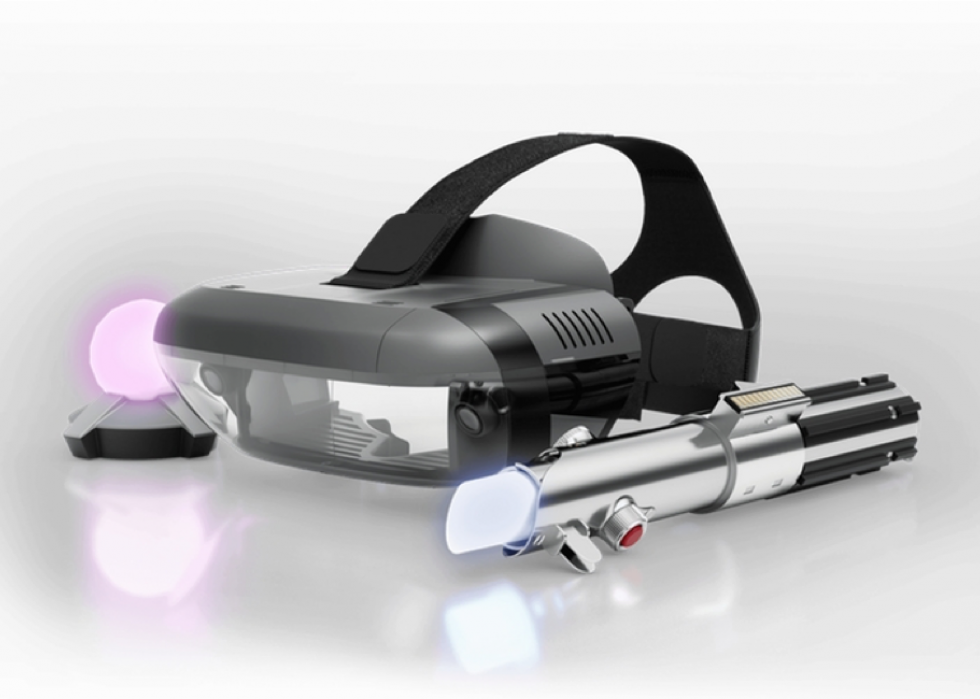 19 / 30
Lenovo // www3.lenovo.com
#12. Lenovo Star Wars Jedi Challenges Mixed Reality Headset
Retail Price: $199.99
The hot new thing in gaming is mixed reality, which offers virtual reality and also augmented reality, the latter bringing the holographic action right there into the room. Knowing exactly who would go nuts over such a thing, Lenovo developed an exclusive Star Wars experience called Jedi Challenges. To partake is to engage in light saber battles, play holochess, or lead troops into combat. If a bunch of Star Wars super-fans don't make it to the theaters this Christmas, now we'll know why.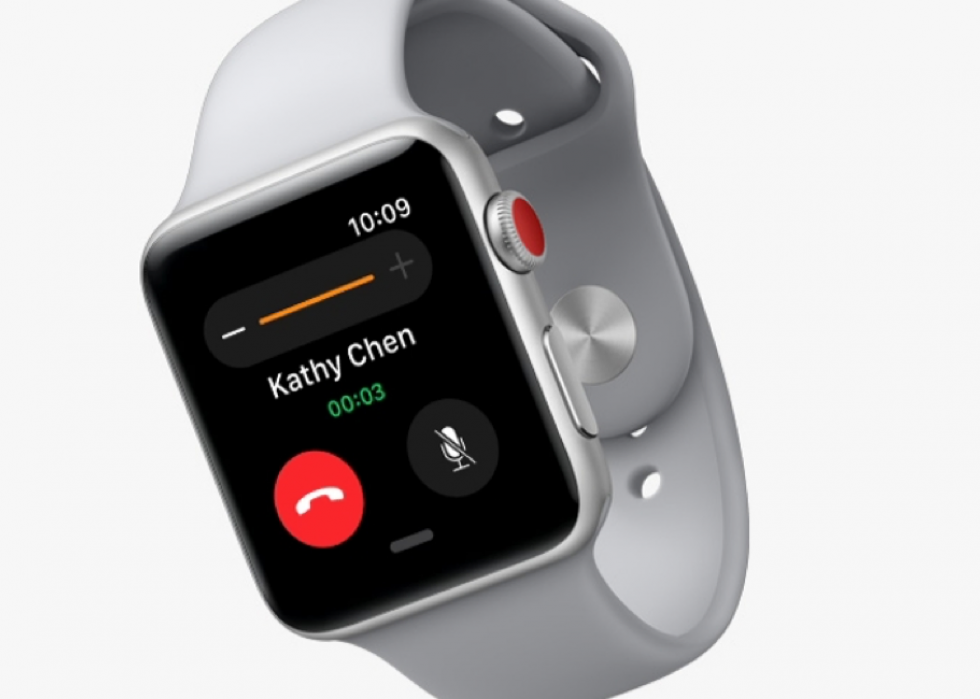 20 / 30
#11. Apple Watch Series 3
Retail Price: $329
Apple's latest generation smartwatch is all about freedom, baby. As in the freedom to make calls, send texts, stream songs, receive alerts and talk to Siri, all without needing a smartphone. Pair that with the slew of other functions offered once a smartphone re-enters the frame, and your wrist has simply never been so handy.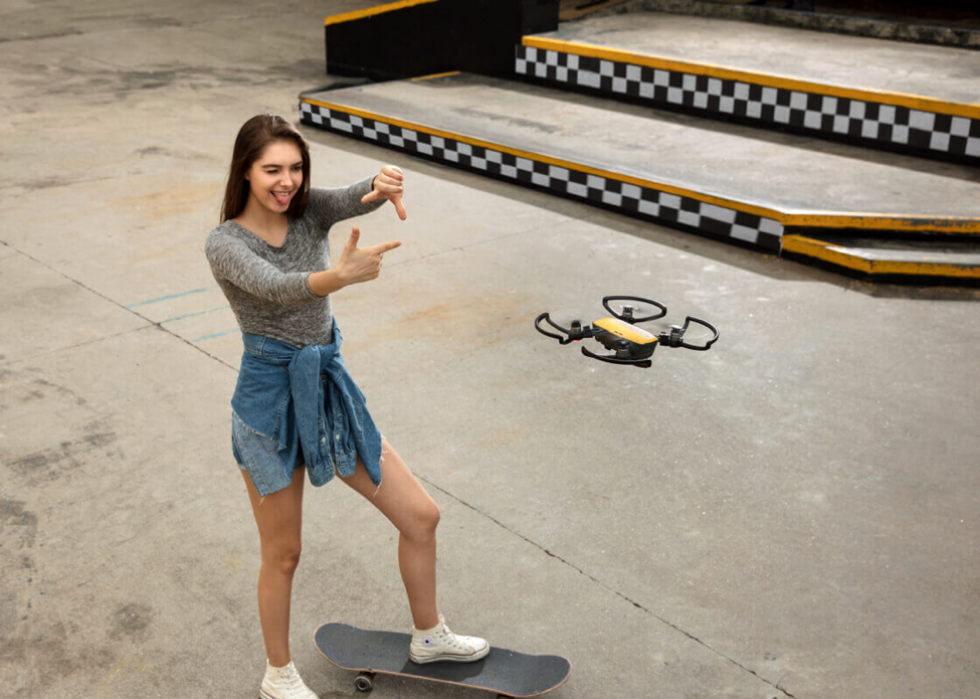 21 / 30
#10. DJI Spark Drone
Retail Price: $349
Like so many of the best things in life, the DJI Spark Drone comes in a brilliantly small package. However, that doesn't stop the flying gadget from performing. Quick to launch and easy to control, the drone takes to the skies and returns with crisp, stable video footage. Navigate it using Tapfly technology or just the motion of your hands. Yes, it's that smart.
22 / 30
#9. Norton Core
Retail Price: $249.99
Named by Time Magazine as one of the "Best Inventions of 2017", the Norton Core is your newest tech essential. The high-performance router offers steadfast multi-layered protection in addition to its hefty power and speed. Meanwhile, the fact that it looks like Epcot Center for insects just makes a cool thing that much cooler.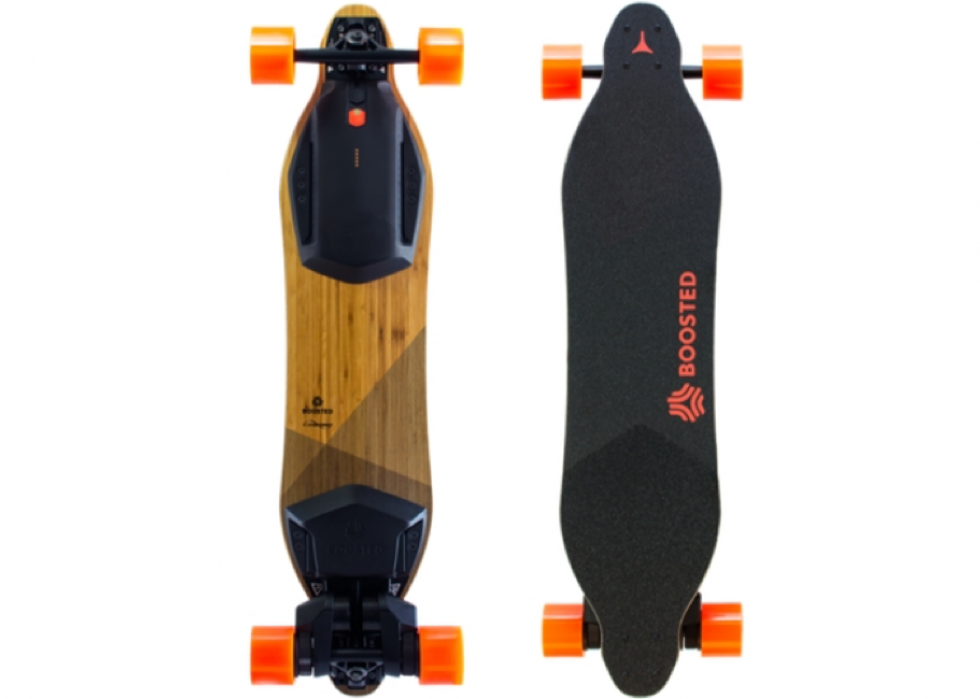 23 / 30
Boosted Board // shop.boostedboards.com
#8. Boosted Board 2
Retail Price: $1,499
Cut down those commuter times with youthful precision by grabbing yourself a Boosted Board 2. The powerful electric skateboard reaches top speeds of 22 mph and comes with regenerative braking. Light enough to carry, and compact enough to keep by your side, the Boosted Board 2 is a young urban warrior's dream come true.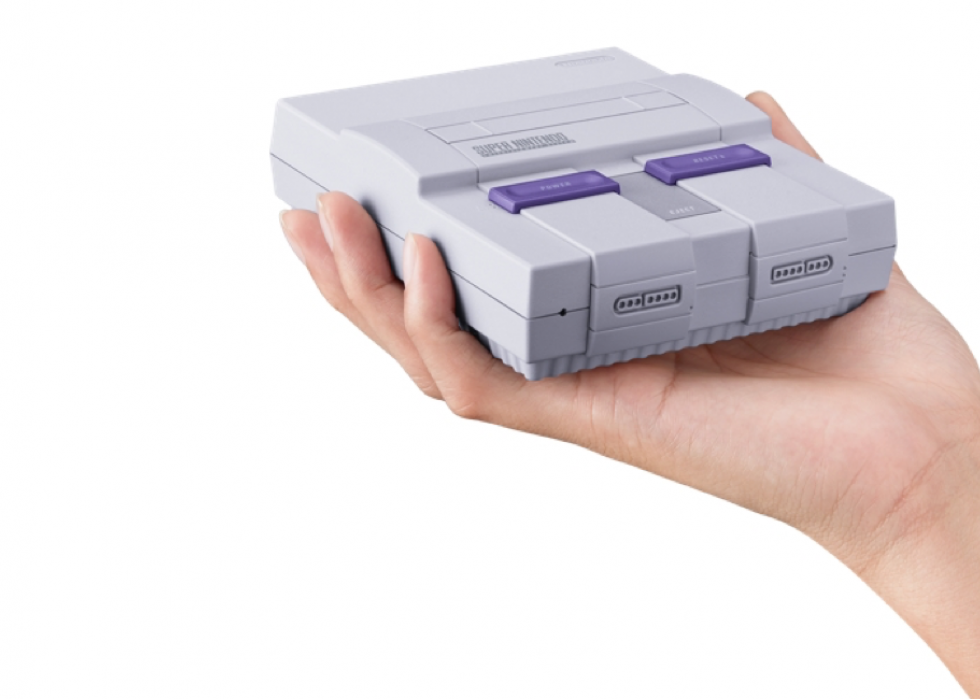 24 / 30
Nintendo //www.nintendo.com
#7. SNES Classic Edition
Retail Price: $79.99
Just when you thought Nintendo couldn't possibly own 2017 more than it already did, the brand resurrects an old classic before a rapturous audience. We're speaking, of course, of the SNES Classic Edition, which squeezes all the fun of retro gaming into an adorable, palm-sized package. Plug it in and play up to 20 vintage games, many of which haven't lost an ounce of their charm after 25 years.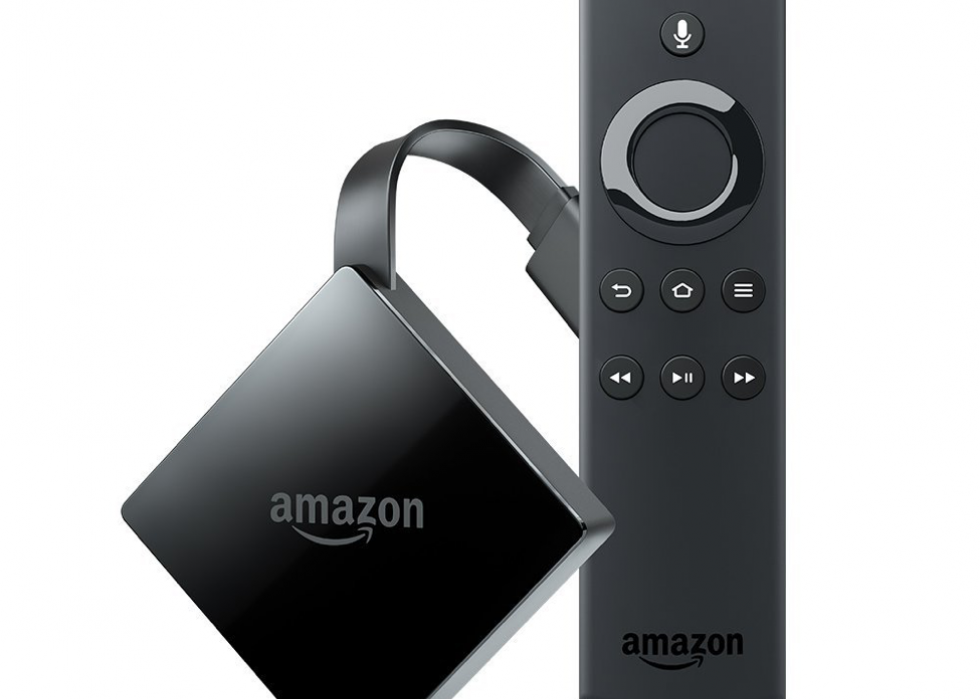 25 / 30
#6. Amazon Fire TV 4K
Retail Price: $54.99
Put an entire universe of entertainment at your fingertips with the new Amazon Fire TV. Now supporting 4K HD and HDR, the affordable device is your gateway to jaw-dropping visuals and over half a million shows and movies. Date night with Alexa awaits.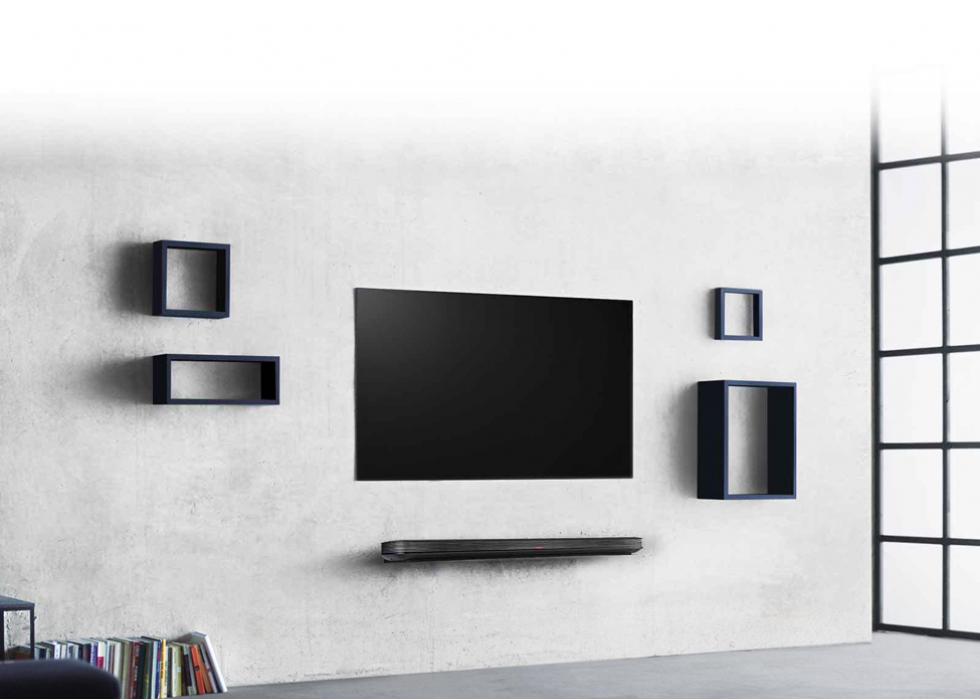 26 / 30
#5. LG Signature OLED TV
Retail Price: $7999.99
Will LG's wallpaper thin OLED TV cost you an arm and a leg? Yes, it will. Is it worth it? Yes, it is. Awarded "Best of the Best" at CES 2017, LG's latest is the quintessence of sleek. Mount it on the wall and watch it meld with its surroundings like something out of the original Total Recall. Then turn on it and have your mind blown again by a spectacular array of epic colors.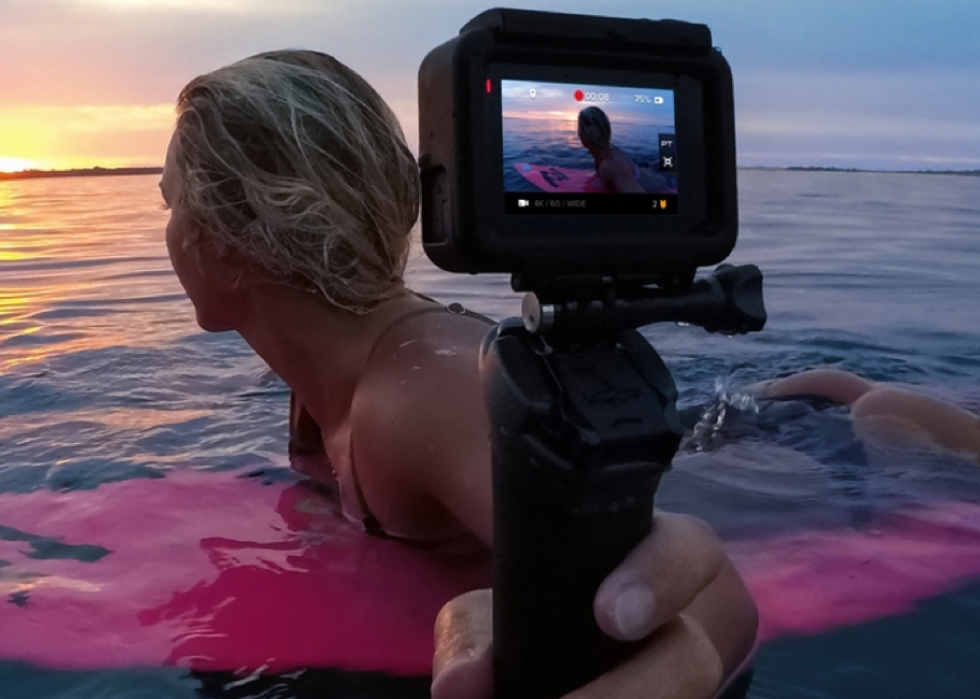 27 / 30
#4. GoPro Hero6 Black
Retail Price: $449.99
With a GoPro Hero6 Black in your arsenal of gadgetry, you can capture every amazing stunt from start to finish, and most of the subsequent emergency room visit as well. The action camera offers twice the video performance as its predecessor, not to mention an improved tier of stability. Housed in a waterproof casing, the Hero6 Black is ready for anything. Are you?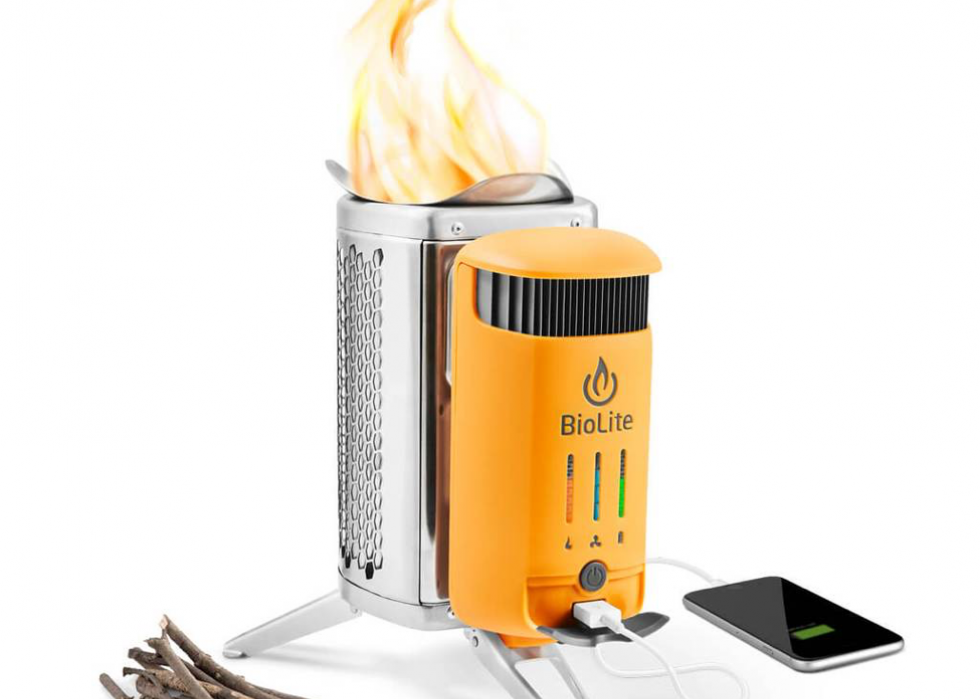 28 / 30
BioLite //www.bioliteenergy.com
#3. BioLite Campstove 2.0
Retail Price: $129.95
Give your next camping trip a contemporary upgrade by taking the BioLite Campstove 2.0 with you in the woods. Burning only wood, the handy apparatus creates a smokeless fire while it cooks, and even doubles as a battery charger for your mobile devices. All you need is a bundle of sticks and you're good to go.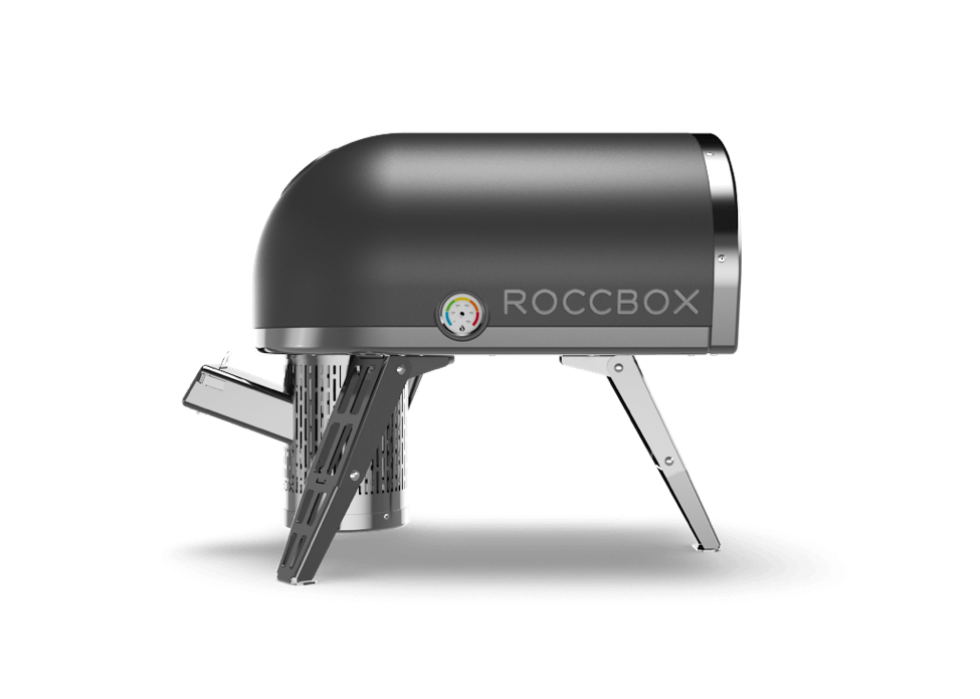 29 / 30
Roccbox //www.roccbox.com
#2. Roccbox Portable Pizza Oven
Retail Price: $670
Oh, Roccboxx, you had us at "Portable Pizza Oven." The icing on the cake--or topping on the slice, if you will--is that the lightweight oven can cook a Neapolitan style pizza in 90 seconds. No one can argue with that. No one.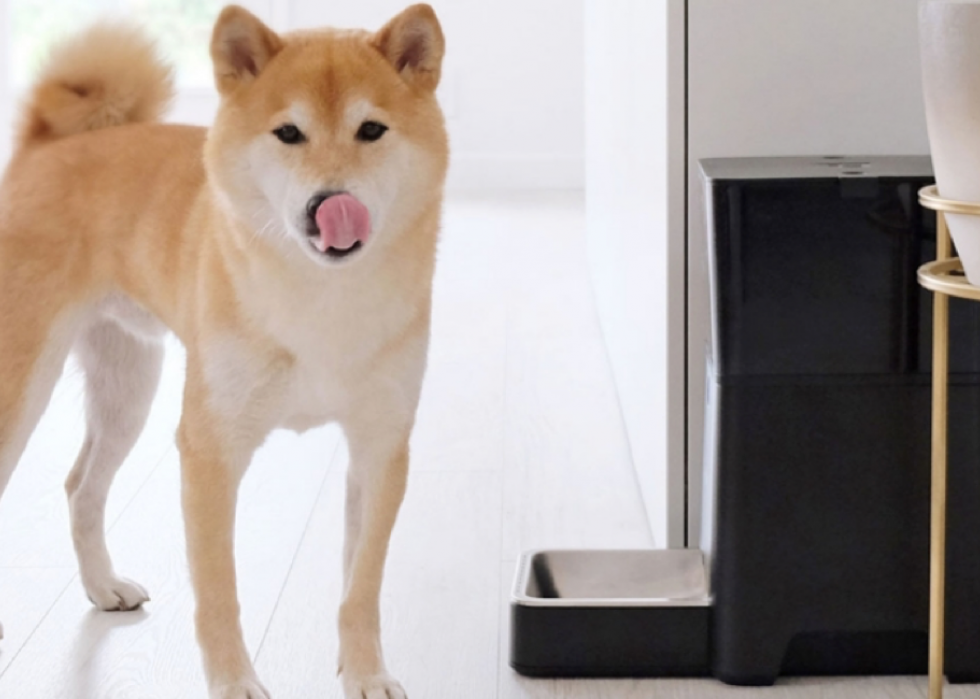 30 / 30
#1. Petnet SmartFeeder
Retail Price: $99
As much as we love our adorable pets, wouldn't it be great if something else could feed them? Well, the Smartfeeder from Petnet is that something else. Sure, you could go all Doc Brown in Back to the Future and try to build one on your own. Or you just drop $99 and save yourself the trouble. We suggest the latter.