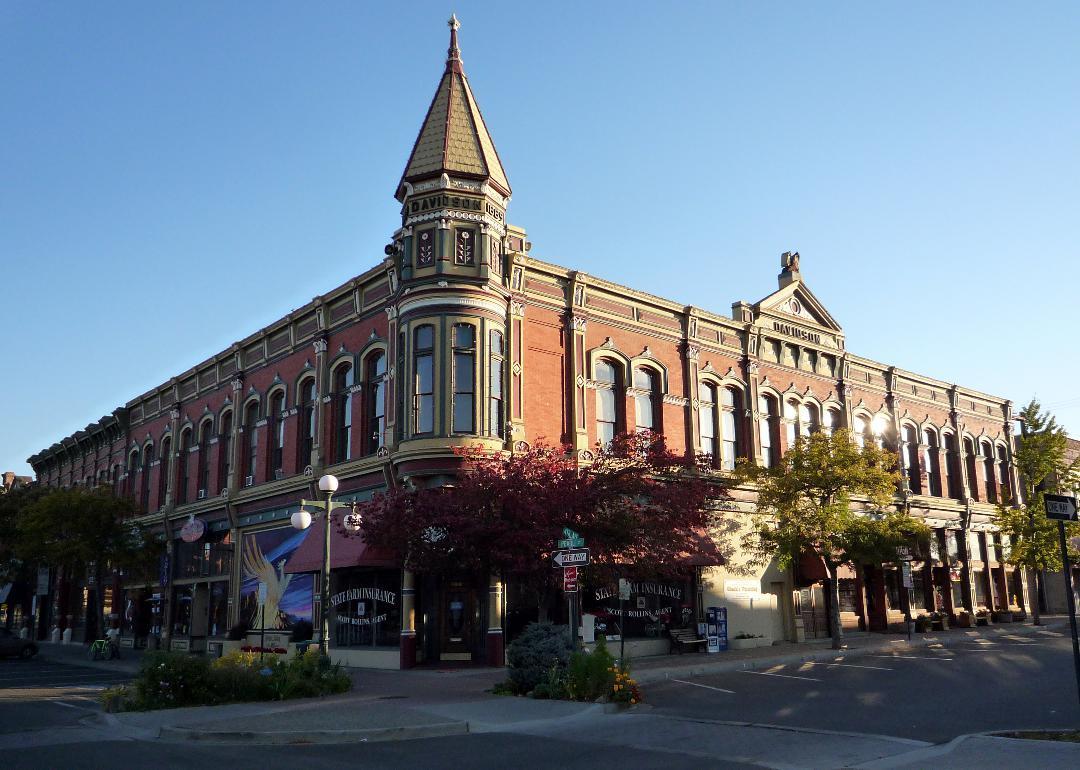 Counties in every state with the fastest-growing income
Bobak Ha'Eri // Wikimedia Commons
Counties in every state with the fastest-growing income
Wage stagnation is plaguing the modern U.S. economy. The purchasing power of the average American hasn't budged in decades while wage gains are increasingly going to the highest earners, according to Pew Research. 
Harvard Business Review points to three main criteria for wage growth in the U.S. In order for workers to get a raise, their productivity needs to increase in such a way that more is produced per hour—most commonly aided by technological advancements or new capital. That uptick in productivity should equate to sustained shares for those workers. Third, gains must be evenly distributed among the workforce and not only among the highest-paid employees. Productivity and wages in today's economy are on the rise but labor's share of wage increases is shrinking, keeping the median wage stagnant.
Several subsets of the population experience higher wage growth than the others. Within a state, certain developing areas can be ripe for investment, creating new jobs and boosting the economy while other areas may fall victim to outsourced labor and disinvestment that slows down the local flow of cash. 
Using data from the 2013 and 2017 versions of the American Community Survey provided by the U.S. Census Bureau, Stacker compiled a list of 50 counties—one for each state—that had the largest positive-percent change in median household income from 2013 to 2017. The total number of households per state and county is listed, as is the percentage of households making $100,000 or more. To account for any outliers, counties had to have at least 5,000 households to be considered for the list.
Read on to find out which county in your state is seeing fastest-growing household incomes. 
You may also like:  Best states to start a business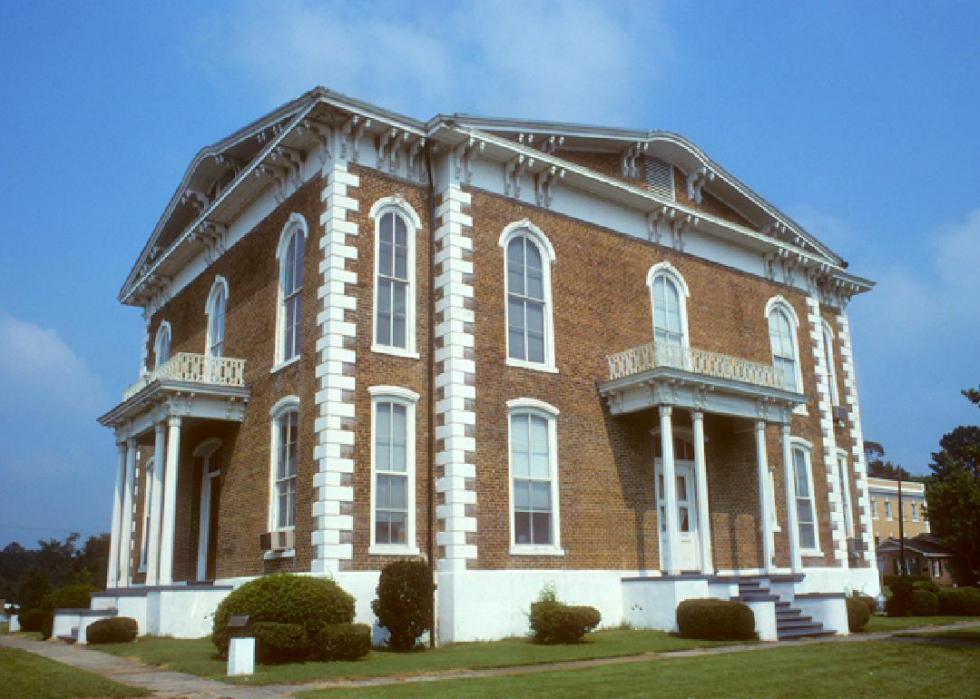 1 / 50
Calvin Beale // Wikimedia Commons
Alabama: Pickens County
- Median county household income in 2013: $28,741
- Median county household income in 2017: $36,220 (Five-year percent change: 26.02%)
- Alabama median income in 2017: $46,472
- Total county households in 2017: 7,620 (Five-year percent change: -3.86%; State total: 1,856,695)
- County households making $100k or more in 2017: 12.2% (Five-year percent change: 79.41%; State total: 18.5%)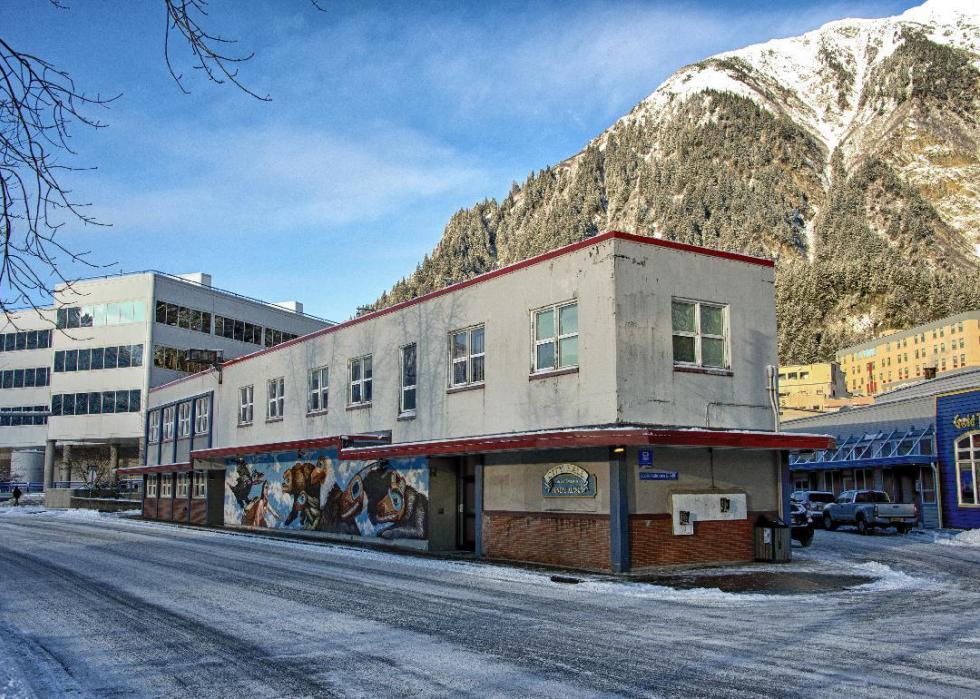 2 / 50
Gillfoto // Wikimedia Commons
Alaska: Juneau City and Borough
- Median county household income in 2013: $81,490
- Median county household income in 2017: $90,749 (Five-year percent change: 11.36%)
- Alaska median income in 2017: $76,114
- Total county households in 2017: 12,273 (Five-year percent change: 1.44%; State total: 252,536)
- County households making $100k or more in 2017: 45% (Five-year percent change: 25.7%; State total: 36.2%)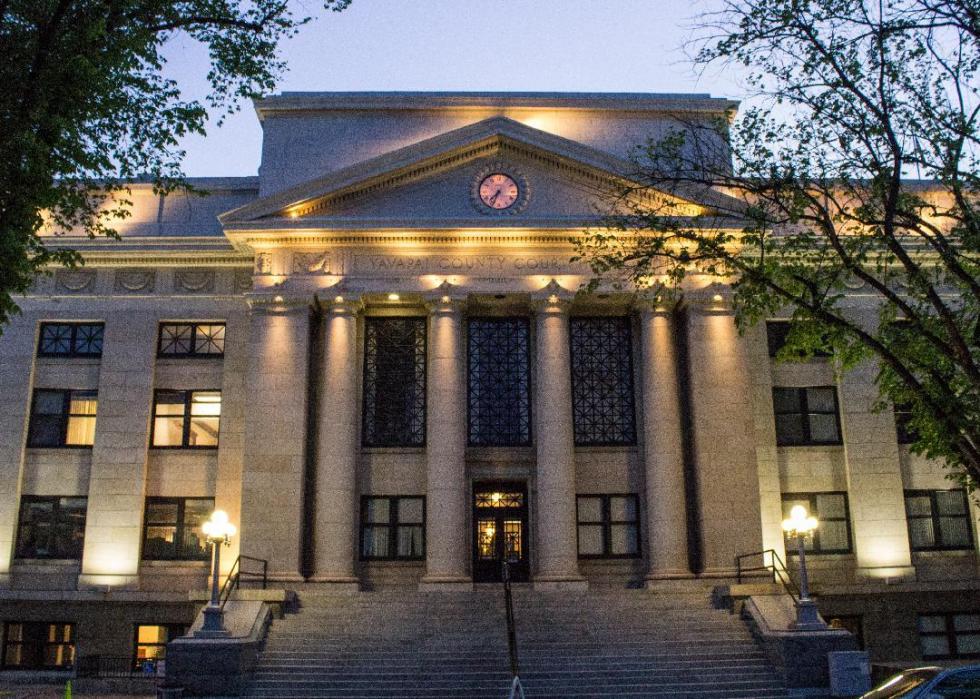 3 / 50
Scottb211 // Wikimedia Commons
Arizona: Yavapai County
- Median county household income in 2013: $42,987
- Median county household income in 2017: $48,259 (Five-year percent change: 12.26%)
- Arizona median income in 2017: $53,510
- Total county households in 2017: 94,343 (Five-year percent change: 3.28%; State total: 2,482,311)
- County households making $100k or more in 2017: 15.8% (Five-year percent change: 21.54%; State total: 22.4%)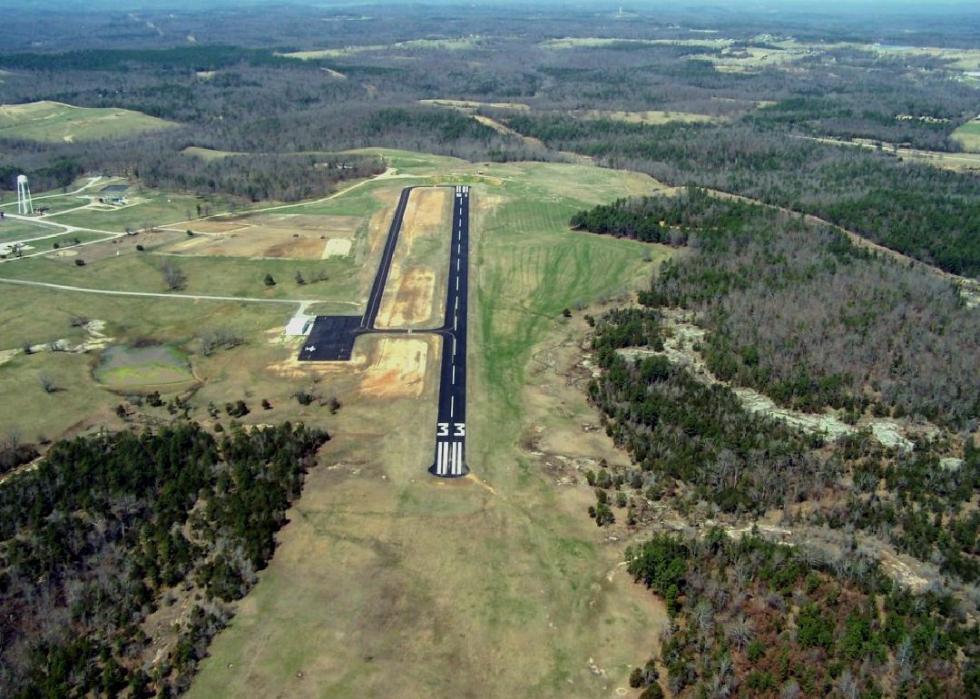 4 / 50
Civil Air Patrol // Wikimedia Commons
Arkansas: Izard County
- Median county household income in 2013: $30,661
- Median county household income in 2017: $39,135 (Five-year percent change: 27.64%)
- Arkansas median income in 2017: $43,813
- Total county households in 2017: 5,189 (Five-year percent change: -8.68%; State total: 1,147,291)
- County households making $100k or more in 2017: 7.5% (Five-year percent change: 38.89%; State total: 15.9%)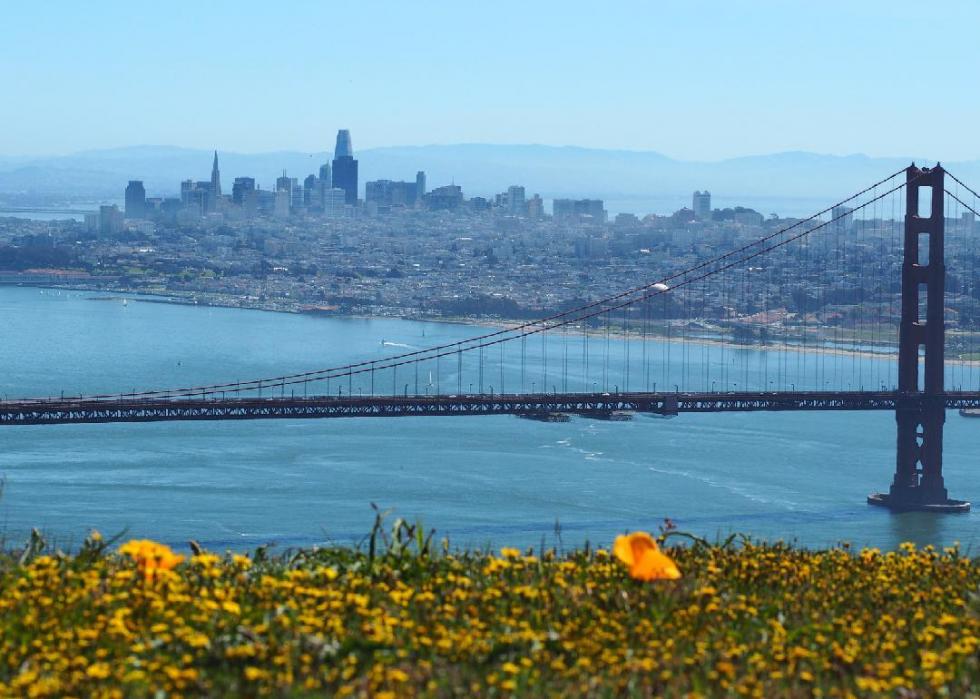 5 / 50
Noahnmf // Wikimedia Commons
California: San Francisco County
- Median county household income in 2013: $75,604
- Median county household income in 2017: $96,265 (Five-year percent change: 27.33%)
- California median income in 2017: $67,169
- Total county households in 2017: 358,772 (Five-year percent change: 3.89%; State total: 12,888,128)
- County households making $100k or more in 2017: 48.7% (Five-year percent change: 23.6%; State total: 33.2%)
6 / 50
Hogs555 // Wikimedia Commons
Colorado: Denver County
- Median county household income in 2013: $50,313
- Median county household income in 2017: $60,098 (Five-year percent change: 19.45%)
- Colorado median income in 2017: $65,458
- Total county households in 2017: 287,262 (Five-year percent change: 7.97%; State total: 2,082,531)
- County households making $100k or more in 2017: 28.7% (Five-year percent change: 28.7%; State total: 30.3%)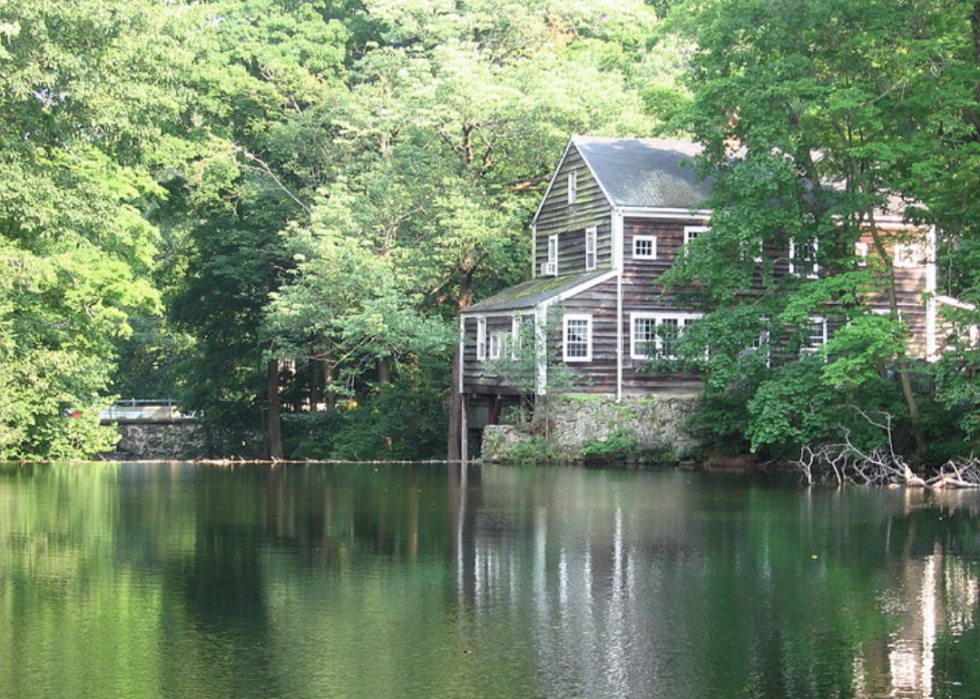 7 / 50
Noroton // Wikimedia Commons
Connecticut: Fairfield County
- Median county household income in 2013: $82,283
- Median county household income in 2017: $89,773 (Five-year percent change: 9.10%)
- Connecticut median income in 2017: $73,781
- Total county households in 2017: 337,678 (Five-year percent change: 1.51%; State total: 1,361,755)
- County households making $100k or more in 2017: 45.5% (Five-year percent change: 8.08%; State total: 36.7%)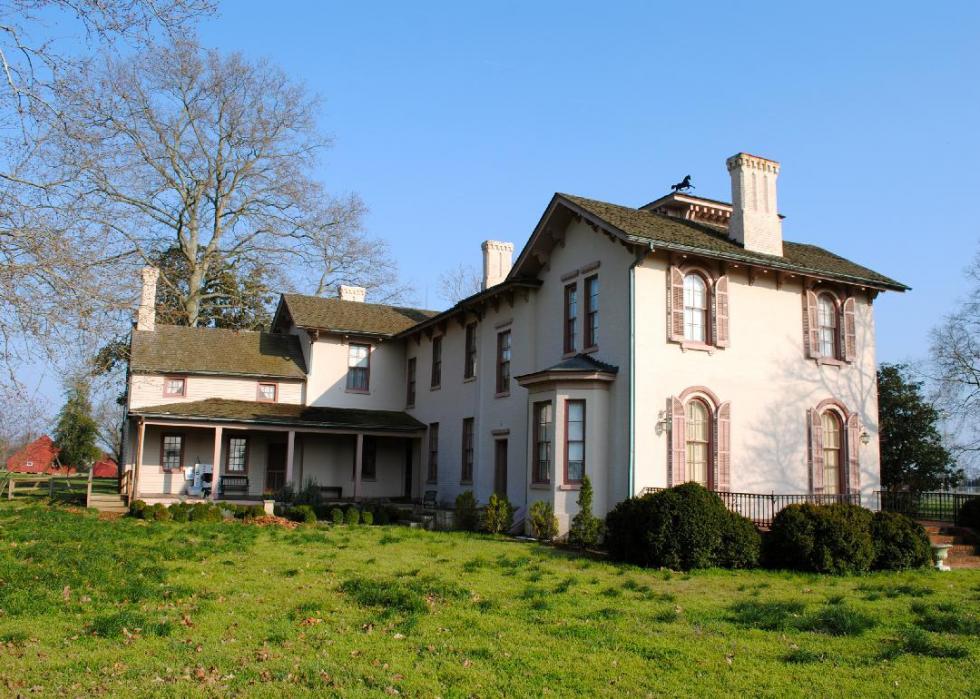 8 / 50
Delaware: Sussex County
- Median county household income in 2013: $52,710
- Median county household income in 2017: $57,901 (Five-year percent change: 9.85%)
- Delaware median income in 2017: $63,036
- Total county households in 2017: 86,322 (Five-year percent change: 12.92%; State total: 352,357)
- County households making $100k or more in 2017: 23.2% (Five-year percent change: 20.83%; State total: 28%)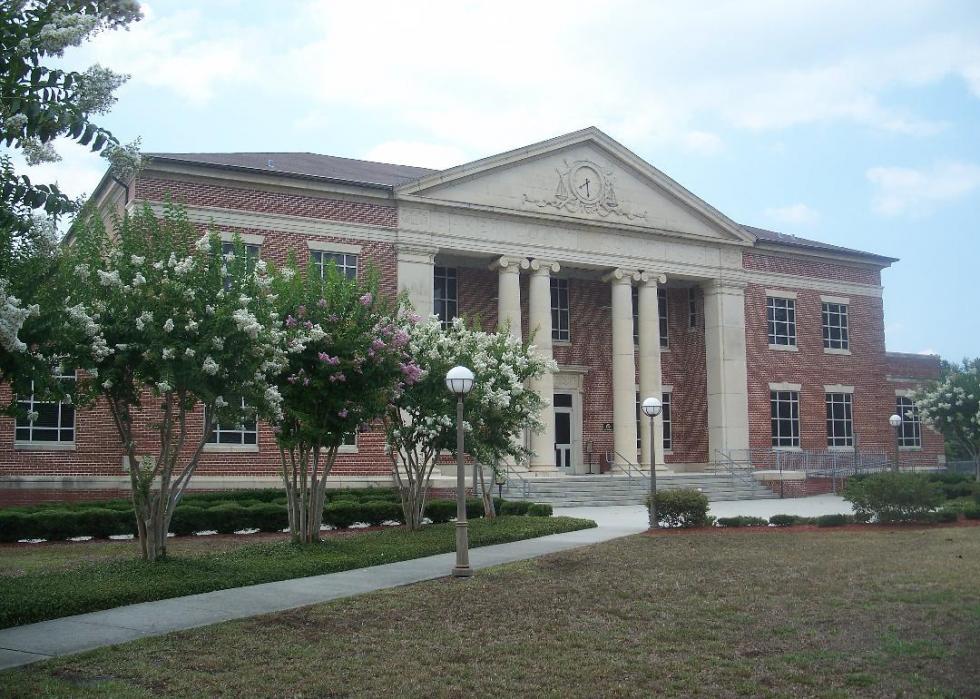 9 / 50
Ebyabe // Wikimedia Commons
Florida: Baker County
- Median county household income in 2013: $49,236
- Median county household income in 2017: $59,506 (Five-year percent change: 20.86%)
- Florida median income in 2017: $50,883
- Total county households in 2017: 8,299 (Five-year percent change: 1.01%; State total: 7,510,882)
- County households making $100k or more in 2017: 21.3% (Five-year percent change: 42.95%; State total: 20.9%)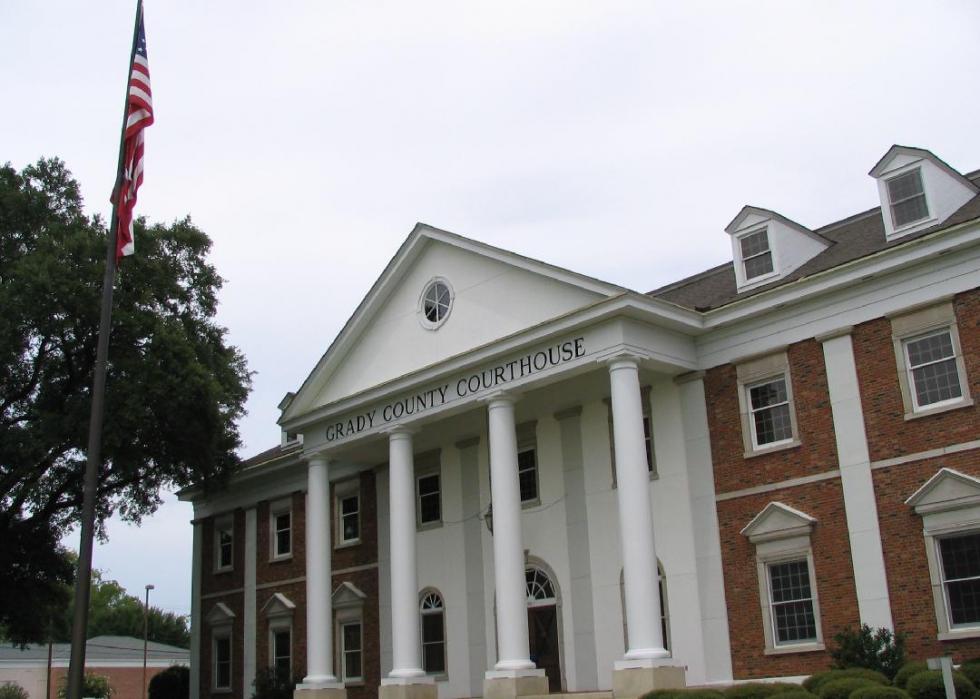 10 / 50
Georgia: Grady County
- Median county household income in 2013: $30,571
- Median county household income in 2017: $39,462 (Five-year percent change: 29.08%)
- Georgia median income in 2017: $52,977
- Total county households in 2017: 9,092 (Five-year percent change: -2.13%; State total: 3,663,104)
- County households making $100k or more in 2017: 13.6% (Five-year percent change: 72.15%; State total: 22.9%)
Robert Linsdell // flickr
Hawaii: Kauai County
- Median county household income in 2013: $62,052
- Median county household income in 2017: $72,330 (Five-year percent change: 16.56%)
- Hawaii median income in 2017: $74,923
- Total county households in 2017: 22,563 (Five-year percent change: 0.77%; State total: 455,502)
- County households making $100k or more in 2017: 33.8% (Five-year percent change: 33.07%; State total: 35.8%)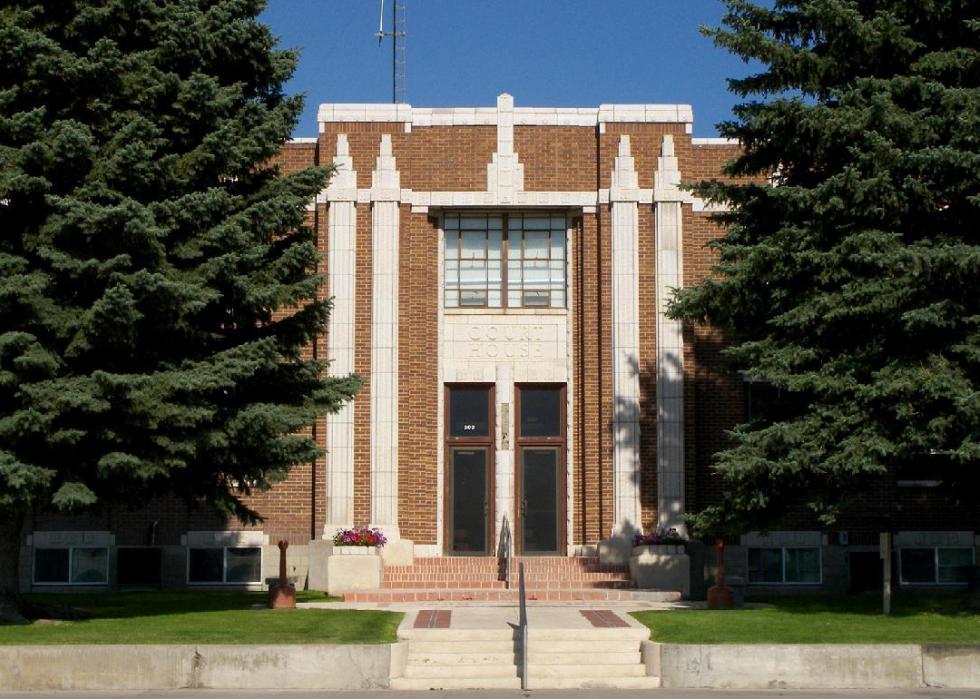 12 / 50
Larry D. Moore CC BY-SA 3.0 // Wikimedia Commons
Idaho: Jerome County
- Median county household income in 2013: $40,126
- Median county household income in 2017: $46,421 (Five-year percent change: 15.69%)
- Idaho median income in 2017: $50,985
- Total county households in 2017: 7,741 (Five-year percent change: 0.85%; State total: 609,124)
- County households making $100k or more in 2017: 14.6% (Five-year percent change: 58.7%; State total: 18.8%)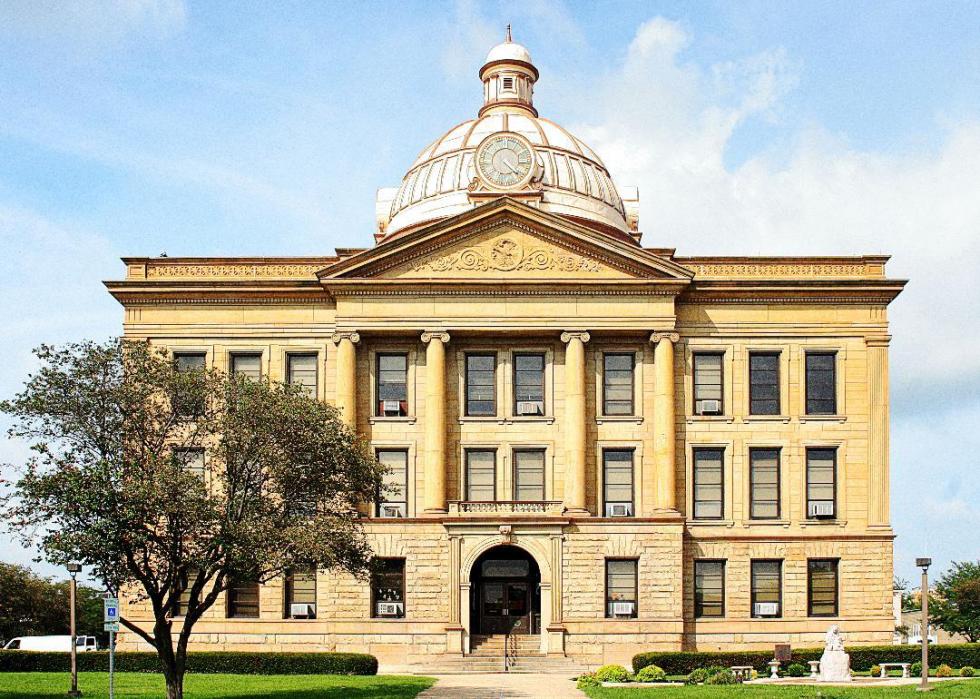 13 / 50
Leif Rogers // Wikimedia Commons
Illinois: Logan County
- Median county household income in 2013: $47,133
- Median county household income in 2017: $58,271 (Five-year percent change: 23.63%)
- Illinois median income in 2017: $61,229
- Total county households in 2017: 11,011 (Five-year percent change: 0.44%; State total: 4,818,452)
- County households making $100k or more in 2017: 20.1% (Five-year percent change: 30.52%; State total: 28.4%)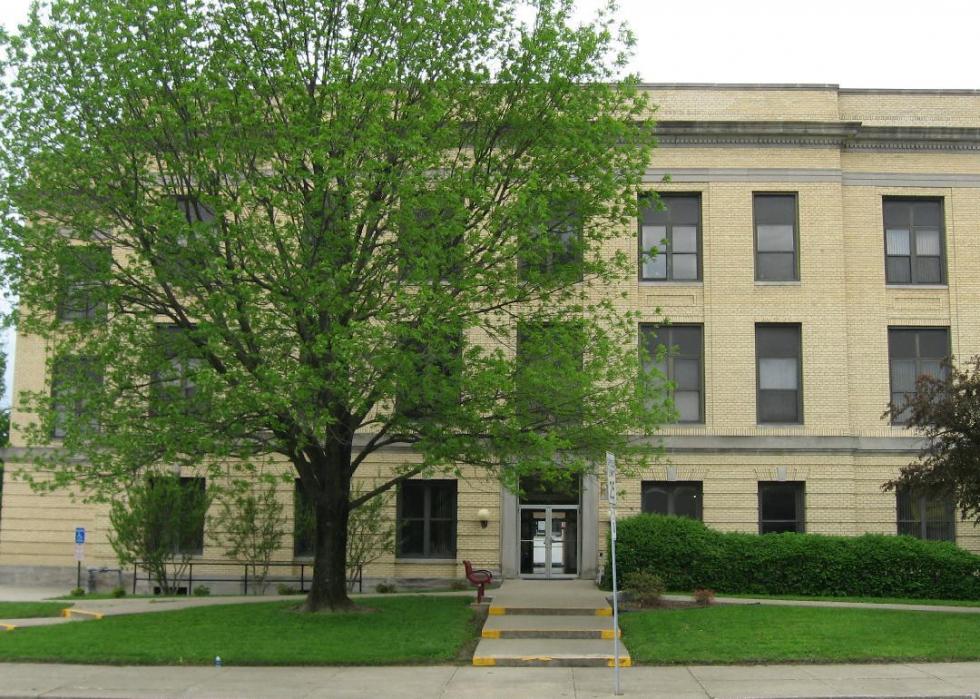 14 / 50
Nyttend // Wikimedia Commons
Indiana: Pike County
- Median county household income in 2013: $40,680
- Median county household income in 2017: $50,196 (Five-year percent change: 23.39%)
- Indiana median income in 2017: $52,182
- Total county households in 2017: 5,096 (Five-year percent change: -1.03%; State total: 2,537,189)
- County households making $100k or more in 2017: 18% (Five-year percent change: 68.22%; State total: 20%)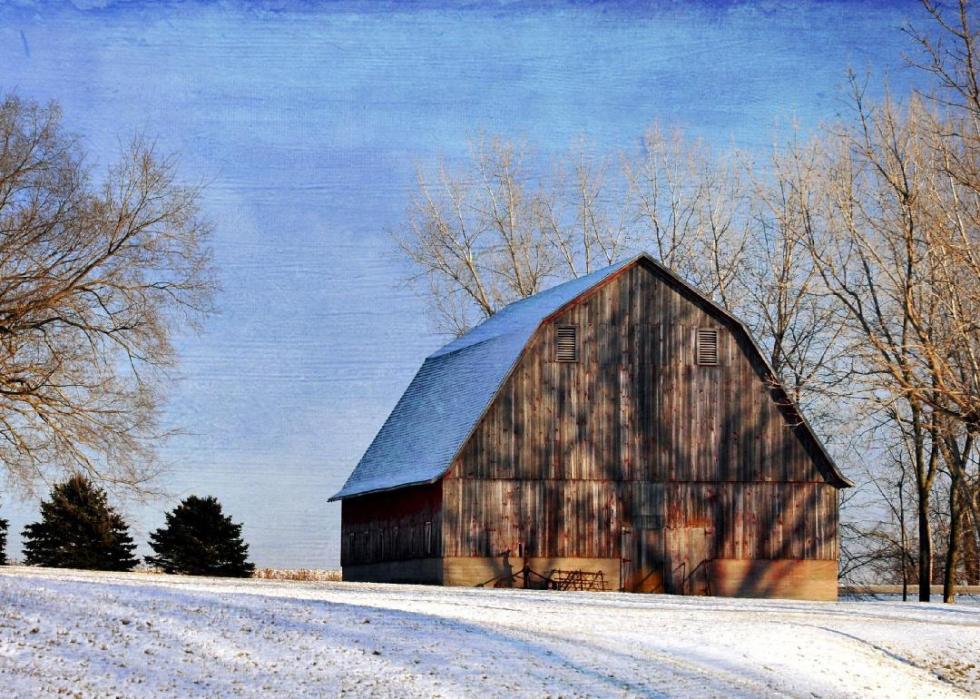 15 / 50
Iowa: Hamilton County
- Median county household income in 2013: $43,589
- Median county household income in 2017: $55,836 (Five-year percent change: 28.1%)
- Iowa median income in 2017: $56,570
- Total county households in 2017: 6,367 (Five-year percent change: -0.44%; State total: 1,251,587)
- County households making $100k or more in 2017: 18% (Five-year percent change: 60.71%; State total: 22.2%)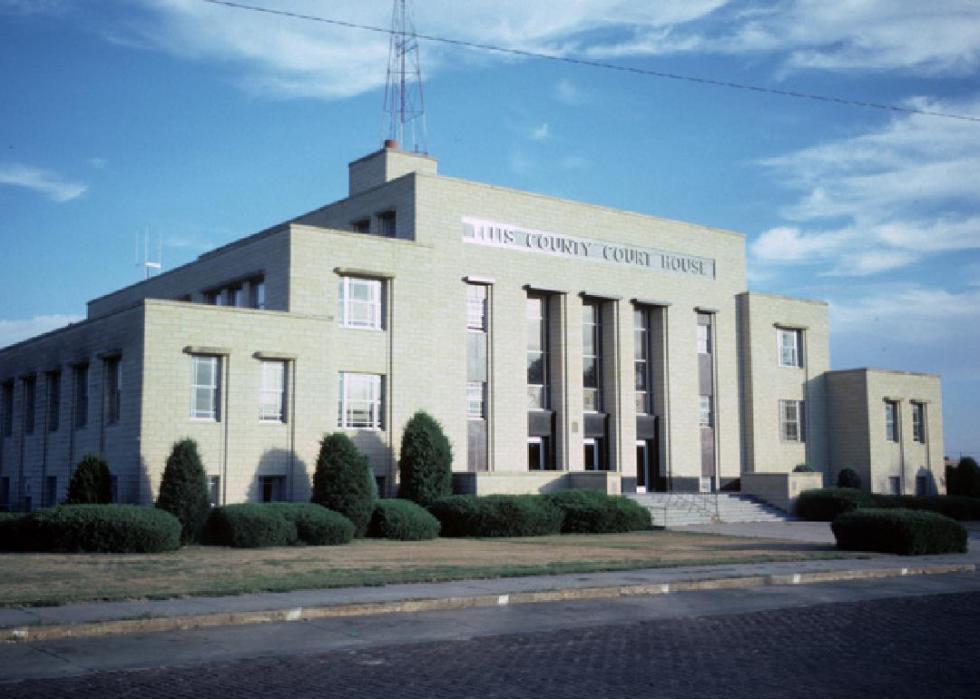 16 / 50
Calvin Beale // Wikimedia Commons
Kansas: Ellis County
- Median county household income in 2013: $43,085
- Median county household income in 2017: $49,562 (Five-year percent change: 15.03%)
- Kansas median income in 2017: $55,477
- Total county households in 2017: 11,647 (Five-year percent change: -1.5%; State total: 1,121,943)
- County households making $100k or more in 2017: 19.4% (Five-year percent change: 39.57%; State total: 22.8%)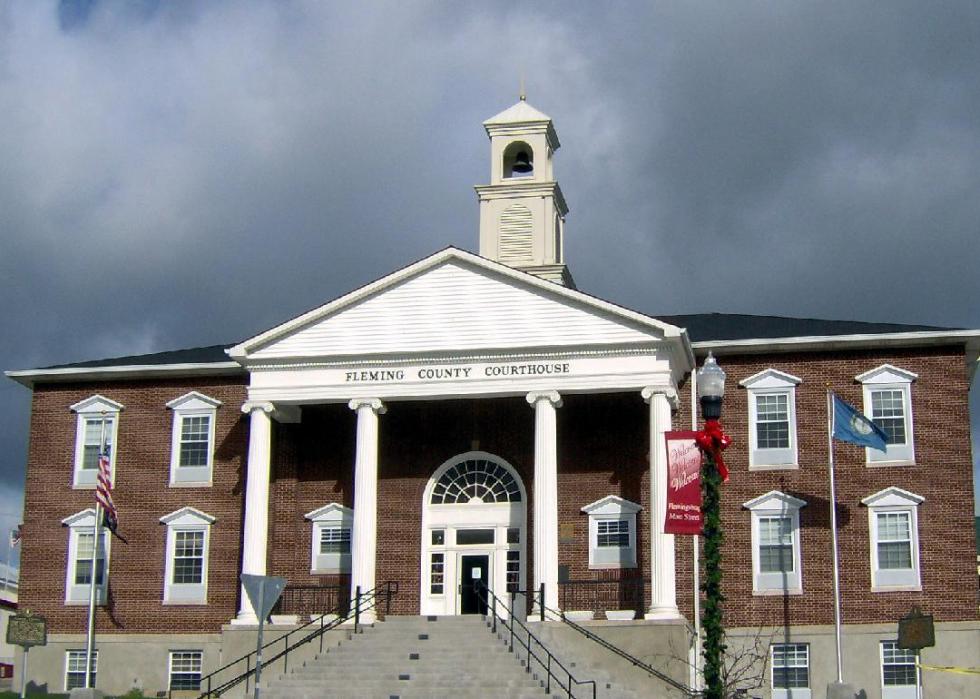 17 / 50
RussellPoore/Sydney Poore // Wikimedia Commons
Kentucky: Fleming County
- Median county household income in 2013: $32,495
- Median county household income in 2017: $41,095 (Five-year percent change: 26.47%)
- Kentucky median income in 2017: $46,535
- Total county households in 2017: 5,849 (Five-year percent change: 5.6%; State total: 1,724,514)
- County households making $100k or more in 2017: 11.6% (Five-year percent change: 14.85%; State total: 17.9%)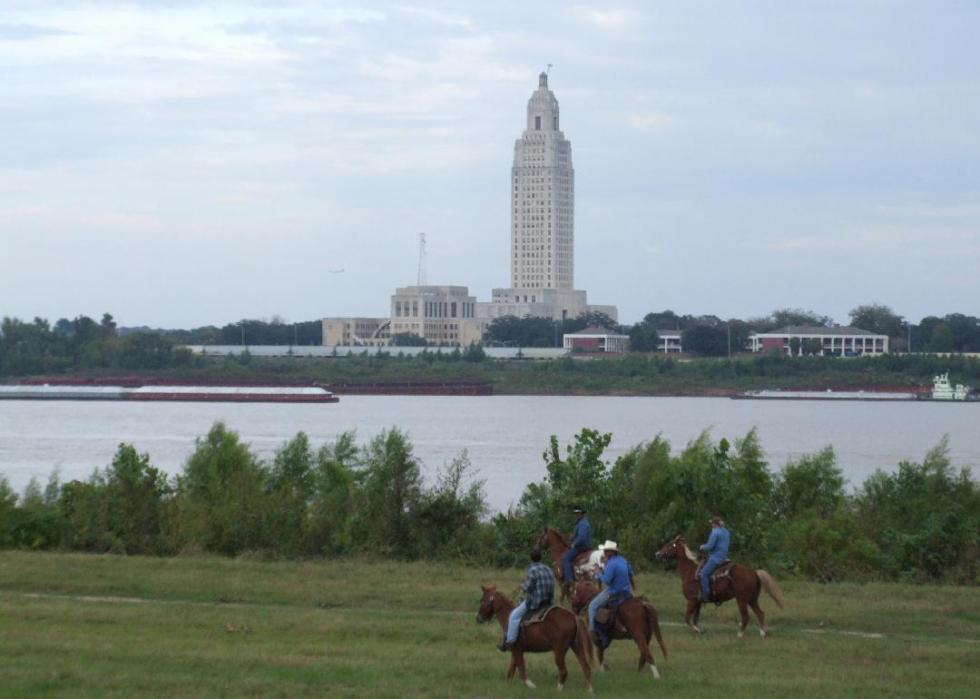 18 / 50
bluepoint951 // Wikimedia Commons
Louisiana: West Baton Rouge Parish
- Median county household income in 2013: $50,926
- Median county household income in 2017: $60,902 (Five-year percent change: 19.59%)
- Louisiana median income in 2017: $46,710
- Total county households in 2017: 9,436 (Five-year percent change: 6.98%; State total: 1,737,645)
- County households making $100k or more in 2017: 30.2% (Five-year percent change: 36.04%; State total: 20.4%)
19 / 50
Bruce C. Cooper // Wikimedia Commons
Maine: Waldo County
- Median county household income in 2013: $42,221
- Median county household income in 2017: $50,162 (Five-year percent change: 18.81%)
- Maine median income in 2017: $53,024
- Total county households in 2017: 16,954 (Five-year percent change: 3.08%; State total: 554,061)
- County households making $100k or more in 2017: 16.3% (Five-year percent change: 41.74%; State total: 20.6%)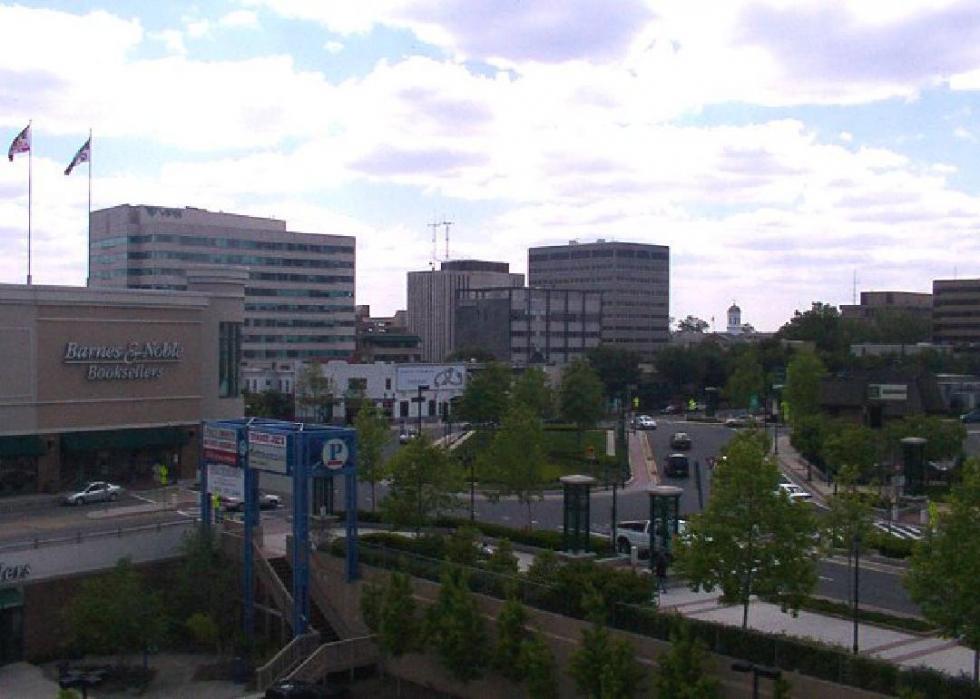 20 / 50
JoSePh // Wikimedia Commons
Maryland: Baltimore County
- Median county household income in 2013: $41,385
- Median county household income in 2017: $46,641 (Five-year percent change: 12.7%)
- Maryland median income in 2017: $78,916
- Total county households in 2017: 239,791 (Five-year percent change: -0.69%; State total: 2,181,093)
- County households making $100k or more in 2017: 20% (Five-year percent change: 25.79%; State total: 39.1%)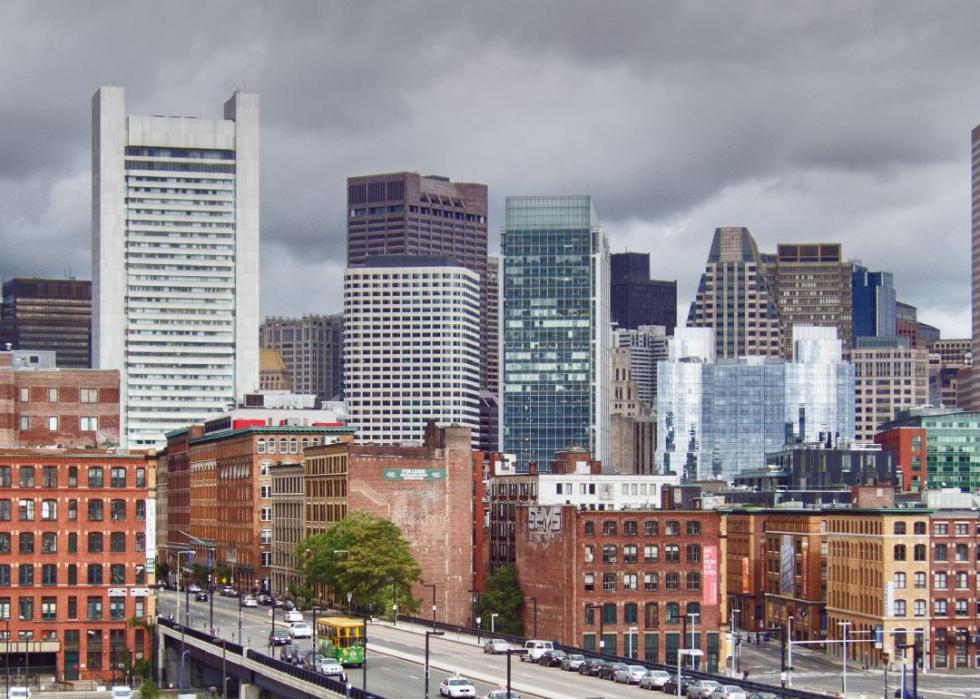 21 / 50
Bert Kaufmann // Wikimedia Commons
Massachusetts: Suffolk County
- Median county household income in 2013: $53,540
- Median county household income in 2017: $61,242 (Five-year percent change: 14.39%)
- Massachusetts median income in 2017: $74,167
- Total county households in 2017: 303,676 (Five-year percent change: 5.36%; State total: 2,585,715)
- County households making $100k or more in 2017: 32% (Five-year percent change: 24.03%; State total: 37.3%)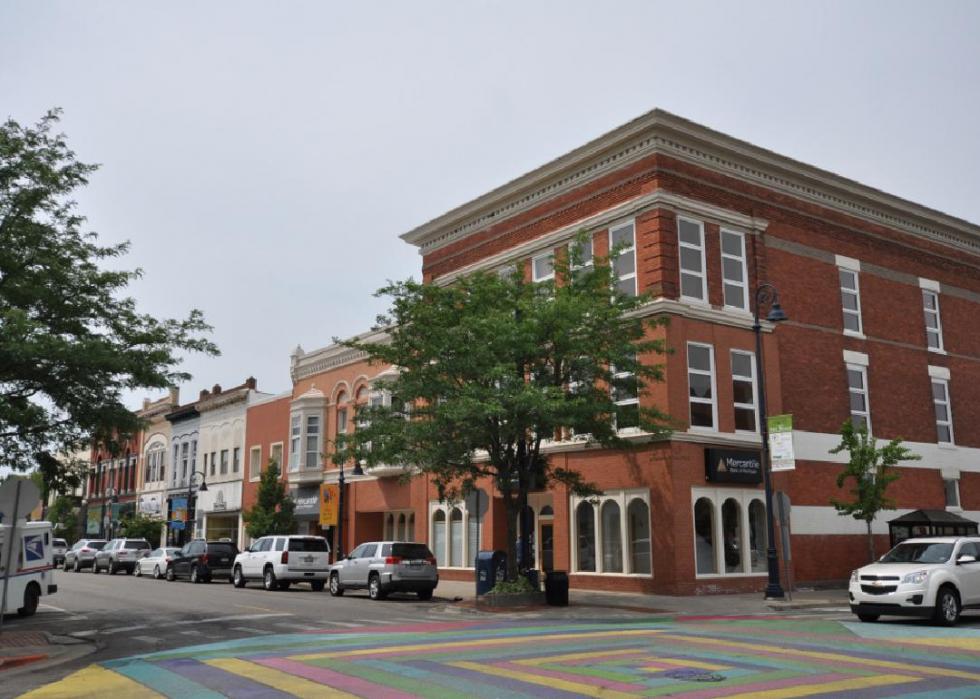 22 / 50
Magicpiano // Wikimedia Commons
Michigan: Isabella County
- Median county household income in 2013: $36,372
- Median county household income in 2017: $42,771 (Five-year percent change: 17.59%)
- Michigan median income in 2017: $52,668
- Total county households in 2017: 24,898 (Five-year percent change: 0.33%; State total: 3,888,646)
- County households making $100k or more in 2017: 15.5% (Five-year percent change: 35.96%; State total: 21.9%)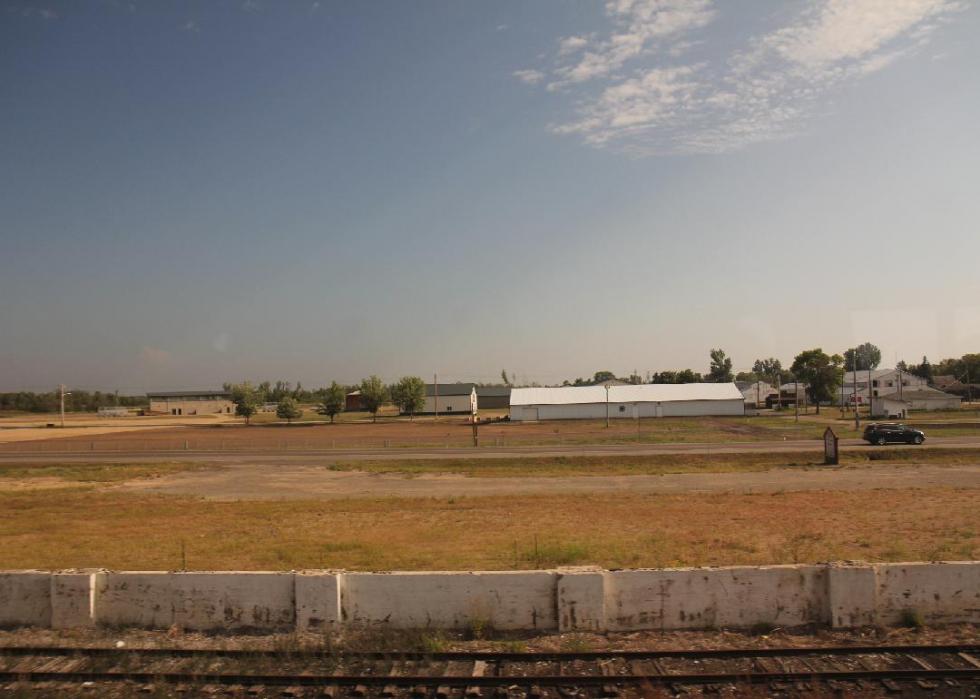 23 / 50
Royalbroil // Wikimedia Commons
Minnesota: Wadena County
- Median county household income in 2013: $36,928
- Median county household income in 2017: $45,018 (Five-year percent change: 21.91%)
- Minnesota median income in 2017: $65,699
- Total county households in 2017: 5,704 (Five-year percent change: -2.16%; State total: 2,153,202)
- County households making $100k or more in 2017: 13.1% (Five-year percent change: 55.95%; State total: 29.7%)
24 / 50
Semmendinger // Wikimedia Commons
Mississippi: Oktibbeha County
- Median county household income in 2013: $30,987
- Median county household income in 2017: $37,348 (Five-year percent change: 20.53%)
- Mississippi median income in 2017: $42,009
- Total county households in 2017: 17,393 (Five-year percent change: -4.31%; State total: 1,103,514)
- County households making $100k or more in 2017: 17.4% (Five-year percent change: 31.82%; State total: 15.1%)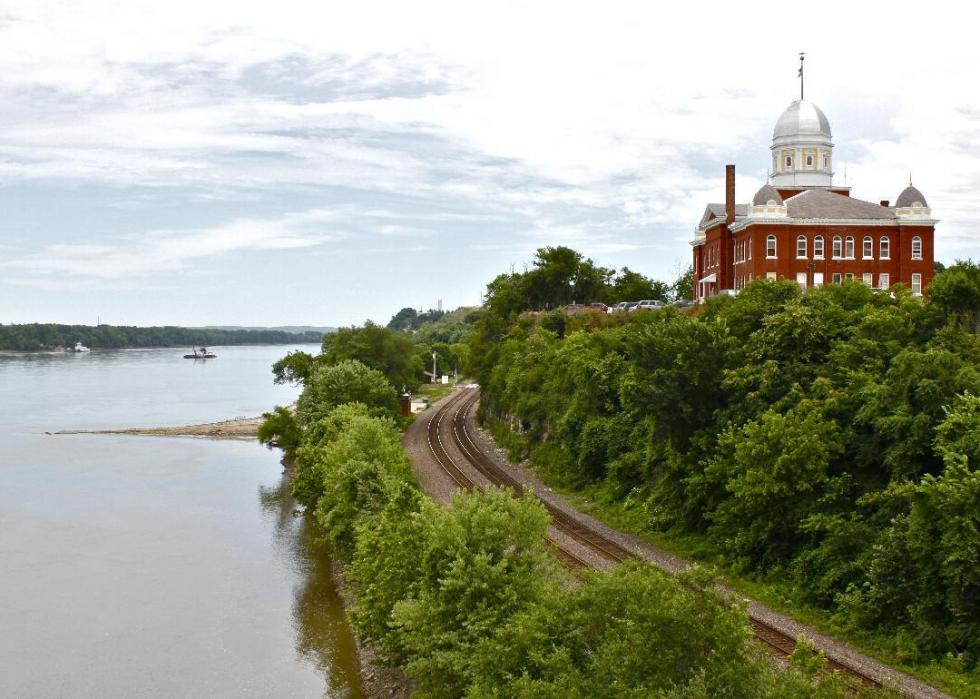 25 / 50
Missouri: Gasconade County
- Median county household income in 2013: $41,392
- Median county household income in 2017: $50,687 (Five-year percent change: 22.46%)
- Missouri median income in 2017: $51,542
- Total county households in 2017: 6,135 (Five-year percent change: -0.54%; State total: 2,386,203)
- County households making $100k or more in 2017: 16% (Five-year percent change: 56.86%; State total: 20.5%)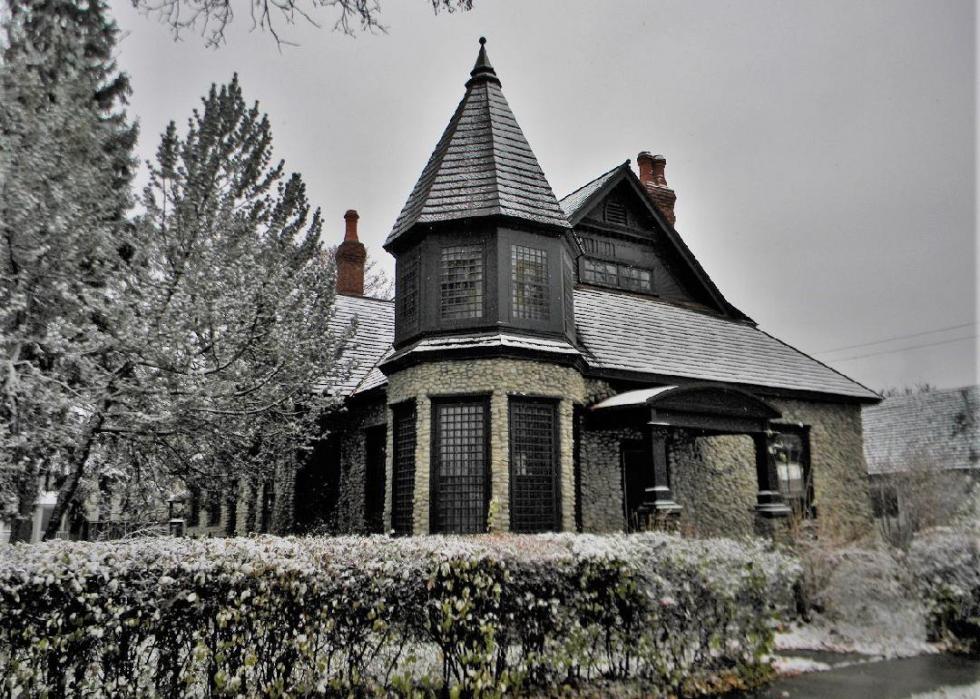 26 / 50
Jon Roanhaus // Wikimedia Commons
Montana: Ravalli County
- Median county household income in 2013: $38,688
- Median county household income in 2017: $44,733 (Five-year percent change: 15.63%)
- Montana median income in 2017: $50,801
- Total county households in 2017: 16,936 (Five-year percent change: 0.52%; State total: 419,975)
- County households making $100k or more in 2017: 15.3% (Five-year percent change: 26.45%; State total: 19.6%)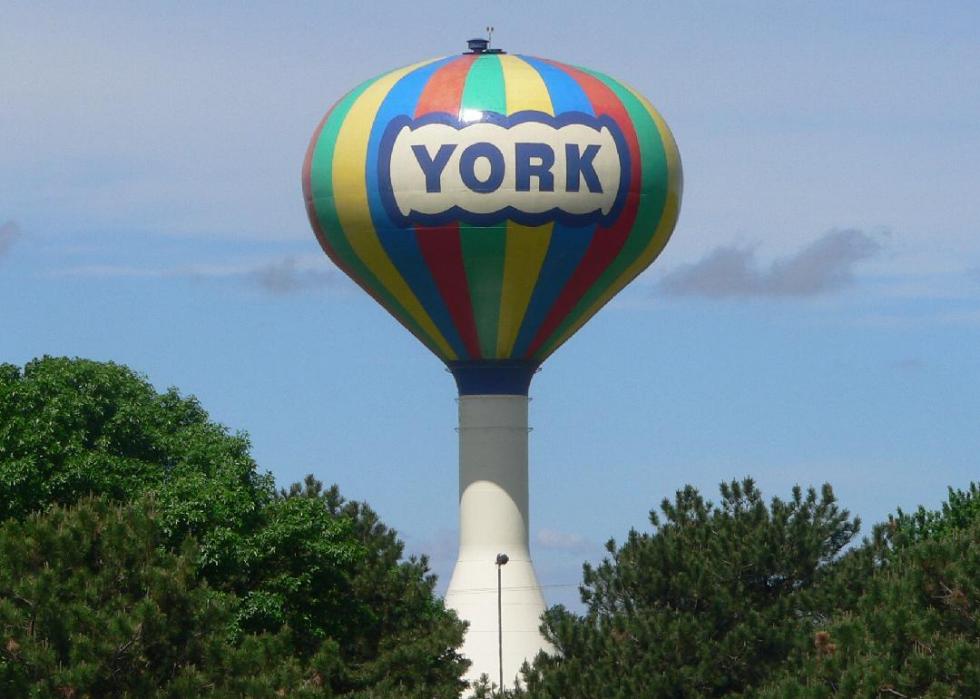 27 / 50
Ammodramus // Wikimedia Commons
Nebraska: York County
- Median county household income in 2013: $49,633
- Median county household income in 2017: $59,966 (Five-year percent change: 20.82%)
- Nebraska median income in 2017: $56,675
- Total county households in 2017: 5,623 (Five-year percent change: 2.22%; State total: 748,405)
- County households making $100k or more in 2017: 19.6% (Five-year percent change: 20.25%; State total: 22.9%)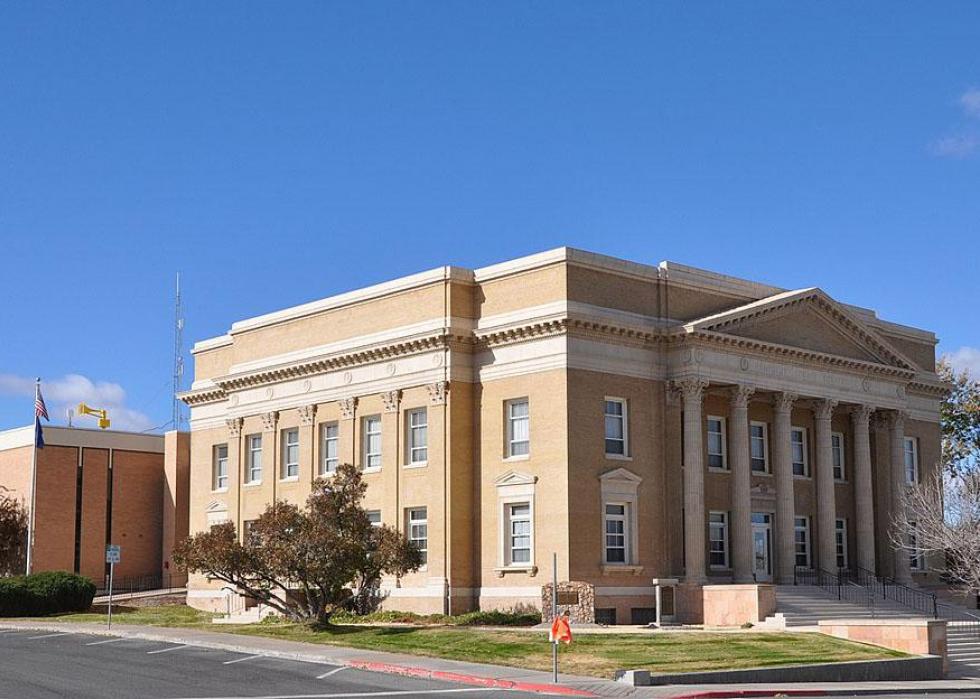 28 / 50
Finetooth // Wikimedia Commons
Nevada: Humboldt County
- Median county household income in 2013: $59,472
- Median county household income in 2017: $69,324 (Five-year percent change: 16.57%)
- Nevada median income in 2017: $55,434
- Total county households in 2017: 6,261 (Five-year percent change: -0.84%; State total: 1,052,249)
- County households making $100k or more in 2017: 29.9% (Five-year percent change: 19.12%; State total: 22.3%)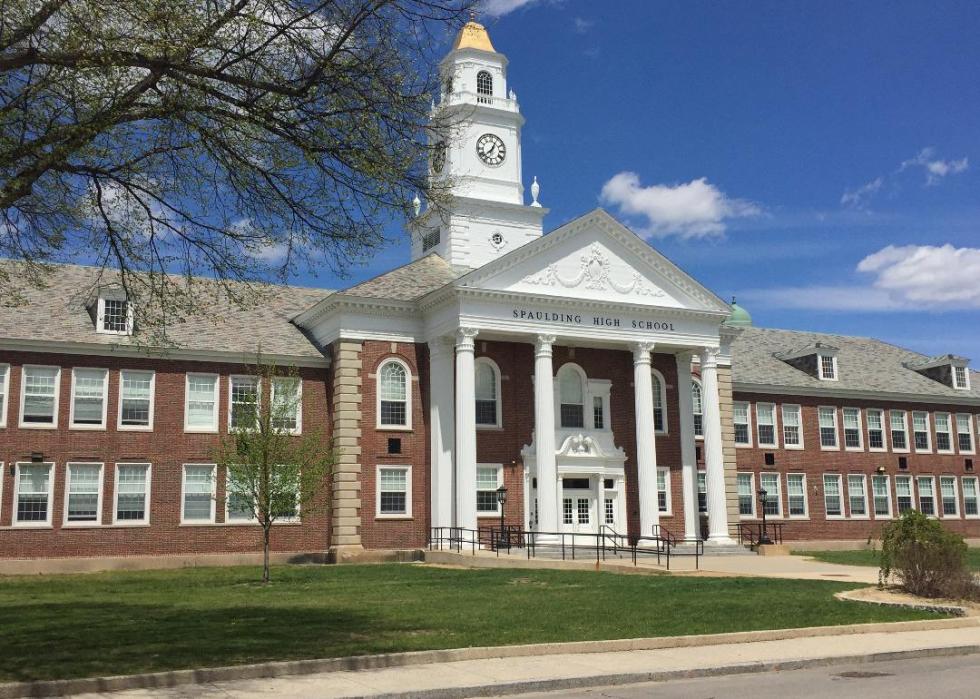 29 / 50
Ken Gallager // Wikimedia Commons
New Hampshire: Strafford County
- Median county household income in 2013: $58,825
- Median county household income in 2017: $67,805 (Five-year percent change: 15.27%)
- New Hampshire median income in 2017: $71,305
- Total county households in 2017: 48,543 (Five-year percent change: 3.35%; State total: 526,710)
- County households making $100k or more in 2017: 29.6% (Five-year percent change: 22.31%; State total: 33.3%)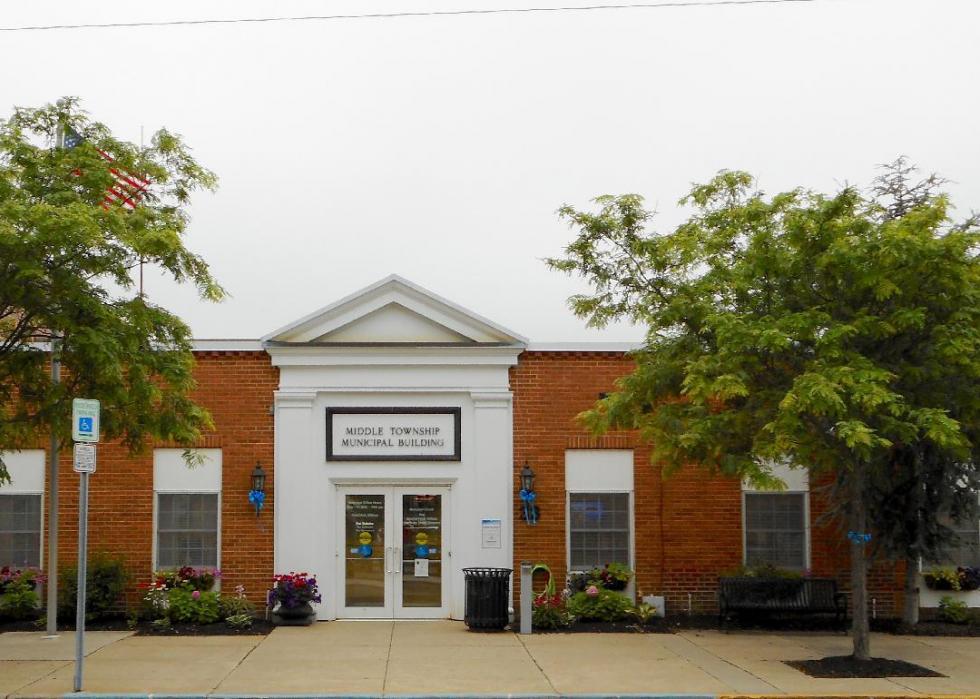 30 / 50
Smallbones // Wikimedia Commons
New Jersey: Cape May County
- Median county household income in 2013: $56,494
- Median county household income in 2017: $62,332 (Five-year percent change: 10.33%)
- New Jersey median income in 2017: $76,475
- Total county households in 2017: 39,861 (Five-year percent change: -5.79%; State total: 3,199,111)
- County households making $100k or more in 2017: 28.5% (Five-year percent change: 14.46%; State total: 38.6%)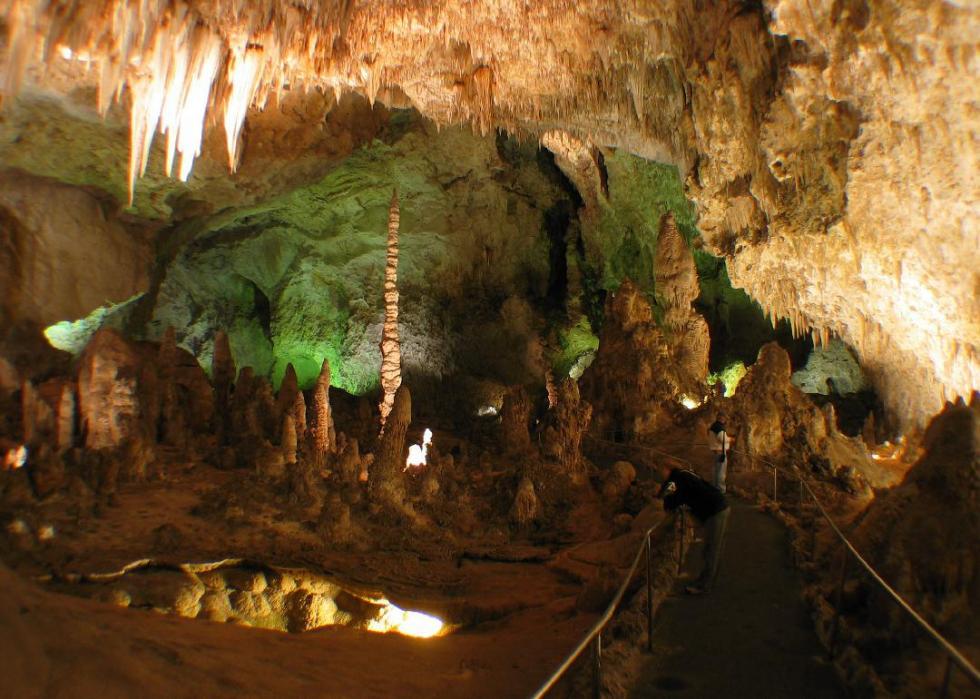 31 / 50
Dschwen // Wikimedia Commons
New Mexico: Eddy County
- Median county household income in 2013: $49,165
- Median county household income in 2017: $60,703 (Five-year percent change: 23.47%)
- New Mexico median income in 2017: $46,718
- Total county households in 2017: 21,273 (Five-year percent change: 7.08%; State total: 770,435)
- County households making $100k or more in 2017: 23.9% (Five-year percent change: 12.21%; State total: 18.8%)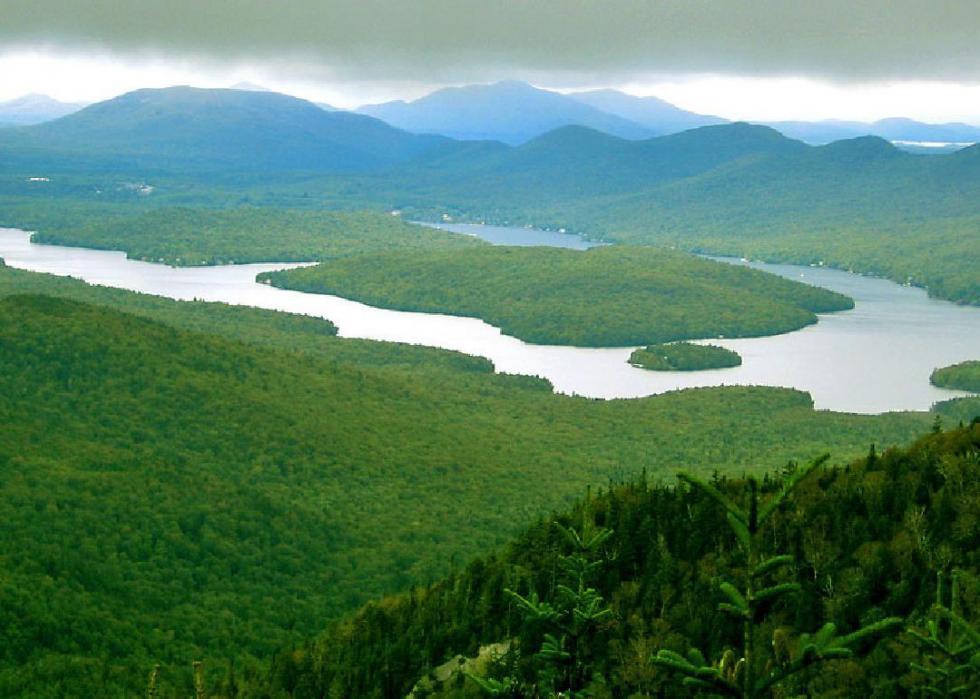 32 / 50
Bala Subs // Wikimedia Commons
New York: Essex County
- Median county household income in 2013: $47,380
- Median county household income in 2017: $55,294 (Five-year percent change: 16.7%)
- New York median income in 2017: $62,765
- Total county households in 2017: 15,257 (Five-year percent change: -4.16%; State total: 7,302,710)
- County households making $100k or more in 2017: 20.1% (Five-year percent change: 24.07%; State total: 31.1%)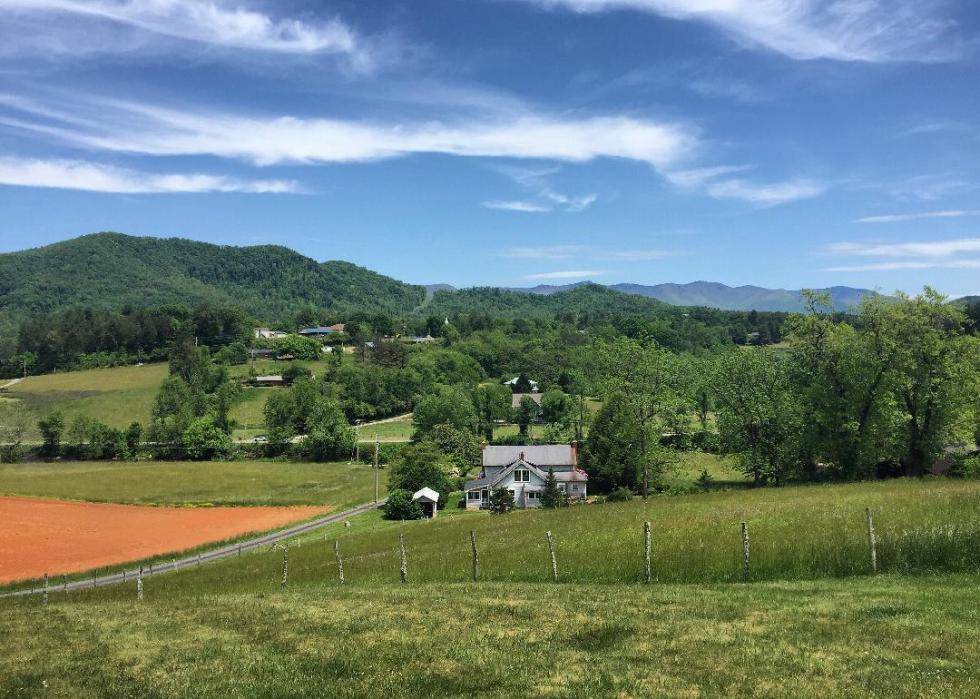 33 / 50
Elizabeth Albert // Wikimedia Commons
North Carolina: Jackson County
- Median county household income in 2013: $36,951
- Median county household income in 2017: $45,078 (Five-year percent change: 21.99%)
- North Carolina median income in 2017: $50,320
- Total county households in 2017: 16,218 (Five-year percent change: 3.9%; State total: 3,874,346)
- County households making $100k or more in 2017: 13.4% (Five-year percent change: 34%; State total: 20.4%)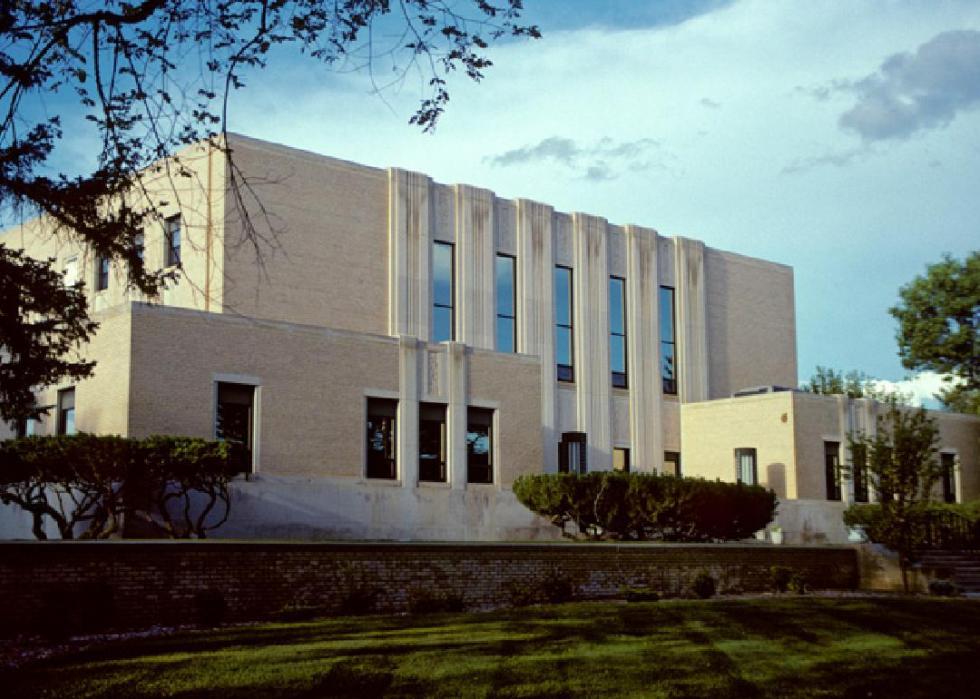 34 / 50
Calvin Beale // Wikimedia Commons
North Dakota: Stark County
- Median county household income in 2013: $62,559
- Median county household income in 2017: $77,328 (Five-year percent change: 23.61%)
- North Dakota median income in 2017: $61,285
- Total county households in 2017: 11,962 (Five-year percent change: 14.59%; State total: 311,525)
- County households making $100k or more in 2017: 36.5% (Five-year percent change: 37.74%; State total: 26.3%)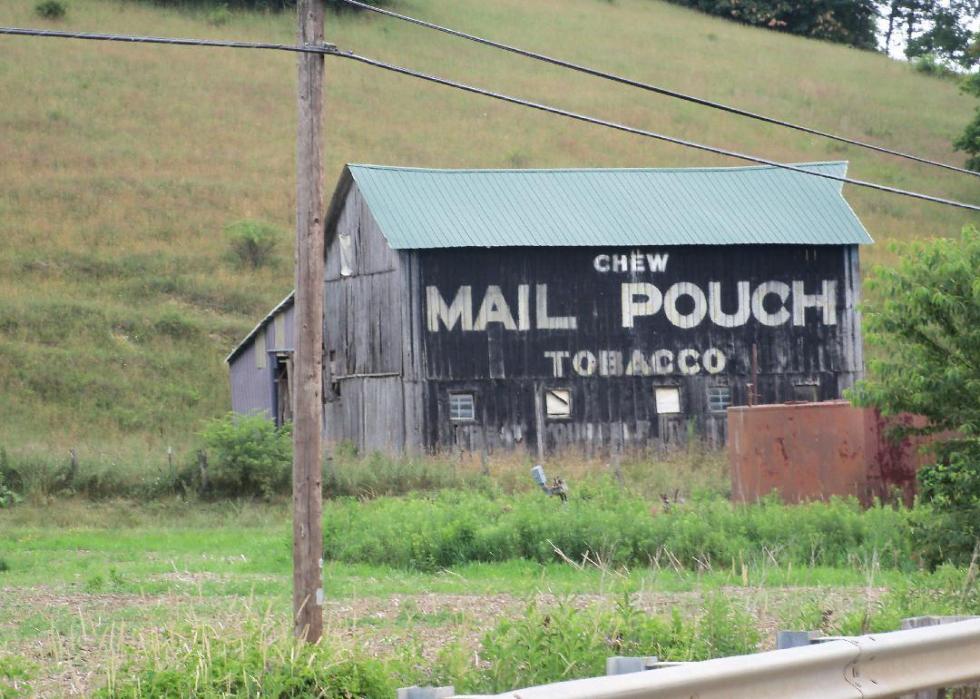 35 / 50
Roseohioresident // Wikimedia Commons
Ohio: Holmes County
- Median county household income in 2013: $45,477
- Median county household income in 2017: $58,728 (Five-year percent change: 29.14%)
- Ohio median income in 2017: $52,407
- Total county households in 2017: 12,520 (Five-year percent change: 0.43%; State total: 4,633,145)
- County households making $100k or more in 2017: 19.8% (Five-year percent change: 66.39%; State total: 21.4%)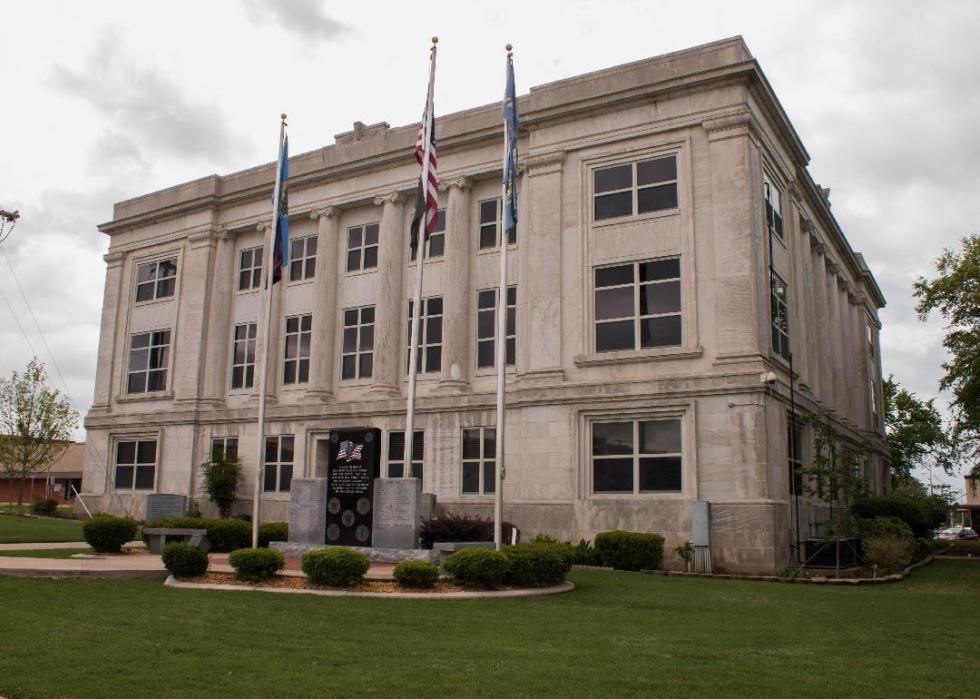 36 / 50
Renelibrary // Wikimedia Commons
Oklahoma: Marshall County
- Median county household income in 2013: $37,319
- Median county household income in 2017: $45,671 (Five-year percent change: 22.38%)
- Oklahoma median income in 2017: $49,767
- Total county households in 2017: 6,241 (Five-year percent change: 4.54%; State total: 1,468,971)
- County households making $100k or more in 2017: 11.3% (Five-year percent change: 5.61%; State total: 19.1%)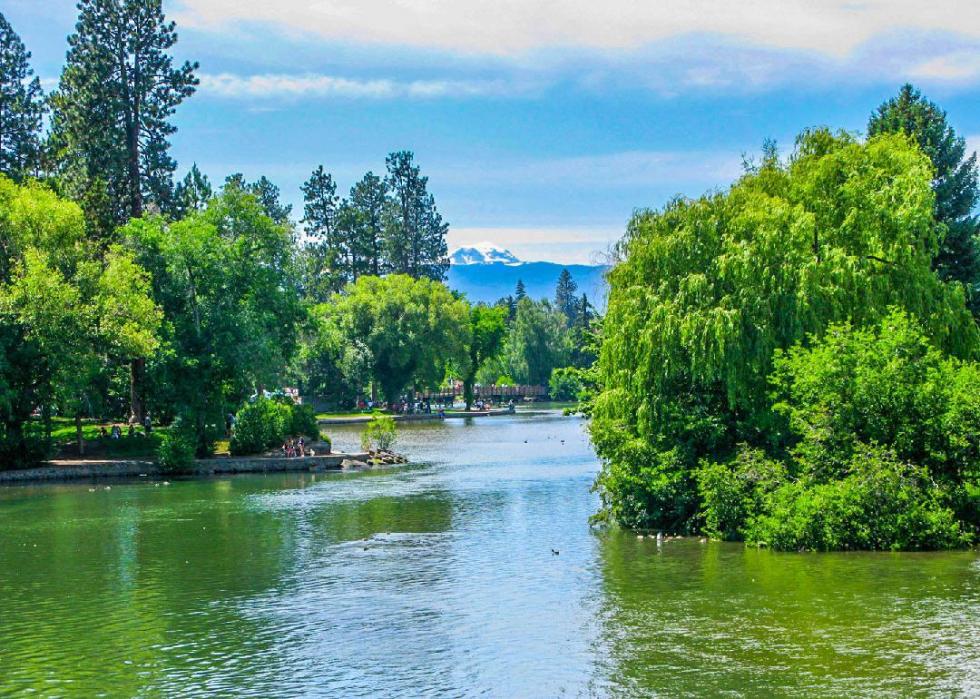 37 / 50
Oregon: Deschutes County
- Median county household income in 2013: $50,209
- Median county household income in 2017: $59,152 (Five-year percent change: 17.81%)
- Oregon median income in 2017: $56,119
- Total county households in 2017: 69,631 (Five-year percent change: 7.84%; State total: 1,571,631)
- County households making $100k or more in 2017: 23.5% (Five-year percent change: 25.67%; State total: 23.8%)
38 / 50
Doug Kerr // Wikimedia Commons
Pennsylvania: Snyder County
- Median county household income in 2013: $46,513
- Median county household income in 2017: $54,182 (Five-year percent change: 16.49%)
- Pennsylvania median income in 2017: $56,951
- Total county households in 2017: 14,576 (Five-year percent change: 1.24%; State total: 5,007,442)
- County households making $100k or more in 2017: 17.6% (Five-year percent change: 29.41%; State total: 24.9%)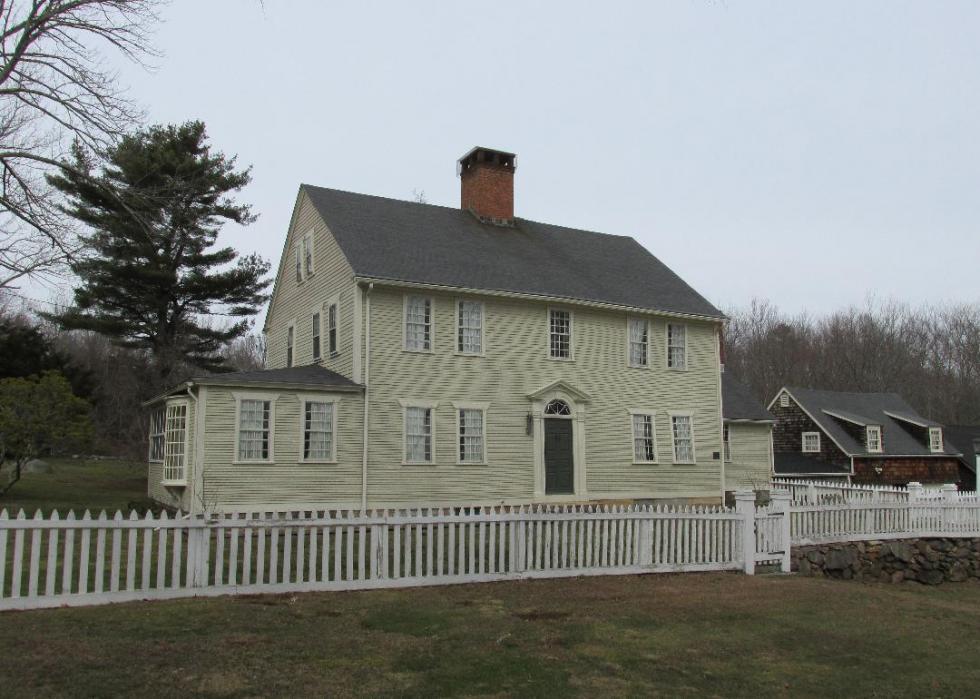 39 / 50
John Phelan // Wikimedia Commons
Rhode Island: Kent County
- Median county household income in 2013: $62,279
- Median county household income in 2017: $69,047 (Five-year percent change: 10.87%)
- Rhode Island median income in 2017: $61,043
- Total county households in 2017: 69,013 (Five-year percent change: 0.19%; State total: 412,028)
- County households making $100k or more in 2017: 31.9% (Five-year percent change: 21.29%; State total: 28.4%)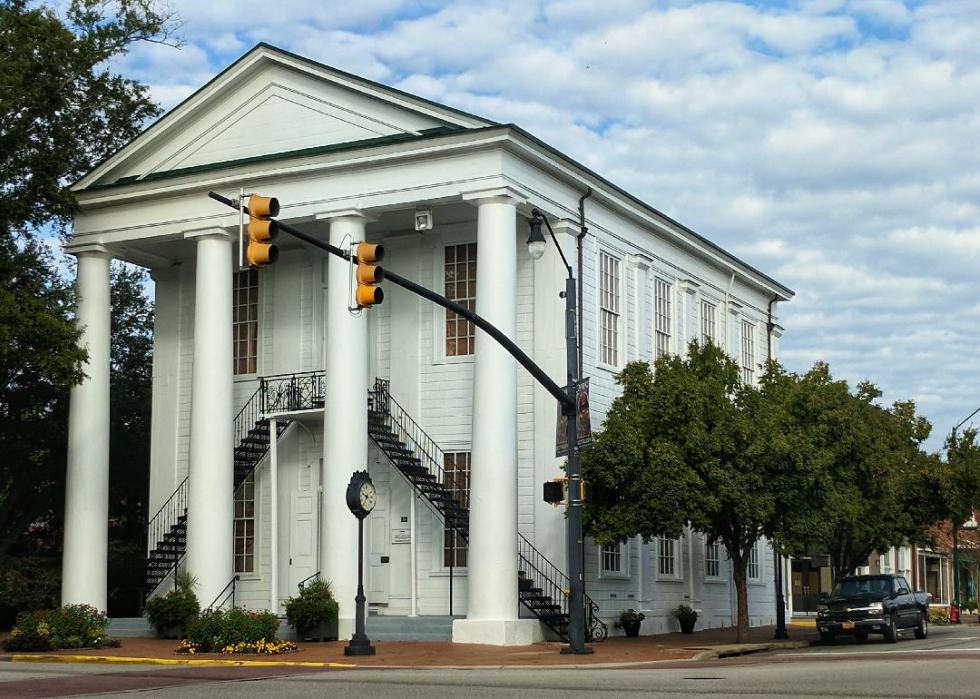 40 / 50
Evanoco // Wikimedia Commons
South Carolina: Chesterfield County
- Median county household income in 2013: $31,252
- Median county household income in 2017: $38,469 (Five-year percent change: 23.09%)
- South Carolina median income in 2017: $48,781
- Total county households in 2017: 18,303 (Five-year percent change: 3.86%; State total: 1,871,307)
- County households making $100k or more in 2017: 8.7% (Five-year percent change: -1.14%; State total: 19%)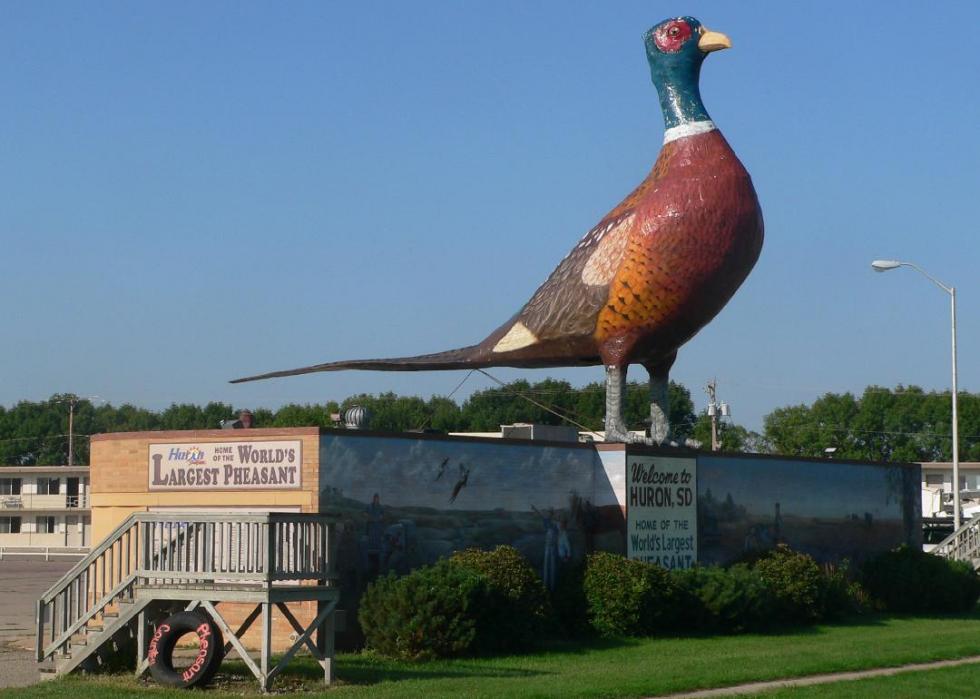 41 / 50
Ammodramus // Wikimedia Commons
South Dakota: Beadle County
- Median county household income in 2013: $42,196
- Median county household income in 2017: $48,995 (Five-year percent change: 16.11%)
- South Dakota median income in 2017: $54,126
- Total county households in 2017: 7,651 (Five-year percent change: 4.19%; State total: 339,458)
- County households making $100k or more in 2017: 16.2% (Five-year percent change: 50%; State total: 20%)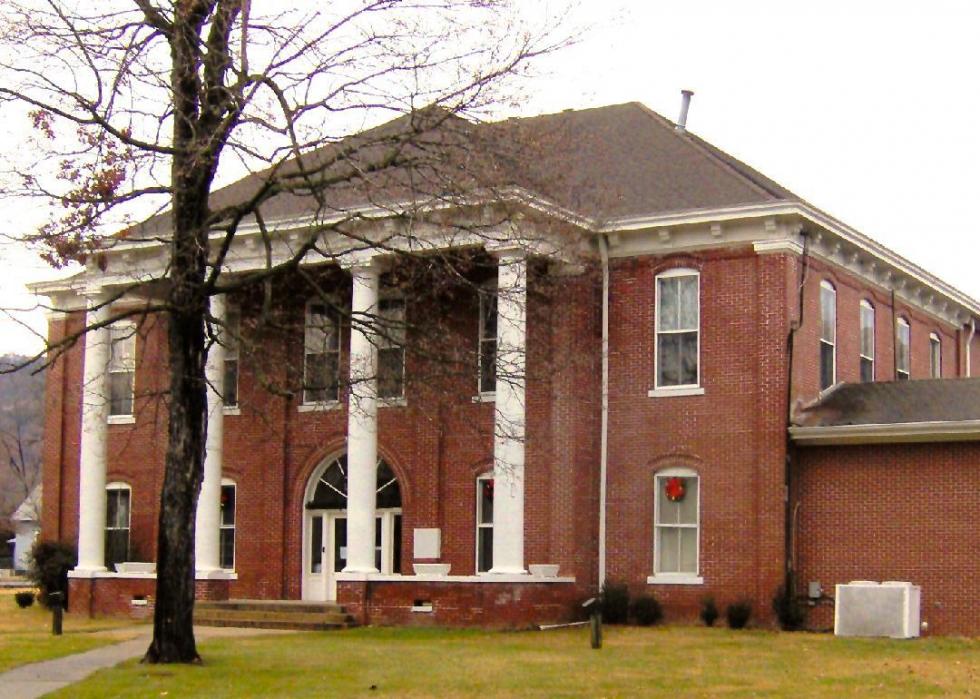 42 / 50
Brian Stansberry // Wikimedia Commons
Tennessee: Sequatchie County
- Median county household income in 2013: $36,434
- Median county household income in 2017: $51,312 (Five-year percent change: 40.84%)
- Tennessee median income in 2017: $48,708
- Total county households in 2017: 5,505 (Five-year percent change: -1.98%; State total: 2,547,194)
- County households making $100k or more in 2017: 13.4% (Five-year percent change: 26.42%; State total: 19%)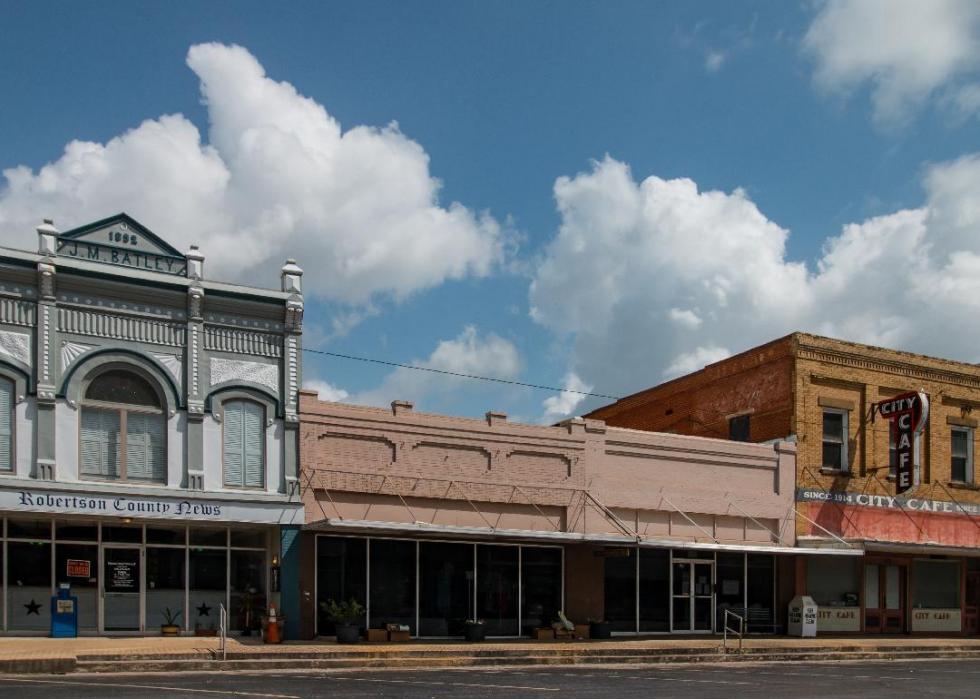 43 / 50
Renelibrary // Wikimedia Commons
Texas: Robertson County
- Median county household income in 2013: $40,601
- Median county household income in 2017: $52,189 (Five-year percent change: 28.54%)
- Texas median income in 2017: $57,051
- Total county households in 2017: 6,298 (Five-year percent change: 7.64%; State total: 9,430,419)
- County households making $100k or more in 2017: 17.9% (Five-year percent change: 25.17%; State total: 26%)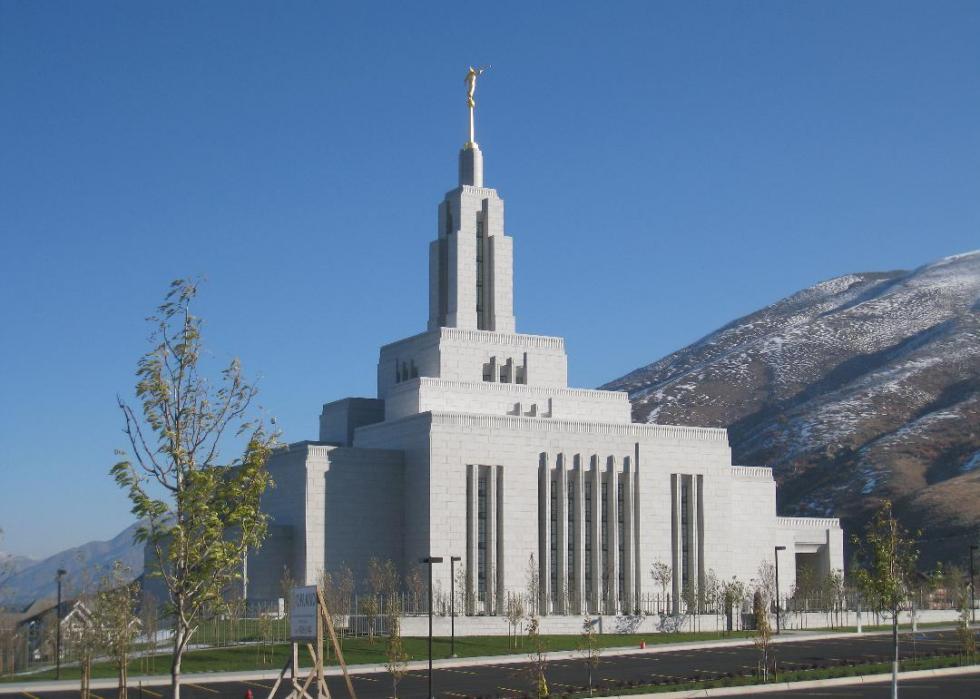 44 / 50
Rick Willoughby // Wikimedia Commons
Utah: Wasatch County
- Median county household income in 2013: $65,050
- Median county household income in 2017: $74,552 (Five-year percent change: 14.61%)
- Utah median income in 2017: $65,325
- Total county households in 2017: 9,040 (Five-year percent change: 18.92%; State total: 938,365)
- County households making $100k or more in 2017: 33.5% (Five-year percent change: 27.86%; State total: 27.4%)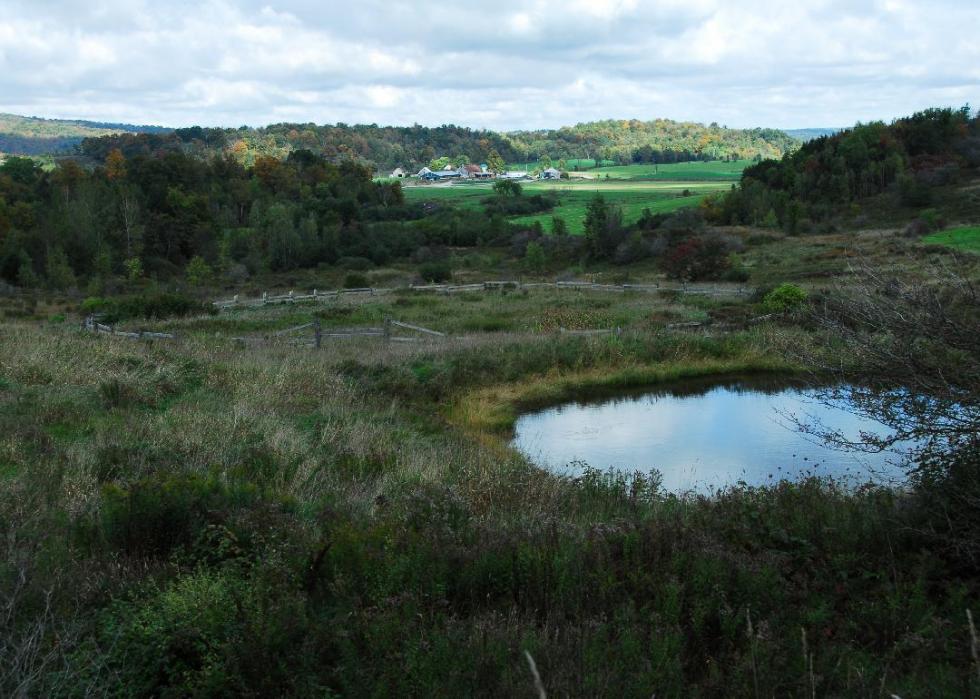 45 / 50
Gerald Hann // Wikimedia Commons
Vermont: Franklin County
- Median county household income in 2013: $56,240
- Median county household income in 2017: $62,214 (Five-year percent change: 10.62%)
- Vermont median income in 2017: $57,808
- Total county households in 2017: 18,649 (Five-year percent change: 0.18%; State total: 258,535)
- County households making $100k or more in 2017: 25.1% (Five-year percent change: 24.26%; State total: 23.6%)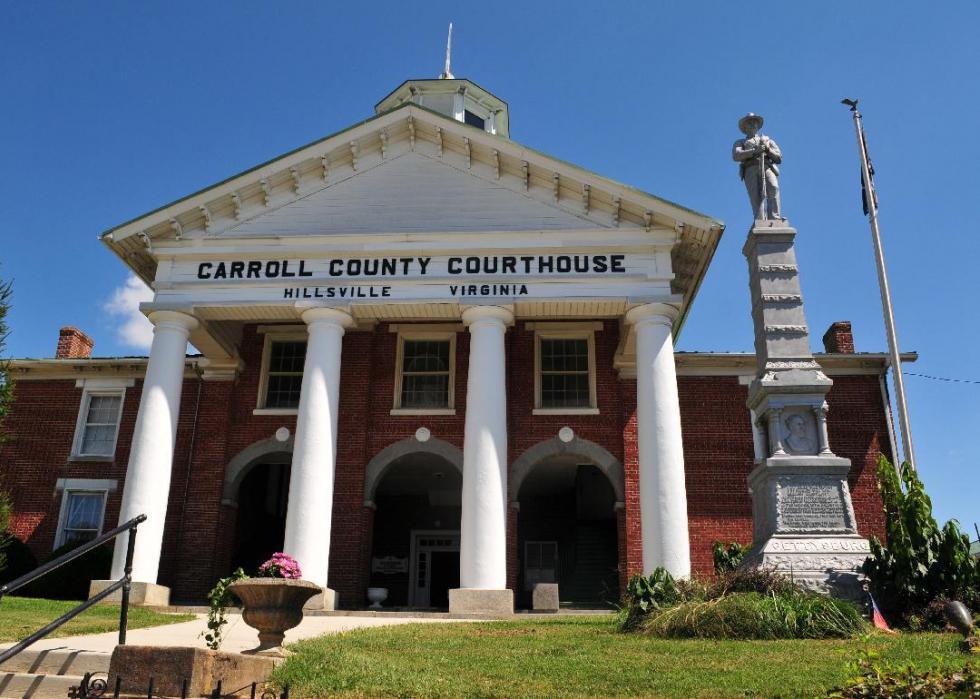 46 / 50
Ceh2624 // Wikimedia Commons
Virginia: Carroll County
- Median county household income in 2013: $32,853
- Median county household income in 2017: $41,145 (Five-year percent change: 25.24%)
- Virginia median income in 2017: $68,766
- Total county households in 2017: 12,517 (Five-year percent change: -0.44%; State total: 3,105,636)
- County households making $100k or more in 2017: 10.5% (Five-year percent change: 34.62%; State total: 33.4%)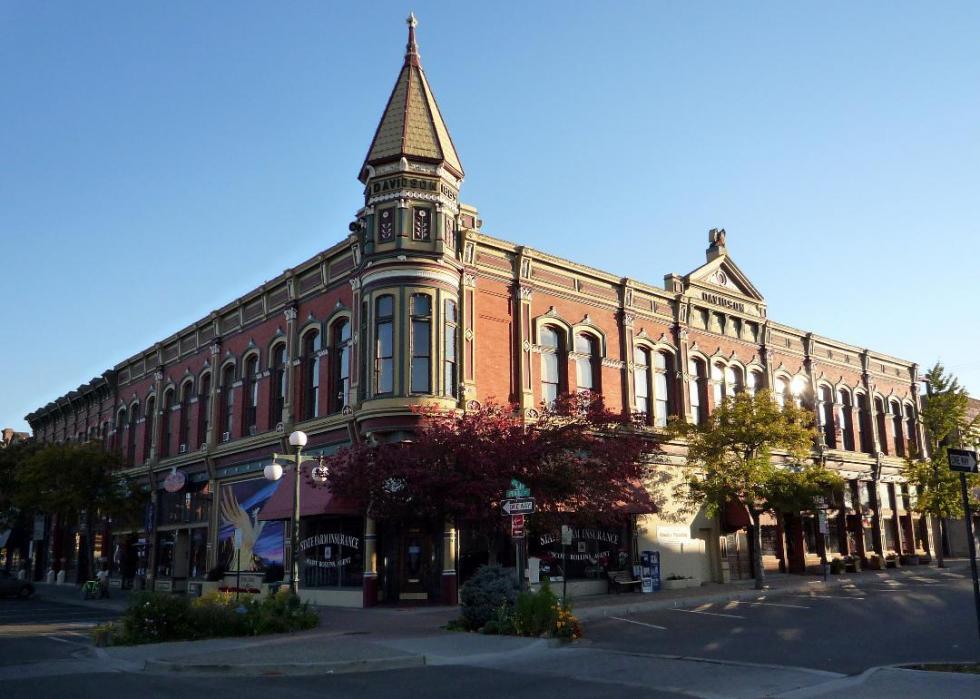 47 / 50
Bobak Ha'Eri // Wikimedia Commons
Washington: Kittitas County
- Median county household income in 2013: $42,982
- Median county household income in 2017: $53,163 (Five-year percent change: 23.69%)
- Washington median income in 2017: $66,174
- Total county households in 2017: 17,648 (Five-year percent change: 6.71%; State total: 2,755,697)
- County households making $100k or more in 2017: 18.8% (Five-year percent change: 22.08%; State total: 30.8%)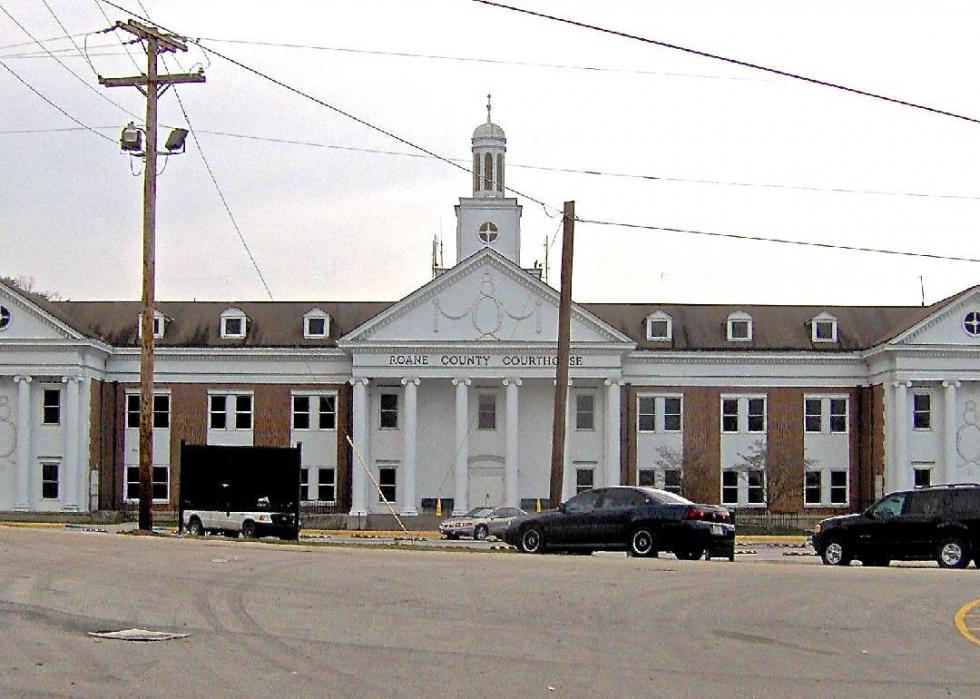 48 / 50
Brian Stansberry // Wikimedia Commons
West Virginia: Roane County
- Median county household income in 2013: $28,513
- Median county household income in 2017: $37,931 (Five-year percent change: 33.03%)
- West Virginia median income in 2017: $44,061
- Total county households in 2017: 5,815 (Five-year percent change: -2.68%; State total: 737,671)
- County households making $100k or more in 2017: 12.3% (Five-year percent change: 73.24%; State total: 15.8%)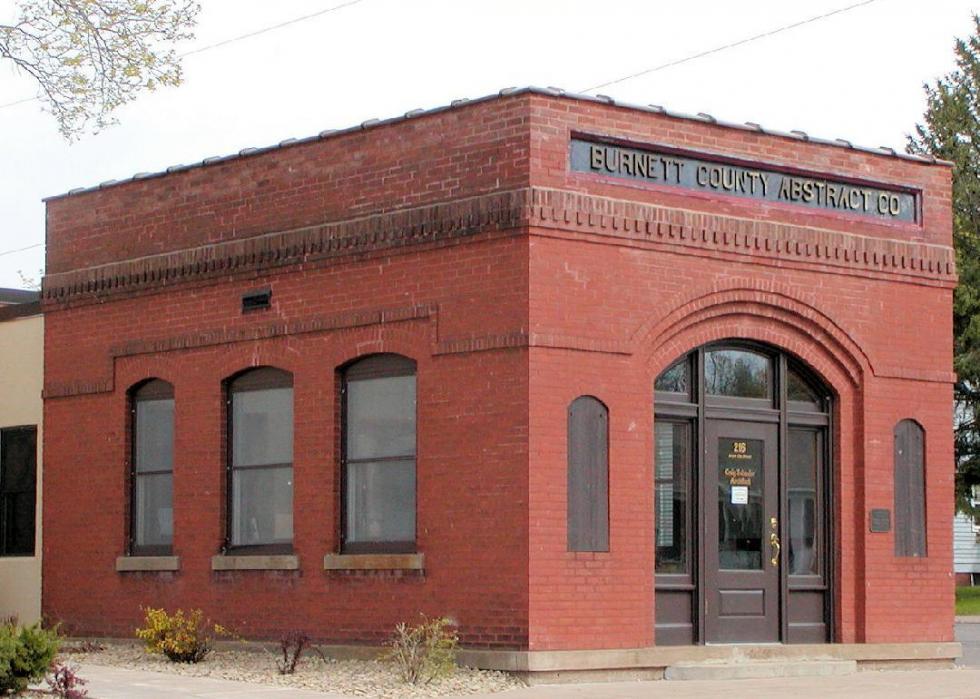 49 / 50
Appraiser // Wikimedia Commons
Wisconsin: Burnett County
- Median county household income in 2013: $39,564
- Median county household income in 2017: $45,891 (Five-year percent change: 15.99%)
- Wisconsin median income in 2017: $56,759
- Total county households in 2017: 7,284 (Five-year percent change: -0.95%; State total: 2,328,754)
- County households making $100k or more in 2017: 11.8% (Five-year percent change: 35.63%; State total: 22.9%)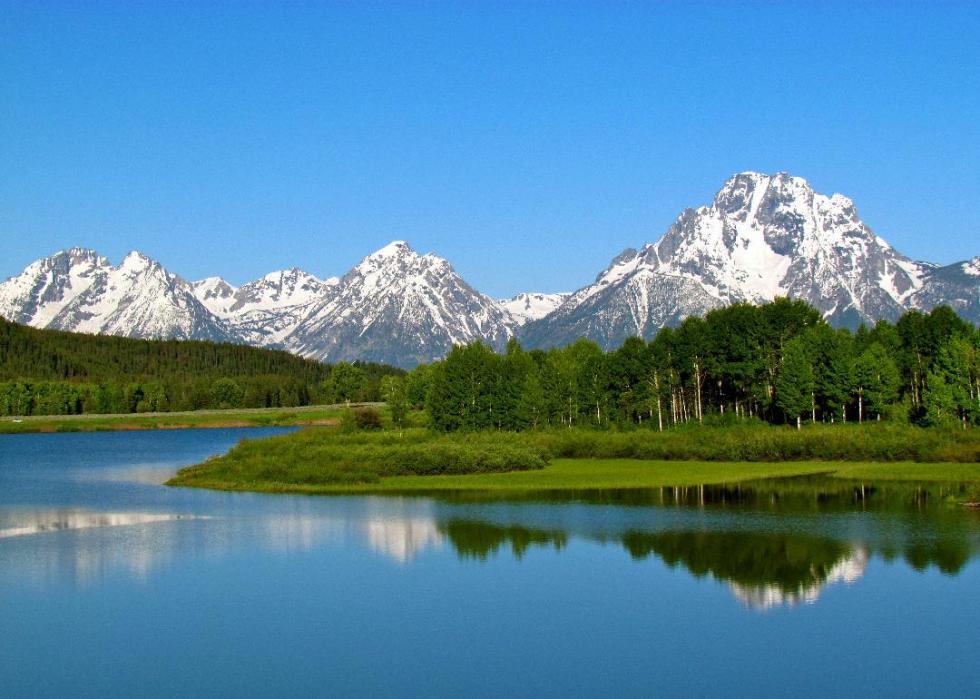 50 / 50
Wyoming: Teton County
- Median county household income in 2013: $68,078
- Median county household income in 2017: $80,049 (Five-year percent change: 17.58%)
- Wyoming median income in 2017: $60,938
- Total county households in 2017: 8,795 (Five-year percent change: 15.98%; State total: 230,237)
- County households making $100k or more in 2017: 41.2% (Five-year percent change: 29.56%; State total: 25.7%)