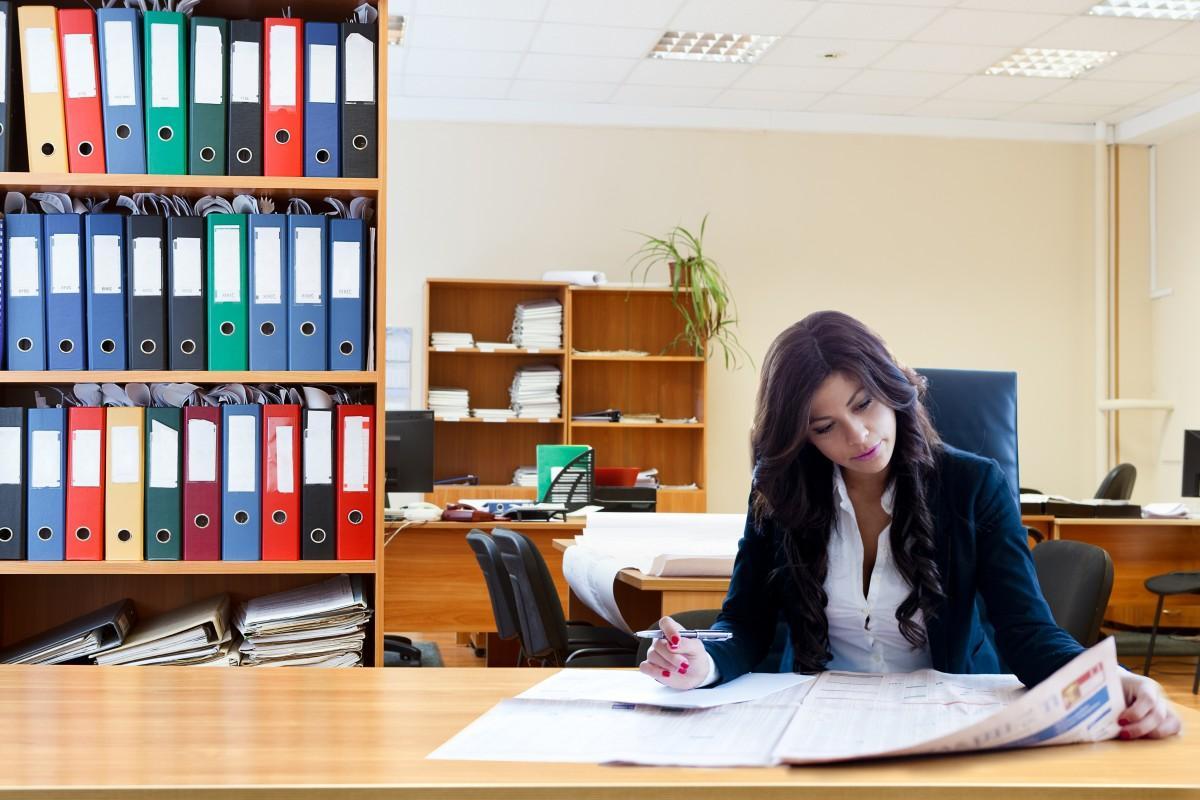 Countries with the worst gender gaps
Countries with the worst gender gaps
While society has become more progressive over time, many people around the world, including the United States, still experience heavy degrees of discrimination in various facets of life. Perhaps one of the best-documented examples of people being unfairly treated according to a quantifiable metric is in the workplace, where women around the world make markedly less than their male counterparts. Skeptics of the phenomenon have been proven wrong by passionate scholars time and time again. While the pay gap is a topic of conversation that has seen high levels of media coverage in recent years, it is important to recognize that women do not only suffer from setbacks in their professional lives, but in key sociopolitical institutions.
In examining the nations where female citizens experience the worst degree of inequality, Stacker referenced the World Economic Forum's 2017 Global Gender Gap Report in compiling a list of the countries with the most substantial gender gaps. Countries listed include those where women experience the greatest cumulative disadvantage with regard to economic, educational, health, and political factors. Read on to see which countries have the most work to do in ensuring women receive equal footing in society.
ALSO: Read about the top female CEOs in America.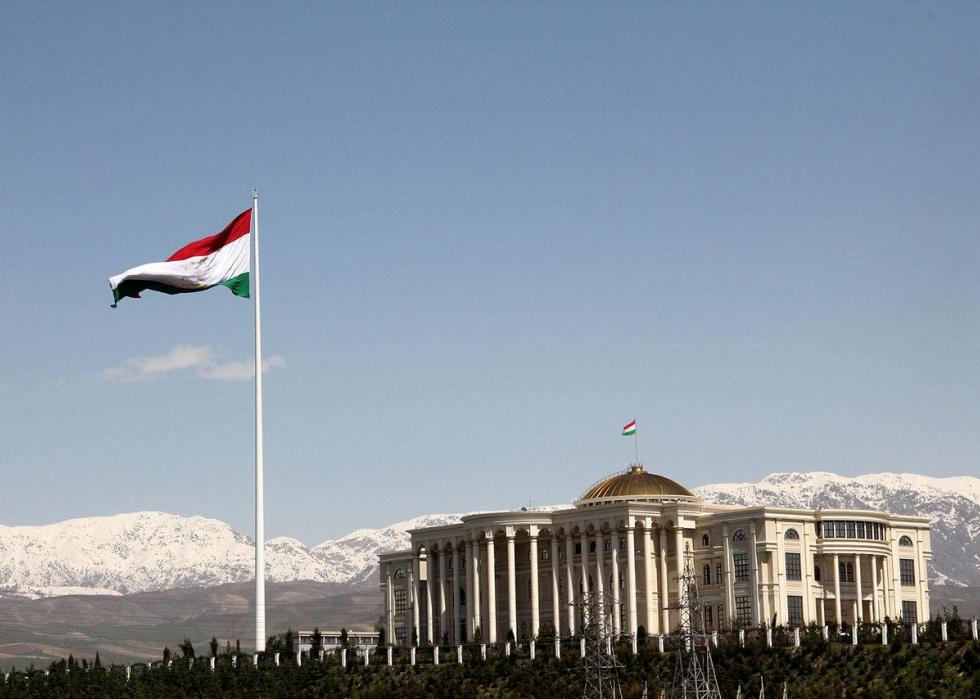 1 / 50
Presidential Palace, Dushanbe, Tajikistan—Rjruiziii // Wikicommons
#50. Tajikistan
Global index score: 0.678
Economic participation and opportunity score: 0.708 (#52 in the world)
Educational attainment score: 0.941 (#115 in the world)
Health and survival score: 0.976 (#67 in the world)
Political empowerment score: 0.088 (#117 in the world)
2 / 50
#49. Paraguay
Global index score: 0.678
Economic participation and opportunity score: 0.652 (#90 in the world)
Educational attainment score: 0.994 (#61 in the world)
Health and survival score: 0.971 (#97 in the world)
Political empowerment score: 0.094 (#113 in the world)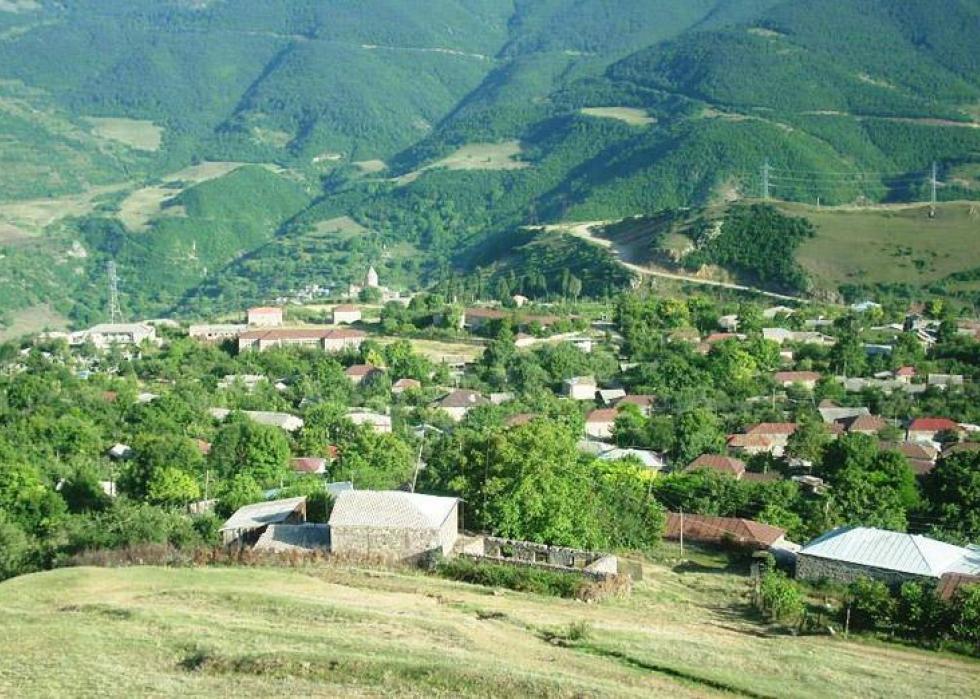 3 / 50
Spetsnaz1991 // Wikicommons
#48. Armenia
Global index score: 0.677
Economic participation and opportunity score: 0.671 (#71 in the world)
Educational attainment score: 0.999 (#42 in the world)
Health and survival score: 0.939 (#143 in the world)
Political empowerment score: 0.099 (#111 in the world)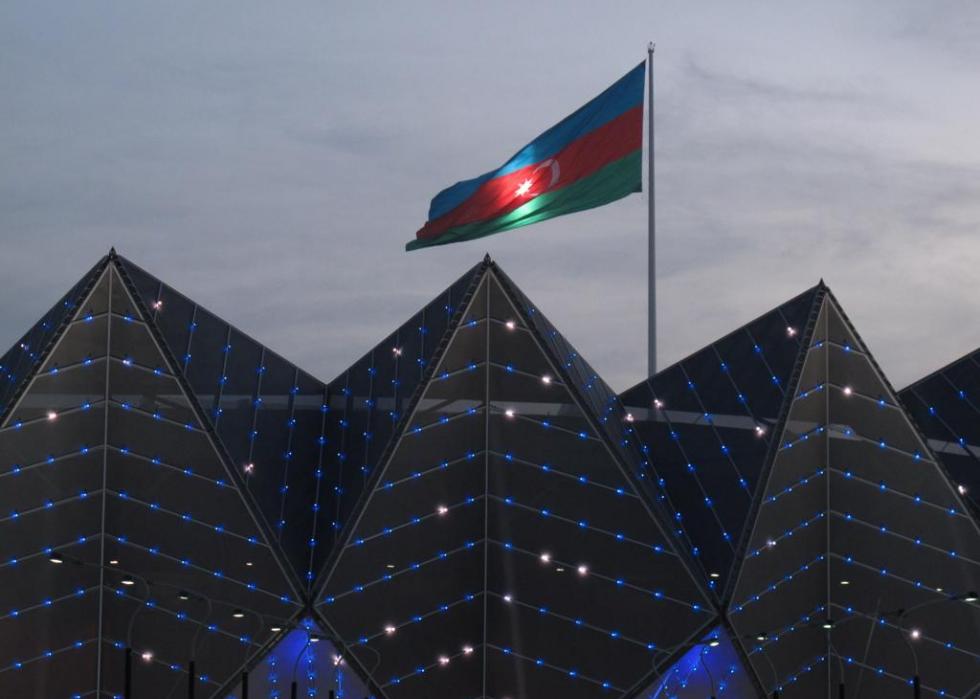 4 / 50
Crystal Hall, Baku, Azerbaijan—glichfield // Flickr
#47. Azerbaijan
Global index score: 0.676
Economic participation and opportunity score: 0.717 (#45 in the world)
Educational attainment score: 0.984 (#91 in the world)
Health and survival score: 0.941 (#142 in the world)
Political empowerment score: 0.063 (#131 in the world)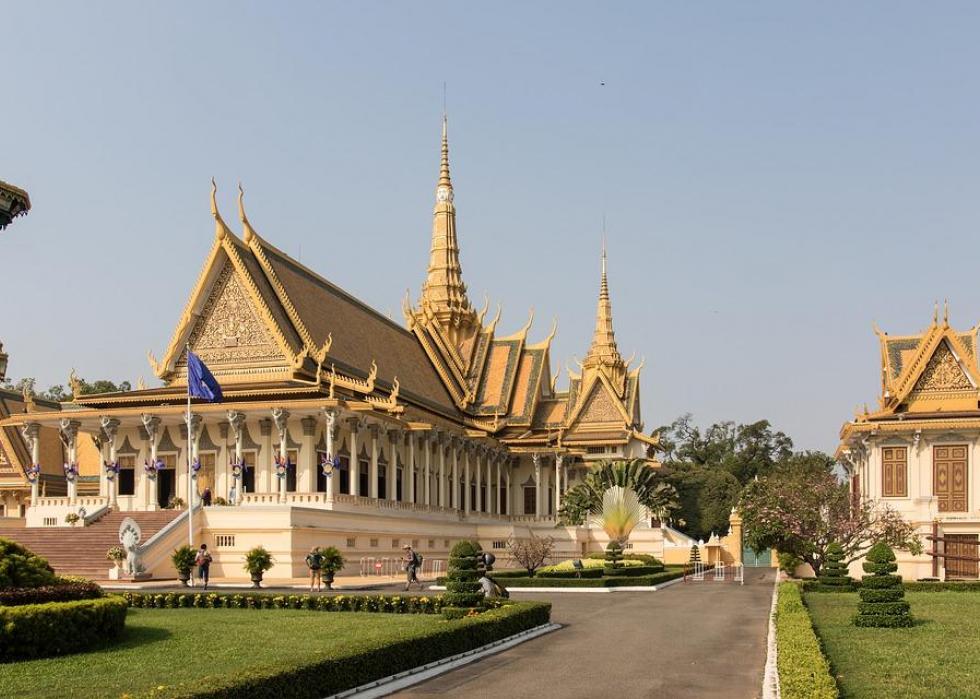 5 / 50
Royal Palace, Phnom Penh, Cambodia—Pixabay
#46. Cambodia
Global index score: 0.676
Economic participation and opportunity score: 0.698 (#56 in the world)
Educational attainment score: 0.921 (#121 in the world)
Health and survival score: 0.980 (#1 in the world)
Political empowerment score: 0.104 (#106 in the world)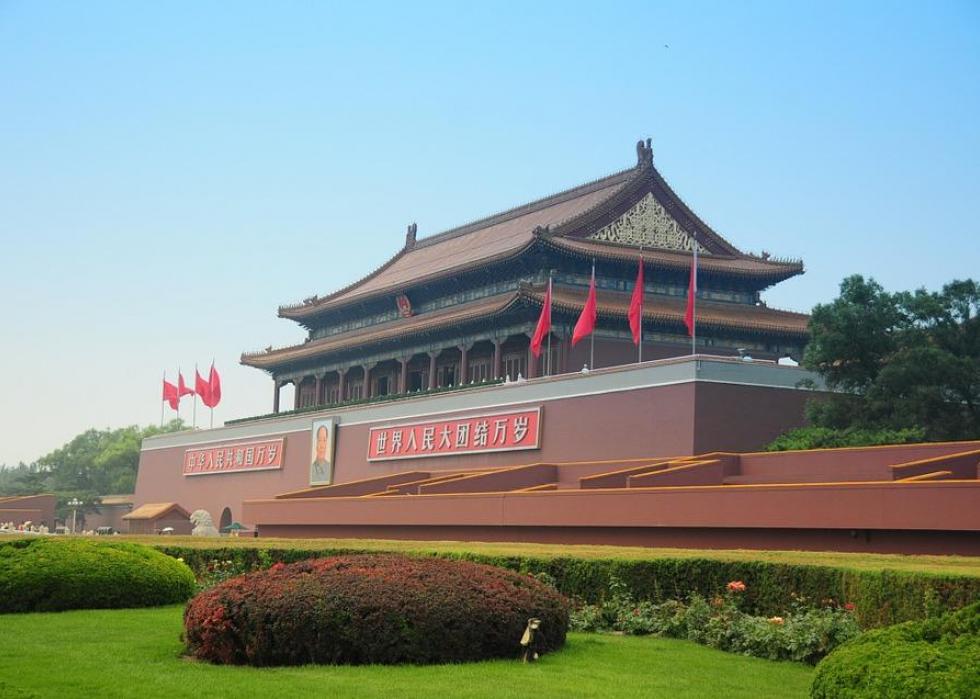 6 / 50
Tianamen Square, Beijing, China—Max Pixel
#45. China
Global index score: 0.674
Economic participation and opportunity score: 0.654 (#86 in the world)
Educational attainment score: 0.963 (#102 in the world)
Health and survival score: 0.918 (#144 in the world)
Political empowerment score: 0.160 (#77 in the world)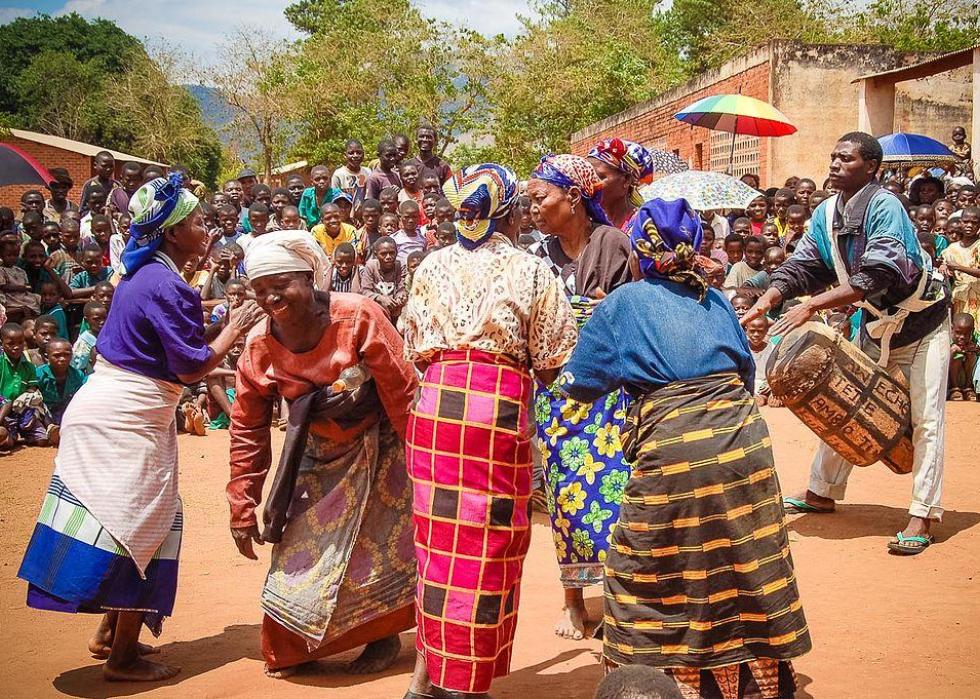 7 / 50
Tim Cowley // Wikicommons
#44. Malawi
Global index score: 0.672
Economic participation and opportunity score: 0.654 (#85 in the world)
Educational attainment score: 0.908 (#126 in the world)
Health and survival score: 0.974 (#77 in the world)
Political empowerment score: 0.152 (#81 in the world)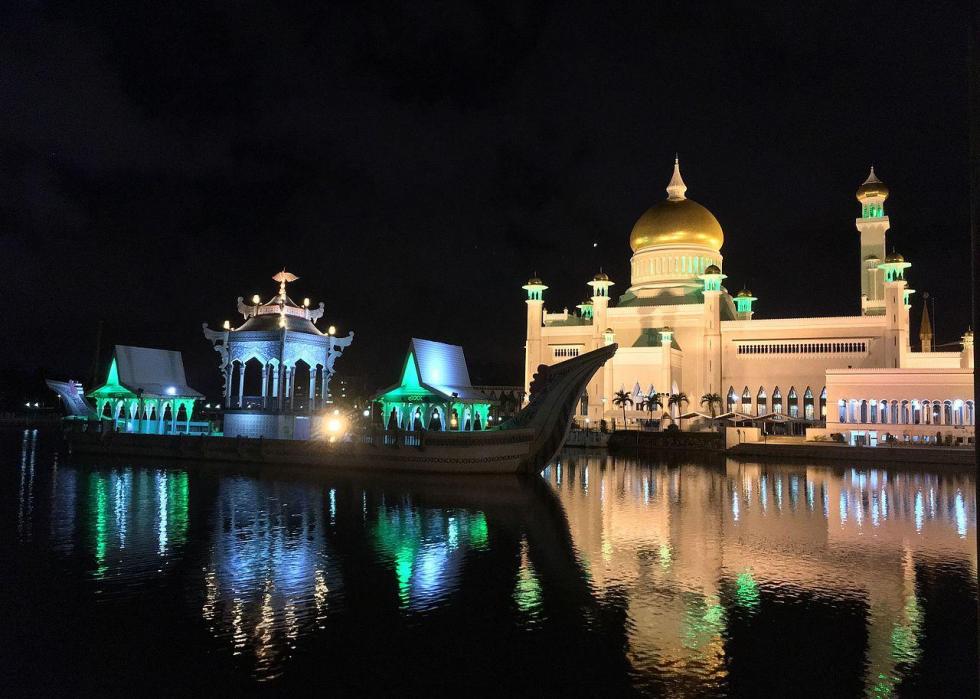 8 / 50
Sultan Omar Ali Saifuddin Mosque, Brunei Darussalam—Muhammad NurHanif bin Haji Med Ali // Wikicommons
#43. Brunei Darussalam
Global index score: 0.671
Economic participation and opportunity score: 0.692 (#61 in the world)
Educational attainment score: 0.990 (#78 in the world)
Health and survival score: 0.969 (#111 in the world)
Political empowerment score: 0.031 (#140 in the world)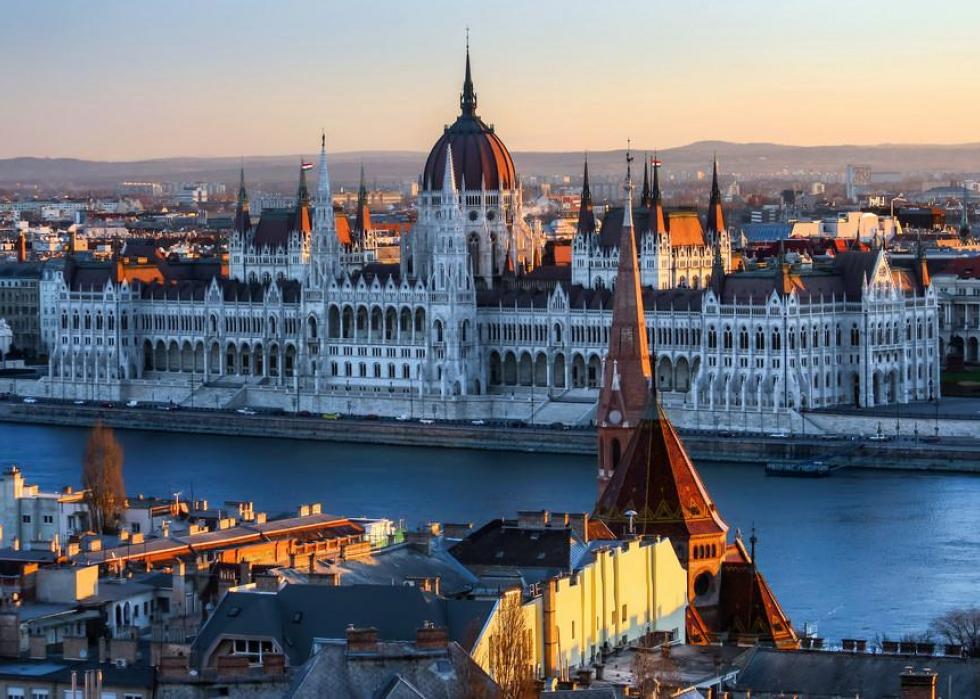 9 / 50
Hungarian Parliament, Budapest, Hungary—Jorge Franganillo // Flickr
#42. Hungary
Global index score: 0.670
Economic participation and opportunity score: 0.675 (#68 in the world)
Educational attainment score: 0.992 (#68 in the world)
Health and survival score: 0.979 (#36 in the world)
Political empowerment score: 0.035 (#138 in the world)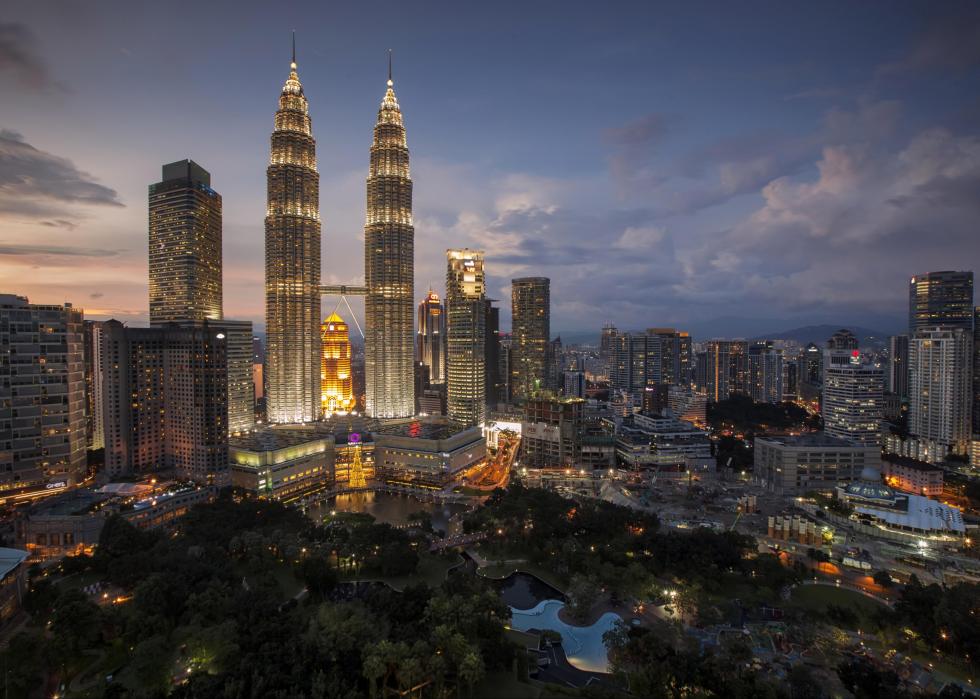 10 / 50
#41. Malaysia
Global index score: 0.670
Economic participation and opportunity score: 0.654 (#87 in the world)
Educational attainment score: 0.991 (#77 in the world)
Health and survival score: 0.977 (#53 in the world)
Political empowerment score: 0.058 (#133 in the world)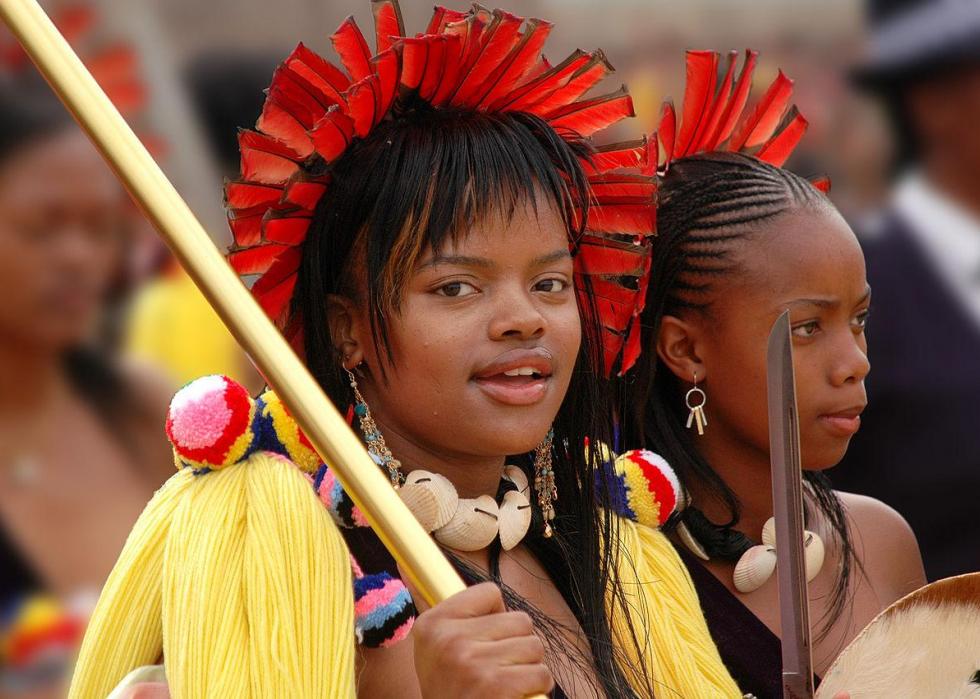 11 / 50
Princess Sikhanyiso Dlamini of Swaziland in 2006—Public Domain
#40. Swaziland
Global index score: 0.670
Economic participation and opportunity score: 0.595 (#112 in the world)
Educational attainment score: 0.995 (#59 in the world)
Health and survival score: 0.980 (#1 in the world)
Political empowerment score: 0.109 (#102 in the world)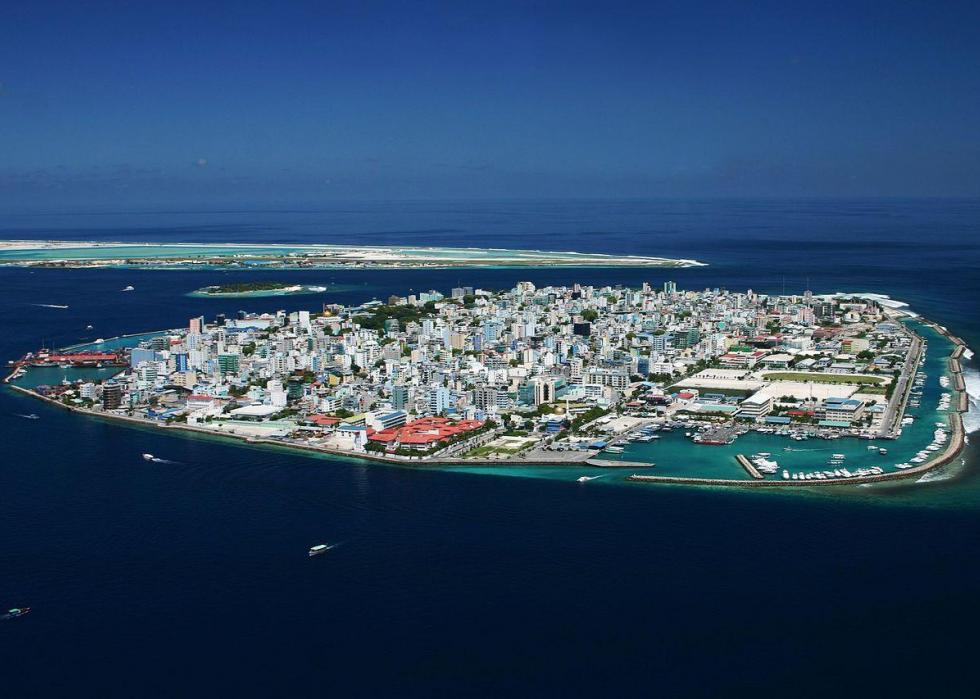 12 / 50
Malé, Maldives—Shahee Ilyas // Wikicommons
#39. Maldives
Global index score: 0.669
Economic participation and opportunity score: 0.641 (#94 in the world)
Educational attainment score: 1.000 (#1 in the world)
Health and survival score: 0.963 (#133 in the world)
Political empowerment score: 0.072 (#128 in the world)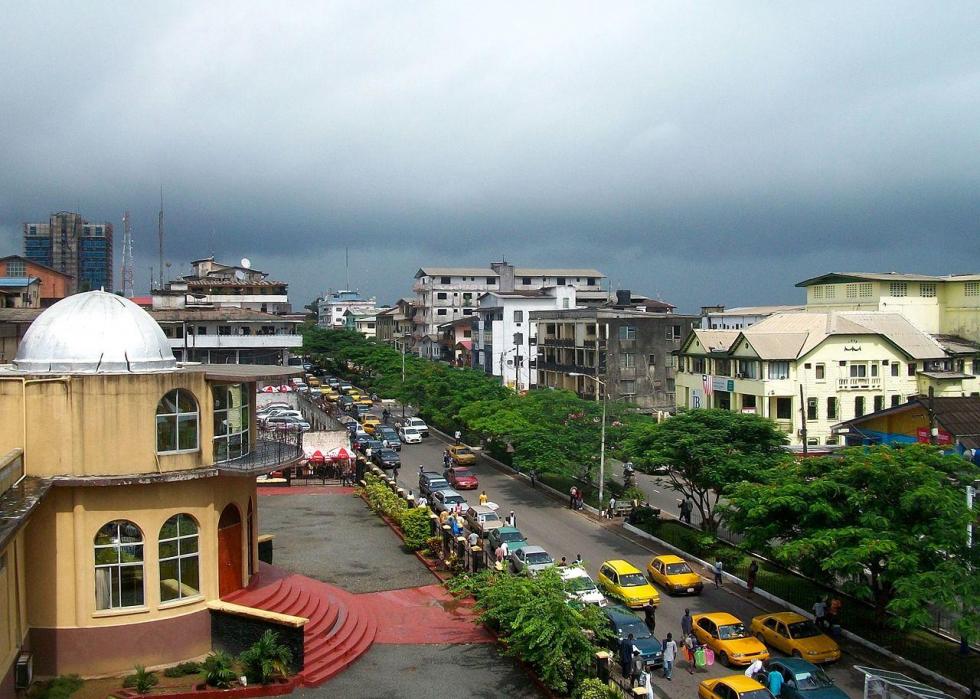 13 / 50
#38. Liberia
Global index score: 0.669
Economic participation and opportunity score: 0.695 (#58 in the world)
Educational attainment score: 0.772 (#138 in the world)
Health and survival score: 0.973 (#85 in the world)
Political empowerment score: 0.236 (#45 in the world)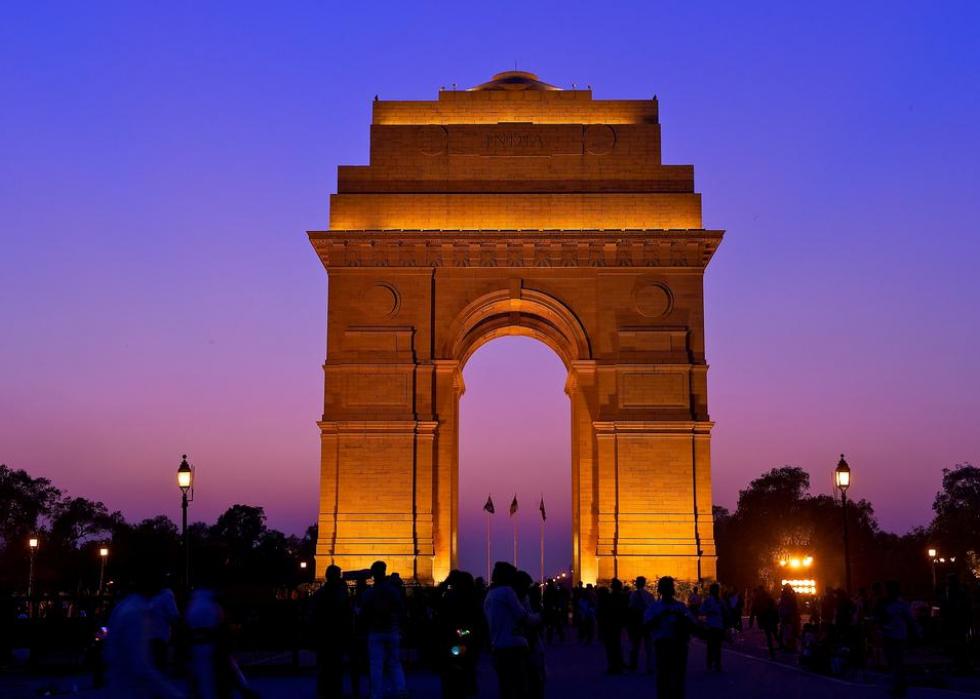 14 / 50
The India Gate, New Delhi, India—Larry Johnson // Flickr
#37. India
Global index score: 0.669
Economic participation and opportunity score: 0.376 (#139 in the world)
Educational attainment score: 0.952 (#112 in the world)
Health and survival score: 0.942 (#141 in the world)
Political empowerment score: 0.407 (#15 in the world)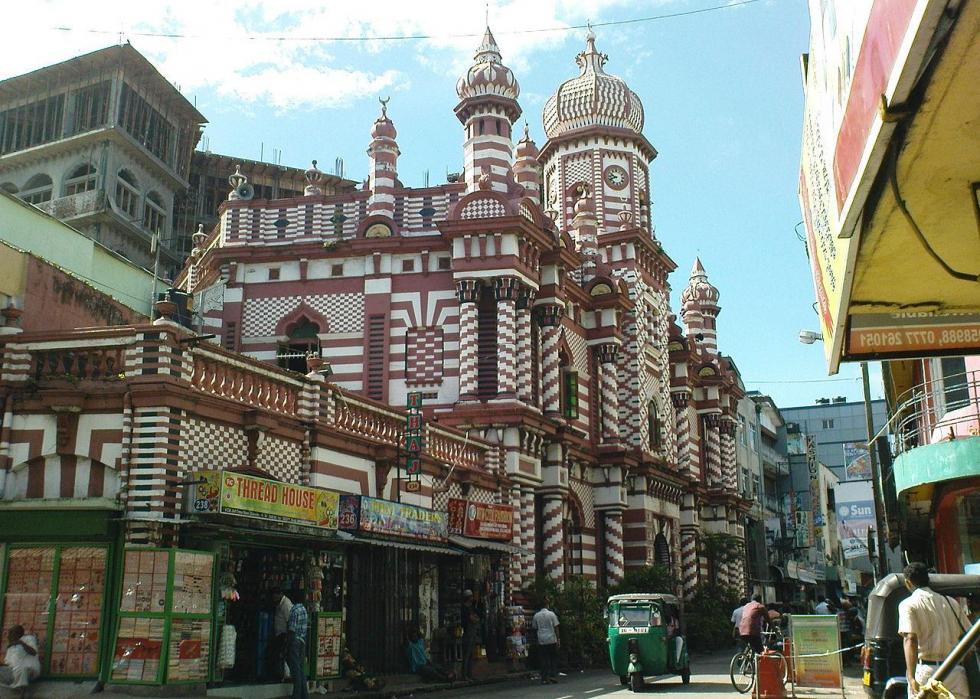 15 / 50
Aksam Zarook // Wikicommons
#36. Sri Lanka
Global index score: 0.669
Economic participation and opportunity score: 0.521 (#123 in the world)
Educational attainment score: 0.986 (#86 in the world)
Health and survival score: 0.980 (#1 in the world)
Political empowerment score: 0.188 (#65 in the world)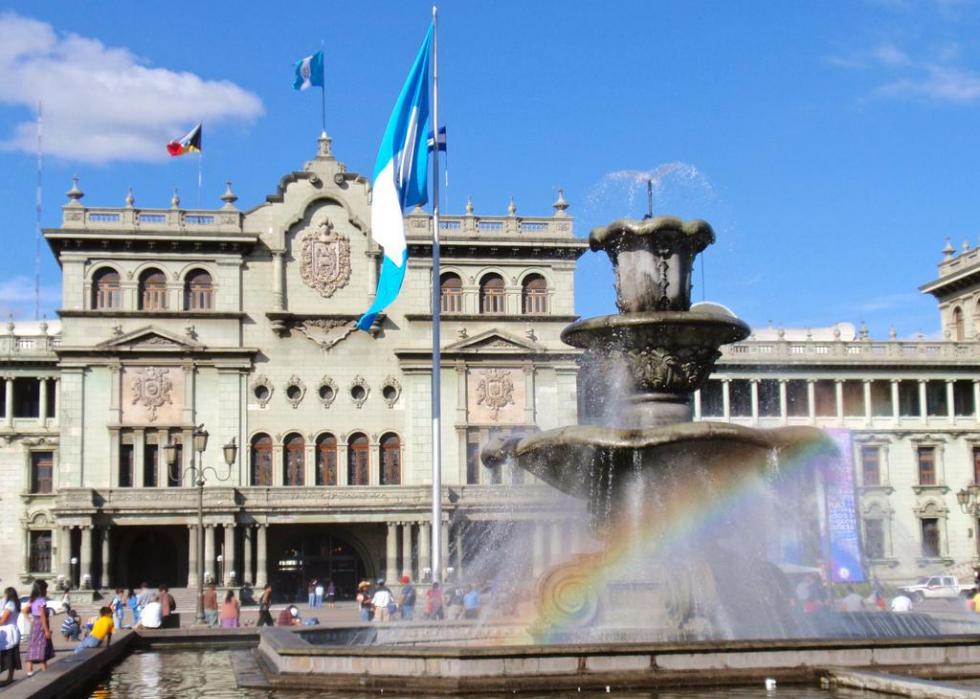 16 / 50
Palacio Nacional, Guatemala City, Guatemala—John Pavelka // Flickr
#35. Guatemala
Global index score: 0.667
Economic participation and opportunity score: 0.626 (#101 in the world)
Educational attainment score: 0.962 (#103 in the world)
Health and survival score: 0.980 (#1 in the world)
Political empowerment score: 0.102 (#109 in the world)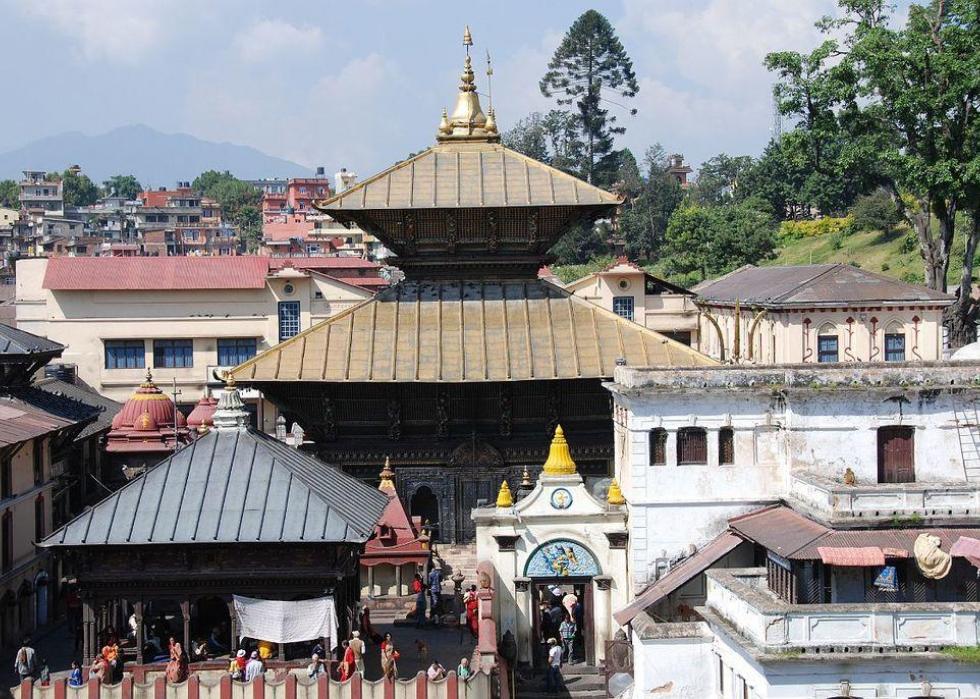 17 / 50
Pashupatinath Temple, Nepal—Biaksh // Wikicommons
#34. Nepal
Global index score: 0.664
Economic participation and opportunity score: 0.599 (#110 in the world)
Educational attainment score: 0.936 (#116 in the world)
Health and survival score: 0.969 (#116 in the world)
Political empowerment score: 0.155 (#80 in the world)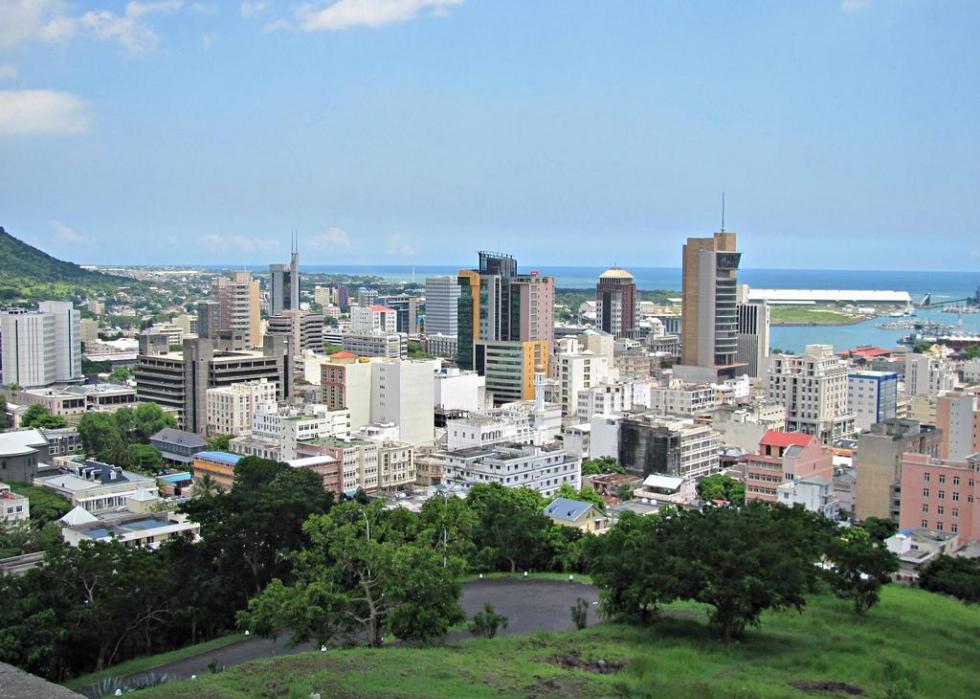 18 / 50
Ashok Prabhakaran // Flickr
#33. Mauritius
Global index score: 0.664
Economic participation and opportunity score: 0.595 (#113 in the world)
Educational attainment score: 0.992 (#69 in the world)
Health and survival score: 0.980 (#1 in the world)
Political empowerment score: 0.090 (#116 in the world)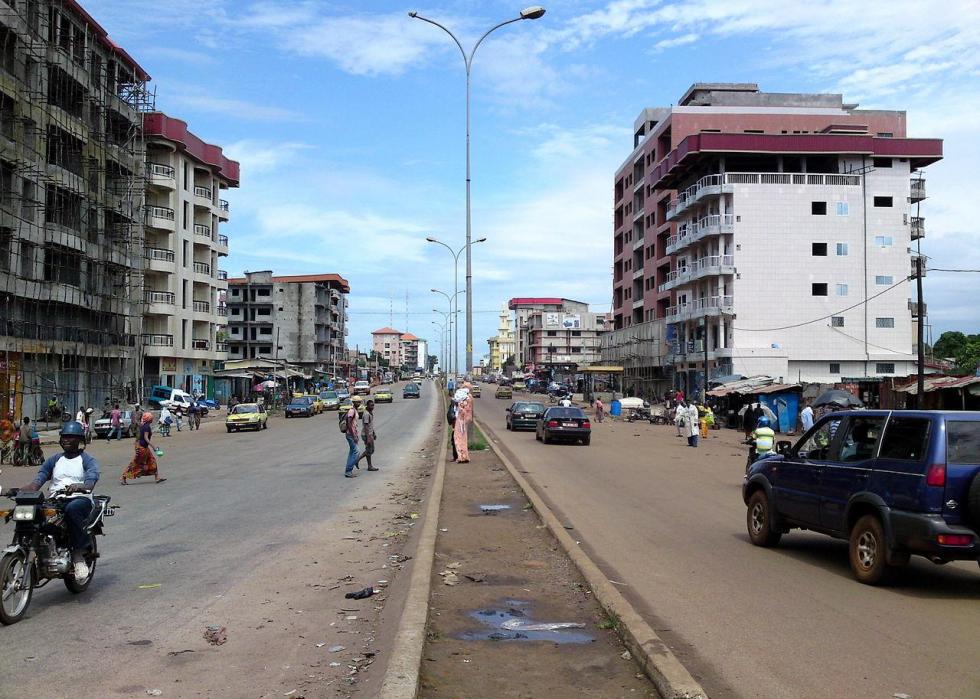 19 / 50
Maarten van der Bent // Wikicommons
#32. Guinea
Global index score: 0.659
Economic participation and opportunity score: 0.813 (#10 in the world)
Educational attainment score: 0.699 (#143 in the world)
Health and survival score: 0.964 (#132 in the world)
Political empowerment score: 0.162 (#76 in the world)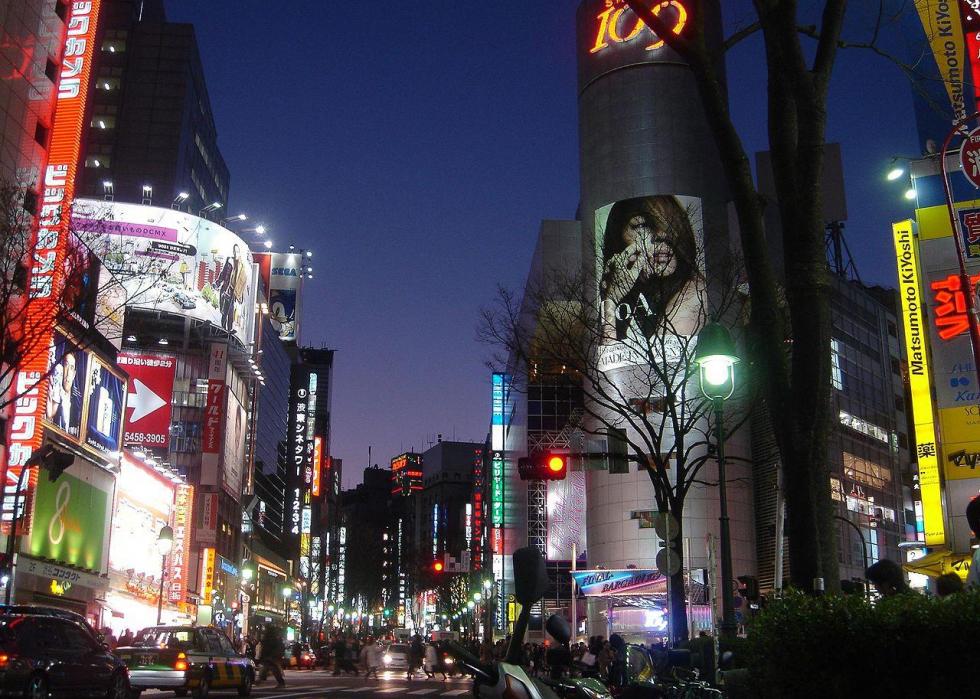 20 / 50
#31. Japan
Global index score: 0.657
Economic participation and opportunity score: 0.580 (#114 in the world)
Educational attainment score: 0.991 (#74 in the world)
Health and survival score: 0.980 (#1 in the world)
Political empowerment score: 0.078 (#123 in the world)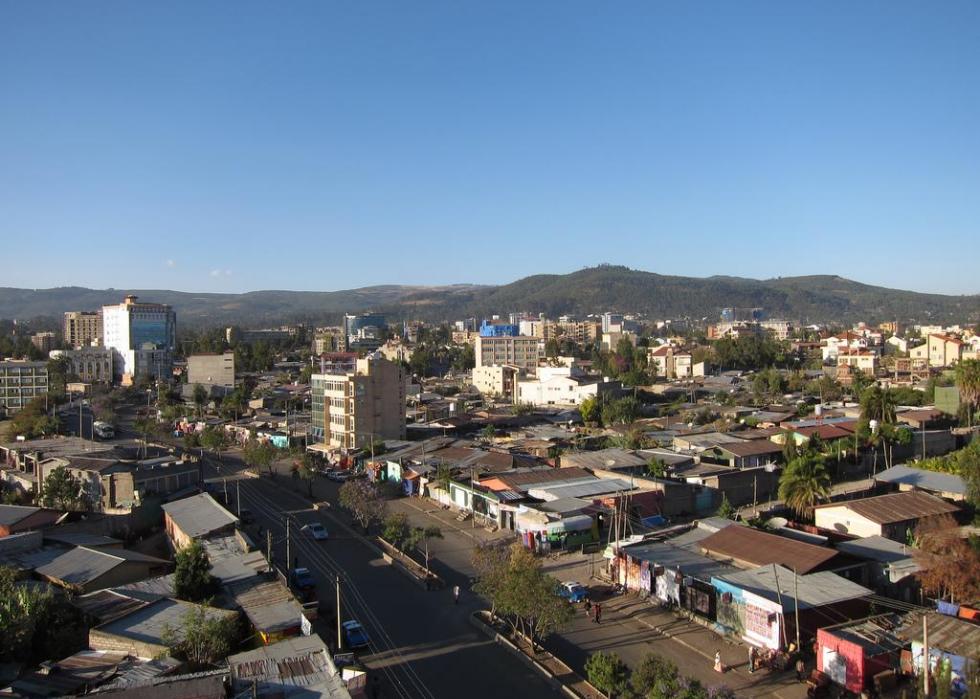 21 / 50
#30. Ethiopia
Global index score: 0.656
Economic participation and opportunity score: 0.604 (#109 in the world)
Educational attainment score: 0.819 (#134 in the world)
Health and survival score: 0.979 (#44 in the world)
Political empowerment score: 0.223 (#50 in the world)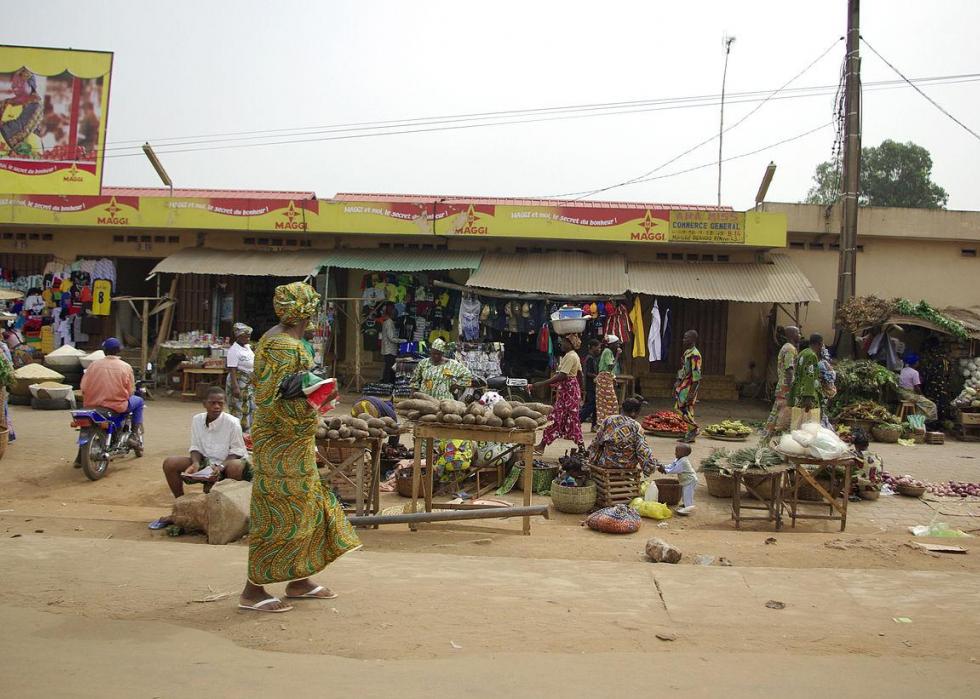 22 / 50
#29. Benin
Global index score: 0.652
Economic participation and opportunity score: 0.864 (#4 in the world)
Educational attainment score: 0.714 (#142 in the world)
Health and survival score: 0.964 (#131 in the world)
Political empowerment score: 0.065 (#129 in the world)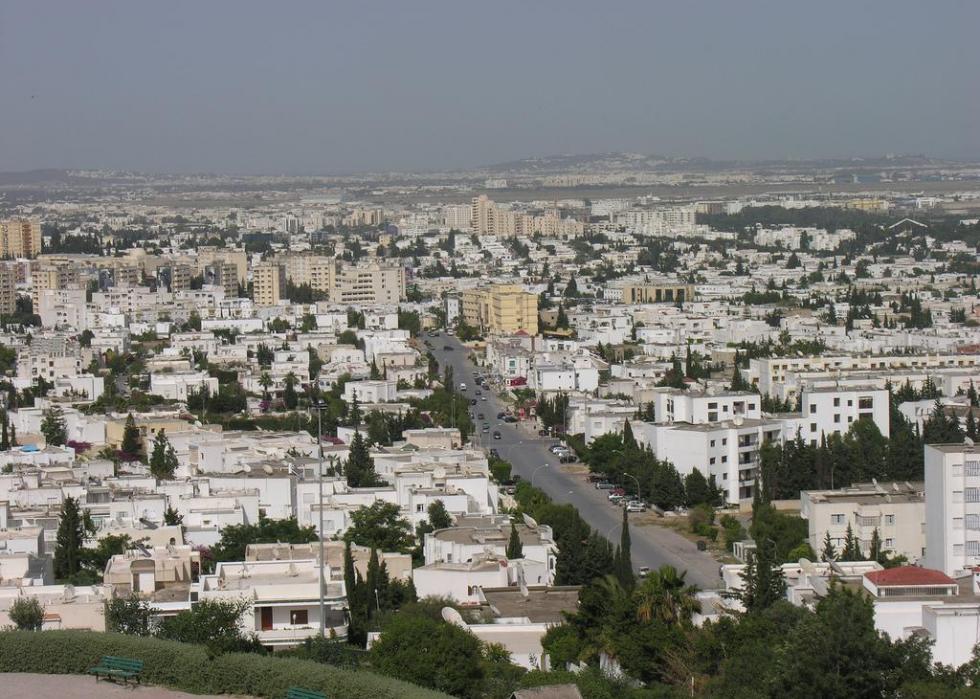 23 / 50
#28. Tunisia
Global index score: 0.651
Economic participation and opportunity score: 0.446 (#131 in the world)
Educational attainment score: 0.966 (#99 in the world)
Health and survival score: 0.975 (#71 in the world)
Political empowerment score: 0.216 (#55 in the world)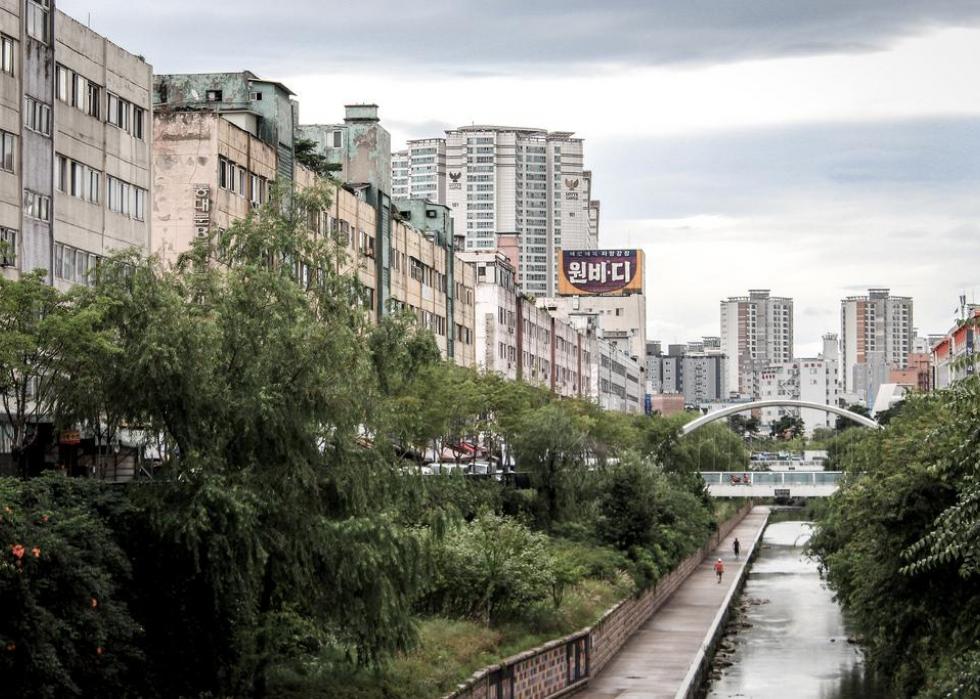 24 / 50
#27. Republic of Korea
Global index score: 0.650
Economic participation and opportunity score: 0.533 (#121 in the world)
Educational attainment score: 0.960 (#105 in the world)
Health and survival score: 0.973 (#84 in the world)
Political empowerment score: 0.134 (#90 in the world)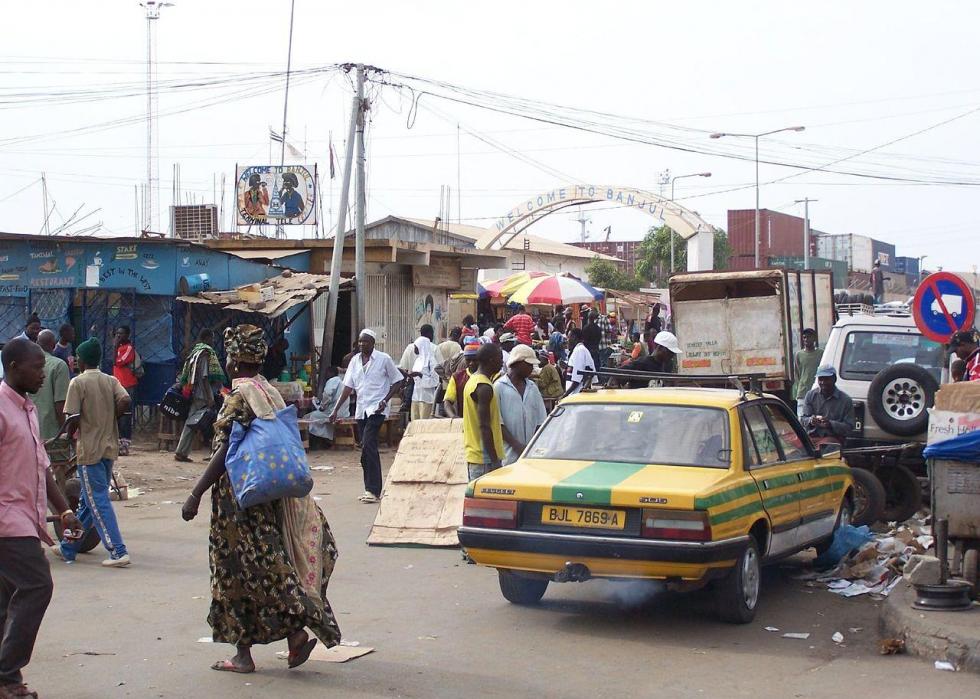 25 / 50
Brett Lees-Smith // Wikicommons
#26. The Gambia
Global index score: 0.649
Economic participation and opportunity score: 0.627 (#100 in the world)
Educational attainment score: 0.896 (#127 in the world)
Health and survival score: 0.968 (#122 in the world)
Political empowerment score: 0.106 (#104 in the world)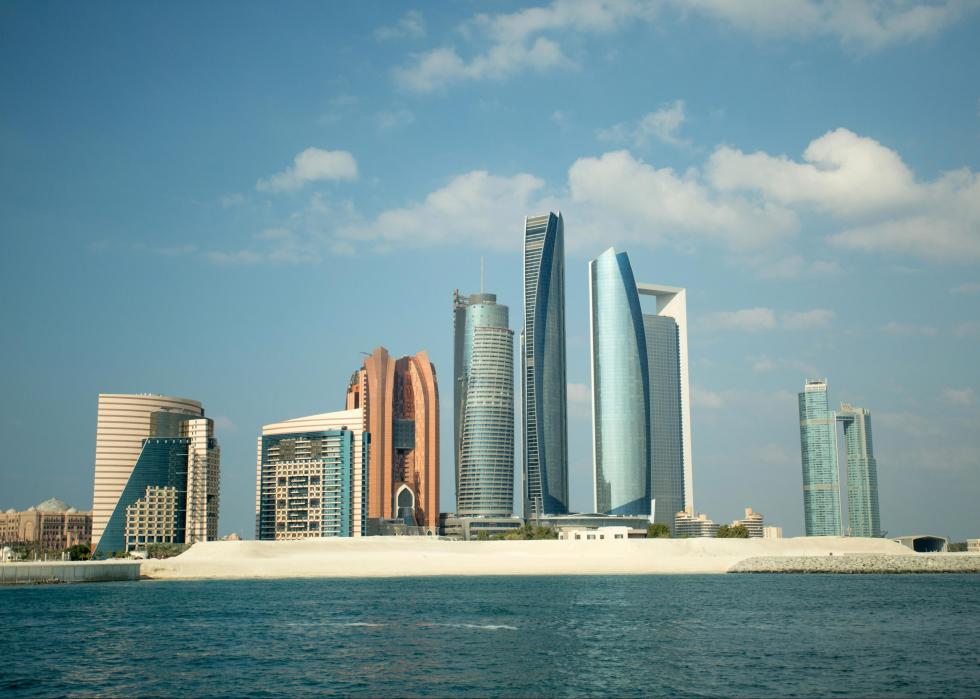 26 / 50
#25. United Arab Emirates
Global index score: 0.649
Economic participation and opportunity score: 0.459 (#130 in the world)
Educational attainment score: 0.994 (#62 in the world)
Health and survival score: 0.965 (#129 in the world)
Political empowerment score: 0.180 (#67 in the world)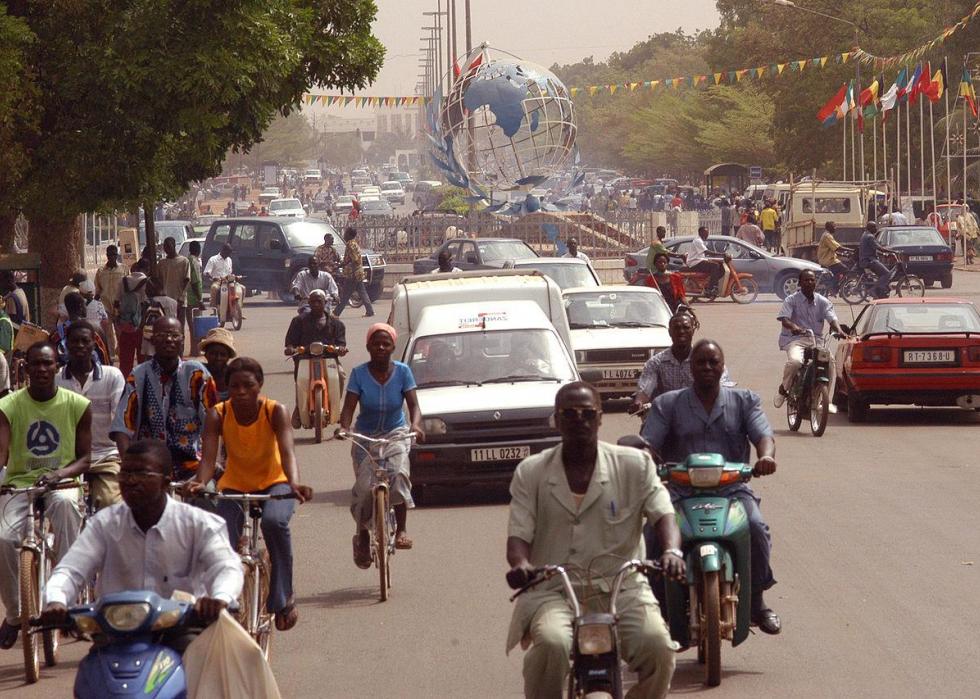 27 / 50
Helge Fahrnberger // Wikicommons
#24. Burkina Faso
Global index score: 0.646
Economic participation and opportunity score: 0.716 (#47 in the world)
Educational attainment score: 0.829 (#133 in the world)
Health and survival score: 0.963 (#134 in the world)
Political empowerment score: 0.075 (#125 in the world)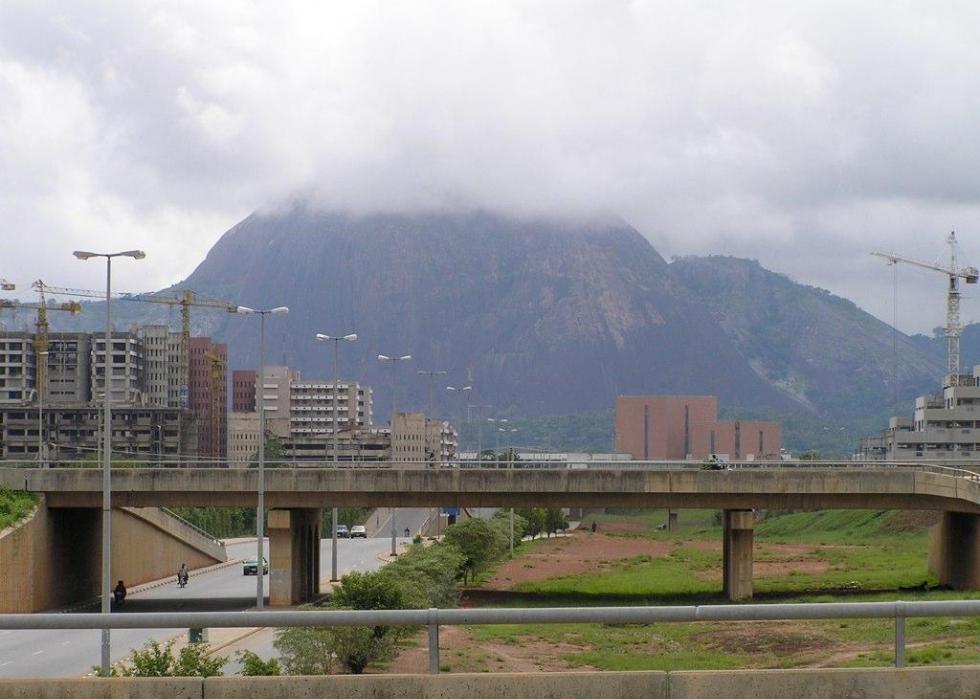 28 / 50
Jeff Attaway // Wikicommons
#23. Nigeria
Global index score: 0.641
Economic participation and opportunity score: 0.728 (#37 in the world)
Educational attainment score: 0.813 (#135 in the world)
Health and survival score: 0.972 (#94 in the world)
Political empowerment score: 0.052 (#135 in the world)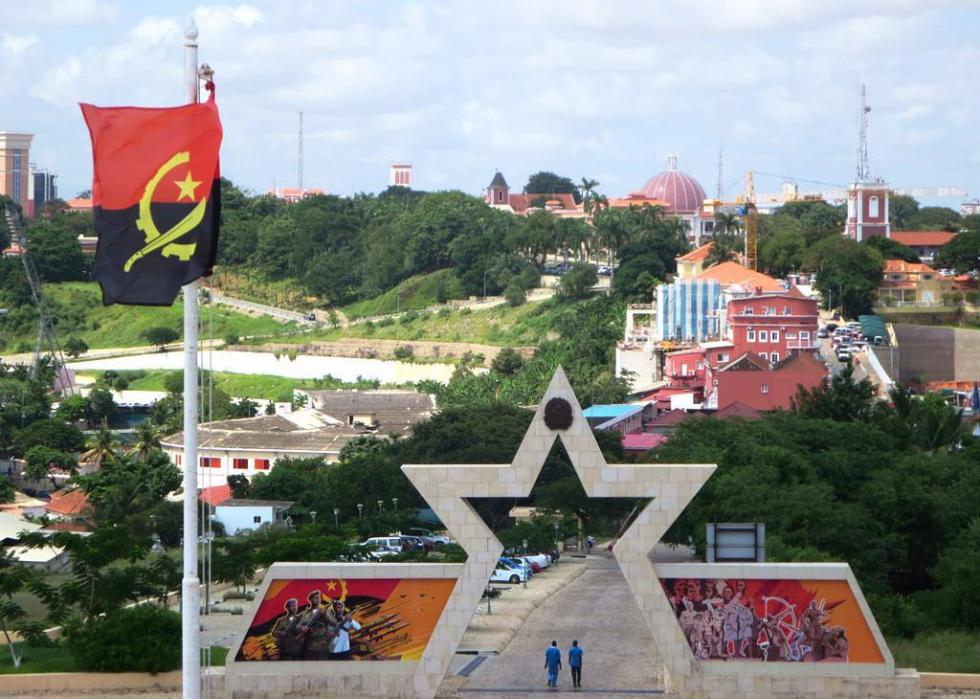 29 / 50
David Stanley // Wikicommons
#22. Angola
Global index score: 0.640
Economic participation and opportunity score: 0.560 (#119 in the world)
Educational attainment score: 0.763 (#139 in the world)
Health and survival score: 0.976 (#64 in the world)
Political empowerment score: 0.262 (#39 in the world)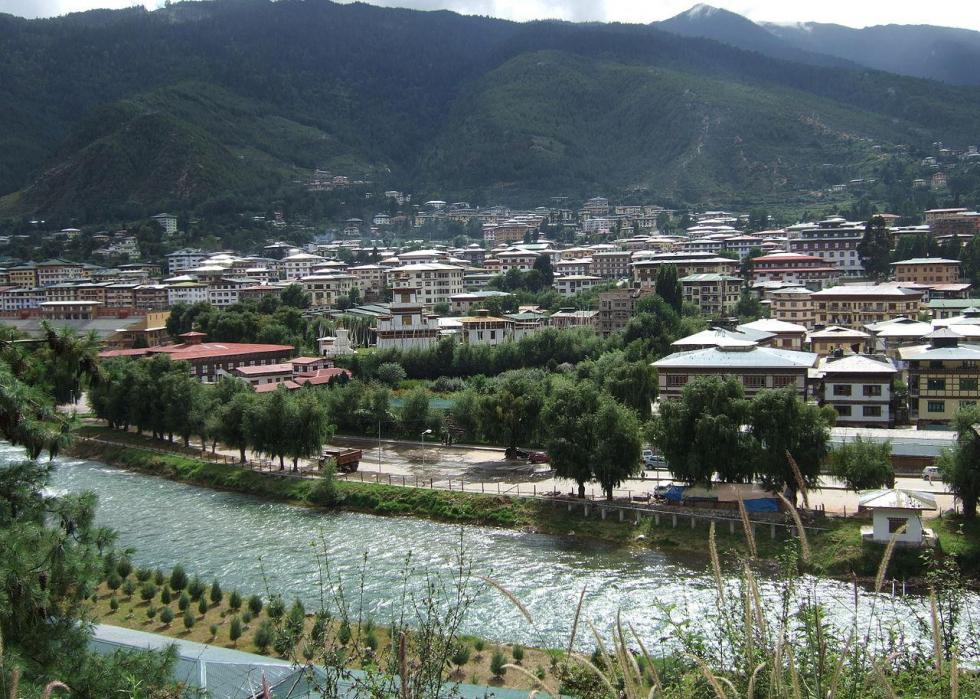 30 / 50
Christopher Fynn // Wikicommons
#21. Bhutan
Global index score: 0.638
Economic participation and opportunity score: 0.622 (#103 in the world)
Educational attainment score: 0.916 (#123 in the world)
Health and survival score: 0.959 (#137 in the world)
Political empowerment score: 0.056 (#134 in the world)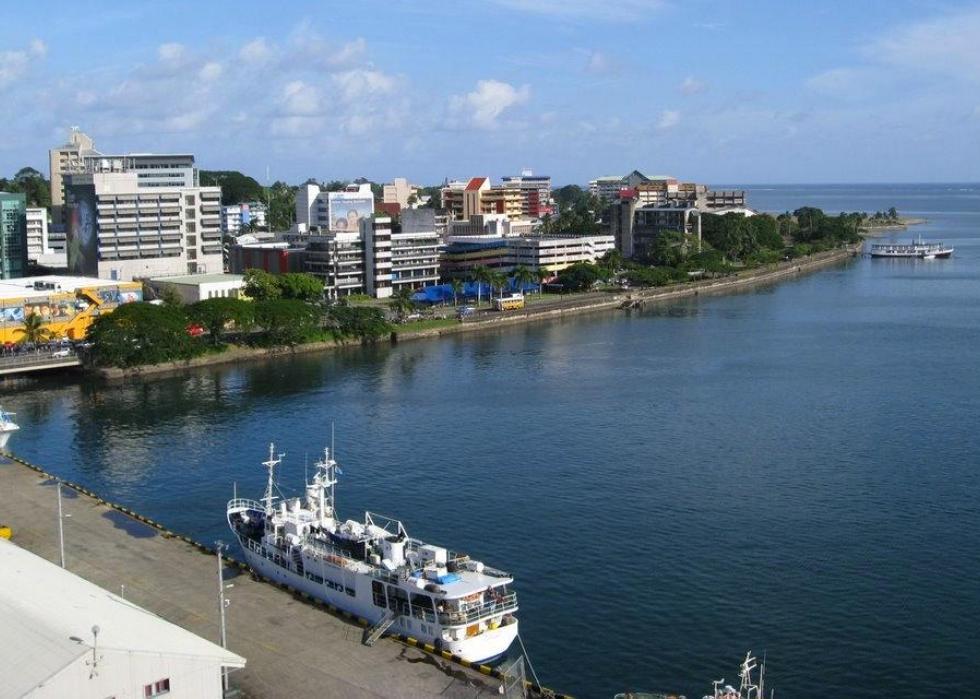 31 / 50
Nathan Hughes Hamilton // Flickr
#20. Fiji
Global index score: 0.638
Economic participation and opportunity score: 0.479 (#127 in the world)
Educational attainment score: 0.991 (#71 in the world)
Health and survival score: 0.979 (#36 in the world)
Political empowerment score: 0.104 (#105 in the world)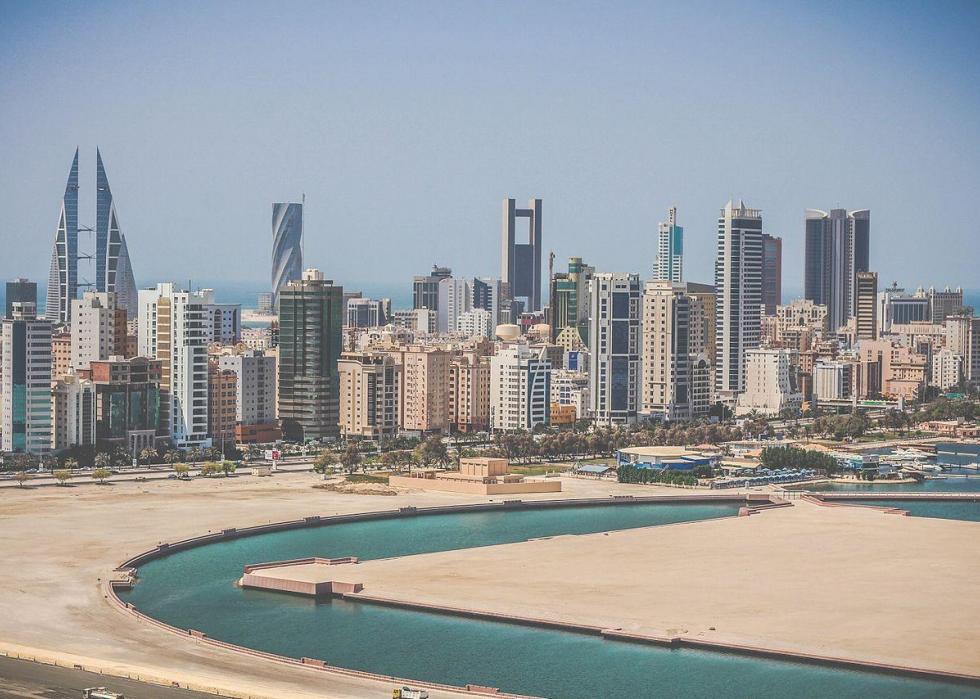 32 / 50
#19. Bahrain
Global index score: 0.632
Economic participation and opportunity score: 0.537 (#120 in the world)
Educational attainment score: 0.991 (#75 in the world)
Health and survival score: 0.961 (#136 in the world)
Political empowerment score: 0.037 (#137 in the world)
33 / 50
Damien Boilley // Wikicommons
#18. Algeria
Global index score: 0.629
Economic participation and opportunity score: 0.442 (#132 in the world)
Educational attainment score: 0.957 (#107 in the world)
Health and survival score: 0.970 (#106 in the world)
Political empowerment score: 0.145 (#86 in the world)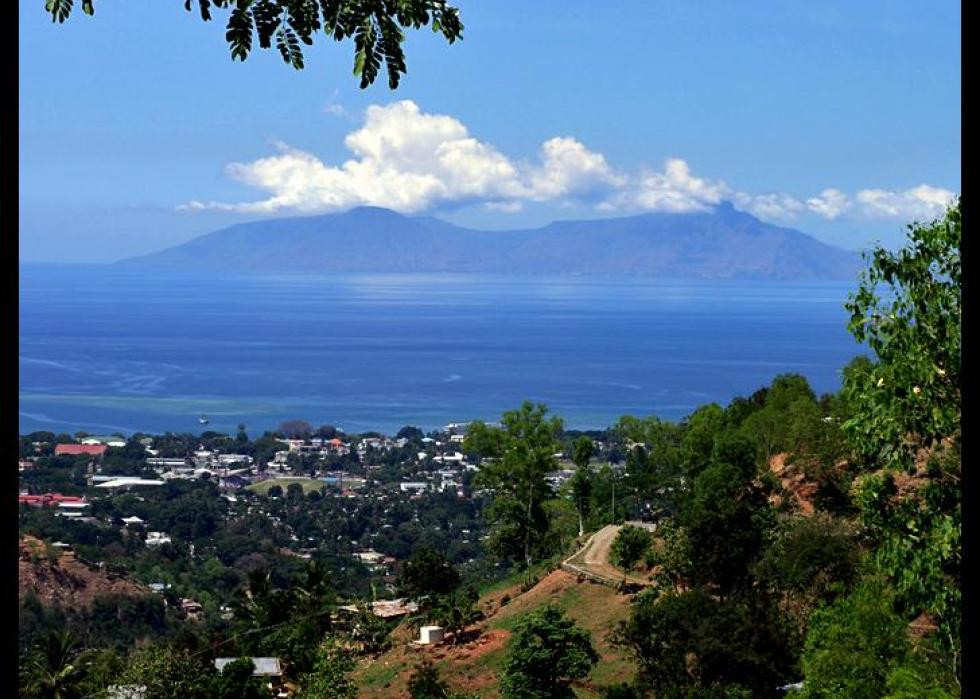 34 / 50
Nick Hobgood // Wikicommons
#17. Timor-Leste
Global index score: 0.628
Economic participation and opportunity score: 0.393 (#136 in the world)
Educational attainment score: 0.934 (#117 in the world)
Health and survival score: 0.979 (#43 in the world)
Political empowerment score: 0.205 (#60 in the world)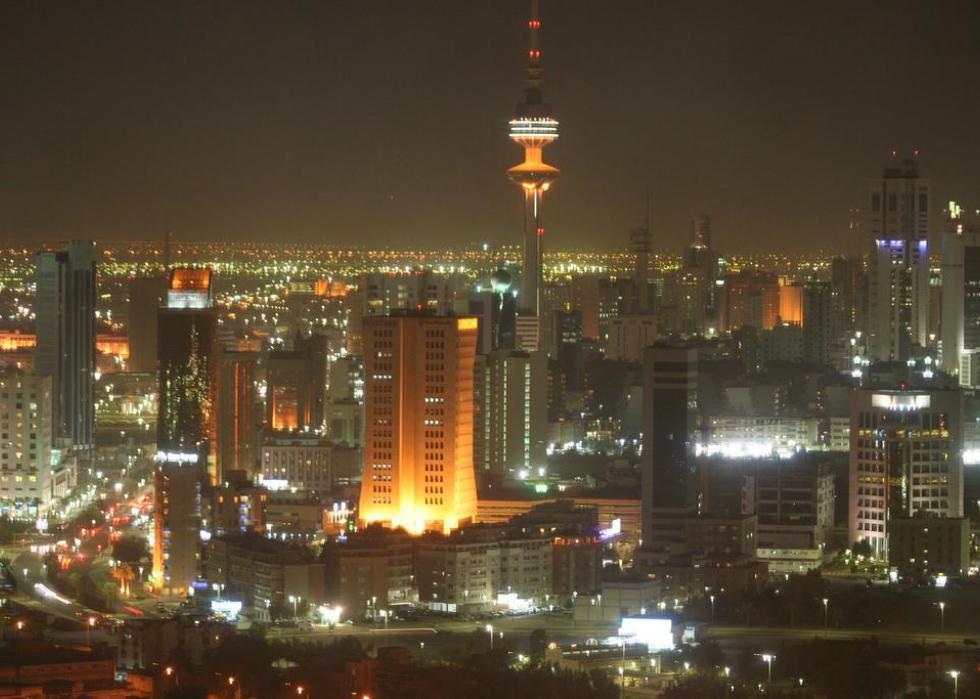 35 / 50
#16. Kuwait
Global index score: 0.628
Economic participation and opportunity score: 0.518 (#125 in the world)
Educational attainment score: 0.996 (#52 in the world)
Health and survival score: 0.969 (#117 in the world)
Political empowerment score: 0.027 (#141 in the world)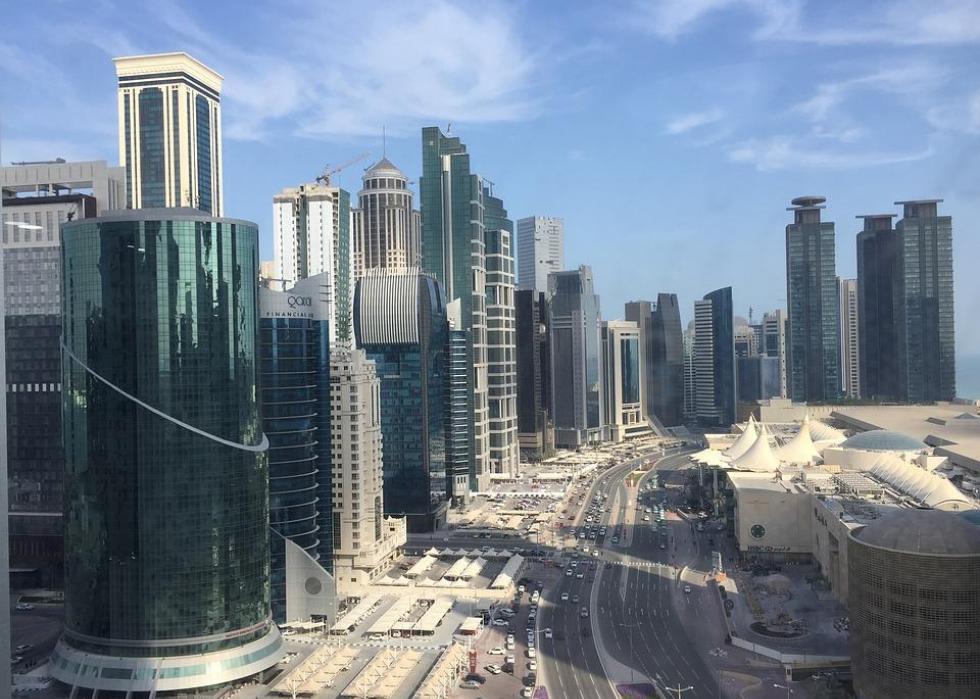 36 / 50
#15. Qatar
Global index score: 0.626
Economic participation and opportunity score: 0.523 (#122 in the world)
Educational attainment score: 1.000 (#33 in the world)
Health and survival score: 0.965 (#127 in the world)
Political empowerment score: 0.016 (#143 in the world)
37 / 50
Nedim Ardoğa // Wikicommons
#14. Turkey
Global index score: 0.625
Economic participation and opportunity score: 0.471 (#128 in the world)
Educational attainment score: 0.965 (#101 in the world)
Health and survival score: 0.977 (#59 in the world)
Political empowerment score: 0.088 (#118 in the world)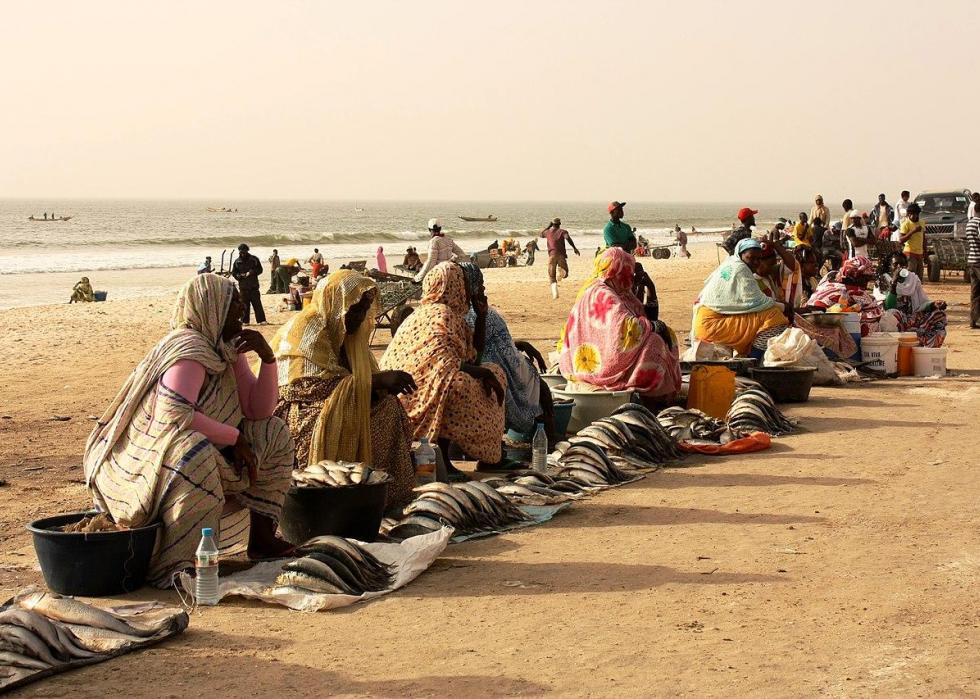 38 / 50
#13. Mauritania
Global index score: 0.614
Economic participation and opportunity score: 0.417 (#134 in the world)
Educational attainment score: 0.853 (#131 in the world)
Health and survival score: 0.970 (#107 in the world)
Political empowerment score: 0.214 (#57 in the world)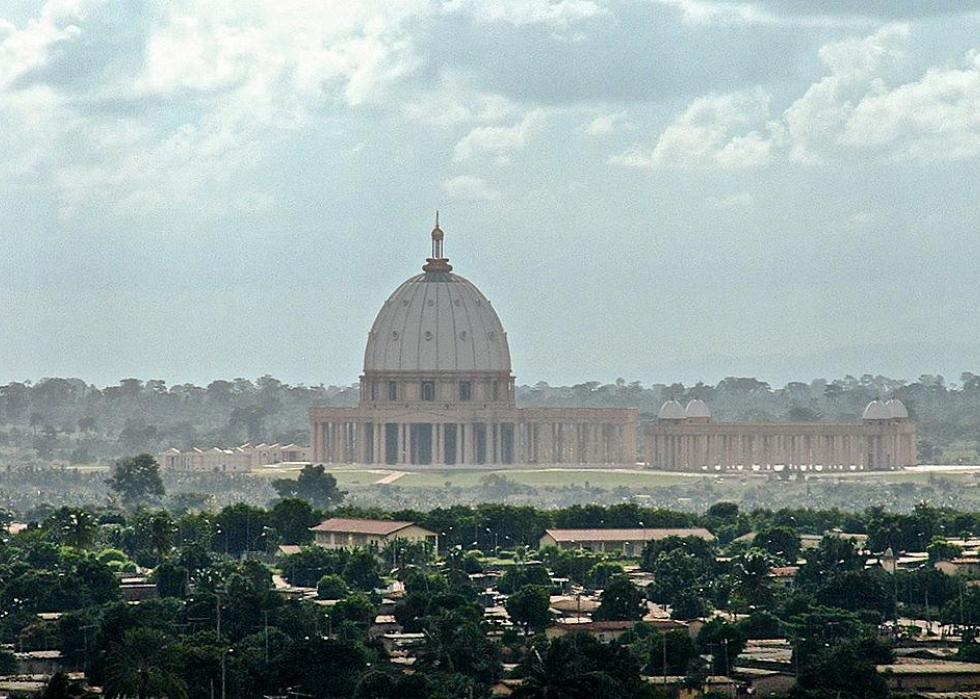 39 / 50
#12. Côte d'Ivoire
Global index score: 0.611
Economic participation and opportunity score: 0.575 (#115 in the world)
Educational attainment score: 0.800 (#137 in the world)
Health and survival score: 0.968 (#121 in the world)
Political empowerment score: 0.102 (#108 in the world)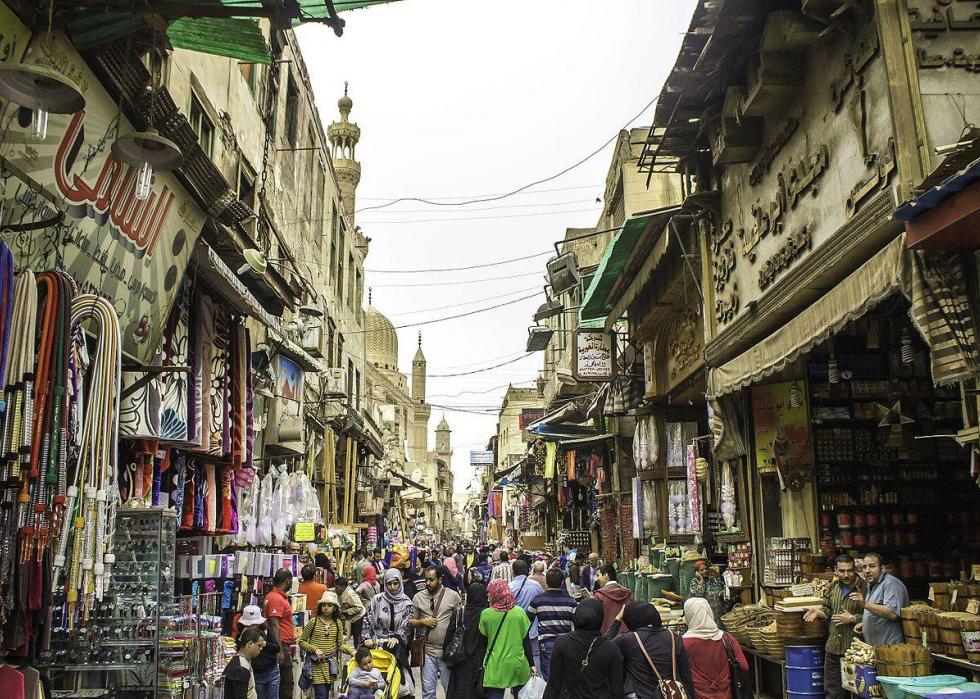 40 / 50
Omar Attallah // Wikicommons
#11. Egypt
Global index score: 0.608
Economic participation and opportunity score: 0.413 (#135 in the world)
Educational attainment score: 0.960 (#104 in the world)
Health and survival score: 0.971 (#99 in the world)
Political empowerment score: 0.087 (#119 in the world)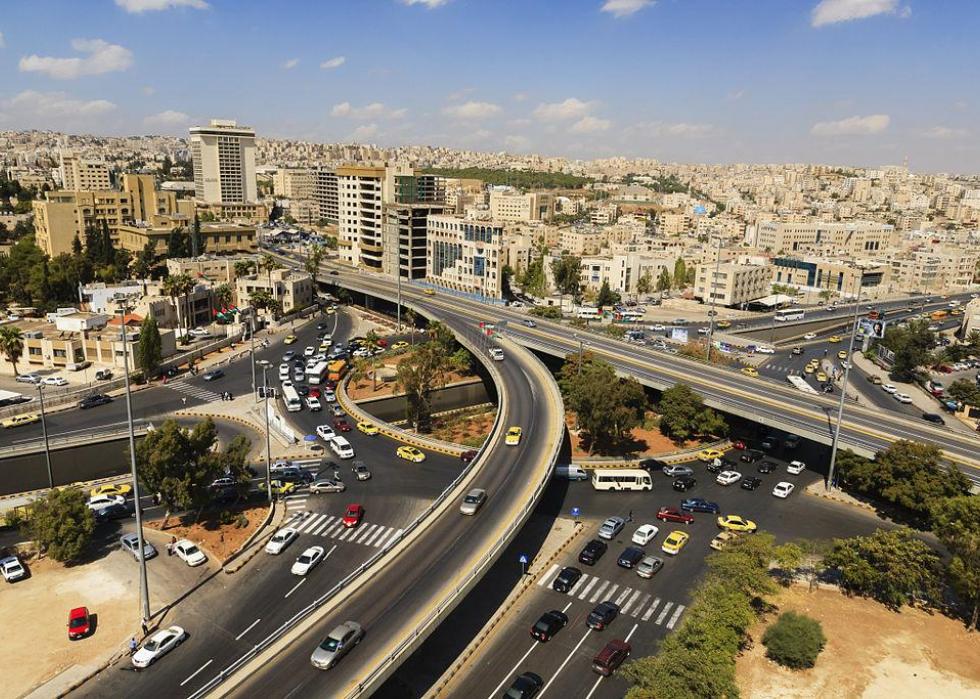 41 / 50
Tareq Ibrahim Hadi // Wikicommons
#10. Jordan
Global index score: 0.604
Economic participation and opportunity score: 0.377 (#138 in the world)
Educational attainment score: 0.996 (#51 in the world)
Health and survival score: 0.969 (#113 in the world)
Political empowerment score: 0.075 (#126 in the world)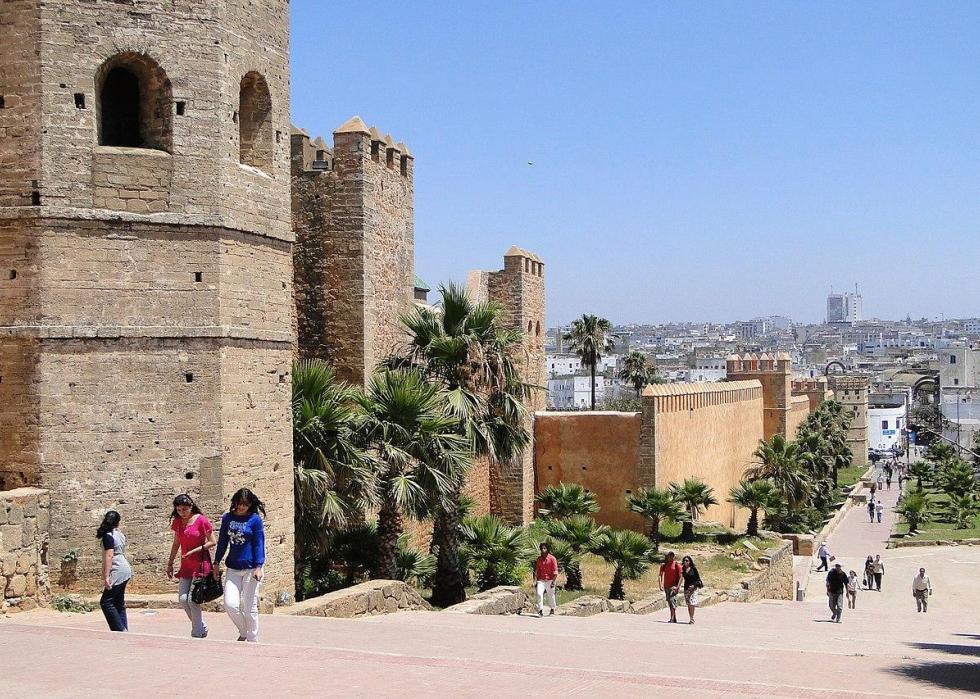 42 / 50
Adam Jones, Ph.D. // Wikicommons
#9. Morocco
Global index score: 0.598
Economic participation and opportunity score: 0.391 (#137 in the world)
Educational attainment score: 0.920 (#122 in the world)
Health and survival score: 0.965 (#128 in the world)
Political empowerment score: 0.117 (#100 in the world)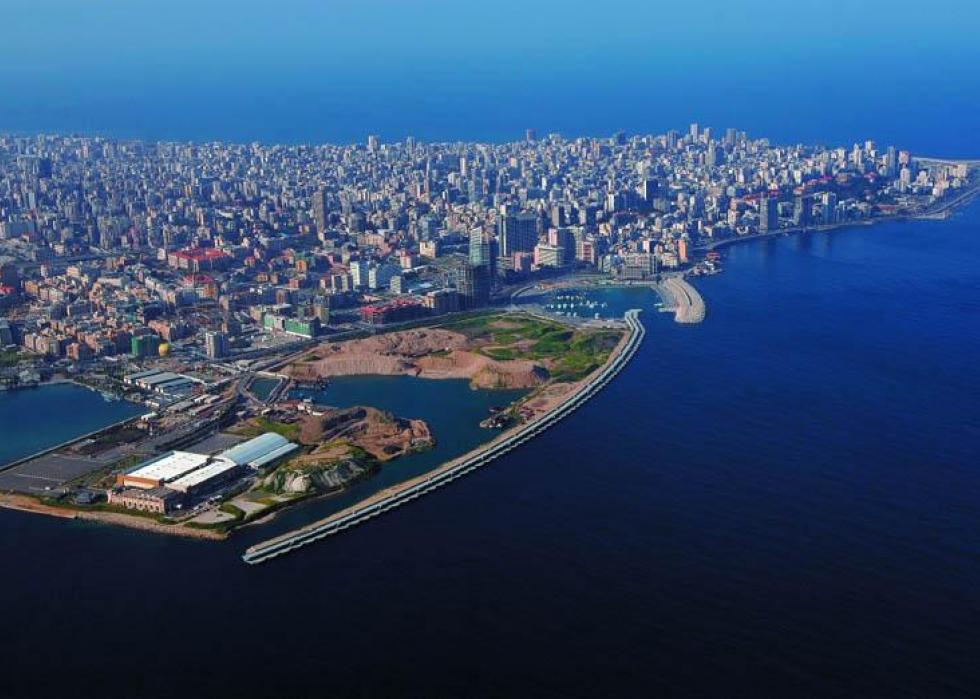 43 / 50
#8. Lebanon
Global index score: 0.596
Economic participation and opportunity score: 0.440 (#133 in the world)
Educational attainment score: 0.956 (#109 in the world)
Health and survival score: 0.970 (#109 in the world)
Political empowerment score: 0.019 (#142 in the world)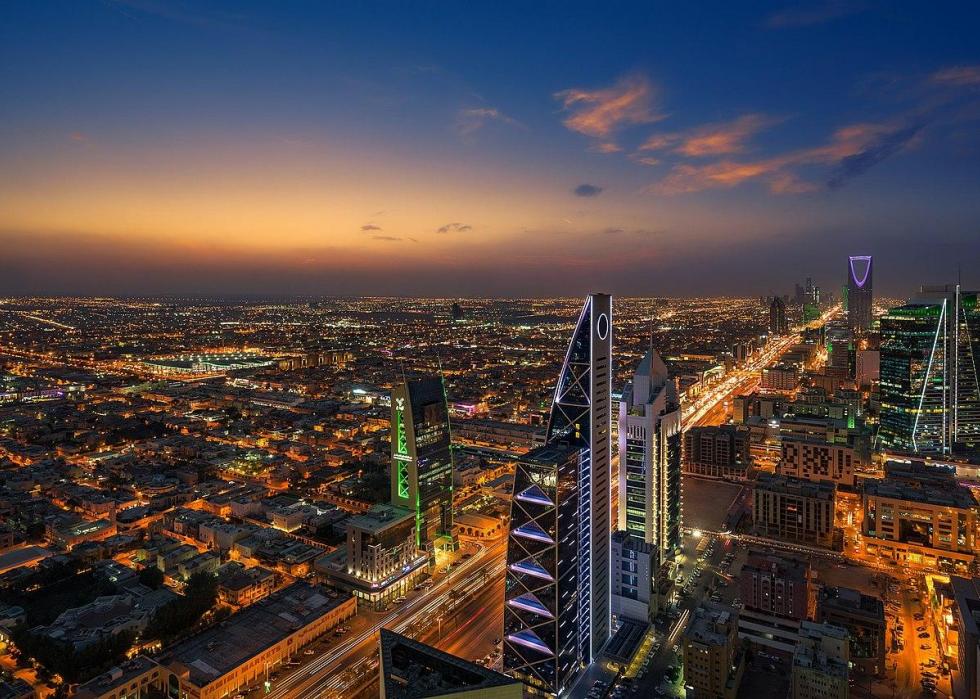 44 / 50
#7. Saudi Arabia
Global index score: 0.584
Economic participation and opportunity score: 0.320 (#142 in the world)
Educational attainment score: 0.975 (#96 in the world)
Health and survival score: 0.965 (#130 in the world)
Political empowerment score: 0.077 (#124 in the world)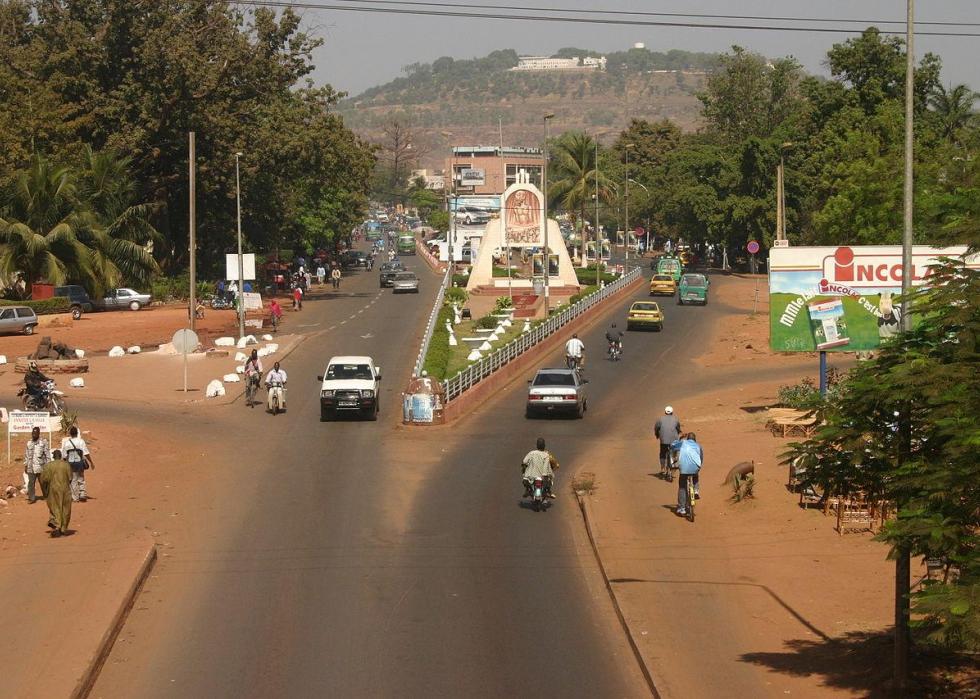 45 / 50
Robin Taylor // Wikicommons
#6. Mali
Global index score: 0.583
Economic participation and opportunity score: 0.518 (#126 in the world)
Educational attainment score: 0.741 (#140 in the world)
Health and survival score: 0.956 (#139 in the world)
Political empowerment score: 0.118 (#99 in the world)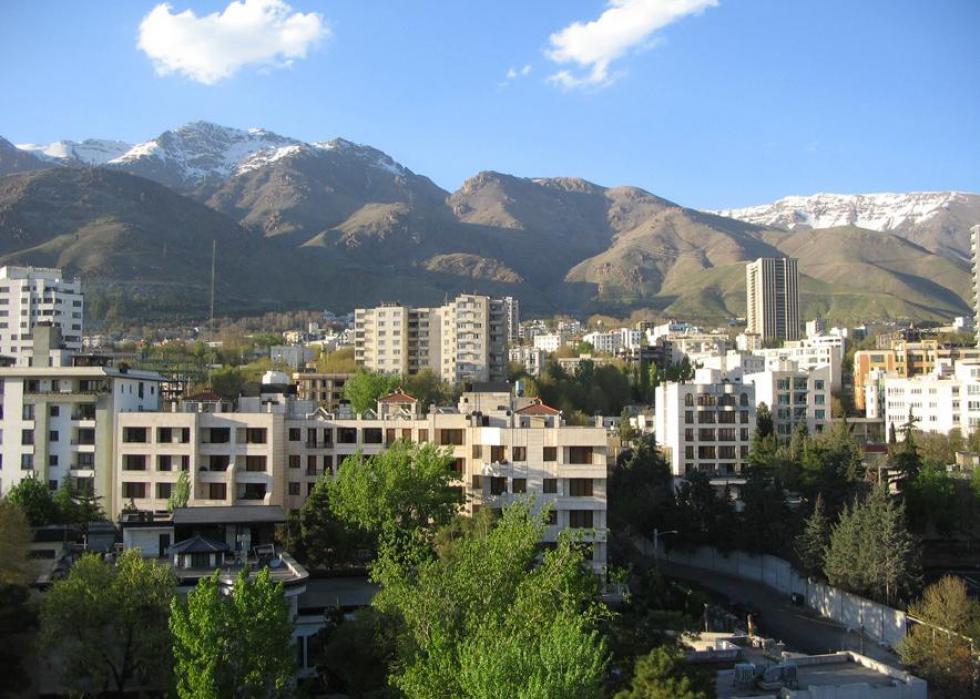 46 / 50
Behrooz Rezvani // Wikicommons
#5. Islamic Republic of Iran
Global index score: 0.583
Economic participation and opportunity score: 0.357 (#140 in the world)
Educational attainment score: 0.965 (#100 in the world)
Health and survival score: 0.963 (#135 in the world)
Political empowerment score: 0.046 (#136 in the world)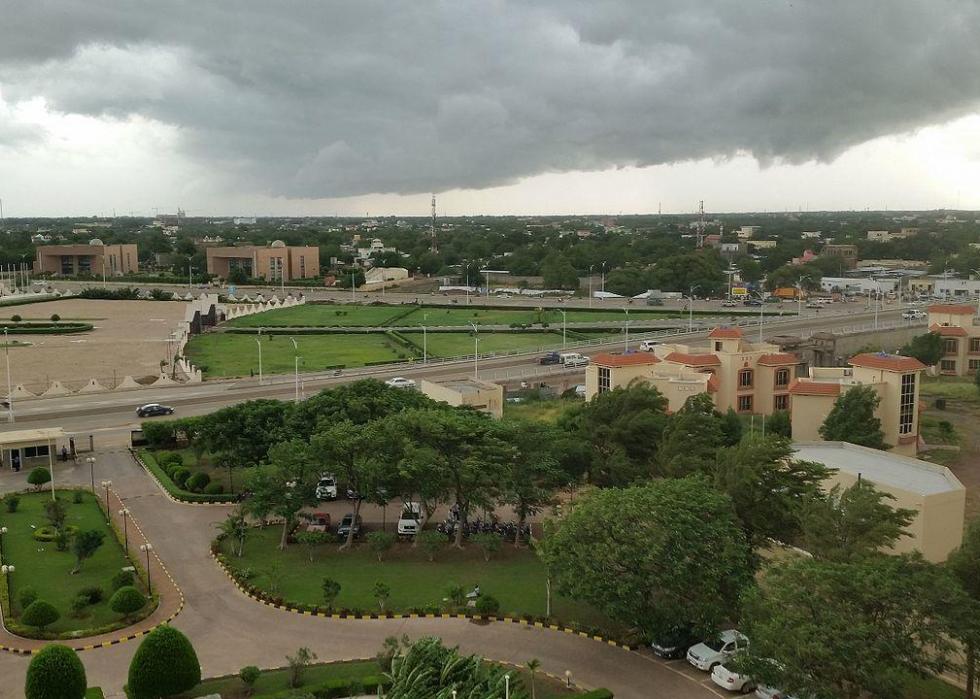 47 / 50
#4. Chad
Global index score: 0.575
Economic participation and opportunity score: 0.667 (#77 in the world)
Educational attainment score: 0.572 (#144 in the world)
Health and survival score: 0.974 (#73 in the world)
Political empowerment score: 0.087 (#120 in the world)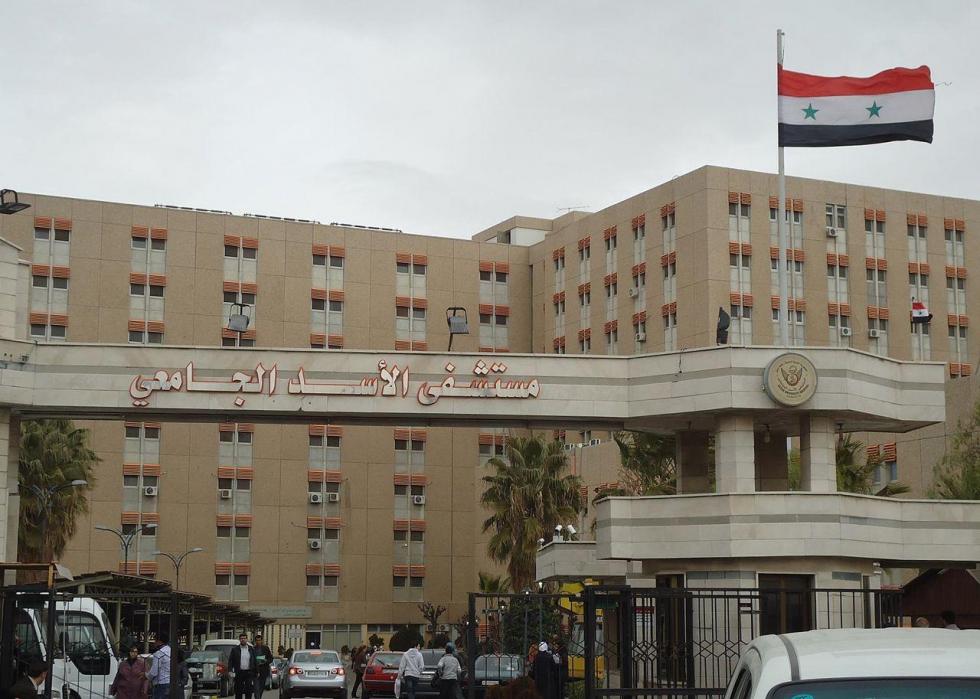 48 / 50
Al Assad University Hospital in Damascus, Syria—Bassel.92 // Wikicommons
#3. Syria
Global index score: 0.568
Economic participation and opportunity score: 0.274 (#144 in the world)
Educational attainment score: 0.956 (#110 in the world)
Health and survival score: 0.980 (#1 in the world)
Political empowerment score: 0.063 (#130 in the world)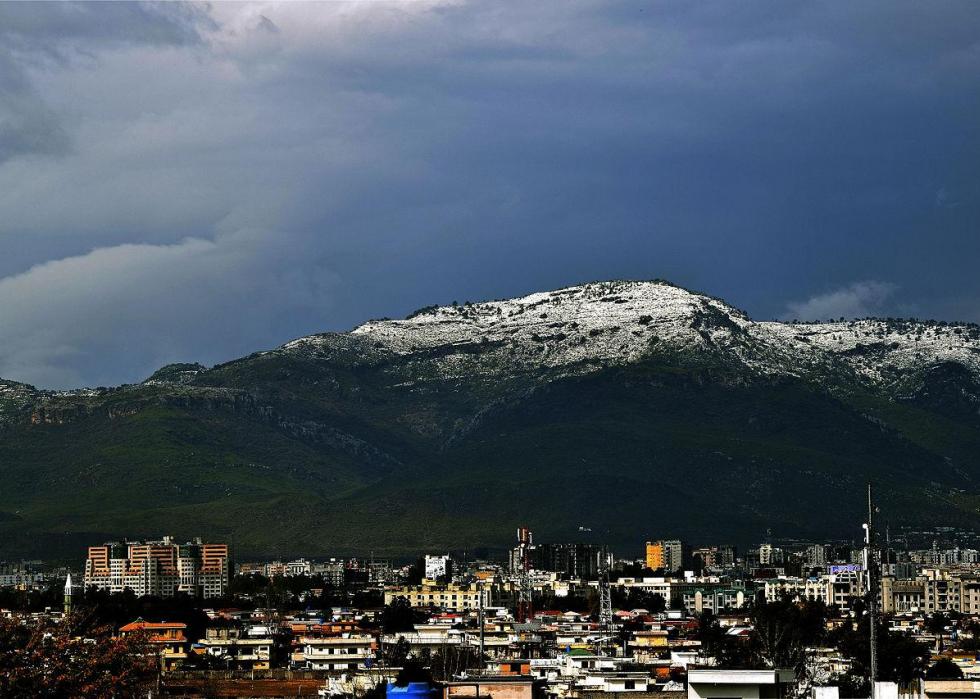 49 / 50
Ali Mujtaba // Wikicommons
#2. Pakistan
Global index score: 0.546
Economic participation and opportunity score: 0.309 (#143 in the world)
Educational attainment score: 0.802 (#136 in the world)
Health and survival score: 0.948 (#140 in the world)
Political empowerment score: 0.127 (#95 in the world)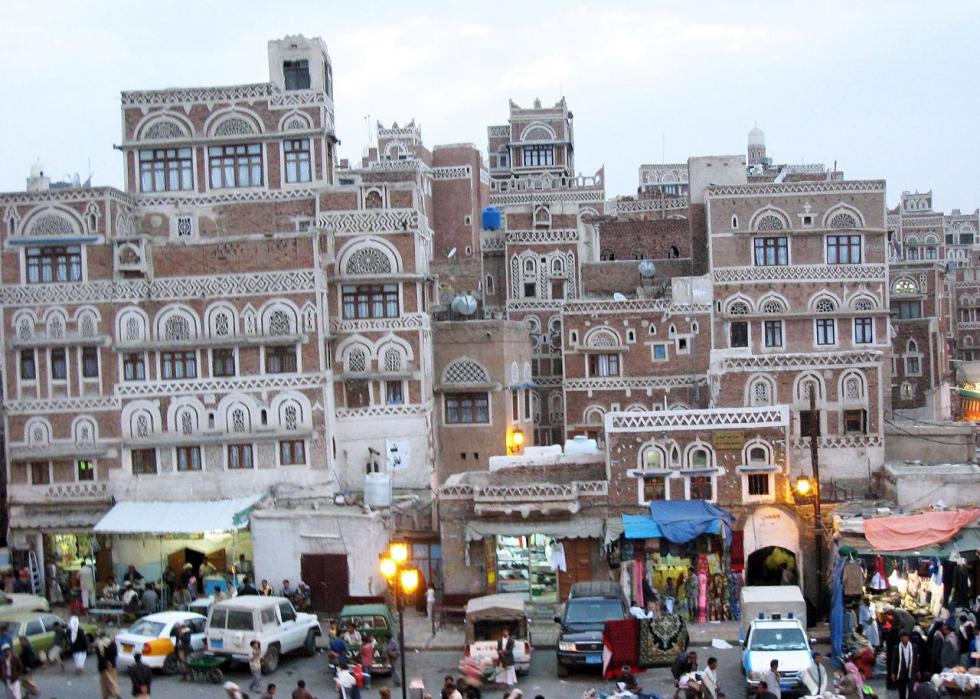 50 / 50
Alexandra Pugachevsky // Wikicommons
#1. Yemen
Global index score: 0.516
Economic participation and opportunity score: 0.345 (#141 in the world)
Educational attainment score: 0.737 (#141 in the world)
Health and survival score: 0.968 (#119 in the world)
Political empowerment score: 0.014 (#144 in the world)