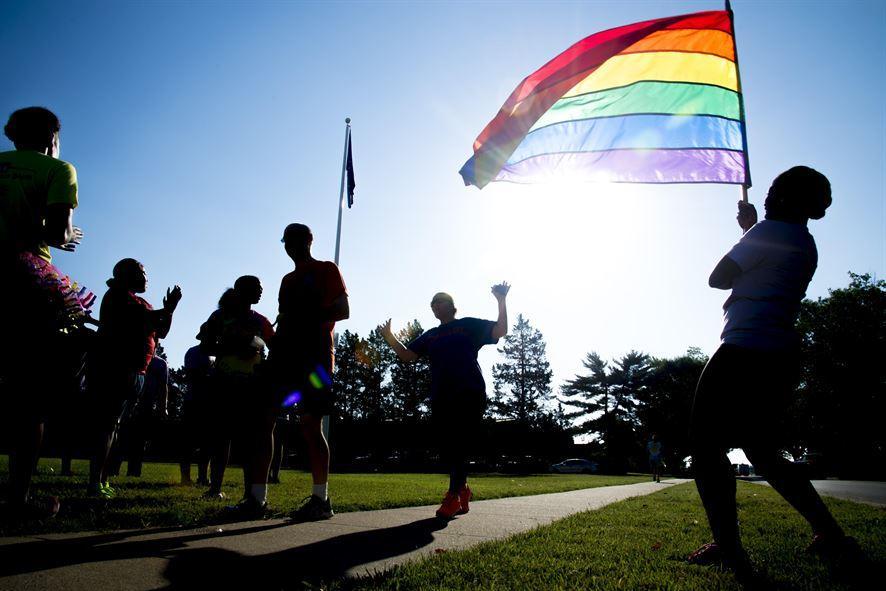 State economies benefiting most from same-sex marriage legalization
Airman 1st Class Gwendalyn Smith // U.S. Air Force
State economies benefiting most from same-sex marriage legalization
It has now been three years since Obergefell v. Hodges, the U.S. Supreme Court's historic decision to legalize same-sex marriage across the country. America's LGBT+ community still has many obstacles impeding full equality, as many states do not protect against the discrimination on the basis of sexual orientation or gender identity. In an article on "ReligiousLiberty.TV," writer Jason Hines notes: "The battlefield between the rights of same-sex couples and religious liberty is currently in the industries that surround the wedding event."  Recent cases, such as the Colorado baker who refused to bake a wedding cake for a same-sex couple, have called attention to questions over freedom of religion and expression—is it an attack on an individual's religious freedom to be required to do business with LGBT+ customers, or is it an act of discrimination for LGBT+ customers to face this refusal?
As Americans debate this question from college campuses to the Supreme Court, one important aspect of same-sex marriages is often ignored. Between food, flowers, clothing and all the other components of a wedding, a marriage between two men or two women can bring in just as much revenue for a state through taxes and support of local businesses as a traditional marriage. A study from the Williams Institute at UCLA School of Law focused on this economic benefit. Researchers used U.S. Census data to project the number of weddings that would take place in each state after same-sex marriage was legalized in 2015, then used that number to project the amount of spending and tax revenue resulting from those weddings. As this data was calculated before the Supreme Court decision, the numbers in this article are in fact projections, not actual values. Additionally, as the numbers for each state were calculated individually, a few data points are missing on some slides. It is important to note that "same-sex marriage" here refers to marriage between two women or two men; this does not include couples who are "opposite sex" but whose identities are also included under the LGBT+ umbrella.
Stacker takes a retrospective look across the nation to compare the economic benefits of same-sex marriage in each state with actual current events involving that state's LGBT+ community, including current Pride events, legislation, and local elections. Read on to find out how each state's community is faring.
RELATED STORY: Click here to read about the 33 top-rated LGBTQ+ charities.