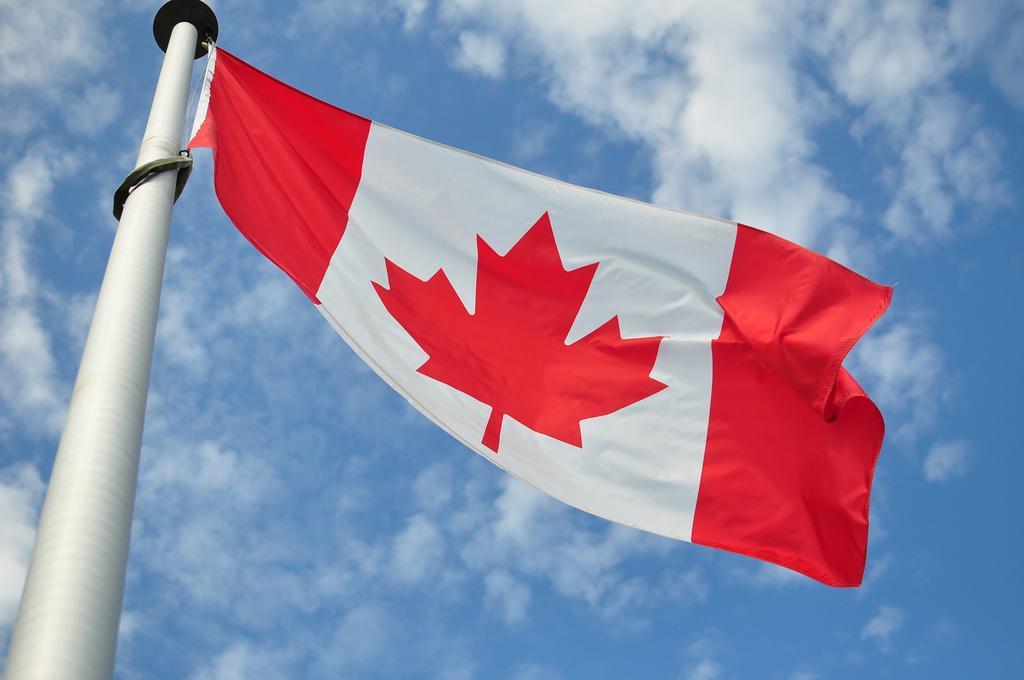 States with the most significant trade ties to Canada
States with the most significant trade ties to Canada
The recipient of the most United States exports, and the country's second biggest trade partner overall, Canada undoubtedly plays an instrumental role in shaping the U.S. economy. America's neighbors to the north are primarily responsible for sending mineral fuels, vehicles, machinery, and plastics—the culmination of which totaled approximately $300 billion in 2017, representing an 8% increase from 2016's $278 billion import total.
While every state makes Canadian business deals to some extent, the degree to which Canada makes up a percentage of each state's trade economy is incredibly variant because of the unique needs each state can fulfill for Canada and vice versa. It's also dependent on each state's proximity to the Great White North, and the underlying ease of transferring goods and services.
Using data from the United States Census Bureau, Stacker compiled a list of the states, and Puerto Rico and the District of Columbia, with the most significant trade ties to Canada. The list sorts each state according to the percentage of their 2017 global imports and exports that went through Canada—so read on to discover how much of each state's economy is stimulated by the U.S.' Canadian friends.
Click here to find out the states with the most significant trade ties to Mexico
#52. Hawaii
Total trade with Canada in 2017: $157.4 million (3.3% of Hawaii trade)
2017 exports to Canada: $24.7 million (2.6% of Hawaii exports)
2017 imports from Canada: $132.6 million (3.5% of Hawaii imports)
#51. Puerto Rico
Total trade with Canada in 2017: $1.4 billion (4.1% of Puerto Rico trade)
2017 exports to Canada: $692.6 million (4.4% of Puerto Rico exports)
2017 imports from Canada: $719.2 million (4% of Puerto Rico imports)
#50. Louisiana
Total trade with Canada in 2017: $4.9 billion (5.2% of Louisiana trade)
2017 exports to Canada: $2.7 billion (4.7% of Louisiana exports)
2017 imports from Canada: $2.2 billion (5.8% of Louisiana imports)
#49. District of Columbia
Total trade with Canada in 2017: $103.3 million (5.3% of District of Columbia trade)
2017 exports to Canada: $11.2 million (0.8% of District of Columbia exports)
2017 imports from Canada: $92.1 million (19.1% of District of Columbia imports)
#48. New Mexico
Total trade with Canada in 2017: $329.7 million (5.6% of New Mexico trade)
2017 exports to Canada: $124.5 million (3.4% of New Mexico exports)
2017 imports from Canada: $205.2 million (9% of New Mexico imports)
#47. Florida
Total trade with Canada in 2017: $8 billion (6.1% of Florida trade)
2017 exports to Canada: $3.6 billion (6.5% of Florida exports)
2017 imports from Canada: $4.4 billion (5.8% of Florida imports)
#46. California
Total trade with Canada in 2017: $45.5 billion (7.4% of California trade)
2017 exports to Canada: $16.8 billion (9.8% of California exports)
2017 imports from Canada: $28.7 billion (6.5% of California imports)
#45. Texas
Total trade with Canada in 2017: $41.1 billion (7.8% of Texas trade)
2017 exports to Canada: $22.8 billion (8.6% of Texas exports)
2017 imports from Canada: $18.3 billion (6.9% of Texas imports)
#44. Georgia
Total trade with Canada in 2017: $10.4 billion (8.1% of Georgia trade)
2017 exports to Canada: $6.2 billion (16.6% of Georgia exports)
2017 imports from Canada: $4.2 billion (4.6% of Georgia imports)
#43. Nevada
Total trade with Canada in 2017: $2 billion (8.2% of Nevada trade)
2017 exports to Canada: $1.1 billion (9.1% of Nevada exports)
2017 imports from Canada: $903.7 million (7.4% of Nevada imports)
#42. Maryland
Total trade with Canada in 2017: $3.5 billion (8.4% of Maryland trade)
2017 exports to Canada: $1.5 billion (16.2% of Maryland exports)
2017 imports from Canada: $2 billion (6.2% of Maryland imports)
#41. Arizona
Total trade with Canada in 2017: $3.5 billion (8.5% of Arizona trade)
2017 exports to Canada: $2.1 billion (9.9% of Arizona exports)
2017 imports from Canada: $1.5 billion (7.1% of Arizona imports)
#40. Rhode Island
Total trade with Canada in 2017: $1.1 billion (9.1% of Rhode Island trade)
2017 exports to Canada: $495 million (20.7% of Rhode Island exports)
2017 imports from Canada: $580.4 million (6.2% of Rhode Island imports)
#39. South Carolina
Total trade with Canada in 2017: $6.6 billion (9.5% of South Carolina trade)
2017 exports to Canada: $3.8 billion (11.7% of South Carolina exports)
2017 imports from Canada: $2.8 billion (7.5% of South Carolina imports)
#38. New Jersey
Total trade with Canada in 2017: $14.5 billion (9.9% of New Jersey trade)
2017 exports to Canada: $6.8 billion (19.6% of New Jersey exports)
2017 imports from Canada: $7.8 billion (6.9% of New Jersey imports)
#37. Virginia
Total trade with Canada in 2017: $5 billion (10.9% of Virginia trade)
2017 exports to Canada: $3 billion (18% of Virginia exports)
2017 imports from Canada: $2 billion (6.9% of Virginia imports)
#36. Delaware
Total trade with Canada in 2017: $1.5 billion (12% of Delaware trade)
2017 exports to Canada: $599.9 million (13.2% of Delaware exports)
2017 imports from Canada: $865.9 million (11.3% of Delaware imports)
#35. Mississippi
Total trade with Canada in 2017: $3.1 billion (12% of Mississippi trade)
2017 exports to Canada: $2.2 billion (20% of Mississippi exports)
2017 imports from Canada: $900.9 million (6% of Mississippi imports)
#34. Tennessee
Total trade with Canada in 2017: $13.5 billion (12% of Tennessee trade)
2017 exports to Canada: $9 billion (27% of Tennessee exports)
2017 imports from Canada: $4.5 billion (5.7% of Tennessee imports)
#33. North Carolina
Total trade with Canada in 2017: $9.9 billion (12.4% of North Carolina trade)
2017 exports to Canada: $6.6 billion (20.2% of North Carolina exports)
2017 imports from Canada: $3.3 billion (7.1% of North Carolina imports)
#32. Oregon
Total trade with Canada in 2017: $5.1 billion (12.6% of Oregon trade)
2017 exports to Canada: $2.3 billion (10.6% of Oregon exports)
2017 imports from Canada: $2.8 billion (15.1% of Oregon imports)
#31. Arkansas
Total trade with Canada in 2017: $2 billion (13.1% of Arkansas trade)
2017 exports to Canada: $1.3 billion (19.8% of Arkansas exports)
2017 imports from Canada: $791.1 million (8.5% of Arkansas imports)
#30. Utah
Total trade with Canada in 2017: $3.4 billion (13.3% of Utah trade)
2017 exports to Canada: $1.2 billion (10.4% of Utah exports)
2017 imports from Canada: $2.2 billion (15.8% of Utah imports)
#29. Connecticut
Total trade with Canada in 2017: $4.8 billion (14.3% of Connecticut trade)
2017 exports to Canada: $1.9 billion (12.8% of Connecticut exports)
2017 imports from Canada: $2.9 billion (15.4% of Connecticut imports)
#28. Kentucky
Total trade with Canada in 2017: $11.3 billion (14.4% of Kentucky trade)
2017 exports to Canada: $7.7 billion (24.9% of Kentucky exports)
2017 imports from Canada: $3.6 billion (7.6% of Kentucky imports)
#27. New York
Total trade with Canada in 2017: $29.6 billion (14.6% of New York trade)
2017 exports to Canada: $12.6 billion (16.7% of New York exports)
2017 imports from Canada: $17 billion (13.4% of New York imports)
#26. Alabama
Total trade with Canada in 2017: $6.8 billion (14.9% of Alabama trade)
2017 exports to Canada: $4.1 billion (19.1% of Alabama exports)
2017 imports from Canada: $2.6 billion (11.1% of Alabama imports)
#25. Massachusetts
Total trade with Canada in 2017: $9.8 billion (15.7% of Massachusetts trade)
2017 exports to Canada: $2.9 billion (10.7% of Massachusetts exports)
2017 imports from Canada: $6.8 billion (19.8% of Massachusetts imports)
#24. Washington
Total trade with Canada in 2017: $21.5 billion (16.9% of Washington trade)
2017 exports to Canada: $8 billion (10.4% of Washington exports)
2017 imports from Canada: $13.5 billion (27% of Washington imports)
#23. Alaska
Total trade with Canada in 2017: $1.2 billion (17.4% of Alaska trade)
2017 exports to Canada: $706.6 million (14.3% of Alaska exports)
2017 imports from Canada: $454.9 million (26.3% of Alaska imports)
#22. Pennsylvania
Total trade with Canada in 2017: $21.9 billion (18% of Pennsylvania trade)
2017 exports to Canada: $10.3 billion (26.5% of Pennsylvania exports)
2017 imports from Canada: $11.7 billion (14% of Pennsylvania imports)
#21. Kansas
Total trade with Canada in 2017: $4 billion (18.3% of Kansas trade)
2017 exports to Canada: $2.5 billion (22.2% of Kansas exports)
2017 imports from Canada: $1.5 billion (14.3% of Kansas imports)
#20. Idaho
Total trade with Canada in 2017: $1.9 billion (20% of Idaho trade)
2017 exports to Canada: $841.7 million (21.8% of Idaho exports)
2017 imports from Canada: $1.1 billion (18.8% of Idaho imports)
#19. Nebraska
Total trade with Canada in 2017: $2.4 billion (22% of Nebraska trade)
2017 exports to Canada: $1.6 billion (21.9% of Nebraska exports)
2017 imports from Canada: $826.7 million (22% of Nebraska imports)
#18. Wisconsin
Total trade with Canada in 2017: $11.1 billion (22.3% of Wisconsin trade)
2017 exports to Canada: $6.9 billion (30.9% of Wisconsin exports)
2017 imports from Canada: $4.3 billion (15.3% of Wisconsin imports)
#17. Indiana
Total trade with Canada in 2017: $21.1 billion (22.8% of Indiana trade)
2017 exports to Canada: $13.1 billion (34.7% of Indiana exports)
2017 imports from Canada: $7.9 billion (14.5% of Indiana imports)
#16. Colorado
Total trade with Canada in 2017: $5 billion (23.9% of Colorado trade)
2017 exports to Canada: $1.4 billion (17.3% of Colorado exports)
2017 imports from Canada: $3.6 billion (28.1% of Colorado imports)
#15. Illinois
Total trade with Canada in 2017: $49.7 billion (24.8% of Illinois trade)
2017 exports to Canada: $17.6 billion (27.1% of Illinois exports)
2017 imports from Canada: $32.2 billion (23.7% of Illinois imports)
#14. Missouri
Total trade with Canada in 2017: $8.4 billion (25.4% of Missouri trade)
2017 exports to Canada: $5.2 billion (36.4% of Missouri exports)
2017 imports from Canada: $3.2 billion (17.2% of Missouri imports)
#13. Ohio
Total trade with Canada in 2017: $31.1 billion (26.4% of Ohio trade)
2017 exports to Canada: $18.9 billion (37.7% of Ohio exports)
2017 imports from Canada: $12.2 billion (18% of Ohio imports)
#12. West Virginia
Total trade with Canada in 2017: $2.8 billion (26.5% of West Virginia trade)
2017 exports to Canada: $1.5 billion (21.3% of West Virginia exports)
2017 imports from Canada: $1.3 billion (37.5% of West Virginia imports)
#11. Minnesota
Total trade with Canada in 2017: $13.9 billion (27.6% of Minnesota trade)
2017 exports to Canada: $4.3 billion (20.7% of Minnesota exports)
2017 imports from Canada: $9.6 billion (32.3% of Minnesota imports)
#10. Oklahoma
Total trade with Canada in 2017: $4.4 billion (29.4% of Oklahoma trade)
2017 exports to Canada: $1.4 billion (26% of Oklahoma exports)
2017 imports from Canada: $3 billion (31.3% of Oklahoma imports)
#9. Iowa
Total trade with Canada in 2017: $6.7 billion (29.9% of Iowa trade)
2017 exports to Canada: $4 billion (30.6% of Iowa exports)
2017 imports from Canada: $2.7 billion (28.8% of Iowa imports)
#8. Michigan
Total trade with Canada in 2017: $72.3 billion (36.1% of Michigan trade)
2017 exports to Canada: $24.8 billion (41.5% of Michigan exports)
2017 imports from Canada: $47.4 billion (33.8% of Michigan imports)
#7. New Hampshire
Total trade with Canada in 2017: $6 billion (36.5% of New Hampshire trade)
2017 exports to Canada: $576.4 million (11.2% of New Hampshire exports)
2017 imports from Canada: $5.5 billion (48% of New Hampshire imports)
#6. Wyoming
Total trade with Canada in 2017: $791.5 million (38.5% of Wyoming trade)
2017 exports to Canada: $204.3 million (17.1% of Wyoming exports)
2017 imports from Canada: $587.2 million (68.4% of Wyoming imports)
#5. South Dakota
Total trade with Canada in 2017: $950 million (38.6% of South Dakota trade)
2017 exports to Canada: $536.3 million (39.4% of South Dakota exports)
2017 imports from Canada: $413.7 million (37.6% of South Dakota imports)
#4. Maine
Total trade with Canada in 2017: $3 billion (49.9% of Maine trade)
2017 exports to Canada: $1.2 billion (45.5% of Maine exports)
2017 imports from Canada: $1.8 billion (53.5% of Maine imports)
#3. Vermont
Total trade with Canada in 2017: $3.4 billion (53.7% of Vermont trade)
2017 exports to Canada: $1.1 billion (38.5% of Vermont exports)
2017 imports from Canada: $2.4 billion (65.2% of Vermont imports)
#2. Montana
Total trade with Canada in 2017: $4.3 billion (73.2% of Montana trade)
2017 exports to Canada: $669.7 million (41.8% of Montana exports)
2017 imports from Canada: $3.6 billion (85% of Montana imports)
#1. North Dakota
Total trade with Canada in 2017: $5.9 billion (73.7% of North Dakota trade)
2017 exports to Canada: $4.4 billion (82.4% of North Dakota exports)
2017 imports from Canada: $1.6 billion (56.8% of North Dakota imports)