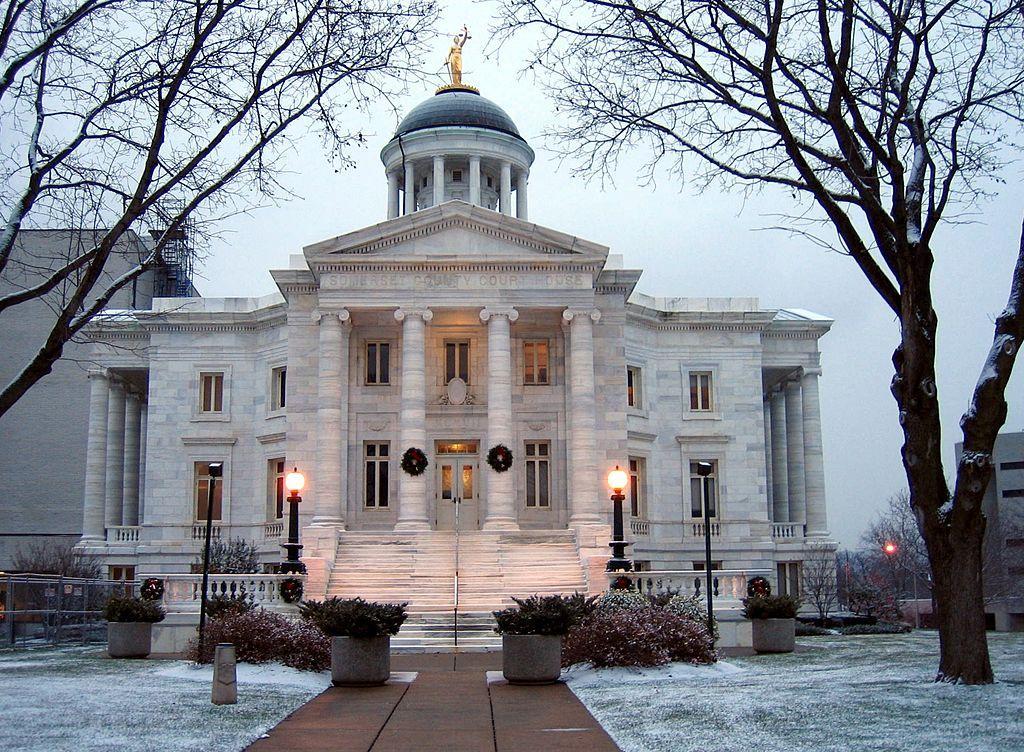 Wealthiest counties in the U.S.
Frederico Pizano // Wikicommons
Wealthiest counties in the U.S.
Certain city names immediately ring a bell because they are known for their glitzy mansions, fashionable stores, and trendy residents. This same thinking can be applied to counties, as well. Counties exist in order for a state to be divided into local governments for administrative purposes, but these divisions also start adapting characteristics of their own that distinguish them from the rest of the state.
Stacker decided to take a look at these counties and their characteristics using data from the American Community Survey, specifically ranking counties by their median household income. For each county, we've included the population, percentage of households who make over $150,000 in annual income as well as unemployment and poverty rates.
Virginia and New Jersey dominate the list, with counties from these states making up most of the top 10. The overall list shows that wealthy counties are located all over the United States, however, with the top 50 counties located across 20 states. Read on to see what counties made the final list.
RELATED: click here to find out where the richest Americans go to vacation within the U.S.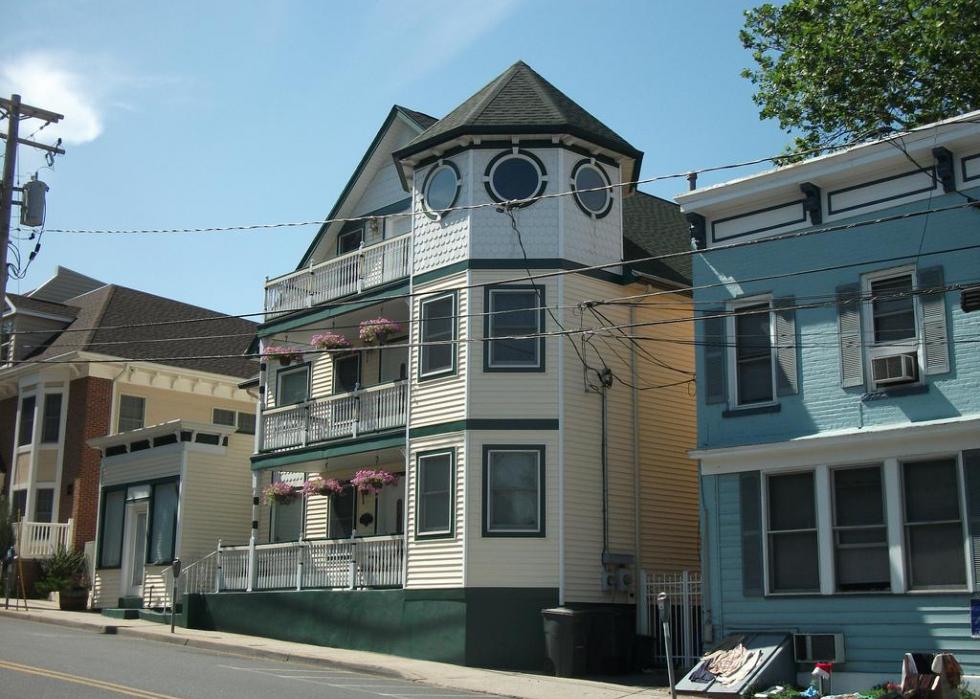 1 / 50
#50. Rockland County, New York
Estimated total population: 328,868
Median household income: $86,134
Percent of households making over $150,000: 24.7%
Unemployment rate: 7.0%
Poverty rate: 14.5%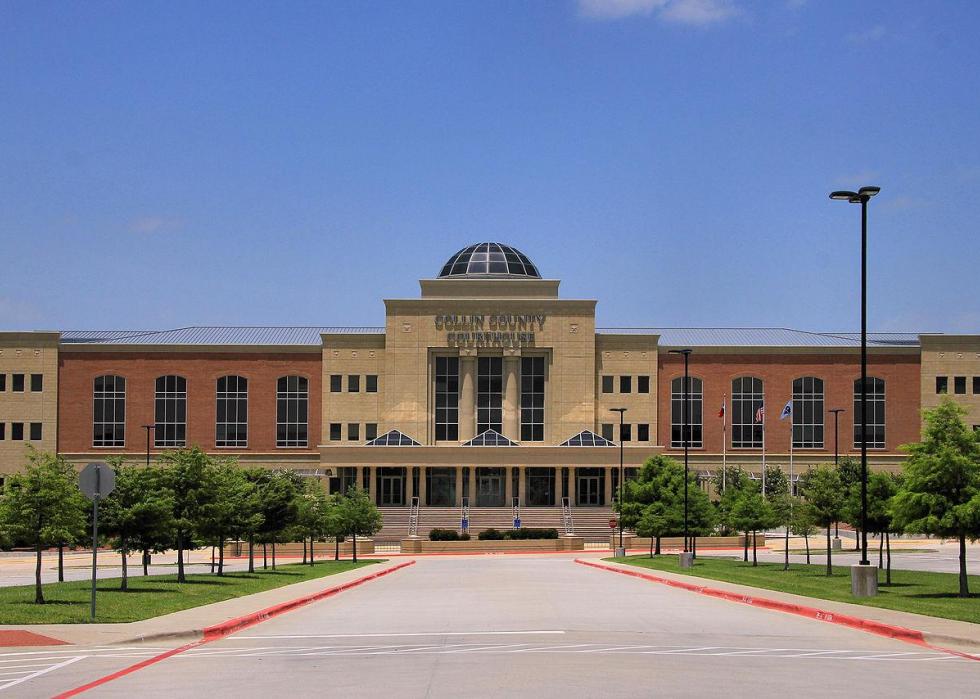 2 / 50
Larry D. Moore // Wikicommons
#49. Collin County, Texas
Estimated total population: 969,603
Median household income: $86,188
Percent of households making over $150,000: 22.5%
Unemployment rate: 4.5%
Poverty rate: 7.1%
3 / 50
#48. Westchester County, New York
Estimated total population: 980,244
Median household income: $86,226
Percent of households making over $150,000: 28.3%
Unemployment rate: 7.1%
Poverty rate: 9.8%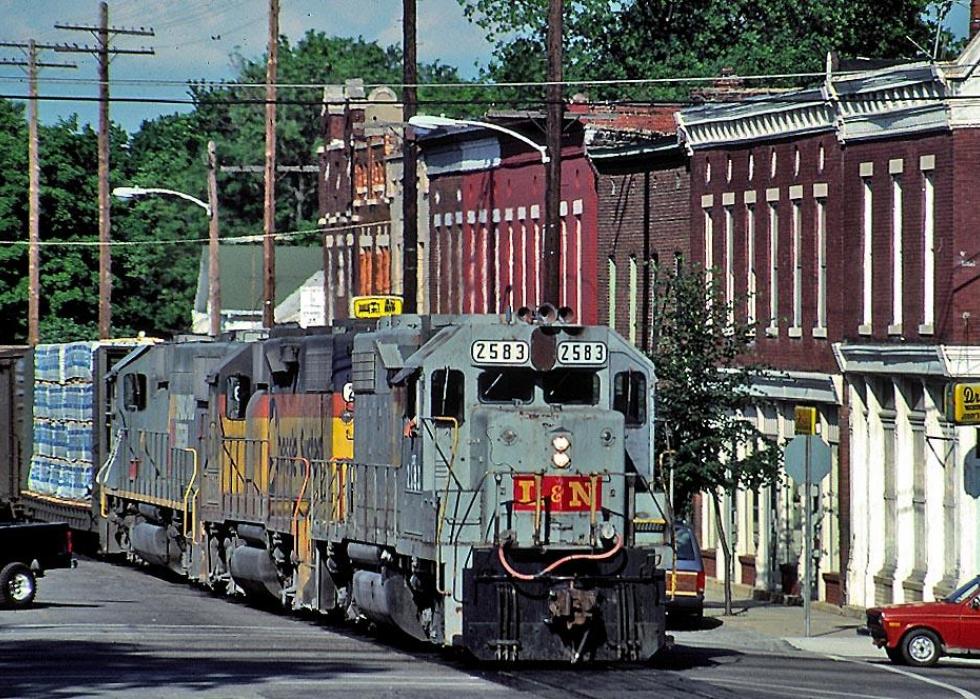 4 / 50
Bruce Fingerhood // Wikicommons
#47. Oldham County, Kentucky
Estimated total population: 66,415
Median household income: $86,324
Percent of households making over $150,000: 20.0%
Unemployment rate: 4.1%
Poverty rate: 6.0%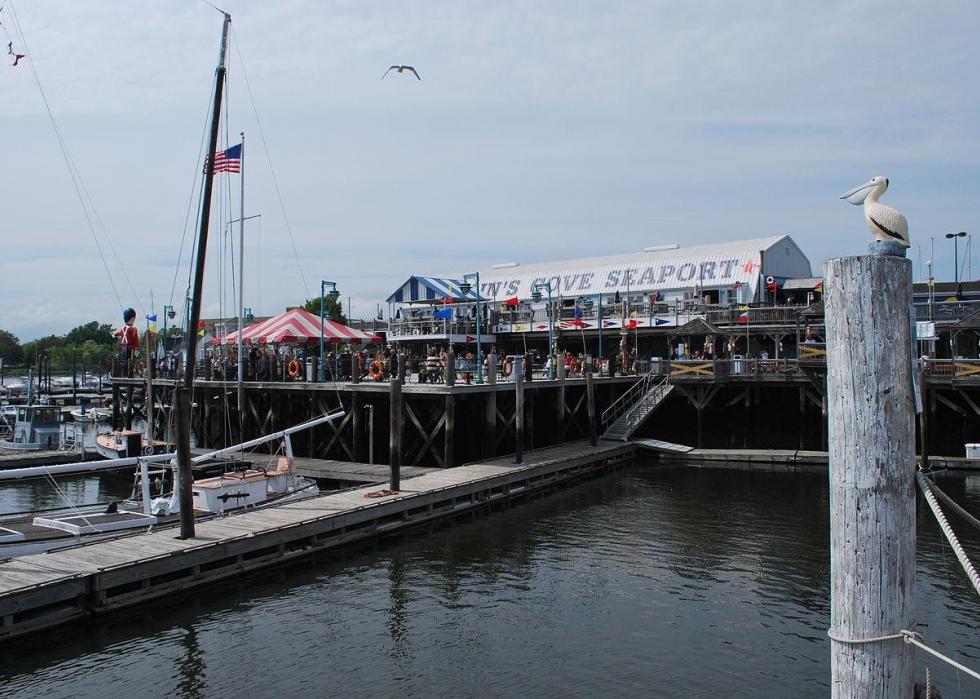 5 / 50
#46. Fairfield County, Connecticut
Estimated total population: 949,921
Median household income: $86,670
Percent of households making over $150,000: 27.9%
Unemployment rate: 8.2%
Poverty rate: 8.8%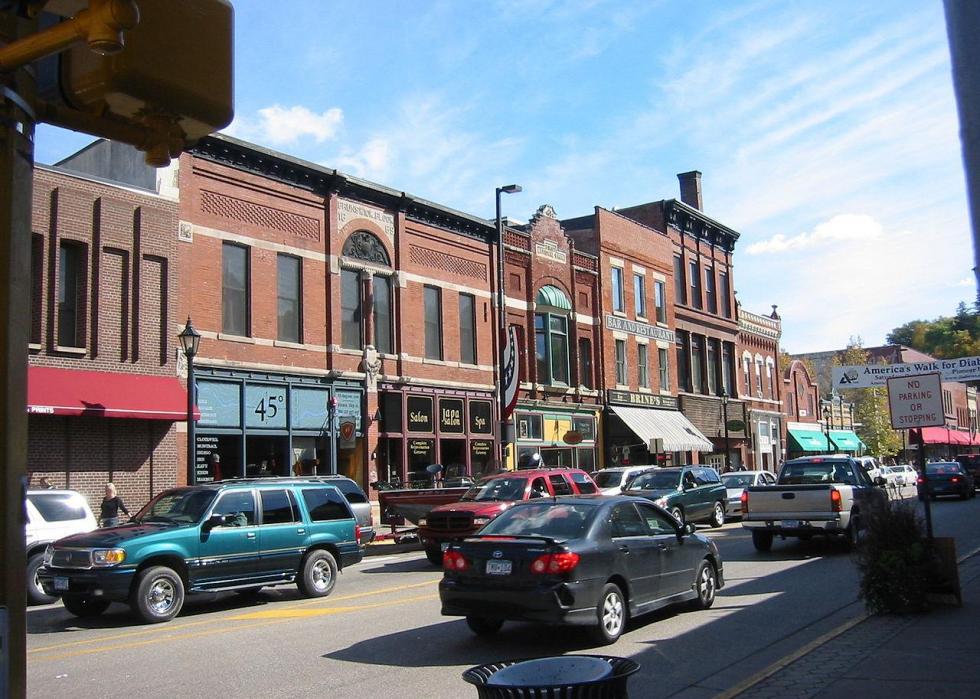 6 / 50
#45. Washington County, Minnesota
Estimated total population: 256,348
Median household income: $86,689
Percent of households making over $150,000: 19.9%
Unemployment rate: 4.0%
Poverty rate: 5.1%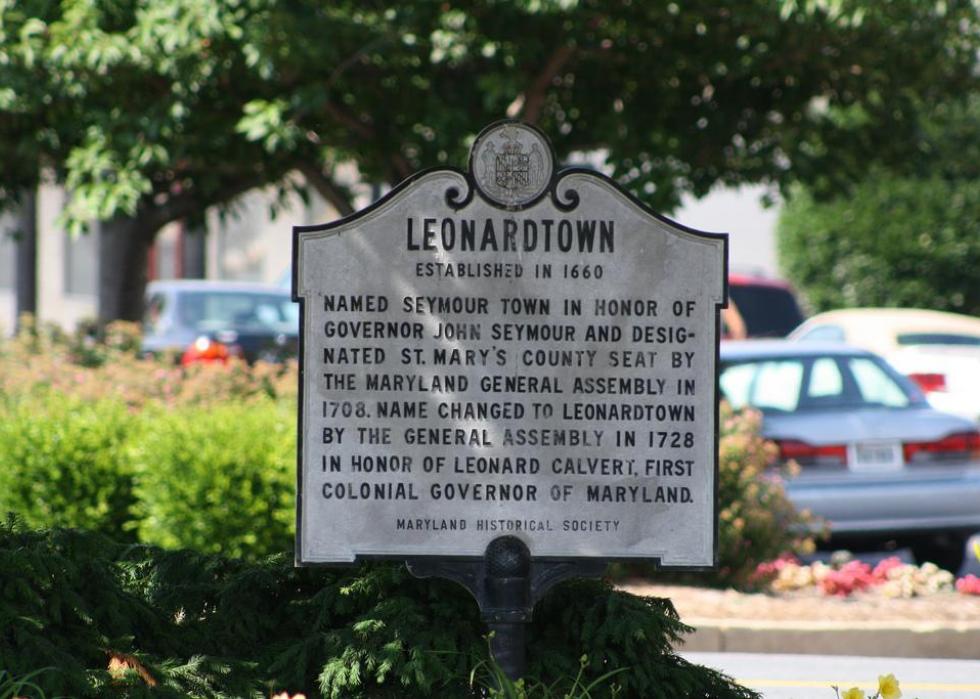 7 / 50
#44. St. Mary's County, Maryland
Estimated total population: 112,667
Median household income: $86,810
Percent of households making over $150,000: 18.4%
Unemployment rate: 4.4%
Poverty rate: 7.8%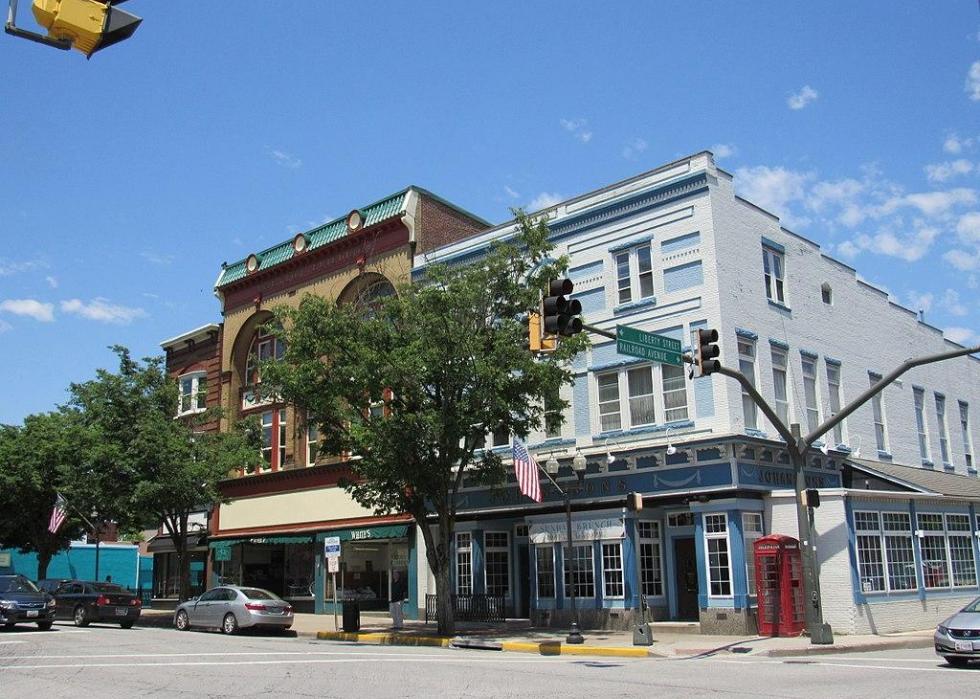 8 / 50
Farragutful // Wikicommons
#43. Carroll County, Maryland
Estimated total population: 167,781
Median household income: $87,060
Percent of households making over $150,000: 20.6%
Unemployment rate: 4.5%
Poverty rate: 5.7%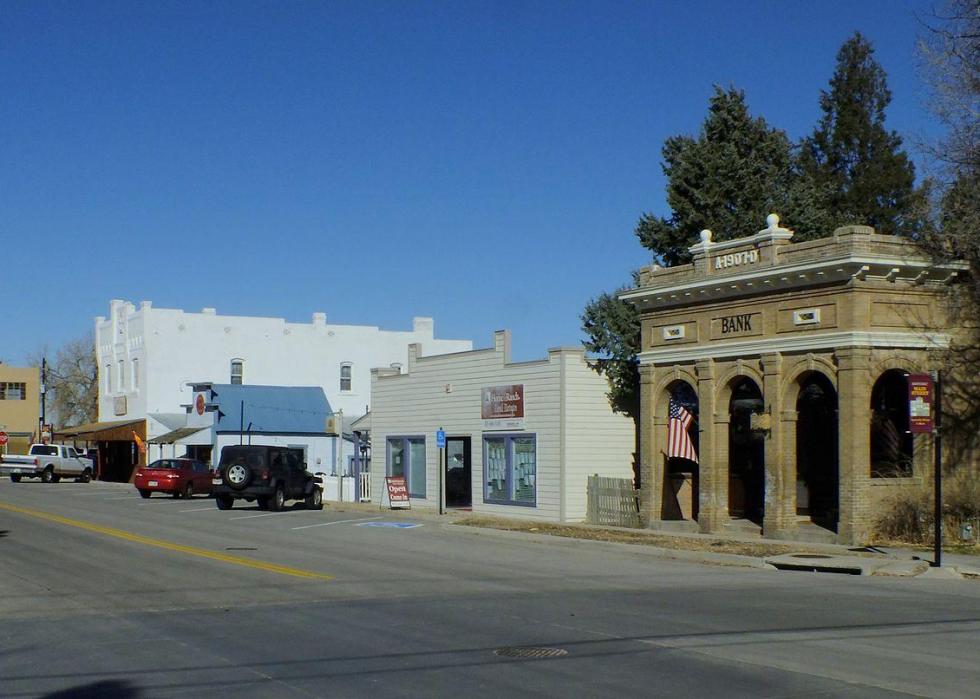 9 / 50
#42. Elbert County, Colorado
Estimated total population: 25,642
Median household income: $87,288
Percent of households making over $150,000: 22.0%
Unemployment rate: 5.6%
Poverty rate: 5.1%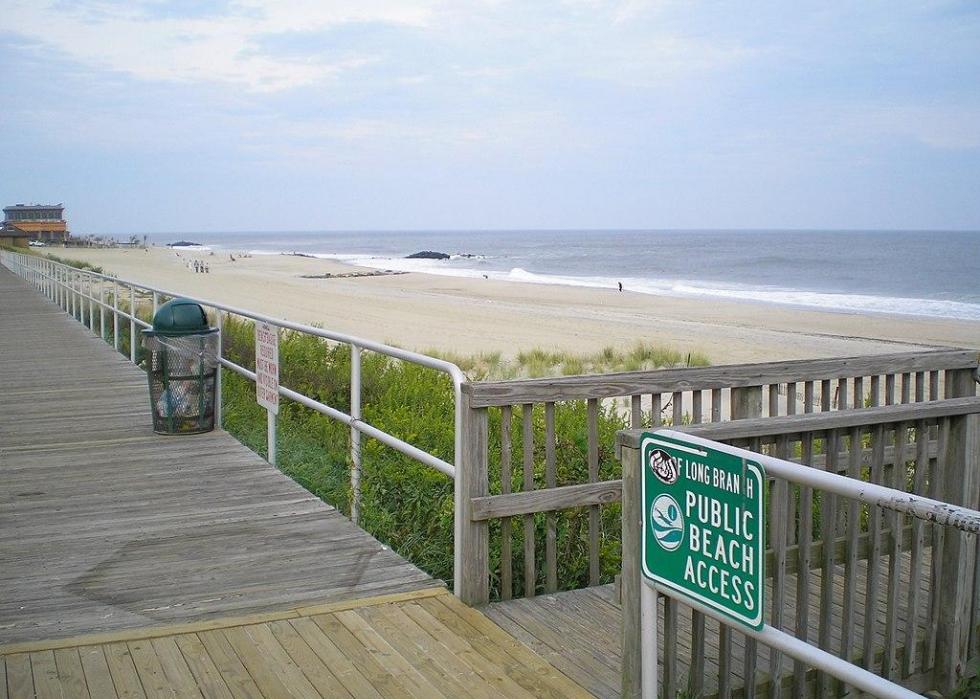 10 / 50
David Shankbone // Wikicommons
#41. Monmouth County, New Jersey
Estimated total population: 626,351
Median household income: $87,297
Percent of households making over $150,000: 25.7%
Unemployment rate: 6.8%
Poverty rate: 7.6%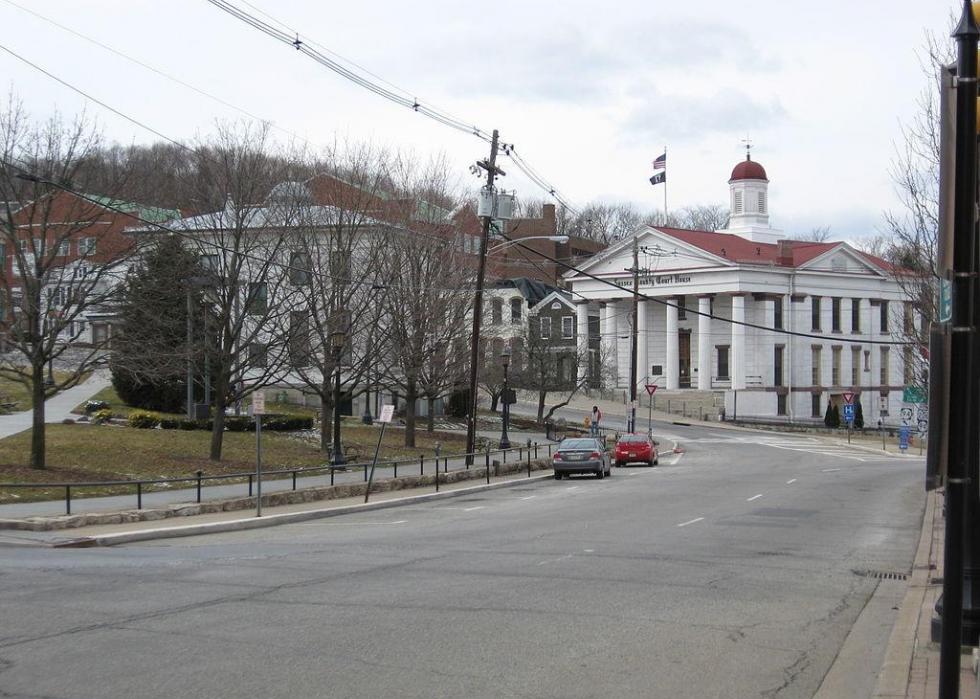 11 / 50
Colonel Henry // Wikicommons
#40. Sussex County, New Jersey
Estimated total population: 141,682
Median household income: $87,388
Percent of households making over $150,000: 20.7%
Unemployment rate: 7.2%
Poverty rate: 5.8%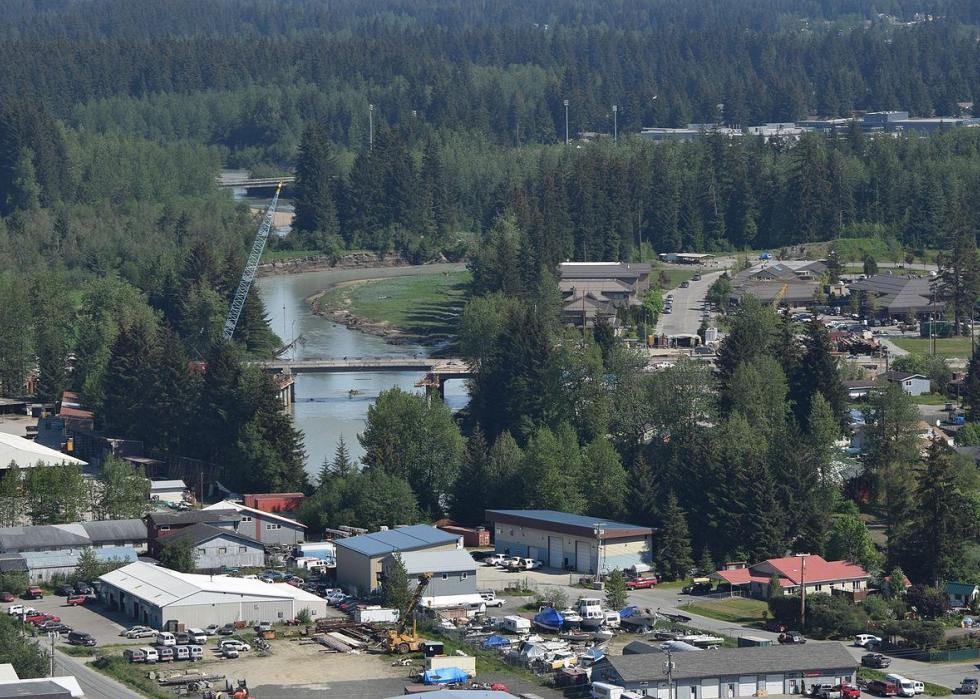 12 / 50
James Brooks // Wikicommons
#39. Juneau City and Borough, Alaska
Estimated total population: 32,094
Median household income: $87,436
Percent of households making over $150,000: 16.9%
Unemployment rate: 4.9%
Poverty rate: 7.4%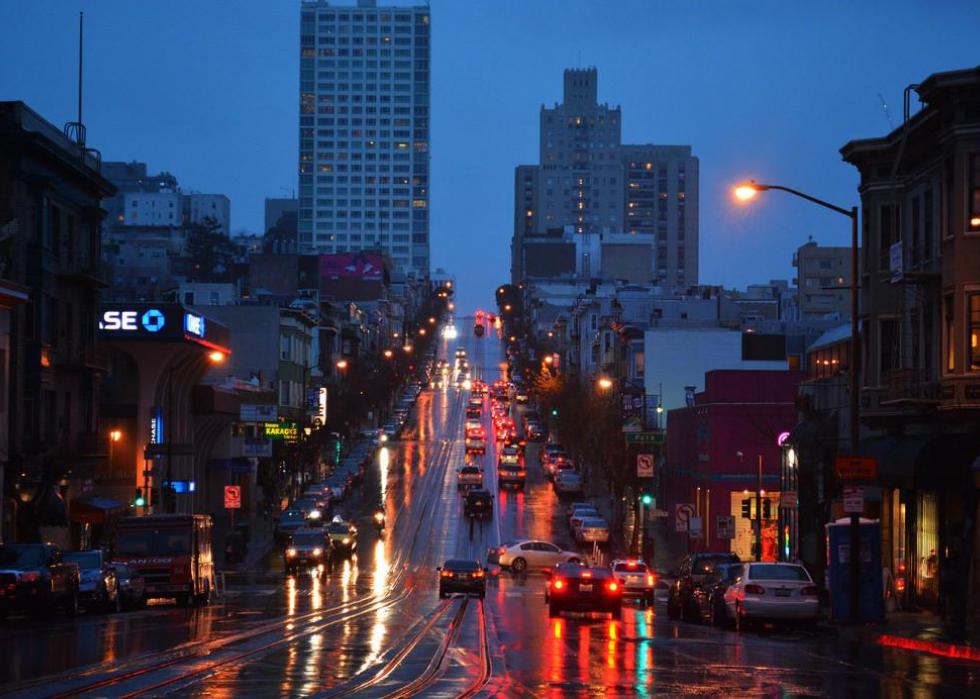 13 / 50
#38. San Francisco County, California
Estimated total population: 884,363
Median household income: $87,701
Percent of households making over $150,000: 28.8%
Unemployment rate: 6.2%
Poverty rate: 12.5%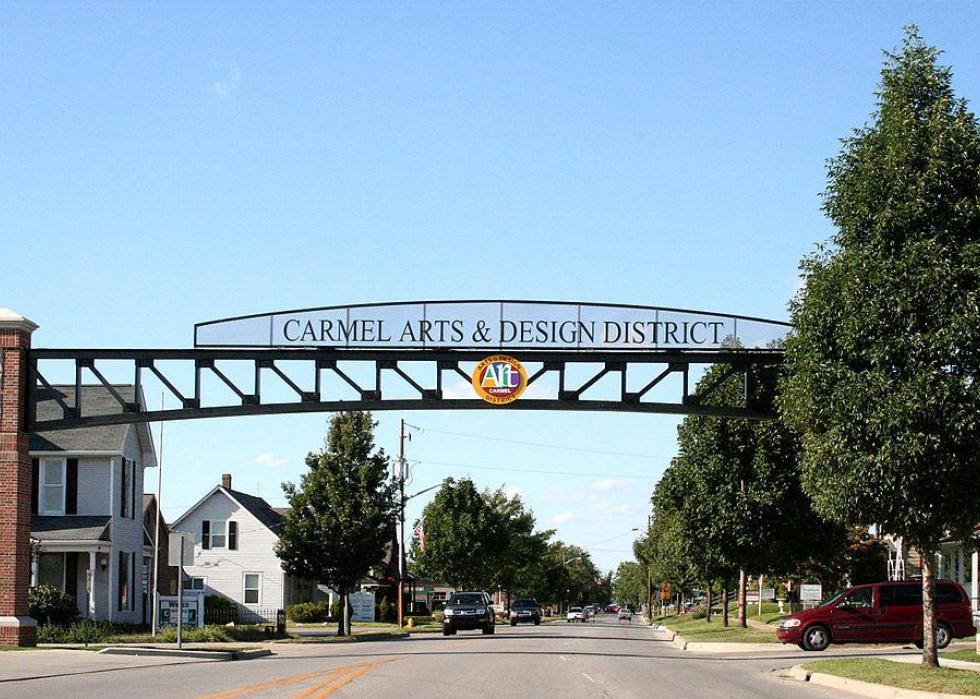 14 / 50
#37. Hamilton County, Indiana
Estimated total population: 323,747
Median household income: $87,782
Percent of households making over $150,000: 22.3%
Unemployment rate: 3.5%
Poverty rate: 5.1%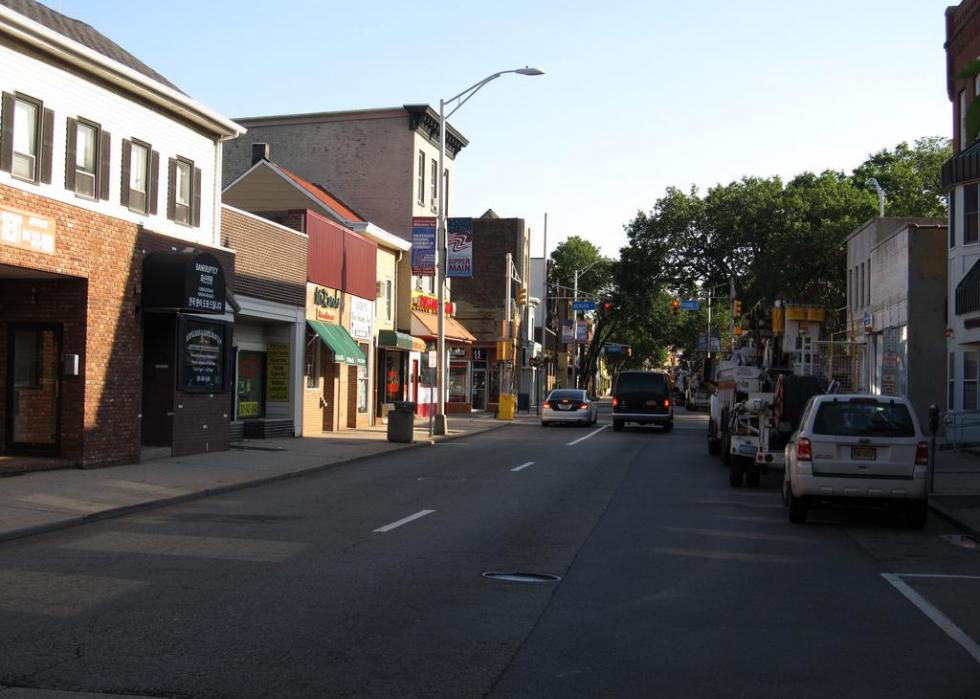 15 / 50
#36. Bergen County, New Jersey
Estimated total population: 948,406
Median household income: $88,487
Percent of households making over $150,000: 26.5%
Unemployment rate: 5.8%
Poverty rate: 7.5%
16 / 50
Bobak Ha'Eri // Wikicommons
#35. Carver County, Minnesota
Estimated total population: 102,119
Median household income: $88,638
Percent of households making over $150,000: 23.3%
Unemployment rate: 3.0%
Poverty rate: 4.1%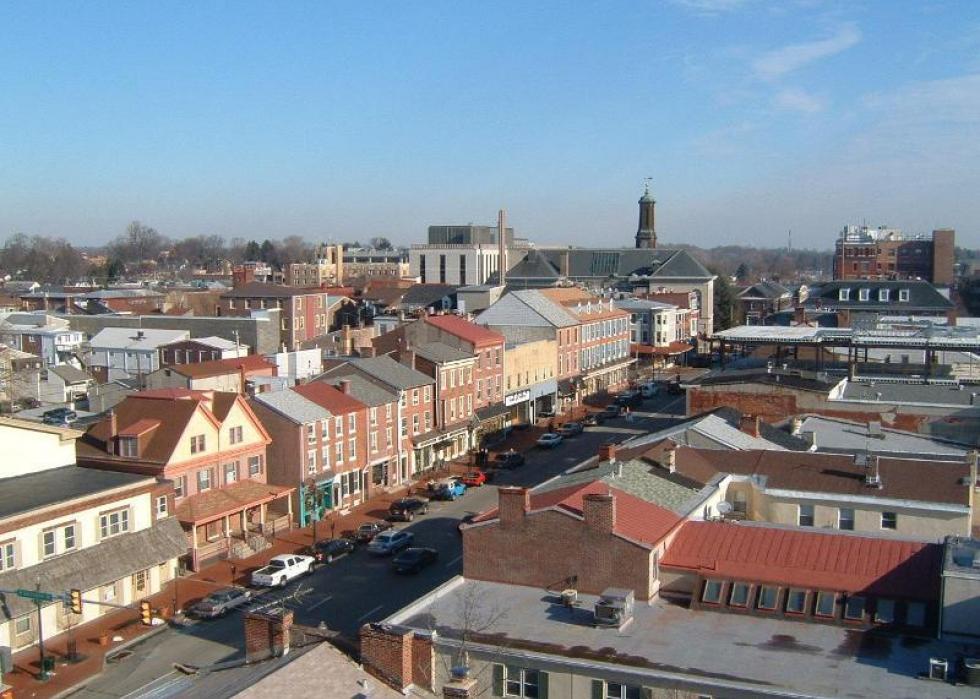 17 / 50
#34. Chester County, Pennsylvania
Estimated total population: 519,293
Median household income: $88,995
Percent of households making over $150,000: 25.3%
Unemployment rate: 5.3%
Poverty rate: 7.2%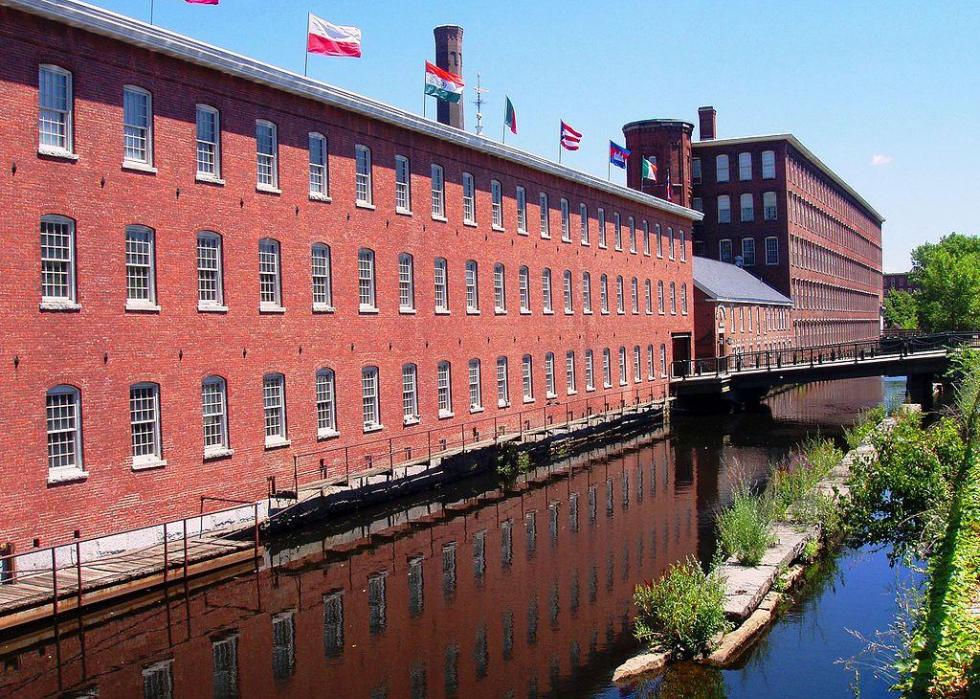 18 / 50
#33. Middlesex County, Massachusetts
Estimated total population: 1,602,947
Median household income: $89,019
Percent of households making over $150,000: 25.7%
Unemployment rate: 5.4%
Poverty rate: 8.2%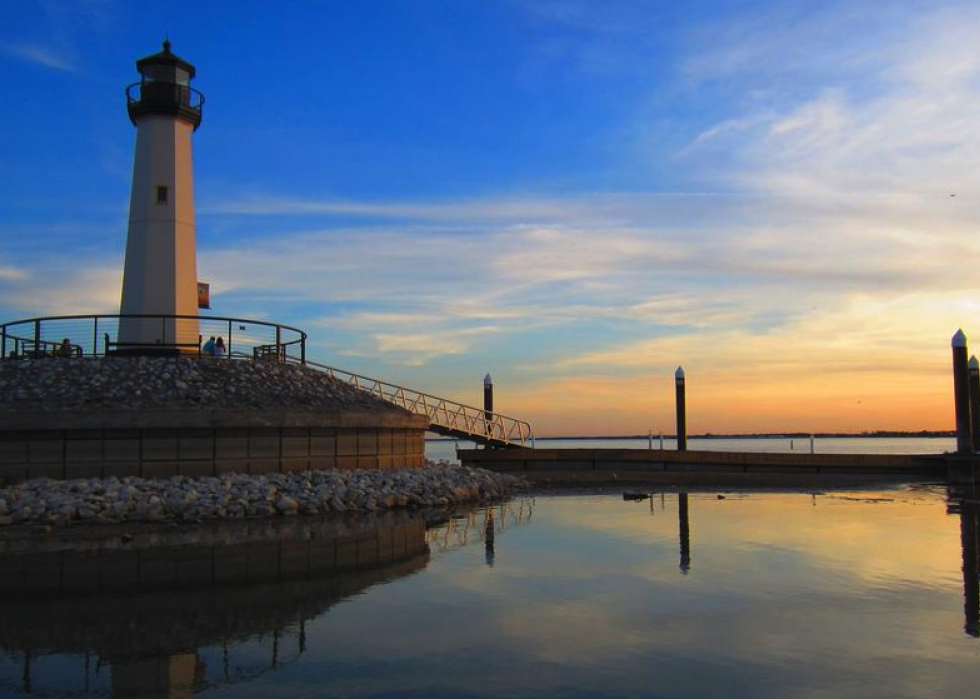 19 / 50
#32. Rockwall County, Texas
Estimated total population: 96,788
Median household income: $89,161
Percent of households making over $150,000: 21.6%
Unemployment rate: 5.4%
Poverty rate: 6.2%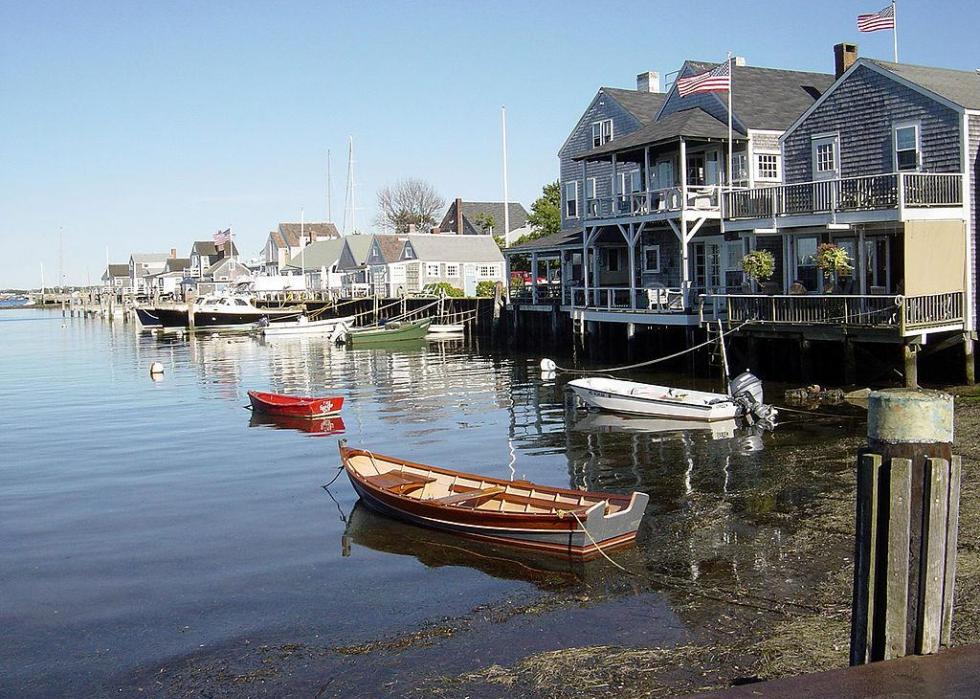 20 / 50
#31. Nantucket County, Massachusetts
Estimated total population: 11,229
Median household income: $89,428
Percent of households making over $150,000: 21.6%
Unemployment rate: 3.4%
Poverty rate: 10.3%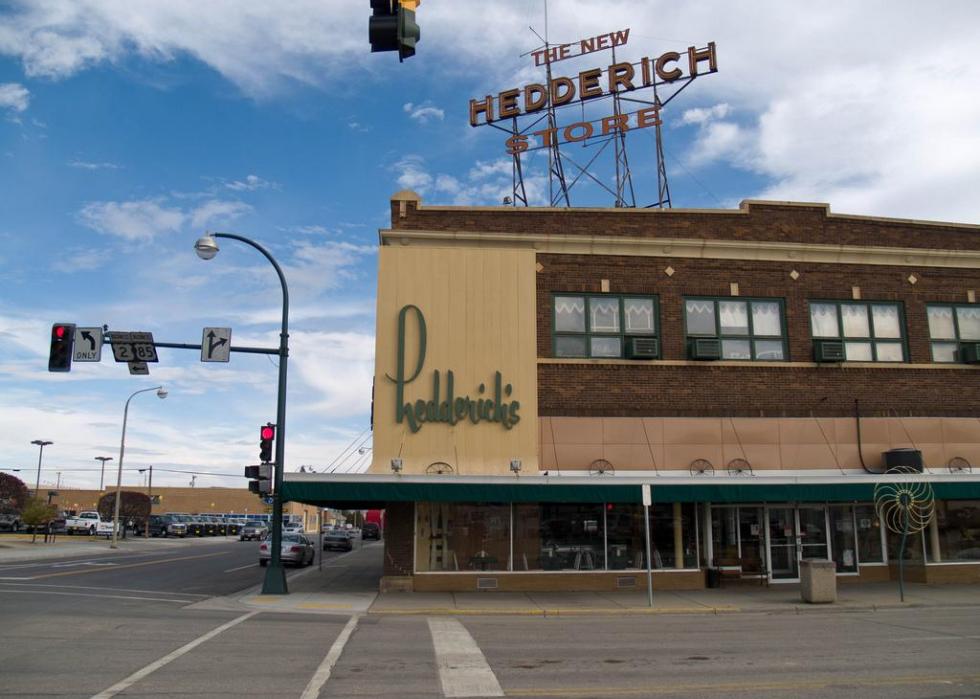 21 / 50
#30. Williams County, North Dakota
Estimated total population: 33,349
Median household income: $90,080
Percent of households making over $150,000: 22.5%
Unemployment rate: 2.0%
Poverty rate: 9.8%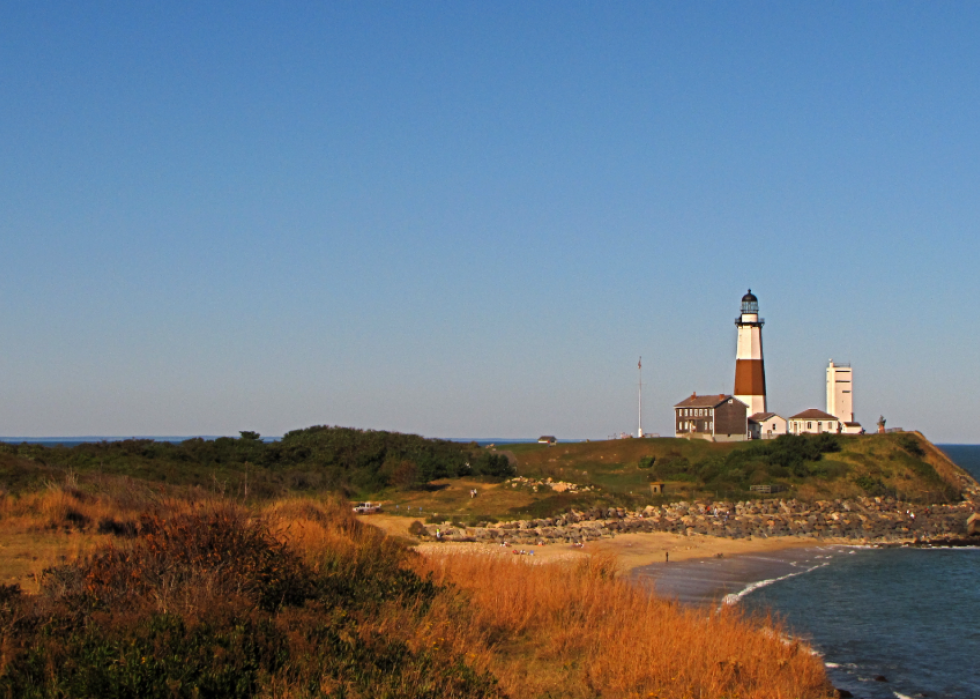 22 / 50
Tim Hettler // Wikicommons
#29. Suffolk County, New York
Estimated total population: 1,492,953
Median household income: $90,128
Percent of households making over $150,000: 24.6%
Unemployment rate: 6.1%
Poverty rate: 7.3%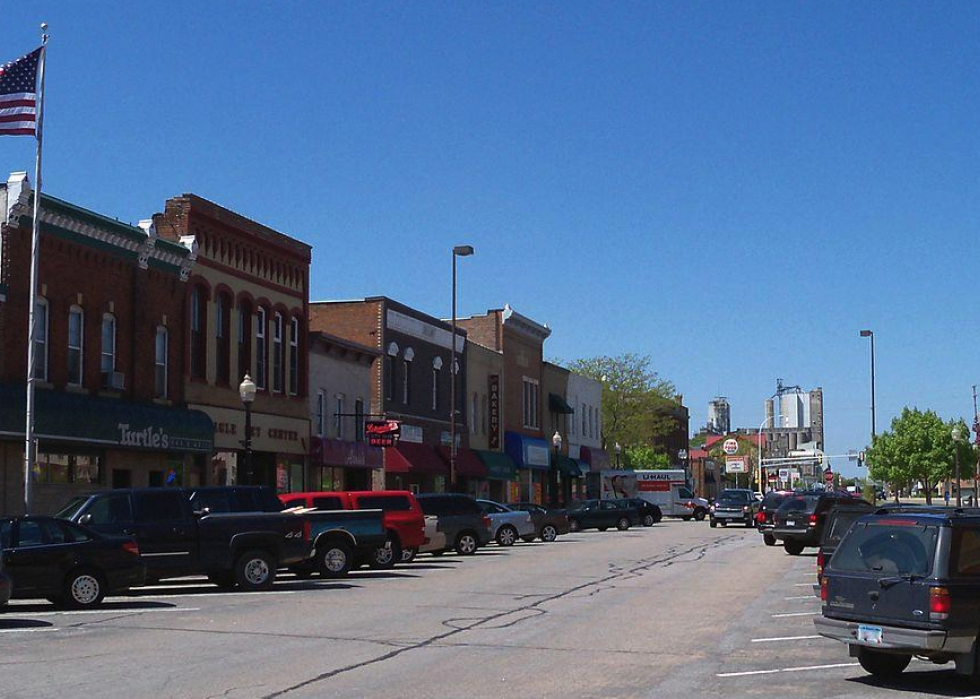 23 / 50
Alexius Horatius // Wikicommons
#28. Scott County, Minnesota
Estimated total population: 145,827
Median household income: $90,198
Percent of households making over $150,000: 21.5%
Unemployment rate: 4.0%
Poverty rate: 5.7%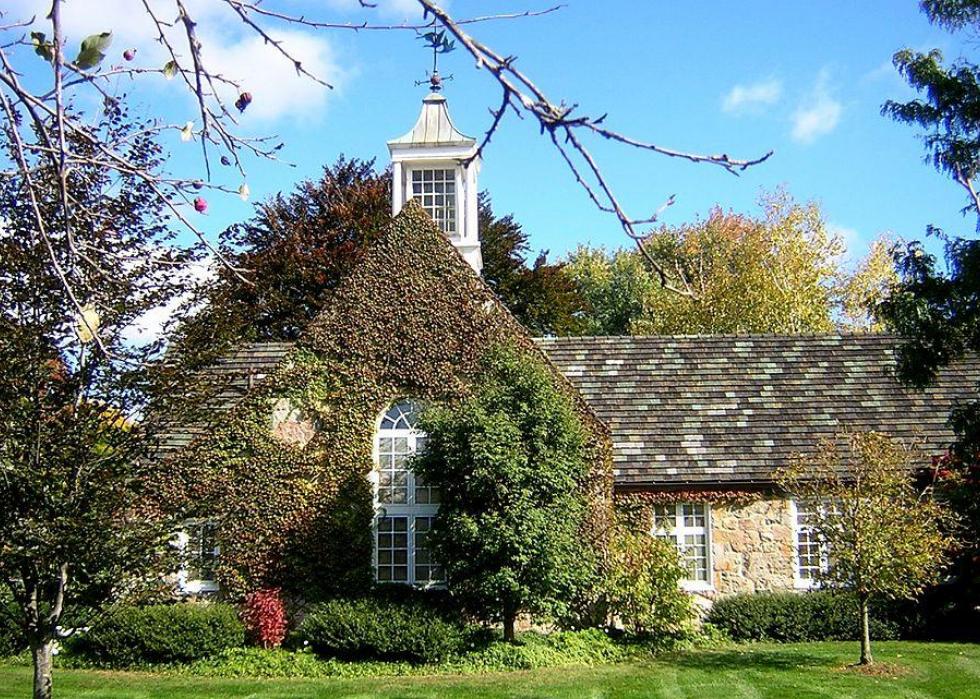 24 / 50
Jameslwoodward // Wikicommons
#27. Norfolk County, Massachusetts
Estimated total population: 700,322
Median household income: $90,226
Percent of households making over $150,000: 26.1%
Unemployment rate: 6.3%
Poverty rate: 6.7%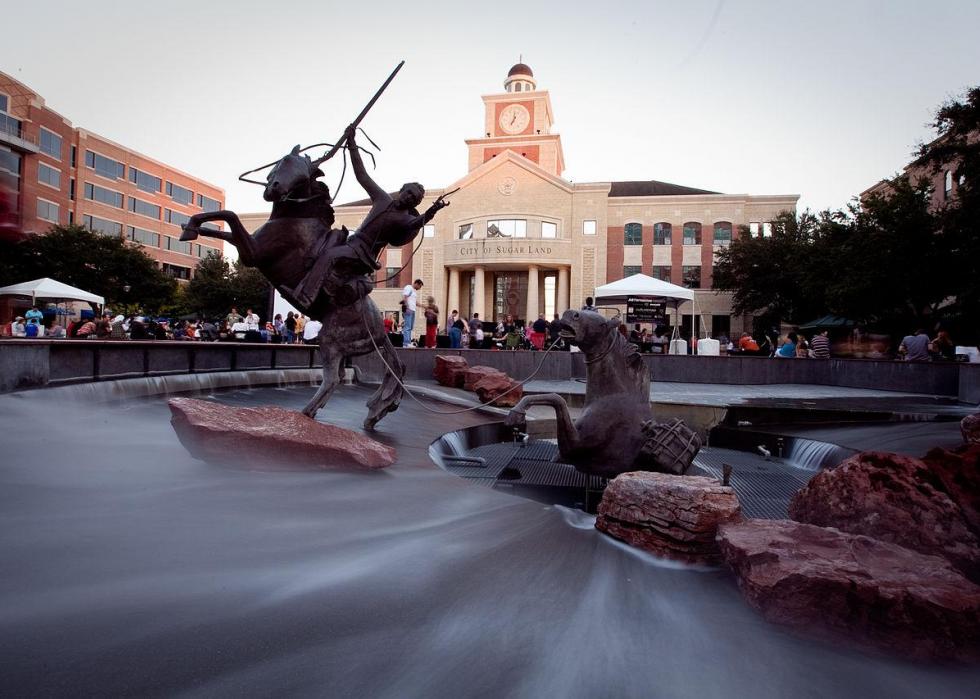 25 / 50
#26. Fort Bend County, Texas
Estimated total population: 764,828
Median household income: $91,152
Percent of households making over $150,000: 25.1%
Unemployment rate: 5.4%
Poverty rate: 8.2%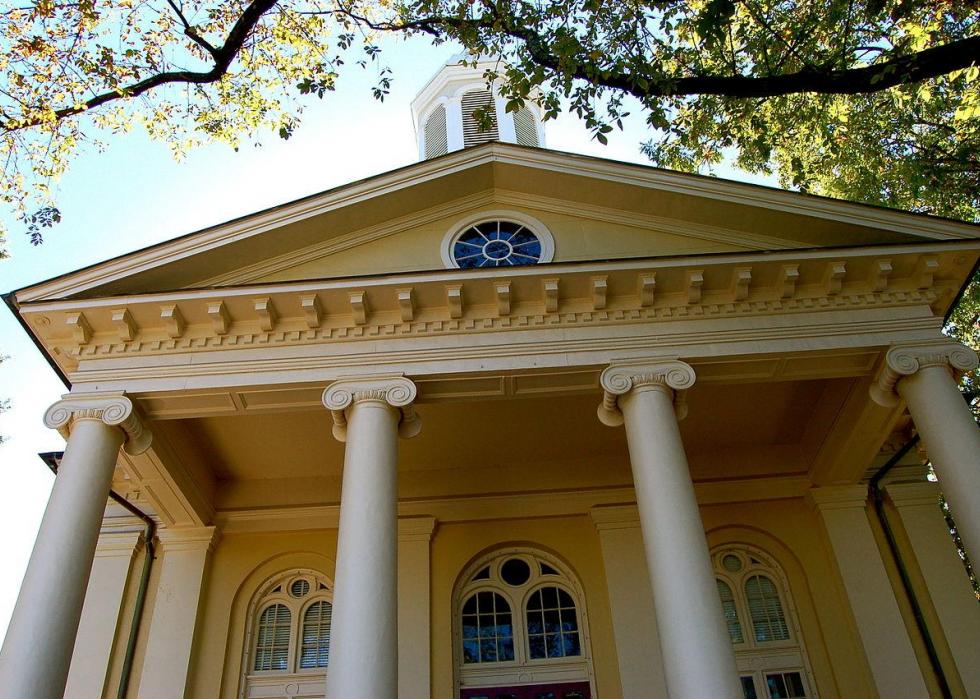 26 / 50
Taber Andrew Bain // Flickr
#25. Fauquier County, Virginia
Estimated total population: 69,465
Median household income: $91,221
Percent of households making over $150,000: 23.9%
Unemployment rate: 4.0%
Poverty rate: 6.0%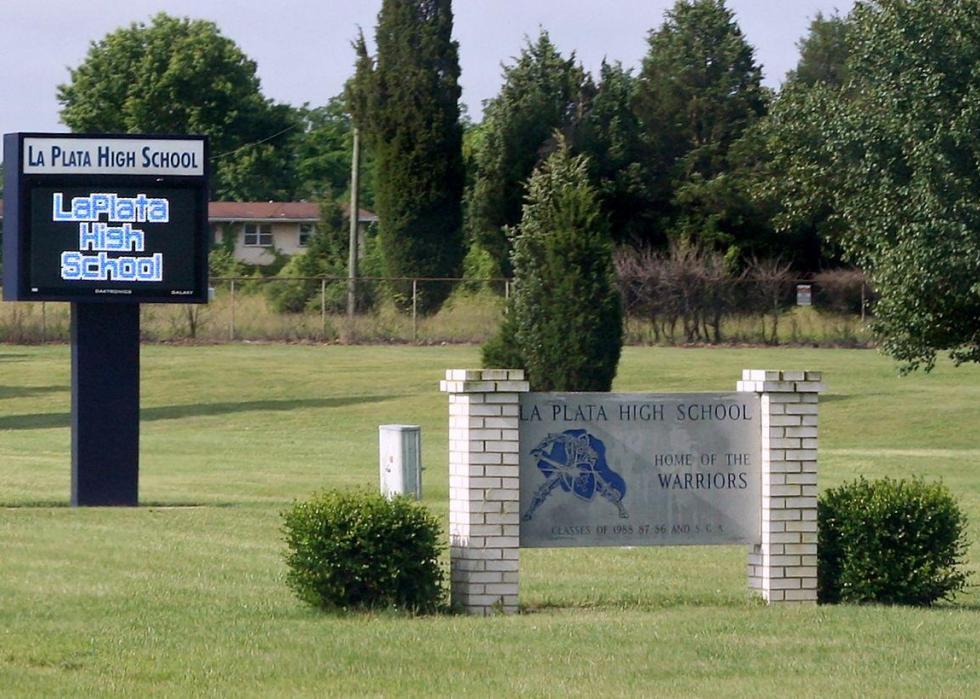 27 / 50
Joshua Kinard // Wikicommons
#24. Charles County, Maryland
Estimated total population: 159,700
Median household income: $91,373
Percent of households making over $150,000: 22.3%
Unemployment rate: 5.0%
Poverty rate: 7.7%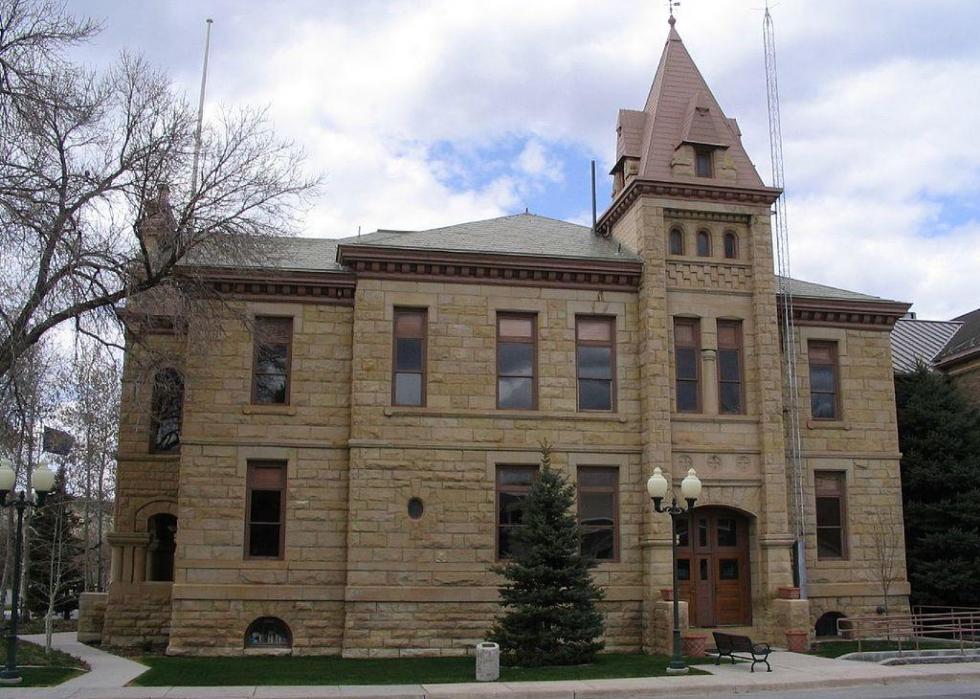 28 / 50
#23. Summit County, Utah
Estimated total population: 41,106
Median household income: $91,470
Percent of households making over $150,000: 27.6%
Unemployment rate: 3.2%
Poverty rate: 7.9%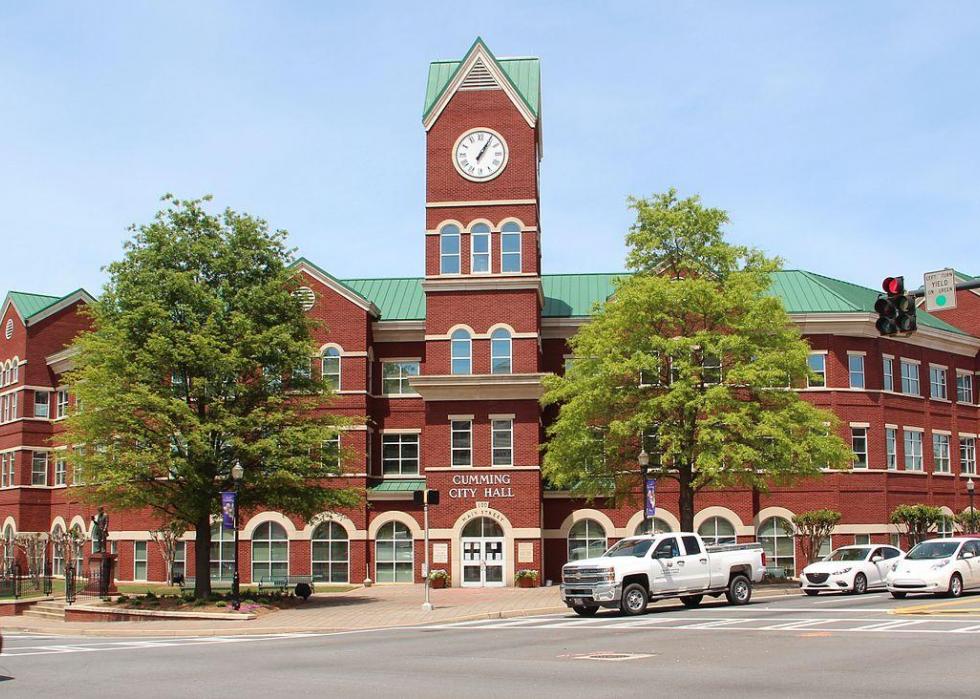 29 / 50
Thomson200 // Wikicommons
#22. Forsyth County, Georgia
Estimated total population: 227,967
Median household income: $91,842
Percent of households making over $150,000: 24.6%
Unemployment rate: 4.8%
Poverty rate: 6.4%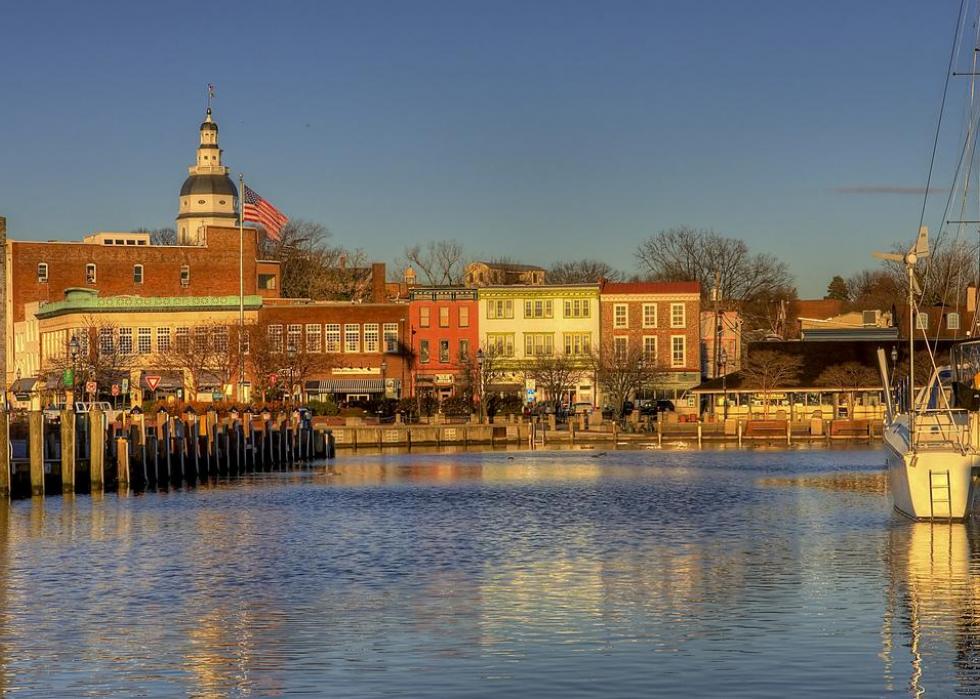 30 / 50
Charlie Stinchcomb // Flickr
#21. Anne Arundel County, Maryland
Estimated total population: 573,235
Median household income: $91,918
Percent of households making over $150,000: 23.7%
Unemployment rate: 5.5%
Poverty rate: 6.1%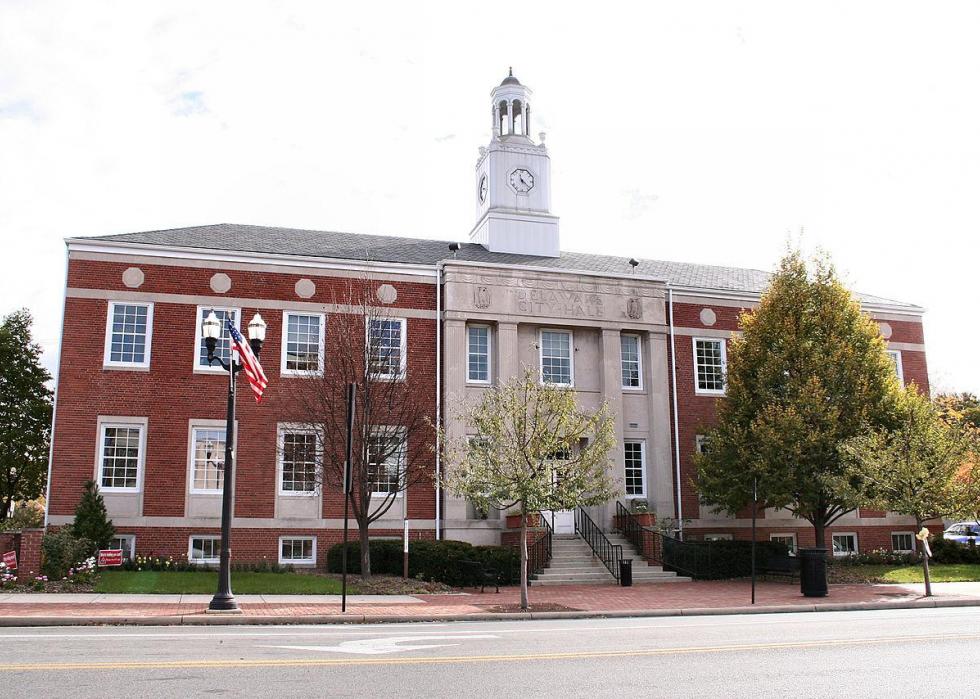 31 / 50
#20. Delaware County, Ohio
Estimated total population: 200,464
Median household income: $94,234
Percent of households making over $150,000: 25.4%
Unemployment rate: 2.7%
Poverty rate: 4.9%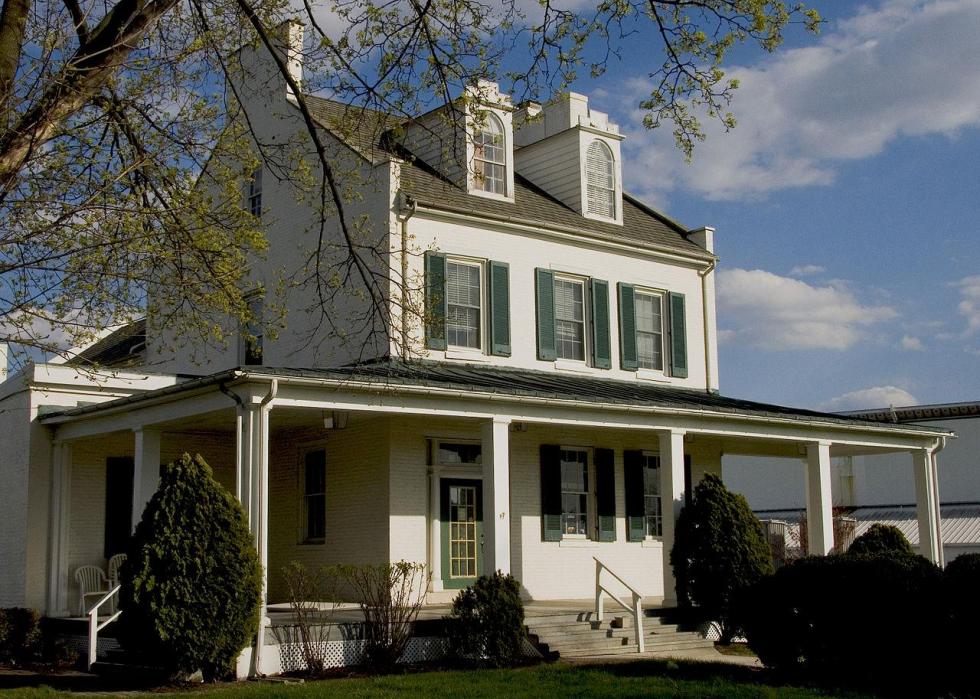 32 / 50
Acroterion // Wikicommons
#19. Calvert County, Maryland
Estimated total population: 91,502
Median household income: $96,808
Percent of households making over $150,000: 23.7%
Unemployment rate: 7.8%
Poverty rate: 6.0%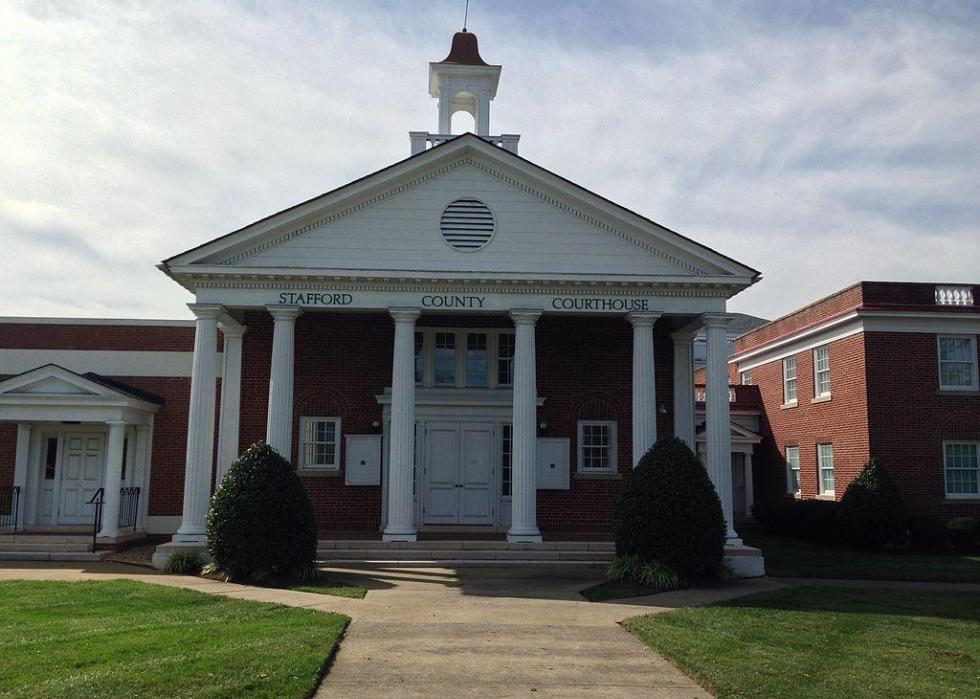 33 / 50
#18. Stafford County, Virginia
Estimated total population: 146,649
Median household income: $97,528
Percent of households making over $150,000: 26.9%
Unemployment rate: 4.9%
Poverty rate: 5.1%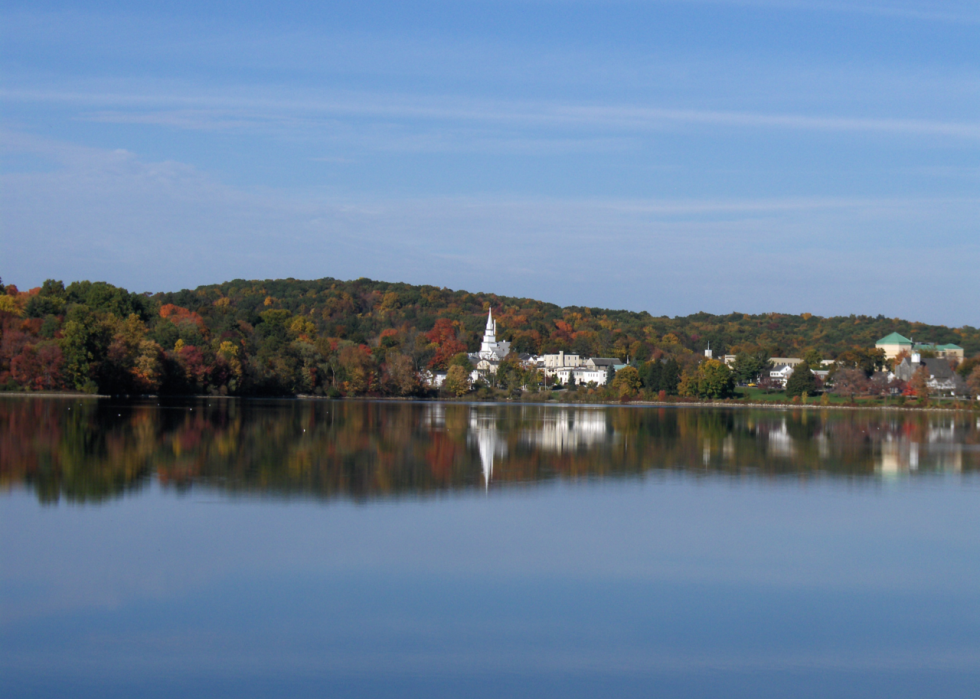 34 / 50
#17. Putnam County, New York
Estimated total population: 99,323
Median household income: $97,606
Percent of households making over $150,000: 26.9%
Unemployment rate: 6.2%
Poverty rate: 5.2%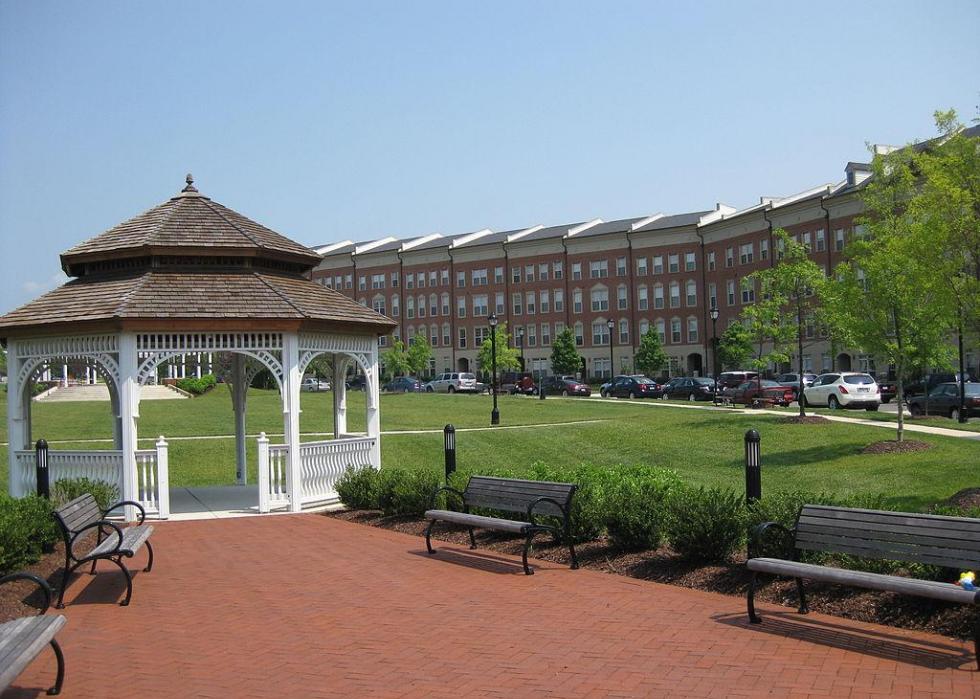 35 / 50
Eric Fredericks // Wikicommons
#16. Prince William County, Virginia
Estimated total population: 463,023
Median household income: $98,546
Percent of households making over $150,000: 26.5%
Unemployment rate: 5.4%
Poverty rate: 7.0%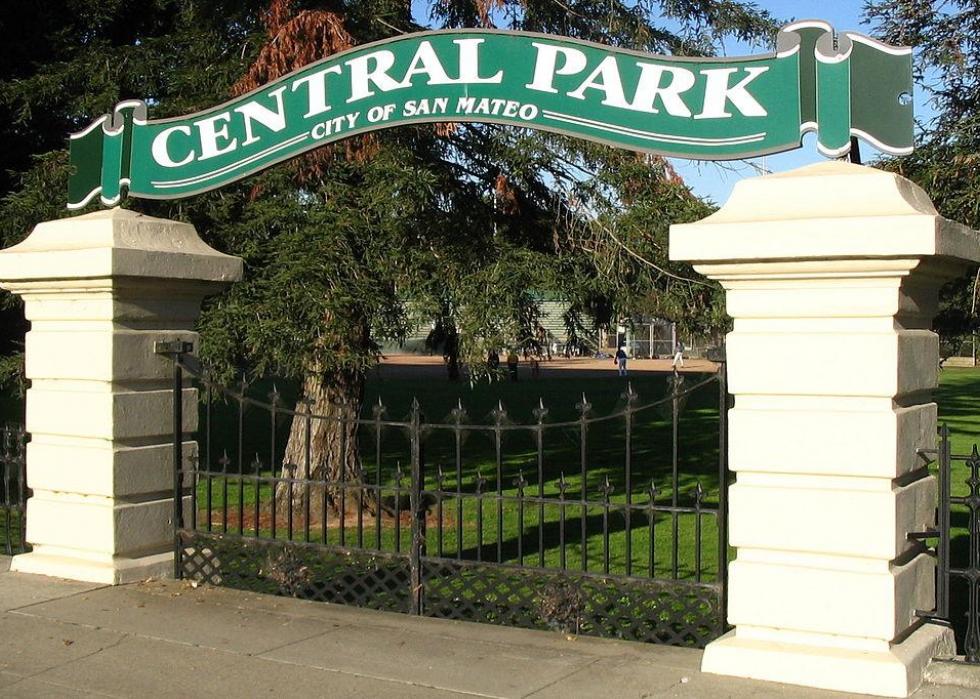 36 / 50
#15. San Mateo County, California
Estimated total population: 771,410
Median household income: $98,546
Percent of households making over $150,000: 31.0%
Unemployment rate: 5.6%
Poverty rate: 7.7%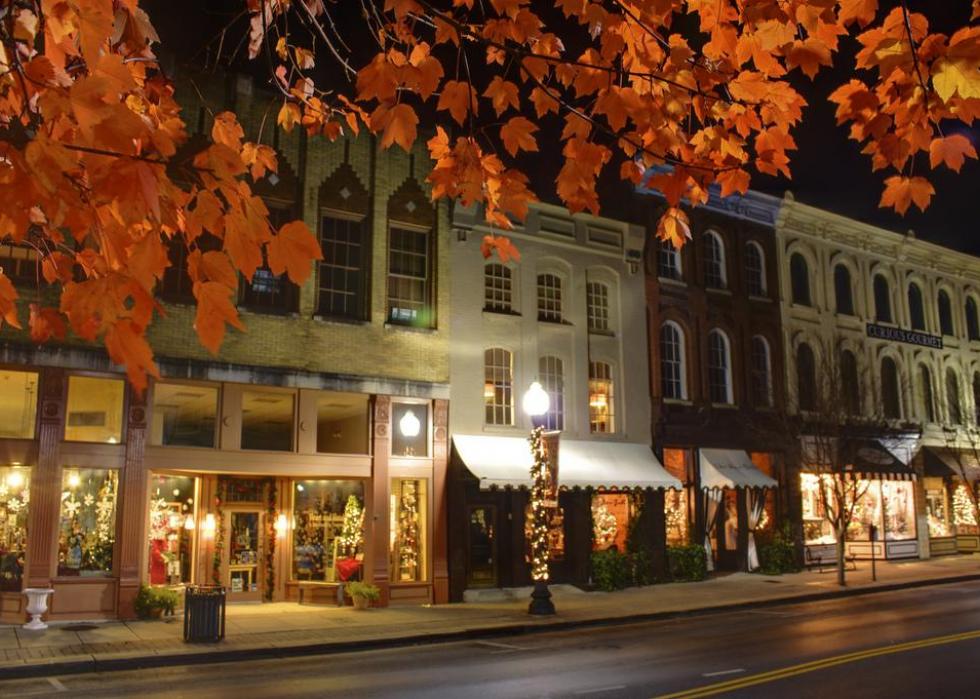 37 / 50
#14. Williamson County, Tennessee
Estimated total population: 226,257
Median household income: $100,140
Percent of households making over $150,000: 28.6%
Unemployment rate: 3.7%
Poverty rate: 5.2%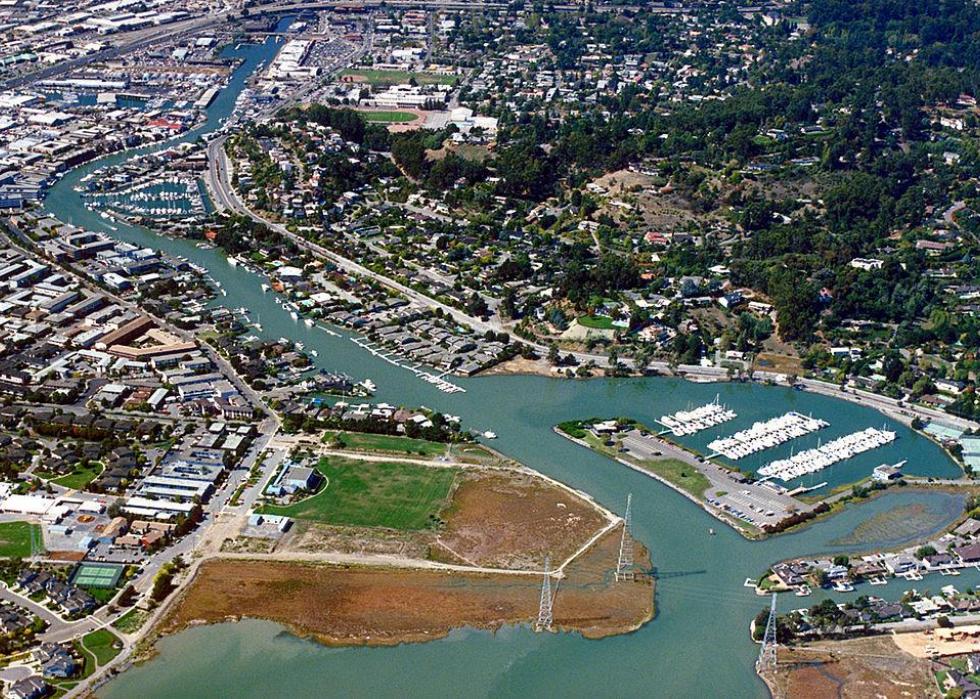 38 / 50
#13. Marin County, California
Estimated total population: 260,955
Median household income: $100,310
Percent of households making over $150,000: 33.2%
Unemployment rate: 5.1%
Poverty rate: 8.1%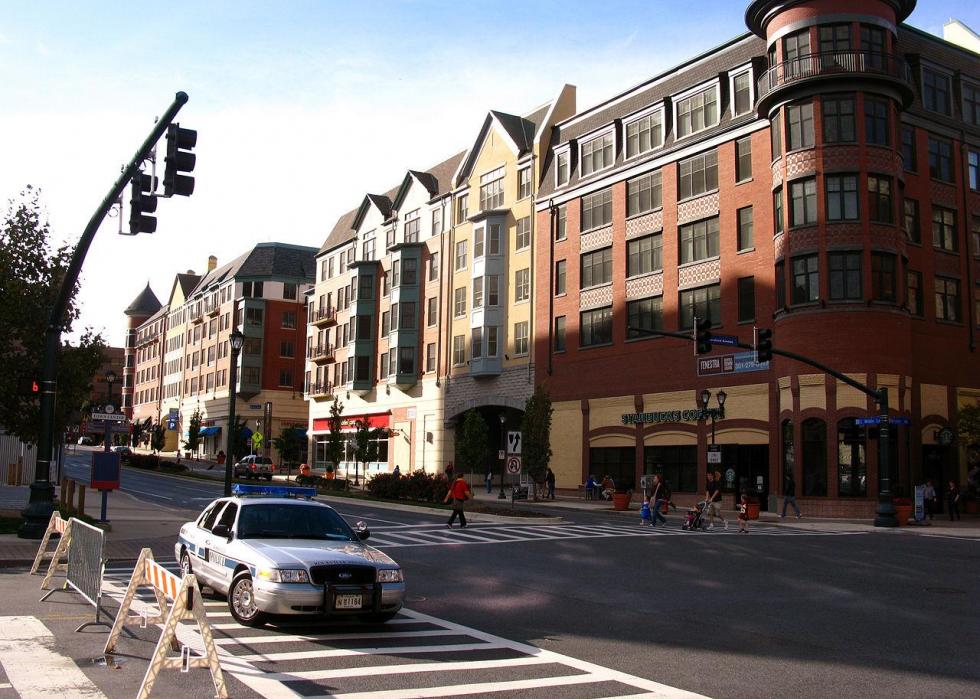 39 / 50
Andrew Bossi Laurel // flickr
#12. Montgomery County, Maryland
Estimated total population: 1,058,810
Median household income: $100,352
Percent of households making over $150,000: 30.8%
Unemployment rate: 5.8%
Poverty rate: 6.9%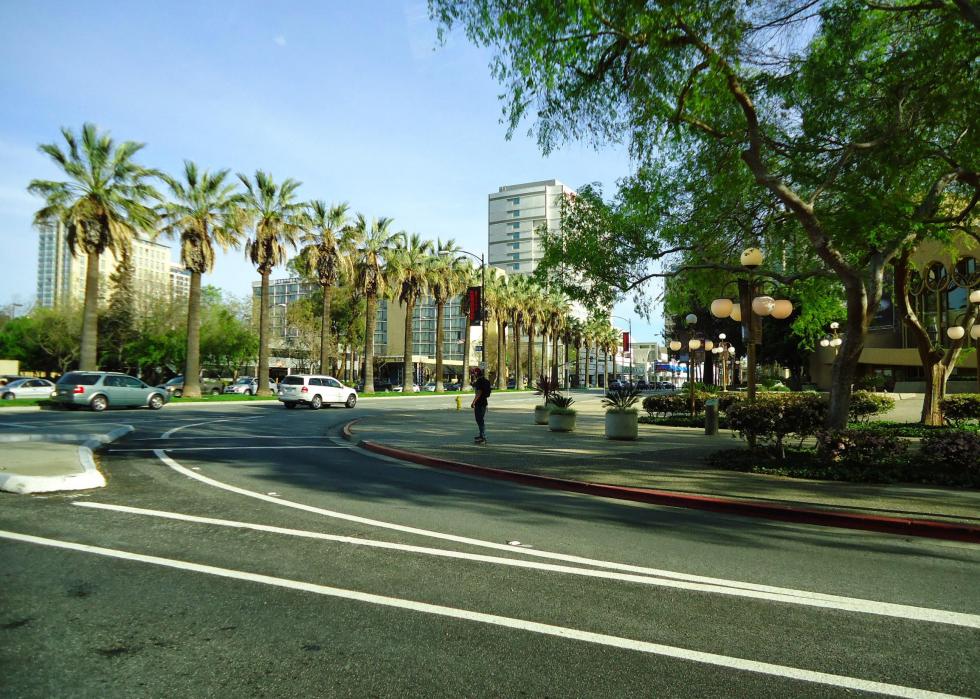 40 / 50
#11. Santa Clara County, California
Estimated total population: 1,938,153
Median household income: $101,173
Percent of households making over $150,000: 32.0%
Unemployment rate: 6.6%
Poverty rate: 9.3%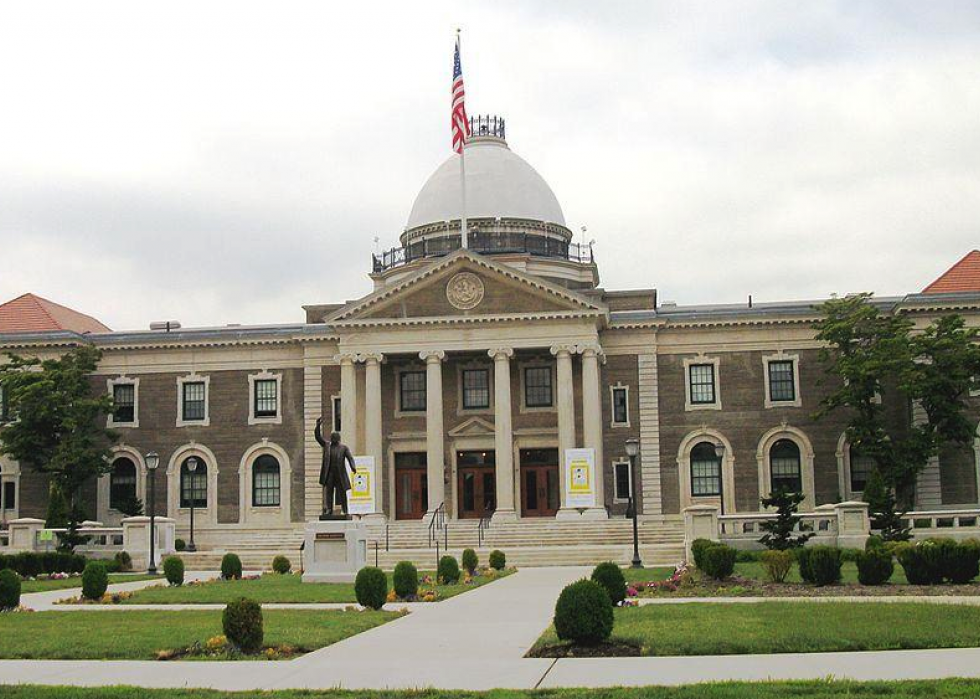 41 / 50
#10. Nassau County, New York
Estimated total population: 1,369,514
Median household income: $102,044
Percent of households making over $150,000: 30.8%
Unemployment rate: 5.8%
Poverty rate: 6.0%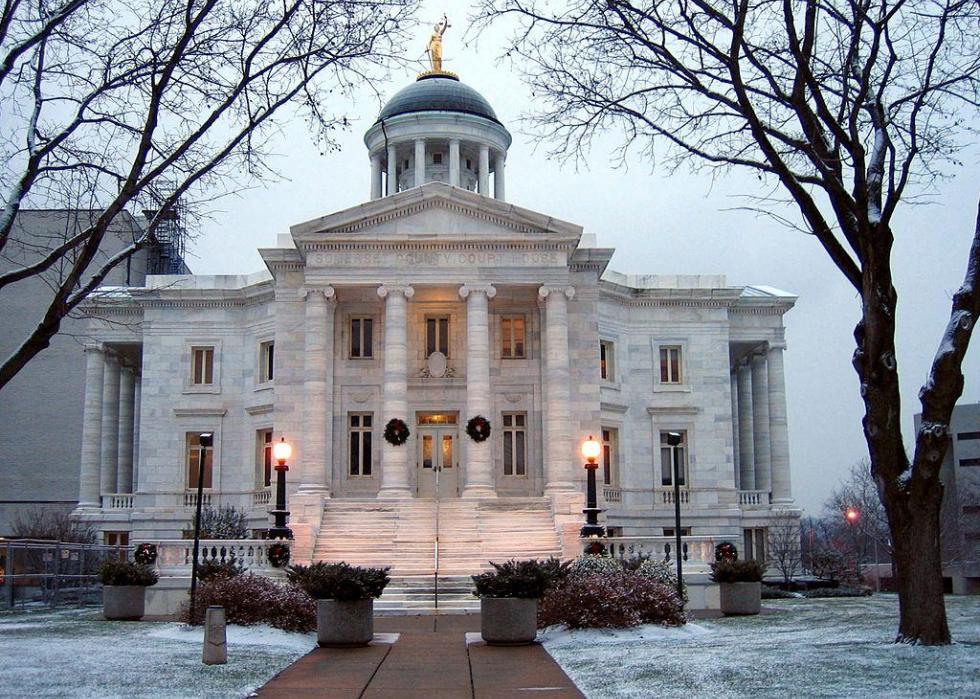 42 / 50
Frederico Pizano // Wikicommons
#9. Somerset County, New Jersey
Estimated total population: 335,432
Median household income: $102,405
Percent of households making over $150,000: 31.7%
Unemployment rate: 5.4%
Poverty rate: 5.2%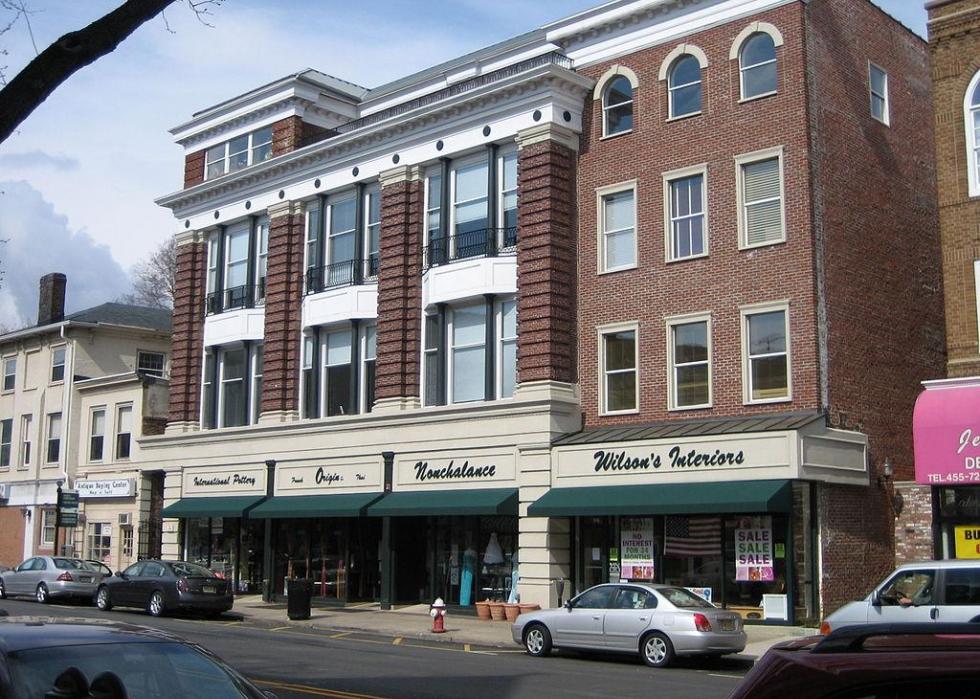 43 / 50
#8. Morris County, New Jersey
Estimated total population: 499,693
Median household income: $102,798
Percent of households making over $150,000: 31.6%
Unemployment rate: 5.6%
Poverty rate: 4.6%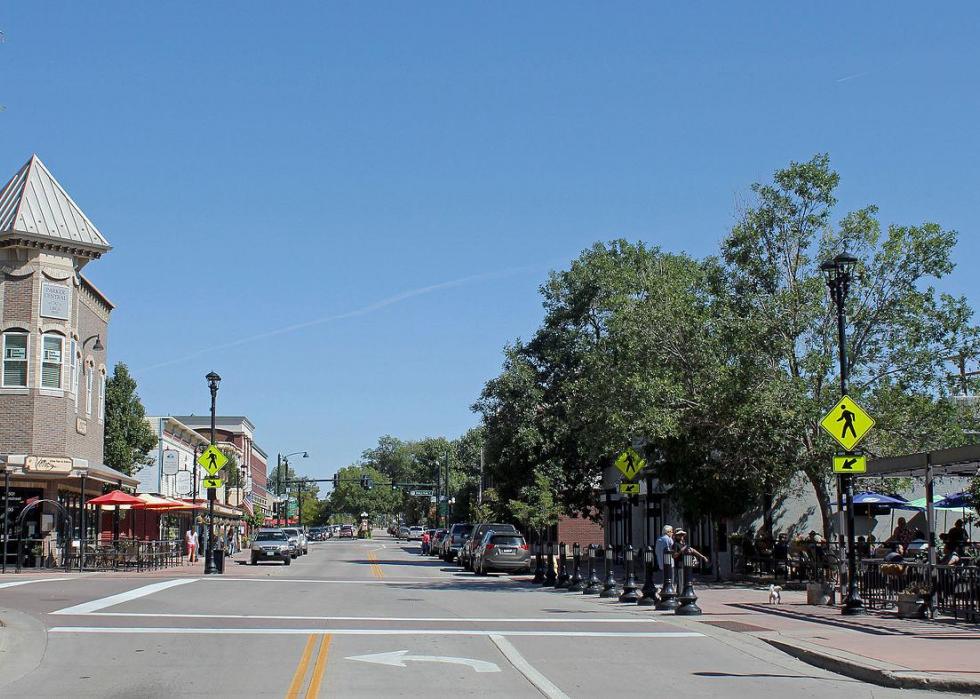 44 / 50
Jeffrey Beall // Wikicommons
#7. Douglas County, Colorado
Estimated total population: 335,299
Median household income: $105,759
Percent of households making over $150,000: 29.0%
Unemployment rate: 3.6%
Poverty rate: 3.8%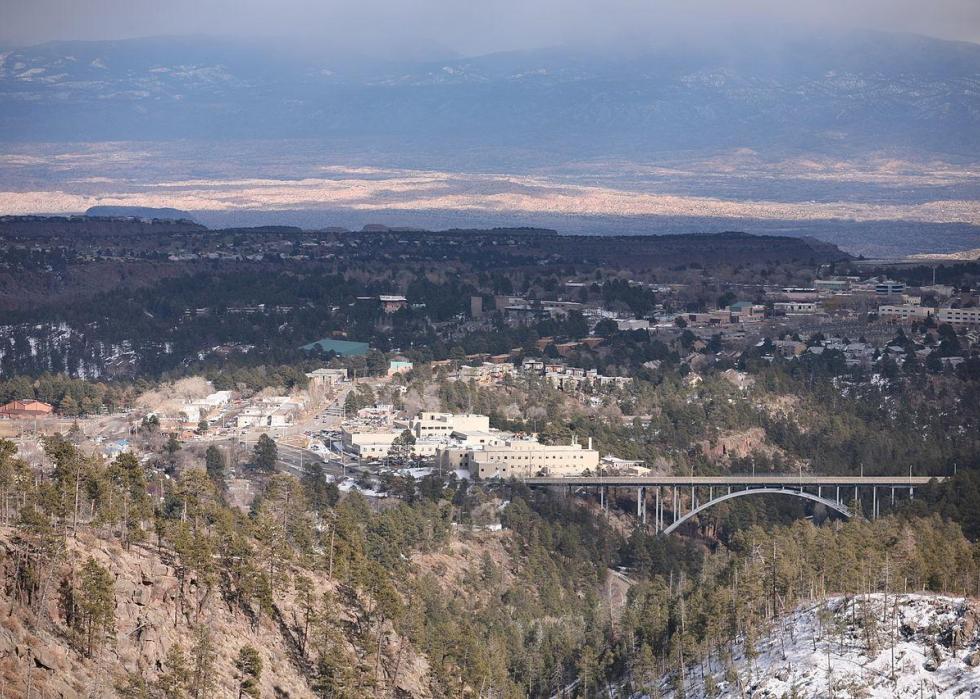 45 / 50
Daniel Schwen // Wikicommons
#6. Los Alamos County, New Mexico
Estimated total population: 18,738
Median household income: $105,902
Percent of households making over $150,000: 29.2%
Unemployment rate: 2.6%
Poverty rate: 5.1%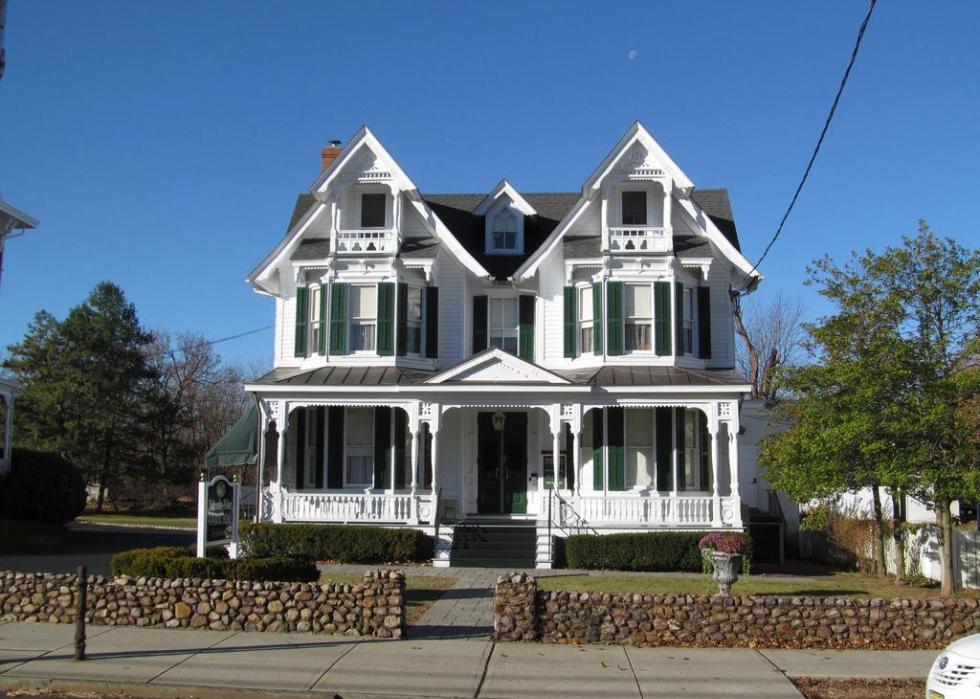 46 / 50
#5. Hunterdon County, New Jersey
Estimated total population: 125,059
Median household income: $108,177
Percent of households making over $150,000: 34.4%
Unemployment rate: 5.3%
Poverty rate: 4.5%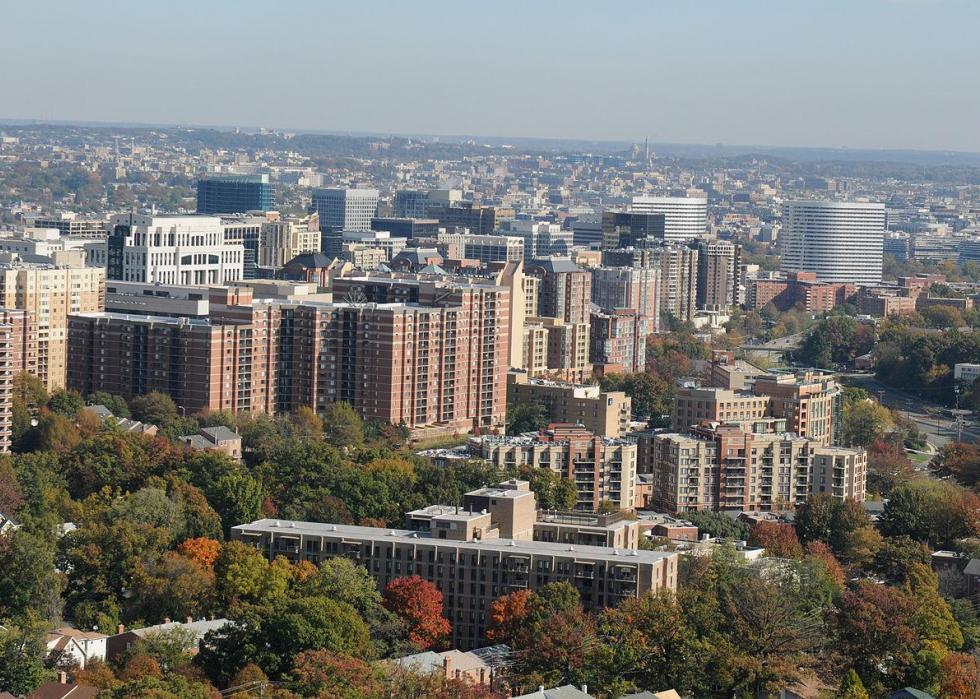 47 / 50
Arlington County // Flickr
#4. Arlington County, Virginia
Estimated total population: 234,965
Median household income: $108,706
Percent of households making over $150,000: 34.2%
Unemployment rate: 3.4%
Poverty rate: 8.7%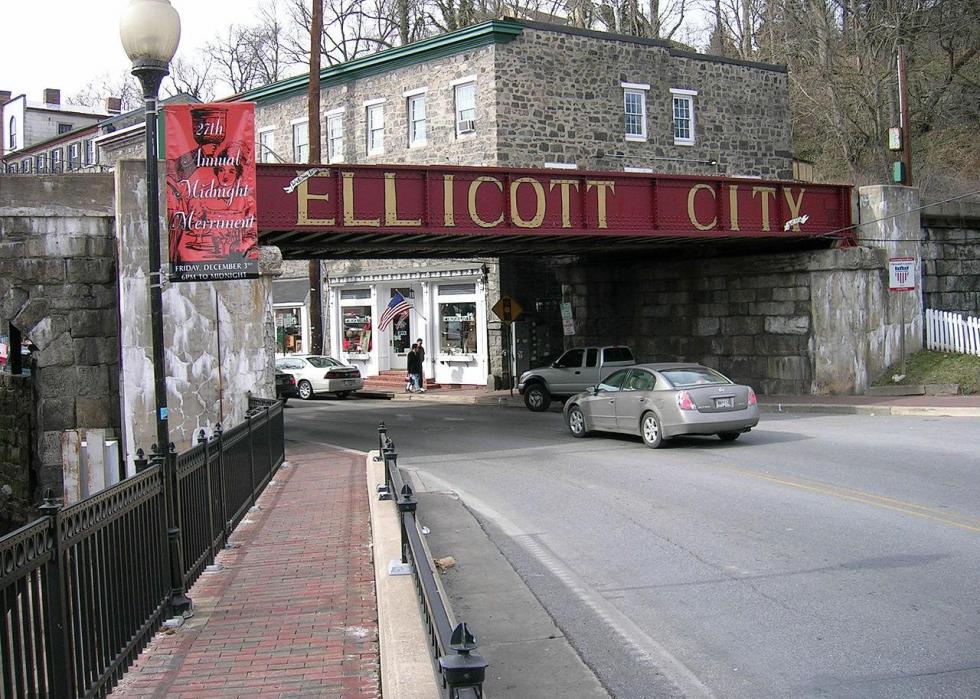 48 / 50
Andre Engels // Wikicommons
#3. Howard County, Maryland
Estimated total population: 321,113
Median household income: $113,800
Percent of households making over $150,000: 34.2%
Unemployment rate: 4.6%
Poverty rate: 4.9%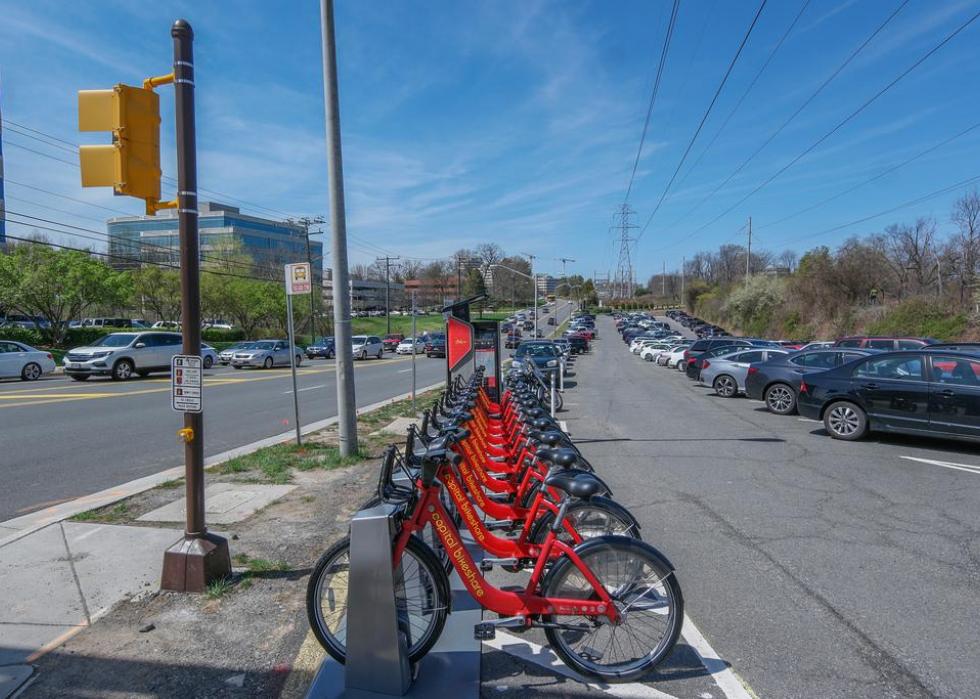 49 / 50
#2. Fairfax County, Virginia
Estimated total population: 1,148,433
Median household income: $114,329
Percent of households making over $150,000: 35.8%
Unemployment rate: 4.7%
Poverty rate: 6.0%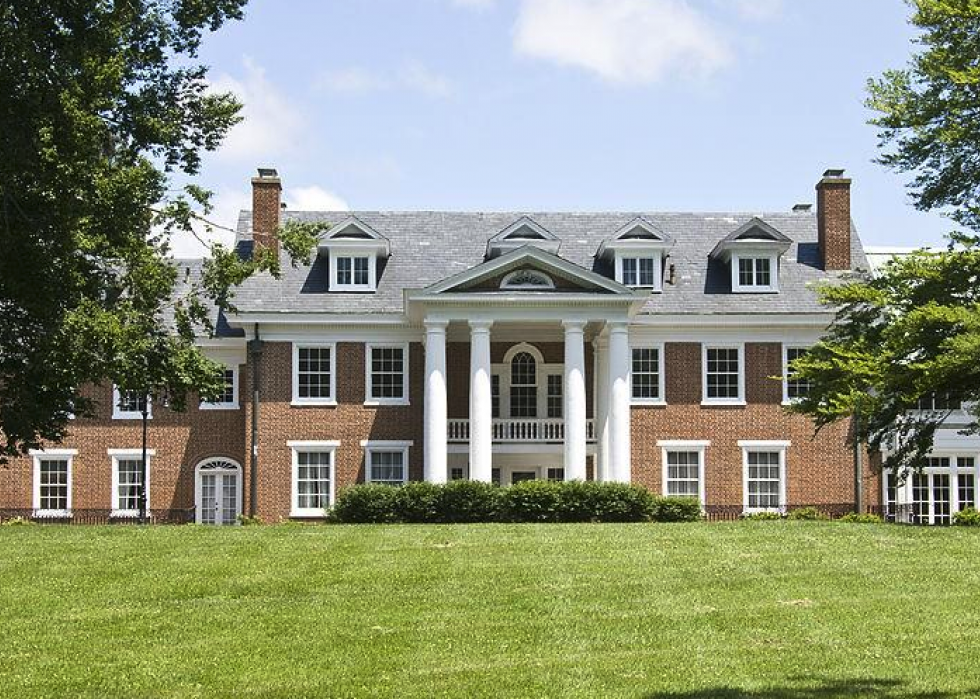 50 / 50
Acroterion // Wikicommons
#1. Loudoun County, Virginia
Estimated total population: 398,080
Median household income: $125,672
Percent of households making over $150,000: 39.4%
Unemployment rate: 3.9%
Poverty rate: 4.0%