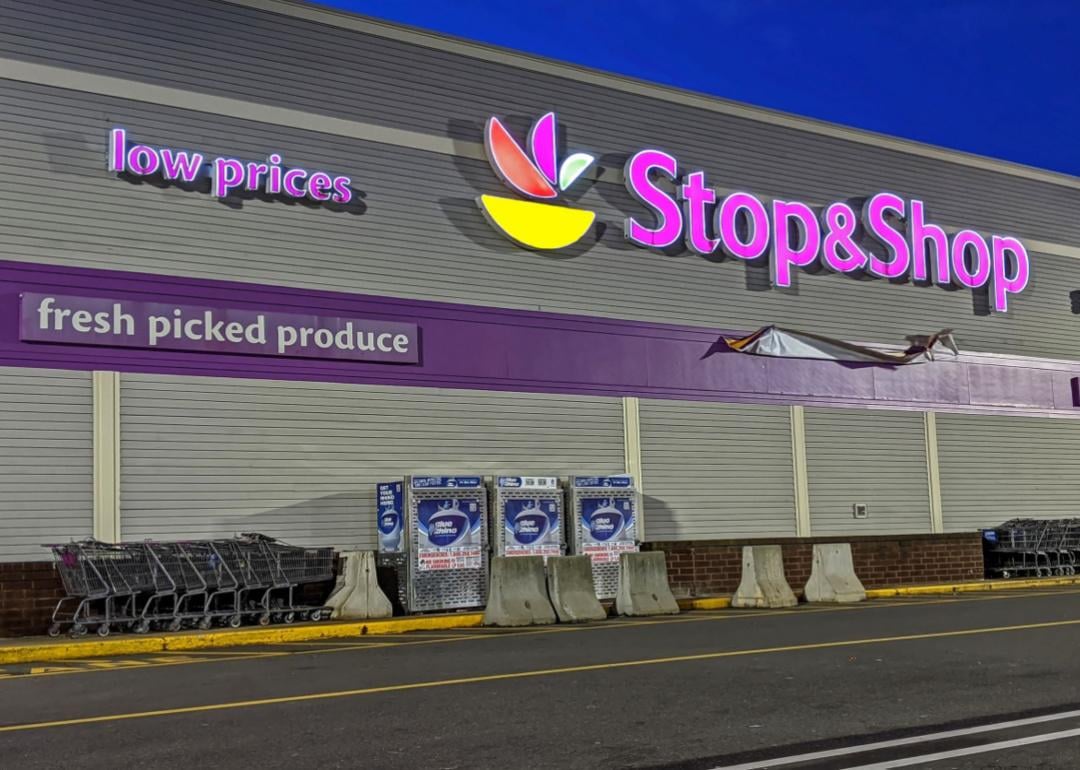 Chips, navel oranges, and other groceries that rose in price in the Northeast last month
QualityHD // Shutterstock
Chips, navel oranges, and other groceries that rose in price in the Northeast last month
After more than a year of historic inflation, grocery prices are staying relatively steady. Prices fell in March and April for the first time since September 2020 and have seen more moderate monthly inflation since then. In October, the cost of groceries rose 0.3% over September prices.
A drop in the spring was largely fueled by decreases in eggs—which had risen dramatically in price—as well as meats, fruits and vegetables, and dairy products.
The overall cost of groceries in October was up 2.1% from 2022, which is more consistent with the annual inflation rate that the Fed has been trying for with its persistent interest rate hikes.
Overall inflation has finally cooled following a period of historically high inflation in the past couple of years. A series of major social and economic events caused the spike, including the COVID-19 pandemic, Russia's invasion of Ukraine, labor disruptions, and heightened consumer demand.
Despite the lull, groceries in some categories continued to climb. Stacker used monthly data from the Bureau of Labor Statistics to find the grocery items that experienced the largest price increases over the last month in the Northeast, using year-over-year changes as a tiebreaker where needed. For this analysis, the Northeast includes Connecticut, Maine, Massachusetts, New Hampshire, New Jersey, New York, Pennsylvania, Rhode Island, and Vermont. Stacker excluded some hyper-specific meat categories in order to better understand grocery price fluctuations more broadly.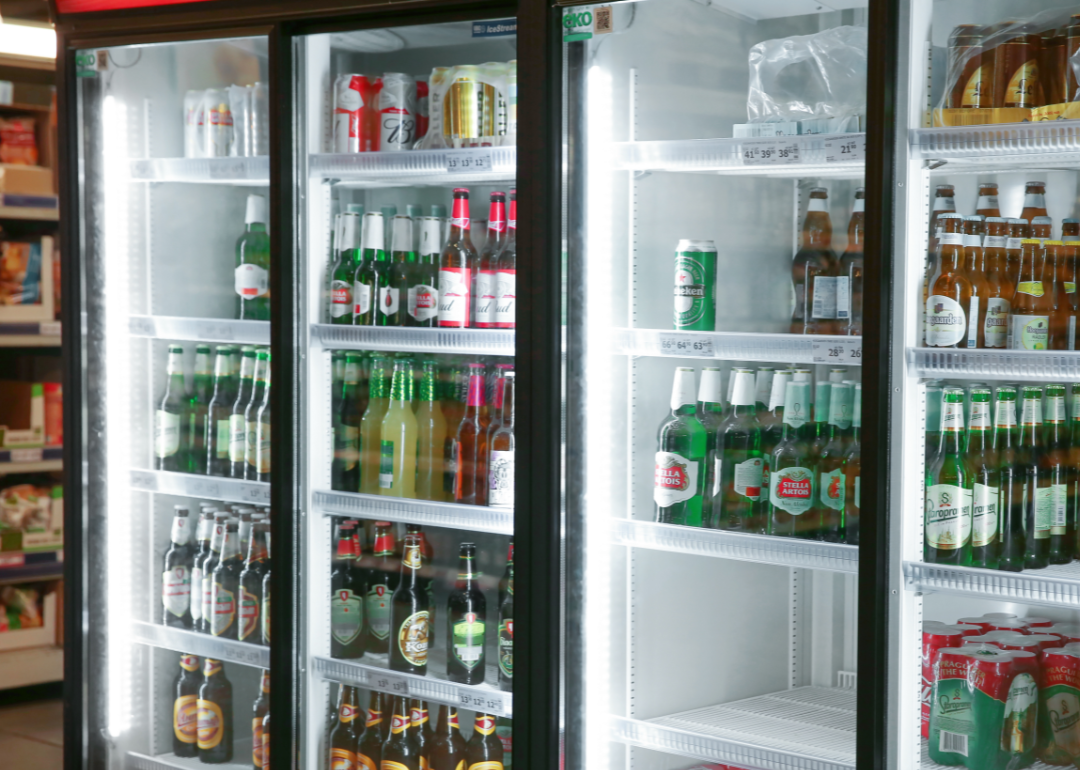 1 / 9
#9. Malt beverages (per 16 oz.)
- One-month increase in cost: +0.2%
- Annual change in cost: +4.1%
- October 2023 cost: $2.04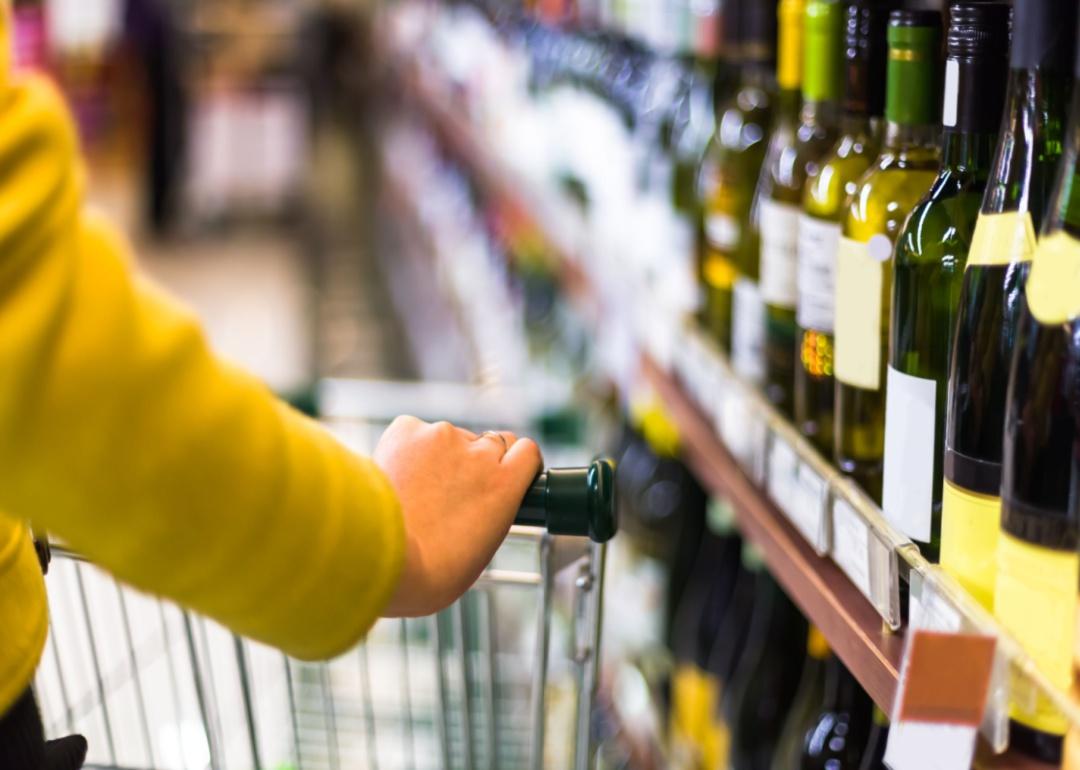 2 / 9
#8. Wine (per 1 liter)
- One-month increase in cost: +0.5%
- Annual change in cost: +8.3%
- October 2023 cost: $15.48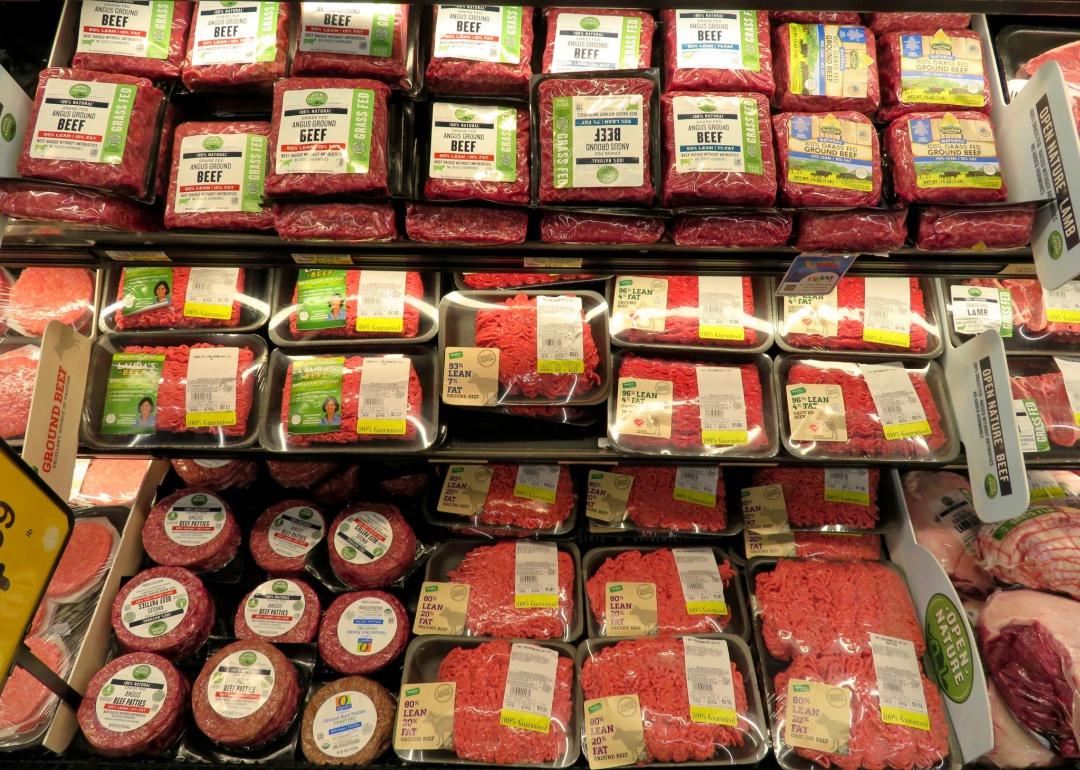 3 / 9
Sheila Fitzgerald // Shutterstock
#7. Ground beef (per lb.)
- One-month increase in cost: +0.7%
- Annual change in cost: +1.3%
- October 2023 cost: $5.57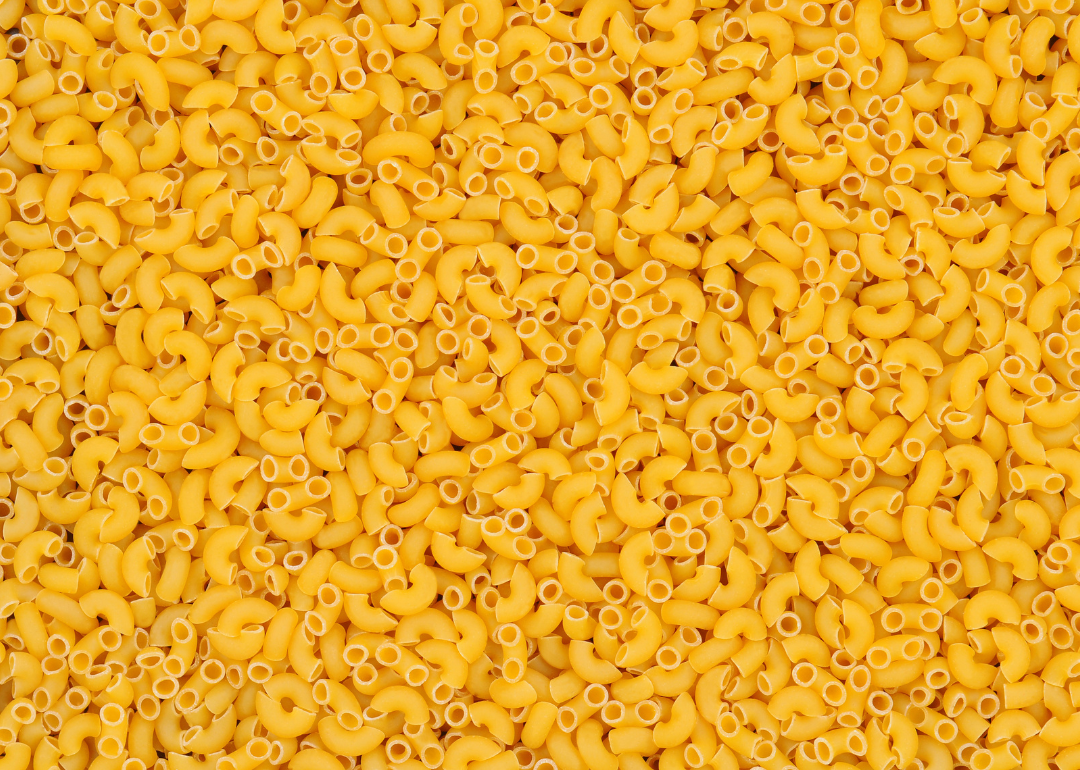 4 / 9
#6. Spaghetti and macaroni (per lb.)
- One-month increase in cost: +0.9%
- Annual change in cost: -11.7%
- October 2023 cost: $1.75
5 / 9
The Toidi // Shutterstock
#5. Whole milk (per gal.)
- One-month increase in cost: +1.1%
- Annual change in cost: -1.9%
- October 2023 cost: $4.36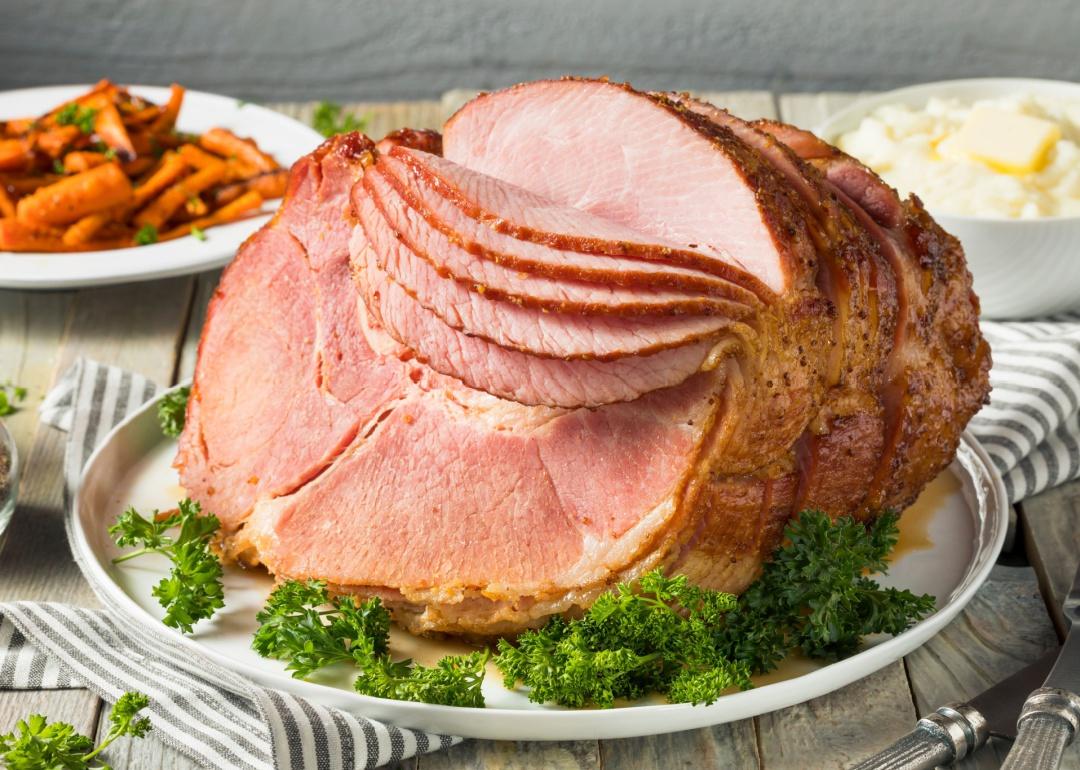 6 / 9
Brent Hofacker // Shutterstock
#4. Ham (per lb.)
- One-month increase in cost: +2.1%
- Annual change in cost: -0.6%
- October 2023 cost: $4.29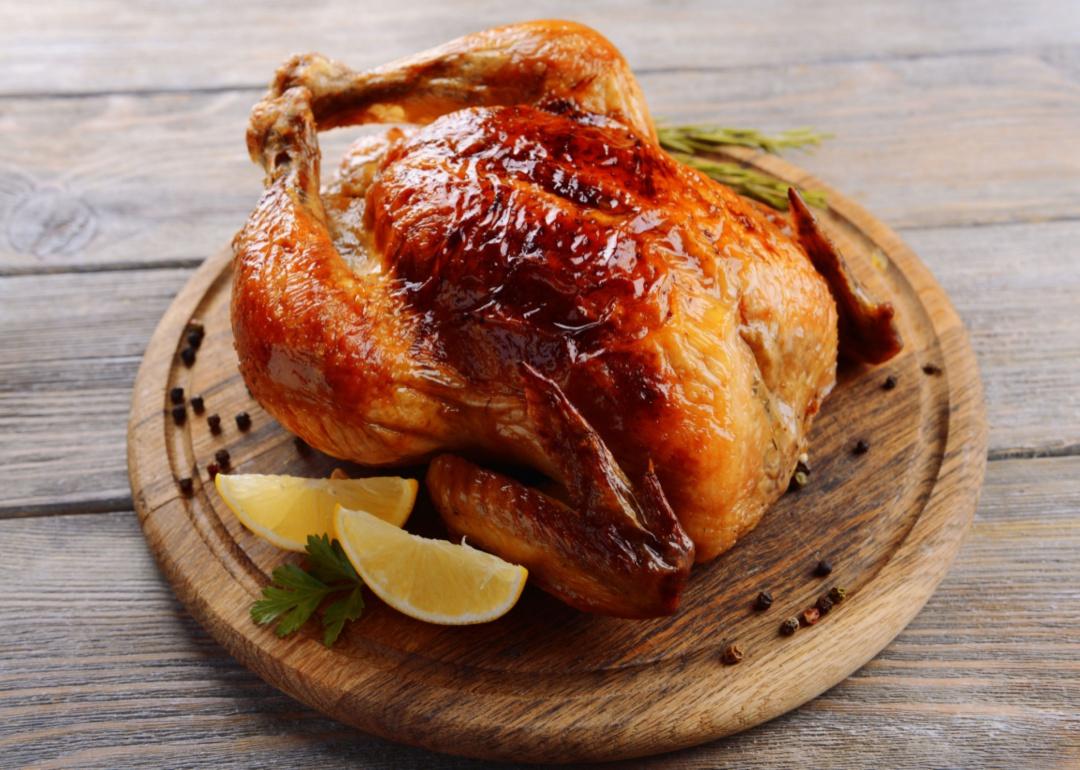 7 / 9
Africa Studio // Shutterstock
#3. Whole chicken (per lb.)
- One-month increase in cost: +2.3%
- Annual change in cost: +9.4%
- October 2023 cost: $2.13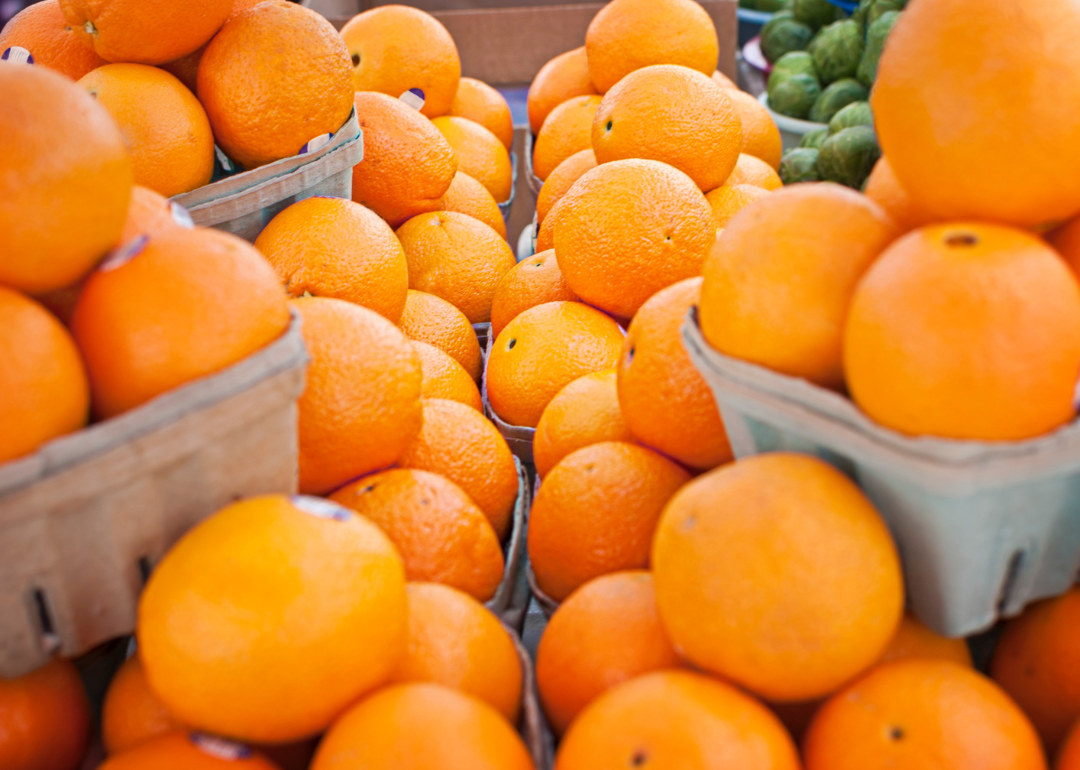 8 / 9
#2. Navel oranges (per lb.)
- One-month increase in cost: +2.7%
- Annual change in cost: Not available
- October 2023 cost: $1.7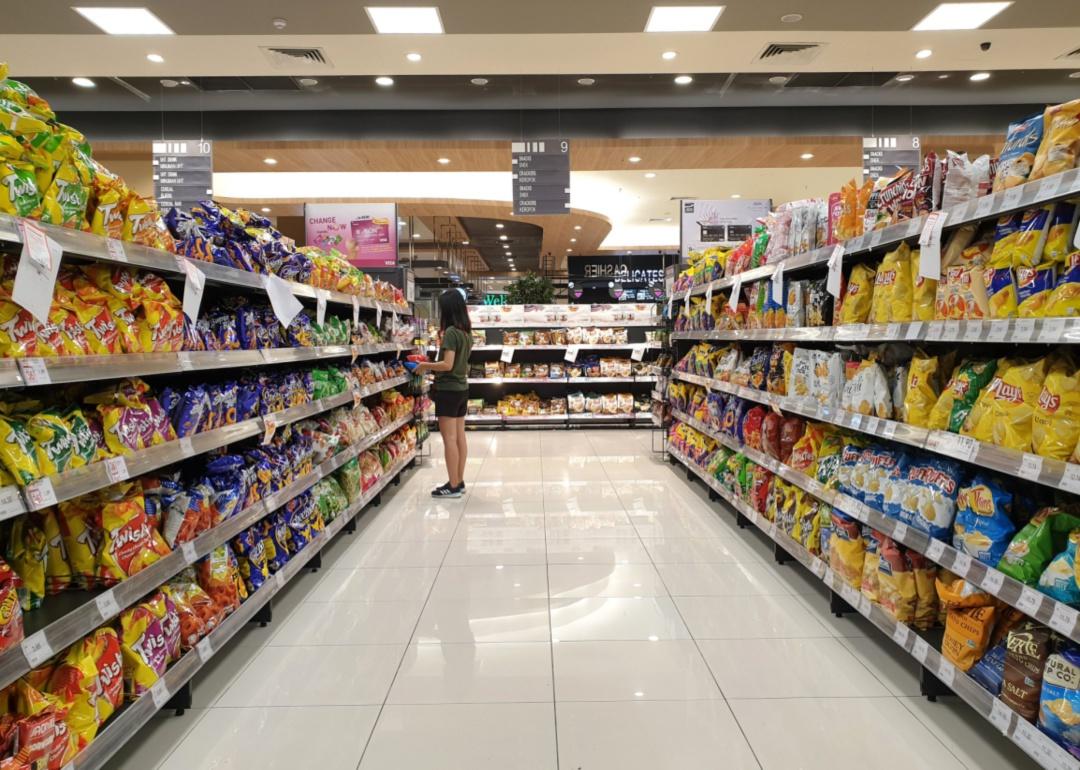 9 / 9
Angie Yeoh // Shutterstock
#1. Potato chips (per 16 oz.)
- One-month increase in cost: +4.0%
- Annual change in cost: +7.5%
- October 2023 cost: $6.08