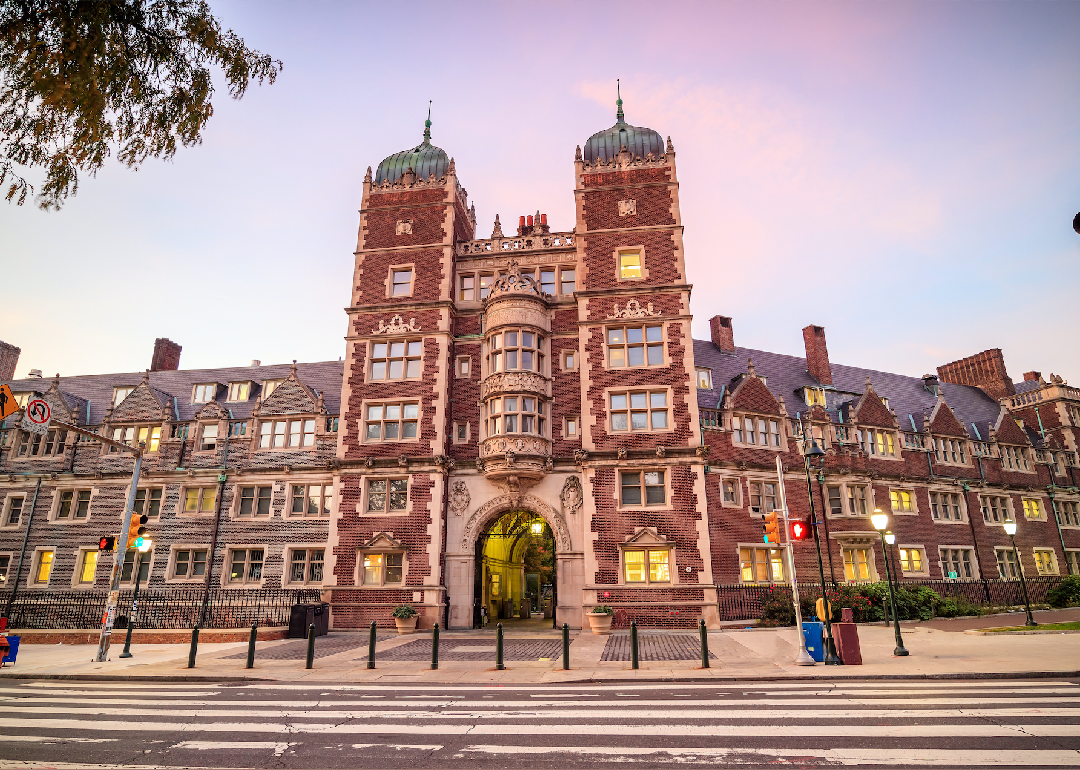 Best value big colleges in America
Best value big colleges in America
Choosing the right university to attend is a tough decision. College educates us not only academically, but also socially, and where a person spends those four crucial years can impact their future trajectory in life. From choosing the right major to choosing a city to live in to the general culture of a campus, there's a lot to consider.
However, it's no secret that college is a hefty financial investment, and it's important to assess which university will provide the best value for each student's needs. If it's the major that's important, choosing a school that's specialized gains priority. If it's all about budget, there are many schools that offer academic competitiveness for a lower price tag. For those looking to come out on top of a competitive job market, a top-ranking school may be a better bet. Whatever the priorities lie, there's a school out there that provides the value.
To help in this quest, Stacker compiled a ranking of the 50 best value big colleges using data from Niche's 2020 Best Value Colleges in America list. The 2020 Best Value Colleges ranking is based on net price, alumni earnings, graduation rates, and student debt using data from the U.S. Department of Education along with millions of reviews from students and alumni.
Only four-year colleges with 10,000 or more undergraduate students were considered for this list, and they are sorted by their original rank on Niche's list. The net price, median earnings six years after graduation, acceptance rate, and student-faculty ratio for the schools are included as well. A detailed breakdown of Niche's methodology is available here. Click through the slideshow to find the big colleges that provide the best value.
You may also like: Best value colleges in every state