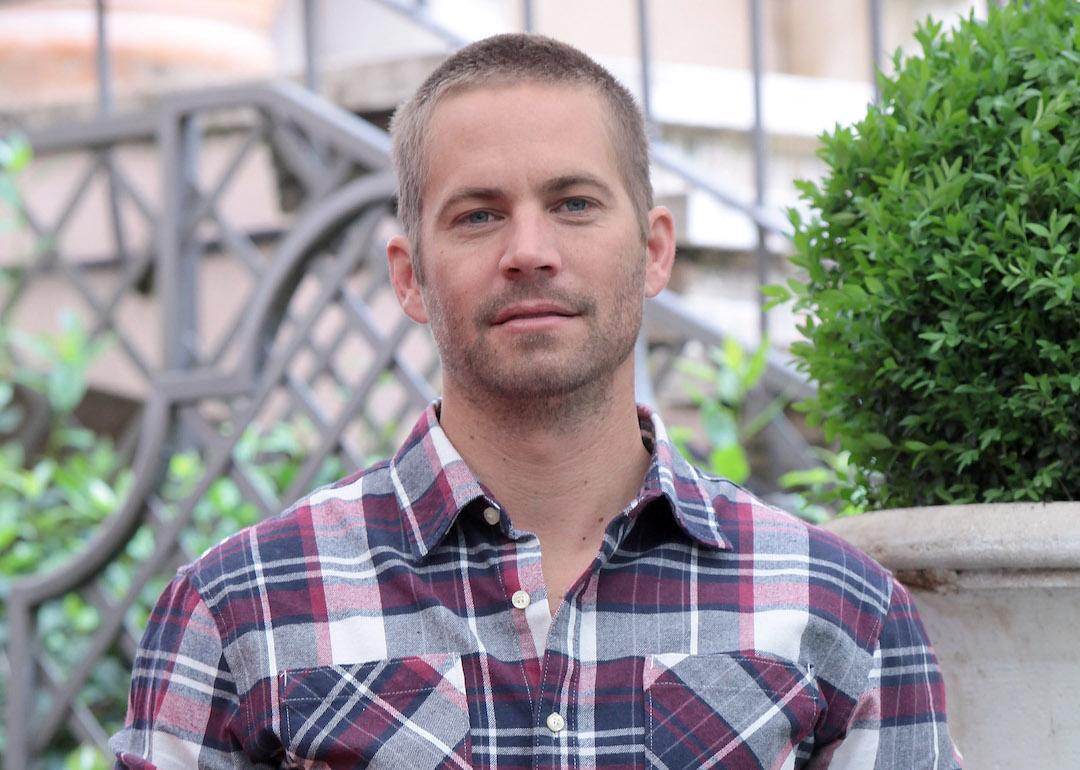 50 actors who didn't live to see their final films
Elisabetta A. Villa // WireImage
50 actors who didn't live to see their final films
One of the sad truths of life is that people will leave the world far too soon. When an artist passes away, their work to come after carries a different aura to audiences and observers. Their art takes on a new life, and in a sense, continues their legacy beyond death. Whether they be painters, entertainers, or any other type of artist, the rest of their body of work becomes of interest, especially if they were a notable public figure.
In the world of Hollywood, several performers have died abruptly in the middle of their career, leaving one or more performances left for audiences to watch and take in. Watching their last films can be an eerie experience, and it is often bittersweet as anyone who has followed their filmography will reflect on their accomplishments and greatest performances. But worst of all, their last work may showcase the potential they had if they didn't pass on.
Often enough, illness takes many of these actors away. Some public figures, whether they keep their conditions public or among their closest set, will continue to work to the end. Others may suffer through accidents or health-related misadventures, even during the production of one of their films. In those cases, filmmakers have to conjure up ways to "complete" their performance without all of their material. This could be through recasting, recycling of old footage, or the use of CGI.
Any film that features an actor who the world has recently lost will undoubtedly inspire intrigue. Whether they intended this to be the case or not, their last work acts as a final statement on their work ethic and talent, and a final chance for their fans to spend some time with them.
Stacker dug through the annals of film history and chose 50 actors who didn't live to see the last roles they filmed. To qualify, the actor had to die between filming and the release date of the movie(s). The list is organized chronologically.
Lamar Johnstone
- Movie(s) released posthumously: 'The Lone Star Ranger' (1919), 'Wolves of the Night' (1919), 'The Last of the Duanes' (1919), and 'The Spite Bride' (1919)
Even in the age of silent film, the lives and careers of movie performers were of interest. With over 100 credits in silent film, Johnstone was one of the leading men during the 1910s, and even directed a handful of films himself. Unfortunately, Johnstone died in his sleep on location shortly after completing "The Lone Star Ranger," a Western starring William Farnum.
Rudolph Valentino
- Movie(s) released posthumously: 'The Son of the Sheik' (1926)
One of the earliest sex symbols in Hollywood was Rudolph Valentino, who originally hailed from Italy. Some of his films include "The Four Horsemen of the Apocalypse," "The Sheik," "Blood and Sand," and "The Eagle," earning him the informal Hollywood title of the "Latin Lover." Unfortunately, at the age of 31, Valentino had a medical episode that ended with his death from pleuritis, creating mass hysteria from his legion of fans, several of whom would participate in a riot during his public funeral.
Carole Lombard
- Movie(s) released posthumously: 'To Be or Not to Be' (1942)
As one of the most famous film stars of her time, Carole Lombard showed versatility by appearing in both dramas and comedies. Some of her most famous titles include the Western film "The Arizona Kid," screwball comedy "My Man Godfrey," and Alfred Hitchcock's "Mr. & Mrs. Smith," eventually marrying Clark Gable and receiving mass attention from the media. Lombard's life came to an abrupt end in a plane crash; her final film, a comedy set in Nazi-occupied Warsaw called "To Be or Not to Be," removed a line from her character in which she asks "What can happen on a plane?"
David Bacon
- Movie(s) released posthumously: 'The Masked Marvel' (1943)
While attempting to launch his film career, David Bacon found an in with the industry through famed pilot and film producer Howard Hughes in 1942. Eventually, Hughes landed Bacon a role in a film called "The Masked Man," which had a troubled production that included incidents like Bacon receiving injuries from filming a fight scene. Two weeks after the film's production and before its release, Bacon was mysteriously murdered, and the story behind his death would become more infamous than any film he appeared in.
James Dean
- Movie(s) released posthumously: 'Giant' (1956)
Actor James Dean still remains a cultural and cult icon to this day, largely in part to his magnetic presence in his very few film roles as disillusioned and rebellious teenagers. Dean would be most famous for three leading roles—his performance in "Rebel Without a Cause" alone would make him a cultural figure, and his Oscar-nominated role in "East of Eden" established him as a powerhouse actor. Dean's early death as a result of a crash in a car race would solidify his legacy as a youth icon, and his final film "Giant" had him in a highly praised role that earned him a posthumous Academy Award nomination.
Bela Lugosi
- Movie(s) released posthumously: 'Plan 9 From Outer Space' (1959)
Horror legend Bela Lugosi is most famous for playing Count Dracula, among other similar roles. Lugosi would often pair up with Boris Karloff, while still being overshadowed by his co-star; eventually, Lugosi's film career would dwindle due to word of his use of painkillers and drugs spreading. Lugosi ended his career appearing in B-movies, including one by infamous director Ed Wood; after Lugosi's passing from a heart attack, Wood would use test footage of Lugosi dressed as a vampire in his film "Plan 9 From Outer Space" and enlisted his wife's chiropractor as a stand-in for Lugosi's character.
Clark Gable
- Movie(s) released posthumously: 'The Misfits' (1961)
With a title like the "King of Hollywood," it could be an understatement to call Clark Gable a behemoth in the film industry during his time. As one of the most consistent box office draws in film history, Gable is most famous for works including "It Happened One Night" and especially "Gone With the Wind." Shortly after shooting "The Misfits" with Marilyn Monroe, in which he portrays an aging cowboy, Gable passed away suddenly from a heart attack, with some speculating if the physical toll of his role in the film contributed to it.
Spencer Tracy
- Movie(s) released posthumously: 'Guess Who's Coming to Dinner' (1967)
Actor Spencer Tracy was a large figurehead in the Golden Age of Hollywood, earning nine Academy Award nominations and winning two consecutive ones. Tracy's most prominent work included "Up the River," "Fury," "Woman of the Year" with Katharine Hepburn, "Captains Courageous," and "Boys Town," the latter two of which he won Oscars for. However, poor health habits into his 60s eventually led to an untimely death from a heart attack, only 17 days after shooting "Guess Who's Coming to Dinner," which contained messages on race relations that still resonate to this day.
Bruce Lee
- Movie(s) released posthumously: 'Enter the Dragon' (1973)
After jumping from Hong Kong to Hollywood cinema, martial artist and actor Bruce Lee became a worldwide cultural phenomenon. Lee's successes included "The Big Boss," "Fist of Fury," and "Way of the Dragon," but the performer truly broke out as Kato in "The Green Hornet" television show. Lee died a very early death at the age of 32 from cerebral edema while traveling—the massively popular and highly praised "Enter the Dragon" would release one month after his death, solidifying Lee's status as a martial arts and film icon.
John Cazale
- Movie(s) released posthumously: 'The Deer Hunter' (1978)
Despite having a relatively short film career, few performers made a mark like John Cazale with such a small filmography. Cazale, after a career in theater, appeared in "The Godfather," "The Conversation," "The Godfather Part II," "Dog Day Afternoon," and "The Deer Hunter," all of which received a Best Picture nomination from the Academy Awards. Cazale's death was due to lung cancer, although Cazale continued to work and act regardless of his ailment.
Natalie Wood
- Movie(s) released posthumously: 'Brainstorm' (1983)
Actress Natalie Wood worked in Hollywood from an early age, co-starring in "Miracle on 34th Street" as a child and later gaining an Oscar nomination for "Rebel Without a Cause" as a teenager. Wood's career prospered in the 1960s after starring in "West Side Story," and her public life became more of a focus in the decade to come after. Wood died tragically from drowning in a 1981 case that was still being investigated as recently as 2018. Her death occurred in the middle of production for "Brainstorm" and her younger sister Lana Wood stood in for her remaining scenes.
Richard Burton
- Movie(s) released posthumously: '1984' (1984)
One of the earlier Shakespearean actors in Hollywood was Richard Burton, best known for his distinct voice and his take on "Hamlet" on Broadway. As Burton's star power, awards clout, and box office returns climbed, so too did public interest in his personal life, particularly with his prolific and often tumultuous relationship with actress and frequent co-star Elizabeth Taylor. Burton's death in 1984 was quite sudden, the result of an intracerebral hemorrhage; his final film appearance in an adaptation of "1984" was dedicated to him.
Orson Welles
- Movie(s) released posthumously: 'Transformers: The Movie' (1986)
An early auteur and jack of all trades in Hollywood was Orson Welles, who was often an actor, director, writer, and producer on his own projects. His most famous work is "Citizen Kane," which is still cemented in film history as one of the greatest movies of all time, and he continued his career with titles including "Touch of Evil" and "F for Fake." Welles would pass away at an older age of 70 from a heart attack, his final film contribution being a voiceover for the villain Unicron in "The Transformers: The Movie," a project which Welles reportedly referred to derogatorily.
Robin Harris
- Movie(s) released posthumously: 'Mo' Better Blues' (1990)
Comedian Robin Harris made a name for himself with his "old school" humor, moving up from performing as an MC in comedy clubs and appearing in comedy films. While not the most prolific actor, Harris made memorable appearances in "Do the Right Thing" and "Harlem Nights." His final role was as a jazz club MC in "Mo' Better Blues," a Spike Lee film that released five months after his sudden death from a heart attack at age 36. As a result, his character Pop in "House Party" was written out and said to have died before the events of the film's sequels.
Brandon Lee
- Movie(s) released posthumously: 'The Crow' (1994)
Brandon Lee was due to have a thriving career just as his father Bruce Lee had, but an on-set accident while filming "The Crow" put these ambitions to a tragic halt. Lee began acting with "Kung Fu: The Movie" and went on to make smaller appearances in various films, often praised for his on-screen presence. While filming "The Crow," in a role thought to be his greatest by fans and critics, Lee was shot by a mishandled prop gun and died shortly after at the age of 28. Stand-ins replaced Lee for certain scenes after his death, and the film released with much praise from viewers.
Raul Julia
- Movie(s) released posthumously: 'Street Fighter' (1994)
International star Raul Julia had a prolific career on stage and Broadway before successfully transitioning to film and Hollywood. After working with actors and filmmakers such as Al Pacino, Francis Ford Coppola, Clint Eastwood, and Sidney Lumet, Julia gained mainstream recognition as Gomez Addams in two film adaptations of "The Addams Family." Julia accepted the role of the villainous M. Bison for the film adaptation of "Street Fighter" for his children, who were fans of the video game, but an earlier bout with stomach cancer and a subsequent stroke before the film's release took the life of this celebrated performer.
John Candy
- Movie(s) released posthumously: 'Wagons East' (1994), 'Canadian Bacon' (1995)
Canadian actor and comedy performer John Candy had a reputation for his warm presence on screen, turning in several memorable performances in comedy and family films. Hailing from the Second City troupe and starring in the sketch comedy show "SCTV," Candy's long filmography includes "Cool Runnings," "Spaceballs," "Uncle Buck," "Home Alone," and "Planes, Trains & Automobiles." Suffering from various risk factors for cardiac failure, Candy died while shooting the critically lambasted "Wagons East," which led to the use of special effects, reused footage, and stand-ins to complete Candy's performance.
Tupac Shakur
- Movie(s) released posthumously: 'Gang Related' (1997), 'Resurrection' (2003)
Tupac Shakur was better known as a rapper and performer, but he did have critical success as an actor in select films like "Juice" and "Poetic Justice." Shakur was involved in a number of legal and criminal cases, and the 25-year-old rapper was eventually killed in a drive-by shooting, allegedly as a result of a West Coast–East Coast feud among rappers. His final film "Gang Related" was marred by an actual gang-related shooting prior to the premiere, but Shakur would be credited years later in "Tupac: Resurrection," a documentary about his short life and career.
Chris Farley
- Movie(s) released posthumously: 'Almost Heroes' and 'Dirty Work' (1998)
As one of the "Bad Boys of SNL," Chris Farley's transition from "Saturday Night Live" to movies was fairly easy. Farley's early hits were "Tommy Boy" and "Black Sheep," both in which he co-starred with fellow "SNL" castmate David Spade, and box office hit "Beverly Hills Ninja." Farley was a victim of drug and alcohol abuse and addiction, which affected his appearance and performances; Farley suddenly died at the age of 33 from a drug overdose.
Phil Hartman
- Movie(s) released posthumously: 'Small Soldiers' (1998)
Considered to be the "glue" that kept "Saturday Night Live" together during his long tenure on the sketch comedy show, Phil Hartman is best known for his impressions on "SNL" and voice performances in "The Simpsons," with Troy McClure being his most famous role in the latter. His domestic life, however, was troubled, and Hartman was murdered in his sleep by his wife before she took her own life. Hartman's "Simpsons" characters were retired in his honor, and his final film "Small Soldiers" released two months later to mixed reviews.
Anne Ramsey
- Movie(s) released posthumously: 'Scrooged' (1988), 'Another Chance' (1989), 'Meet the Hollowheads' (1989), 'Homer & Eddie' (1989)
Best known for appearing in "The Goonies," actress Anne Ramsey was nominated for an Academy Award for playing the titular "momma" in the film "Throw Momma from the Train." Viewers noticed that Ramsey had a slur in her speech, which was later attributed to an earlier battle with esophageal cancer; her cancer would later come back in 1988, to which she succumbed. In the two years after her death, Ramsey still had a minor presence in several different films.
Oliver Reed
- Movie(s) released posthumously: 'Gladiator' (2000)
English actor Oliver Reed would often portray gruff and macho characters in his film appearances, with his most noteworthy performances being in "The Trap," "The Three Musketeers," and "Oliver!" Reed was known for being an alcoholic, and this affliction would catch up to him at age 61 when he died of a heart attack after heavily drinking while on break from filming "Gladiator." As a result, the filmmakers used a digital body double for Reed's remaining scenes, and his character was killed off; the CGI cost the production over $3 million.
Aaliyah
- Movie(s) released posthumously: 'Queen of the Damned' (2002)
Pop and R&B star Aaliyah made an impact in the music industry quite early in her life, receiving recognition on "Star Search" and putting out an album even before she became a teenager. She made her film debut as the female lead in the Jet Li film "Romeo Must Die," which was critically lambasted despite praise for her acting in the movie. Aaliyah was the first performer cast in the vampire movie "Queen of the Damned," which released several months after her sudden death at the age of 22 from a plane crash. Despite the tragic end of her blossoming career, her music is still a major influence on artists today.
Richard Harris
- Movie(s) released posthumously: 'Harry Potter and the Chamber of Secrets' (2002)
Irish stage and screen actor Richard Harris had a long and prolific filmography, with some of his major awards-worthy roles being in "This Sporting Life" and "The Field." Harris also appeared in a number of genre pictures, portraying King Arthur in "Camelot," but undoubtedly his most famous role internationally was as Albus Dumbledore in the first "Harry Potter" films. Harris had a brief battle with Hodgkin's disease in 2002 and passed away months later. As a result, fellow Irish actor Michael Gambon took over the role of Dumbledore in the subsequent "Harry Potter" films.
John Ritter
- Movie(s) released posthumously: 'Bad Santa' (2003)
Sitcom star John Ritter appeared in over 100 films, television shows, and stage productions, but his starring role in "Three's Company" is what immortalized him in Hollywood. Ritter's final sitcom role was as the father in "8 Simple Rules for Dating My Teenage Daughter," which was fairly popular during its first two seasons on ABC. But it was on the set of "8 Simple Rules" in which Ritter would suffer a medical episode, dying later in the day from an aortic dissection; his character was subsequently killed off and the show's ratings would suffer until it was canceled.
Jonathan Brandis
- Movie(s) released posthumously: 'Puerto Vallarta Squeeze' (2005)
Teen idol Jonathan Brandis had his start on the soap opera "One Life to Live" before transitioning to more mainstream film and television projects. His roles in "It," "The NeverEnding Story II," and especially "seaQuest DSV" skyrocketed him to fame among younger viewers, putting him on several teen magazine covers. But Brandis would eventually suffer from alcoholism and become depressed from what he viewed to be a waning career, leading him to taking his own life at the age of 27.
Marlon Brando
- Movie(s) released posthumously: 'Big Bug Man' (release date TBD)
"Big Bug Man" was written by Bob Bendetson ("The Simpsons") and directed by Bendetson and Peter Shin. Brendan Fraser stars in the role of Howard Kind, who becomes the Big Bug Man, while Marlon Brando voiced the role of Mrs. Sour. To get into character, Brando donned a dress, gloves, makeup, and wig while recording his scenes in 2004. His voiceovers were all recorded in a day while Brando was at home on oxygen; he died just a month later. The film was set for release between 2006 and 2008 but remains unreleased.
Adrienne Shelly
- Movie(s) released posthumously: 'Waitress' (2007)
Actress Adrienne Shelly was also a writer and director, making the films "Sudden Manhattan" and "I'll Take You There;" Shelly also guest-starred on a number of television shows, including "Law & Order" and "Homicide: Life on the Street." Before the release of her film "Waitress," which she wrote, directed, and acted in, Shelly was found hanged; investigators found that she was murdered and left in a state that appeared to be the result of self-harm. "Waitress" was highly praised at the Sundance Film Festival, and the tributes to her after death were nonstop. Her film was eventually adapted into a Broadway musical in 2015.
Brad Renfro
- Movie(s) released posthumously: 'The Informers' (2008)
Young actor Brad Renfro began appearing in films at the age of 11 with "The Client," attracting a large fanbase immediately despite his lack of acting experience and training. With starring roles in "Tom and Huck," "Sleepers," and "Apt Pupil," Renfro's popularity grew in the 1990s. But even at a young age, Renfro was caught up in a number of cases involving his alcohol and drug abuse, which would be the major factor in his 2008 death at the age of 25 and remains a cautionary tale on Hollywood's treatment of child stars.
Don S. Davis
- Movie(s) released posthumously: 'Stargate: Continuum' (2008), 'Far Cry' (2008), 'The Uninvited' (2009)
Coming from a military background, actor Don S. Davis was most well known for playing authority figures in film and television, most notably in "Twin Peaks" and "Stargate SG-1." Davis had to cut back from his role in the latter due to health issues, but he still appeared in the spin-off "Stargate Atlantis." After his death of a heart attack in 2008, "Stargate Atlantis" paid tribute to him with a mention of his character and naming an in-universe ship after him.
Bernie Mac
- Movie(s) released posthumously: 'Madagascar: Escape 2 Africa' (2008), 'Soul Men' (2008), 'Old Dogs' (2009)
Comedian Bernie Mac is remembered for his high energy in all of his film appearances, most notably in the ensemble heist film "Ocean's Eleven." Mac had a number of roles in numerous comedy films while also starring in "The Bernie Mac Show" on Fox. However, his affliction of sarcoidosis led to a number of health issues, all contributing to his 2008 death from pneumonia. His remaining films, including "Soul Men" co-starring Samuel L. Jackson, were dedicated in his memory.
Heath Ledger
- Movie(s) released posthumously: 'The Dark Knight' (2008), 'The Imaginarium of Doctor Parnassus' (2009)
Australian actor Heath Ledger moved to the United States and made a large impact even in his relatively short-lived career. His filmography includes "10 Things I Hate About You," "The Patriot," "A Knight's Tale," his Oscar-nominated role in "Brokeback Mountain," and his Oscar-winning role as the Joker in "The Dark Knight," which became an iconic and all-time best performance for comic book and movie fans. Ledger died from an accidental overdose of prescription drugs, after which "The Dark Knight" marketing campaign deemphasized Joker imagery, and Terry Gilliam's "The Imaginarium of Doctor Parnassus" utilized actors Johnny Depp, Colin Farrell, and Jude Law to complete Ledger's incomplete performance.
Whitney Houston
- Movie(s) released posthumously: 'Sparkle' (2012)
Considered one of the greatest R&B singers and artists of all time, Whitney Houston's career also extended to film. Houston appeared in "The Bodyguard," "Waiting to Exhale," and "The Preacher's Wife," all receiving mixed reviews, while high praise was reserved for the accompanying soundtracks for each film. Houston died from a combination of drug use and cardiac issues leading to her drowning in a bathtub. Houston would still appear in "Sparkle," which she also produced, and numerous documentaries and films about Houston have been made or are still in the works, owing to her legendary status in music.
River Phoenix
- Movie(s) released posthumously: 'Dark Blood' (2012)
Actor River Phoenix, older brother of a number of other actors in his family, including Joaquin Phoenix, started his career at an early age, becoming most famous for his role in the coming-of-age Stephen King story "Stand By Me." In his early adulthood, Phoenix captivated audiences with performances in films including "Running on Empty" and "My Own Private Idaho," both garnering him numerous award nominations. Phoenix died of a drug overdose at age 23; his final film "Dark Blood" was incomplete and would eventually release in a still mostly incomplete stage in 2012.
James Gandolfini
- Movie(s) released posthumously: "Enough Said" (2013), "The Drop" (2014)
James Gandolfini often portrayed characters in the mob, the military, or someone else in an enforcer capacity, but by far his most famous role was as mafia boss Tony Soprano in HBO's "The Sopranos." Gandolfini won three Emmys for the show and had a rather prolific career in film and television before passing away from a heart attack at age 51. One of his posthumous films was "Enough Said," a much warmer role for Gandolfini alongside Julia Louis-Dreyfus. His son Michael Gandolfini will portray Tony Soprano in a prequel film called "The Many Saints of Newark."
Brittany Murphy
- Movie(s) released posthumously: 'Something Wicked' (2014)
Brittany Murphy appeared on both screen and stage as an actress, with her breakout role being in the teen comedy film "Clueless." Murphy also had a smaller career in music, even displaying some of her singing talent in the animated musical film "Happy Feet." Murphy mysteriously died in her home at the age of 32, apparently from natural causes, but this was later found to be caused by pneumonia and a combination of prescription and over-the-counter medications; unfortunately, her widower Simon Monjack died of similar causes in the same home months later.
Philip Seymour Hoffman
- Movie(s) released posthumously: 'The Hunger Games: Mockingjay — Part 2' (2014)
Character actor Philip Seymour Hoffman had a lengthy filmography across movies of several different genres, playing villains, protagonists, and supporting characters alike. Considered one of the best film and stage actors of his generation, just a small sample of his work includes "Doubt," "Charlie Wilson's War," "Magnolia," and his Oscar-winning role for "Capote." Hoffman did suffer from drug addiction, however, and died of an overdose. Most of his scenes for "The Hunger Games: Mockingjay" had been filmed, so certain scenes were reportedly rewritten to not include his character and necessitate the use of stand-ins or CGI.
Robin Williams
- Movie(s) released posthumously: "Night at the Museum: Secret of the Tomb" (2014)
Robin Williams made an impact on viewers as a stand-up comedian, a funnyman actor, and as a dramatic powerhouse, depending on which of his works you watch. Williams was a sitcom icon through "Mork & Mindy," had highly energetic performances in movies like "Good Morning, Vietnam" and "Mrs. Doubtfire," was well known to children as the Genie in "Aladdin," and won an Oscar for his dramatic performance in "Good Will Hunting." Despite his happy exterior, Williams suffered from depression and had a unique case of diffuse Lewy body dementia, which led him to take his own life in 2014.
Paul Walker
- Movie(s) released posthumously: 'Furious 7' (2015)
While Paul Walker was most famous as one of the leads of the "Fast & Furious" franchise, Walker also appeared in films including "Eight Below," Into the Blue," and "Flags of Our Fathers." Walker was also interested in marine biology, making casual appearances in National Geographic programs. On his way to a charity event, Walker was the passenger of a car that ended up in a fatal accident, taking his life. The seventh "Fast & Furious" film was still filming at the time, so production stopped, leading the filmmakers to utilize Walker's brothers as stand-ins, using CGI for certain scenes, and sending off his character in an emotional film ending.
Anton Yelchin
- Movie(s) released posthumously: 'Star Trek Beyond' (2016)
As a budding young actor, Anton Yelchin made impressions on audiences as Pavel Chekov in the "Star Trek" reboot and as Kyle Reese in "Terminator Salvation." Yelchin proved his acting prowess further with smaller films like the horror movie "Green Room" and the crime movie "Alpha Dog." Yelchin, unfortunately, died in a freak accident in which his car's brakes malfunctioned. "Star Trek Beyond" was dedicated to him and producers clarified that his role would not be recast, and a documentary film about him called "Love, Antosha" was made in his honor.
Alan Rickman
- Movie(s) released posthumously: 'Alice Through the Looking Glass' (2016), 'Eye in the Sky' (2016)
Most famous internationally for portraying Severus Snape in the "Harry Potter" series, Alan Rickman has a number of acclaimed roles, such as villain Hans Gruber in "Die Hard." Rickman also displayed comedic chops in "Galaxy Quest" and "Dogma," and he is still remembered for his distinct tone of voice. Rickman died of pancreatic cancer, a condition that he kept mostly secret, and his sudden death to the public led to grief and tributes from numerous fans, especially "Harry Potter" fans.
Bill Paxton
- Movie(s) released posthumously: 'The Circle' (2017)
Bill Paxton had prolific roles in a number of blockbuster films, being prominent for being killed on-screen by a Terminator, Alien, and Predator in different films. Paxton was a magnetic presence in films like "Twister" and "Apollo 13," and he often appeared in the works of James Cameron, specifically "Aliens," "True Lies," and "Titanic." Paxton, unfortunately, died as a result of open-heart surgery, which his family claimed to have been botched. Several films were dedicated in his memory; his son James Paxton even played a younger version of his father's "Agents of S.H.I.E.L.D." character in the show's final season.
Carrie Fisher
- Movie(s) released posthumously: 'Star Wars: The Last Jedi' (2017), 'Have a Good Trip: Adventures in Psychedelics' (2020), 'Wonderwell' (2021)
Carrie Fisher is immortalized as Princess Leia in the "Star Wars" films, but she was also a prominent screenwriter and script doctor, with works like the semi-autobiographical "Postcards From the Edge." Fisher was extremely open about her experiences with mental health and drug addiction; her death came after sudden cardiac arrest in 2016. "The Last Jedi" was dedicated in her memory, and the 2019 "The Rise of Skywalker" gave top-billing to Fisher, using old edited footage from "The Force Awakens" to insert Leia into the story.
Adam West
- Movie(s) released posthumously: 'Batman vs. Two-Face' (2017)
Adam West's role as Batman in the 1960s informed the rest of the actor's career, with much of his live-action and animated roles being tributes or self-parody of his campy Batman persona. West appeared in "The Fairly Oddparents," "The Simpsons," and "Family Guy," all as fictional versions of himself. West died of leukemia, although he had still completed voice work on several animated projects before his death, including a return to the Batman role in a couple of animated films with Burt Ward.
John Hurt
- Movie(s) released posthumously: 'Damascus Cover' (2017), 'My Name Is Lenny' (2017), 'That Good Night (2017)
The career of Sir John Hurt spanned decades, mostly in British film and television, but also with a presence in Hollywood as well. Audiences may recognize Hurt as the first chestburster kill in "Alien," but Hurt has appeared in titles including "1984," "The Field," the "Harry Potter" series, and as the War Doctor in "Doctor Who." Hurt was diagnosed with pancreatic cancer in 2015, dying almost two months later.
Stan Lee
- Movie(s) released posthumously: 'Captain Marvel' (2019), 'Avengers: Endgame' (2019)
Stan Lee isn't exactly an actor, but as one of the central figures in Marvel Comics and the comic book industry as a whole, the creator enthusiastically made cameo appearances in Marvel movies and television shows. Lee even appeared in anything based on comic book culture, such as "Mallrats" and "Heroes." At his advanced age, Lee would shoot cameos all in one day for different films to be edited in later. He died at the age of 95 from pneumonia. He had two cameos left for the Marvel Cinematic Universe, with "Captain Marvel" featuring a different studio logo to pay tribute to all of his cameos through the years.
Luke Perry
- Movie(s) released posthumously: 'Once Upon a Time in Hollywood' (2019)
As a teen idol from his role in "Beverly Hills, 90210," Luke Perry became synonymous with teen drama. In adulthood, Perry starred in a similar show, "Riverdale," this time as the father of the main teenaged character. In between, Perry appeared in several television shows, including "Law & Order: SVU" and films like "Buffy the Vampire Slayer." Perry passed away after two strokes in 2019, and his character in "Riverdale" was killed off and paid tribute to in later episodes.
Burt Reynolds
- Movie(s) released posthumously: 'An Innocent Kiss' (2019), 'Defining Moments' (2020)
Film star and heartthrob Burt Reynolds has hits including "Smokey and the Bandit," "The Longest Yard," and "The Cannonball Run," eventually experiencing a career revitalization in the 1990s from his Oscar-nominated role in "Boogie Nights." Reynolds became a cultural figure even during his less prolific years, often receiving parodies and tributes in shows like "Saturday Night Live." Reynolds died of a heart attack at age 82 before filming his role for Quentin Tarantino's "Once Upon a Time in Hollywood"; Bruce Dern replaced Reynolds in the role.
Cameron Boyce
- Movie(s) released posthumously: 'Descendants 3'  (2019), 'Runt' (2020)
Child star Cameron Boyce was a Disney Channel star in the 2010s, starring in the television show "Jesse" and rising in fame playing Carlos in the "Descendants" films. Boyce was due for a larger career outside of Disney, but he died at age 20 from an epileptic seizure. The third "Descendants" film was dedicated in his honor, as was the Adam Sandler film "Hubie Halloween," which Boyce was due to star in.
Chadwick Boseman
- Movie(s) released posthumously: 'Ma Rainey's Black Bottom' (2020)
Most famous for his starring role in Marvel Studios' mega-hit and Oscar-winning "Black Panther," Chadwick Boseman showcased his talent by portraying a number of significant African American historical figures such as Jackie Robinson, James Brown, and Thurgood Marshall. Boseman died unexpectedly in 2020 from colon cancer, a condition he kept secret, leading to an outpour of grief from the film community and his fans. Marvel Studios will not recast Black Panther in future movies, continuing to honor his work, and Boseman's energetic performance in "Ma Rainey's Black Bottom" earned him a posthumous Golden Globe award for Best Actor in a Motion Picture, Drama.