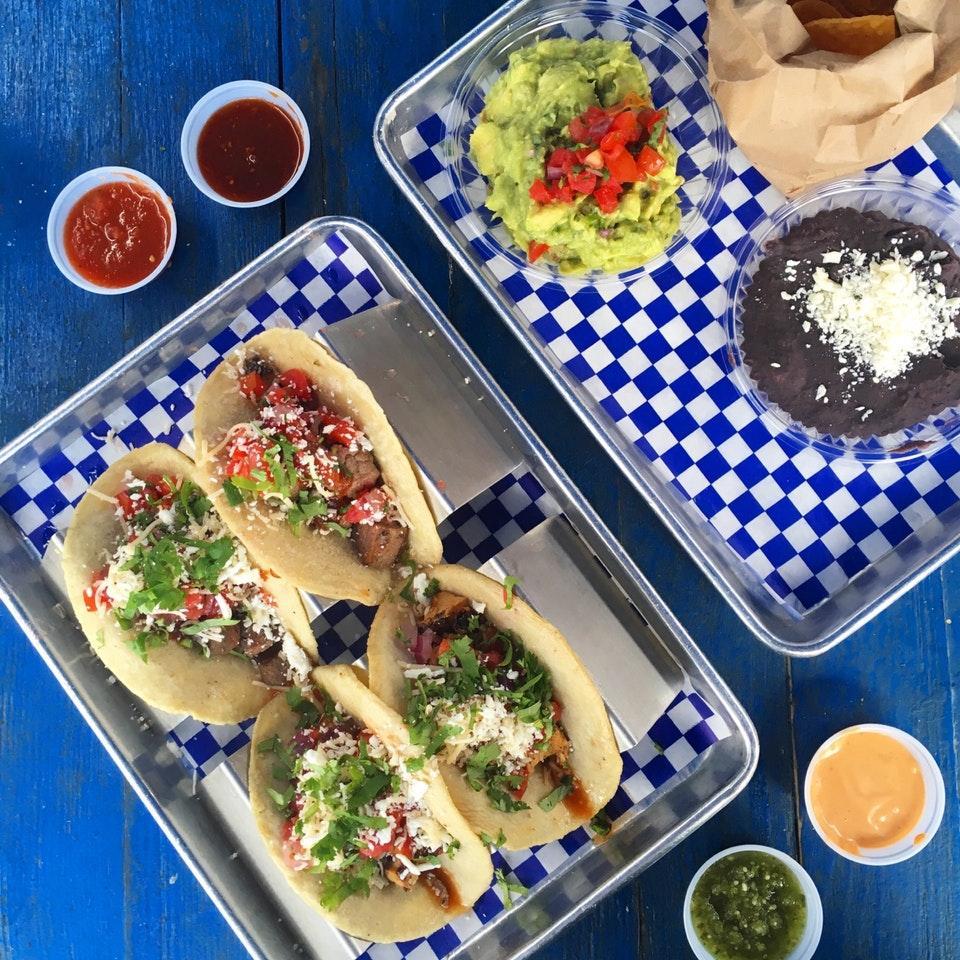 19 top Mexican restaurants in Miami
19 top Mexican restaurants in Miami
From fresh fish tacos to loaded carnitas burritos, Mexican restaurants offer a range of rich flavors for foodies of all persuasions.
To help discover the top Mexican restaurants in Miami, Stacker looked to Foursquare's restaurant ranking algorithm, which considers user check-ins, ratings, tips, and menu items. The restaurants listed here vary in price, size, and style, but they are all worth checking out if you want to satisfy your taste buds with some spicy and fresh delicacies.
Read on to discover the top-ranked Mexican spots in Miami.
You may also like: 20 top Italian restaurants in Miami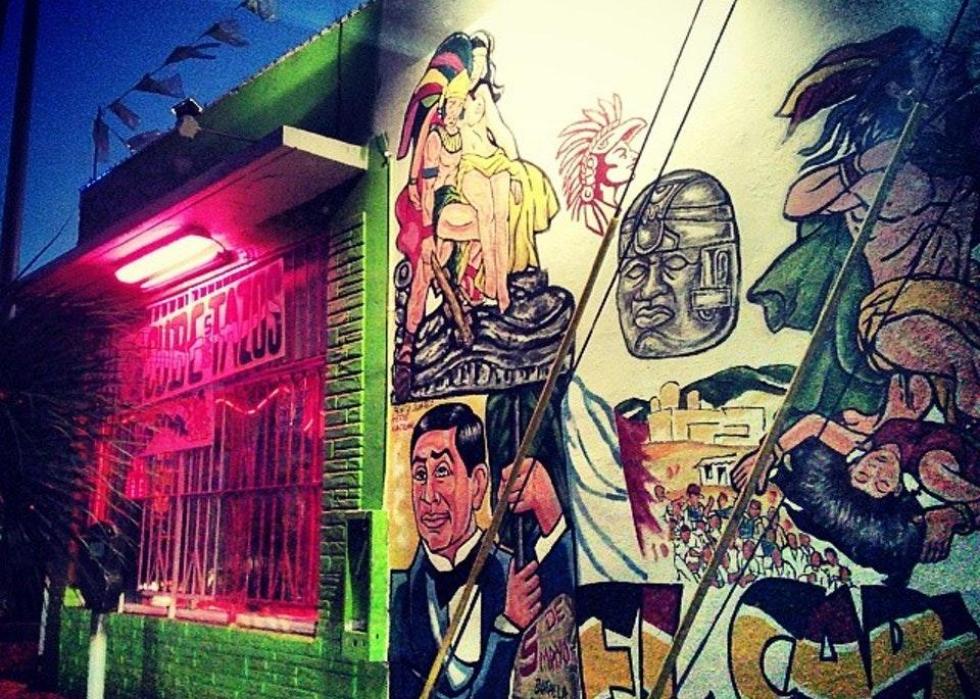 1 / 19
#19. Taqueria El Carnal 3
Address: 2601 W. Flagler St., Miami
Rating: 7.5
Price: $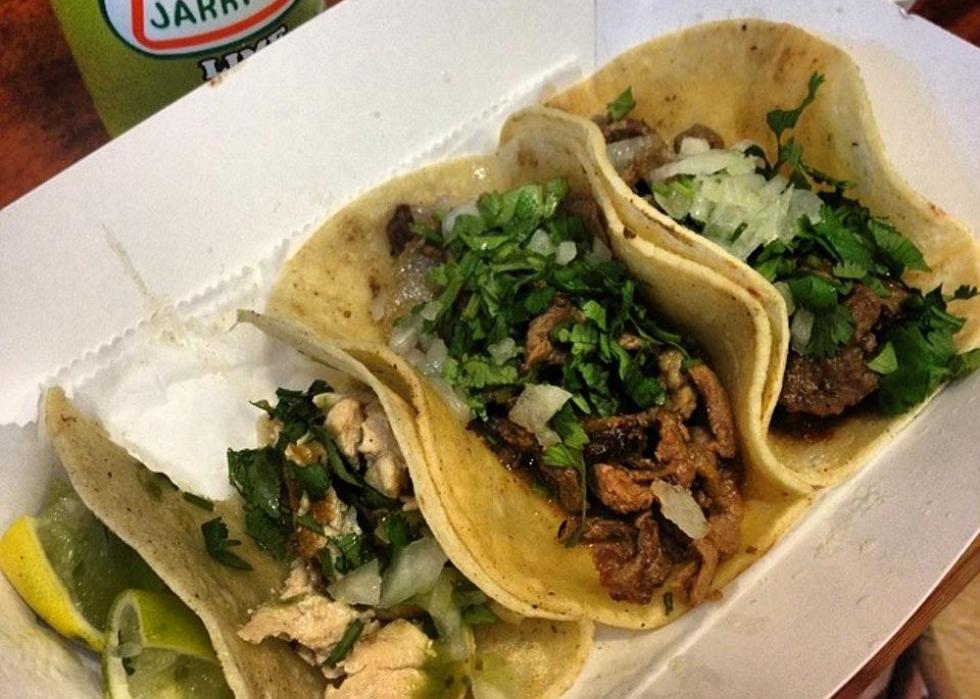 2 / 19
#18. El Taquito
Address: 3410 Main Hwy., Miami
Rating: 7.4
Price: $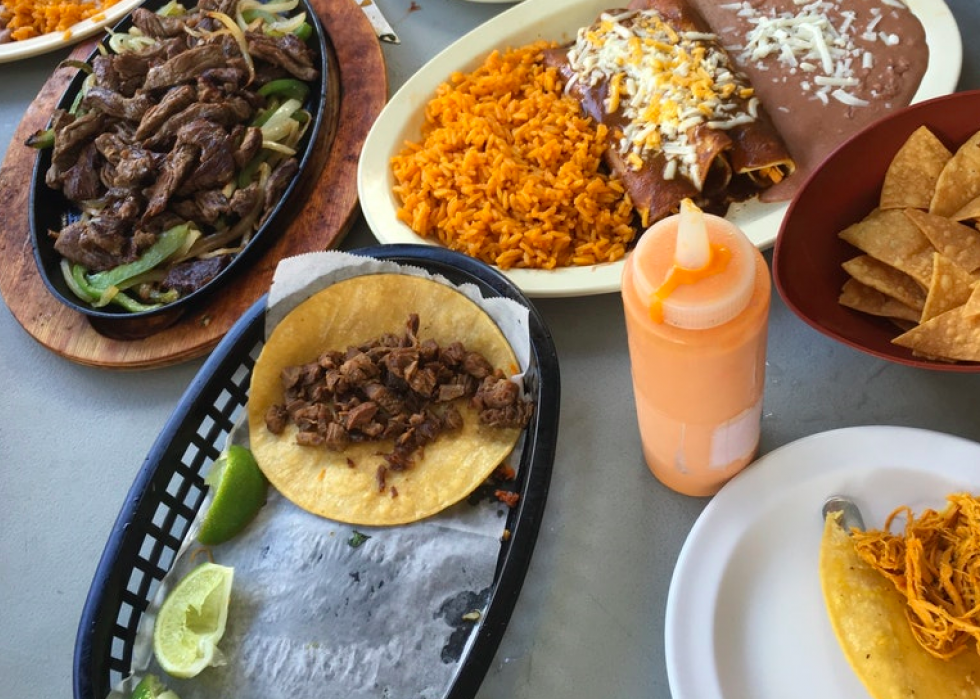 3 / 19
#17. Taquerias El Carnal
Address: 1128 SW 8th St., Miami
Rating: 7.7
Price: $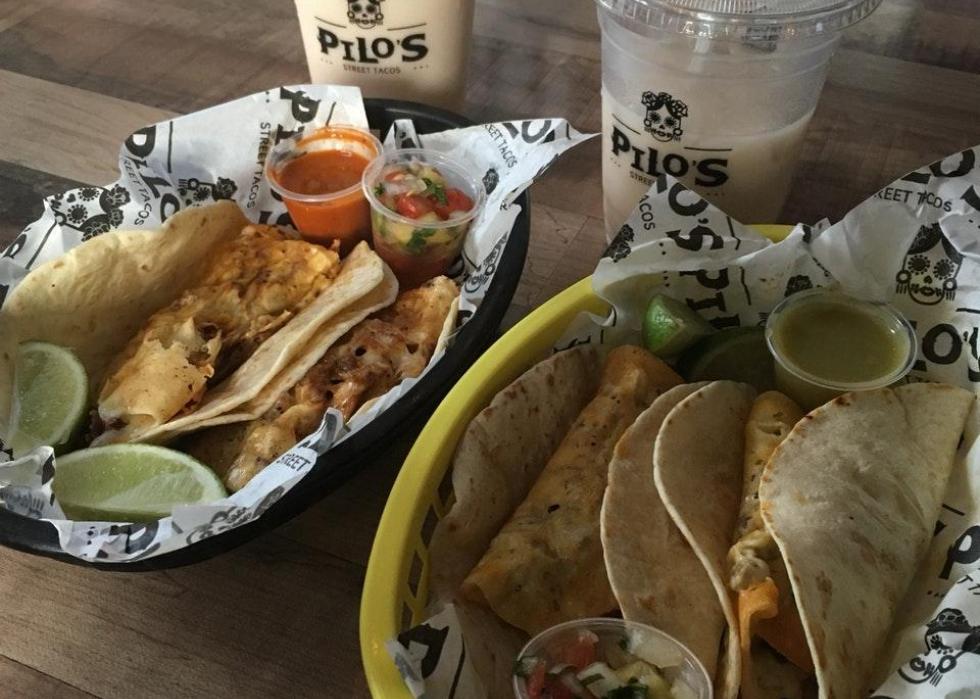 4 / 19
#16. Pilo's Steet Tacos
Address: 28 SW 11th St., Miami
Rating: 8.2
Price: $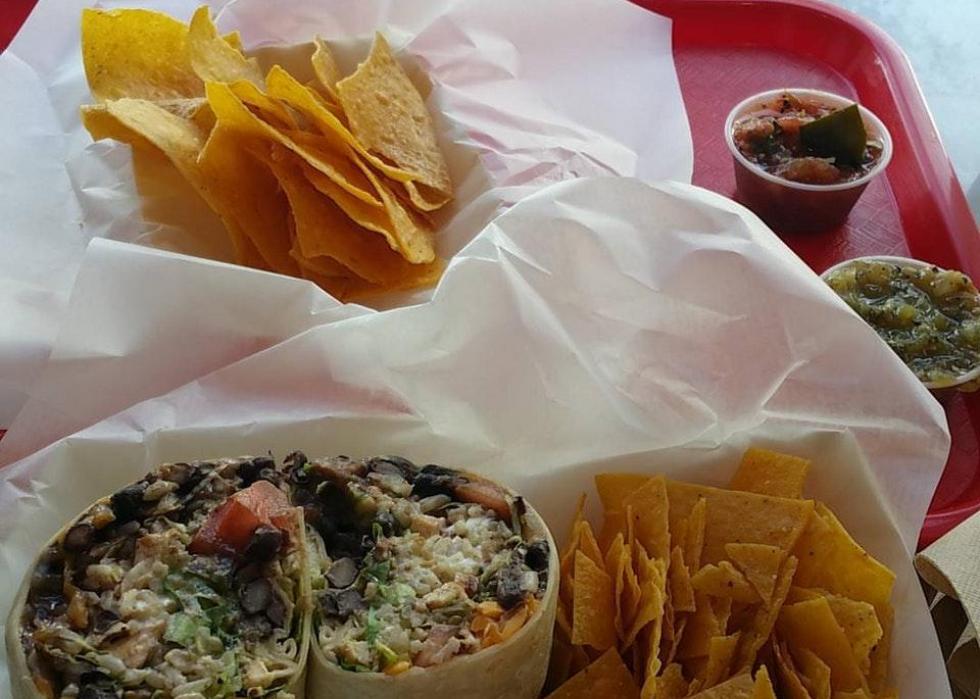 5 / 19
#15. Zona Fresca
Address: 244 Biscayne Blvd., Miami
Rating: 7.9
Price: $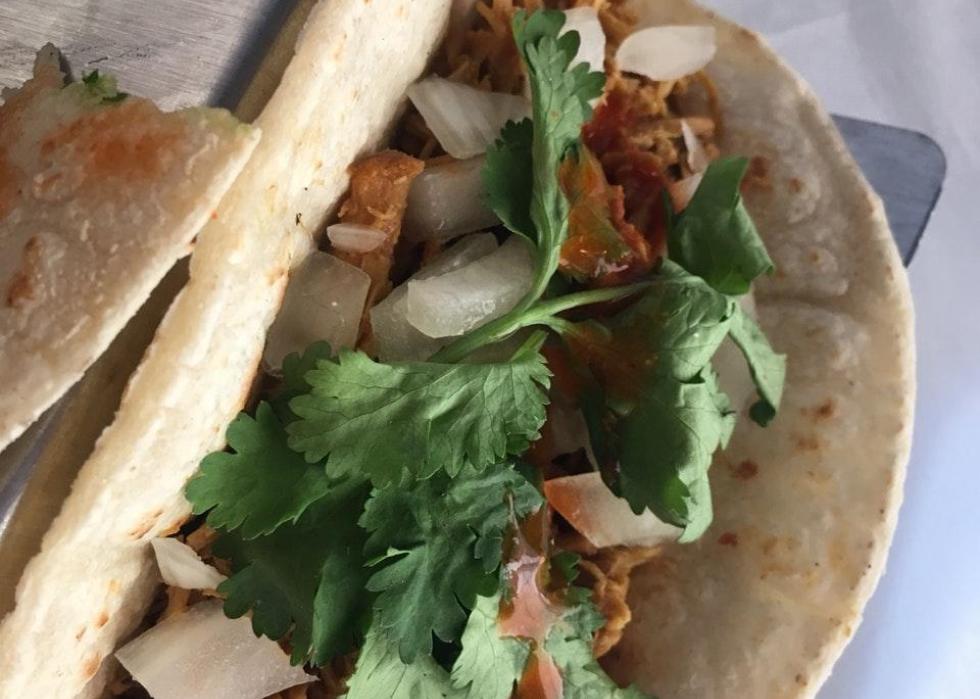 6 / 19
#14. Firito Taco & Bocce
Address: 1071 NE 79th St., Miami
Rating: 8.0
Price: $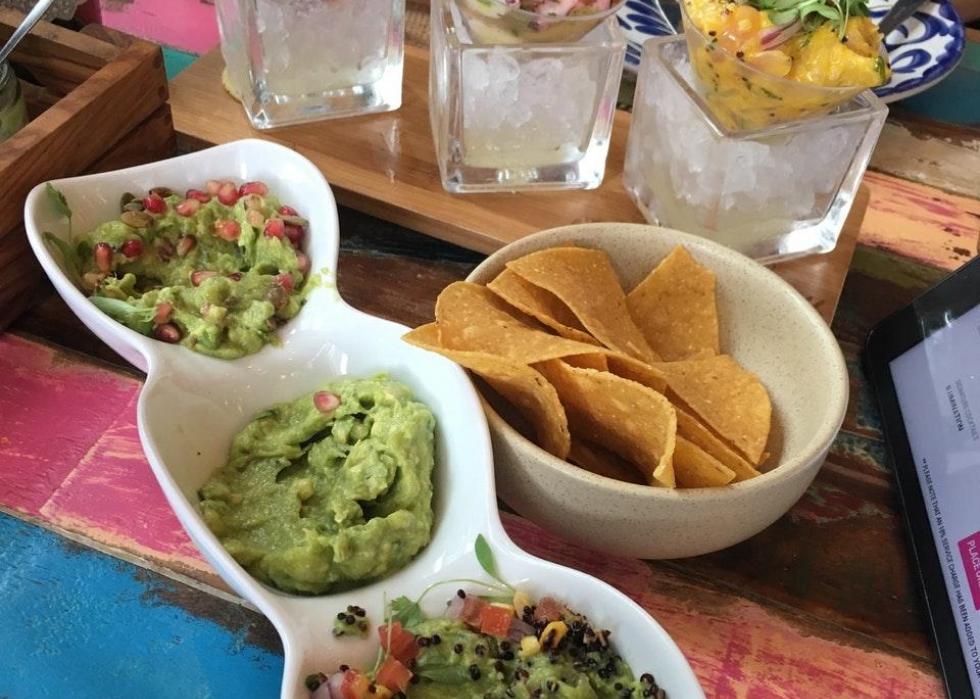 7 / 19
#13. Tacology
Address: Brickell City Centre, 701 S. Miami Ave., Miami
Rating: 8.0
Price: $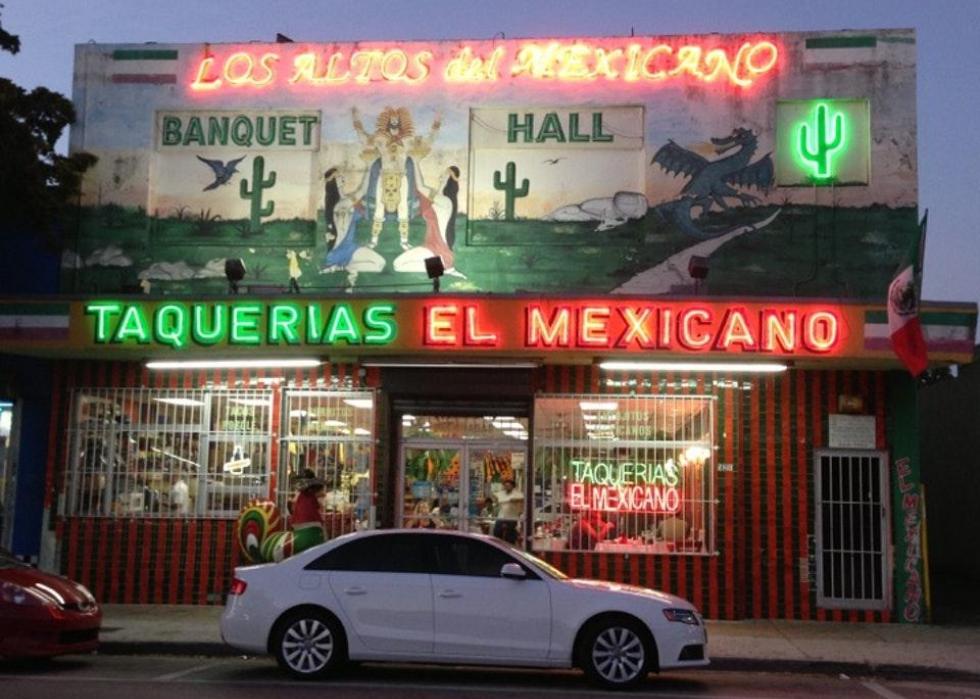 8 / 19
#12. Taquerias El Mexicano
Address: 521 SW 8th St. (at SW 6th Ave.), Miami
Rating: 7.9
Price: $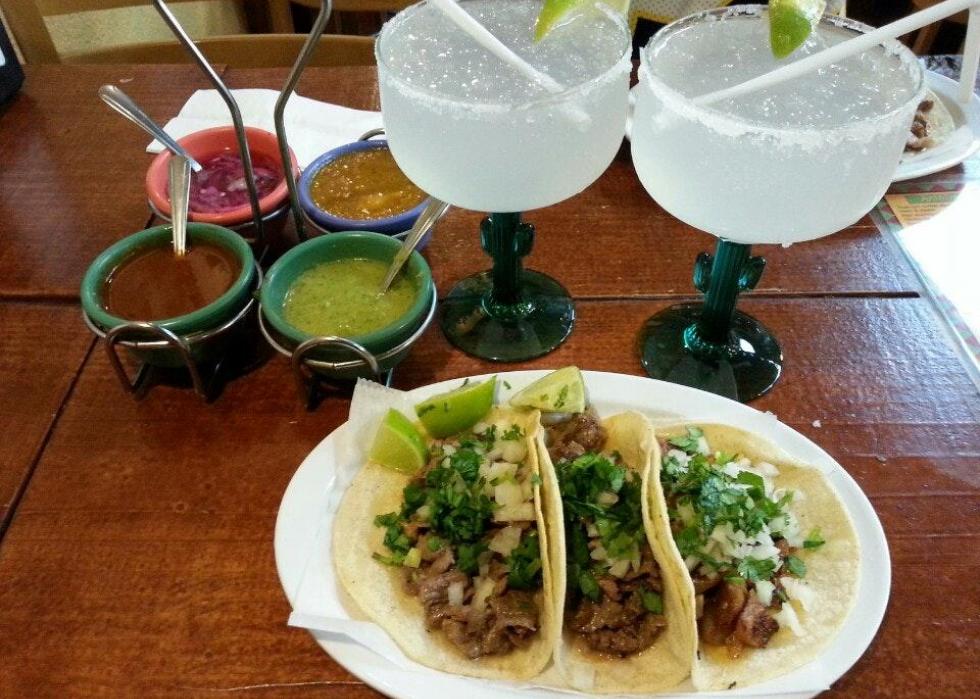 9 / 19
#11. El Taquito
Address: 1380 SW 8th St., Miami
Rating: 8.2
Price: $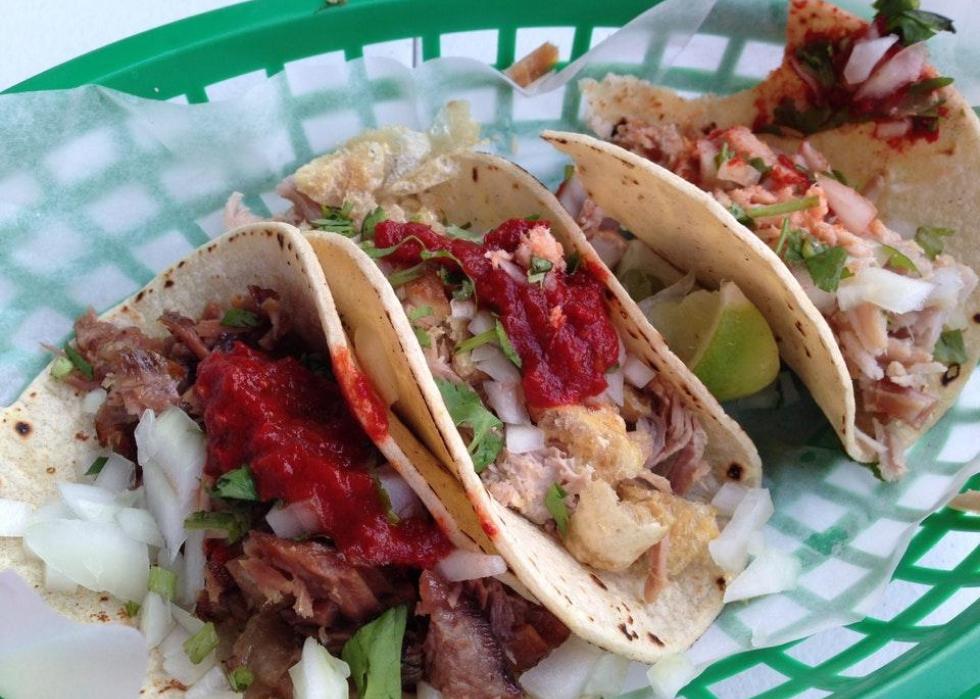 10 / 19
#10. Con Sabor A Mexico
Address: 542 SW 12th Ave., Miami
Rating: 8.1
Price: $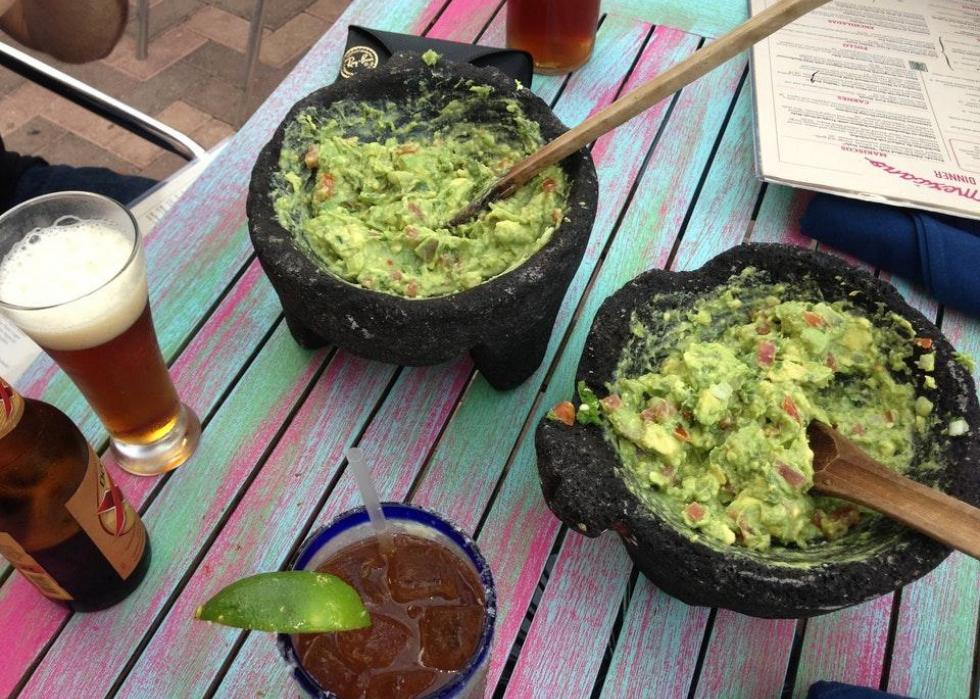 11 / 19
#9. Rosa Mexicano
Address: 900 S. Miami Ave. (The Shops at Mary Brickell Village), Miami
Rating: 7.9
Price: $$$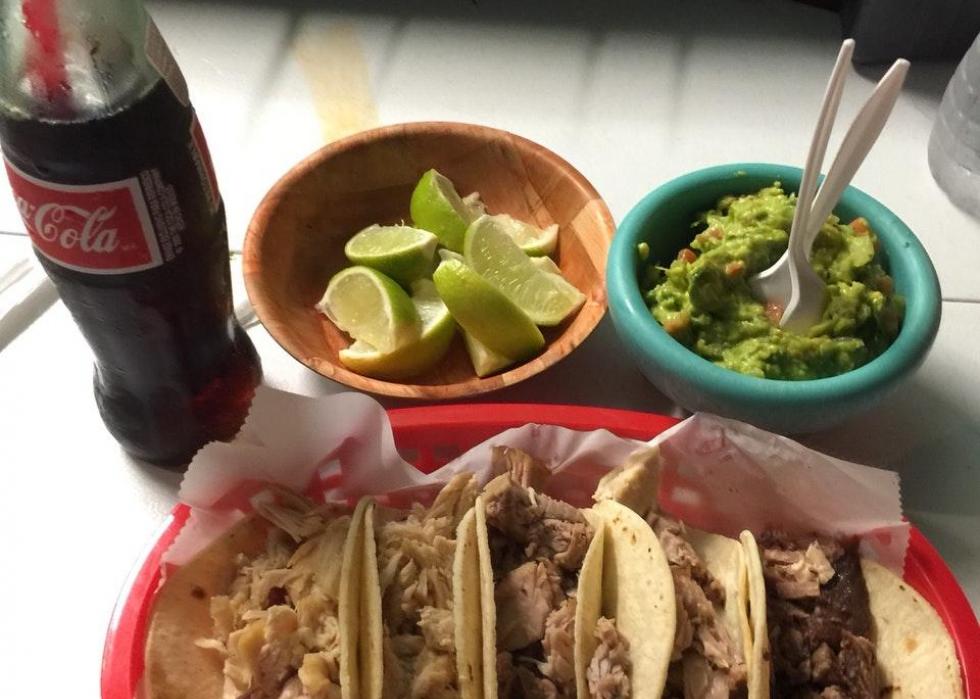 12 / 19
#8. Viva México
Address: 542 SW 12th Ave., Miami
Rating: 8.3
Price: $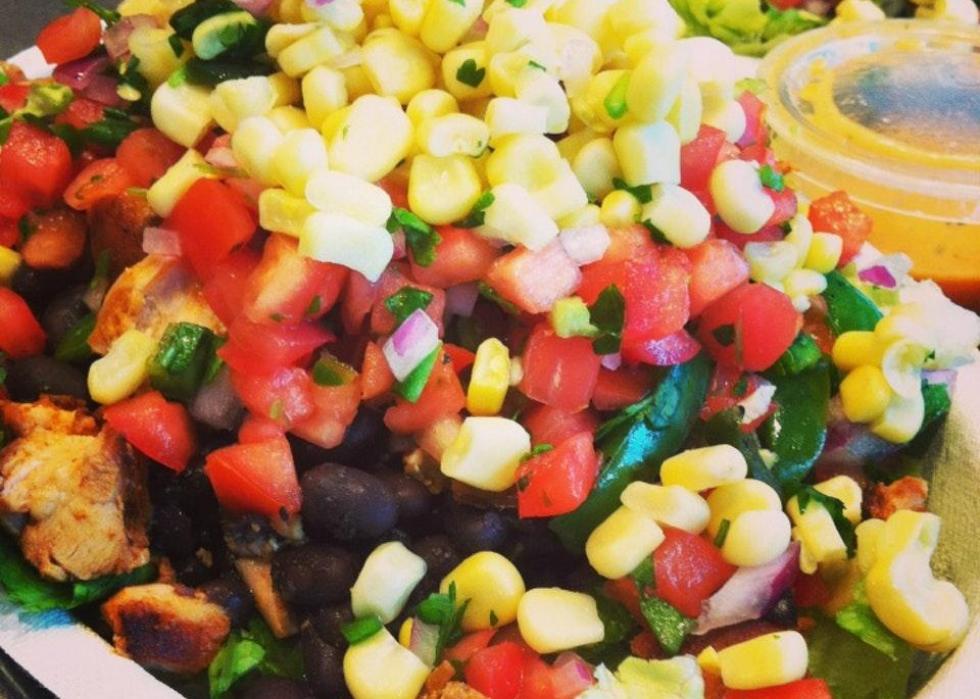 13 / 19
#7. Chipotle Mexican Grill
Address: 2235 SW 37th Ave. (Miracle Mile and SW 22nd St.), Miami
Rating: 8.4
Price: $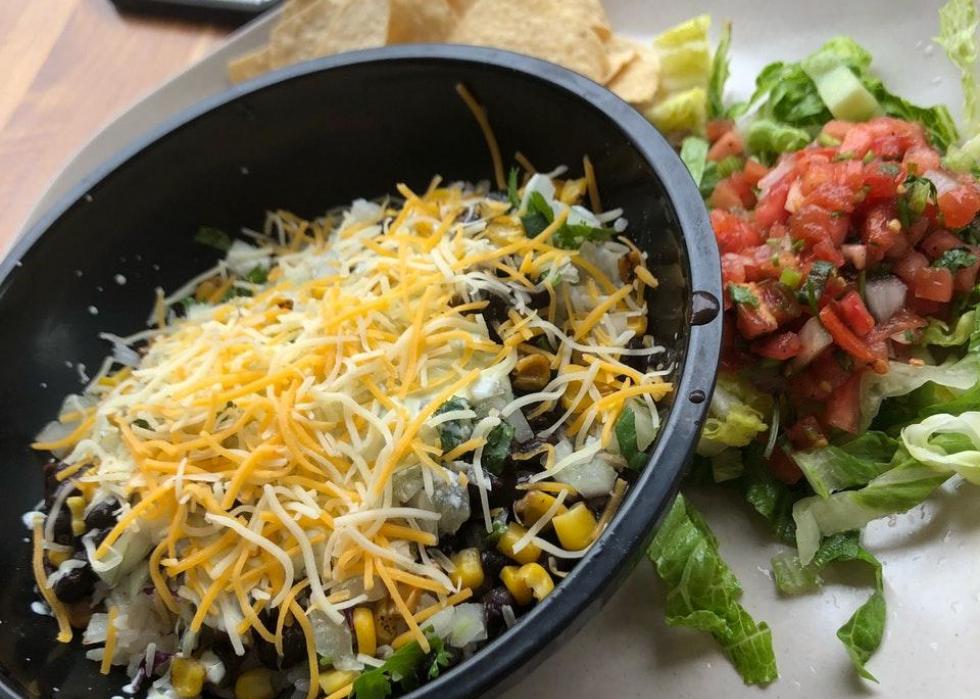 14 / 19
#6. Salsa Fiesta
Address: 1050 NW 14th St., Miami
Rating: 8.8
Price: $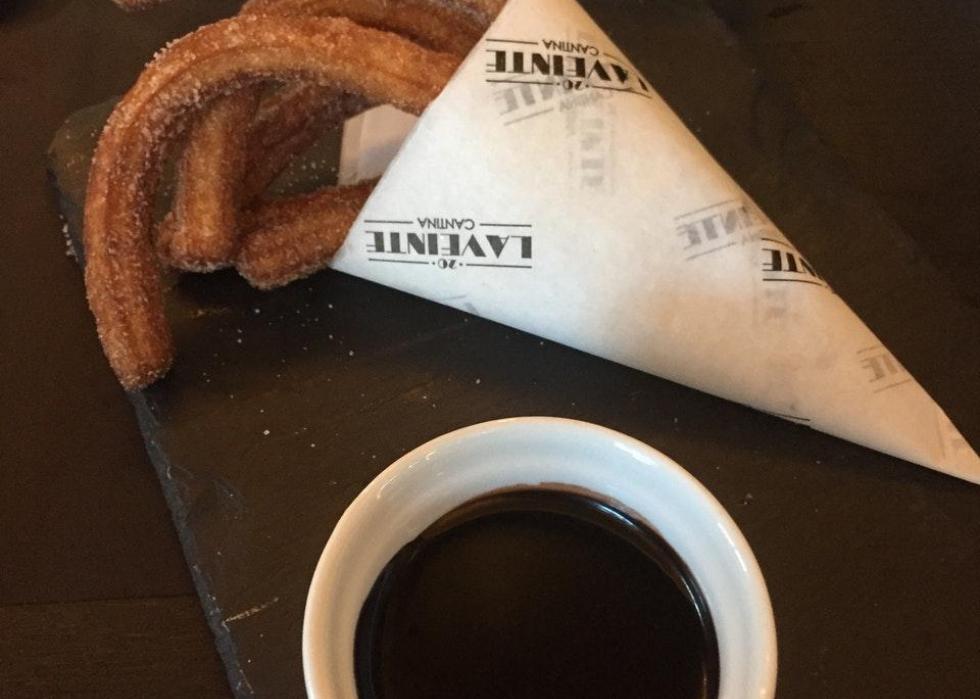 15 / 19
#5. Cantina La Veinte Miami
Address: 465 Brickell Ave., Miami
Rating: 8.6
Price: $$$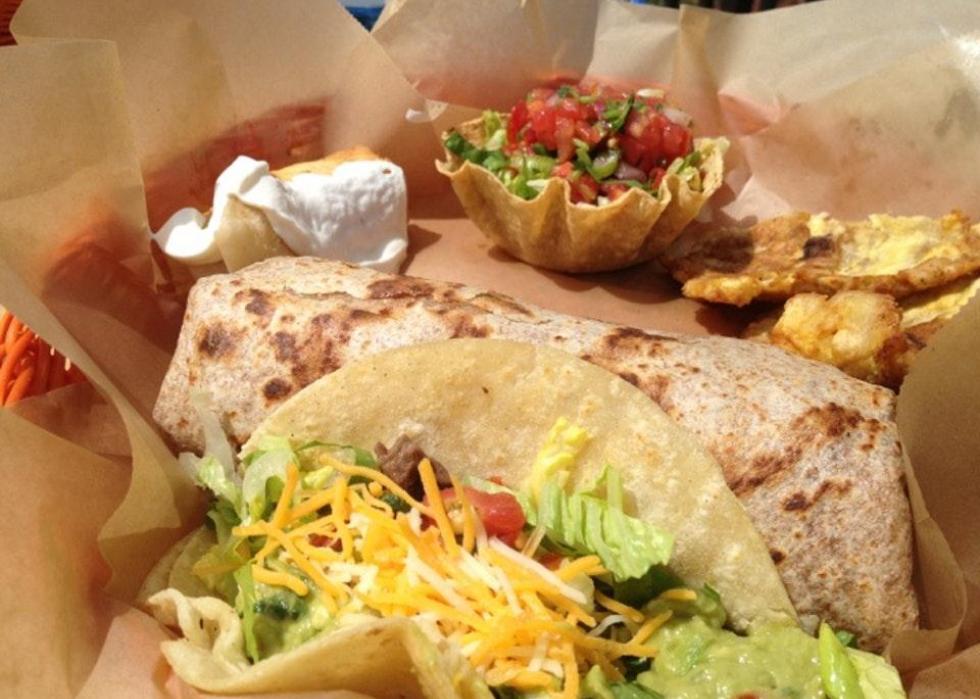 16 / 19
#4. Salsa Fiesta Grill
Address: 2929 Biscayne Blvd. (btwn NE 30th St. and NE 29th St.), Miami
Rating: 8.7
Price: $$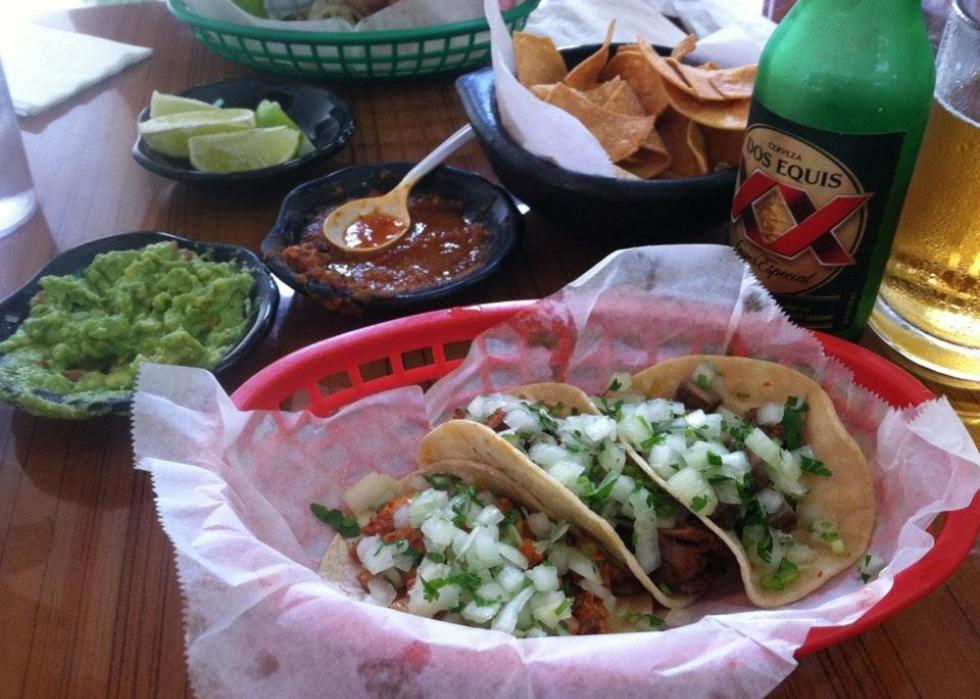 17 / 19
#3. Jacalito Taqueria Mexicana
Address: 3622 W. Flagler St. (SW 36th Ave. & Flagler), Miami
Rating: 8.8
Price: $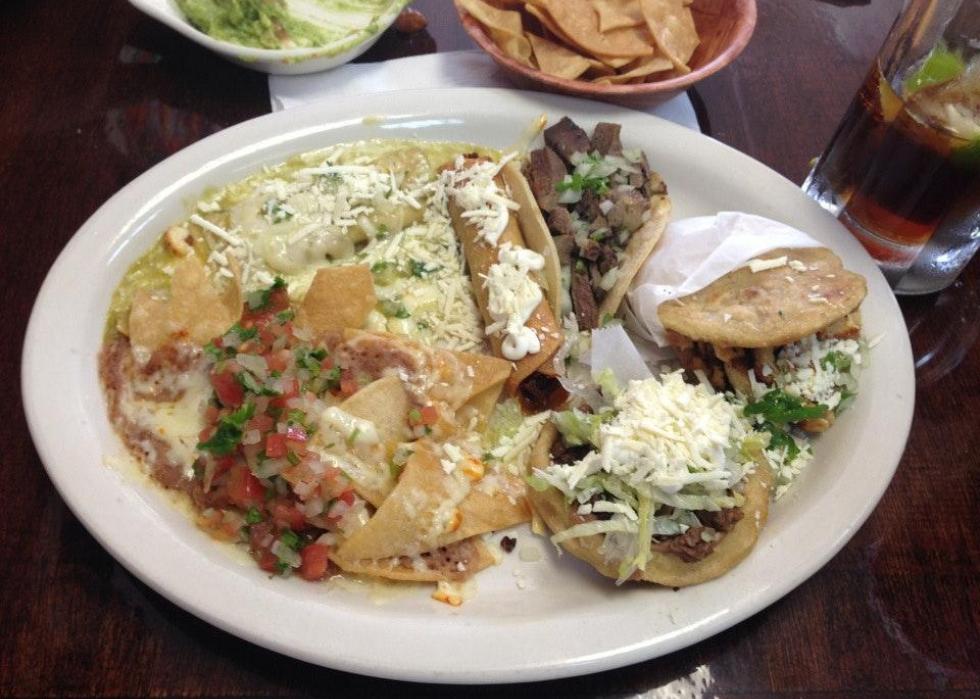 18 / 19
#2. Mi Rinconcito Mexicano
Address: 1961 SW 8th St., Miami
Rating: 9.2
Price: $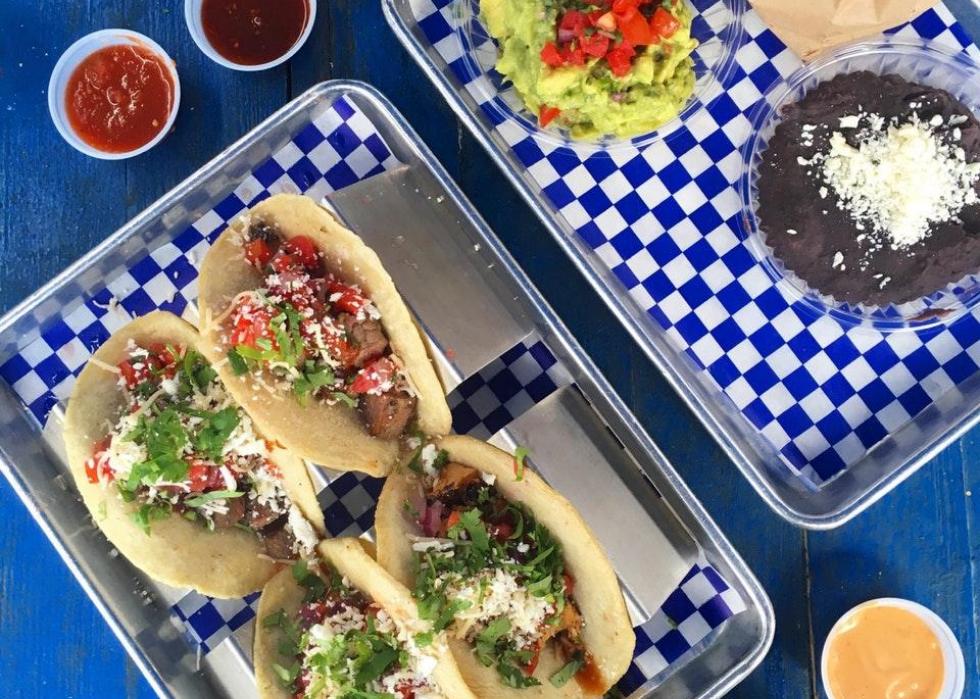 19 / 19
#1. Coyo Taco
Address: 2300 NW 2nd Ave. #3 (NW 23rd St.), Miami
Rating: 9.1
Price: $$