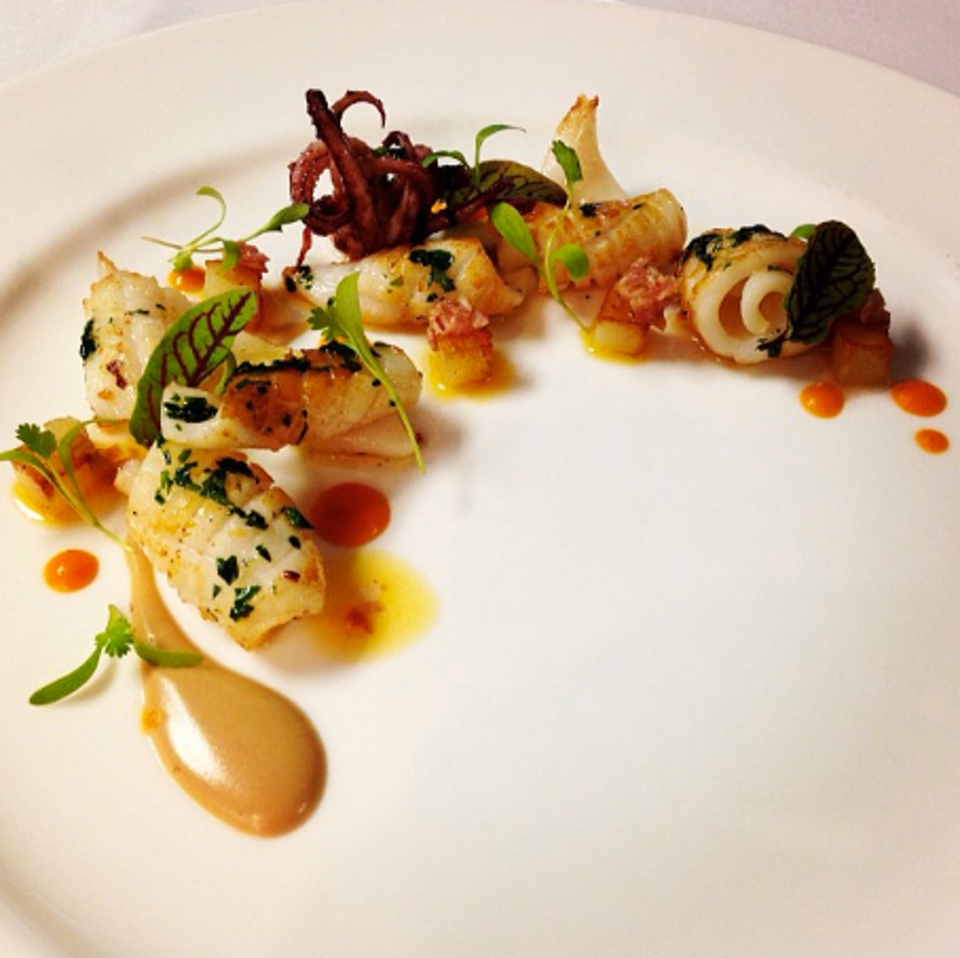 20 top Italian restaurants in Miami
20 top Italian restaurants in Miami
The development of Italian cuisine mirrors the country's rich political and geographic diversity. Mediterranean influences bring fish and olives into culinary creations, carefully handcrafted ziti, cavatelli, and other types of pasta hail from southern Italy, and exquisite desserts such as tiramisu find origins in the north—combining for a tasty eating experience renowned for its ability to bring people together.
With over 90,000 establishments offering Italian-style dishes here in America, there are endless options to consider when craving the flavorful, savory tastes of "The Boot." In order to help find the best Italian restaurants in Miami, Stacker looked at the rankings and ratings provided by Foursquare, which considers user check-ins, ratings, tips, and menu items.
Click through these slides to see if your favorite trattoria made the list.
You may also like: 19 top Mexican restaurants in Miami
#20. Vero restaurant
Address: 90 SE 1st St., Miami
Rating: 8.3
Price: $$
#19. Farfalle
Address: 333 SE 2nd St., Miami
Rating: 8.4
Price: $$
#18. Ni.Do. Caffè & Mozzarella Bar
Address: 7295 Biscayne Blvd., Miami
Rating: 8.3
Price: $$
#17. Strada In The Grove
Address: 3176 Commodore Plz. (Coconut Grove), Miami
Rating: 8.5
Price: $$$
#16. Sapore Di Mare
Address: 3111 Grand Ave., Coconut Grove
Rating: 8.4
Price: $$
#15. Cafe Roval
Address: 5800 NE 4th Ct. (Biscayne Boulevard), Miami
Rating: 9.1
Price: $$
#14. PROOF
Address: 3328 N. Miami Ave., Miami
Rating: 8.9
Price: $
#13. MC Kitchen
Address: 4141 NE 2nd Ave., Miami
Rating: 8.8
Price: $$$
#12. Cipriani Downtown
Address: 465 Brickell Ave., Miami
Rating: 8.7
Price: $$$$
#11. Casola's Pizzeria and Sub Shop
Address: 2437 SW 17th Ave., Miami
Rating: 8.6
Price: $
#10. Piola
Address: 1250 S. Miami Ave. (SW 13 St.), Miami
Rating: 8.4
Price: $$
#9. Il Gabbiano
Address: 335 S Biscayne Blvd., Miami
Rating: 9.4
Price: $$$$
#8. Toscana Divino
Address: 900 S. Miami Ave. (10th St.), Miami
Rating: 8.9
Price: $$$
#7. Tutto Pasta
Address: 1751 SW 3rd Ave. (Coral Way & 17th Rd.), Miami
Rating: 8.8
Price: $$
#6. NiDo Caffe Italian Restaurant
Address: 7295 Biscayne Blvd., Miami
Rating: 8.8
Price: $$
#5. Ironside Pizza
Address: 7580 NE 4th Ct., Miami
Rating: 9.2
Price: $$
#4. Fratelli Milano
Address: 213 SE 1st St., Miami
Rating: 8.9
Price: $$
#3. Vapiano
Address: 1221 Brickell Ave., Miami
Rating: 9.2
Price: $$
#2. Salumeria 104
Address: 3451 NE 1st Ave. (34th & 35th), Miami
Rating: 9.1
Price: $$$
#1. Perricone's Marketplace & Cafe
Address: 15 SE 10th St. (S. Miami Ave.), Miami
Rating: 9.2
Price: $$$