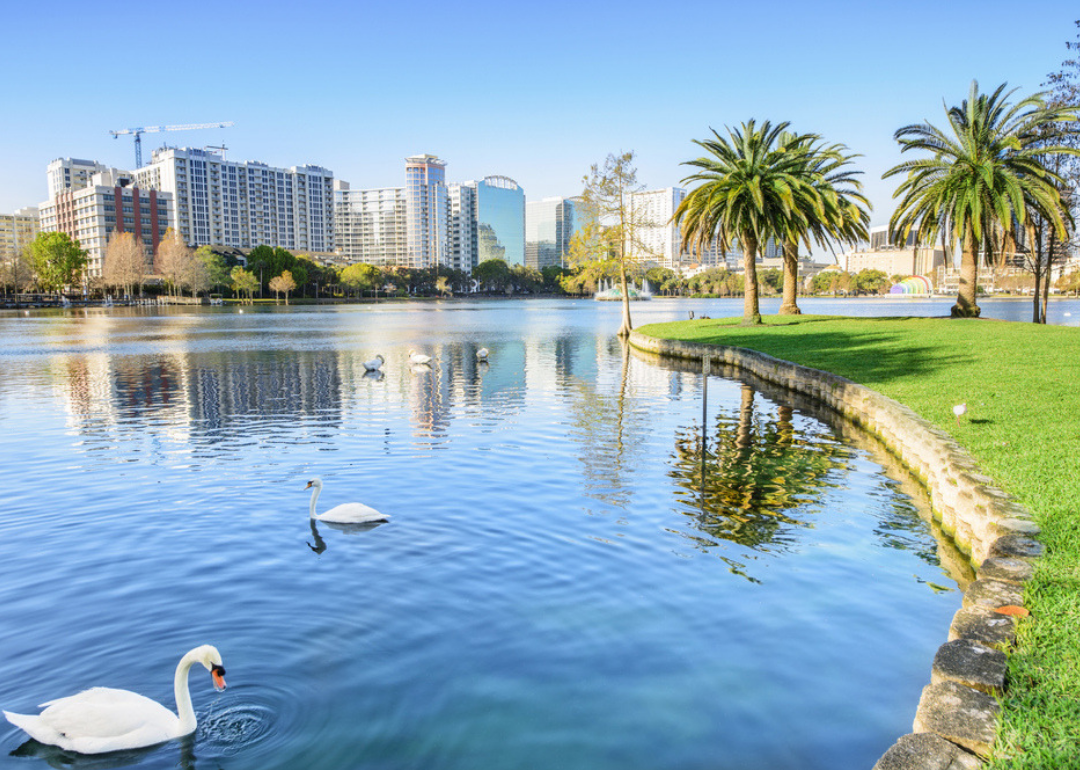 aphotostory // Shuttertstock
Best parks in Orlando
The phrase "a walk in the park" may conjure up images of childhood days in green spaces, a quiet place to sit on a bench and enjoy a book, or a brisk hike among woodlands with furry little animals. Now that the spring buds are blooming, it is the perfect time to explore the parks in Orlando.
Parks are great places to enjoy fun family activities like feeding ducks, enjoying picnics, hiking a trail, or spending time in nature. Fresh air, wildlife, and botanical gardens are often free for the public to enjoy. A plethora of parks have museums, outdoor theaters, zoos, fruit-bearing trees, basketball courts, and pickleball courts. The list of amenities goes on and on.


The United States has a wide variety of parks, with Boston Common taking the title as the oldest city park. Washington D.C.'s National Mall is the most visited city park, and Union Square in San Francisco boasts the most visited city park per acre. 

A study by the National Recreation and Park Agency found that 55% of people visit their local parks to enjoy the benefits of nature. A performance review of the NRPA notes that on average there are 10.1 acres of parkland per 1,000 residents and 2,181 residents per park.


While some city parks occupy almost 1 million acres like Chugach State Park in Alaska and offer hiking and fishing for residents; others—such as Mills End Park in Portland, Ore.—can be measured in inches (452). Some cities are brimming with dog parks, and others feature skateboard parks or community food gardens. 


Where can you go to find the best parks in Orlando? The Stacker team checked out  Foursquare's algorithm to predict the best parks based on check-ins, rating signals, category matches, and photo trends, with data updated as recently as April 19, 2019. Take a walk through our park guide to find the best park in your neighborhood.

You may also like: Best parks in Sacramento