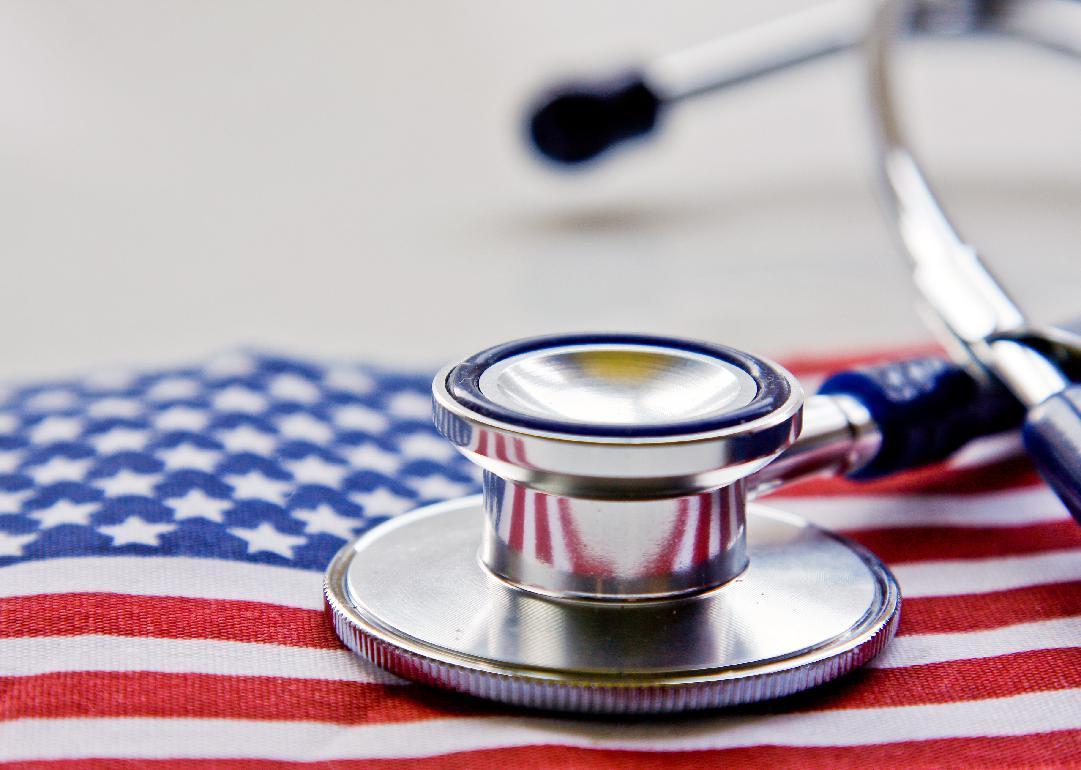 25 terms you should know to understand the health care debate
lenetstan // Shutterstock
25 terms you should know to understand the health care debate
With COVID-19 dominating most of the 2020 news cycle, another important topic has been health care, and how accessible it really is.
The United States has one of the highest costs of health care in the world, in 2017 spending about $3.5 trillion or an average of about $11,000 per person. Costs have grown to 18% of GDP from 5% of GDP in 1960. That means millions of Americans go without medical insurance or face medical expenses they cannot pay, making health care one of the most critical issues of our time. The pandemic has also affected health care coverage, as about 5.4 million employees lost their coverage in the first three months of the pandemic alone. The number has increased as more Americans lost their jobs and employer-based health insurance as COVID-19 progressed. Uninsured Americans tend to be adult males who are low-income and have less than a high school education.
Aimed at making health care more accessible and equitable, the Affordable Care Act is one of the most recognizable legacies of President Barack Obama and a high-profile target of Republicans and President Donald Trump. However, this bill is not perfect, and many American politicians, such as Bernie Sanders, have called for a more expansive, universal health care bill, especially in the midst of a global pandemic. Canada and Scandinavian countries have universal health care already, but it is an idea that meets with stiff resistance in the United States. Norway's universal health care system began in 1912. Of Americans with health-care coverage in 2019, employer-based insurance was most common at 56%, followed by Medicaid at about 19%, and Medicare at about 17%.
Looking ahead to the presidential election, debates have been revived over what is best for the American people: a public option, a mixed solution of private and public-funded plans, or a more private system left more to market forces and less to the government? It is a question that has often been asked of both President Donald Trump and former Vice President Joe Biden, and has already come up during the presidential debate series that kicked off Sept. 29. Keep reading to learn 25 key terms that help you better understand the complexities of health care.