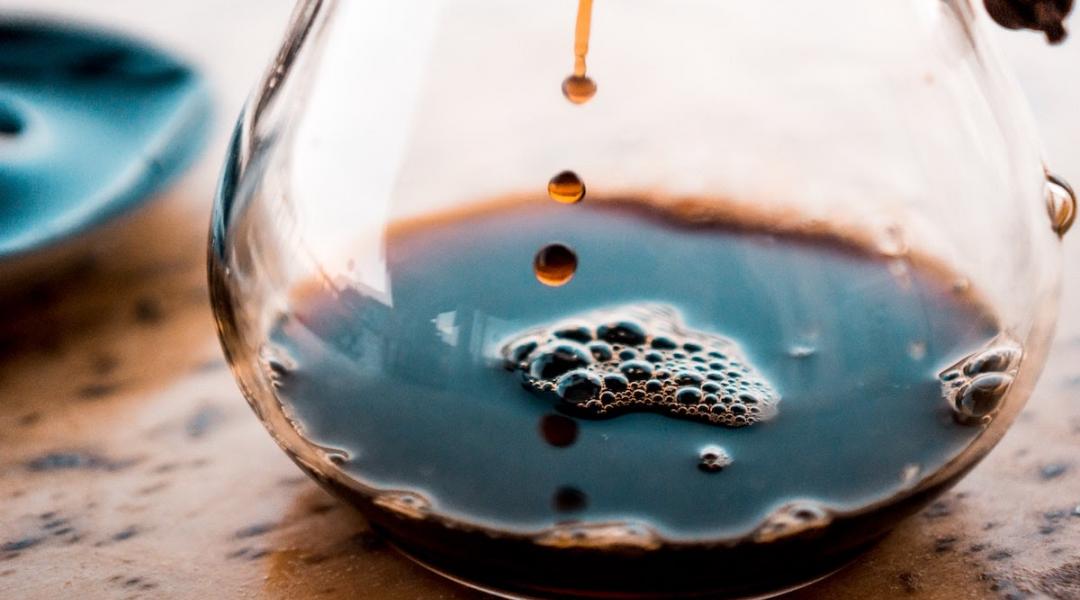 Here's All The Coffee Equipment You Need To Make A Pro Quality Cup At Home
Sponsored Content: Stacker was not involved in writing this story. If you make a purchase through a link on this page, Stacker may receive a share of the revenue.
It's not nearly as complicated as you think.
For people who really love coffee, there are few greater pleasures in life than sipping a fresh cup that has been painstakingly handcrafted just for you. However, what a lot of people don't realize is that you don't have to pay outrageous amounts of money to some guy with a handlebar mustache and neck tattoos to get good coffee. With the right equipment, anybody can make world class coffee in the comfort of their own home. 
So what kind of equipment are we talking about? Well, when it comes to American style coffee, as opposed to espresso, most coffee nerds will tell you that the pour over method produces the most flavorful cup. And to make perfect pour over coffee, there are just five things you need: a grinder, a scale, a water filtration system, a kettle, and a brewer.
Are you ready to take your coffee game to the next level? Below you'll find our recommendations for the essential items you need to make the best cup of coffee you've ever had. 
Jennings CJ4000 Scale
Image via Prima Coffee Equipment
To make a great cup of coffee you need the correct ratio of coffee to water. And one of the reasons coffee experts love the pour over method is that it gives you total control over this. By using a scale to measure both the amount of coffee and the amount of water you are pouring over it, you can guarantee the perfect ratio every single time. 
Luckily, a good kitchen scale does not have to cost an arm and a leg. And of course, you won't just use it for making coffee. The Jennings CJ4000 has a high weight capacity, fast response time, and measurements precise to .5 gram increments. Also, and perhaps most importantly for making pour over coffee, the Jennings CJ4000 allows you to disable the auto-off function so the scale won't turn off in the middle of the brewing process.
Baratza Encore Conical Burr Coffee Grinder
Image via Prima Coffee Equipment
Every cup of coffee is produced by a series of timed chemical reactions between water and the various compounds inside coffee beans. To produce chemical reactions that extract the best flavors, you need a coffee grinder that can produce uniform sized grinds without adding heat that alters their chemical makeup. That means ditching your old propeller grinder—which scorches coffee and produces grinds of varying sizes—in favor of a conical burr grinder like the Baratza Encore. 
The Baratza Encore Conical Burr Coffee Grinder uses cone-shaped steel burrs to uniformly grind coffee beans without heating them. And with 40 different grind settings ranging from coarse to fine, it gives you total control over the chemical reactions involved in making the perfect cup.
Peak Water Pitcher Starter Pack
Image via Prima Coffee Equipment
Coffee is 98 percent water. So if you want the best coffee, you've got to start with the best water. The Peak Water Pitcher Starter Pack lets you control the quality of your water like never before. 
The Peak Water Pitcher is not like the water filtration pitchers you are used to. They don't give you any control over the filtration process. The Peak Starter Pack, on the other hand, comes with two test strips that allow you to test the tap water in your home. By comparing the results to the color-coded chart provided, you can determine what impurities you want to filter out and what minerals you want to remain. Then you can make adjustments using the knob on the top of the pitcher and experiment with different water for different roasts. 
Fellow Stagg EKG Electric Variable Temperature Pouring Kettle
Image via Prima Coffee Equipment
Once you've got the best possible water, you need to bring it to the correct temperature and deliver it to the coffee. The best way to do that is with a variable temperature gooseneck kettle. The variable temperature feature is essential for controlling the reaction between the water and chemical compounds inside the coffee, and the gooseneck spout delivers an accurate pour for even distribution and saturation.
When it comes to pour over kettles, the Fellow Stagg EKG Electric Kettle is in a class by itself. It's 1200W heating element produces incredibly fast heat times. It's simple simple, intuitive interface and clear temperature display let you make micro adjustments to water temperature. And it's elegant design will look wonderful on your countertop. 
Chemex 8 Cup Coffee Maker
Image via Prima Coffee Equipment
The last thing you need to make the perfect cup of pour over coffee is, well, a pour over coffee brewer. There are lots of different styles to choose from. However, if you want something that combines both function and style, you can't go wrong with the classic Chemex 8 Cup Coffee Maker. 
This hourglass-shaped brewer is made entirely from glass, so it won't absorb any odors or chemical residues. It holds up to 40 ounces of coffee, and comes with either a glass handle or a polished wood collar. And with no moving parts, this thing will last forever—or at least until you drop it.