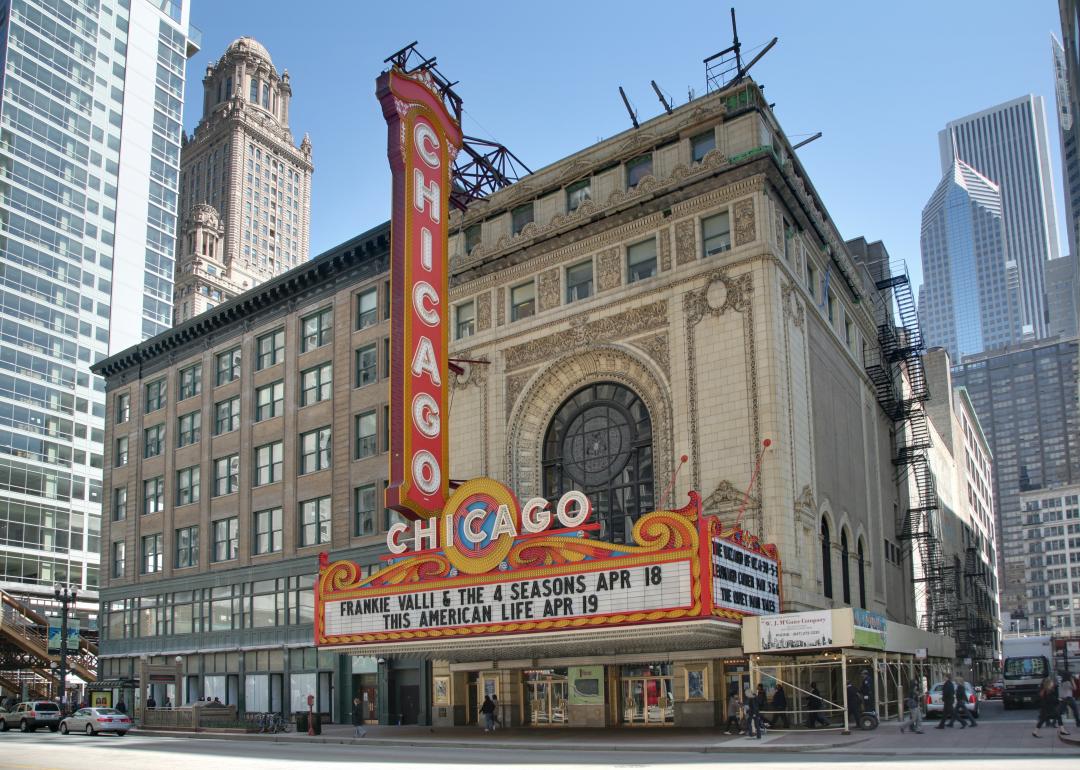 Richest and poorest places in Chicago
Daniel Schwen // Wikimedia Commons
Richest and poorest places in the Chicago area
With nearly 10 million people in the Chicago metro area, the economic realities facing residents can vary drastically from place to place. 
To help understand differences in income levels throughout the Chicago area, Stacker analyzed data from the most recent American Community Survey from the U.S. Census. The research team looked at the 88 Public Use Microdata Areas (PUMAs) that encompass the Chicago Metropolitan Statistical Area (MSA) to identify the 15 places with the lowest and highest median income per capita. PUMAs are defined as statistical geographic areas with populations of over 100,000.
For each area, Stacker has included supporting data around the population, unemployment rates, and median rental rates to help understand the economic hardships or good fortunes within these communities.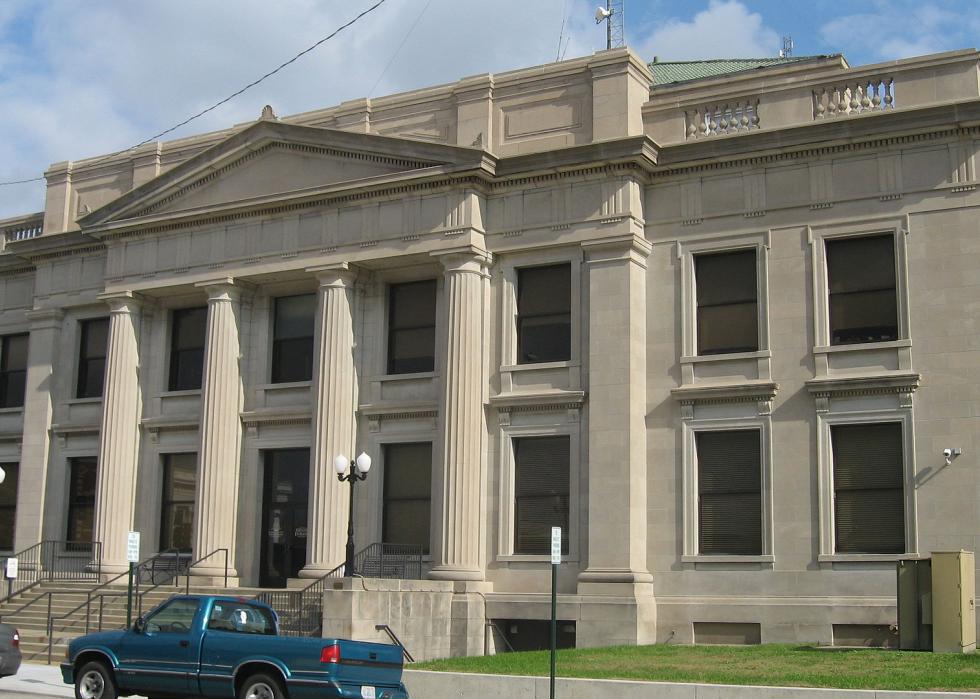 1 / 30
Nyttend // Wikimedia Commons
#15 poorest: Jackson, Williamson, Franklin, and Perry Counties
- Median income: $24,885
- Total population: 186,943
- Unemployment rate: 8%
- One-bedroom median gross rent: $492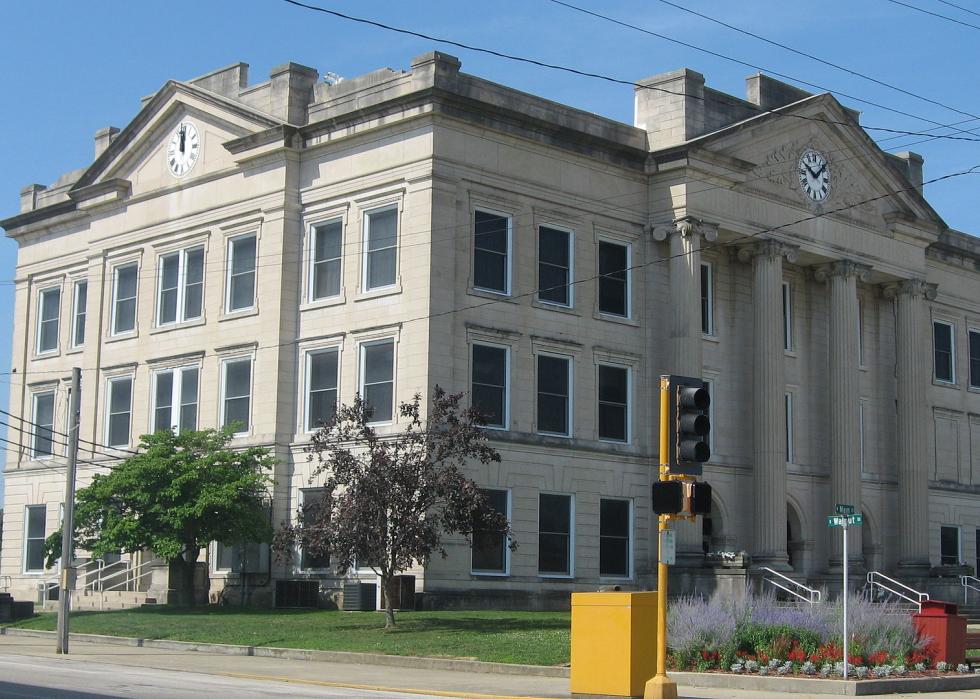 2 / 30
Nyttend // Wikimedia Commons
#14 poorest: Clark, Jasper, Crawford, Lawrence, Richland, Clay, and Wayne Counties
- Median income: $24,837
- Total population: 105,503
- Unemployment rate: 5.2%
- One-bedroom median gross rent: $376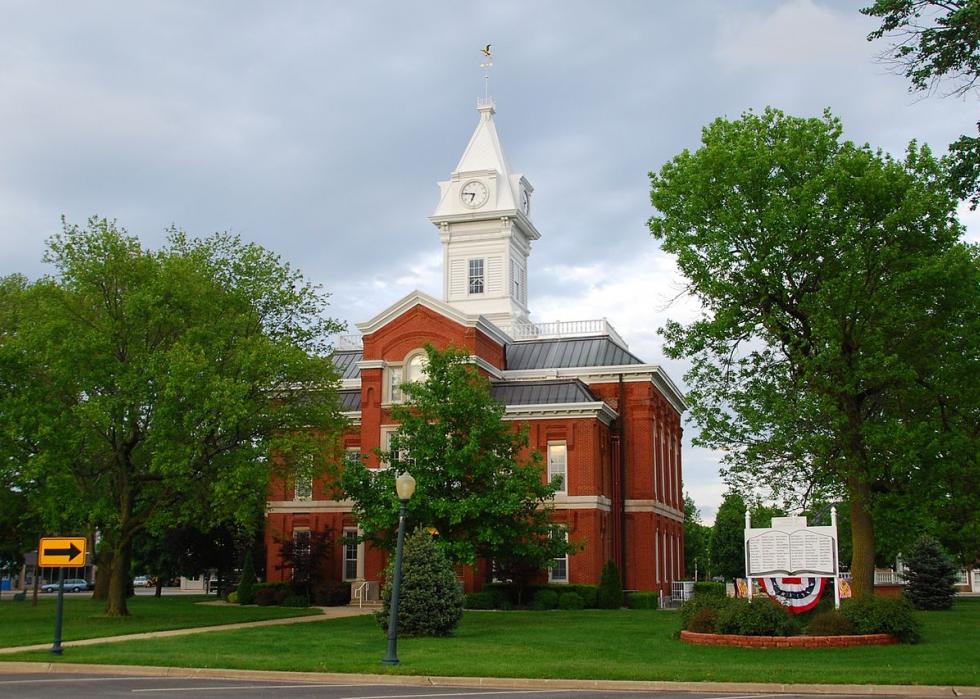 3 / 30
MattHucke // Wikimedia Commons
#13 poorest: Douglas, Edgar, Coles, and Cumberland Counties
- Median income: $24,756
- Total population: 101,478
- Unemployment rate: 4.5%
- One-bedroom median gross rent: $478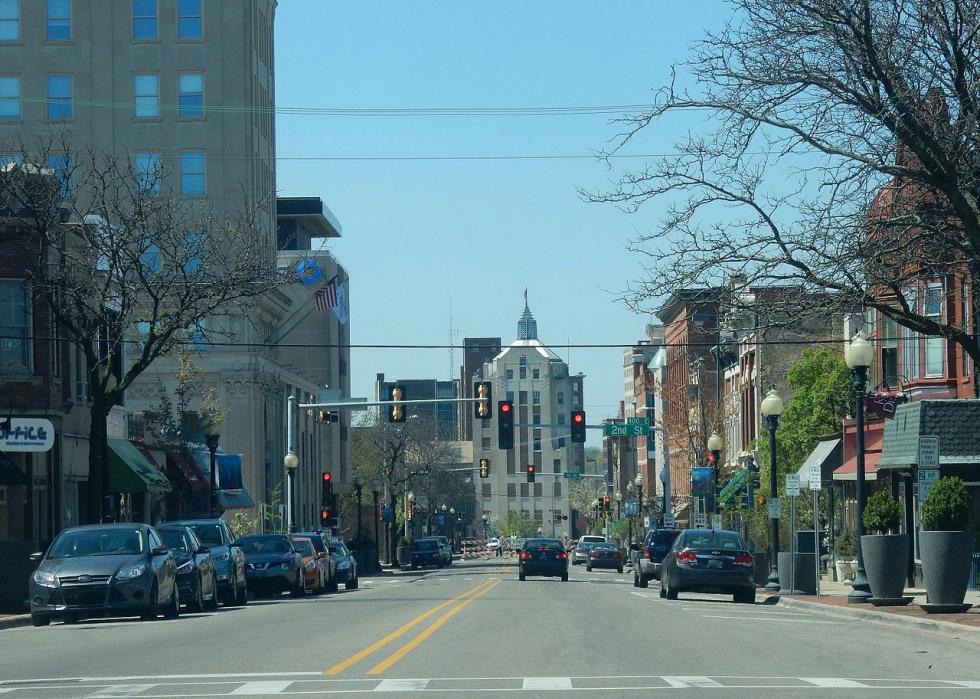 4 / 30
Alexbaumgarner // Wikimedia Commons
#12 poorest: Winnebago County (Southeast and West)—Rockford
- Median income: $24,446
- Total population: 197,379
- Unemployment rate: 10%
- One-bedroom median gross rent: $555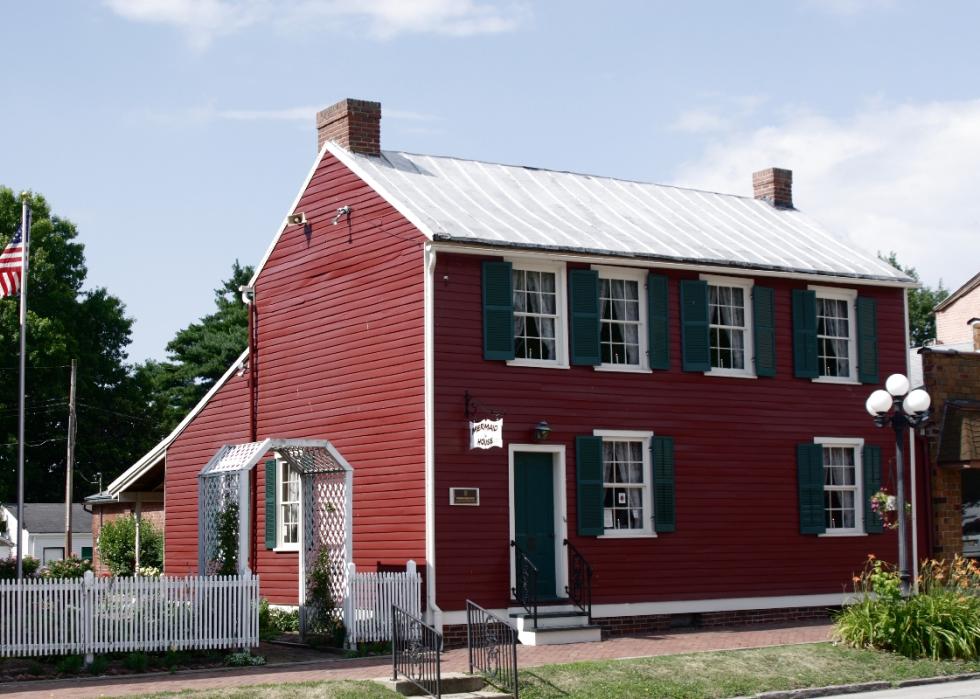 5 / 30
#11 poorest: St. Clair County (Northwest, Southwest, and Southeast)
- Median income: $24,128
- Total population: 115,618
- Unemployment rate: 7.8%
- One-bedroom median gross rent: $427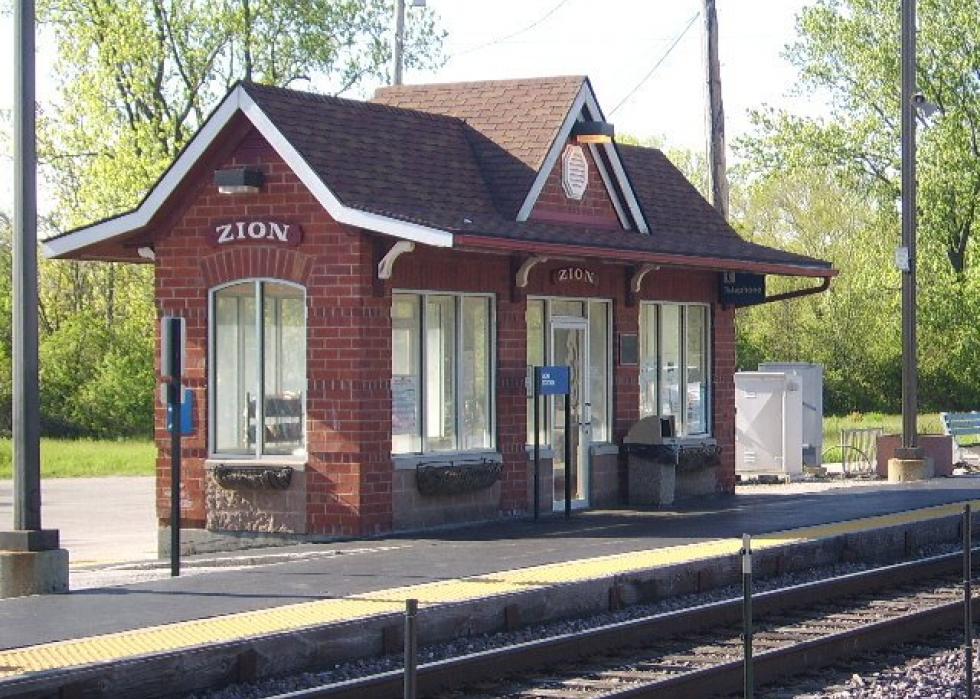 6 / 30
Gidonb // Wikimedia Commons
#10 poorest: Lake County (Northeast)—Waukegan, Zion, Benton, and Newport Townships
- Median income: $24,049
- Total population: 135,786
- Unemployment rate: 7.9%
- One-bedroom median gross rent: $707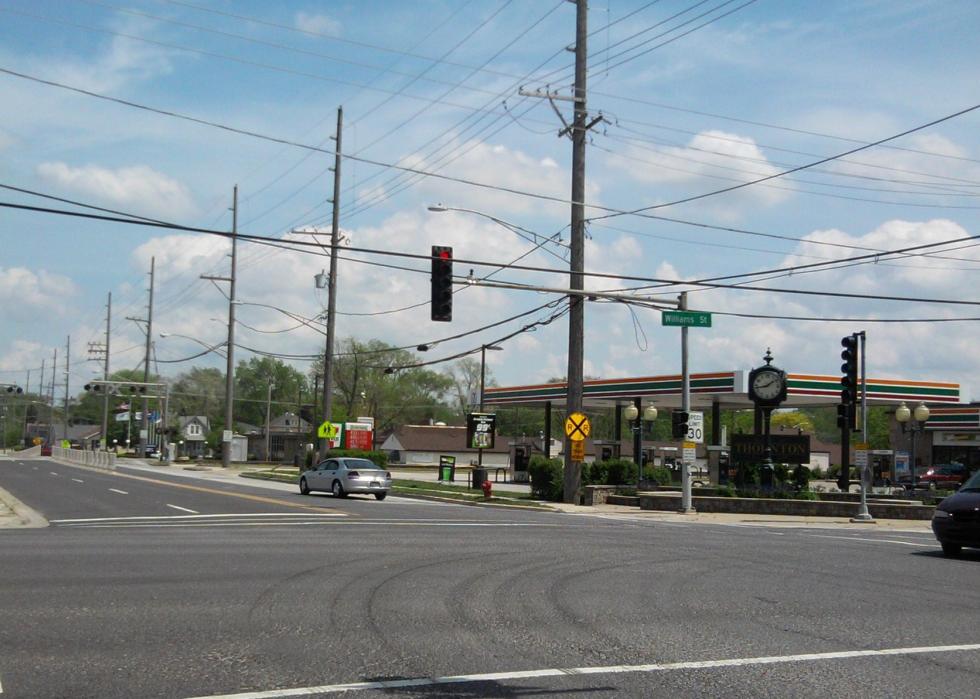 7 / 30
Dennisyerger84 // Wikimedia Commons
#9 poorest: Cook County (Southeast)—Thornton Township
- Median income: $23,669
- Total population: 167,812
- Unemployment rate: 15.7%
- One-bedroom median gross rent: $724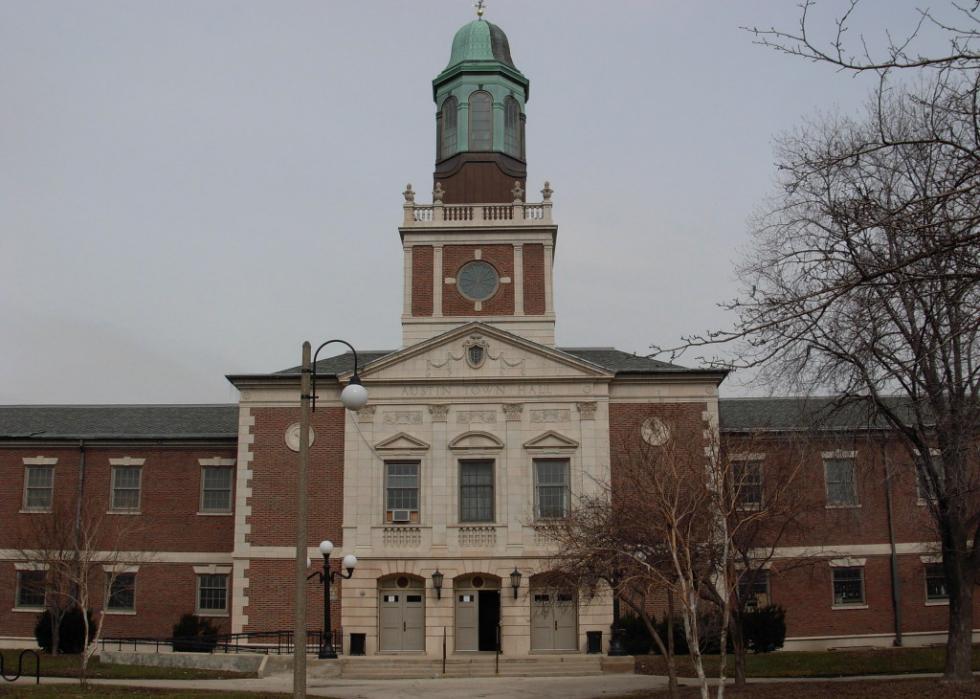 8 / 30
Steven Kevil // Wikimedia Commons
#8 poorest: Chicago (West)—Austin, Belmont Cragin, and Montclare
- Median income: $23,273
- Total population: 180,744
- Unemployment rate: 9.8%
- One-bedroom median gross rent: $749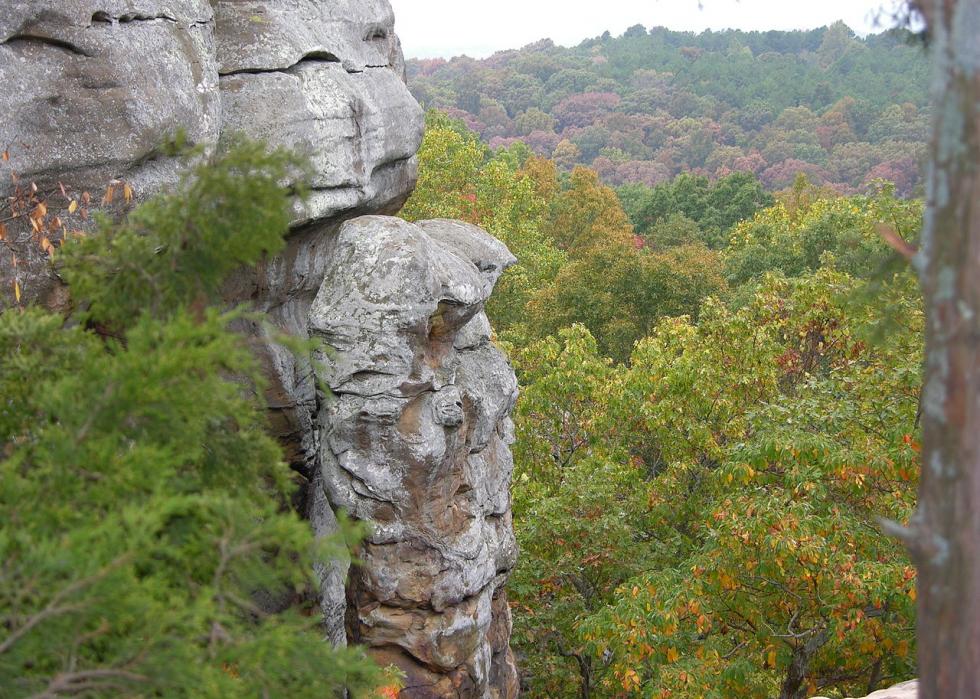 9 / 30
M. Readey // Wikimedia Commons
#7 poorest: South and Southeast Illinois
- Median income: $22,915
- Total population: 135,138
- Unemployment rate: 8%
- One-bedroom median gross rent: $394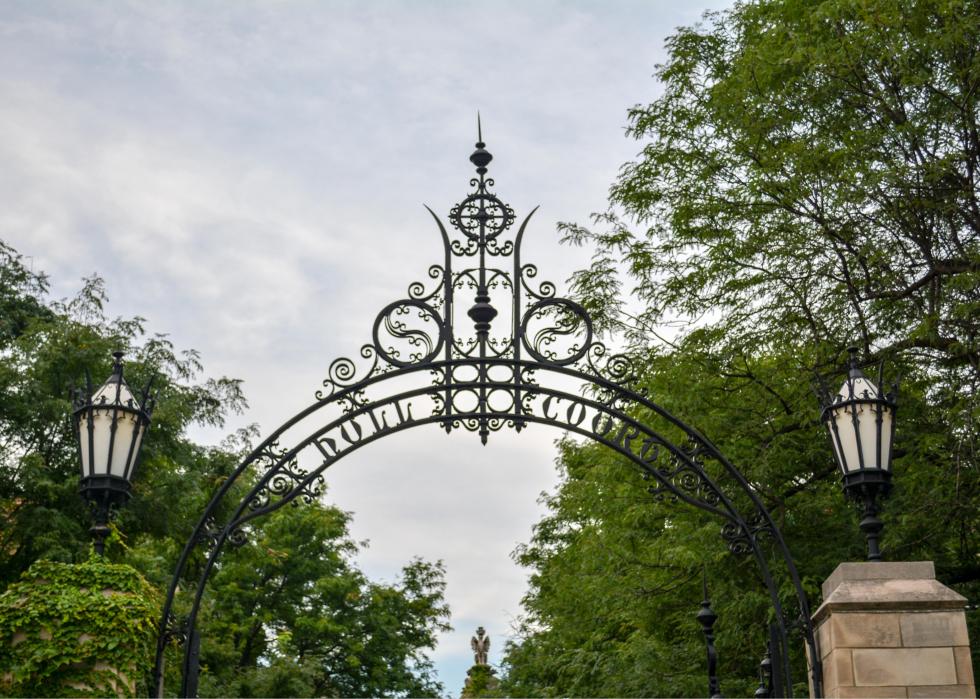 10 / 30
#6 poorest: Chicago City (South)—South Shore, Hyde Park, Woodlawn, Grand Boulevard, and Douglas
- Median income: $22,265
- Total population: 179,090
- Unemployment rate: 11.7%
- One-bedroom median gross rent: $818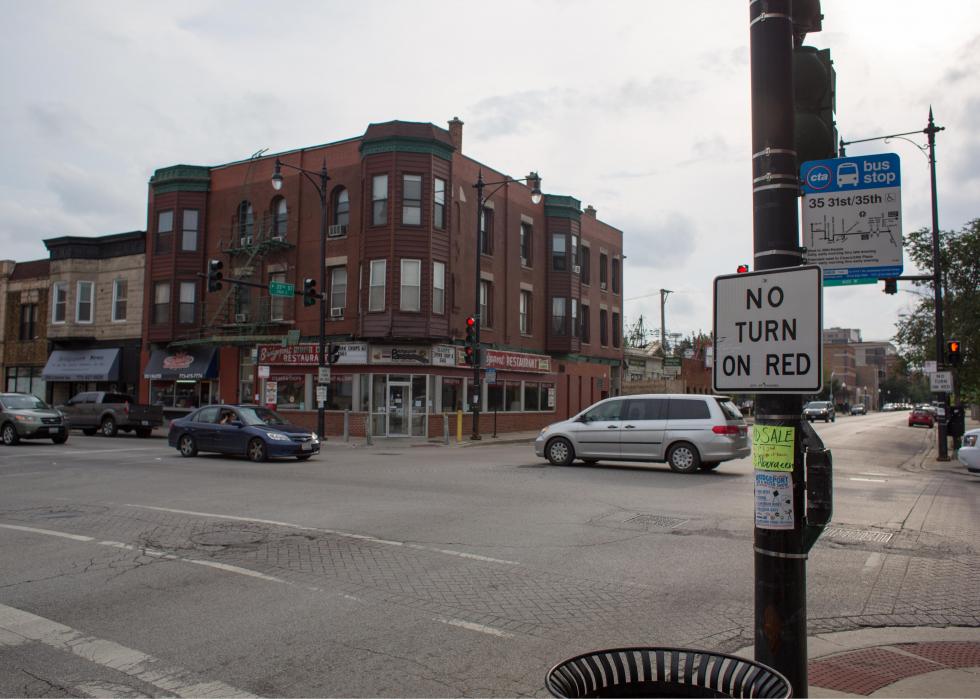 11 / 30
Victor Grigas // Wikimedia Commons
#5 poorest: Chicago (Southwest)—Brighton Park, New City, Bridgeport, and McKinley Park
- Median income: $21,413
- Total population: 162,347
- Unemployment rate: 11.3%
- One-bedroom median gross rent: $596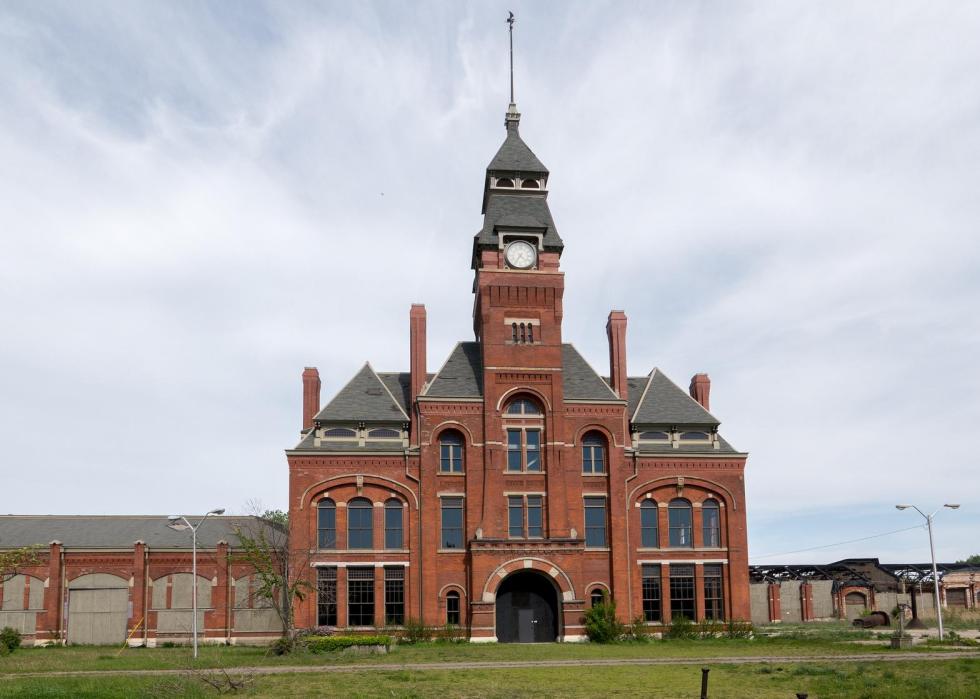 12 / 30
#4 poorest: Chicago (South)—South Chicago, Pullman, West Pullman, East Side, and South Deering
- Median income: $21,228
- Total population: 131,070
- Unemployment rate: 17%
- One-bedroom median gross rent: $576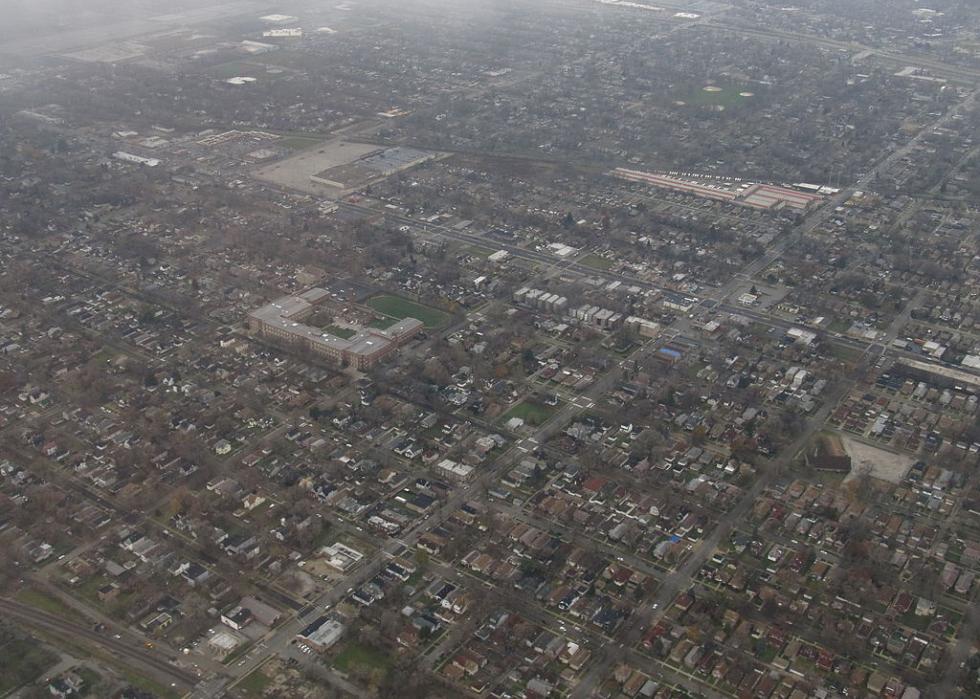 13 / 30
Ken L. // Wikimedia Commons
#3 poorest: Chicago (South)—Auburn Gresham, Roseland, Chatham, Avalon Park, and Burnside
- Median income: $21,175
- Total population: 129,529
- Unemployment rate: 18.6%
- One-bedroom median gross rent: $676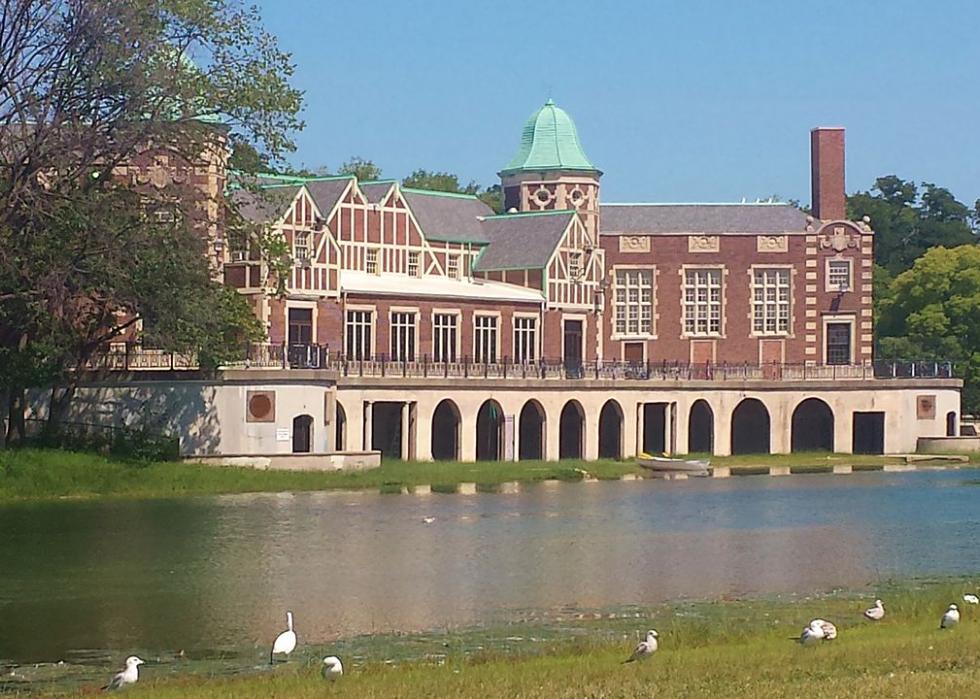 14 / 30
Steven Kevil // Wikimedia Commons
#2 poorest: Chicago City (West)—North and South Lawndale, Humboldt Park, and East and West Garfield Park
- Median income: $19,522
- Total population: 209,402
- Unemployment rate: 11.2%
- One-bedroom median gross rent: $606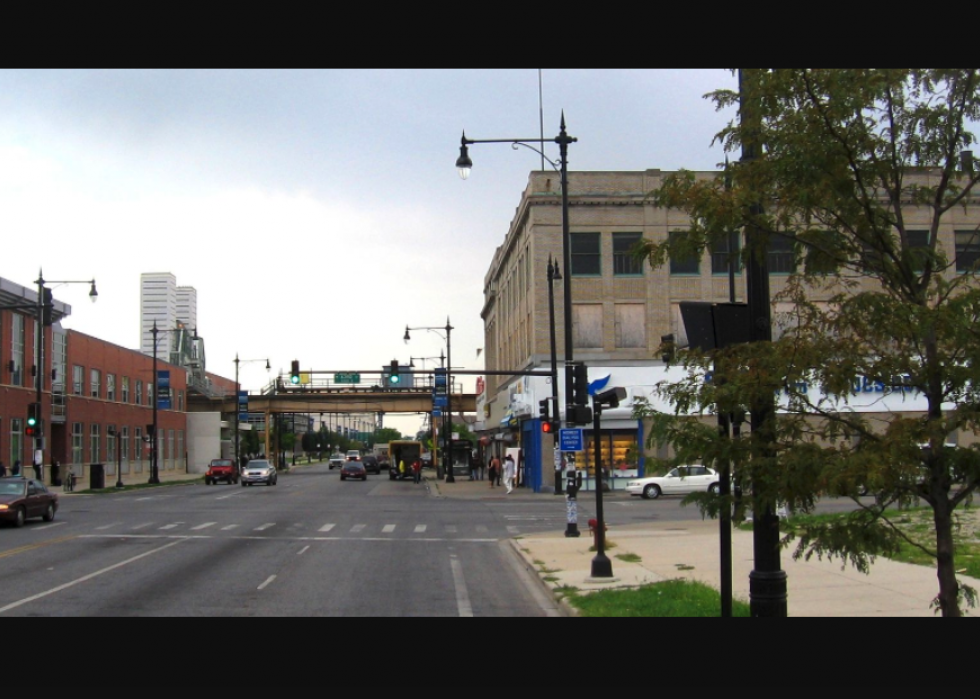 15 / 30
#1 poorest: Chicago (South)—Chicago Lawn, Englewood/West Englewood, and Greater Grand Crossing
- Median income: $18,296
- Total population: 137,667
- Unemployment rate: 20.6%
- One-bedroom median gross rent: $671
16 / 30
Grahamalonian // Wikimedia Commons
#15 richest: Cook County (Northwest)—Schaumburg Township (South and Central)
- Median income: $39,077
- Total population: 113,148
- Unemployment rate: 3.3%
- One-bedroom median gross rent: $1,165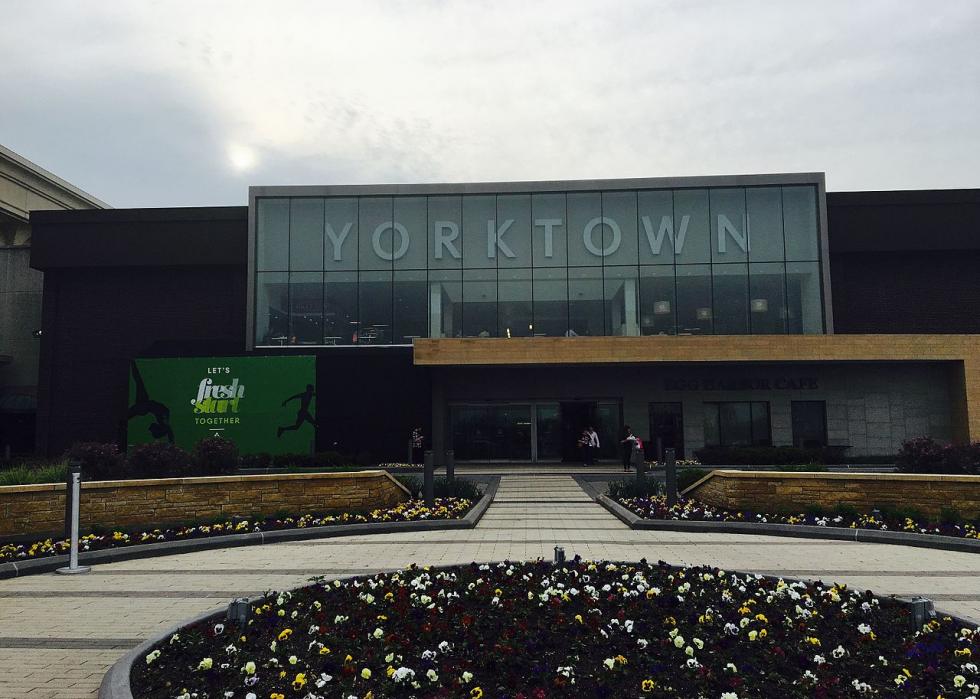 17 / 30
Dasia100 // Wikimedia Commons
#14 richest: DuPage County (East Central)—York Township
- Median income: $39,875
- Total population: 125,767
- Unemployment rate: 3.4%
- One-bedroom median gross rent: $1,112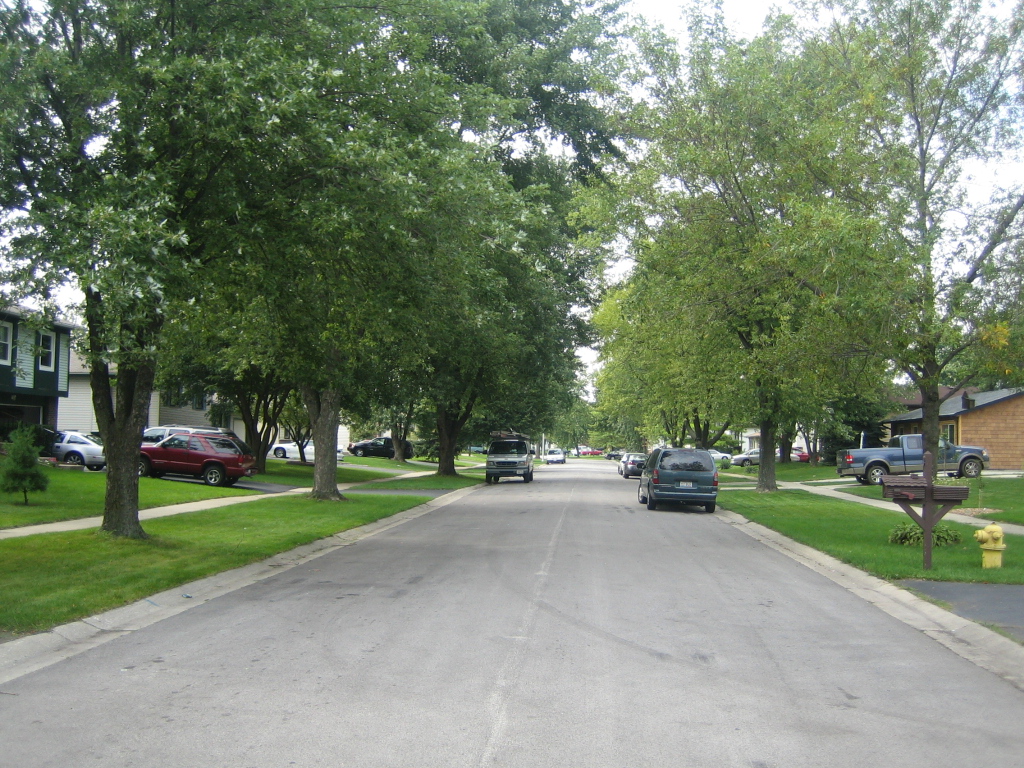 18 / 30
NIN1337 // Wikimedia Commons
#13 richest: Will County (Northwest)—DuPage and Wheatland Townships
- Median income: $40,290
- Total population: 173,381
- Unemployment rate: 5.4%
- One-bedroom median gross rent: $938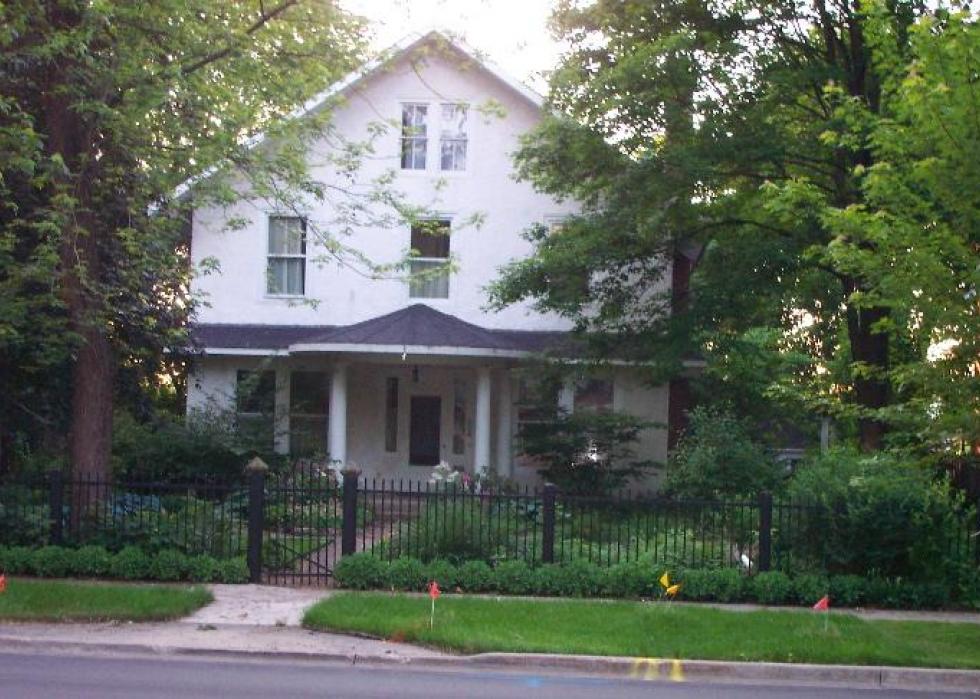 19 / 30
Angech01 // Wikimedia Commons
#12 richest: DuPage County (Southeast)—Downers Grove Township
- Median income: $41,725
- Total population: 148,563
- Unemployment rate: 2.5%
- One-bedroom median gross rent: $989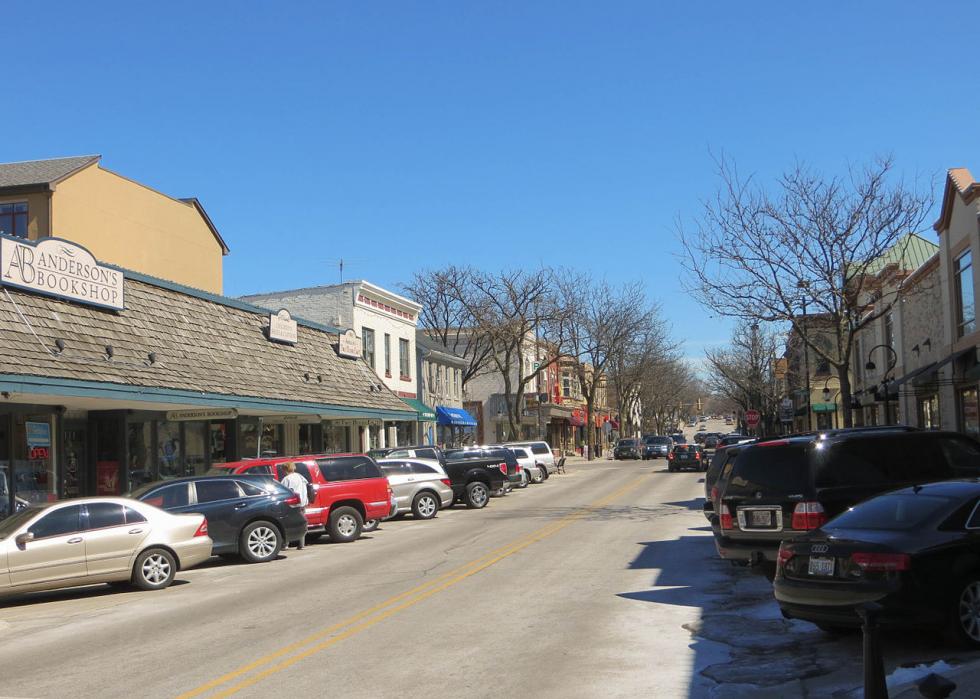 20 / 30
David Wilson // Wikimedia Commons
#11 richest: DuPage County (Southwest)—Naperville and Winfield (South) Townships
- Median income: $41,874
- Total population: 120,066
- Unemployment rate: 4.6%
- One-bedroom median gross rent: $1,191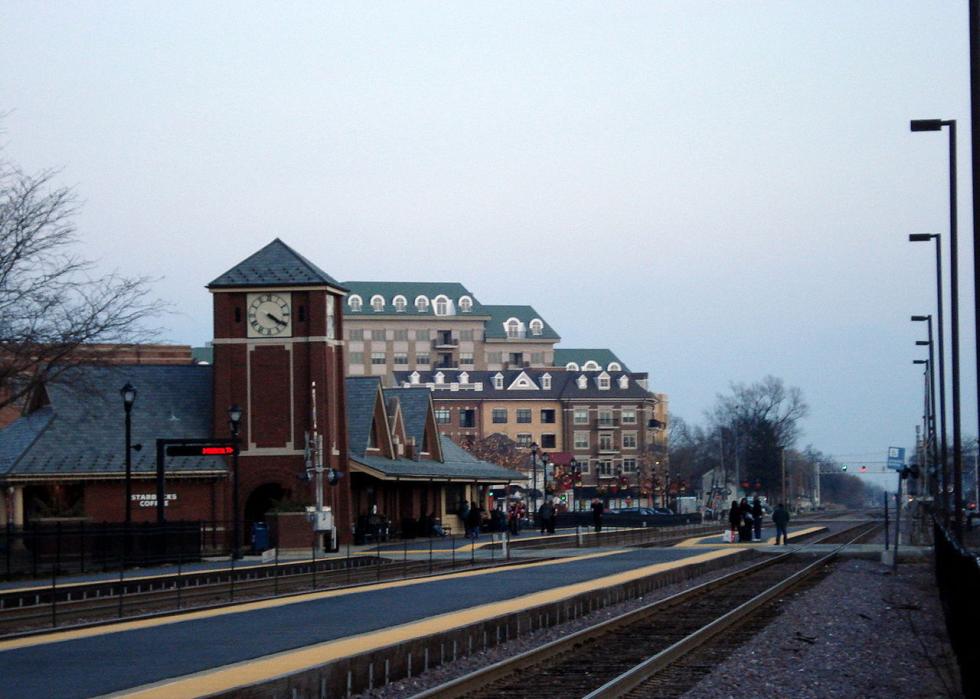 21 / 30
Ssiero1 // Wikimedia Commons
#10 richest: Cook County (Northwest)—Palatine and Barrington Townships
- Median income: $41,898
- Total population: 130,693
- Unemployment rate: 2.9%
- One-bedroom median gross rent: $985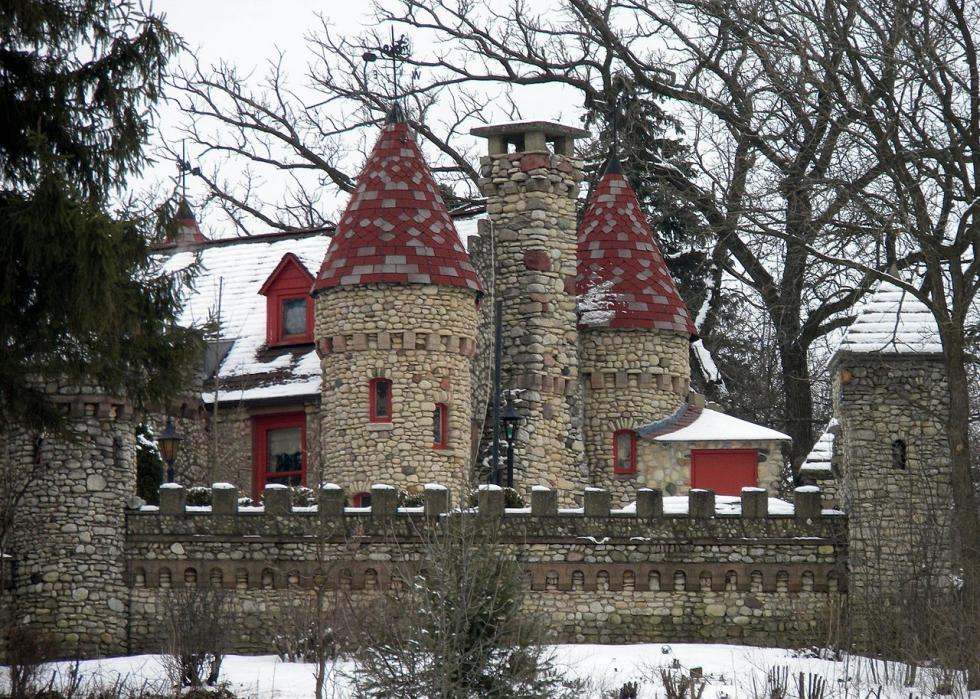 22 / 30
Smallbones // Wikimedia Commons
#9 richest: Lake County (Southwest)—Ela, Freemont, Wauconda, and Cuba Townships
- Median income: $41,928
- Total population: 119,799
- Unemployment rate: 4%
- One-bedroom median gross rent: $956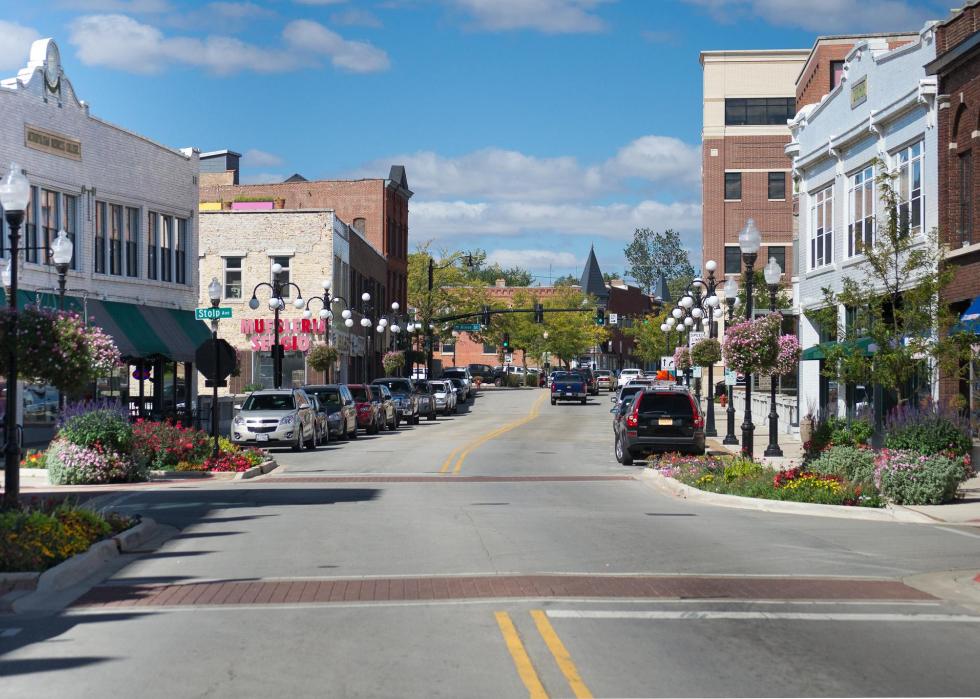 23 / 30
Center for Neighborhood Technology // Flickr
#8 richest: Kane County (West)
- Median income: $42,334
- Total population: 122,095
- Unemployment rate: 5.3%
- One-bedroom median gross rent: $678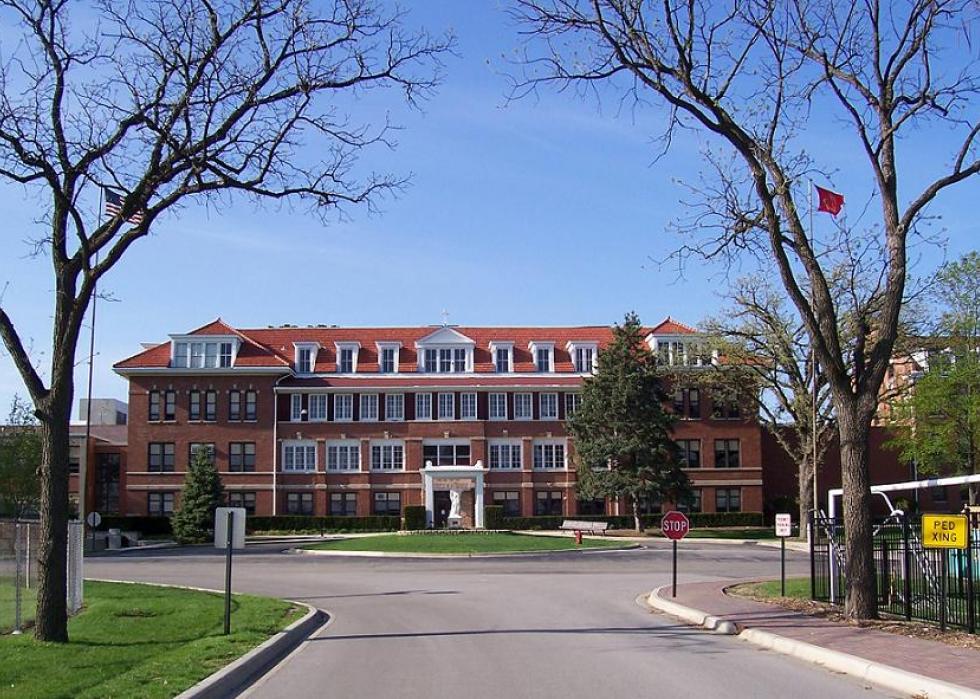 24 / 30
Benny the mascot // Wikimedia Commons
#7 richest: DuPage County (South Central)—Lisle Township
- Median income: $44,075
- Total population: 119,633
- Unemployment rate: 3.9%
- One-bedroom median gross rent: $1,113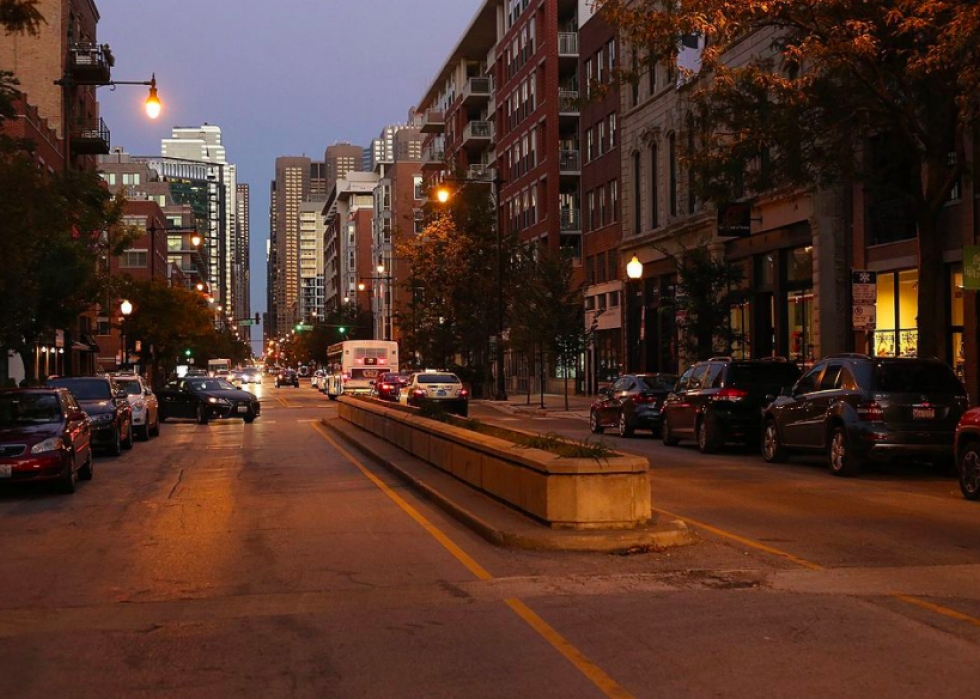 25 / 30
#6 richest: Chicago (West)—West Town, Near West Side, and Lower West Side
- Median income: $46,040
- Total population: 173,195
- Unemployment rate: 4.6%
- One-bedroom median gross rent: $1,390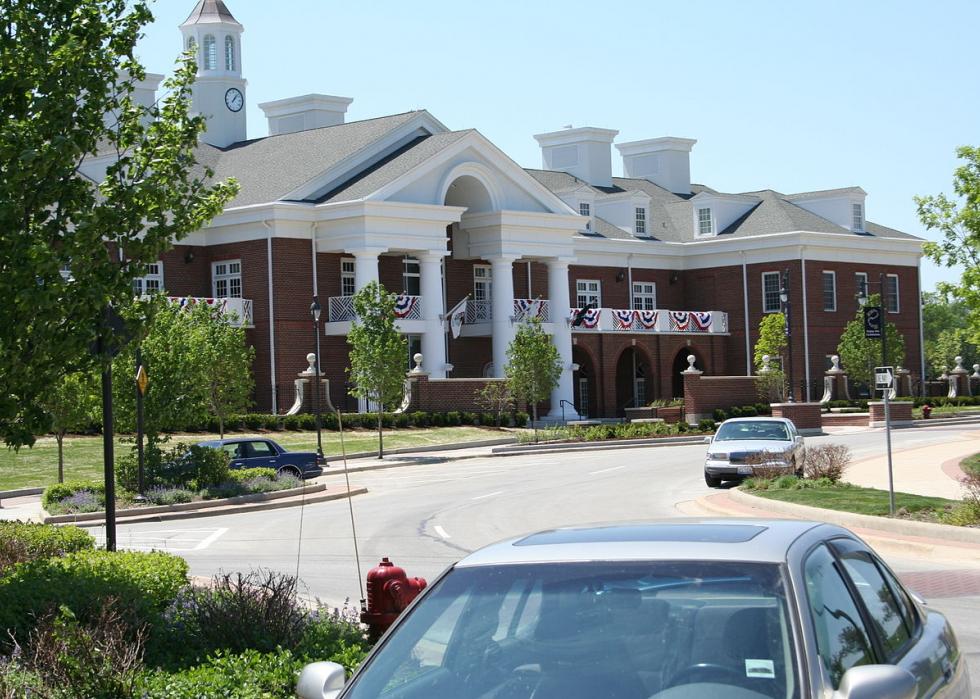 26 / 30
Nlpictures // Wikimedia Commons
#5 richest: Will County (Northeast)—Frankfort, Homer, and New Lenox (North) Townships
- Median income: $46,066
- Total population: 126,326
- Unemployment rate: 2.6%
- One-bedroom median gross rent: $902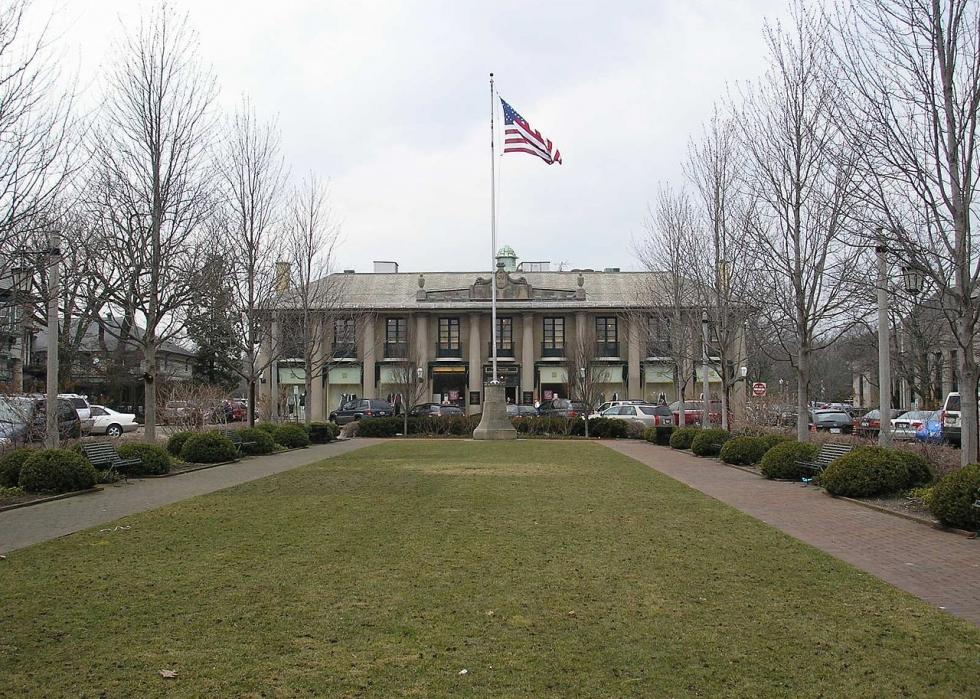 27 / 30
Slo-mo // Wikimedia Commons
#4 richest: Lake County—Vernon, Moraine, West Deerfield, and Libertyville (Southeast) Townships
- Median income: $50,043
- Total population: 135,337
- Unemployment rate: 4.1%
- One-bedroom median gross rent: $1,256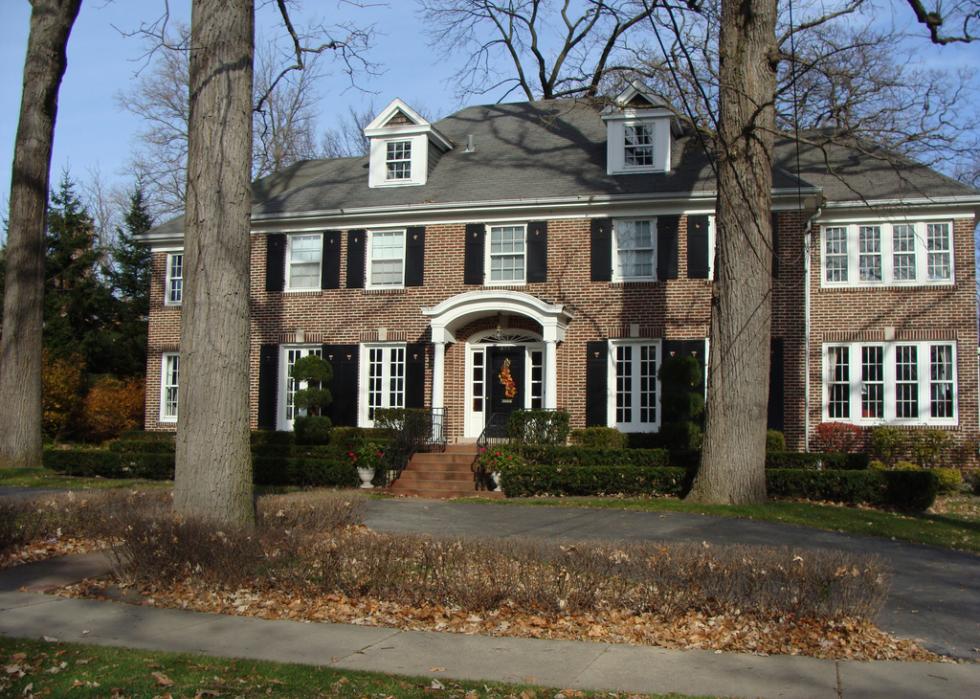 28 / 30
House featured in Home Alone - anarchosyn // Wikimedia Commons
#3 richest: Cook County (Northeast)—Northfield and New Trier Townships
- Median income: $53,000
- Total population: 143,738
- Unemployment rate: 3.3%
- One-bedroom median gross rent: $1,266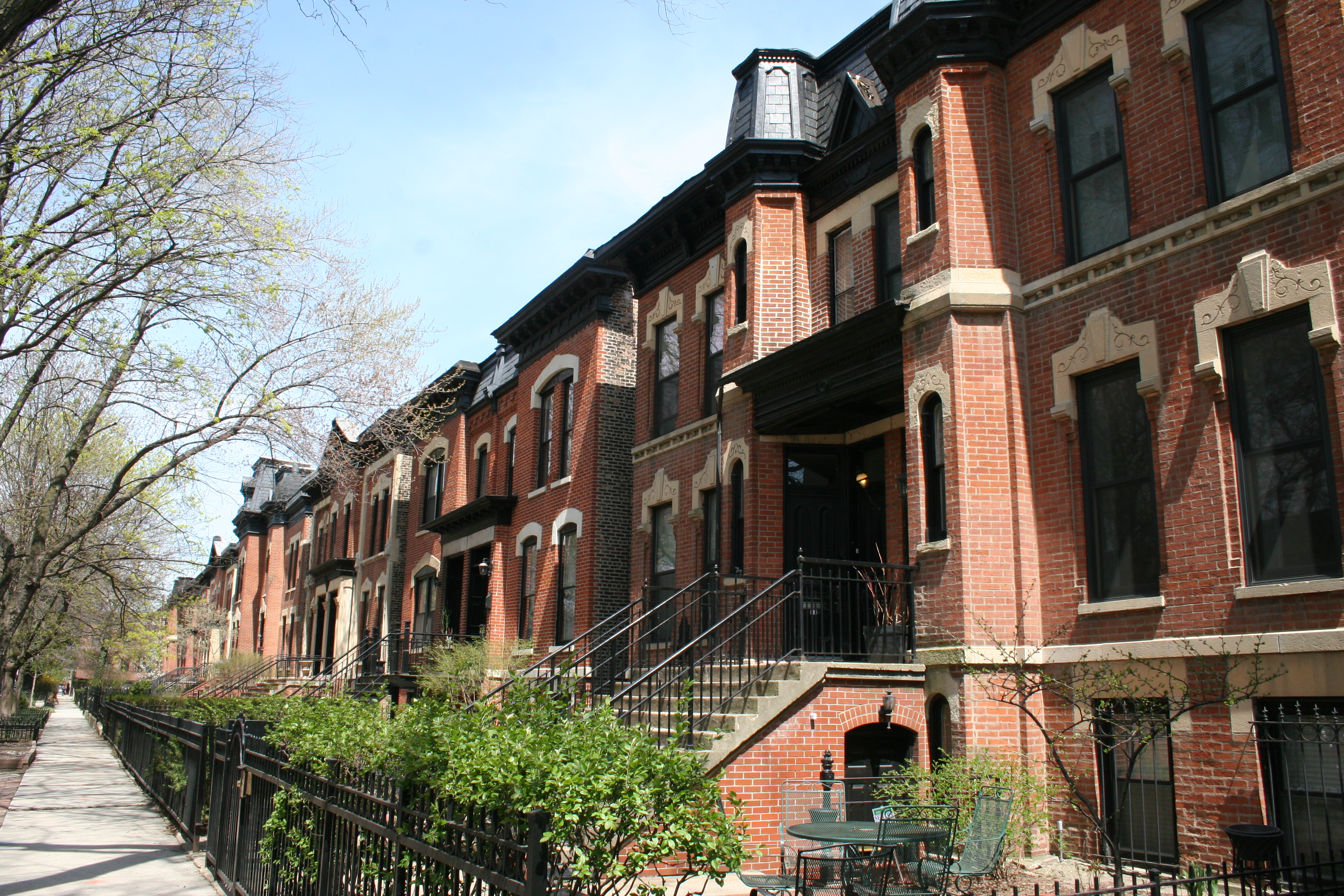 29 / 30
Thshriver // Wikimedia Commons
#2 richest: Chicago (North)—Lake View and Lincoln Park
- Median income: $54,744
- Total population: 160,866
- Unemployment rate: 2.3%
- One-bedroom median gross rent: $1,379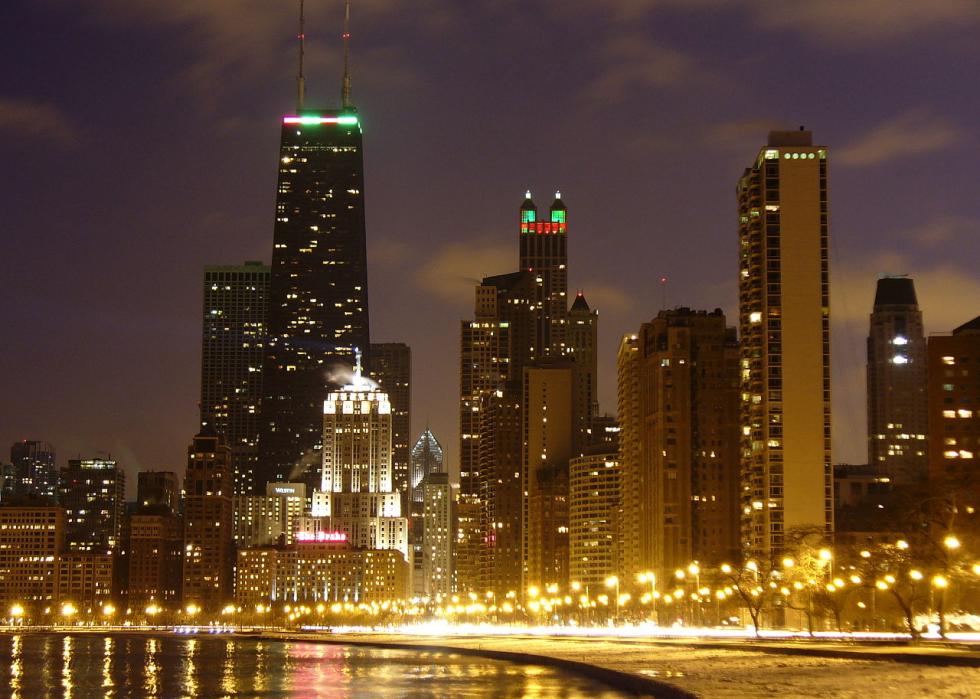 30 / 30
Jrissman // Wikimedia Commons
#1 richest: Chicago (Central)—Near North Side, Loop, and Near South Side
- Median income: $67,809
- Total population: 145,782
- Unemployment rate: 2.6%
- One-bedroom median gross rent: $1,815