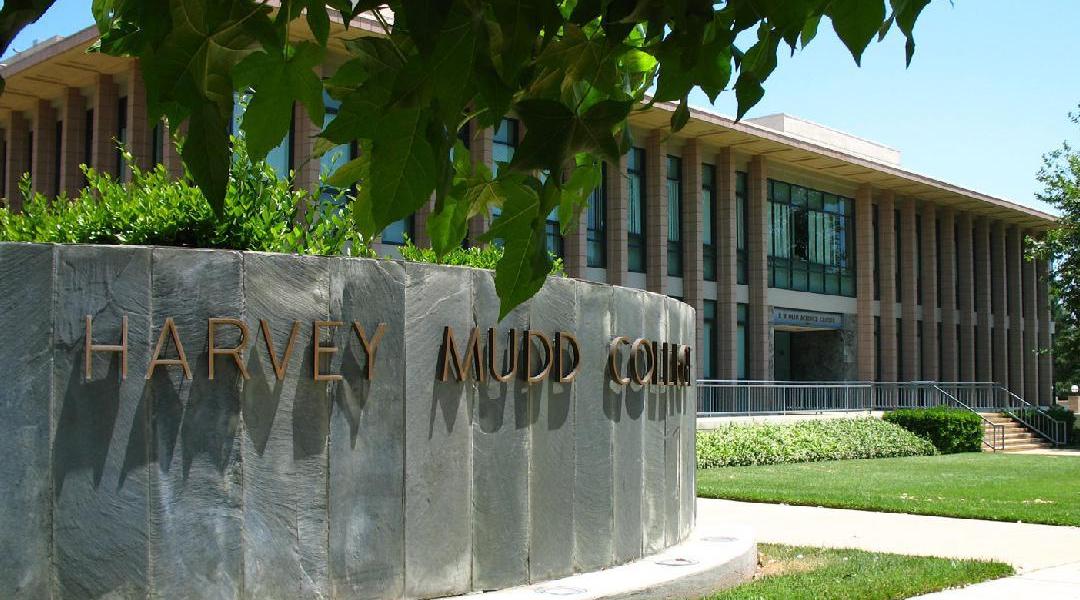 Inside Harvey Mudd College—America's most expensive college
The students of Harvey Mudd College (HMC) are proud of the fact that you've probably never heard of them.
Tucked away in Claremont, Calif., about an hour's drive from Los Angeles, the school is home to nearly 900 full-time students—"Mudders," as they're sometimes called—and more than 100 faculty, placing it among the smallest colleges in the country. Founded in 1955, HMC's flat architecture earned it the reputation as being one of the ugliest campuses in America and the school counts is unofficial mascot as a concrete block; but HMC is a well-regarded institution among California's tech community and places high in national rankings. HMC also happens to be the most expensive college in America, with a total annual cost of $75,003 including tuition and room and board for the 2018–2019 school year,  according to the Chronicle of Higher Education (via Statista).
HMC centers around a rigorous curriculum focused on STEM—science, technology, engineering, and math—offering majors in chemistry, mathematics, physics, computer science, biology, and engineering, along with four joint majors. The intense workload can be exhausting for some students, but others attribute their happiness and success at the college to a close-knit community of students: Many upperclassmen hold study sessions to help with core classes, and the HMC engaged alumni network keeps people connected. 
Breaking down HMC's hefty price tag
A full-price, four-year Harvey Mudd education runs about $300,000—almost eight times the average ticket price of $40,000 for four years at an in-state public college. However, that sticker price doesn't take into account the generous financial aid offered by HMC: The average student pays $38,135 a year out of pocket, according to Niche, with 75% of all students receiving financial aid. While that's still a hefty sum, there are reasons those 900 full-time students in any given year consider HMC a worthy investment.
HMC frequently shows up on lists of the best-value colleges, including coming in sixth in Stacker's ranking of the best-value small colleges in America. The school's graduates often work in technical fields in California, known for its technology companies and exciting startups that raise billions of dollars every year. The median HMC student has a salary of $88,000 just six years after graduation, out-earning graduates from Harvard and Stanford.
HMC's president is focused on diversity and access for its students
HMC is also known for its focus on diversity, a charge largely led by Maria Klawe, the school's president since 2006. The school made history in 2014 for being the first to award a majority of its engineering degrees to women. HMC today awards half of all its degrees to women despite the fact women nationally comprise just 18% of those receiving computer science degrees (a massive decrease from 1985 when that percentage peaked at 37%). Klawe has also concerted her efforts on increasing racial diversity, increasing the population of people of color at HMC while maintaining extremely competitive standards for applicants. With an acceptance rate of 14.4%, it falls within the top 30 most selective colleges across the country.
HMC is also a part of the Claremont College Consortium, a group of five undergraduate schools (Pomona College, Scripps College, Claremont McKenna College, Harvey Mudd College, and Pitzer College) and two graduate schools (Claremont Graduate University and the Keck Graduate Institute). The schools are all selective in admissions and prestigious in reputation, and they share resources including the central Honnold/Mudd Library.
Why is HMC so expensive?
Harvard University has an endowment of around $40 billion. That mind-numbing sum is larger than the total output of many small countries, and has been growing at a positive rate every year since 2010 save one, meaning it's only amassing more and more money. This money is used to fund 36% of Harvard's operations, the largest single contribution to those ongoing costs. The fact that Harvard can rely on its portfolio for a steady stream of income means it can charge students the lowest tuition in the Ivy League. 
HMC, on the other hand, has an endowment of just $317 million as of June 2018, less than 1% of Harvard's total. That means less investment income over time and a greater need for student contributions via tuition. In addition, HMC has been transitioning from an engineering-focused school to one with considerable computer-science resources, adapting to the demand of students for a school ready to tackle the technological challenges of the upcoming century. That means new facilities and new faculty, with the requisite costs falling on students. 
Finally, HMC is expensive because it can be. With such a low acceptance rate, it turns down several students for every student it admits, which means it has no shortage of students clamoring to pay the costs. Evidence suggests that a Harvey Mudd education pays off in the long run, given its position on many lists of best value colleges. While other schools have expensive amenities (up to and including things like lazy rivers) that drive up costs, HMC provides its value in education. While that can lead to a stressed-out student body, it's proven to also be a winning strategy for lifelong earnings among HMC alumni.