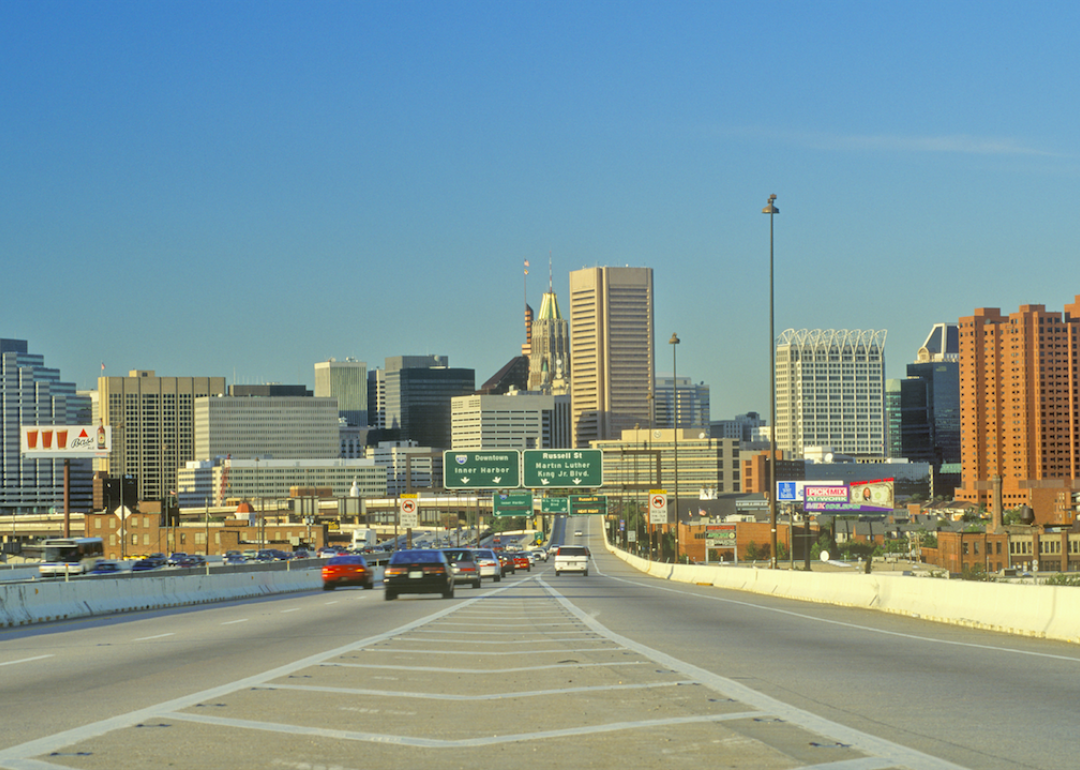 Ranking the worst commutes in Baltimore
Ranking the worst commutes in Baltimore
From standard I-95 congestion to the estimated 200,000 cars per day that hit the Woodlawn portion of the Beltway, Baltimore has its fair share of nightmare commutes.
Across the U.S., the average one-way travel time to work for commuters now stands at 26.1 minutes, which amounts to nearly nine days of annual travel time for the typical 50-week work year. For the venerated "mega-commuters," those with one-way treks of over 90-minutes, time spent journeying to work leaps to over 31 days per year.
Using data from the recently released 2016 American Community Survey, Stacker analyzed how daily commutes compare across the Baltimore area. Our analysis focused on the state's 23 Public Use Microdata Areas (PUMAs), statistical geographic areas with populations of over 100,000, that make up the Baltimore metro. Stacker ranked each area by median one-way commute time while including insights into the percentage of commuters with more than 60- and 90-minute journeys.
Stacker begins the list at #23 and ends it with the worst commute in Baltimore, where over 21% of commuters travel more than an hour and a special 6% make mega-commutes.
Read on to see where your area ranked among the worst commutes in Baltimore.
You may also like: Worst commutes in Maryland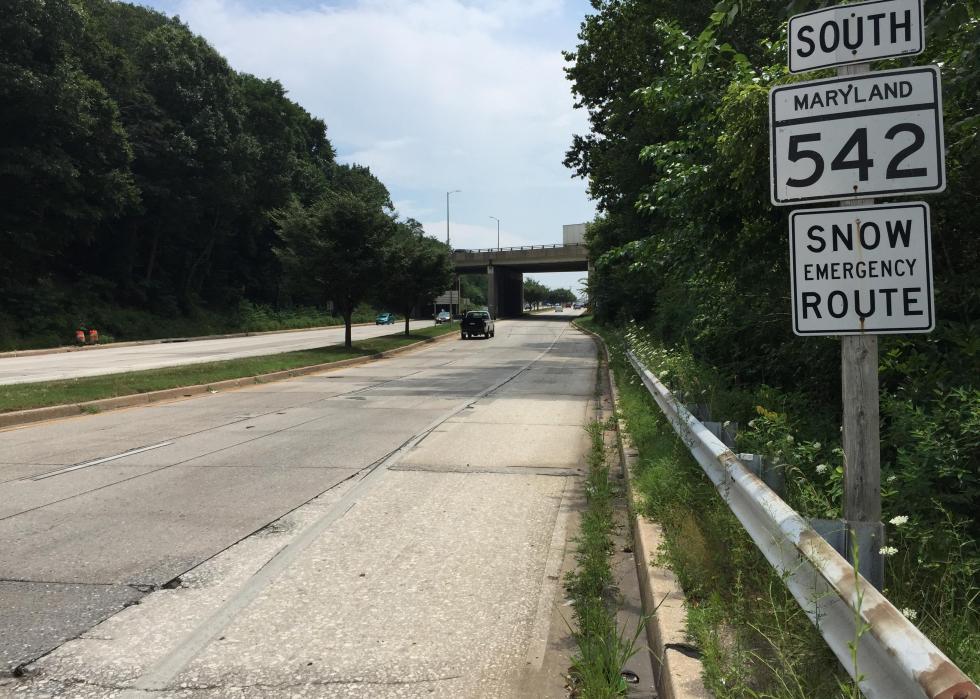 1 / 23
Famartin // Wikimedia Commons
#23: Baltimore County — Towson (East and Central), Parkville, and Carney
- Population: 121,234 (57,673 commuters)
- Median commute time: 20–24 min.
- Over 60-min. commute: 8.2% of all commuters
- Over 90-min. commute: 2.7% of all commuters
2 / 23
Geoff Livingston // Licensed by CC BY-NC-ND 2.0
#22: Baltimore City — Inner Harbor, Canton, and Bayview
- Population: 135,051 (64,466 commuters)
- Median commute time: 20–24 min.
- Over 60-min. commute: 11% of all commuters
- Over 90-min. commute: 4.1% of all commuters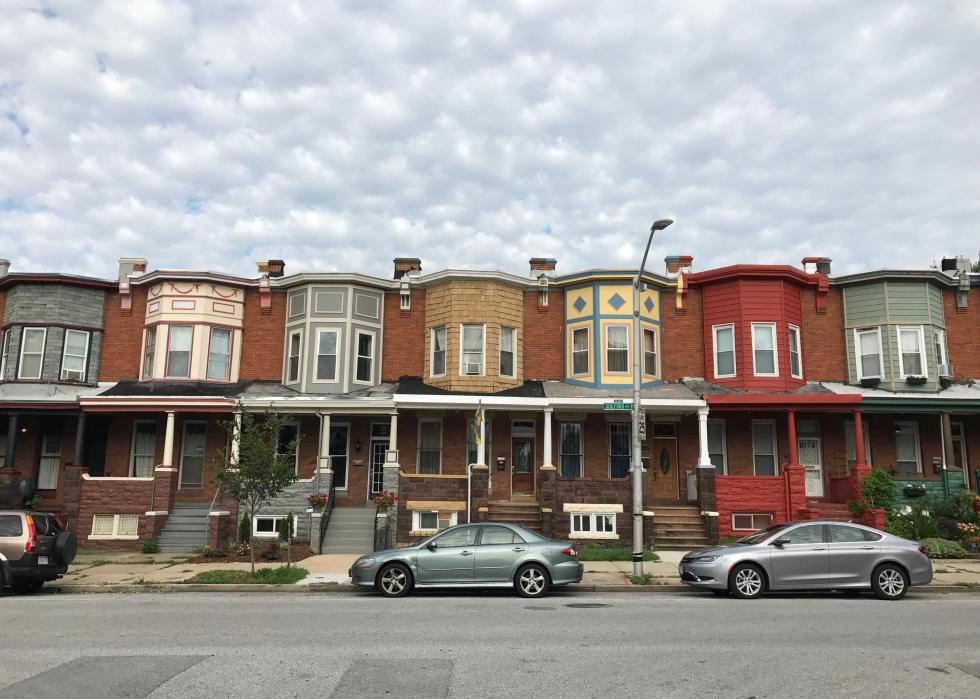 3 / 23
Baltimore Heritage // Wikimedia Commons
#21: Baltimore City — Guilford, Roland Park, and Druid Lake
- Population: 110,573 (46,012 commuters)
- Median commute time: 20–24 min.
- Over 60-min. commute: 11.1% of all commuters
- Over 90-min commute: 5.6% of all commuters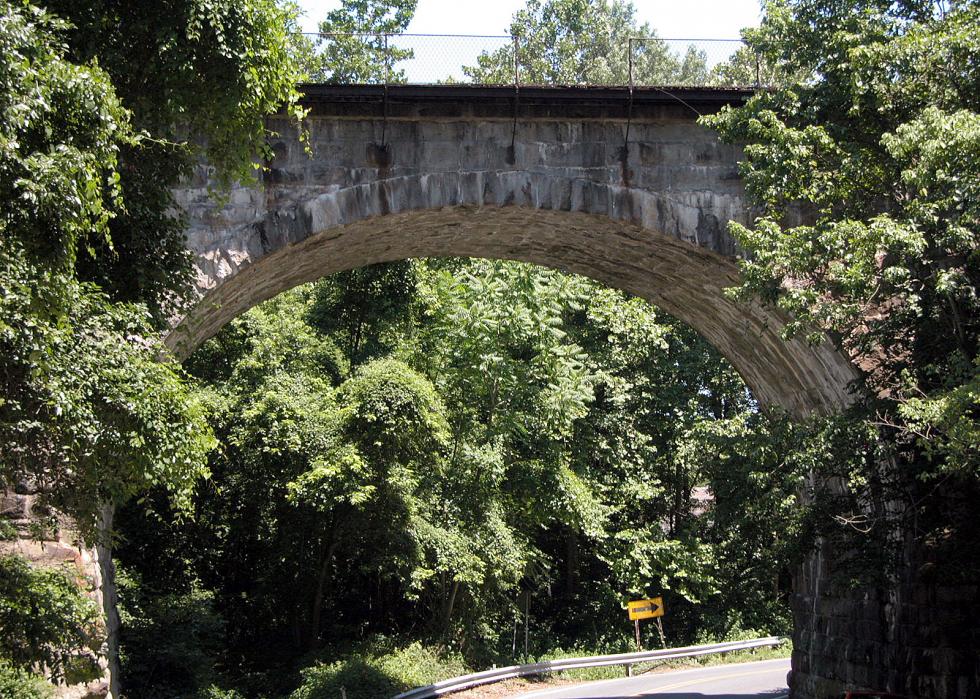 4 / 23
Jack Lyons // Licensed by CC BY-NC-ND 2.0
#20: Howard County (East) — Columbia (East), Ellicott (Southeast), and Elkridge
- Population: 181,040 (92,780 commuters)
- Median commute time: 20–24 min.
- Over 60-min. commute: 11.7% of all commuters
- Over 90-min. commute: 3% of all commuters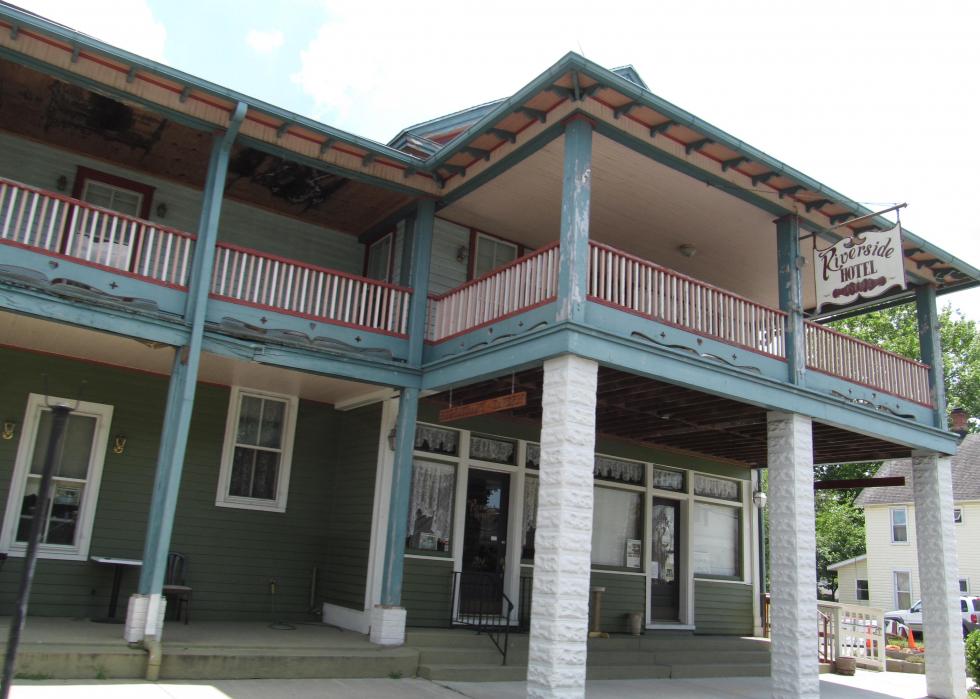 5 / 23
Doug Kerr // Licensed by CC BY-SA 2.0
#19: Queen Anne's, Talbot, Caroline, Dorchester, and Kent Counties
- Population: 171,045 (77,811 commuters)
- Median commute time: 20–24 min.
- Over 60-min. commute: 14.6% of all commuters
- Over 90-min. commute: 5.9% of all commuters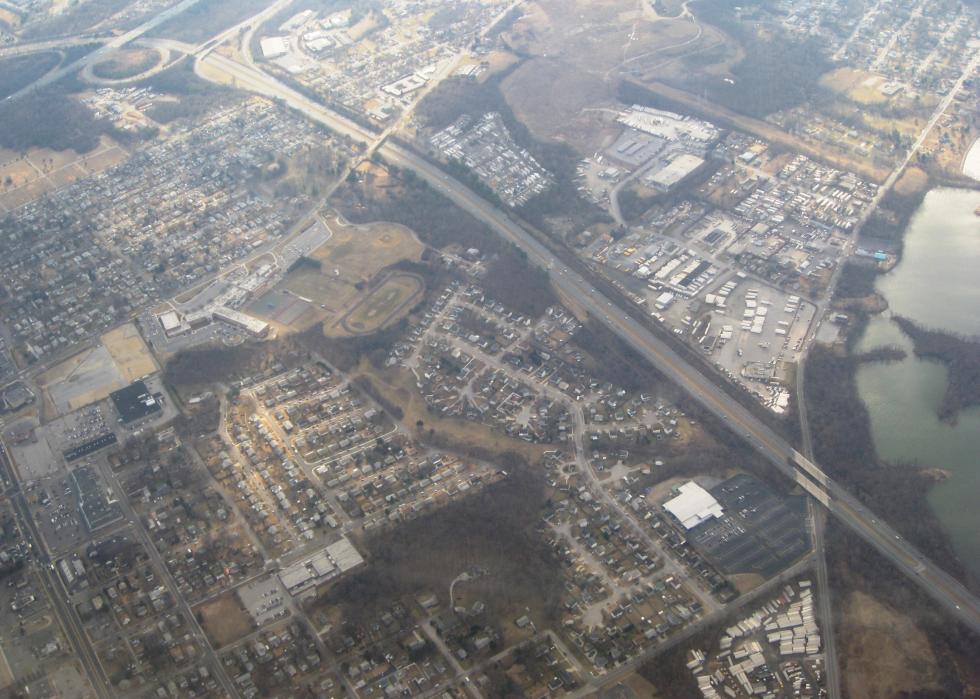 6 / 23
brewbooks // Licensed by CC BY-SA 2.0
#18: Anne Arundel County (North) — Glen Burnie, Pasadena, Ferndale, and Brooklyn Park
- Population: 120,315 (61,485 commuters)
- Median commute time: 25–29 min.
- Over 60-min. commute: 6.7% of all commuters
- Over 90-min. commute: 2.6% of all commuters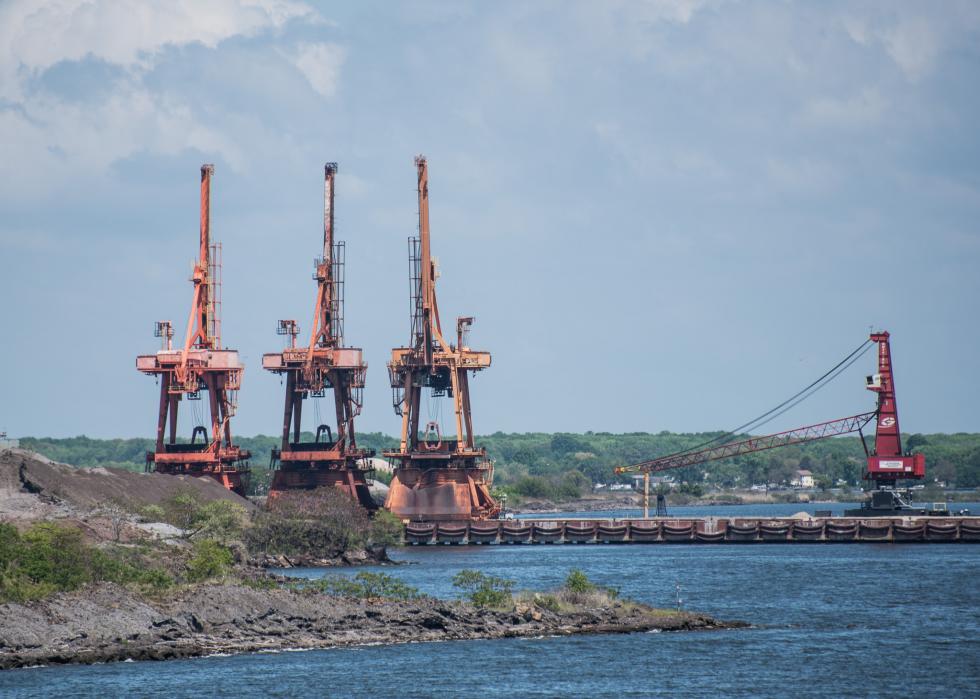 7 / 23
Ferd Brundick // Licensed by CC BY-NC-ND 2.0
#17: Baltimore County — Dundalk, Essex, and Edgemere
- Population: 118,947 (49,944 commuters)
- Median commute time: 25–29 min.
- Over 60-min. commute: 7.5% of all commuters
- Over 90-min. commute: 2.1% of all commuters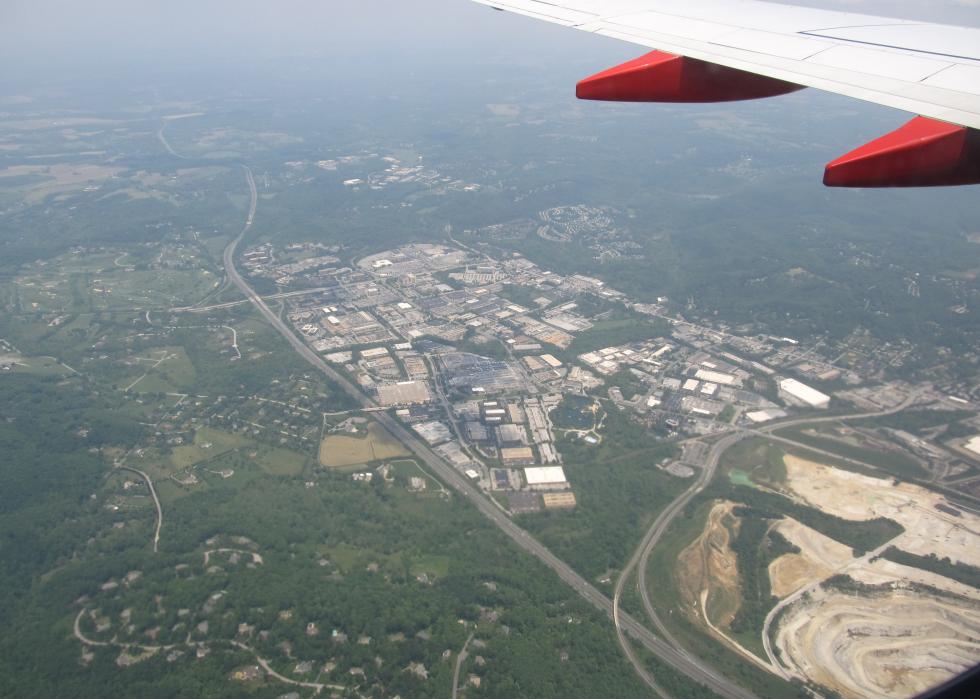 8 / 23
Ken L. // Licensed by CC BY-SA 2.0
#16: Baltimore County — Pikesville (South), Lochearn, Cockeysville, and Mays Chapel
- Population: 118,450 (55,388 commuters)
- Median commute time: 25–29 min.
- Over 60-min. commute: 7.4% of all commuters
- Over 90-min. commute: 3.4% of all commuters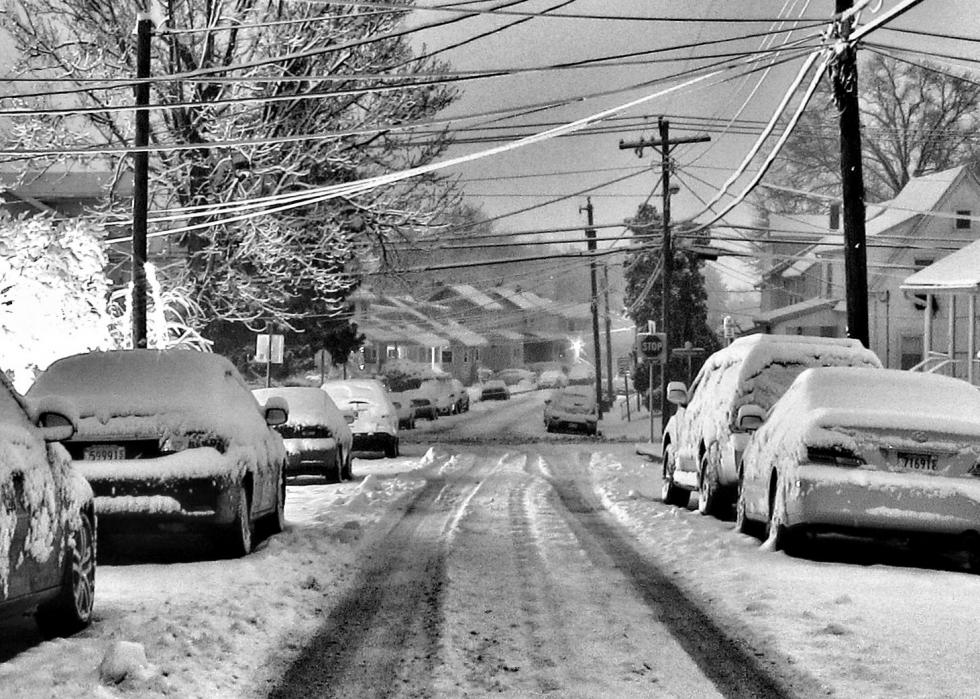 9 / 23
Aaron Coe // Licensed by CC BY-ND 2.0
#15: Baltimore County — Catonsville, Woodlawn, and Arbutus
- Population: 108,665 (55,736 commuters)
- Median commute time: 25–29 min.
- Over 60-min. commute: 9% of all commuters
- Over 90-min. commute: 1.6% of all commuters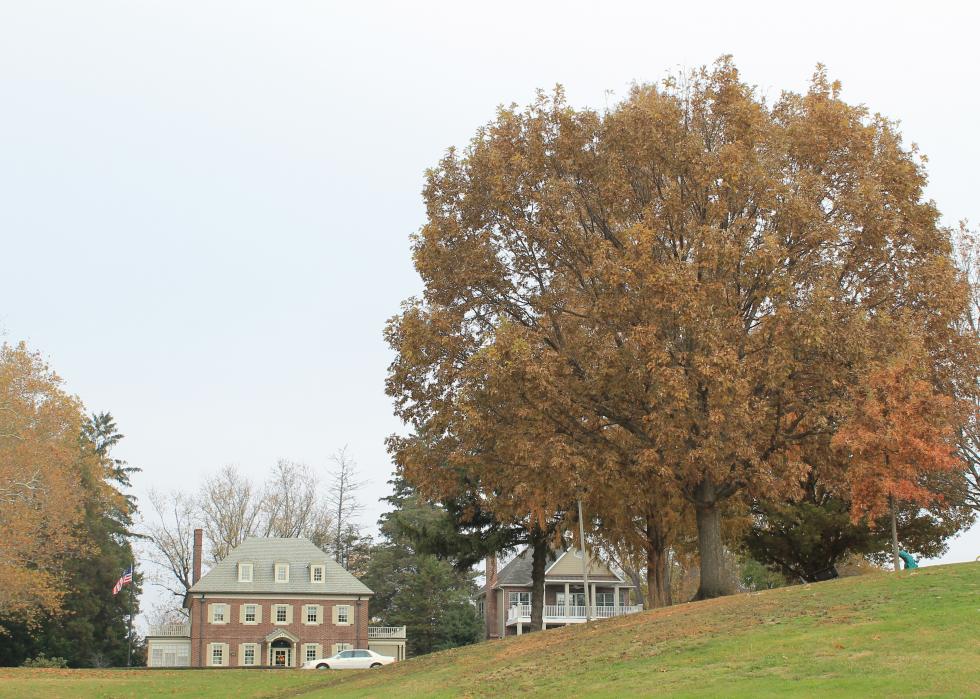 10 / 23
Patrick Nouhailler // Licensed by CC BY-SA 2.0
#14: Harford County (South and East) — Aberdeen and Havre de Grace
- Population: 113,297 (56,031 commuters)
- Median commute time: 25–29 min.
- Over 60-min. commute: 9.7% of all commuters
- Over 90-min. commute: 4.4% of all commuters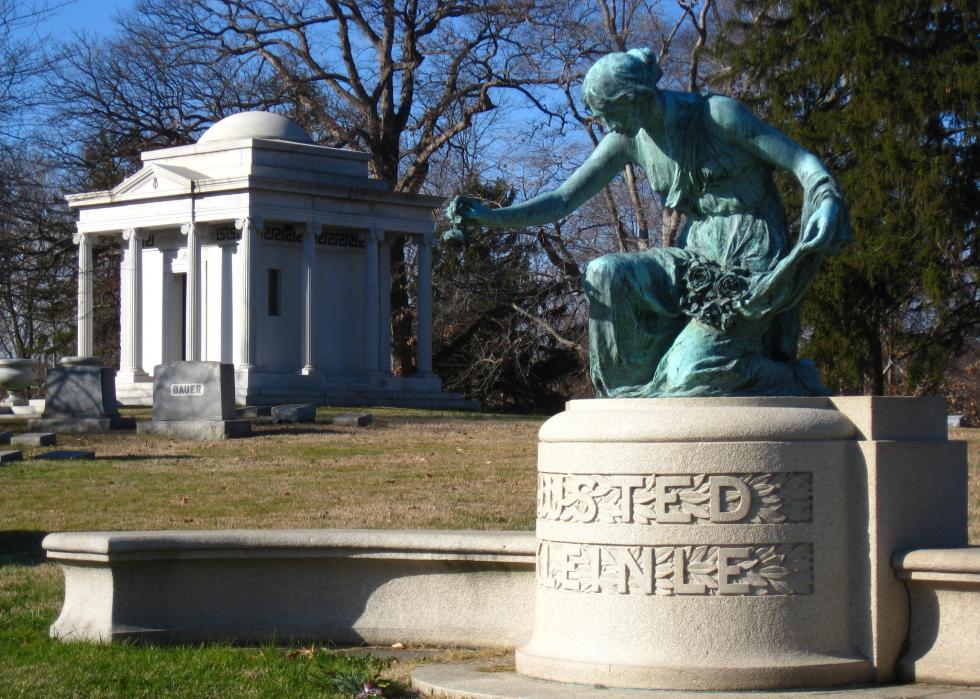 11 / 23
Ananda La Vita // Licensed by CC BY-ND 2.0
#13: Baltimore City — Irvington, Ten Hills, and Cherry Hill
- Population: 118,360 (51,606 commuters)
- Median commute time: 25–29 min.
- Over 60-min. commute: 10.9% of all commuters
- Over 90-min. commute: 2.9% of all commuters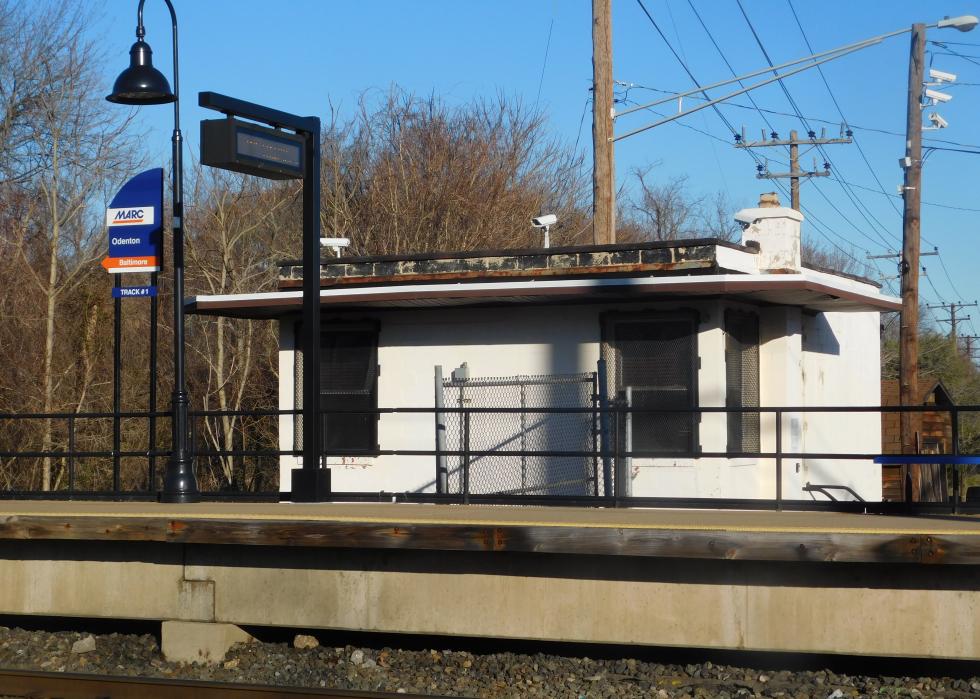 12 / 23
Adam Moss // Licensed by CC BY-SA 2.0
#12: Anne Arundel County (Northwest) — Severn, Odenton, Crofton, and Fort Meade
- Population: 170,540 (82,795 commuters)
- Median commute time: 25–29 min.
- Over 60-min. commute: 14.9% of all commuters
- Over 90-min. commute: 3.7% of all commuters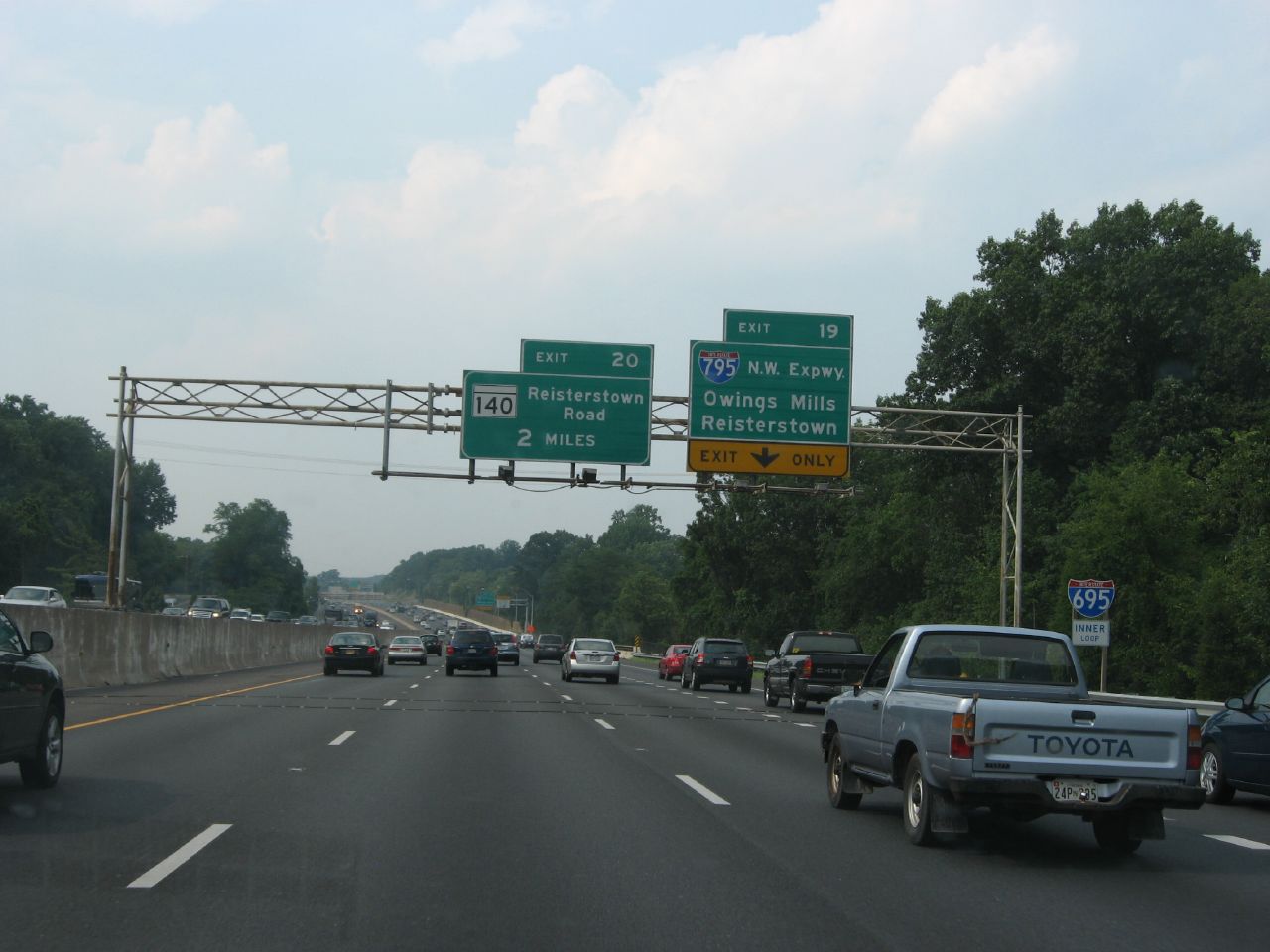 13 / 23
#11: Baltimore County — Randallstown (East), Owings Mills, Milford Mill, and Reisterstown
- Population: 131,565 (65,777 commuters)
- Median commute time: 30–34 min.
- Over 60-min. commute: 8.2% of all commuters
- Over 90-min. commute: 2.1% of all commuters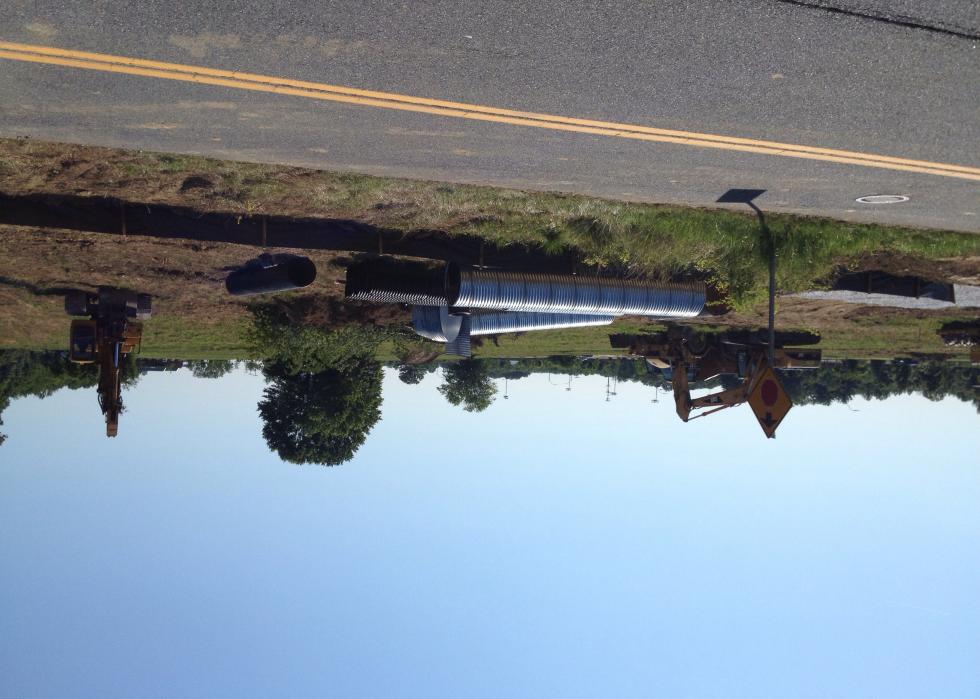 14 / 23
Phil Romans // Licensed by CC BY-NC-ND 2.0
#10: Baltimore County — Perry Hall, Middle River, and Rosedale
- Population: 111,601 (57,253 commuters)
- Median commute time: 30–34 min.
- Over 60-min. commute: 8.8% of all commuters
- Over 90-min. commute: 2.6% of all commuters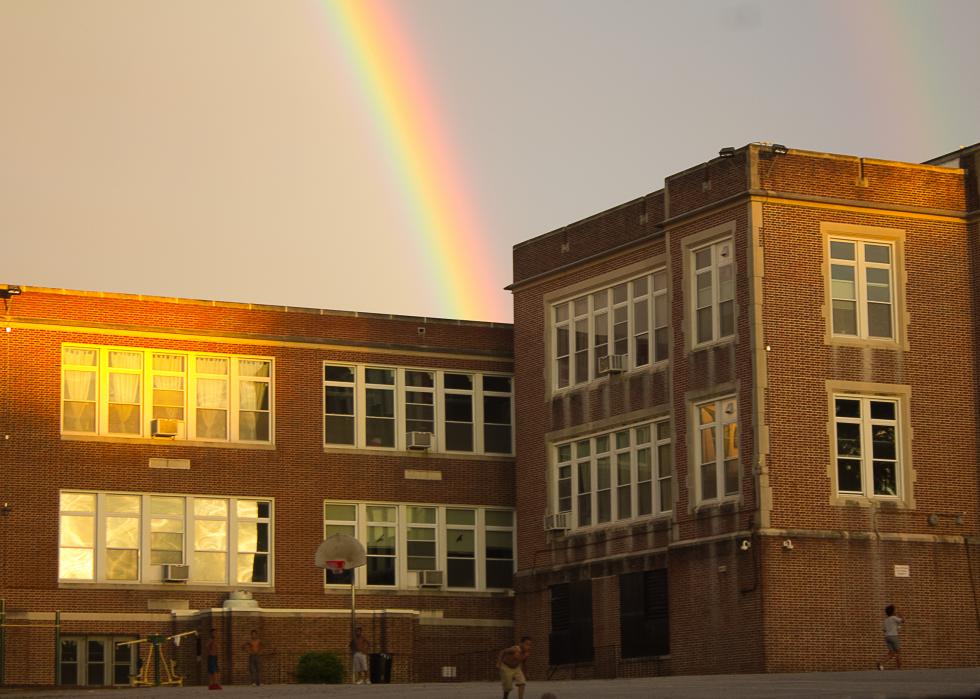 15 / 23
Jake Slagle // Licensed by CC BY-NC 2.0
#9: Baltimore City — Frankford, Belair-Edison, and Loch Raven
- Population: 111,461 (52,306 commuters)
- Median commute time: 30–34 min.
- Over 60-min. commute: 12.3% of all commuters
- Over 90-min. commute: 3.8% of all commuters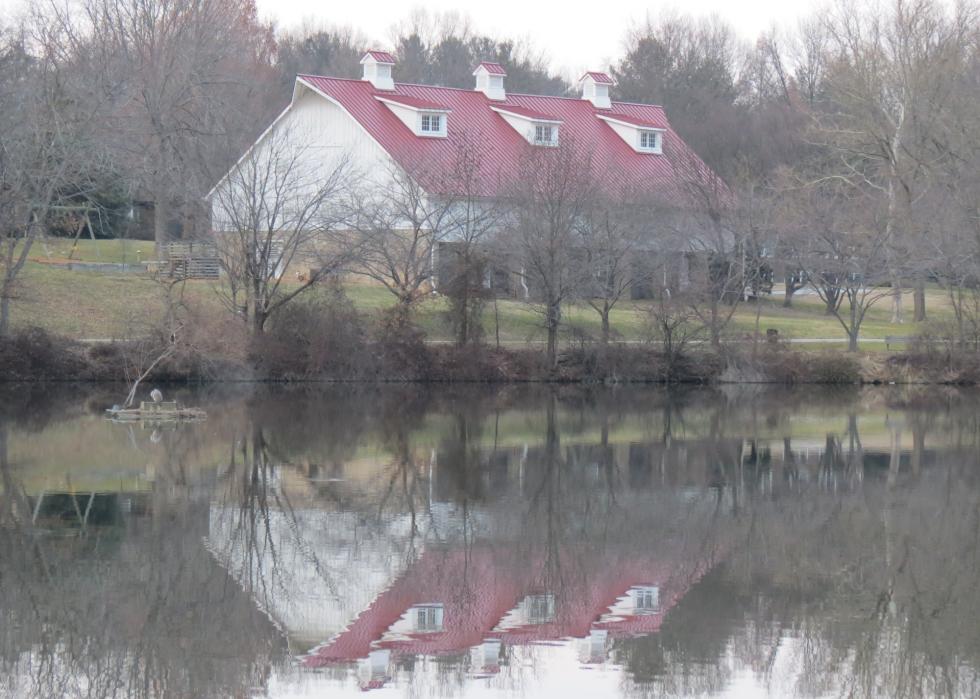 16 / 23
Harry Fink // Licensed by CC BY-NC-ND 2.0
#8: Howard County (West) — Columbia (West) and Ellicott (Northwest)
- Population: 136,193 (69,721 commuters)
- Median commute time: 30–34 min.
- Over 60-min. commute: 12.5% of all commuters
- Over 90-min. commute: 4.5% of all commuters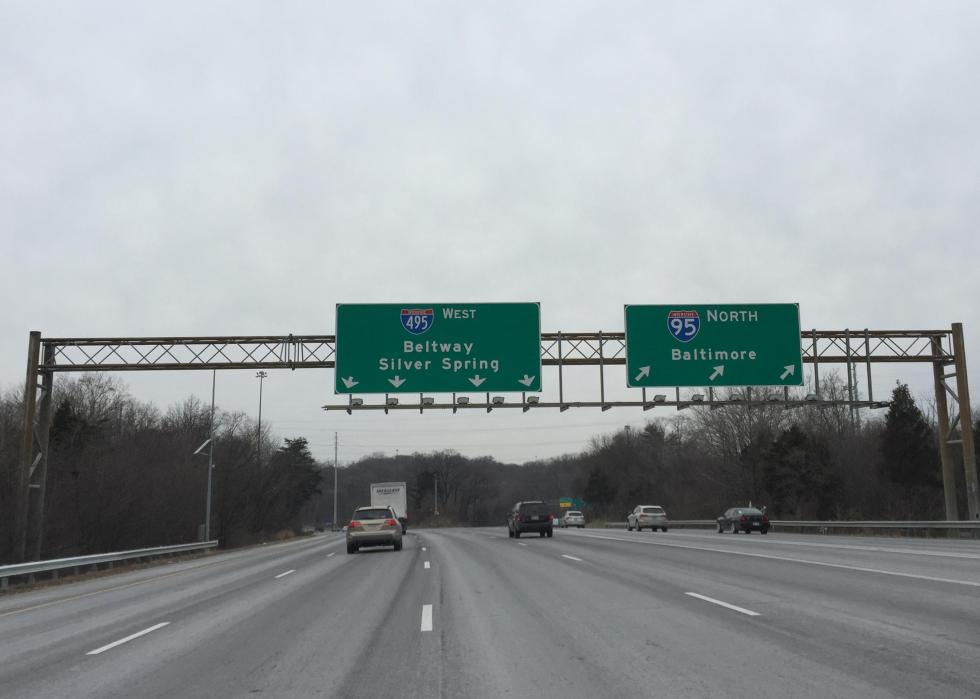 17 / 23
Famartin // Wikimedia Commons
#7: Baltimore County (Outer)
- Population: 120,564 (57,857 commuters)
- Median commute time: 30–34 min.
- Over 60-min. commute: 12.6% of all commuters
- Over 90-min. commute: 3.9% of all commuters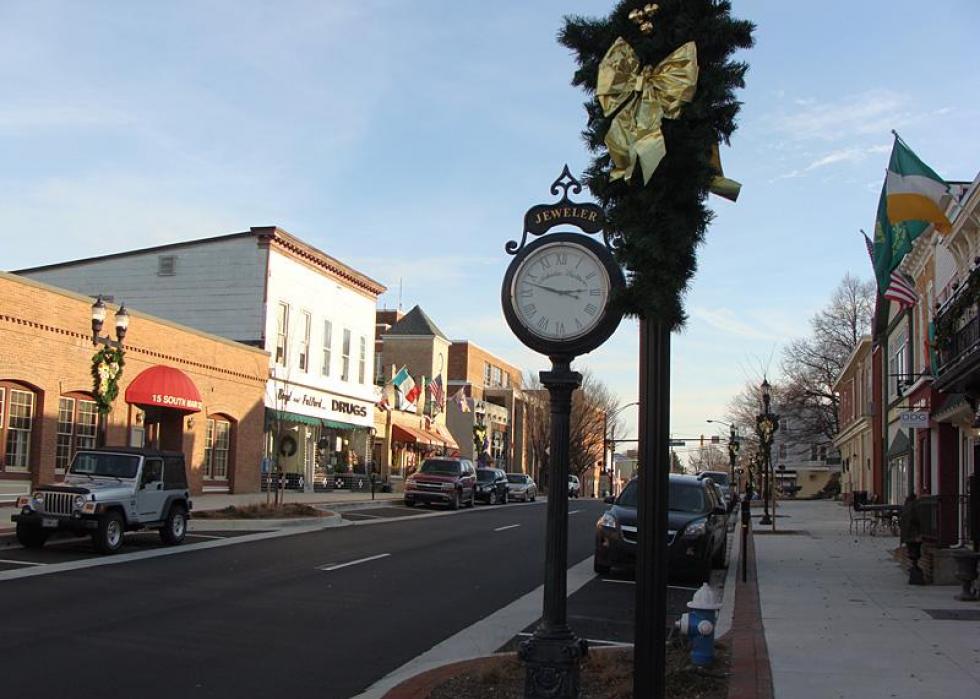 18 / 23
Orade // Wikimedia Commons
#6: Harford County (North and West) — Bel Air Town, Fallston, and Jarrettsville
- Population: 137,735 (64,788 commuters)
- Median commute time: 30–34 min.
- Over 60-min. commute: 13.7% of all commuters
- Over 90-min. commute: 2.8% of all commuters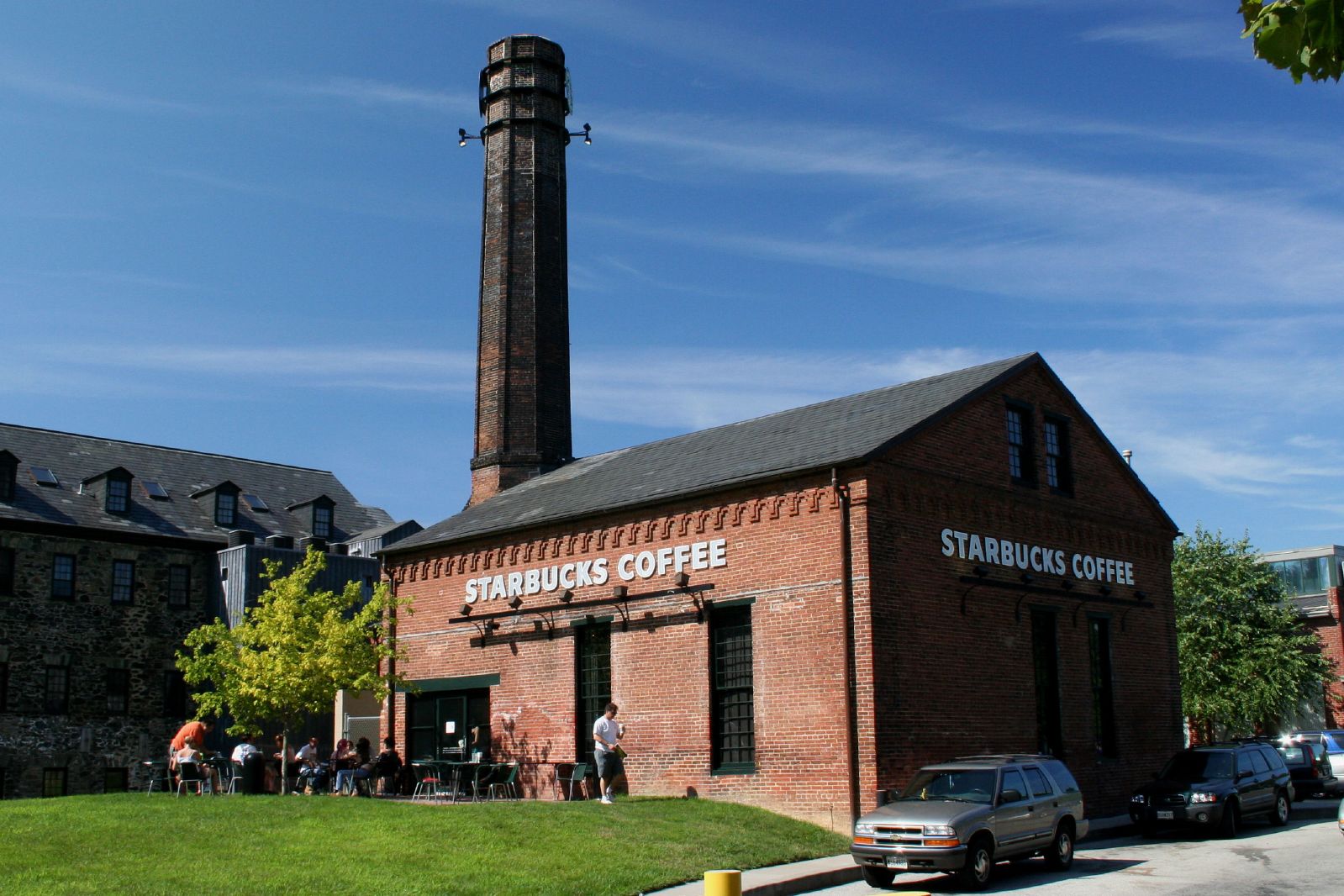 19 / 23
"Mt Washington Starbucks" by zizzybaloobah Licensed by CC BY-NC 2.0
#5: Baltimore City — Sandtown-Winchester, Ashburton, and Mount Washington
- Population: 139,219 (52,311 commuters)
- Median commute time: 30–34 min.
- Over 60-min. commute: 15.1% of all commuters
- Over 90-min. commute: 5.1% of all commuters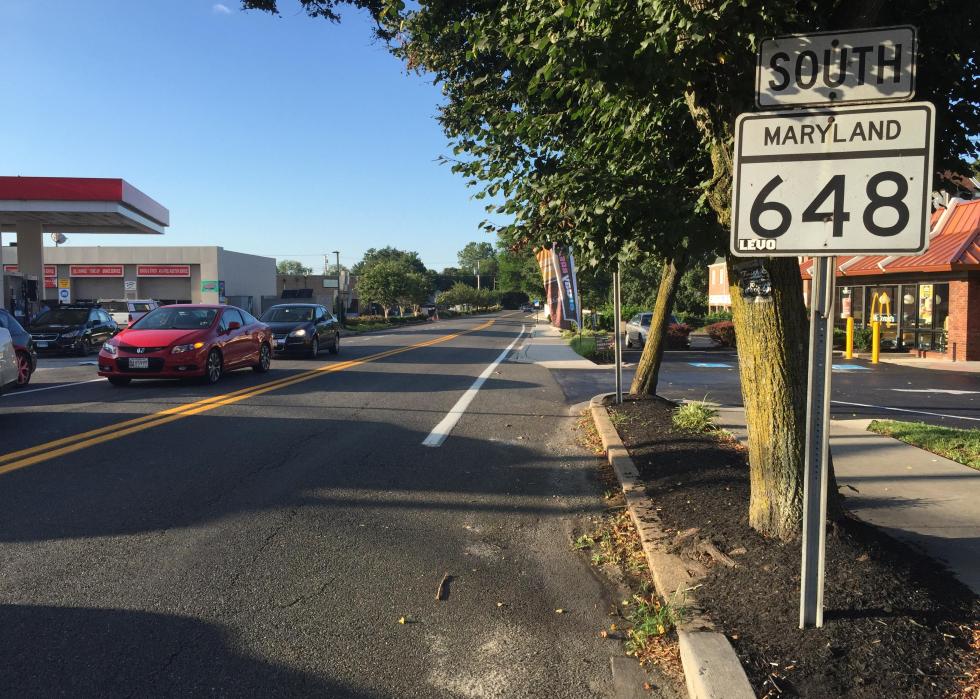 20 / 23
Amal // Licensed by CC BY-NC-ND 2.0
#4: Anne Arundel County (Central) — Severna Park, Arnold, and Lake Shore
- Population: 135,109 (69,853 commuters)
- Median commute time: 30–34 min.
- Over 60-min. commute: 15.8% of all commuters
- Over 90-min. commute: 3.2% of all commuters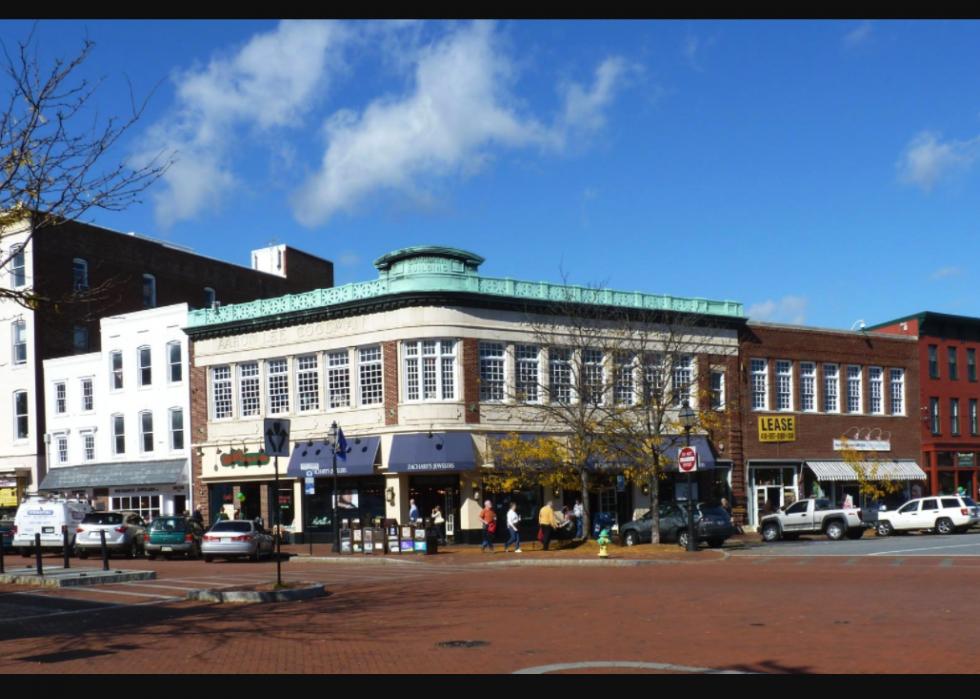 21 / 23
1Flatworld // Licensed by CC BY-NC-ND 2.0
#3: Anne Arundel County (Southeast) — Annapolis, Parole, Annapolis Neck, and Edgewater
- Population: 142,382 (70,172 commuters)
- Median commute time: 30–34 min.
- Over 60-min. commute: 17.7% of all commuters
- Over 90-min. commute: 5% of all commuters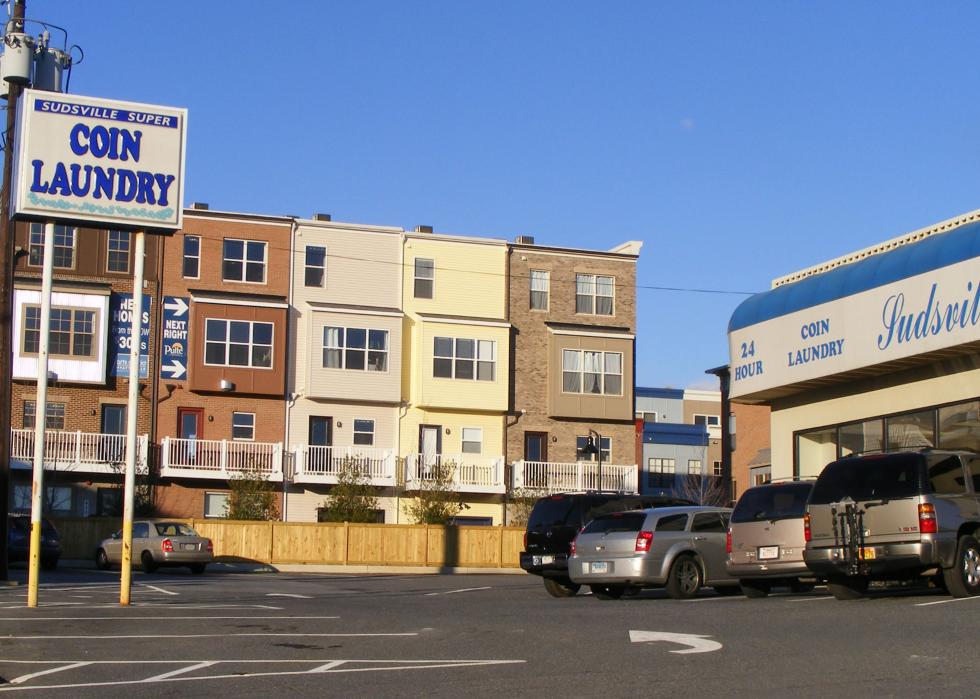 22 / 23
Dan Reed // Licensed by CC BY-NC 2.0
#2: Prince George's County (Northwest) — New Carrollton and Hyattsville (Southeast)
- Population: 111,801 (59,337 commuters)
- Median commute time: 30–34 min.
- Over 60-min. commute: 18.7% of all commuters
- Over 90-min. commute: 3.9% of all commuters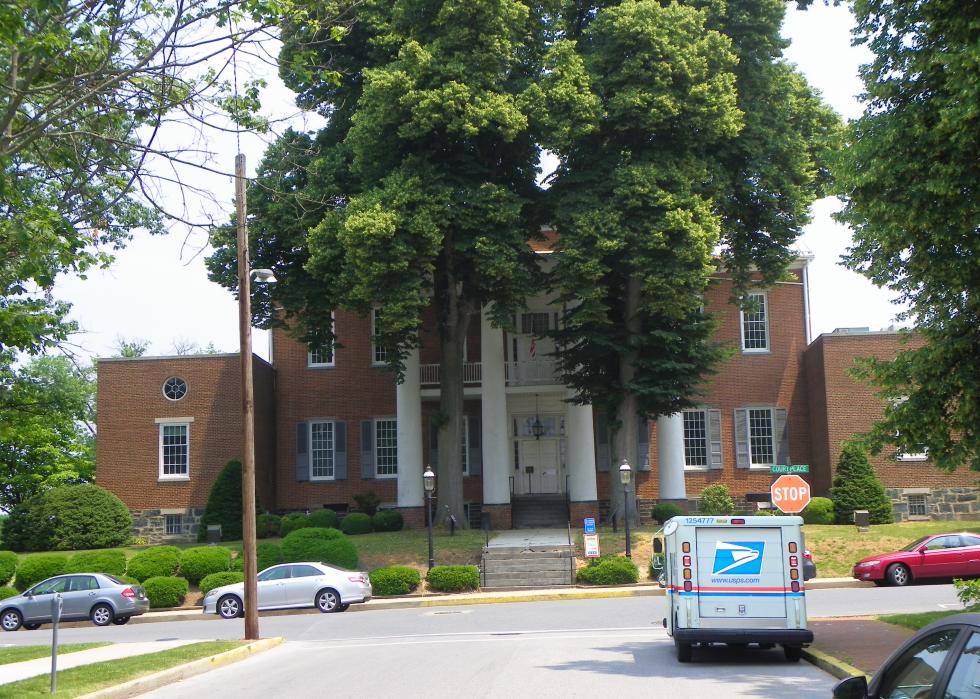 23 / 23
J. Stephen Conn // Licensed by CC BY-NC 2.0
#1: Carroll County
- Population: 167,656 (81,202 commuters)
- Median commute time: 30–34 min.
- Over 60-min. commute: 21.3% of all commuters
- Over 90-min. commute: 6% of all commuters