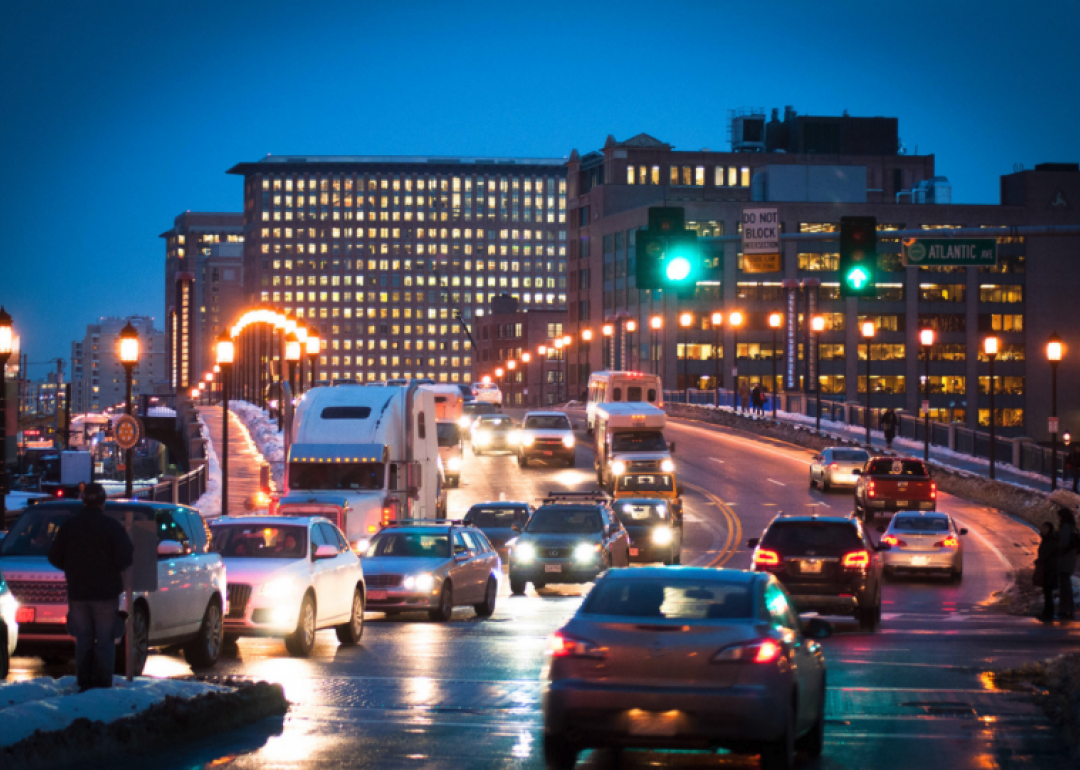 Ranking the Worst Commutes in Massachusetts
Ranking the Worst Commutes in Massachusetts
The average Massachusetts commuter spends 29 minutes traveling to work each morning, coming in 11% higher than the national average of 26.1 minutes. For the typical Mass resident, this amounts to over ten days of of travel time per year (for 50 weeks of work). For the venerated "mega-commuters," those with one-way treks of over 90-minutes, annual time spent journeying to work leaps to over 31 days.
Using data from the recently-released 2016 American Community Survey, Stacker analyzed how daily commutes compared across Massachusetts. Our analysis focused on the state's 52 Public Use Microdata Areas (PUMAs), statistical geographic areas with populations of over 100,000. For each area, we ranked by median one-way commute time while including insights into the percentage of commuters with 60+ and 90+ minute journeys.
We begin our list at #52 and push our way to the worst commute in Massachusetts, where nearly one-in-five commuters travel more than an hour one-way and 7.0% make mega-commutes. Read on to see where your area ranked among the longest travel times in the state.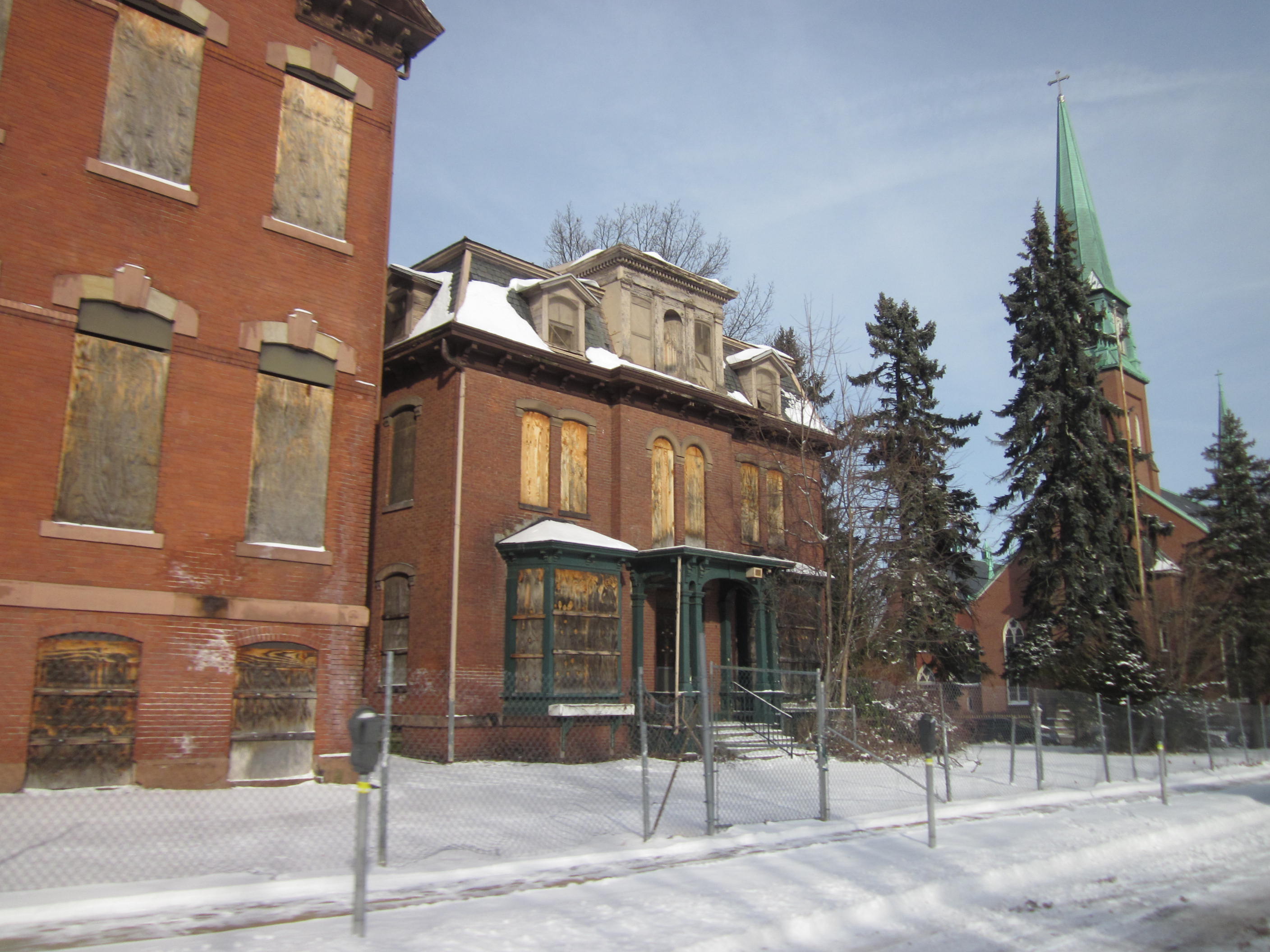 1 / 52
"Holyoke, Massachusetts" by Doug Kerr
#52: Hampden County (West of Springfield)--Westfield & Holyoke
Population: 145,888 (67,091 commuters)
Median commute time: 15 to 19 minutes
Over 60 minute commute: 3.5% of all commuters
Over 90 minute commute: 1.3% of all commuters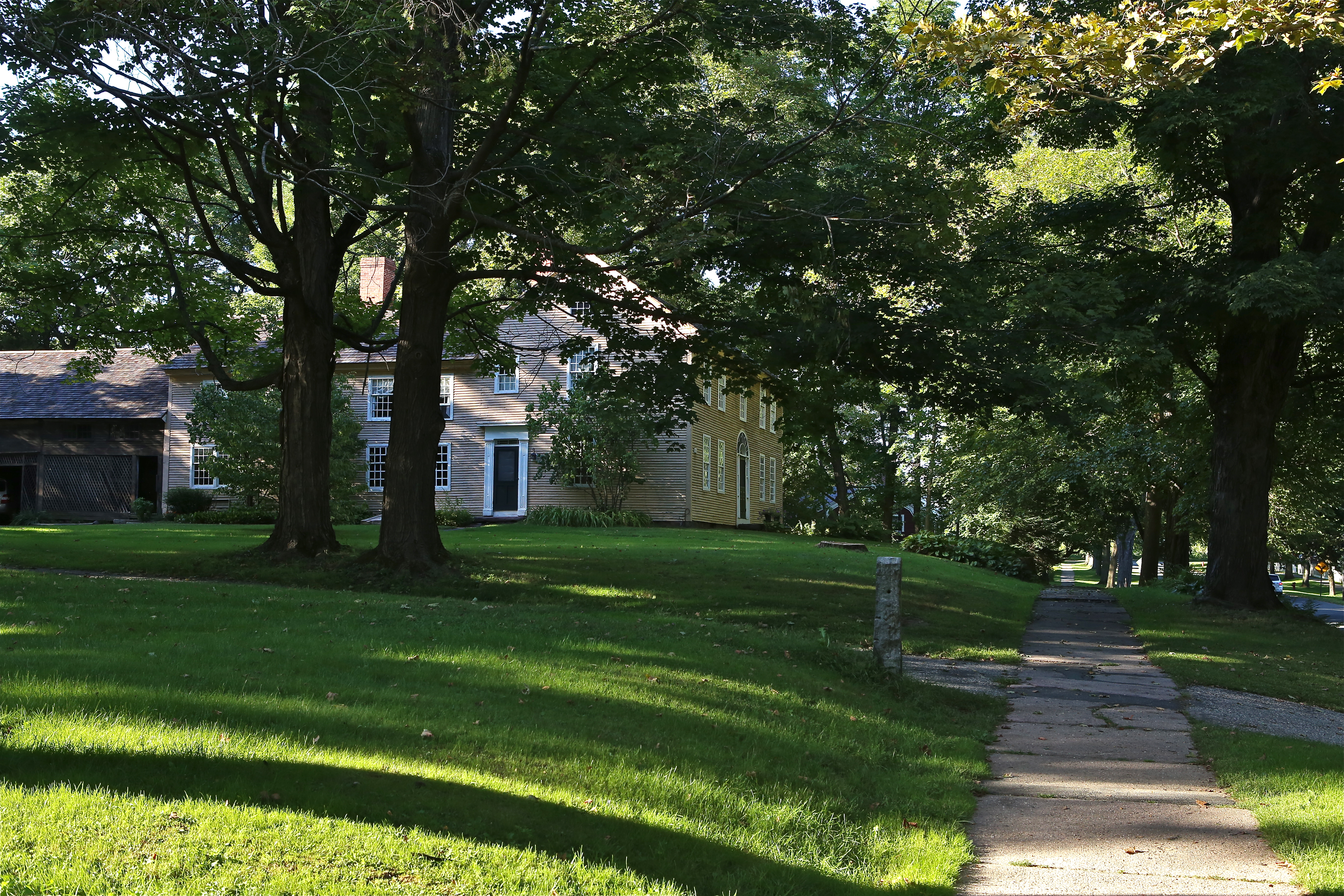 2 / 52
"Late Day Shadows in Historic Deerfield 02" by smilla4
#51: Franklin & Hampshire (North) Counties
Population: 121,683 (57,907 commuters)
Median commute time: 15 to 19 minutes
Over 60 minute commute: 5.3% of all commuters
Over 90 minute commute: 2.8% of all commuters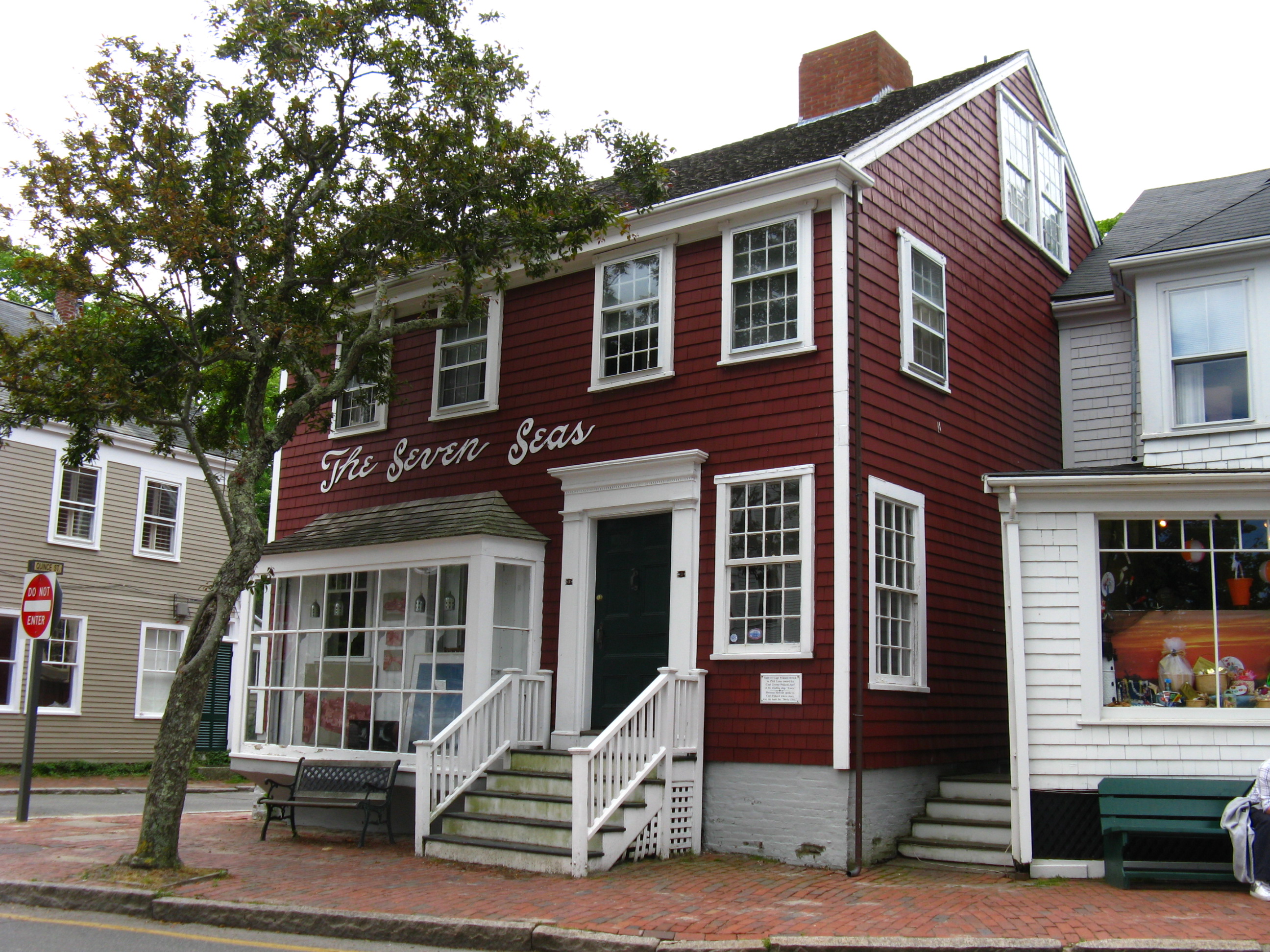 3 / 52
"Nantucket, Massachusetts" by Jasperdo
#50: Barnstable (East), Dukes & Nantucket Counties--Outer Cape Cod
Population: 113,101 (48,318 commuters)
Median commute time: 15 to 19 minutes
Over 60 minute commute: 5.9% of all commuters
Over 90 minute commute: 2.6% of all commuters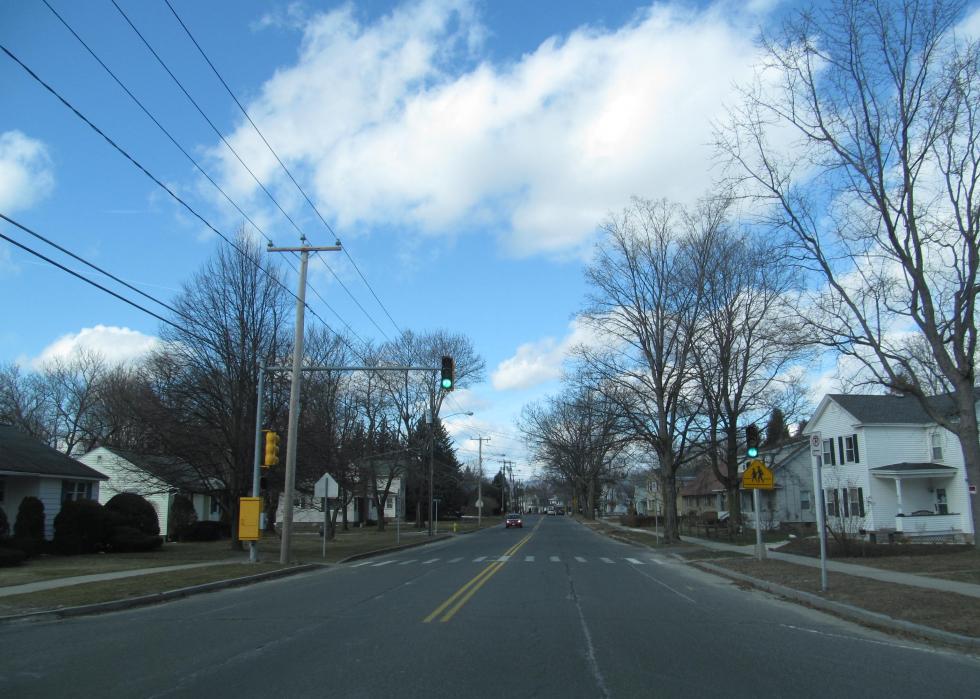 4 / 52
"Pittsfield, Massachusetts" by Doug Kerr
#49: Berkshire County--Pittsfield
Population: 126,903 (59,708 commuters)
Median commute time: 15 to 19 minutes
Over 60 minute commute: 5.6% of all commuters
Over 90 minute commute: 2.3% of all commuters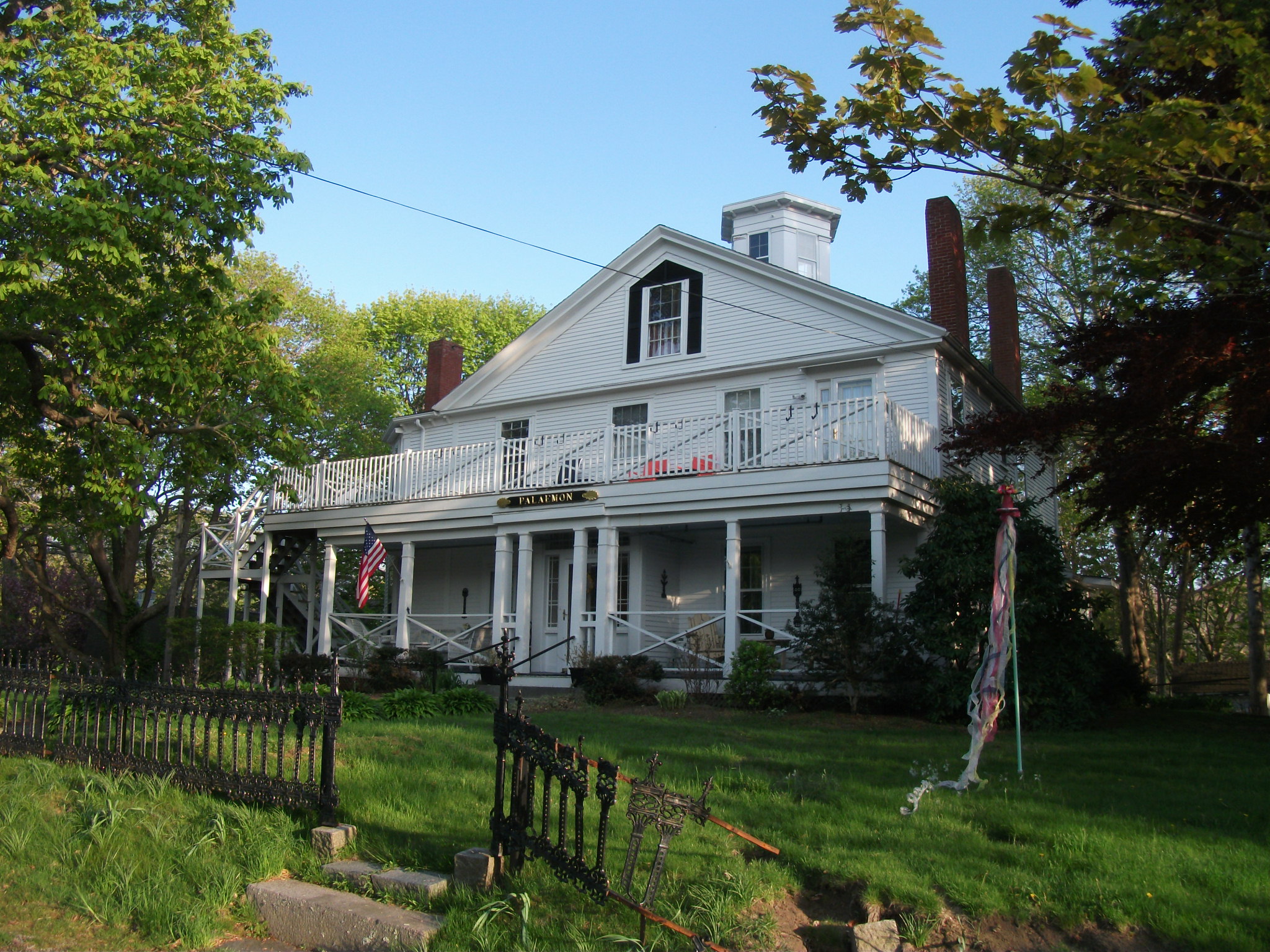 5 / 52
"Barnstable, Massachusetts" by Doug Kerr
#48: Barnstable County (West)--Inner Cape Cod & Barnstable
Population: 129,429 (58,440 commuters)
Median commute time: 15 to 19 minutes
Over 60 minute commute: 9.1% of all commuters
Over 90 minute commute: 3.8% of all commuters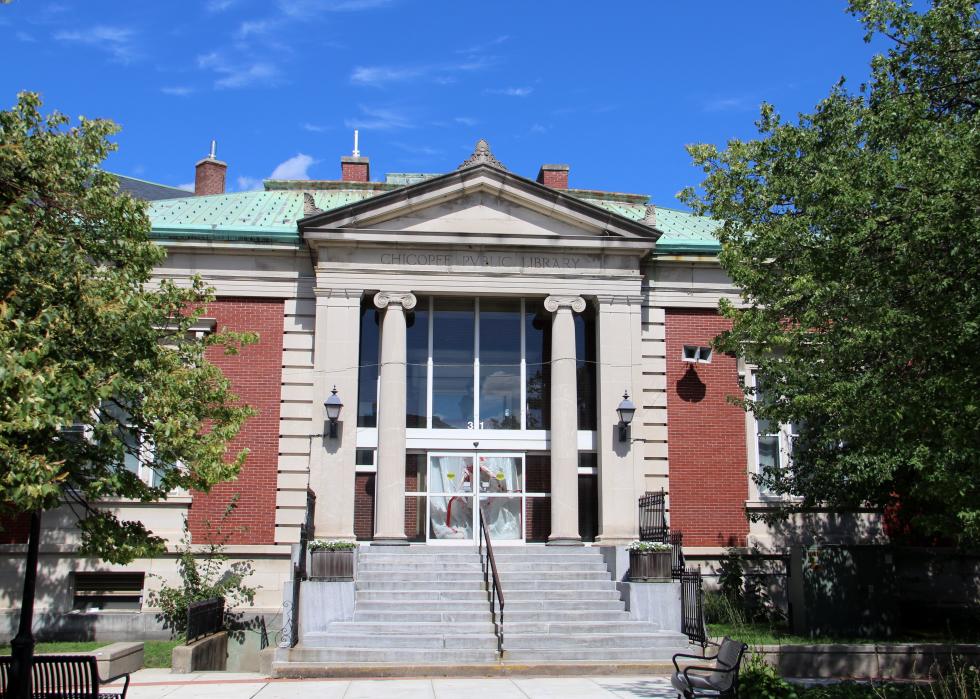 6 / 52
"Chicopee Public Library (Chicopee, Massachusetts" by cmh2315fl
#47: Hampden County (East of Springfield)--Chicopee
Population: 128,890 (59,149 commuters)
Median commute time: 20 to 24 minutes
Over 60 minute commute: 3.8% of all commuters
Over 90 minute commute: 1.2% of all commuters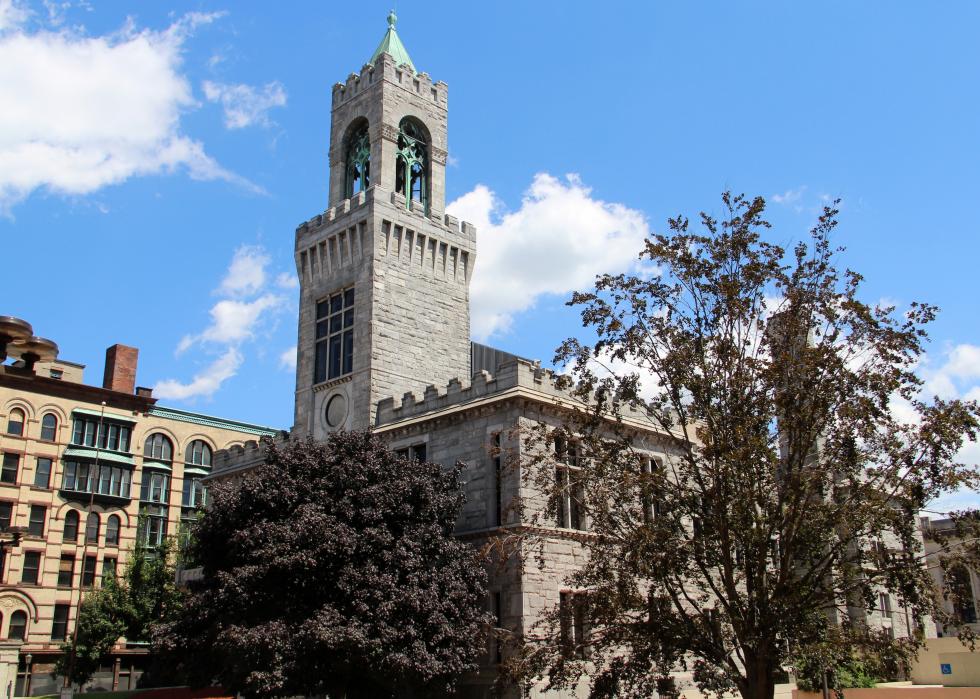 7 / 52
"Hampden County Courthouse (Springfield, Massachusetts)" by cmh2315fl
#46: Hampden County (Central)--Springfield
Population: 154,079 (61,693 commuters)
Median commute time: 20 to 24 minutes
Over 60 minute commute: 4.7% of all commuters
Over 90 minute commute: 0.7% of all commuters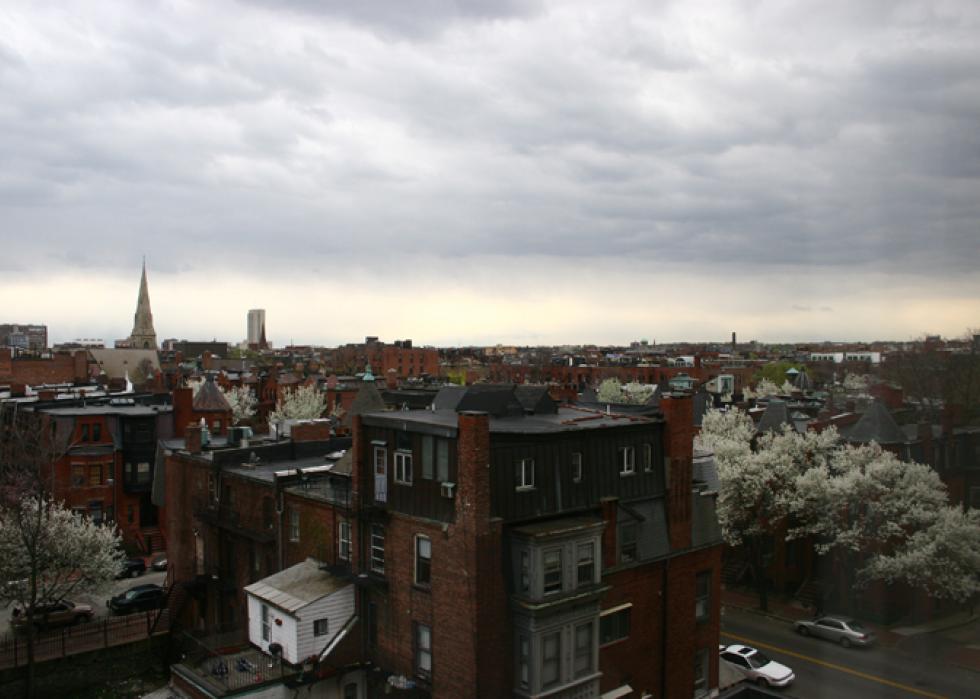 8 / 52
"The Back Bay" by April Killingsworth
#45: Boston City--Back Bay, Beacon Hill, Charlestown, East Boston, Central & South End
Population: 156,535 (89,801 commuters)
Median commute time: 20 to 24 minutes
Over 60 minute commute: 7.0% of all commuters
Over 90 minute commute: 1.2% of all commuters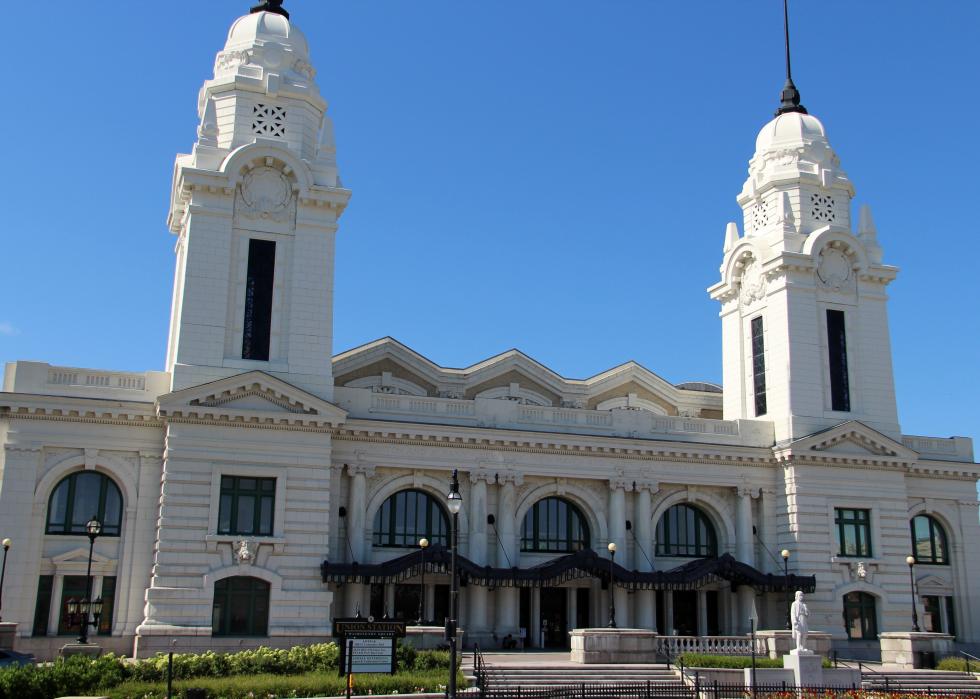 9 / 52
"Union Station (Worcester, Massachusetts)" by cmh2315fl
#44: Worcester County (Central)--Worcester
Population: 184,509 (83,822 commuters)
Median commute time: 20 to 24 minutes
Over 60 minute commute: 9.5% of all commuters
Over 90 minute commute: 3.0% of all commuters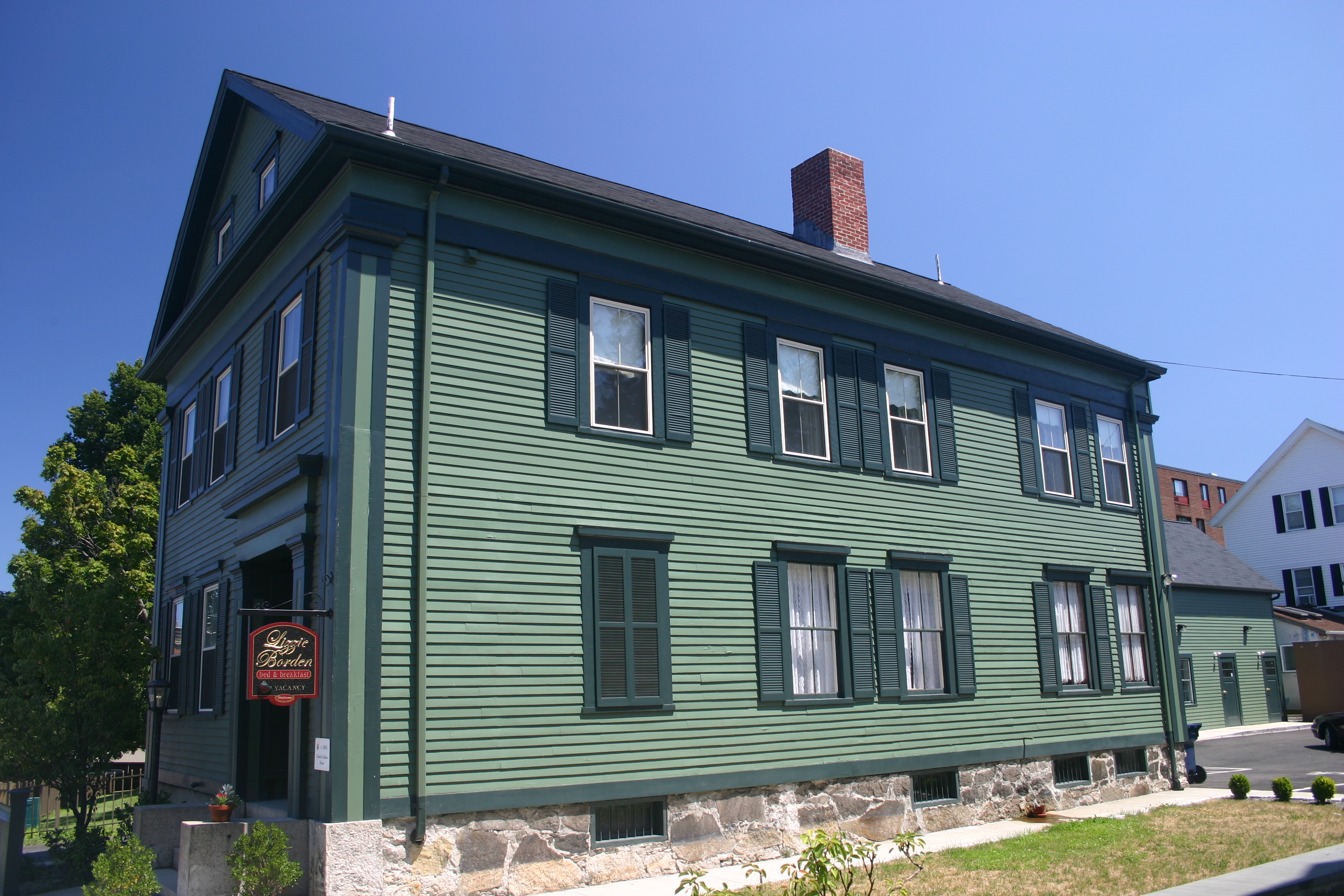 10 / 52
"USA_Massachusets_Fall_River_Lizzie_Borden_1" by Stewart Robotham
#43: Bristol County (Central)--Fall River & Somerset
Population: 106,176 (44,971 commuters)
Median commute time: 20 to 24 minutes
Over 60 minute commute: 9.5% of all commuters
Over 90 minute commute: 3.5% of all commuters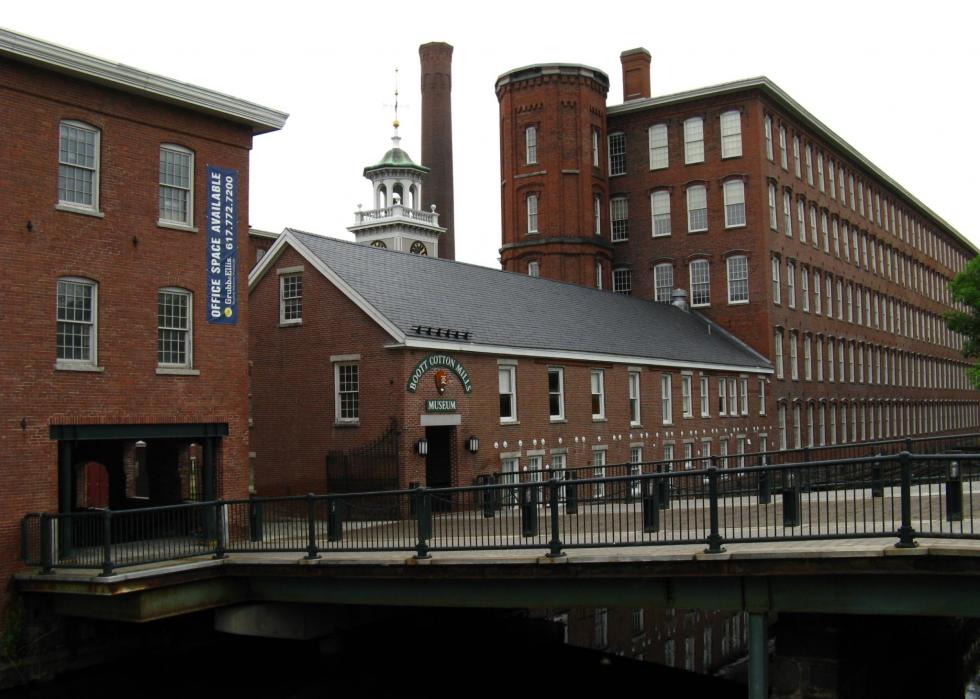 11 / 52
"Lowell, Massachusetts" by Jasperdo
#42: Middlesex County (Far Northeast)--Lowell
Population: 110,572 (54,328 commuters)
Median commute time: 20 to 24 minutes
Over 60 minute commute: 9.5% of all commuters
Over 90 minute commute: 2.3% of all commuters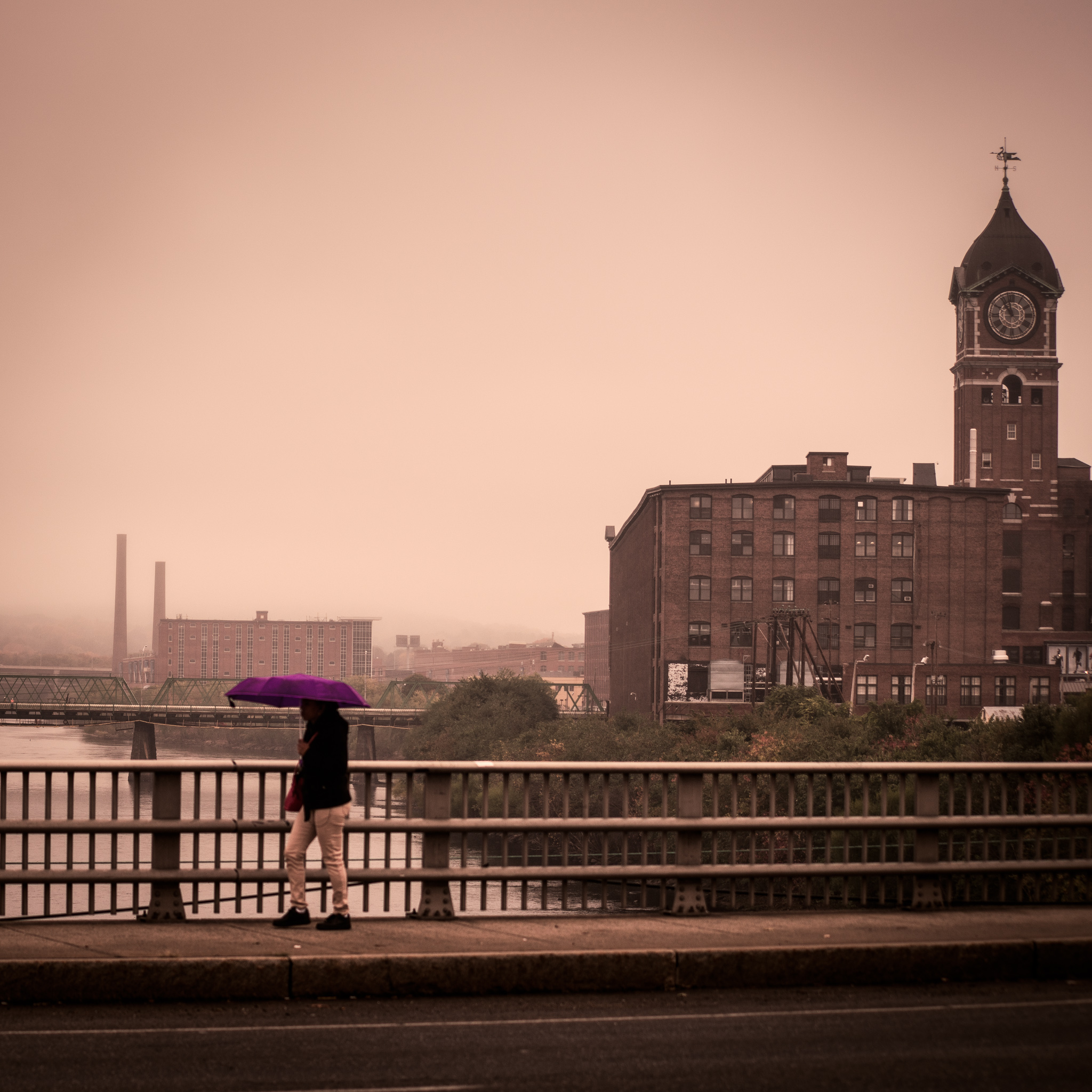 12 / 52
"Lawrence, Massachusetts" by Lei Han
#41: Essex County (Northwest)--Lawrence, Haverhill & Methuen
Population: 193,006 (88,930 commuters)
Median commute time: 20 to 24 minutes
Over 60 minute commute: 9.0% of all commuters
Over 90 minute commute: 3.1% of all commuters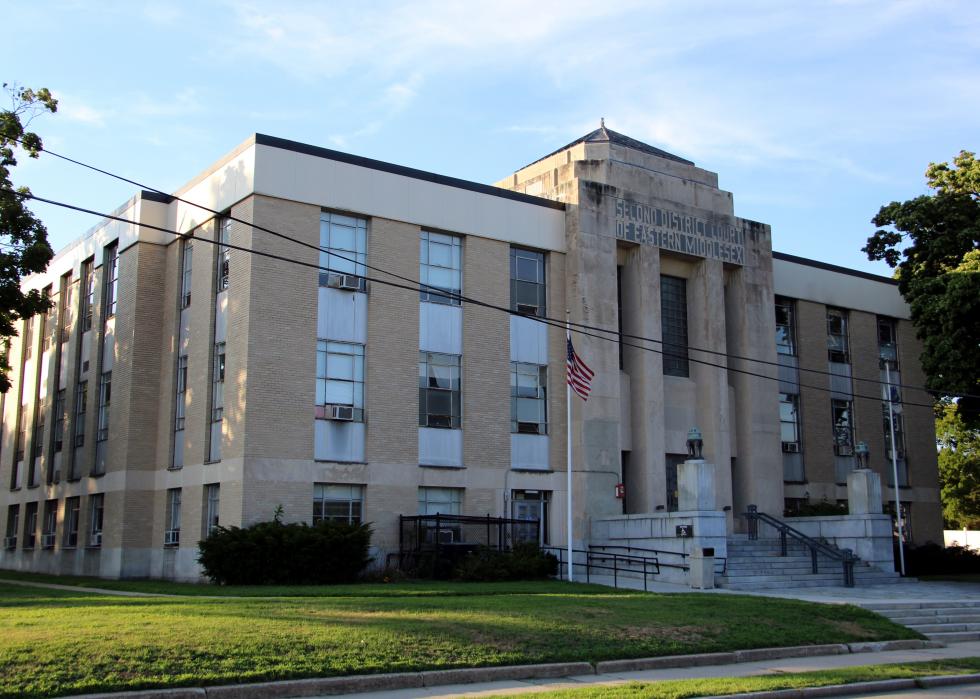 13 / 52
"Eastern Middlesex County Second District Court (Waltham, Massachusetts)" by cmh2315fl
#40: Middlesex County--Waltham, Lexington, Burlington, Bedford & Lincoln
Population: 145,978 (73,333 commuters)
Median commute time: 20 to 24 minutes
Over 60 minute commute: 8.6% of all commuters
Over 90 minute commute: 1.8% of all commuters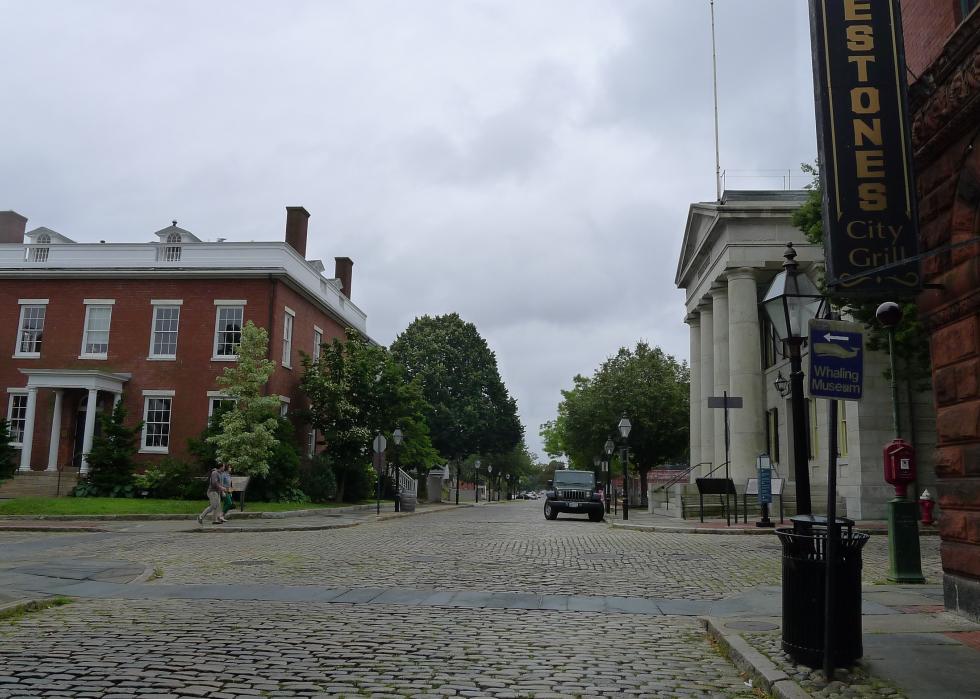 14 / 52
"New Bedford, Massachusetts" by Lee Wright
#39: Bristol County (South)--New Bedford & Fairhaven
Population: 111,986 (48,142 commuters)
Median commute time: 20 to 24 minutes
Over 60 minute commute: 10.9% of all commuters
Over 90 minute commute: 5.2% of all commuters
15 / 52
"Apponegansett Friends' Meeting House (1790), Dartmouth Massachusetts, 1990" by Phillip Carter
#38: Bristol (Outside New Bedford) & Plymouth (South) Counties
Population: 107,196 (50,663 commuters)
Median commute time: 20 to 24 minutes
Over 60 minute commute: 10.7% of all commuters
Over 90 minute commute: 4.4% of all commuters
16 / 52
"Attleboro, Massachusetts" by Doug Kerr
#37: Attleboro, North Attleborough, Swansea, Seekonk, Rehoboth & Plainville
Population: 130,363 (69,162 commuters)
Median commute time: 20 to 24 minutes
Over 60 minute commute: 12.3% of all commuters
Over 90 minute commute: 5.1% of all commuters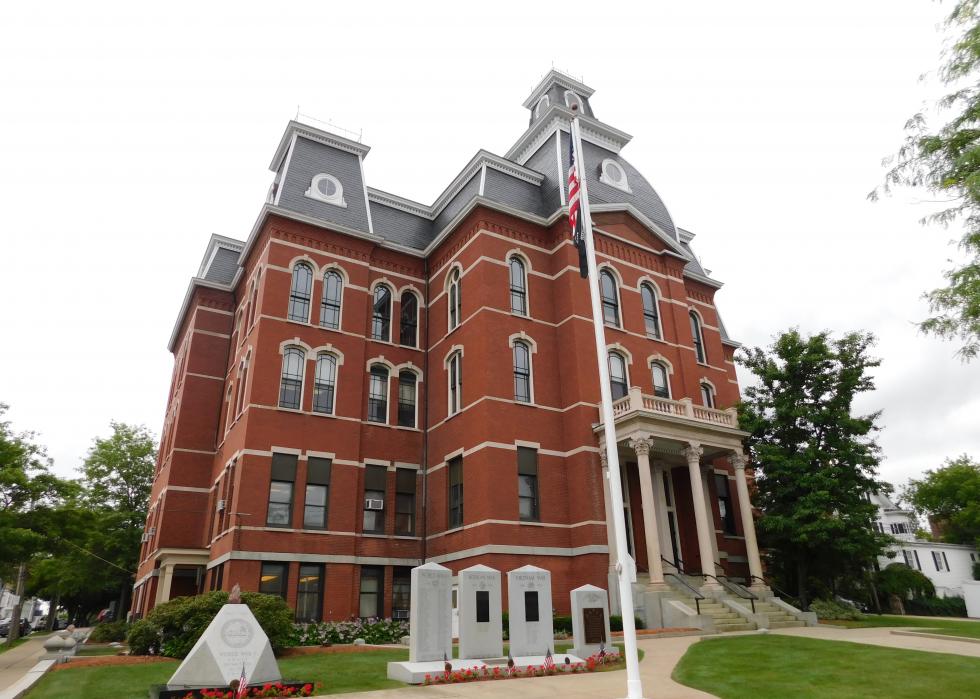 17 / 52
"The Town Hall" by Jimmy Emerson, DVM
#36: Peabody, Danvers, Reading, North Reading & Lynnfield
Population: 135,054 (67,350 commuters)
Median commute time: 20 to 24 minutes
Over 60 minute commute: 11.7% of all commuters
Over 90 minute commute: 2.1% of all commuters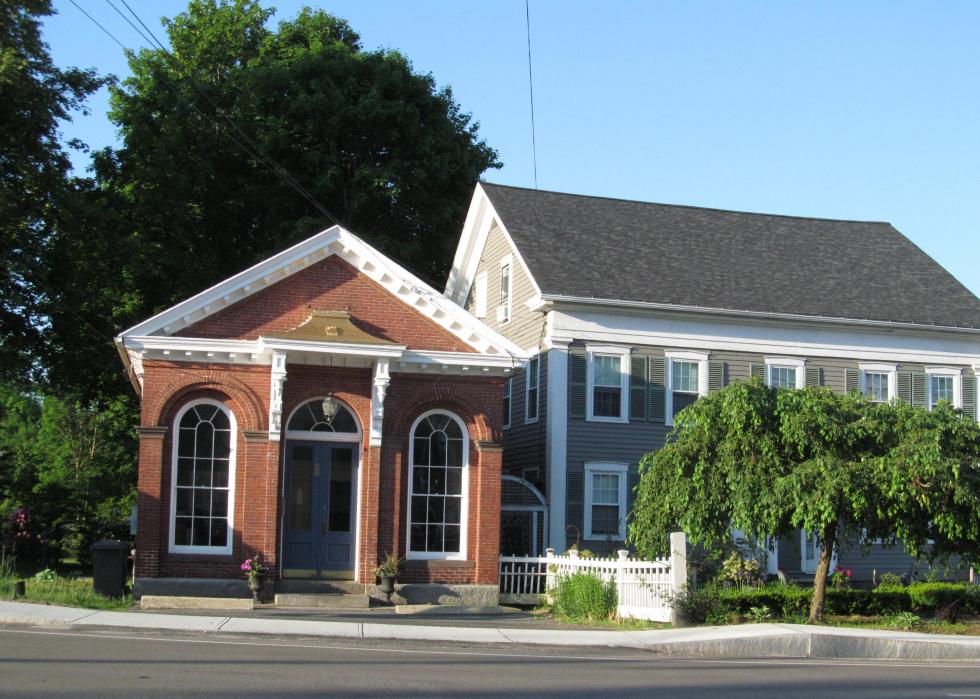 18 / 52
"Northborough, Massachusetts" by Doug Kerr
#35: Worcester County (East Central)
Population: 124,097 (60,090 commuters)
Median commute time: 20 to 24 minutes
Over 60 minute commute: 14.2% of all commuters
Over 90 minute commute: 5.9% of all commuters
19 / 52
"Leominster, Massachusetts" by Doug Kerr
#34: Worcester County (Northeast)--Leominster, Fitchburg & Gardner
Population: 119,643 (57,173 commuters)
Median commute time: 20 to 24 minutes
Over 60 minute commute: 14.8% of all commuters
Over 90 minute commute: 4.4% of all commuters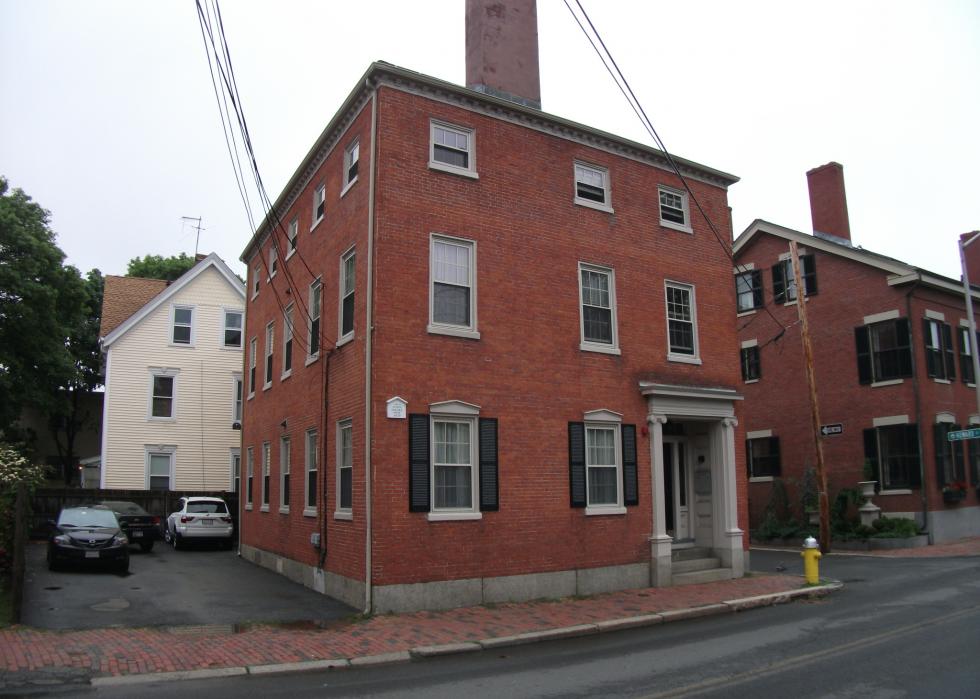 20 / 52
"Salem, Massachusetts" by Doug Kerr
#33: Essex County (East)--Salem, Beverly, Gloucester & Newburyport
Population: 202,512 (98,799 commuters)
Median commute time: 20 to 24 minutes
Over 60 minute commute: 20.0% of all commuters
Over 90 minute commute: 4.7% of all commuters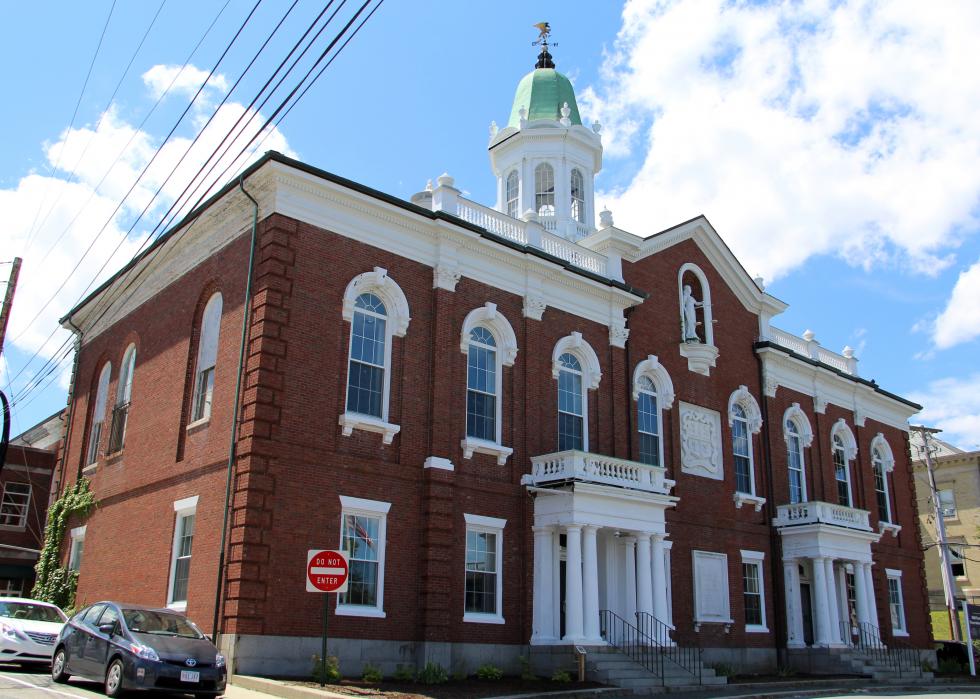 21 / 52
"Plymouth County Courthouse by cmh2315fl
#32: Plymouth County (East)--Plymouth, Marshfield, Scituate, Duxbury & Kingston
Population: 135,760 (64,067 commuters)
Median commute time: 20 to 24 minutes
Over 60 minute commute: 21.0% of all commuters
Over 90 minute commute: 6.9% of all commuters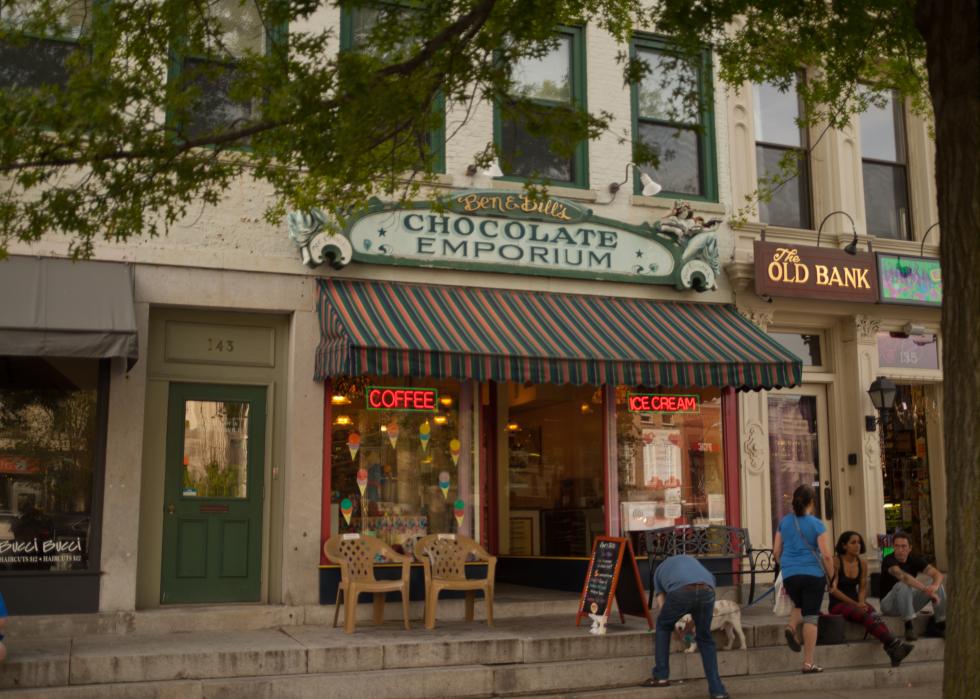 22 / 52
"Northampton, Massachusetts" by 6SN7
#31: Hampden (West & East) & Hampshire (South) Counties--Northampton
Population: 150,125 (70,548 commuters)
Median commute time: 25 to 29 minutes
Over 60 minute commute: 6.7% of all commuters
Over 90 minute commute: 2.4% of all commuters
23 / 52
"MIT Stata Center" by Gunnar Klack
#30: Middlesex County (East)--Cambridge
Population: 110,644 (58,382 commuters)
Median commute time: 25 to 29 minutes
Over 60 minute commute: 6.6% of all commuters
Over 90 minute commute: 1.2% of all commuters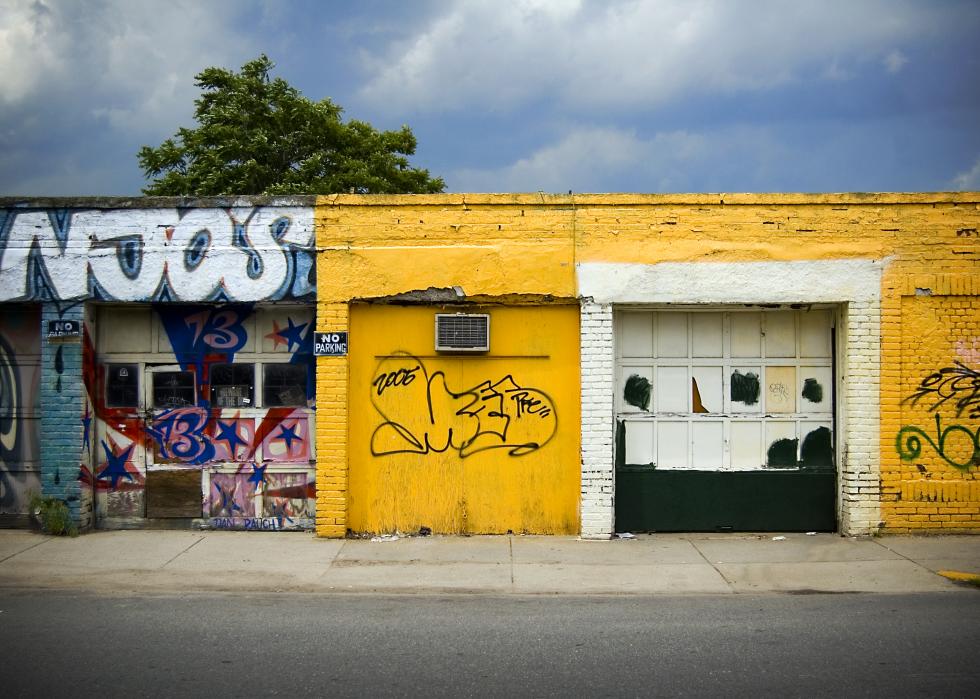 24 / 52
"garages" by David Salafia
#29: Boston--Allston, Brighton & Fenway
Population: 111,437 (56,015 commuters)
Median commute time: 25 to 29 minutes
Over 60 minute commute: 8.9% of all commuters
Over 90 minute commute: 1.6% of all commuters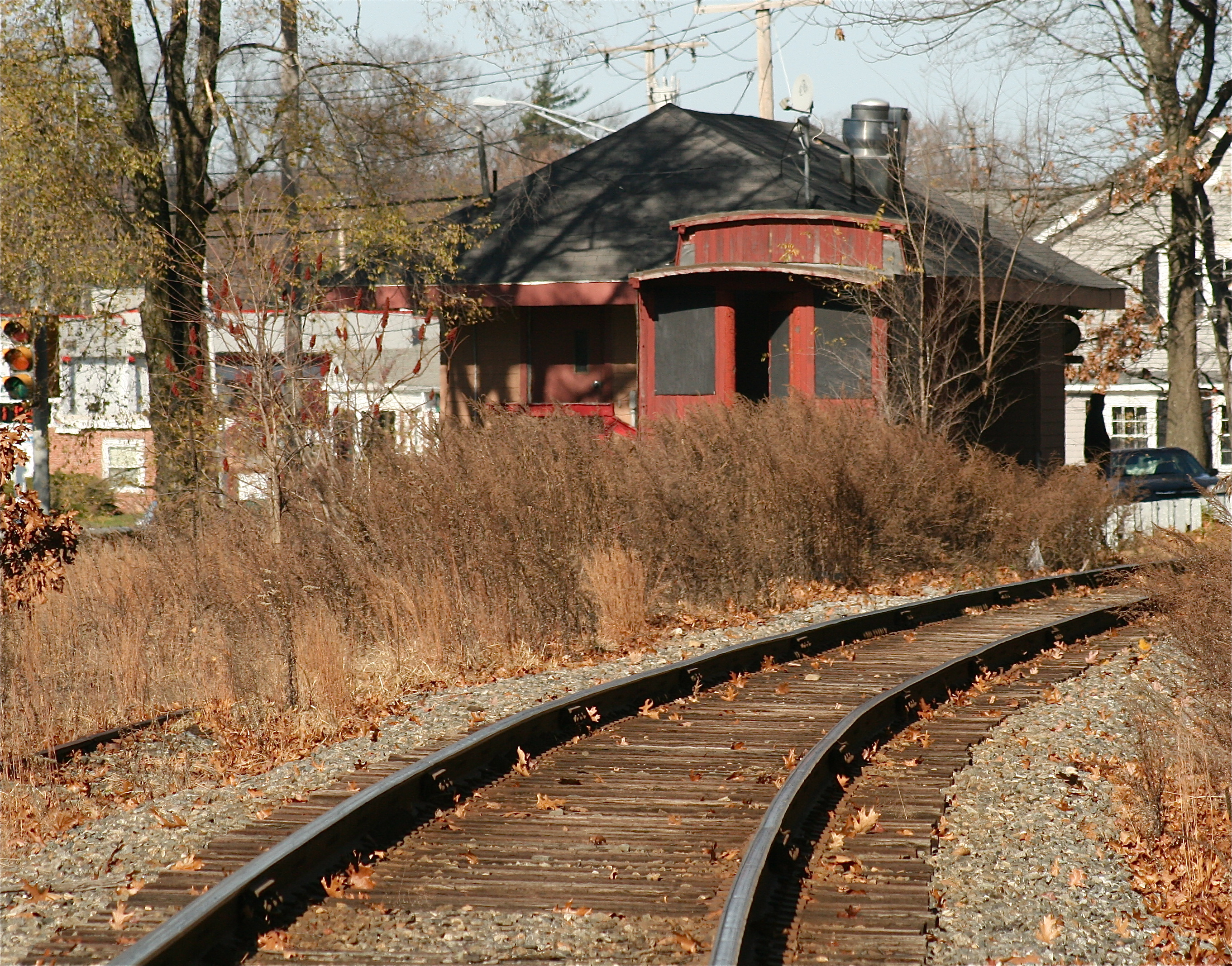 25 / 52
"abandoned caboose" by Robert Fuhro
#28: Worcester County (West Central)
Population: 121,122 (56,723 commuters)
Median commute time: 25 to 29 minutes
Over 60 minute commute: 11.8% of all commuters
Over 90 minute commute: 3.7% of all commuters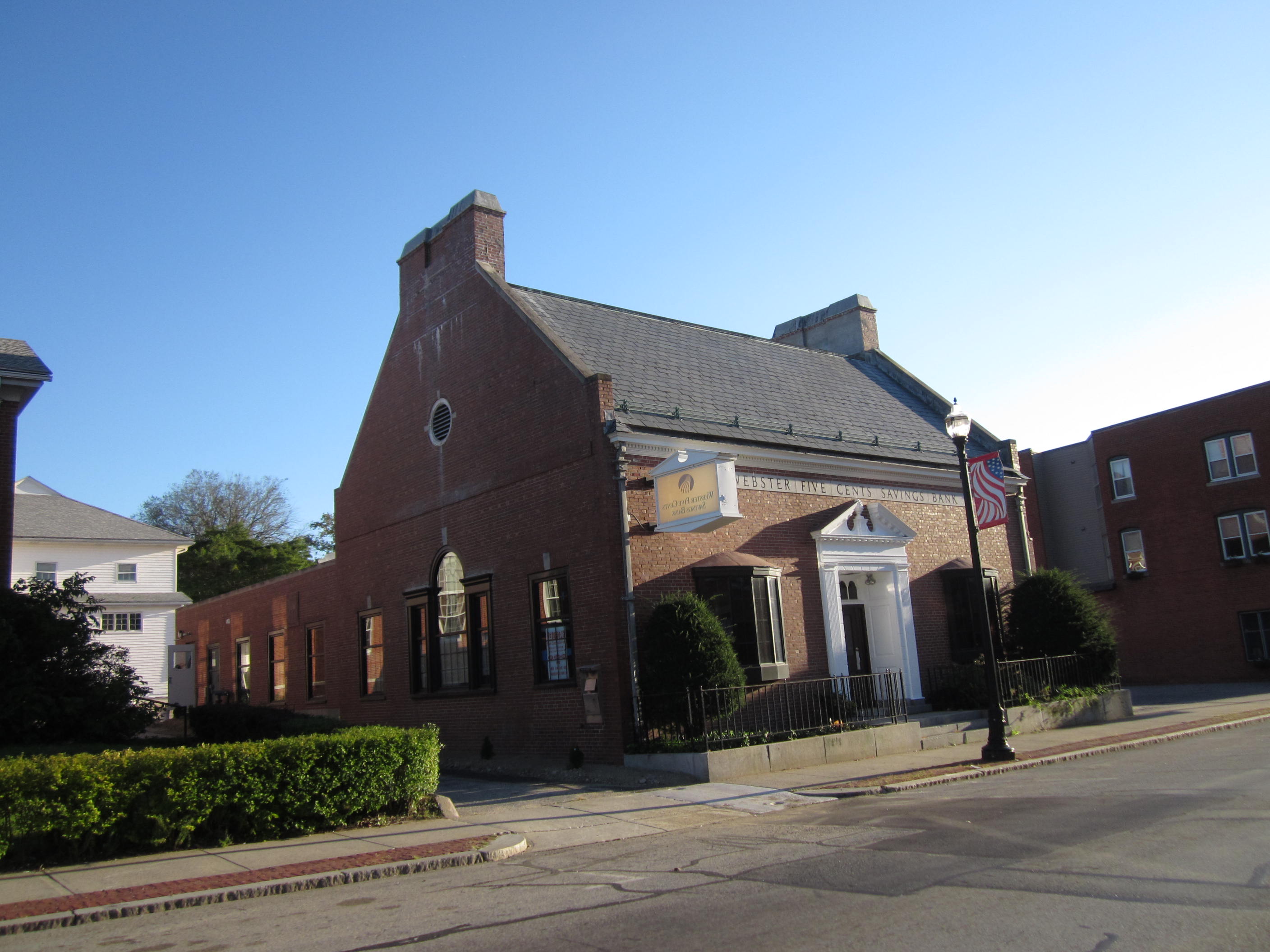 26 / 52
"Webster, Massachusetts" by Doug Kerr
#27: Worcester County (South)
Population: 156,649 (76,845 commuters)
Median commute time: 25 to 29 minutes
Over 60 minute commute: 13.2% of all commuters
Over 90 minute commute: 2.5% of all commuters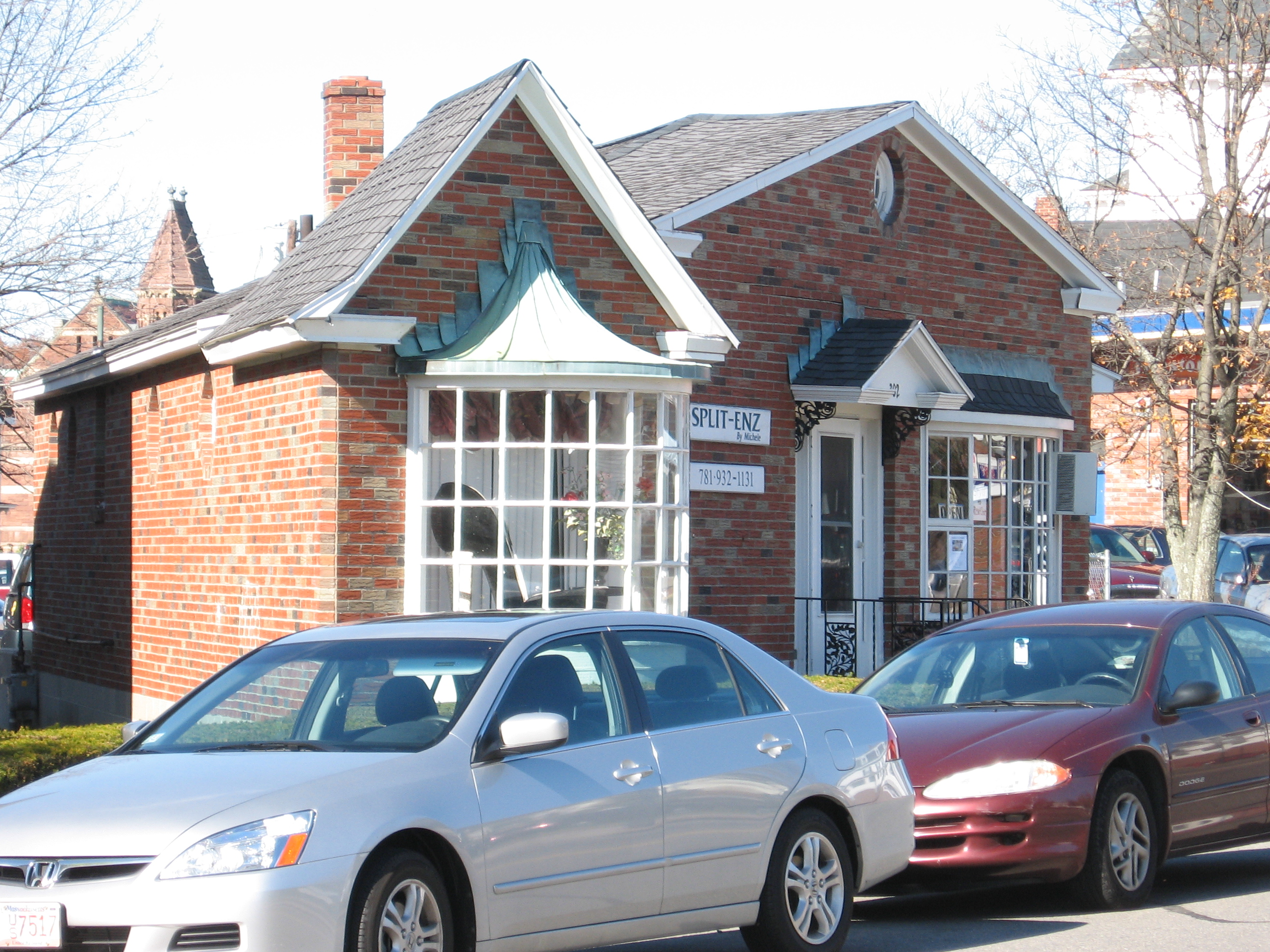 27 / 52
"OK, not really flat. But weird!" by nsub1
#26: Woburn, Melrose, Saugus, Wakefield & Stoneham
Population: 142,821 (75,296 commuters)
Median commute time: 25 to 29 minutes
Over 60 minute commute: 12.9% of all commuters
Over 90 minute commute: 1.5% of all commuters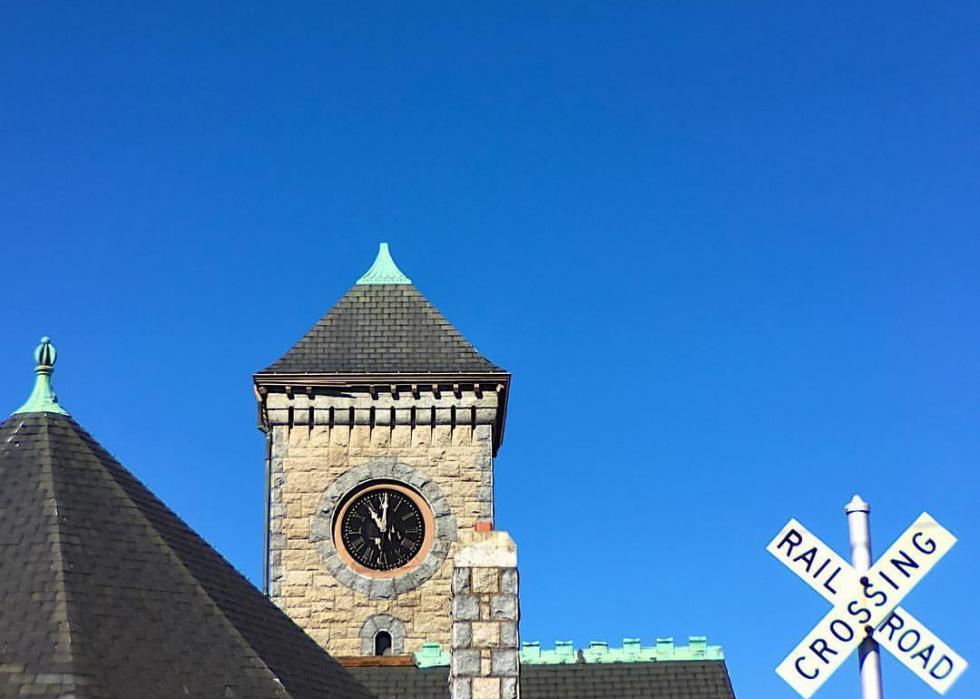 28 / 52
#25: Plymouth & Norfolk Counties--Brockton, Stoughton & Avon
Population: 128,723 (60,264 commuters)
Median commute time: 25 to 29 minutes
Over 60 minute commute: 15.7% of all commuters
Over 90 minute commute: 3.9% of all commuters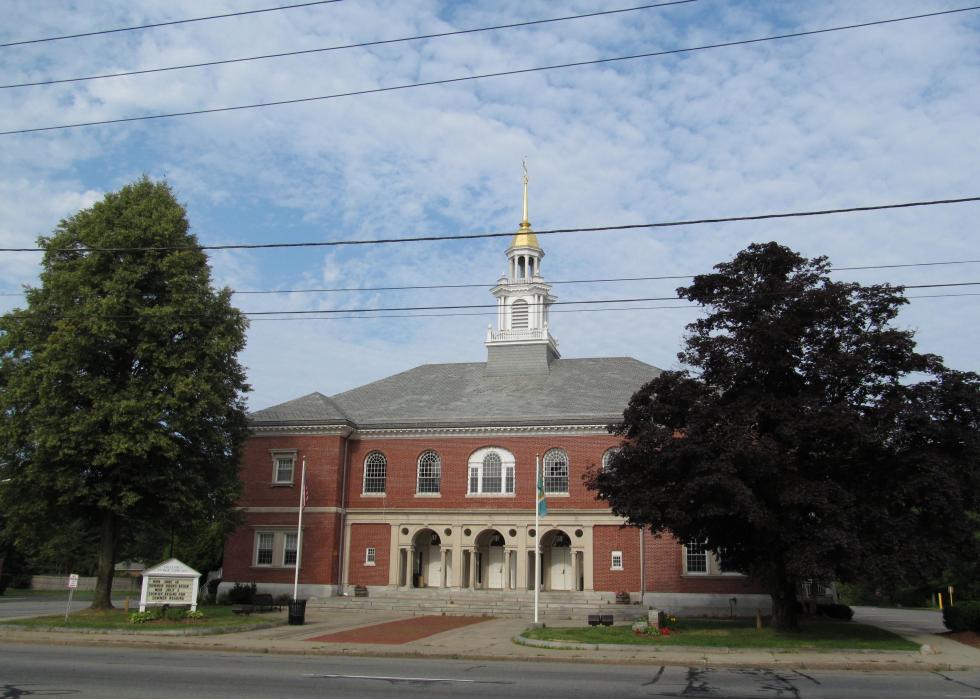 29 / 52
"Billerica, Massachusetts" by Doug Ker
#24: Billerica, Andover, Tewksbury & Wilmington
Population: 131,002 (65,178 commuters)
Median commute time: 25 to 29 minutes
Over 60 minute commute: 15.9% of all commuters
Over 90 minute commute: 3.4% of all commuters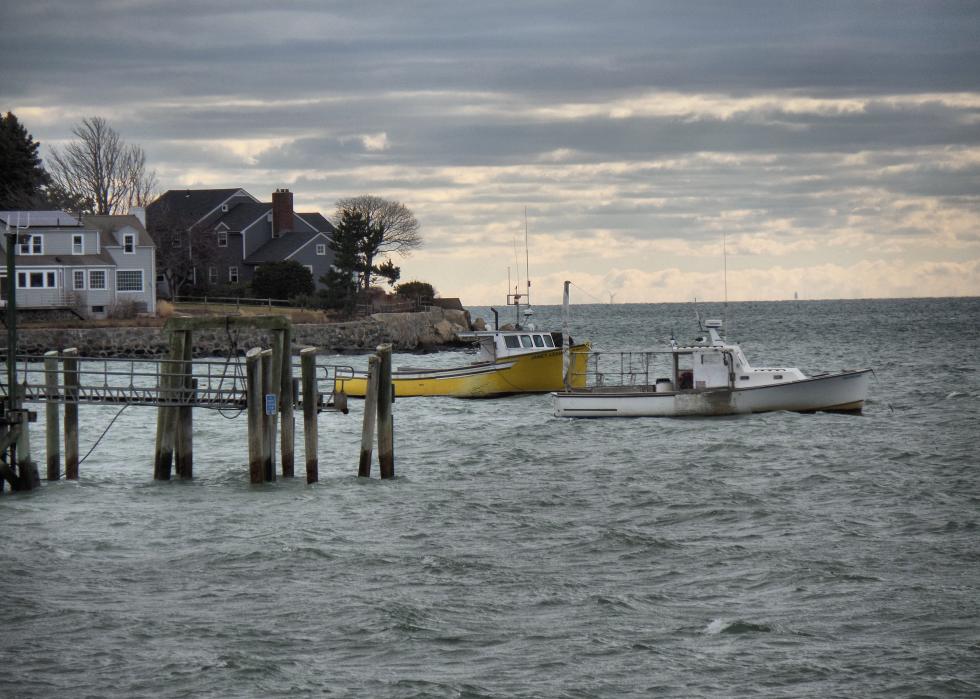 30 / 52
"Swampscott Fishermans Beach" by iluvgadgets
#23: Essex County (South)--Lynn, Swampscott & Nahant
Population: 111,590 (51,827 commuters)
Median commute time: 25 to 29 minutes
Over 60 minute commute: 16.1% of all commuters
Over 90 minute commute: 4.1% of all commuters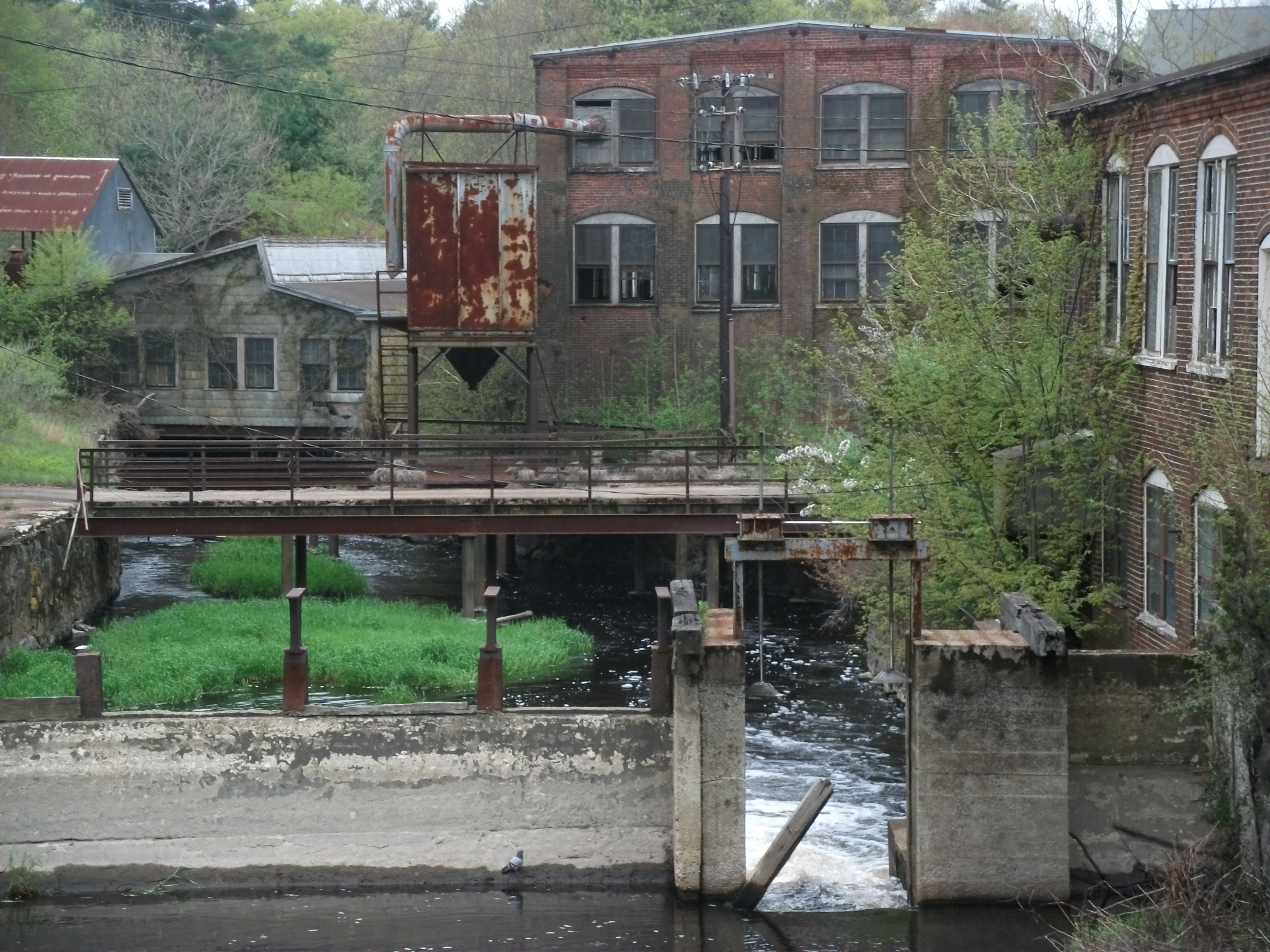 31 / 52
"East Bridgewater, Massachusetts" by Doug Kerr
#22: Plymouth & Bristol Counties (Outside Brockton)
Population: 121,405 (61,569 commuters)
Median commute time: 25 to 29 minutes
Over 60 minute commute: 17.1% of all commuters
Over 90 minute commute: 4.6% of all commuters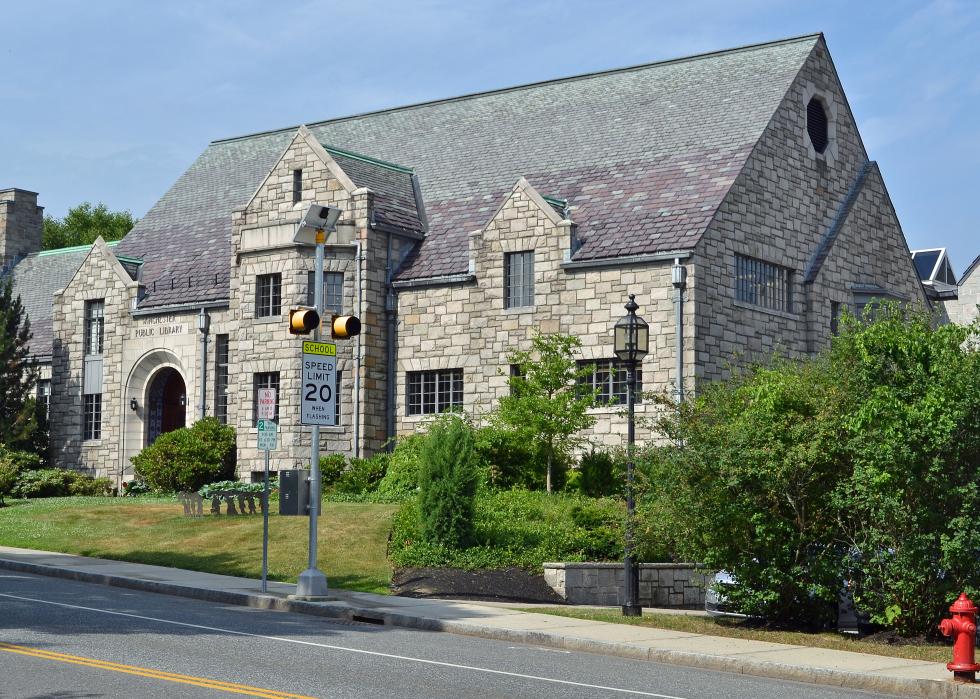 32 / 52
"DSC_3638_edited-1" by bradford219
#21: Middlesex County--Watertown Town, Arlington, Belmont & Winchester
Population: 129,353 (66,155 commuters)
Median commute time: 30 to 34 minutes
Over 60 minute commute: 9.5% of all commuters
Over 90 minute commute: 1.1% of all commuters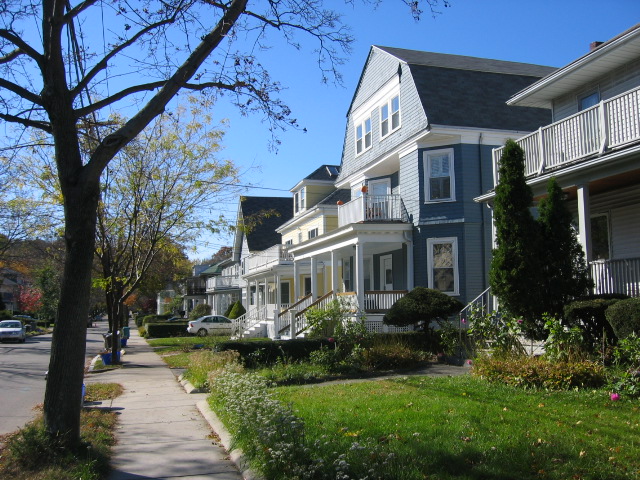 33 / 52
"Brookline, Massachusetts" by Claudia Zimmer
#20: Middlesex (Southeast) & Norfolk (Northeast) Counties--Newton & Brookline
Population: 148,172 (69,855 commuters)
Median commute time: 30 to 34 minutes
Over 60 minute commute: 8.5% of all commuters
Over 90 minute commute: 1.0% of all commuters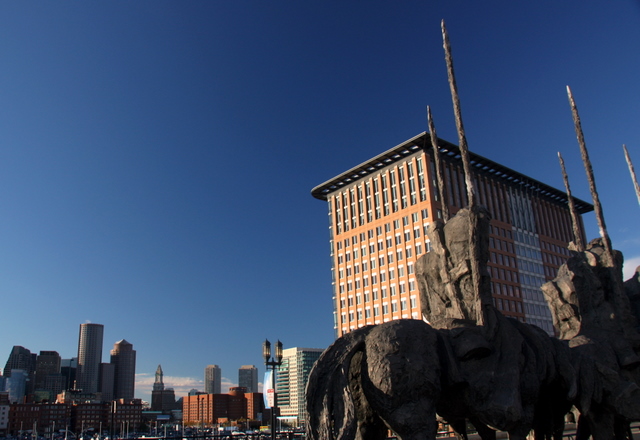 34 / 52
"South Boston, October 21, 2010" by Bill Ilott
#19: Boston--Dorchester & South Boston
Population: 129,231 (74,428 commuters)
Median commute time: 30 to 34 minutes
Over 60 minute commute: 10.4% of all commuters
Over 90 minute commute: 2.3% of all commuters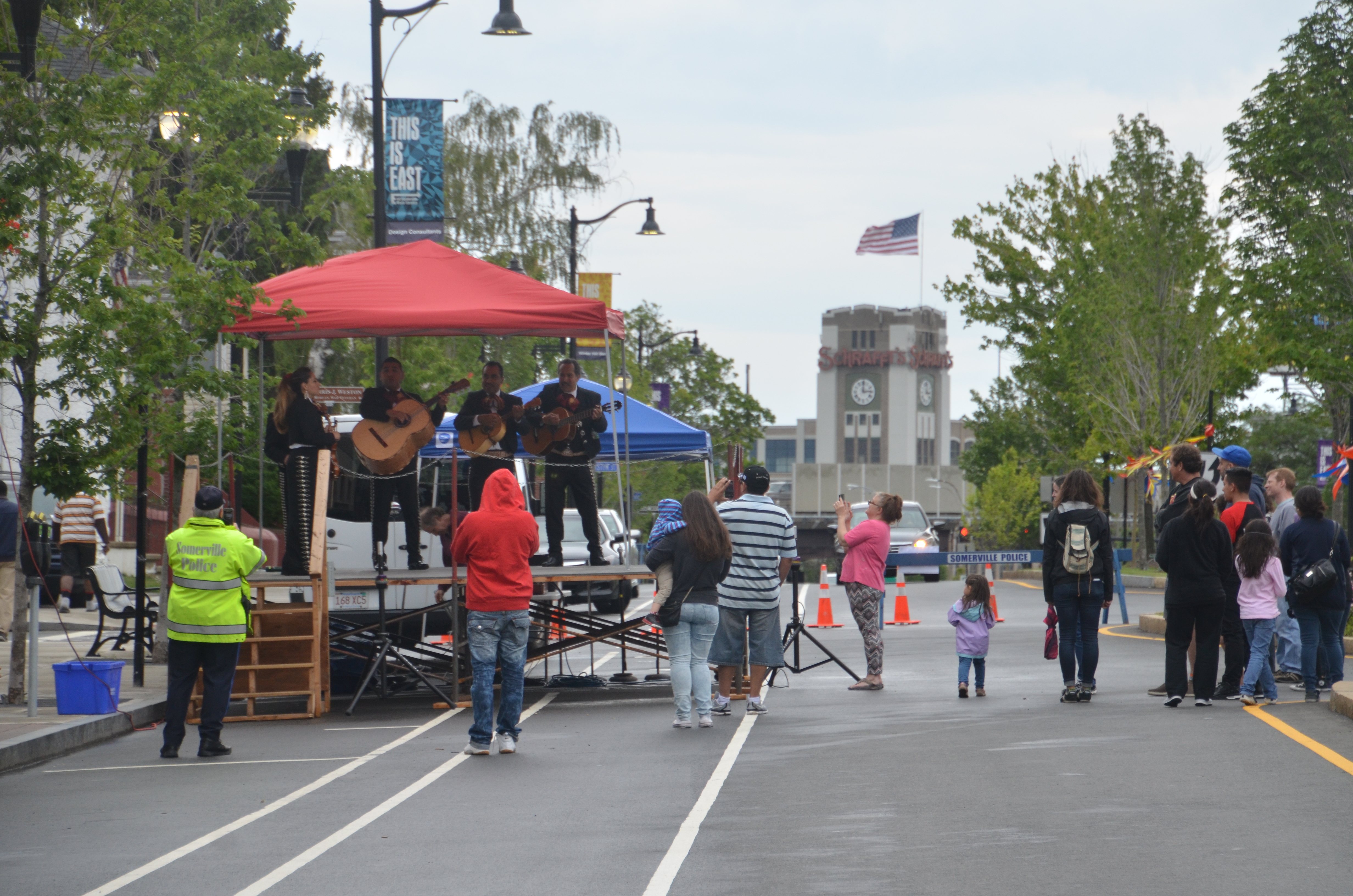 35 / 52
"DSC_4671.JPG" by Chris Devers
#18: Middlesex County (East)--Somerville & Everett
Population: 127,664 (78,653 commuters)
Median commute time: 30 to 34 minutes
Over 60 minute commute: 10.1% of all commuters
Over 90 minute commute: 2.7% of all commuters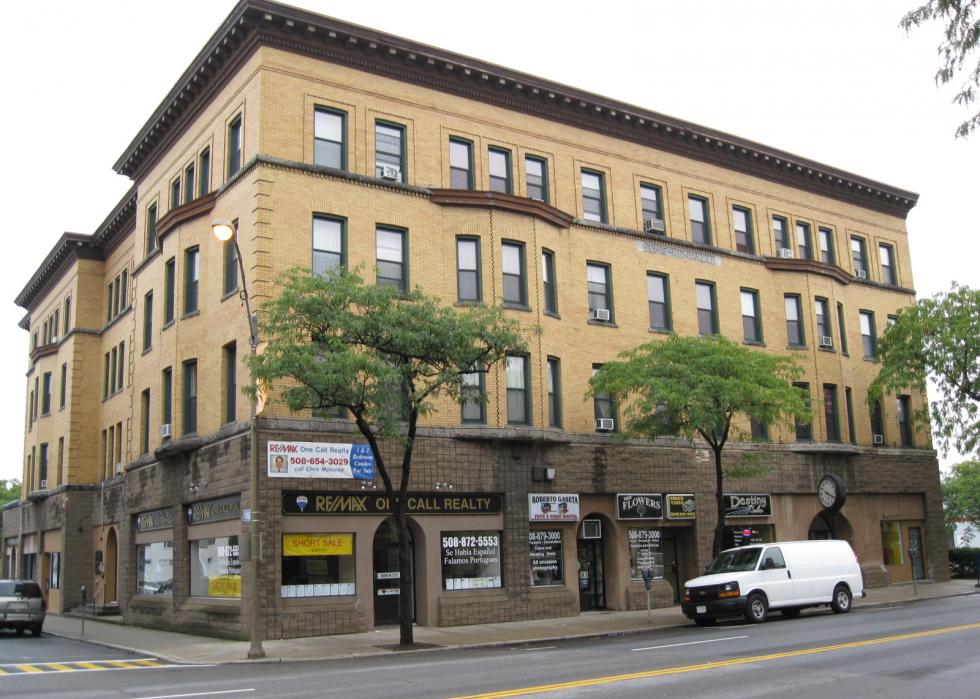 36 / 52
"Framingham, Massachusetts" by Doug Kerr
#17: Middlesex County (South)--Framingham, Marlborough & Natick
Population: 147,410 (79,256 commuters)
Median commute time: 30 to 34 minutes
Over 60 minute commute: 12.1% of all commuters
Over 90 minute commute: 2.4% of all commuters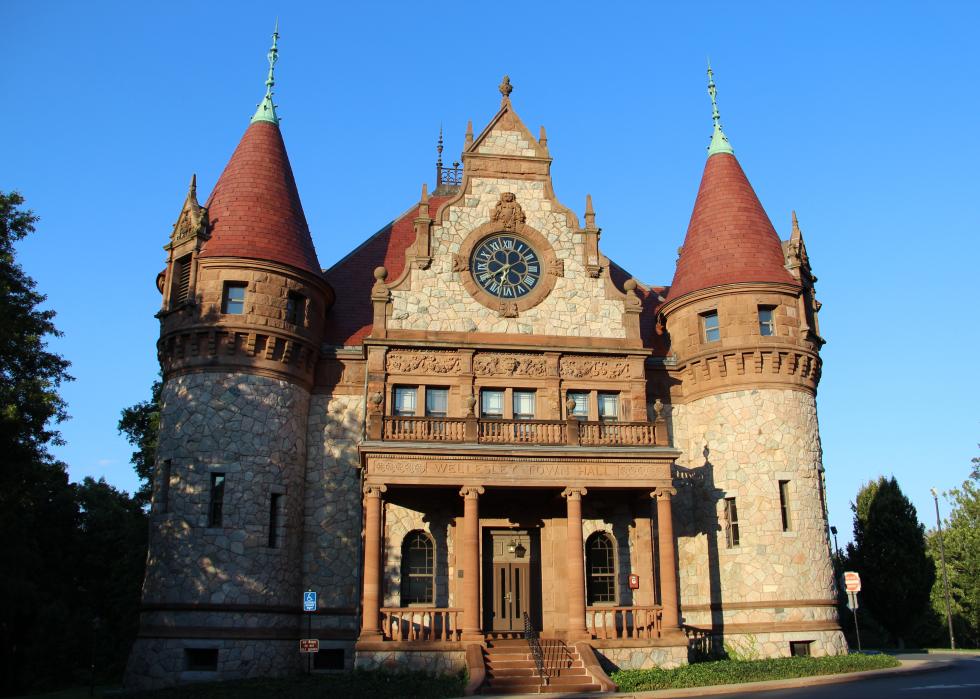 37 / 52
"Wellesley Town Hall (Wellesley, Massachusetts)" by cmh2315fl
#16: Norfolk (Northeast) & Middlesex (Southeast) Counties (West of Boston)
Population: 113,021 (44,673 commuters)
Median commute time: 30 to 34 minutes
Over 60 minute commute: 11.6% of all commuters
Over 90 minute commute: 2.6% of all commuters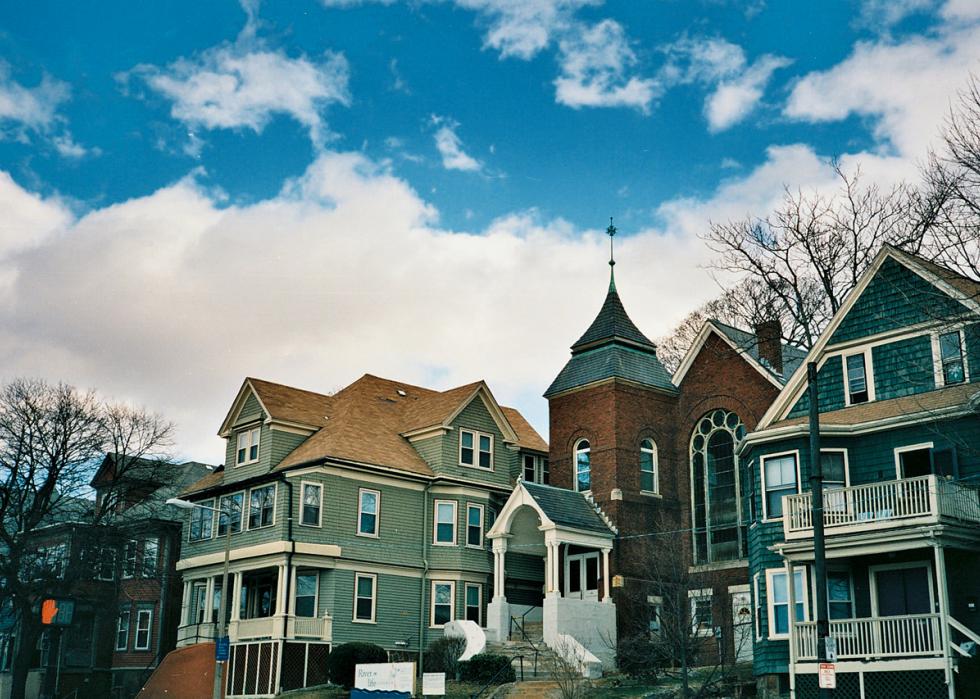 38 / 52
"Jamaica Plain, Hyde Square" by Soe Lin
#15: Boston--Hyde Park, Jamaica Plain, Roslindale & West Roxbury
Population: 138,867 (72,717 commuters)
Median commute time: 30 to 34 minutes
Over 60 minute commute: 12.4% of all commuters
Over 90 minute commute: 2.6% of all commuters
39 / 52
"Westford, Massachusetts" by Doug Kerr
#14: Middlesex County (Outside Lowell)
Population: 116,351 (59,607 commuters)
Median commute time: 30 to 34 minutes
Over 60 minute commute: 14.5% of all commuters
Over 90 minute commute: 4.2% of all commuters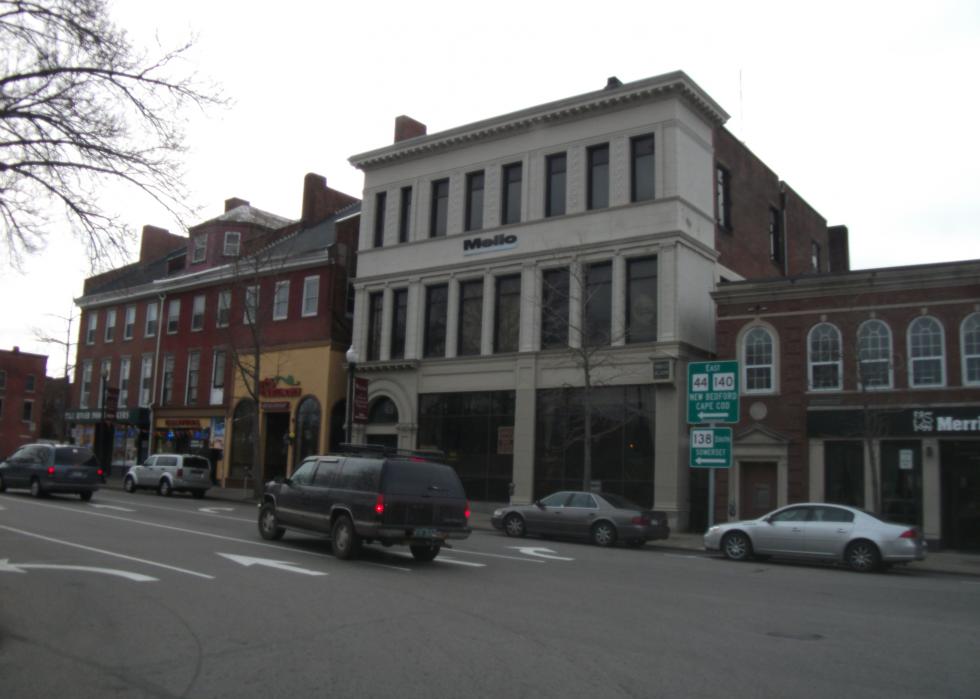 40 / 52
"Taunton, Massachusetts" by Doug Kerr
#13: Bristol County--Taunton, Mansfield, Norton, Raynam, Dighton & Berkley
Population: 122,791 (65,091 commuters)
Median commute time: 30 to 34 minutes
Over 60 minute commute: 14.6% of all commuters
Over 90 minute commute: 3.8% of all commuters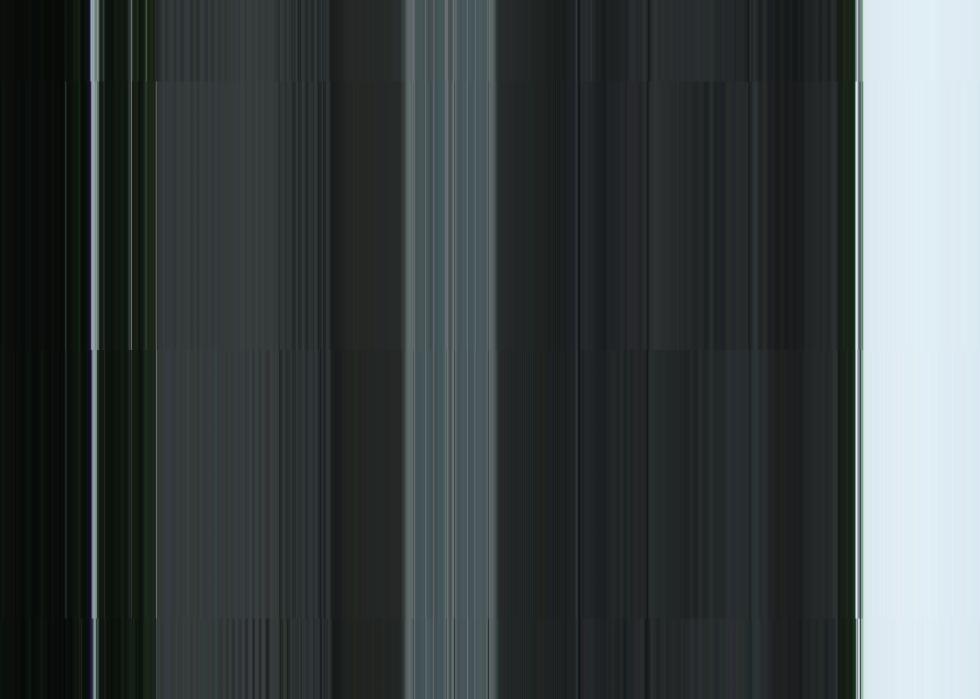 41 / 52
"West Concord, Massachusetts" by Doug Kerr
#12: Middlesex (West Central) & Worcester (East) Counties
Population: 127,003 (59,086 commuters)
Median commute time: 30 to 34 minutes
Over 60 minute commute: 15.3% of all commuters
Over 90 minute commute: 4.4% of all commuters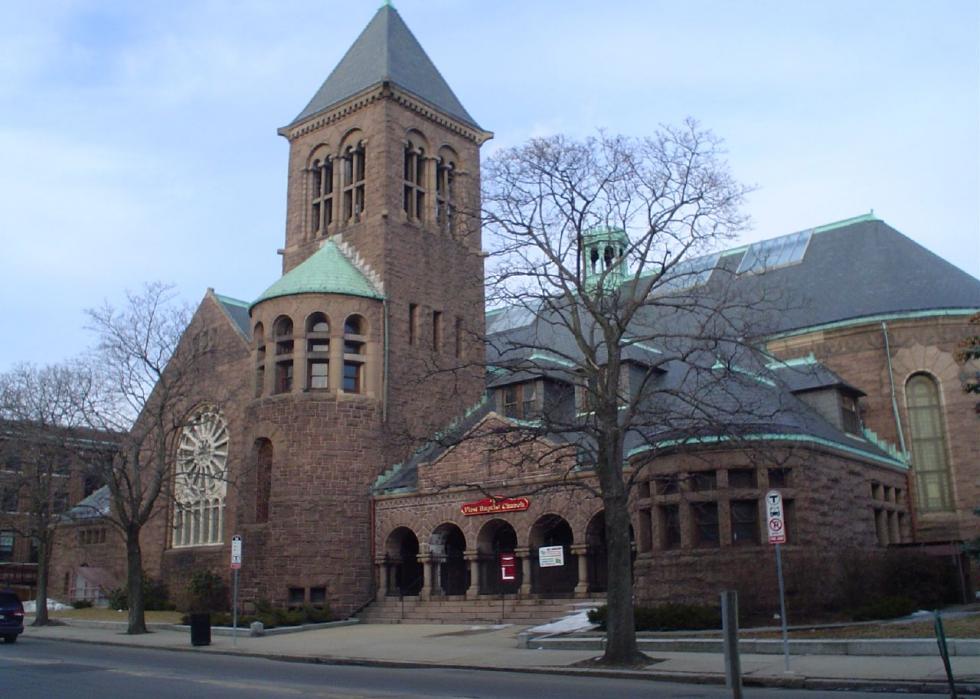 42 / 52
"Malden - First Baptist Church" by Michael Femia
#11: Middlesex County (East)--Malden & Medford
Population: 118,043 (63,873 commuters)
Median commute time: 30 to 34 minutes
Over 60 minute commute: 15.4% of all commuters
Over 90 minute commute: 3.0% of all commuters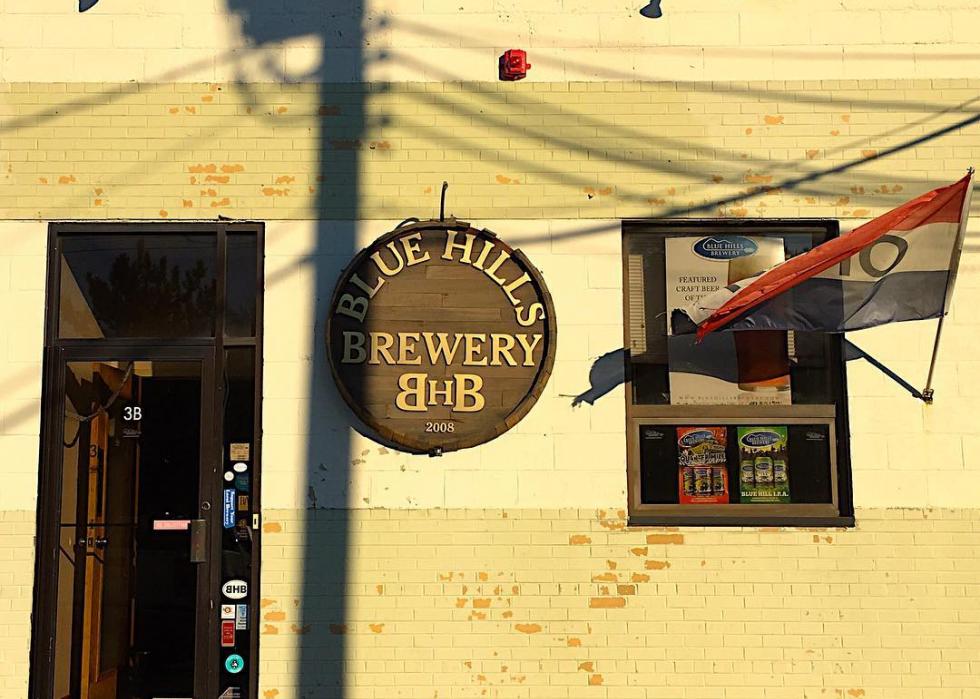 43 / 52
#10: Norfolk County (Central)--Randolph, Norwood, Dedham, Canton & Holbrook
Population: 120,853 (59,967 commuters)
Median commute time: 30 to 34 minutes
Over 60 minute commute: 16.2% of all commuters
Over 90 minute commute: 2.9% of all commuters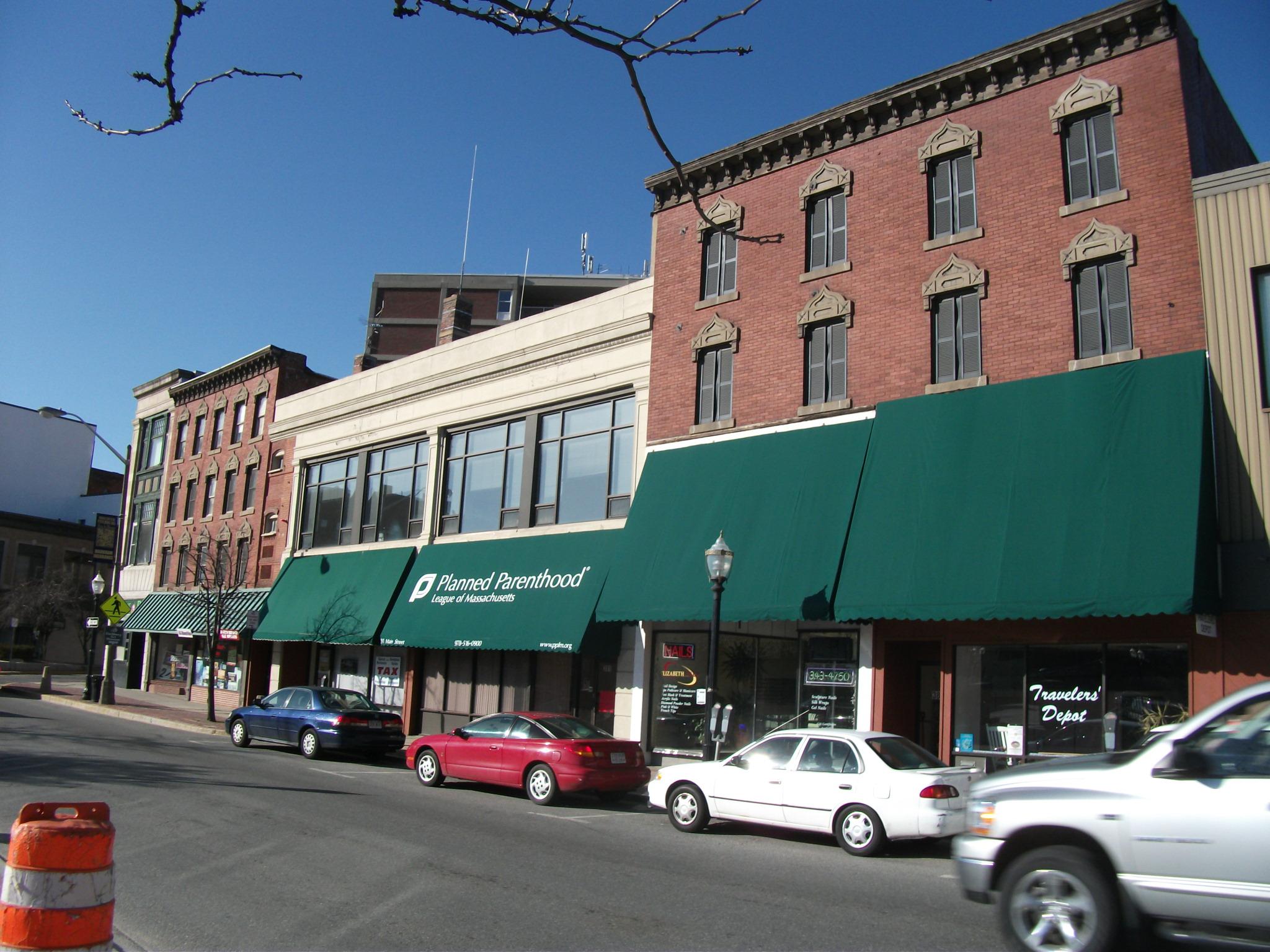 44 / 52
"Fitchburg, Massachusetts" by Doug Kerr
#9: Worcester & Middlesex Counties (Outside Leominster, Fitchburg & Gardner)
Population: 111,862 (54,040 commuters)
Median commute time: 30 to 34 minutes
Over 60 minute commute: 16.1% of all commuters
Over 90 minute commute: 3.3% of all commuters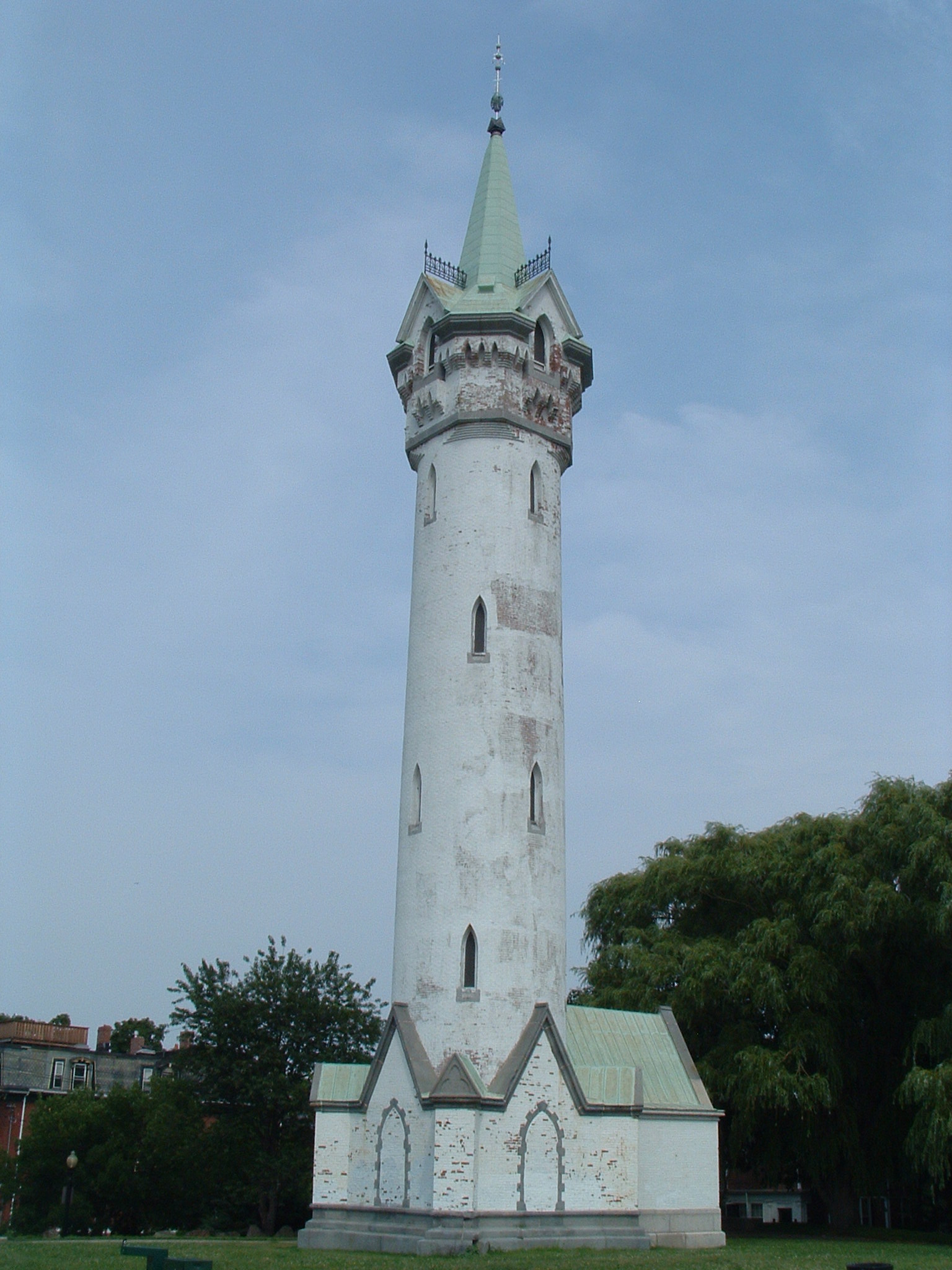 45 / 52
"Fort Hill Tower" by Devin Ford
#8: Boston--Mattapan & Roxbury
Population: 136,191 (57,862 commuters)
Median commute time: 30 to 34 minutes
Over 60 minute commute: 16.5% of all commuters
Over 90 minute commute: 4.6% of all commuters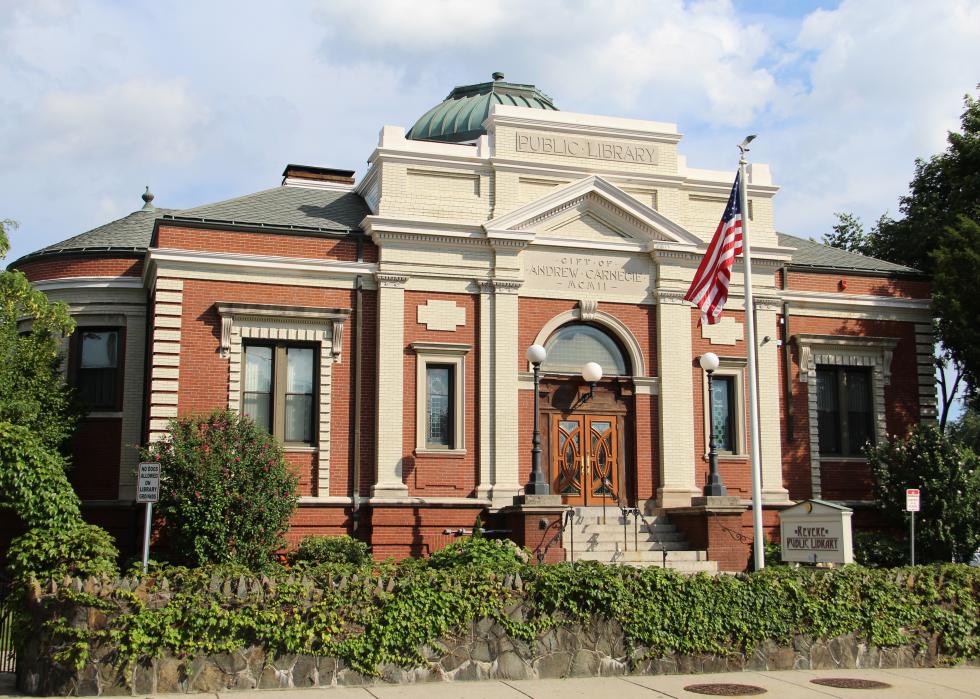 46 / 52
"Revere Public Library (Revere, Massachusetts" by cmh2315fl
#7: Suffolk County (North)--Revere, Chelsea & Winthrop
Population: 111,969 (56,696 commuters)
Median commute time: 30 to 34 minutes
Over 60 minute commute: 17.2% of all commuters
Over 90 minute commute: 3.6% of all commuters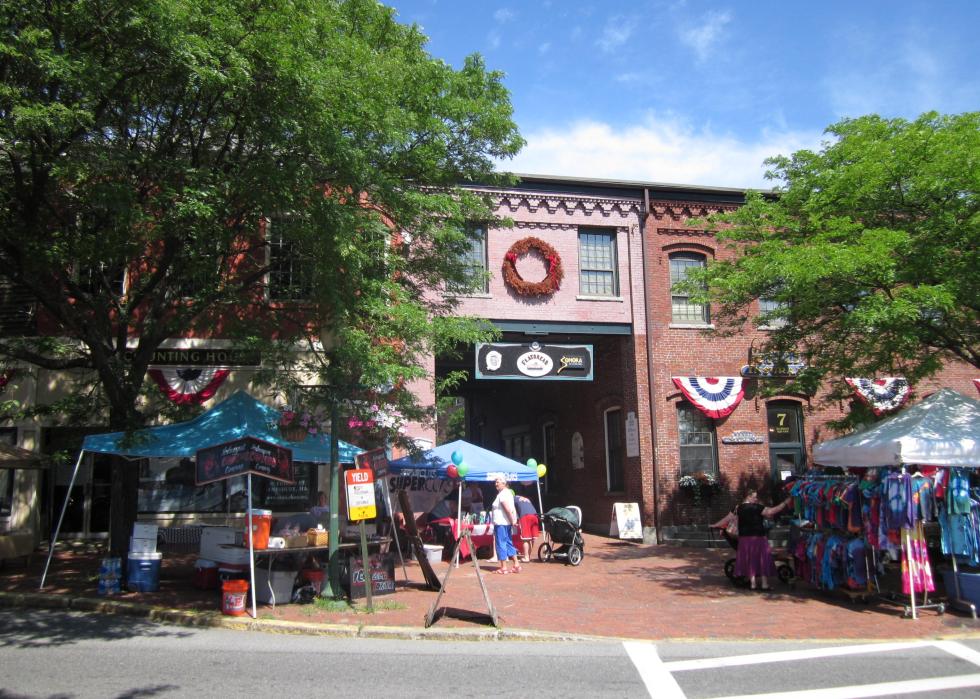 47 / 52
"Amesbury, Massachusetts" by Doug Kerr
#6: Essex County (Central)--Amesbury
Population: 114,393 (53,337 commuters)
Median commute time: 30 to 34 minutes
Over 60 minute commute: 17.9% of all commuters
Over 90 minute commute: 5.0% of all commuters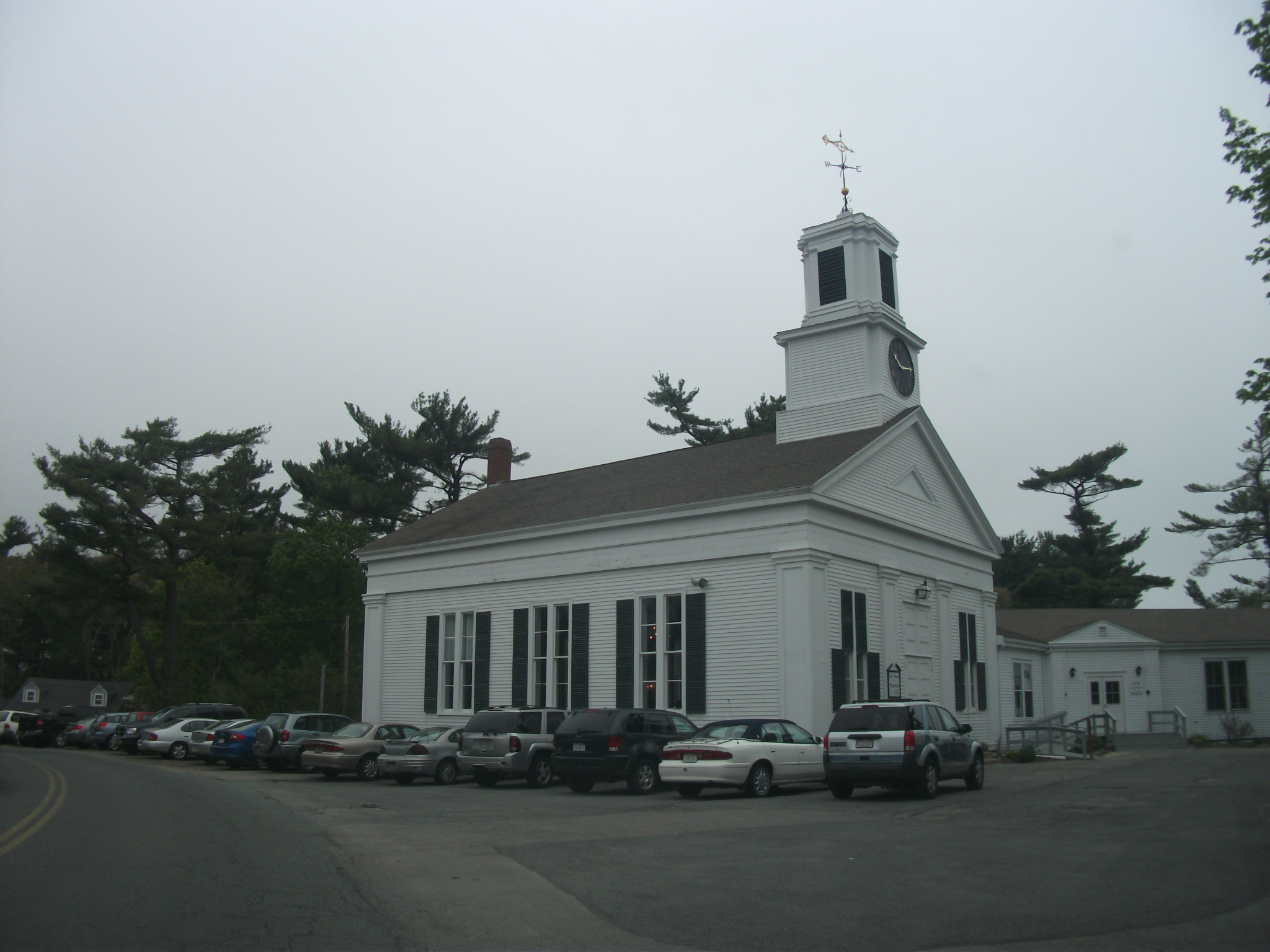 48 / 52
"Pembroke, Massachusetts" by Doug Kerr
#5: Plymouth County (Central)
Population: 117,321 (60,784 commuters)
Median commute time: 30 to 34 minutes
Over 60 minute commute: 19.9% of all commuters
Over 90 minute commute: 7.4% of all commuters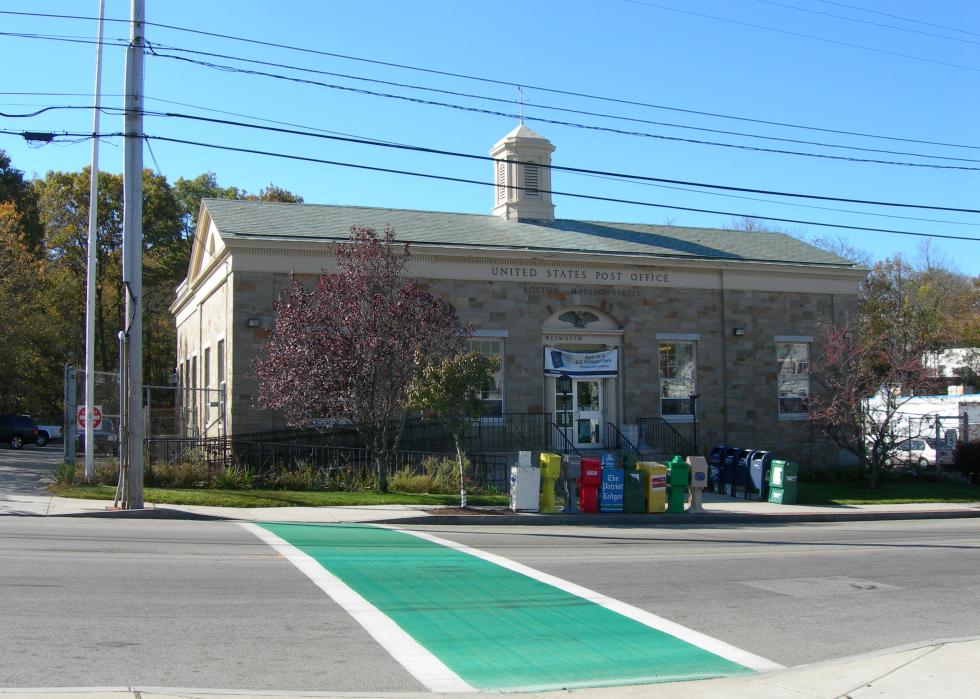 49 / 52
"Weymouth, Massachusetts 02188" by Jimmy Emerson, DVM
#4: Weymouth, Braintree, Hingham, Hull & Cohasset
Population: 135,435 (64,163 commuters)
Median commute time: 30 to 34 minutes
Over 60 minute commute: 20.7% of all commuters
Over 90 minute commute: 5.4% of all commuters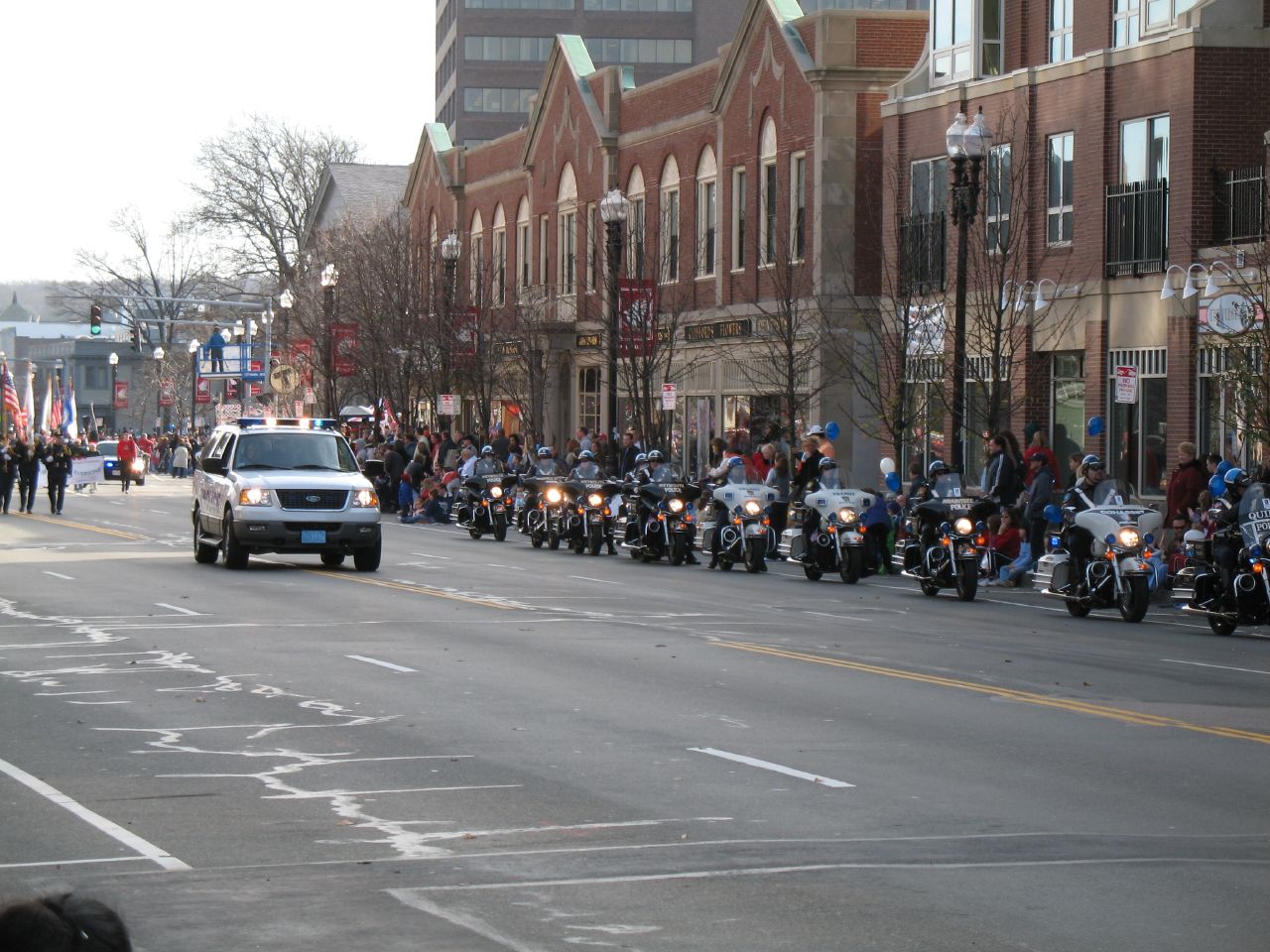 50 / 52
#3: Norfolk County (Northeast)--Quincy & Milton
Population: 121,039 (61,960 commuters)
Median commute time: 30 to 34 minutes
Over 60 minute commute: 20.5% of all commuters
Over 90 minute commute: 4.8% of all commuters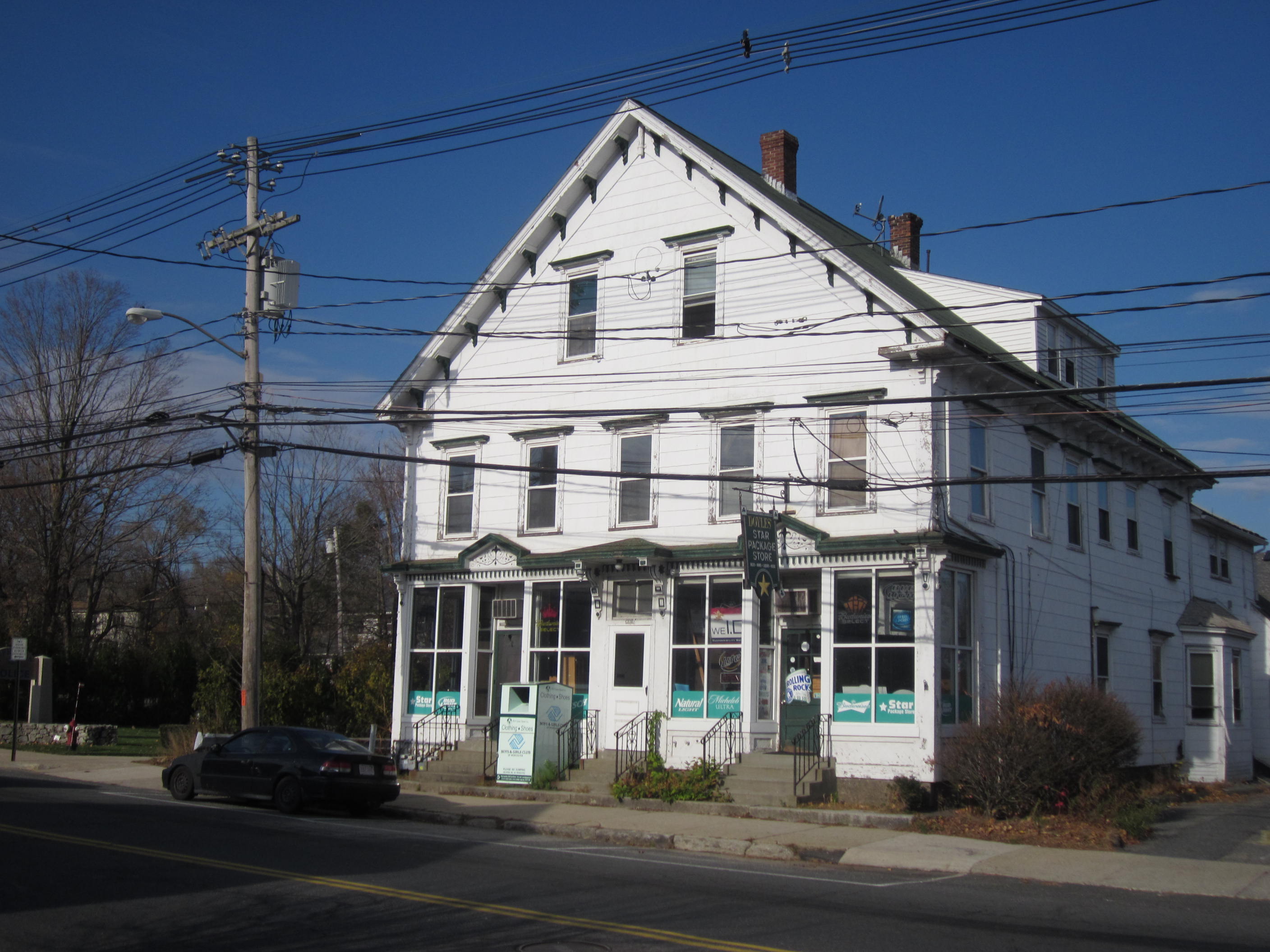 51 / 52
"Hopkinton, Massachusetts" by Doug Kerr
#2: Middlesex (Far Southwest), Norfolk (Northwest) & Worcester (Far East) Counties
Population: 123,299 (61,923 commuters)
Median commute time: 30 to 34 minutes
Over 60 minute commute: 22.3% of all commuters
Over 90 minute commute: 6.2% of all commuters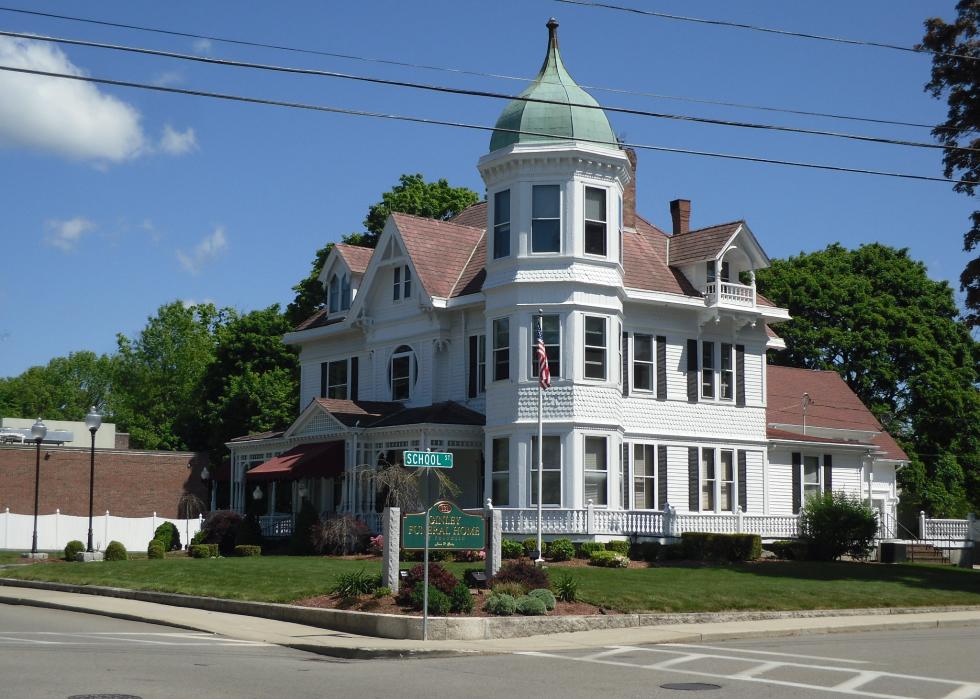 52 / 52
"Franklin, Massachusetts" by Doug Kerr
#1: Norfolk County (Southwest)--Greater Franklin
Population: 132,739 (65,244 commuters)
Median commute time: 30 to 34 minutes
Over 60 minute commute: 22.8% of all commuters
Over 90 minute commute: 7.0% of all commuters