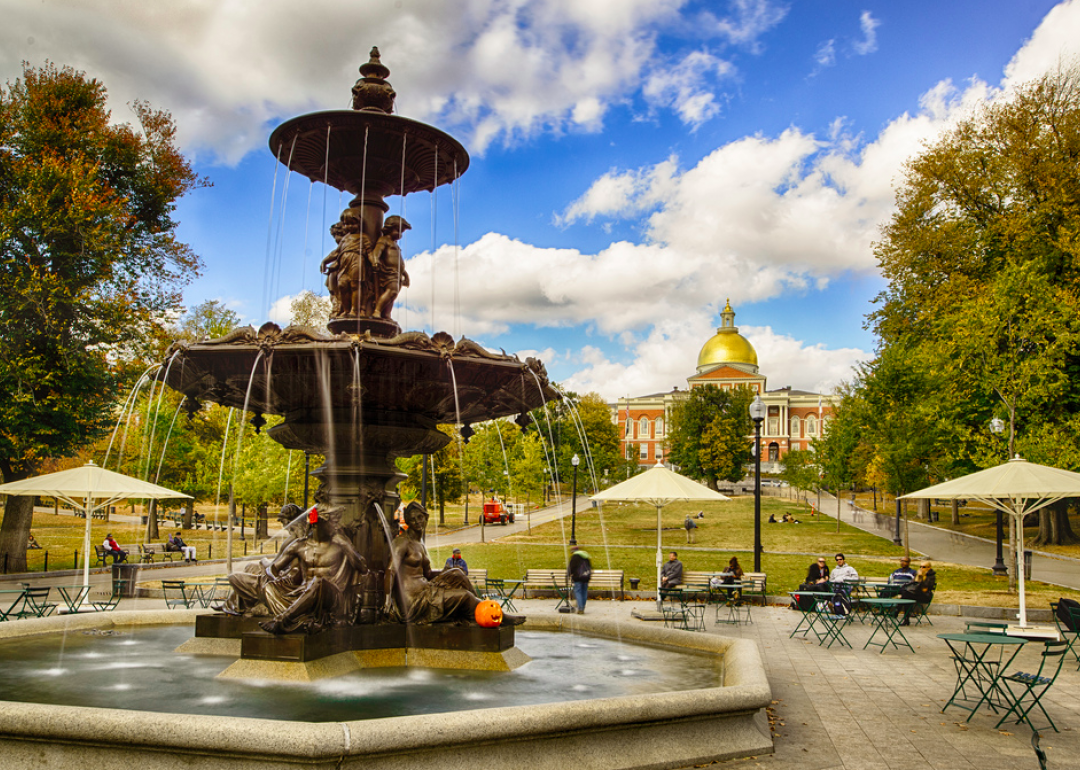 Richest and poorest places in the Boston area
Richest and poorest places in the Boston area
From historic Beacon Hill to the suburban beauty of Newton, Boston is known for its share of affluent areas. But for all the wealth contained throughout Beantown, there is a wide range of economic realities that can vary from community to community.
To help understand income disparity throughout the Boston, Stacker analyzed data from the most recent American Community Survey from the U.S. Census. Stacker focused on the 23 Public Use Microdata Areas (PUMAs) that make up Norfolk, Middlesex, and Suffolk counties, defined as statistical geographic areas with populations of over 100,000.
The research team has ranked these areas by median income per capita from low to high, including supporting data around the population, unemployment rates, and median rental rates. 
Read on to find out the richest and poorest areas in the Boston area. 
RELATED: Best public high schools in Boston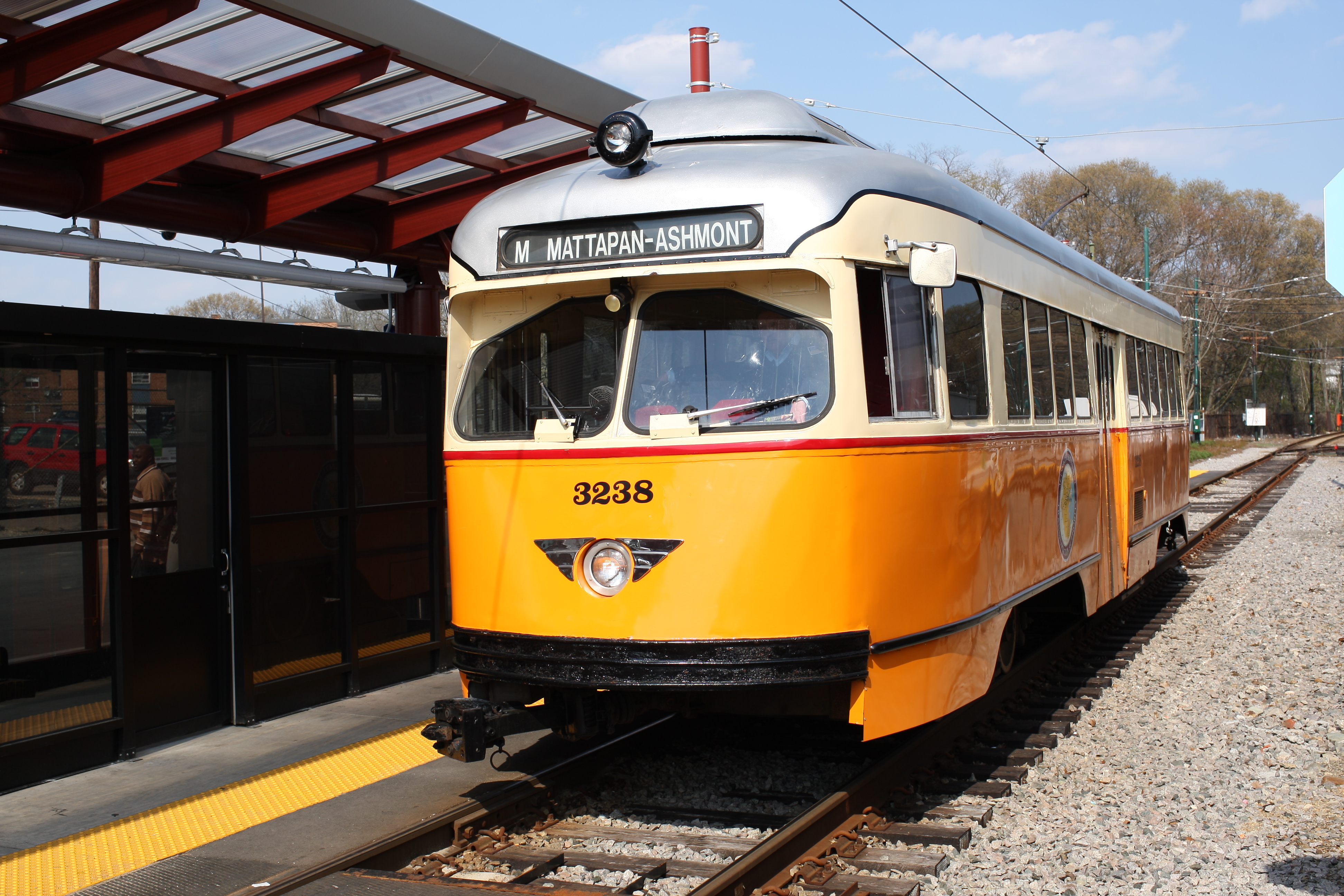 1 / 23
David Yu // Wikimedia Commons
#23. Boston City—Mattapan and Roxbury
- Median income: $19,362
- Total population: 136,191
- Unemployment rate: 13.6%
- One-bedroom median gross rent: $422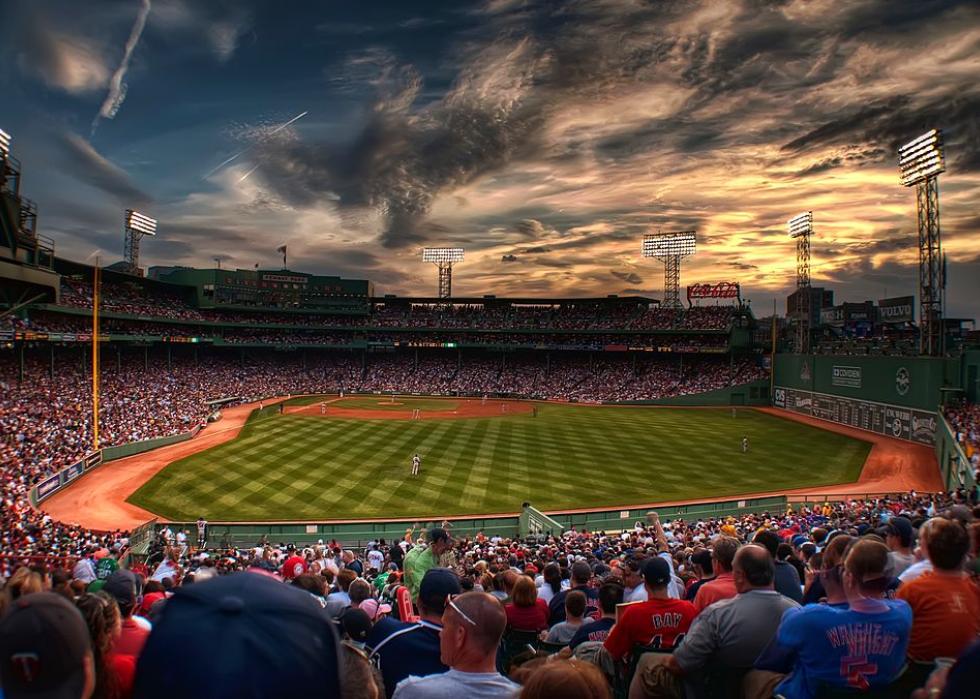 2 / 23
#22. Boston City—Allston, Brighton, and Fenway
- Median income: $21,368
- Total population: 111,437
- Unemployment rate: 8.8%
- One-bedroom median gross rent: $1,633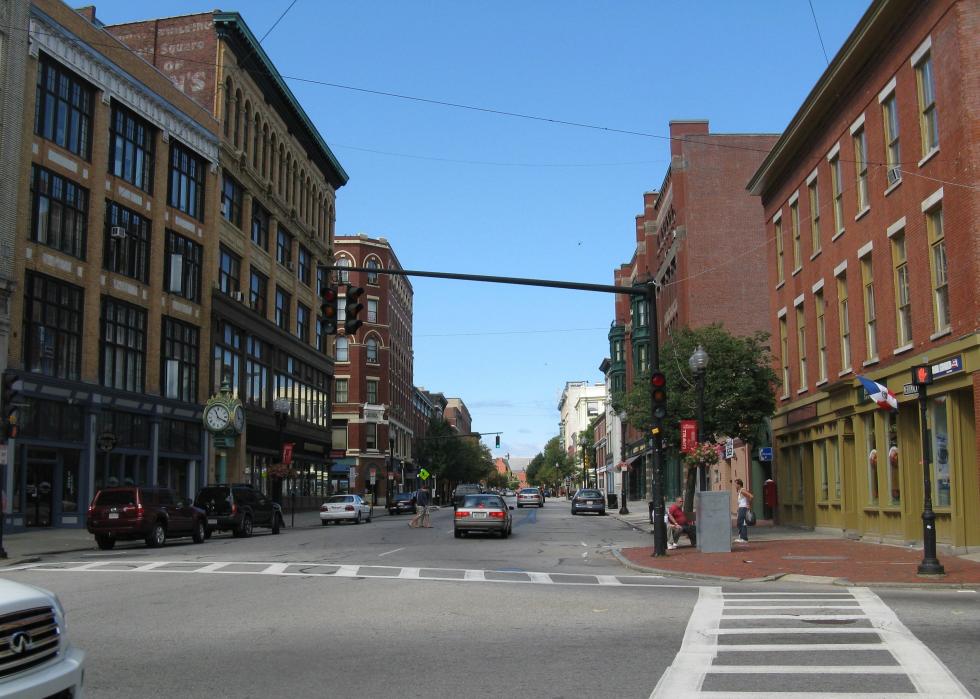 3 / 23
John Phelan // Wikimedia Commons
#21. Middlesex County (far Northeast)—Lowell City
- Median income: $25,542
- Total population: 110,572
- Unemployment rate: 5.6%
- One-bedroom median gross rent: $803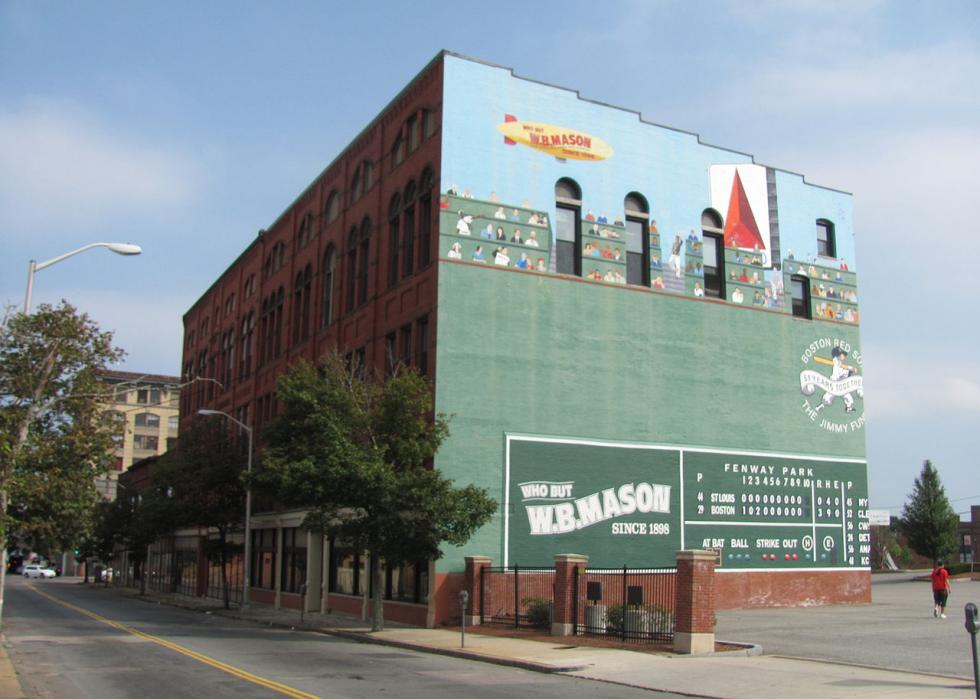 4 / 23
John Phelan // Wikimedia Commons
#20. Plymouth and Norfolk Counties—Brockton City, Stoughton, and Avon Towns
- Median income: $28,129
- Total population: 128,723
- Unemployment rate: 8.8%
- One-bedroom median gross rent: $809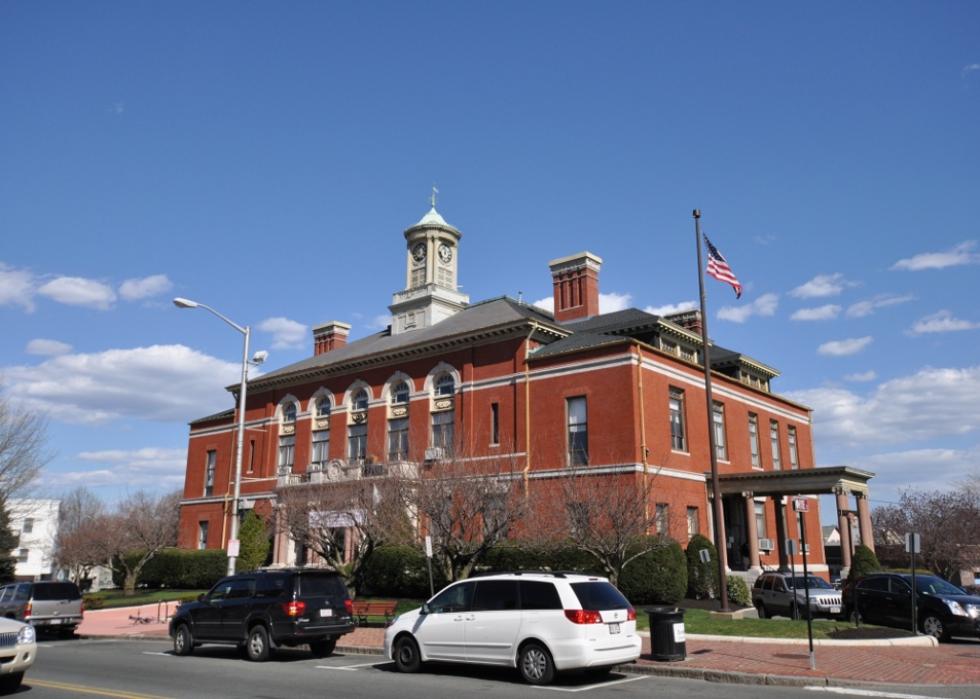 5 / 23
Magicpiano // Wikimedia Commons
#19. Suffolk County (North)—Revere, Chelsea, and Winthrop
- Median income: $28,328
- Total population: 111,969
- Unemployment rate: 5.4%
- One-bedroom median gross rent: $1,090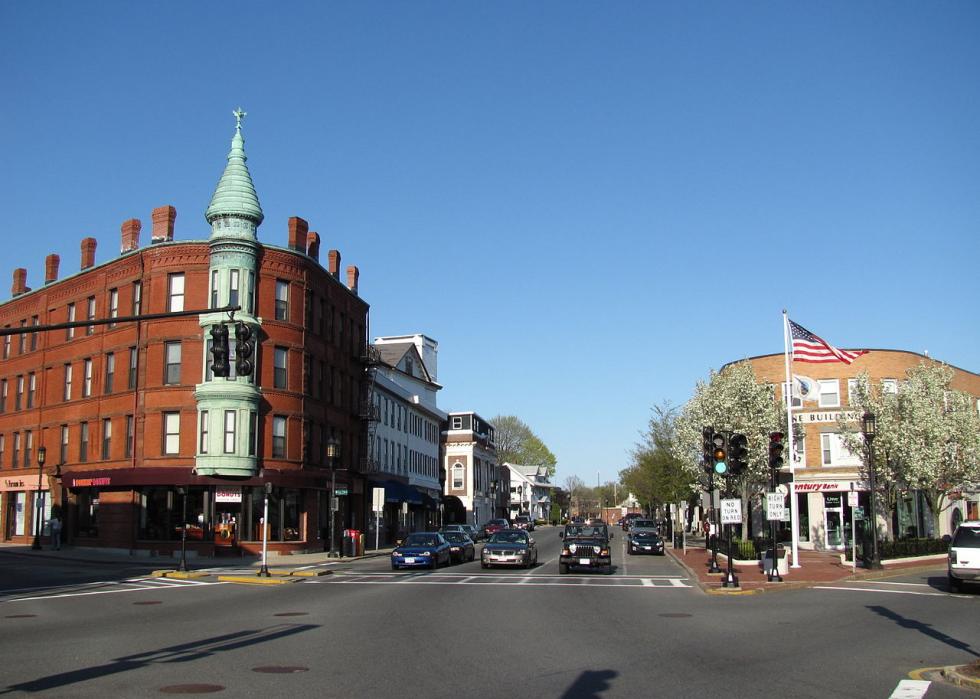 6 / 23
John Phelan // Wikimedia Commons
#18. Middlesex County (East)—Malden and Medford Cities
- Median income: $36,370
- Total population: 118,043
- Unemployment rate: 5.1%
- One-bedroom median gross rent: $1,180
7 / 23
John Phelan // Wikimedia Commons
#17. Middlesex County (East)—Somerville and Everett Cities
- Median income: $36,454
- Total population: 127,664
- Unemployment rate: 4.9%
- One-bedroom median gross rent: $1,445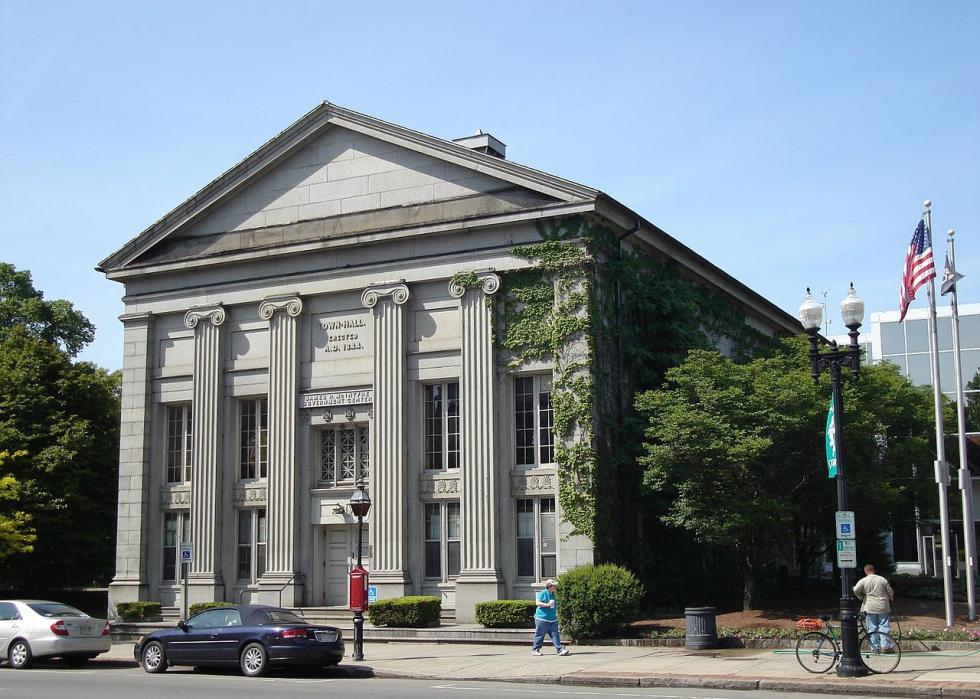 8 / 23
Sswonk // Wikimedia Commons
#16. Norfolk County (Northeast)—Quincy City and Milton Town
- Median income: $37,435
- Total population: 121,039
- Unemployment rate: 4.9%
- One-bedroom median gross rent: $1,169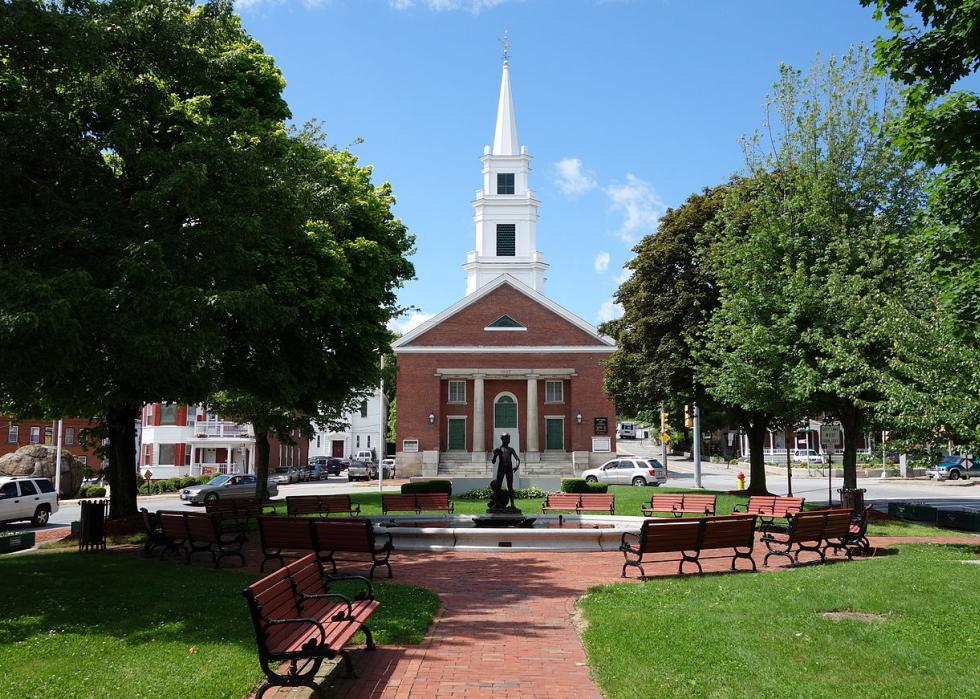 9 / 23
Daderot // Wikimedia Commons
#15. Worcester and Middlesex Counties (outside Leominster, Fitchburg, and Gardner Cities)
- Median income: $37,506
- Total population: 111,862
- Unemployment rate: 3.5%
- One-bedroom median gross rent: $753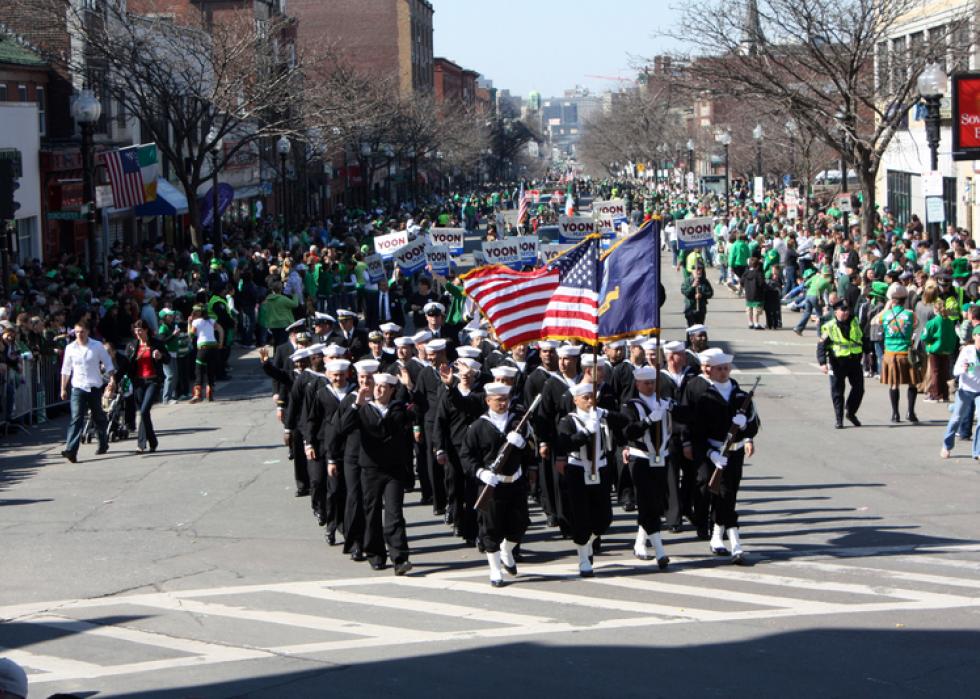 10 / 23
U.S. Navy photo by Chief Mass Communication Specialist Dave Kaylor
#14. Boston City—Dorchester and South Boston
- Median income: $39,571
- Total population: 129,231
- Unemployment rate: 7%
- One-bedroom median gross rent: $1,202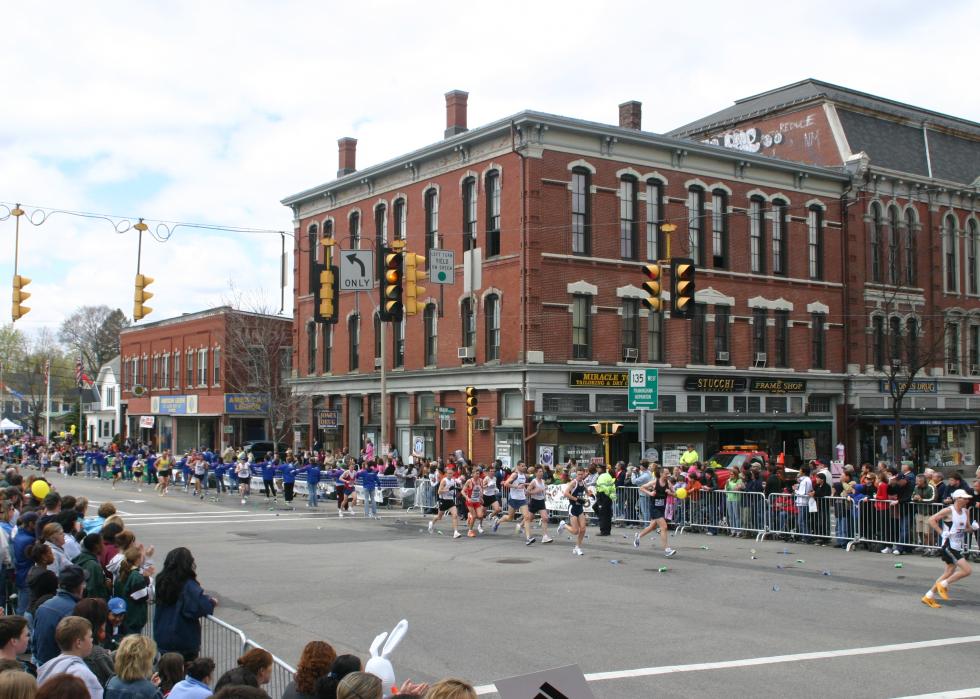 11 / 23
Jared and Corin // Wikimedia Commons
#13. Middlesex County (South)—Framingham Town, Marlborough City, and Natick Town
- Median income: $39,585
- Total population: 147,410
- Unemployment rate: 4.5%
- One-bedroom median gross rent: $1,268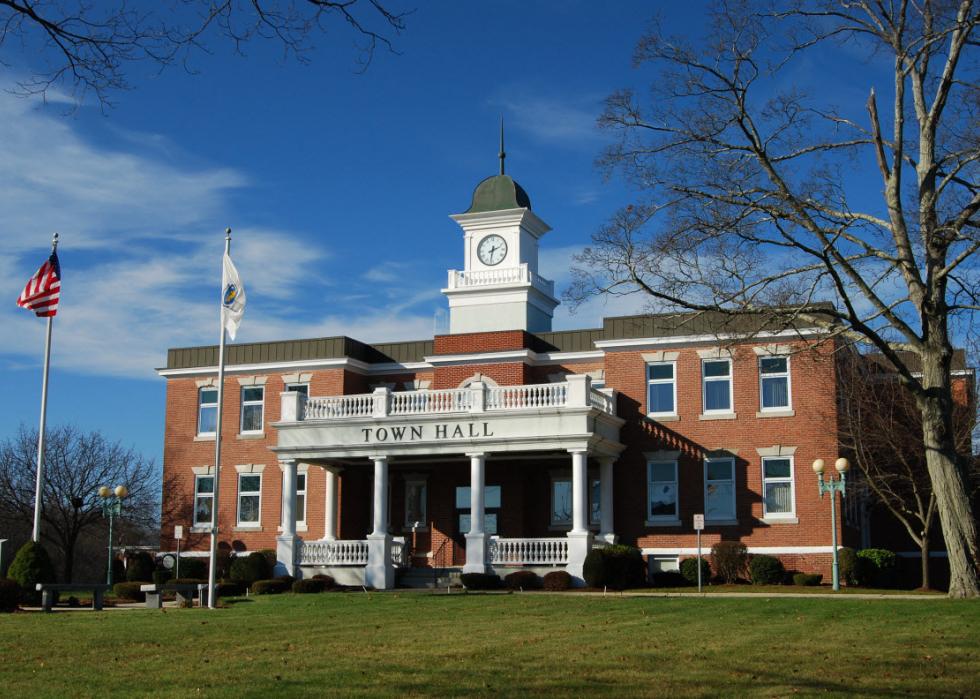 12 / 23
Marcbela // Wikimedia Commons
#12. Norfolk County (Central)—Randolph, Norwood, Dedham, Canton, and Holbrook Towns
- Median income: $39,635
- Total population: 120,853
- Unemployment rate: 3.4%
- One-bedroom median gross rent: $1,181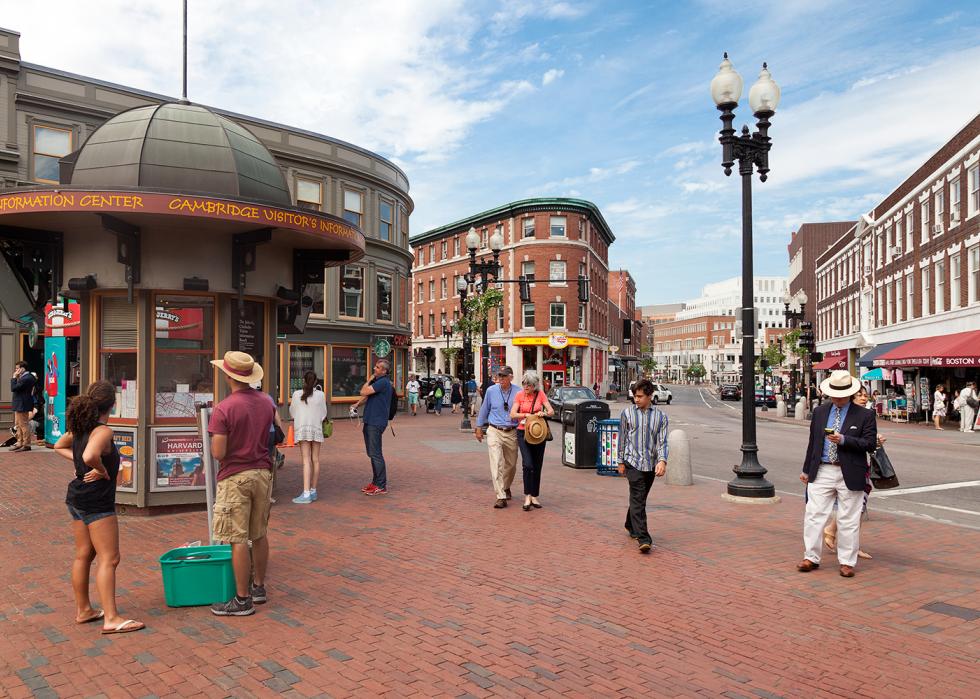 13 / 23
Caroline Culler // Wikimedia Commons
#11. Middlesex County (East)—Cambridge City
- Median income: $40,100
- Total population: 110,644
- Unemployment rate: 6.3%
- One-bedroom median gross rent: $1,827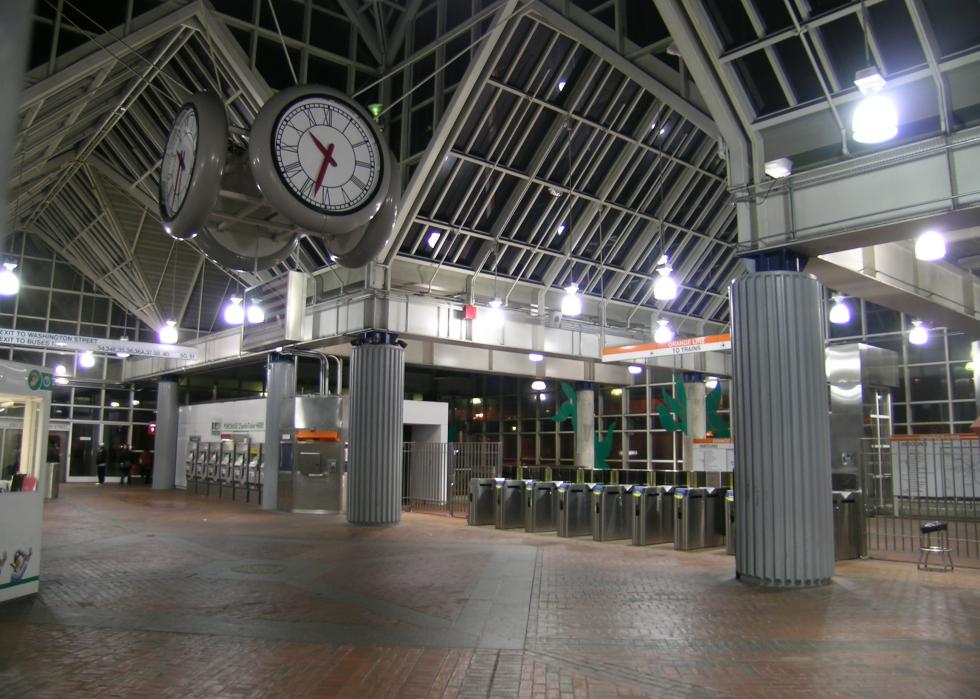 14 / 23
John Stephen Dwyer // Wikimedia Commons
#10. Boston City—Hyde Park, Jamaica Plain, Roslindale, and West Roxbury
- Median income: $40,108
- Total population: 138,867
- Unemployment rate: 5.6%
- One-bedroom median gross rent: $1,177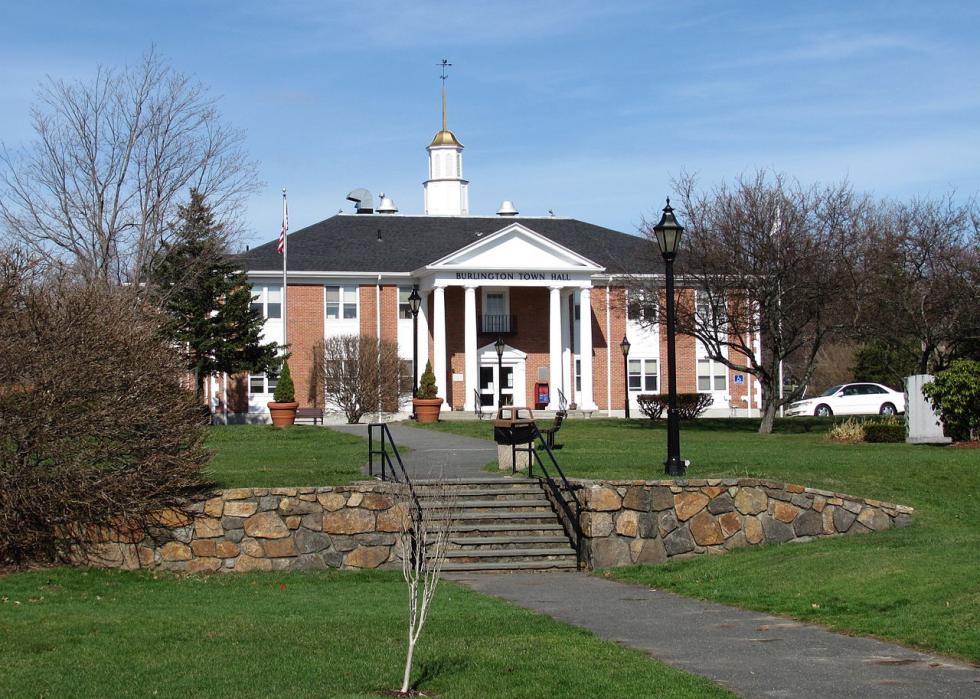 15 / 23
John Phelan // Wikimedia Commons
#9. Middlesex County—Waltham City, Lexington, Burlington, Bedford, and Lincoln Towns
- Median income: $41,695
- Total population: 145,978
- Unemployment rate: 2.6%
- One-bedroom median gross rent: $1,355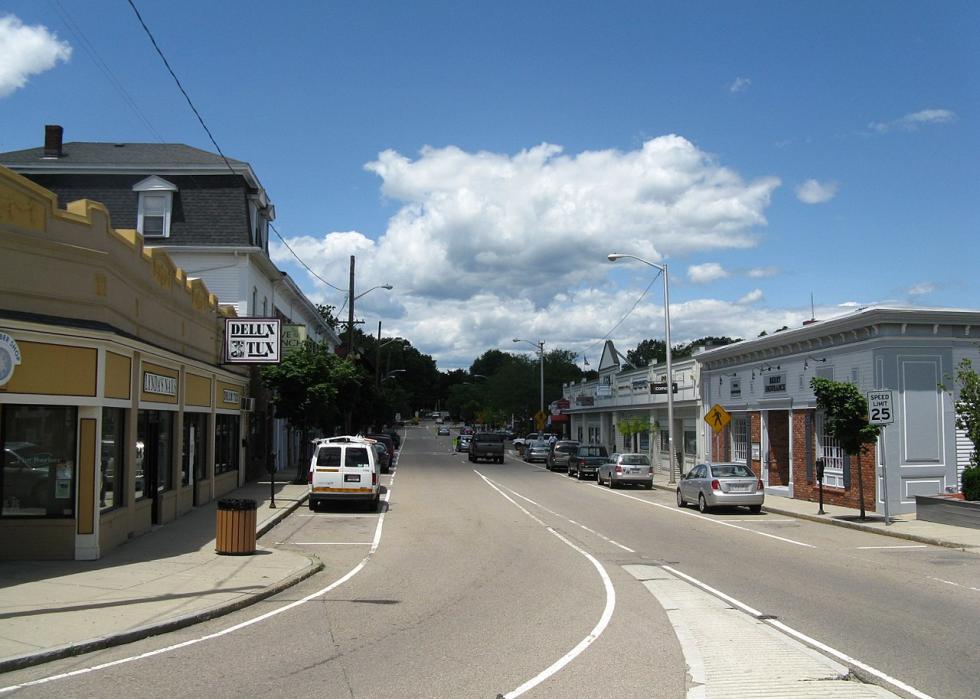 16 / 23
John Phelan // Wikimedia Commons
#8. Norfolk County (Southwest)—Greater Franklin
- Median income: $44,011
- Total population: 132,739
- Unemployment rate: 4.7%
- One-bedroom median gross rent: $1,128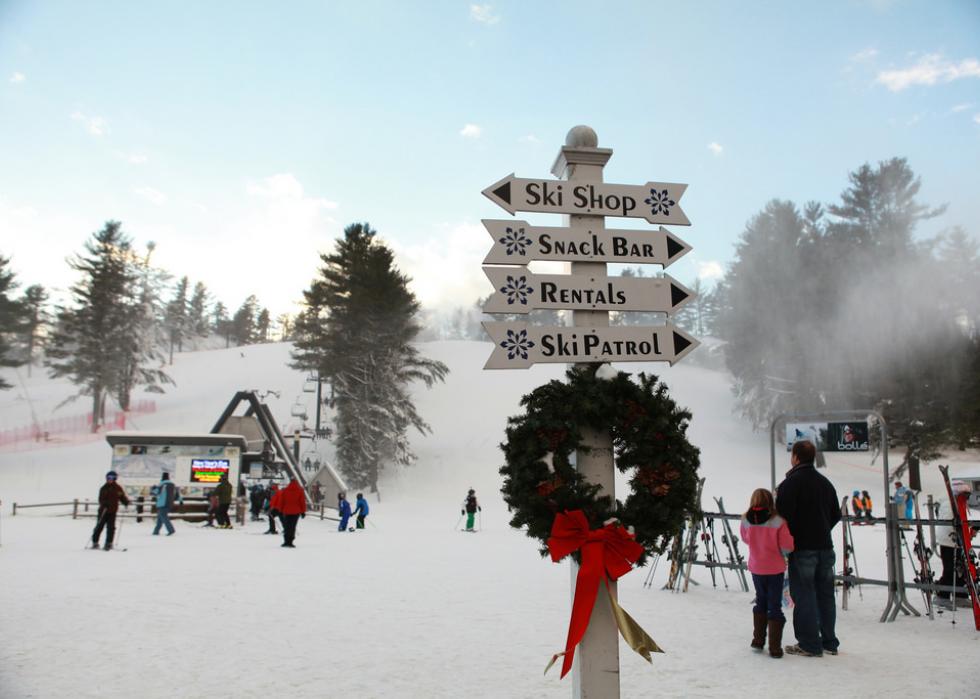 17 / 23
Massachusetts Office of Tourism
#7. Middlesex County (outside Lowell City)
- Median income: $44,346
- Total population: 116,351
- Unemployment rate: 4.7%
- One-bedroom median gross rent: $1,107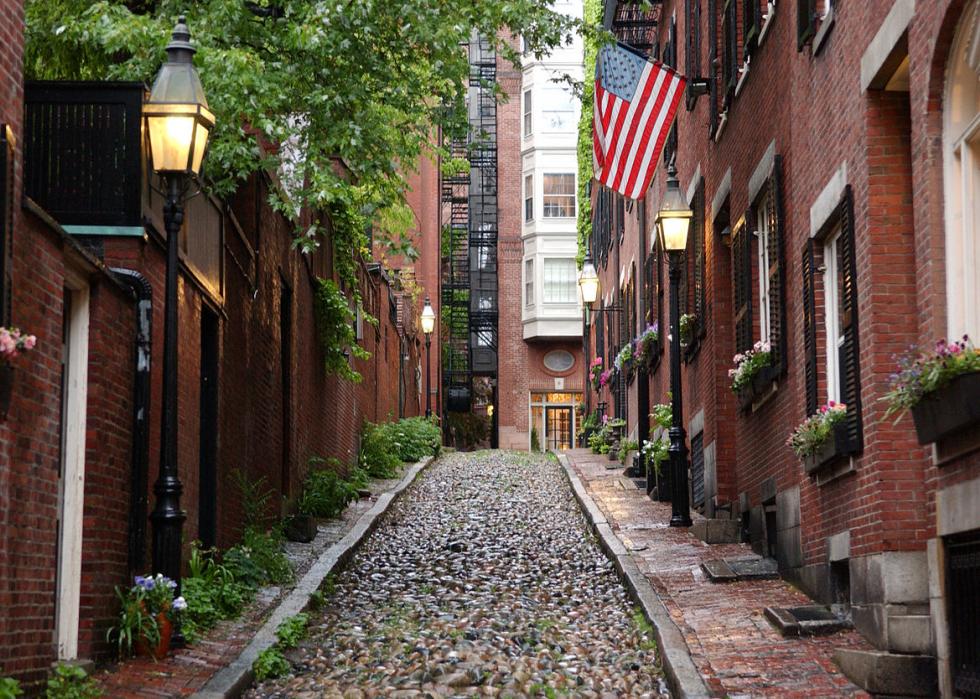 18 / 23
Ian Howard // Wikimedia Commons
#6. Boston City—Back Bay, Beacon Hill, Charlestown, East Boston, Central, and South End
- Median income: $45,801
- Total population: 156,535
- Unemployment rate: 3.9%
- One-bedroom median gross rent: $1,711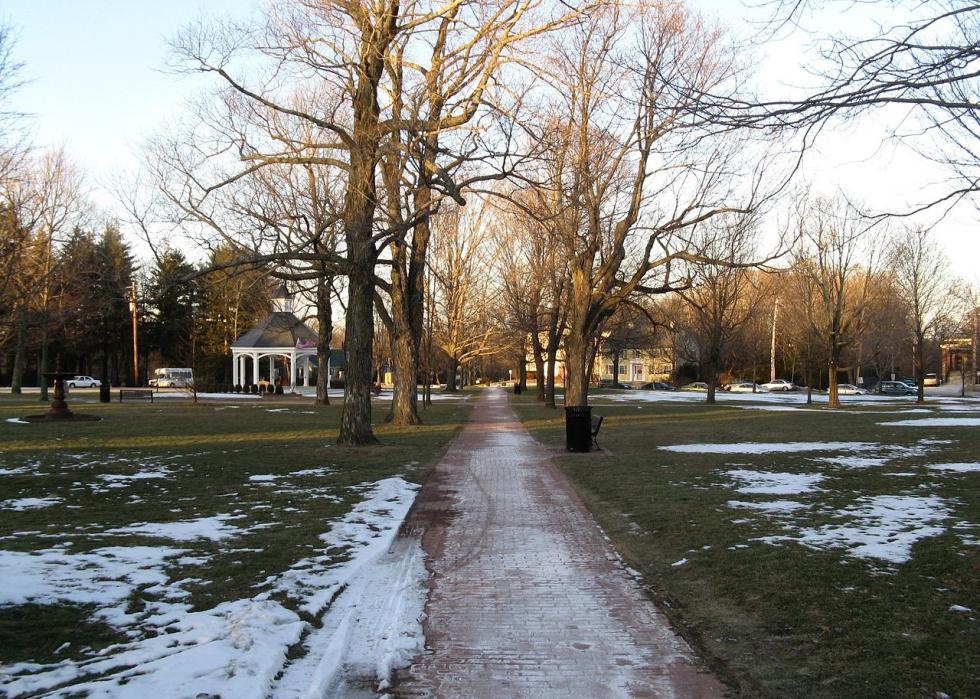 19 / 23
John Phelan // Wikimedia Commons
#5. Middlesex (far Southwest), Norfolk (Northwest), and Worcester (far East) Counties
- Median income: $46,363
- Total population: 123,299
- Unemployment rate: 3.7%
- One-bedroom median gross rent: $989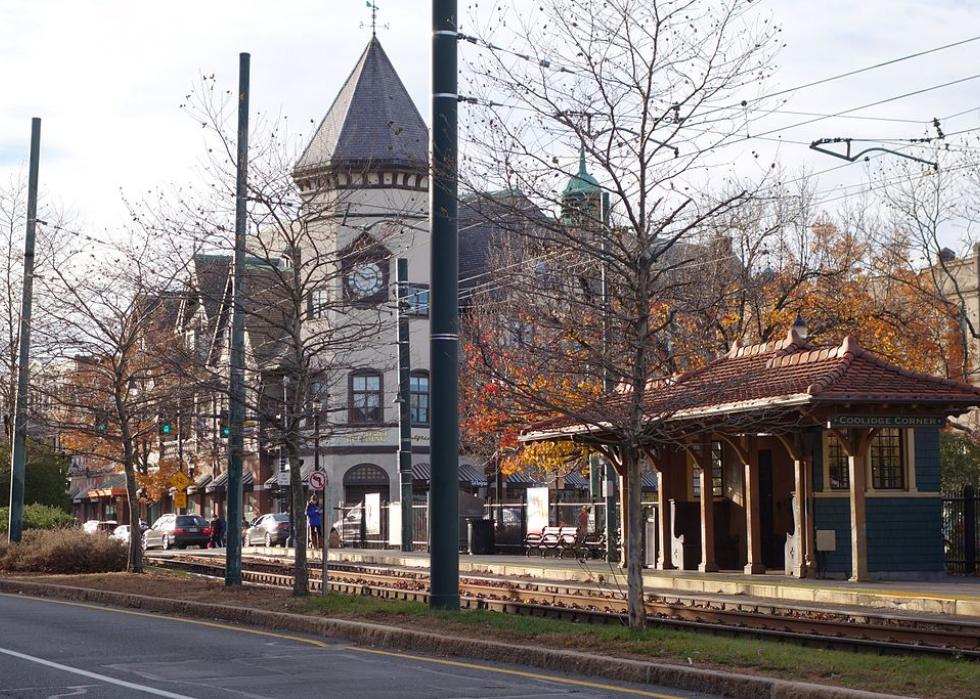 20 / 23
bdamon // Wikimedia Commons
#4. Middlesex (Southeast) and Norfolk (Northeast) Counties—Newton City and Brookline Town
- Median income: $52,245
- Total population: 148,172
- Unemployment rate: 3.2%
- One-bedroom median gross rent: $1,711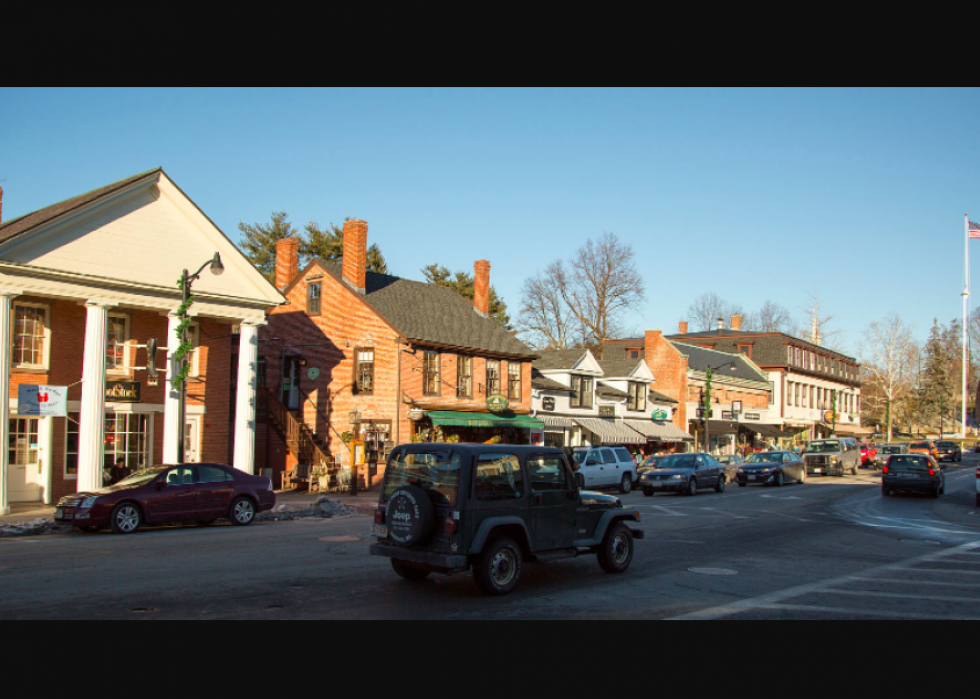 21 / 23
Victorgrigas // Wikimedia Commons
#3. Middlesex (West Central) and Worcester (East) Counties
- Median income: $52,526
- Total population: 127,003
- Unemployment rate: 2.7%
- One-bedroom median gross rent: $952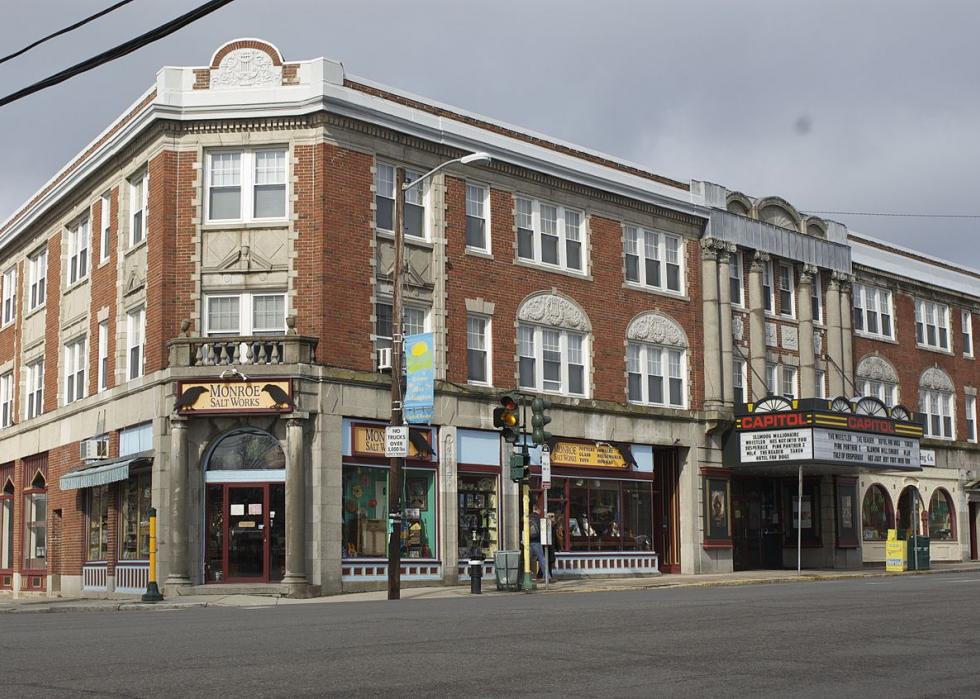 22 / 23
Tim Pierce // Wikimedia Commons
#2. Middlesex County—Watertown, Arlington, Belmont, and Winchester Towns
- Median income: $55,289
- Total population: 129,353
- Unemployment rate: 1.9%
- One-bedroom median gross rent: $1,348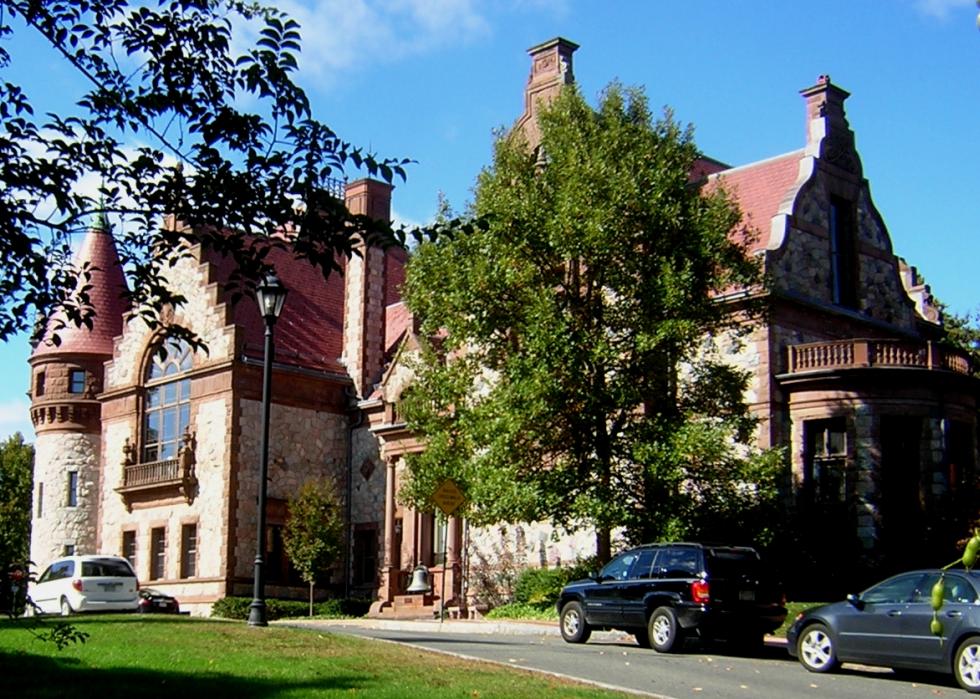 23 / 23
Jameslwoodward // Wikimedia Commons
#1. Norfolk (Northeast) and Middlesex (Southeast) Counties (West of Boston City)
- Median income: $59,435
- Total population: 113,021
- Unemployment rate: 3.4%
- One-bedroom median gross rent: $1,430