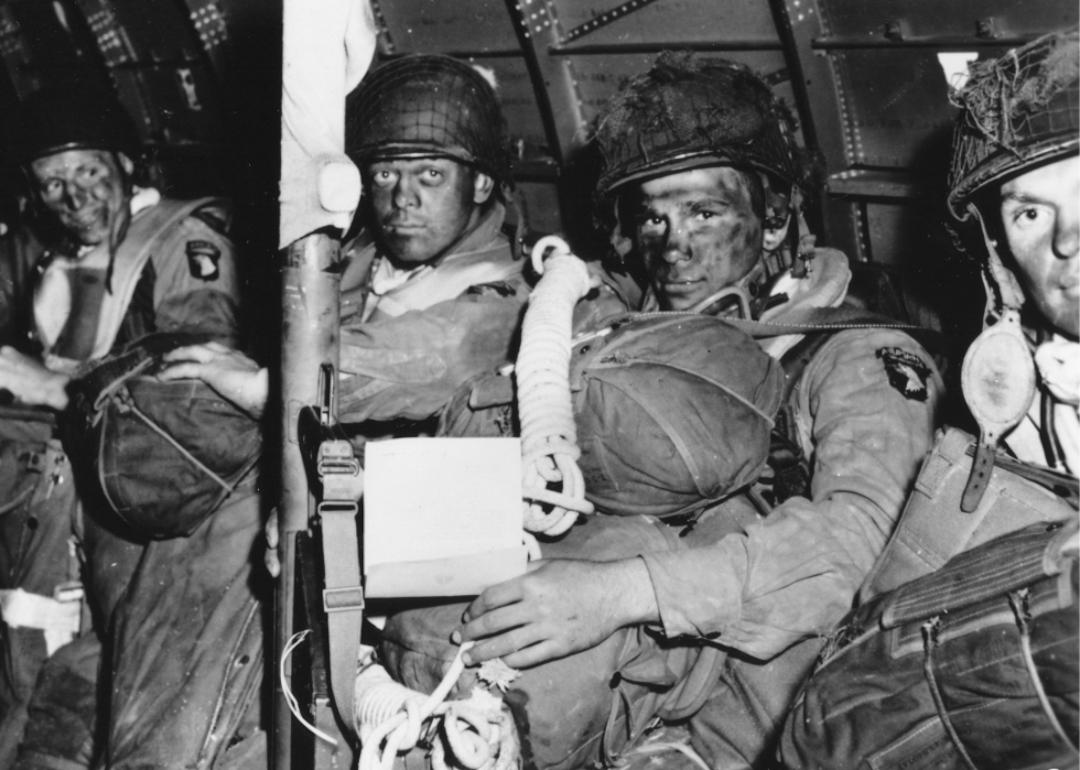 50 historic photos from American military history
Archive Photos // Getty Images
50 historic photos from American military history
On the world stage, as a leading military superpower, Americans have been involved in wars and conflicts to protect nations, to fight for American values and democracy, and to support allied nations whose conflicts have results on a global scale. Beyond our reasons for engagement, one aspect of living in a free, democratic country is being aware of the sacrifices of those who give all to defend the rights of the people. Keeping alive the actions and history of a nation allows us to be aware of how to move forward into the future as individuals, and as a nation.
Each military branch, from the Army and Marines, to the Air Force, Navy, and Coast Guard, have gone through dramatic strategic and technological advances throughout their history. Sailing vessels became steel-powered diesel ships capable of protecting the entirety of the planet's oceans. Aircraft grew from biplanes to the modern jet-powered fighters we see today. Warfare went from lines of troops and trenches to highly strategic, multifaceted combat leaning more on technology than on individual soldiers, though a military is only as strong as the people who serve within.
America's military history includes countless moments of triumph and loss during conflicts in locations both at home and abroad. From the American Revolution to the end of the Gulf War, over 42 million people have served in the United States Military during wartime. The losses suffered are countless and only a fraction of the stories of their work, heroism, and sacrifice are told. Often a single picture says more than words ever could. The following are images ranging from rescues to moments when our troops finally return home.
Stacker compiled both well-known and lesser-known photographs from Getty Images—each has its place in American military history. Shown here are mothers, sons, fathers, and daughters who were drafted or enlisted, and who served their country throughout the generations. These snapshots offer a window into the lives of veterans and civilians during moments in military history.
You may also like: U.S. cities with the cleanest air