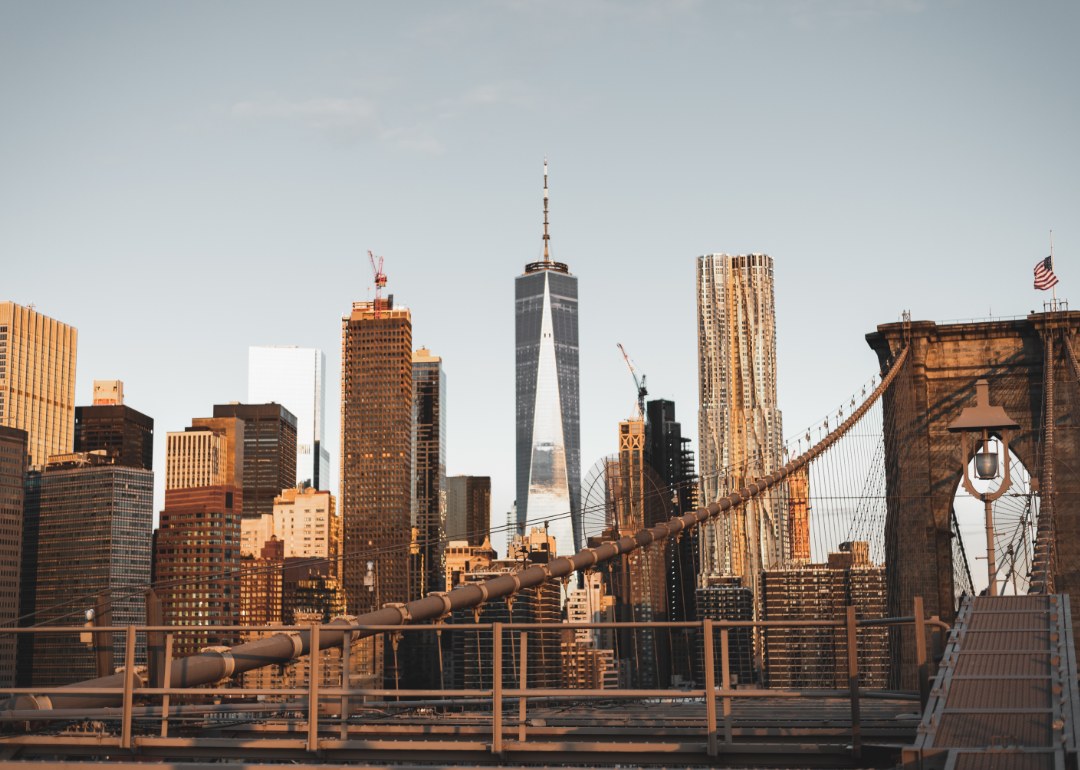 Best big cities to live in America
Best big cities to live in America
Chicago has deep dish pizza, and New York has the foldable slice, but does that make either the best American big city to live in? We're not so sure. In fact, as this slideshow will detail, it takes much more than a delectable pie to set a city apart from burgeoning places in Ohio, the picturesque views of Hawaii's beaches, and a setting with its own "Garden of Gods." Cost of living, activities, parks, nightlife, dining, and schools all are important factors—just as much as or even more than the meals at Pizzeria Uno and Grimaldi's (and Cincinnatians might argue that Skyline Chili tops them both).
To find the best big U.S. cities to live in, Stacker consulted Niche's 2020 list of best places to live. While there is no strict definition of "big city," for the purposes of this analysis, any city with more than 200,000 in population was considered a big city. Each slide includes the population, median home value, median rent, and median household income.
There'a a wide variety of cities on this list, from East Coast staples with massive science centers to Midwest cities rooted in the lore of Route 66. Perhaps surprisingly, certain cities in Nebraska and Wisconsin rank higher than some of the most well-known and populated cities in the U.S., but that's what civic pride, tight infrastructure, and a diverse arts scene will do for a place's reputation. We also discuss the perks of cities with bowling museums, annual festivals dedicated to American cowboys, and the charm of a budding Southern locale, much to the chagrin of a certain Hall of Fame basketball coach.
Click through to find out if your hometown made the list, and be sure to check out other Stacker stories like the "Best small towns for retirees in America."
You may also like: Where America sends its planes and 25 other manufacturing exports