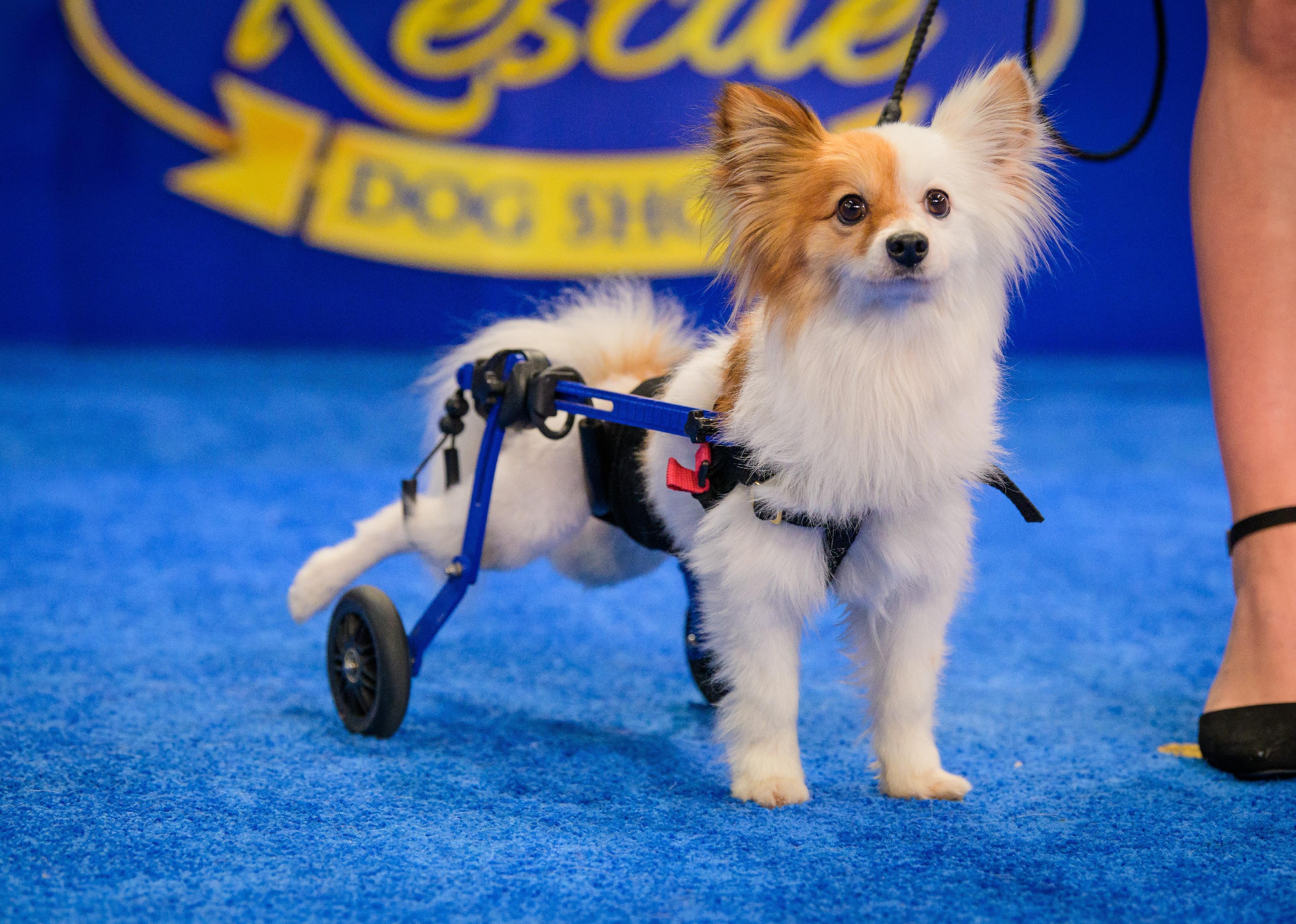 Contenders in the 2020 American Rescue Dog Show
Maria Fischer at Crown Media
Contenders in the 2020 American Rescue Dog Show
More than 4 million dogs and cats are adopted from animal shelters each year in the United States, according to Best Friends Animal Society, the largest no-kill animal sanctuary in the country. That number represents about 77% of the animals arriving in shelters every year—733,000 of whom were euthanized in 2019 simply because they weren't adopted.
To shine a light on the urgent need for more adoptions around the country, the Hallmark Channel decided three years ago to host the first-ever "American Rescue Dog Show" starring a wide variety of dogs from every ilk. The first two-night event, hosted by Rebecca Romijn and other celebrities, was such a success it outperformed America's longest-running purebred competition—so Hallmark continued it.
An average of 1.1 million viewers and 3.7 million unduplicated viewers watched the telecast again in 2019, proving mixed mutts are just as popular as purebreds in America's eyes. Categories like Best in Ears, Snoring, Belly Rubs, and Underbite stole the hearts of a huge social media audience, who kept the event trending for two days. This year is expected to be no different.
Stacker partnered with the Hallmark Channel's 2020 American Rescue Dog Show to showcase the 72 incredible pups competing in this year's event. Along with information about each canine's favorite toy, treat, and activity, other details and pictures of the mostly four-legged contenders introduce each dog to America before the votes are cast. From fun facts to heartbreaking rescue stories, choosing a winner among the many once-abandoned pups will certainly be a challenge.
Read on to find out more about the 72 incredible pups in the Hallmark Channel 2020 American Rescue Dog Show—and be sure to tune in to the Hallmark Channel at 8 p.m. Feb. 16 and 17 to see all the adorable action.
You may also like: What having a baby was like the year you were born