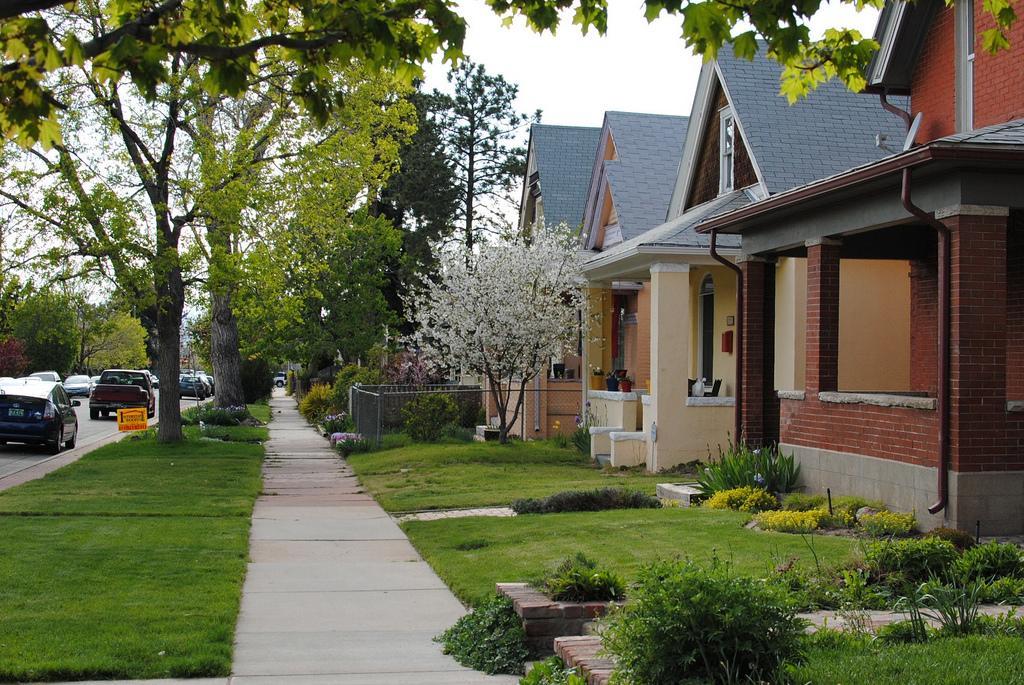 Best cities for house flippers
Best cities for house flippers
Ever heard the age-old expression: "Love makes a house a home?" It's rooted in the idea that a home is not defined solely by its physical structure, but also by those contributing to its warm, welcoming atmosphere. Ironically, most houses will not be able to attract the people necessary to make them homes without the proper decor, which is where house flippers come in. Many people find creative ways of making money through the real estate market, one of which is though purchasing homes at a low price, improving their design, then "flipping" them for a profit.
The first quarter of 2016 yielded an average profit for home flippers of $58,520, a figure which could be considered a good or bad return on investment depending on how much the homes originally cost. Colorado real estate agent Mark Ferguson points out that a rule of thumb many flippers use is "30% margin plus repairs," or the flip may be considered a disappointment.
Interested in where these touch-up experts are thriving the most, Stacker referenced a WalletHub study to list the 50 best American cities for home flippers. WalletHub ranked the cities according to an index aggregated from three rankings: 1) The city's market potential, 2) the average cost of renovating and remodeling and 3) the city's quality of life. A more detailed methodology explaining how they ranked the cities according to each of these factors can be found here.
Read on to see if you can make a profit flipping homes in your state.
ALSO: States where people spend most of their paycheck on housing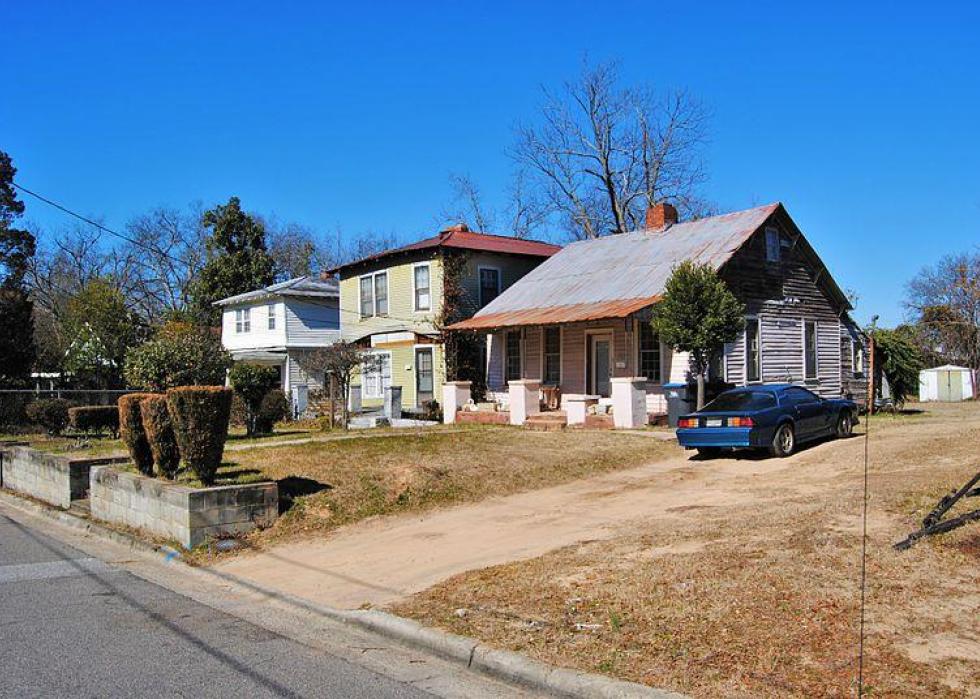 1 / 50
#50. Augusta, GA
Total score: 57.63
'Market potential' rank: #20
'Renovation & remodeling costs' rank: #32
'Quality of life' rank: #143


 
2 / 50
#49. Las Vegas, NV
Total score: 57.92
'Market potential' rank: #90
'Renovation & remodeling costs' rank: #25
'Quality of life' rank: #74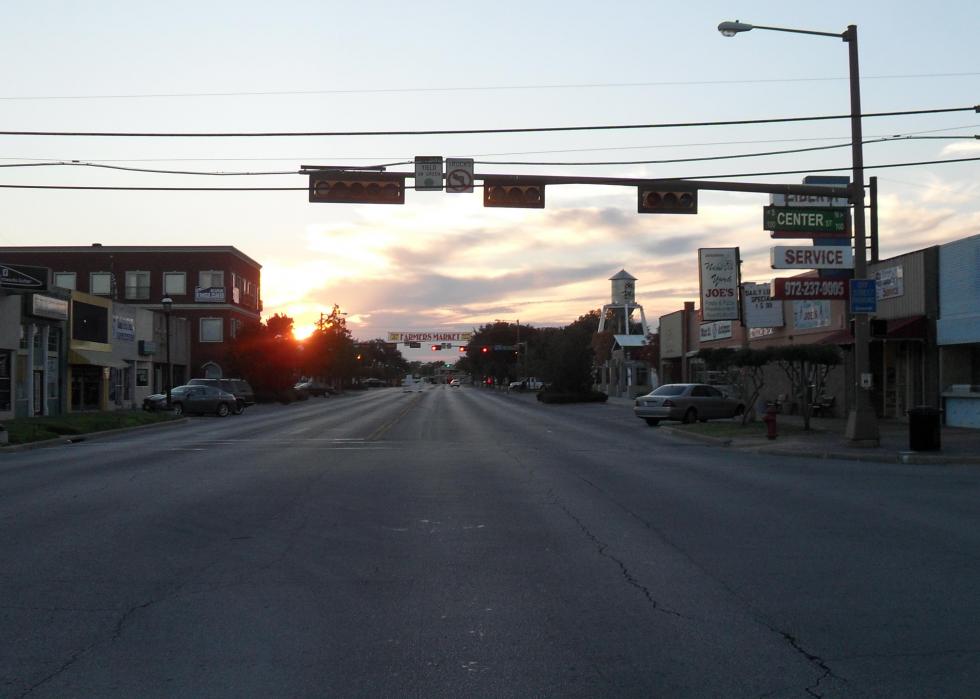 3 / 50
#48. Grand Prairie, TX
Total score: 57.99
'Market potential' rank: #107
'Renovation & remodeling costs' rank: #59
'Quality of life' rank: #12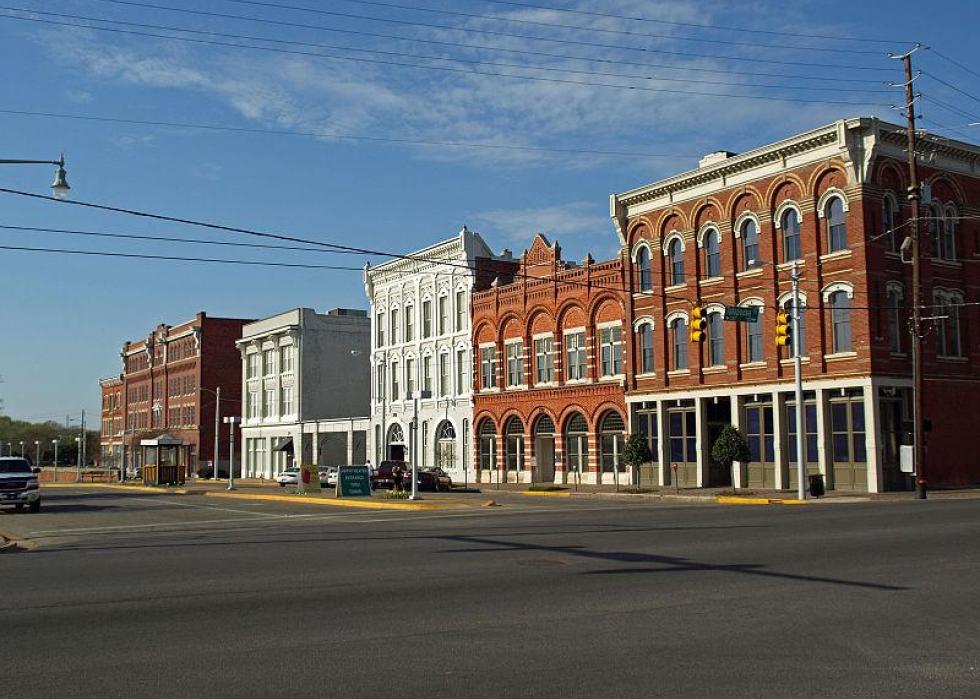 4 / 50
Chris Pruitt // wikicommons
#47. Montgomery, AL
Total score: 57.99
'Market potential' rank: #66
'Renovation & remodeling costs' rank: #20
'Quality of life' rank: #138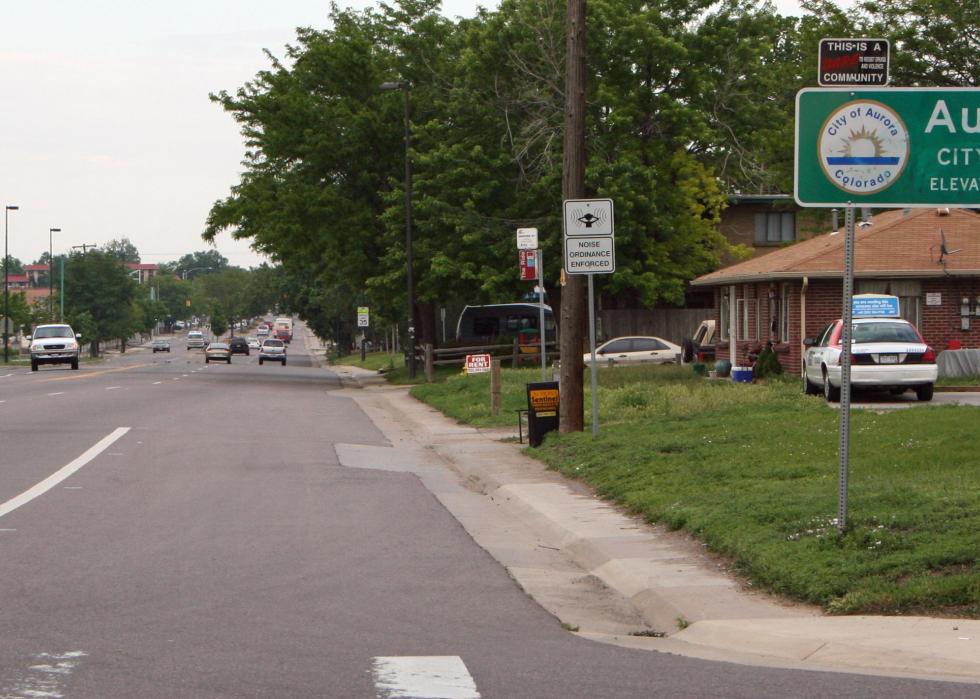 5 / 50
Jeffrey Beall // wikicommons
#46. Aurora, CO
Total score: 58.15
'Market potential' rank: #100
'Renovation & remodeling costs' rank: #60
'Quality of life' rank: #22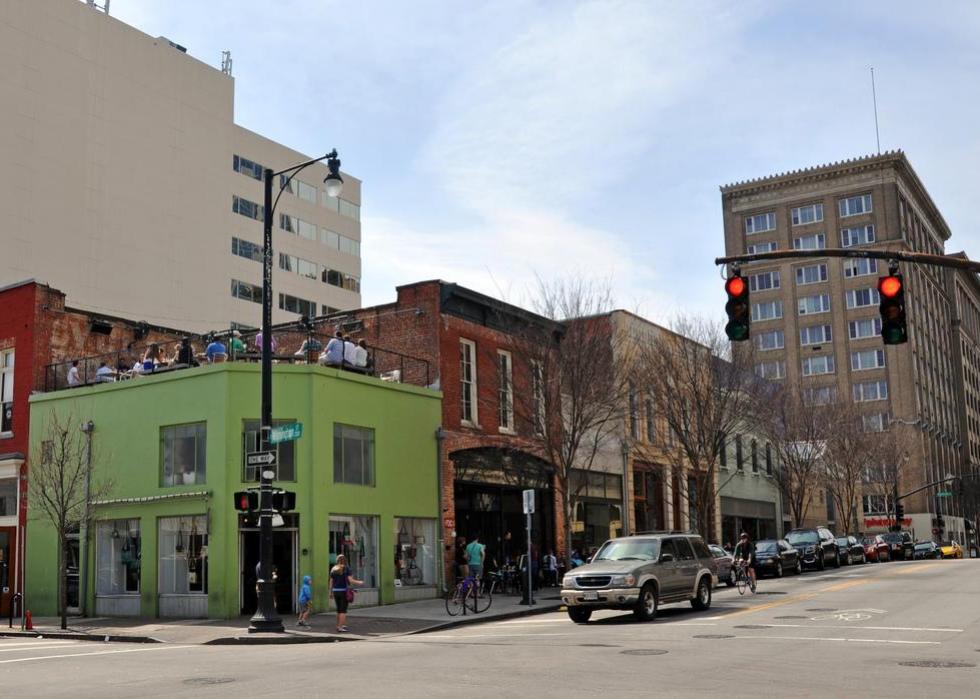 6 / 50
#45. Raleigh, NC
Total score: 58.27
'Market potential' rank: #104
'Renovation & remodeling costs' rank: #45
'Quality of life' rank: #30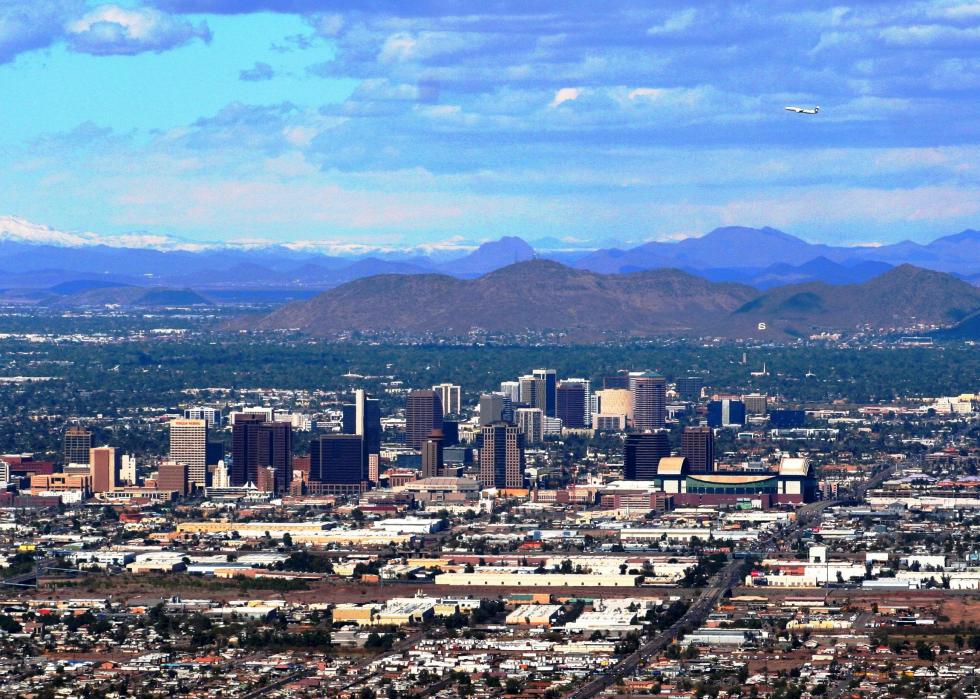 7 / 50
Pubic Domina // Good Free Photos
#44. Phoenix, AZ
Total score: 58.60
'Market potential' rank: #61
'Renovation & remodeling costs' rank: #22
'Quality of life' rank: #92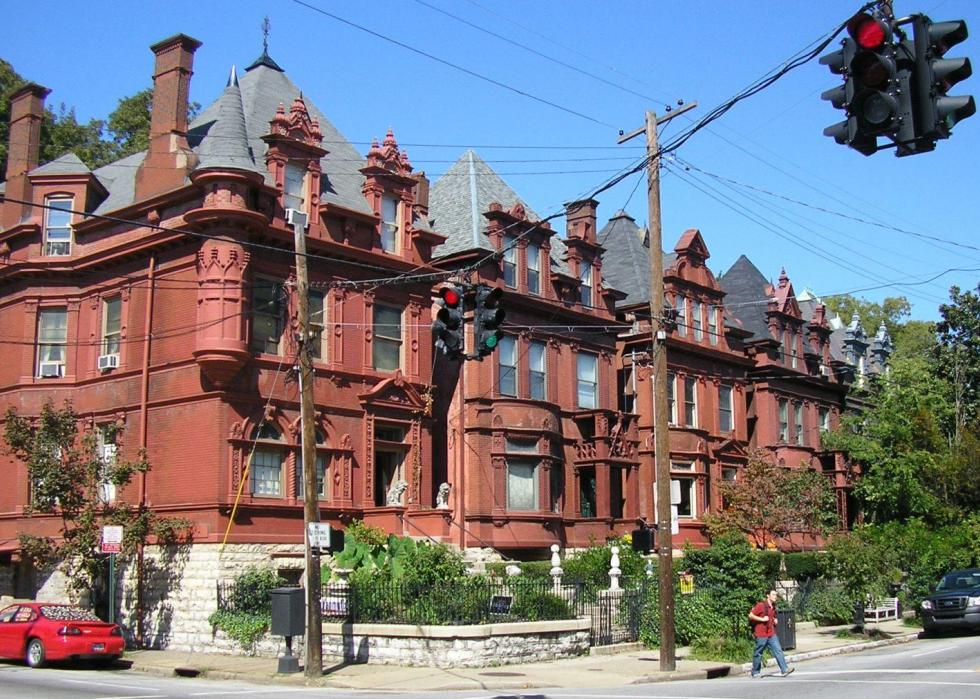 8 / 50
Public Domain // wikicommons
#43. Louisville, KY
Total score: 58.71
'Market potential' rank: #37
'Renovation & remodeling costs' rank: #53
'Quality of life' rank: #82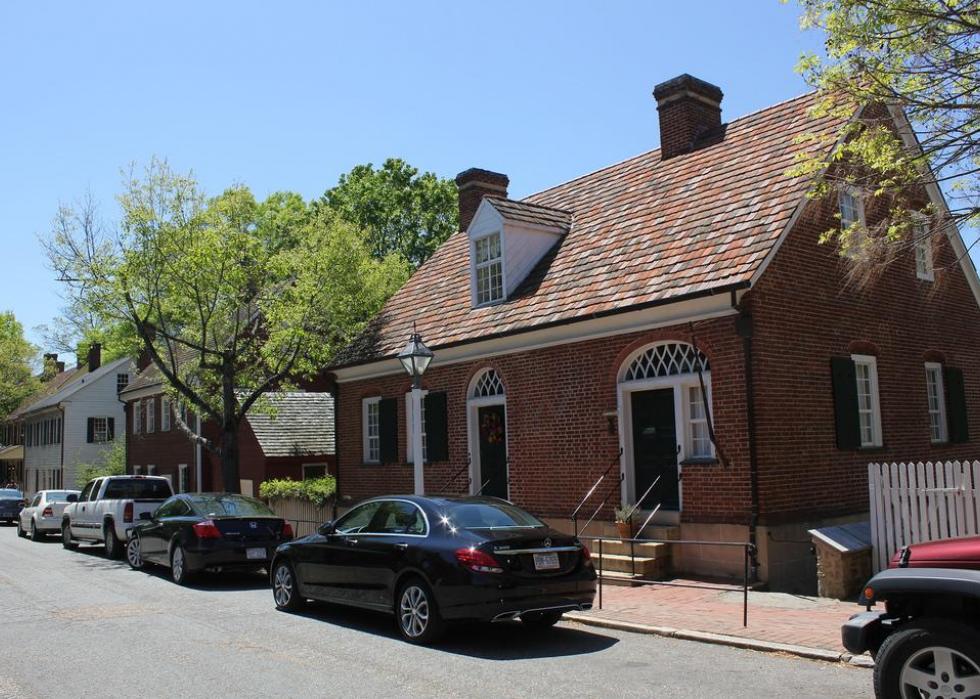 9 / 50
Nicolas Henderson // flickr
#42. Winston-Salem, NC
Total score: 58.73
'Market potential' rank: #22
'Renovation & remodeling costs' rank: #55
'Quality of life' rank: #101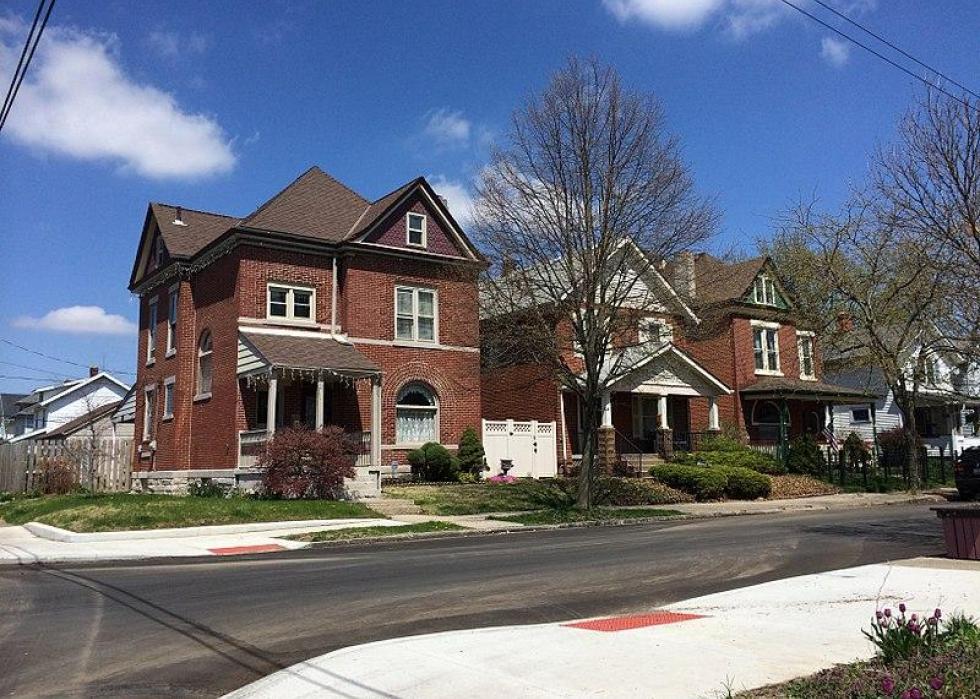 10 / 50
Kenitzer.1 // wikicommons
#41. Columbus, OH
Total score: 58.87
'Market potential' rank: #52
'Renovation & remodeling costs' rank: #52
'Quality of life' rank: #60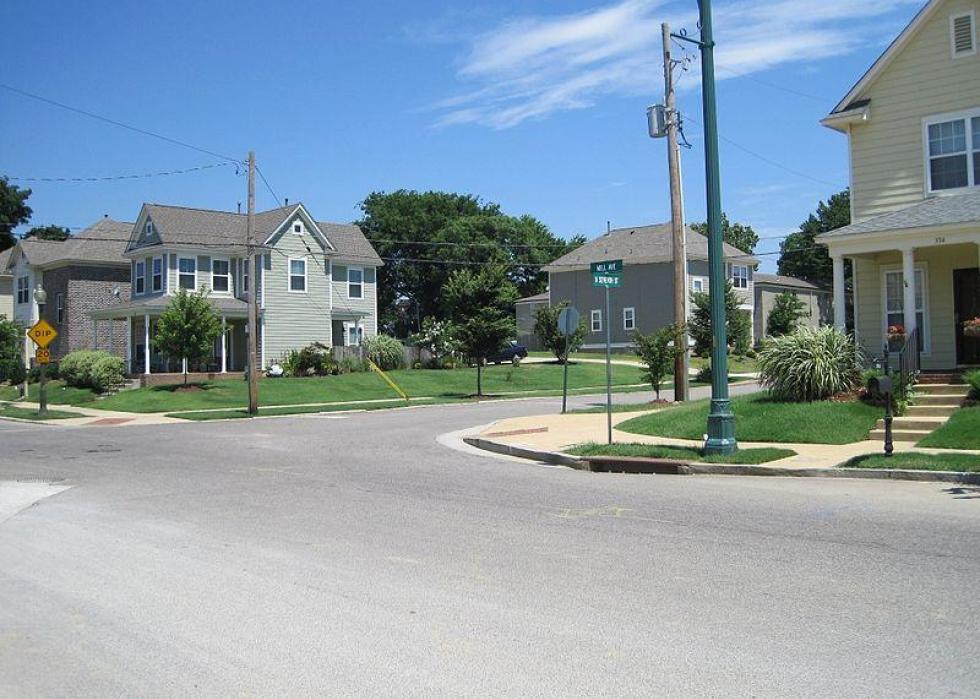 11 / 50
no attribution required // wikicommons
#40. Memphis, TN
Total score: 58.93
'Market potential' rank: #2
'Renovation & remodeling costs' rank: #40
'Quality of life' rank: #146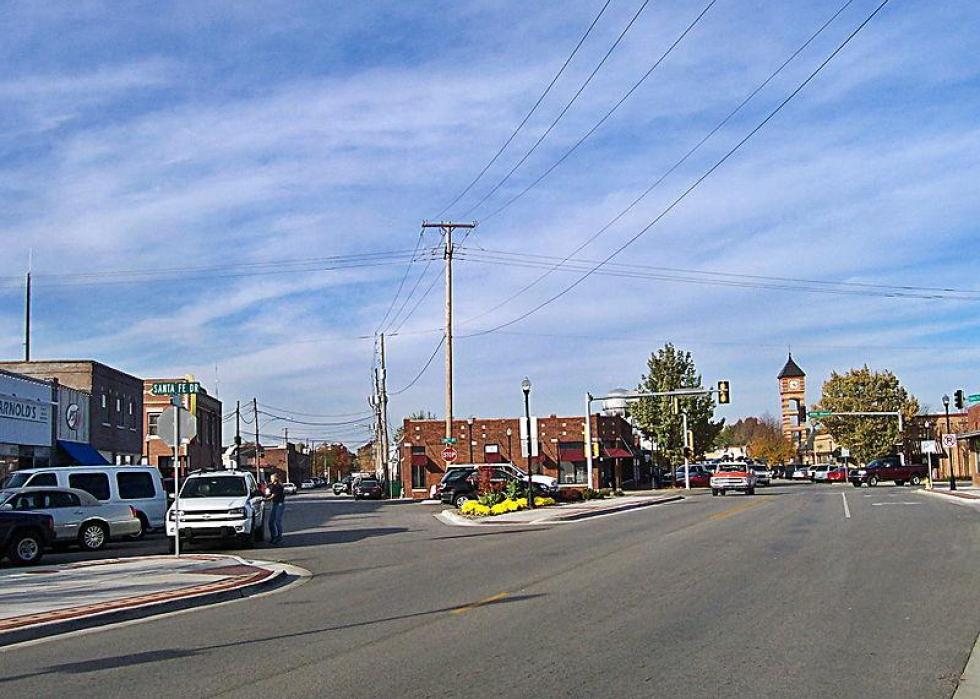 12 / 50
Brylie Oxley / wikicommons
#39. Overland Park, KS
Total score: 58.97
'Market potential' rank: #123
'Renovation & remodeling costs' rank: #73
'Quality of life' rank: #7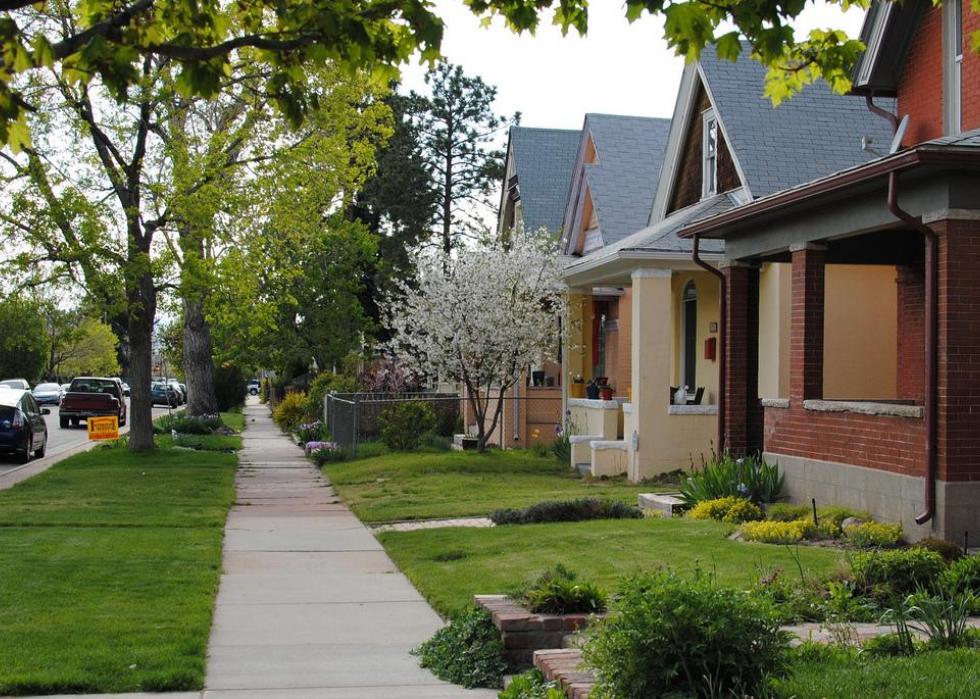 13 / 50
#38. Denver, CO
Total score: 59.06
'Market potential' rank: #111
'Renovation & remodeling costs' rank: #50
'Quality of life' rank: #15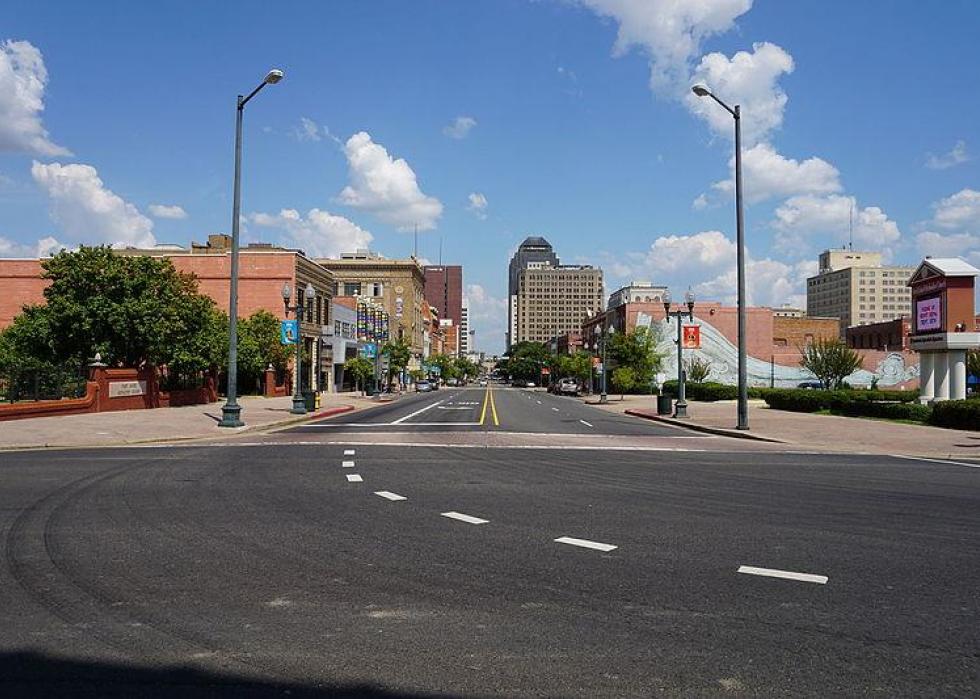 14 / 50
Michael Barera // wikicommons
#37. Shreveport, LA
Total score: 59.15
'Market potential' rank: #62
'Renovation & remodeling costs' rank: #10
'Quality of life' rank: #147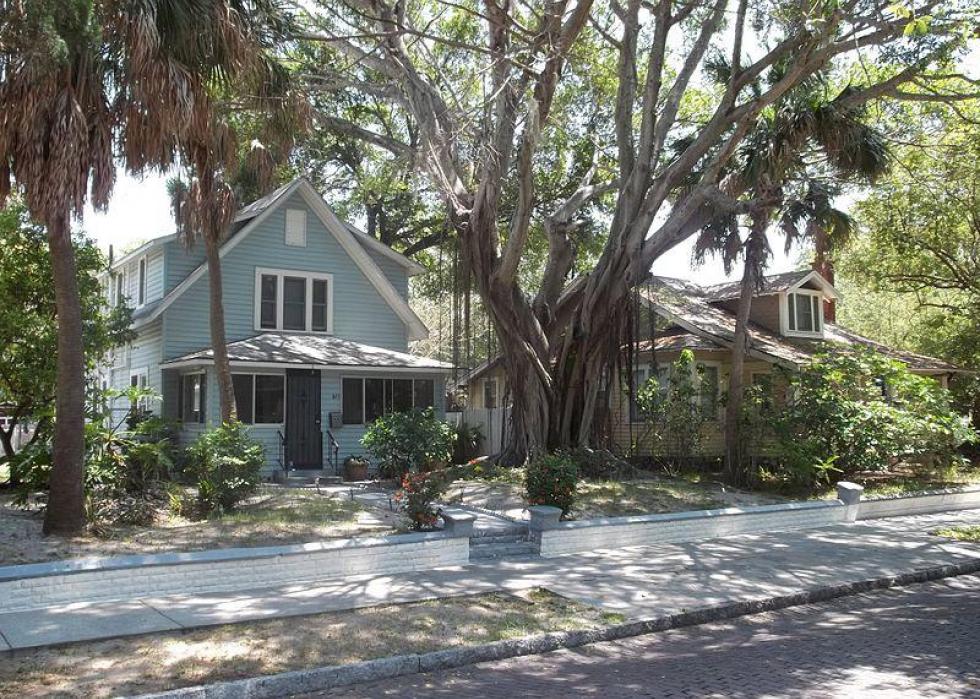 15 / 50
#36. St. Petersburg, FL
Total score: 59.26
'Market potential' rank: #6
'Renovation & remodeling costs' rank: #79
'Quality of life' rank: #79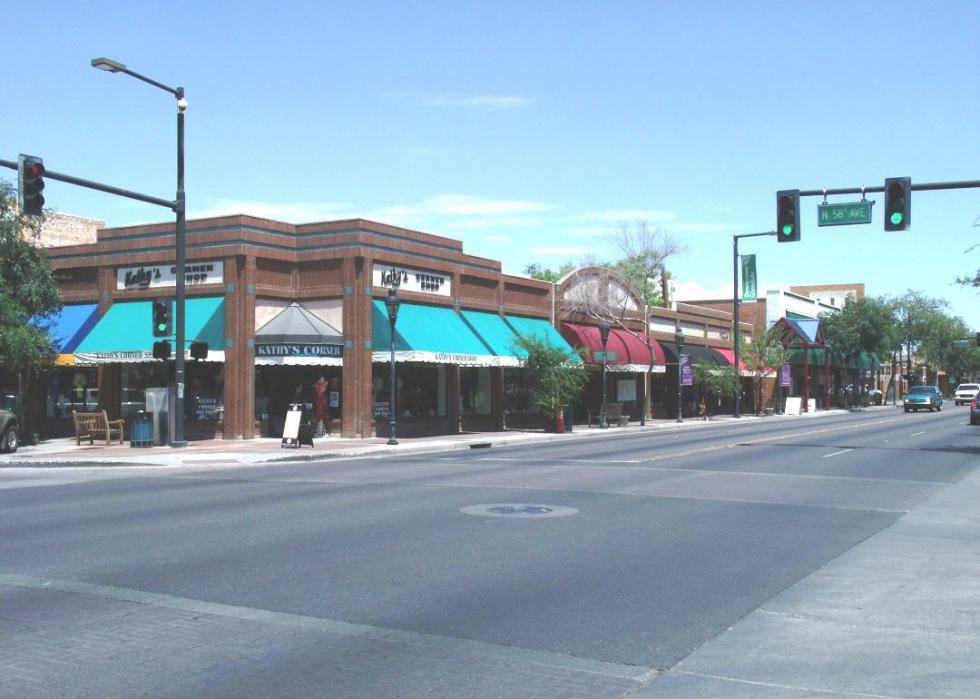 16 / 50
Tony the Marine // wikicommons
#35. Glendale, AZ
Total score: 59.69
'Market potential' rank: #59
'Renovation & remodeling costs' rank: #18
'Quality of life' rank: #91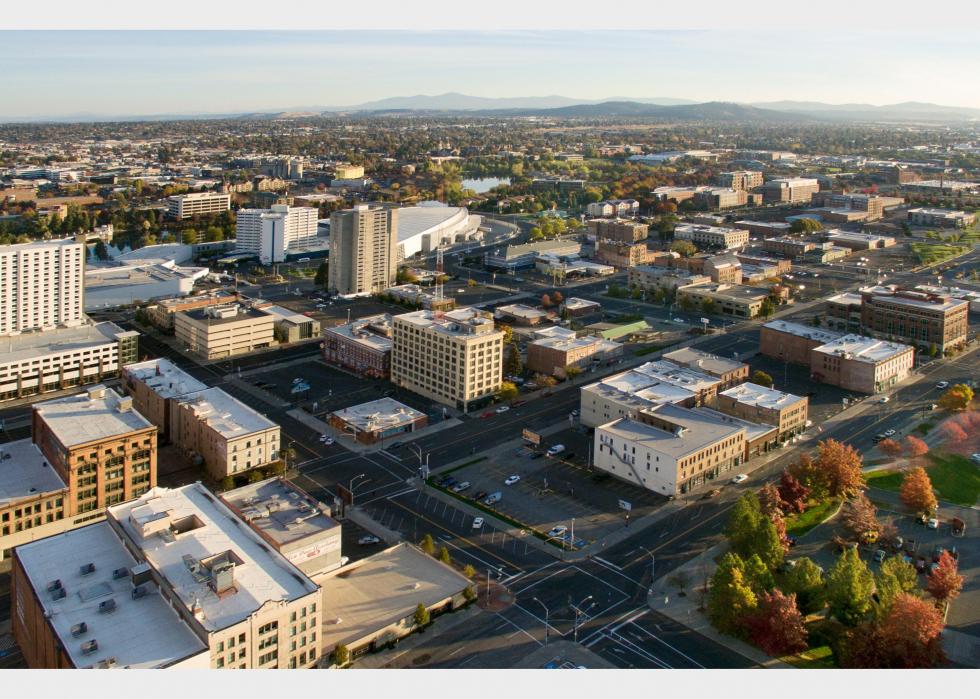 17 / 50
#34. Spokane, WA
Total score: 60.08
'Market potential' rank: #16
'Renovation & remodeling costs' rank: #48
'Quality of life' rank: #105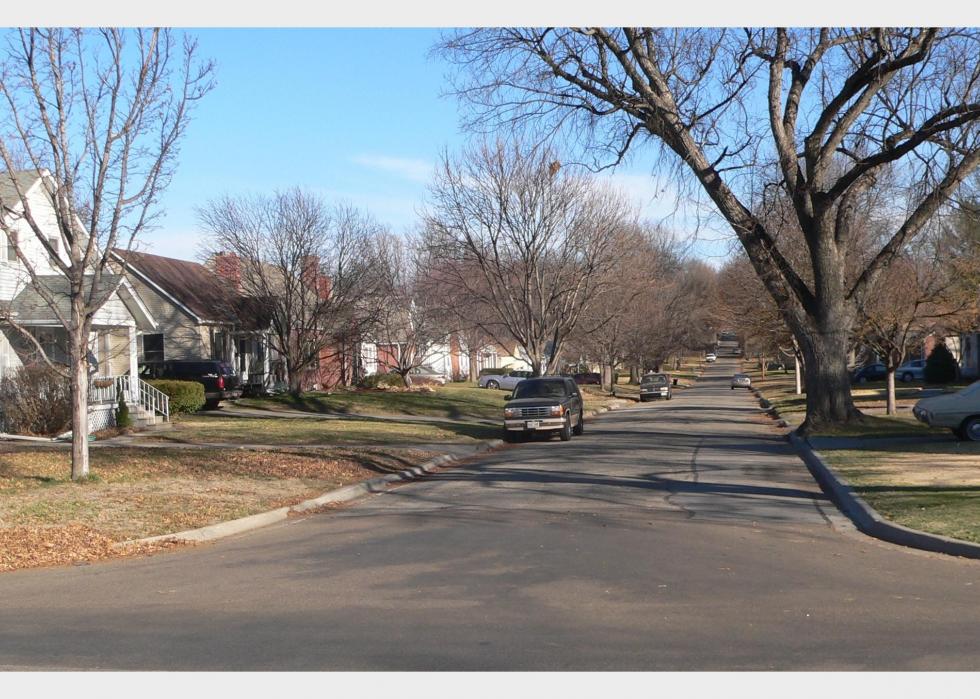 18 / 50
Ammodramus // wikicommons
#33. Lincoln, NE
Total score: 60.29
'Market potential' rank: #76
'Renovation & remodeling costs' rank: #47
'Quality of life' rank: #27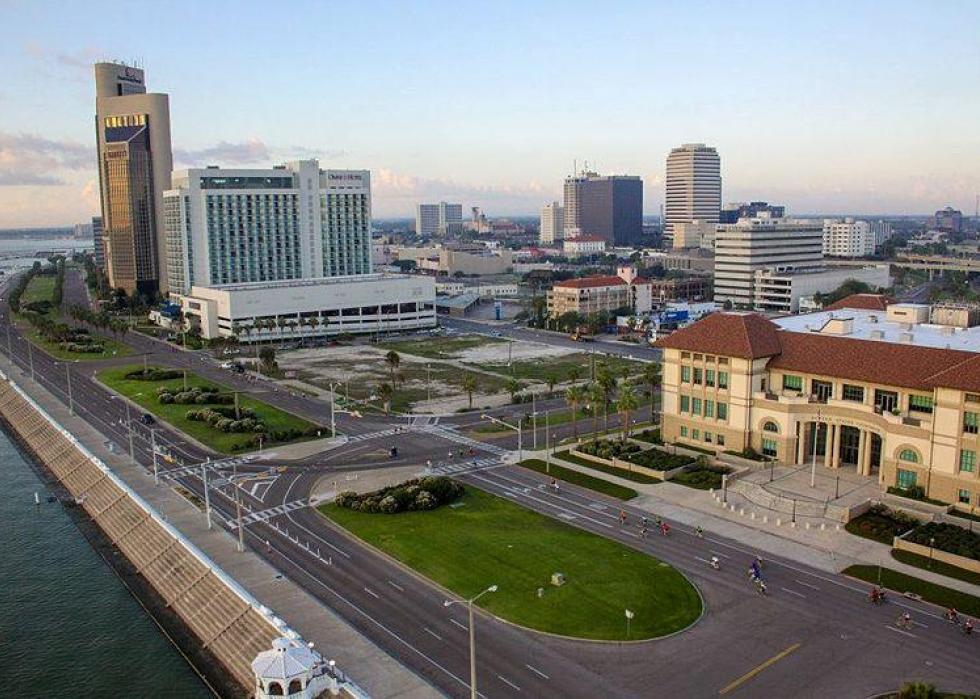 19 / 50
Mglsndst1993 //wikicommons
#32. Corpus Christi, TX
Total score: 60.49
'Market potential' rank: #138
'Renovation & remodeling costs' rank: #54
'Quality of life' rank: #68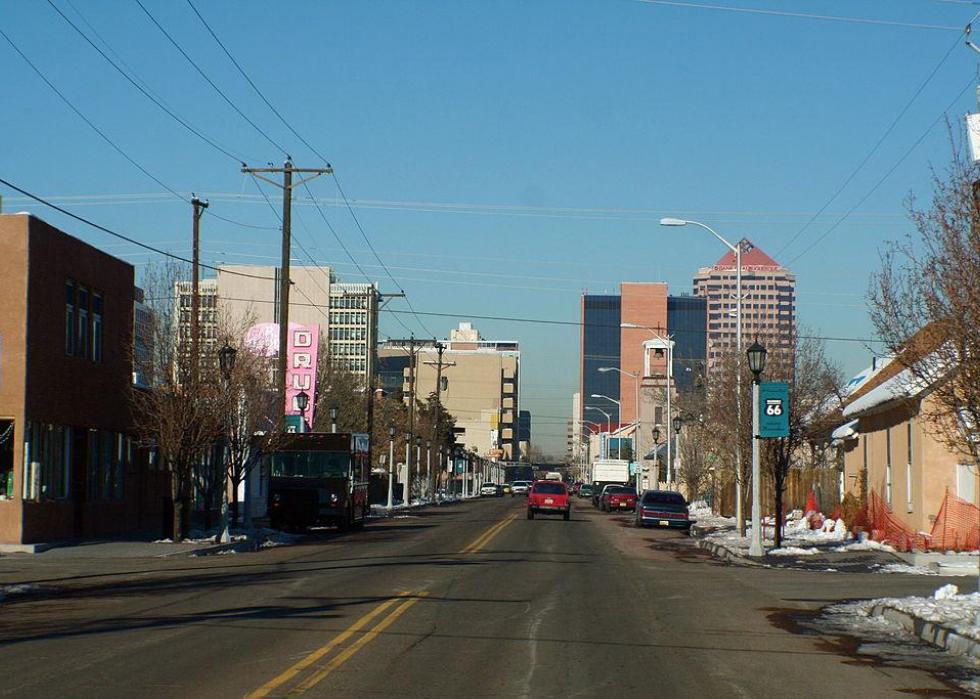 20 / 50
Asaavedra32 // wikicommons
#31. Albuquerque, NM
Total score: 60.69
'Market potential' rank: #45
'Renovation & remodeling costs' rank: #27
'Quality of life' rank: #106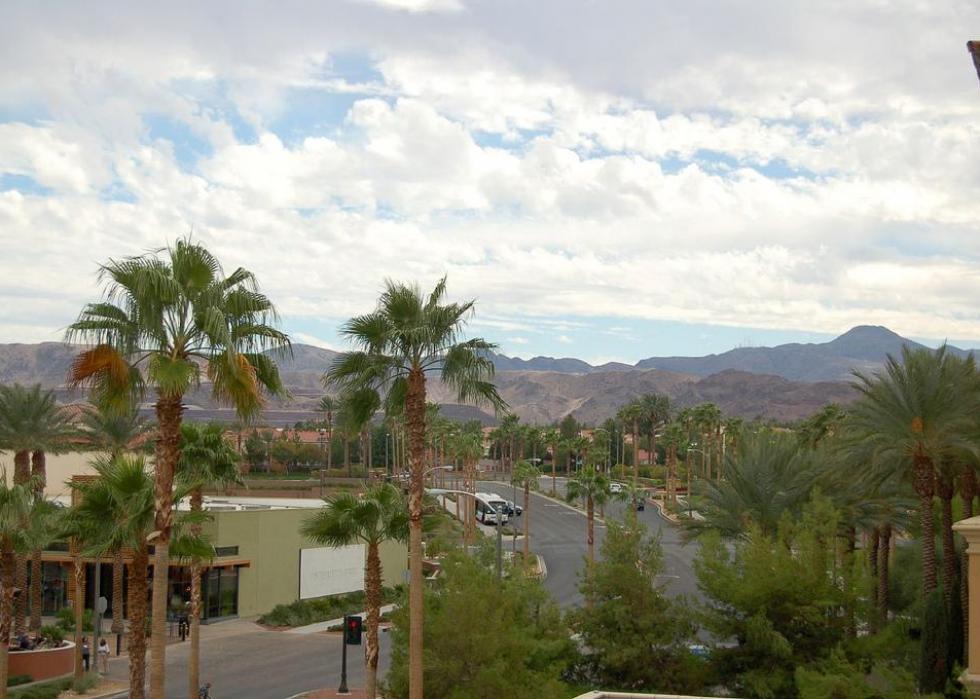 21 / 50
#30. Henderson, NV
Total score: 60.92
'Market potential' rank: #94
'Renovation & remodeling costs' rank: #35
'Quality of life' rank: #23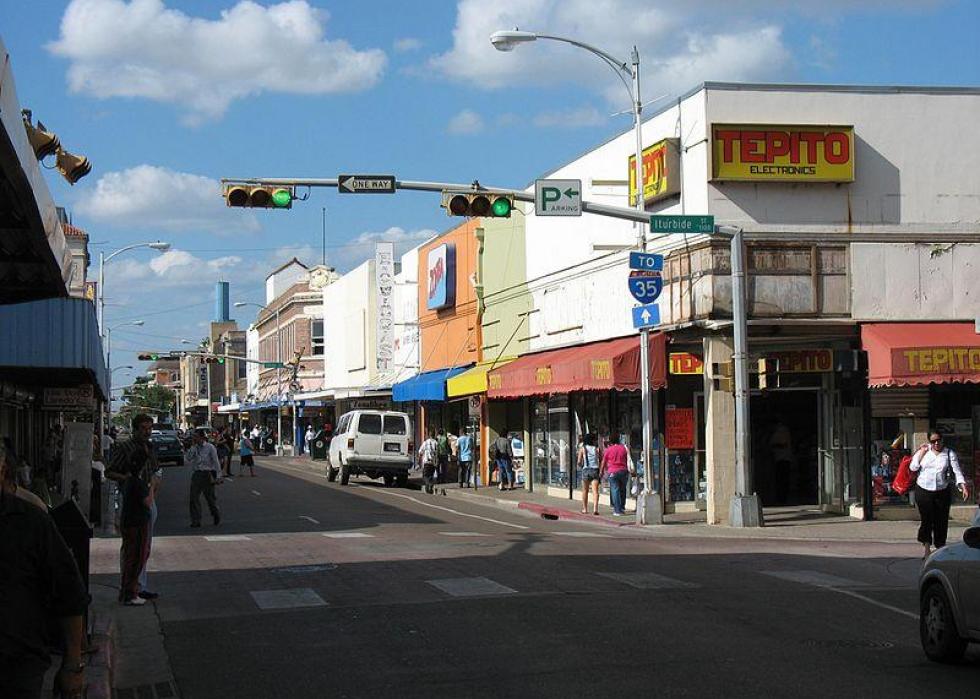 22 / 50
no attribution required // wikicommons
#29. Laredo, TX
Total score: 60.93
'Market potential' rank: #149
'Renovation & remodeling costs' rank: #41
'Quality of life' rank: #73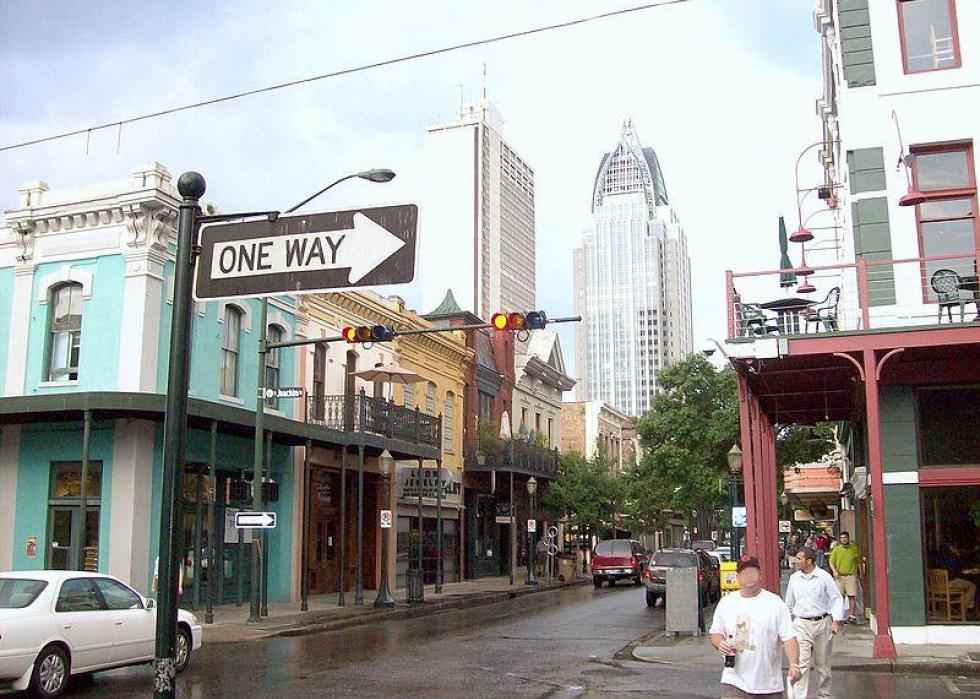 23 / 50
Altairisfar // wikicommons
#28. Mobile, AL
Total score: 60.96
'Market potential' rank: #12
'Renovation & remodeling costs' rank: #13
'Quality of life' rank: #141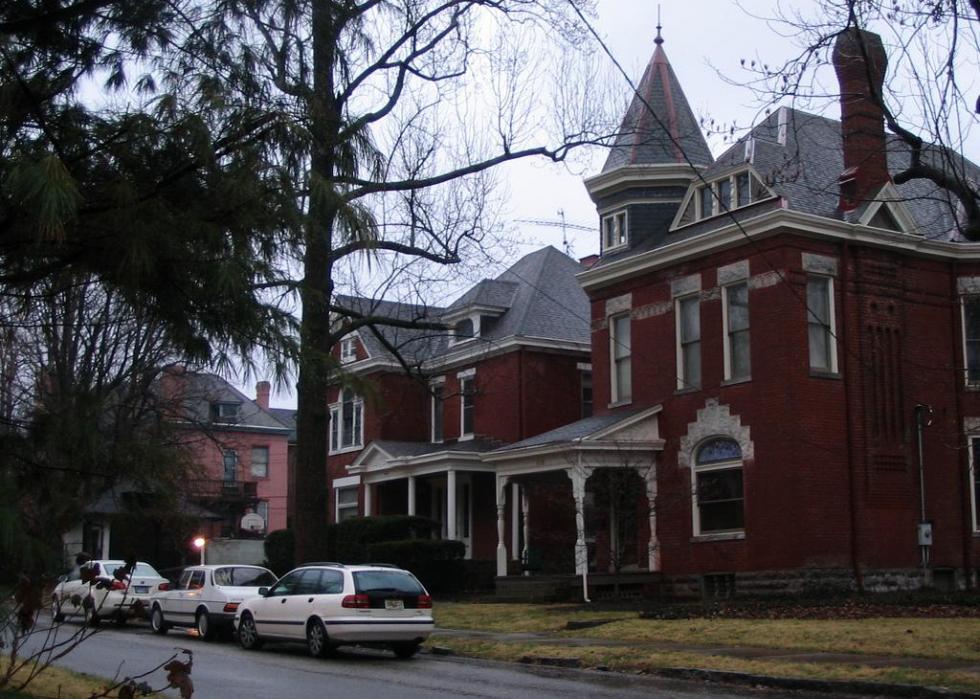 24 / 50
#27. Lexington-Fayette, KY
Total score: 61.11
'Market potential' rank: #15
'Renovation & remodeling costs' rank: #67
'Quality of life' rank: #57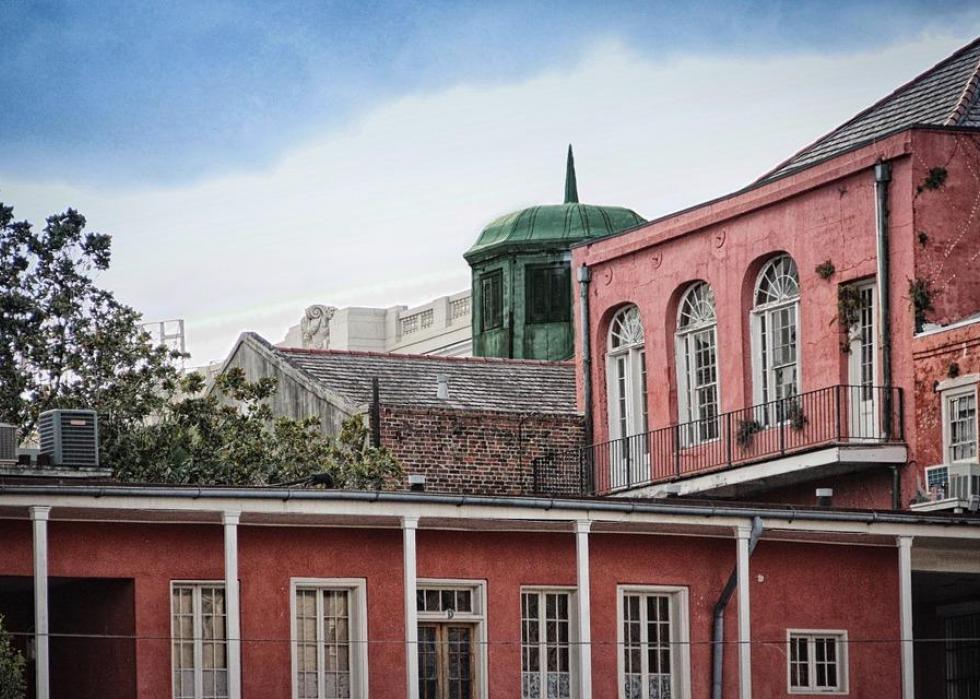 25 / 50
#26. New Orleans, LA
Total score: 61.20
'Market potential' rank: #7
'Renovation & remodeling costs' rank: #38
'Quality of life' rank: #112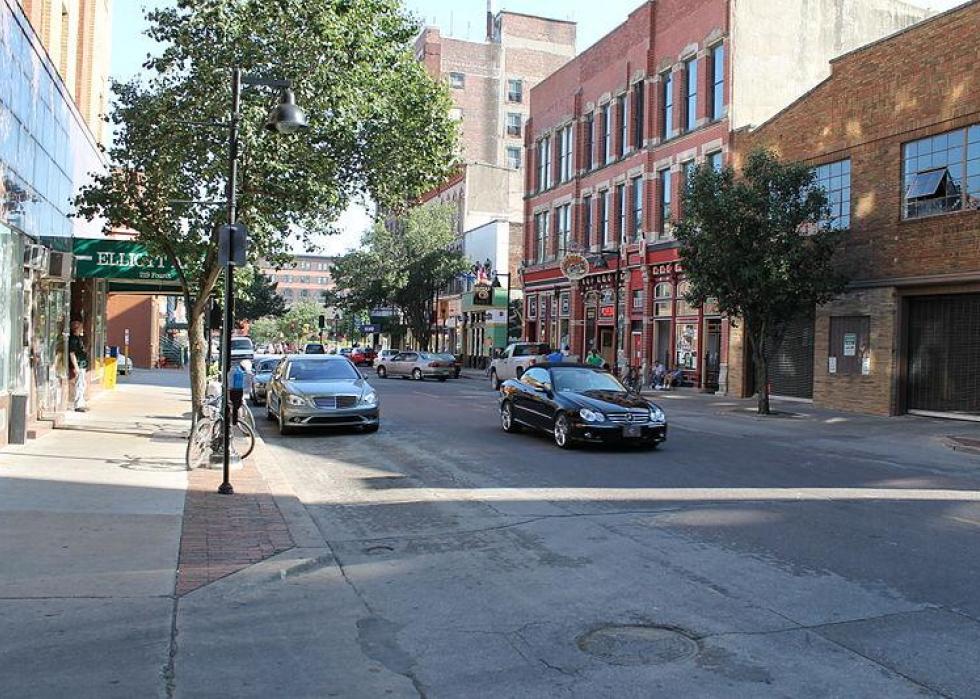 26 / 50
#25. Des Moines, IA
Total score: 61.50
'Market potential' rank: #67
'Renovation & remodeling costs' rank: #1
'Quality of life' rank: #102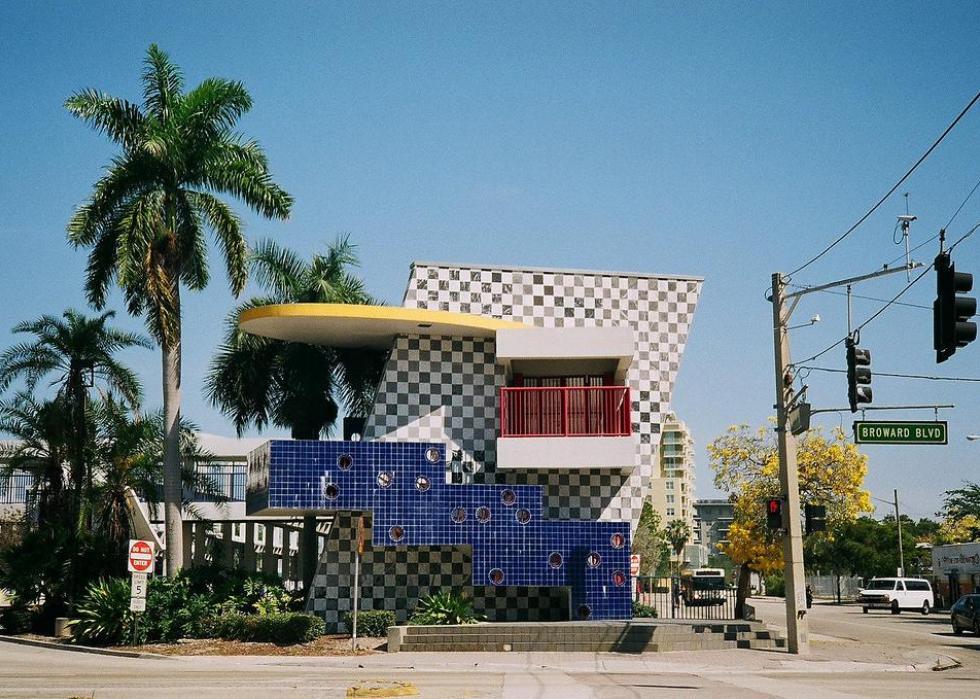 27 / 50
Pembroke Pines is in Broward County — Phillip Pessar // Flickr
#24. Pembroke Pines, FL
Total score: 61.92
'Market potential' rank: #33
'Renovation & remodeling costs' rank: #63
'Quality of life' rank: #25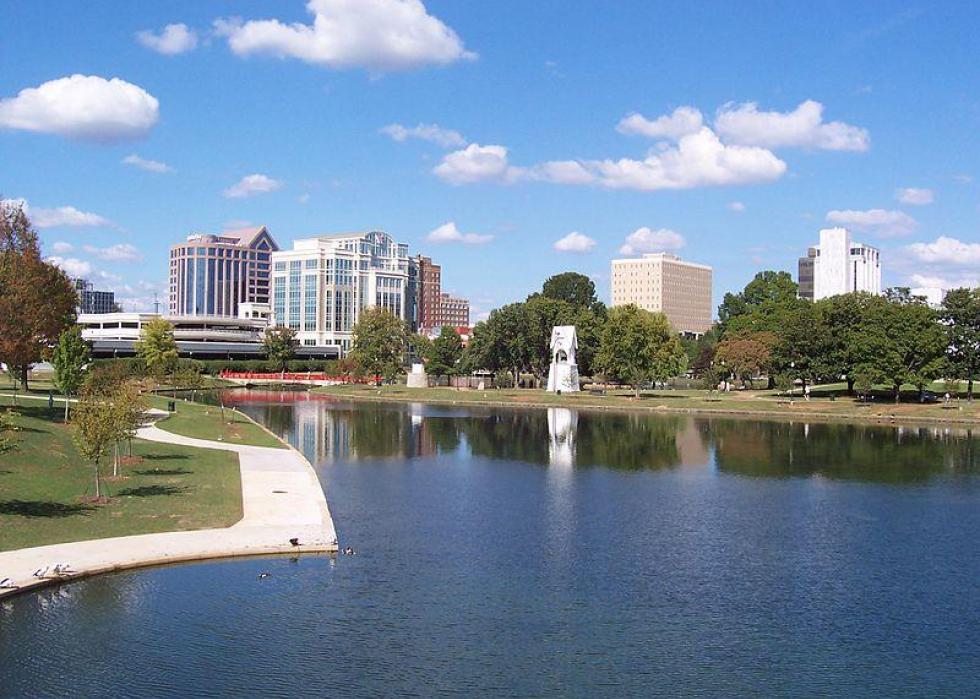 28 / 50
Public Domain // wikicommons
#23. Huntsville, AL
Total score: 61.94
'Market potential' rank: #40
'Renovation & remodeling costs' rank: #37
'Quality of life' rank: #45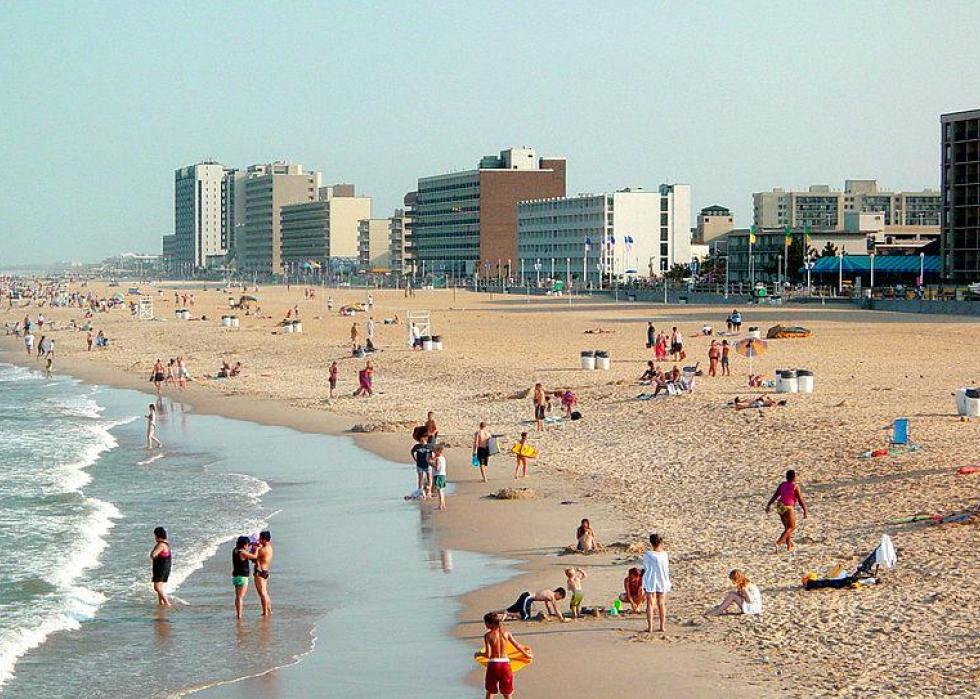 29 / 50
Public Domain // wikicommons
#22. Virginia Beach, VA
Total score: 61.96
'Market potential' rank: #18
'Renovation & remodeling costs' rank: #70
'Quality of life' rank: #34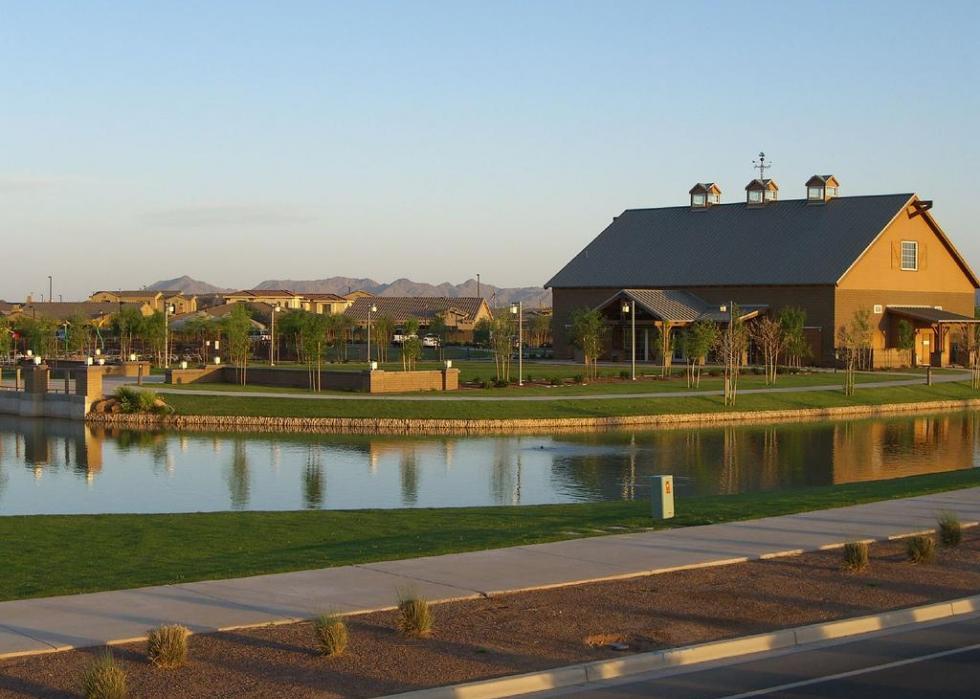 30 / 50
4sale in Gilbert Az // flickr
#21. Gilbert, AZ
Total score: 62.43
'Market potential' rank: #88
'Renovation & remodeling costs' rank: #62
'Quality of life' rank: #2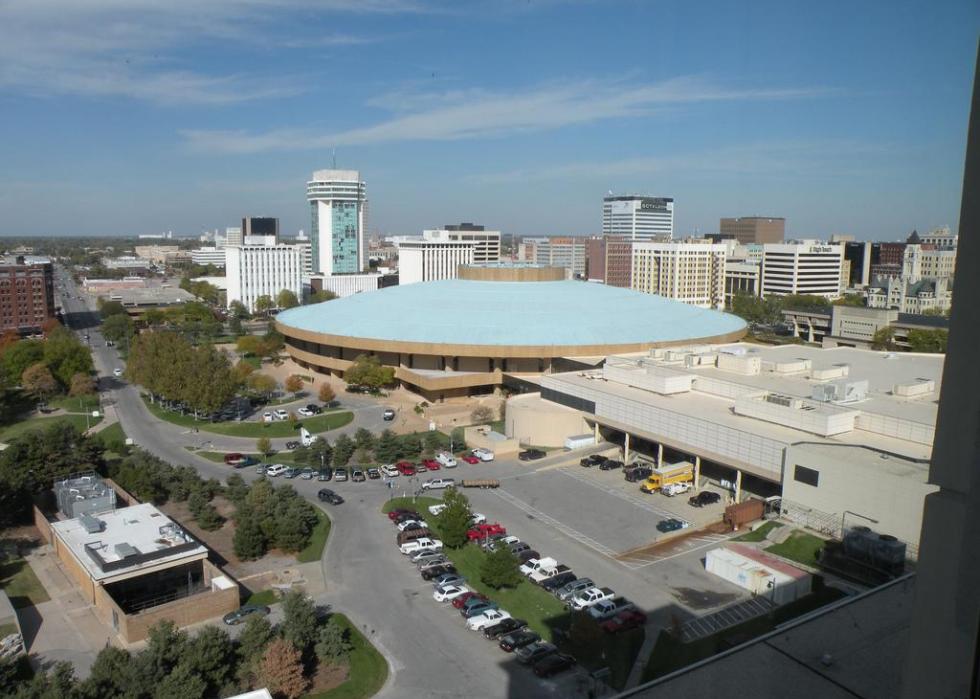 31 / 50
#20. Wichita, KS
Total score: 62.48
'Market potential' rank: #31
'Renovation & remodeling costs' rank: #21
'Quality of life' rank: #107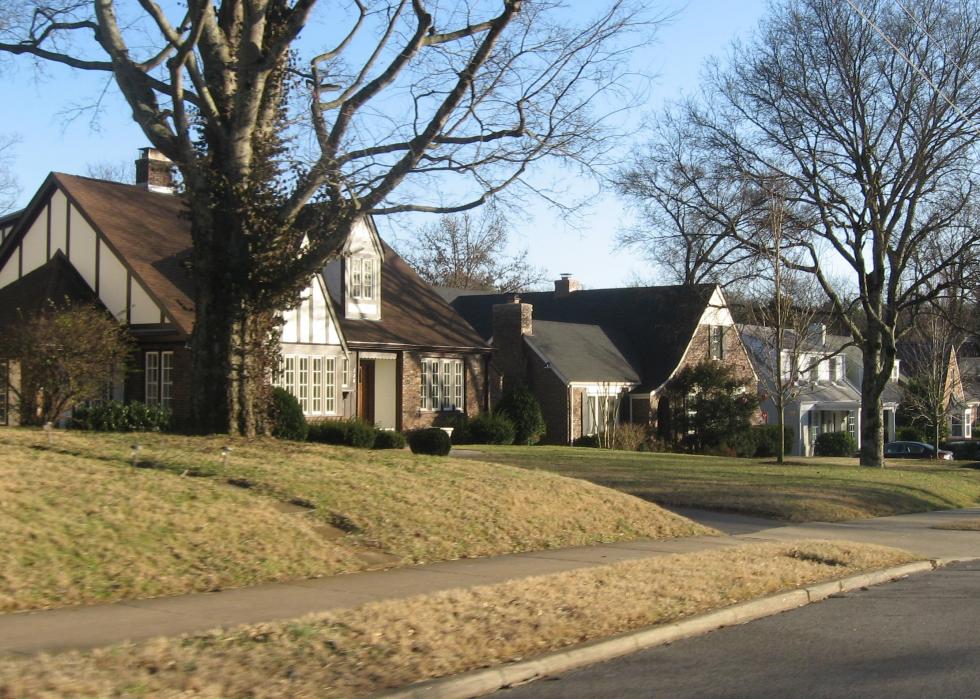 32 / 50
#19. Nashville, TN
Total score: 62.54
'Market potential' rank: #56
'Renovation & remodeling costs' rank: #12
'Quality of life' rank: #64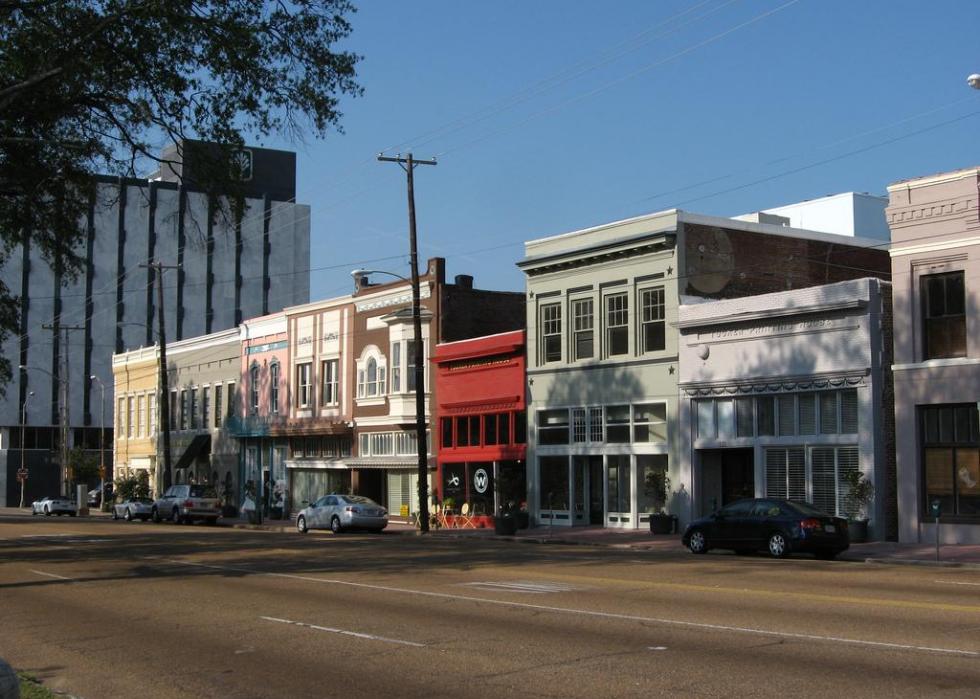 33 / 50
#18. Jackson, MS
Total score: 62.64
'Market potential' rank: #119
'Renovation & remodeling costs' rank: #3
'Quality of life' rank: #136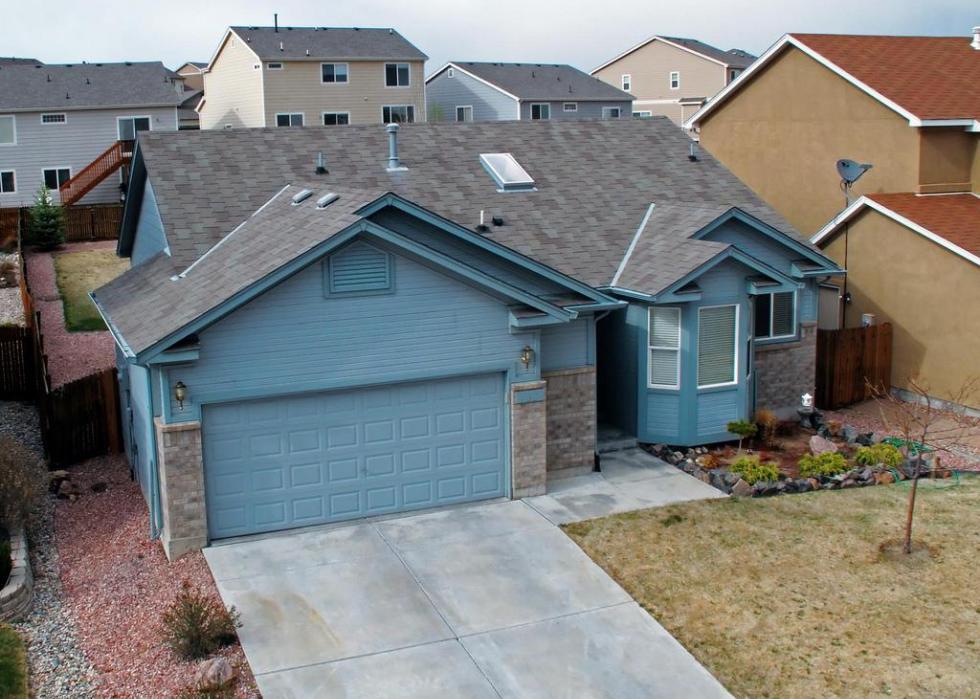 34 / 50
#17. Colorado Springs, CO
Total score: 63.09
'Market potential' rank: #51
'Renovation & remodeling costs' rank: #46
'Quality of life' rank: #17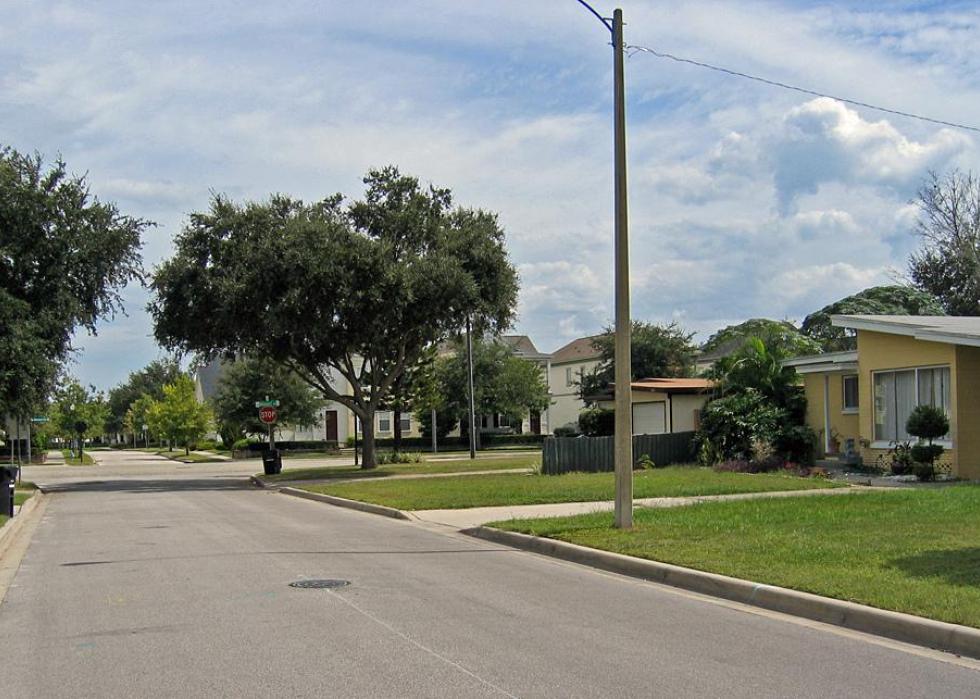 35 / 50
#16. Orlando, FL
Total score: 63.18
'Market potential' rank: #29
'Renovation & remodeling costs' rank: #23
'Quality of life' rank: #70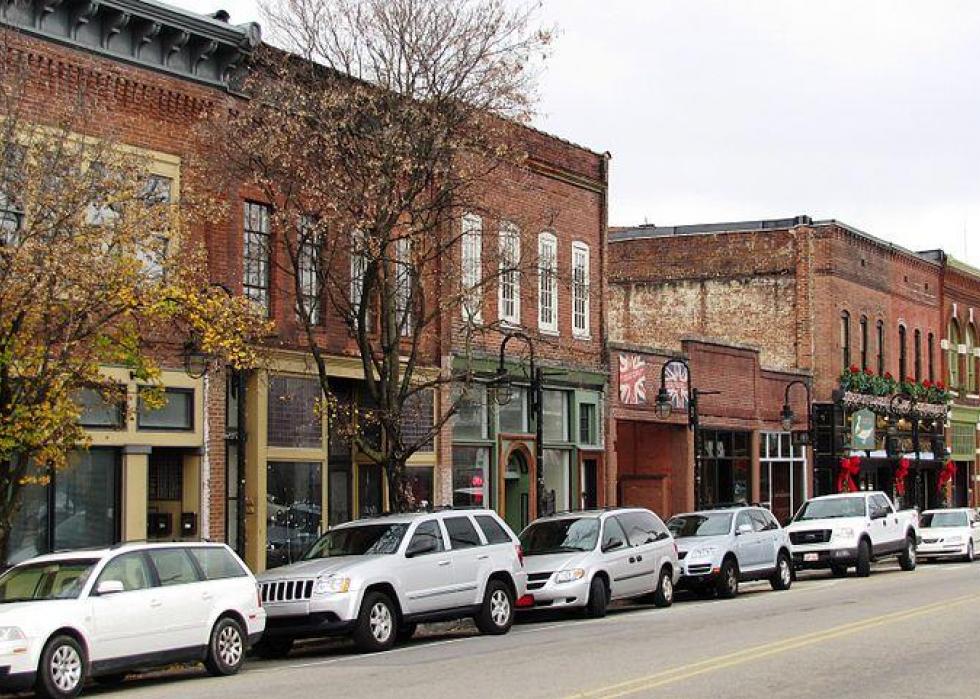 36 / 50
Brian Stansberry // wikicommons
#15. Knoxville, TN
Total score: 63.61
'Market potential' rank: #21
'Renovation & remodeling costs' rank: #4
'Quality of life' rank: #114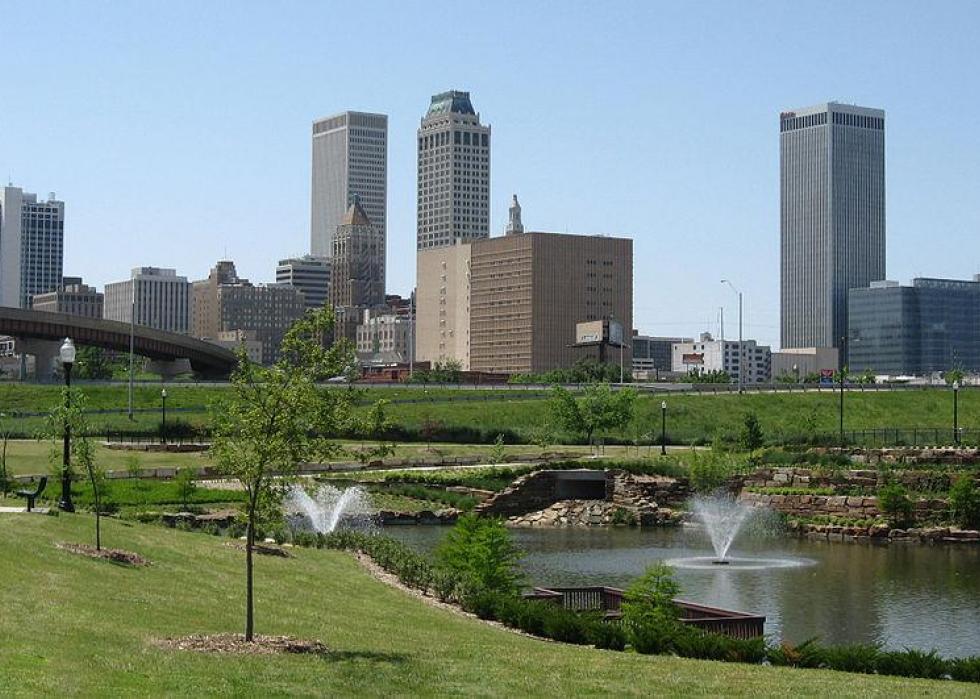 37 / 50
Caleb Long // wikicommons
#14. Tulsa, OK
Total score: 63.77
'Market potential' rank: #26
'Renovation & remodeling costs' rank: #14
'Quality of life' rank: #90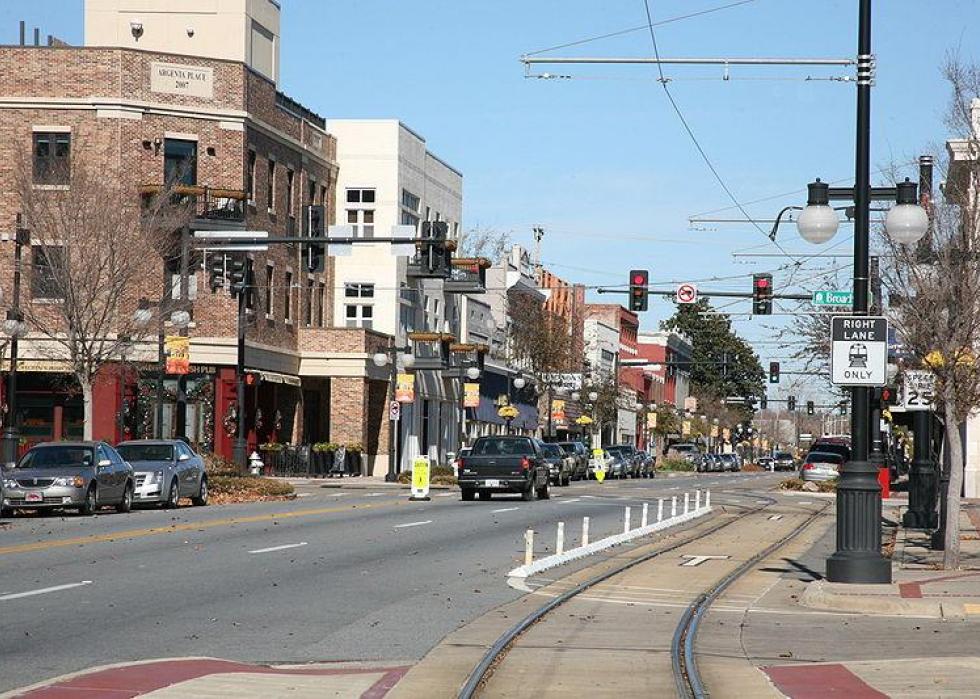 38 / 50
#13. Little Rock, AR
Total score: 64.13
'Market potential' rank: #43
'Renovation & remodeling costs' rank: #2
'Quality of life' rank: #94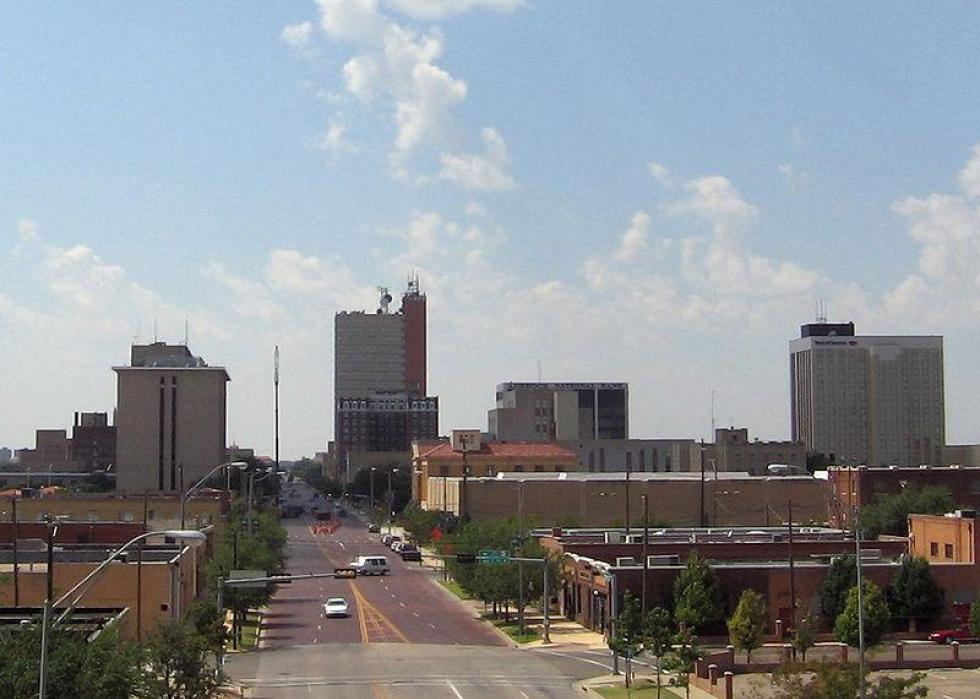 39 / 50
no attribution required // wikicommons
#12. Lubbock, TX
Total score: 64.57
'Market potential' rank: #86
'Renovation & remodeling costs' rank: #36
'Quality of life' rank: #54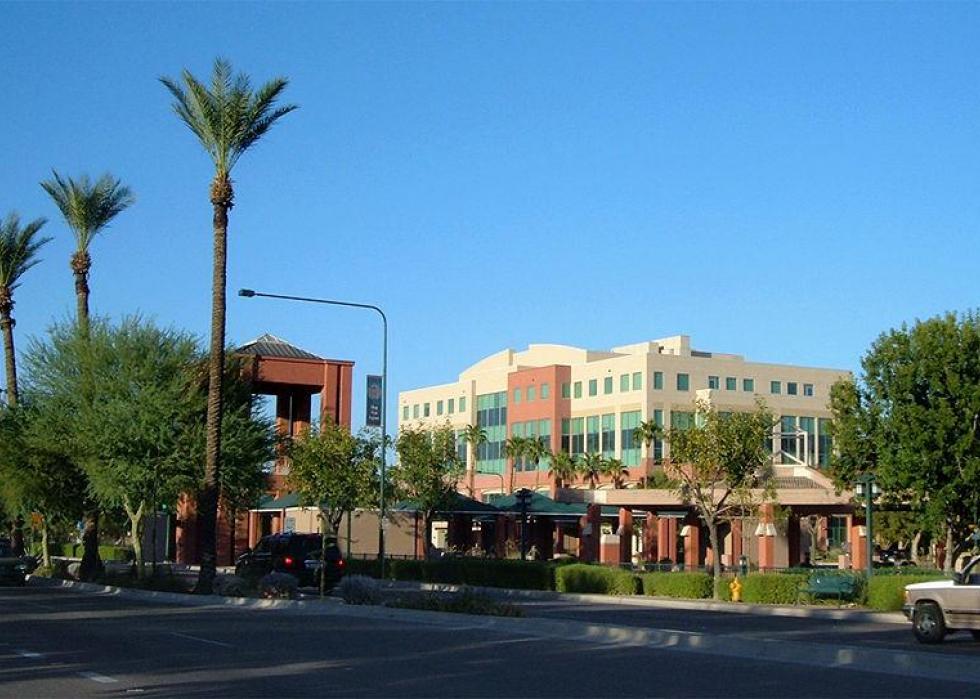 40 / 50
Ixnayonthetimmay // wikicommons
#11. Chandler, AZ
Total score: 64.58
'Market potential' rank: #65
'Renovation & remodeling costs' rank: #44
'Quality of life' rank: #5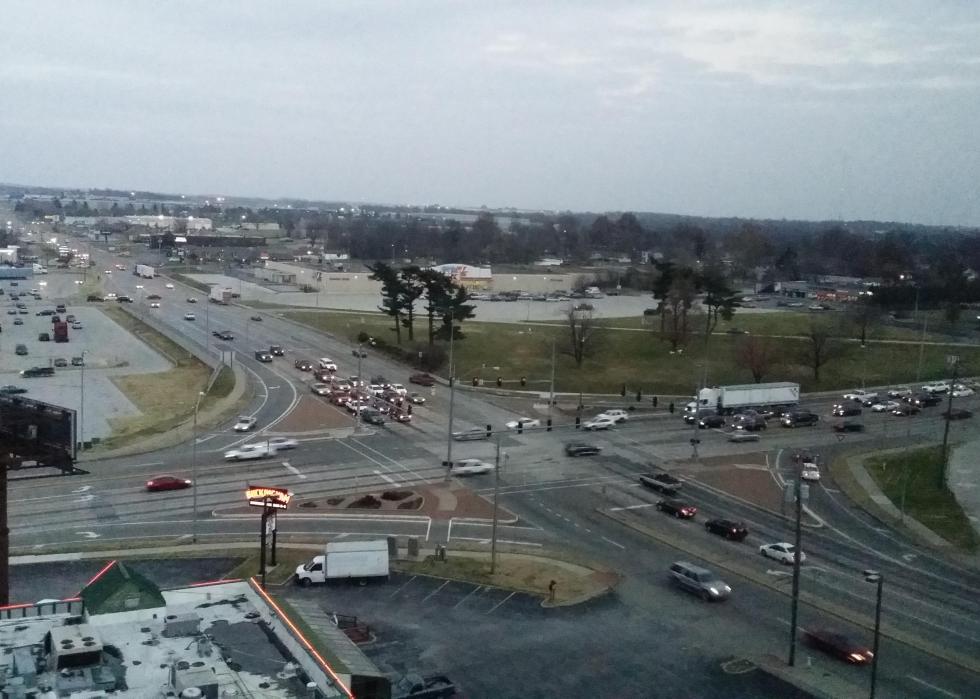 41 / 50
Eric Friedebach // Wikicommons
#10. Springfield, MO
Total score: 64.61
'Market potential' rank: #115
'Renovation & remodeling costs' rank: #5
'Quality of life' rank: #100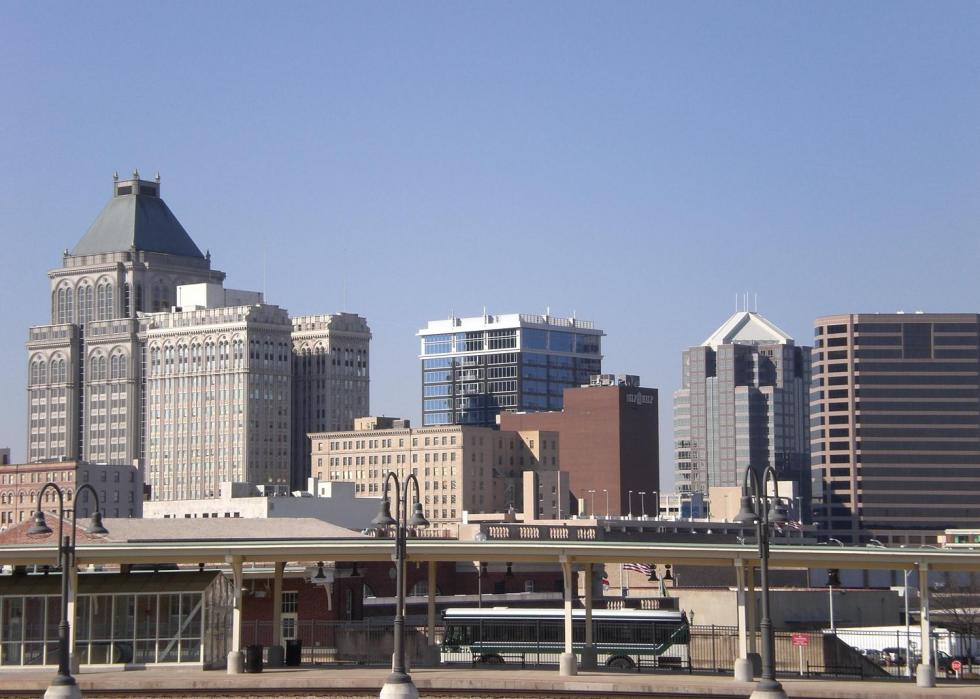 42 / 50
Beyonce245 // Wikicommons
#9. Greensboro, NC
Total score: 64.82
'Market potential' rank: #48
'Renovation & remodeling costs' rank: #11
'Quality of life' rank: #49


 
43 / 50
Public Domain // Good Free Photos
#8. Boise, ID
Total score: 64.97
'Market potential' rank: #129
'Renovation & remodeling costs' rank: #8
'Quality of life' rank: #13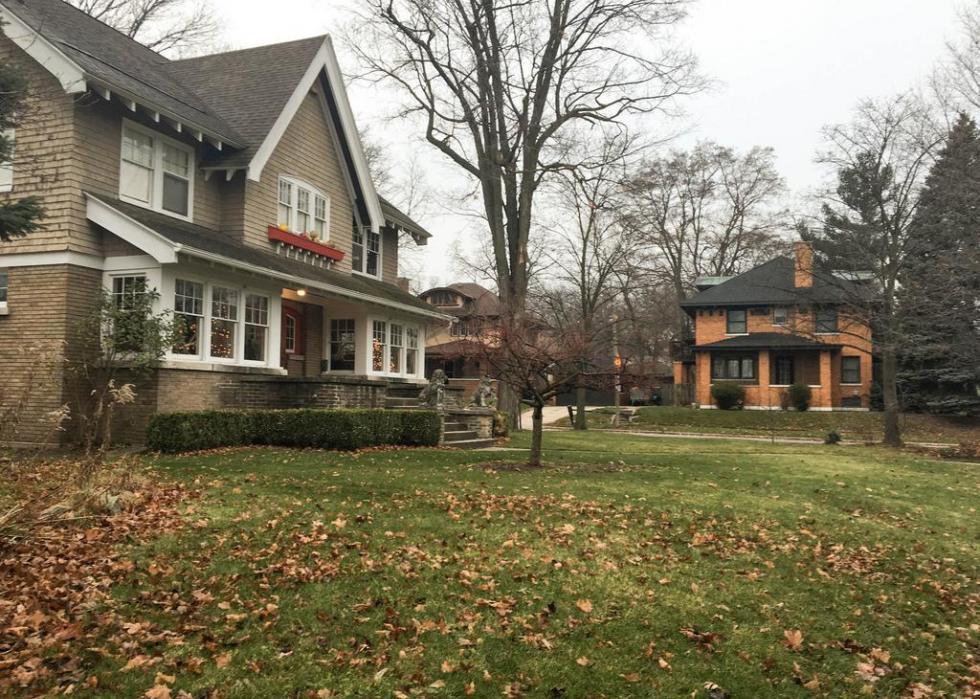 44 / 50
#7. Grand Rapids, MI
Total score: 65.00
'Market potential' rank: #25
'Renovation & remodeling costs' rank: #29
'Quality of life' rank: #38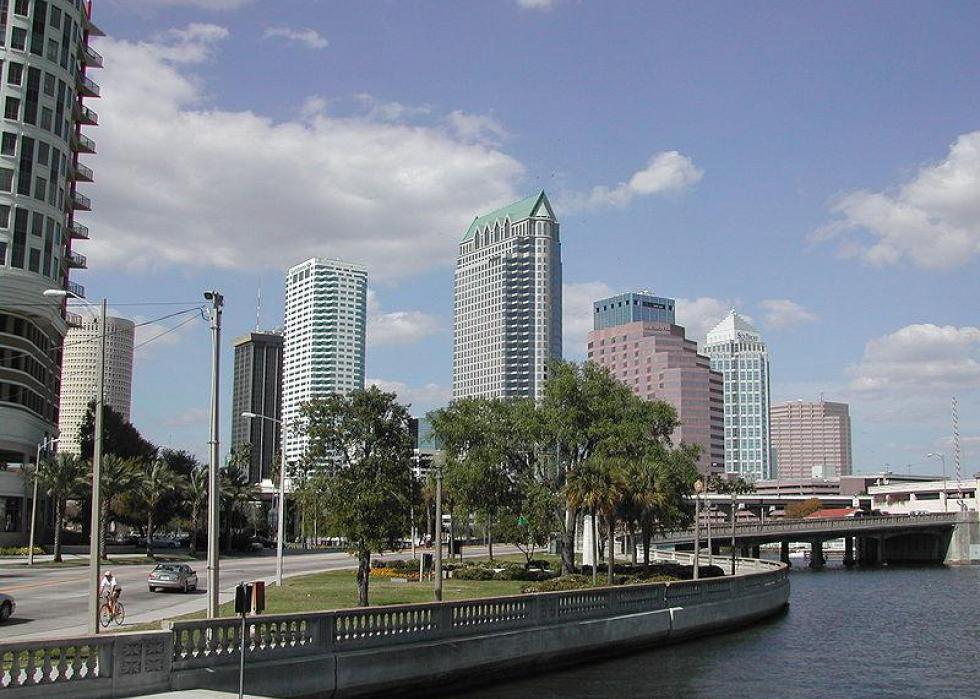 45 / 50
Tampa Gator // wikicommons
#6. Tampa, FL
Total score: 66.51
'Market potential' rank: #8
'Renovation & remodeling costs' rank: #19
'Quality of life' rank: #66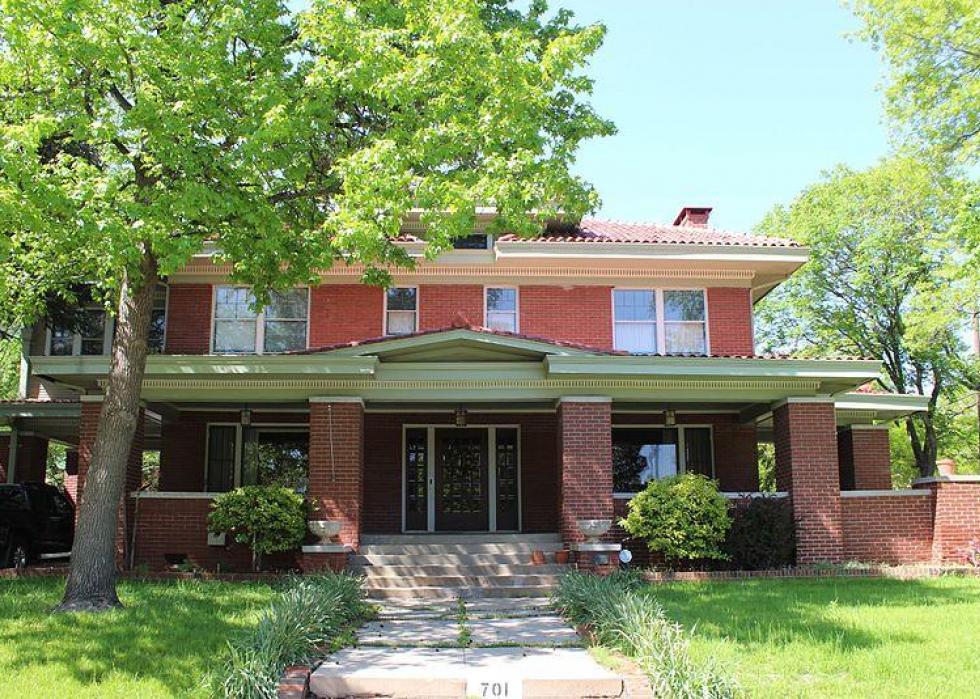 46 / 50
#5. Oklahoma City, OK
Total score: 66.56
'Market potential' rank: #30
'Renovation & remodeling costs' rank: #15
'Quality of life' rank: #37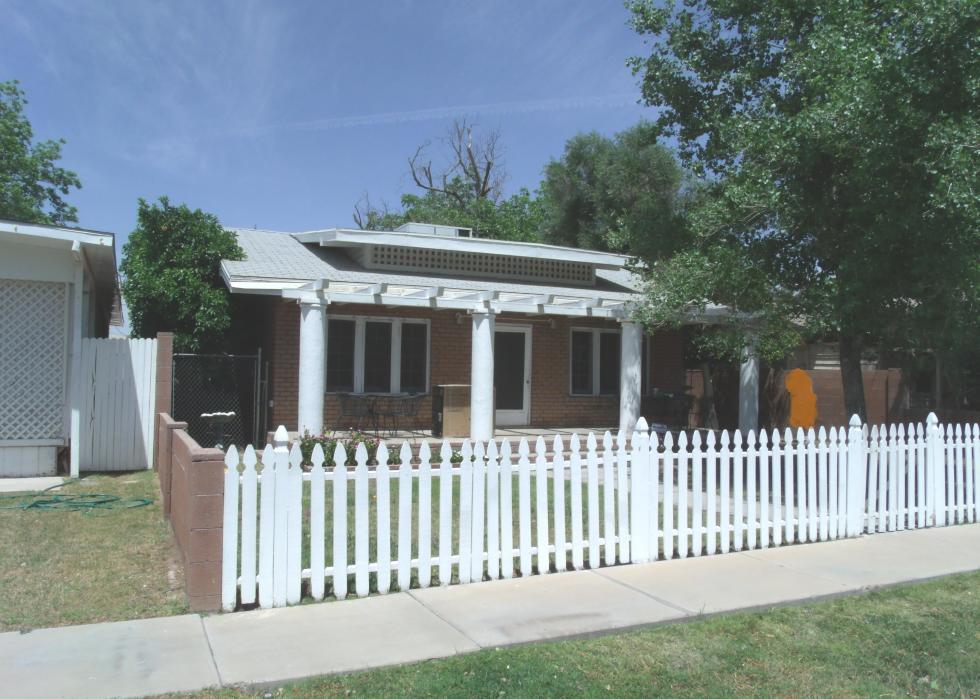 47 / 50
Tony the Marine // Wikimedia Commons
#4. Peoria, AZ
Total score: 66.60
'Market potential' rank: #97
'Renovation & remodeling costs' rank: #6
'Quality of life' rank: #6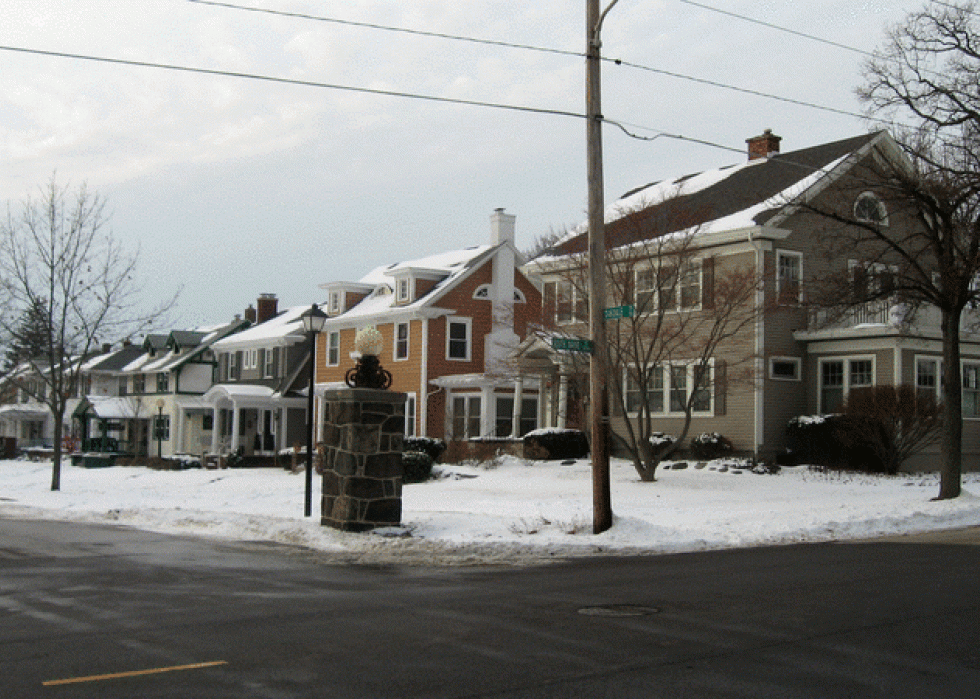 48 / 50
Public Domain // Good Free Photos
#3. Fort Wayne, IN
Total score: 67.38
'Market potential' rank: #106
'Renovation & remodeling costs' rank: #16
'Quality of life' rank: #46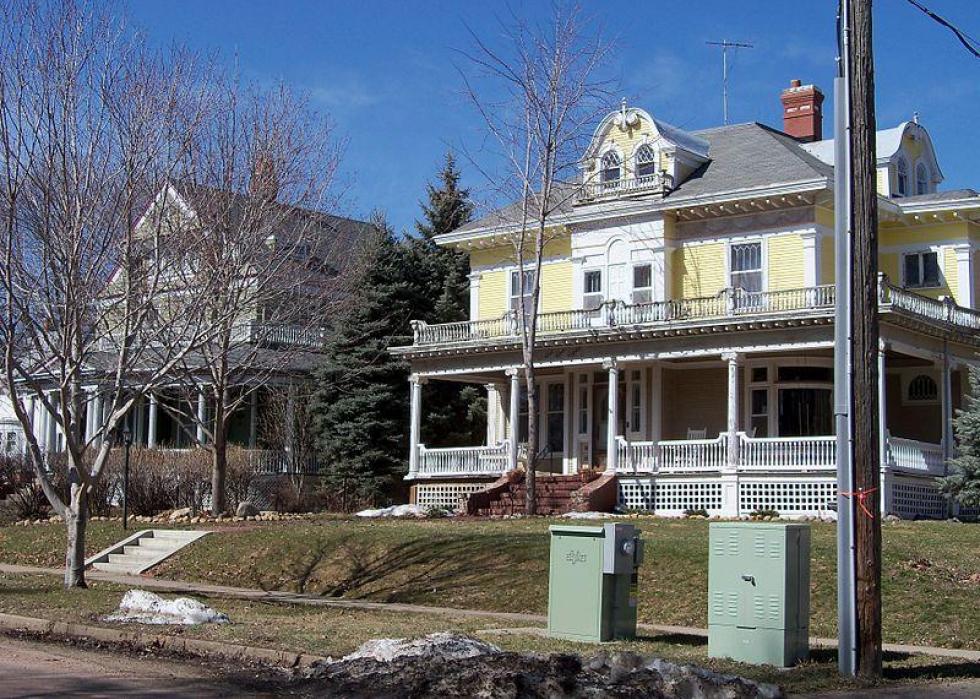 49 / 50
Alexius Horatius // wikicommons
#2. Sioux Falls, SD
Total score: 69.52
'Market potential' rank: #122
'Renovation & remodeling costs' rank: #7
'Quality of life' rank: #29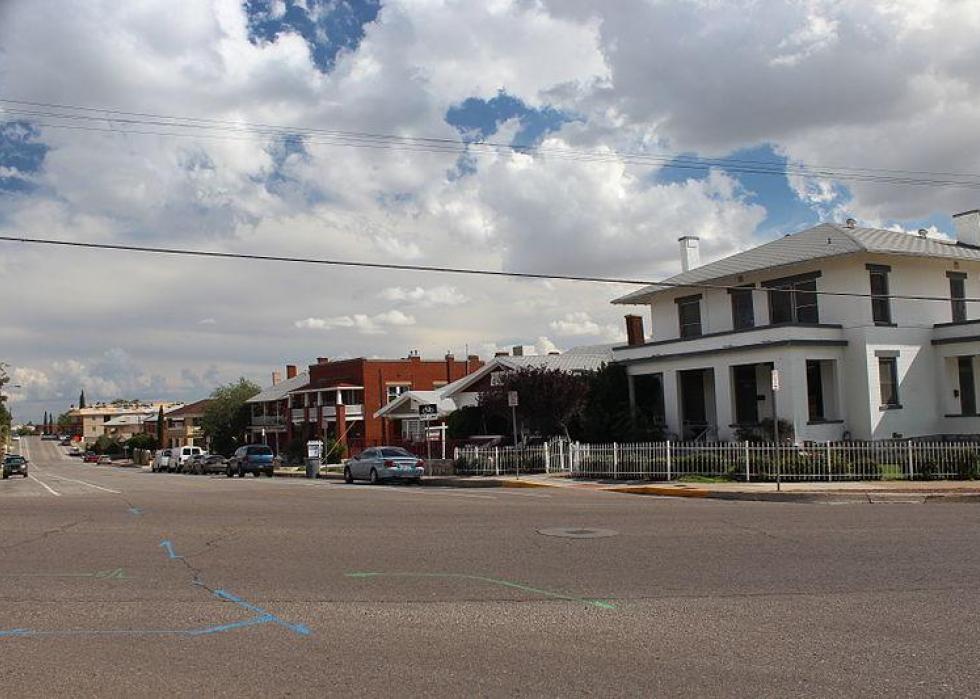 50 / 50
Rogelio Rivero Cagigas // wikicommons
#1. El Paso, TX
Total score: 69.60
'Market potential' rank: #95
'Renovation & remodeling costs' rank: #9
'Quality of life' rank: #48