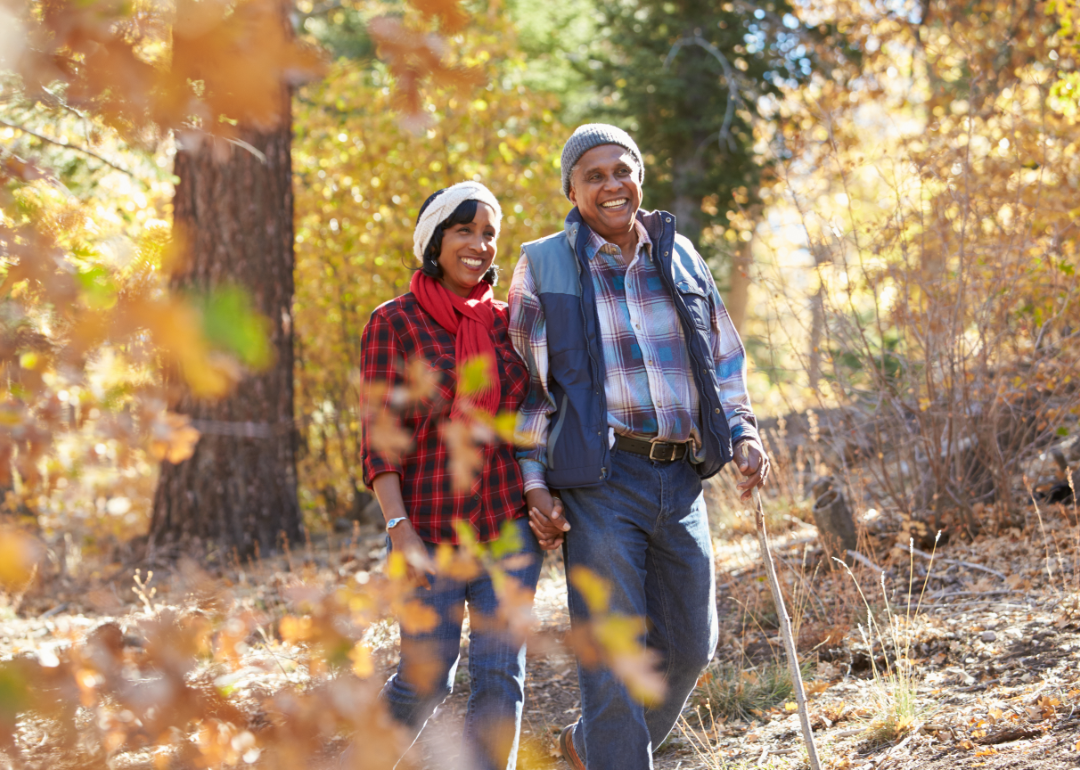 Best counties for retirees in America
Best counties for retirees in America
There are more than 3,000 counties in the United States. So choosing the "perfect" one for retirement can be both exciting and stressful. The average American retires at age 62, but they've likely been exploring retirement options long before then.
Anyone planning retirement may decide that they want to live in the place they vacation every year, or that little town they found during their last cruise. They may choose to live where their grandchildren are, or where they can enjoy the activities they couldn't when they were working. But maybe they have no idea where they want to go. Maybe they have a list of 10 potential candidates, and can't decide. They've come to the right place.
Stacker took some of the legwork out of the research. It compiled a list of the best places to live using data from Niche. Niche ranks counties based on a variety of factors including weather, entertainment, and cost of living. A maximum of 10 counties from each state were included, so there's a good mix from around the country.
So, whether a retiree is most interested in maximum sunshine, coastal splendor, championship golf, or endless shopping, this list will have options for every taste—and budget. How about a coastal home at the top of Michigan, with quick access to world-famous fudge? Or maybe something on the west coast of Florida, with loads of restaurants, and a nearby cruise port? Not feeling those? There's a place in Tennessee, with a replica of the Eiffel Tower, and plenty of wine and charming shops to go along with it.
However big or small the activity needs or budget, retirees will find the perfect county to retire to in this list—or at least pick out a new vacation destination.
You may also like: Best value private colleges in America