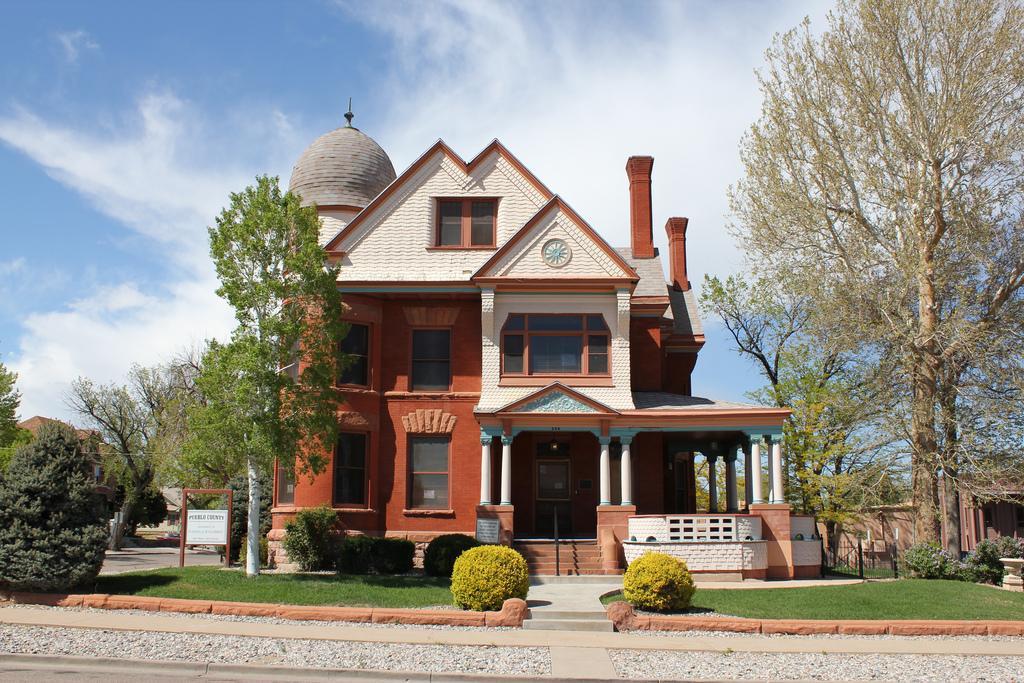 Metros with the worst HOA fees
Metros with the worst HOA fees
Becoming a homeowner for the first time can be an exciting time in one's life, but it also may bring a handful of previously unfamiliar financial responsibilities. Unlike renting, purchasing a house places many nagging annual and monthly costs at the feet of the new homeowners, the likes of which include mortgage payments, property taxes, utilities and perhaps the most pesky of them all: homeowners association fees.
HOA fees are often monthly payments required of landowners living in a co-op or gated community to finance the upkeep of the community's shared spaces. While they typically range from anywhere between $200 and $400, they vary a great deal not only by the quality of the property, but also by the geographic location of the community.
To find the highest HOA fees in the country, Stacker used data from Trulia to rank the 50 American metros with the highest average. The 2015 data represents a weighted average for each metro, which takes into account only data from homeowners who actually pay any fee—so as to not have countless fees of $0 distorting the metro-wide averages.
Read on to see how HOA fees in your city compare to those with the worst fees in the country.
ALSO: States where people spend most of their paycheck on housing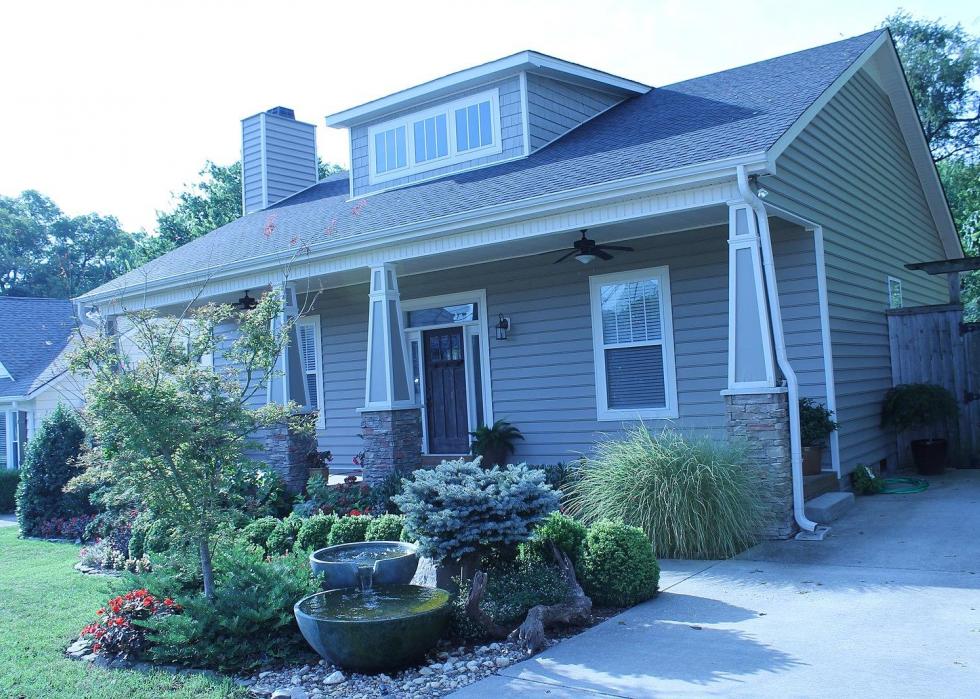 1 / 50
Peg Duthie // Wikimedia Commons
#50. Nashville-Davidson--Murfreesboro--Franklin, TN
Average 2015 HOA fee: $194
Percent change in fee since 2005: 23.30%
Percentage of homeowners who paid: 5.80%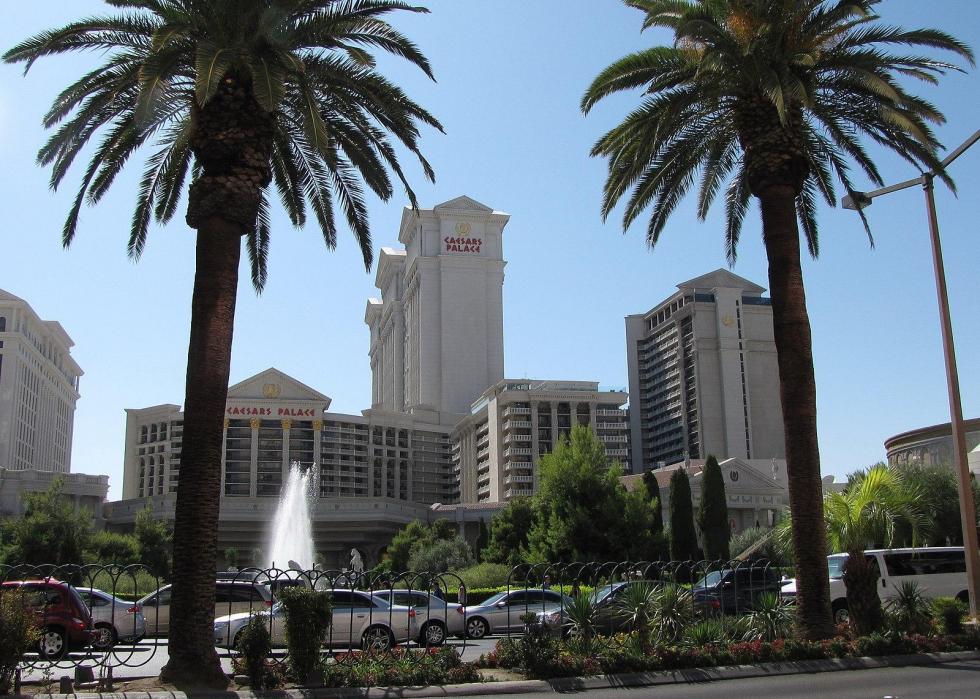 2 / 50
Robert Linsdell // Wikimedia Commons
#49. Las Vegas-Henderson-Paradise, NV
Average 2015 HOA fee: $198
Percent change in fee since 2005: 27.40%
Percentage of homeowners who paid: 10.60%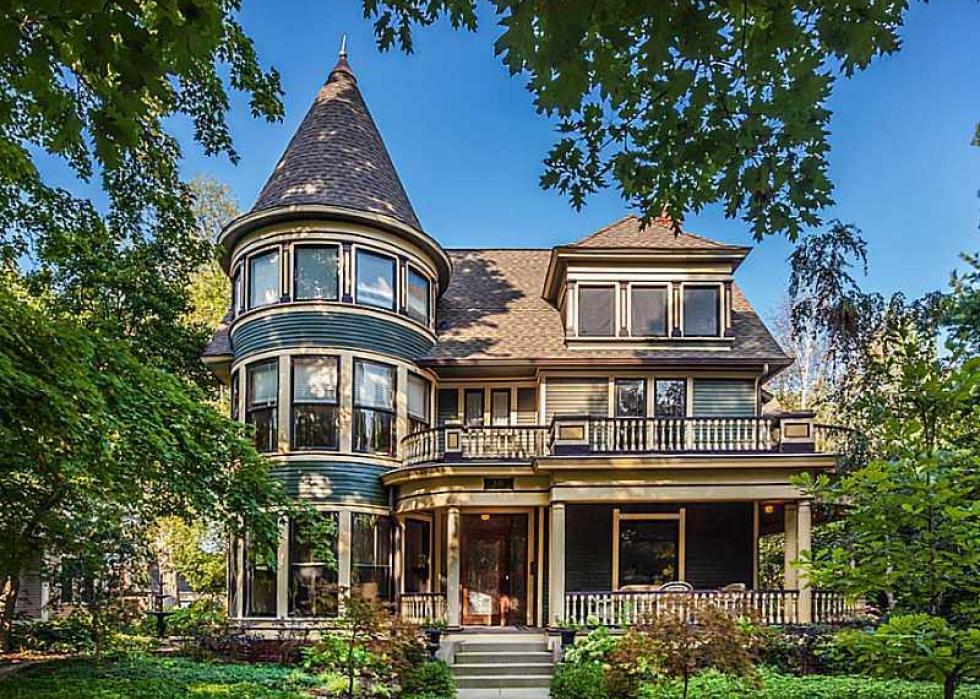 3 / 50
JDHRosewater // Wikimedia Commons
#48. Indianapolis-Carmel-Anderson, IN
Average 2015 HOA fee: $213
Percent change in fee since 2005: 35.80%
Percentage of homeowners who paid: 4.20%
4 / 50
Darren56Brown // Wikimedia Commons
#47. Warren-Troy-Farmington Hills, MI
Average 2015 HOA fee: $218
Percent change in fee since 2005: 25.70%
Percentage of homeowners who paid: 11.60%
5 / 50
BusinessEditorUSA // Wikimedia Commons
#46. Charlotte-Concord-Gastonia, NC-SC
Average 2015 HOA fee: $218
Percent change in fee since 2005: 33.10%
Percentage of homeowners who paid: 4.70%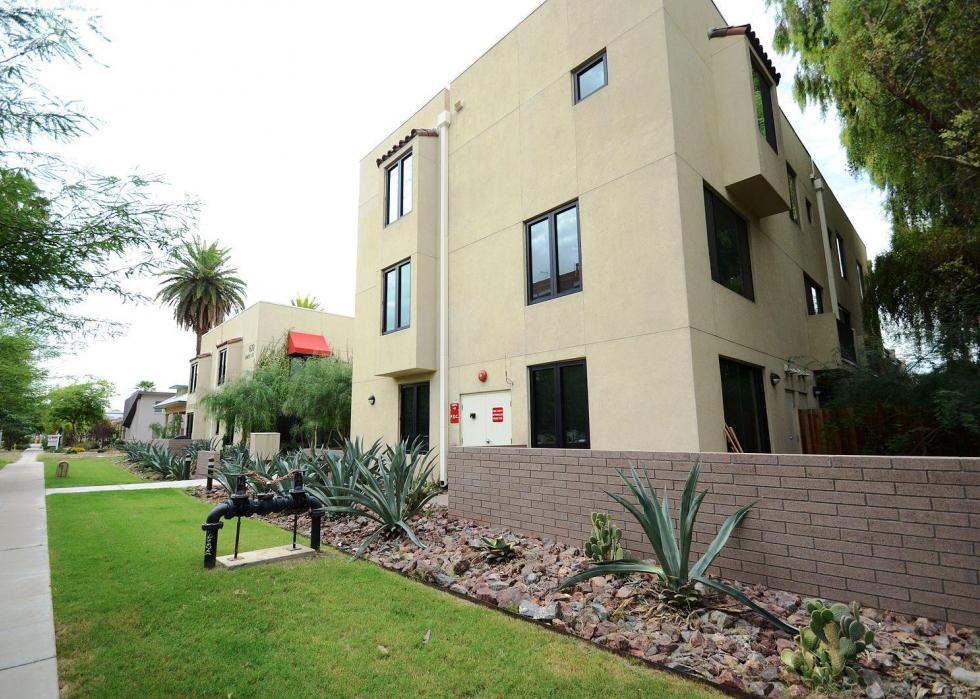 6 / 50
Kabugenyo // Wikimedia Commons
#45. Phoenix-Mesa-Scottsdale, AZ
Average 2015 HOA fee: $220
Percent change in fee since 2005: 36.00%
Percentage of homeowners who paid: 8.10%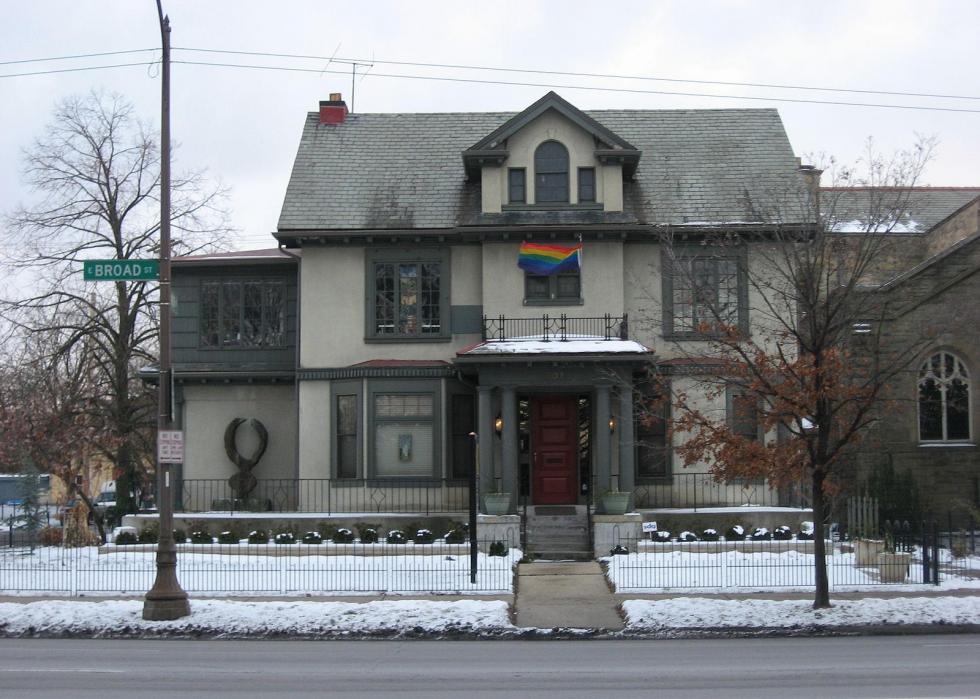 7 / 50
Nyttend // Wikimedia Commons
#44. Columbus, OH
Average 2015 HOA fee: $225
Percent change in fee since 2005: 48.80%
Percentage of homeowners who paid: 7.50%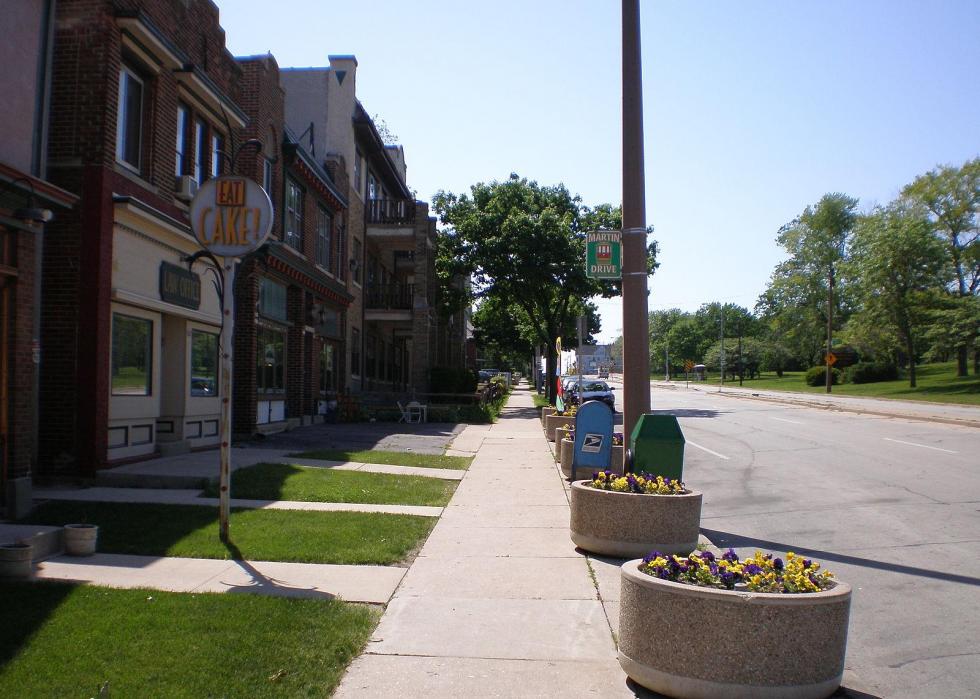 8 / 50
Martindrive // Wikimedia Commons
#43. Milwaukee-Waukesha-West Allis, WI
Average 2015 HOA fee: $236
Percent change in fee since 2005: 44.30%
Percentage of homeowners who paid: 8.50%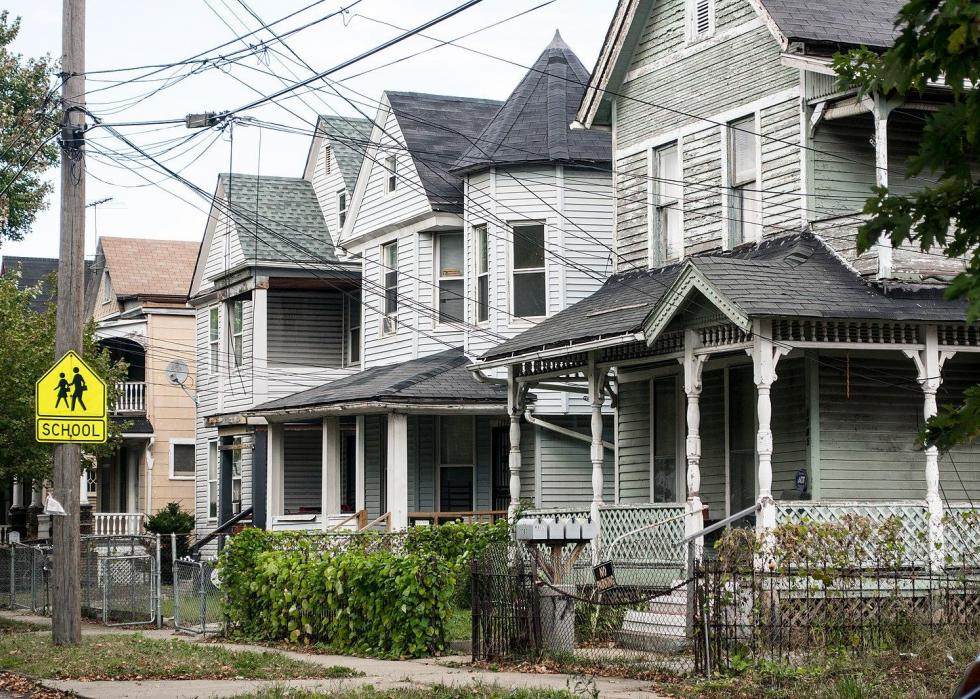 9 / 50
Tim Evanson // Wikimedia Commons
#42. Cleveland-Elyria, OH
Average 2015 HOA fee: $259
Percent change in fee since 2005: 21.30%
Percentage of homeowners who paid: 6.40%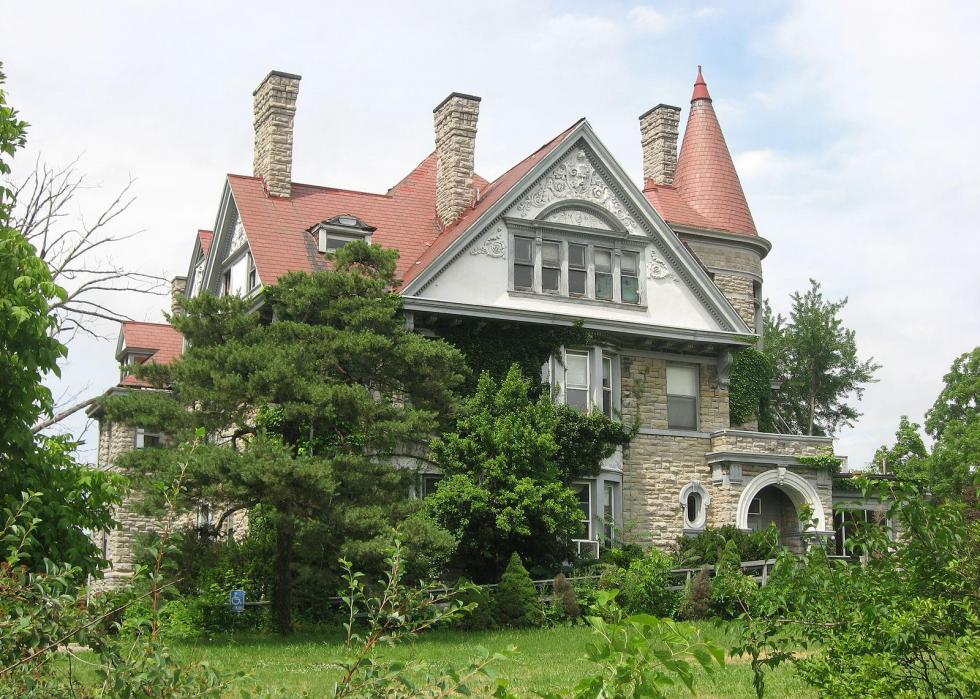 10 / 50
Nyttend // Wikimedia Commons
#41. Cincinnati, OH-KY-IN
Average 2015 HOA fee: $260
Percent change in fee since 2005: 40.70%
Percentage of homeowners who paid: 6.50%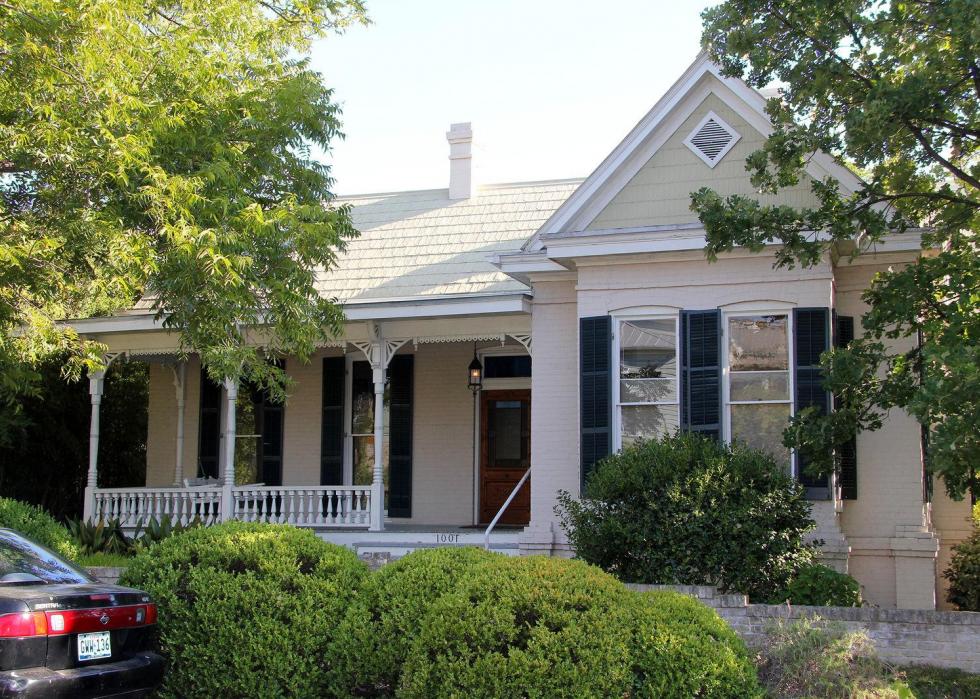 11 / 50
Larry D. Moore // Wikimedia Commons
#40. Austin-Round Rock, TX
Average 2015 HOA fee: $262
Percent change in fee since 2005: 14.60%
Percentage of homeowners who paid: 3.40%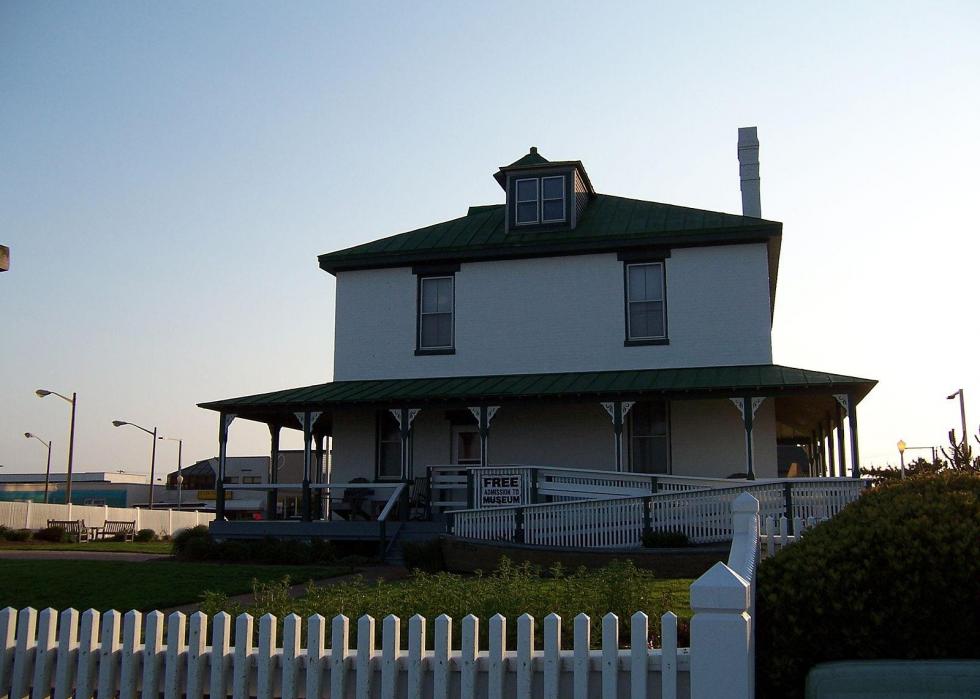 12 / 50
Iori05871 // Wikimedia Commons
#39. Virginia Beach-Norfolk-Newport News, VA-NC
Average 2015 HOA fee: $263
Percent change in fee since 2005: 75.40%
Percentage of homeowners who paid: 7.00%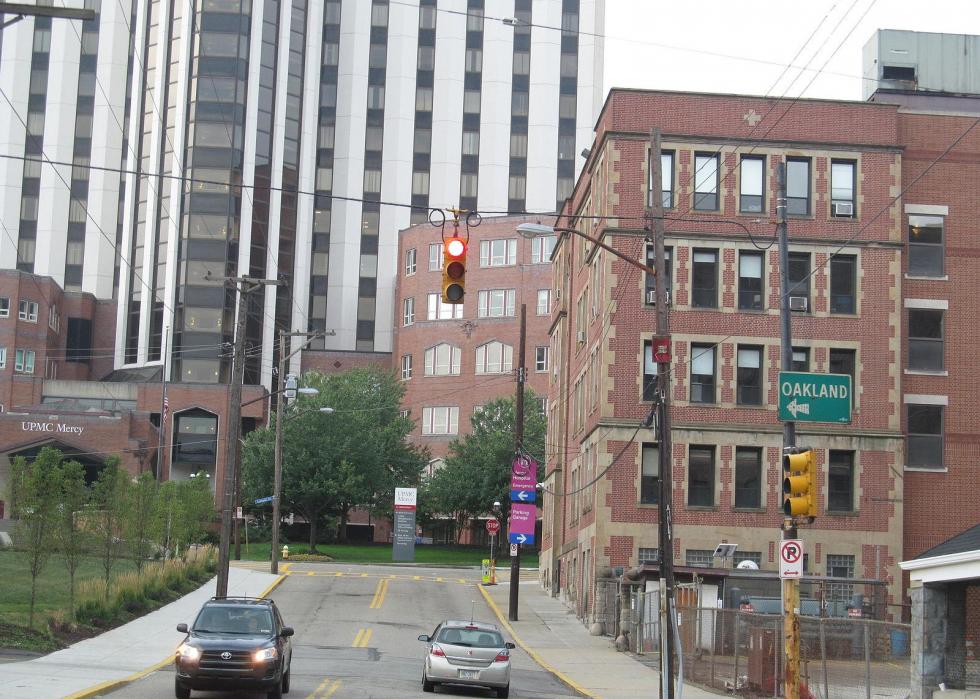 13 / 50
Doug Kerr // Wikimedia Commons
#38. Pittsburgh, PA
Average 2015 HOA fee: $265
Percent change in fee since 2005: 41.00%
Percentage of homeowners who paid: 3.20%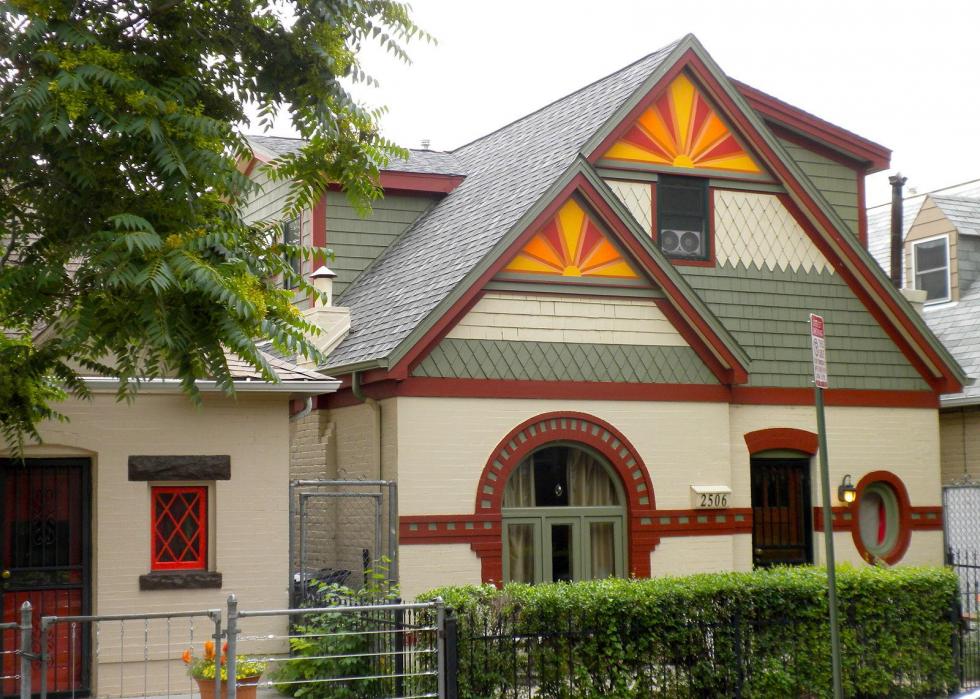 14 / 50
Smallbones // Wikimedia Commons
#37. Denver-Aurora-Lakewood, CO
Average 2015 HOA fee: $268
Percent change in fee since 2005: 38.80%
Percentage of homeowners who paid: 13.50%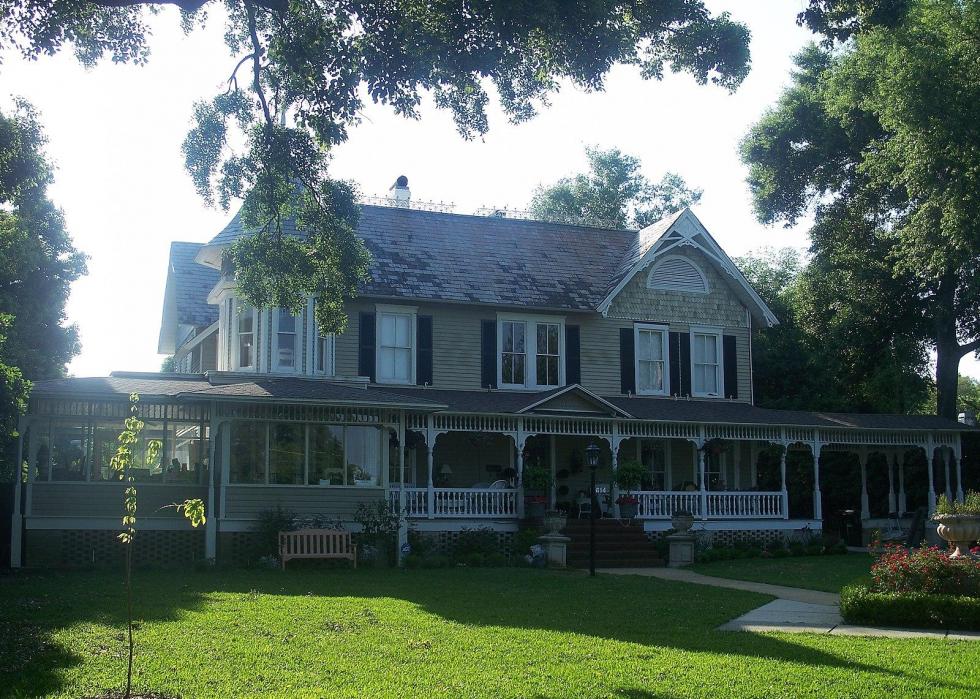 15 / 50
Ebyabe // Wikimedia Commons
#36. Orlando-Kissimmee-Sanford, FL
Average 2015 HOA fee: $271
Percent change in fee since 2005: 37.50%
Percentage of homeowners who paid: 6.50%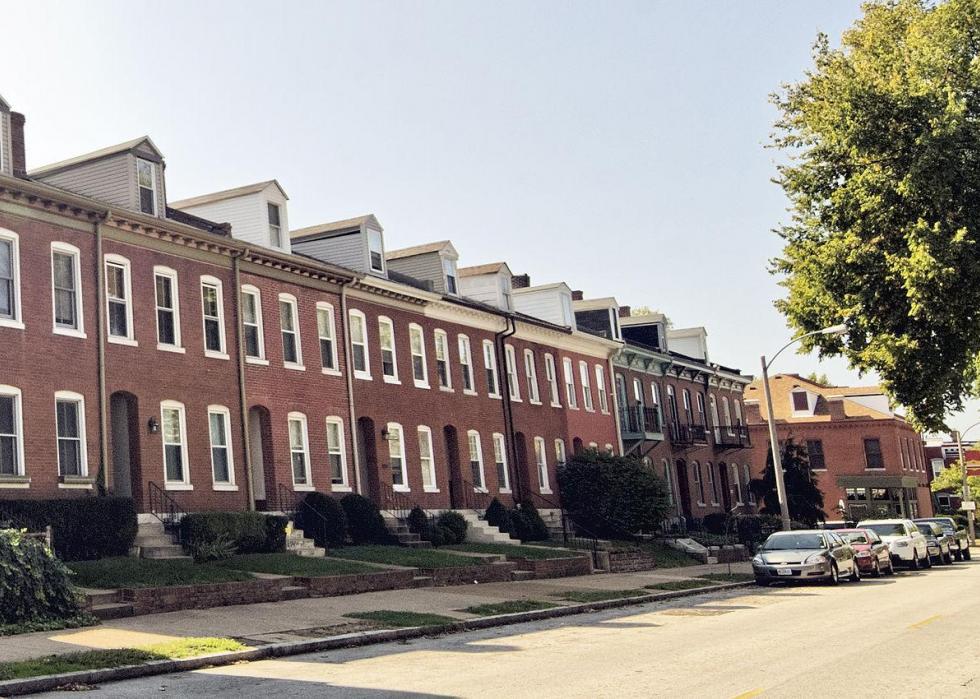 16 / 50
Parker Bontanical // Wikimedia Commons
#35. St. Louis, MO-IL
Average 2015 HOA fee: $273
Percent change in fee since 2005: 39.70%
Percentage of homeowners who paid: 4.80%
17 / 50
Andrew Jameson // Wikimedia Commons
#34. Detroit-Dearborn-Livonia, MI
Average 2015 HOA fee: $281
Percent change in fee since 2005: 16.80%
Percentage of homeowners who paid: 6.20%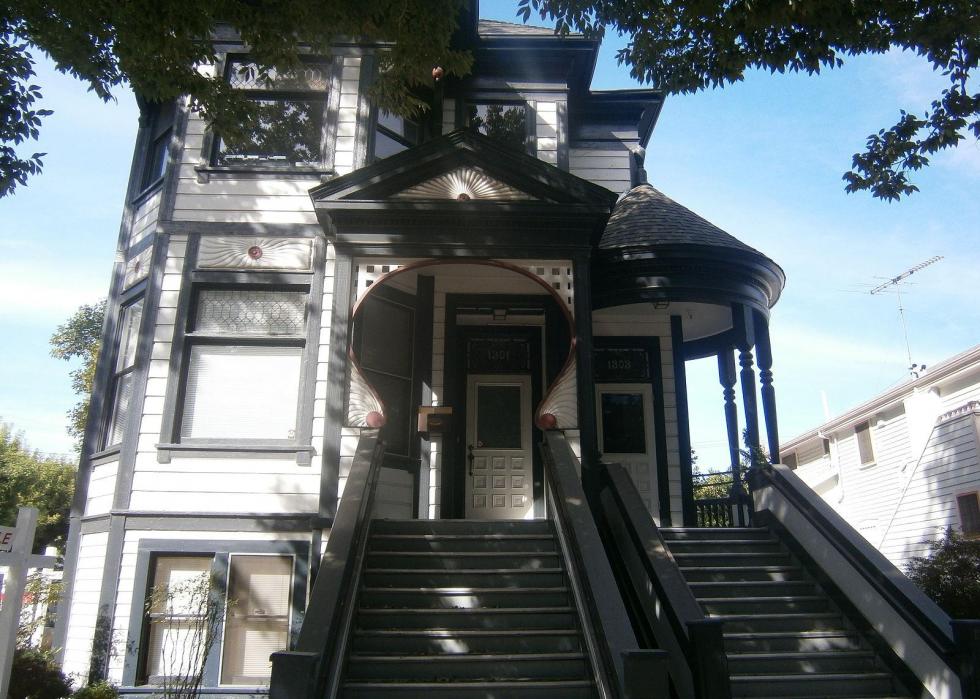 18 / 50
Shortride // Wikimedia Commons
#33. Sacramento--Roseville--Arden-Arcade, CA
Average 2015 HOA fee: $282
Percent change in fee since 2005: 23.60%
Percentage of homeowners who paid: 3.60%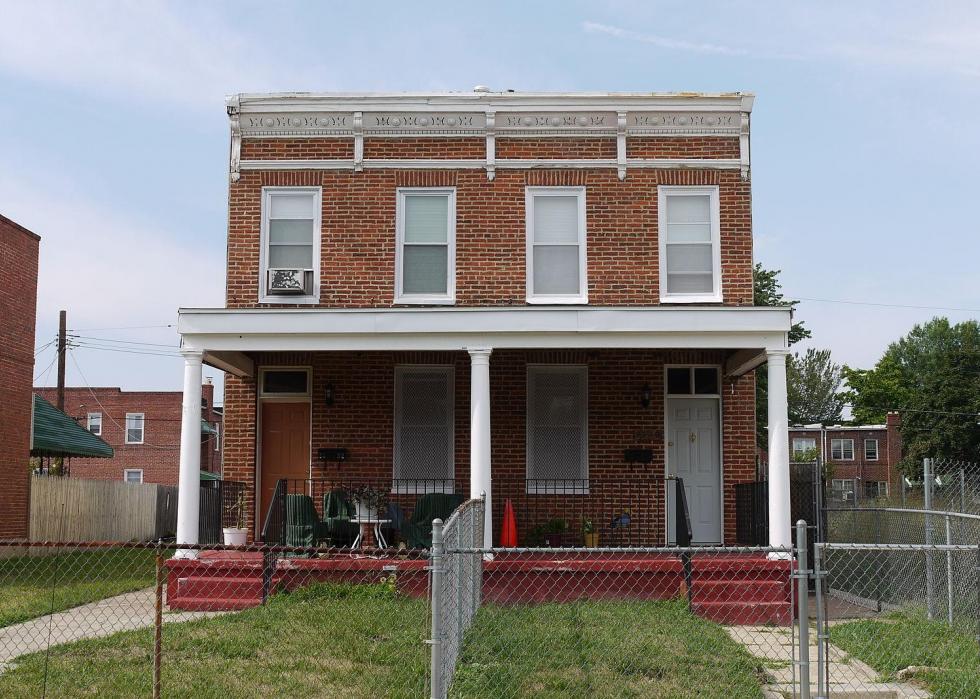 19 / 50
Baltimore Heritage // Wikimedia Commons
#32. Baltimore-Columbia-Towson, MD
Average 2015 HOA fee: $284
Percent change in fee since 2005: 68.40%
Percentage of homeowners who paid: 8.70%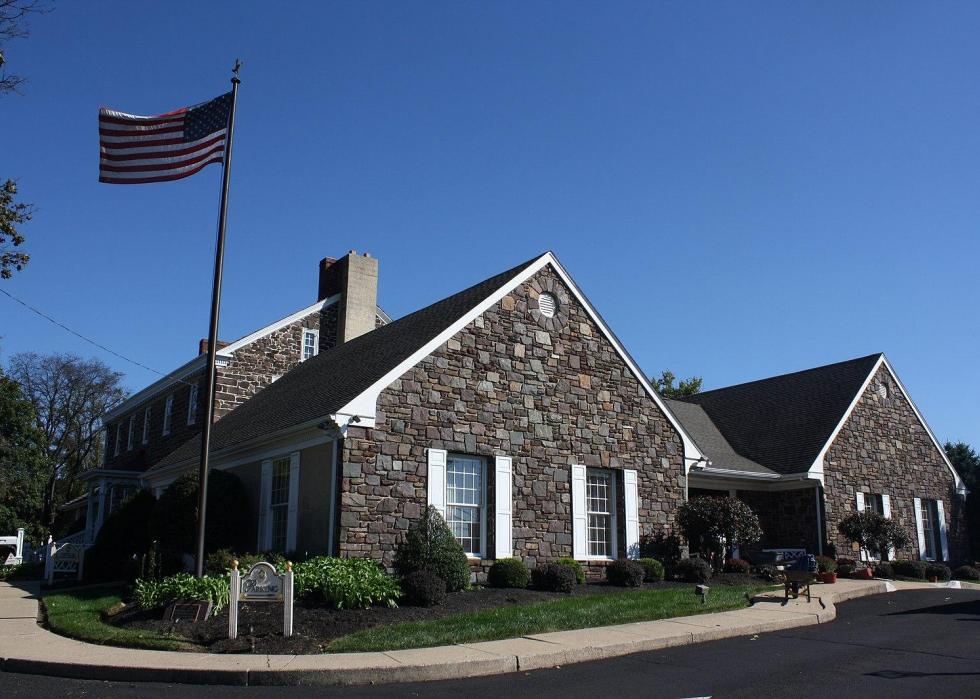 20 / 50
Shuvaev // Wikimedia Commons
#31. Montgomery County-Bucks County-Chester County, PA
Average 2015 HOA fee: $292
Percent change in fee since 2005: 35.70%
Percentage of homeowners who paid: 9.80%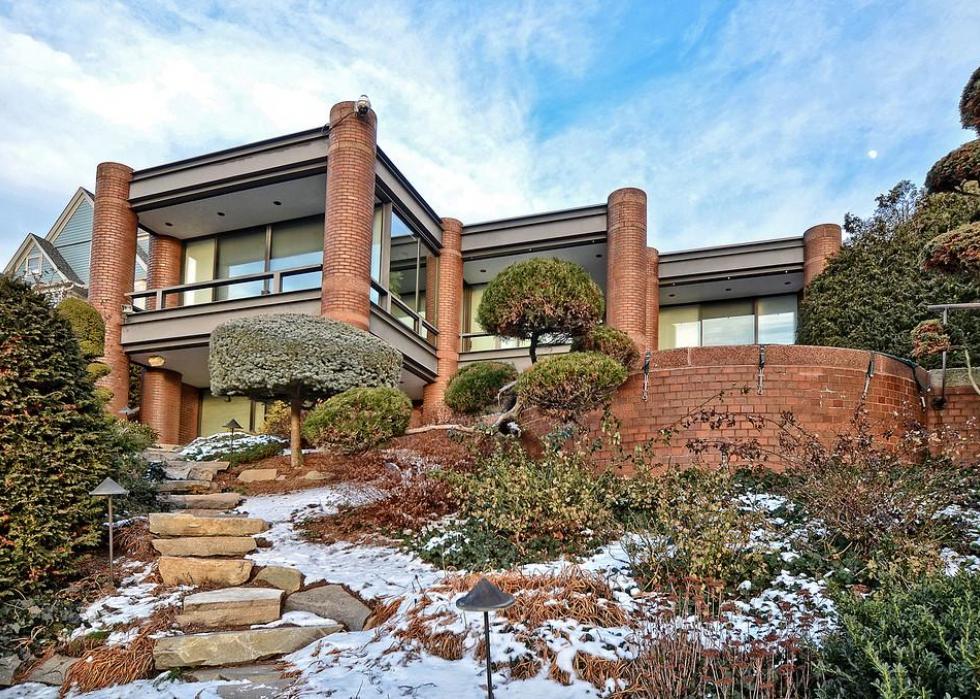 21 / 50
Donmartone // Wikimedia Commons
#30. Providence-Warwick, RI-MA
Average 2015 HOA fee: $294
Percent change in fee since 2005: 50.50%
Percentage of homeowners who paid: 5.20%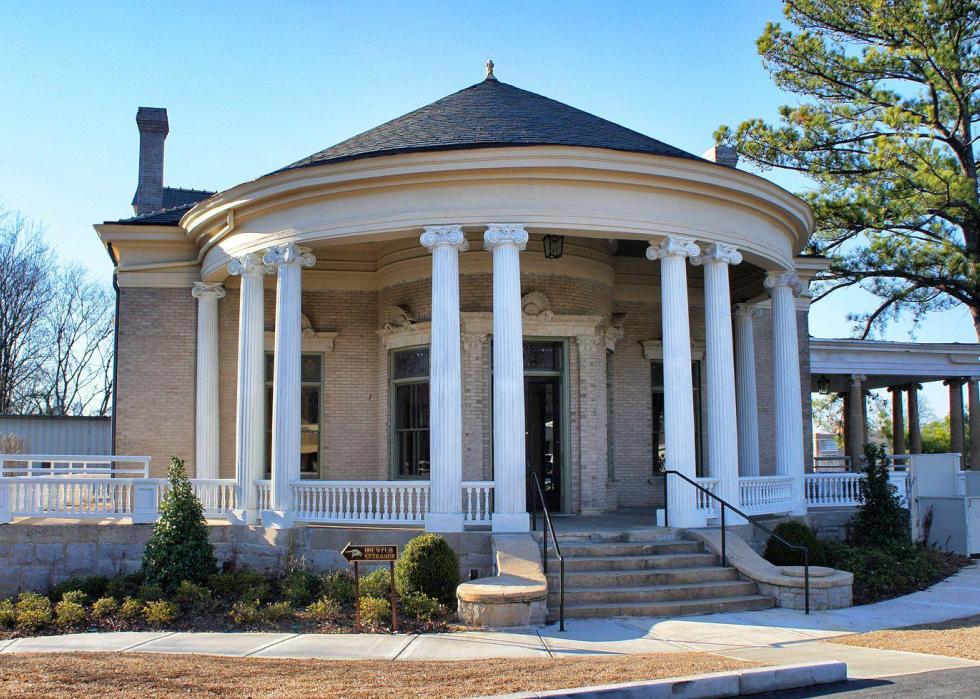 22 / 50
Keizers // Wikimedia Commons
#29. Atlanta-Sandy Springs-Roswell, GA
Average 2015 HOA fee: $294
Percent change in fee since 2005: 26.60%
Percentage of homeowners who paid: 5.50%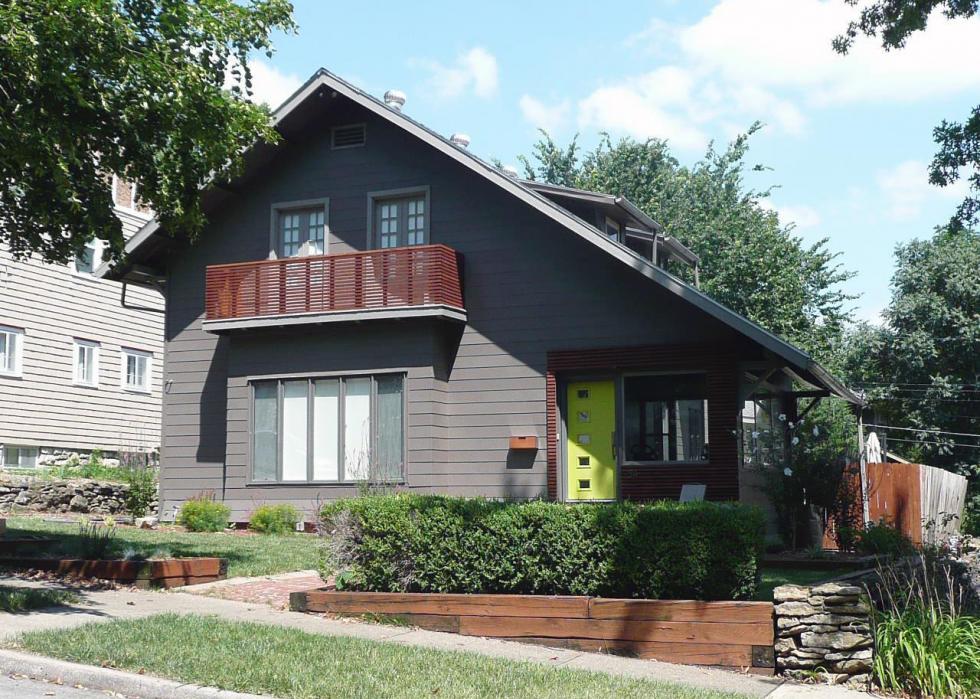 23 / 50
Mwkruse // Wikimedia Commons
#28. Kansas City, MO-KS
Average 2015 HOA fee: $296
Percent change in fee since 2005: 40.50%
Percentage of homeowners who paid: 2.60%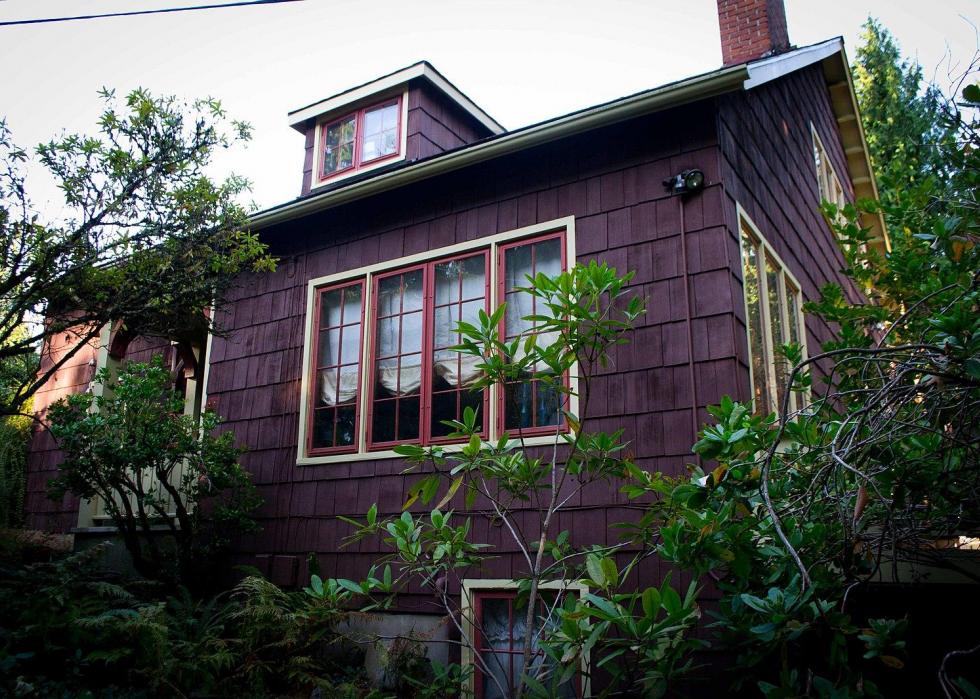 24 / 50
Visitor7 // Wikimedia Commons
#27. Portland-Vancouver-Hillsboro, OR-WA
Average 2015 HOA fee: $306
Percent change in fee since 2005: 48.80%
Percentage of homeowners who paid: 4.60%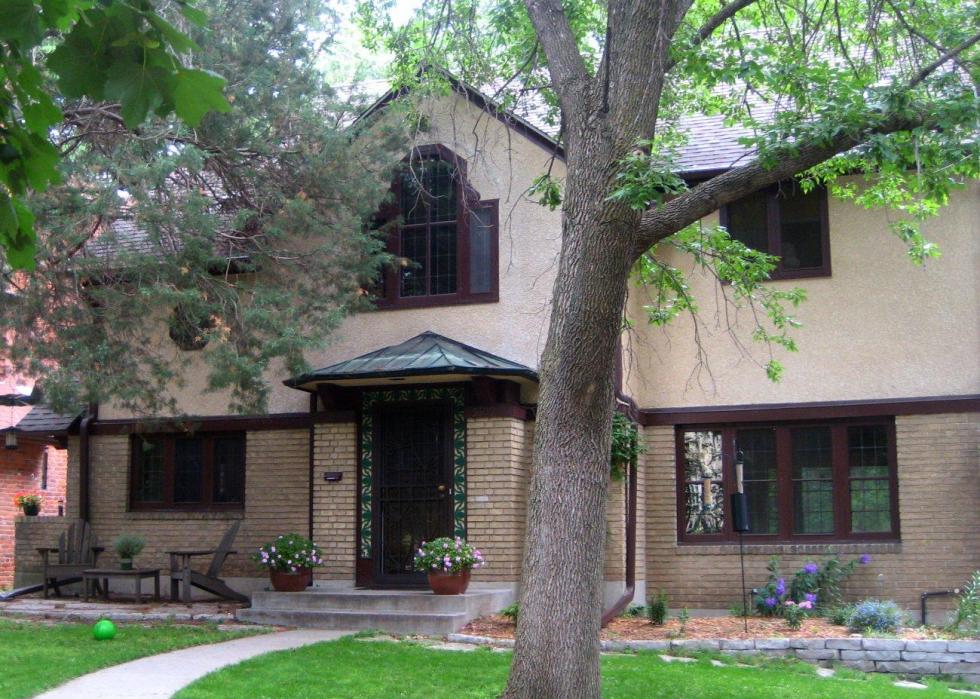 25 / 50
Chicagogeek // Wikimedia Commons
#26. Minneapolis-St. Paul-Bloomington, MN-WI
Average 2015 HOA fee: $307
Percent change in fee since 2005: 44.70%
Percentage of homeowners who paid: 9.70%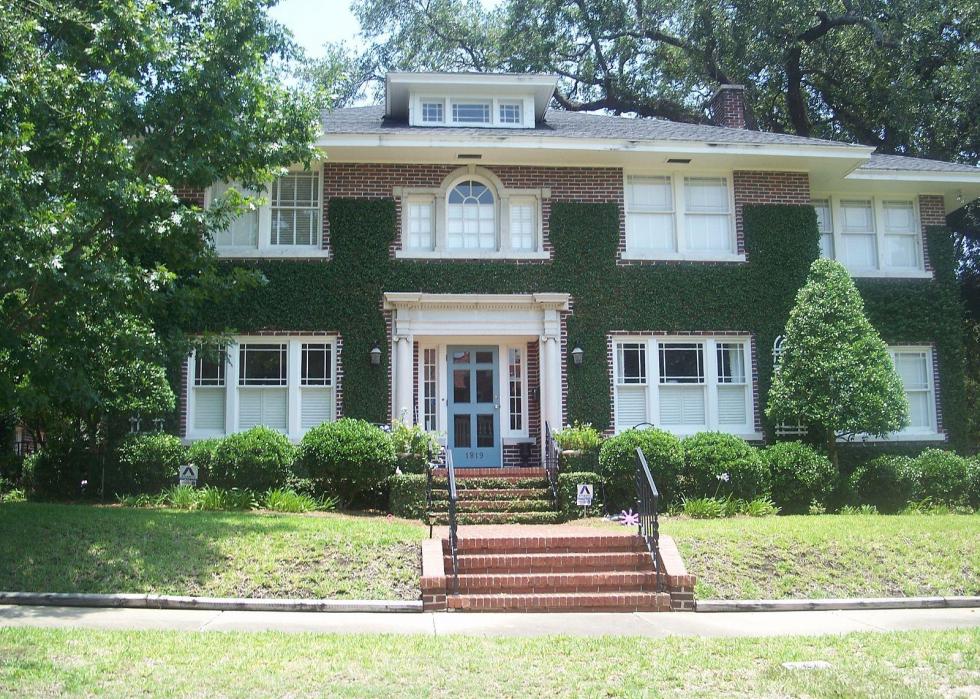 26 / 50
Ebyabe // Wikimedia Commons
#25. Jacksonville, FL
Average 2015 HOA fee: $308
Percent change in fee since 2005: 41.90%
Percentage of homeowners who paid: 5.10%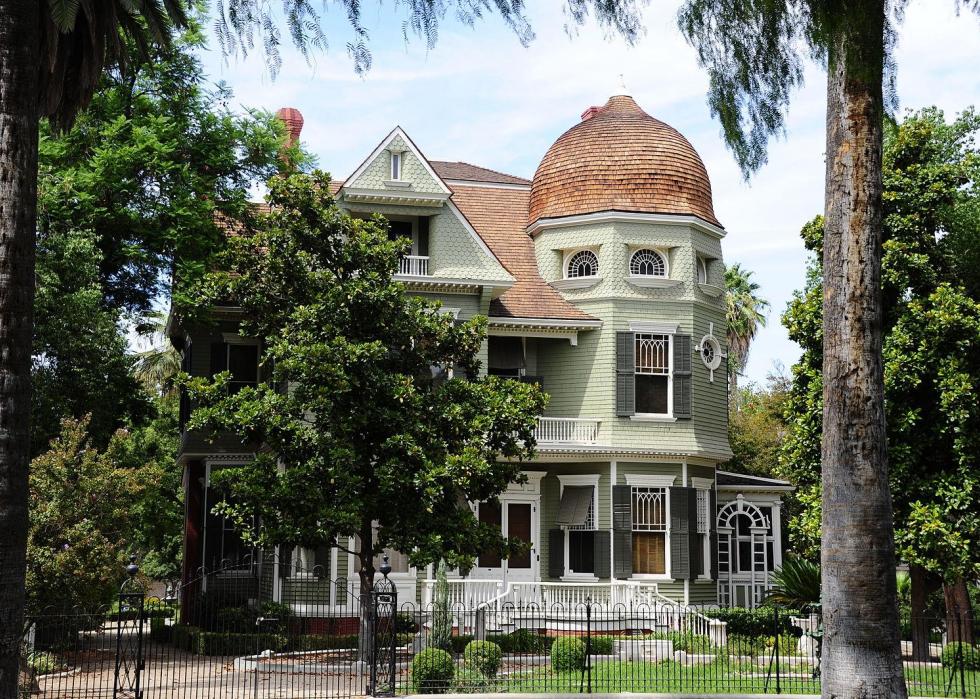 27 / 50
Mliedel // Wikimedia Commons
#24. Riverside-San Bernardino-Ontario, CA
Average 2015 HOA fee: $323
Percent change in fee since 2005: 17.30%
Percentage of homeowners who paid: 4.70%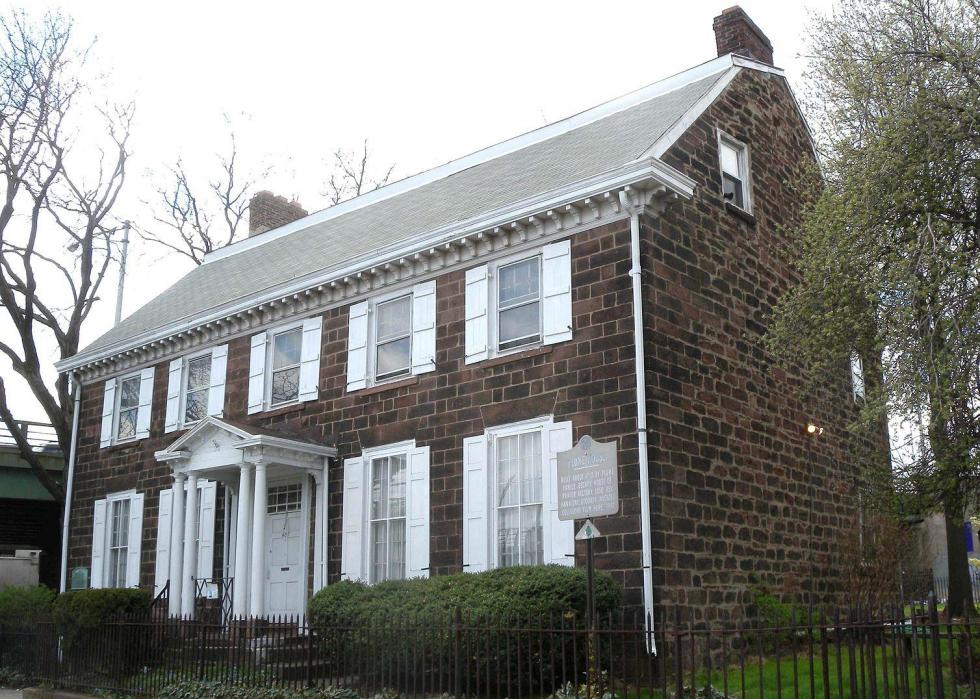 28 / 50
Jim Henderson // Wikimedia Commons
#23. Newark, NJ-PA
Average 2015 HOA fee: $323
Percent change in fee since 2005: 34.10%
Percentage of homeowners who paid: 11.20%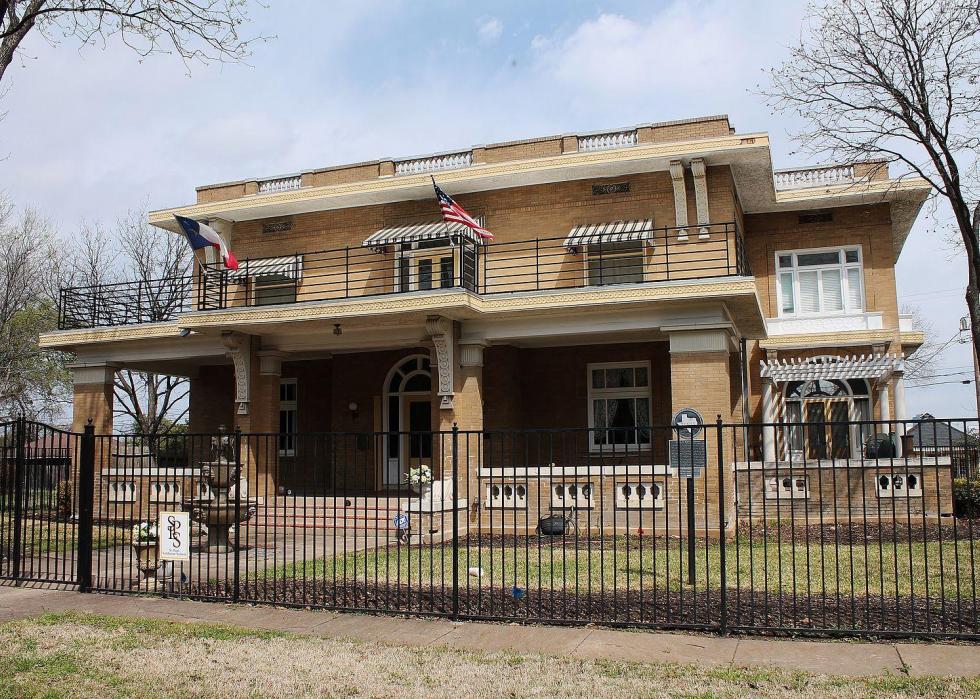 29 / 50
Renelibrary // Wikimedia Commons
#22. Fort Worth-Arlington, TX
Average 2015 HOA fee: $324
Percent change in fee since 2005: 28.30%
Percentage of homeowners who paid: 1.00%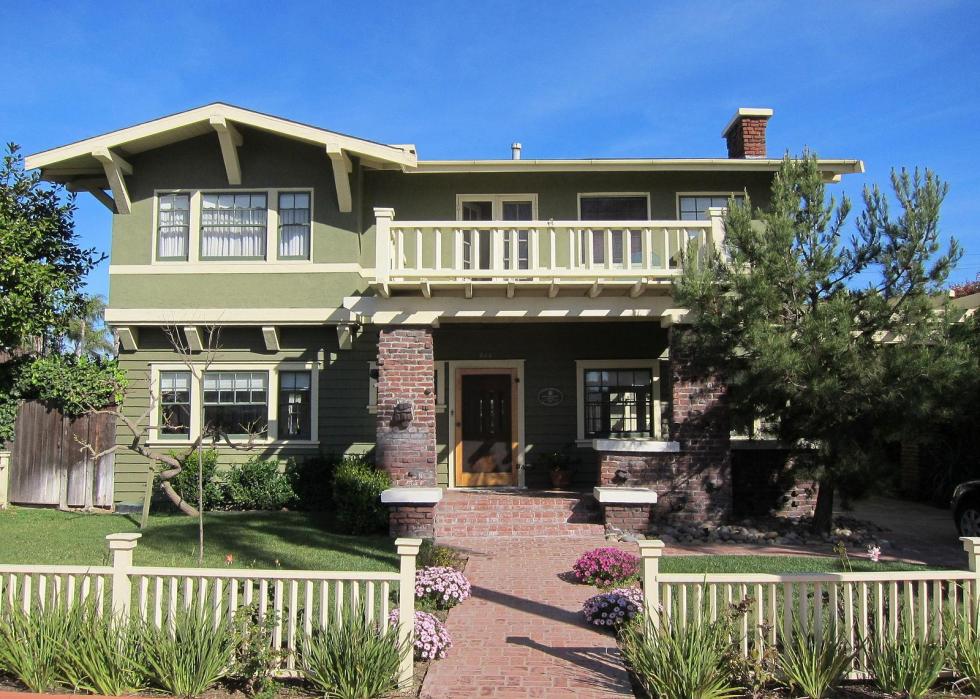 30 / 50
Jamie Lantzy // Wikimedia Commons
#21. San Diego-Carlsbad, CA
Average 2015 HOA fee: $327
Percent change in fee since 2005: 41.90%
Percentage of homeowners who paid: 16.70%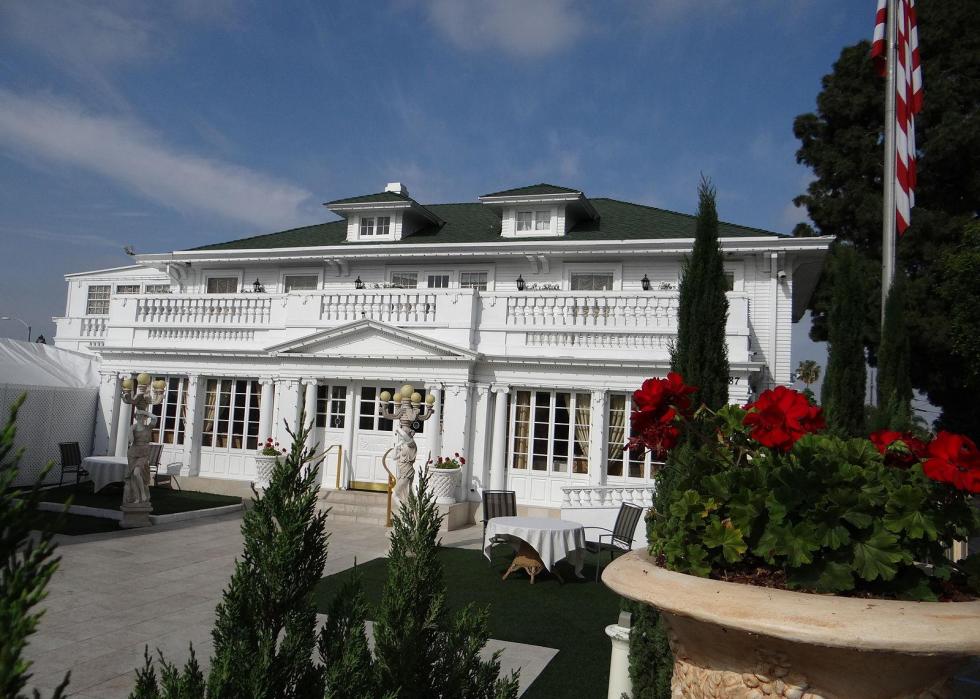 31 / 50
Cbl62 // Wikimedia Commons
#20. Anaheim-Santa Ana-Irvine, CA
Average 2015 HOA fee: $327
Percent change in fee since 2005: 30.80%
Percentage of homeowners who paid: 20.60%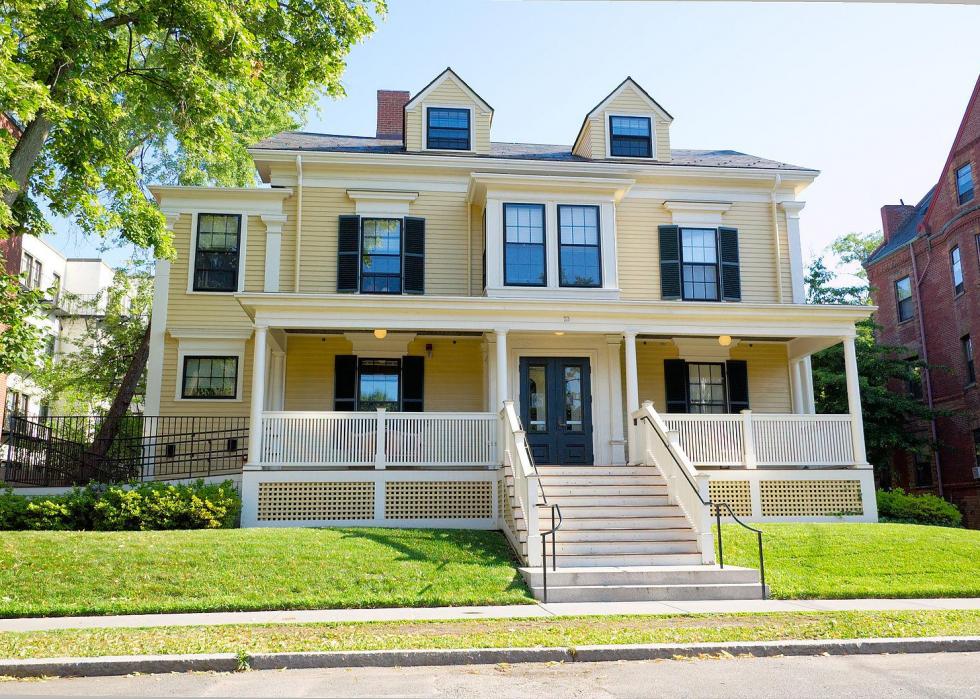 32 / 50
Fletcher6 // Wikimedia Commons
#19. Cambridge-Newton-Framingham, MA
Average 2015 HOA fee: $338
Percent change in fee since 2005: 27.20%
Percentage of homeowners who paid: 13.00%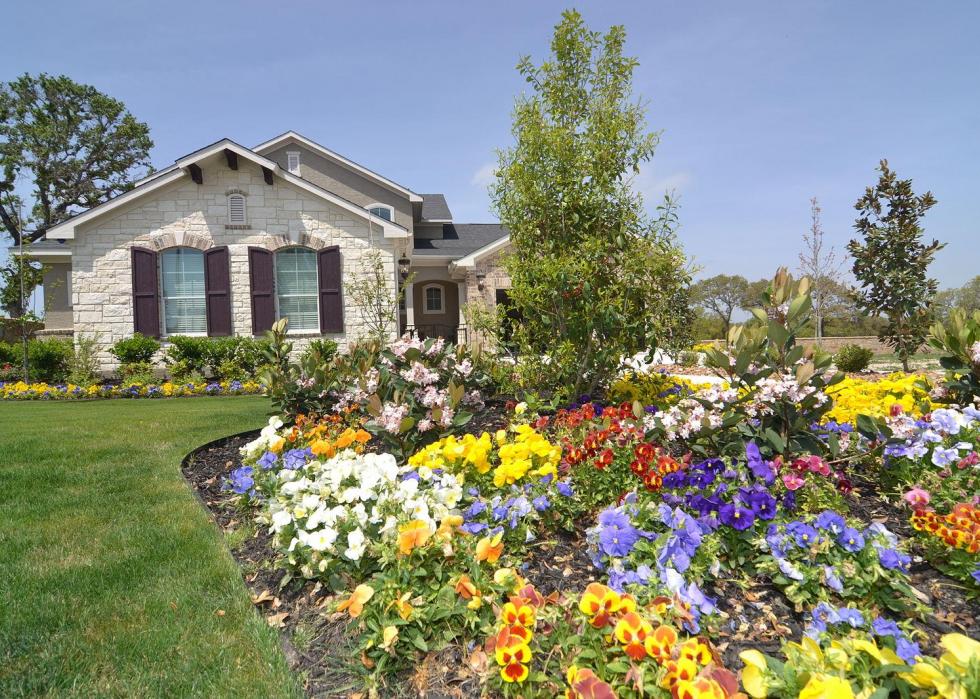 33 / 50
Francisco Garcia // Wikimedia Commons
#18. San Antonio-New Braunfels, TX
Average 2015 HOA fee: $340
Percent change in fee since 2005: 13.20%
Percentage of homeowners who paid: 1.80%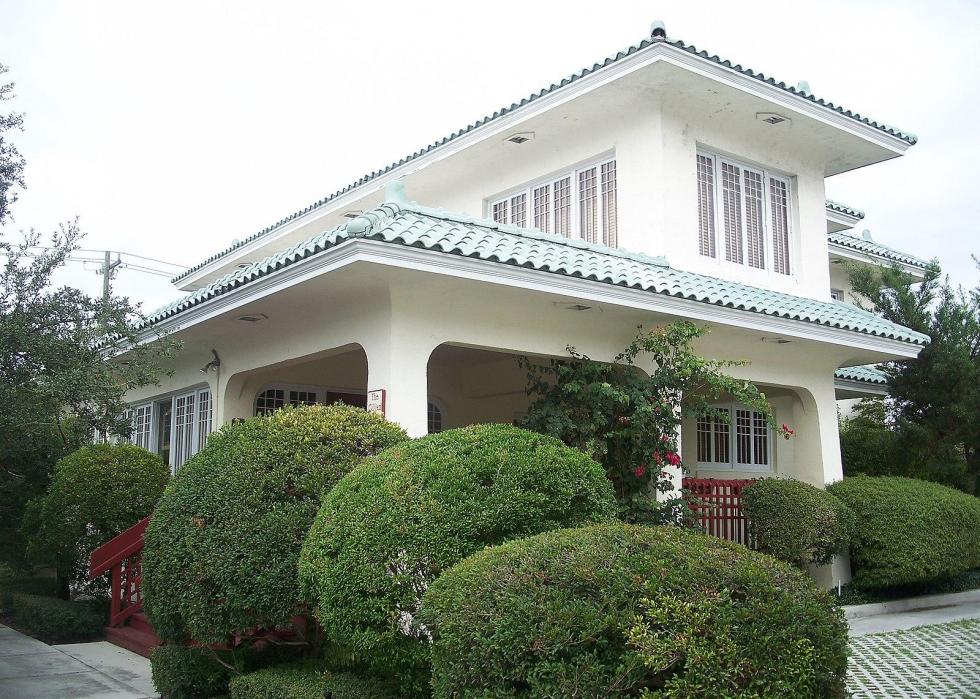 34 / 50
Ebyabe // Wikimedia Commons
#17. Fort Lauderdale-Pompano Beach-Deerfield Beach, FL
Average 2015 HOA fee: $341
Percent change in fee since 2005: 35.40%
Percentage of homeowners who paid: 35.30%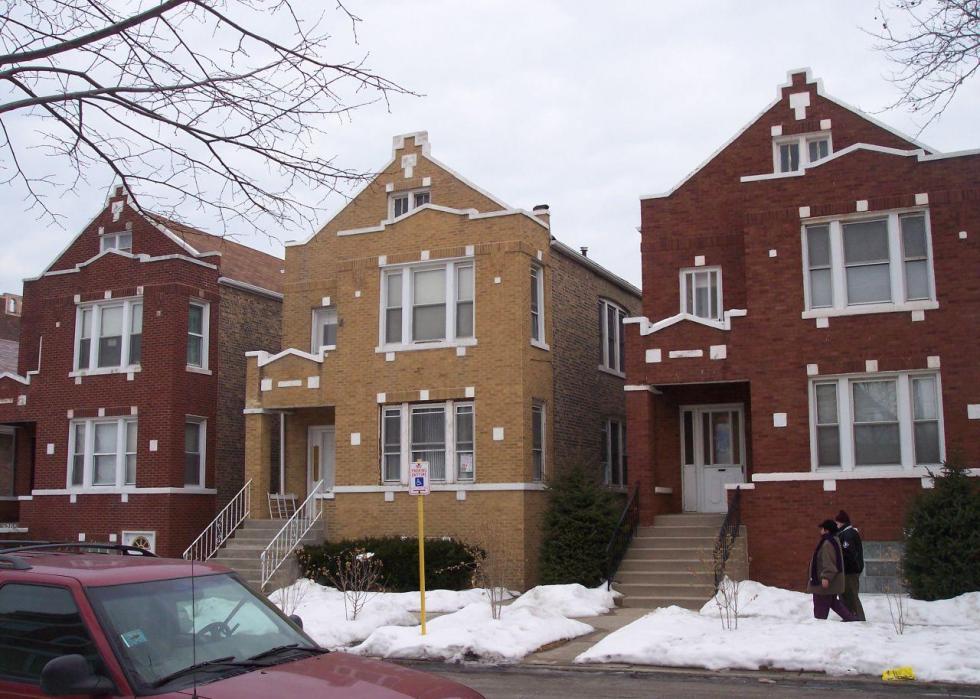 35 / 50
Jeekc // Wikimedia Commons
#16. Chicago-Naperville-Arlington Heights, IL
Average 2015 HOA fee: $342
Percent change in fee since 2005: 26.60%
Percentage of homeowners who paid: 18.00%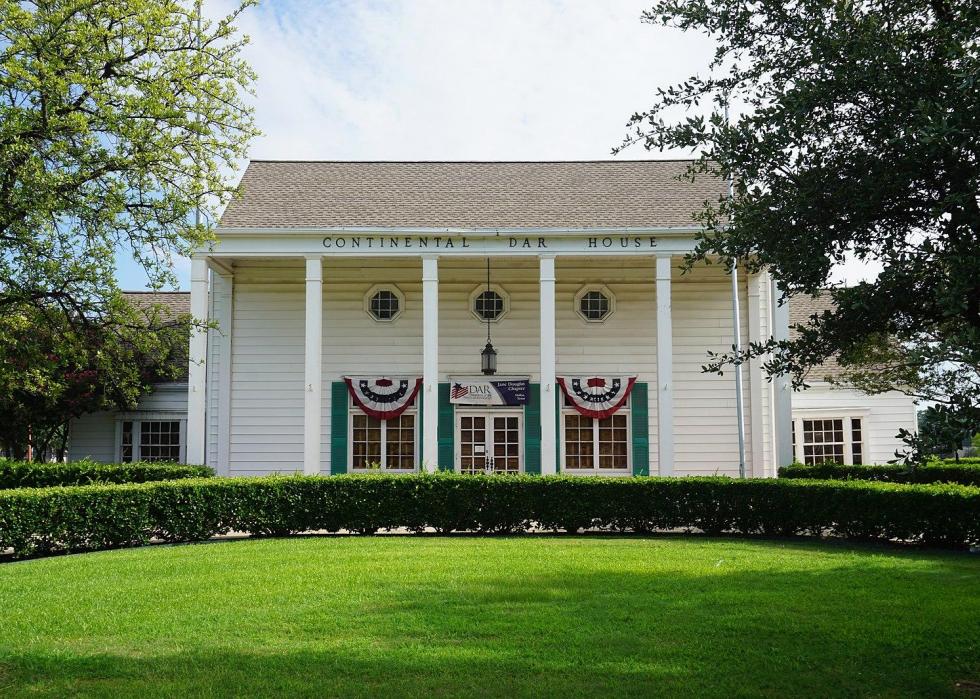 36 / 50
Michael Barera // Wikimedia Commons
#15. Dallas-Plano-Irving, TX
Average 2015 HOA fee: $349
Percent change in fee since 2005: 16.50%
Percentage of homeowners who paid: 3.00%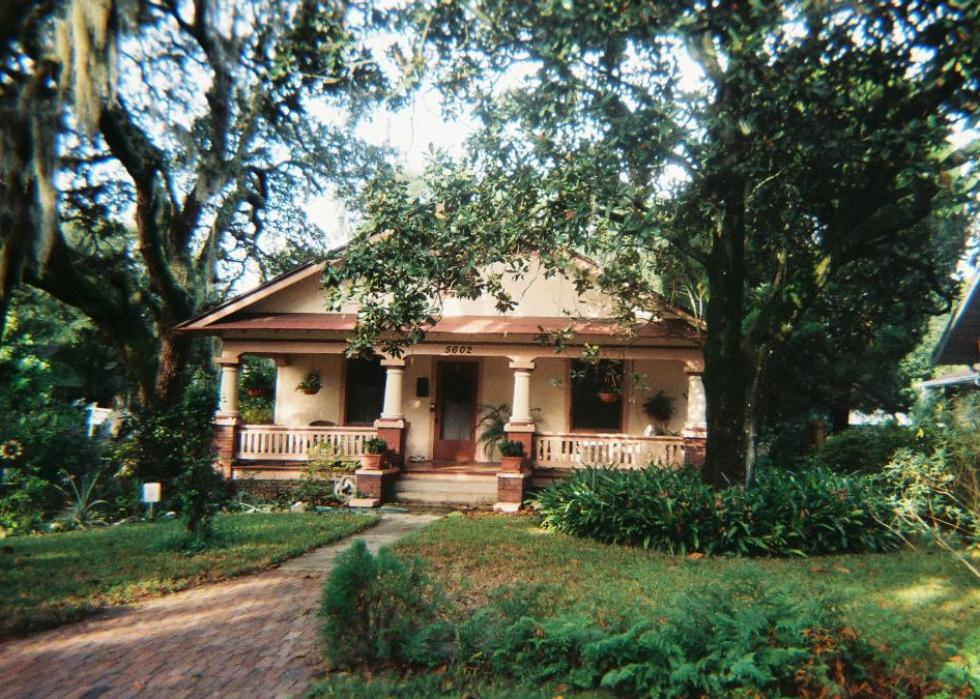 37 / 50
Ebyabe // Wikimedia Commons
#14. Tampa-St. Petersburg-Clearwater, FL
Average 2015 HOA fee: $353
Percent change in fee since 2005: 49.80%
Percentage of homeowners who paid: 13.00%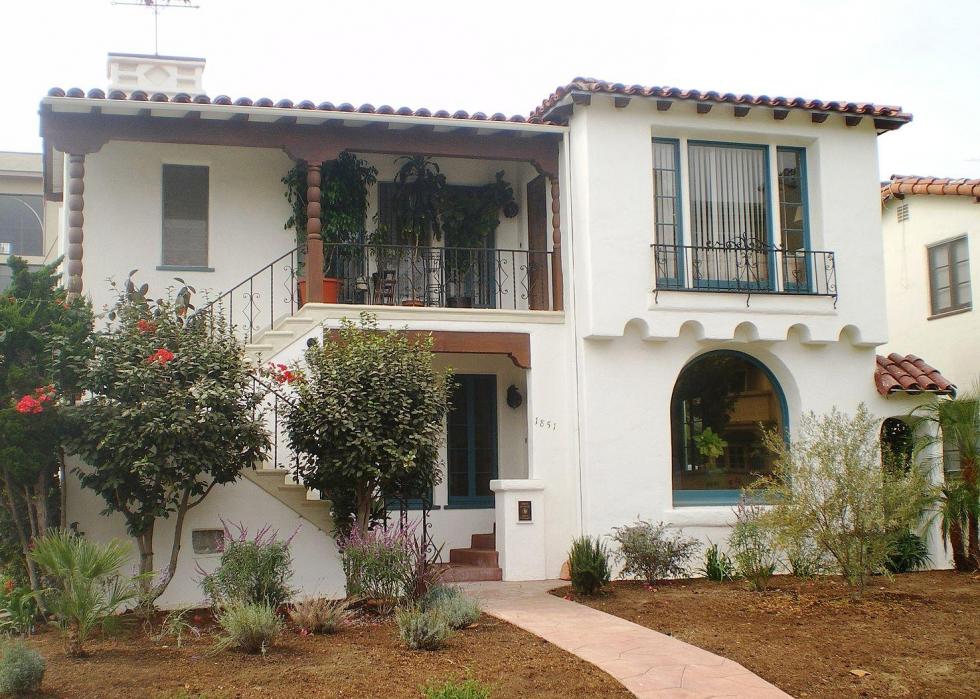 38 / 50
Los Angeles // Wikimedia Commons
#13. Los Angeles-Long Beach-Glendale, CA
Average 2015 HOA fee: $354
Percent change in fee since 2005: 34.10%
Percentage of homeowners who paid: 11.90%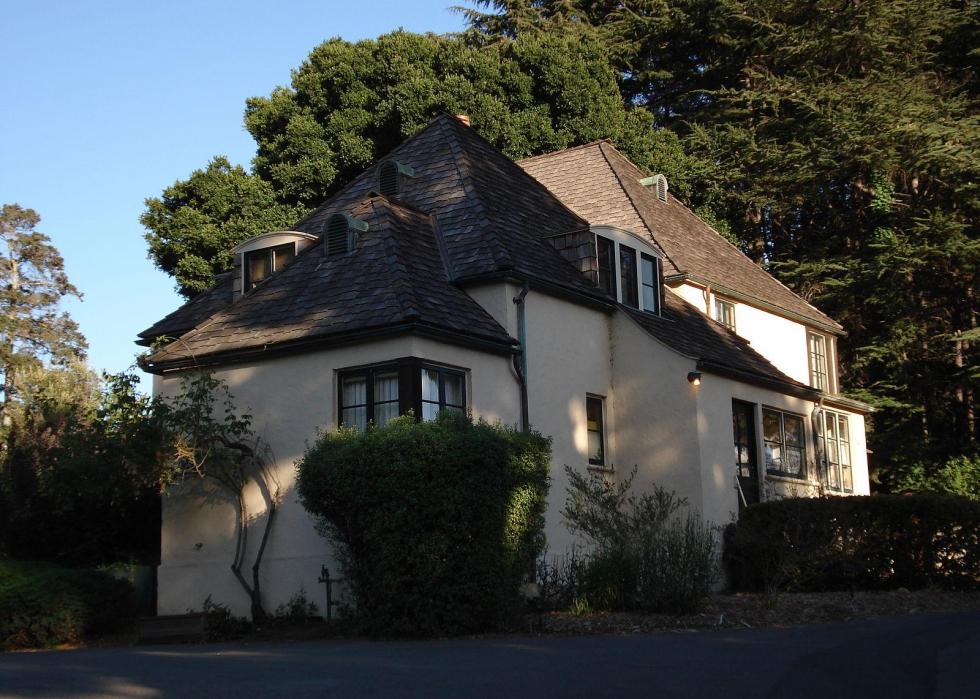 39 / 50
Mistoffeles // Wikimedia Commons
#12. Oakland-Hayward-Berkeley, CA
Average 2015 HOA fee: $356
Percent change in fee since 2005: 27.20%
Percentage of homeowners who paid: 10.70%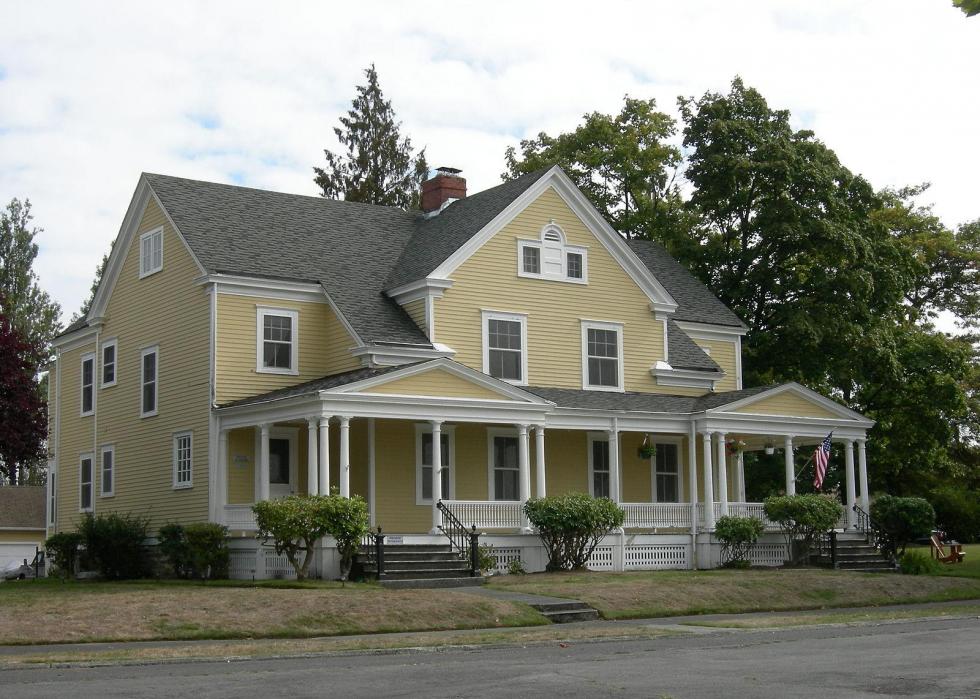 40 / 50
Joe Mabel // Wikimedia Commons
#11. Seattle-Bellevue-Everett, WA
Average 2015 HOA fee: $363
Percent change in fee since 2005: 46.10%
Percentage of homeowners who paid: 11.20%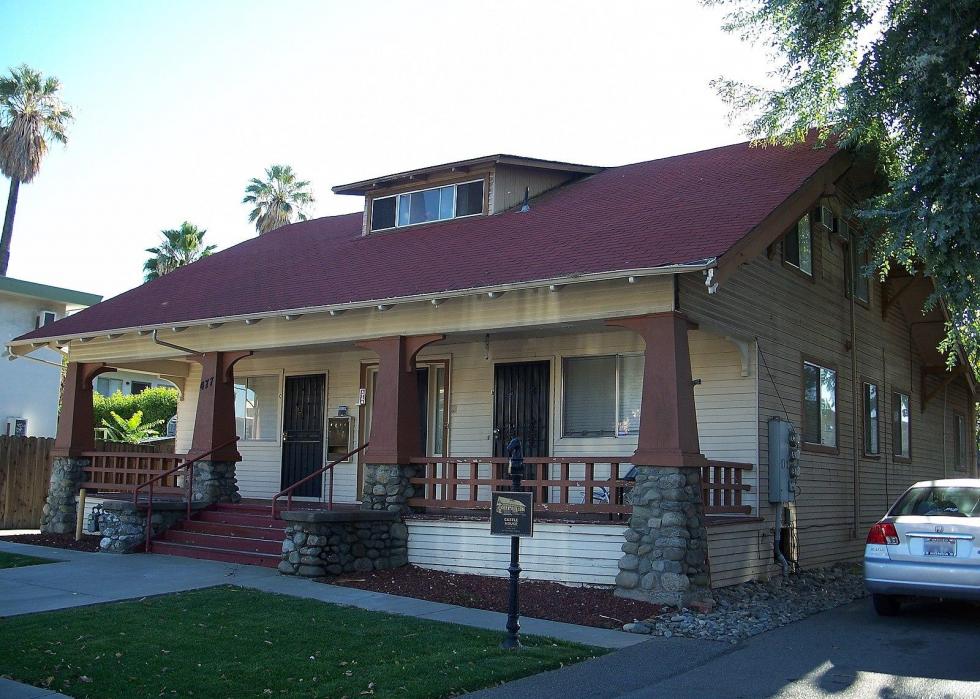 41 / 50
Eugene Zelenko // Wikimedia Commons
#10. San Jose-Sunnyvale-Santa Clara, CA
Average 2015 HOA fee: $367
Percent change in fee since 2005: 33.10%
Percentage of homeowners who paid: 13.00%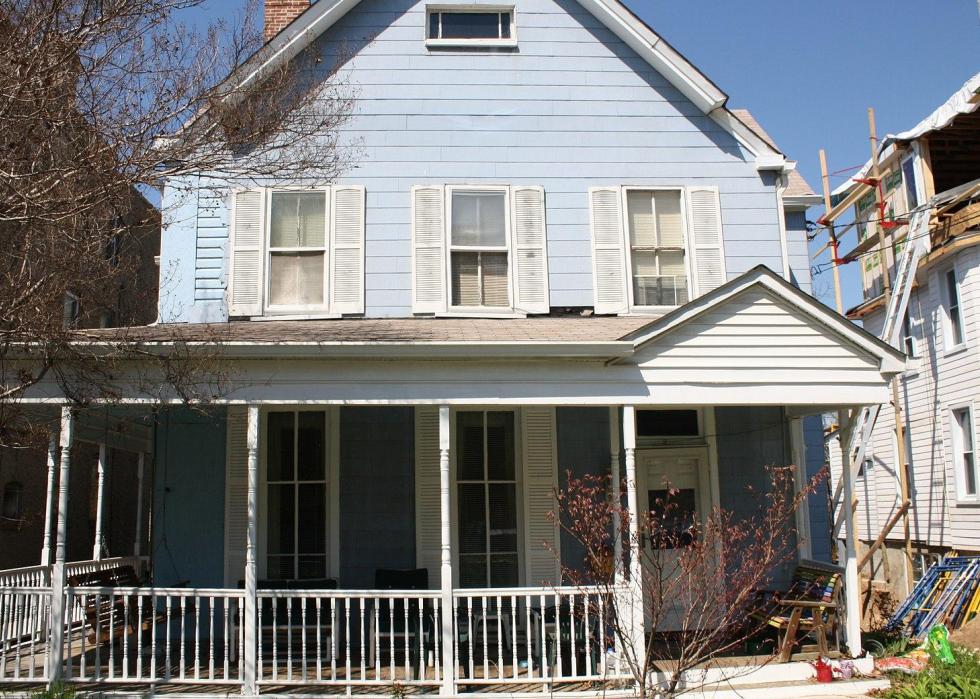 42 / 50
Elvert Barnes // Wikimedia Commons
#9. Washington-Arlington-Alexandria, DC-VA-MD-WV
Average 2015 HOA fee: $387
Percent change in fee since 2005: 49.40%
Percentage of homeowners who paid: 13.70%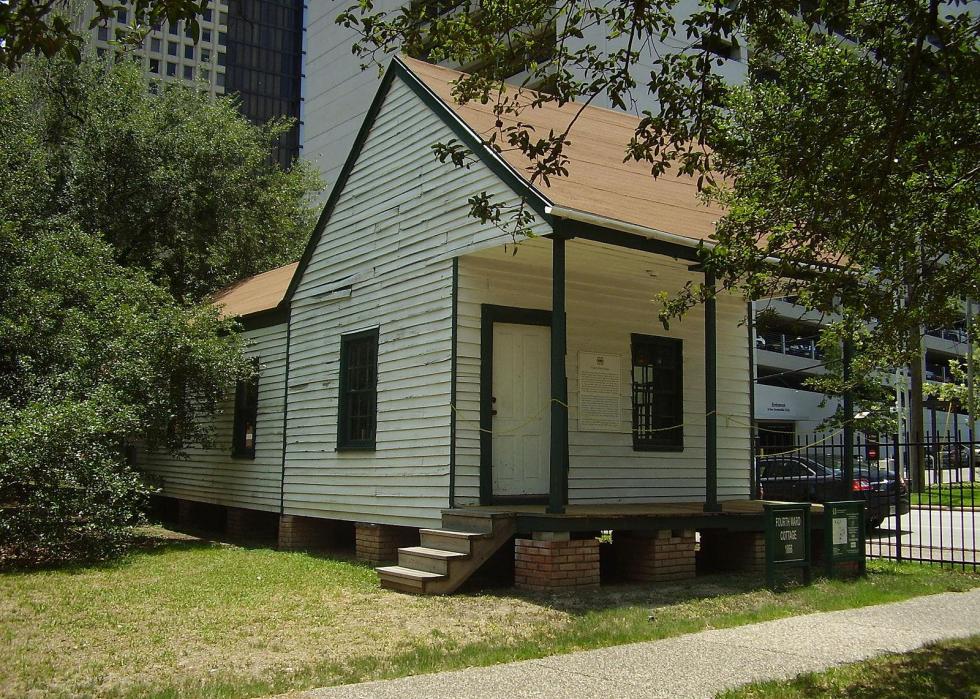 43 / 50
Whispertome // Wikimedia Commons
#8. Houston-The Woodlands-Sugar Land, TX
Average 2015 HOA fee: $387
Percent change in fee since 2005: 38.70%
Percentage of homeowners who paid: 3.90%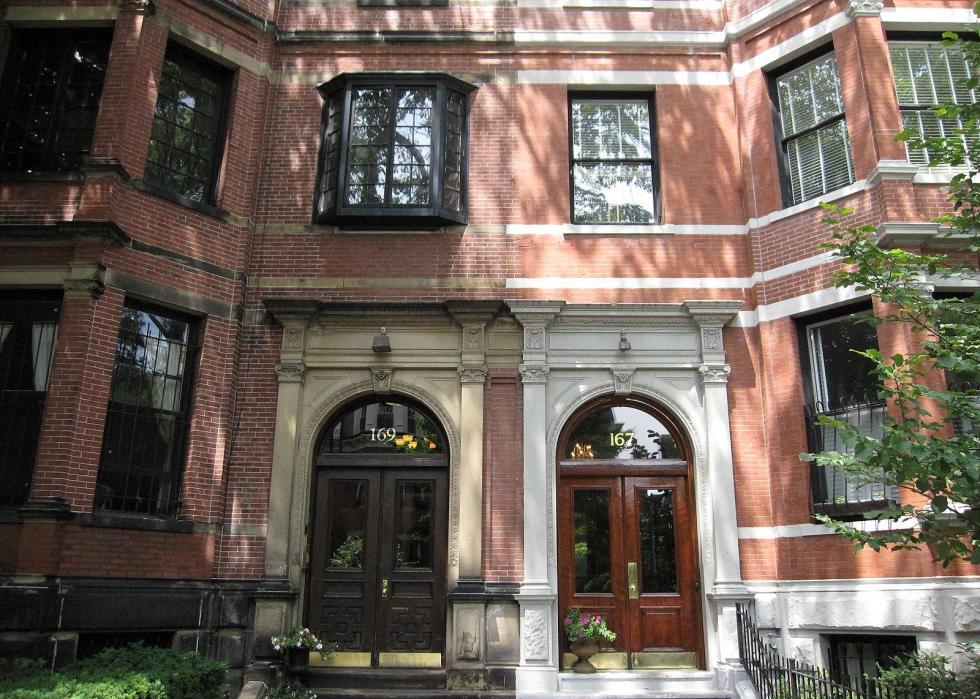 44 / 50
M2545 // Wikimedia Commons
#7. Boston, MA
Average 2015 HOA fee: $387
Percent change in fee since 2005: 21.70%
Percentage of homeowners who paid: 14.50%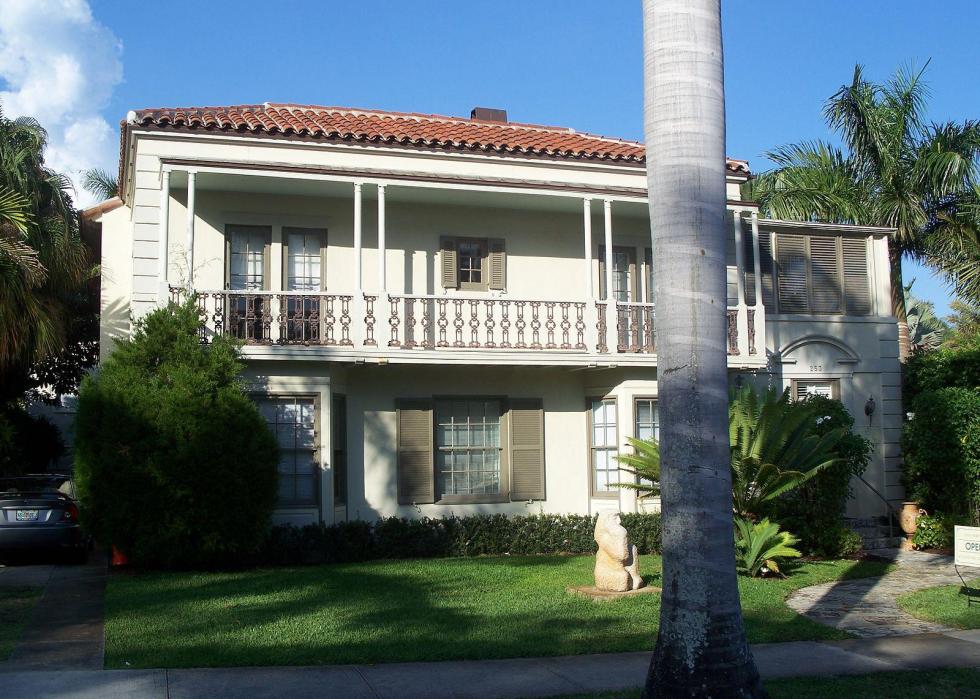 45 / 50
Ebyabe // Wikimedia Commons
#6. West Palm Beach-Boca Raton-Delray Beach, FL
Average 2015 HOA fee: $399
Percent change in fee since 2005: 38.00%
Percentage of homeowners who paid: 32.70%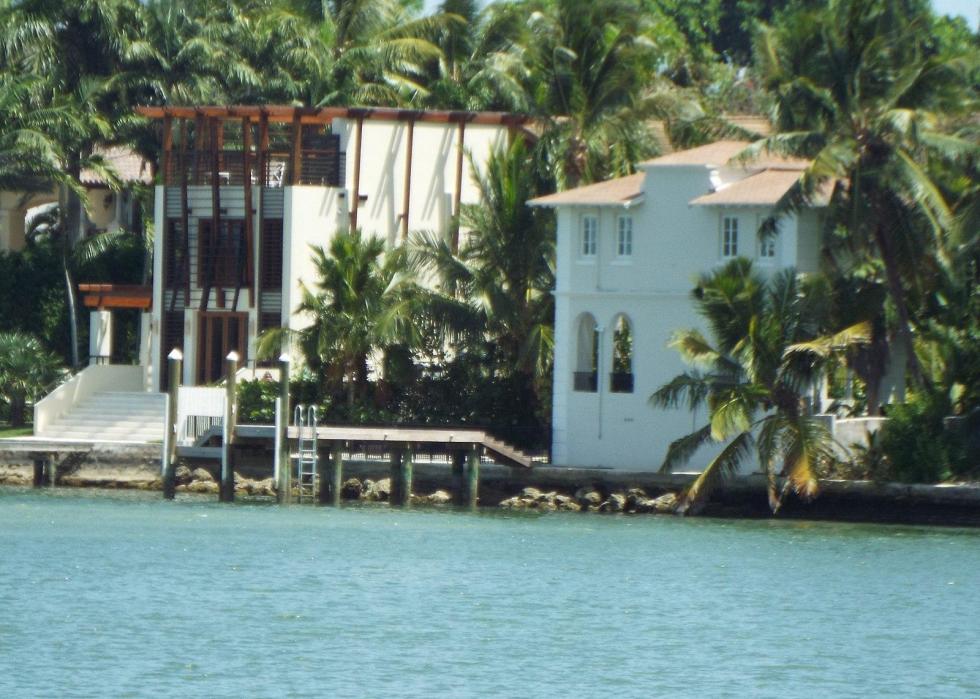 46 / 50
Marine 69-71 // Wikimedia Commons
#5. Miami-Miami Beach-Kendall, FL
Average 2015 HOA fee: $415
Percent change in fee since 2005: 52.80%
Percentage of homeowners who paid: 28.00%
47 / 50
Smallbones // Wikimedia Commons
#4. Philadelphia, PA
Average 2015 HOA fee: $449
Percent change in fee since 2005: 47.60%
Percentage of homeowners who paid: 4.60%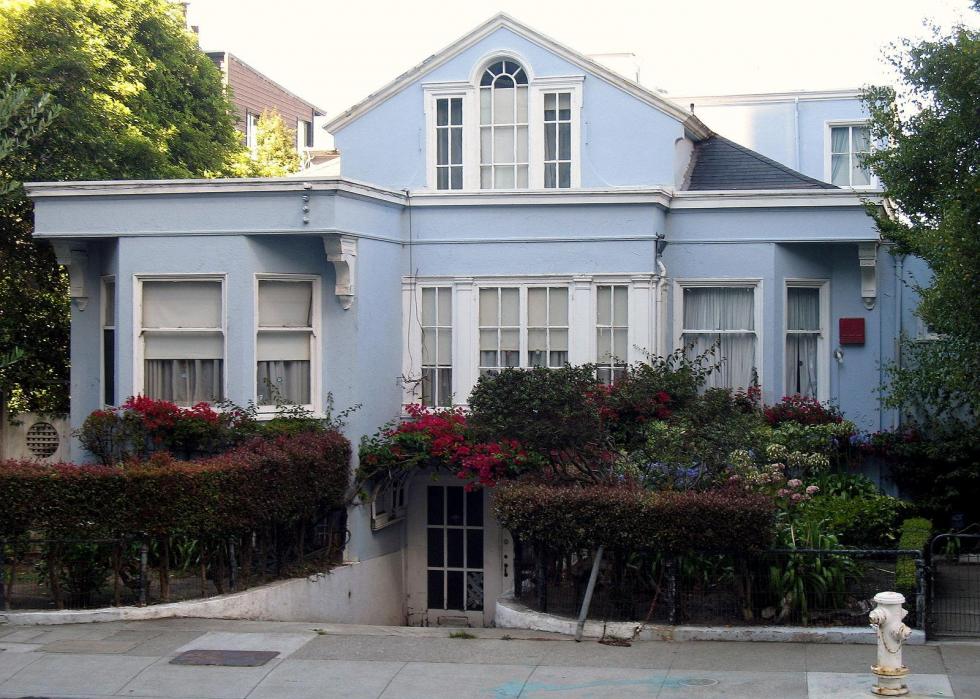 48 / 50
Sanfranman59 // Wikimedia Commons
#3. San Francisco-Redwood City-South San Francisco, CA
Average 2015 HOA fee: $463
Percent change in fee since 2005: 22.40%
Percentage of homeowners who paid: 14.30%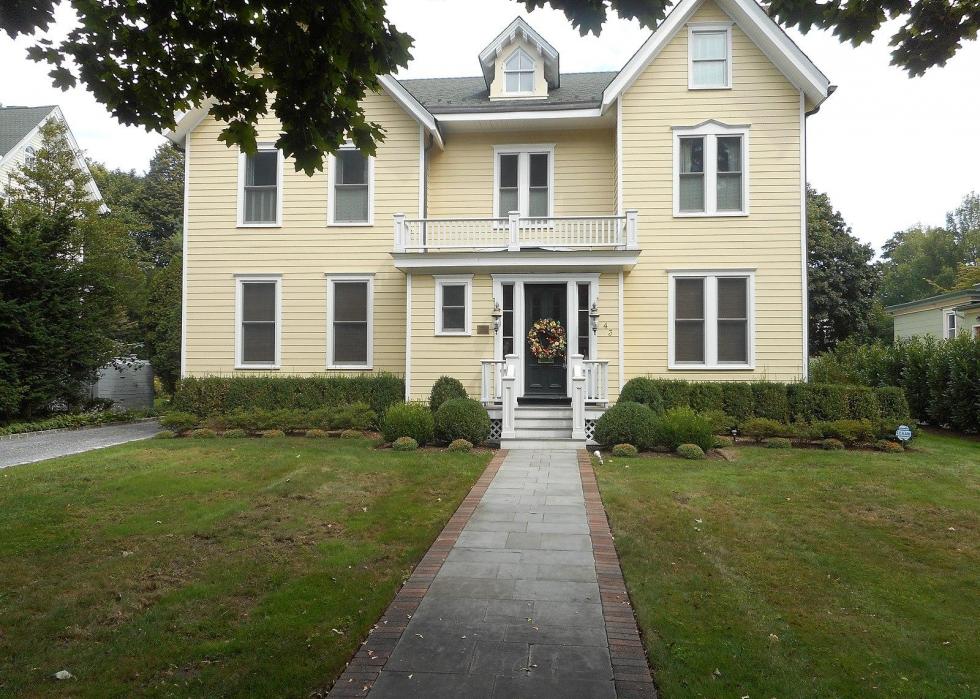 49 / 50
DanTD // Wikimedia Commons
#2. Nassau County-Suffolk County, NY
Average 2015 HOA fee: $498
Percent change in fee since 2005: 24.00%
Percentage of homeowners who paid: 5.10%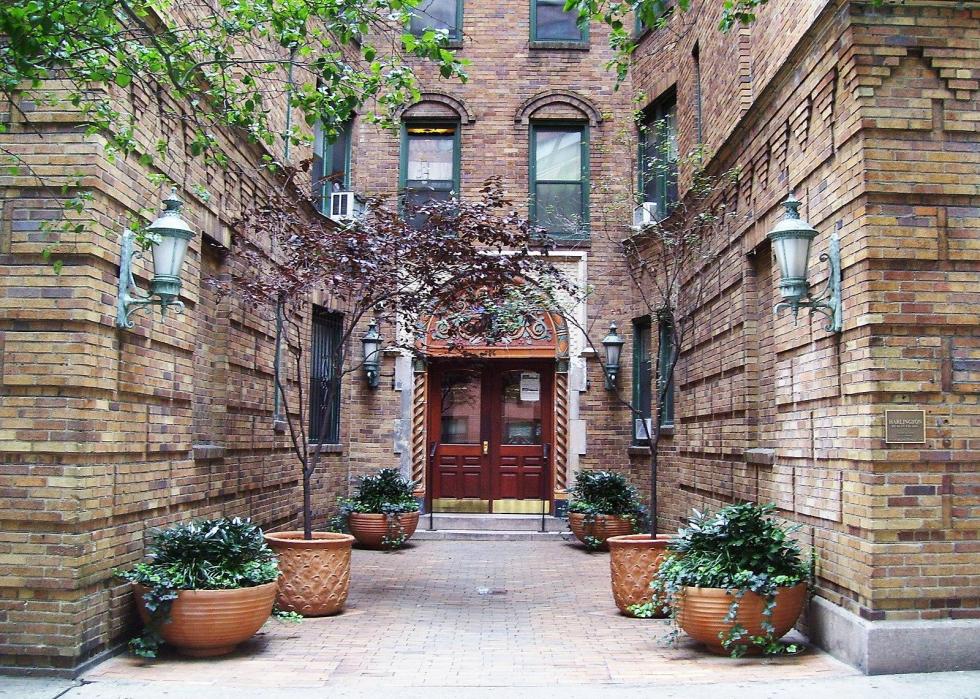 50 / 50
Beyond My Ken // Wikimedia Commons
#1. New York-Jersey City-White Plains, NY-NJ
Average 2015 HOA fee: $571
Percent change in fee since 2005: 12.80%
Percentage of homeowners who paid: 14.20%