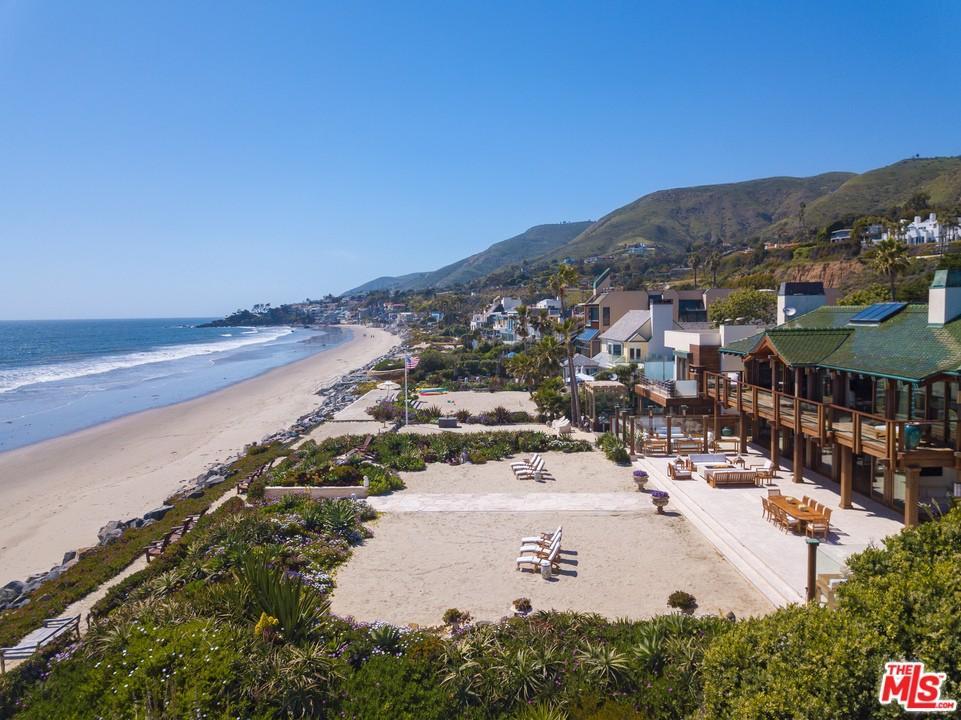 Most expensive celebrity homes for sale
Most expensive celebrity homes for sale
Much of the public is fascinated by the prospect of seeing inside the homes of the celebrities they generally only get a glimpse of on screen or walking the red carpet at glamorous award shows.
Before it became common for celebrities to put their day-to-day lives at home on display on social media, shows like MTV's "Cribs," which has been on the air since 2000, welcomed audiences into the natural habitats of their favorite actors, artists, and entertainers. It became a tradition for celebrities on "Cribs" to open up their refrigerators, a mundane thing to do that viewers greatly enjoy seeing, humanizing stars who seem so out of reach. Of course, it's also exciting to see the luxurious and often over-the-top features of a home that was designed with little or no budget.
Over time, many celebrity homes have become tourist attractions, like Louis Armstrong's home in Corona, Queens, New York; Prince's Paisley Park estate in Chanhassen, Minnesota; and Elvis Presley's Graceland in Memphis, which has been welcoming guests in for tours since 1982. Some former homes of the rich and famous are even available for short stays, such as Elizabeth Taylor's Palm Springs estate, Charlie Chaplin's modest L.A. cottage, and Bing Crosby's estate in Rancho Mirage, California, which was also owned by Bob Hope and Frank Sinatra. For the lucky few who have millions to spare, the chance to own a former celebrities' house is a reality.
Stacker compiled a list of the most expensive celebrity homes for sale on realtor.com. All but one of the homes listed here happen to be located in California and Florida, which may not come as a surprise.
Continue reading to find out which musician's massive 16,989-square-foot home is available for purchase and which actor's eight-bedroom Beverly Hills home is on the market for $110 million.
You may also like: Best places to raise a family in the Southwest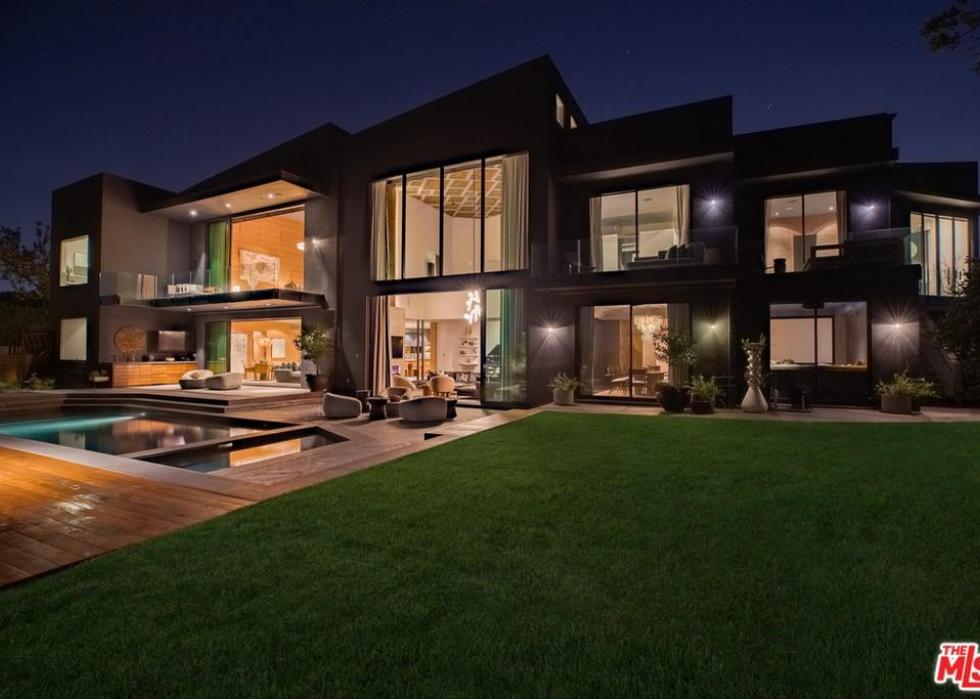 1 / 13
#13. John Legend and Chrissy Teigen
- Price: $21.99 million
- Location: Beverly Hills, CA
- Square feet: 8,520
- Bedrooms: 7
- Bathrooms: 9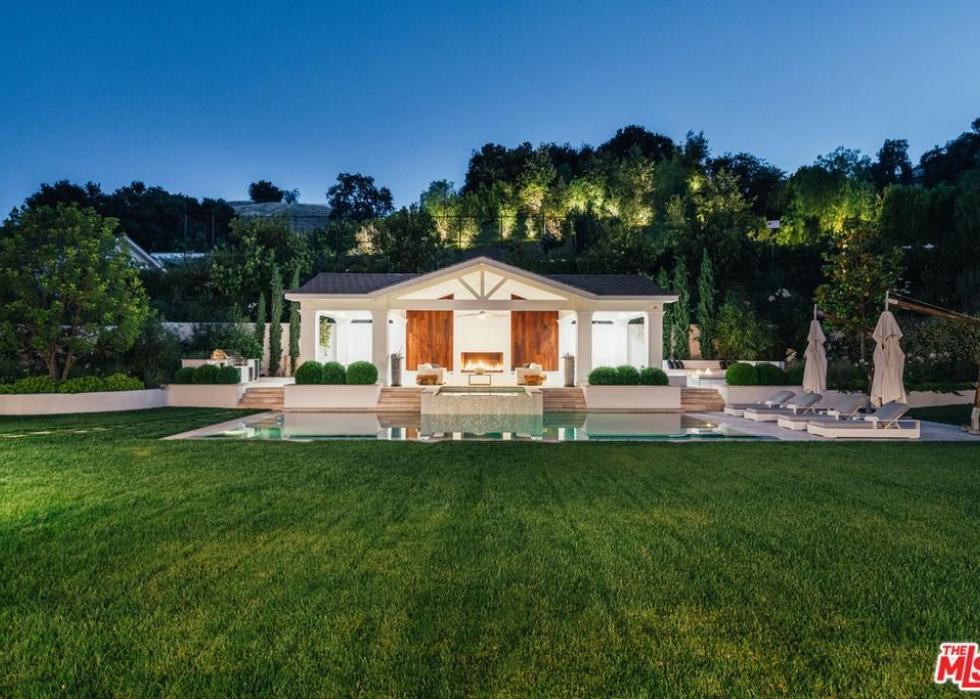 2 / 13
#12. The Weekend
- Price: $21.995 million
- Location: Hidden Hills, CA
- Square feet: 12,547
- Bedrooms: 9
- Bathrooms: 9.5+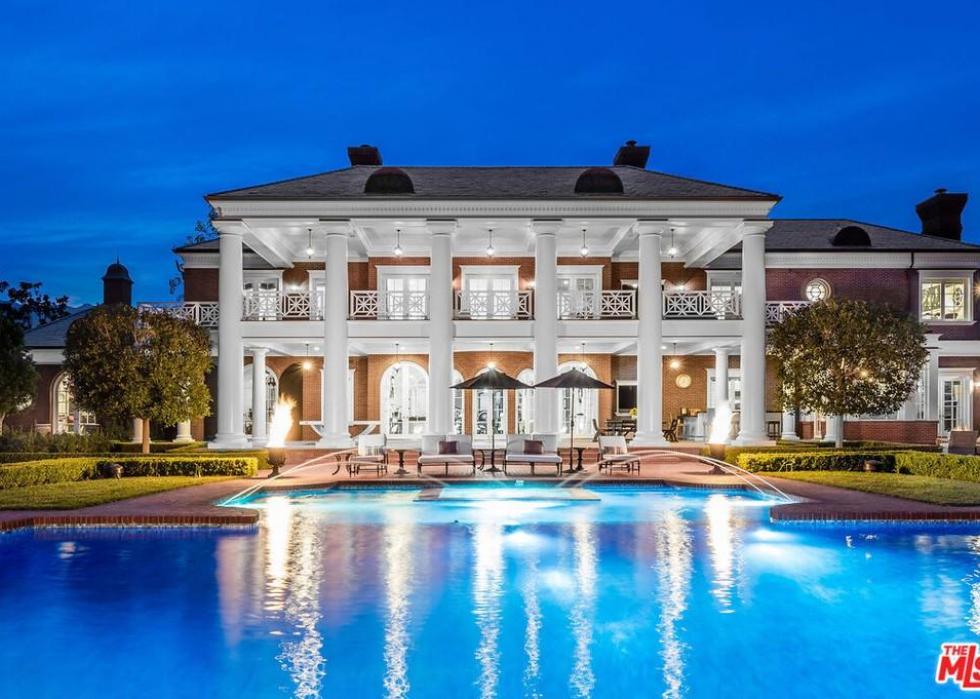 3 / 13
#11. Wayne Gretzky
- Price: $22.9 million
- Location: Thousand Oaks, CA
- Square feet: 13,276
- Bedrooms: 6
- Bathrooms: 7.5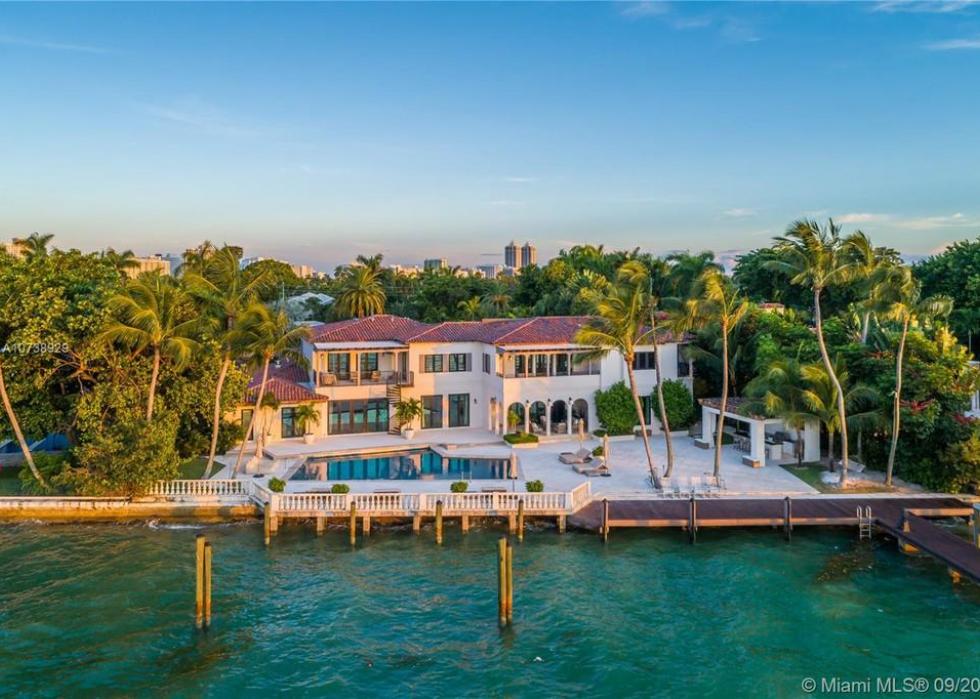 4 / 13
#10. Dwyane Wade
- Price: $26.5 million
- Location: Miami Beach, FL
- Square feet: 11,690
- Bedrooms: 6
- Bathrooms: 9.5+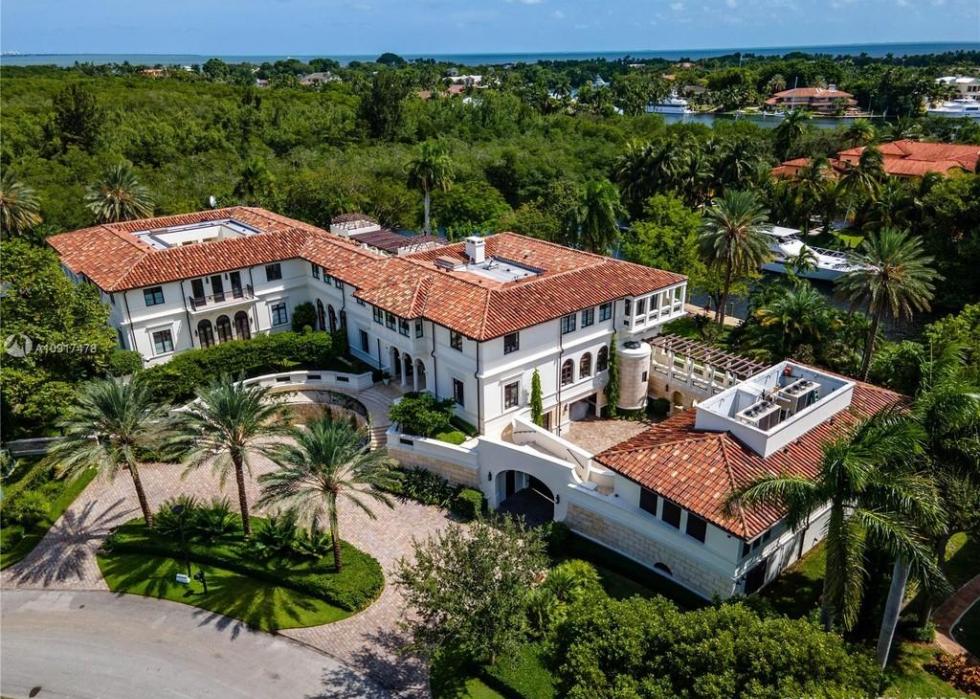 5 / 13
#9. Marc Anthony
- Price: $27 million
- Location: Coral Gables, FL
- Square feet: 16,989
- Bedrooms: 12
- Bathrooms: 13.5+
You may also like: Best lake towns to live in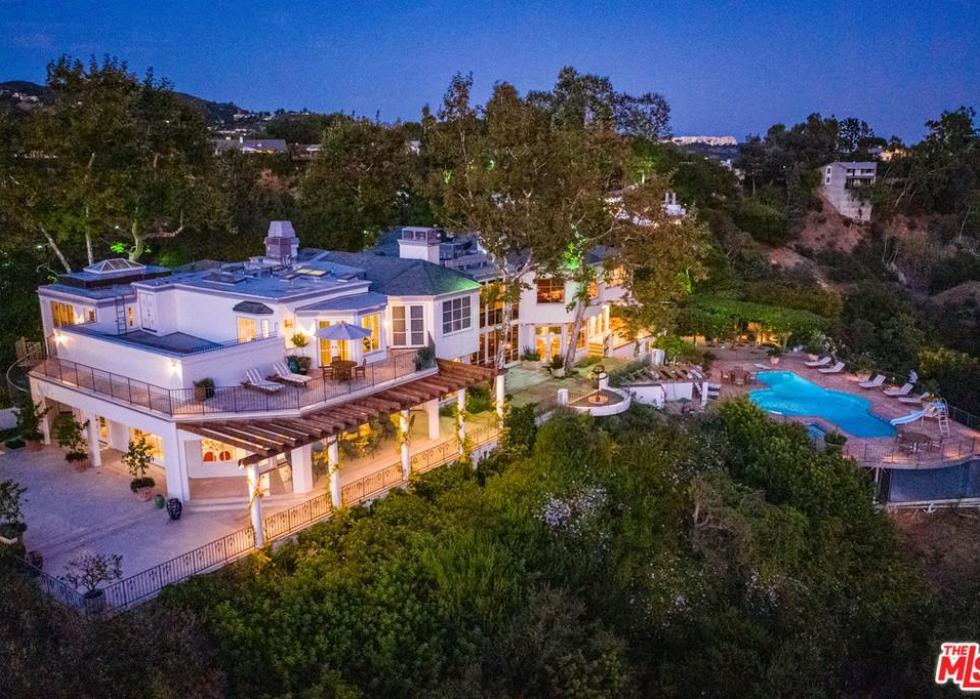 6 / 13
#8. Norman Lear
- Price: $28 million
- Location: Los Angeles, CA
- Square feet: 14,000
- Bedrooms: 7
- Bathrooms: 8.5+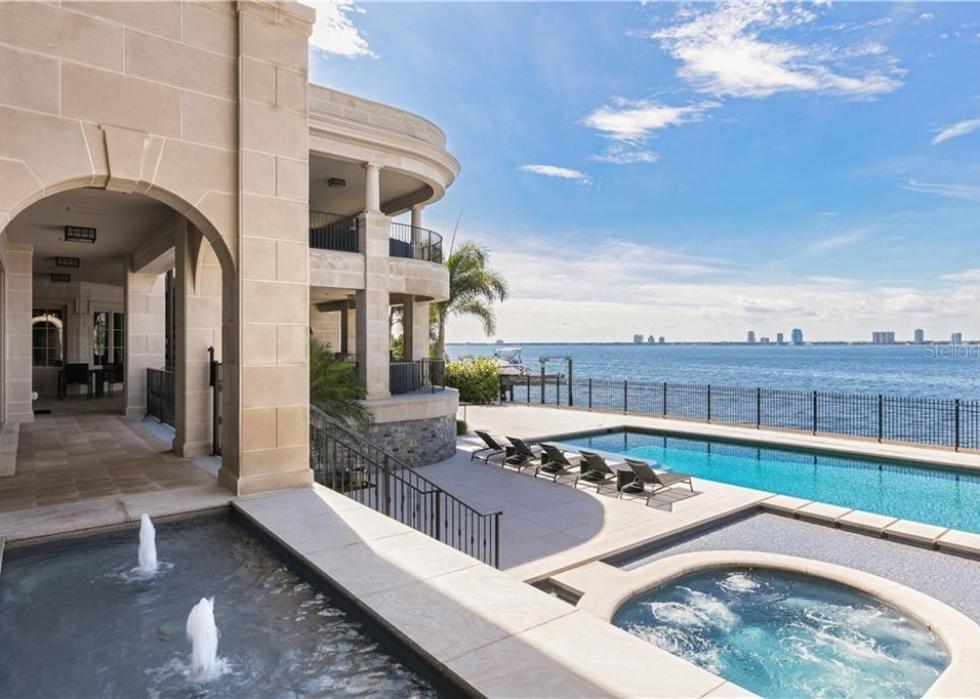 7 / 13
#7. Derek Jeter
- Price: $29 million
- Location: Tampa, FL
- Square feet: 21,796
- Bedrooms: 7
- Bathrooms: 8.5+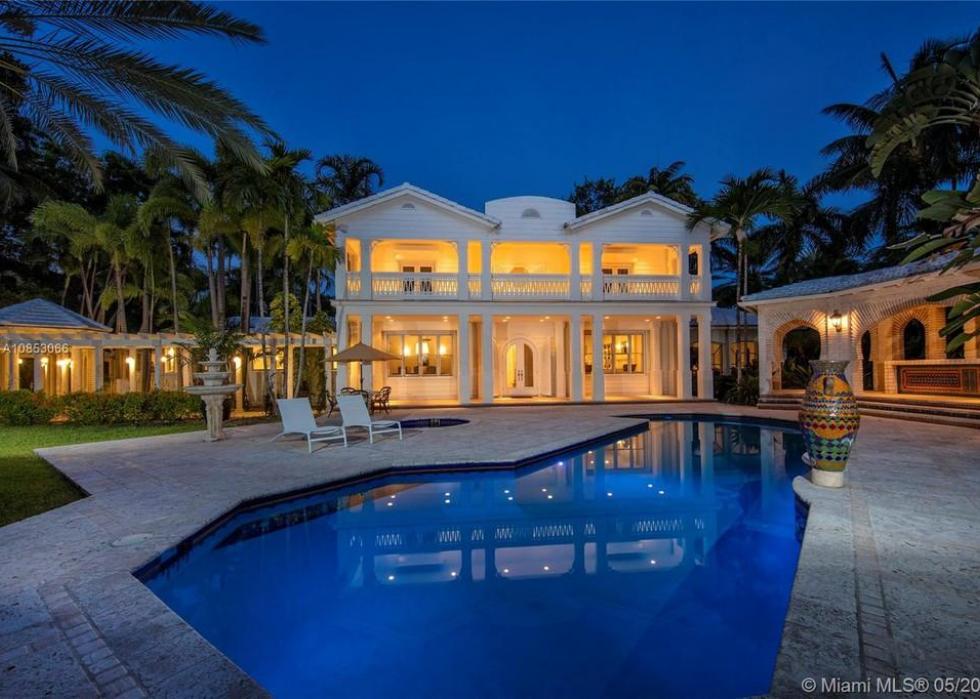 8 / 13
#6. Gloria Estefan
- Price: $35 million
- Location: Miami Beach, FL
- Square feet: 7,988
- Bedrooms: 6
- Bathrooms: 8.5+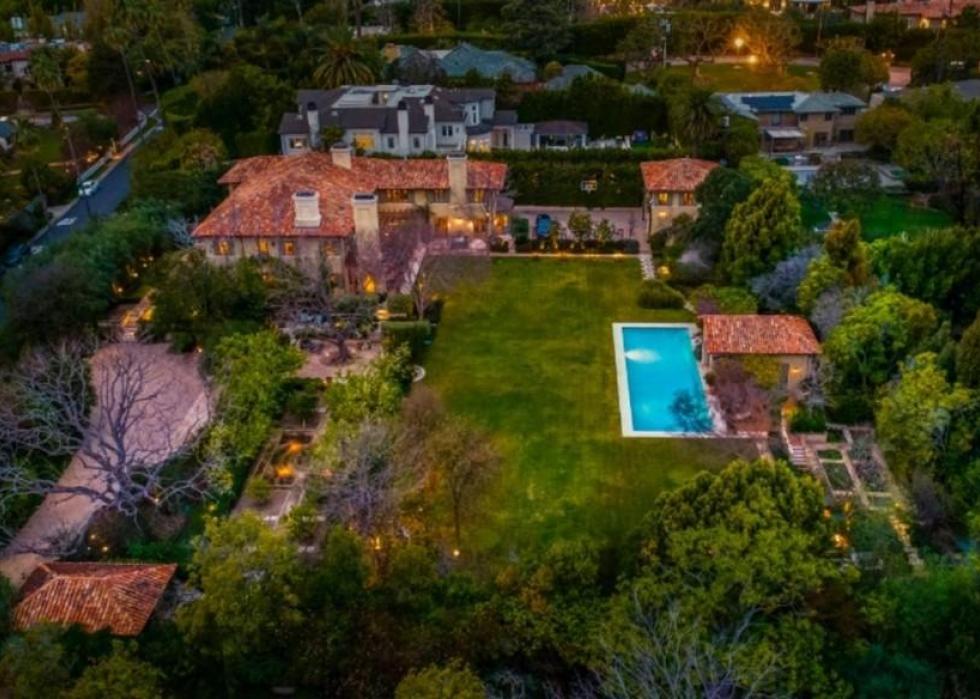 9 / 13
#5. Jim Belushi
- Price: $36.5 million
- Location: Los Angeles, CA
- Square feet: 14,371
- Bedrooms: 6
- Bathrooms: 11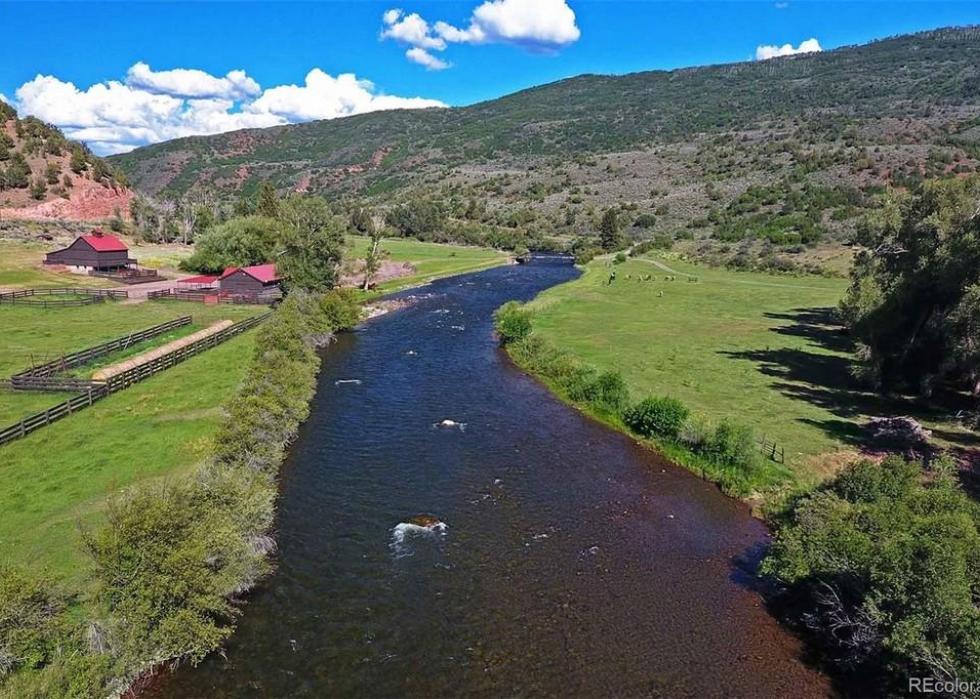 10 / 13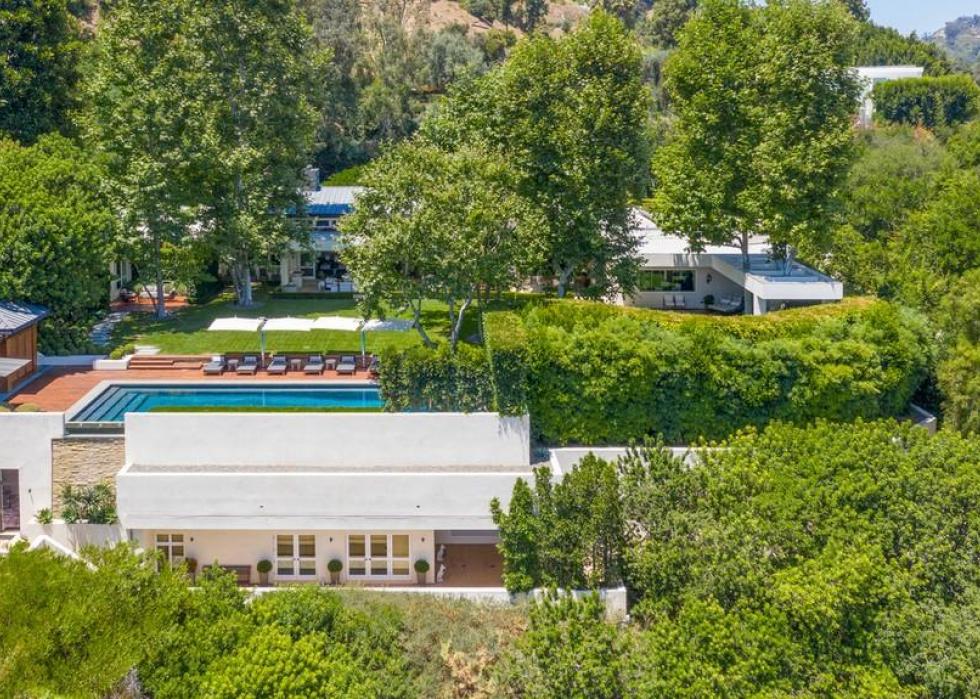 11 / 13
#3. Ryan Seacrest
- Price: $85 million
- Location: Beverly Hills, CA
- Square feet: 9,000
- Bedrooms: 7
- Bathrooms: 10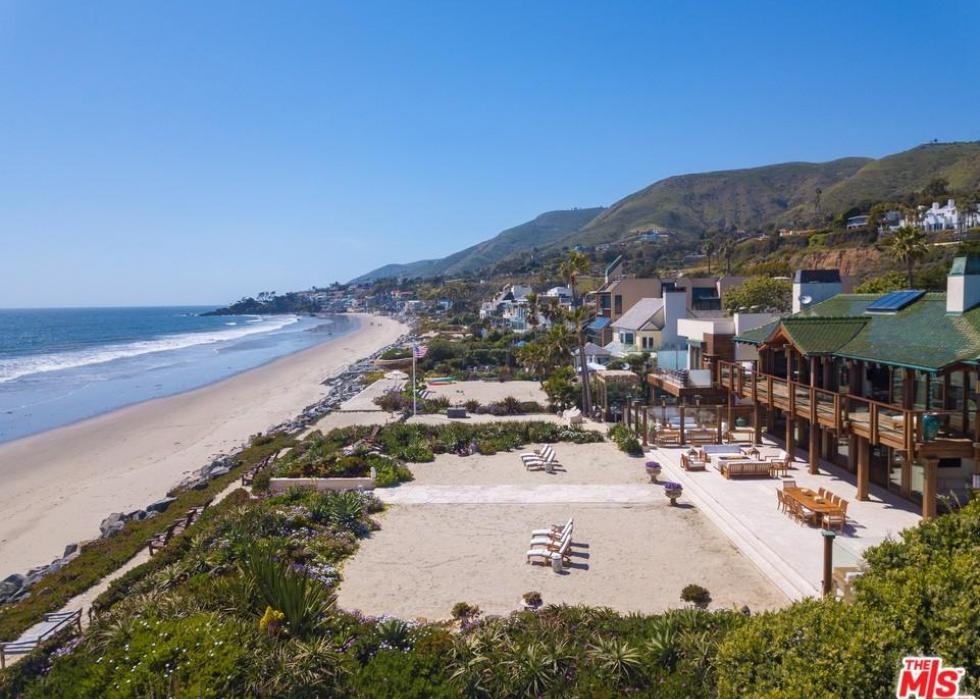 12 / 13
#2. Pierce Brosnan
- Price: $100 million
- Location: Malibu, CA
- Square feet: not available
- Bedrooms: 5
- Bathrooms: 9.5+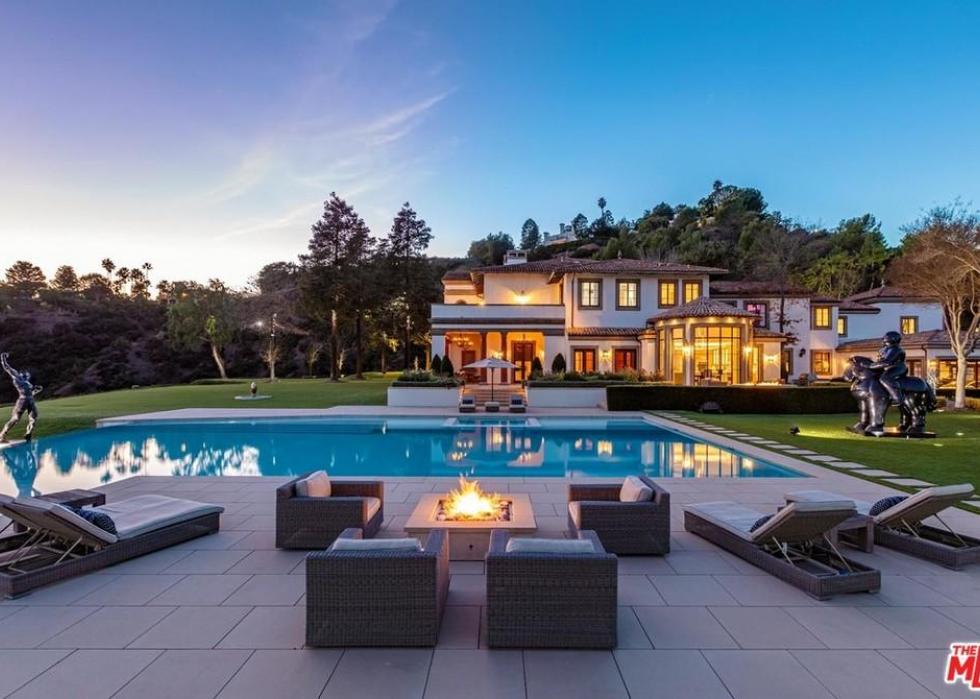 13 / 13