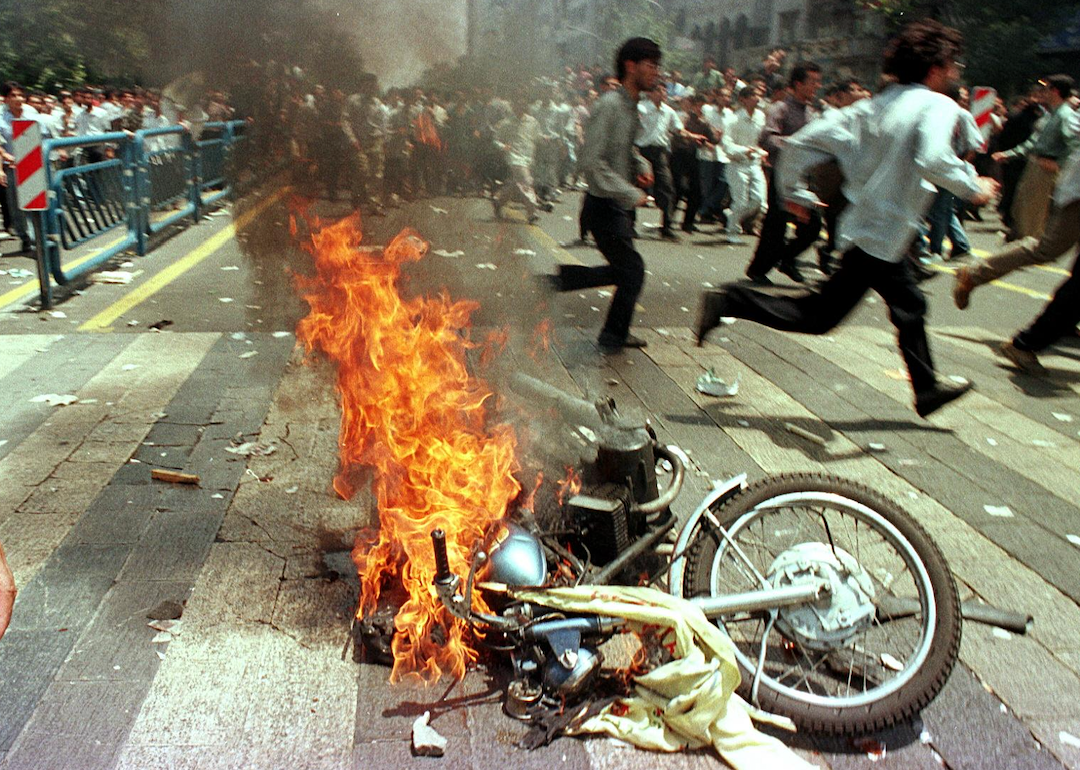 30 famous student protests
ATTA KENARE/Stringer // Getty Images
30 famous student protests
Student activism has a long history in the United States, as well as the rest of the world. From pre-Civil Rights demonstrations in the early 20th century to anti-gun marches last year, young people have gone to great lengths over time to make their voices heard—sometimes risking their lives doing so. Student protesters have come in all races, classes, genders, and nationalities. Their ages have ranged from middle school kids to graduate students, and protests have taken place everywhere from public universities to Ivy League schools. The common denominator has been the students' dedication to social justice.
In the United States, student activists have advocated for a wide range of issues including women's rights, LGBTQ+ rights, racial equality, peace and democracy, reproductive rights, affordable education, debt-free tuition, police accountability, gun control, and more. Globally, there has been a huge trend toward pro-democracy activism, and some of the biggest revolutions have originated with students.
The responses from authorities have varied. In some cases, the young people have been allowed to protest freely, while others have been silenced and suppressed, sometimes violently. History is full of examples of police and military forces breaking up peaceful protests employing batons, tear gas, beatings, and even gunfire. Ironically, the violence has often only served to call greater attention to the subject of the protest, drawing previously uninvolved people into the movement. Even in instances where authorities have succeeded in silencing the activists, the moves have typically only pushed the students underground.
To pay tribute to some of the young people who've taken risks on behalf of what they believe in, Stacker has put together a slideshow featuring the most famous student protests in history. Each showcased here was started by students or young activists and made major headlines. Take a look to see which ones you recognize.
You may also like: Mass incarceration by the numbers