Which states have the least violent crime?
Tex Texin // Wikimedia Commons
Which states have the least violent crime?
Parents often consider a variety of factors when deciding where to raise their families, including access to high-quality education, the cost of living, and safety. Finances play a role to the degree in which parents worry about their child's safety; low-income individuals reportedly fear more violent crime.
A Pew Research Center survey of parents found: 22% of Americans with an annual income of $75,000 or more worry their child will get shot, 38% worry they will get beaten up or attacked, and 44% worry they will get kidnapped. Inevitably these are fears not just held by parents looking to provide a safe upbringing for their children, but for anyone who wishes to feel secure in their own neighborhood.
To learn where the safest places in the nation are, Stacker used data from the Federal Bureau of Investigation in ranking the states with the least violent crime. The 50 states and the District of Columbia are ranked according to violent crimes per 100 people; the FBI defines violent crimes as "offenses of murder and nonnegligent manslaughter, rape, robbery, and aggravated assault."
Read on to discover the safest states in the country and where your state stacks up against the nation.
RELATED: Click here to see highest paying metros for police officers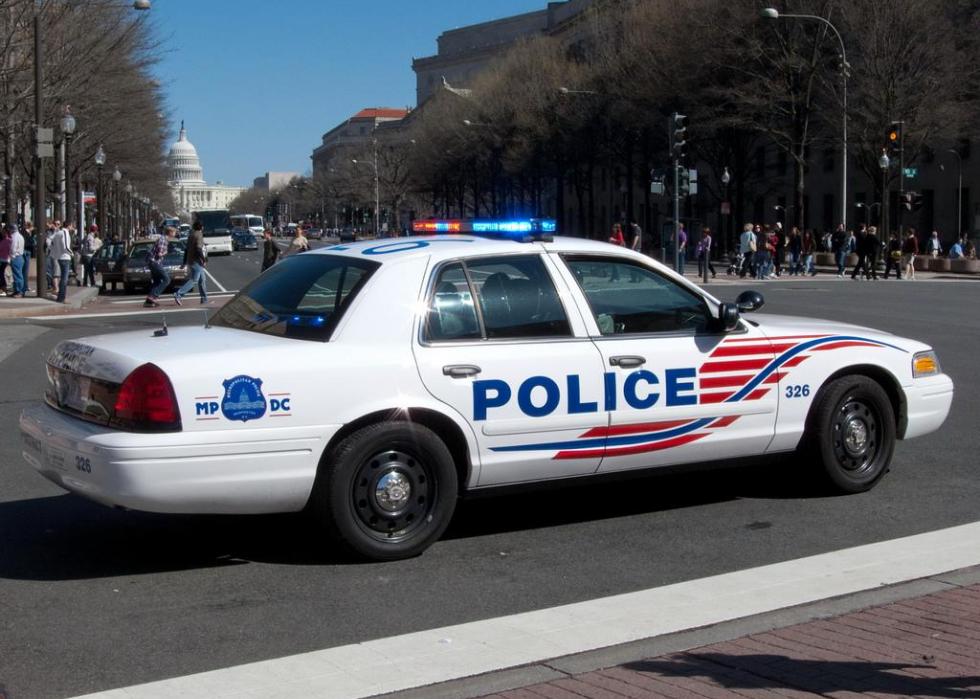 1 / 51
#51. District of Columbia
Violent crimes per 100 people: 0.02
2016 violent crimes: 161
As a percent of all crime: 1.6%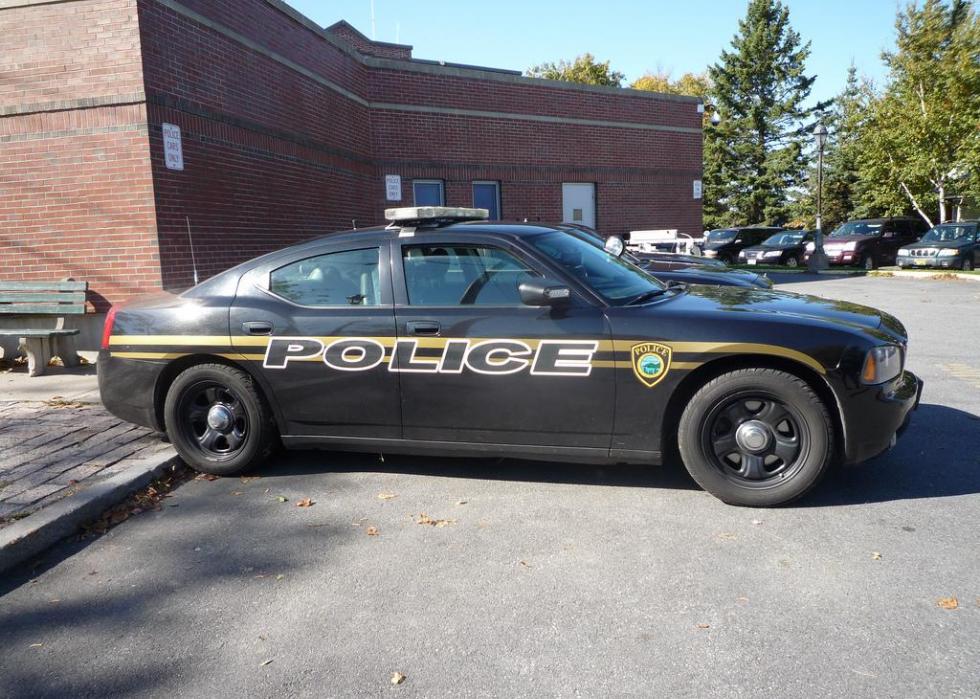 2 / 51
#50. Maine
Violent crimes per 100 people: 0.06
2016 violent crimes: 774
As a percent of all crime: 1.8%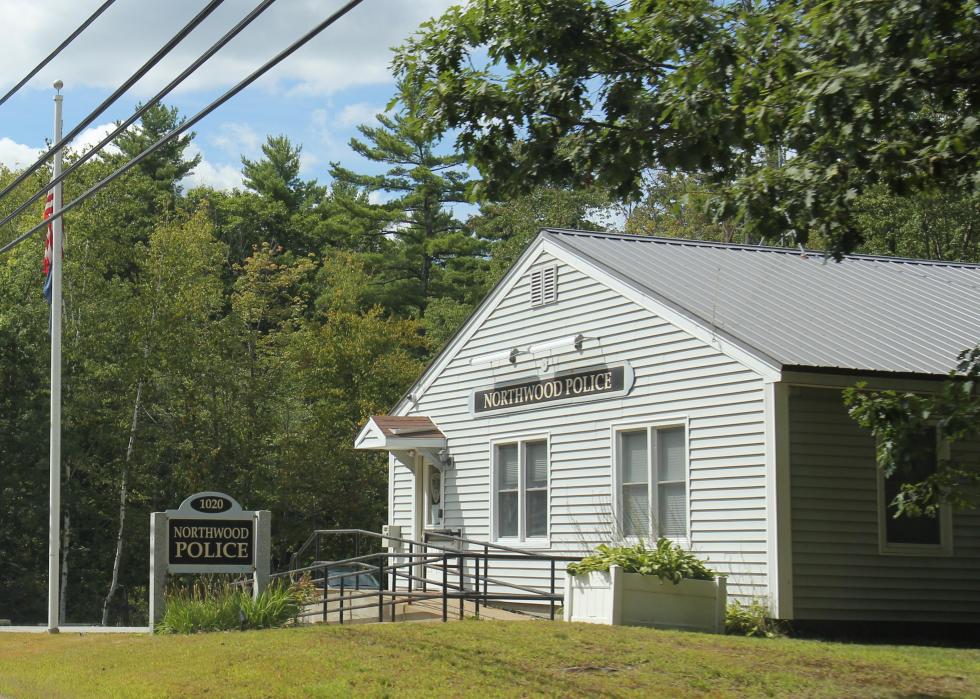 3 / 51
Royalbroil // Wikimedia Commons
#49. New Hampshire
Violent crimes per 100 people: 0.07
2016 violent crimes: 874
As a percent of all crime: 1.8%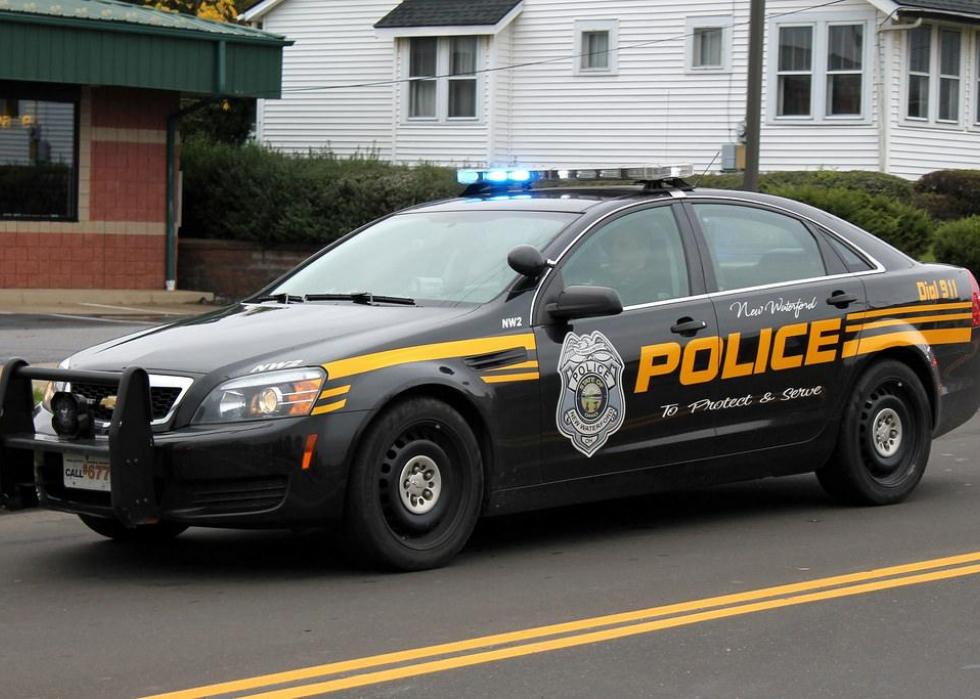 4 / 51
Raymond Wambsgans // Flickr
#48. Ohio
Violent crimes per 100 people: 0.07
2016 violent crimes: 6,683
As a percent of all crime: 3.1%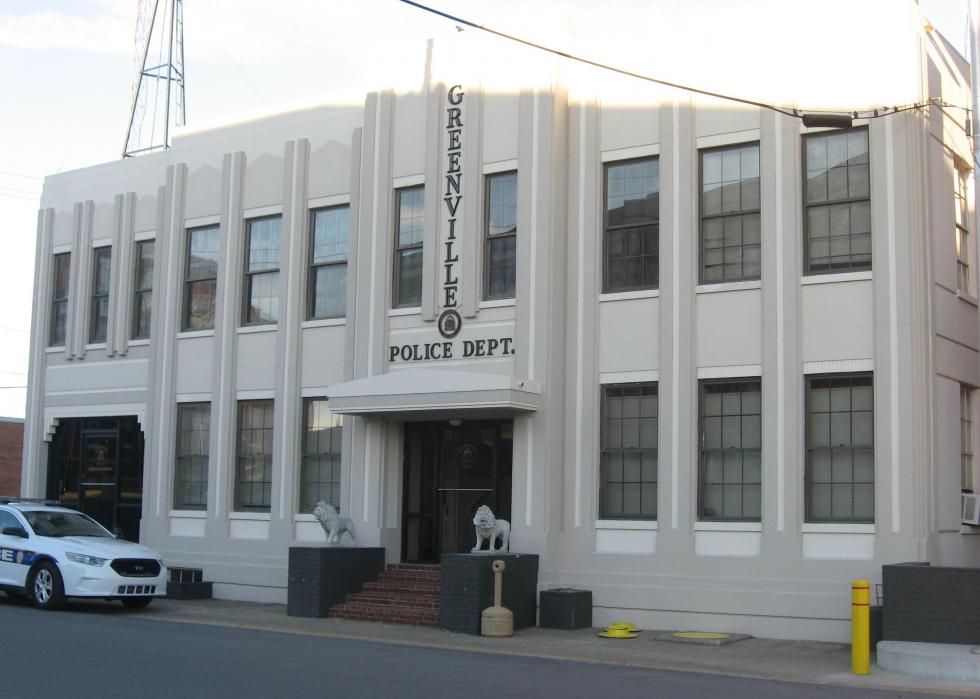 5 / 51
Nyttend // Wikimedia Commons
#47. Kentucky
Violent crimes per 100 people: 0.08
2016 violent crimes: 3,487
As a percent of all crime: 1.7%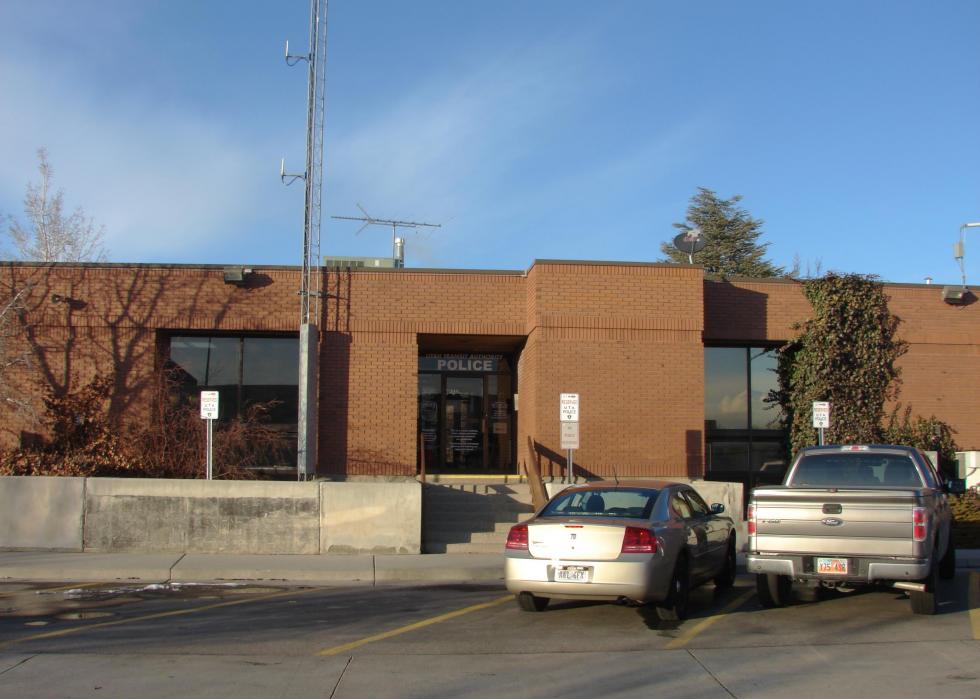 6 / 51
An Errant Knight // Wikimedia Commons
#46. Utah
Violent crimes per 100 people: 0.08
2016 violent crimes: 2,252
As a percent of all crime: 2.2%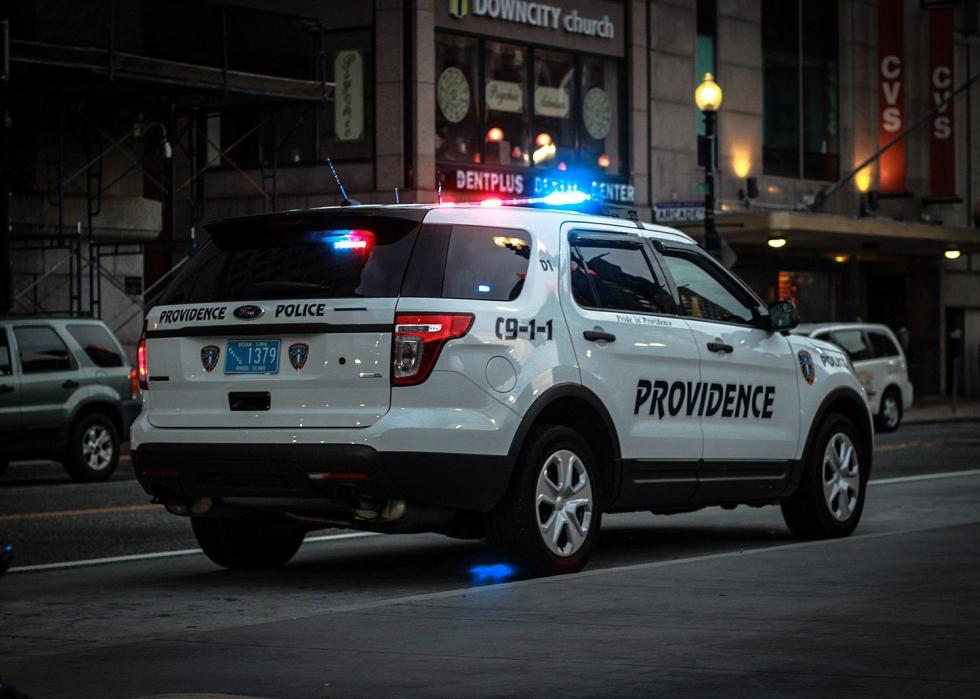 7 / 51
Alex Smith // Wikimedia Commons
#45. Rhode Island
Violent crimes per 100 people: 0.08
2016 violent crimes: 896
As a percent of all crime: 3.3%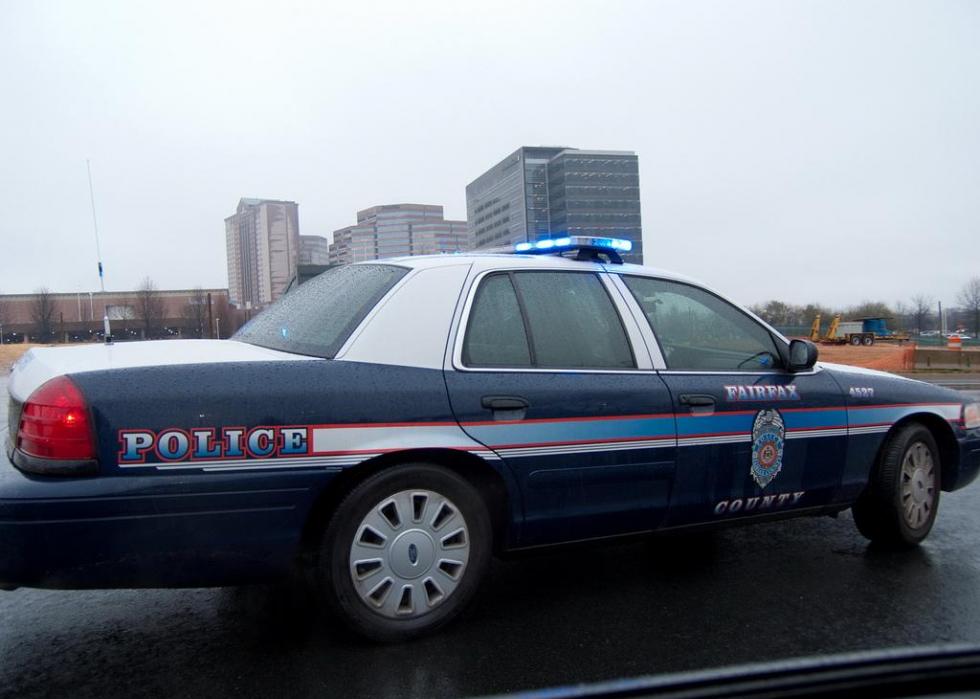 8 / 51
#44. Virginia
Violent crimes per 100 people: 0.09
2016 violent crimes: 7,410
As a percent of all crime: 2.7%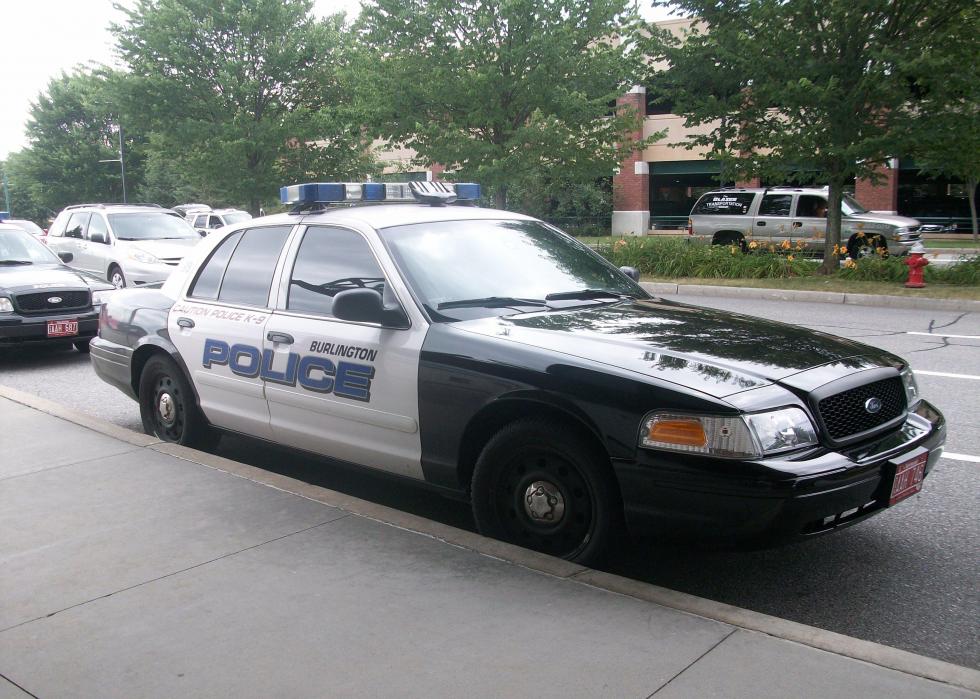 9 / 51
Kevin.B // Wikimedia Commons
#43. Vermont
Violent crimes per 100 people: 0.09
2016 violent crimes: 314
As a percent of all crime: 3.9%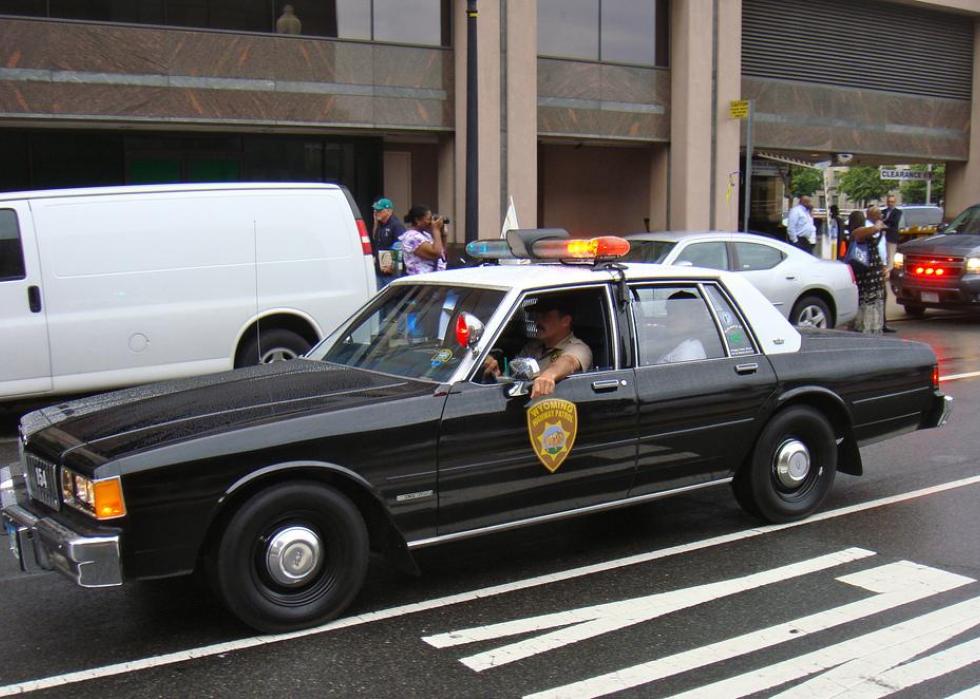 10 / 51
#42. Wyoming
Violent crimes per 100 people: 0.09
2016 violent crimes: 500
As a percent of all crime: 1.8%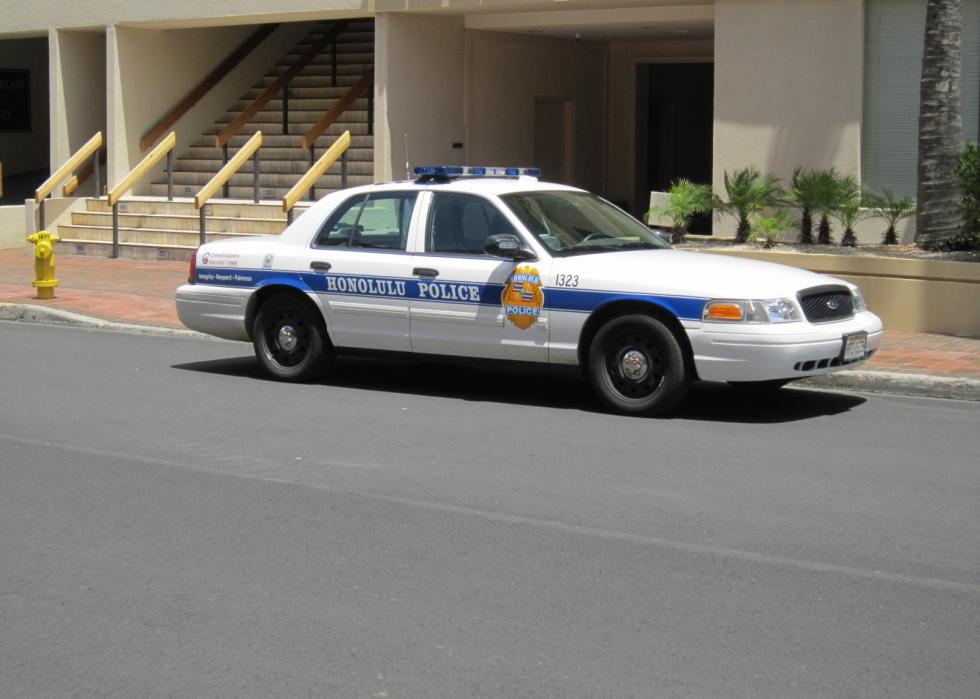 11 / 51
Jeremy // Wikimedia Commons
#41. Hawaii
Violent crimes per 100 people: 0.09
2016 violent crimes: 1,341
As a percent of all crime: 3.2%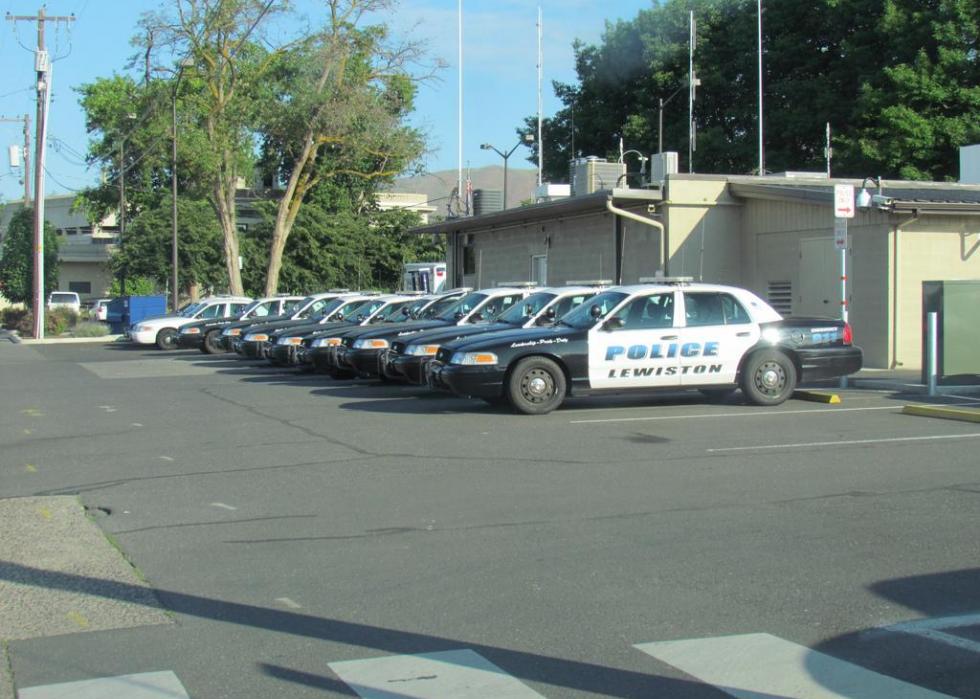 12 / 51
#40. Idaho
Violent crimes per 100 people: 0.10
2016 violent crimes: 1,279
As a percent of all crime: 2.7%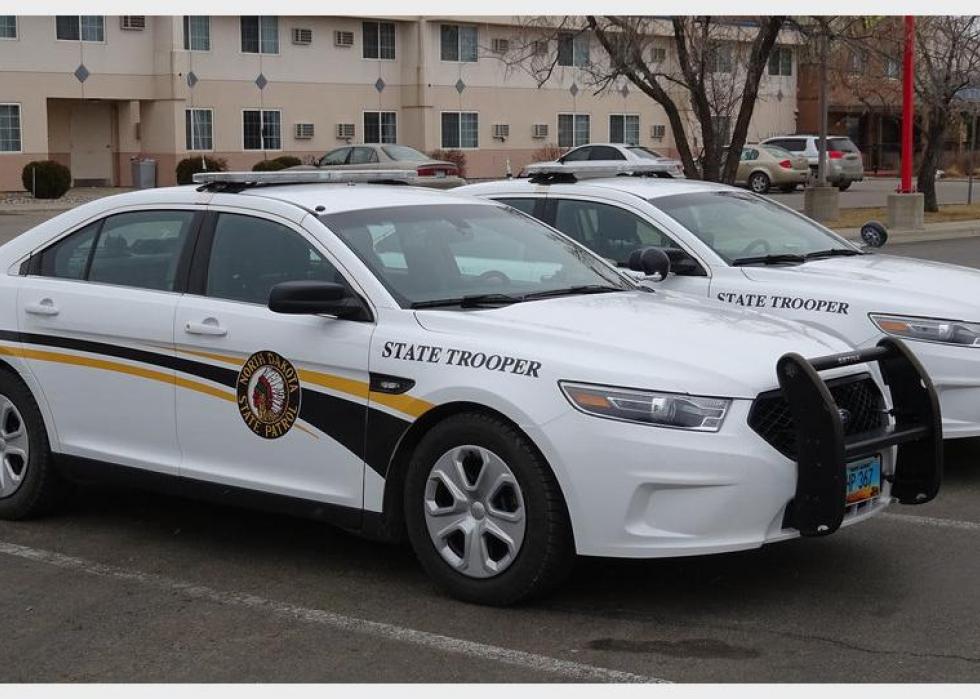 13 / 51
#39. North Dakota
Violent crimes per 100 people: 0.10
2016 violent crimes: 743
As a percent of all crime: 2.1%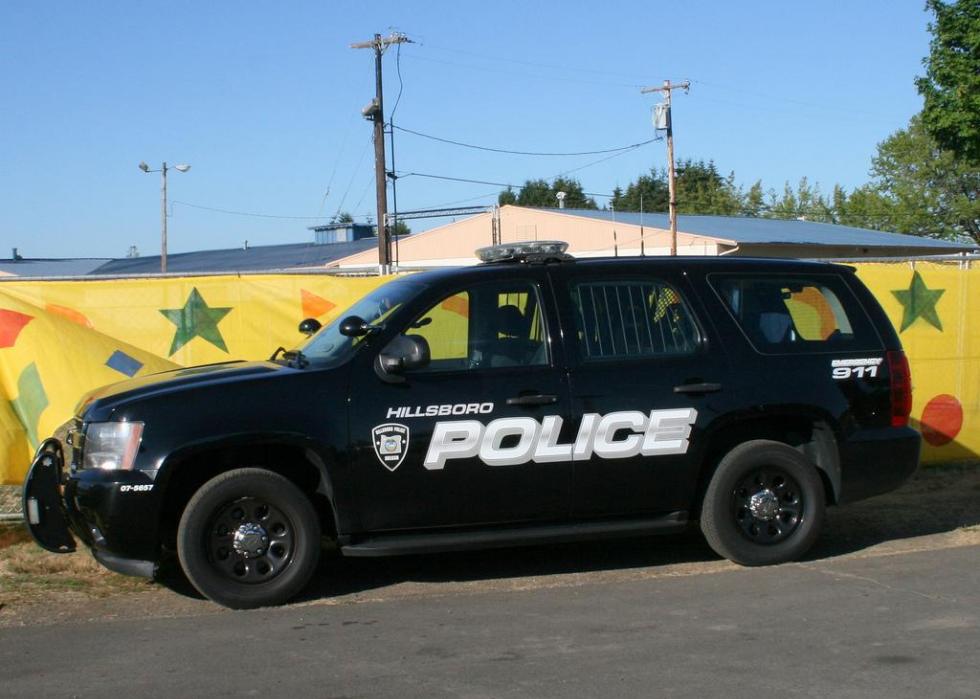 14 / 51
#38. Oregon
Violent crimes per 100 people: 0.10
2016 violent crimes: 3,715
As a percent of all crime: 2.8%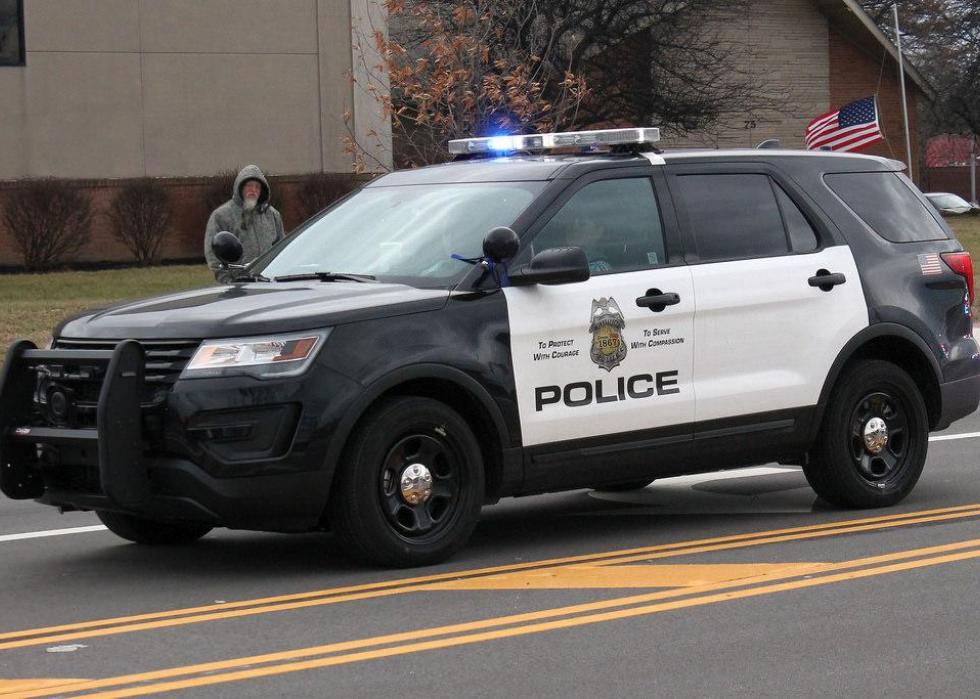 15 / 51
Raymond Wambsgans // Flickr
#37. Minnesota
Violent crimes per 100 people: 0.10
2016 violent crimes: 5,404
As a percent of all crime: 4.0%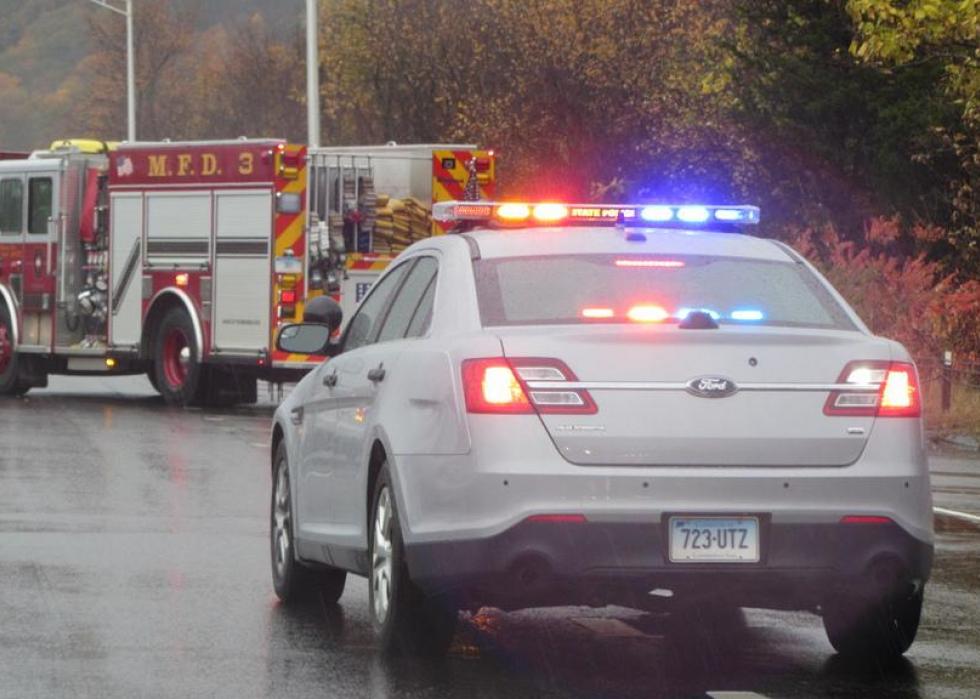 16 / 51
#36. Connecticut
Violent crimes per 100 people: 0.11
2016 violent crimes: 3,741
As a percent of all crime: 3.7%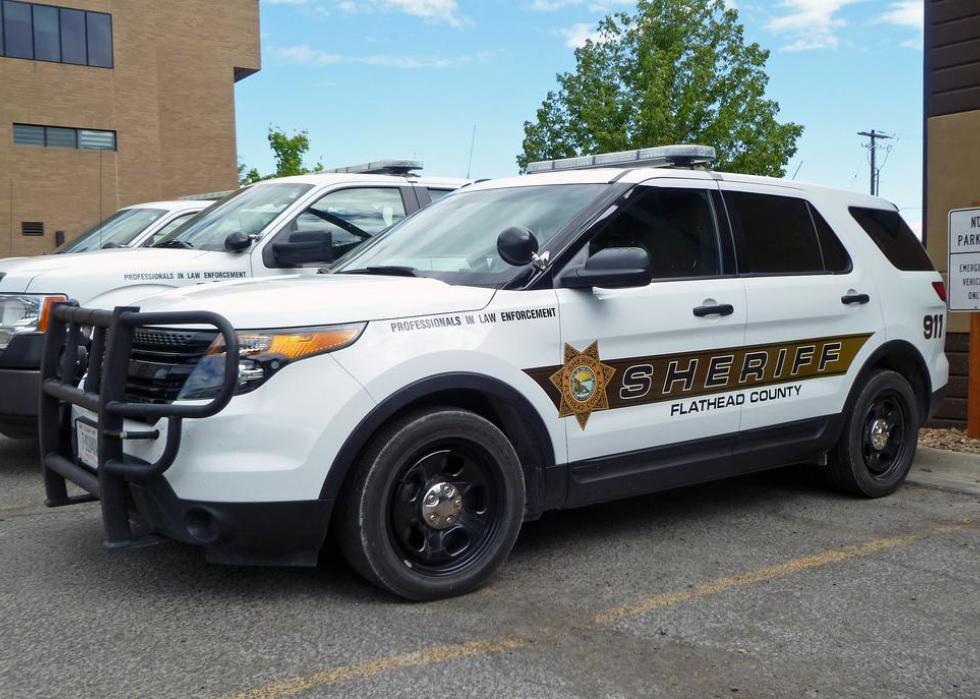 17 / 51
#35. Montana
Violent crimes per 100 people: 0.11
2016 violent crimes: 1,114
As a percent of all crime: 3.6%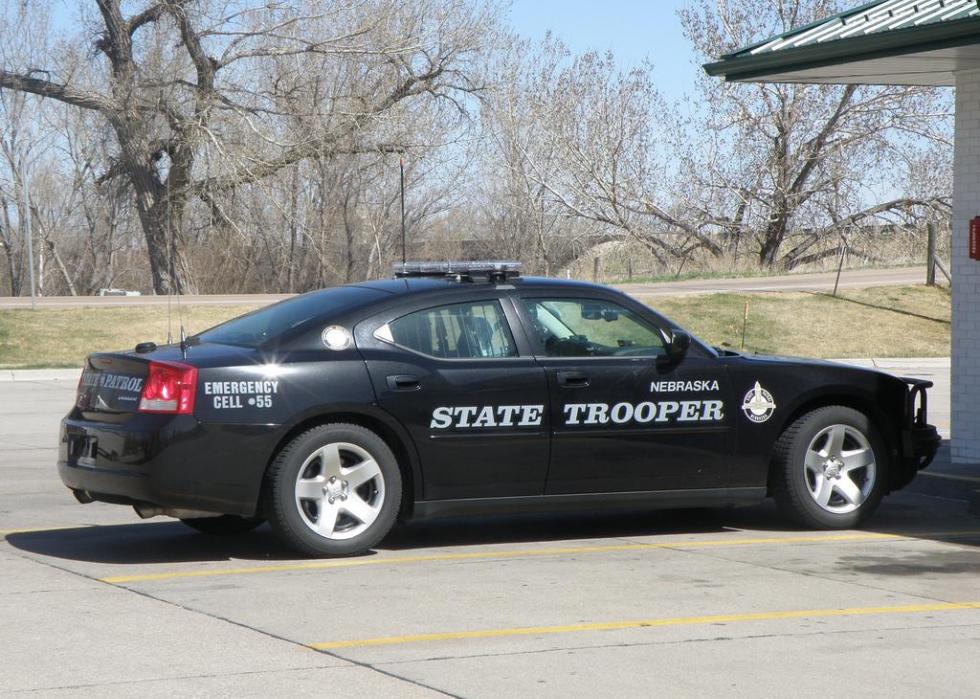 18 / 51
#34. Nebraska
Violent crimes per 100 people: 0.11
2016 violent crimes: 1,912
As a percent of all crime: 2.8%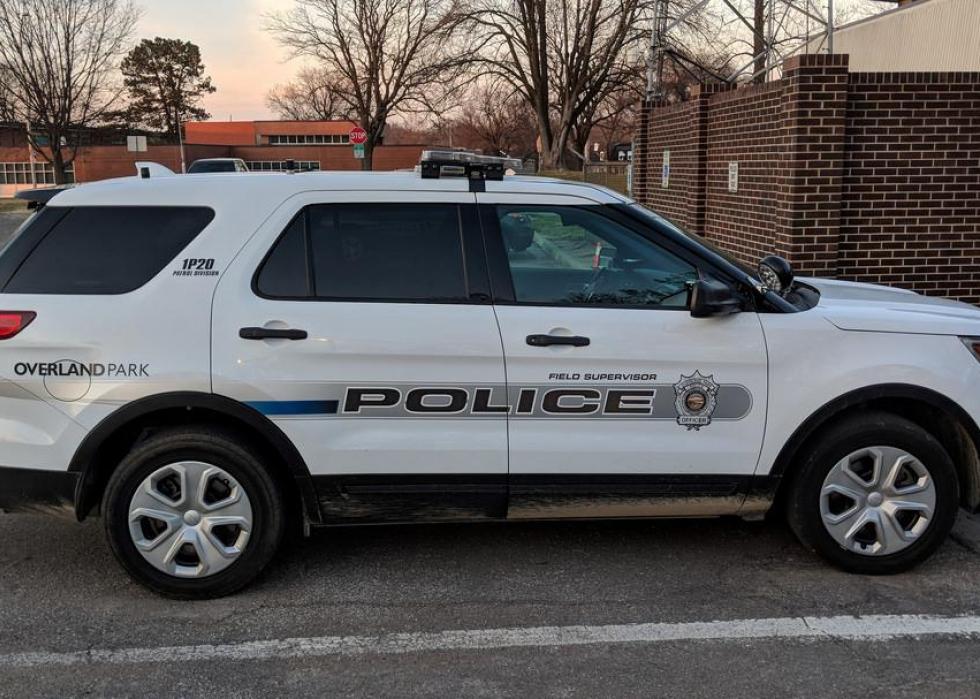 19 / 51
Kansas Law Enforcement Photos // Flickr
#33. Kansas
Violent crimes per 100 people: 0.11
2016 violent crimes: 1,948
As a percent of all crime: 3.6%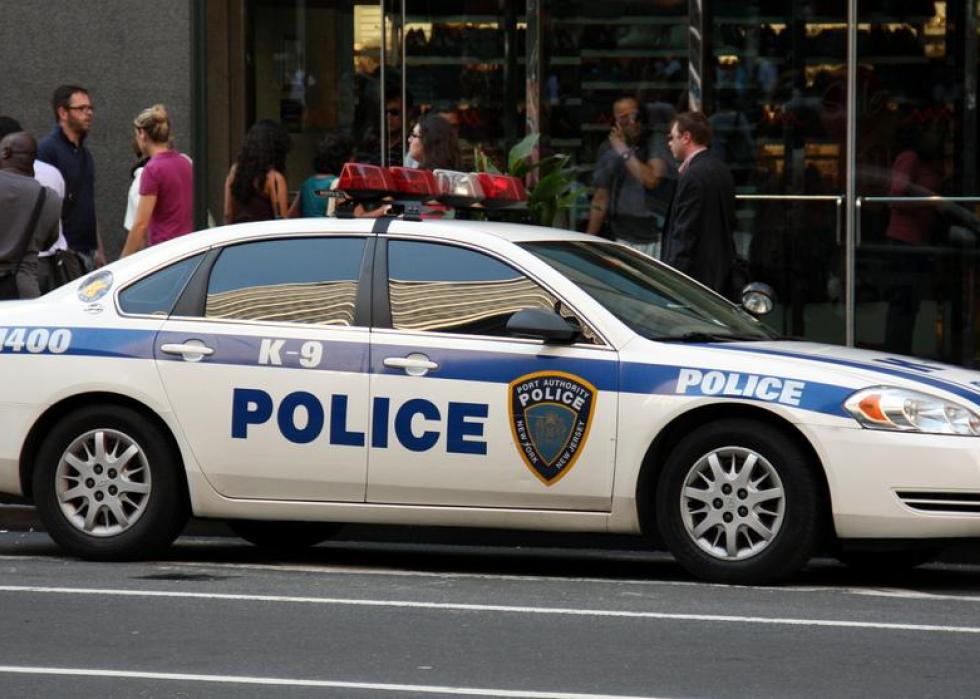 20 / 51
André Gustavo Stumpf // Flickr
#32. New Jersey
Violent crimes per 100 people: 0.11
2016 violent crimes: 10,001
As a percent of all crime: 3.4%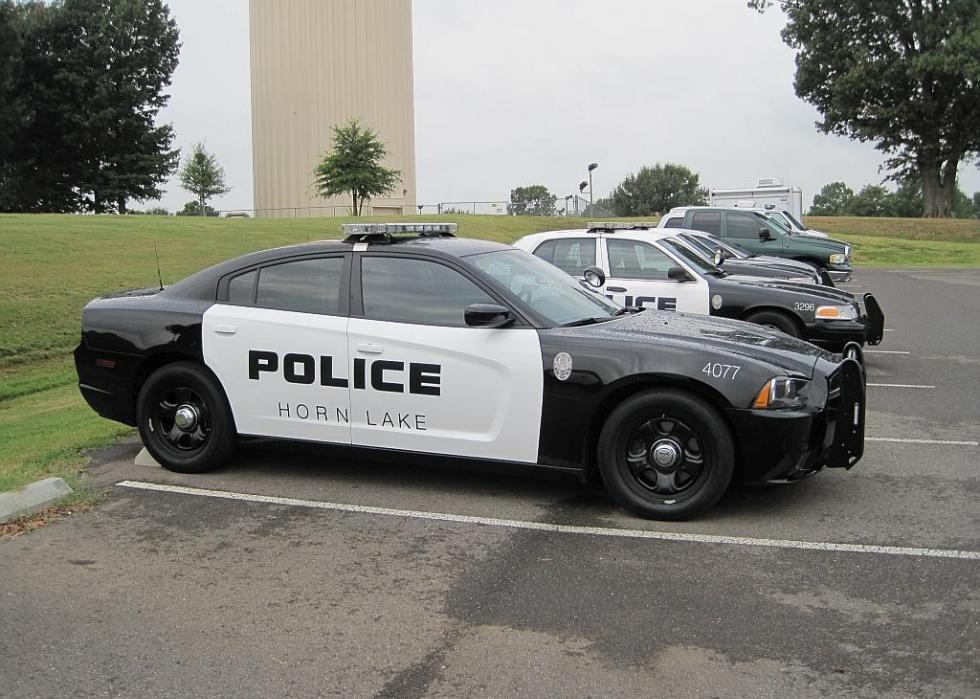 21 / 51
Thomas R Machnitzki // Wikimedia Commons
#31. Mississippi
Violent crimes per 100 people: 0.11
2016 violent crimes: 1,588
As a percent of all crime: 2.1%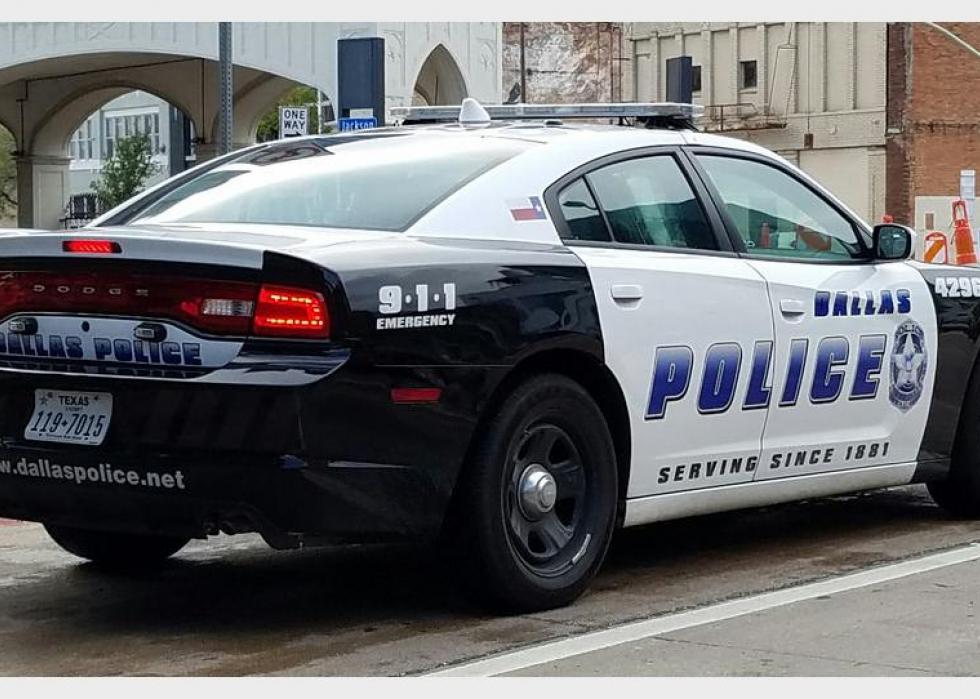 22 / 51
#30. Texas
Violent crimes per 100 people: 0.12
2016 violent crimes: 31,989
As a percent of all crime: 3.9%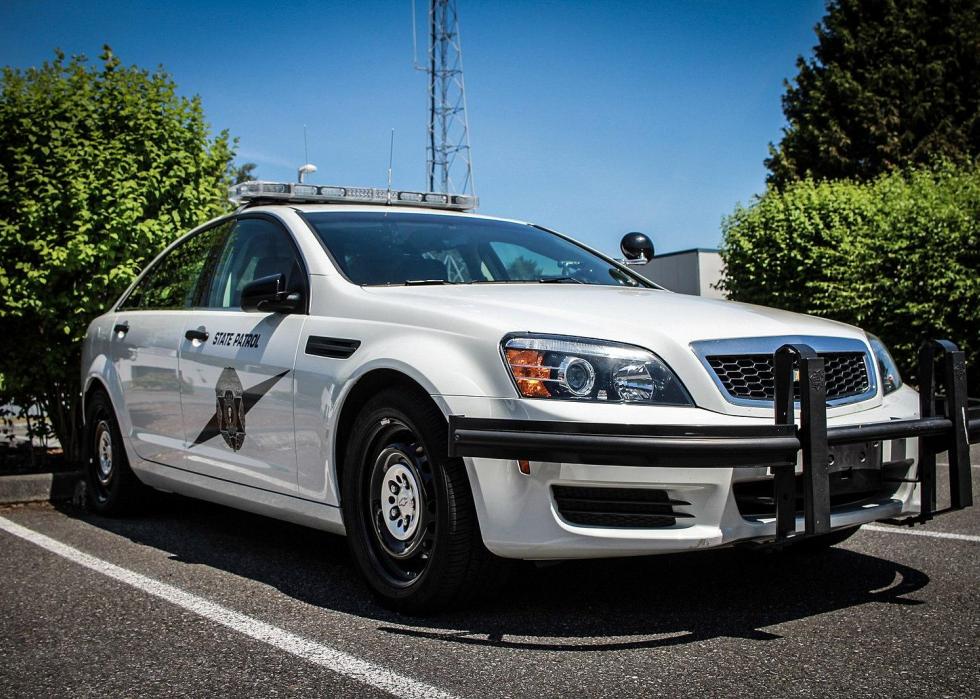 23 / 51
Alex Smith // Wikimedia Commons
#29. Washington
Violent crimes per 100 people: 0.12
2016 violent crimes: 7,778
As a percent of all crime: 4.5%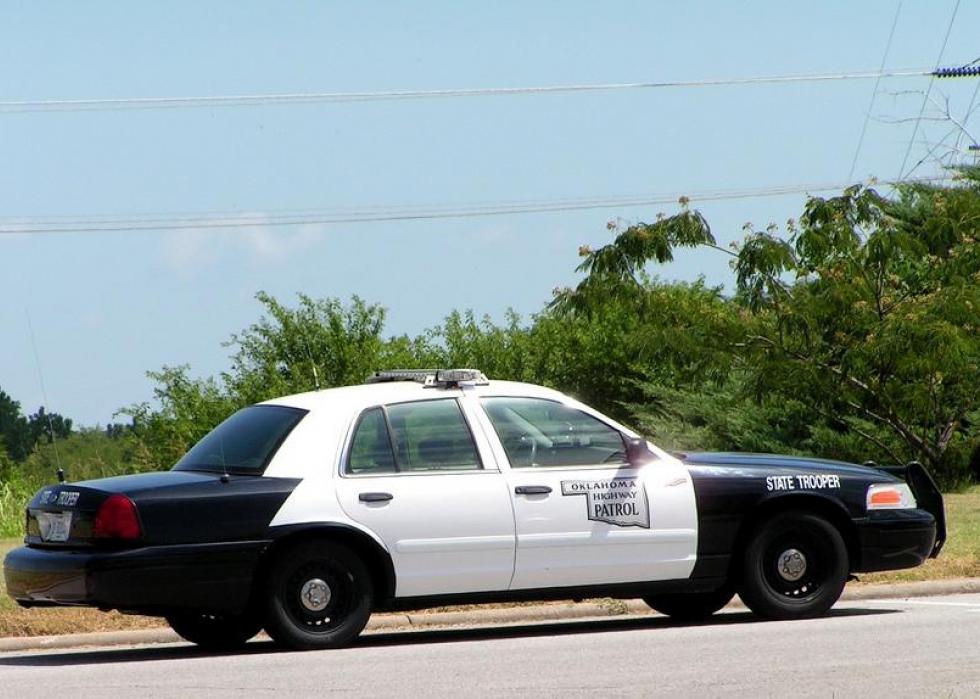 24 / 51
Charles Duggar // Wikimedia Commons
#28. Oklahoma
Violent crimes per 100 people: 0.12
2016 violent crimes: 4,653
As a percent of all crime: 4.1%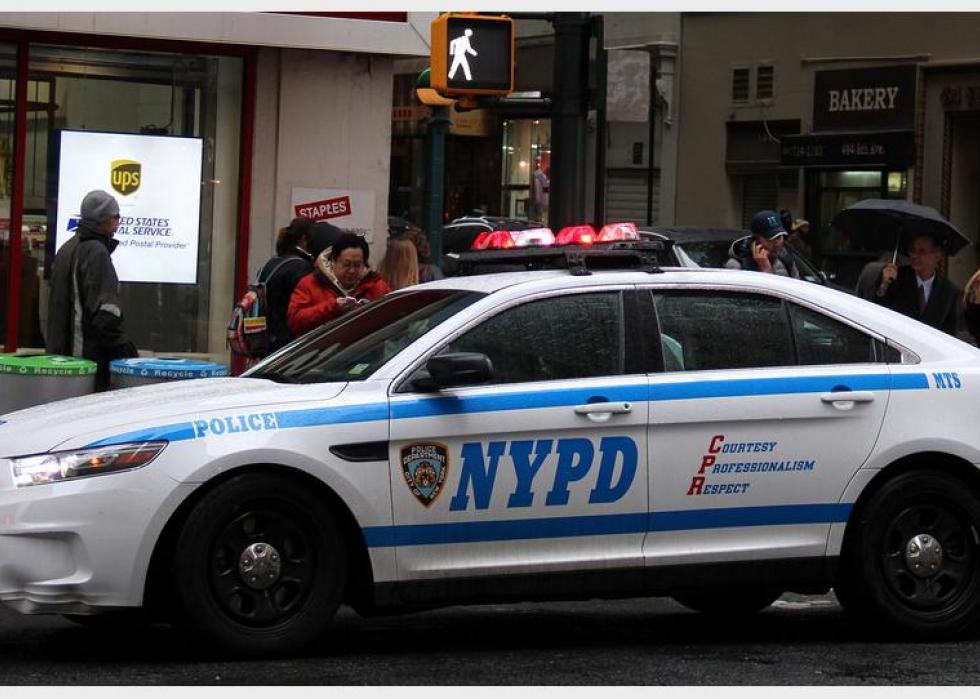 25 / 51
André Gustavo Stumpf // Flickr
#27. New York
Violent crimes per 100 people: 0.12
2016 violent crimes: 13,238
As a percent of all crime: 4.9%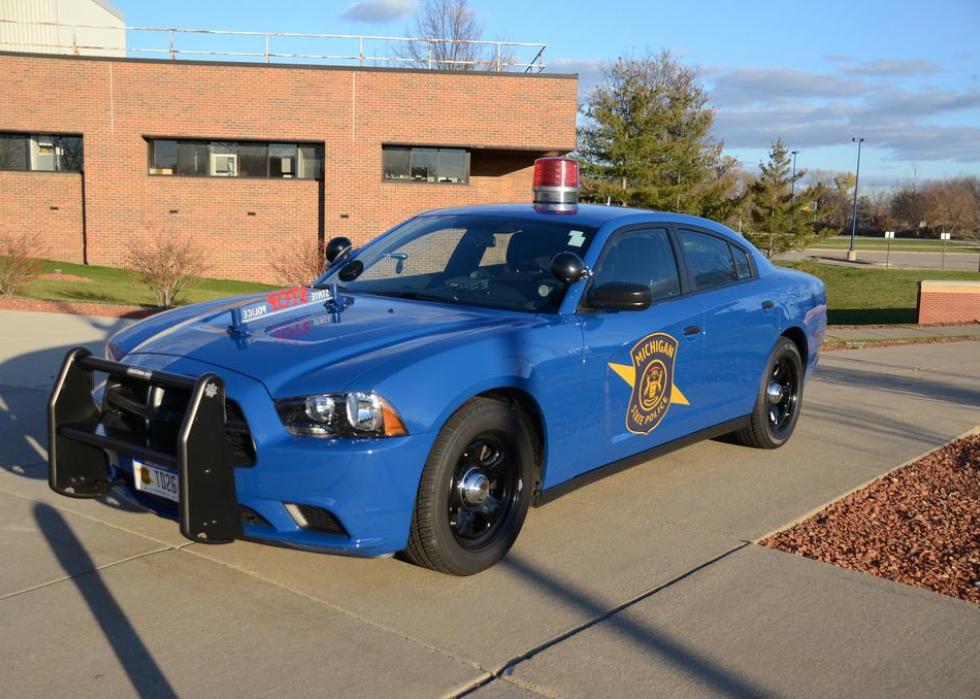 26 / 51
#26. Michigan
Violent crimes per 100 people: 0.13
2016 violent crimes: 12,163
As a percent of all crime: 4.8%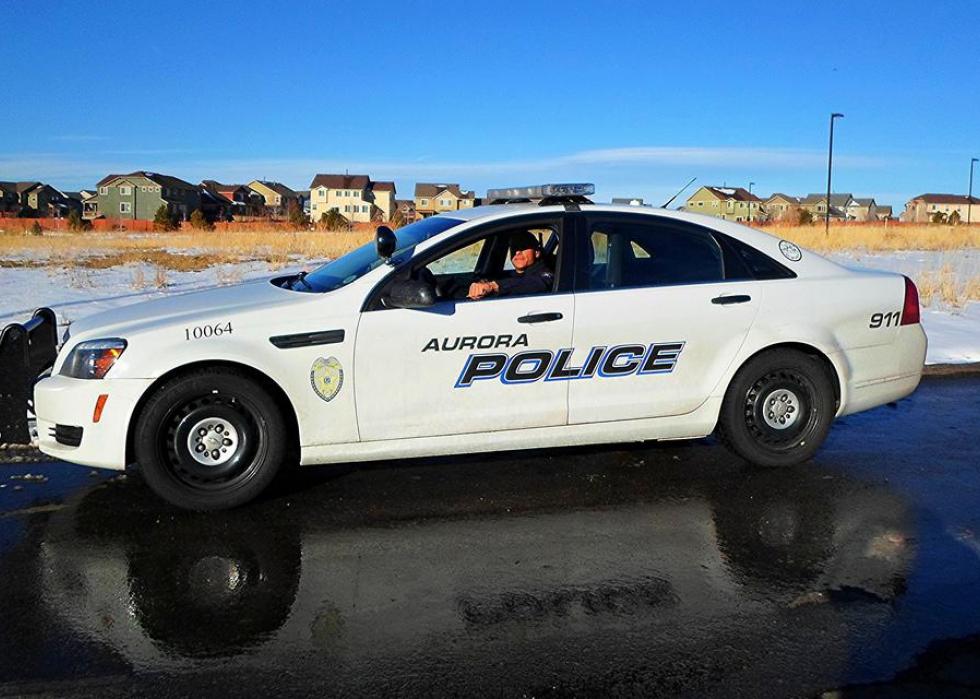 27 / 51
#25. Colorado
Violent crimes per 100 people: 0.13
2016 violent crimes: 6,691
As a percent of all crime: 3.0%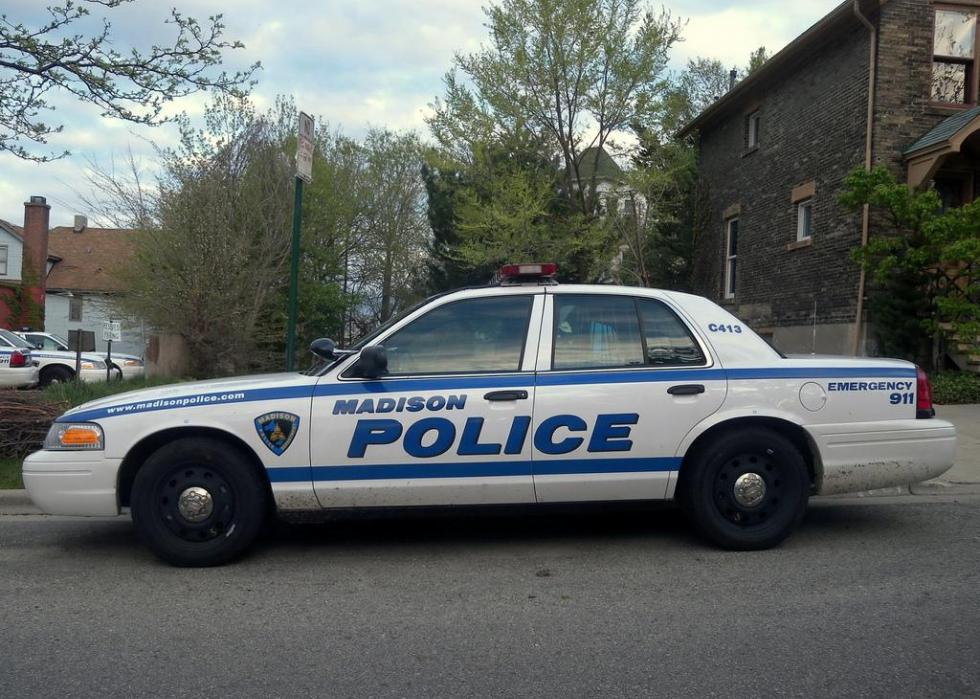 28 / 51
#24. Wisconsin
Violent crimes per 100 people: 0.13
2016 violent crimes: 7,556
As a percent of all crime: 2.9%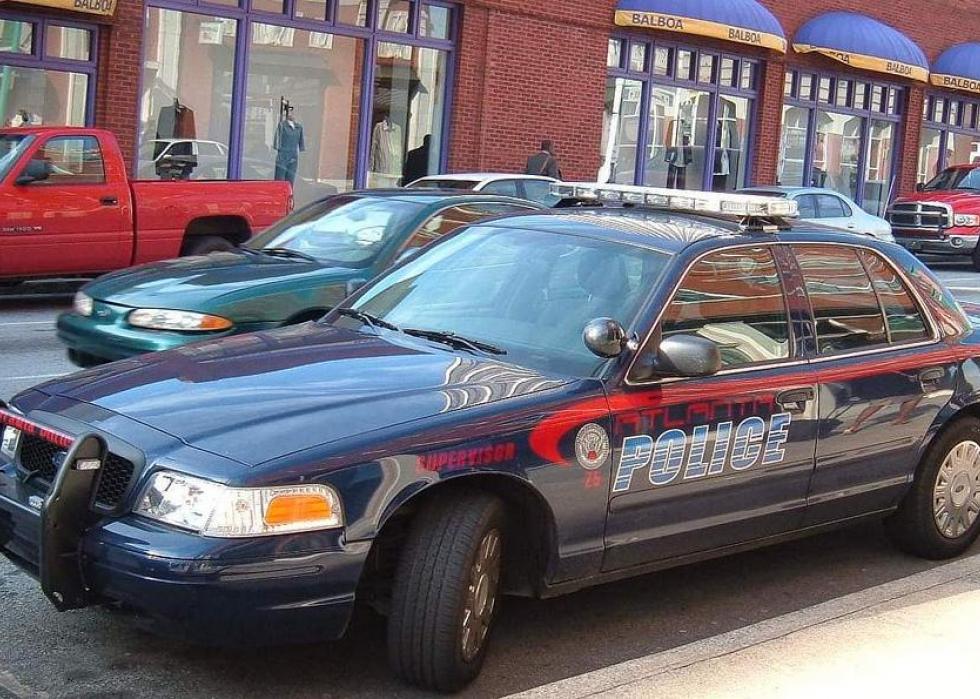 29 / 51
#23. Georgia
Violent crimes per 100 people: 0.14
2016 violent crimes: 11,105
As a percent of all crime: 4.7%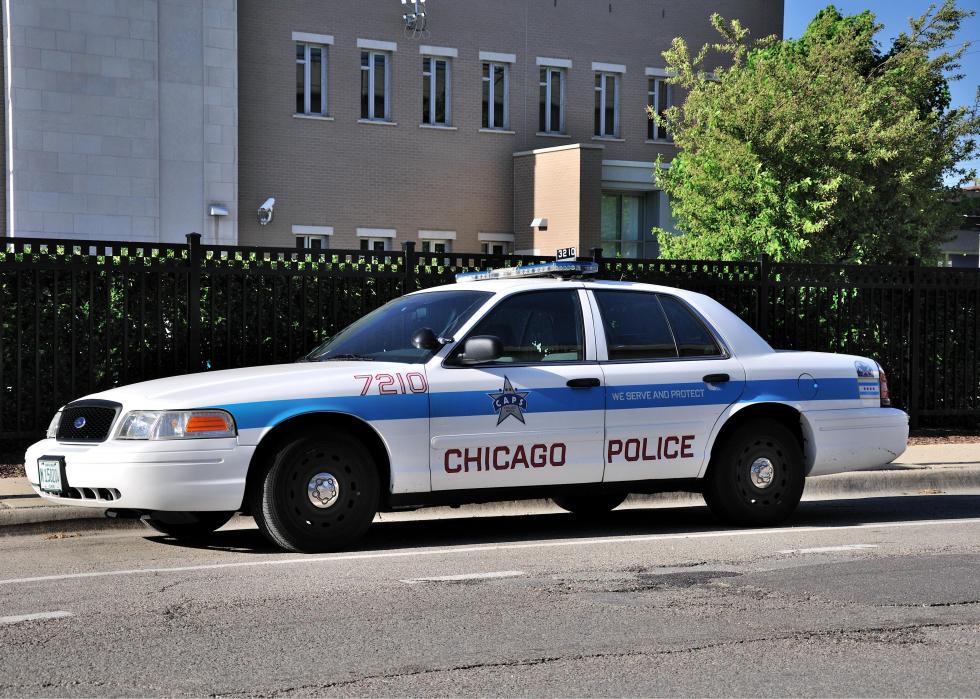 30 / 51
Flickr: Chicago Police Cruiser 7210 // Wikimedia Commons
#22. Illinois
Violent crimes per 100 people: 0.14
2016 violent crimes: 4,030
As a percent of all crime: 5.9%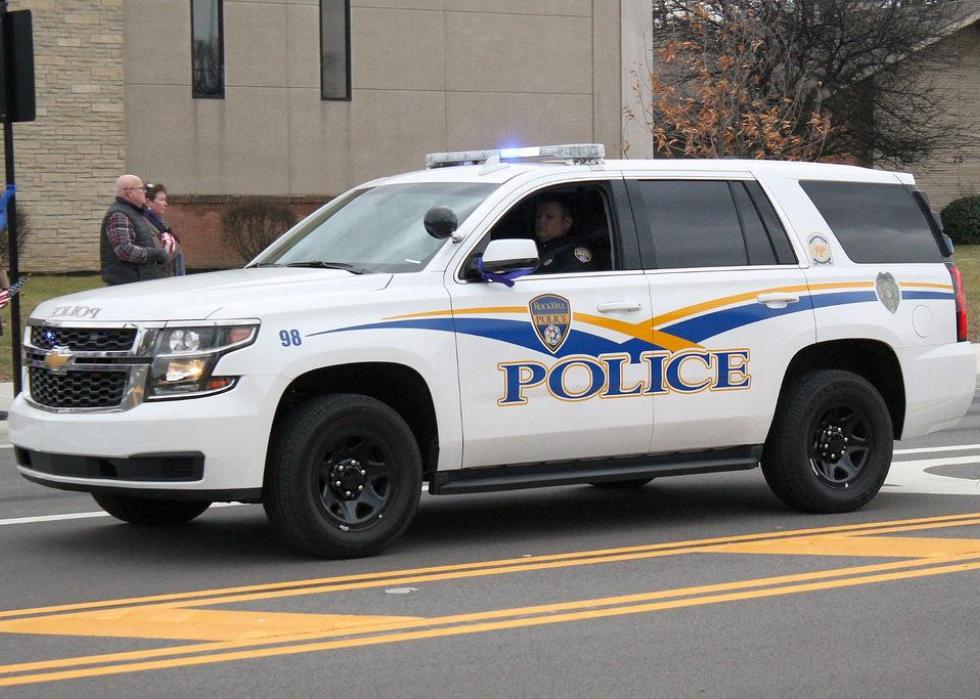 31 / 51
Raymond Wambsgans // Flickr
#21. South Carolina
Violent crimes per 100 people: 0.14
2016 violent crimes: 6,929
As a percent of all crime: 4.4%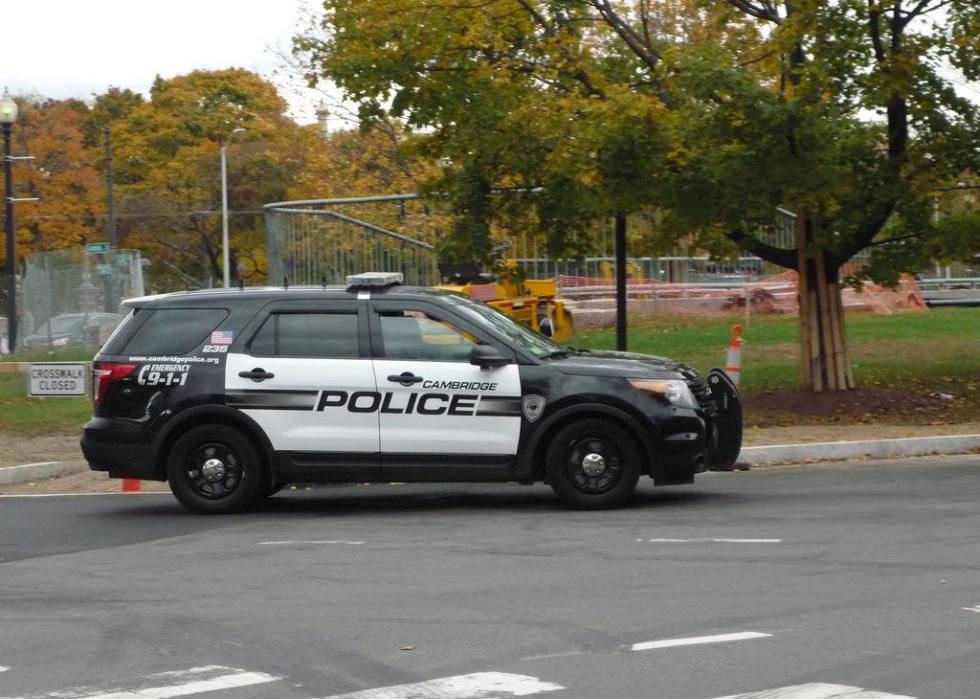 32 / 51
#20. Massachusetts
Violent crimes per 100 people: 0.15
2016 violent crimes: 9,656
As a percent of all crime: 8.1%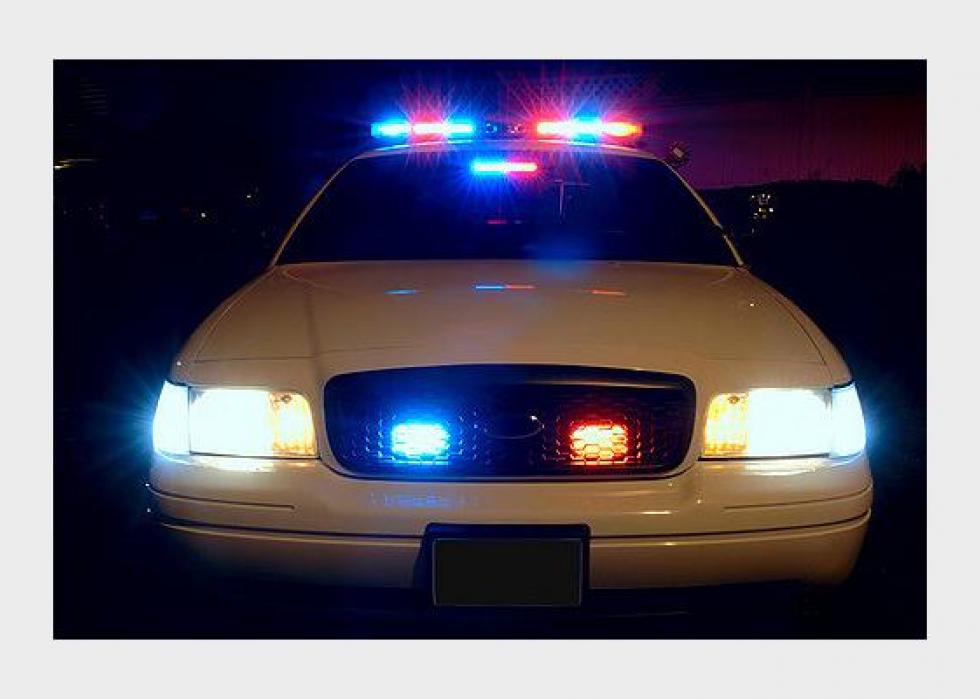 33 / 51
#19. West Virginia
Violent crimes per 100 people: 0.15
2016 violent crimes: 1,905
As a percent of all crime: 4.8%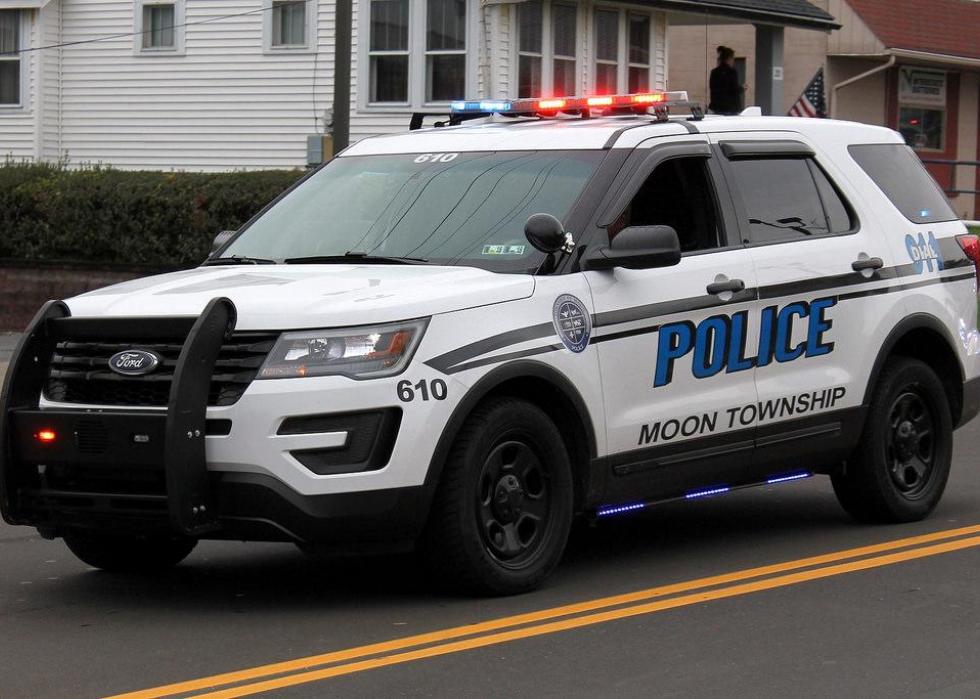 34 / 51
Raymond Wambsgans // Flickr
#18. Pennsylvania
Violent crimes per 100 people: 0.16
2016 violent crimes: 18,416
As a percent of all crime: 5.2%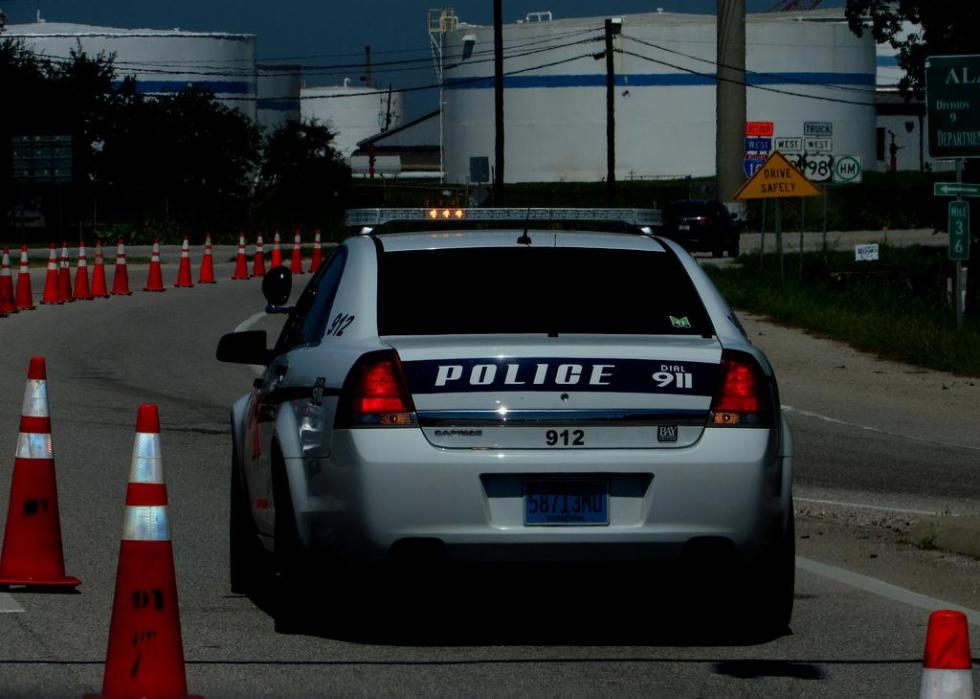 35 / 51
HAH Photography // Flickr
#17. Alabama
Violent crimes per 100 people: 0.16
2016 violent crimes: 6,187
As a percent of all crime: 4.0%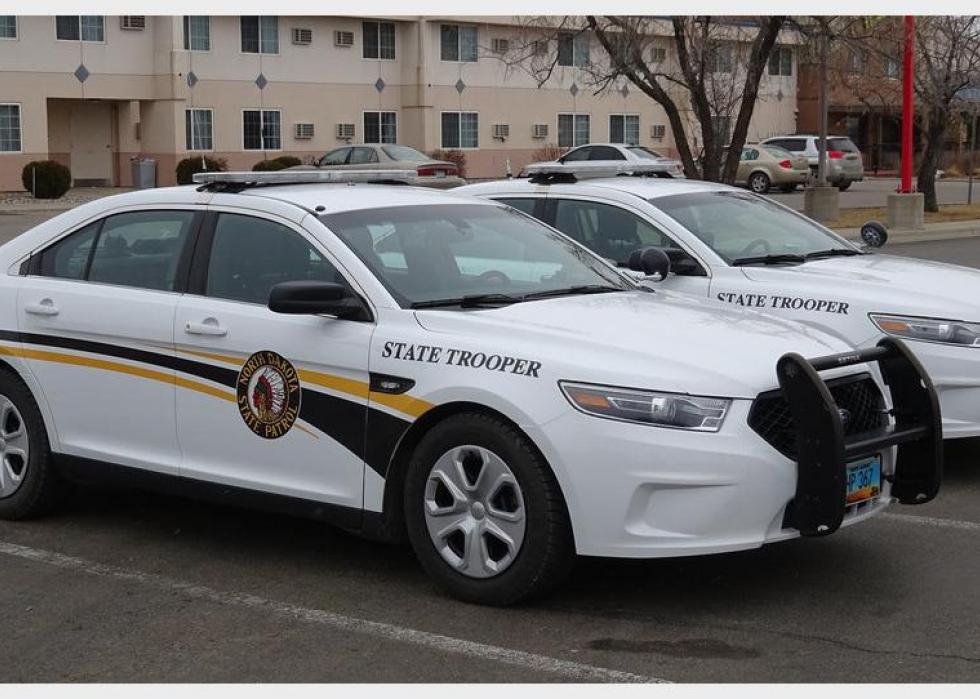 36 / 51
#16. South Dakota
Violent crimes per 100 people: 0.16
2016 violent crimes: 1,291
As a percent of all crime: 2.7%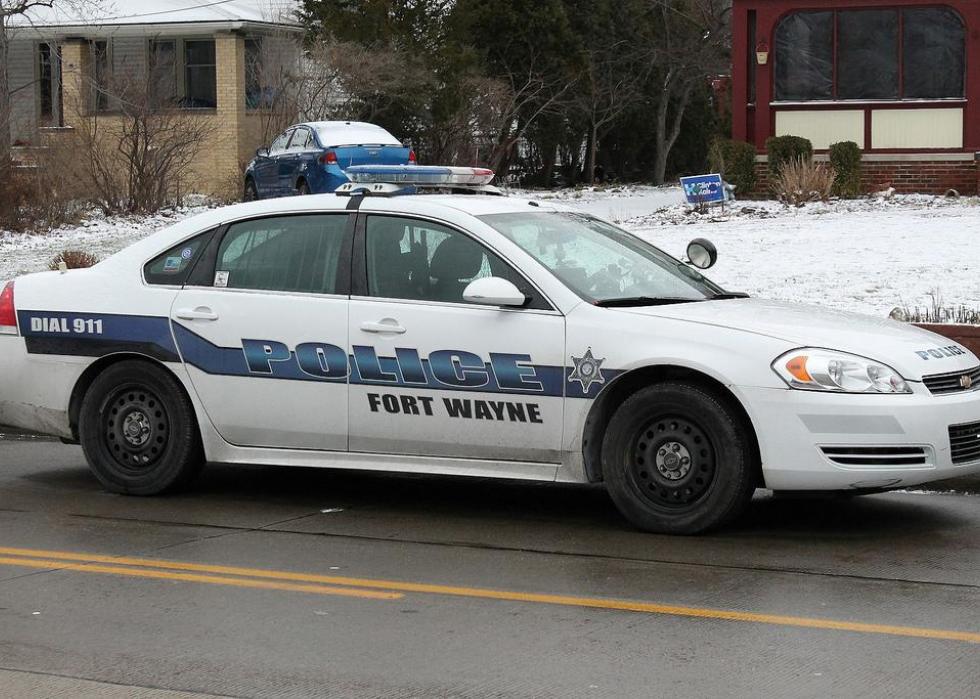 37 / 51
Raymond Wambsgans // Flickr
#15. Indiana
Violent crimes per 100 people: 0.17
2016 violent crimes: 7,323
As a percent of all crime: 5.1%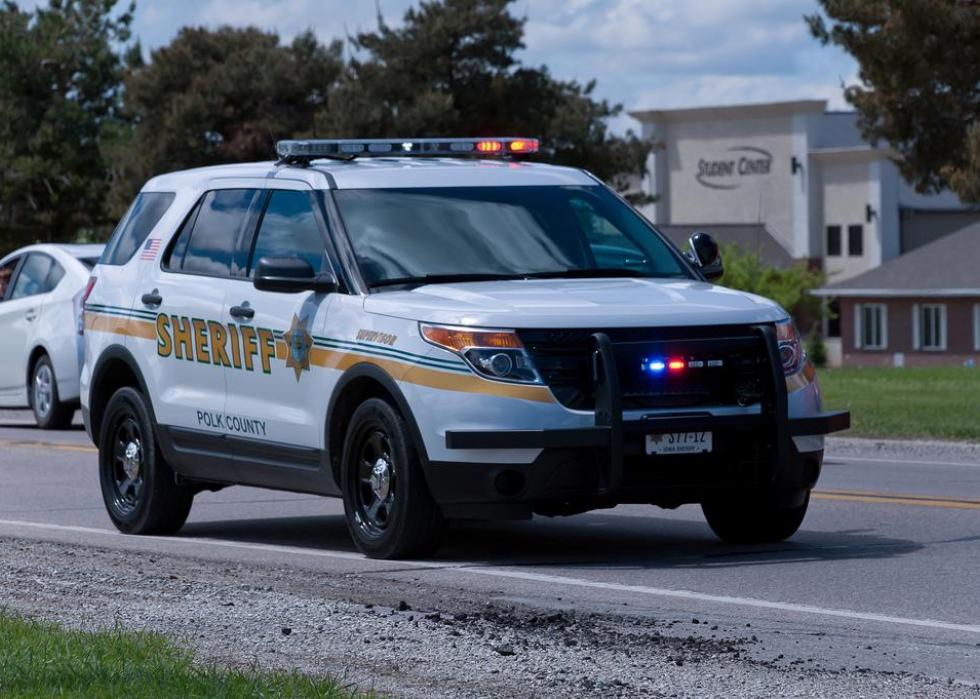 38 / 51
#14. Iowa
Violent crimes per 100 people: 0.17
2016 violent crimes: 4,876
As a percent of all crime: 5.1%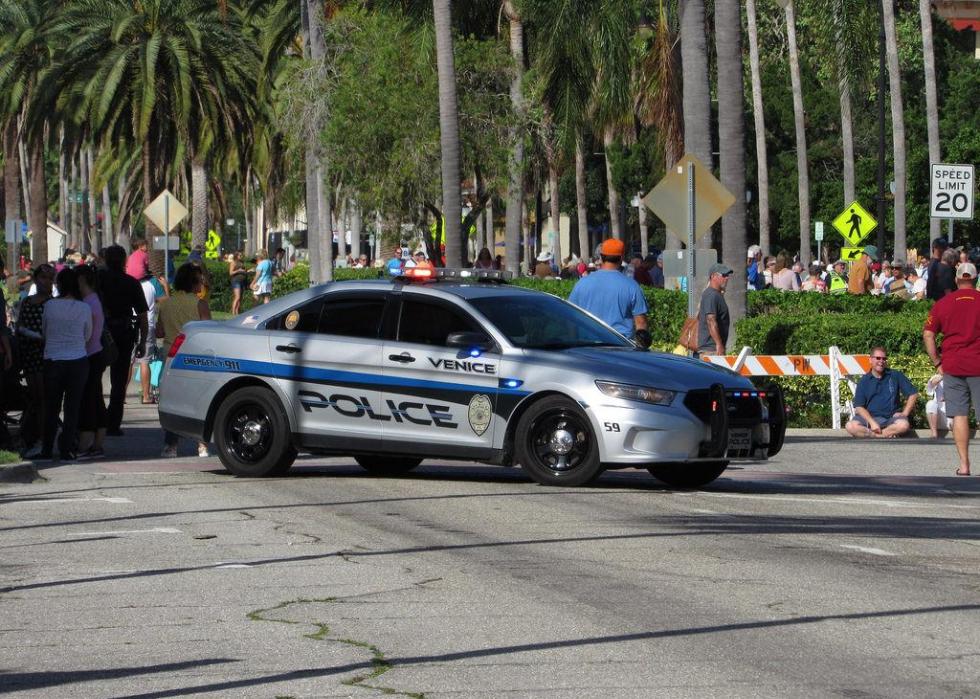 39 / 51
HAH Photography // Flickr
#13. Florida
Violent crimes per 100 people: 0.17
2016 violent crimes: 35,807
As a percent of all crime: 4.9%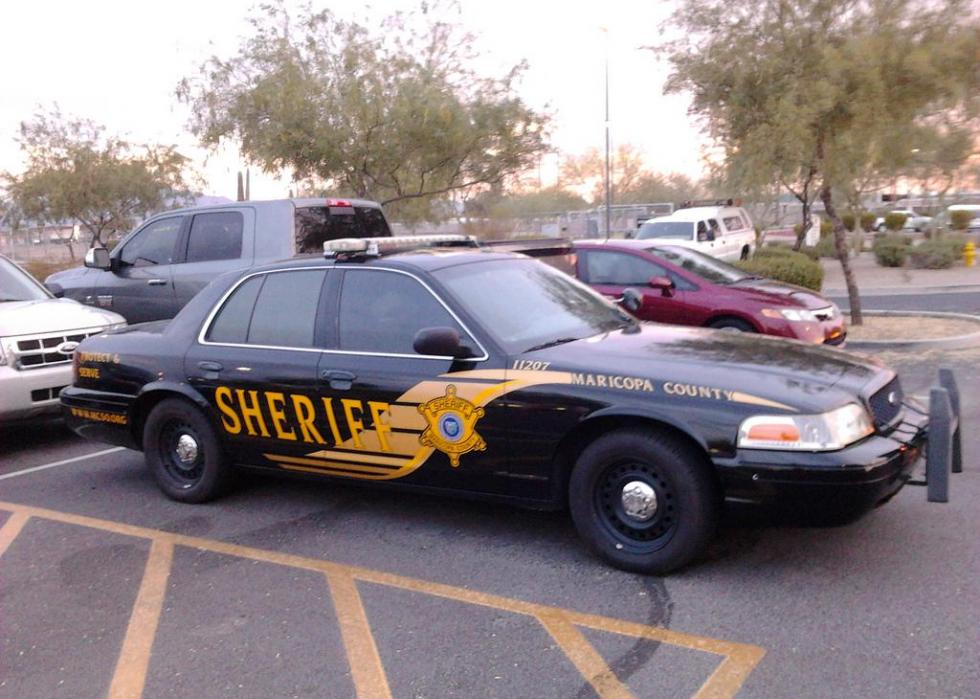 40 / 51
#12. Arizona
Violent crimes per 100 people: 0.17
2016 violent crimes: 11,145
As a percent of all crime: 4.2%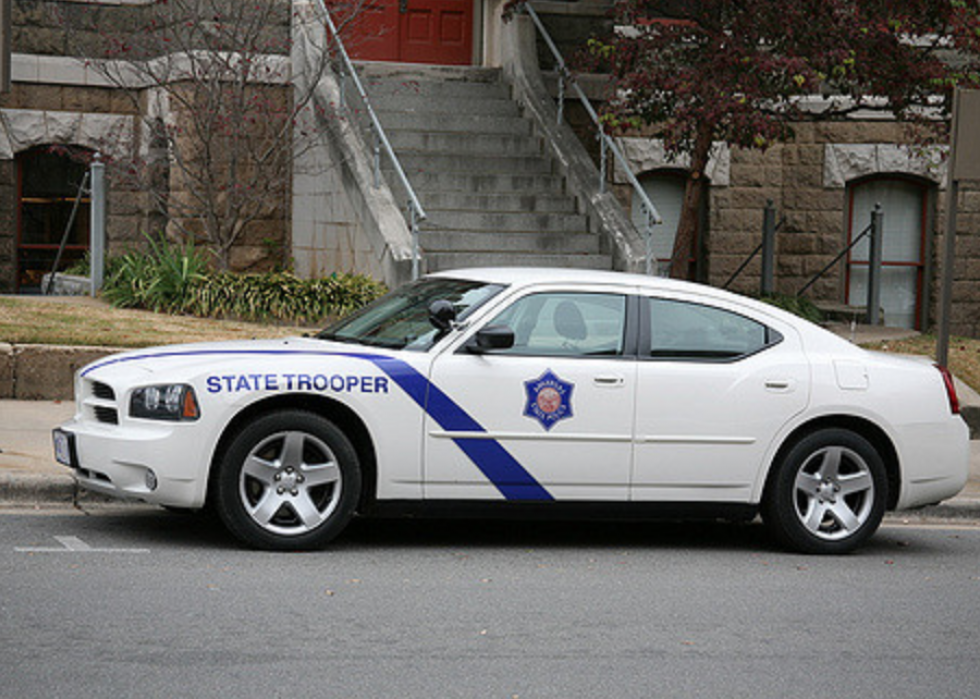 41 / 51
#11. Arkansas
Violent crimes per 100 people: 0.17
2016 violent crimes: 4,860
As a percent of all crime: 3.7%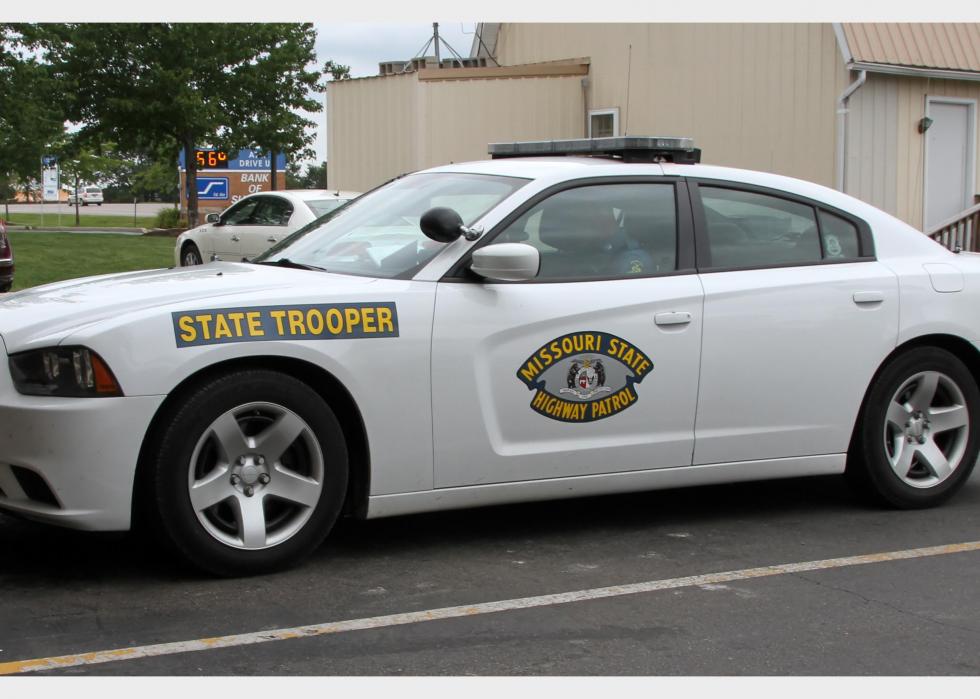 42 / 51
Tony Hisgett // Wikimedia Commons
#10. Missouri
Violent crimes per 100 people: 0.18
2016 violent crimes: 10,223
As a percent of all crime: 4.2%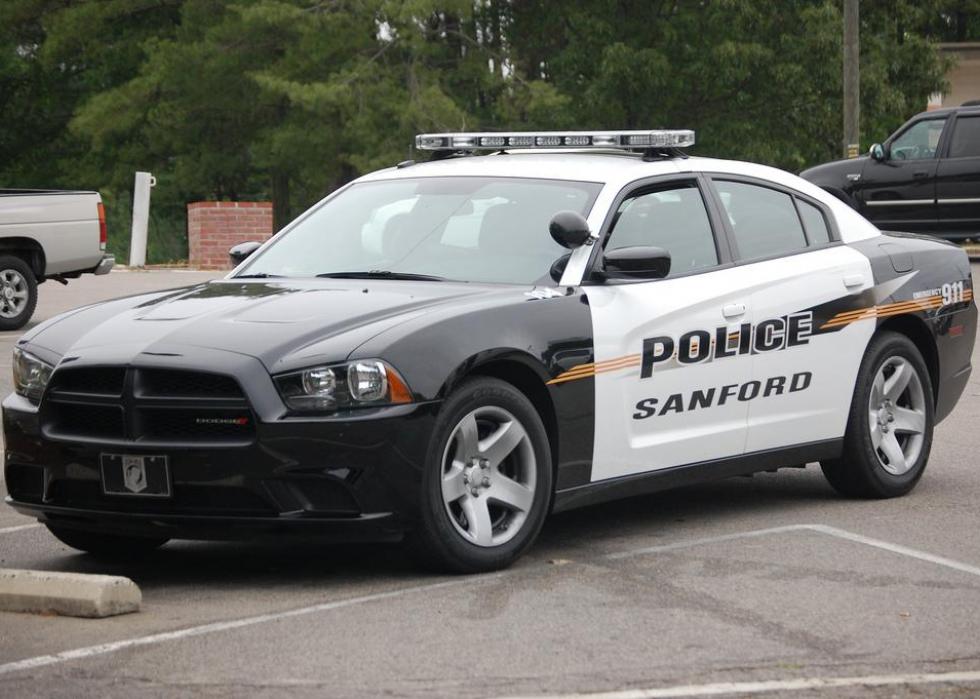 43 / 51
Donald Lee Pardue // Flickr
#9. North Carolina
Violent crimes per 100 people: 0.19
2016 violent crimes: 11,607
As a percent of all crime: 5.0%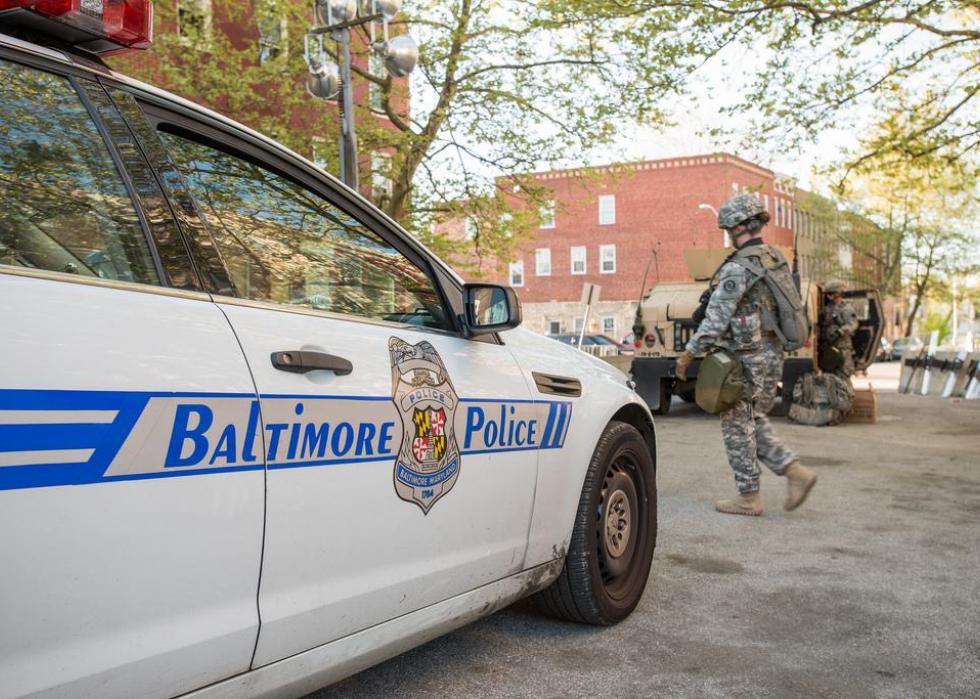 44 / 51
Maryland National Guard // Flickr
#8. Maryland
Violent crimes per 100 people: 0.19
2016 violent crimes: 9,737
As a percent of all crime: 5.3%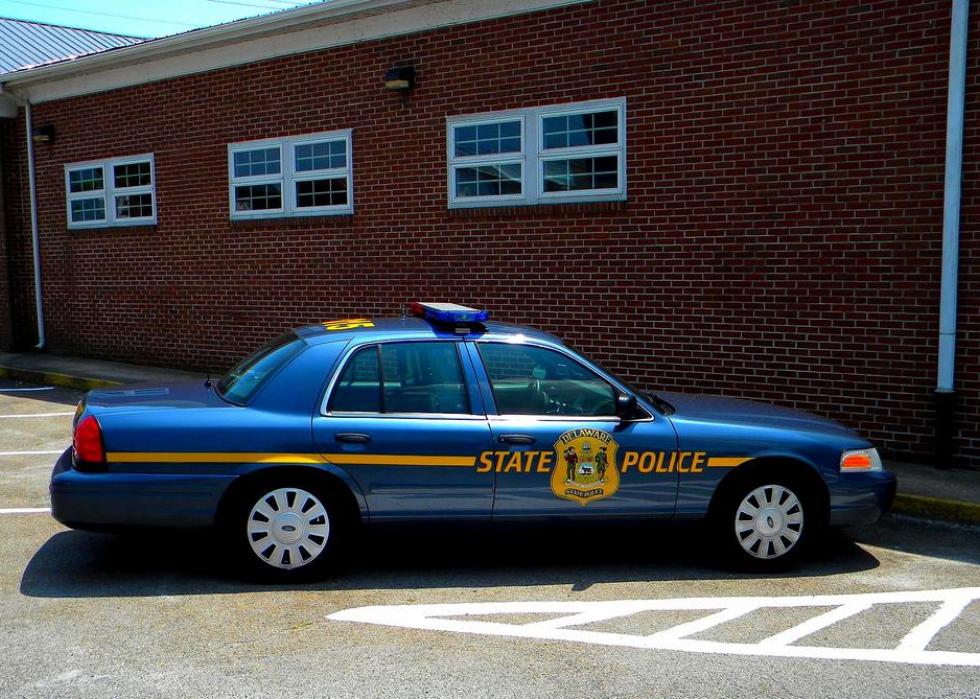 45 / 51
#7. Delaware
Violent crimes per 100 people: 0.23
2016 violent crimes: 2,224
As a percent of all crime: 6.6%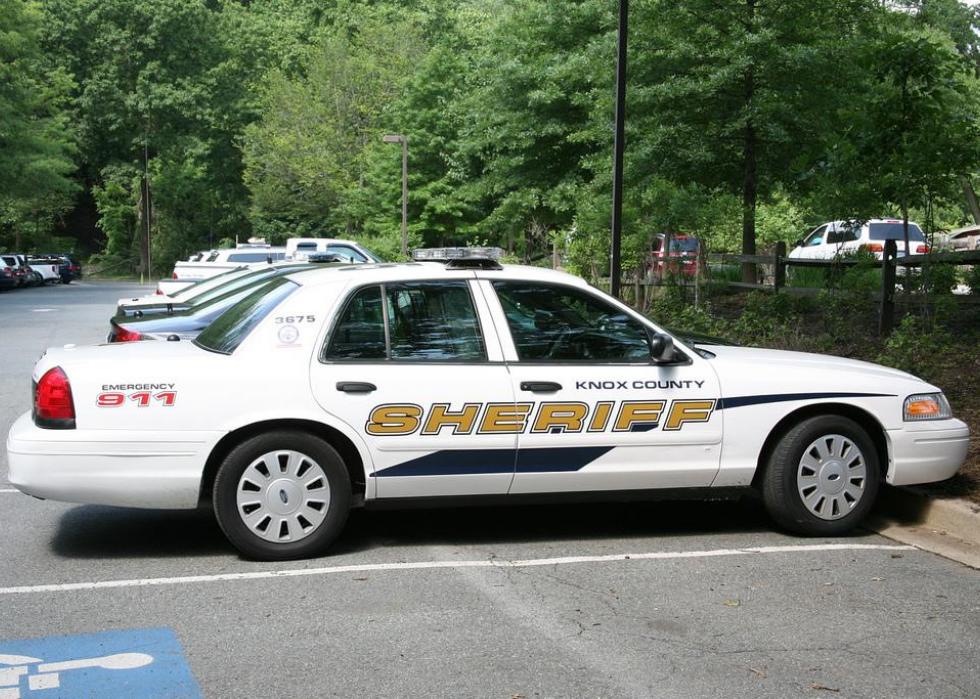 46 / 51
#6. Tennessee
Violent crimes per 100 people: 0.25
2016 violent crimes: 16,142
As a percent of all crime: 4.8%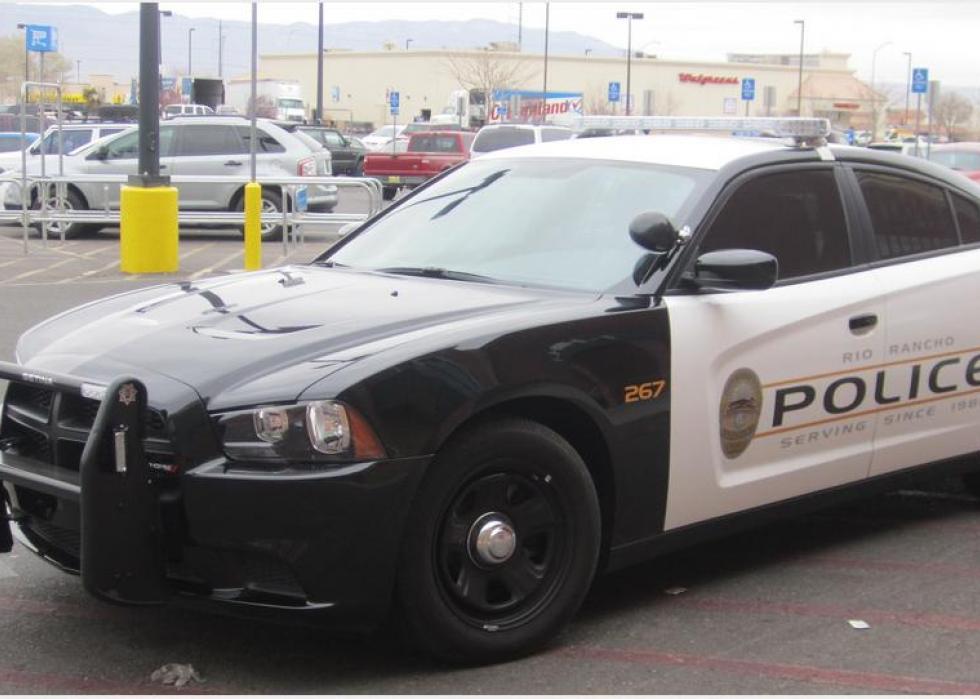 47 / 51
#5. New Mexico
Violent crimes per 100 people: 0.27
2016 violent crimes: 4,007
As a percent of all crime: 5.2%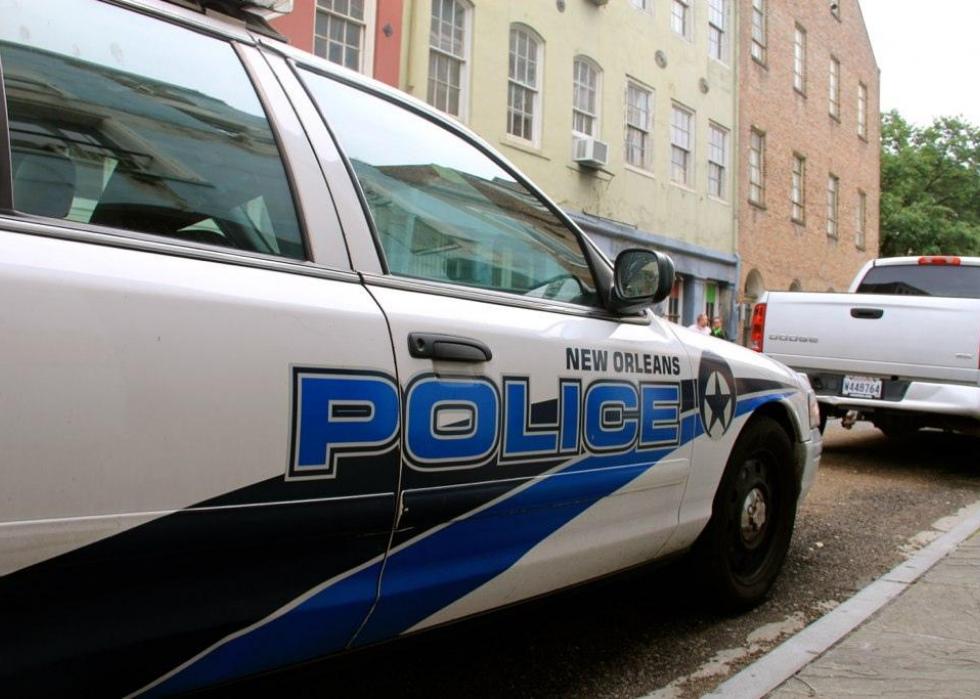 48 / 51
Daniel X. O'Neil // Flickr
#4. Louisiana
Violent crimes per 100 people: 0.27
2016 violent crimes: 11,372
As a percent of all crime: 5.9%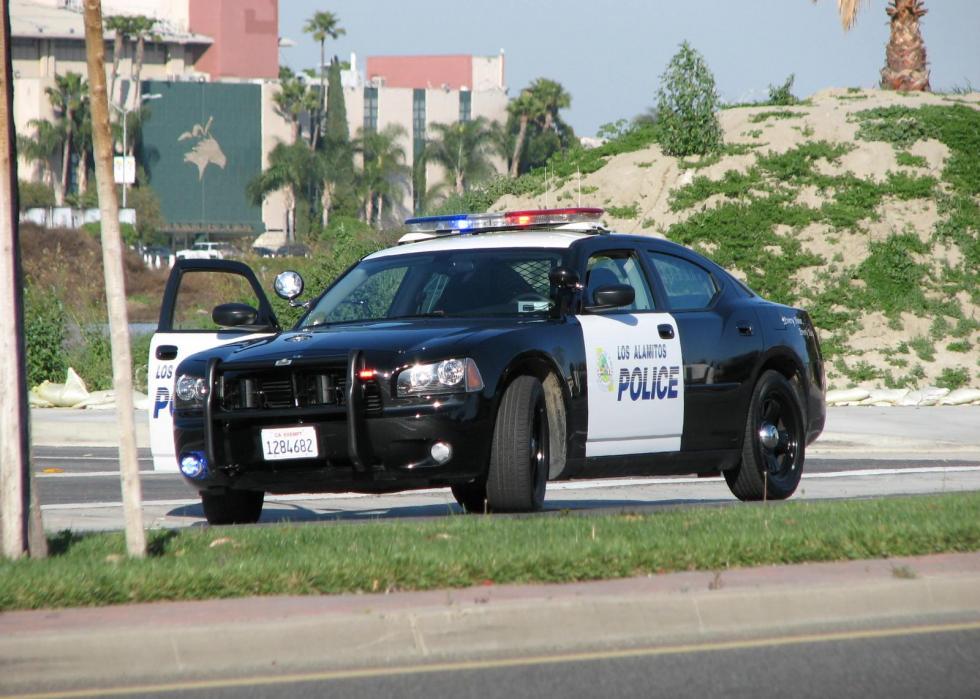 49 / 51
Highway Patrol Images // Wikimedia Commons
#3. California
Violent crimes per 100 people: 0.27
2016 violent crimes: 106,828
As a percent of all crime: 9.5%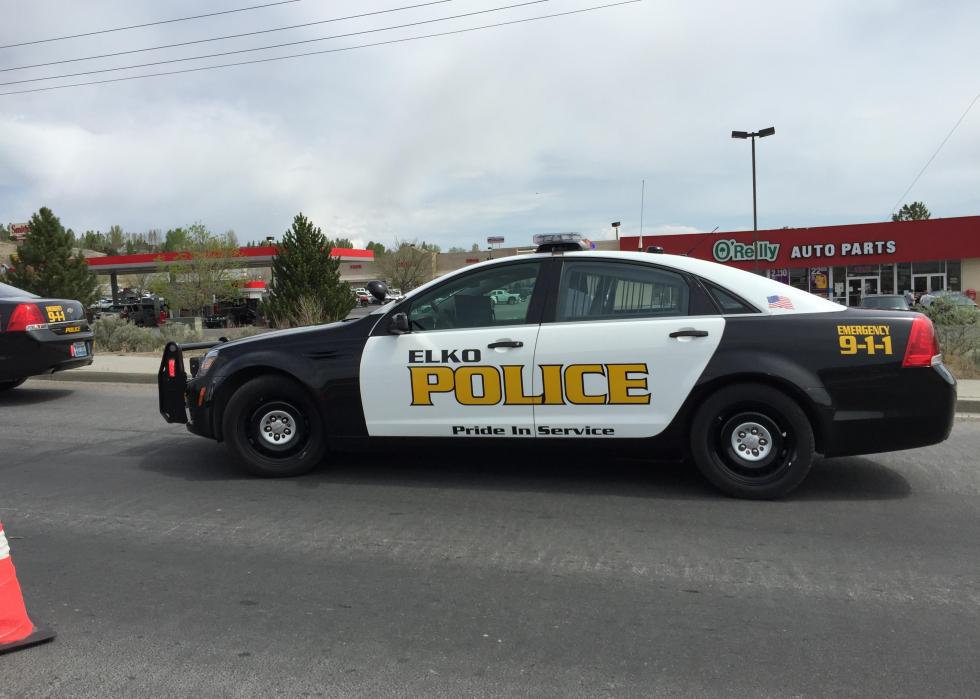 50 / 51
Famartin // Wikimedia Commons
#2. Nevada
Violent crimes per 100 people: 0.28
2016 violent crimes: 8,351
As a percent of all crime: 6.6%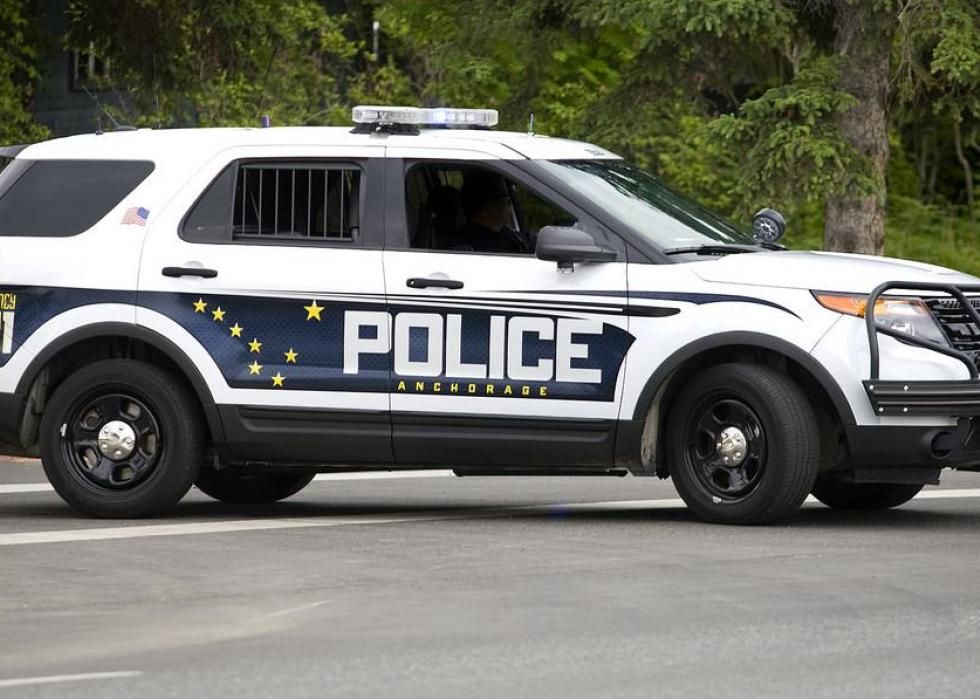 51 / 51
#1. Alaska
Violent crimes per 100 people: 0.31
2016 violent crimes: 2,298
As a percent of all crime: 7.8%