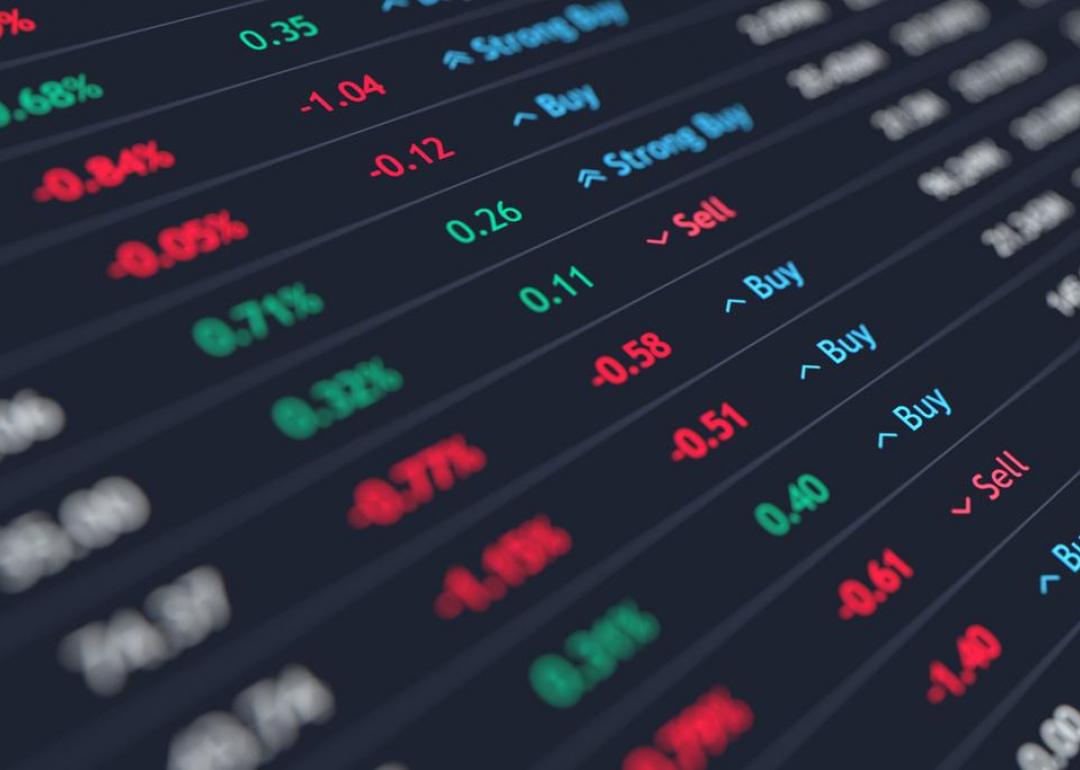 World's most valuable brands
World's most valuable brands
As one makes their way down Rodeo Drive in Los Angeles or Fifth Avenue in New York City, they may notice some of the most grandiose, luxurious retail centers in the world. The companies whose products are sold in these stores may be amongst the first to come to mind when one considers the most valuable brands on Earth, likely because of the immense equity these brands boast.
A comprehensive analysis of the 100 most valuable brands on Earth reveals that only 6% exist in the apparel and luxury industries combined, which is notable because of how much apparent effort companies in this sector put into branding. The most successful tech, automotive, and financial companies are sneakily reliant on marketing in order to create a recognizable image in the minds of consumers; one might not necessarily think of their local bank, favorite app, or go-to restaurant chain as the global economic superpowers they are, simply because they've become immersed in people's daily lives.
Using data from BrandZ and Kantar Millward Brown's 2018 Top 100 Most Valuable Global Brands report, Stacker listed the 100 most valuable brands in business today. Each brand has been ranked by its value, and information supplied for each company includes: the industry it's positioned within; brand contribution—which takes into consideration how much the name and logo drive purchasing volume; and changes in brand value and rank since 2017.

Read on to see where some of the world's favorite brands stack up against the competition.
RELATED: Click here to see the most loved brands in America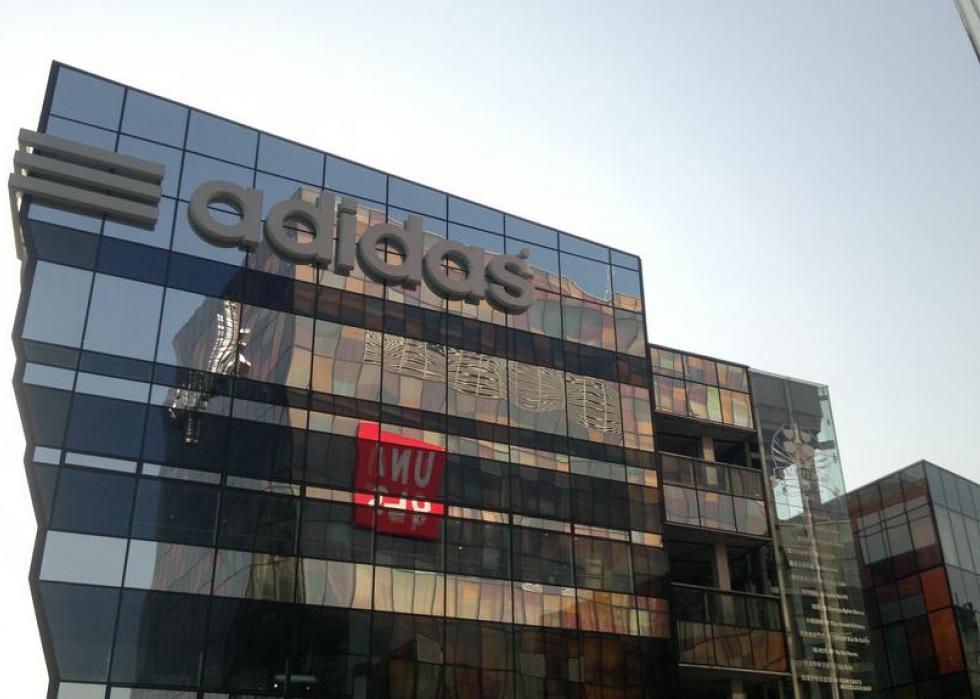 1 / 100
#100. Adidas
Brand value in millions: $12,456
Category: Apparel
Brand contribution (out of 5): 4
Brand value percent change since 2017: +50%
Rank change since 2017: N/A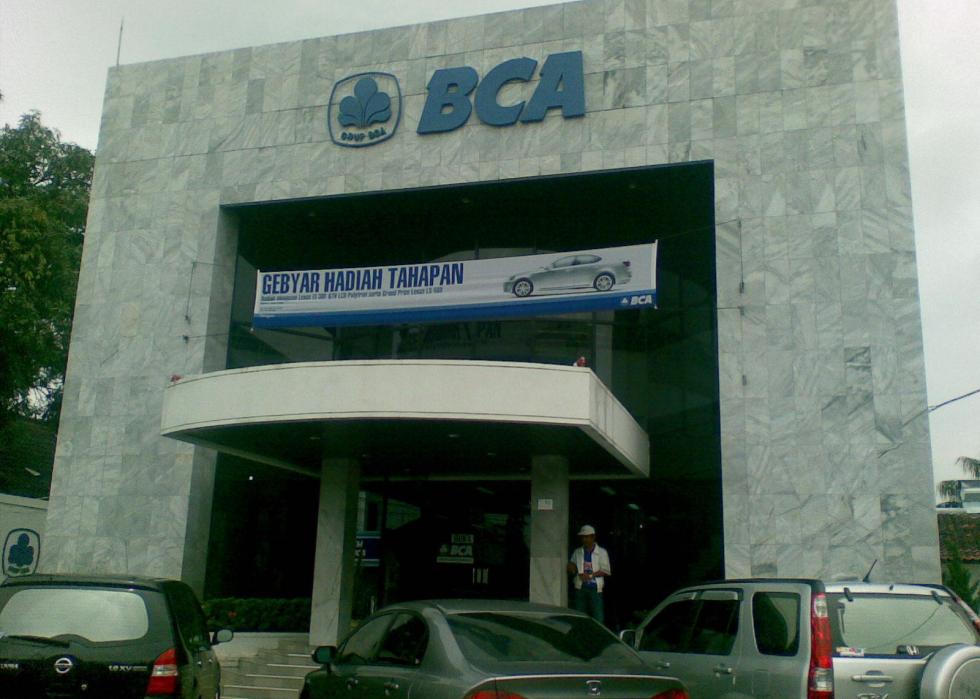 2 / 100
Akhmad Fauzi // Wikimedia Commons
#99. Bank Central Asia
Brand value in millions: $12,674
Category: Regional Banks
Brand contribution (out of 5): 4
Brand value percent change since 2017: N/A
Rank change since 2017: N/A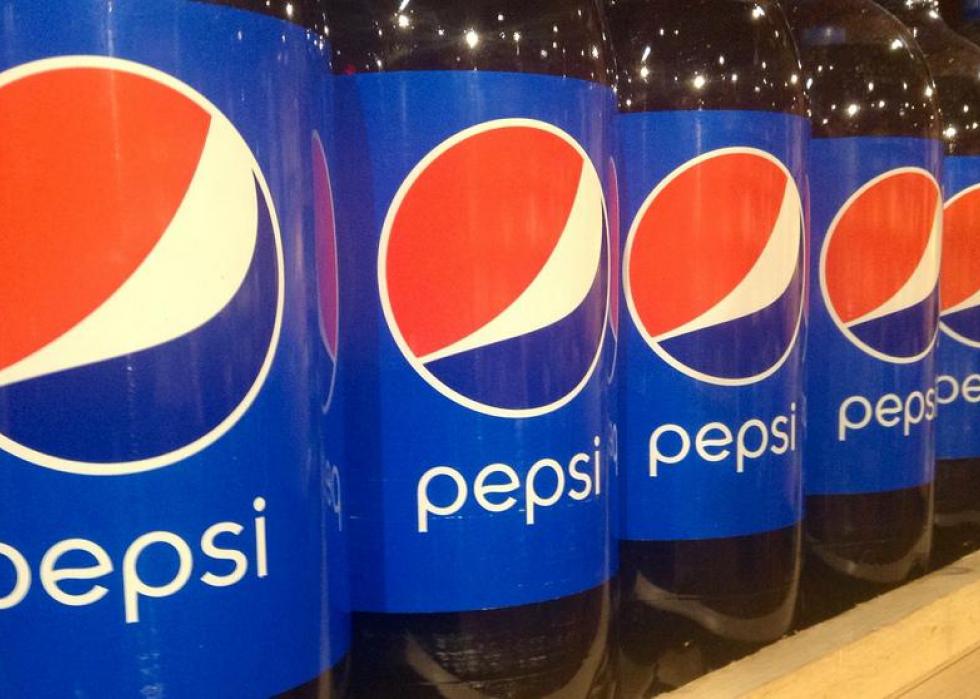 3 / 100
#98. Pepsi
Brand value in millions: $12,685
Category: Soft Drinks
Brand contribution (out of 5): 4
Brand value percent change since 2017: 0%
Rank change since 2017: -14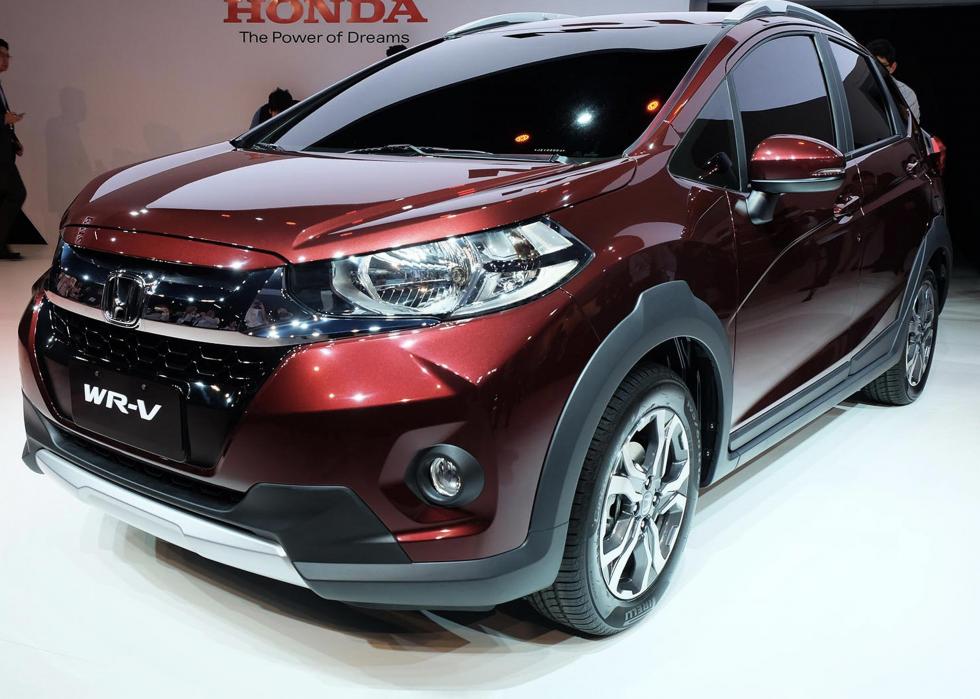 4 / 100
Jengtingchen // Wikimedia Commons
#97. Honda
Brand value in millions: $12,695
Category: Cars
Brand contribution (out of 5): 4
Brand value percent change since 2017: +4%
Rank change since 2017: -6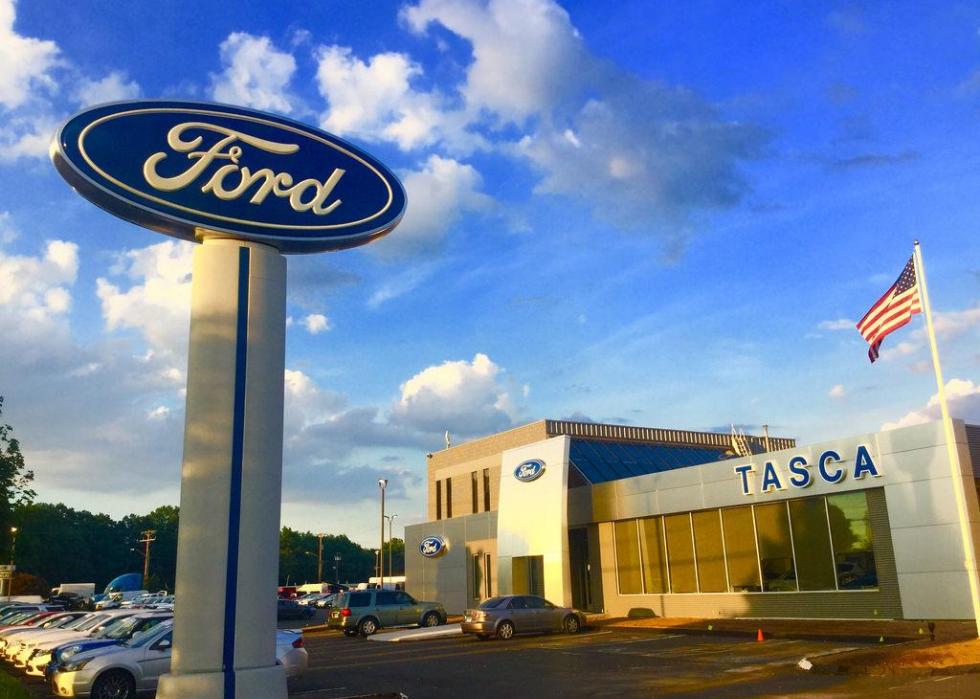 5 / 100
#96. Ford
Brand value in millions: $12,742
Category: Cars
Brand contribution (out of 5): 3
Brand value percent change since 2017: -2%
Rank change since 2017: -13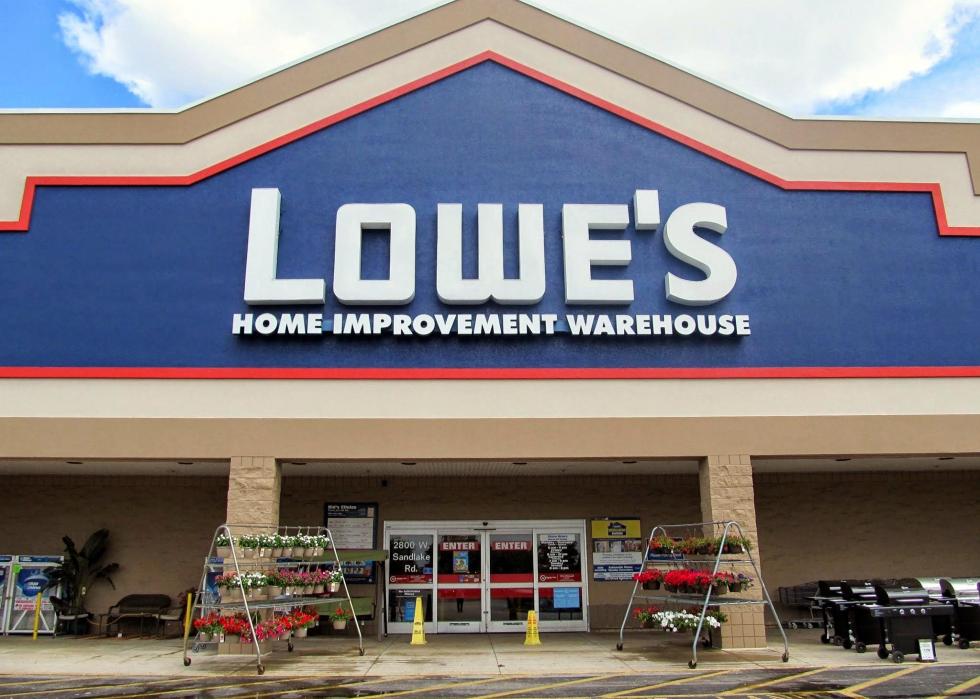 6 / 100
Miosotis Jade // Wikimedia Commons
#95. Lowe's
Brand value in millions: $13,111
Category: Retail
Brand contribution (out of 5): 3
Brand value percent change since 2017: -2%
Rank change since 2017: -13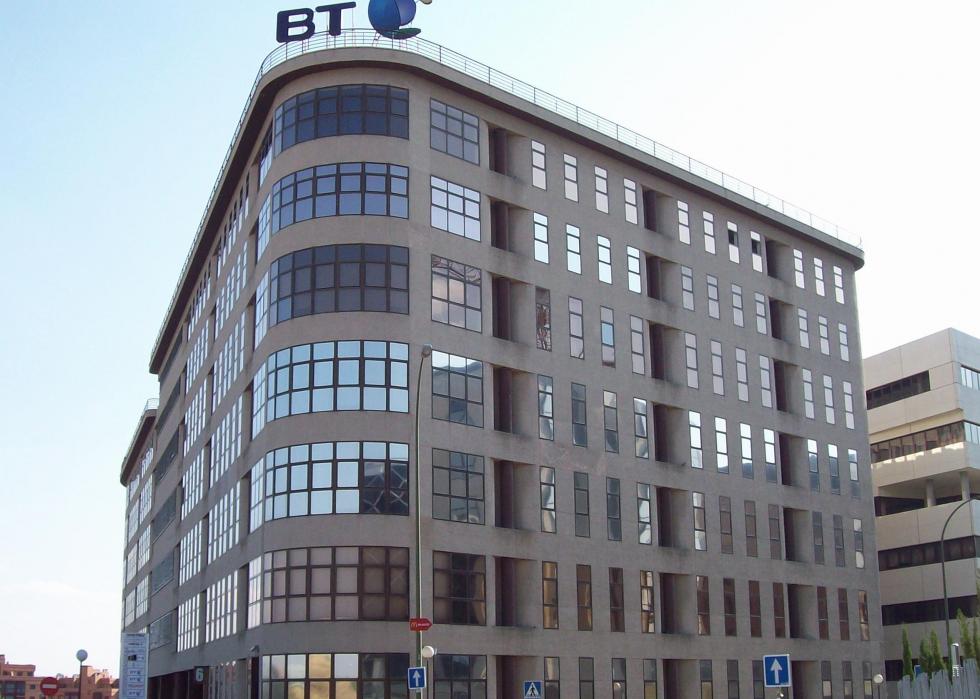 7 / 100
Luis García // Wikimedia Commons
#94. BT Group
Brand value in millions: $13,604
Category: Telecom Providers
Brand contribution (out of 5): 3
Brand value percent change since 2017: -15%
Rank change since 2017: -25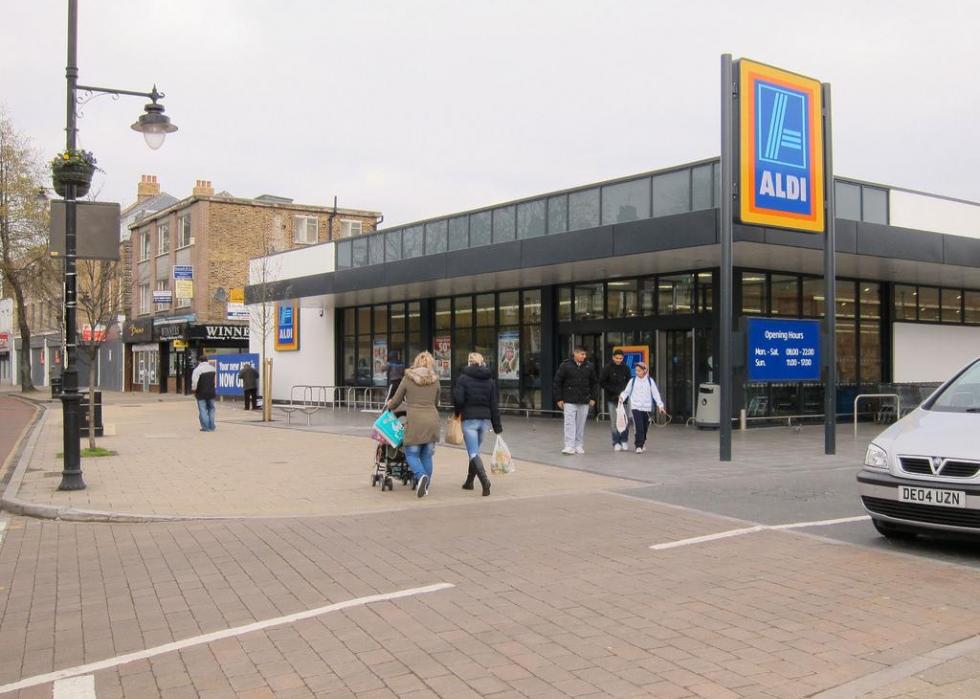 8 / 100
#93. Aldi
Brand value in millions: $13,785
Category: Retail
Brand contribution (out of 5): 3
Brand value percent change since 2017: +12%
Rank change since 2017: -4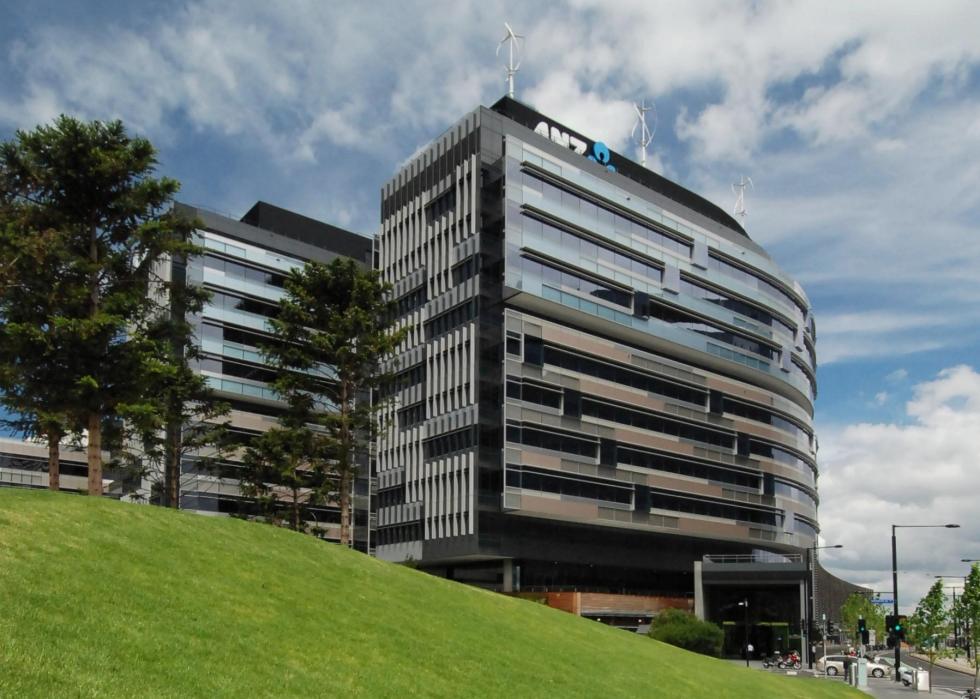 9 / 100
Elekhh // Wikimedia Commons
#92. Australia and New Zealand Banking Group
Brand value in millions: $14,465
Category: Regional Banks
Brand contribution (out of 5): 3
Brand value percent change since 2017: +3%
Rank change since 2017: -17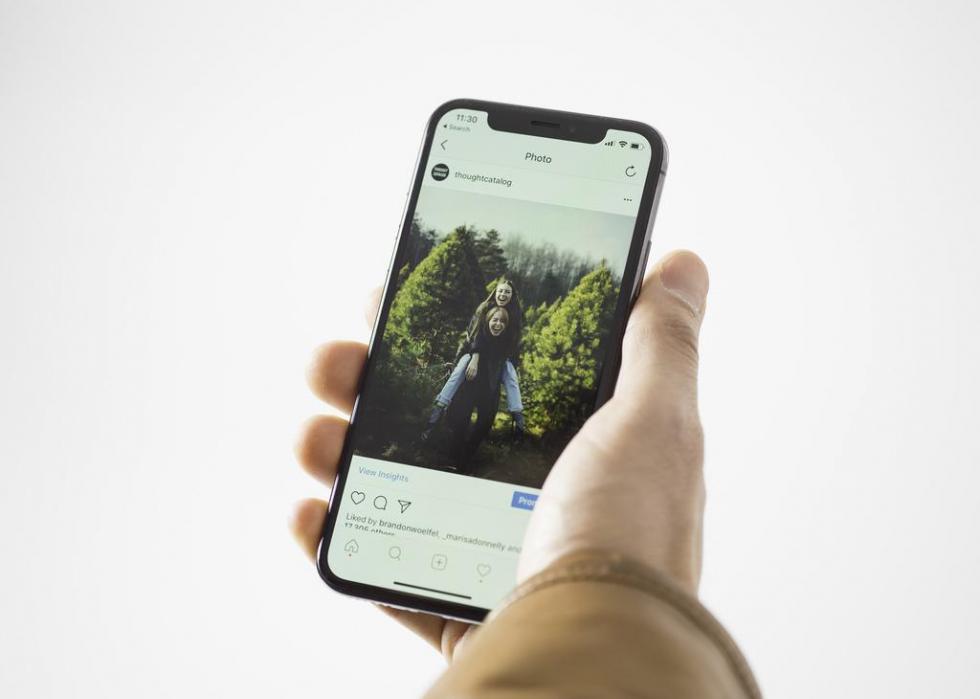 10 / 100
#91. Instagram
Brand value in millions: $14,496
Category: Technology
Brand contribution (out of 5): 5
Brand value percent change since 2017: N/A
Rank change since 2017: N/A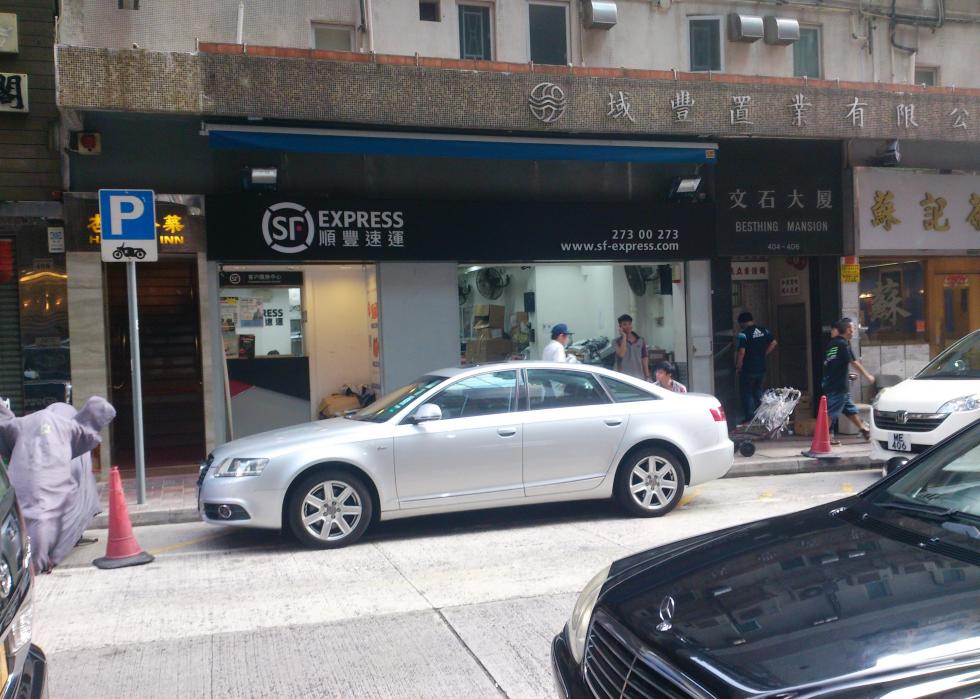 11 / 100
Ceeseven // Wikimedia Commons
#90. SF Express
Brand value in millions: $14,537
Category: Logistics
Brand contribution (out of 5): 4
Brand value percent change since 2017: N/A
Rank change since 2017: N/A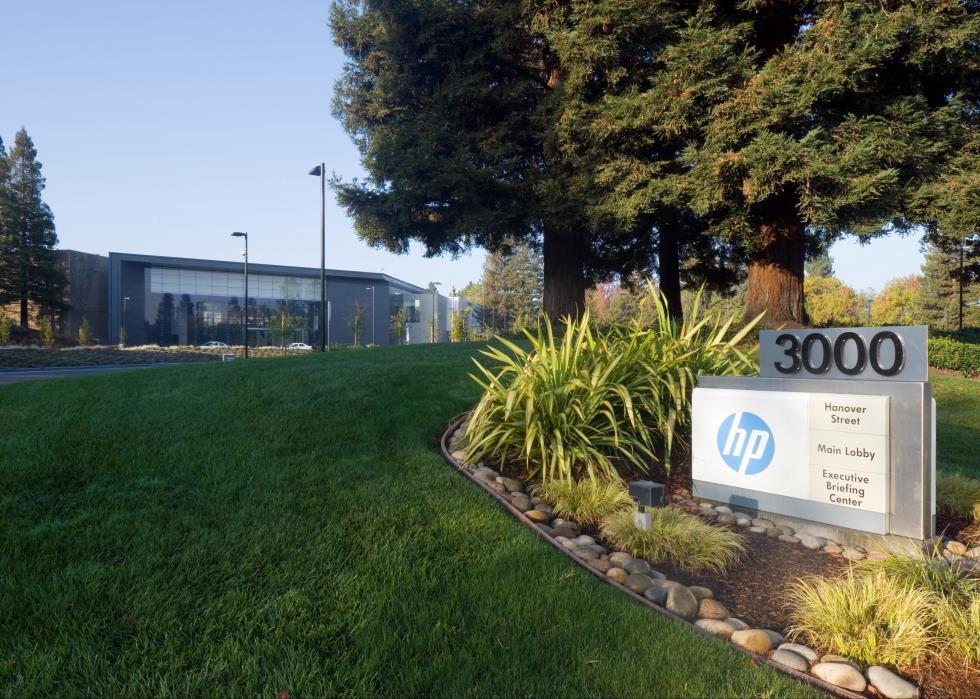 12 / 100
LPS.1 // Wikimedia Commons
#89. Hewlett-Packard
Brand value in millions: $14,797
Category: Technology
Brand contribution (out of 5): 3
Brand value percent change since 2017: N/A
Rank change since 2017: N/A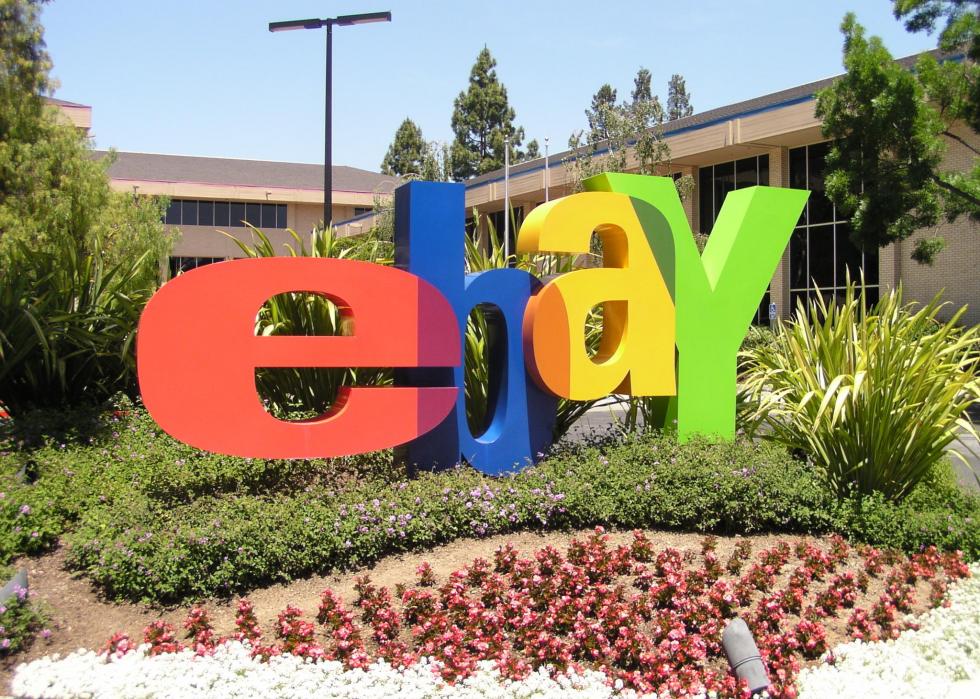 13 / 100
Steven Arnold // Wikimedia Commons
#88. Ebay
Brand value in millions: $14,829
Category: Retail
Brand contribution (out of 5): 3
Brand value percent change since 2017: +20%
Rank change since 2017: -2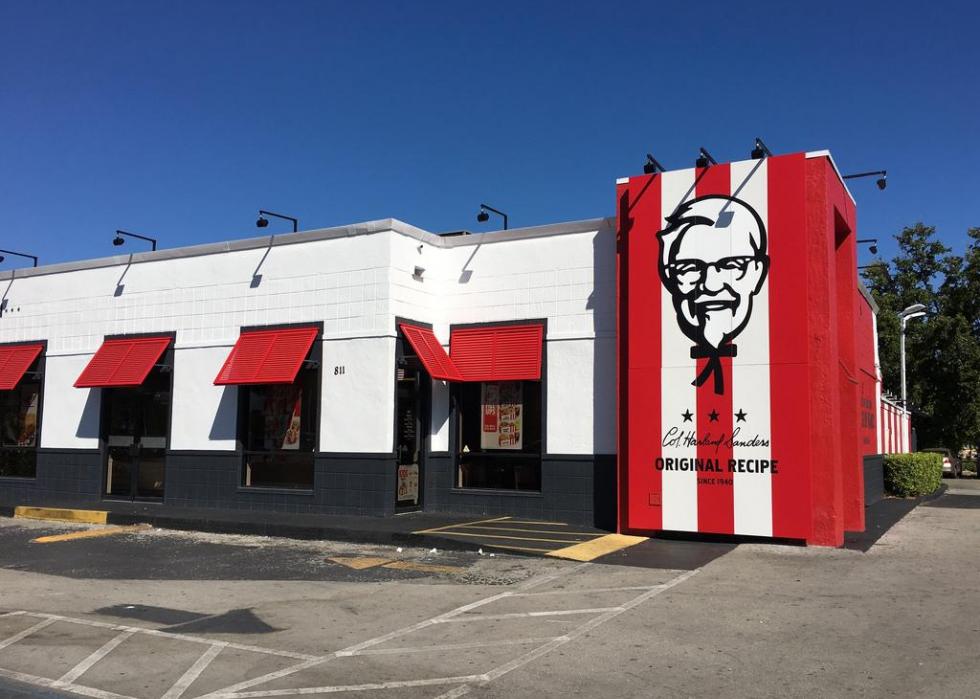 14 / 100
#87. KFC
Brand value in millions: $15,131
Category: Fast Food
Brand contribution (out of 5): 4
Brand value percent change since 2017: +12%
Rank change since 2017: -6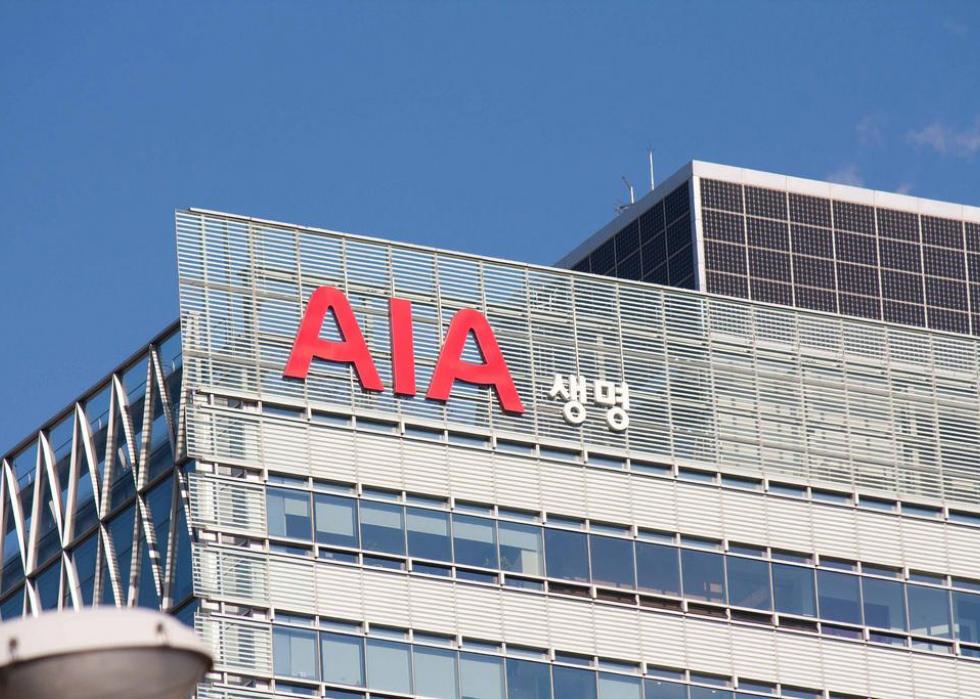 15 / 100
#86. AIA Group
Brand value in millions: $15,131
Category: Insurance
Brand contribution (out of 5): 3
Brand value percent change since 2017: +29%
Rank change since 2017: 11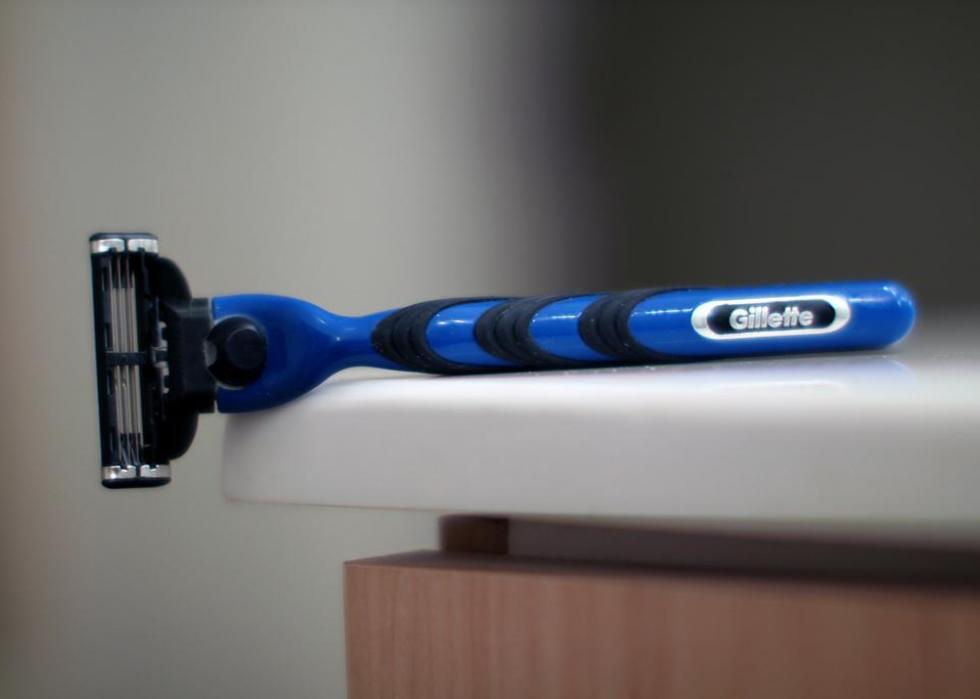 16 / 100
#85. Gillette
Brand value in millions: $15,358
Category: Personal Care
Brand contribution (out of 5): 5
Brand value percent change since 2017: -6%
Rank change since 2017: -18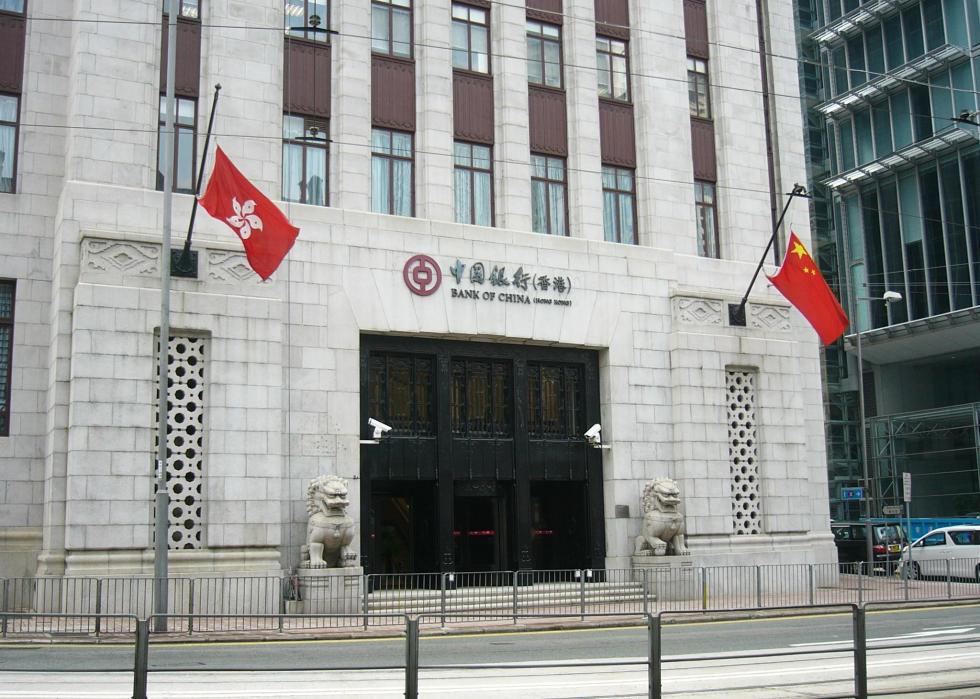 17 / 100
Silvermetals // Wikimedia Commons
#84. Bank of China
Brand value in millions: $15,607
Category: Regional Banks
Brand contribution (out of 5): 2
Brand value percent change since 2017: +30%
Rank change since 2017: 10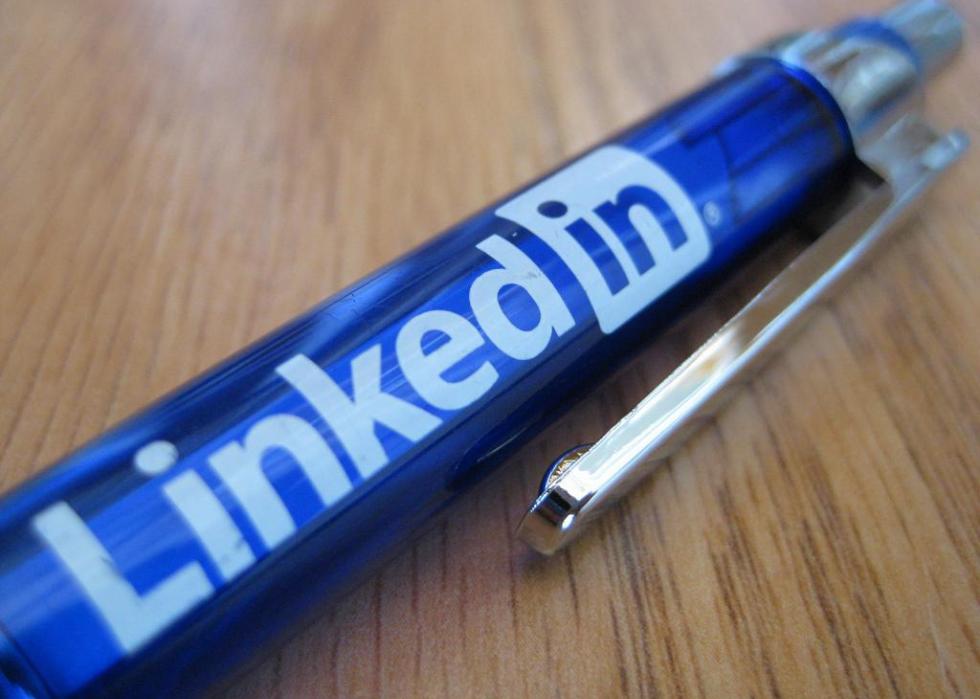 18 / 100
Sheila Scarborough // Flickr
#83. LinkedIn
Brand value in millions: $15,657
Category: Technology
Brand contribution (out of 5): 5
Brand value percent change since 2017: +15%
Rank change since 2017: -4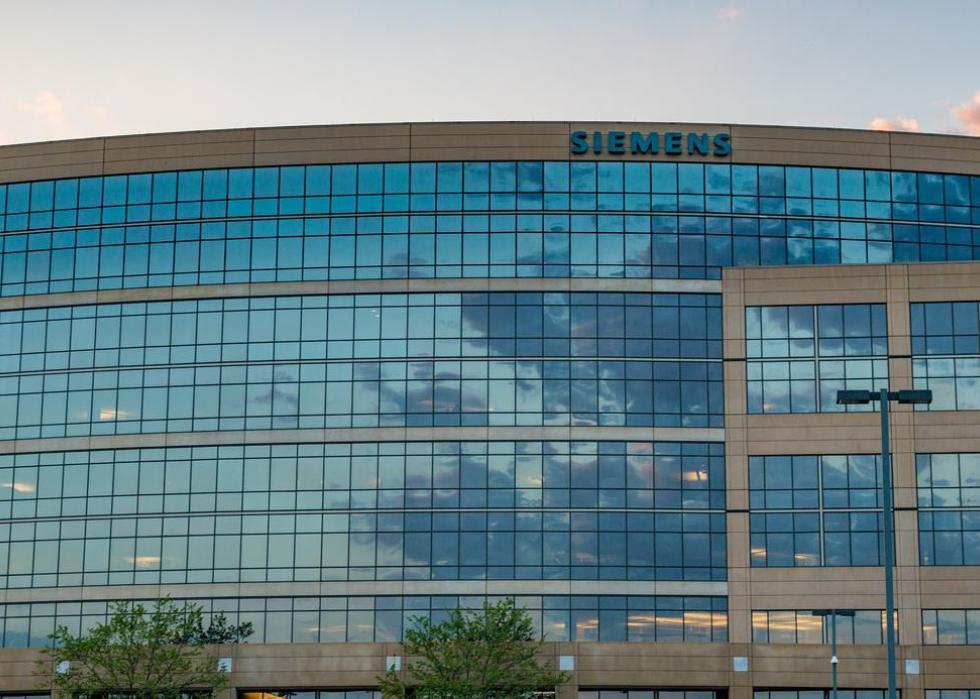 19 / 100
#82. Siemens
Brand value in millions: $15,965
Category: Conglomerate
Brand contribution (out of 5): 2
Brand value percent change since 2017: +14%
Rank change since 2017: -5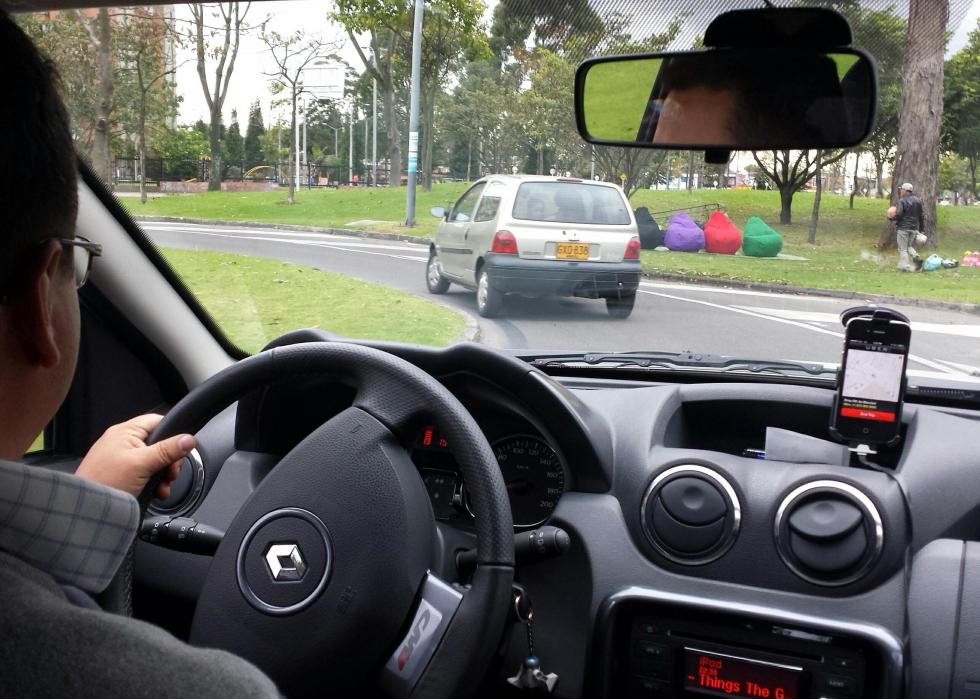 20 / 100
Alexander Torrenegra // Wikimedia Commons
#81. Uber
Brand value in millions: $16,045
Category: Transport
Brand contribution (out of 5): 3
Brand value percent change since 2017: N/A
Rank change since 2017: N/A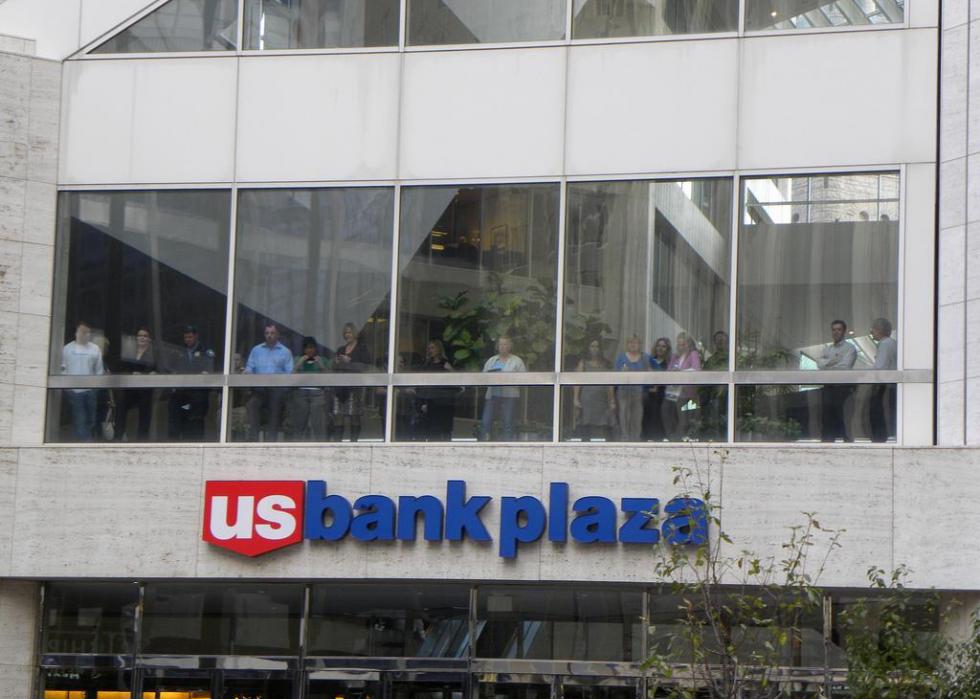 21 / 100
#80. U.S. Bancorp
Brand value in millions: $16,278
Category: Regional Banks
Brand contribution (out of 5): 3
Brand value percent change since 2017: +7%
Rank change since 2017: -9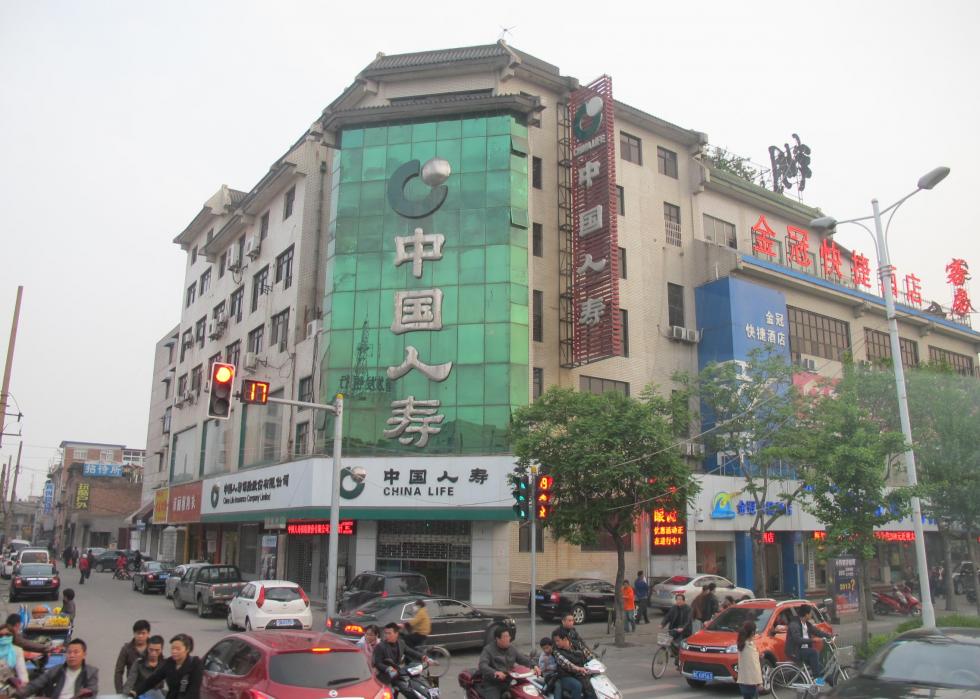 22 / 100
江上清风1961 // Wikimedia Commons
#79. China Life Insurance Company
Brand value in millions: $16,429
Category: Insurance
Brand contribution (out of 5): 3
Brand value percent change since 2017: +18%
Rank change since 2017: -1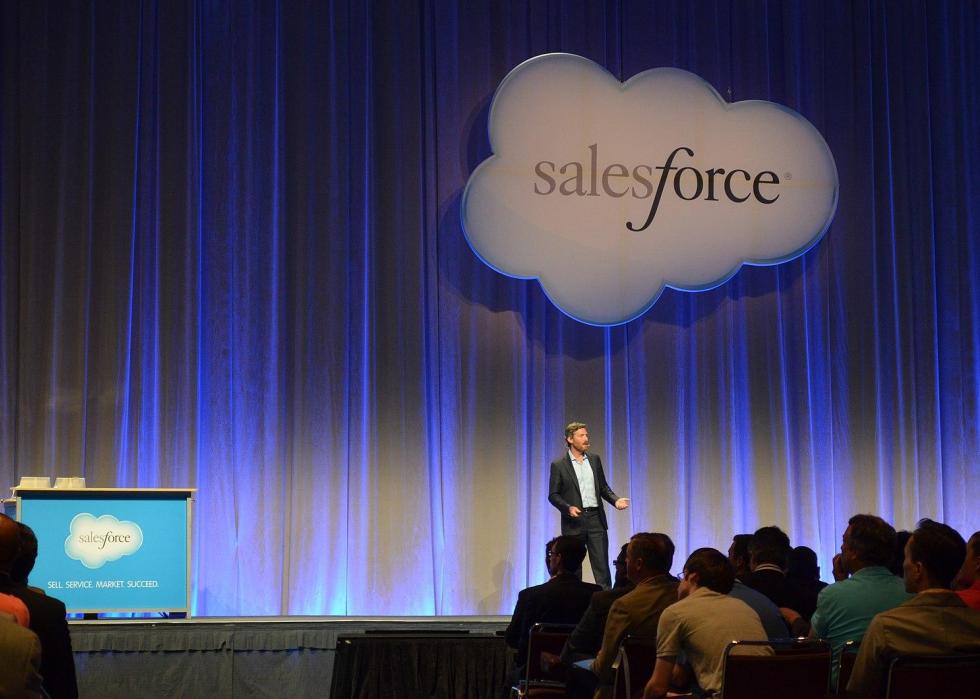 23 / 100
Raysonho @ Open Grid Scheduler / Grid Engine // Wikimedia Commons
#78. Salesforce.com
Brand value in millions: $17,026
Category: Technology
Brand contribution (out of 5): 3
Brand value percent change since 2017: +39%
Rank change since 2017: 12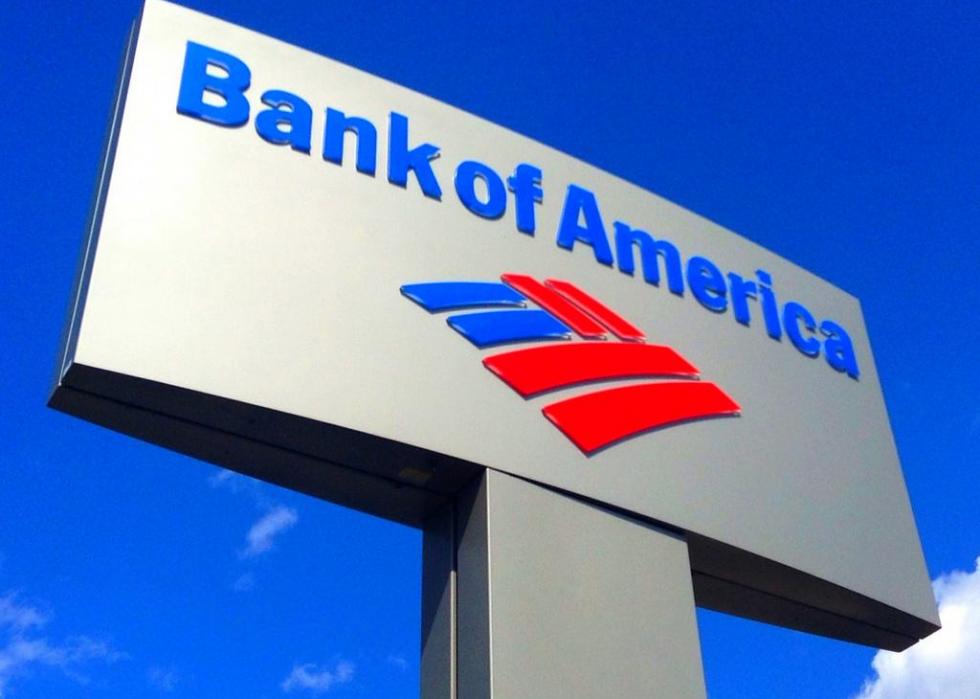 24 / 100
#77. Bank of America
Brand value in millions: $17,439
Category: Regional Banks
Brand contribution (out of 5): 2
Brand value percent change since 2017: +42%
Rank change since 2017: 10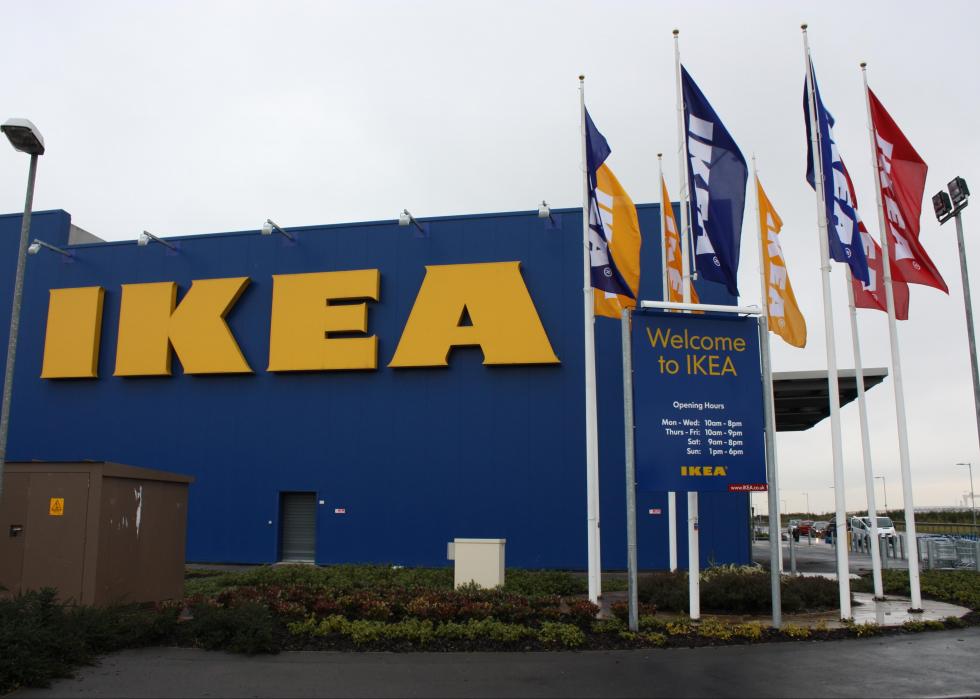 25 / 100
Ardfern // Wikimedia Commons
#76. Ikea
Brand value in millions: $17,481
Category: Retail
Brand contribution (out of 5): 3
Brand value percent change since 2017: -8%
Rank change since 2017: -23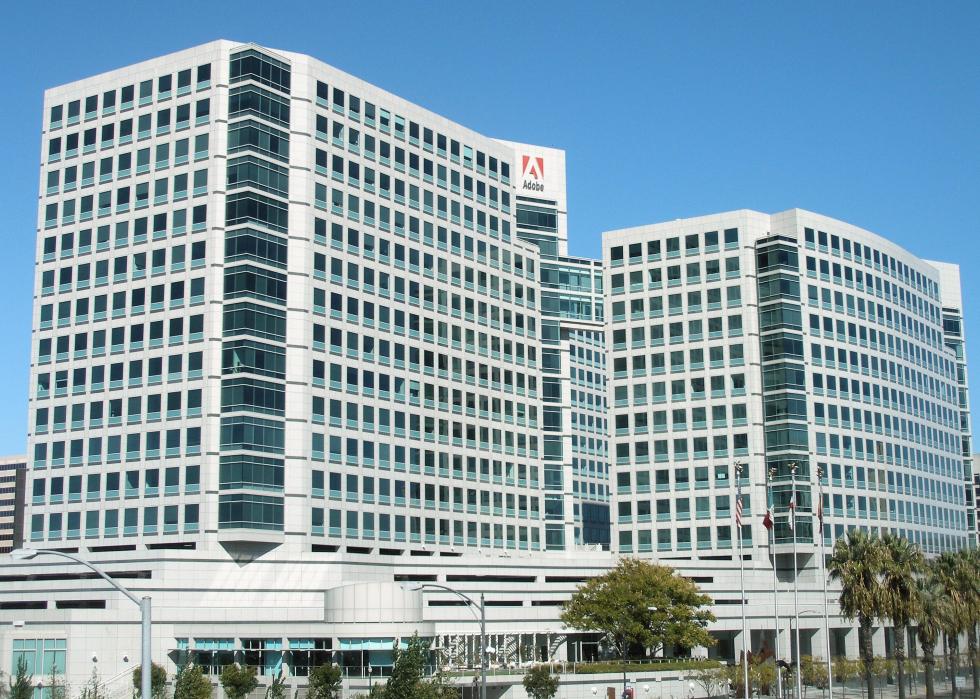 26 / 100
Coolcaesar // Wikimedia Commons
#75. Adobe
Brand value in millions: $17,831
Category: Technology
Brand contribution (out of 5): 3
Brand value percent change since 2017: +53%
Rank change since 2017: 23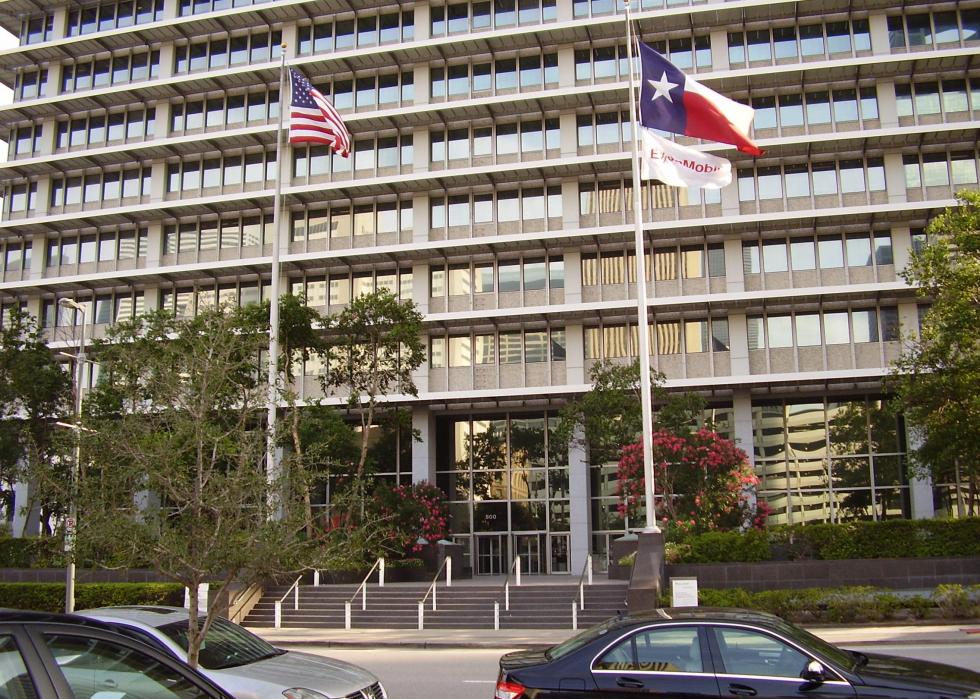 27 / 100
WhisperToMe // Wikimedia Commons
#74. ExxonMobil
Brand value in millions: $18,222
Category: Oil & Gas
Brand contribution (out of 5): 1
Brand value percent change since 2017: -3%
Rank change since 2017: -19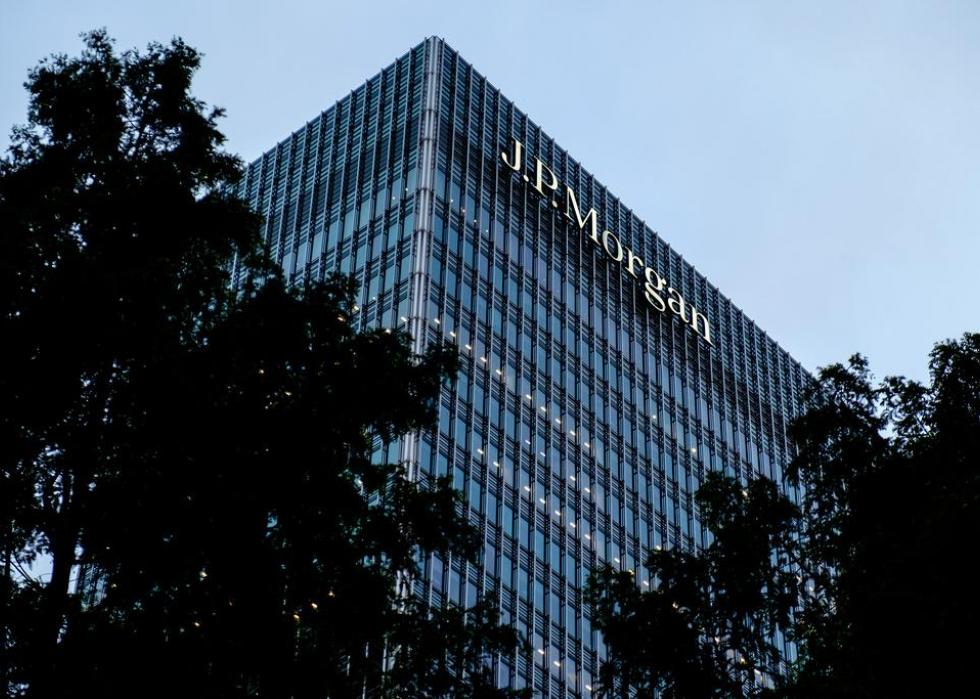 28 / 100
Håkan Dahlström // Flickr
#73. J.P. Morgan
Brand value in millions: $18,251
Category: Global Banks
Brand contribution (out of 5): 3
Brand value percent change since 2017: +29%
Rank change since 2017: 1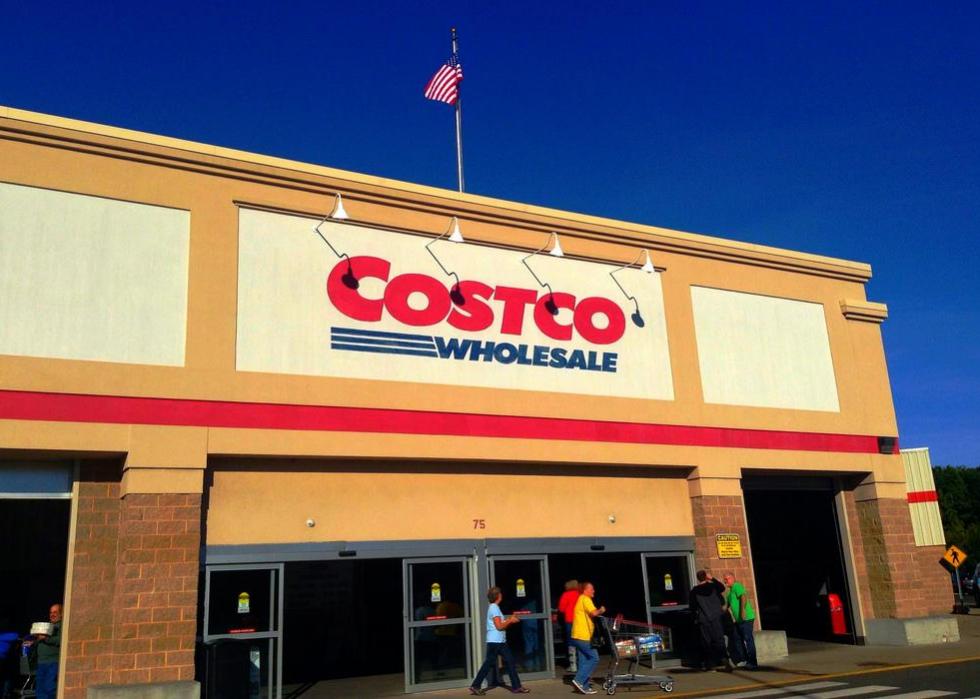 29 / 100
#72. Costco
Brand value in millions: $18,265
Category: Retail
Brand contribution (out of 5): 3
Brand value percent change since 2017: +12%
Rank change since 2017: -4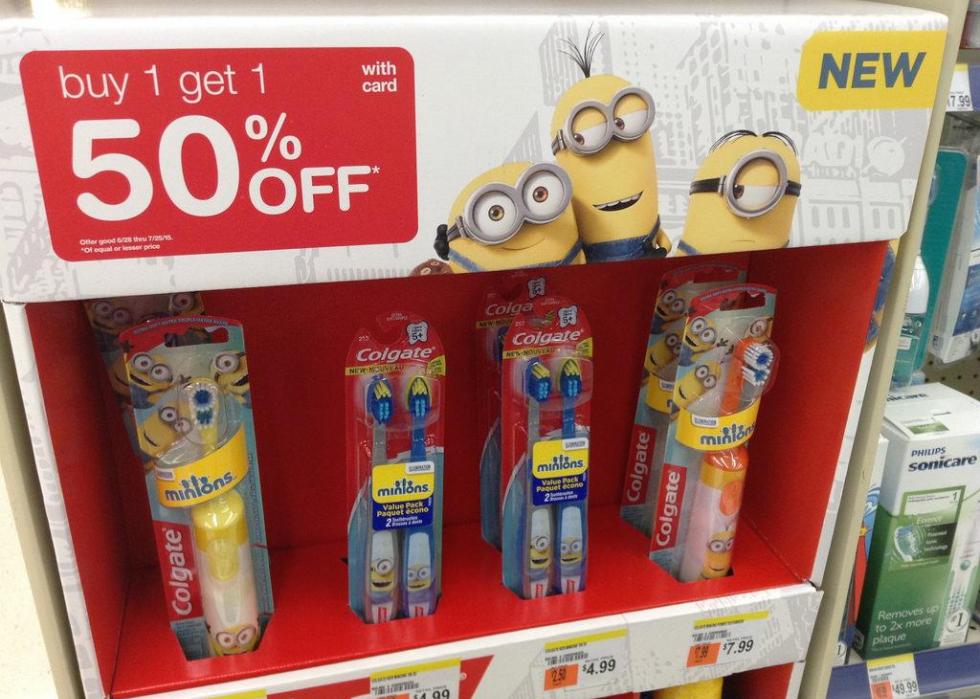 30 / 100
#71. Colgate
Brand value in millions: $18,516
Category: Personal Care
Brand contribution (out of 5): 5
Brand value percent change since 2017: +4%
Rank change since 2017: -13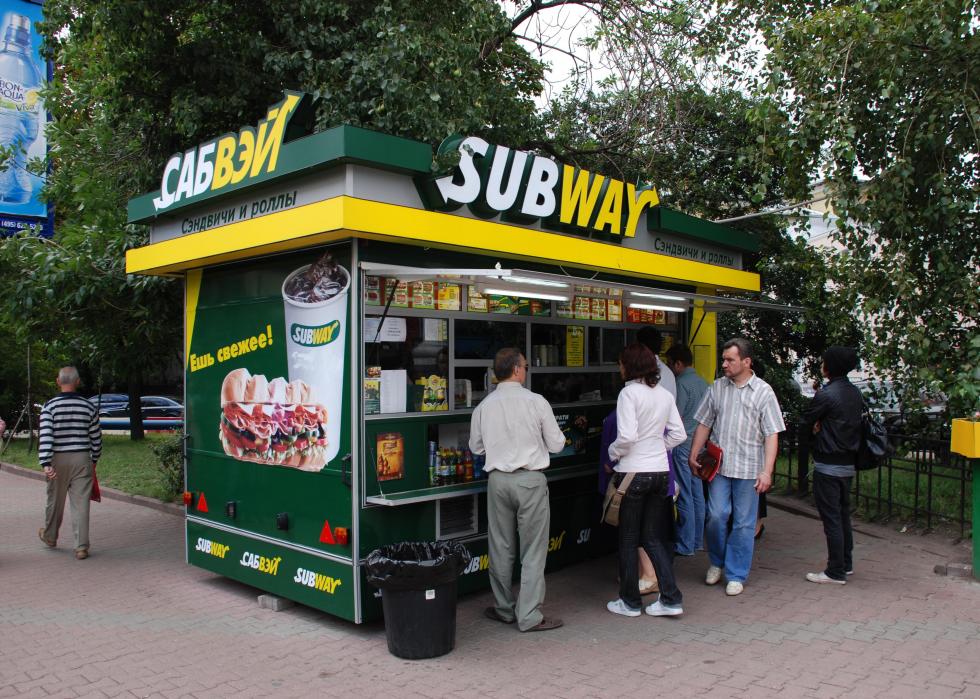 31 / 100
Overlord1986 // Wikimedia Commons
#70. Subway
Brand value in millions: $18,766
Category: Fast Food
Brand contribution (out of 5): 4
Brand value percent change since 2017: -14%
Rank change since 2017: -25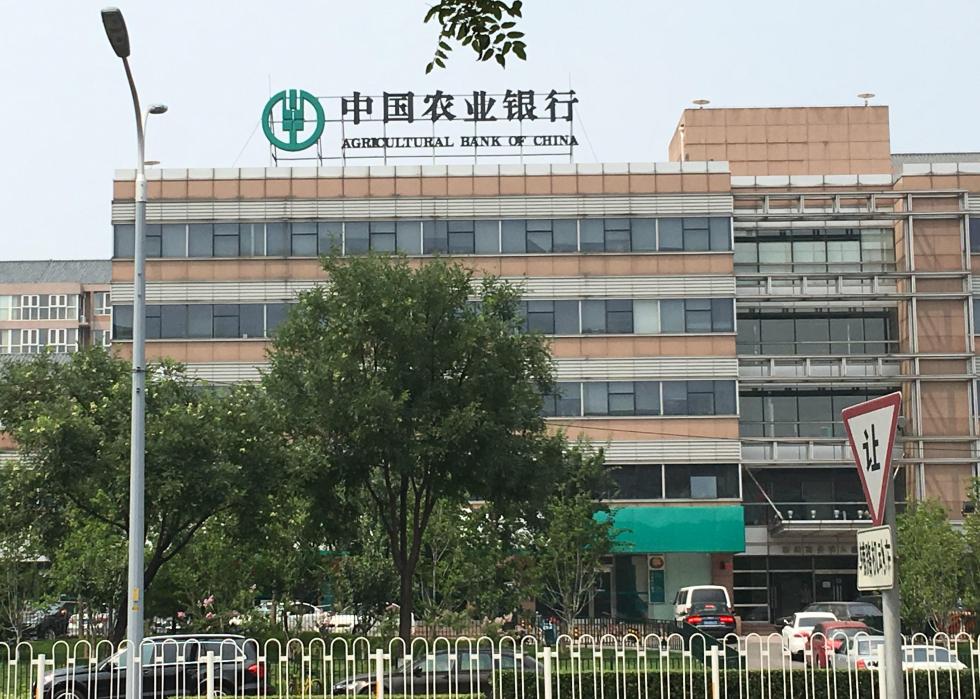 32 / 100
Bjoertvedt // Wikimedia Commons
#69. Agricultural Bank of China
Brand value in millions: $19,141
Category: Regional Banks
Brand contribution (out of 5): 2
Brand value percent change since 2017: +28%
Rank change since 2017: 3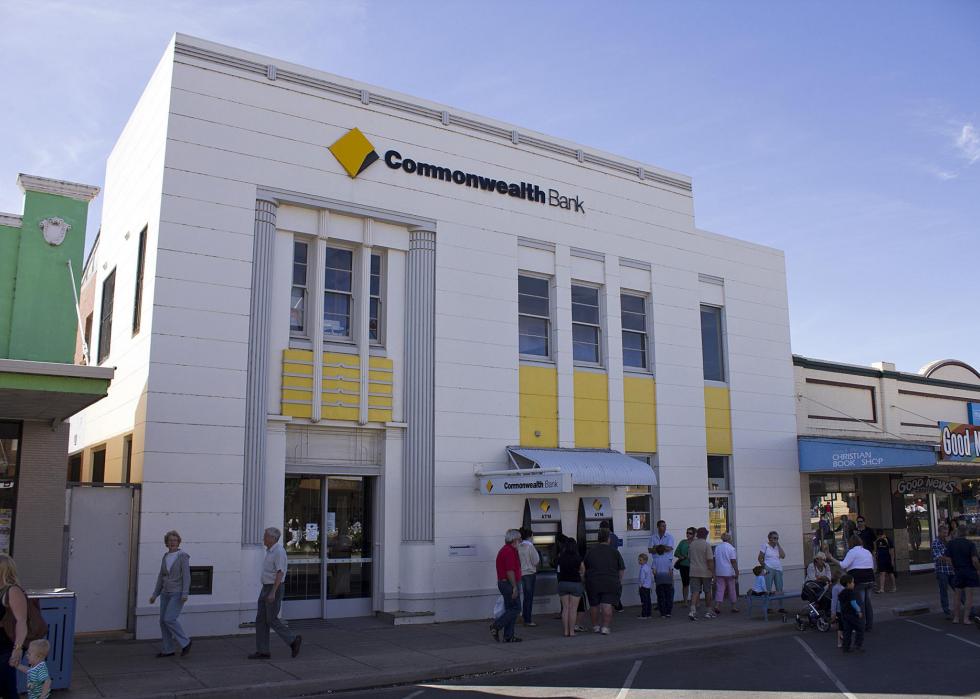 33 / 100
Bidgee // Wikimedia Commons
#68. Commonwealth Bank
Brand value in millions: $19,286
Category: Regional Banks
Brand contribution (out of 5): 3
Brand value percent change since 2017: +11%
Rank change since 2017: -8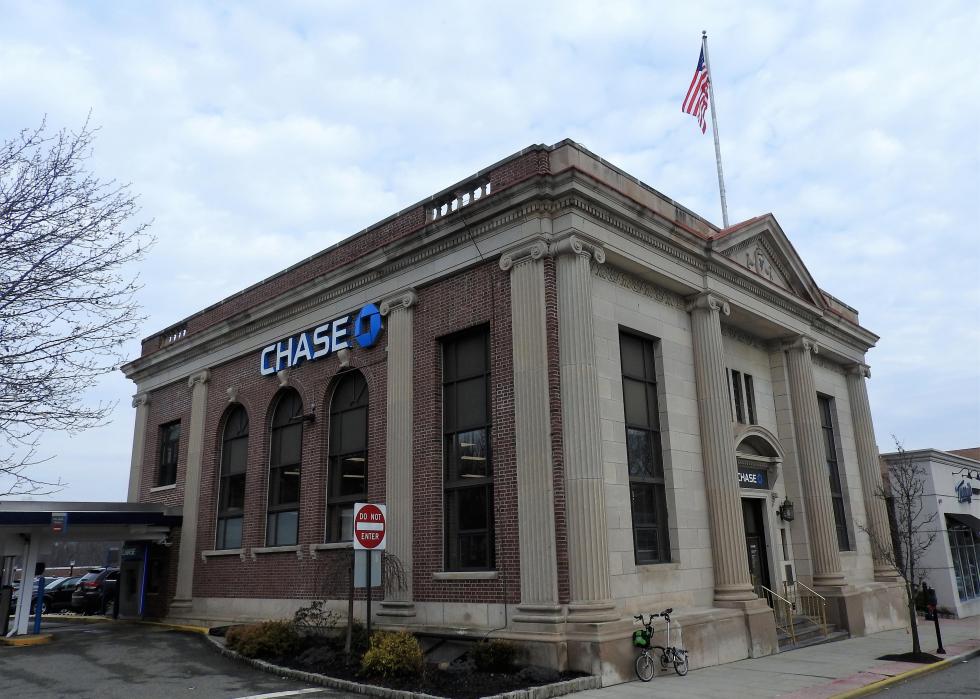 34 / 100
Jim.henderson // Wikimedia Commons
#67. Chase Bank
Brand value in millions: $19,324
Category: Regional Banks
Brand contribution (out of 5): 3
Brand value percent change since 2017: +35%
Rank change since 2017: 6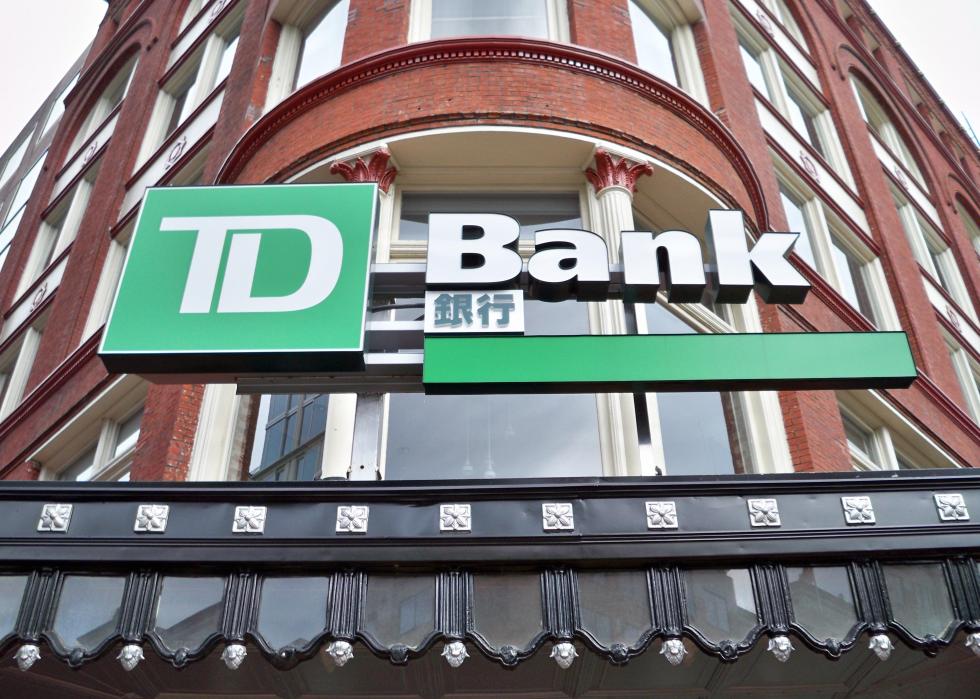 35 / 100
MBisanz // Wikimedia Commons
#66. TD Bank
Brand value in millions: $19,628
Category: Regional Banks
Brand contribution (out of 5): 3
Brand value percent change since 2017: +6%
Rank change since 2017: -10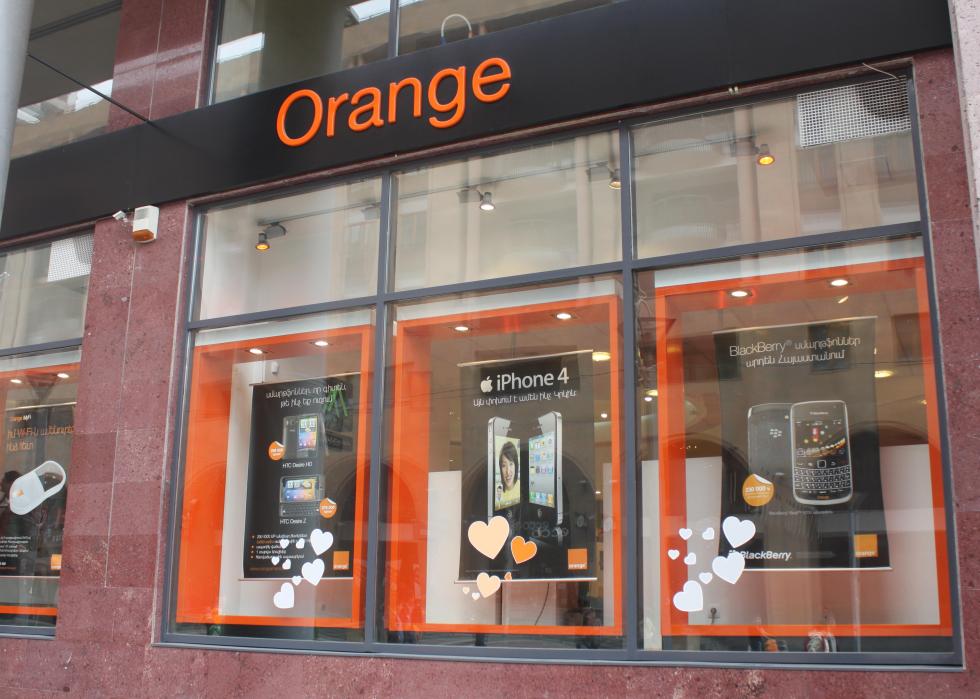 36 / 100
Արշավիր // Wikimedia Commons
#65. Orange
Brand value in millions: $19,647
Category: Telecom Providers
Brand contribution (out of 5): 3
Brand value percent change since 2017: +14%
Rank change since 2017: -3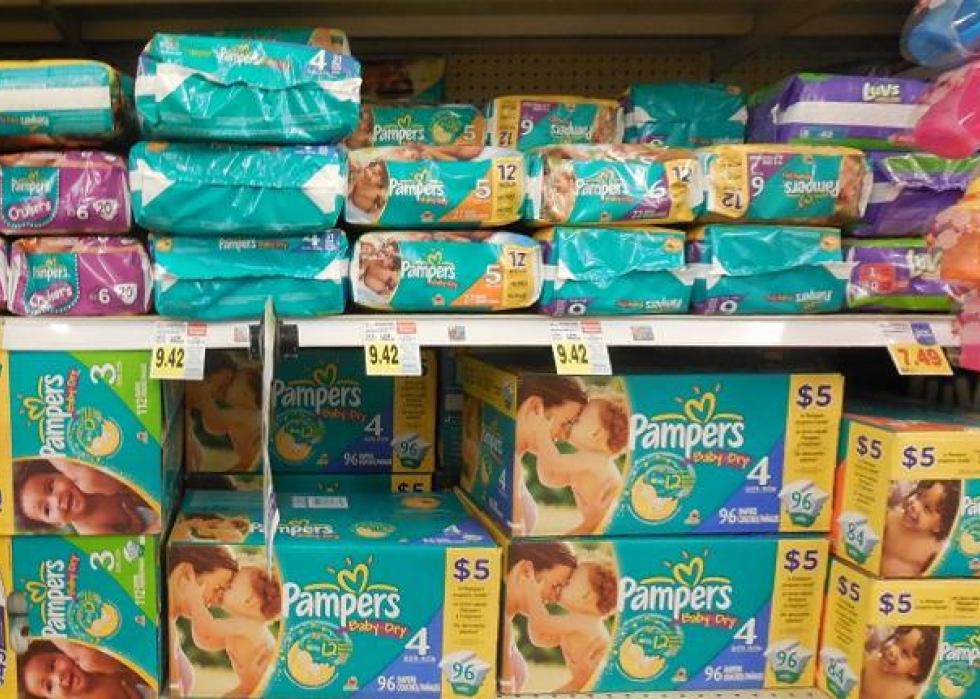 37 / 100
ParentingPatch // Wikimedia Commons
#64. Pampers
Brand value in millions: $20,183
Category: Baby Care
Brand contribution (out of 5): 5
Brand value percent change since 2017: -10%
Rank change since 2017: -22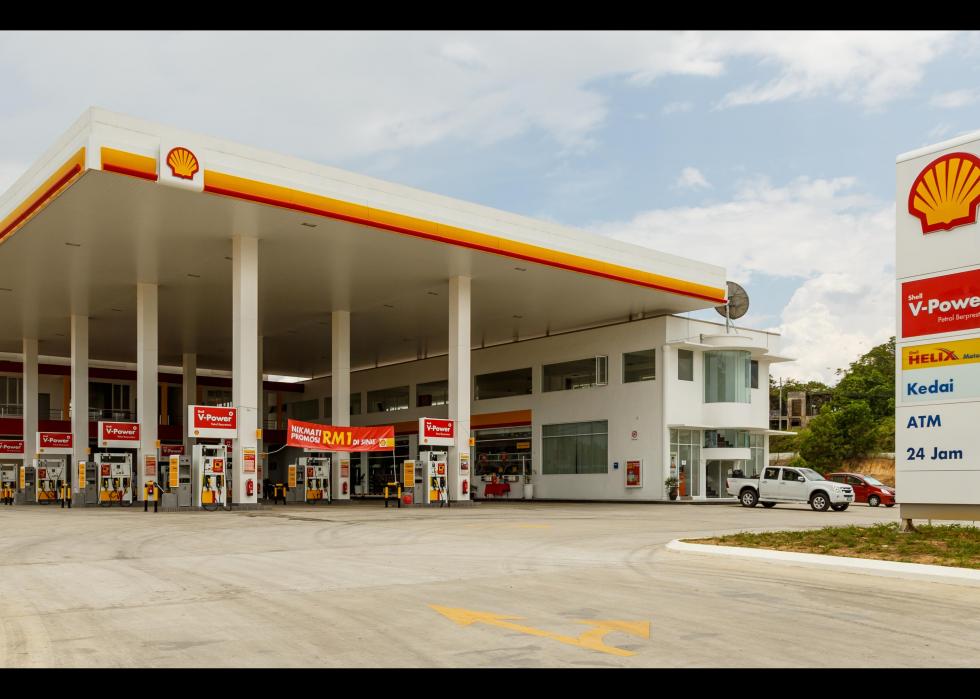 38 / 100
CEphoto // Wikimedia Commons
#63. Shell
Brand value in millions: $20,264
Category: Oil & Gas
Brand contribution (out of 5): 1
Brand value percent change since 2017: +10%
Rank change since 2017: -6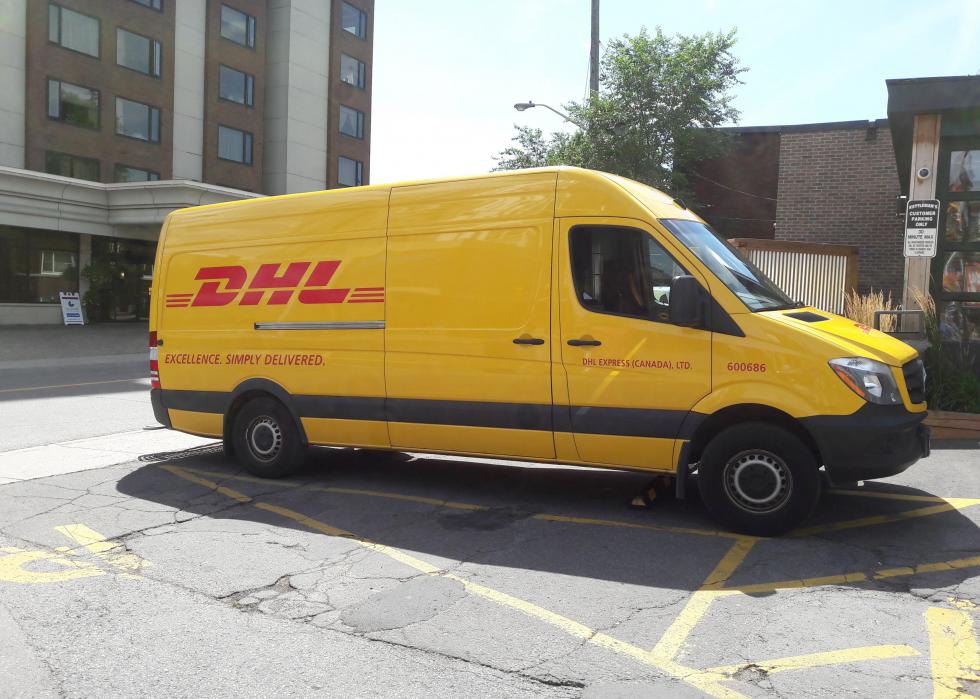 39 / 100
MB-one // Wikimedia Commons
#62. DHL Express
Brand value in millions: $20,568
Category: Logistics
Brand contribution (out of 5): 4
Brand value percent change since 2017: +30%
Rank change since 2017: 8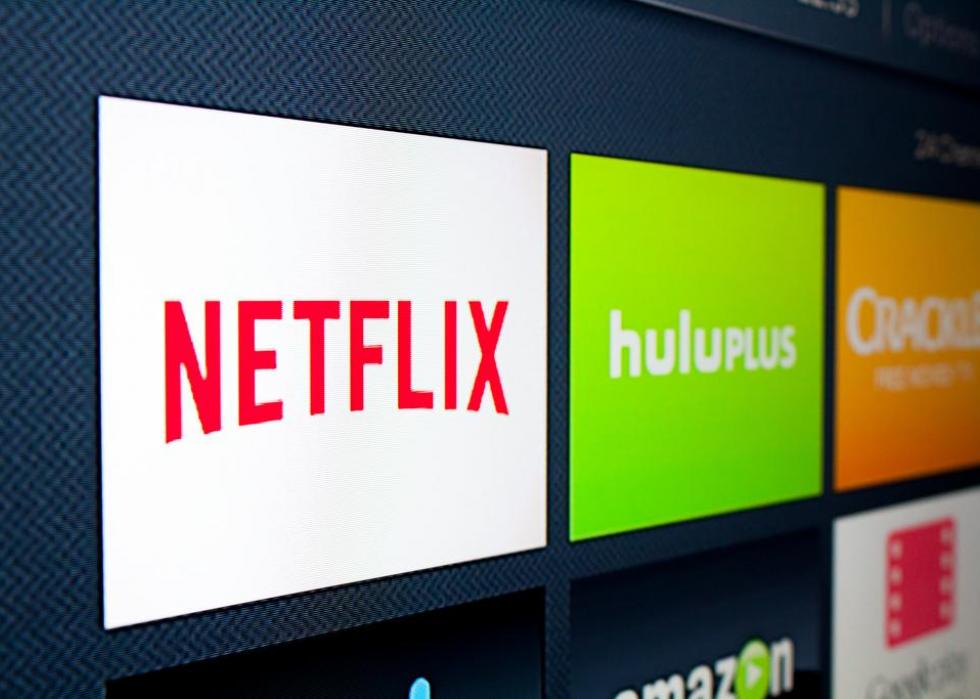 40 / 100
#61. Netflix
Brand value in millions: $20,819
Category: Entertainment
Brand contribution (out of 5): 3
Brand value percent change since 2017: +73%
Rank change since 2017: 31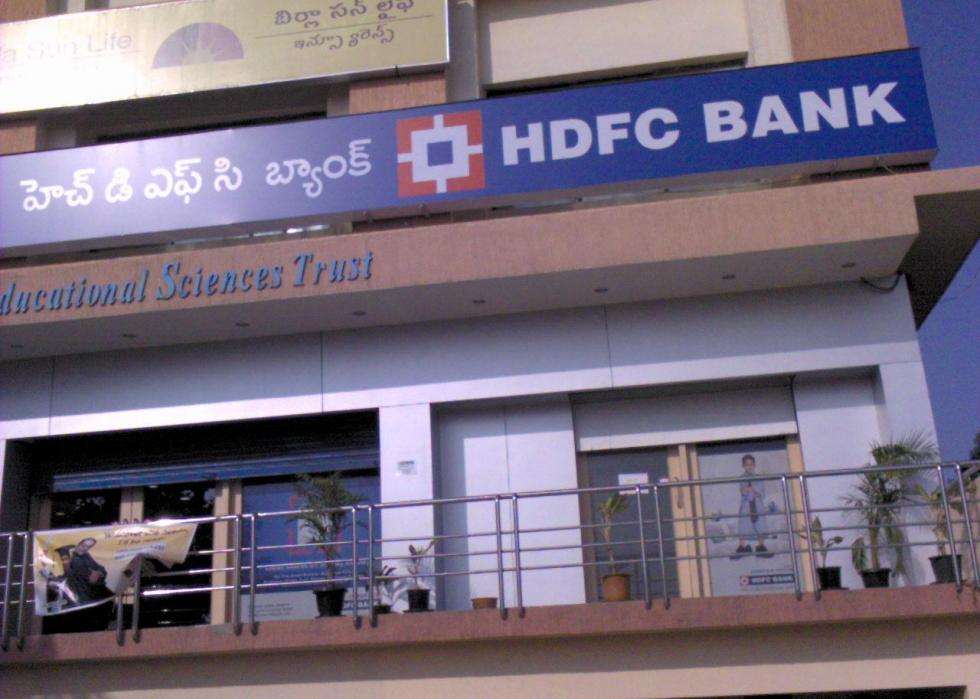 41 / 100
Jayanta // Wikimedia Commons
#60. HDFC Bank
Brand value in millions: $20,874
Category: Regional Banks
Brand contribution (out of 5): 4
Brand value percent change since 2017: +22%
Rank change since 2017: 3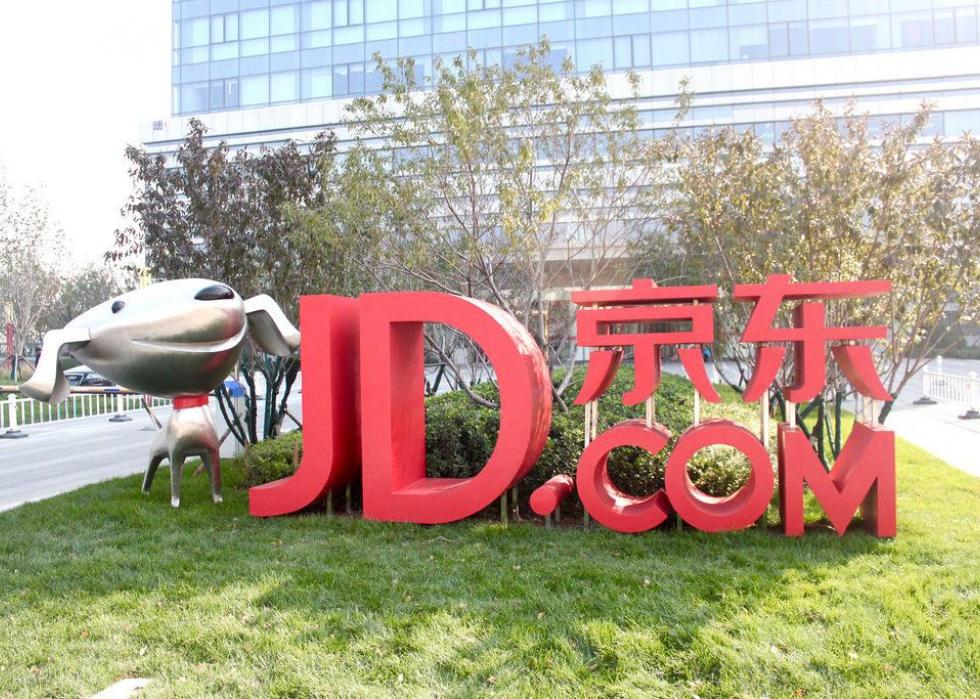 42 / 100
#59. JD.com
Brand value in millions: $20,933
Category: Retail
Brand contribution (out of 5): 3
Brand value percent change since 2017: +94%
Rank change since 2017: N/A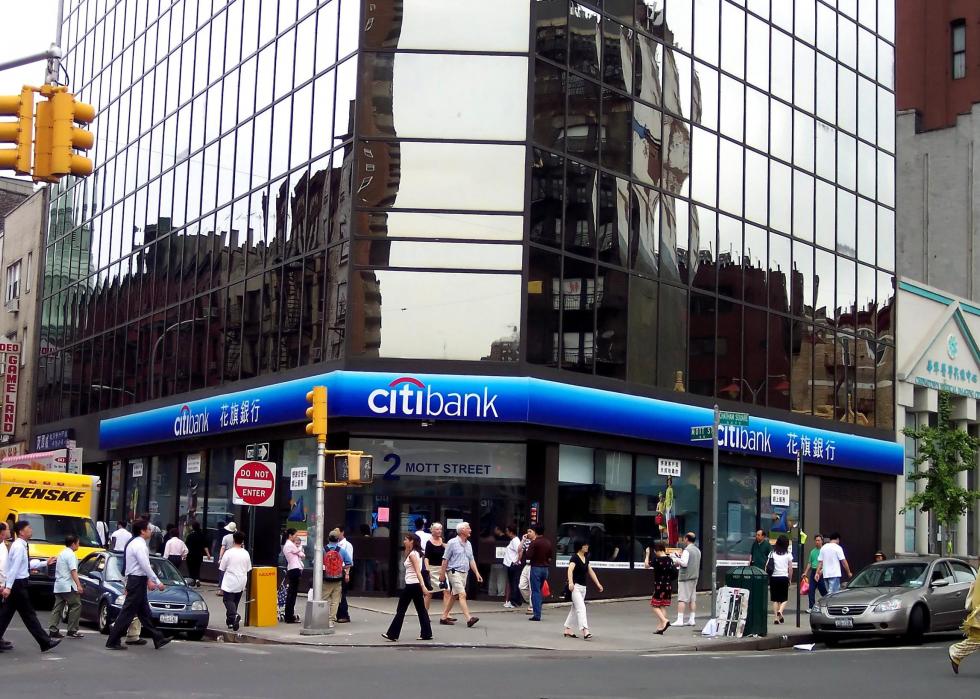 43 / 100
Uris // Wikimedia Commons
#58. Citibank
Brand value in millions: $21,258
Category: Global Banks
Brand contribution (out of 5): 2
Brand value percent change since 2017: +21%
Rank change since 2017: 1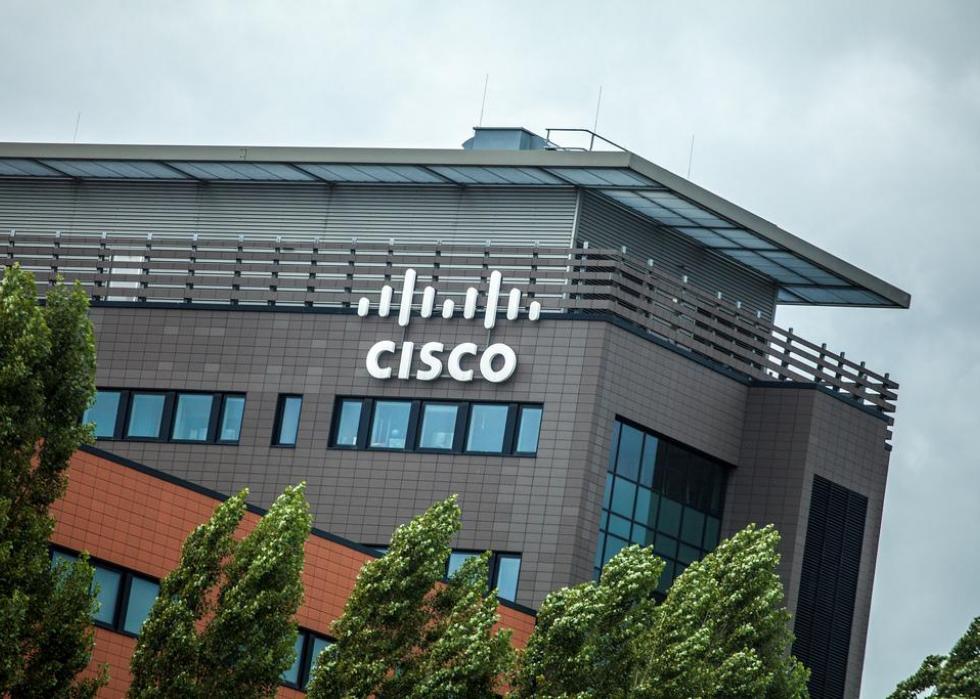 44 / 100
Diesmer Ponstein // Flickr
#57. Cisco
Brand value in millions: $21,331
Category: Technology
Brand contribution (out of 5): 2
Brand value percent change since 2017: +28%
Rank change since 2017: 9
45 / 100
Eric Salard // Wikimedia Commons
#56. FedEx
Brand value in millions: $22,218
Category: Logistics
Brand contribution (out of 5): 5
Brand value percent change since 2017: +14%
Rank change since 2017: -5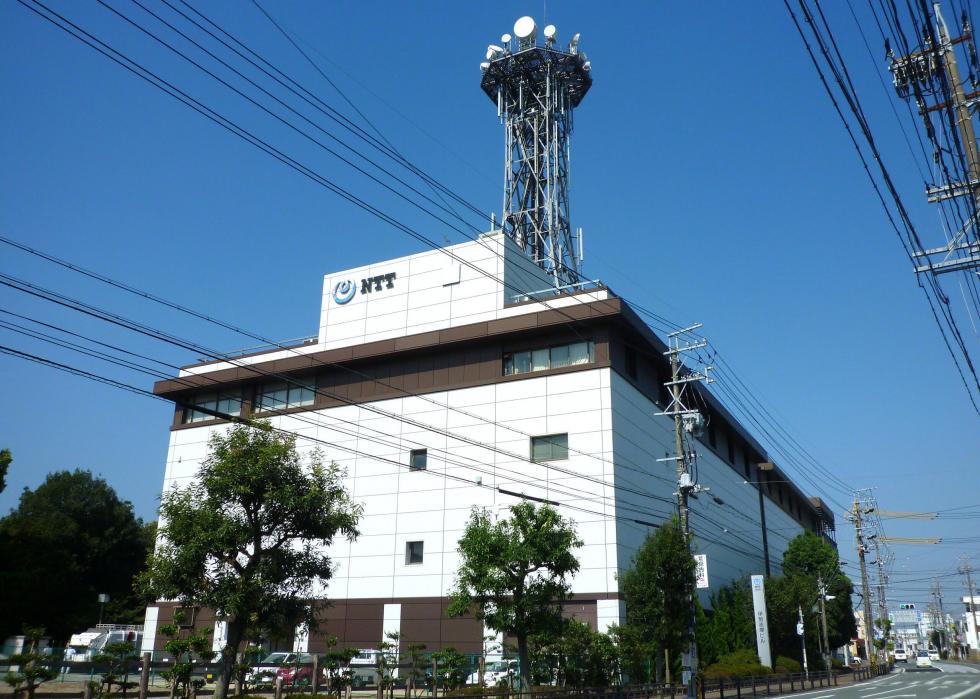 46 / 100
Xjm91587 // Wikimedia Commons
#55. Nippon Telegraph and Telephone (NTT)
Brand value in millions: $22,377
Category: Telecom Providers
Brand contribution (out of 5): 3
Brand value percent change since 2017: +11%
Rank change since 2017: -5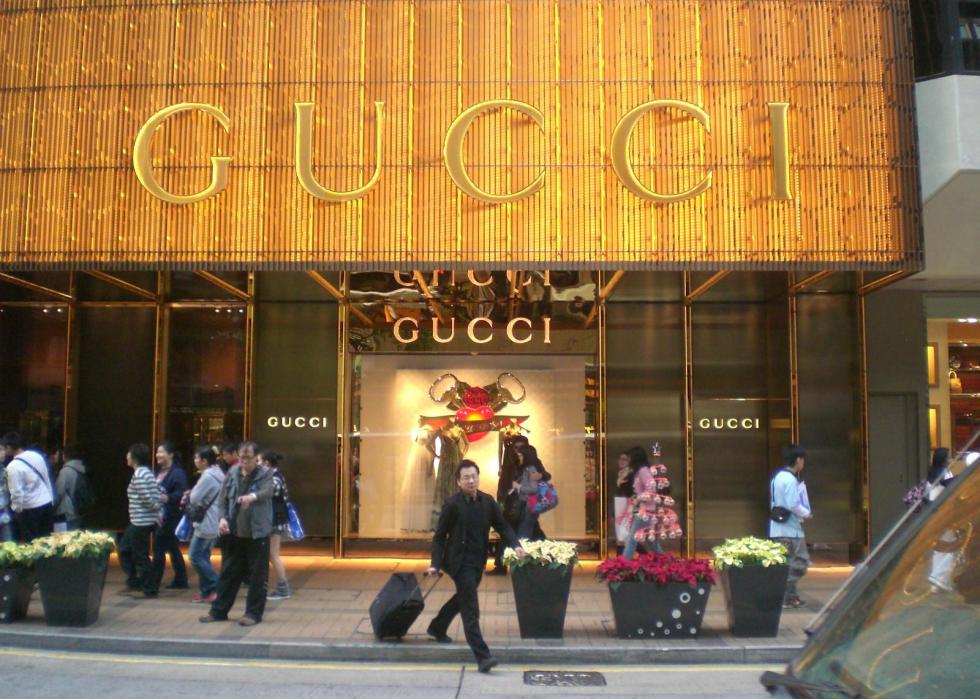 47 / 100
Maizeam // Wikimedia Commons
#54. Gucci
Brand value in millions: $22,442
Category: Luxury
Brand contribution (out of 5): 5
Brand value percent change since 2017: +66%
Rank change since 2017: 26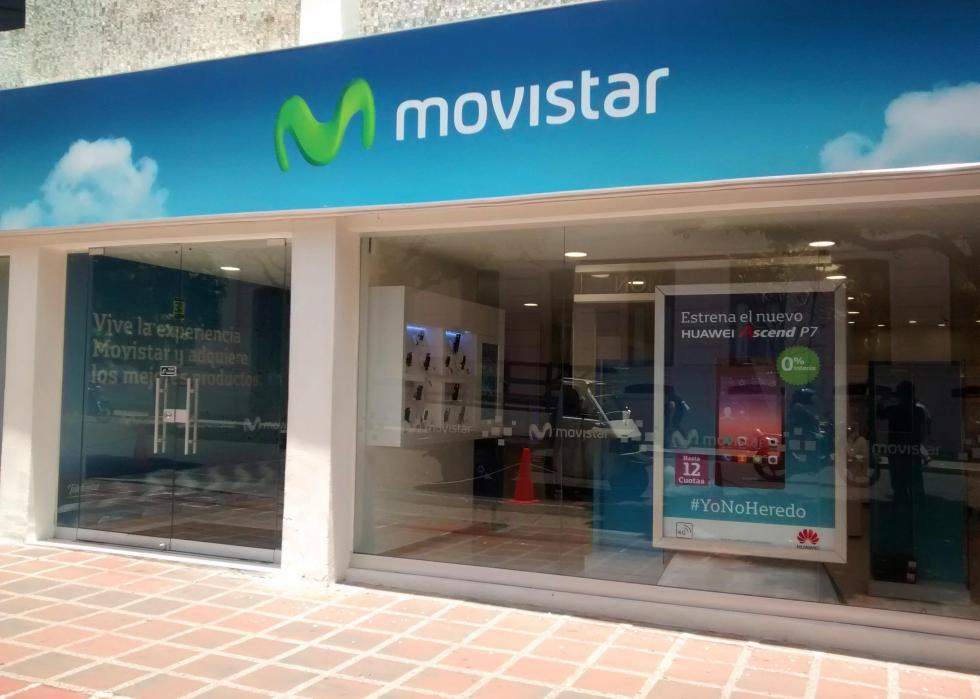 48 / 100
EEIM // Wikimedia Commons
#53. Movistar
Brand value in millions: $22,824
Category: Telecom Providers
Brand contribution (out of 5): 3
Brand value percent change since 2017: +4%
Rank change since 2017: -10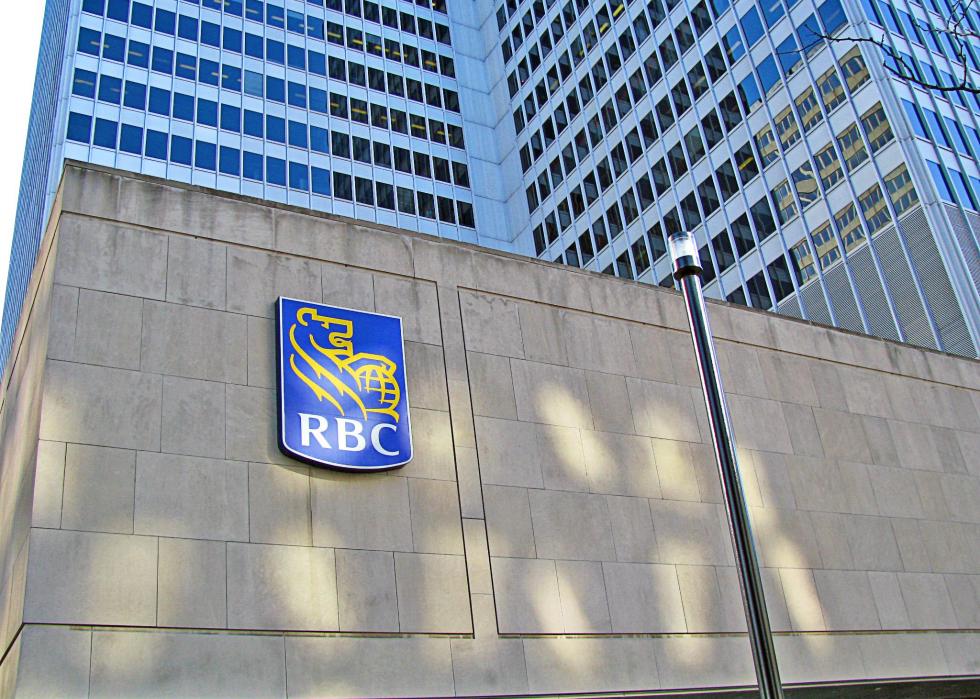 49 / 100
Henrickson // Wikimedia Commons
#52. Royal Bank of Canada
Brand value in millions: $22,924
Category: Regional Banks
Brand contribution (out of 5): 4
Brand value percent change since 2017: +8%
Rank change since 2017: -5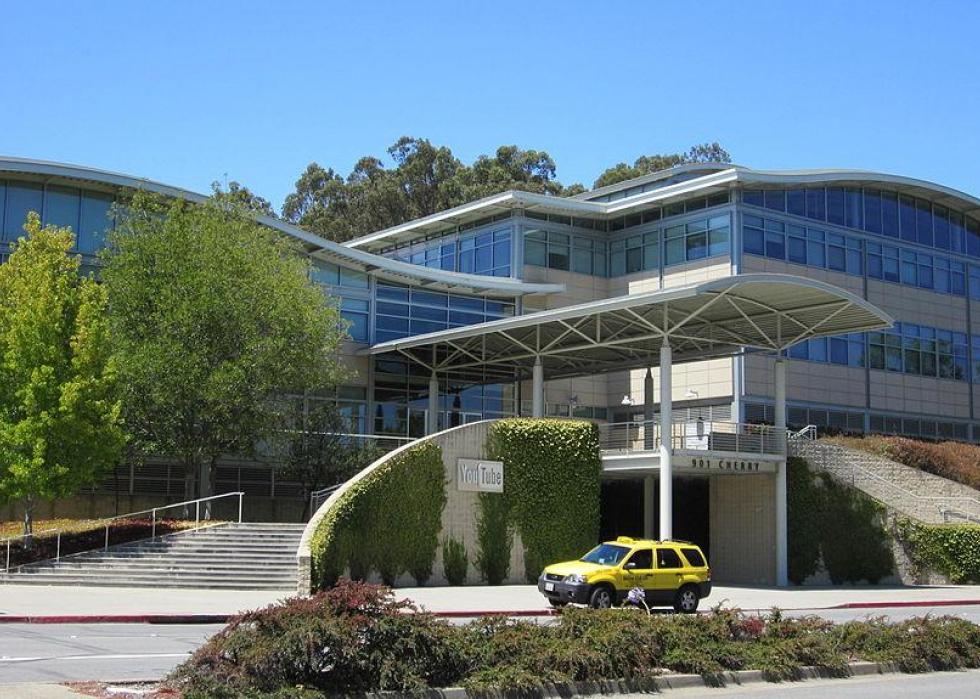 50 / 100
BrokenSphere // Wikimedia Commons
#51. YouTube
Brand value in millions: $22,958
Category: Technology
Brand contribution (out of 5): 4
Brand value percent change since 2017: +37%
Rank change since 2017: 14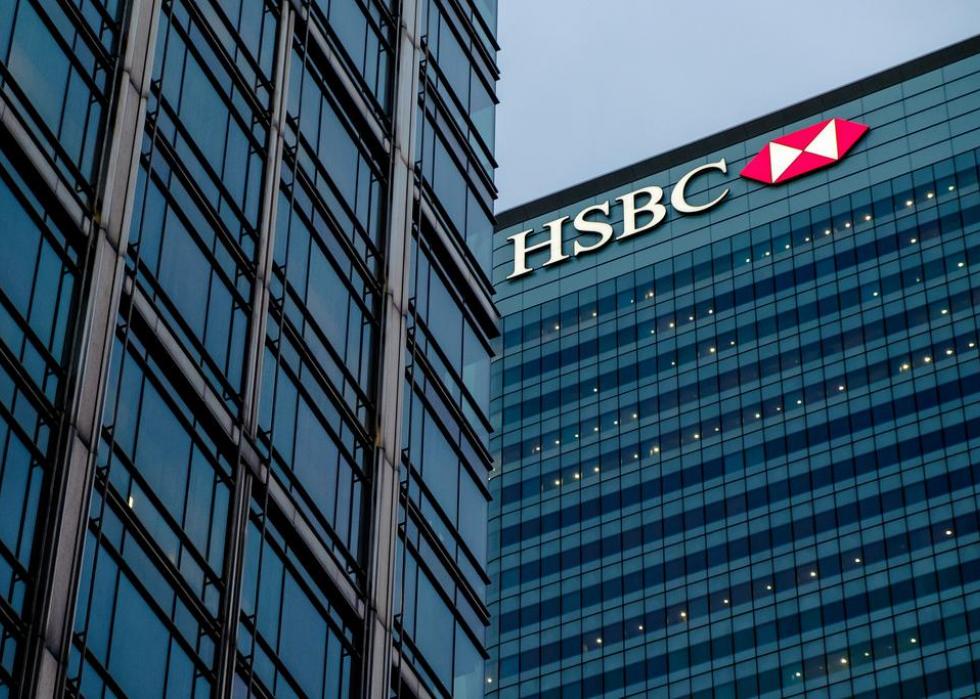 51 / 100
Håkan Dahlström // Flickr
#50. HSBC
Brand value in millions: $23,633
Category: Global Banks
Brand contribution (out of 5): 3
Brand value percent change since 2017: +15%
Rank change since 2017: -2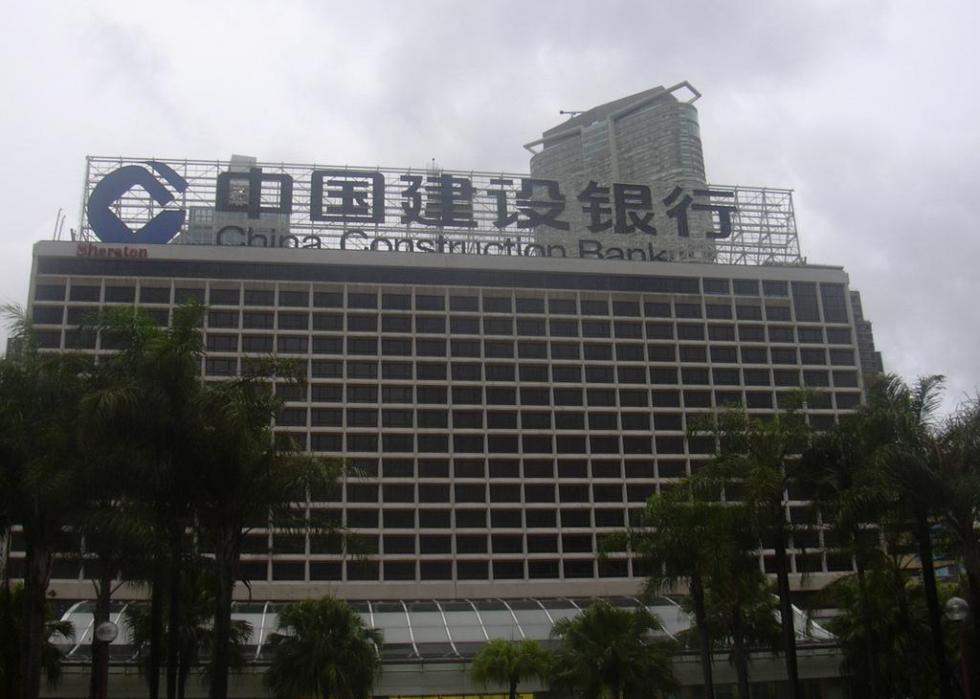 52 / 100
José Gustavo Góngora // Flickr
#49. China Construction Bank
Brand value in millions: $23,747
Category: Regional Banks
Brand contribution (out of 5): 2
Brand value percent change since 2017: +27%
Rank change since 2017: 5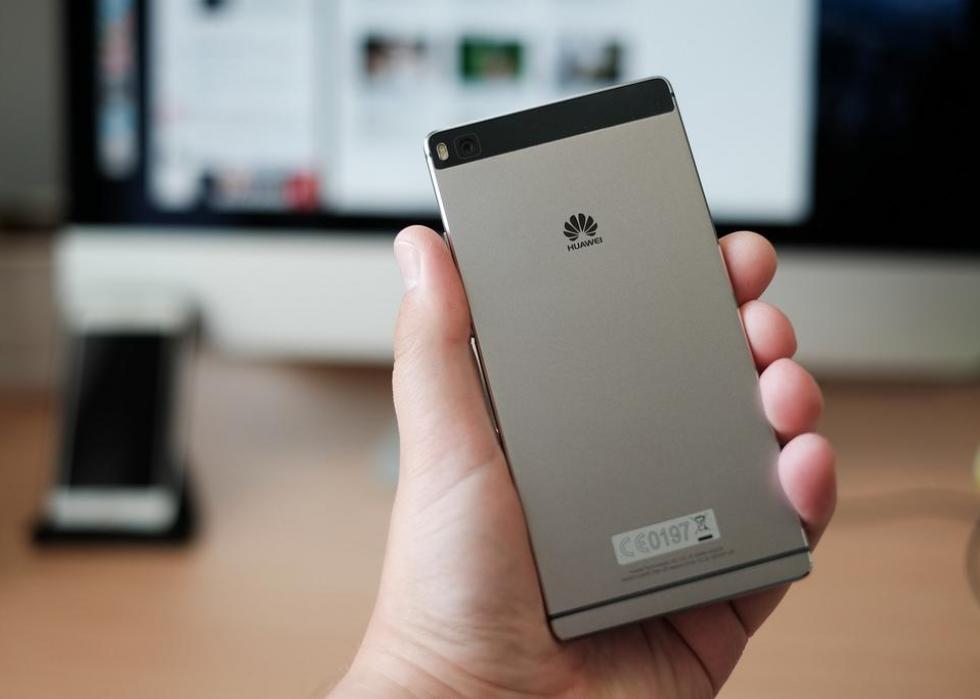 53 / 100
Kārlis Dambrāns // Flickr
#48. Huawei
Brand value in millions: $24,922
Category: Technology
Brand contribution (out of 5): 3
Brand value percent change since 2017: +22%
Rank change since 2017: 1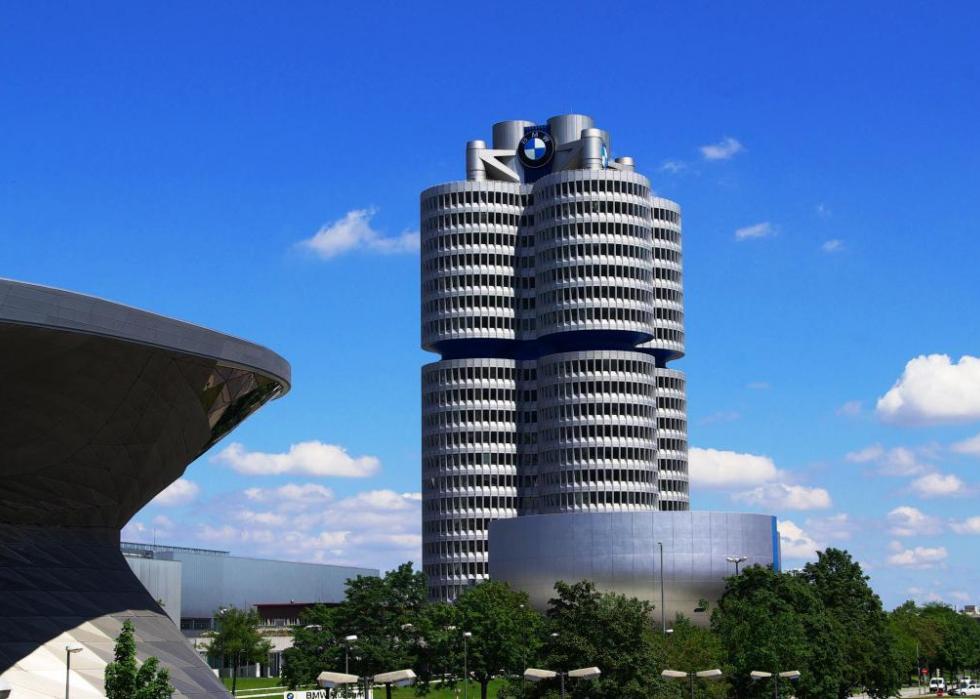 54 / 100
#47. BMW
Brand value in millions: $25,624
Category: Cars
Brand contribution (out of 5): 4
Brand value percent change since 2017: +4%
Rank change since 2017: -12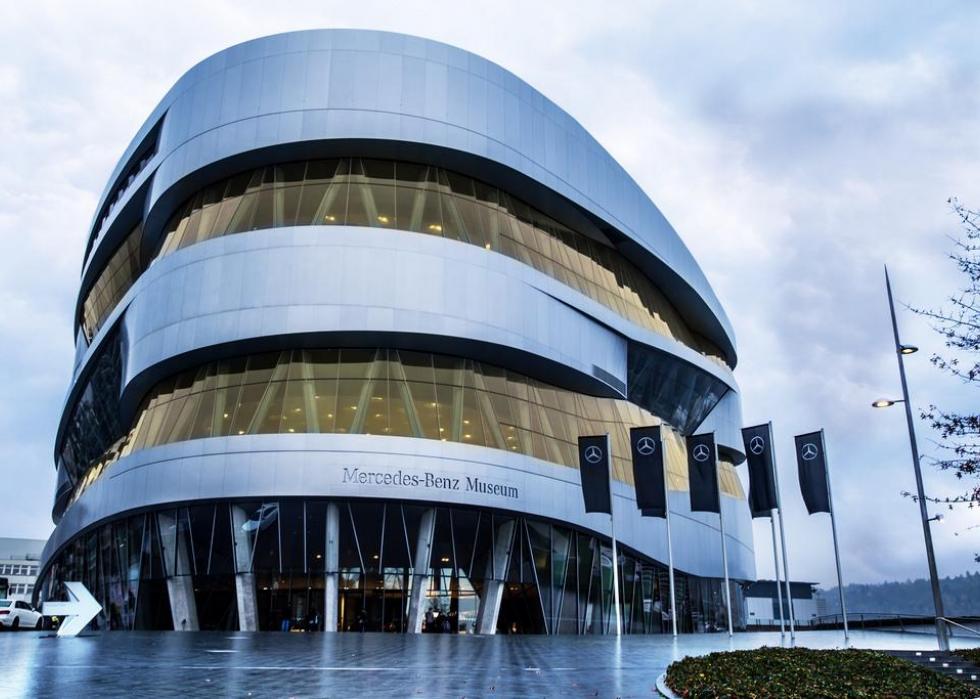 55 / 100
#46. Mercedes-Benz
Brand value in millions: $25,684
Category: Cars
Brand contribution (out of 5): 5
Brand value percent change since 2017: +9%
Rank change since 2017: -6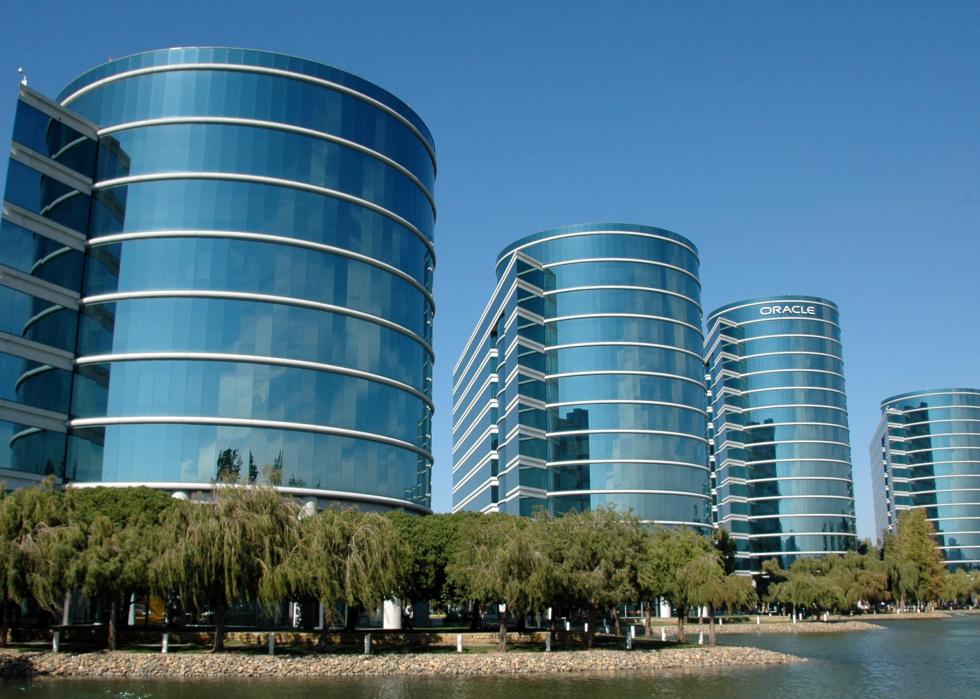 56 / 100
Oracle Databases // Wikimedia Commons
#45. Oracle
Brand value in millions: $25,802
Category: Technology
Brand contribution (out of 5): 2
Brand value percent change since 2017: +21%
Rank change since 2017: 1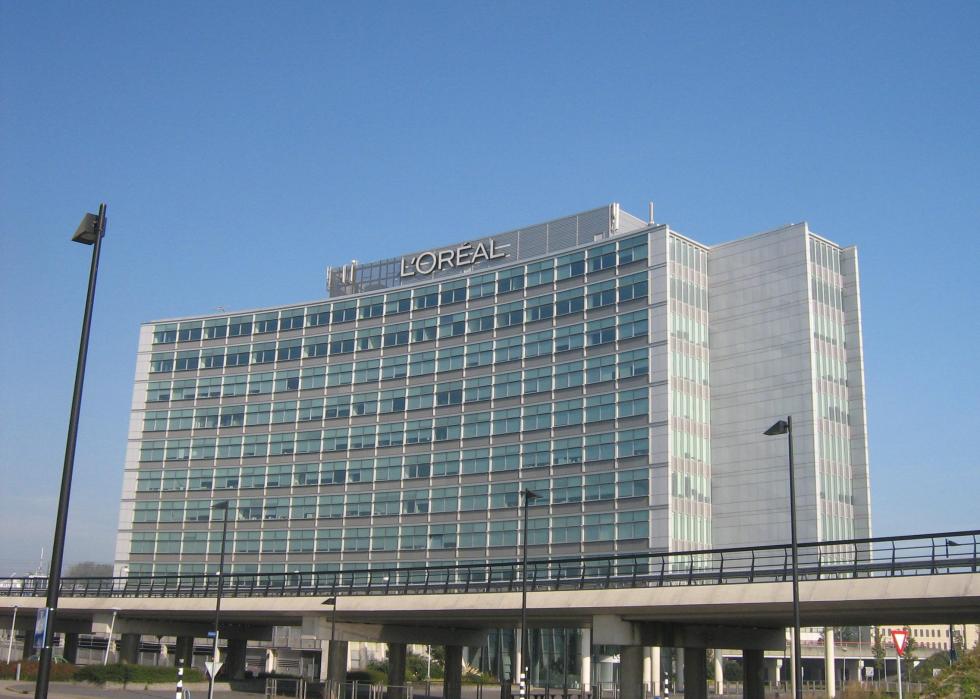 57 / 100
DennisM // Wikimedia Commons
#44. L'Oreal Paris
Brand value in millions: $26,107
Category: Personal Care
Brand contribution (out of 5): 4
Brand value percent change since 2017: +9%
Rank change since 2017: -6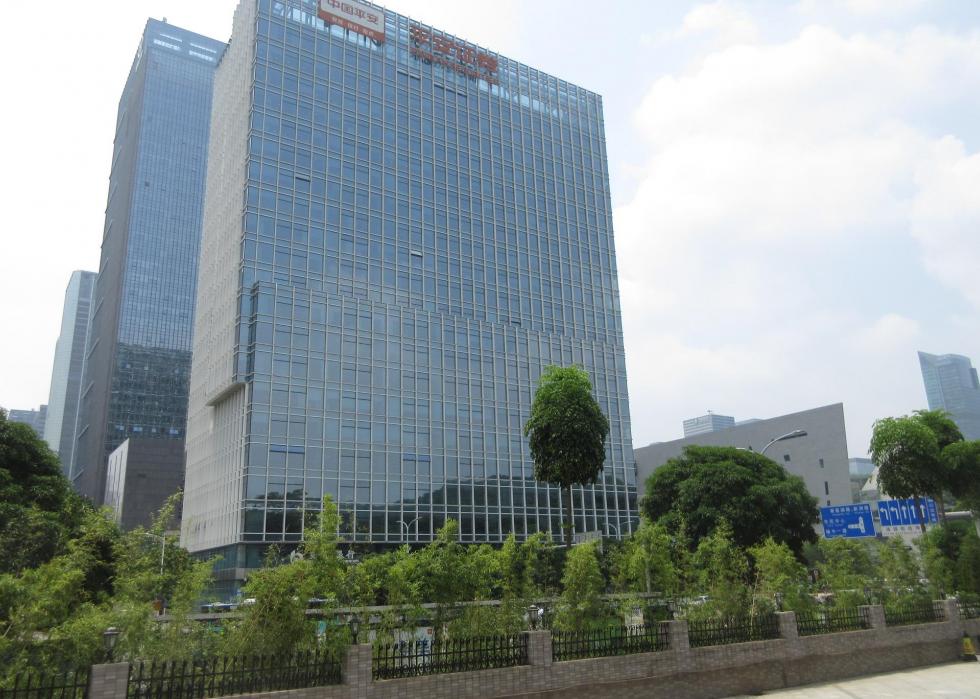 58 / 100
Timeahfurm002 // Wikimedia Commons
#43. Ping An Insurance
Brand value in millions: $26,141
Category: Insurance
Brand contribution (out of 5): 3
Brand value percent change since 2017: +51%
Rank change since 2017: 18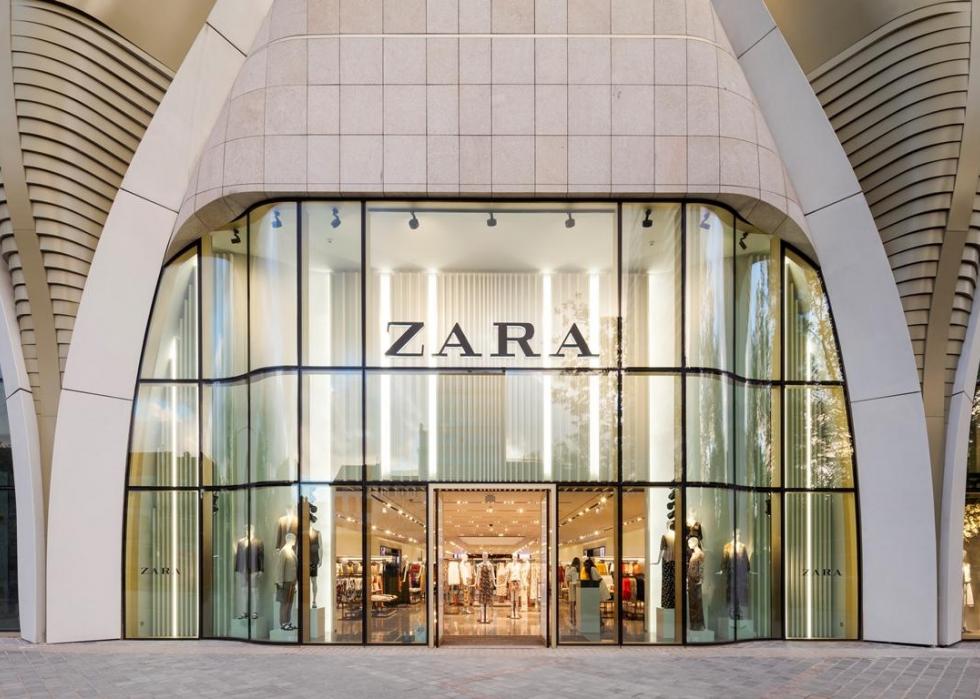 59 / 100
Gpccurro // Wikimedia Commons
#42. Zara
Brand value in millions: $26,860
Category: Apparel
Brand contribution (out of 5): 3
Brand value percent change since 2017: +7%
Rank change since 2017: -8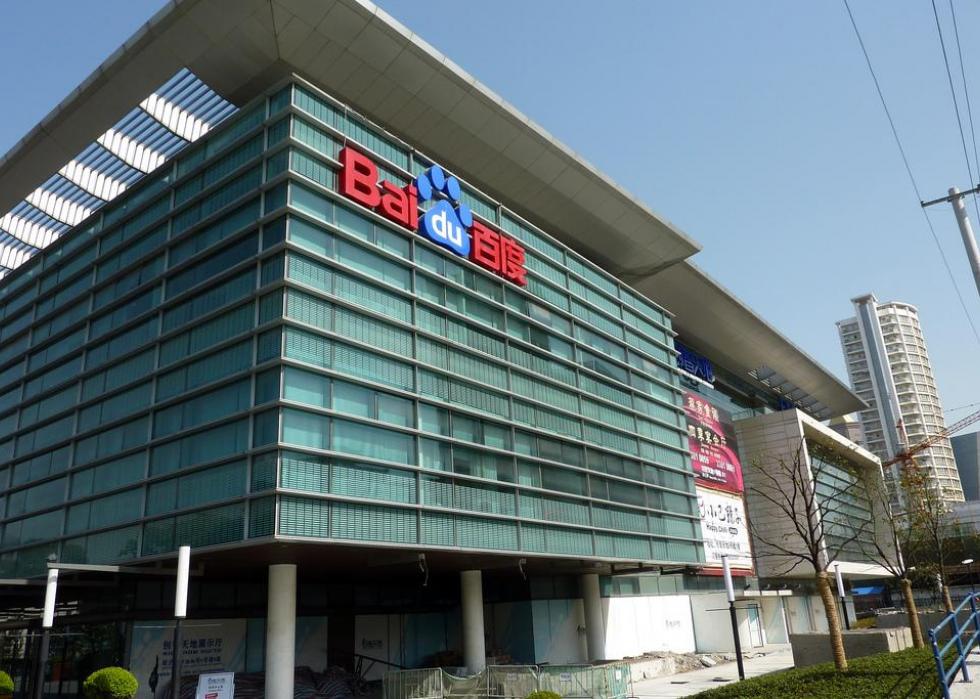 60 / 100
simone.brunozzi // Flickr
#41. Baidu
Brand value in millions: $26,861
Category: Technology
Brand contribution (out of 5): 5
Brand value percent change since 2017: +14%
Rank change since 2017: -2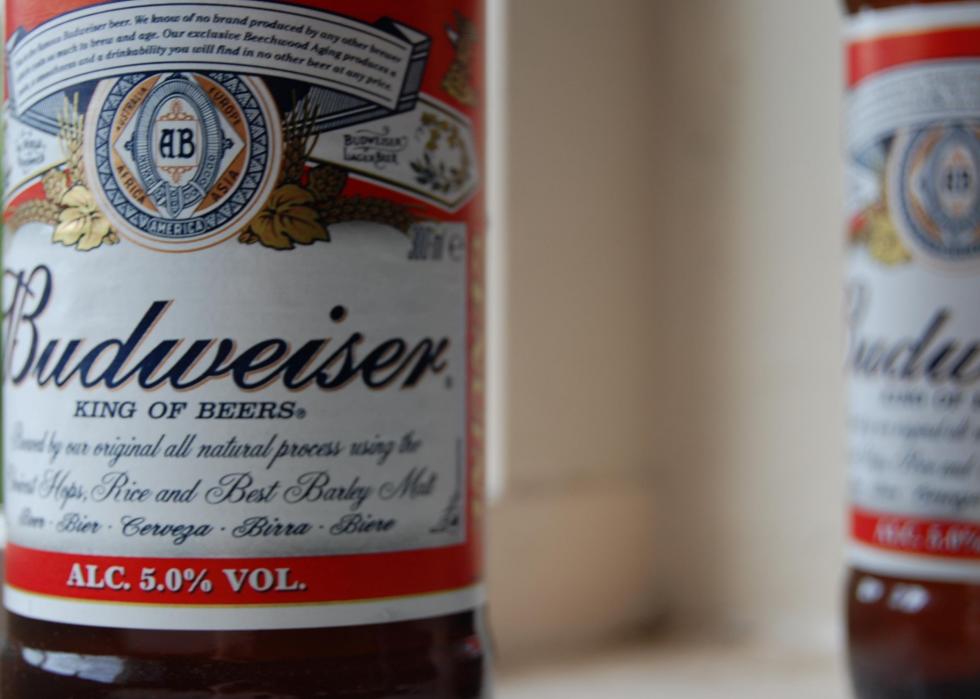 61 / 100
#40. Budweiser
Brand value in millions: $27,031
Category: Beer
Brand contribution (out of 5): 4
Brand value percent change since 2017: 0%
Rank change since 2017: -7
62 / 100
Moonik // Wikimedia Commons
#39. Hermes
Brand value in millions: $28,063
Category: Luxury
Brand contribution (out of 5): 5
Brand value percent change since 2017: +20%
Rank change since 2017: 2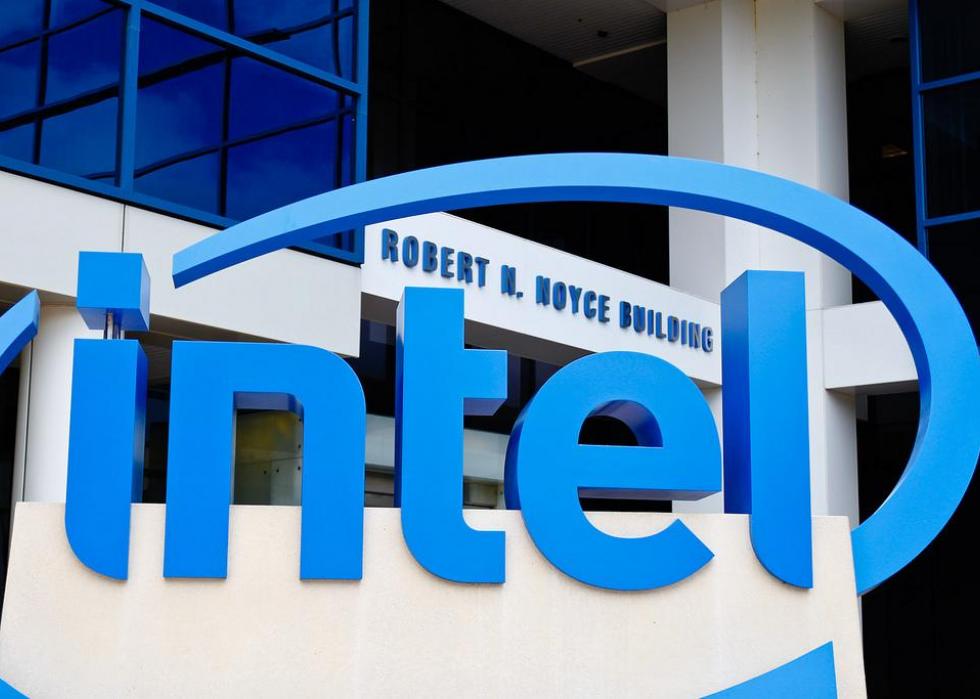 63 / 100
#38. Intel
Brand value in millions: $28,316
Category: Technology
Brand contribution (out of 5): 2
Brand value percent change since 2017: +29%
Rank change since 2017: 6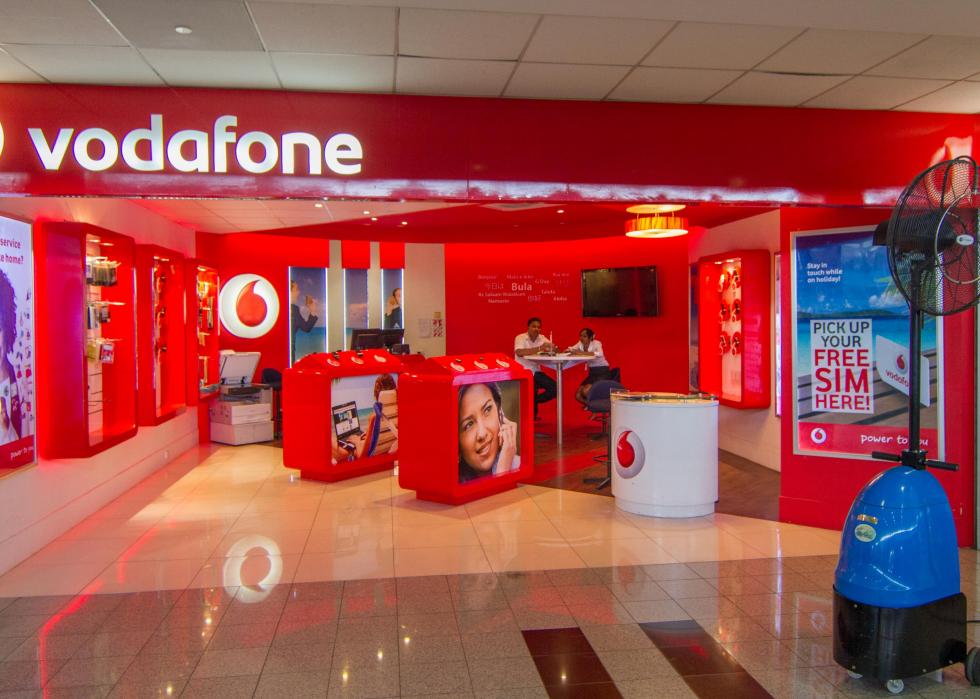 64 / 100
Maksym Kozlenko // Wikimedia Commons
#37. Vodafone
Brand value in millions: $28,860
Category: Telecom Providers
Brand contribution (out of 5): 3
Brand value percent change since 2017: -9%
Rank change since 2017: -10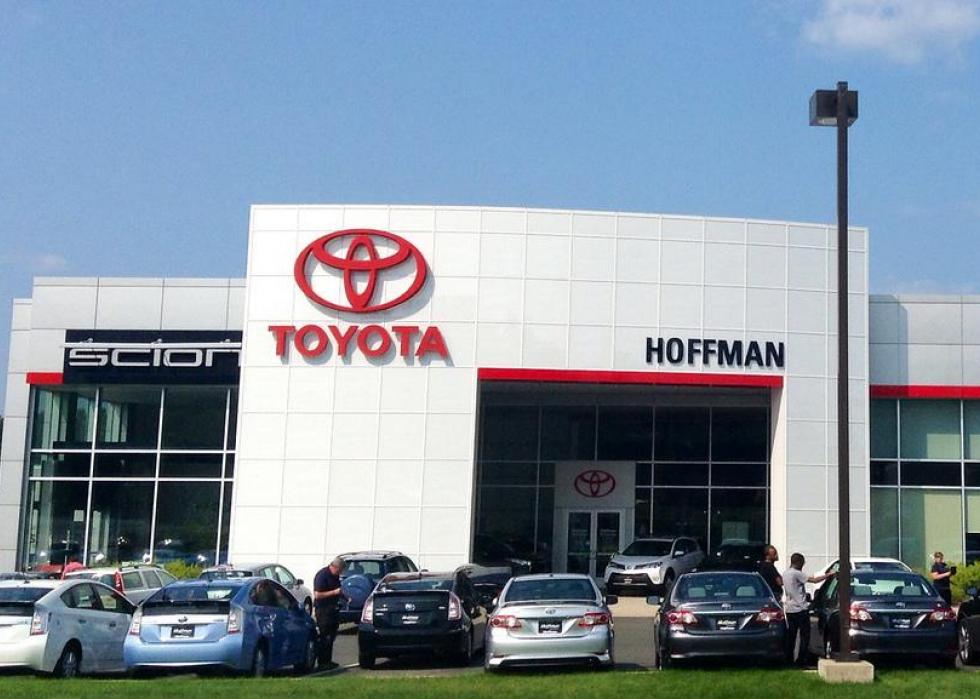 65 / 100
#36. Toyota
Brand value in millions: $29,987
Category: Cars
Brand contribution (out of 5): 4
Brand value percent change since 2017: +5%
Rank change since 2017: -6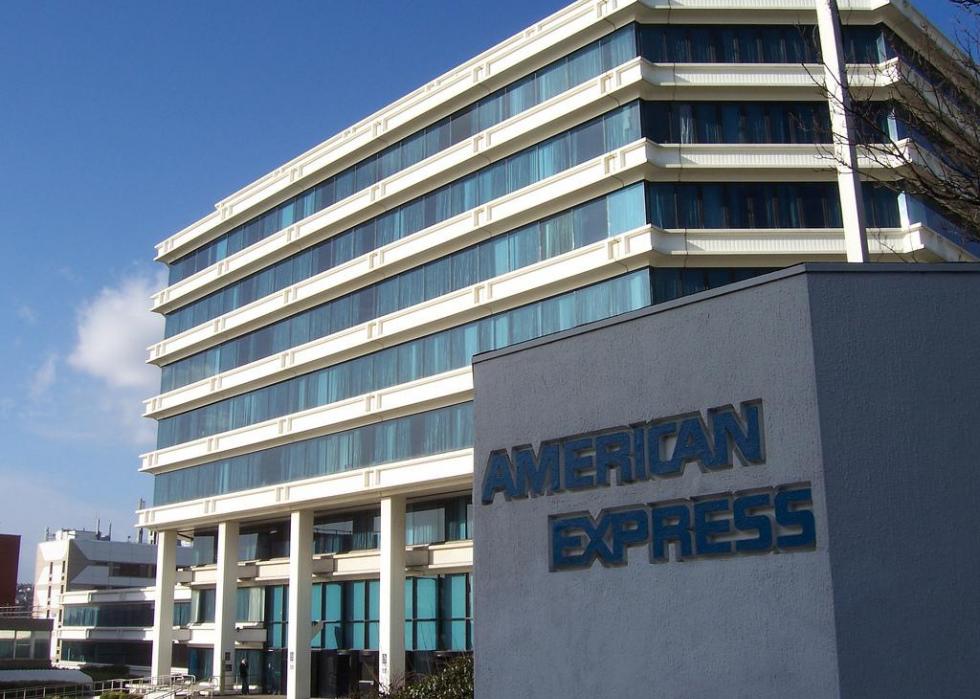 66 / 100
#35. American Express
Brand value in millions: $30,046
Category: Payments
Brand contribution (out of 5): 4
Brand value percent change since 2017: +24%
Rank change since 2017: 1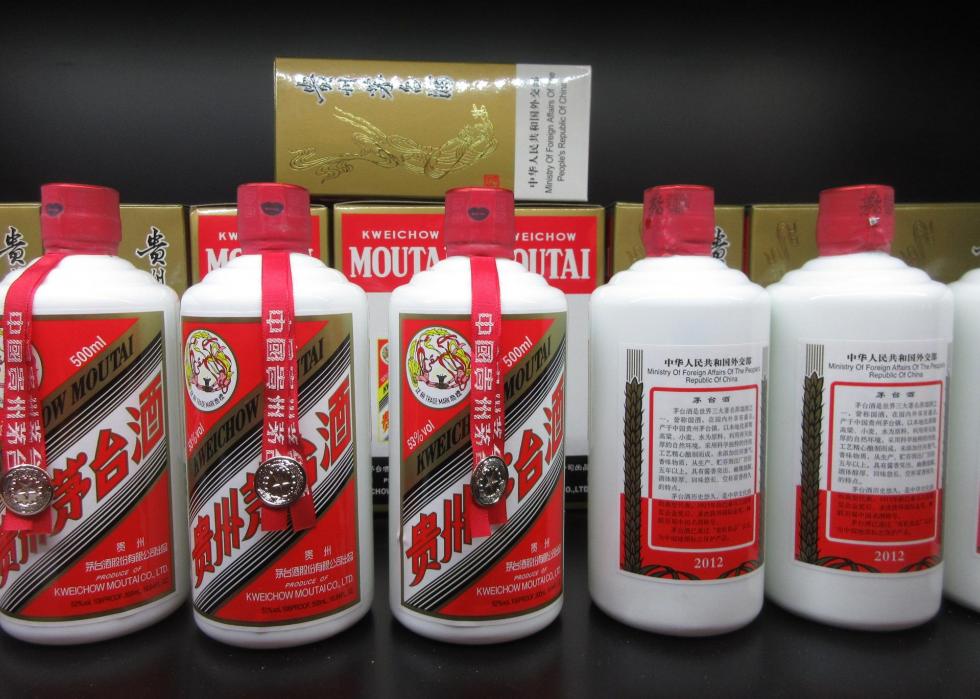 67 / 100
HunagnTwuai // Wikimedia Commons
#34. Kweichow Moutai
Brand value in millions: $32,113
Category: Alcohol
Brand contribution (out of 5): 4
Brand value percent change since 2017: +89%
Rank change since 2017: 30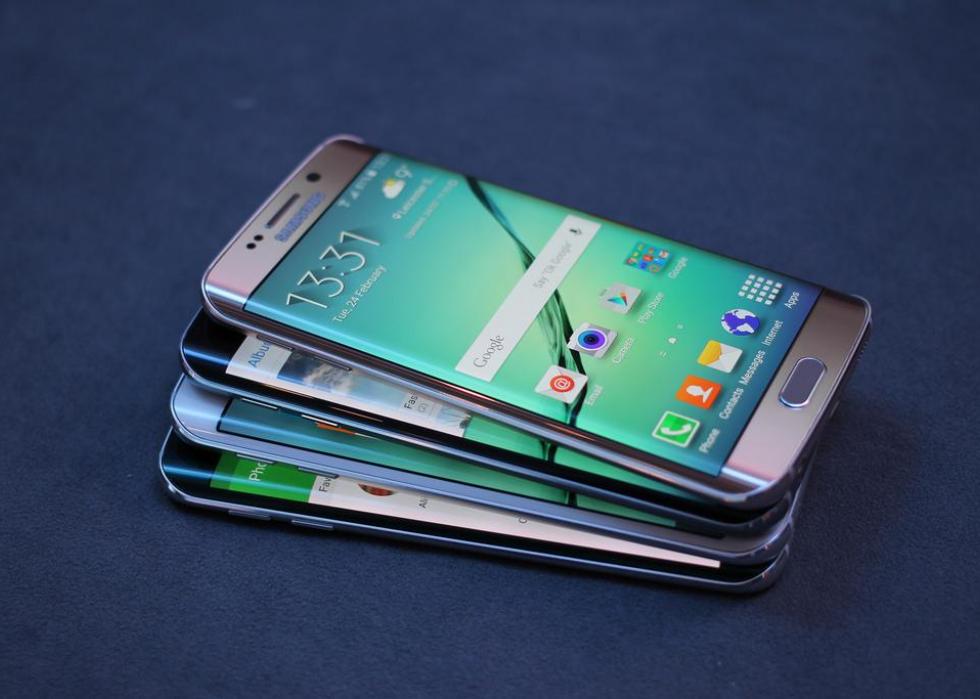 68 / 100
#33. Samsung
Brand value in millions: $32,191
Category: Technology
Brand contribution (out of 5): 4
Brand value percent change since 2017: +34%
Rank change since 2017: 4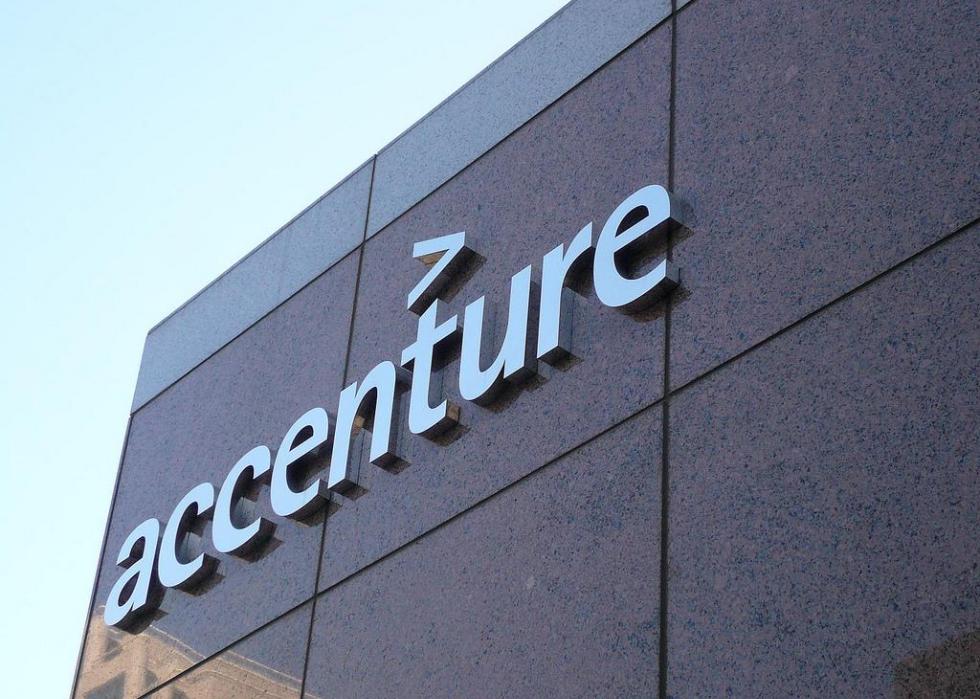 69 / 100
#32. Accenture
Brand value in millions: $33,723
Category: Technology
Brand contribution (out of 5): 3
Brand value percent change since 2017: +24%
Rank change since 2017: 0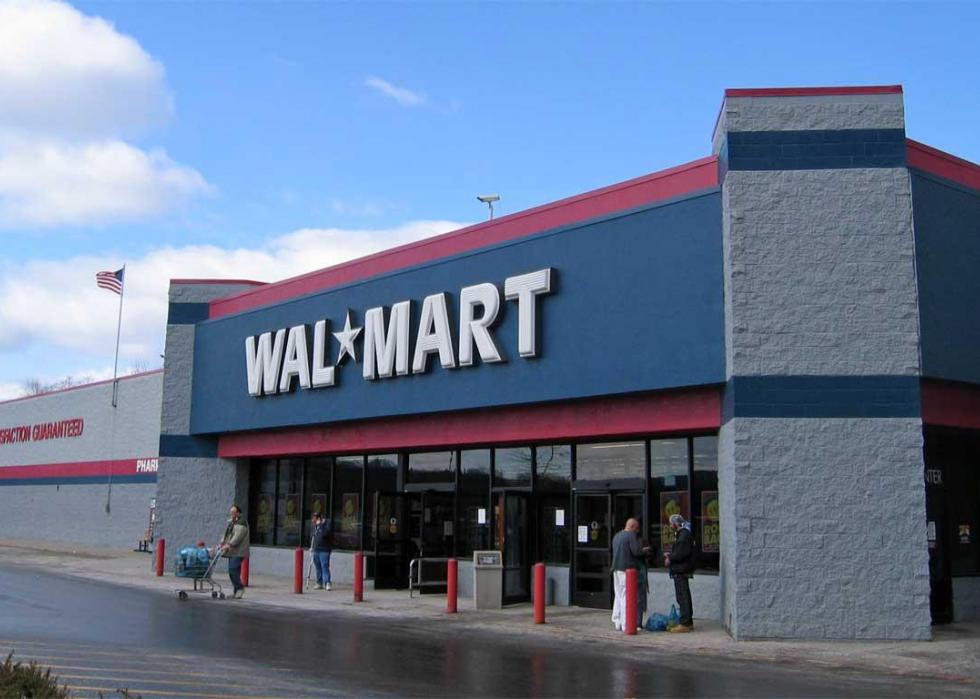 70 / 100
#31. Walmart
Brand value in millions: $34,002
Category: Retail
Brand contribution (out of 5): 2
Brand value percent change since 2017: +22%
Rank change since 2017: 0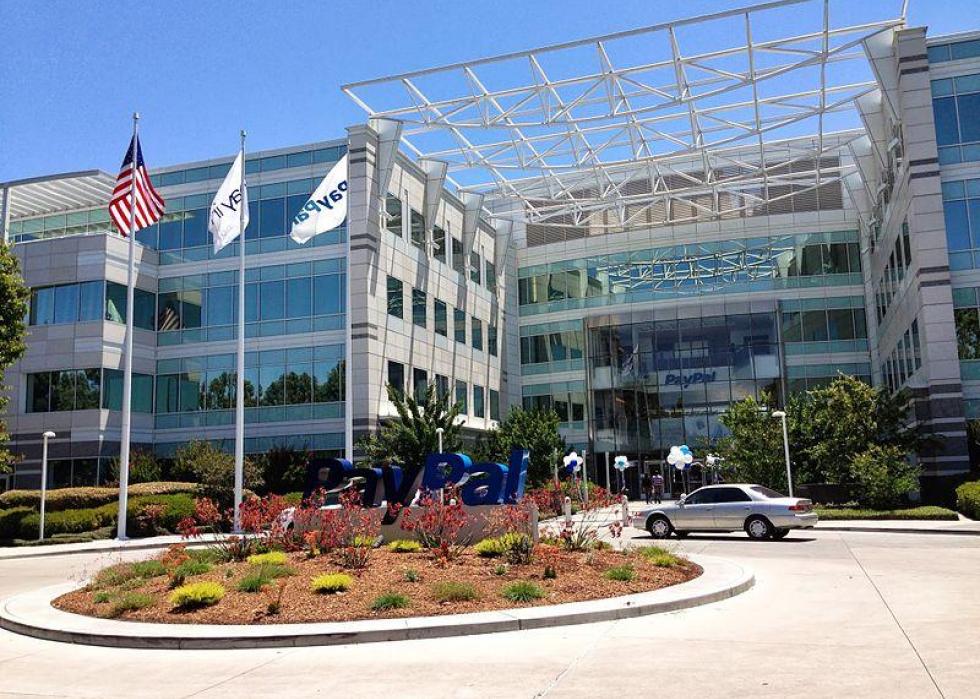 71 / 100
Sagar Savla // Wikimedia Commons
#30. PayPal
Brand value in millions: $35,440
Category: Payments
Brand contribution (out of 5): 5
Brand value percent change since 2017: +85%
Rank change since 2017: 22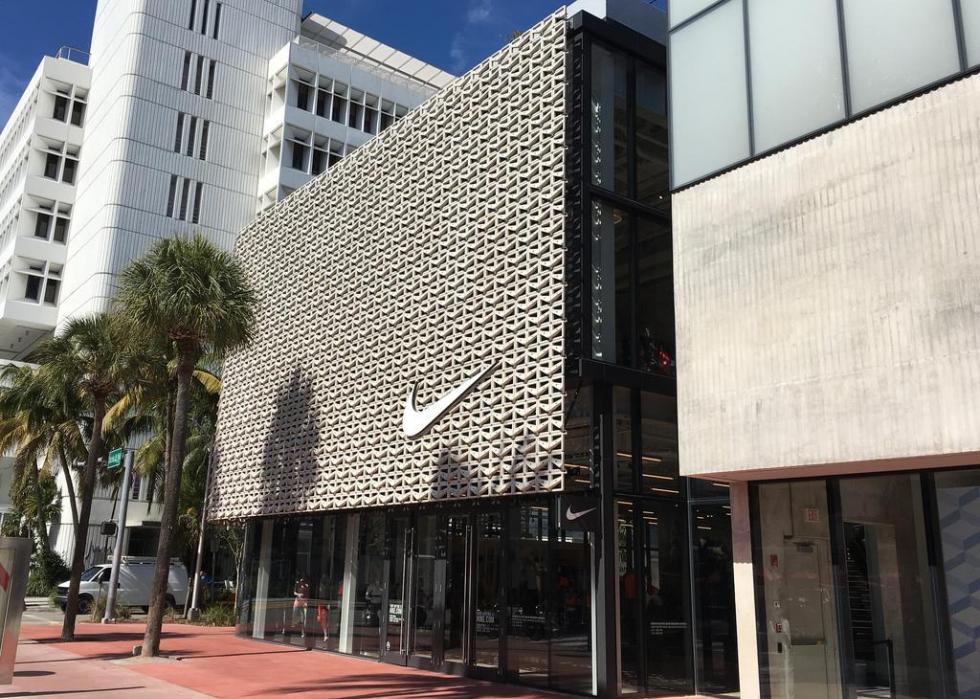 72 / 100
#29. Nike
Brand value in millions: $38,479
Category: Apparel
Brand contribution (out of 5): 4
Brand value percent change since 2017: +13%
Rank change since 2017: -3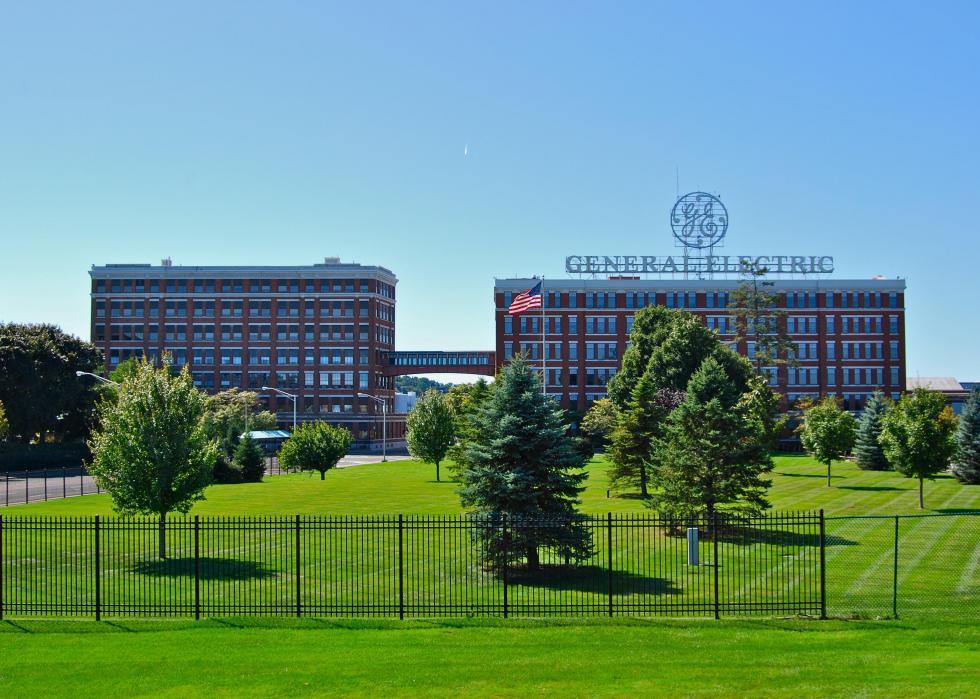 73 / 100
UpstateNYer // Wikimedia Commons
#28. General Electric
Brand value in millions: $39,041
Category: Conglomerate
Brand contribution (out of 5): 2
Brand value percent change since 2017: -22%
Rank change since 2017: -9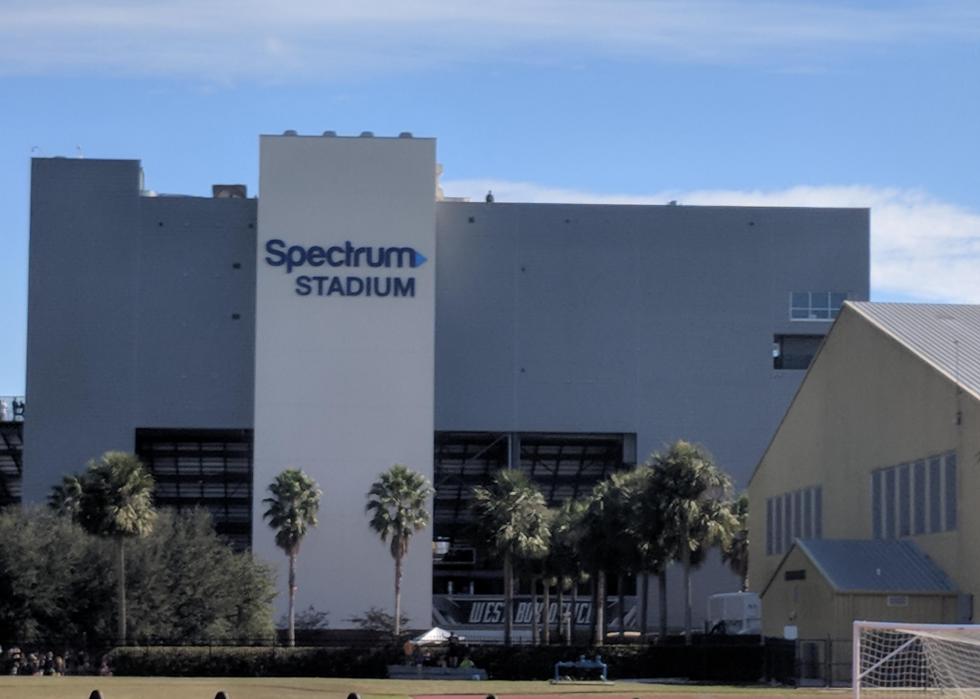 74 / 100
elisfkc // Wikimedia Commons
#27. Spectrum
Brand value in millions: $39,372
Category: Telecom Providers
Brand contribution (out of 5): 2
Brand value percent change since 2017: N/A
Rank change since 2017: N/A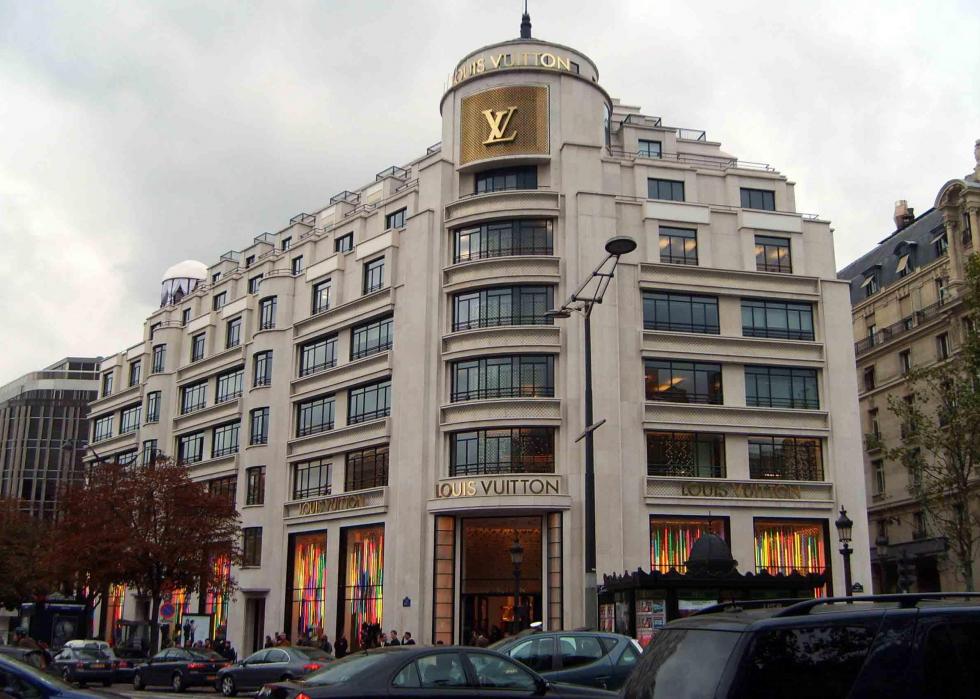 75 / 100
Sparkx 11 // Wikimedia Commons
#26. Louis Vuitton
Brand value in millions: $41,138
Category: Luxury
Brand contribution (out of 5): 5
Brand value percent change since 2017: +41%
Rank change since 2017: 3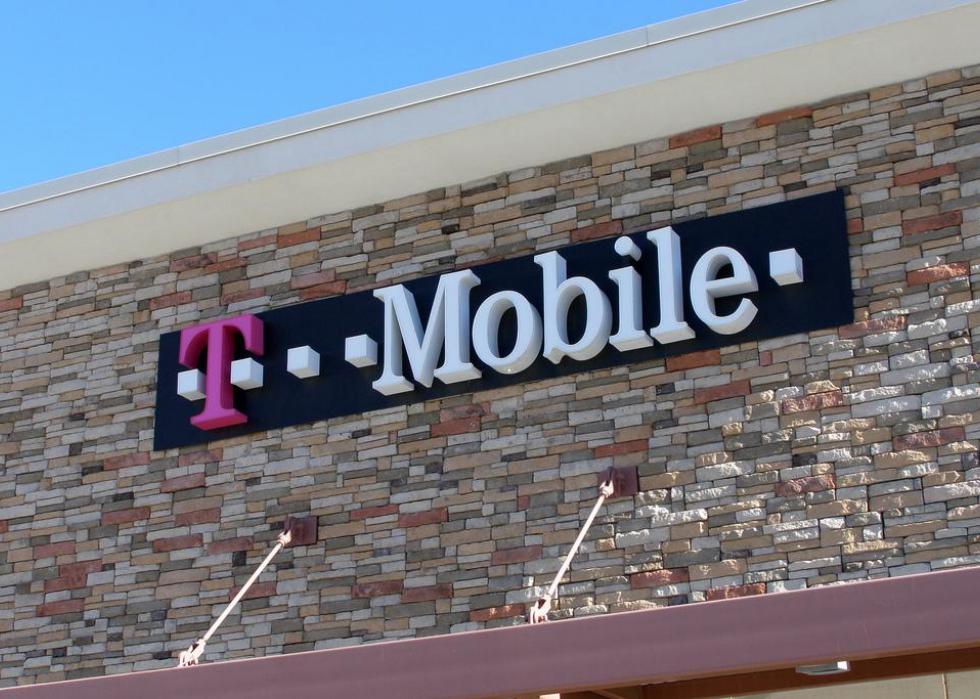 76 / 100
#25. T-Mobile
Brand value in millions: $41,499
Category: Telecom Providers
Brand contribution (out of 5): 3
Brand value percent change since 2017: +8%
Rank change since 2017: 0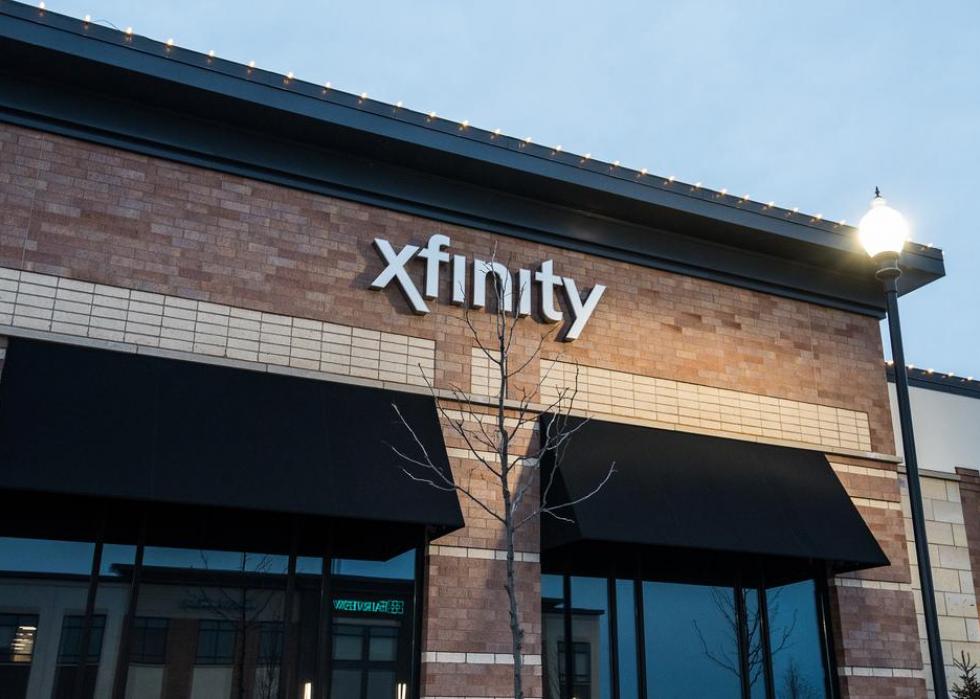 77 / 100
#24. Xfinity
Brand value in millions: $43,056
Category: Telecom Providers
Brand contribution (out of 5): 3
Brand value percent change since 2017: +3%
Rank change since 2017: -1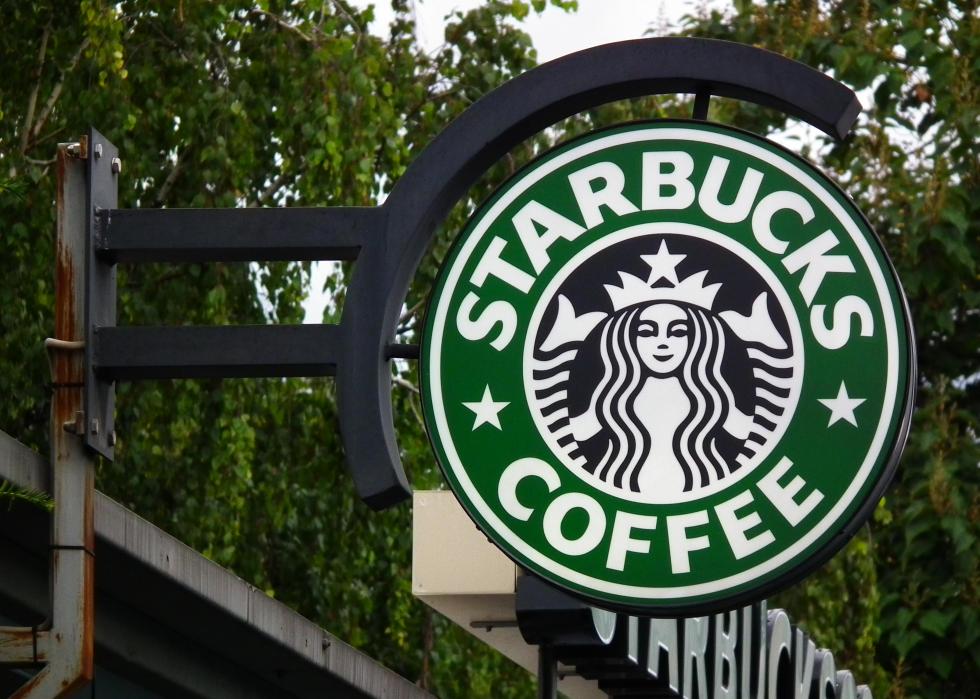 78 / 100
4028mdk09 // Wikimedia Commons
#23. Starbucks
Brand value in millions: $44,503
Category: Fast Food
Brand contribution (out of 5): 4
Brand value percent change since 2017: +1%
Rank change since 2017: -1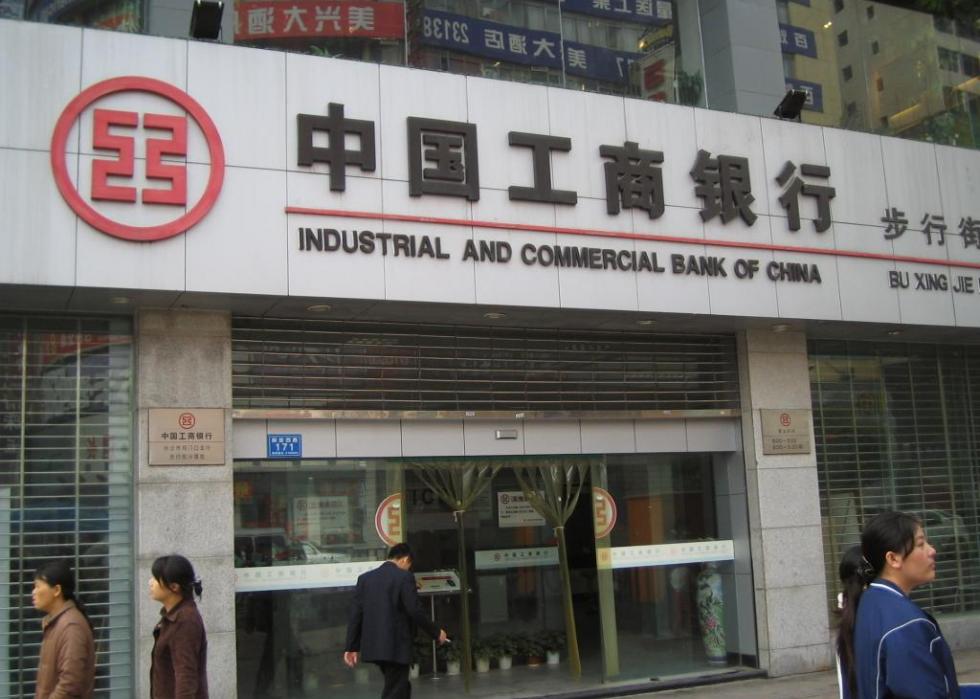 79 / 100
#22. Industrial & Commercial Bank of China
Brand value in millions: $45,853
Category: Regional Banks
Brand contribution (out of 5): 2
Brand value percent change since 2017: +45%
Rank change since 2017: 6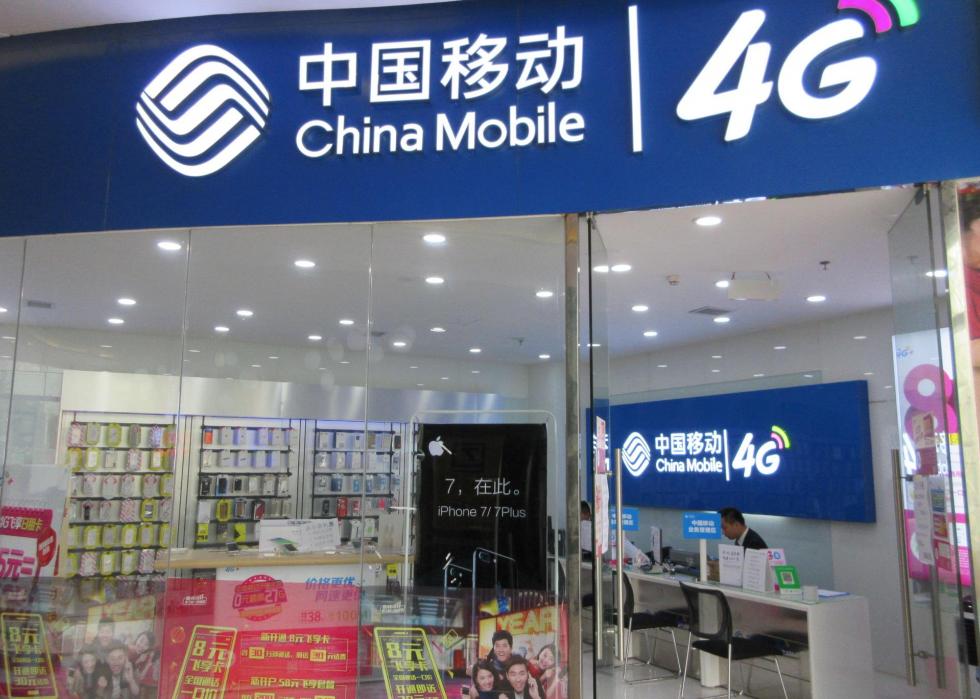 80 / 100
Henozuxj // Wikimedia Commons
#21. China Mobile
Brand value in millions: $46,349
Category: Telecom Providers
Brand contribution (out of 5): 4
Brand value percent change since 2017: -18%
Rank change since 2017: -4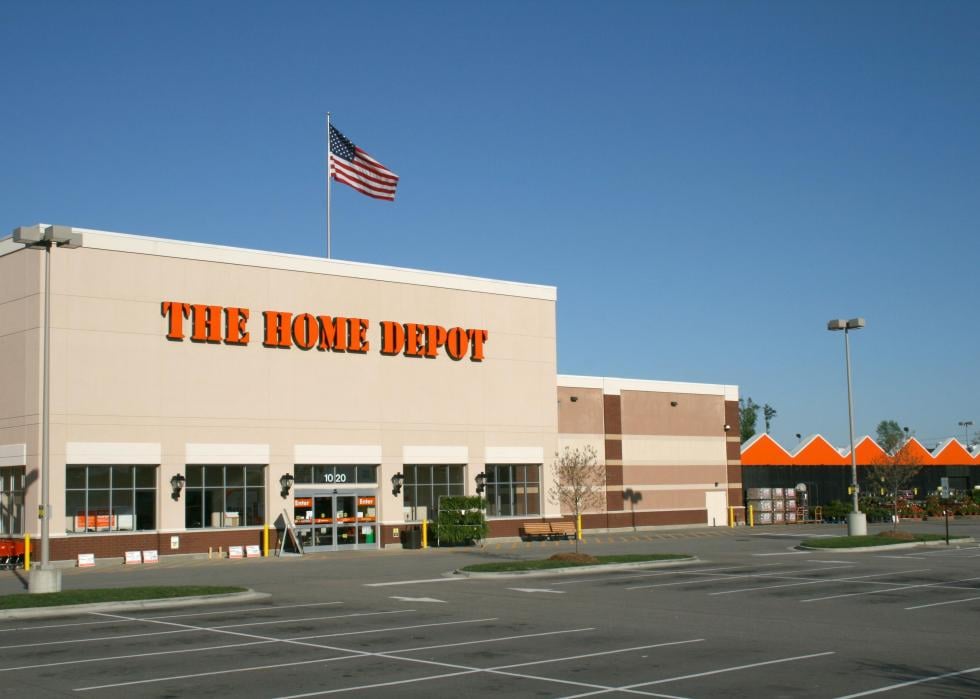 81 / 100
Ildar Sagdejev // Wikimedia Commons
#20. The Home Depot
Brand value in millions: $47,229
Category: Retail
Brand contribution (out of 5): 3
Brand value percent change since 2017: +17%
Rank change since 2017: 4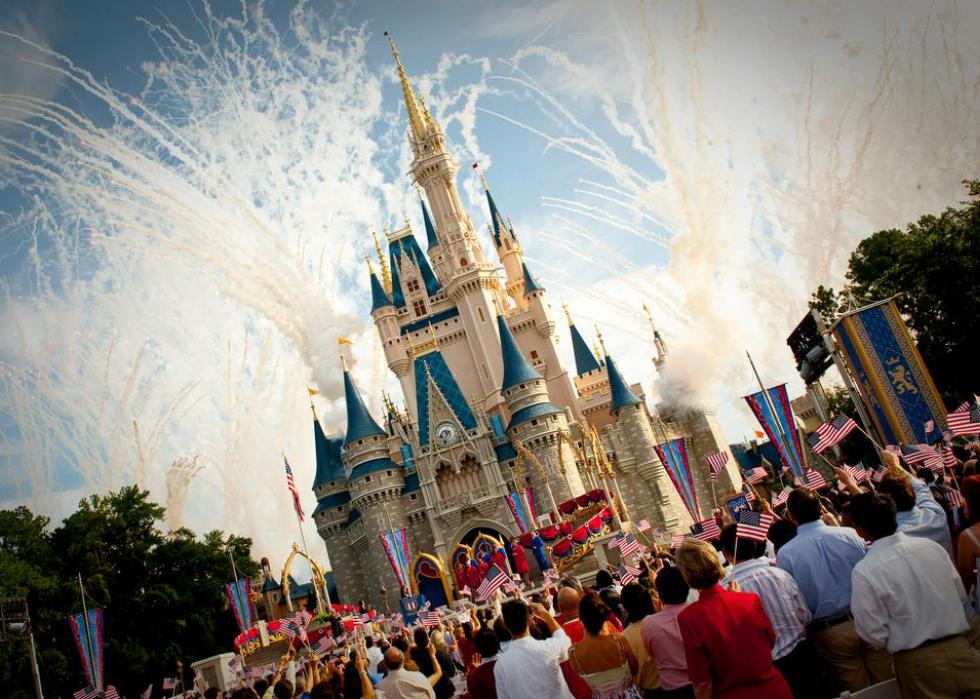 82 / 100
#19. Disney
Brand value in millions: $53,833
Category: Entertainment
Brand contribution (out of 5): 5
Brand value percent change since 2017: +3%
Rank change since 2017: -1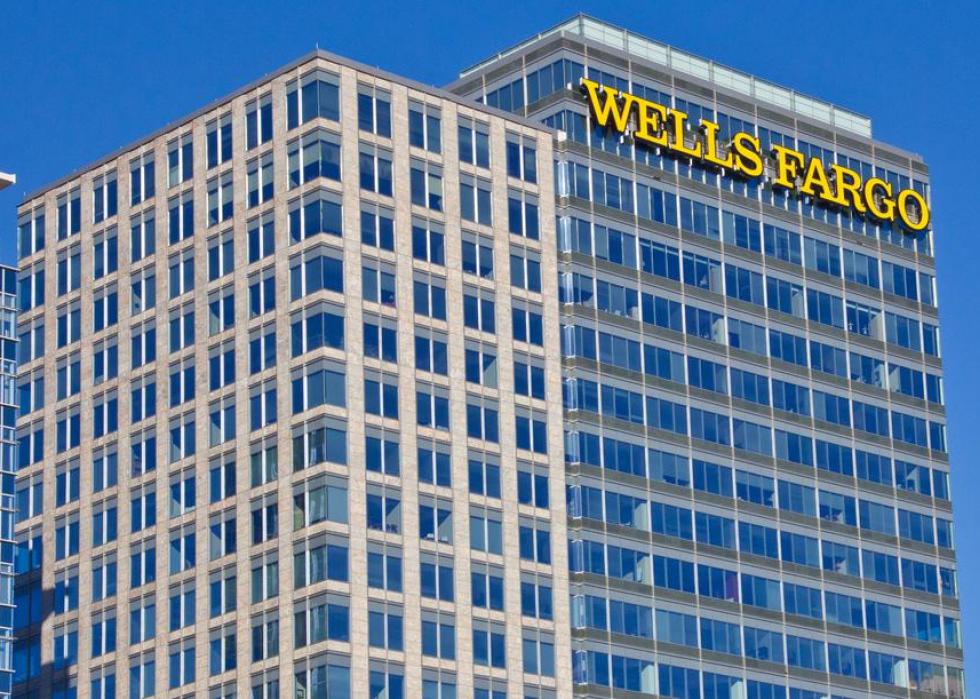 83 / 100
#18. Wells Fargo
Brand value in millions: $54,952
Category: Regional Banks
Brand contribution (out of 5): 3
Brand value percent change since 2017: -6%
Rank change since 2017: -3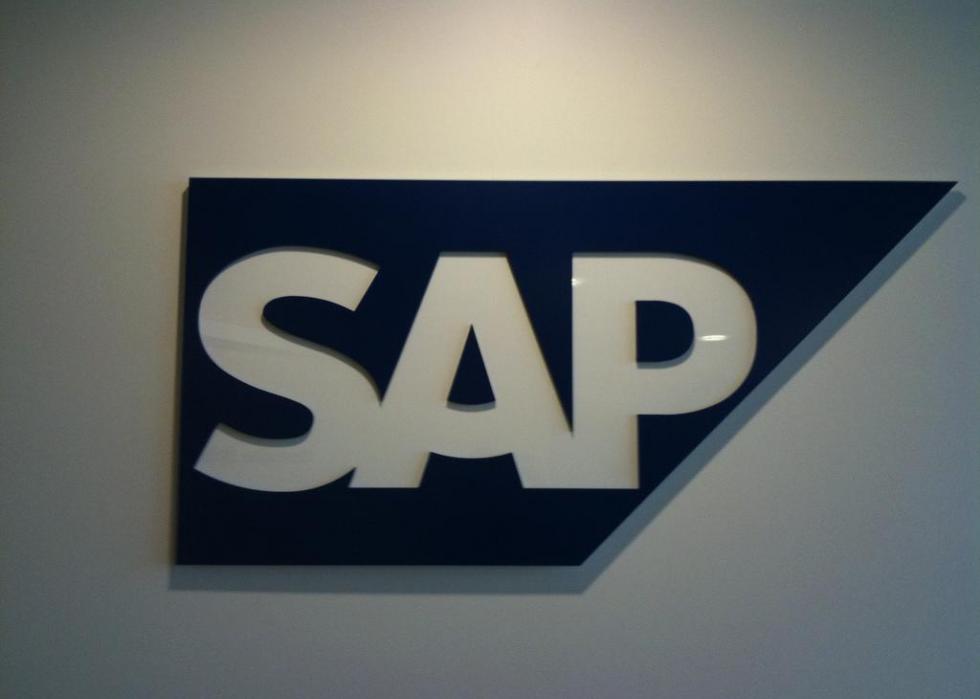 84 / 100
#17. SAP
Brand value in millions: $55,366
Category: Technology
Brand contribution (out of 5): 3
Brand value percent change since 2017: +23%
Rank change since 2017: 4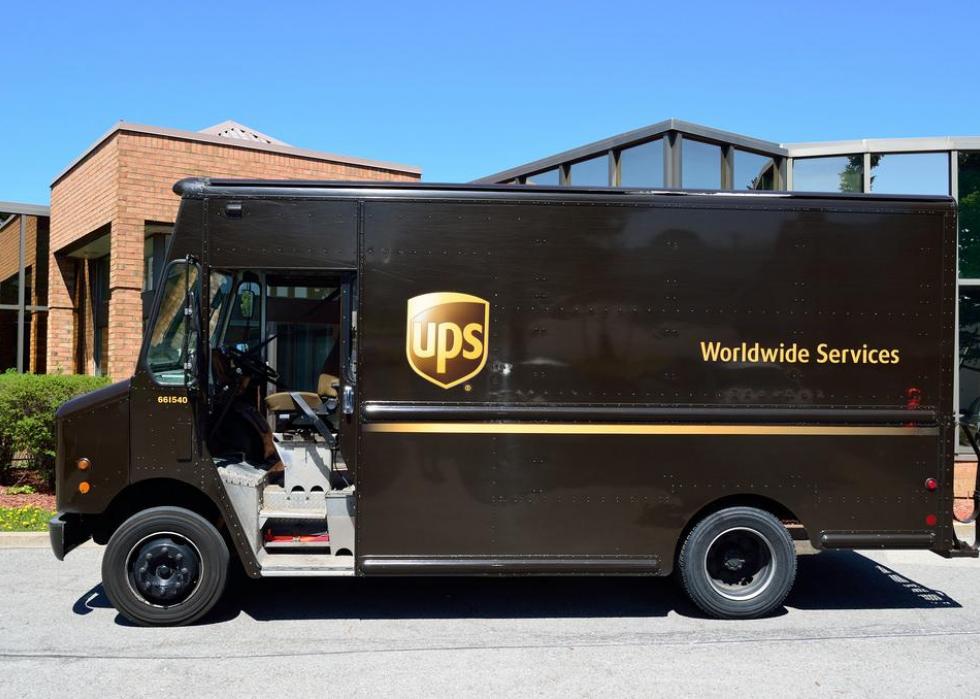 85 / 100
Open Grid Scheduler / Grid Engine // Flickr
#16. UPS
Brand value in millions: $60,412
Category: Logistics
Brand contribution (out of 5): 5
Brand value percent change since 2017: +4%
Rank change since 2017: 0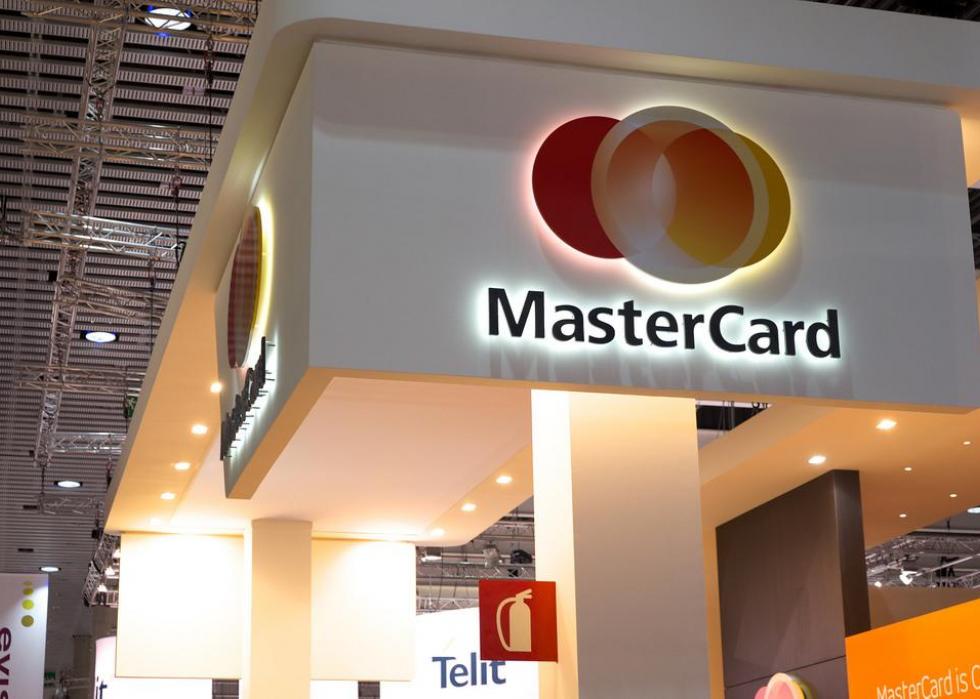 86 / 100
Kārlis Dambrāns // Flickr
#15. Mastercard
Brand value in millions: $70,872
Category: Payments
Brand contribution (out of 5): 4
Brand value percent change since 2017: +42%
Rank change since 2017: 5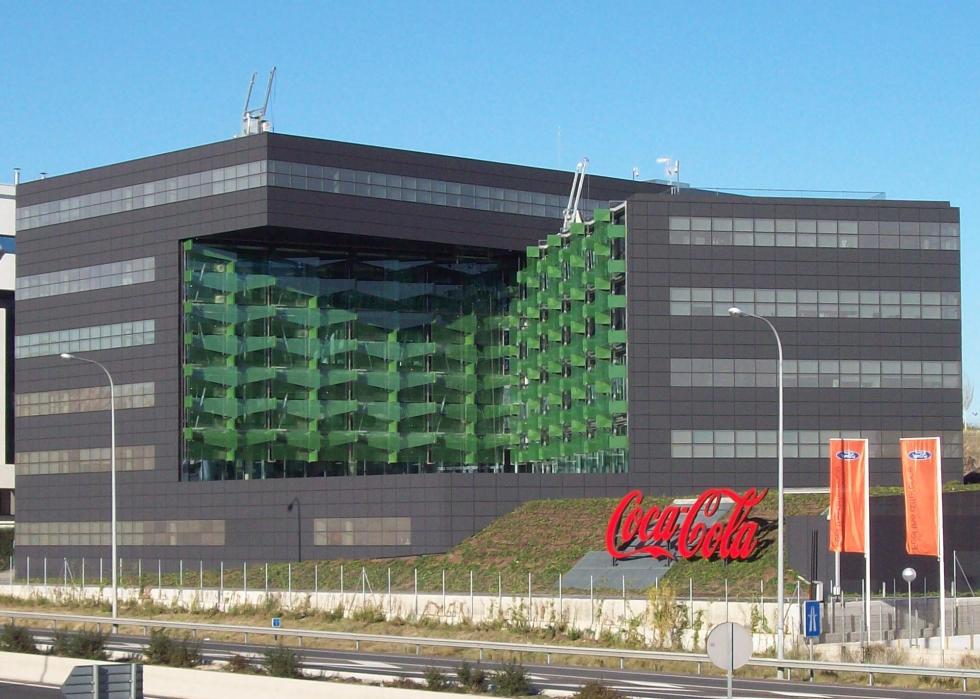 87 / 100
Luis García // Wikimedia Commons
#14. Coca-Cola
Brand value in millions: $79,964
Category: Soft Drinks
Brand contribution (out of 5): 5
Brand value percent change since 2017: +2%
Rank change since 2017: -1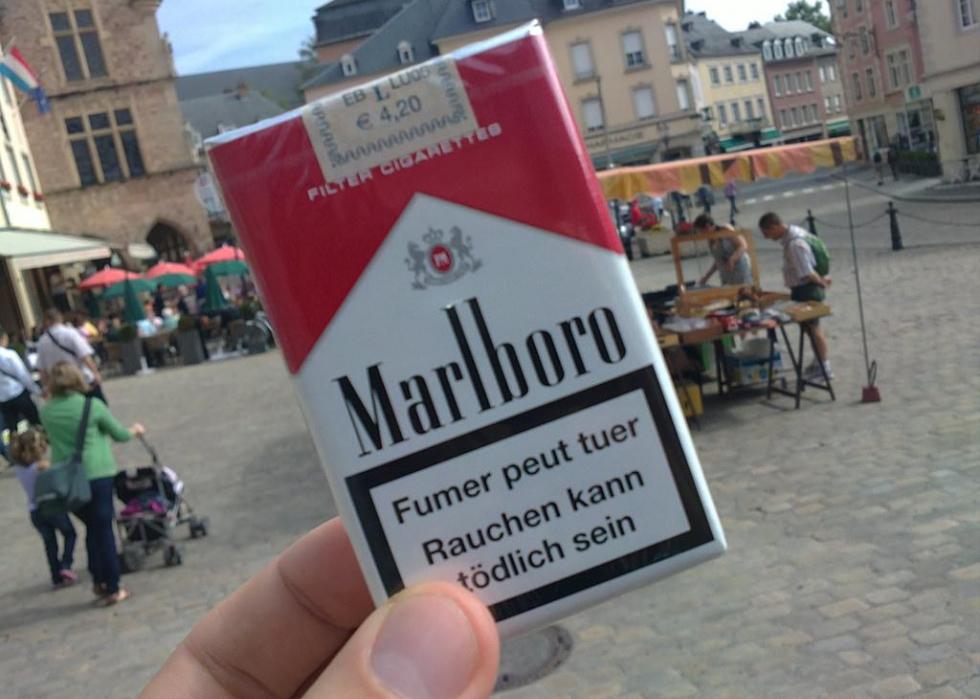 88 / 100
#13. Marlboro
Brand value in millions: $81,914
Category: Tobacco
Brand contribution (out of 5): 3
Brand value percent change since 2017: -6%
Rank change since 2017: -1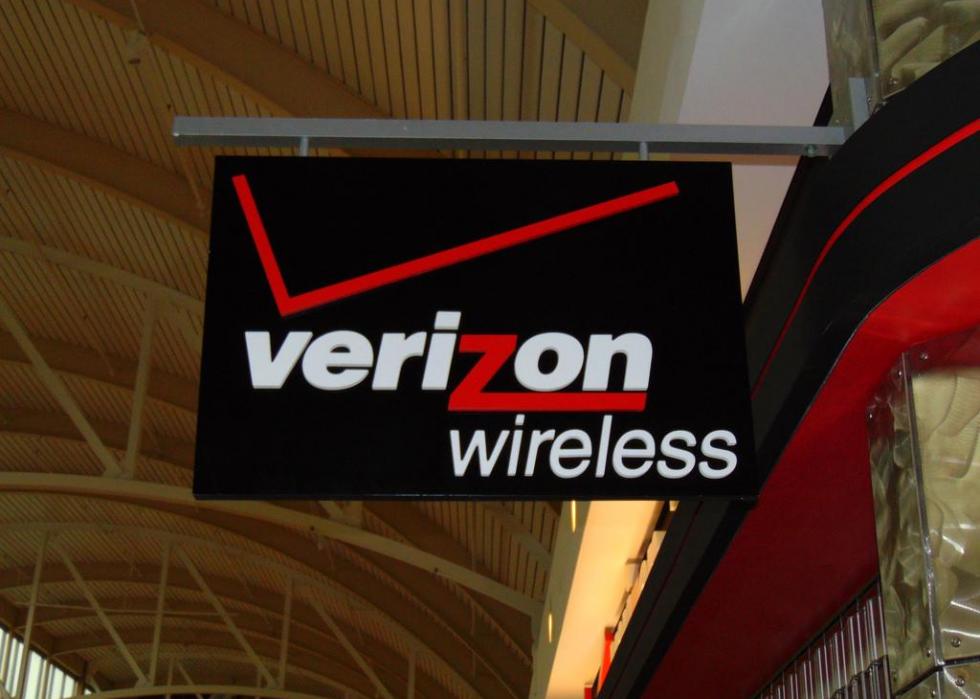 89 / 100
#12. Verizon
Brand value in millions: $84,897
Category: Telecom Providers
Brand contribution (out of 5): 3
Brand value percent change since 2017: -5%
Rank change since 2017: -1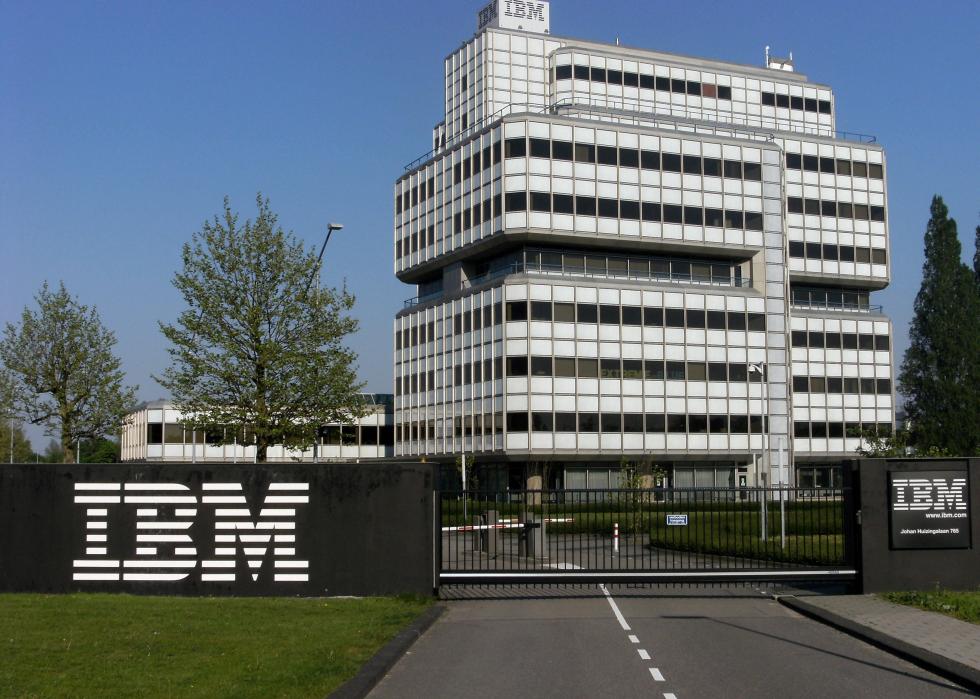 90 / 100
Mark Ahsmann // Wikimedia Commons
#11. IBM
Brand value in millions: $96,269
Category: Technology
Brand contribution (out of 5): 4
Brand value percent change since 2017: -6%
Rank change since 2017: -2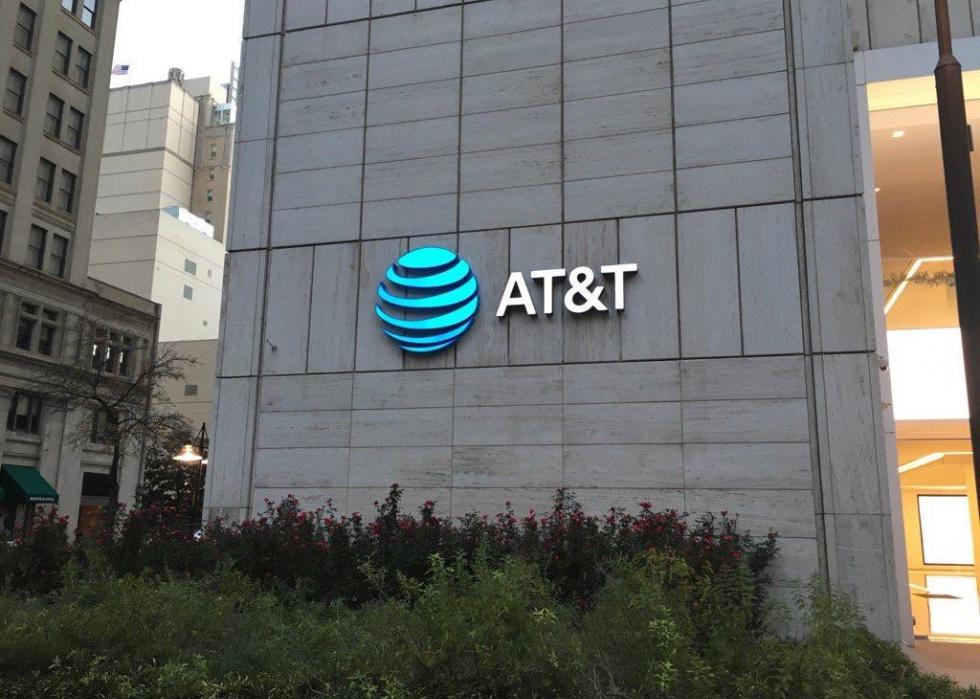 91 / 100
Luismt94 // Wikimedia Commons
#10. AT&T
Brand value in millions: $106,698
Category: Telecom Providers
Brand contribution (out of 5): 3
Brand value percent change since 2017: -7%
Rank change since 2017: -4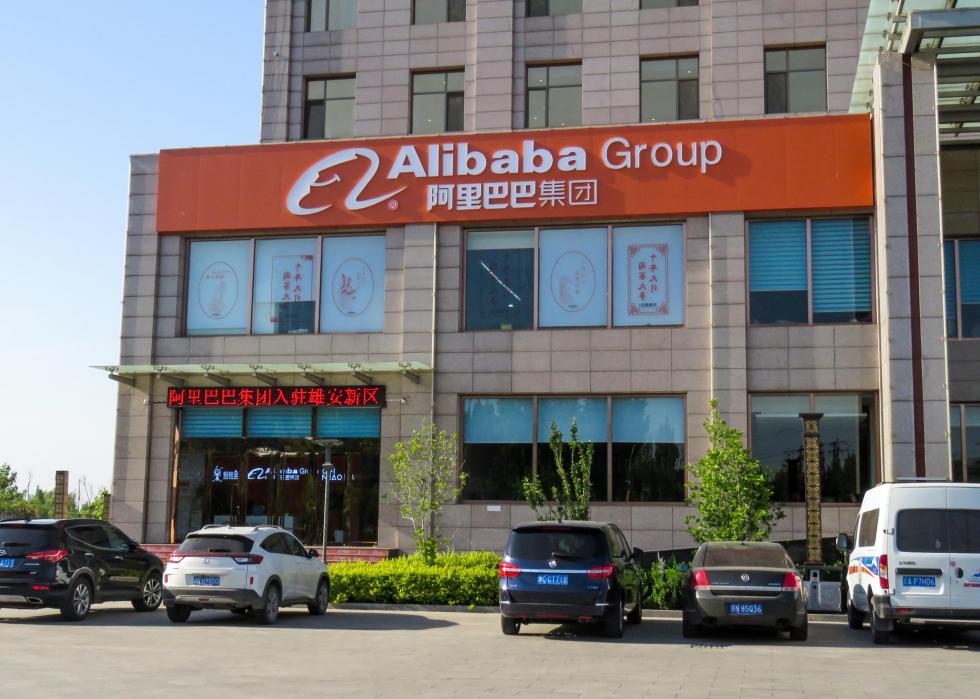 92 / 100
N509FZ // Wikimedia Commons
#9. Alibaba
Brand value in millions: $113,401
Category: Retail
Brand contribution (out of 5): 3
Brand value percent change since 2017: +92%
Rank change since 2017: 5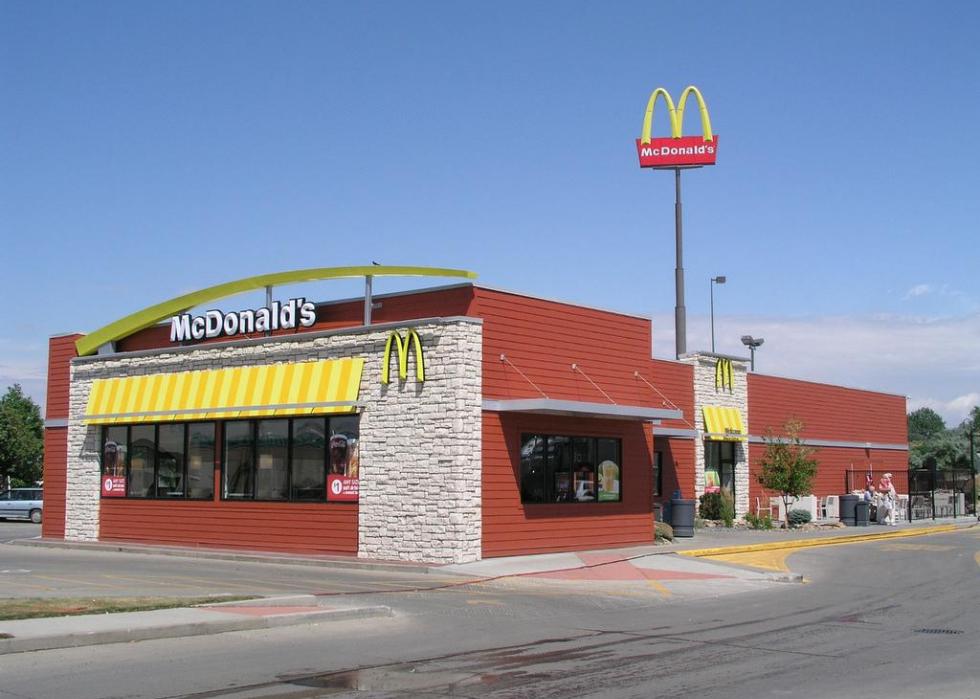 93 / 100
#8. McDonald's
Brand value in millions: $126,044
Category: Fast Food
Brand contribution (out of 5): 4
Brand value percent change since 2017: +29%
Rank change since 2017: 2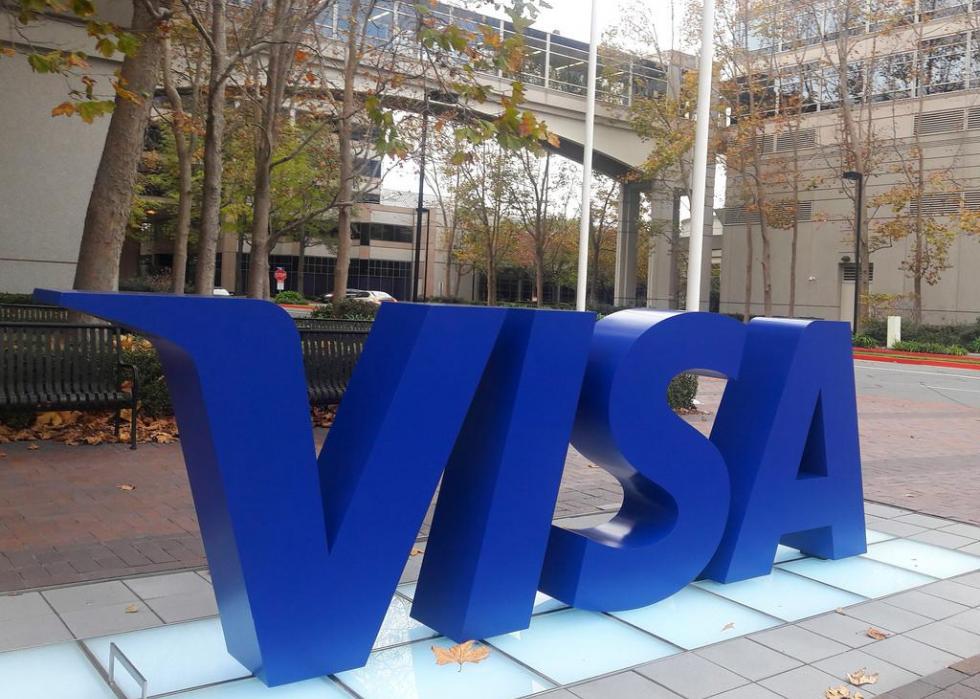 94 / 100
#7. Visa
Brand value in millions: $145,611
Category: Payments
Brand contribution (out of 5): 5
Brand value percent change since 2017: +31%
Rank change since 2017: 0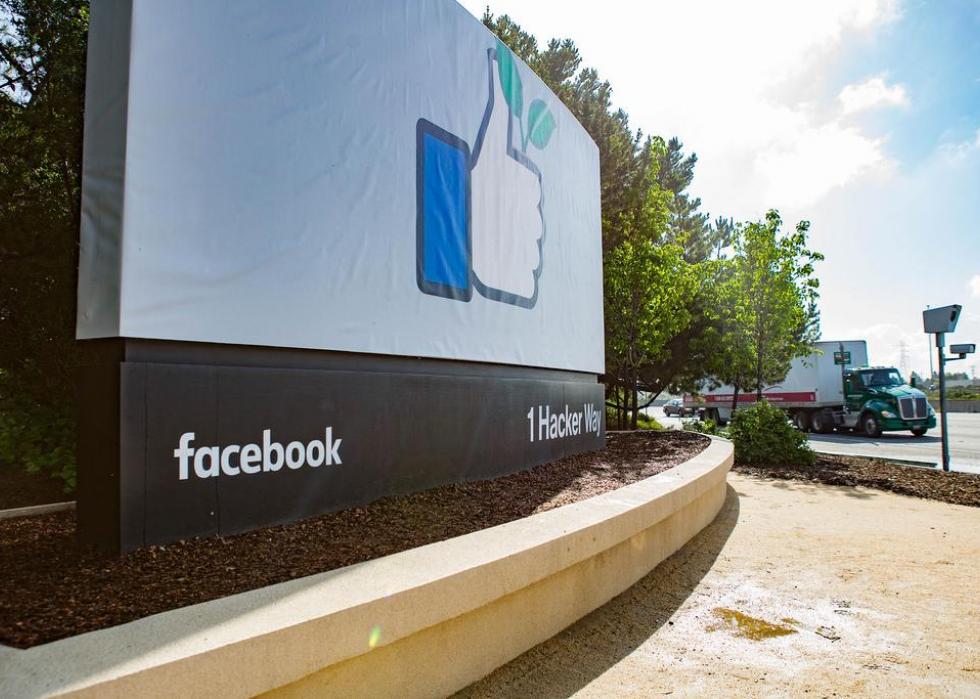 95 / 100
Anthony Quintano // Flickr
#6. Facebook
Brand value in millions: $162,106
Category: Technology
Brand contribution (out of 5): 4
Brand value percent change since 2017: +25%
Rank change since 2017: -1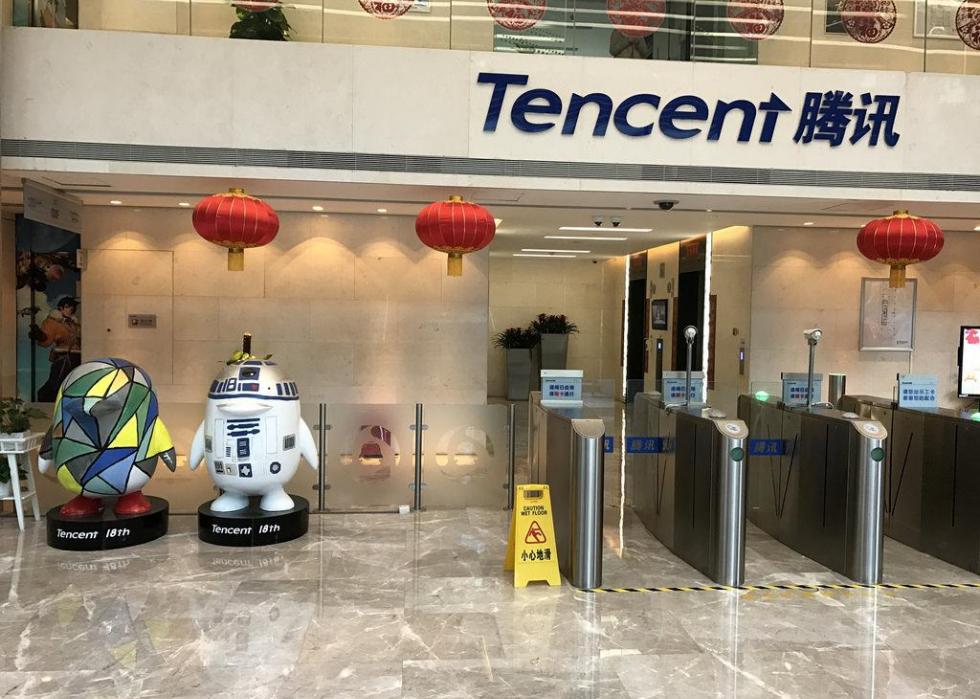 96 / 100
#5. Tencent
Brand value in millions: $178,990
Category: Technology
Brand contribution (out of 5): 5
Brand value percent change since 2017: +65%
Rank change since 2017: 3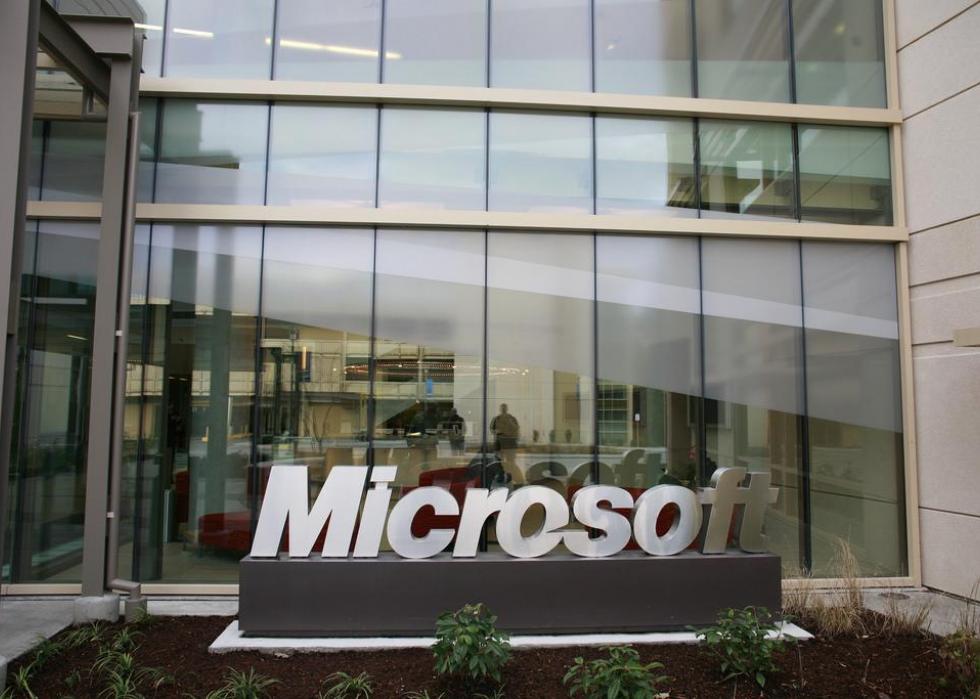 97 / 100
#4. Microsoft
Brand value in millions: $200,987
Category: Technology
Brand contribution (out of 5): 4
Brand value percent change since 2017: +40%
Rank change since 2017: -1
98 / 100
#3. Amazon
Brand value in millions: $207,594
Category: Retail
Brand contribution (out of 5): 4
Brand value percent change since 2017: +49%
Rank change since 2017: 1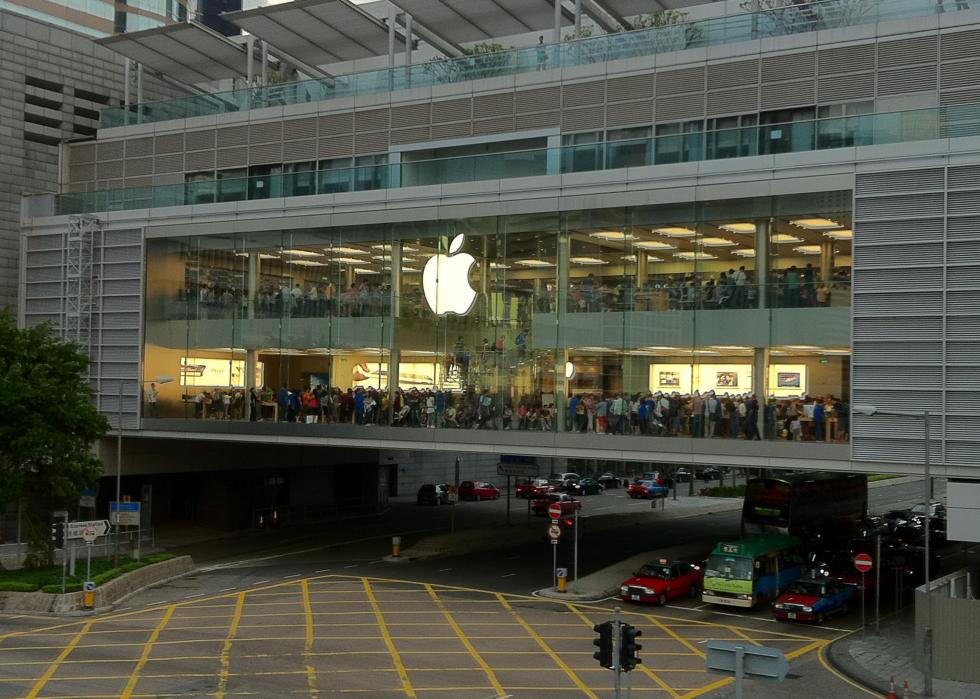 99 / 100
Kavin030897 // Wikimedia Commons
#2. Apple
Brand value in millions: $300,595
Category: Technology
Brand contribution (out of 5): 4
Brand value percent change since 2017: +28%
Rank change since 2017: 0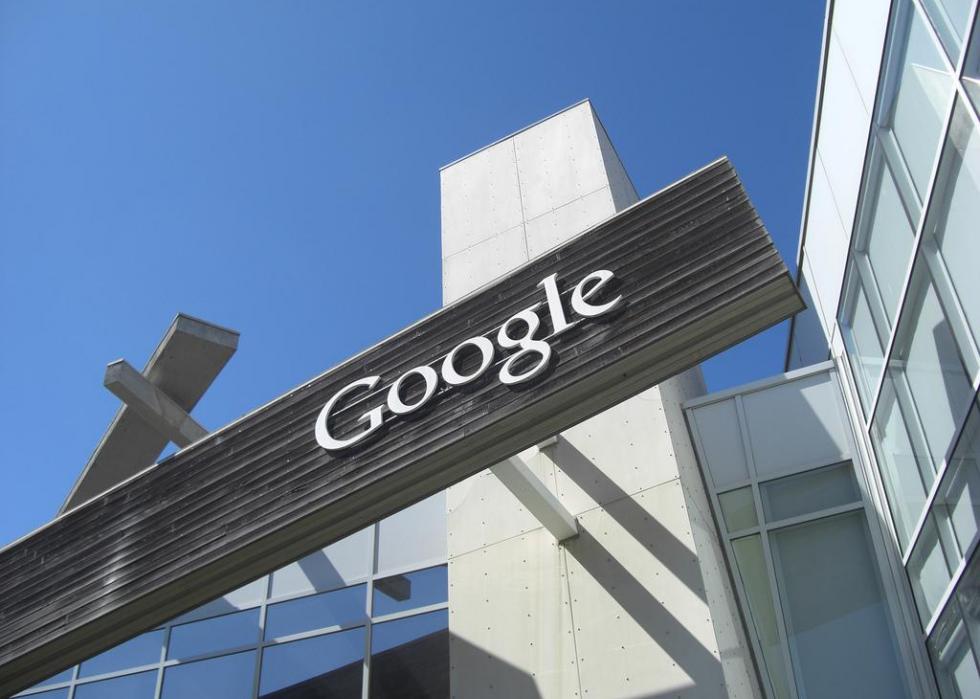 100 / 100
#1. Google
Brand value in millions: $302,063
Category: Technology
Brand contribution (out of 5): 4
Brand value percent change since 2017: +23%
Rank change since 2017: 0