The laziest cities in America
Marc Tarlock // Wikimedia Commons
The laziest cities in America
While America may have a reputation for laziness when it comes to physical activity, "lazy" is not in the vocabulary of residents of Norwich, Vermont. The small town in the Green Mountain State has produced eleven Olympians, an impressive feat considering its population of 3,000 people. While Norwich serves as a shining example of the United States' limitless athletic potential, it is not necessarily indicative of the nation as a whole.
A Stanford University study analyzed walking data across 46 countries by looking at smartphone statistics to see how many daily steps people were taking on average. The United States' average was revealed to be near the bottom of the list, with only 4,774 steps per day. As the town of Norwich demonstrates, athletic engagement varies greatly from location to location. This begs the question: which geographic communities are the biggest offenders when it comes to this lower-than-average daily step count?
Using data from the Center for Disease Control and Prevention project 500 Cities: Local Data for Better Health, Stacker listed the laziest cities in America. The cities were ranked first according to the rate of physical inactivity outside of work among those 18 years and older, and in the event of a tie, the city with the greater adult obesity rate was deemed the lazier of the two. Since rates are the same in Hartford, CT and Beaumont, TX, the two are listed as a tie.
Read on to see if you reside in one of America's laziest cities.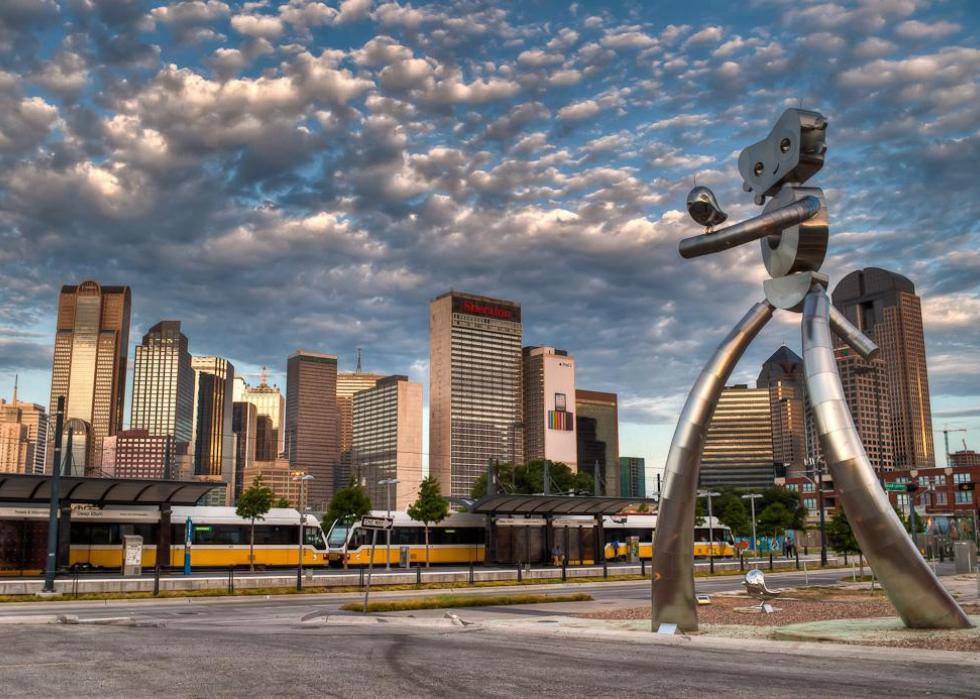 1 / 50
#50. Dallas, TX
2010 census population: 1,197,816
2014 crude physical inactivity rate in adults: 33.6
2014 crude obesity rate in adults: 36.4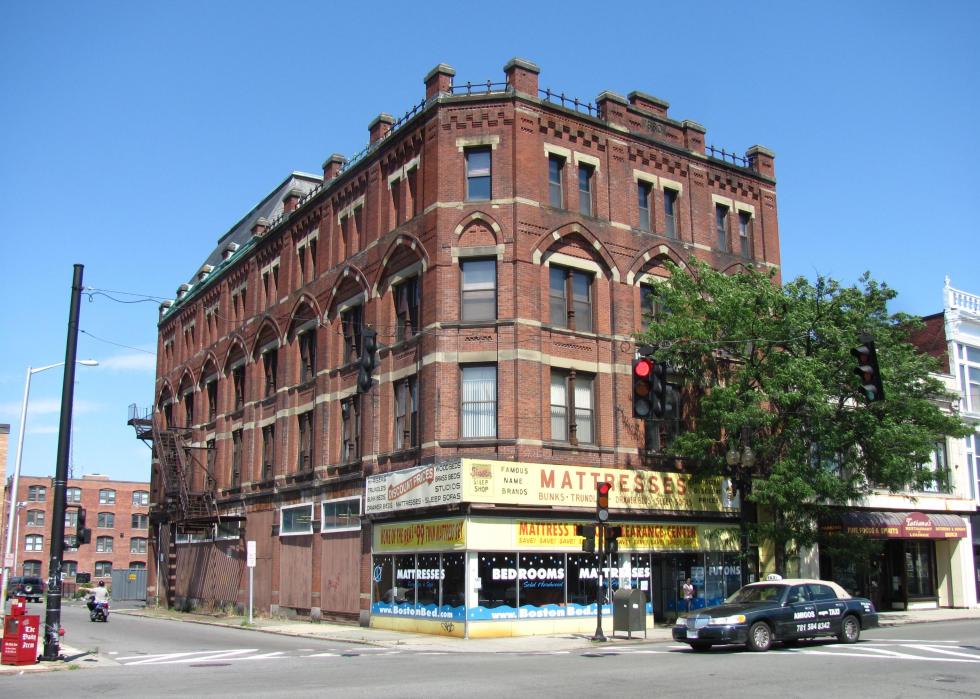 2 / 50
John Phelan // Wikimedia Commons
#49. Lynn, MA
2010 census population: 90,329
2014 crude physical inactivity rate in adults: 33.7
2014 crude obesity rate in adults: 29.5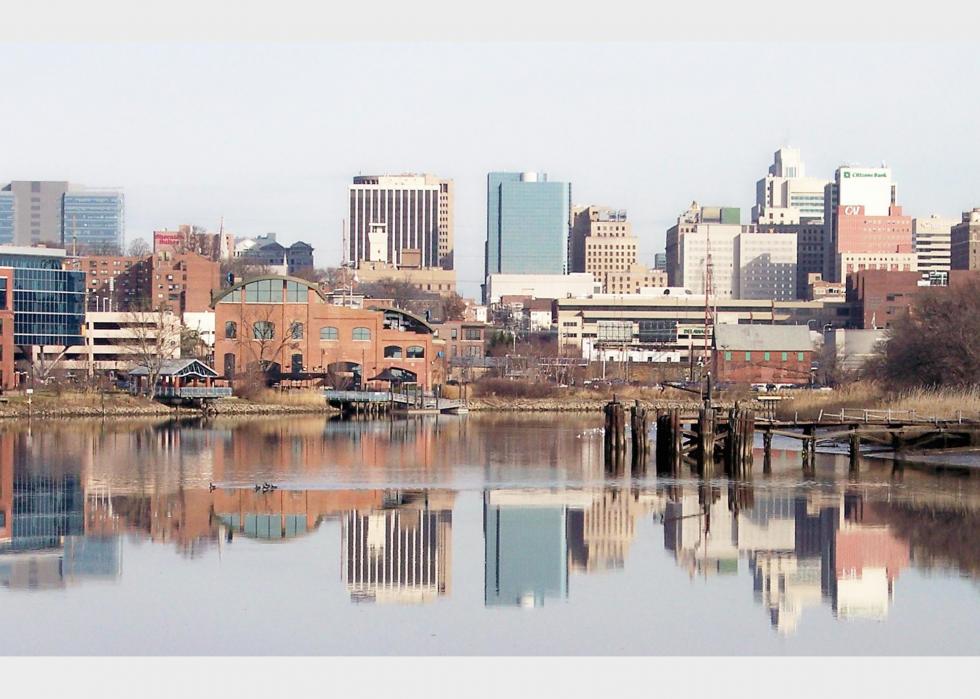 3 / 50
Tim Kiser // Wikimedia Commons
#48. Wilmington, DE
2010 census population: 70,851
2014 crude physical inactivity rate in adults: 33.9
2014 crude obesity rate in adults: 36.7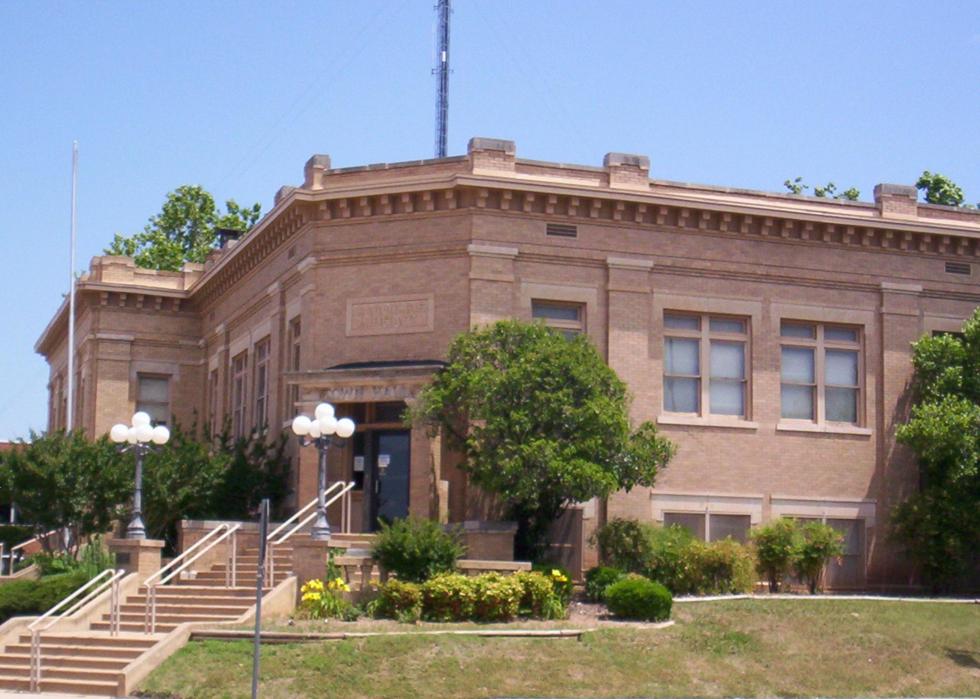 4 / 50
Crimsonedge34 // Wikimedia Commons
#47. Lawton, OK
2010 census population: 96,867
2014 crude physical inactivity rate in adults: 34.0
2014 crude obesity rate in adults: 35.2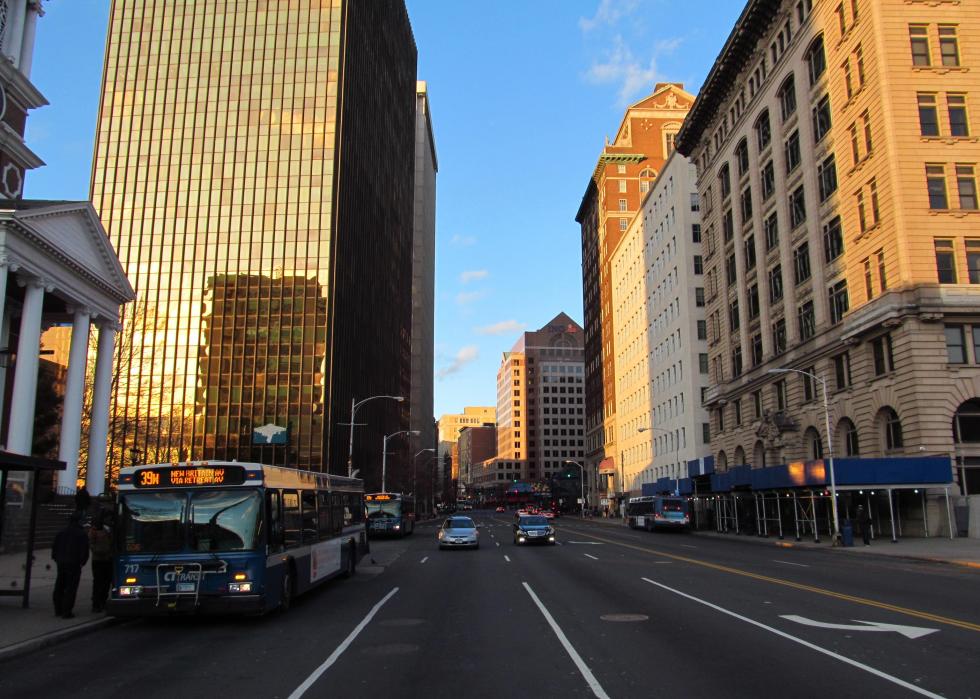 5 / 50
John Phelan // Wikimedia Commons
#45 (tie). Hartford, CT
2010 census population: 124,775
2014 crude physical inactivity rate in adults: 34.0
2014 crude obesity rate in adults: 36.7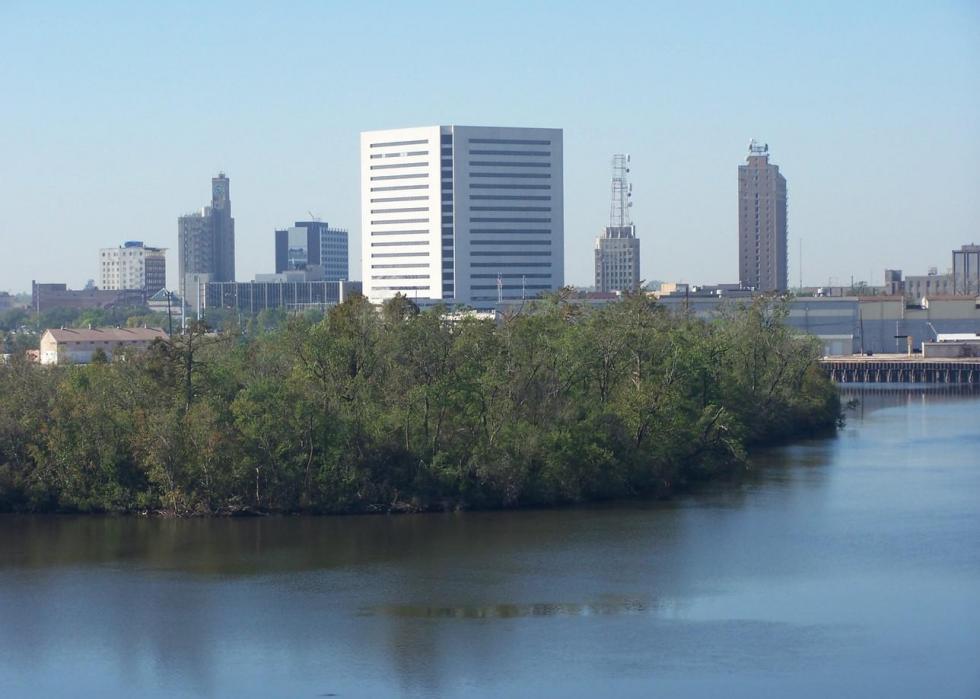 6 / 50
Wbband08 // Wikimedia Commons
#45 (tie). Beaumont, TX
2010 census population: 118,296
2014 crude physical inactivity rate in adults: 34.0
2014 crude obesity rate in adults: 36.7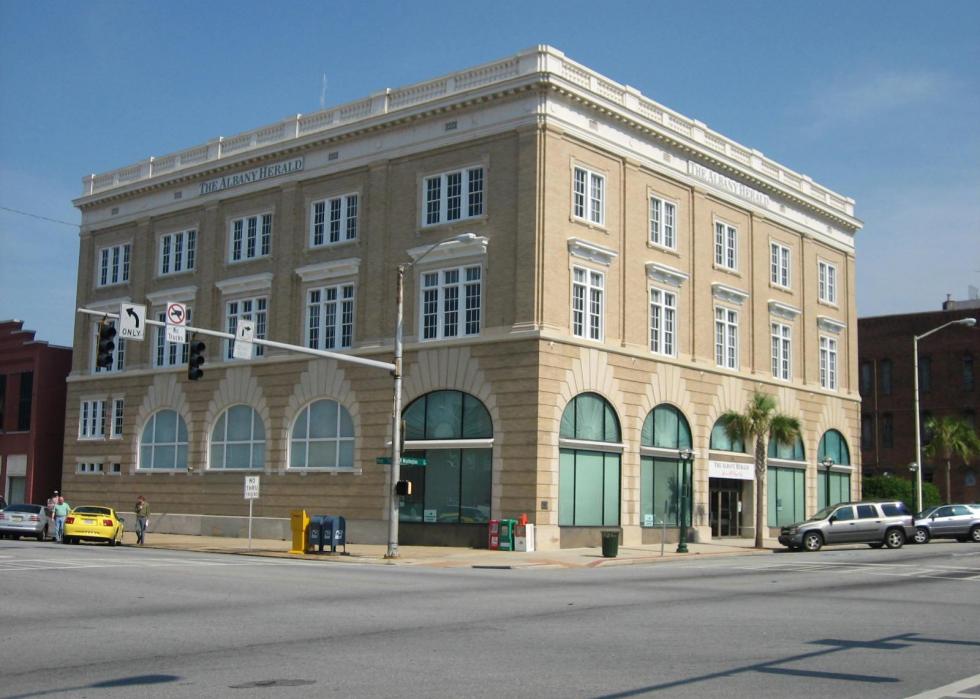 7 / 50
Twister3328 // Wikimedia Commons
#44. Albany, GA
2010 census population: 77,434
2014 crude physical inactivity rate in adults: 34.0
2014 crude obesity rate in adults: 40.2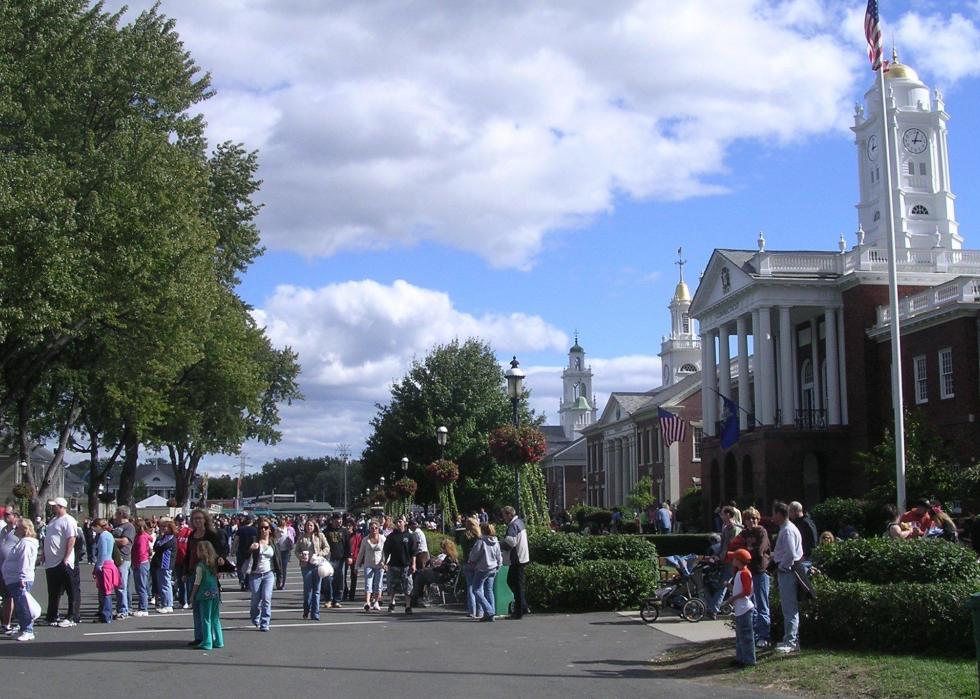 8 / 50
John Phelan // Wikimedia Commons
#43. Springfield, MA
2010 census population: 153,060
2014 crude physical inactivity rate in adults: 34.1
2014 crude obesity rate in adults: 35.7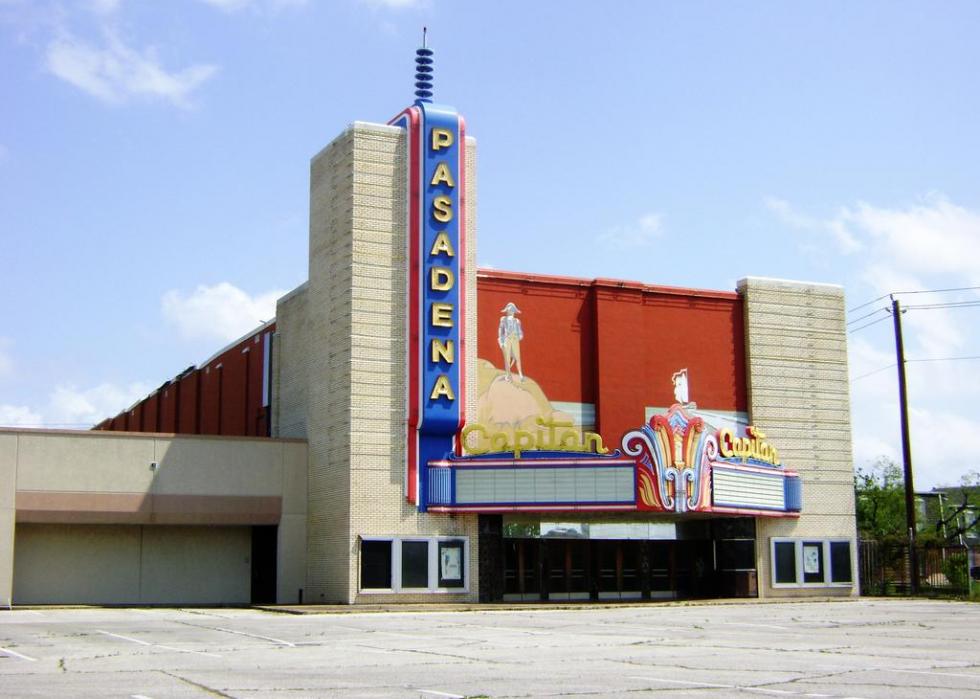 9 / 50
#42. Pasadena, TX
2010 census population: 149,043
2014 crude physical inactivity rate in adults: 34.2
2014 crude obesity rate in adults: 34.0
10 / 50
#41. Mobile, AL
2010 census population: 195,111
2014 crude physical inactivity rate in adults: 34.2
2014 crude obesity rate in adults: 34.7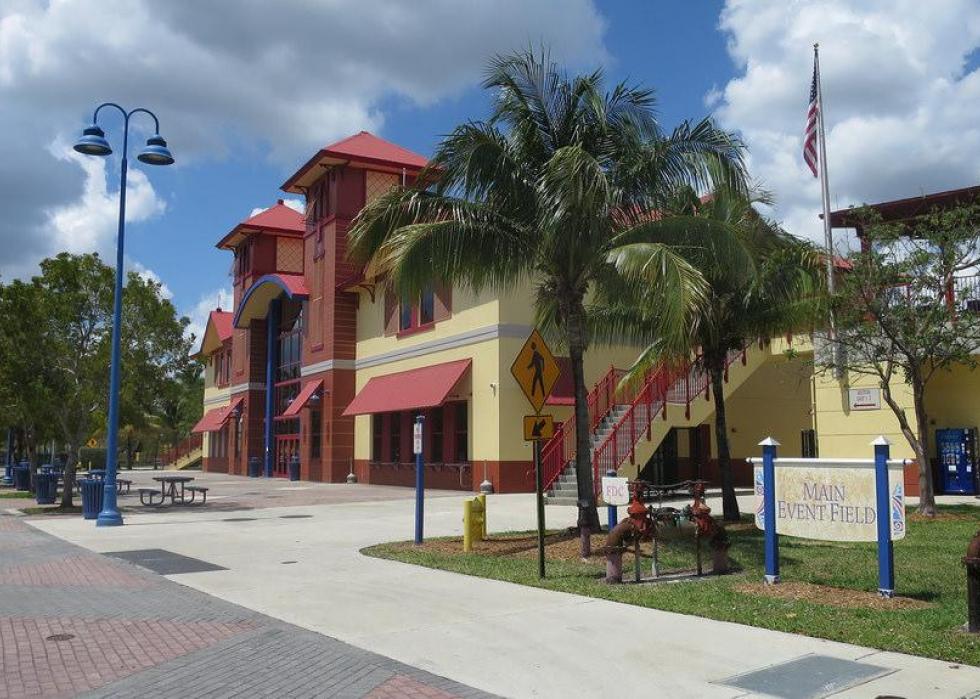 11 / 50
#40. Lauderhill, FL
2010 census population: 66,887
2014 crude physical inactivity rate in adults: 34.2
2014 crude obesity rate in adults: 35.6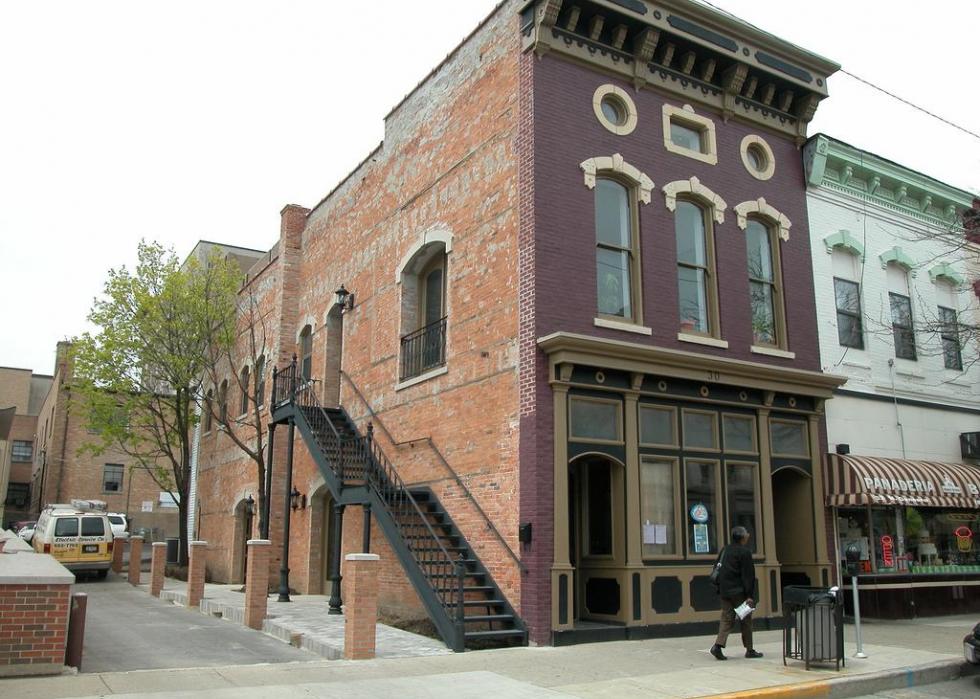 12 / 50
#39. Waukegan, IL
2010 census population: 89,078
2014 crude physical inactivity rate in adults: 34.2
2014 crude obesity rate in adults: 36.6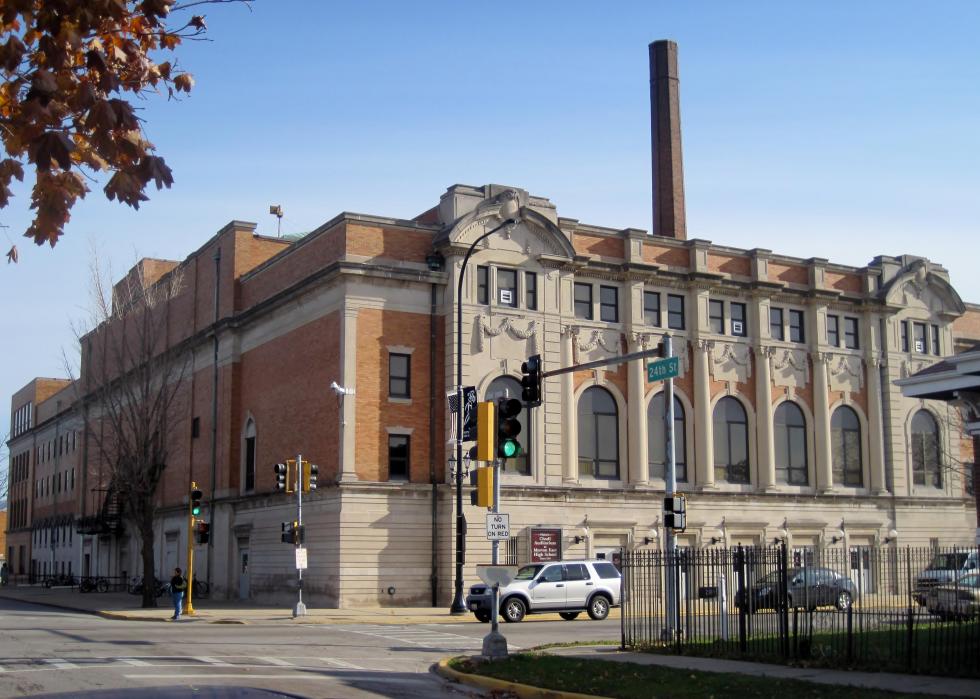 13 / 50
Teemu08 // Wikimedia Commons
#38. Cicero, IL
2010 census population: 83,891
2014 crude physical inactivity rate in adults: 34.4
2014 crude obesity rate in adults: 36.9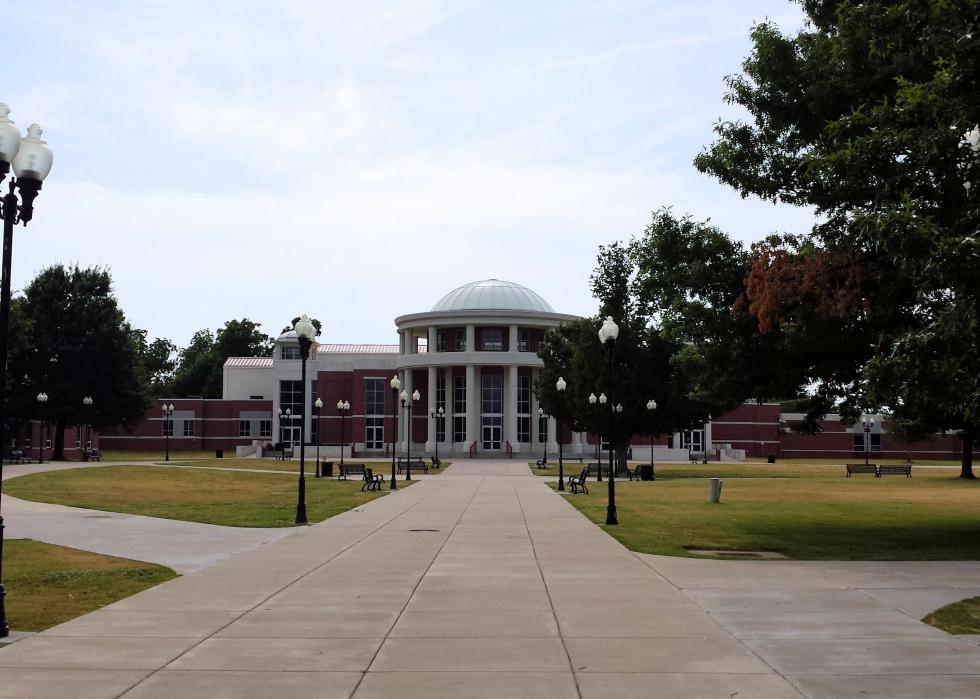 14 / 50
Brandonrush // Wikimedia Commons
#37. Springdale, AR
2010 census population: 69,797
2014 crude physical inactivity rate in adults: 34.6
2014 crude obesity rate in adults: 32.5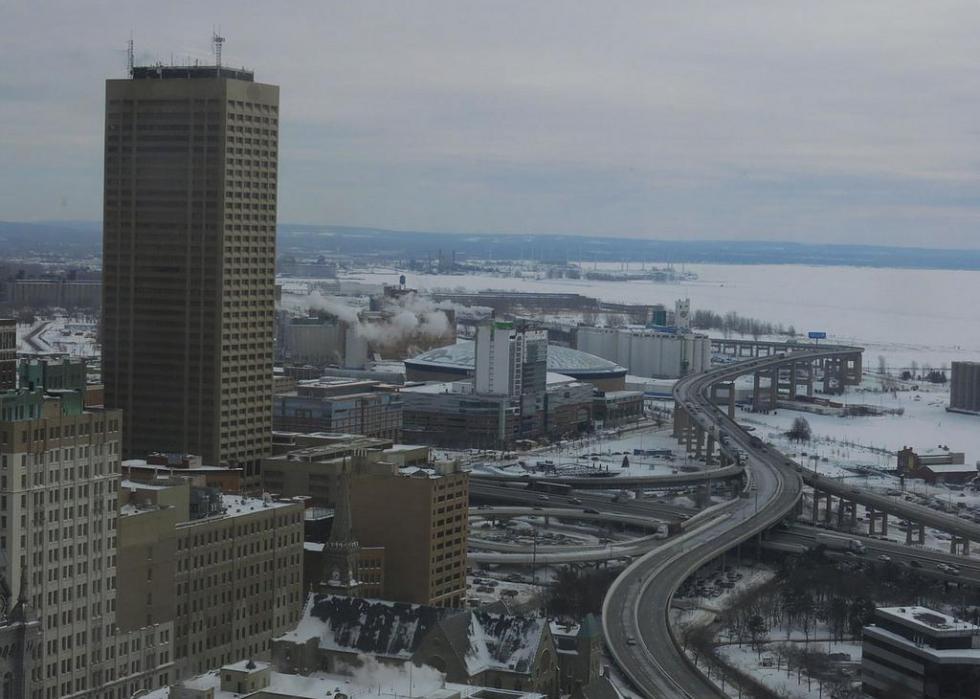 15 / 50
#36. Buffalo, NY
2010 census population: 261,310
2014 crude physical inactivity rate in adults: 34.6
2014 crude obesity rate in adults: 37.2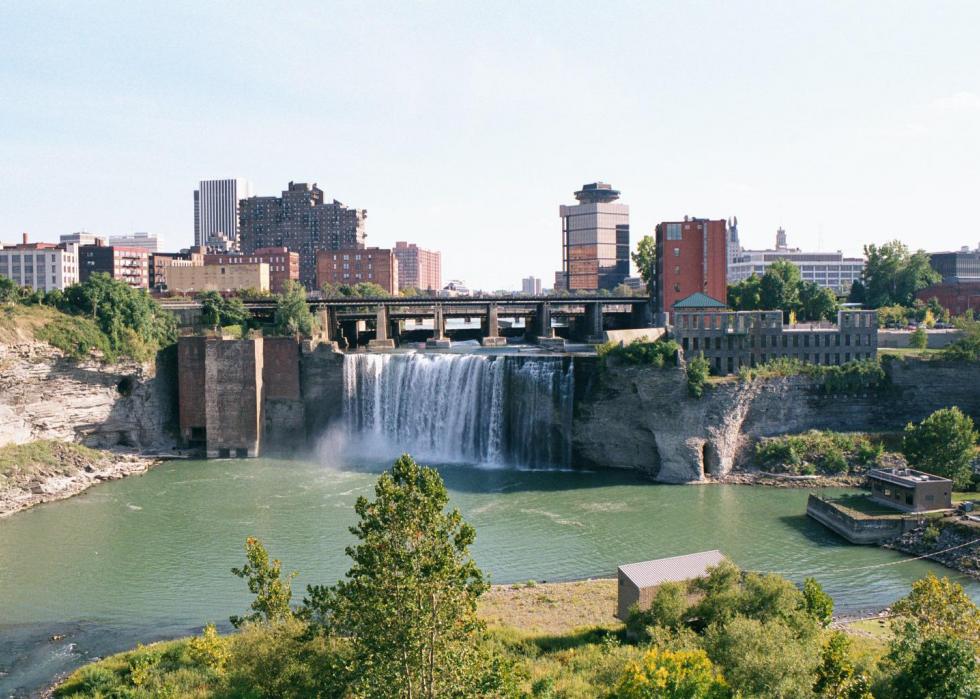 16 / 50
Andreas F. Borchert // Wikimedia Commons
#35. Rochester, NY
2010 census population: 210,565
2014 crude physical inactivity rate in adults: 34.7
2014 crude obesity rate in adults: 34.6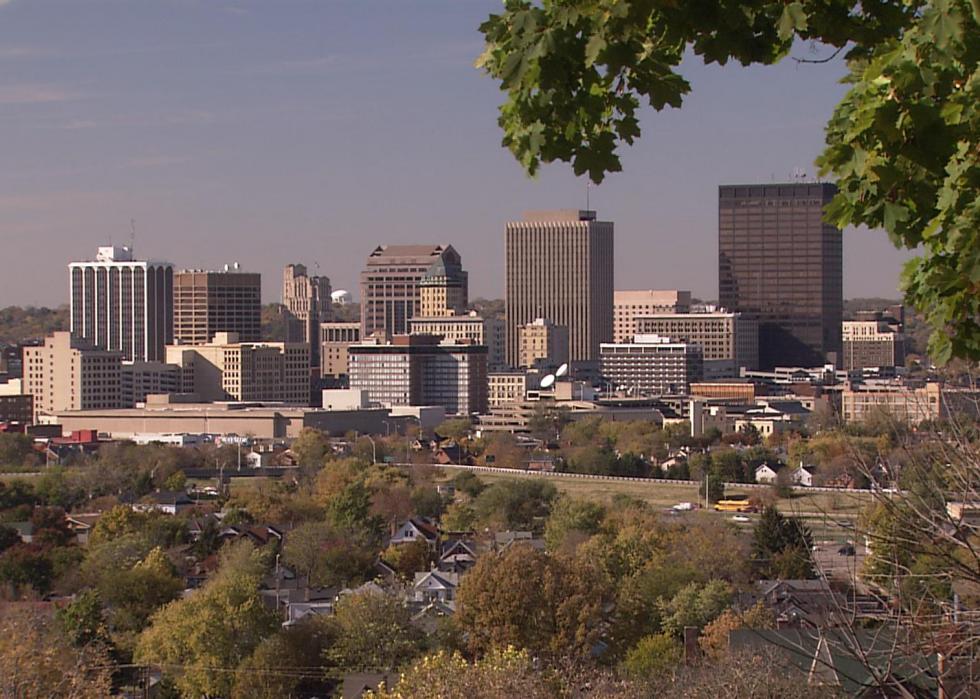 17 / 50
MarkDonna // Wikimedia Commons
#34. Dayton, OH
2010 census population: 141,527
2014 crude physical inactivity rate in adults: 34.9
2014 crude obesity rate in adults: 38.7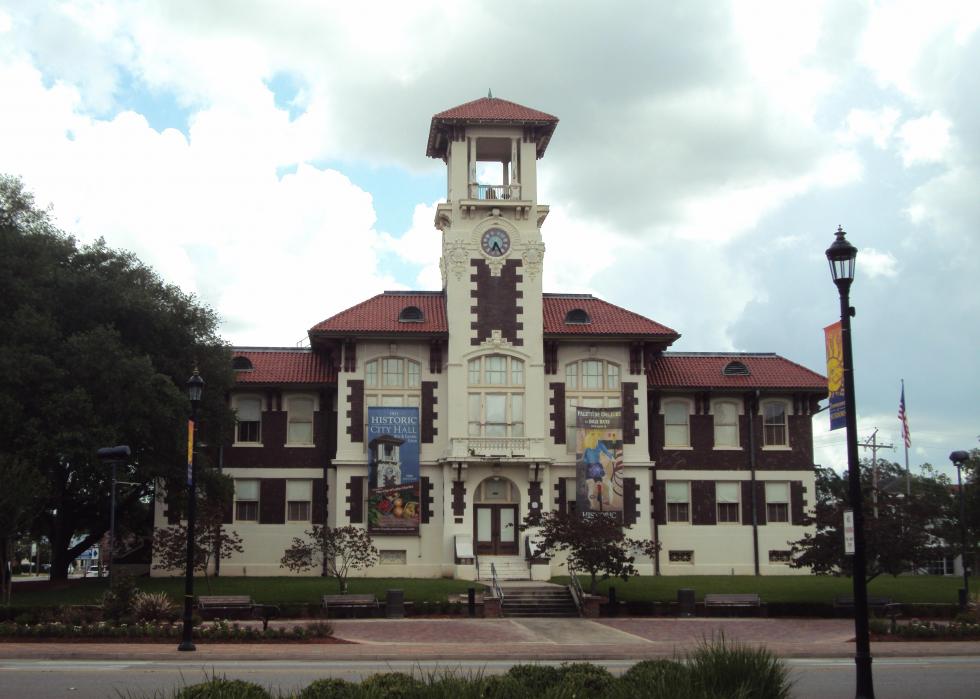 18 / 50
25or6to4 // Wikimedia Commons
#33. Lake Charles, LA
2010 census population: 71,993
2014 crude physical inactivity rate in adults: 34.9
2014 crude obesity rate in adults: 40.3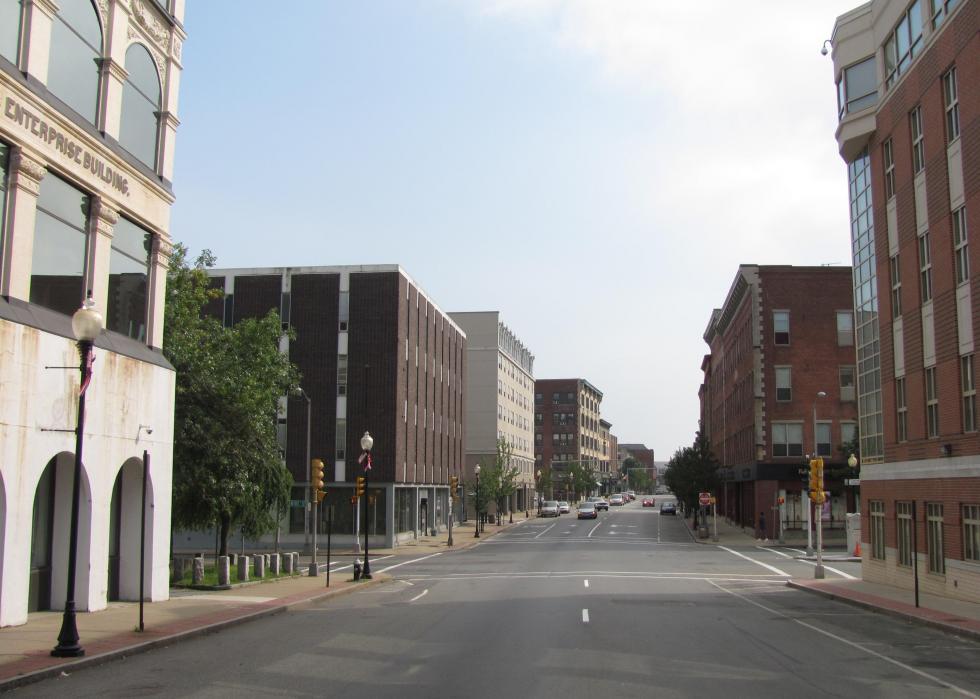 19 / 50
John Phelan // Wikimedia Commons
#32. Brockton, MA
2010 census population: 93,810
2014 crude physical inactivity rate in adults: 35.1
2014 crude obesity rate in adults: 34.4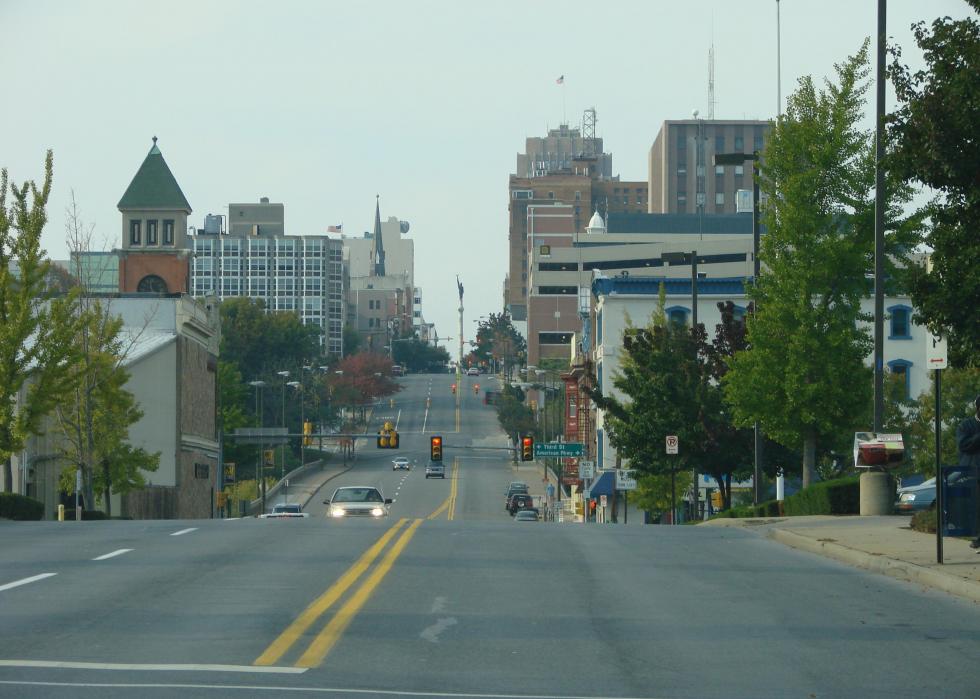 20 / 50
Allie_Caulfield // Wikimedia Commons
#31. Allentown, PA
2010 census population: 118,032
2014 crude physical inactivity rate in adults: 35.2
2014 crude obesity rate in adults: 37.5
21 / 50
Shreveport-Bossier Convention and Tourist Bureau // Wikimedia Commons
#30. Shreveport, LA
2010 census population: 199,311
2014 crude physical inactivity rate in adults: 35.4
2014 crude obesity rate in adults: 39.7
22 / 50
Pietro // Wikimedia Commons
#29. Miami Gardens, FL
2010 census population: 107,167
2014 crude physical inactivity rate in adults: 35.7
2014 crude obesity rate in adults: 33.3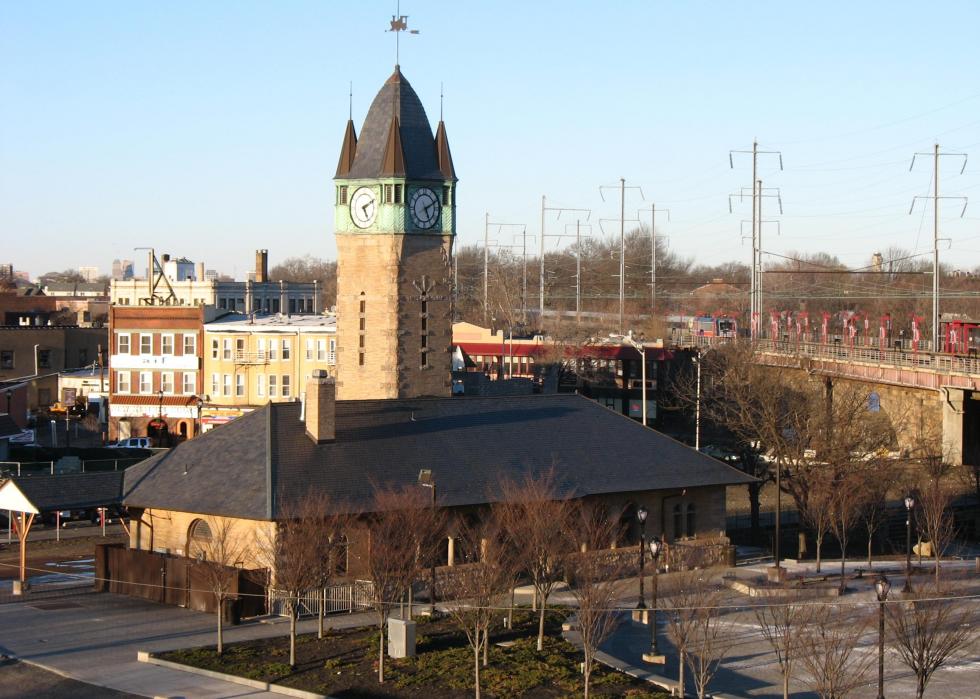 23 / 50
Dagrecco1982 // Wikimedia Commons
#28. Elizabeth, NJ
2010 census population: 124,969
2014 crude physical inactivity rate in adults: 35.9
2014 crude obesity rate in adults: 32.8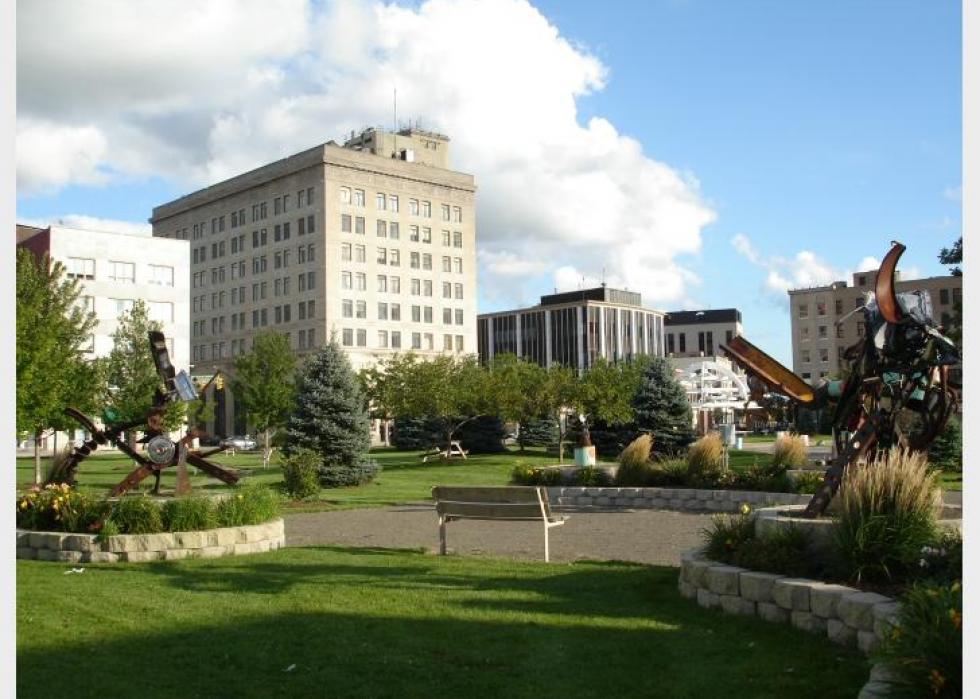 24 / 50
Matt314 // Wikimedia Commons
#27. Hammond, IN
2010 census population: 80,830
2014 crude physical inactivity rate in adults: 35.9
2014 crude obesity rate in adults: 36.6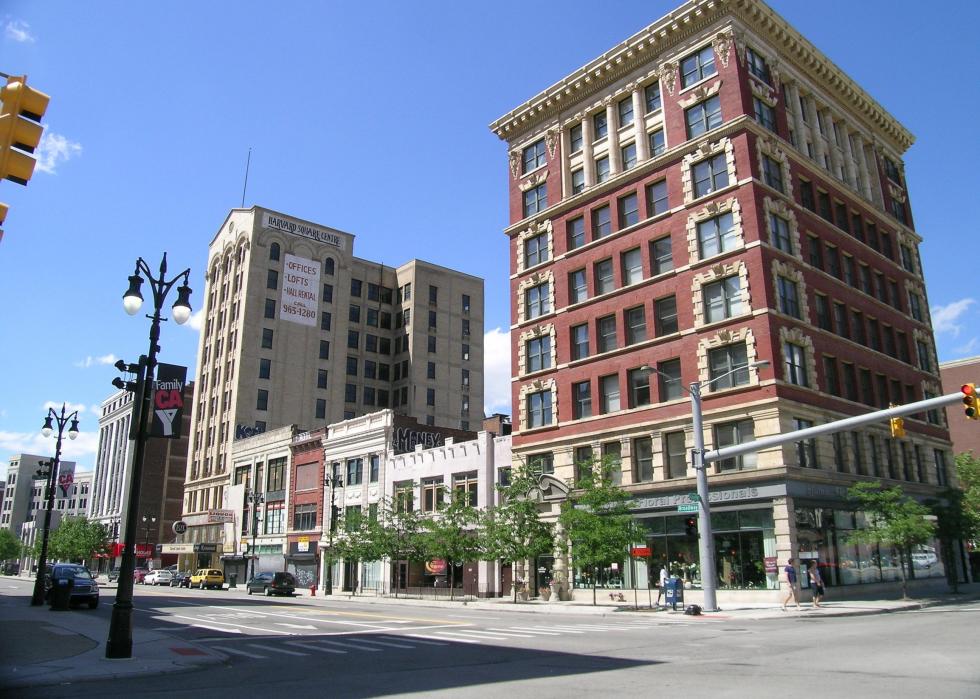 25 / 50
Andrew Jameson // Wikimedia Commons
#26. Detroit, MI
2010 census population: 713,777
2014 crude physical inactivity rate in adults: 36.0
2014 crude obesity rate in adults: 44.7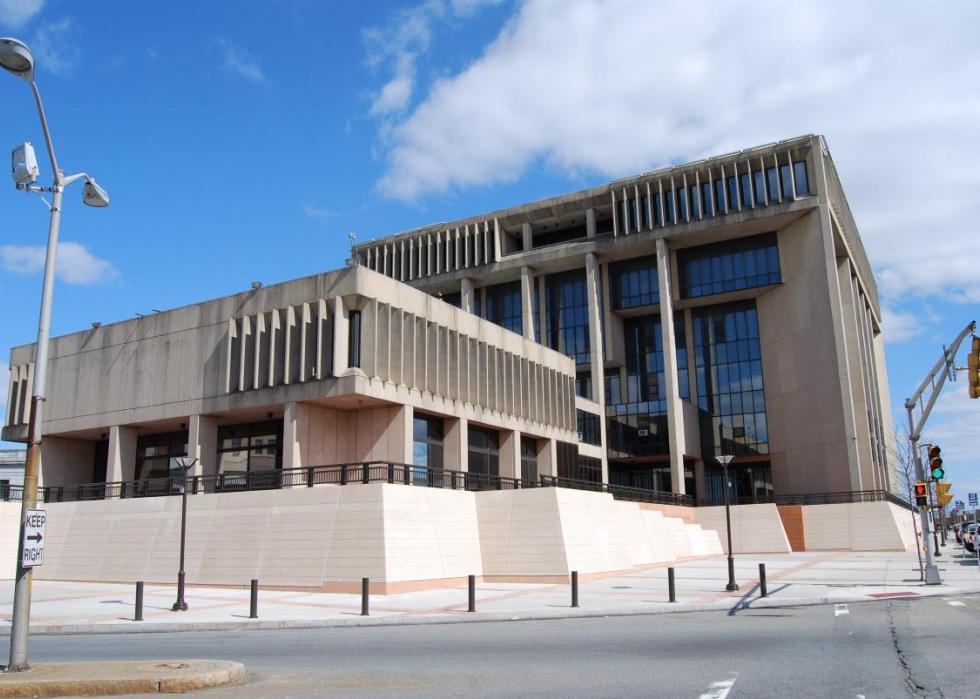 26 / 50
Marcbela // Wikimedia Commons
#25. Fall River, MA
2010 census population: 88,857
2014 crude physical inactivity rate in adults: 36.1
2014 crude obesity rate in adults: 32.3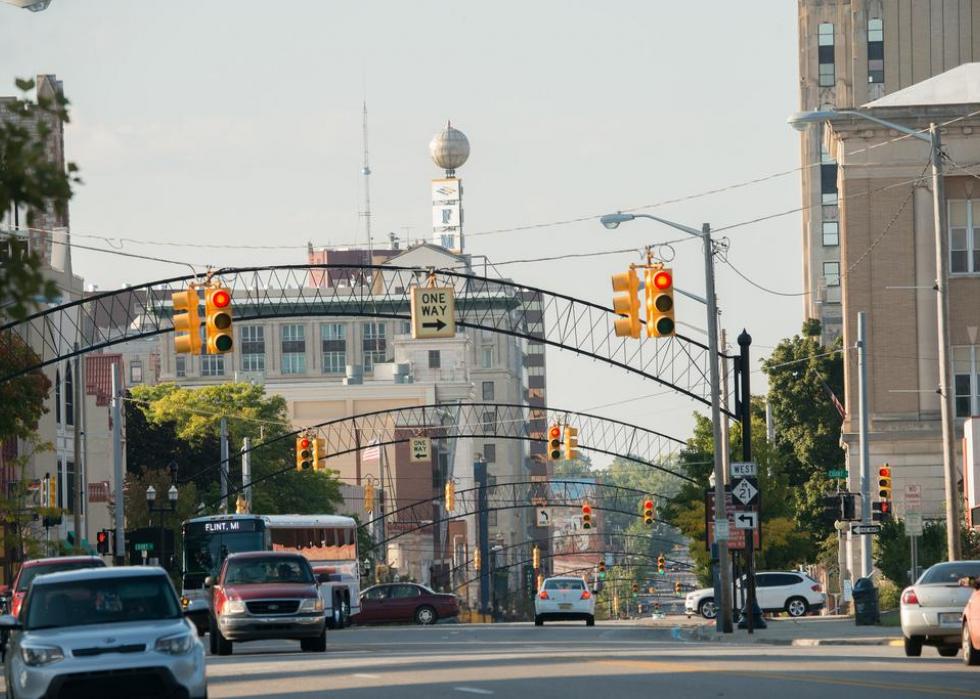 27 / 50
U.S. Department of Agriculture // Flickr
#24. Flint, MI
2010 census population: 102,434
2014 crude physical inactivity rate in adults: 36.2
2014 crude obesity rate in adults: 41.6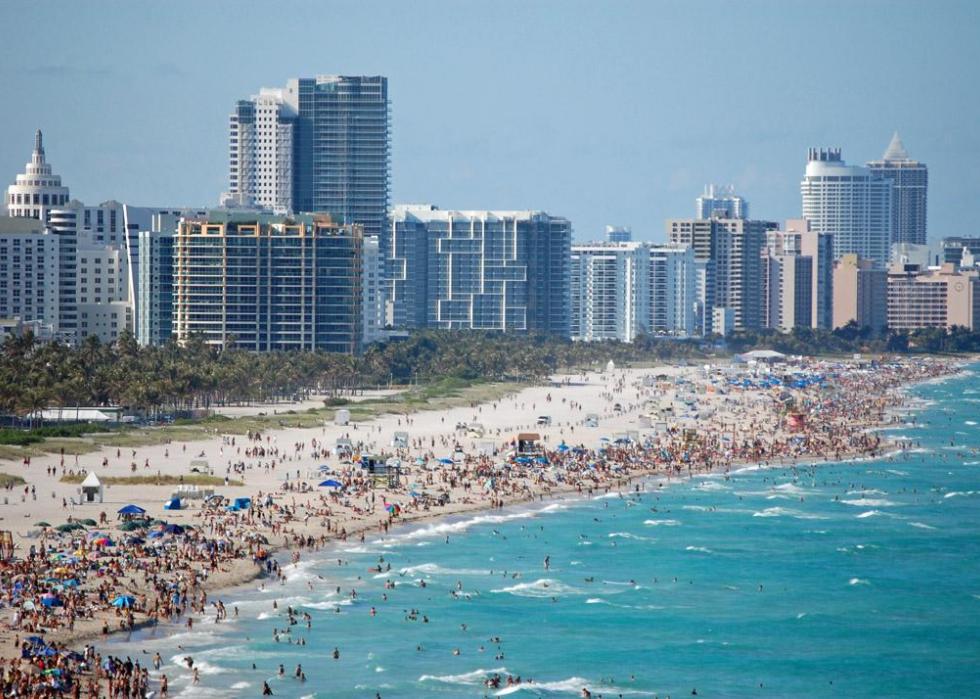 28 / 50
James Willamor // Wikimedia Commons
#23. Miami, FL
2010 census population: 399,457
2014 crude physical inactivity rate in adults: 36.4
2014 crude obesity rate in adults: 29.7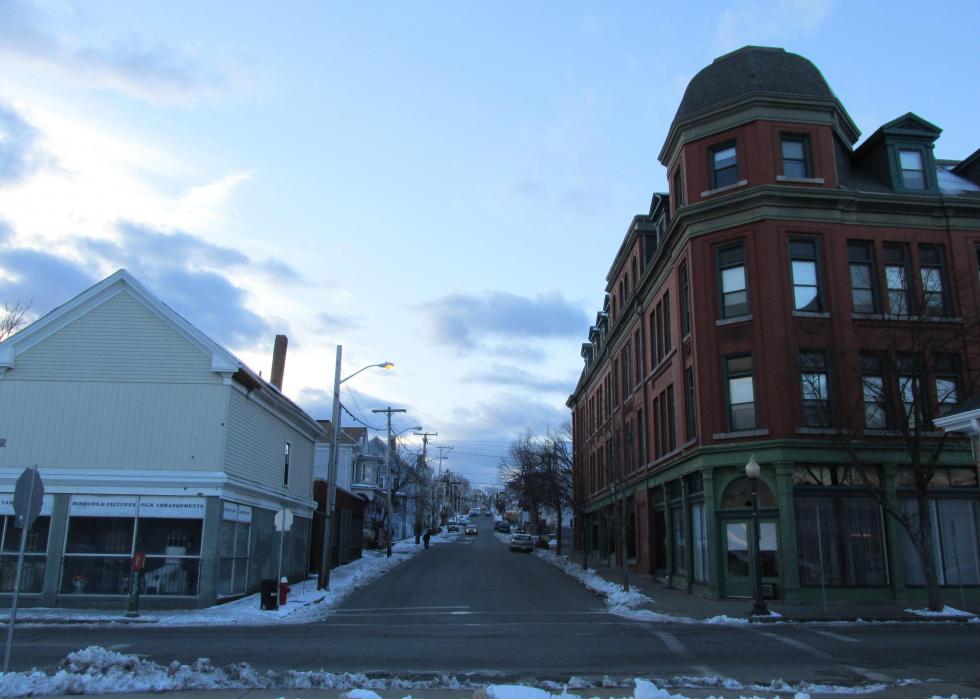 29 / 50
John Phelan // Wikimedia Commons
#22. New Bedford, MA
2010 census population: 95,072
2014 crude physical inactivity rate in adults: 36.6
2014 crude obesity rate in adults: 33.2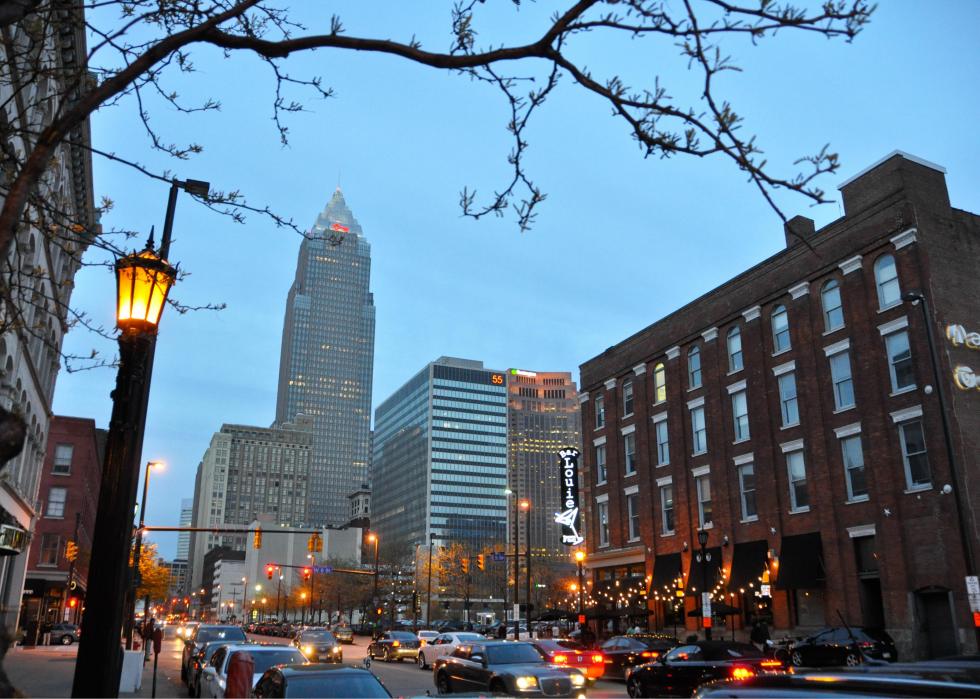 30 / 50
Chris Gent // Wikimedia Commons
#21. Cleveland, OH
2010 census population: 396,815
2014 crude physical inactivity rate in adults: 36.7
2014 crude obesity rate in adults: 39.8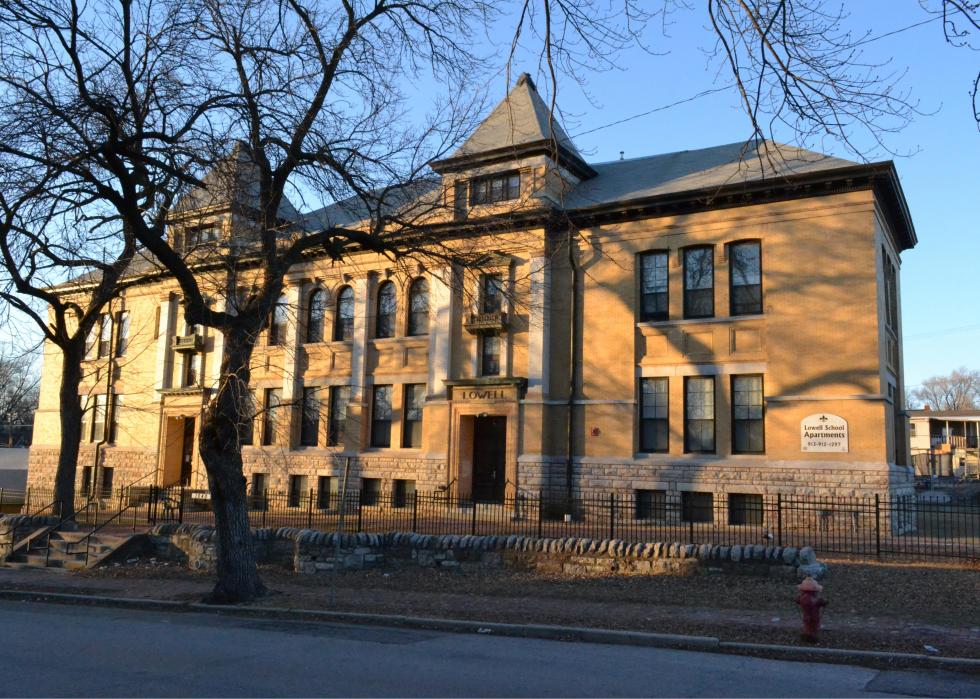 31 / 50
25or6to4 // Wikimedia Commons
#20. Kansas City, KS
2010 census population: 145,786
2014 crude physical inactivity rate in adults: 36.7
2014 crude obesity rate in adults: 41.1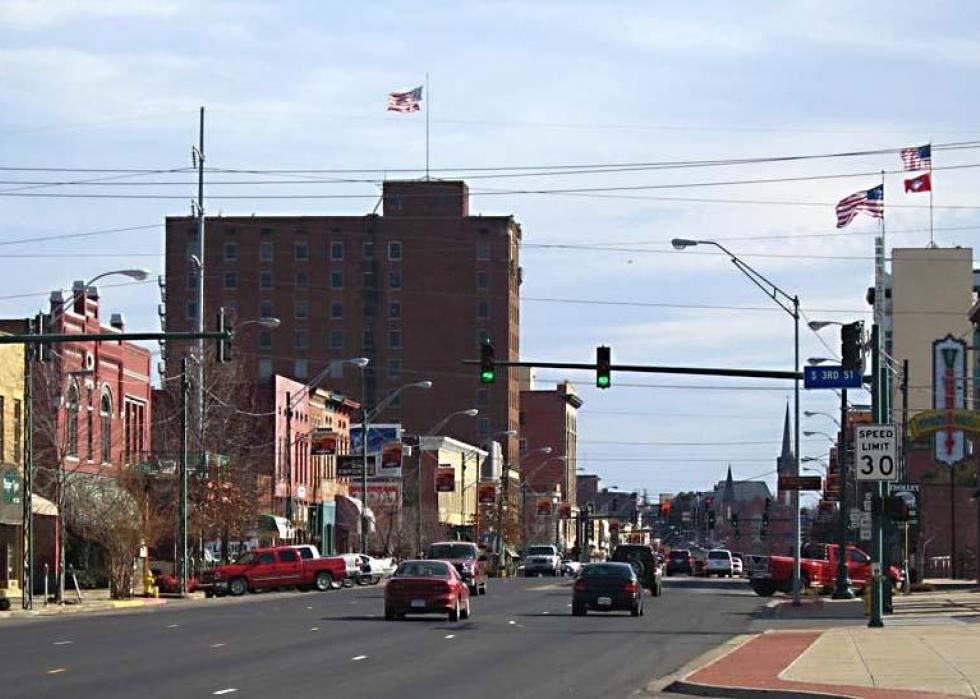 32 / 50
Xltel // Wikimedia Commons
#19. Fort Smith, AR
2010 census population: 86,209
2014 crude physical inactivity rate in adults: 37.0
2014 crude obesity rate in adults: 31.7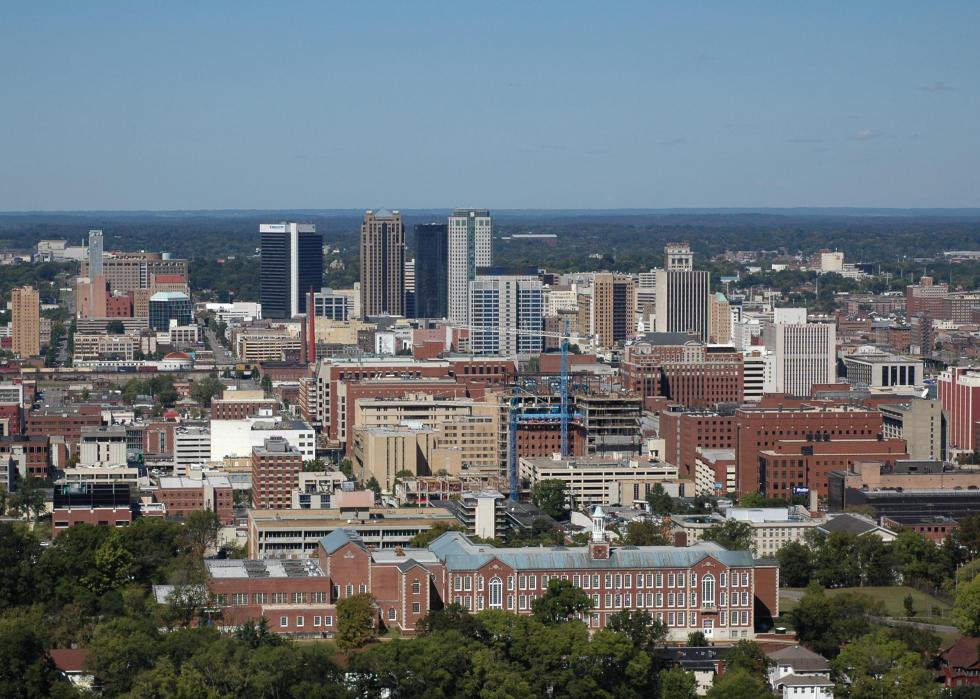 33 / 50
Eric in SF // Wikimedia Commons
#18. Birmingham, AL
2010 census population: 212,237
2014 crude physical inactivity rate in adults: 37.0
2014 crude obesity rate in adults: 41.9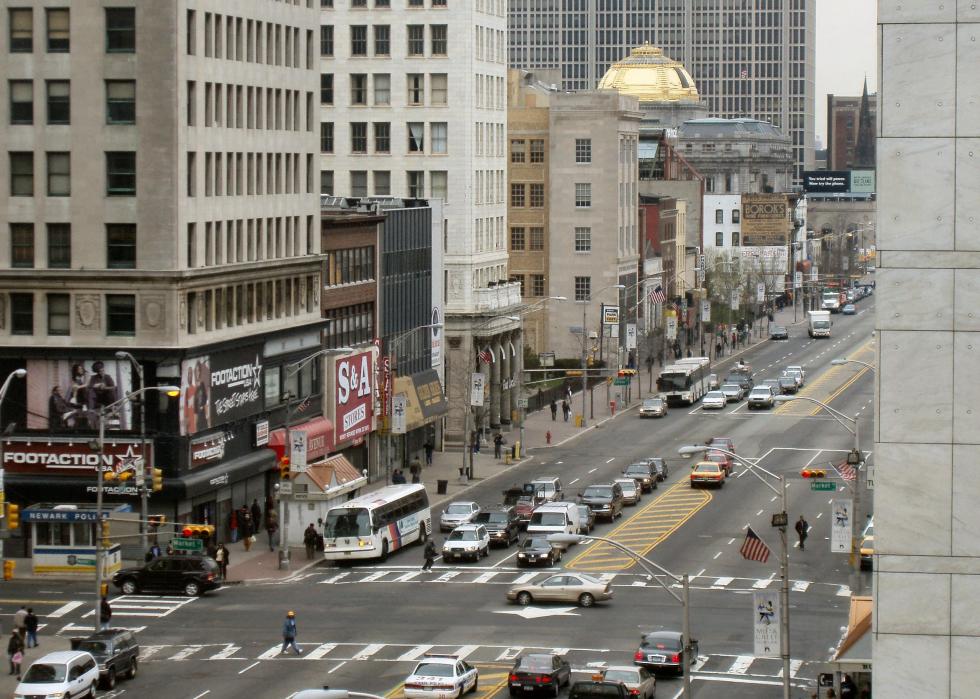 34 / 50
Derek Jensen // Wikimedia Commons
#17. Newark, NJ
2010 census population: 277,140
2014 crude physical inactivity rate in adults: 37.1
2014 crude obesity rate in adults: 37.7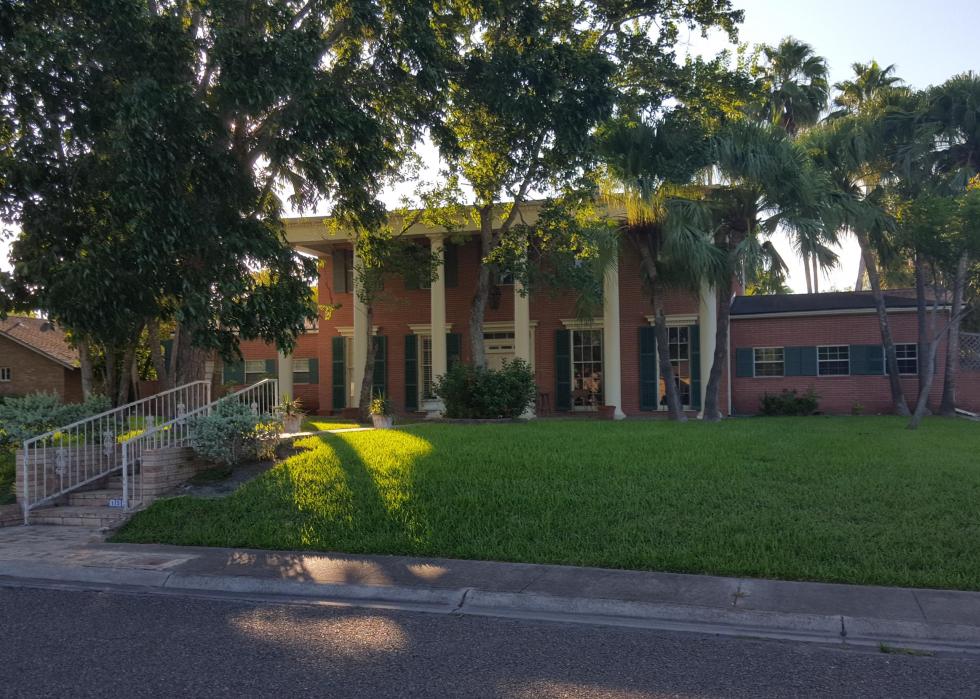 35 / 50
25or6to4 // Wikimedia Commons
#16. Brownsville, TX
2010 census population: 175,023
2014 crude physical inactivity rate in adults: 37.2
2014 crude obesity rate in adults: 37.5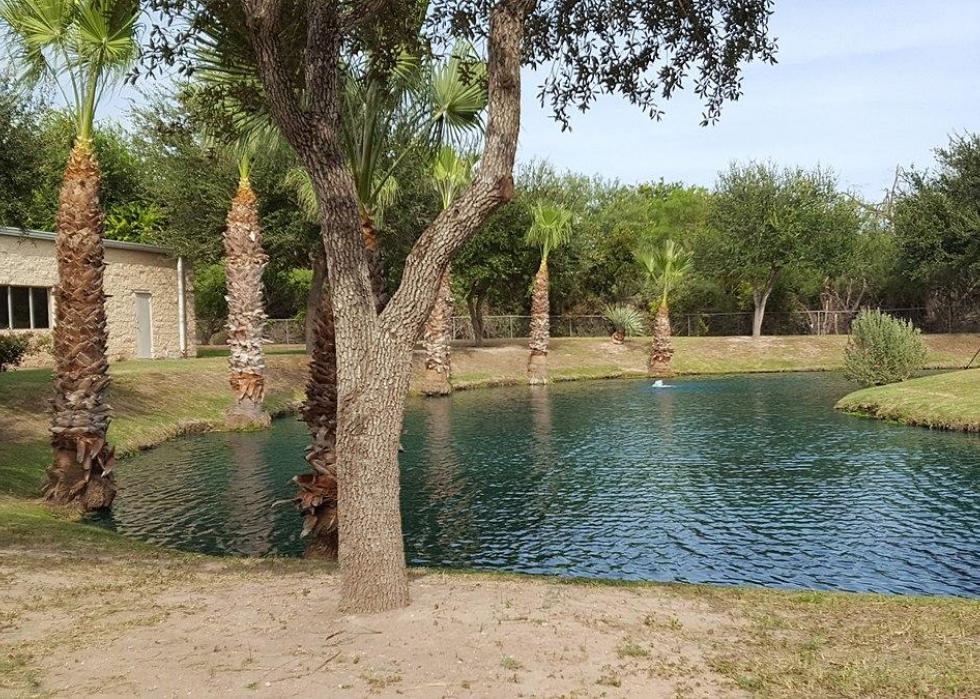 36 / 50
Mig Esc // Wikimedia Commons
#15. Pharr, TX
2010 census population: 70,400
2014 crude physical inactivity rate in adults: 37.3
2014 crude obesity rate in adults: 39.0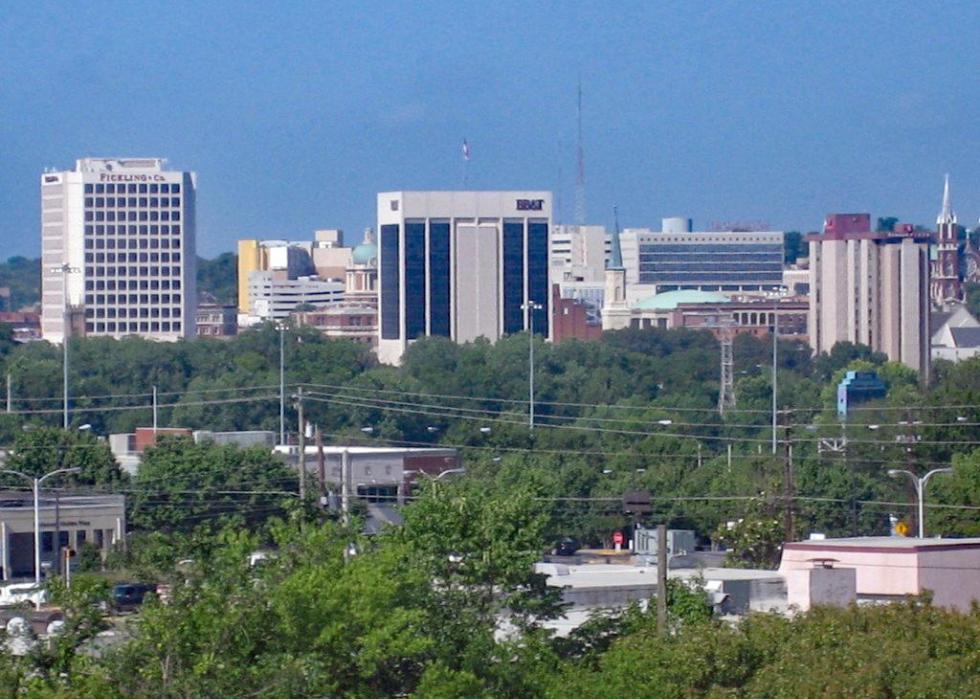 37 / 50
Soglad2005 // Wikimedia Commons
#14. Macon, GA
2010 census population: 91,351
2014 crude physical inactivity rate in adults: 37.6
2014 crude obesity rate in adults: 40.3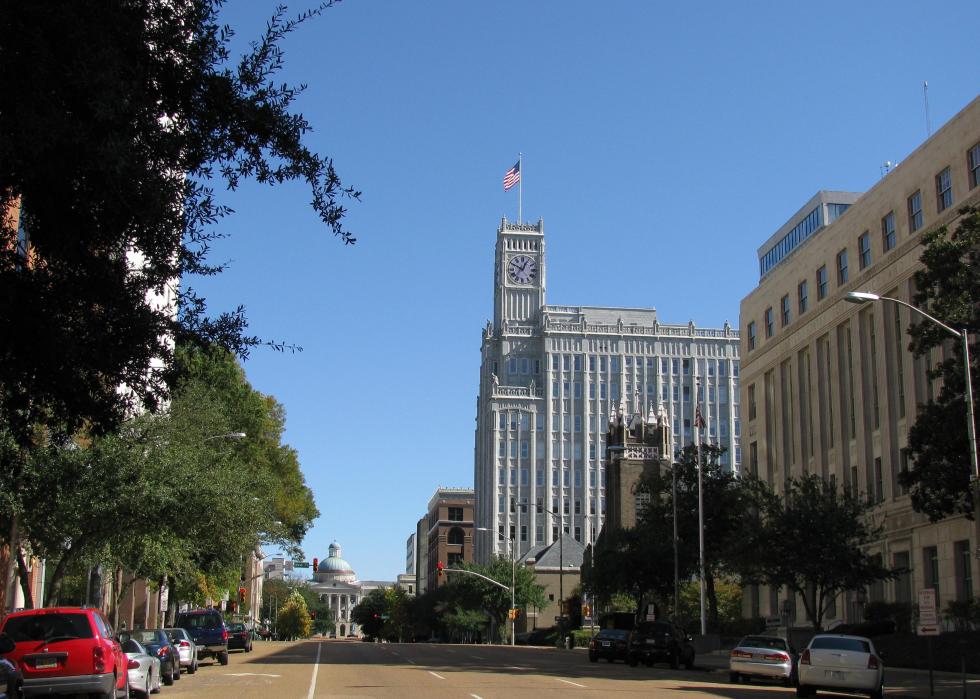 38 / 50
NatalieMaynor // Wikimedia Commons
#13. Jackson, MS
2010 census population: 173,514
2014 crude physical inactivity rate in adults: 37.9
2014 crude obesity rate in adults: 39.5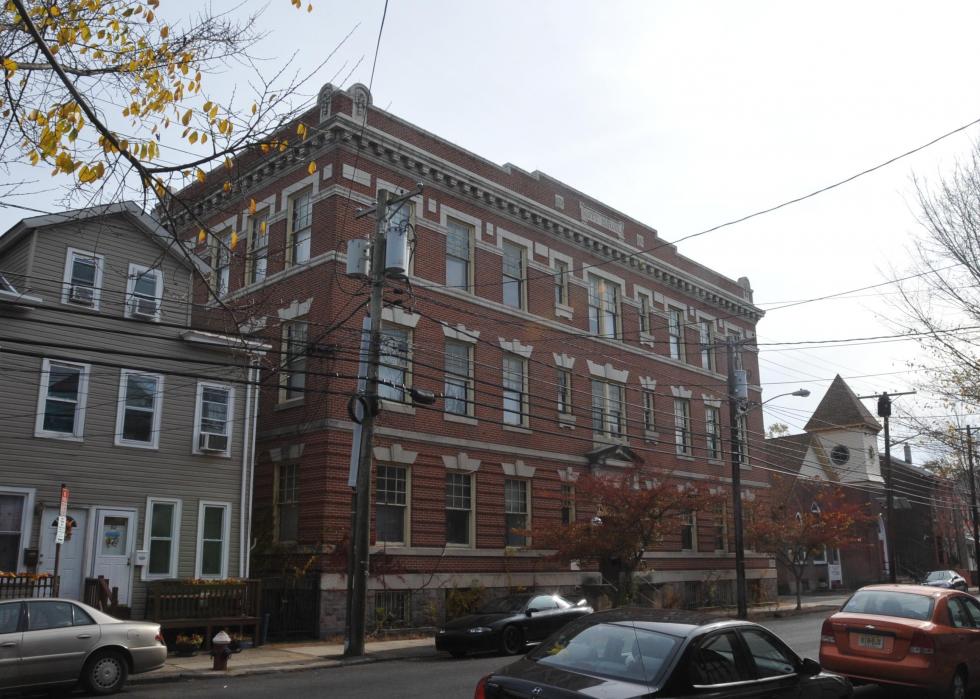 39 / 50
Jerrye & Roy Klotz, MD // Wikimedia Commons
#12. Trenton, NJ
2010 census population: 84,913
2014 crude physical inactivity rate in adults: 38.4
2014 crude obesity rate in adults: 36.9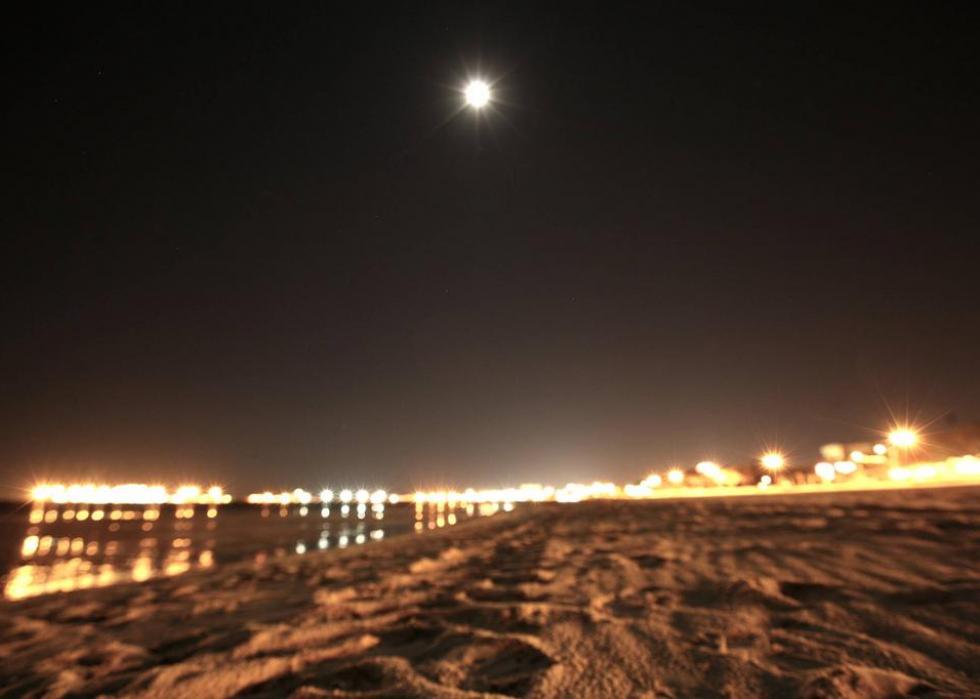 40 / 50
#11. Gulfport, MS
2010 census population: 67,793
2014 crude physical inactivity rate in adults: 38.6
2014 crude obesity rate in adults: 35.7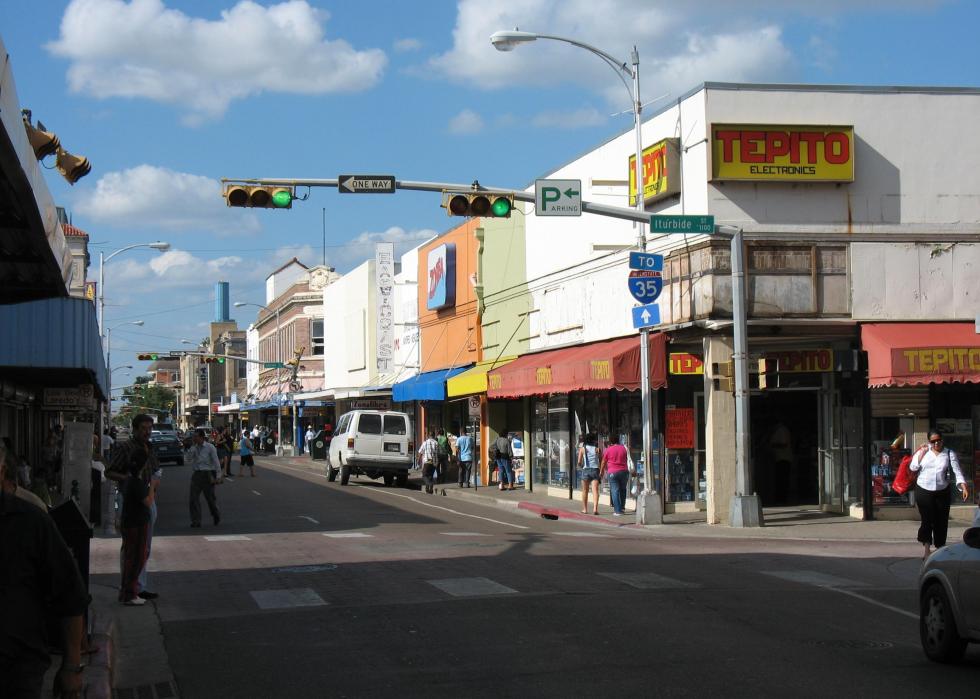 41 / 50
Not home // Wikimedia Commons
#10. Laredo, TX
2010 census population: 236,091
2014 crude physical inactivity rate in adults: 38.9
2014 crude obesity rate in adults: 39.5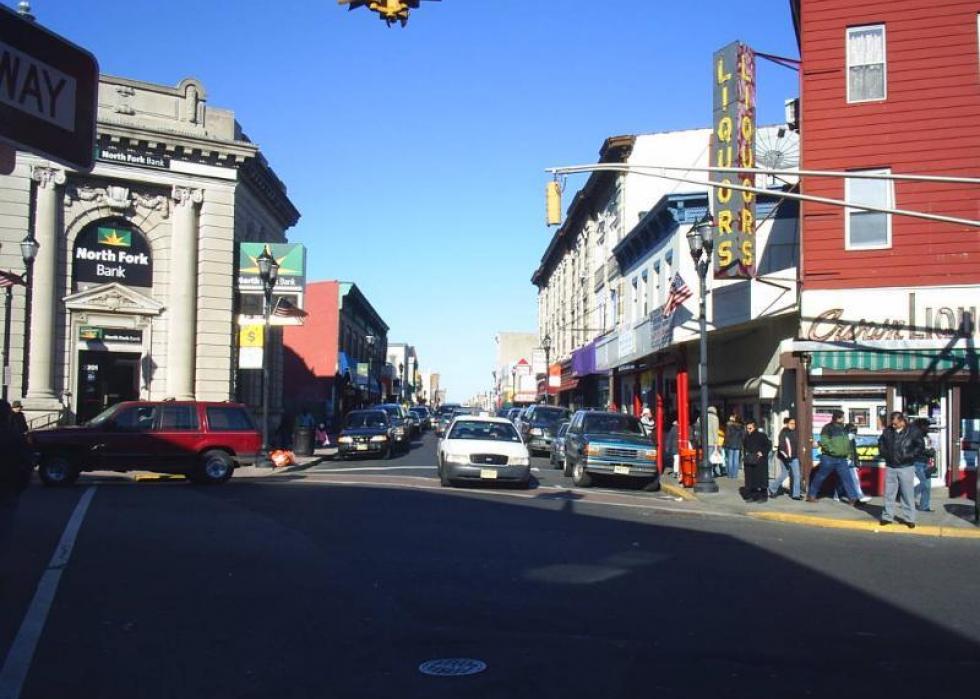 42 / 50
Inmytown // Wikimedia Commons
#9. Union City, NJ
2010 census population: 66,455
2014 crude physical inactivity rate in adults: 39.2
2014 crude obesity rate in adults: 30.0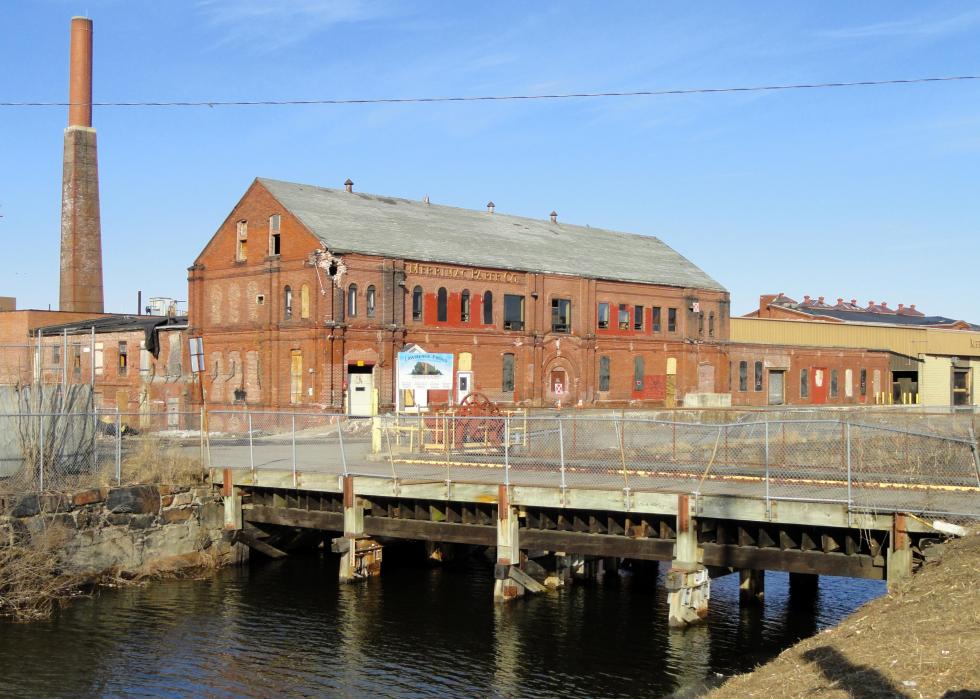 43 / 50
Daderot // Wikimedia Commons
#8. Lawrence, MA
2010 census population: 76,377
2014 crude physical inactivity rate in adults: 39.4
2014 crude obesity rate in adults: 33.6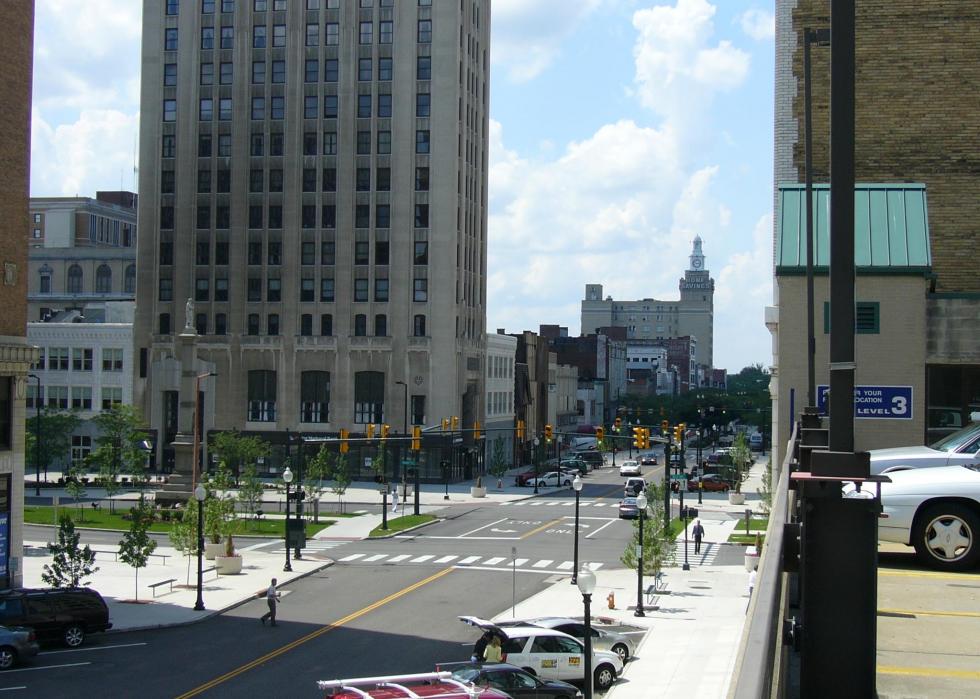 44 / 50
Blue80 // Wikimedia Commons
#7. Youngstown, OH
2010 census population: 66,982
2014 crude physical inactivity rate in adults: 39.6
2014 crude obesity rate in adults: 39.6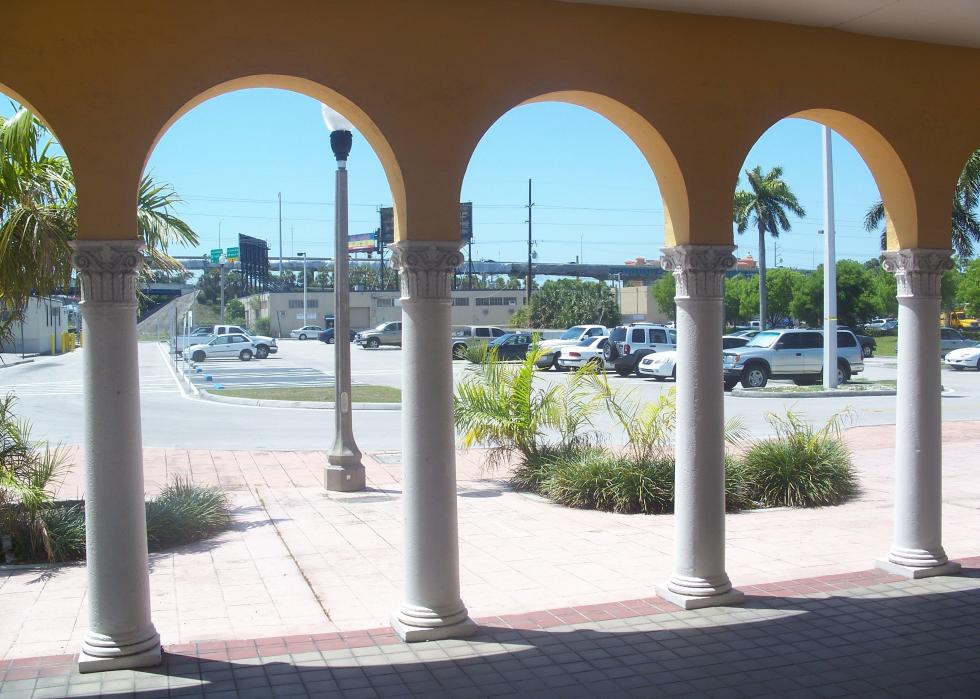 45 / 50
Ebyabe // Wikimedia Commons
#6. Hialeah, FL
2010 census population: 224,669
2014 crude physical inactivity rate in adults: 39.8
2014 crude obesity rate in adults: 30.6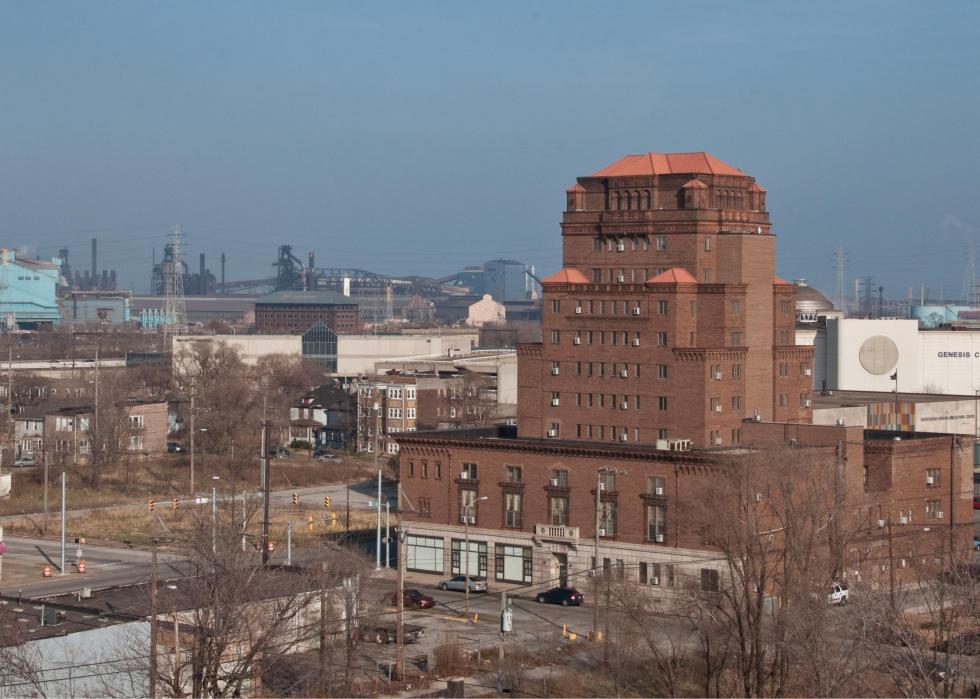 46 / 50
Marc Tarlock // Wikimedia Commons
#5. Gary, IN
2010 census population: 80,294
2014 crude physical inactivity rate in adults: 40.7
2014 crude obesity rate in adults: 45.3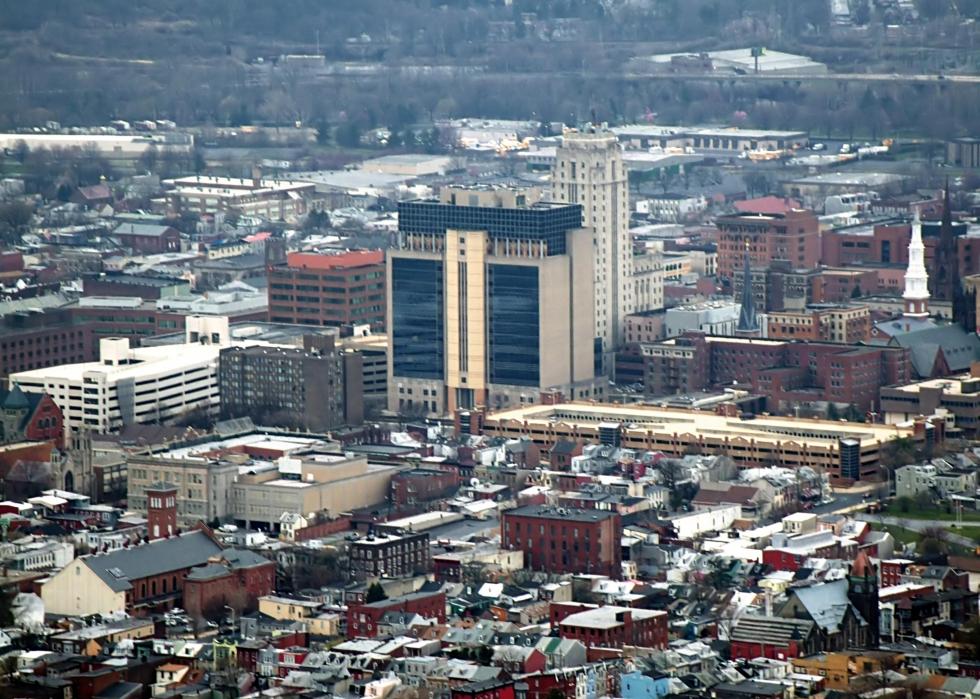 47 / 50
Nicholas // Wikimedia Commons
#4. Reading, PA
2010 census population: 88,082
2014 crude physical inactivity rate in adults: 40.8
2014 crude obesity rate in adults: 42.6
48 / 50
Jared Kofsky // Wikimedia Commons
#3. Paterson, NJ
2010 census population: 146,199
2014 crude physical inactivity rate in adults: 41.0
2014 crude obesity rate in adults: 38.5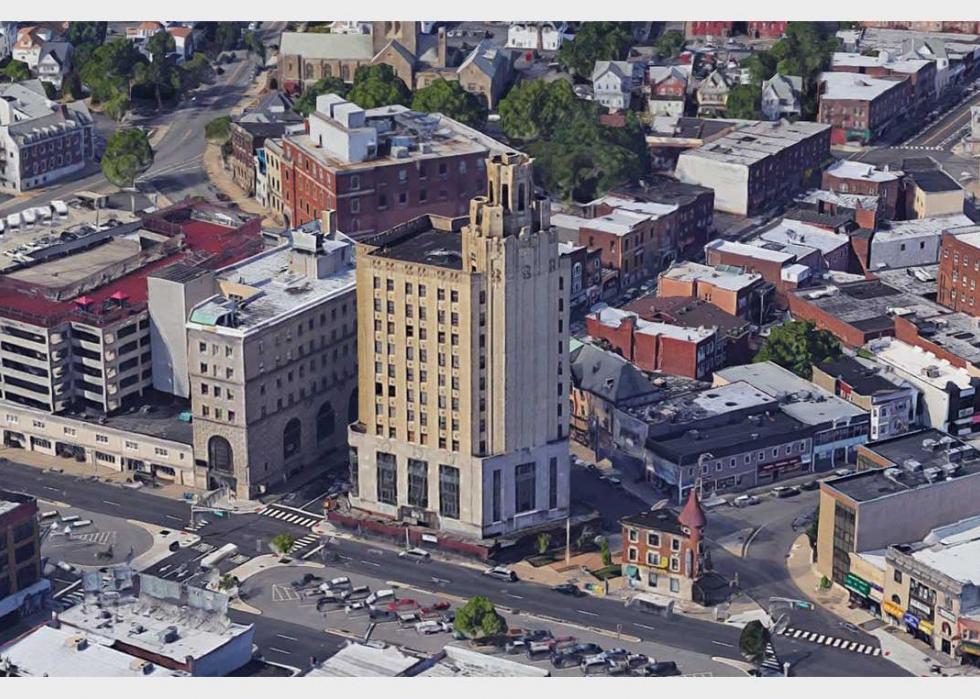 49 / 50
Shaunpassaic // Wikimedia Commons
#2. Passaic, NJ
2010 census population: 69,781
2014 crude physical inactivity rate in adults: 41.4
2014 crude obesity rate in adults: 36.5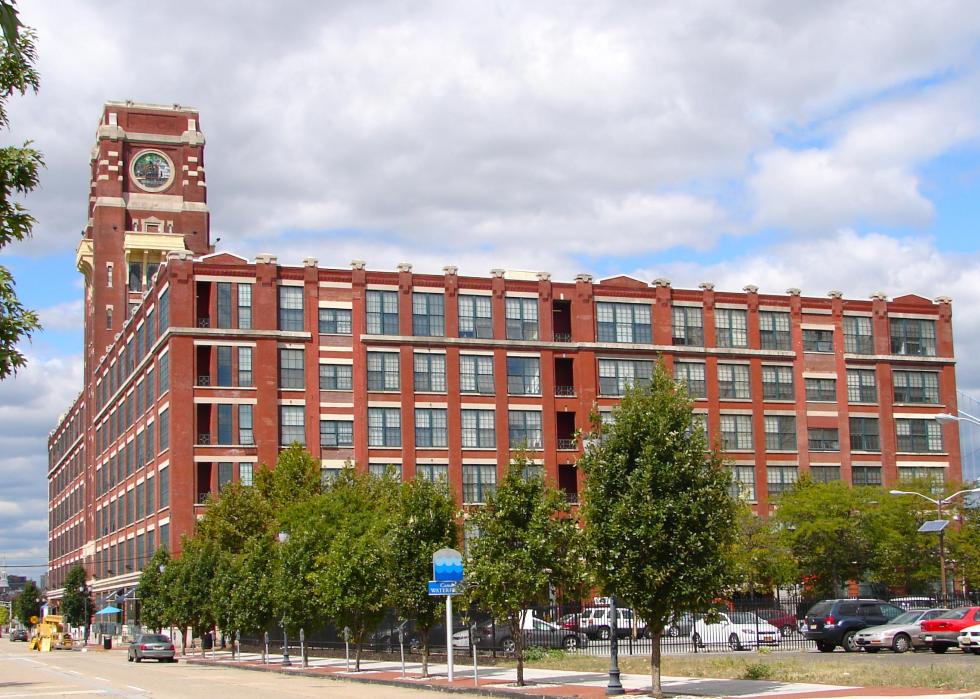 50 / 50
Smallbones // Wikimedia Commons
#1. Camden, NJ
2010 census population: 77,344
2014 crude physical inactivity rate in adults: 43.2
2014 crude obesity rate in adults: 39.8