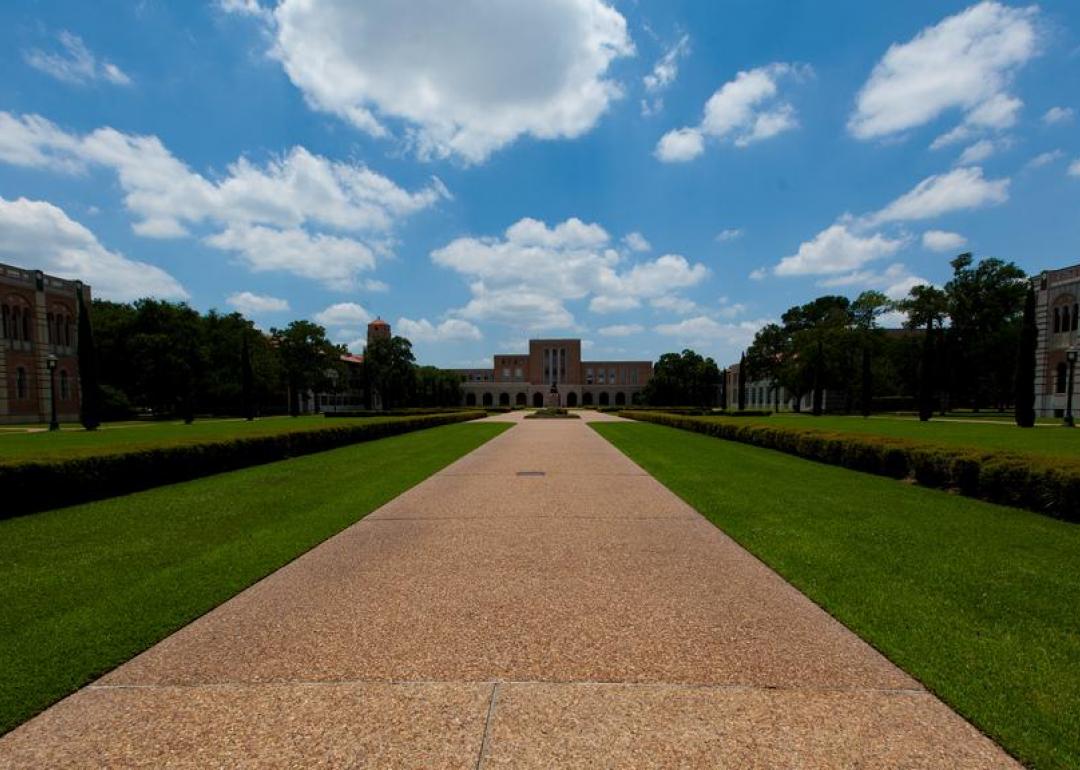 Best college in every state
Best college in every state
When one thinks of elite universities in the United States, the iconic campuses of New York City, venerable Ivy League institutions, and liberal academic oases of California often spring to mind. And while 24 of the 50 most selective colleges can be found in just four states—California, Massachusetts, New York, and Pennsylvania, prospective students will find there are a wide range of options across America that offer rewarding learning environments.
To help shine a light on exceptional institutions across the nation, Stacker referenced Niche's Best Colleges Ranking, picking out the top-rated university in each state. Niche arrived at their ranking system through a weighted index derived from academic caliber, difficulty of admission, average cost, quality of life, and several other factors, broken down in more detail here. For each state, Stacker has provided the acceptance rate, net price, SAT range, total enrollment, and graduation rate to help understand what makes these learning environments stand out.
Read on to see if your alma mater beat out the competition in its state.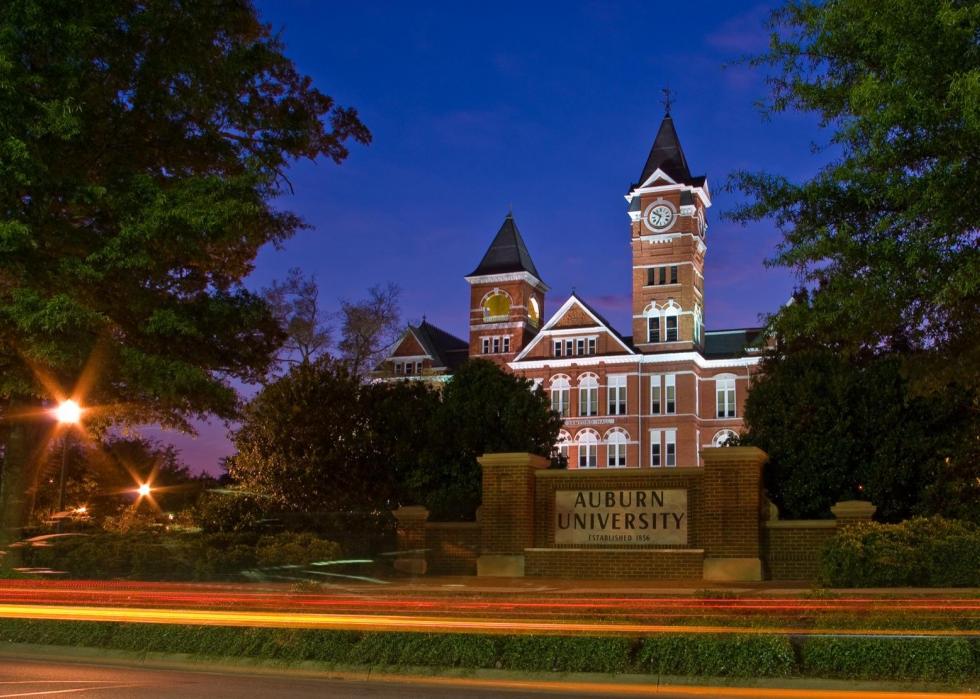 1 / 50
William J. Samford Hall // Flickr
Alabama: Auburn University
Location: Auburn, AL
Acceptance rate: 81%
Net price: $21,698
SAT range: 1060–1260
Number of students: 20,396
Graduation rate: 75%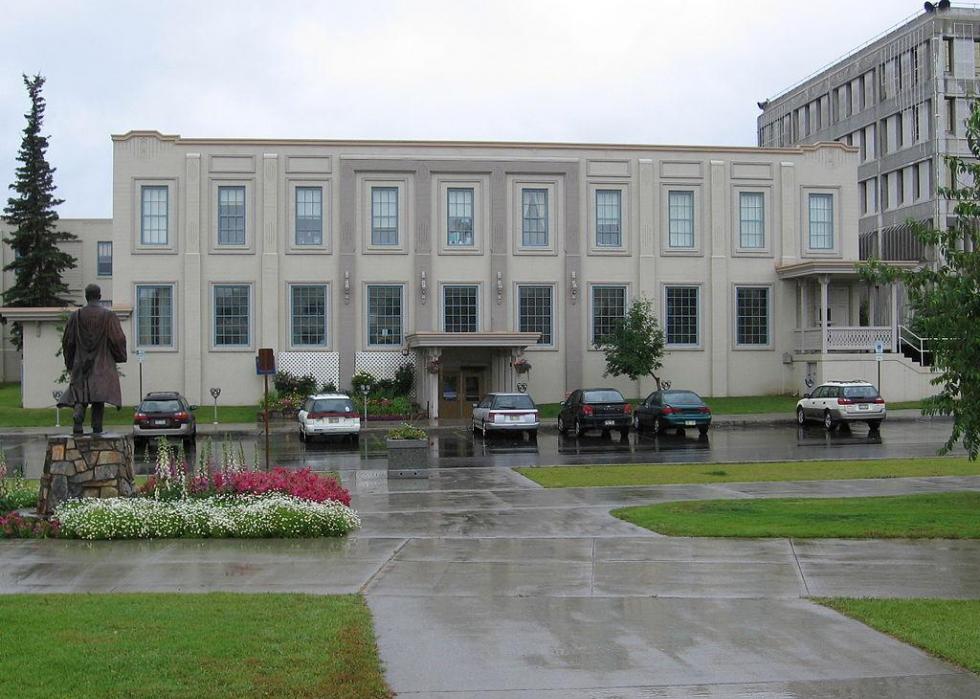 2 / 50
Burntorange72 // Wikicommons
Alaska: University of Alaska Fairbanks
Location: Fairbanks, AK
Acceptance rate: 73%
Net price: $9,097
SAT range: 950–1200
Number of students: 3,189
Graduation rate: 25%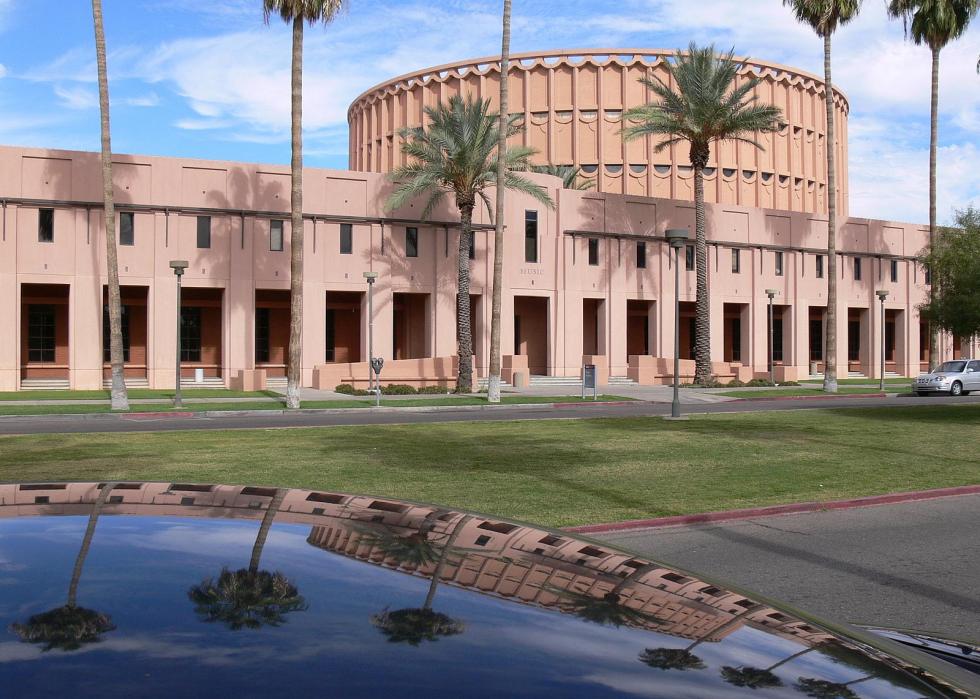 3 / 50
Arizona: Arizona State University
Location: Tempe, AZ
Acceptance rate: 83%
Net price: $13,007
SAT range: 1020–1280
Number of students: 38,946
Graduation rate: 67%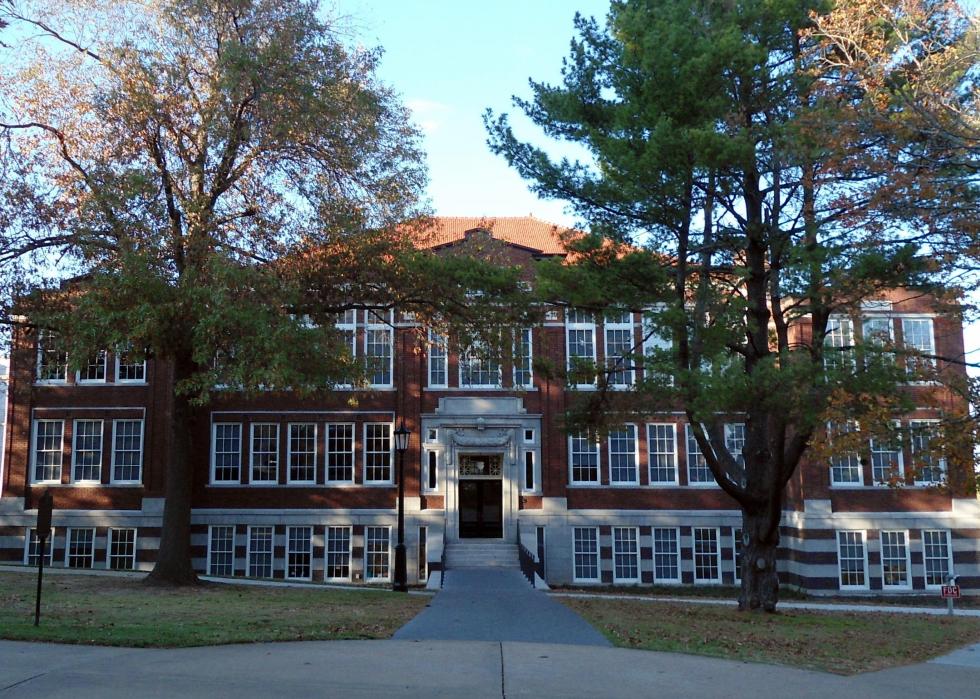 4 / 50
Brandonrush // Wikicommons
Arkansas: University of Arkansas
Location: Fayetteville, AR
Acceptance rate: 63%
Net price: $15,411
SAT range: 1010–1220
Number of students: 19,853
Graduation rate: 64%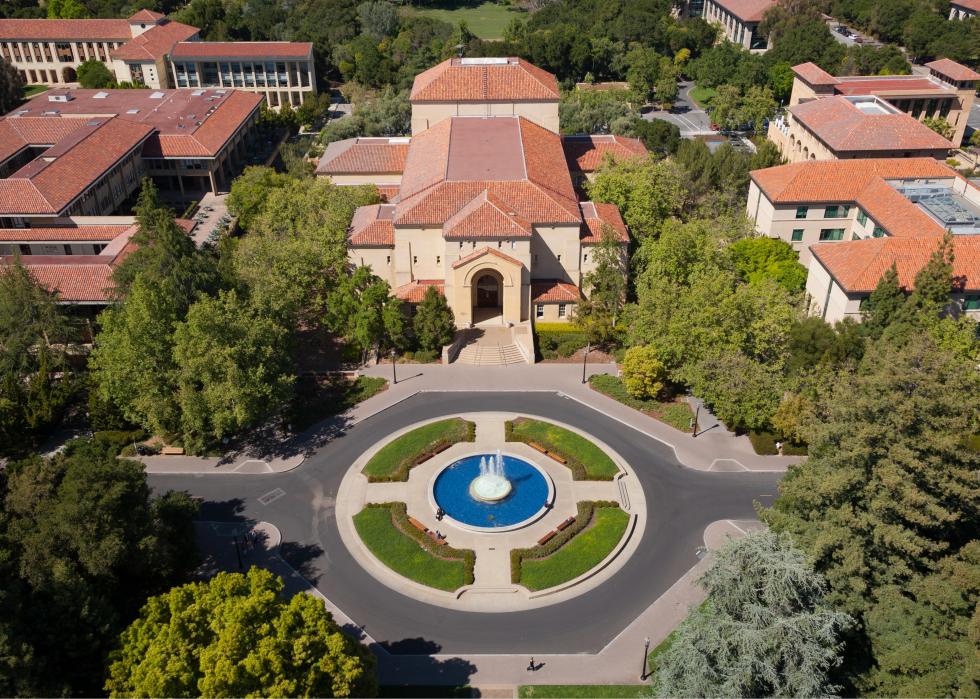 5 / 50
King of Hearts // Wikicommons
California: Stanford University
Location: Stanford, CA
Acceptance rate: 5%
Net price: $16,695
SAT range: 1380–1580
Number of students: 7,034
Graduation rate: 94%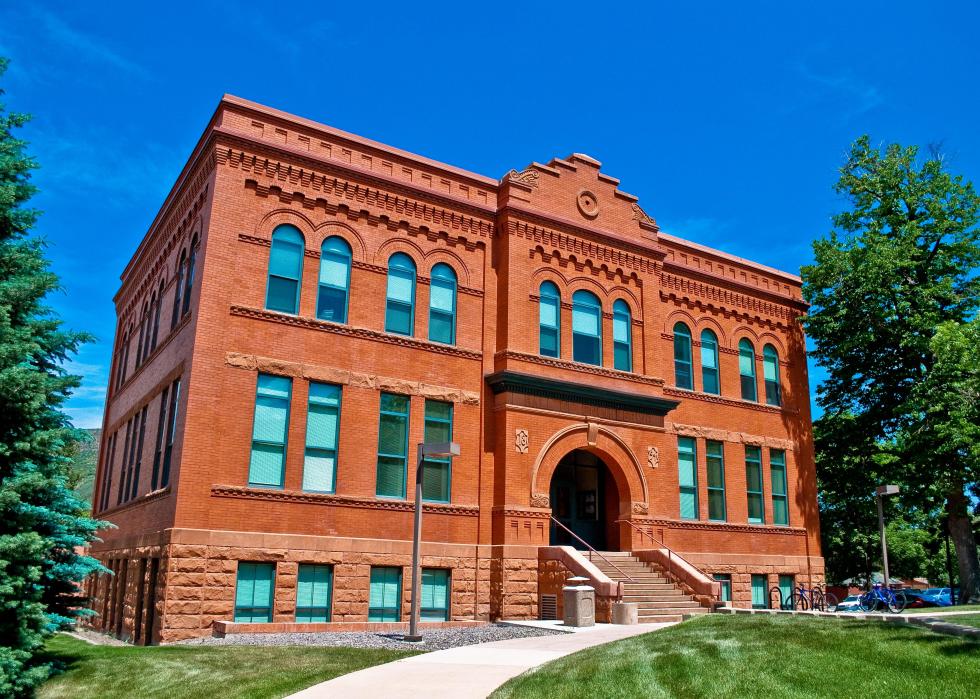 6 / 50
ChrisEngelsma // Wikicommons
Colorado: Colorado School of Mines
Location: Golden, CO
Acceptance rate: 40%
Net price: $25,097
SAT range: 1250–1420
Number of students: 4,395
Graduation rate: 77%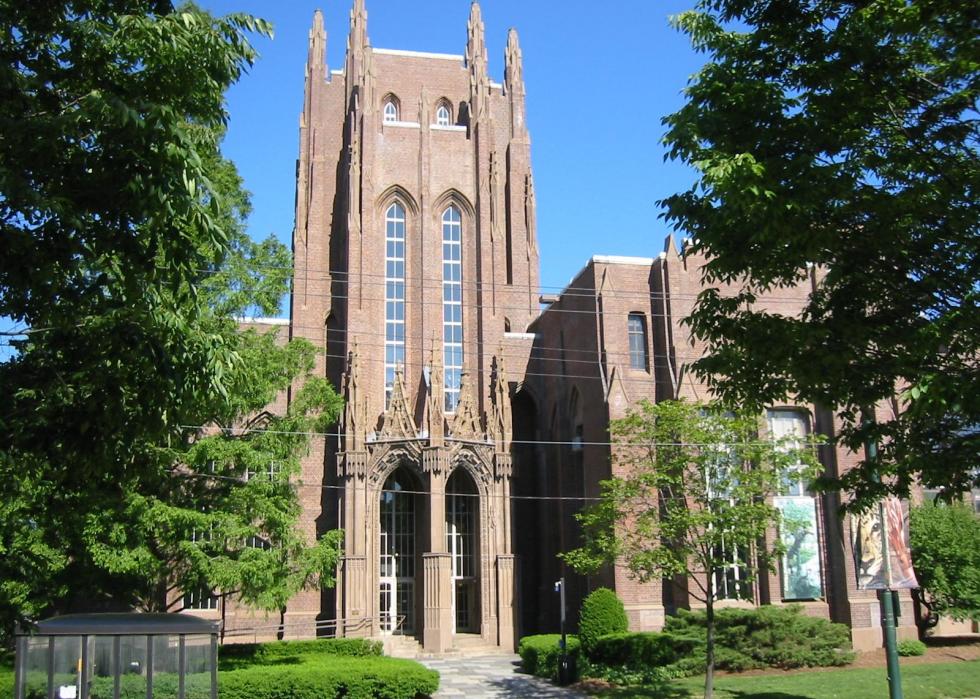 7 / 50
Connecticut: Yale University
Location: New Haven, CT
Acceptance rate: 6%
Net price: $18,319
SAT range: 1420–1600
Number of students: 5,469
Graduation rate: 98%
8 / 50
Delaware: University of Delaware
Location: Newark, DE
Acceptance rate: 70%
Net price: $15,894
SAT range: 1060–1280
Number of students: 17,761
Graduation rate: 81%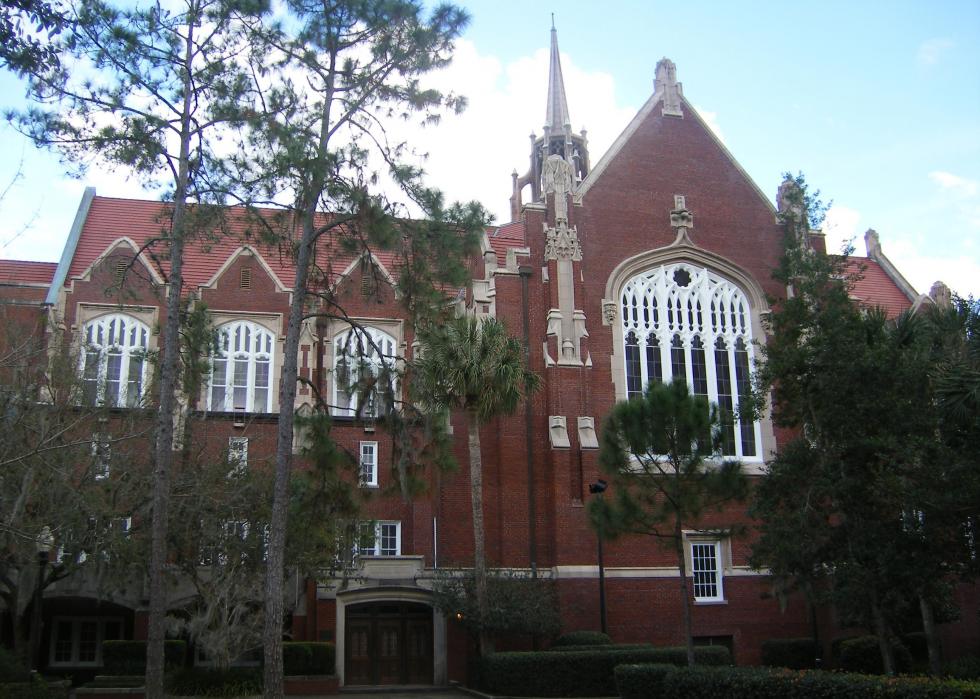 9 / 50
Ufgatorman // Wikicommons
Florida: University of Florida
Location: Gainesville, FL
Acceptance rate: 46%
Net price: $14,761
SAT range: 1180–1370
Number of students: 31,014
Graduation rate: 87%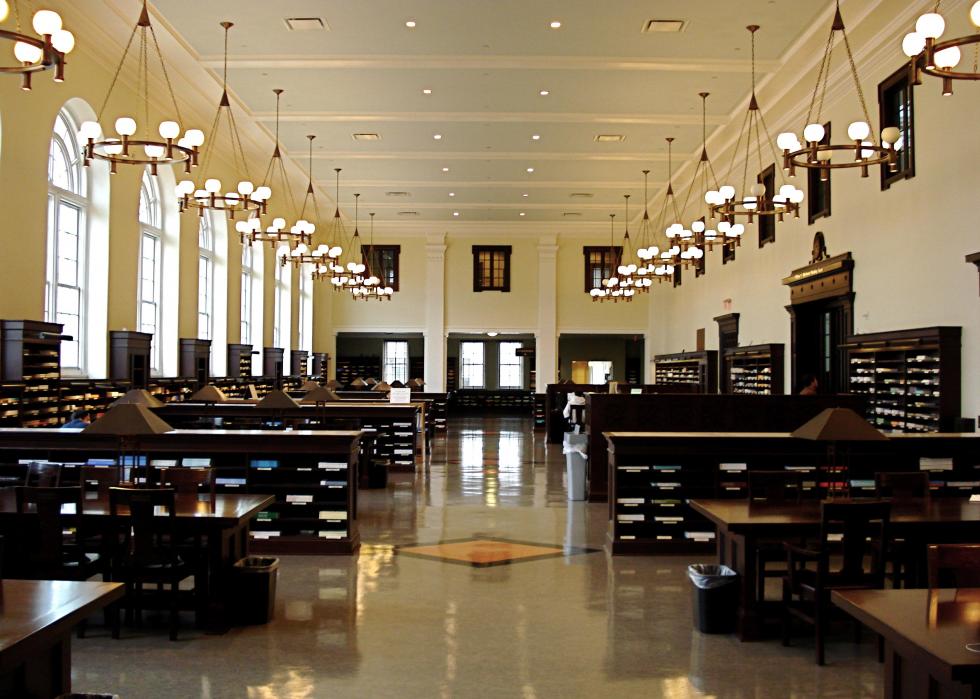 10 / 50
Georgia: Emory University
Location: Atlanta, GA
Acceptance rate: 25%
Net price: $24,804
SAT range: 1290–1500
Number of students: 6,714
Graduation rate: 91%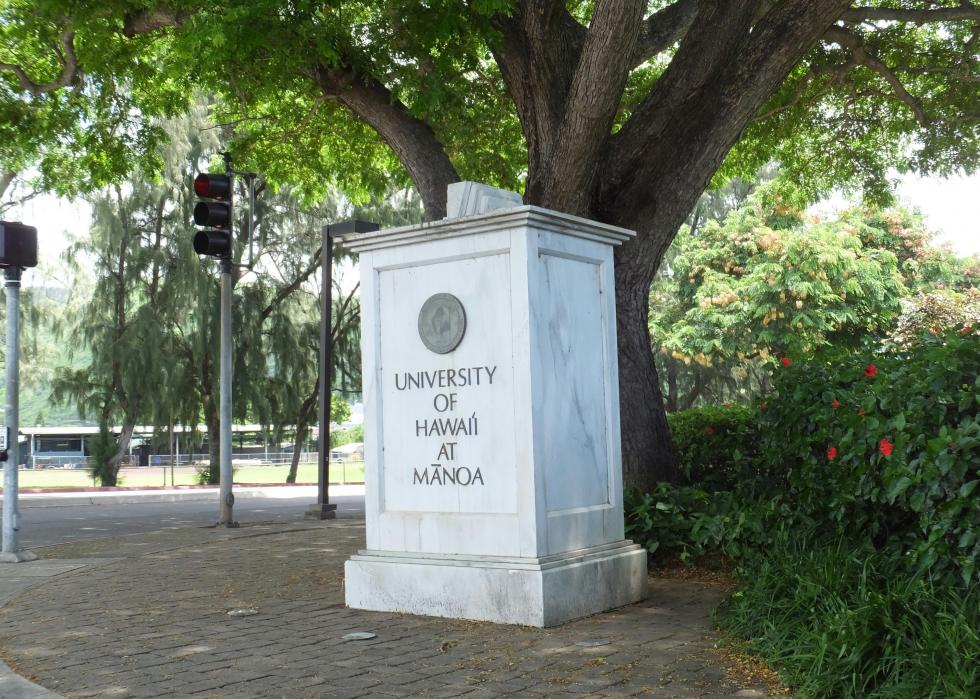 11 / 50
Hawaii: University of Hawaii at Manoa
Location: Honolulu, HI
Acceptance rate: 85%
Net price: $13,520
SAT range: 970–1190
Number of students: 10,871
Graduation rate: 58%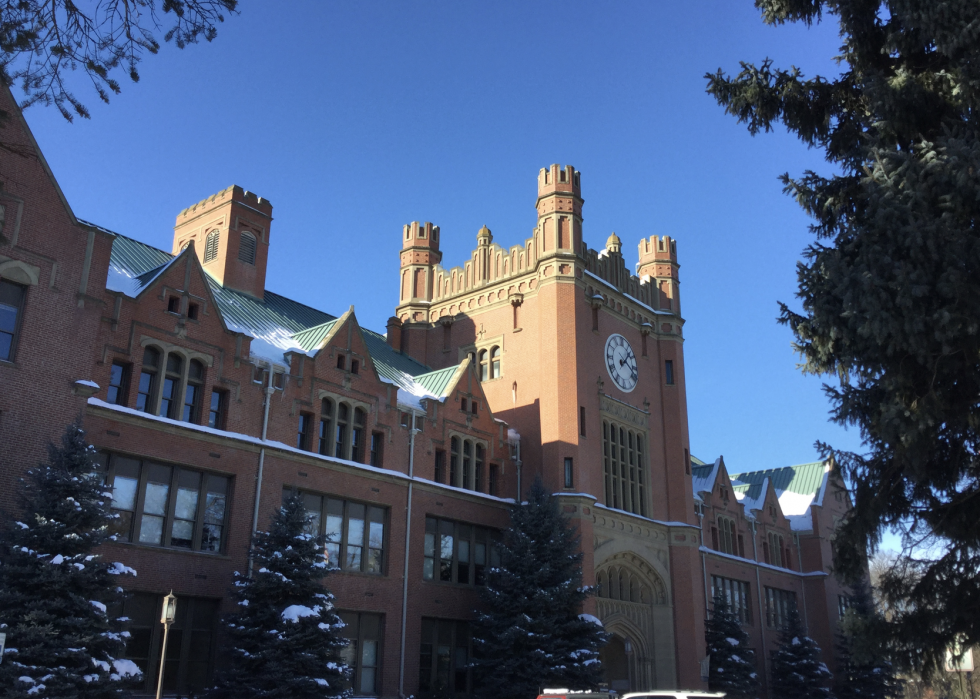 12 / 50
Idaho: University of Idaho
Location: Moscow, ID
Acceptance rate: 76%
Net price: $14,787
SAT range: 930–1170
Number of students: 7,269
Graduation rate: 56%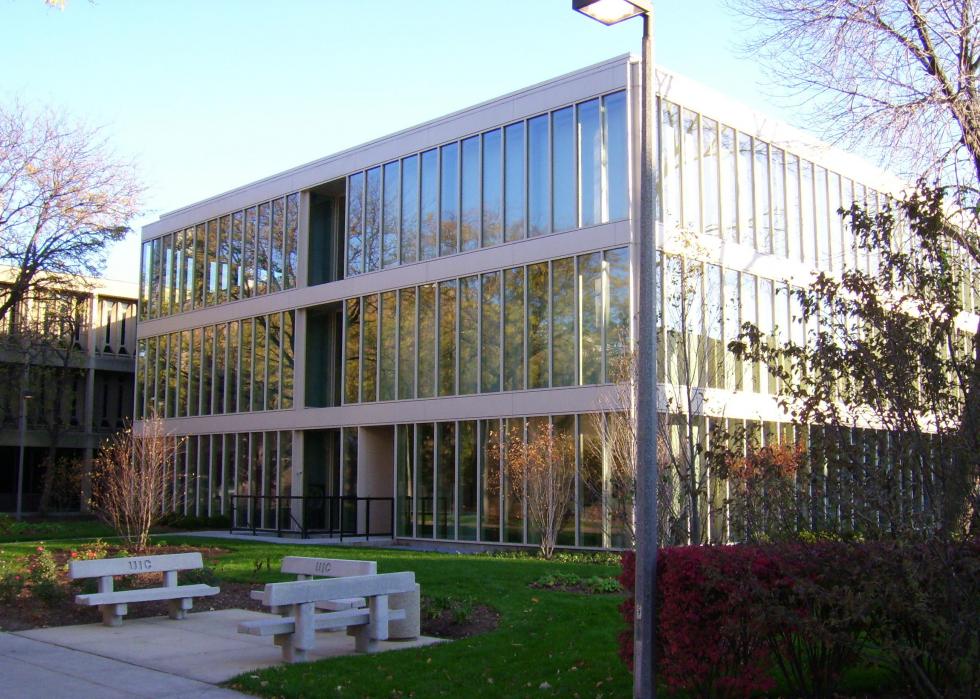 13 / 50
Illinois: University of Chicago
Location: Chicago, IL
Acceptance rate: 8%
Net price: $31,068
SAT range: 1450–1600
Number of students: 5,978
Graduation rate: 94%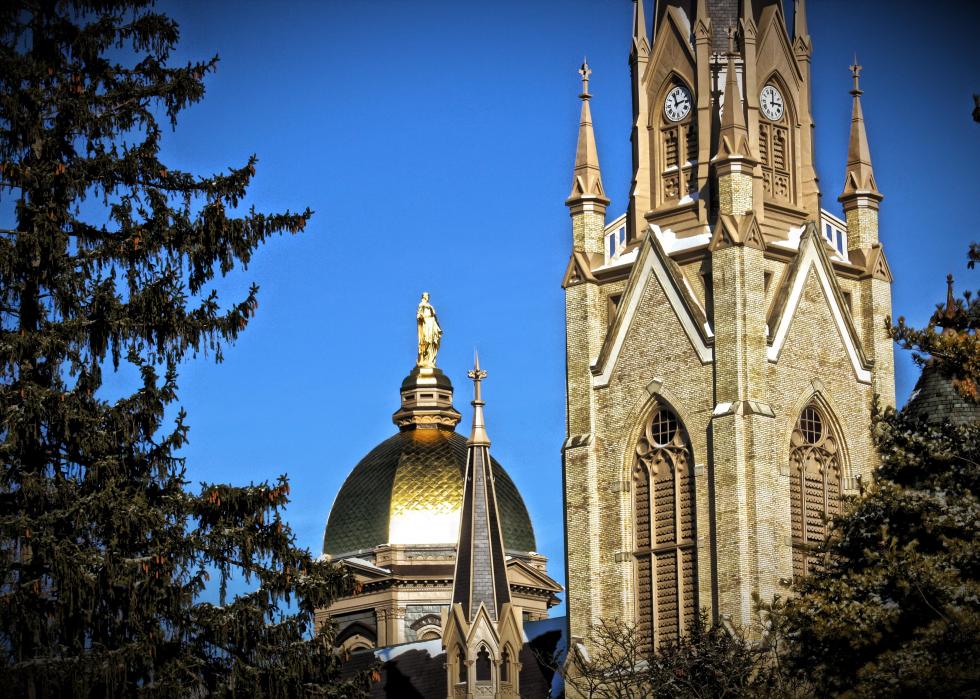 14 / 50
Michael Fernandes // Wikicommons
Indiana: University of Notre Dame
Location: Notre Dame, IN
Acceptance rate: 19%
Net price: $26,683
SAT range: 1350–1540
Number of students: 8,514
Graduation rate: 95%
15 / 50
Aureliusxv // Wikicommons
Iowa: Grinnell College
Location: Grinnell, IA
Acceptance rate: 20%
Net price: $30,010
SAT range: 1320–1530
Number of students: 1,658
Graduation rate: 86%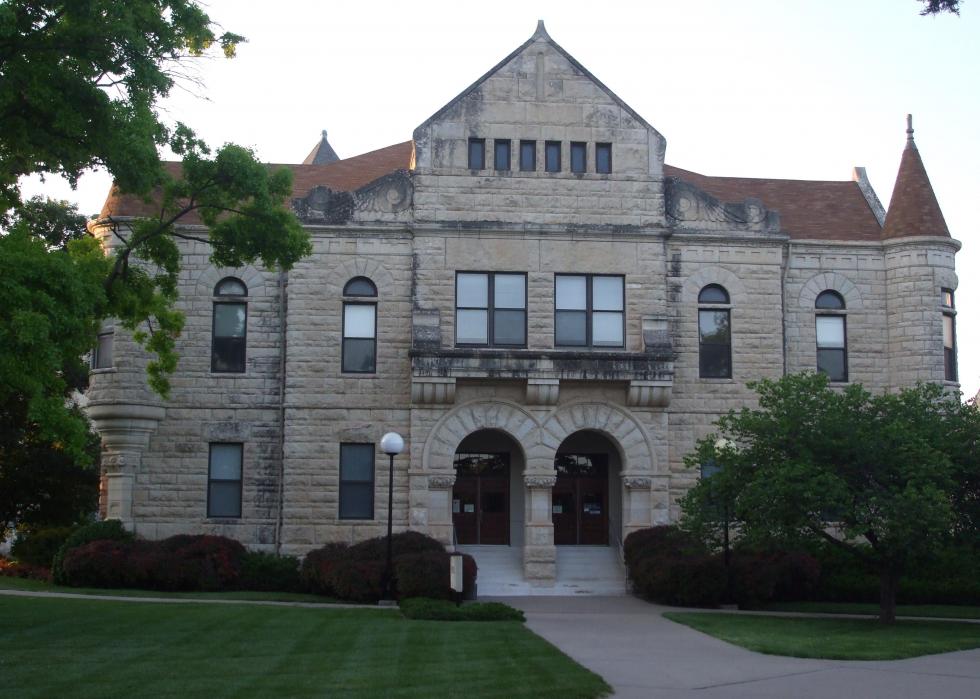 16 / 50
Paperraven // Wikicommons
Kansas: Kansas State University
Location: Manhattan, KS
Acceptance rate: 94%
Net price: $16,431
SAT range: —
Number of students: 17,699
Graduation rate: 63%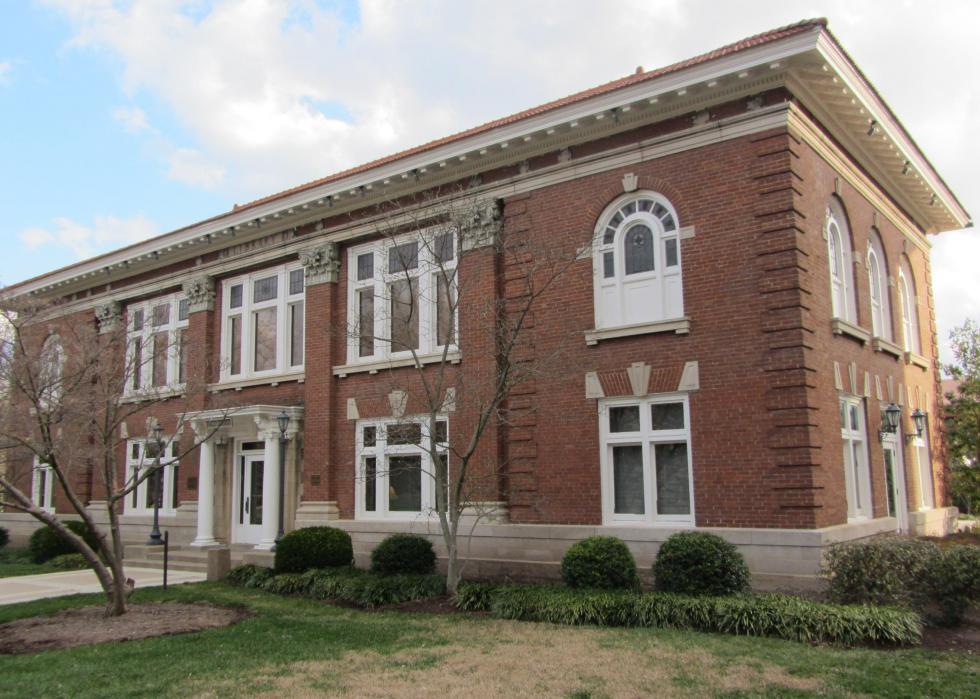 17 / 50
Joel Bradshaw // Wikicommons
Kentucky: Centre College
Location: Danville, KY
Acceptance rate: 74%
Net price: $25,519
SAT range: 1080–1340
Number of students: 1,428
Graduation rate: 86%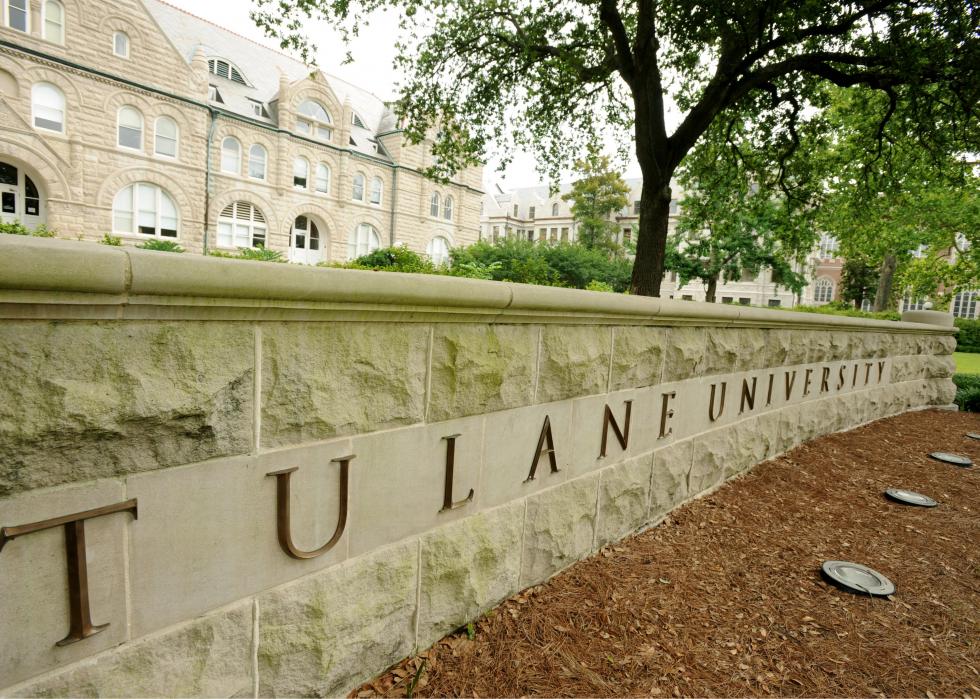 18 / 50
Tulane University // Wikicommons
Louisiana: Tulane University
Location: New Orleans, LA
Acceptance rate: 26%
Net price: $32,515
SAT range: 1240–1410
Number of students: 6,487
Graduation rate: 83%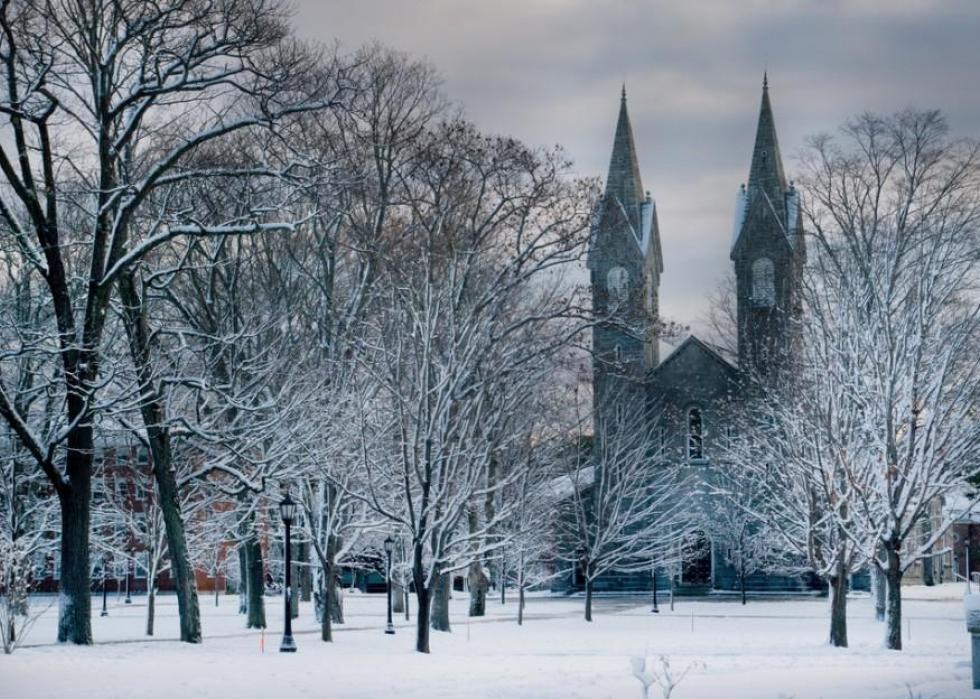 19 / 50
Gwynfisher // Wikicommons
Maine: Bowdoin College
Location: Brunswick, ME
Acceptance rate: 15%
Net price: $24,888
SAT range: 1360–1510
Number of students: 1,801
Graduation rate: 94%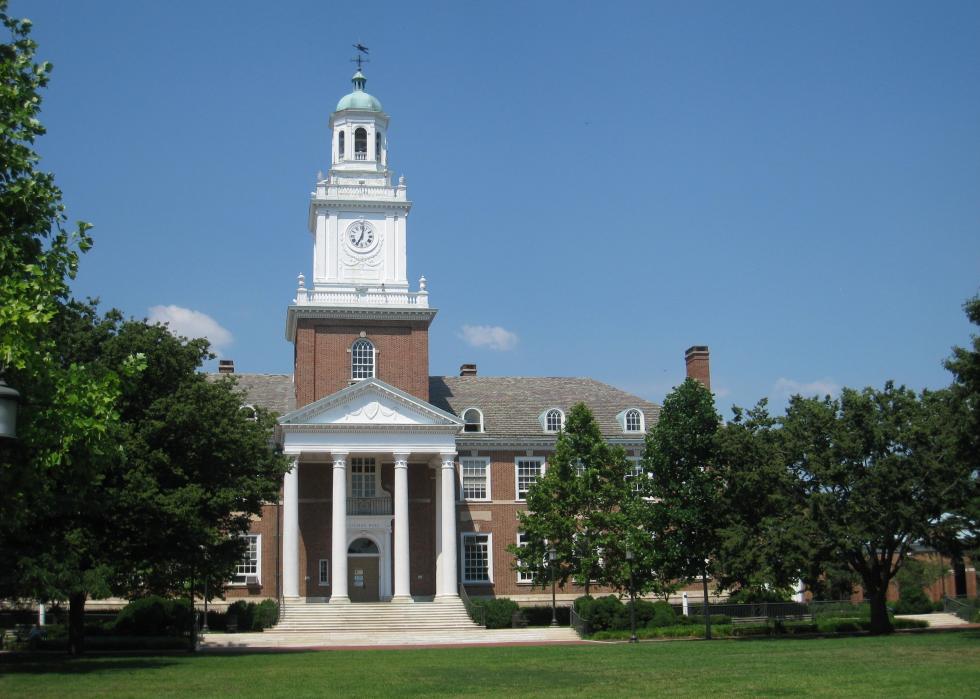 20 / 50
Maryland: Johns Hopkins University
Location: Baltimore, MD
Acceptance rate: 13%
Net price: $27,352
SAT range: 1400–1570
Number of students: 5,621
Graduation rate: 92%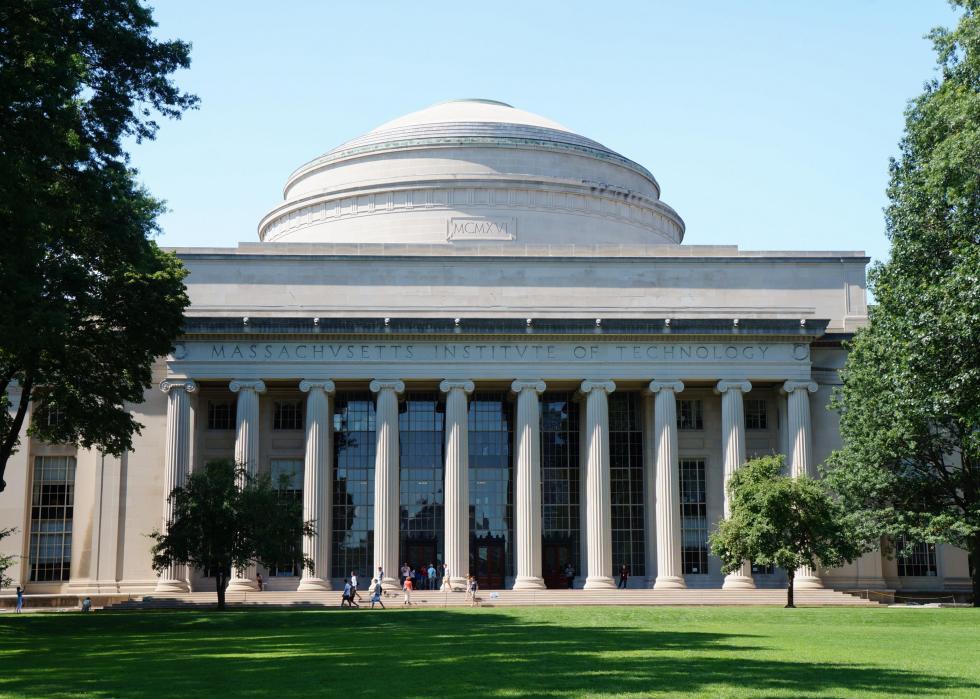 21 / 50
Jiaqian AirplaneFan // Wikicommons
Massachusetts: Massachusetts Institute of Technology
Location: Cambridge, MA
Acceptance rate: 8%
Net price: $21,576
SAT range: 1460–1590
Number of students: 4,476
Graduation rate: 93%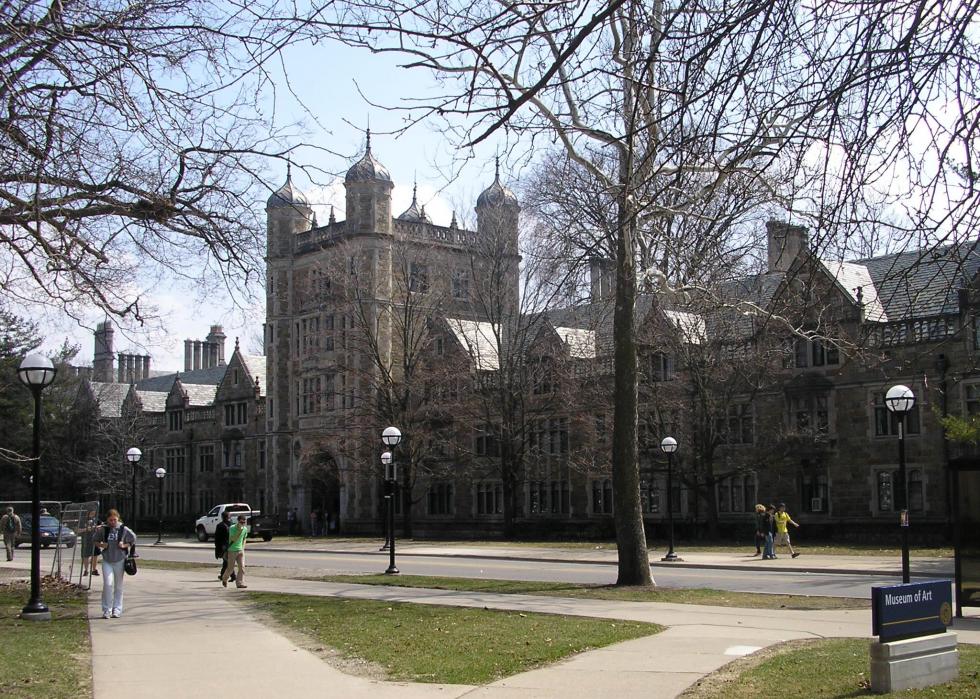 22 / 50
Michigan: University of Michigan - Ann Arbor
Location: Ann Arbor, MI
Acceptance rate: 29%
Net price: $16,107
SAT range: 1310–1500
Number of students: 27,969
Graduation rate: 91%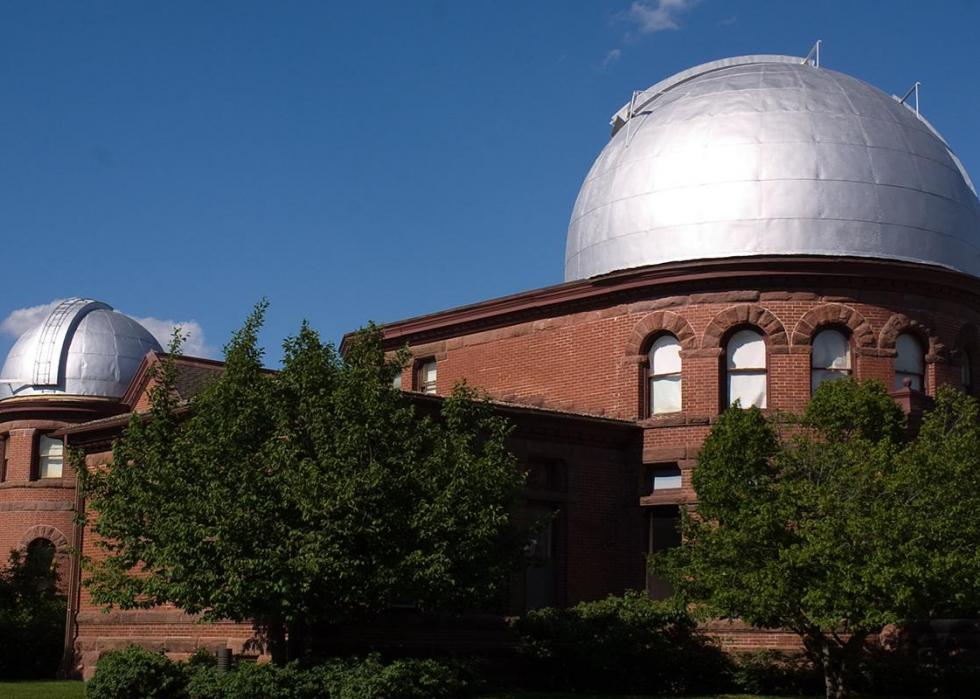 23 / 50
Minnesota: Carleton College
Location: Northfield, MN
Acceptance rate: 23%
Net price: $28,587
SAT range: 1320–1540
Number of students: 2,087
Graduation rate: 92%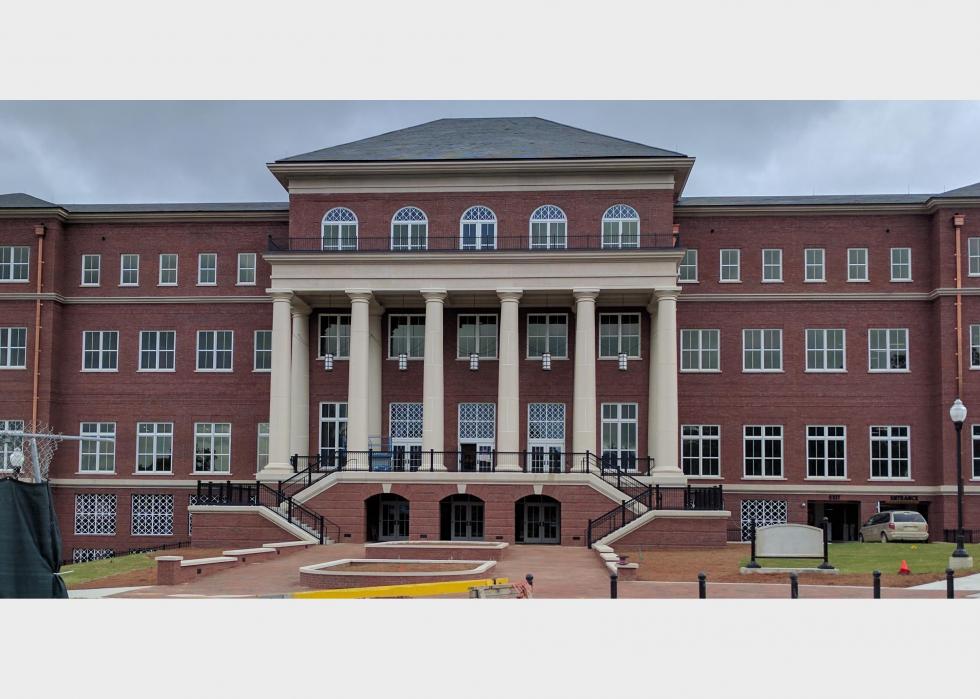 24 / 50
Mississippi: Mississippi State University
Location: Mississippi State, MS
Acceptance rate: 56%
Net price: $15,628
SAT range: 960–1260
Number of students: 16,695
Graduation rate: 60%
25 / 50
Yinan Chen // Wikicommons
Missouri: Washington University in St. Louis
Location: Saint Louis, MO
Acceptance rate: 17%
Net price: $28,824
SAT range: 1400–1570
Number of students: 6,915
Graduation rate: 94%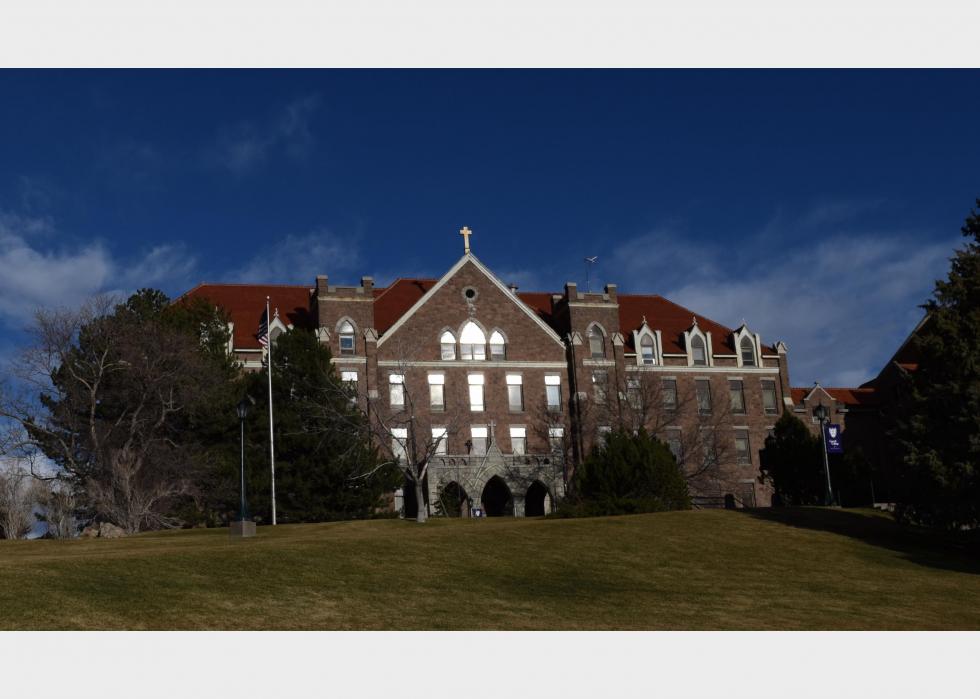 26 / 50
Dngvandaele // Wikicommons
Montana: Carroll College
Location: Helena, MT
Acceptance rate: 71%
Net price: $25,449
SAT range: 990–1220
Number of students: 1,324
Graduation rate: 66%
27 / 50
Nebraska: University of Nebraska - Lincoln
Location: Lincoln, NE
Acceptance rate: 75%
Net price: $16,462
SAT range: 990–1280
Number of students: 19,381
Graduation rate: 67%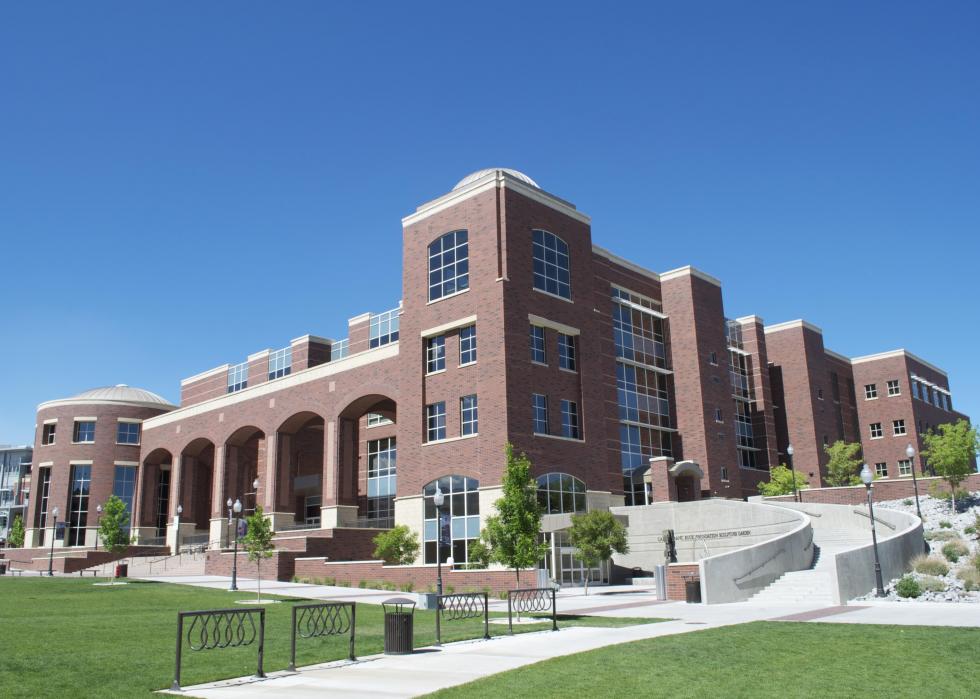 28 / 50
Nevada: University of Nevada - Reno
Location: Reno, NV
Acceptance rate: 83%
Net price: $15,022
SAT range: 970–1200
Number of students: 15,408
Graduation rate: 54%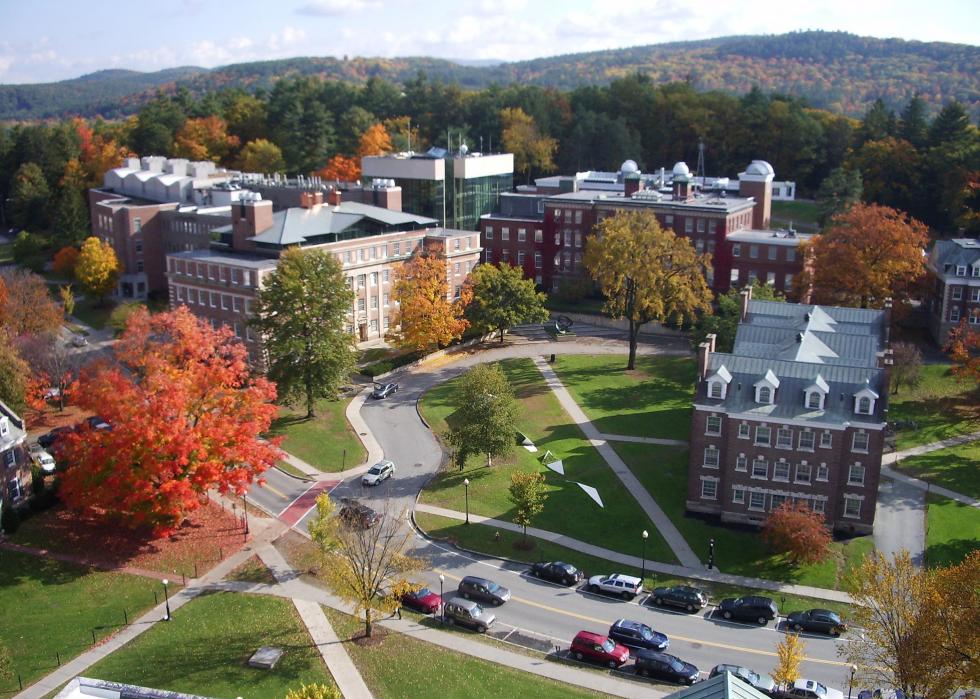 29 / 50
New Hampshire: Dartmouth College
Location: Hanover, NH
Acceptance rate: 11%
Net price: $21,177
SAT range: 1350–1560
Number of students: 4,270
Graduation rate: 97%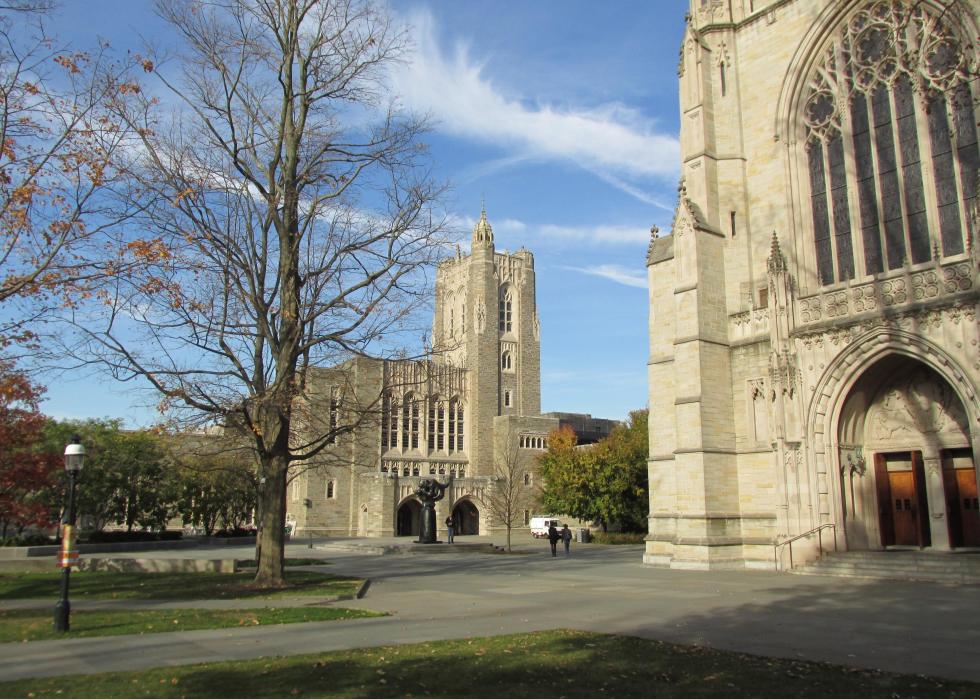 30 / 50
John Phelan // Wikicommons
New Jersey: Princeton University
Location: Princeton, NJ
Acceptance rate: 7%
Net price: $17,732
SAT range: 1400–1590
Number of students: 5,251
Graduation rate: 97%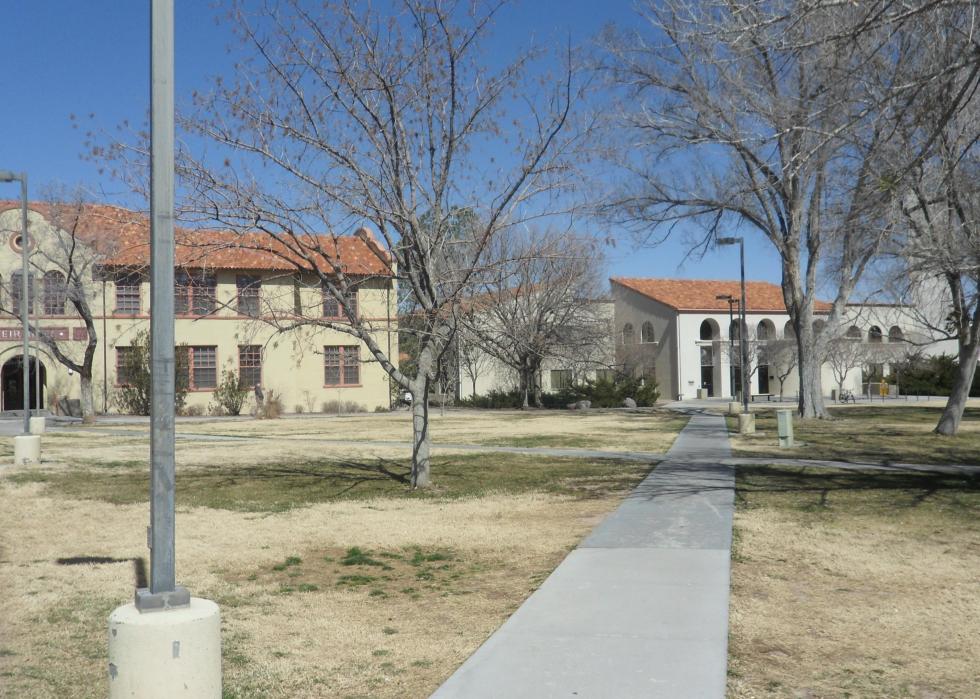 31 / 50
Atomic Energy505 // Wikicommons
New Mexico: New Mexico Institute of Mining & Technology
Location: Socorro, NM
Acceptance rate: 23%
Net price: $13,331
SAT range: 1110–1350
Number of students: 1,388
Graduation rate: 49%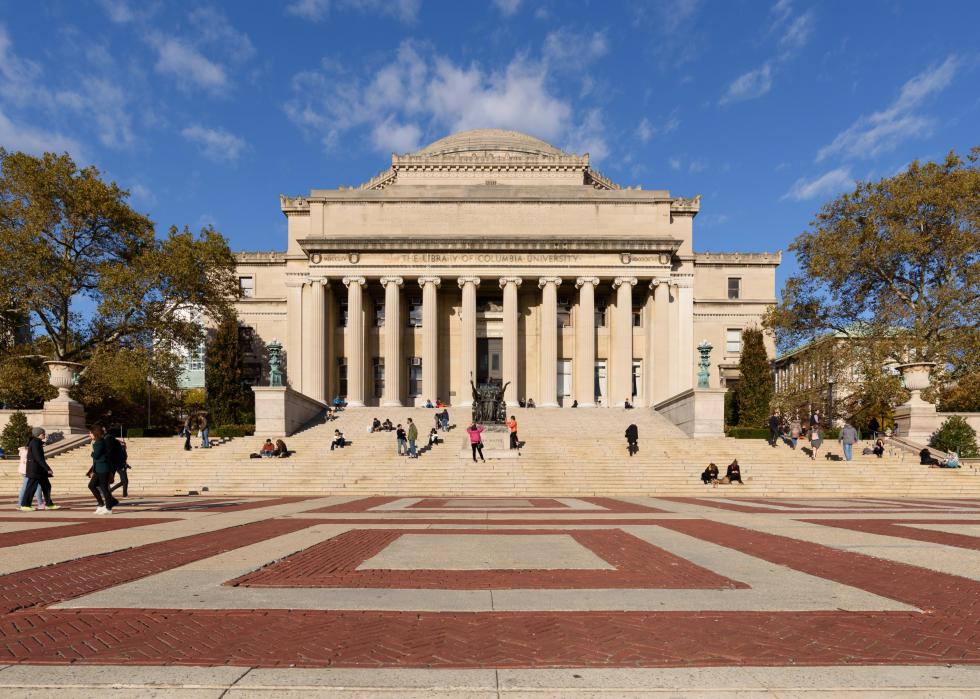 32 / 50
King of Hearts // Wikicommons
New York: Columbia University
Location: New York, NY
Acceptance rate: 7%
Net price: $22,973
SAT range: 1410–1590
Number of students: 7,552
Graduation rate: 94%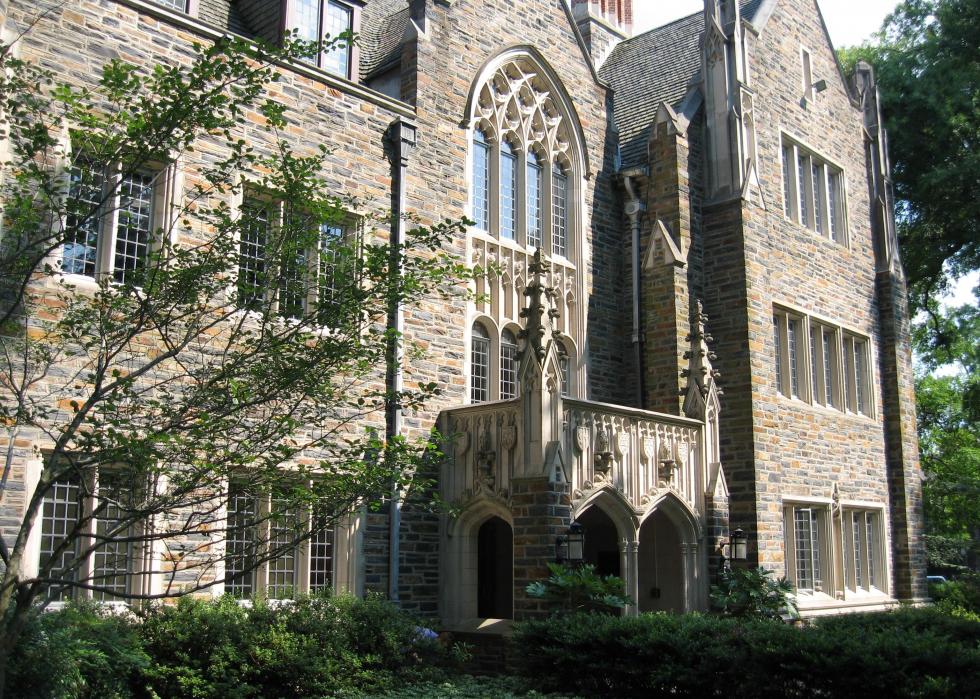 33 / 50
Bluedog423 // Wikicommons
North Carolina: Duke University
Location: Durham, NC
Acceptance rate: 11%
Net price: $19,950
SAT range: 1380–1570
Number of students: 6,577
Graduation rate: 95%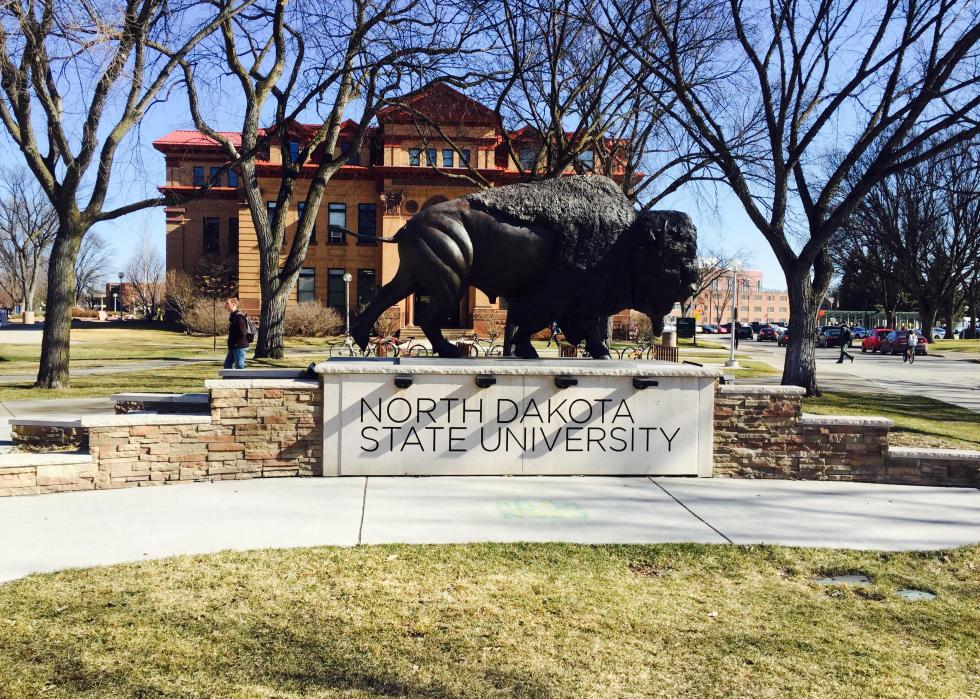 34 / 50
Brianna.glaus // Wikicommons
North Dakota: North Dakota State University
Location: Fargo, ND
Acceptance rate: 93%
Net price: $14,581
SAT range: 1000–1290
Number of students: 10,680
Graduation rate: 56%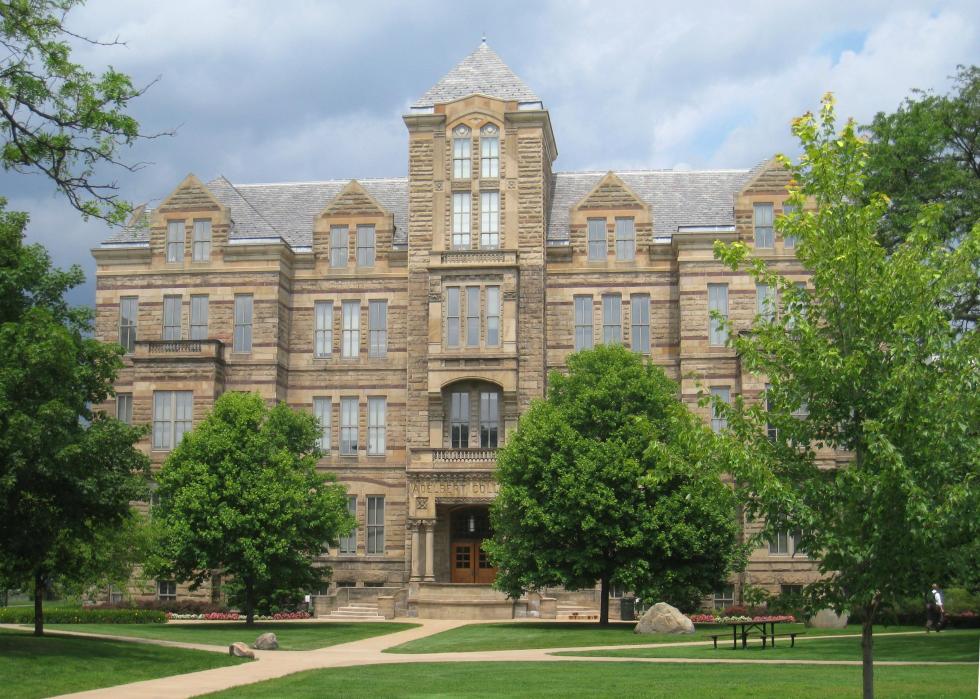 35 / 50
Ohio: Case Western Reserve University
Location: Cleveland, OH
Acceptance rate: 35%
Net price: $33,124
SAT range: 1280–1490
Number of students: 4,990
Graduation rate: 82%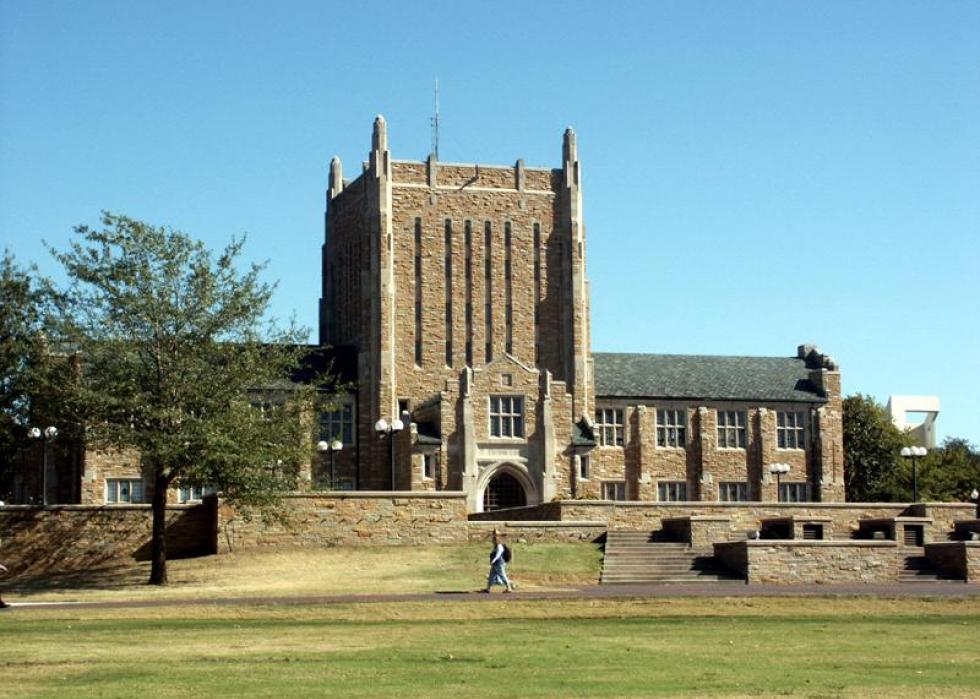 36 / 50
Camerafiend // Wikicommons
Oklahoma: University of Tulsa
Location: Tulsa, OK
Acceptance rate: 40%
Net price: $27,264
SAT range: 1100–1390
Number of students: 3,478
Graduation rate: 73%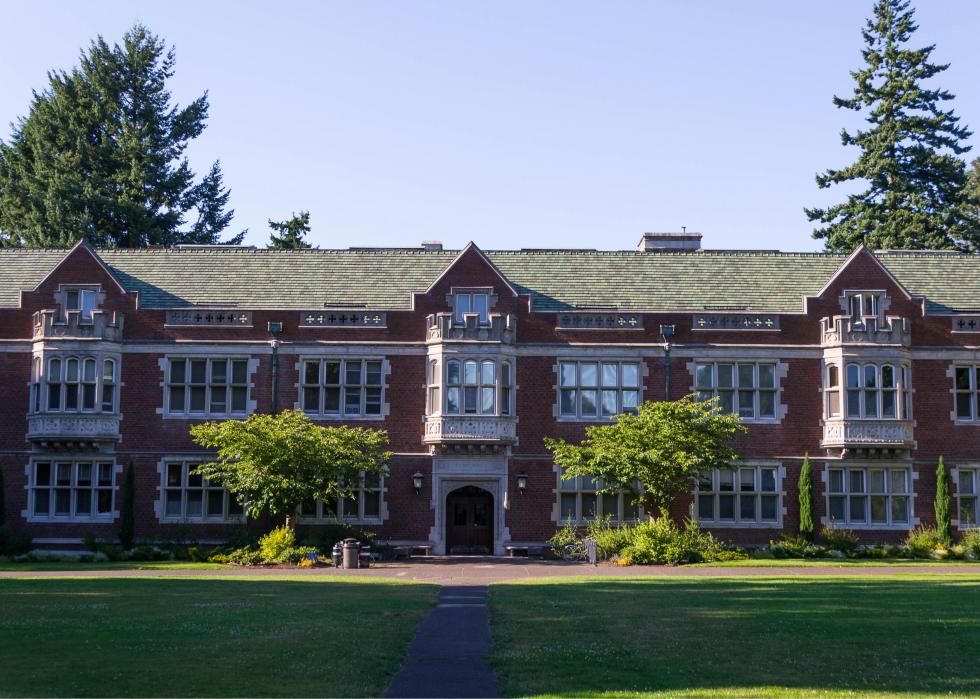 37 / 50
Oregon: Reed College
Location: Portland, OR
Acceptance rate: 31%
Net price: $27,805
SAT range: 1280–1480
Number of students: 1,379
Graduation rate: 78%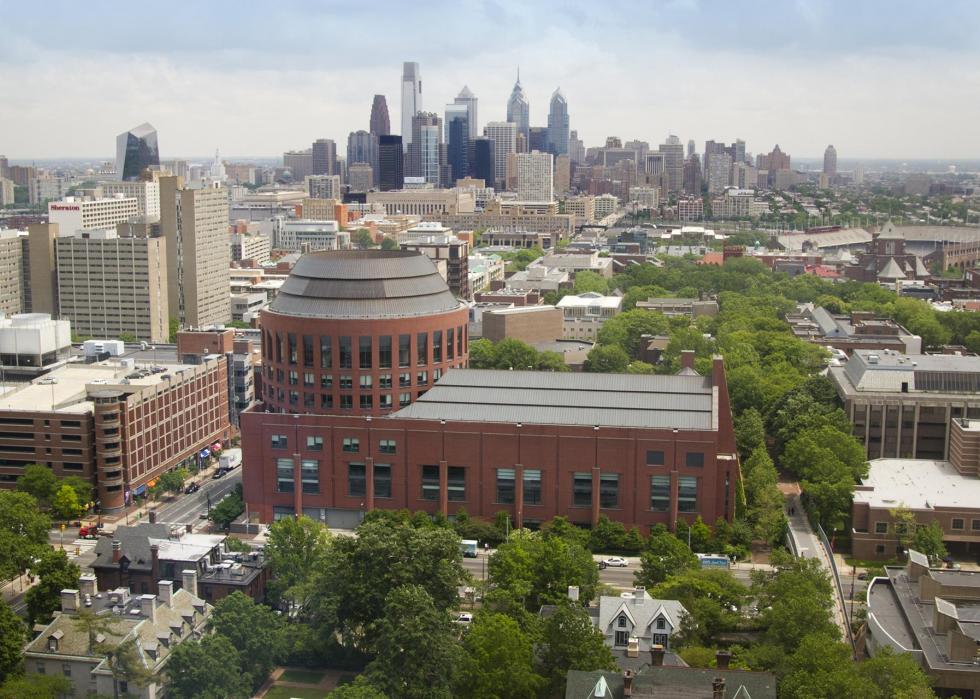 38 / 50
WestCoastivieS // Wikicommons
Pennsylvania: University of Pennsylvania
Location: Philadelphia, PA
Acceptance rate: 9%
Net price: $22,944
SAT range: 1380–1570
Number of students: 10,468
Graduation rate: 95%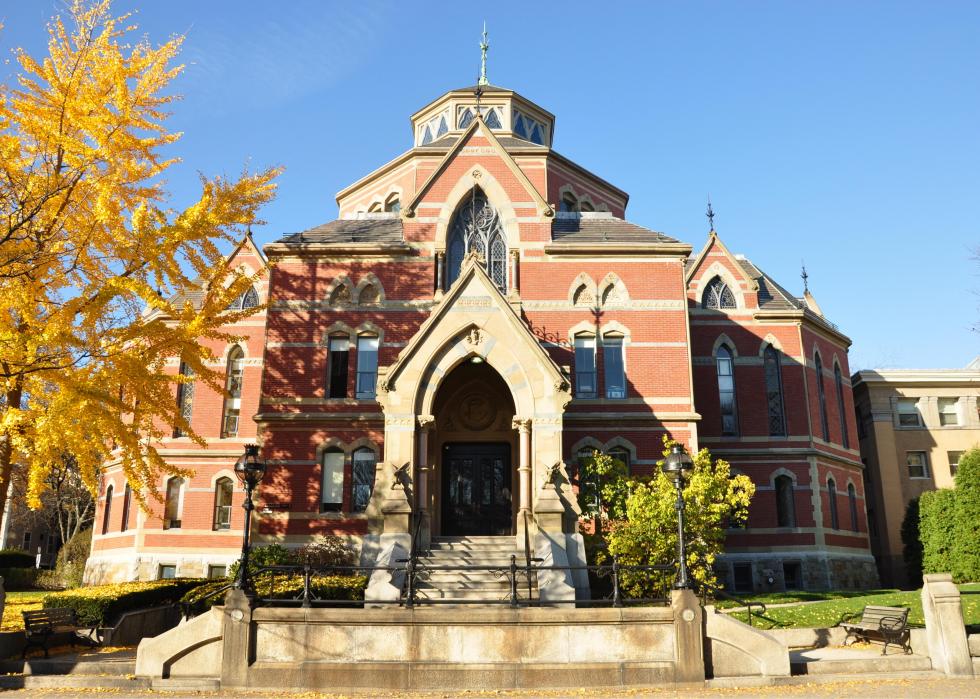 39 / 50
chensiyuan // Wikicommons
Rhode Island: Brown University
Location: Providence, RI
Acceptance rate: 9%
Net price: $25,264
SAT range: 1370–1570
Number of students: 6,565
Graduation rate: 96%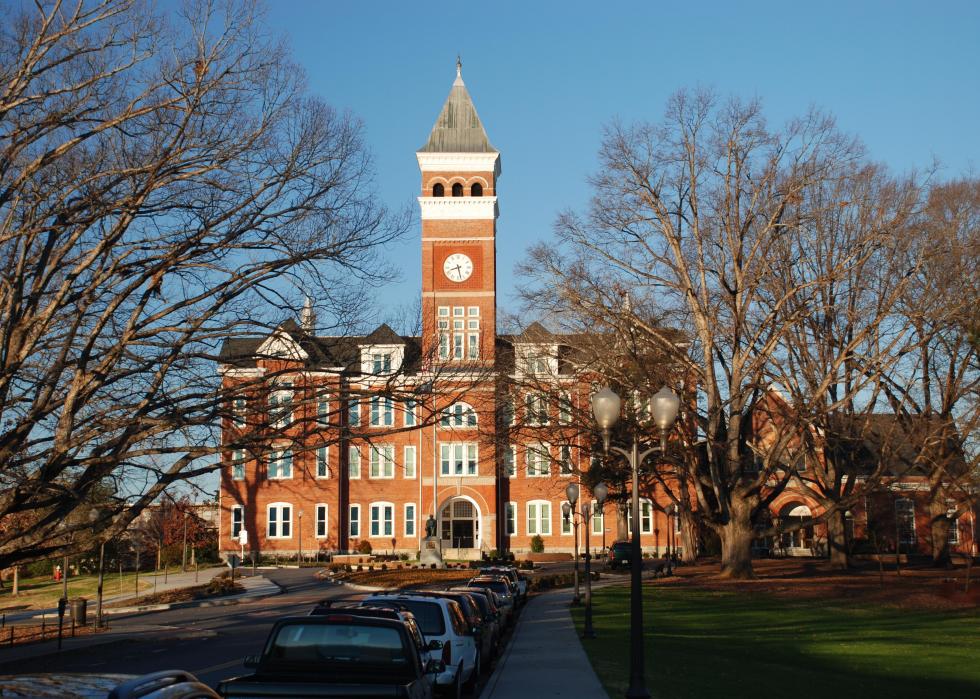 40 / 50
Dick Rochester // Wikicommons
South Carolina: Clemson University
Location: Clemson, SC
Acceptance rate: 51%
Net price: $17,797
SAT range: 1150–1340
Number of students: 17,883
Graduation rate: 81%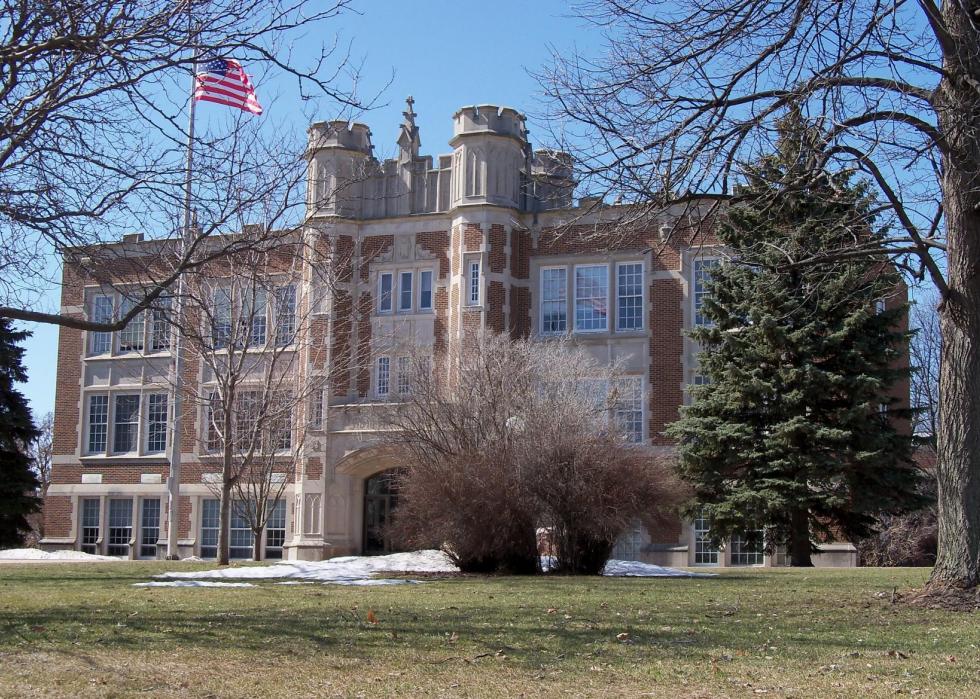 41 / 50
AlexiusHoratius // Wikicommons
South Dakota: Augustana University
Location: Sioux Falls, SD
Acceptance rate: 69%
Net price: $19,974
SAT range: 930–1230
Number of students: 1,574
Graduation rate: 71%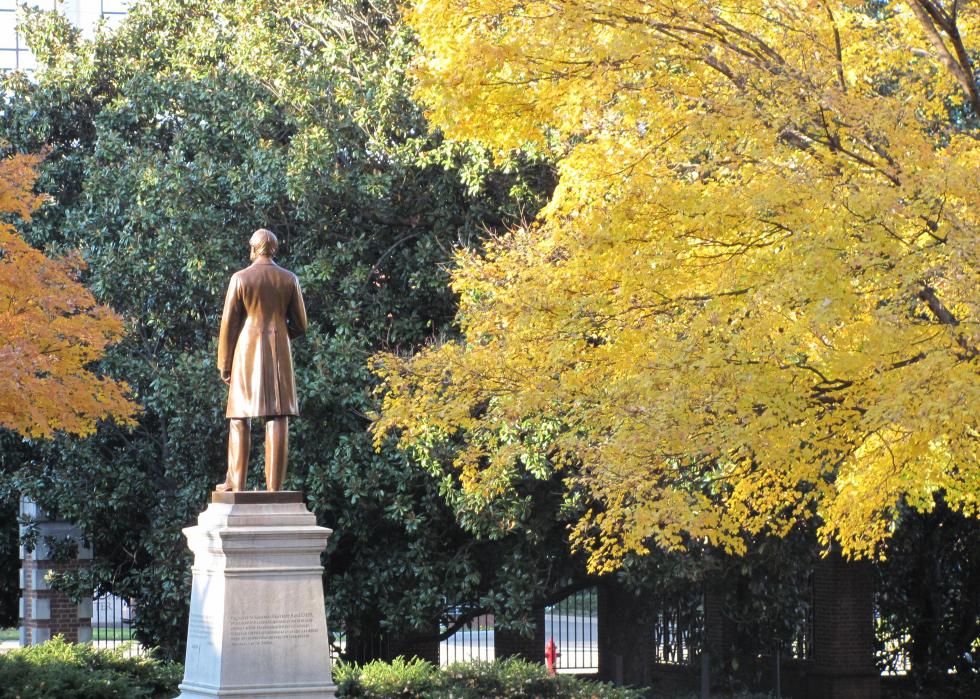 42 / 50
Dansan4444 // Wikicommons
Tennessee: Vanderbilt University
Location: Nashville, TN
Acceptance rate: 11%
Net price: $23,150
SAT range: 1420–1590
Number of students: 6,817
Graduation rate: 92%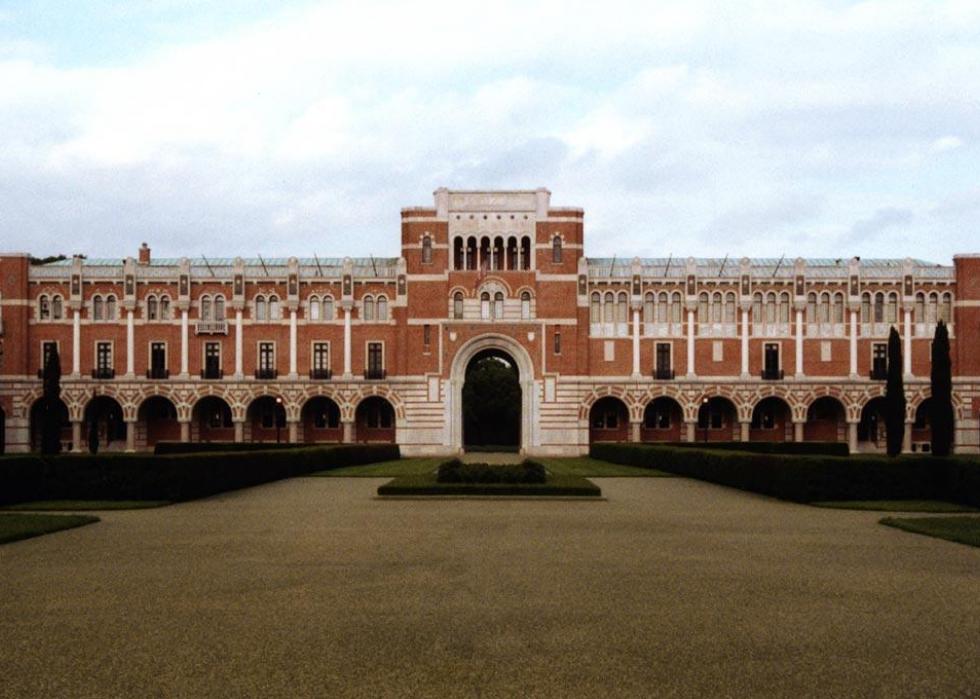 43 / 50
Anatol Stefanowitsch // WIkicommons
Texas: Rice University
Location: Houston, TX
Acceptance rate: 15%
Net price: $22,061
SAT range: 1410–1570
Number of students: 3,836
Graduation rate: 93%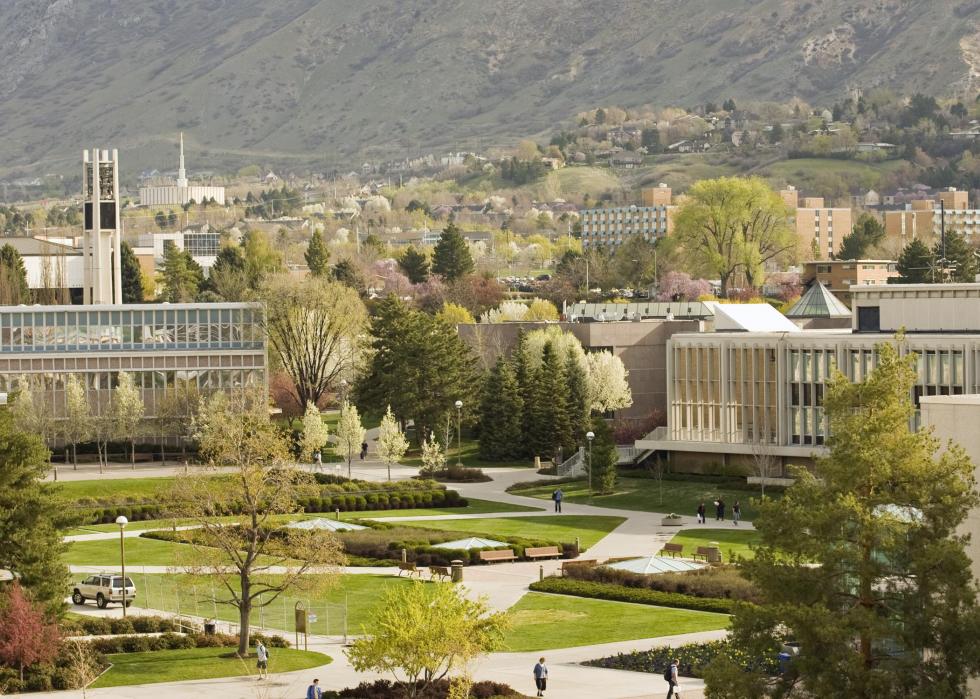 44 / 50
Jaren Wilkey // Wikicommons
Utah: Brigham Young University
Location: Provo, UT
Acceptance rate: 51%
Net price: $12,864
SAT range: 1160–1380
Number of students: 28,012
Graduation rate: 83%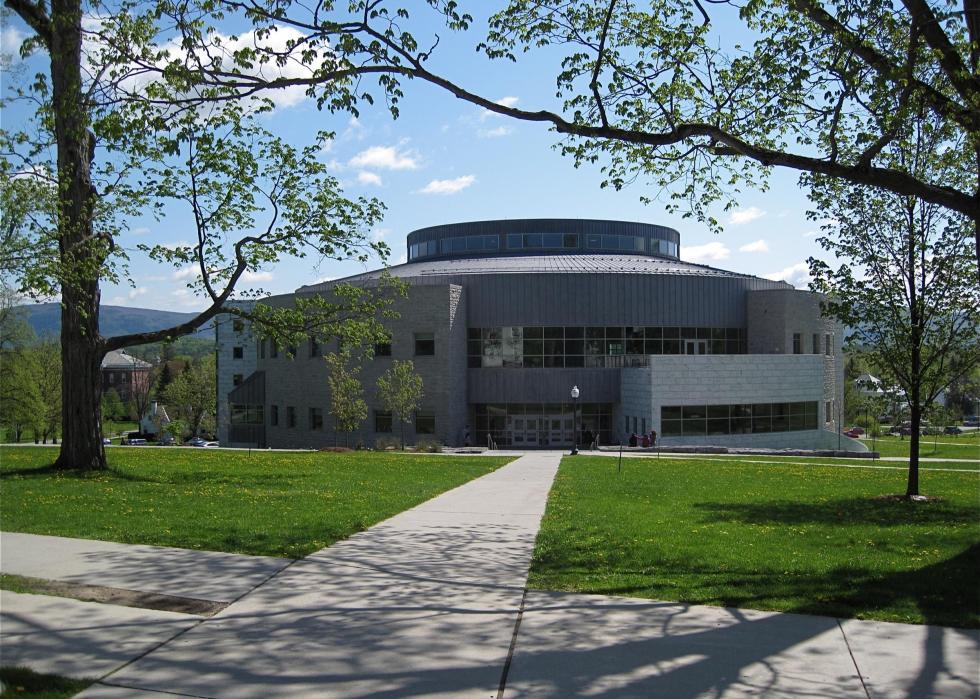 45 / 50
Alan Levine // Wikicommons
Vermont: Middlebury College
Location: Middlebury, VT
Acceptance rate: 16%
Net price: $21,437
SAT range: 1280–1495
Number of students: 2,506
Graduation rate: 93%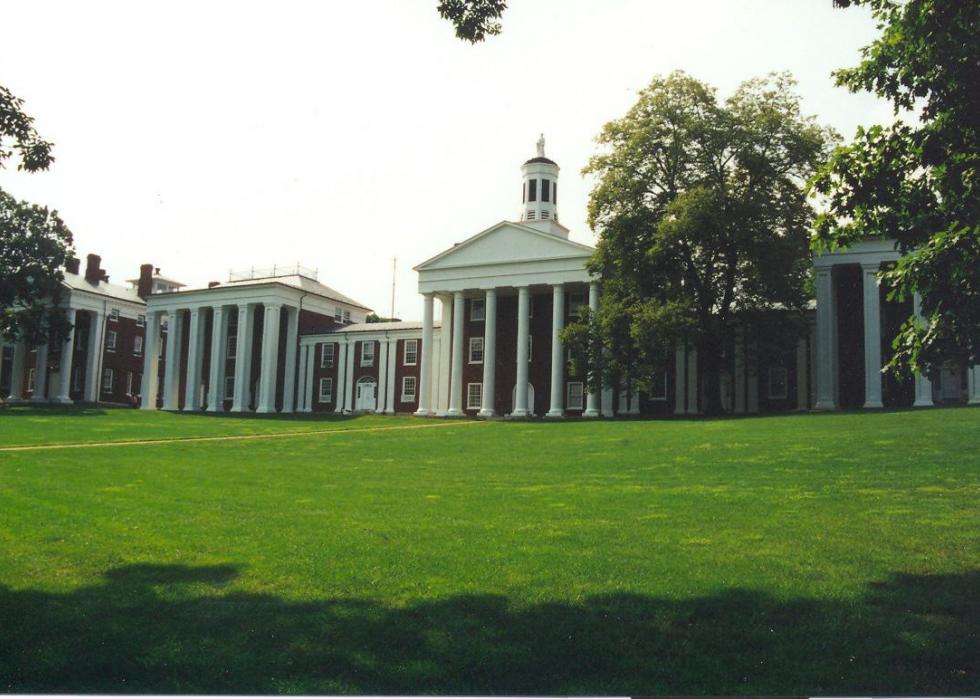 46 / 50
Jan Kronsell // Wikicommons
Virginia: Washington & Lee University
Location: Lexington, VA
Acceptance rate: 24%
Net price: $23,867
SAT range: 1320–1460
Number of students: 1,824
Graduation rate: 92%
47 / 50
Washington: University of Washington
Location: Seattle, WA
Acceptance rate: 45%
Net price: $10,068
SAT range: 1120–1370
Number of students: 28,380
Graduation rate: 84%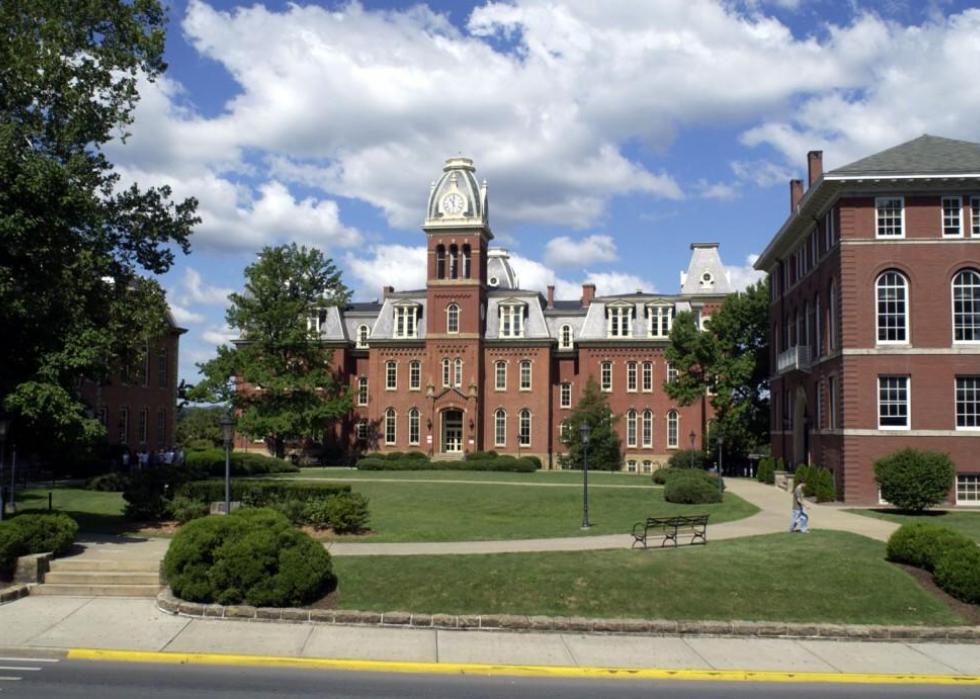 48 / 50
Swimmerguy269 // Wikicommons
West Virginia: West Virginia University
Location: Morgantown, WV
Acceptance rate: 76%
Net price: $10,814
SAT range: 915–1130
Number of students: 20,524
Graduation rate: 57%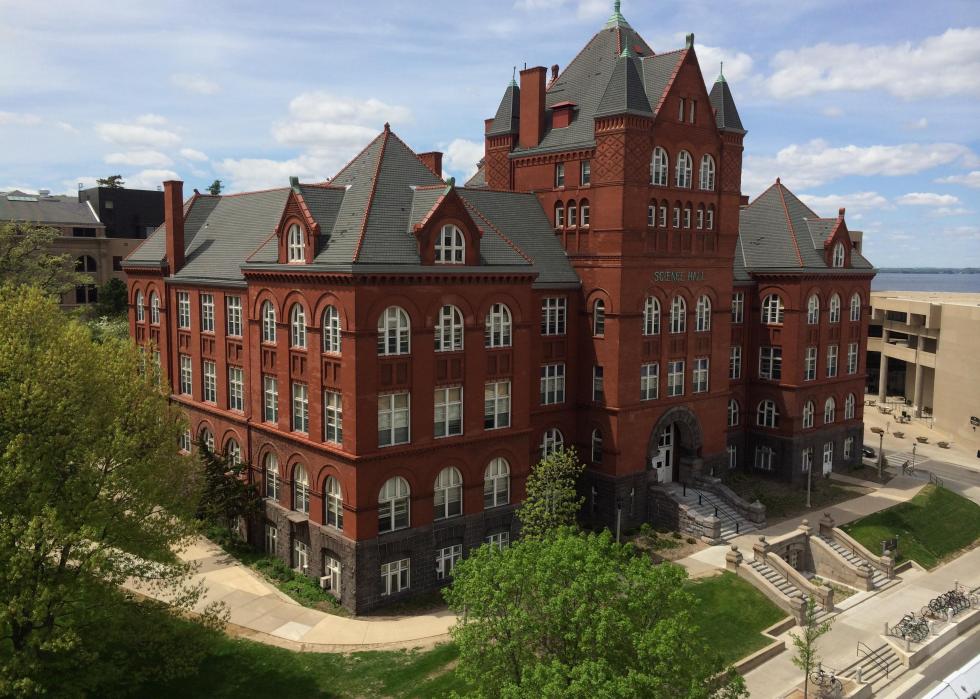 49 / 50
Wisconsin: University of Wisconsin
Location: Madison, WI
Acceptance rate: 53%
Net price: $15,874
SAT range: 1200–1420
Number of students: 28,577
Graduation rate: 85%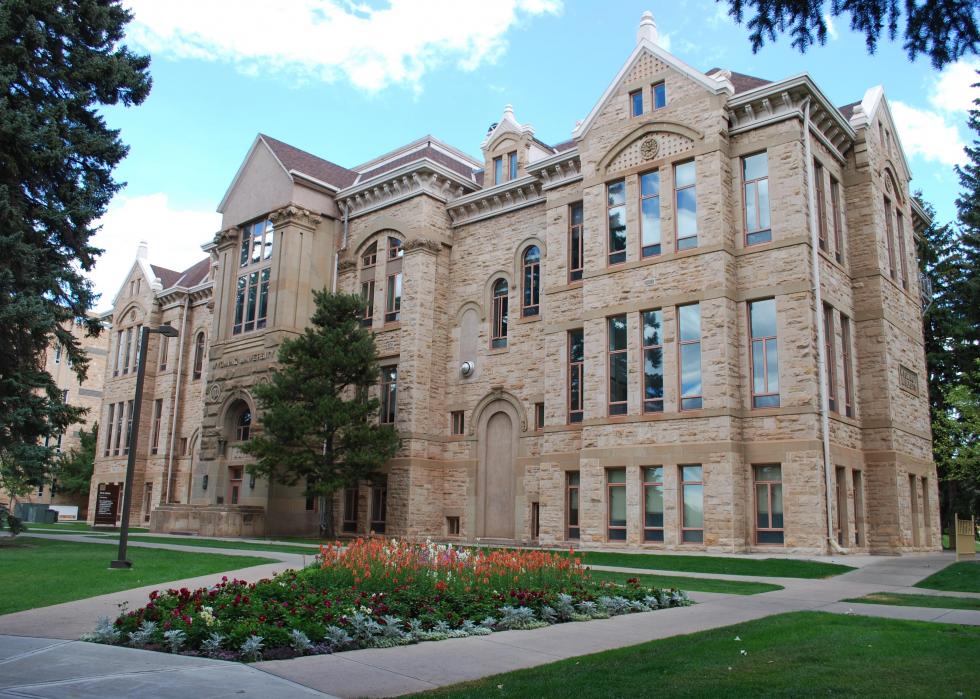 50 / 50
Thecoldmidwest // Wikicommons
Wyoming: University of Wyoming
Location: Laramie, WY
Acceptance rate: 95%
Net price: $13,155
SAT range: 960–1210
Number of students: 8,102
Graduation rate: 55%