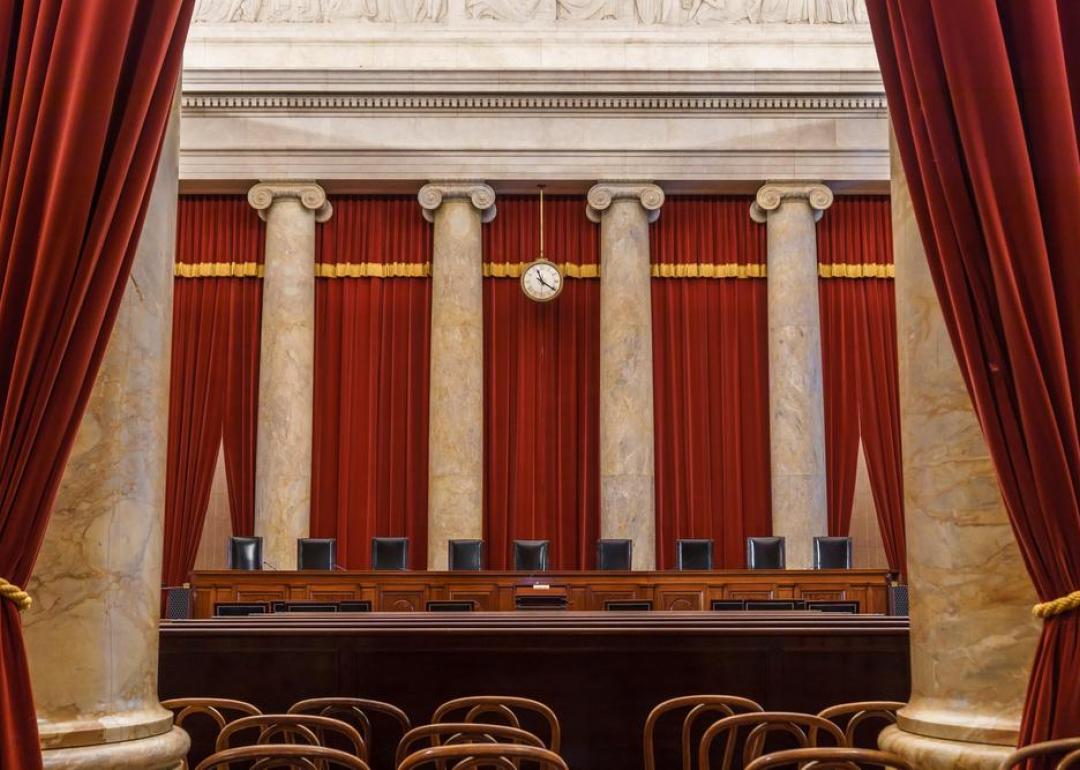 Influential Supreme Court decisions decided by one vote
Erik Cox Photography // Shutterstock
Influential Supreme Court cases decided by one vote
As the highest court in the United States, the Supreme Court has many vital responsibilities—including determining whether a law or executive act violates the constitution, serving as the court of last resort, and protecting the civil liberties of Americans.
Since justices are nominated by presidents and serve for life, it makes choosing a new head of state that much more consequential. In fact, recent polling shows voters in 2016 were motivated to vote for Donald Trump with the hopes of getting a Republican justice on the Court. Their efforts have already paid off: Trump has appointed Justice Neil Gorsuch, and with the retirement of Justice Anthony Kennedy, he is likely to get two picks during his first term.
History shows a single judge can swing a landmark case. One-vote decisions guaranteed same-sex marriage across the nation, required law enforcement to inform people of their rights, and allowed corporations the have the same political speech freedom as individuals.
To revisit these decisions, Stacker compiled a list of the 30 most influential Supreme Court cases decided by a single vote—first by running cases classified under each chief justice's court through Wikimedia Tool Labs, and then gathering background from the law project Oyez. They were then ranked by the amount of Wikipedia page views each case has gathered in 2018. Read on to become familiar with how the top court in the country has influenced the law of the land.
ALSO: Explaining the most influential Supreme Court cases of the past term