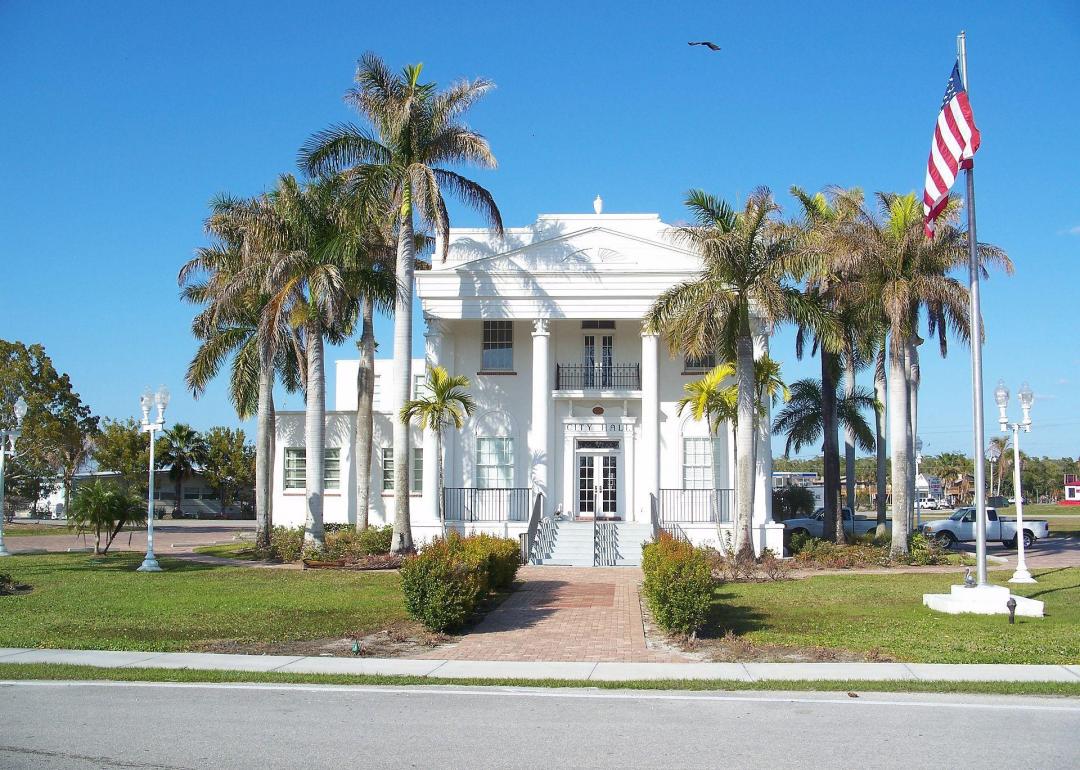 Counties with the worst income inequality
Ebyabe // Wikimedia Commons
Counties with the worst income equality
Income inequality is an especially pressing issue in the United States, particularly when compared to other economic superpowers around the world. In the past 35 years, countries in Western Europe that boast some of the strongest gross domestic products internationally have the top 1% consistently controlling between 10% and 12% of national income: Approximately half of the 22–24% is held by the bottom half of breadwinners.
While the United States shared this healthy balance in 1980, the tables have since turned, with the top 1% now controlling an immense 20% of income and the bottom half earning about 13% of the nation's wealth. While this immense disparity should be troubling to people across the nation, certain regions contribute much more heavily to the income gap than others.
In seeking to highlight the locations which best exemplify this problem, Stacker referenced data from the Economic Policy Institute and listed the 50 American counties with the worst income inequality. These counties are ranked according to ratio of average income earned by the top 1% to the average income earned by the remainder of the county's population.
Read on to see if your county is among the most economically unequal in the nation.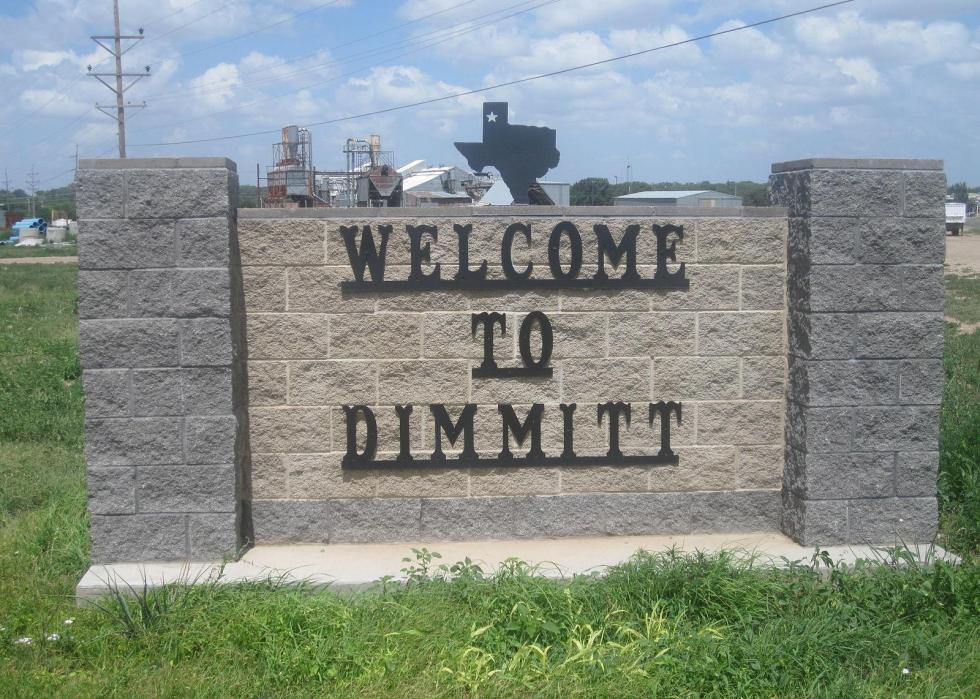 1 / 50
Billy Hathorn // Wikimedia Commons
#50. Dimmit County, TX
Average income of the top 1%: $1,239,893
Average income of the bottom 99%: $35,272
Top-to-bottom multiple: 35.2x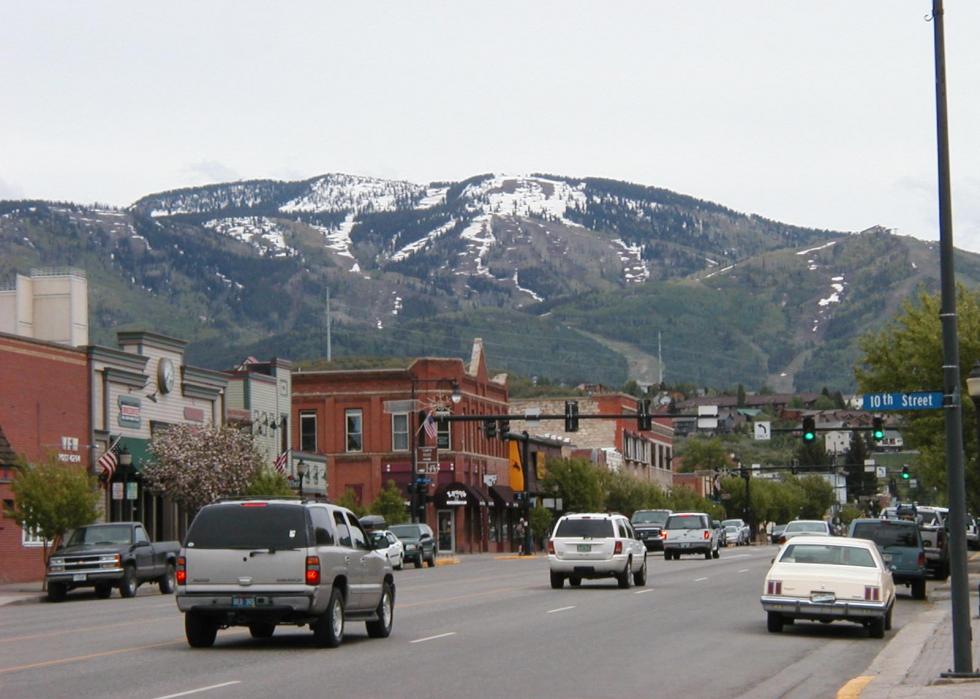 2 / 50
katkimchee // Wikimedia Commons
#49. Routt County, CO
Average income of the top 1%: $2,507,070
Average income of the bottom 99%: $71,006
Top-to-bottom multiple: 35.3x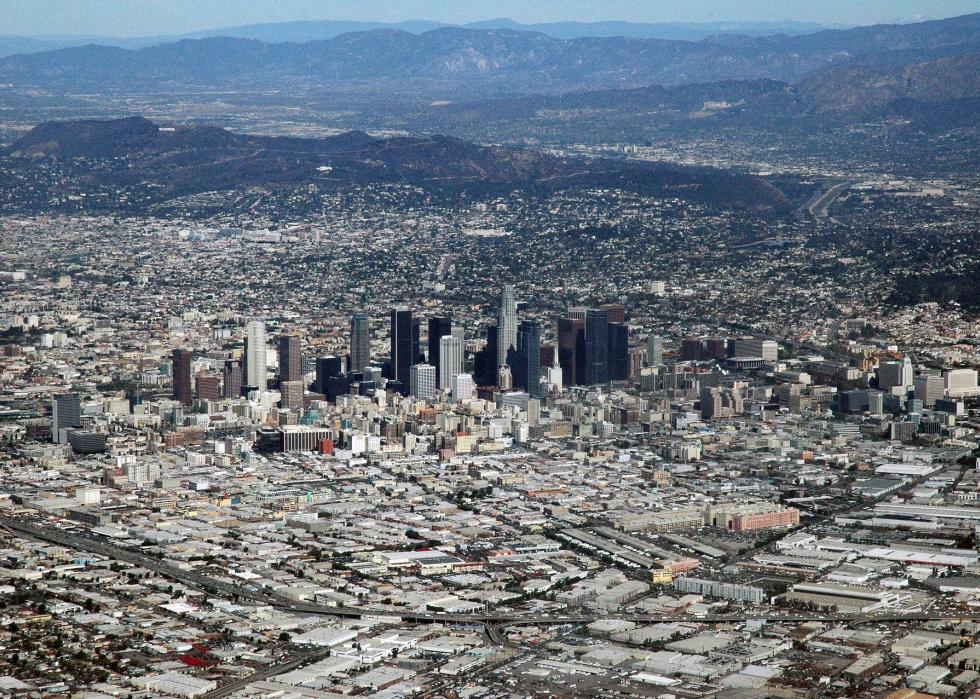 3 / 50
Marshall Astor // Wikimedia Commons
#48. Los Angeles County, CA
Average income of the top 1%: $1,780,441
Average income of the bottom 99%: $50,122
Top-to-bottom multiple: 35.5x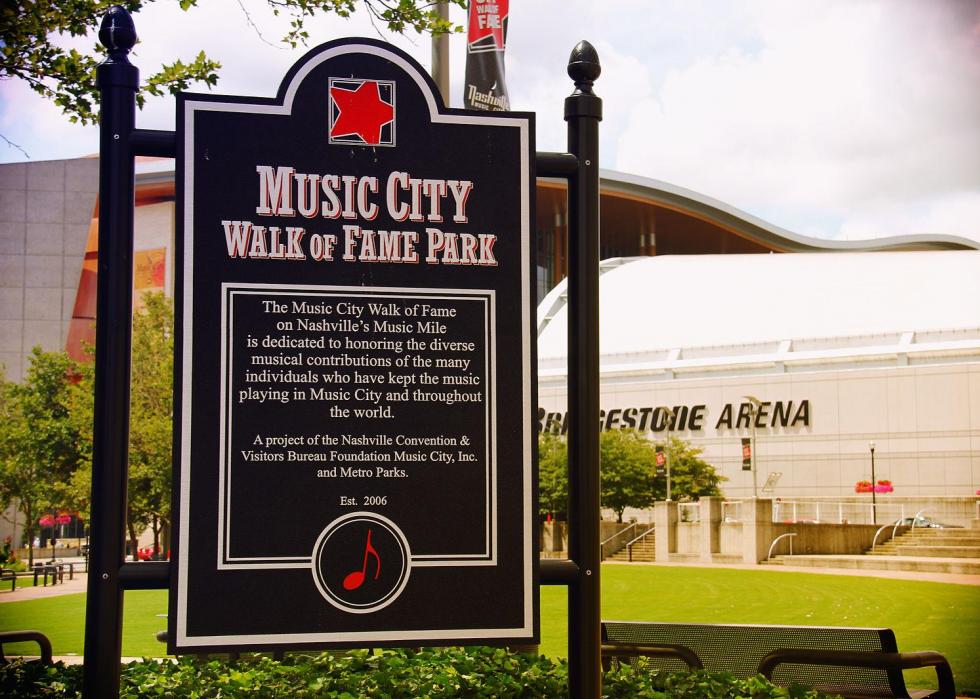 4 / 50
Adinda Uneputty // Wikimedia Commons
#47. Davidson County, TN
Average income of the top 1%: $1,851,972
Average income of the bottom 99%: $51,955
Top-to-bottom multiple: 35.6x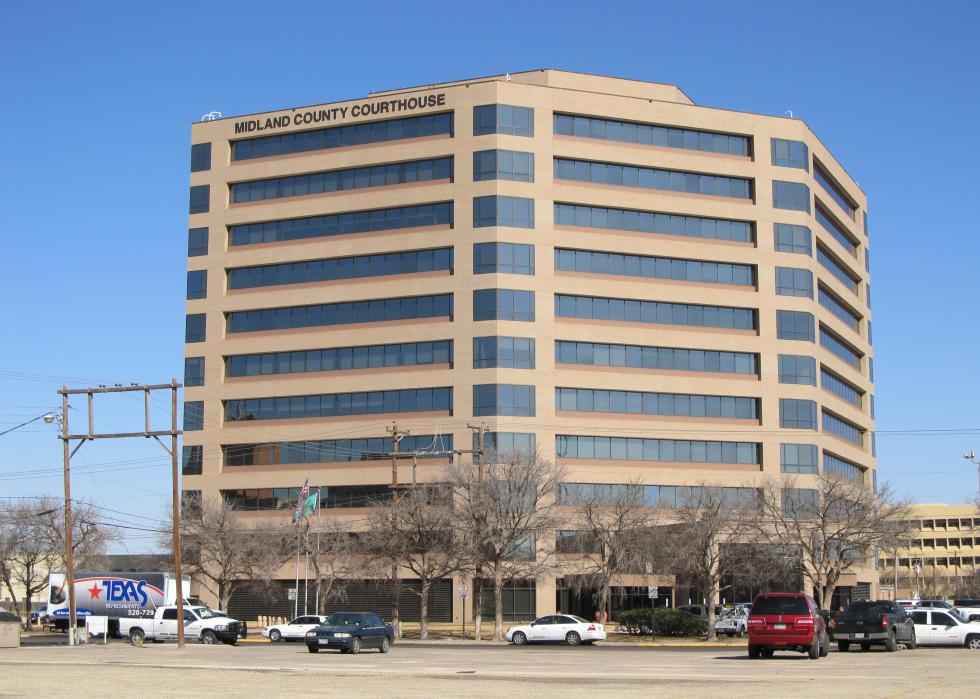 5 / 50
Georgia Guercio // Wikimedia Commons
#46. Midland County, TX
Average income of the top 1%: $2,940,433
Average income of the bottom 99%: $81,857
Top-to-bottom multiple: 35.9x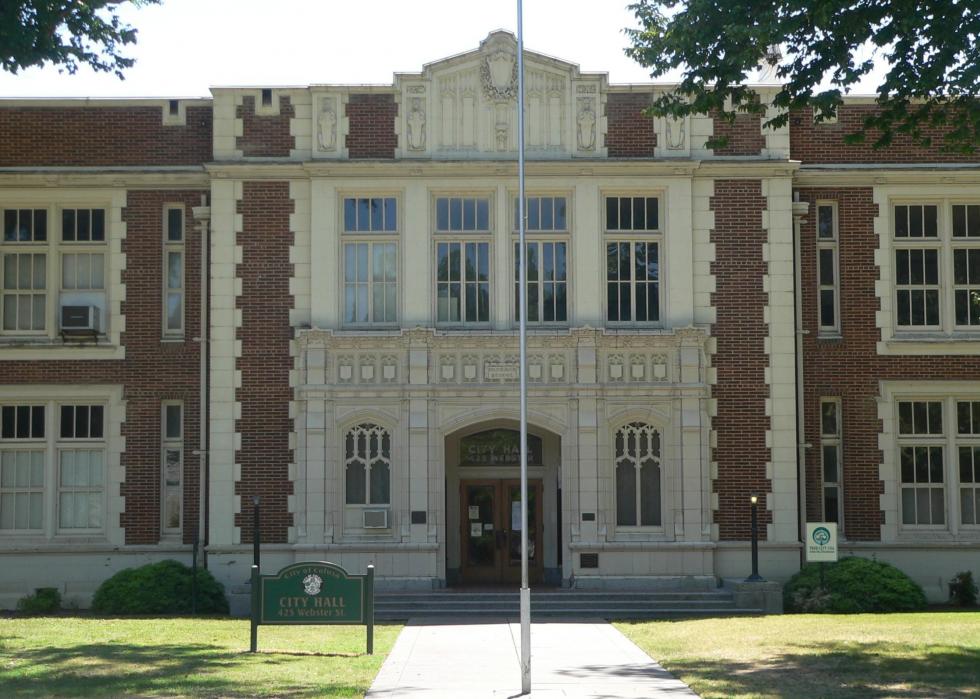 6 / 50
Ammodramus // Wikimedia Commons
#45. Colusa County, CA
Average income of the top 1%: $1,585,605
Average income of the bottom 99%: $43,693
Top-to-bottom multiple: 36.3x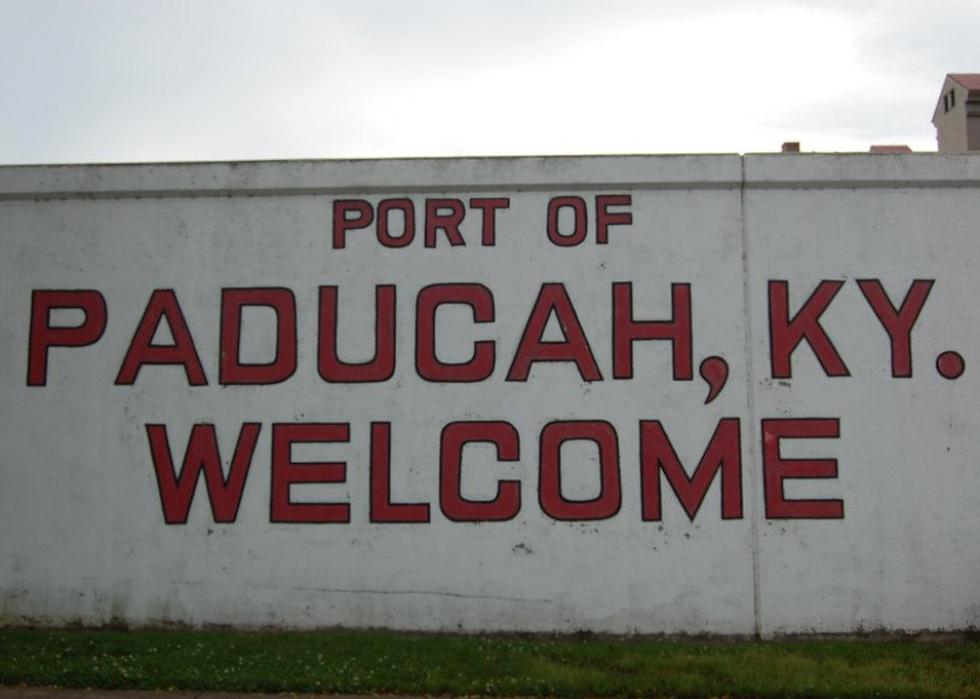 7 / 50
Midnight Beliver // flickr
#44. McCracken County, KY
Average income of the top 1%: $1,489,691
Average income of the bottom 99%: $40,881
Top-to-bottom multiple: 36.4x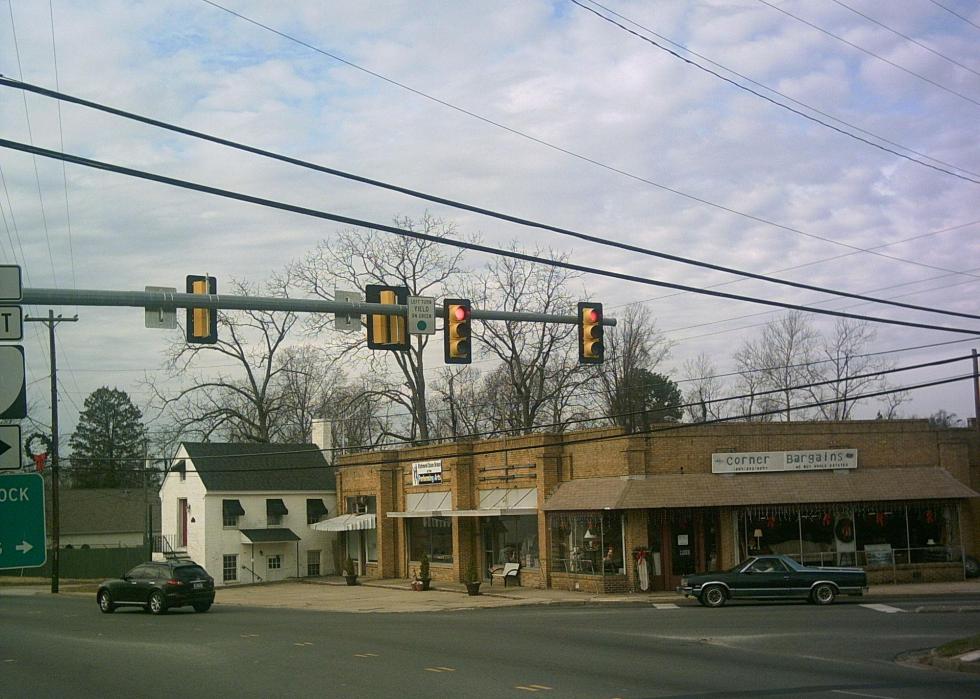 8 / 50
Ser Amantio di Nicolao // Wikimedia Commons
#43. Richmond County, VA
Average income of the top 1%: $1,581,439
Average income of the bottom 99%: $42,431
Top-to-bottom multiple: 37.3x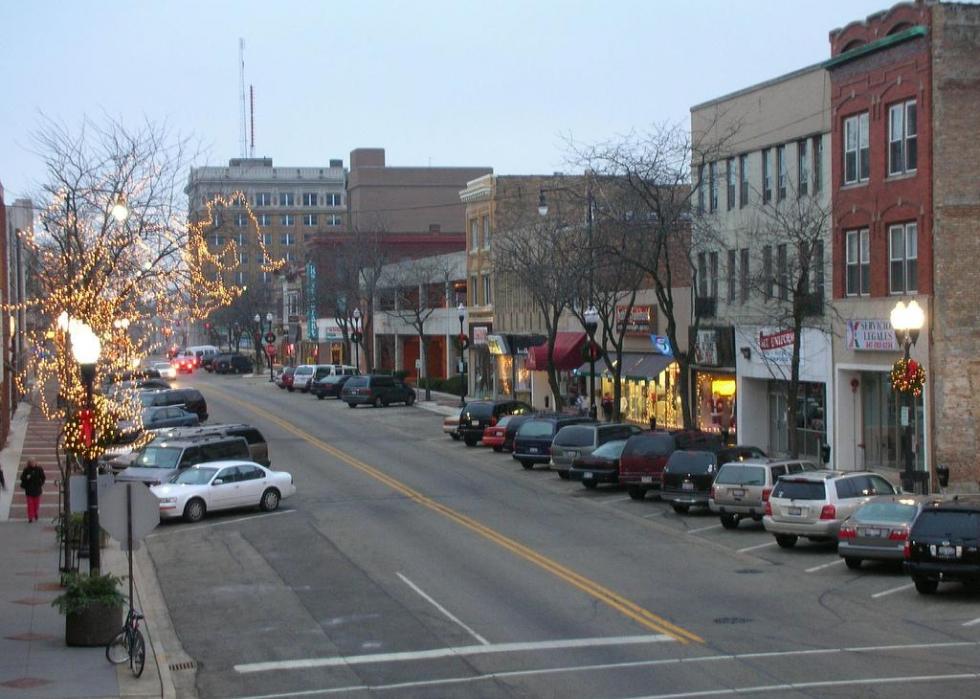 9 / 50
Richie Diesterheft // Flickr
#42. Lake County, IL
Average income of the top 1%: $3,113,398
Average income of the bottom 99%: $83,238
Top-to-bottom multiple: 37.4x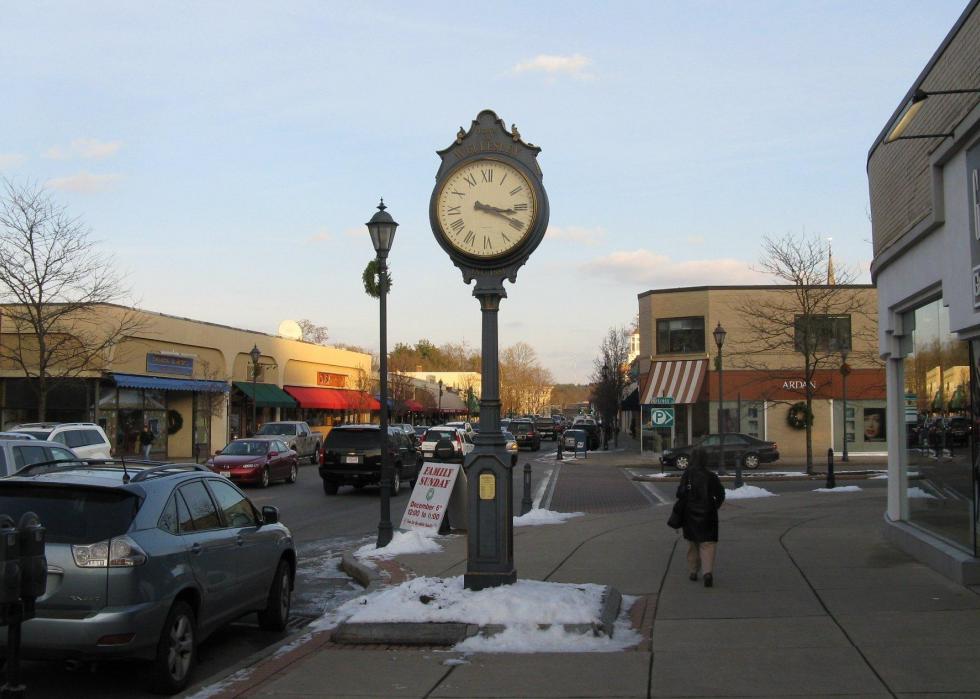 10 / 50
John Phelan // Wikimedia Commons
#41. Norfolk County, MA
Average income of the top 1%: $3,184,335
Average income of the bottom 99%: $83,872
Top-to-bottom multiple: 38x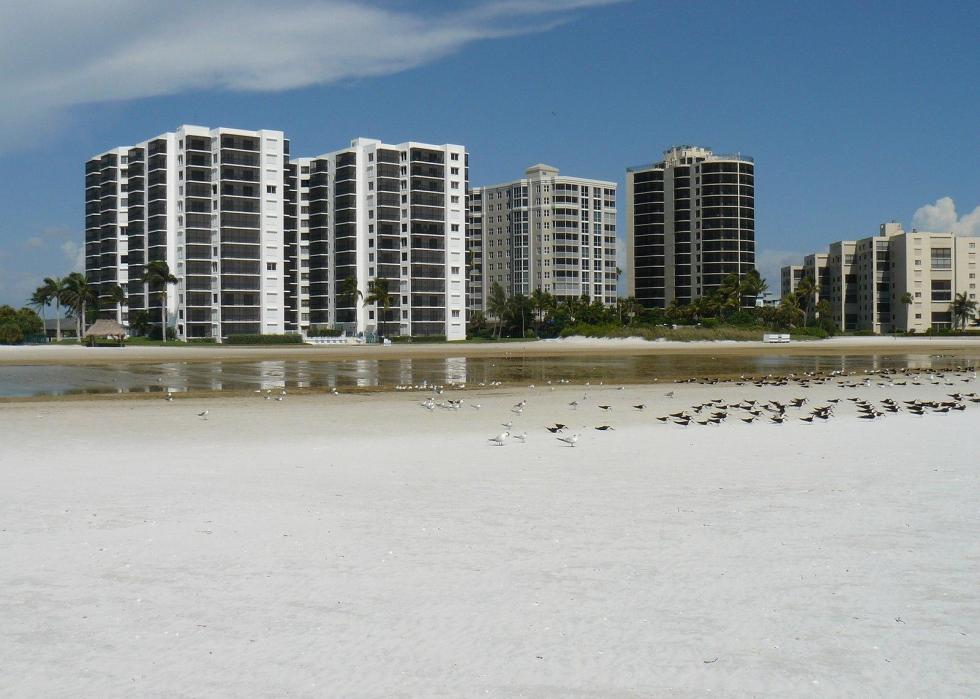 11 / 50
qwesy qwesy // Wikimedia Commons
#40. Lee County, FL
Average income of the top 1%: $1,673,922
Average income of the bottom 99%: $43,148
Top-to-bottom multiple: 38.8x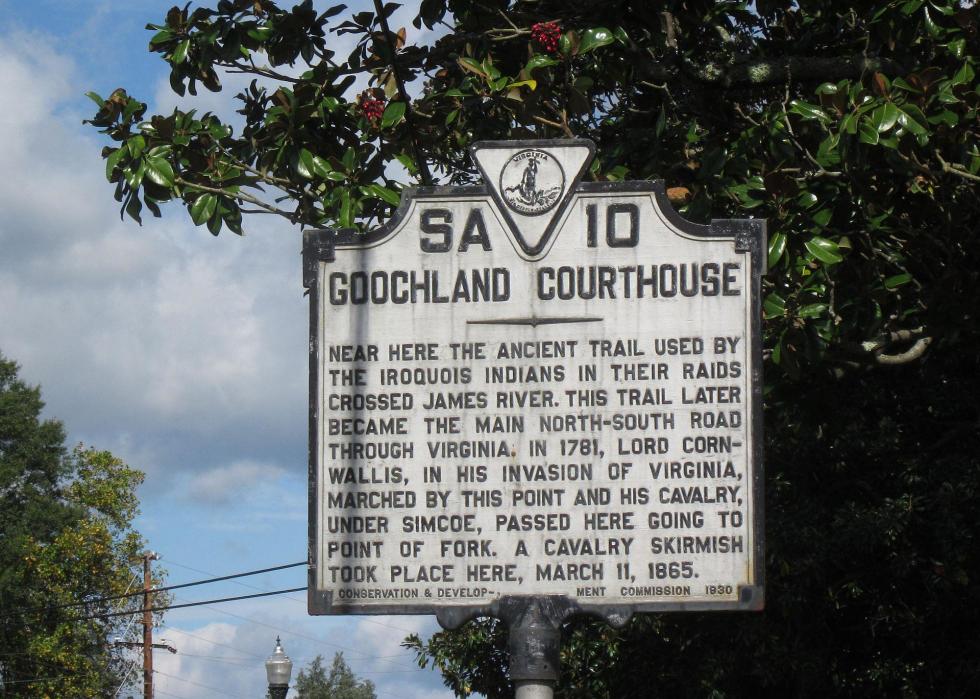 12 / 50
Doug Kerr // Wikimedia Commons
#39. Goochland County, VA
Average income of the top 1%: $3,983,301
Average income of the bottom 99%: $102,518
Top-to-bottom multiple: 38.9x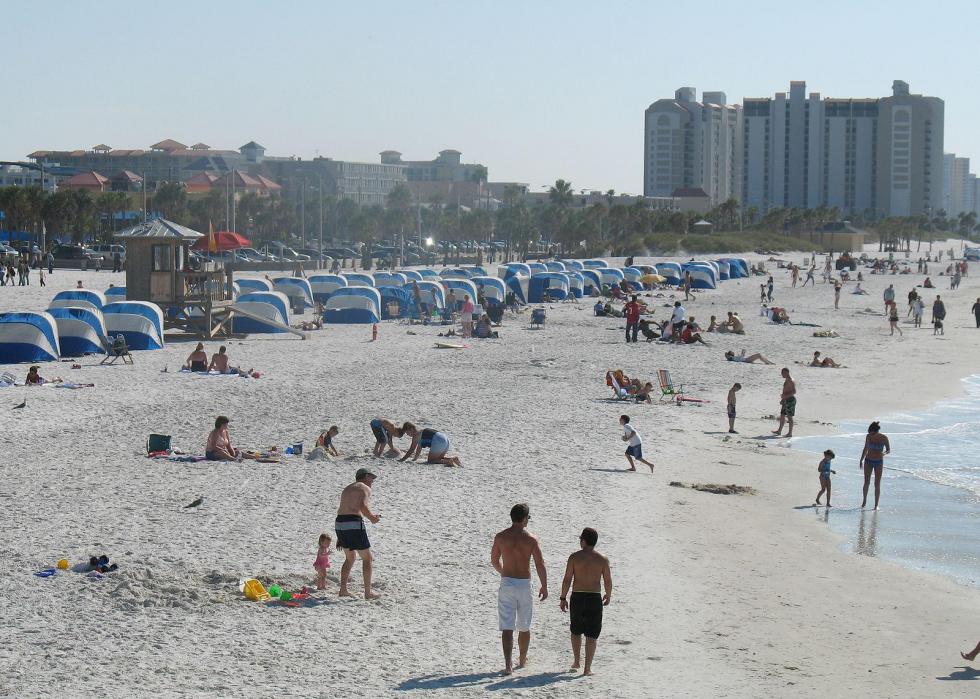 13 / 50
2candle // Wikimedia Commons
#38. Pinellas County, FL
Average income of the top 1%: $1,400,070
Average income of the bottom 99%: $35,758
Top-to-bottom multiple: 39.2x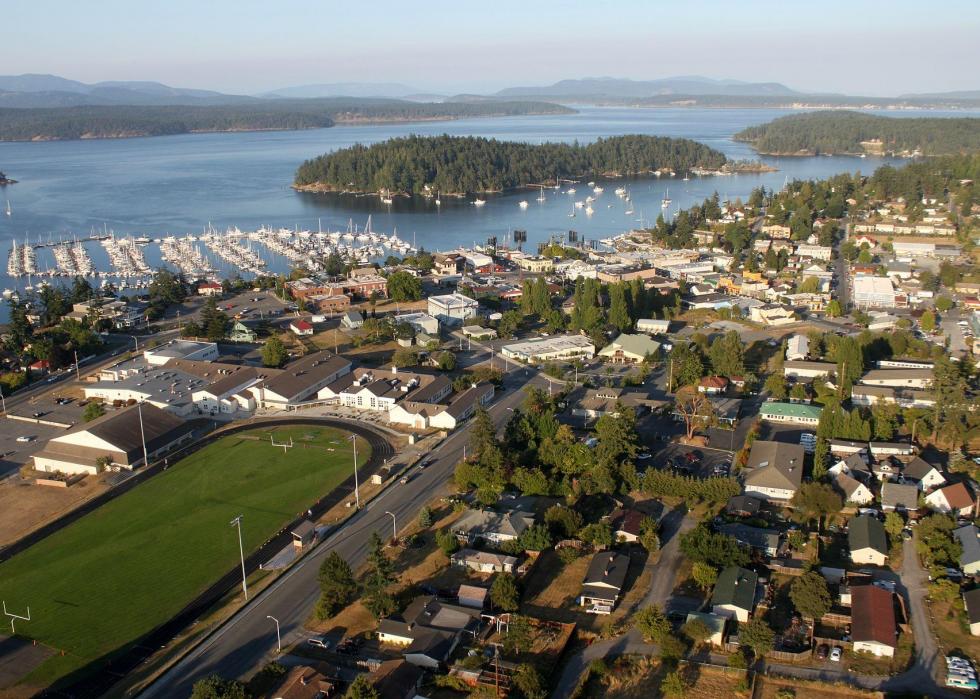 14 / 50
Jelson25 // Wikimedia Commons
#37. San Juan County, WA
Average income of the top 1%: $2,004,457
Average income of the bottom 99%: $50,582
Top-to-bottom multiple: 39.6x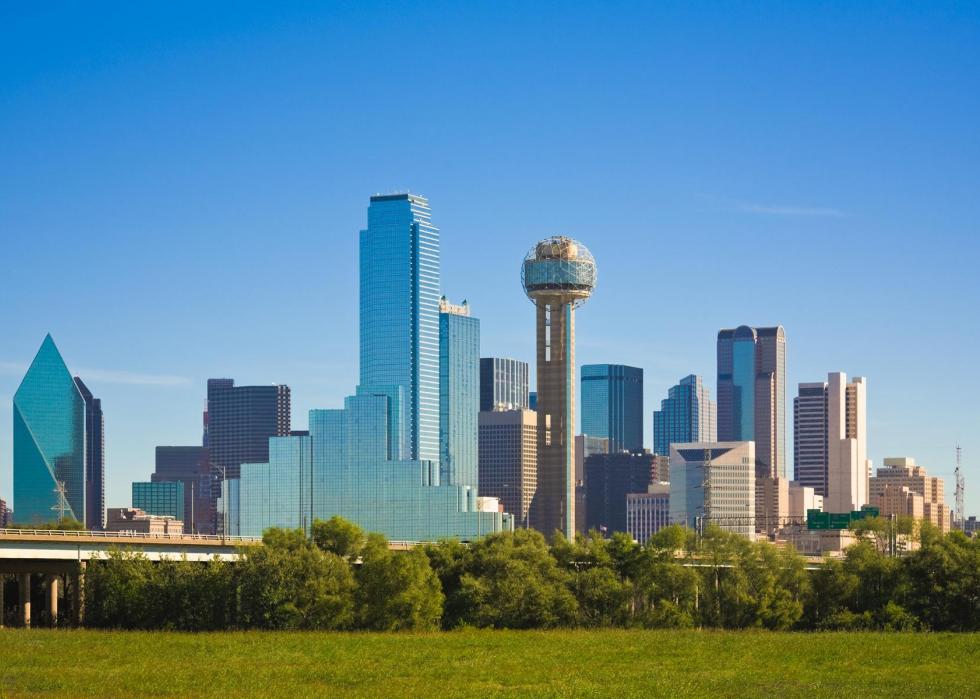 15 / 50
Alan Botting // Wikimedia Commons
#36. Dallas County, TX
Average income of the top 1%: $2,192,650
Average income of the bottom 99%: $53,681
Top-to-bottom multiple: 40.8x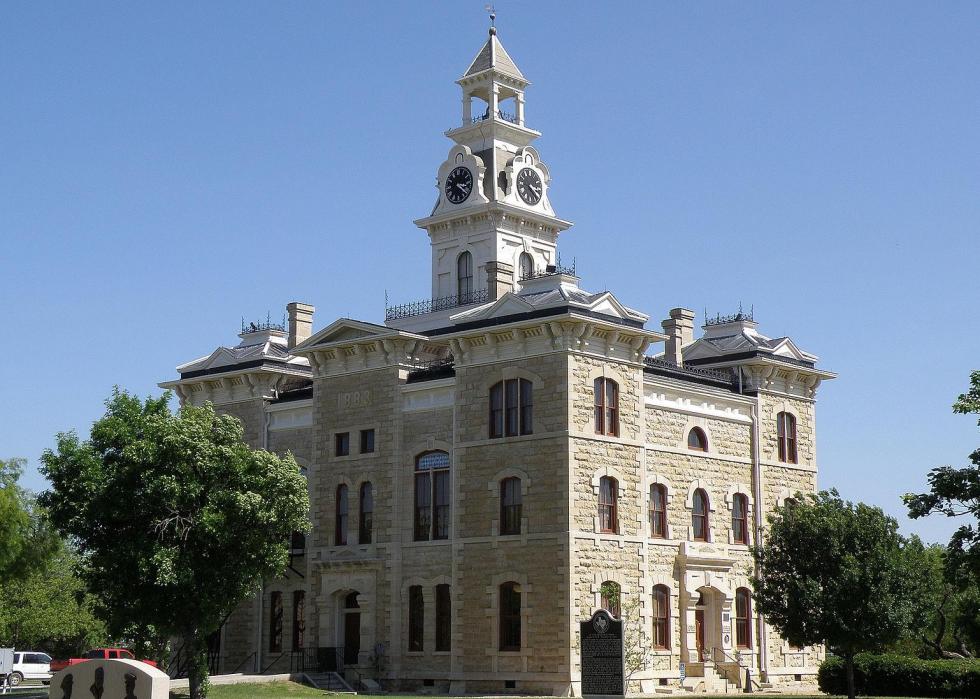 16 / 50
Jim Bowen // Wikimiedia Commons
#35. Shackelford County, TX
Average income of the top 1%: $1,641,558
Average income of the bottom 99%: $39,435
Top-to-bottom multiple: 41.6x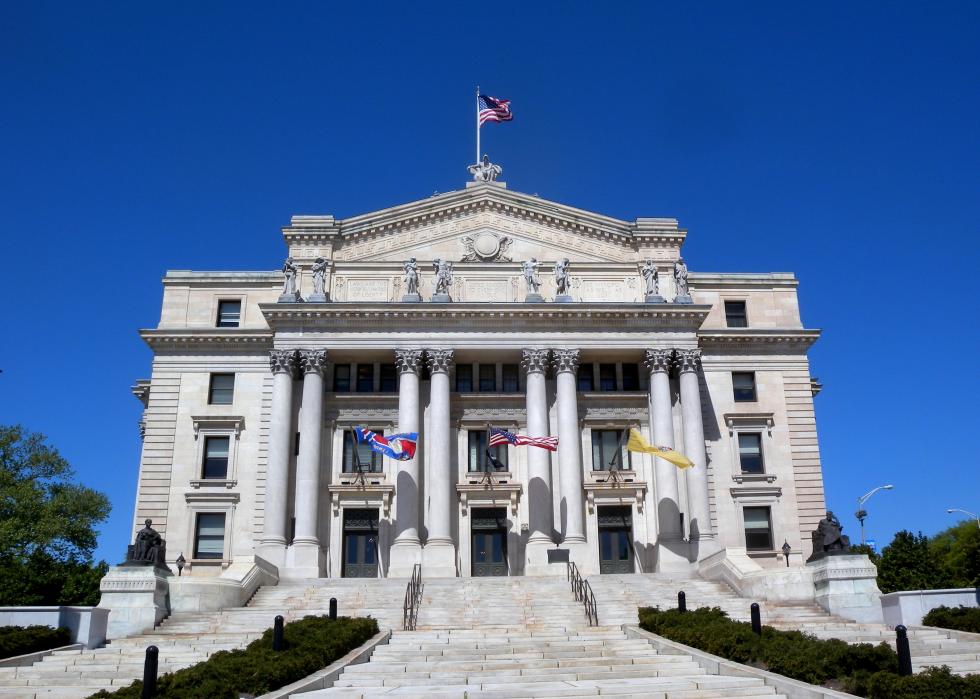 17 / 50
Jim.henderson // Wikimedia Commons
#34. Essex County, NJ
Average income of the top 1%: $2,434,197
Average income of the bottom 99%: $58,195
Top-to-bottom multiple: 41.8x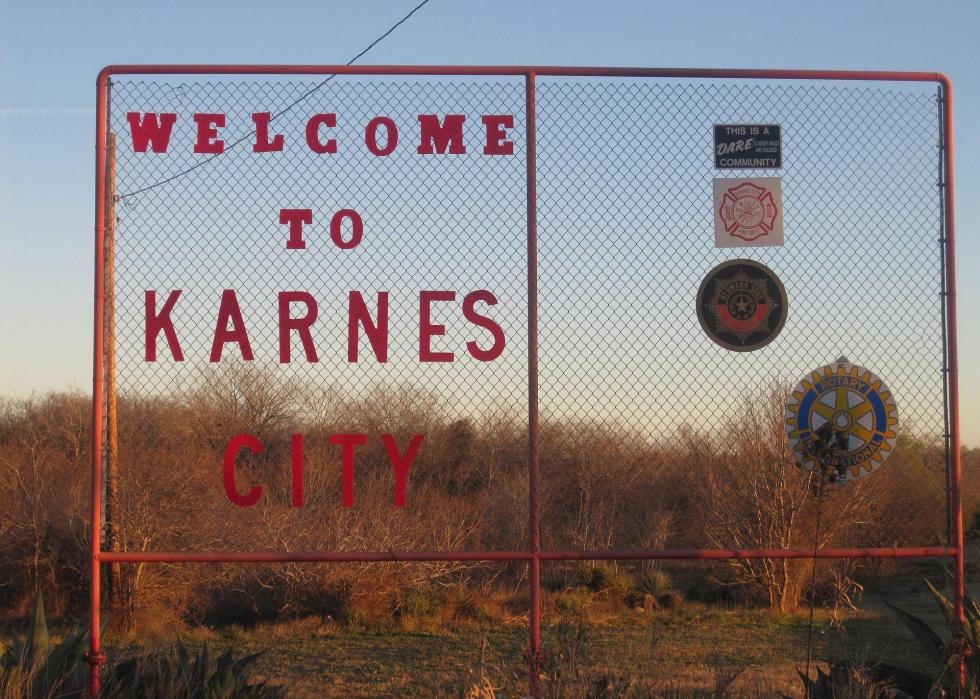 18 / 50
Billy Hathorn // Wikimedia Commons
#33. Karnes County, TX
Average income of the top 1%: $3,017,231
Average income of the bottom 99%: $71,439
Top-to-bottom multiple: 42.2x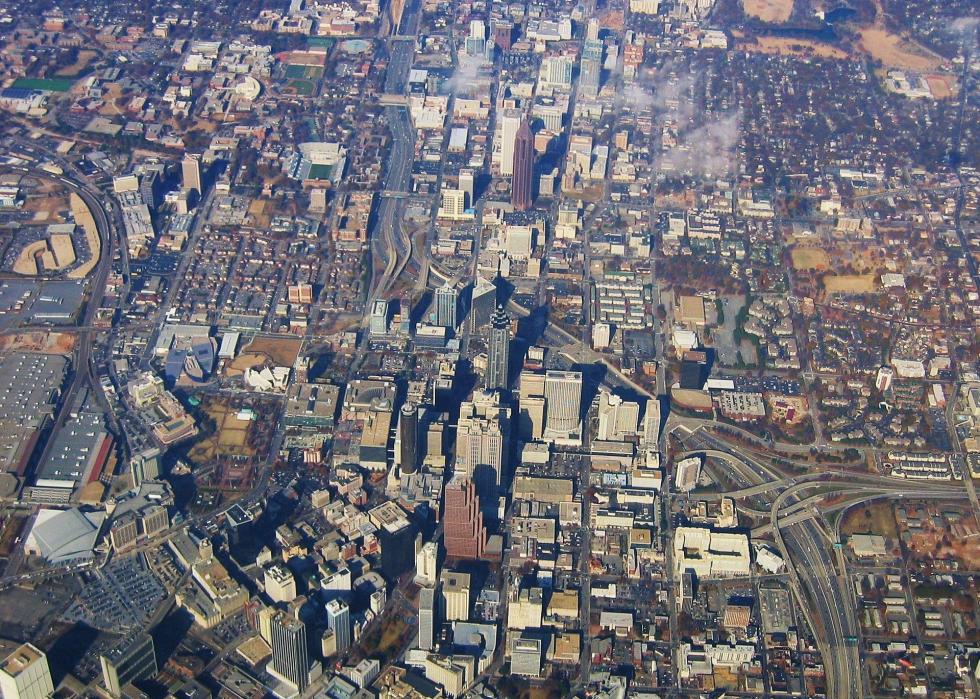 19 / 50
Ron Reiring // Wikimedia Commons
#32. Fulton County, GA
Average income of the top 1%: $2,718,778
Average income of the bottom 99%: $64,232
Top-to-bottom multiple: 42.3x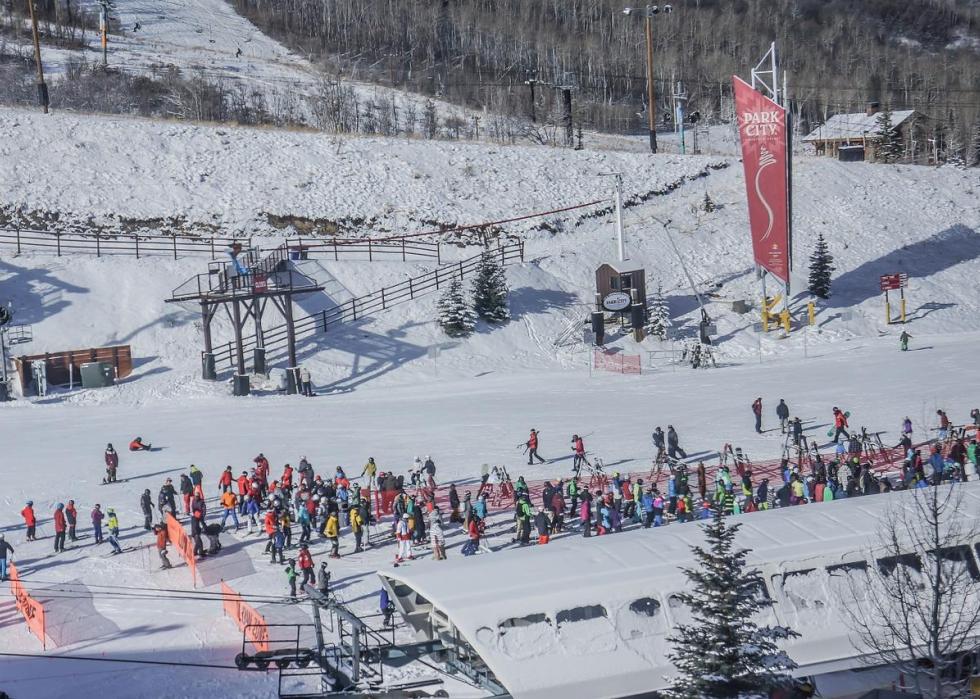 20 / 50
#31. Summit County, UT
Average income of the top 1%: $4,784,667
Average income of the bottom 99%: $110,003
Top-to-bottom multiple: 43.5x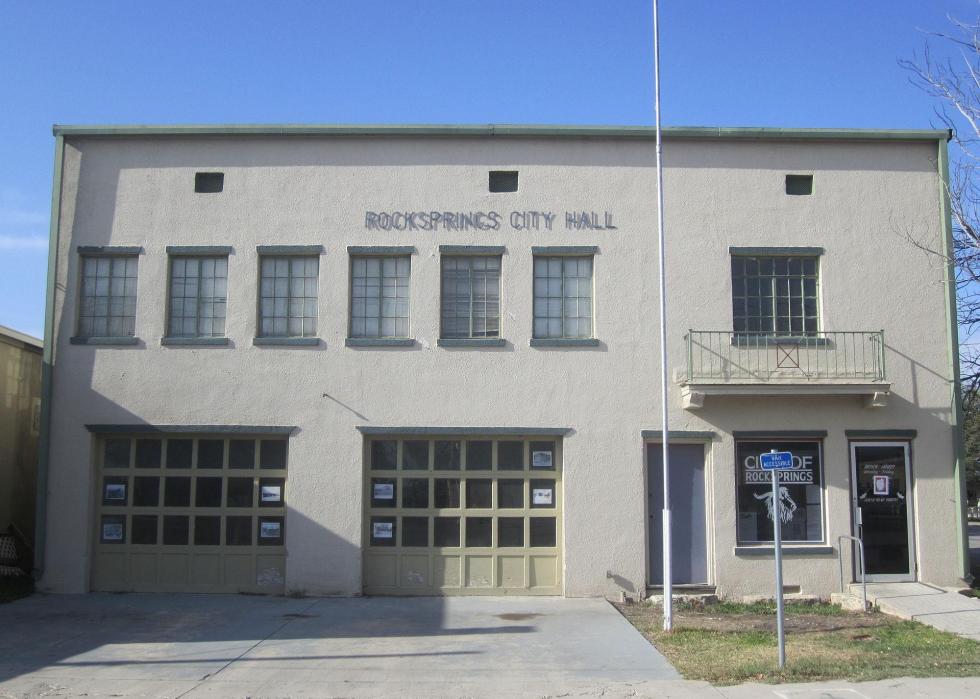 21 / 50
Billy Hathorn // Wikimedia Commons
#30. Edwards County, TX
Average income of the top 1%: $1,561,788
Average income of the bottom 99%: $35,558
Top-to-bottom multiple: 43.9x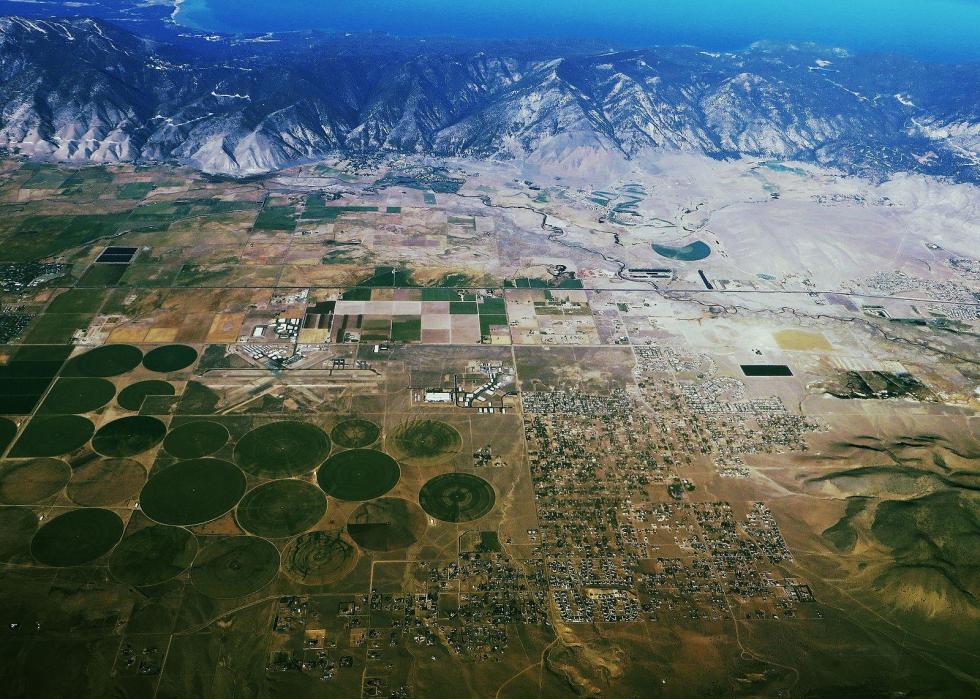 22 / 50
Ken L. // Wikimedia Commons
#29. Douglas County, NV
Average income of the top 1%: $2,272,387
Average income of the bottom 99%: $51,276
Top-to-bottom multiple: 44.3x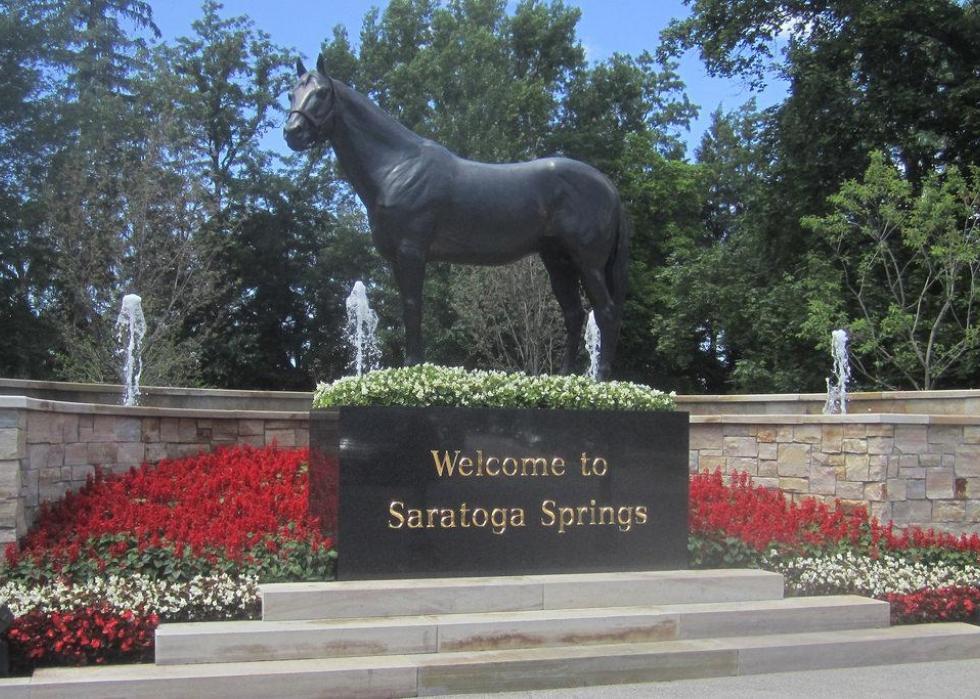 23 / 50
#28. Saratoga County, NY
Average income of the top 1%: $2,549,869
Average income of the bottom 99%: $56,124
Top-to-bottom multiple: 45.4x
24 / 50
Greg L. Wright // Wikimedia Commons
#27. Blaine County, ID
Average income of the top 1%: $3,623,758
Average income of the bottom 99%: $77,353
Top-to-bottom multiple: 46.8x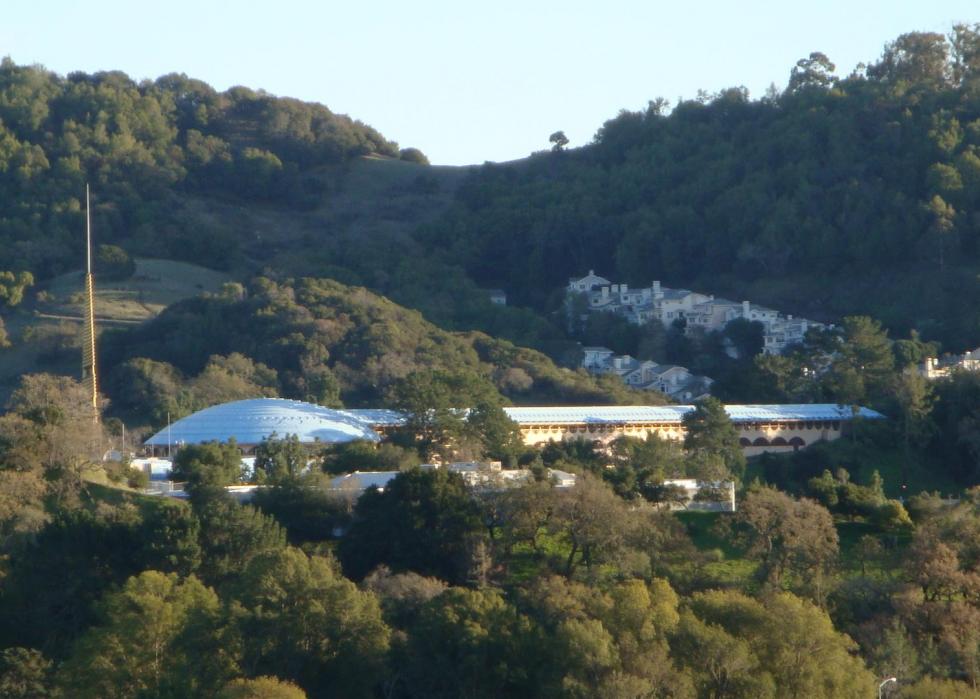 25 / 50
Fizbin // Wikimedia Commons
#26. Marin County, CA
Average income of the top 1%: $4,630,737
Average income of the bottom 99%: $98,504
Top-to-bottom multiple: 47x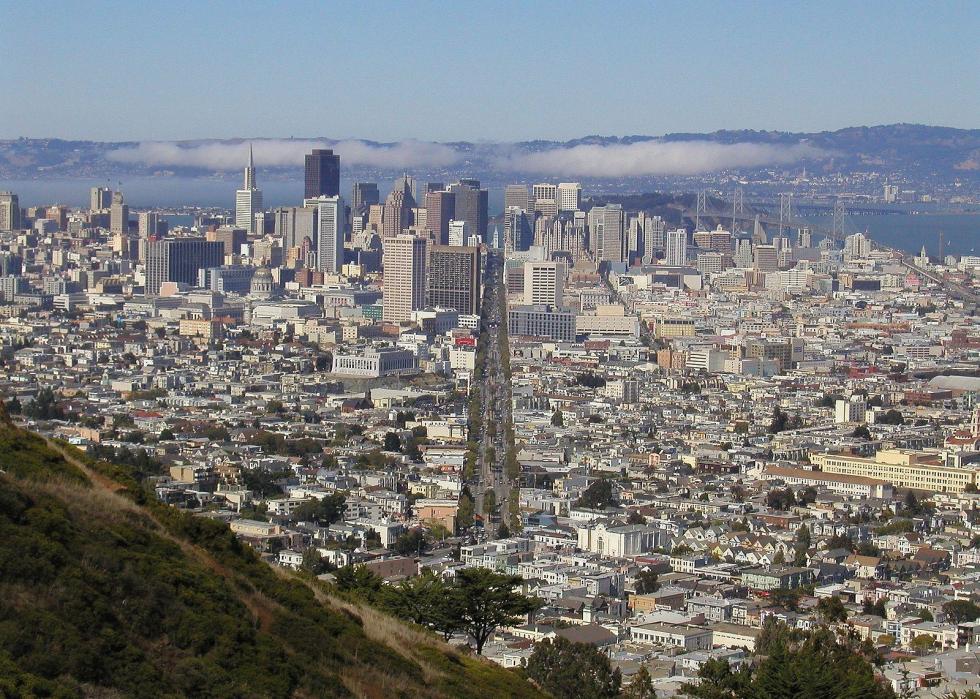 26 / 50
Vincent Bloch // Wikimedia Commons
#25. San Francisco County, CA
Average income of the top 1%: $4,109,379
Average income of the bottom 99%: $85,107
Top-to-bottom multiple: 48.3x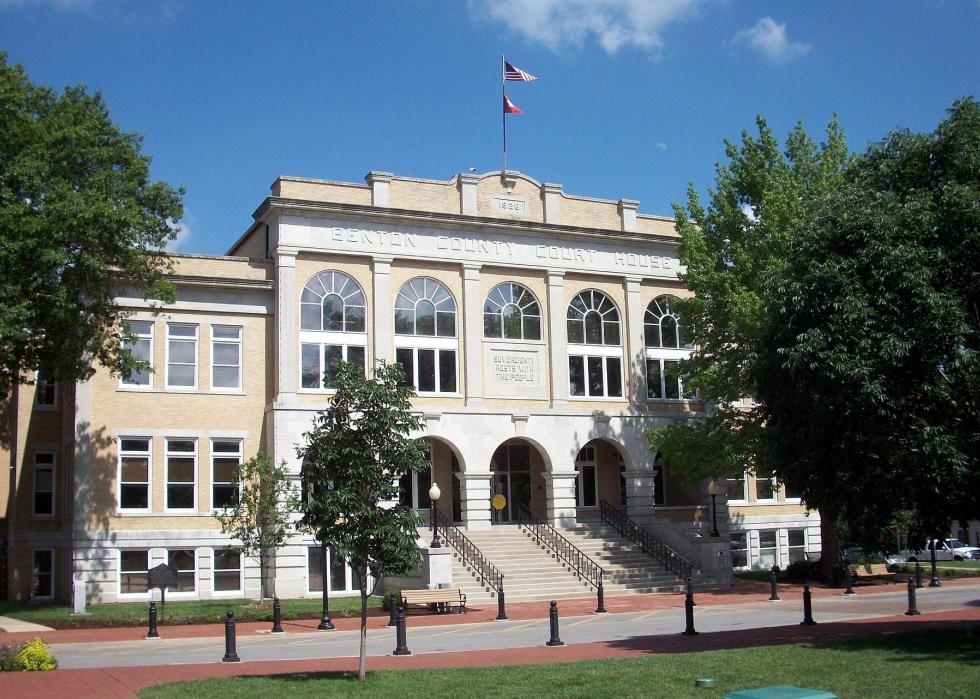 27 / 50
Brandonrush // Wikimedia Commons
#24. Benton County, AR
Average income of the top 1%: $3,162,818
Average income of the bottom 99%: $65,307
Top-to-bottom multiple: 48.4x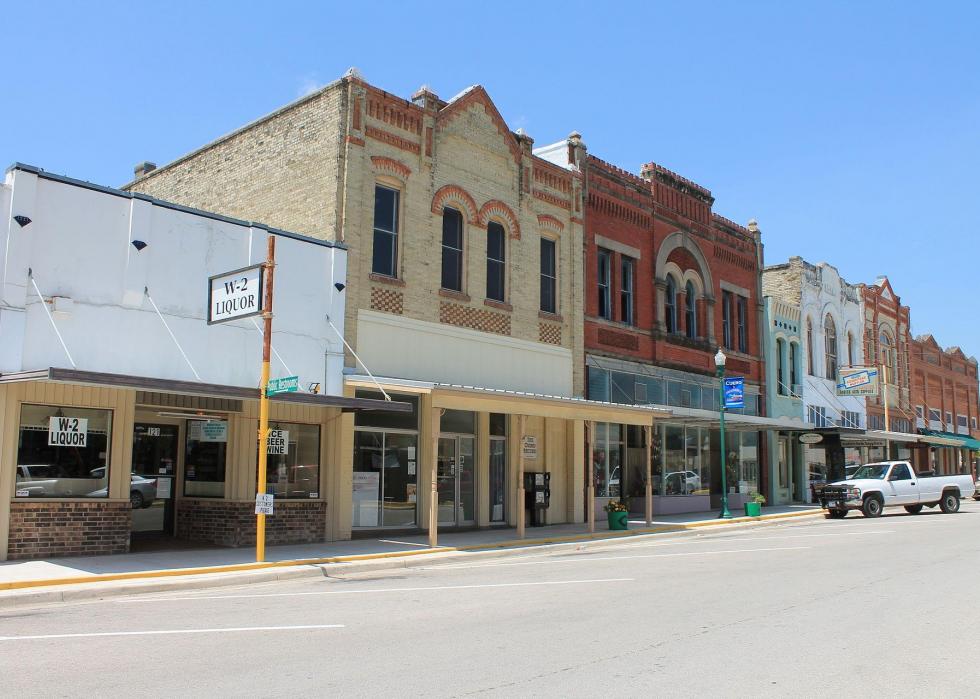 28 / 50
Renelibrary // Wikimedia Commons
#23. DeWitt County, TX
Average income of the top 1%: $2,733,797
Average income of the bottom 99%: $55,743
Top-to-bottom multiple: 49x
29 / 50
#22. San Mateo County, CA
Average income of the top 1%: $5,104,087
Average income of the bottom 99%: $103,906
Top-to-bottom multiple: 49.1x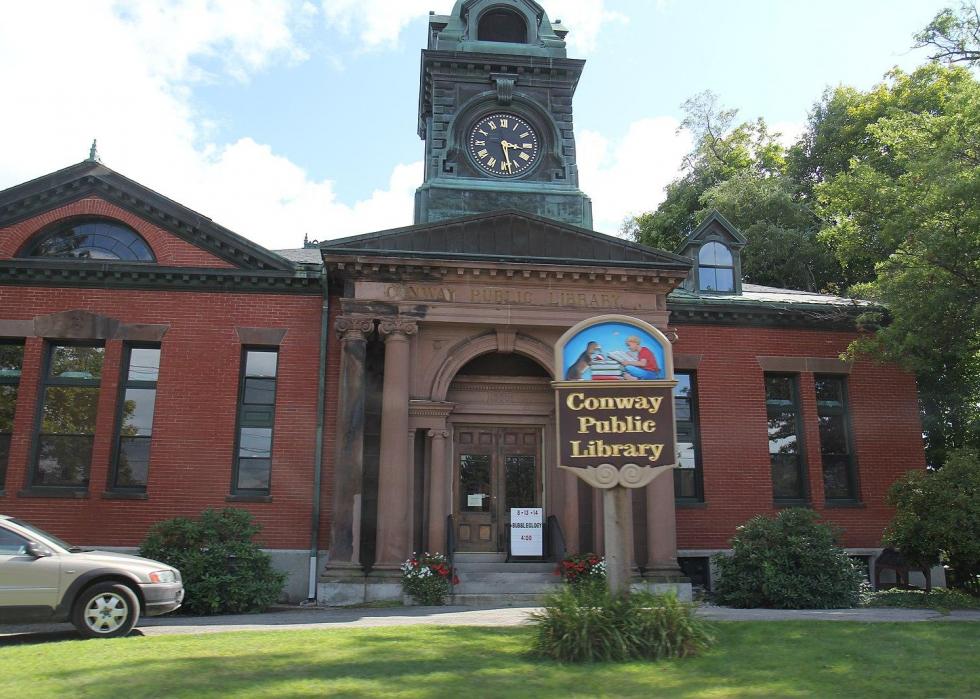 30 / 50
Royalbroil // Wikimedia Commons
#21. Carroll County, NH
Average income of the top 1%: $2,470,998
Average income of the bottom 99%: $48,980
Top-to-bottom multiple: 50.4x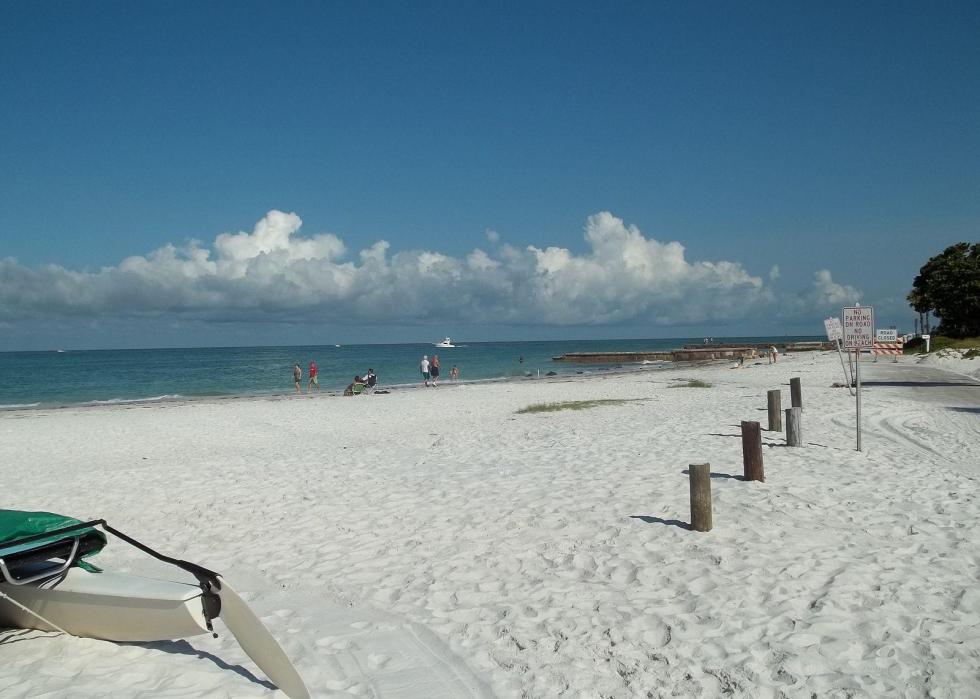 31 / 50
Ebyabe // Wikimedia Commons
#20. Sarasota County, FL
Average income of the top 1%: $2,118,448
Average income of the bottom 99%: $41,962
Top-to-bottom multiple: 50.5x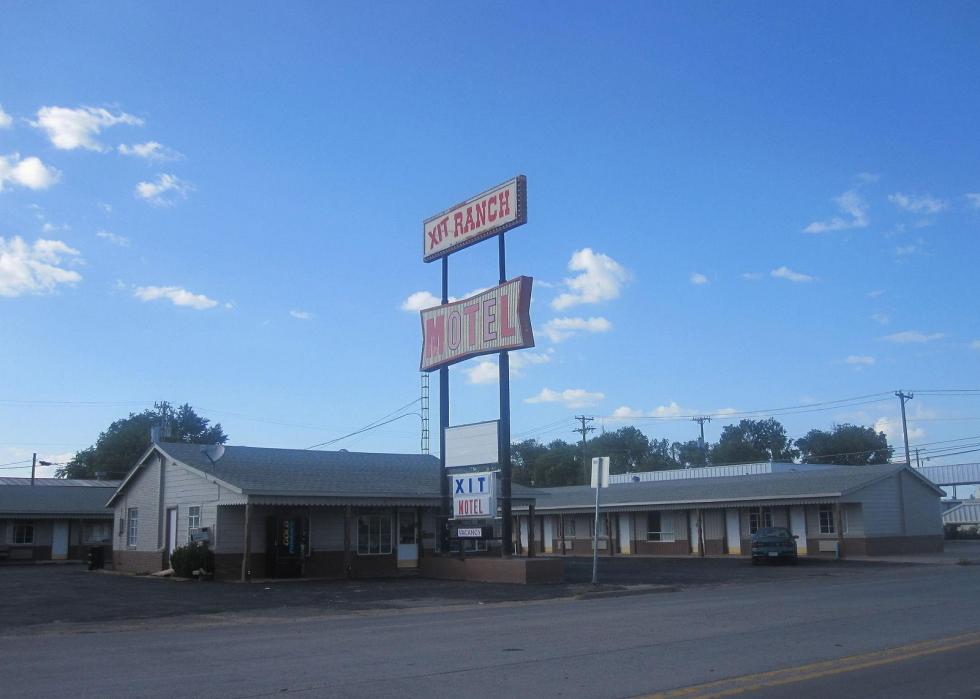 32 / 50
Billy Hathorn // Wikimedia Commons
#19. Dallam County, TX
Average income of the top 1%: $2,569,241
Average income of the bottom 99%: $50,815
Top-to-bottom multiple: 50.6x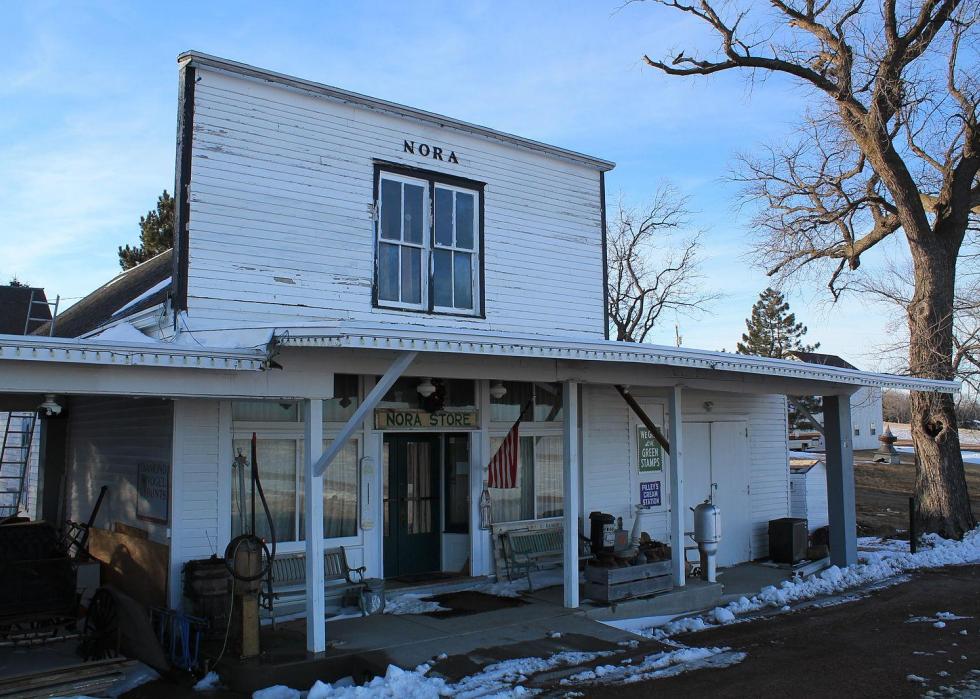 33 / 50
Michaelzamboni // Wikimedia Commons
#18. Union County, SD
Average income of the top 1%: $4,835,625
Average income of the bottom 99%: $92,752
Top-to-bottom multiple: 52.1x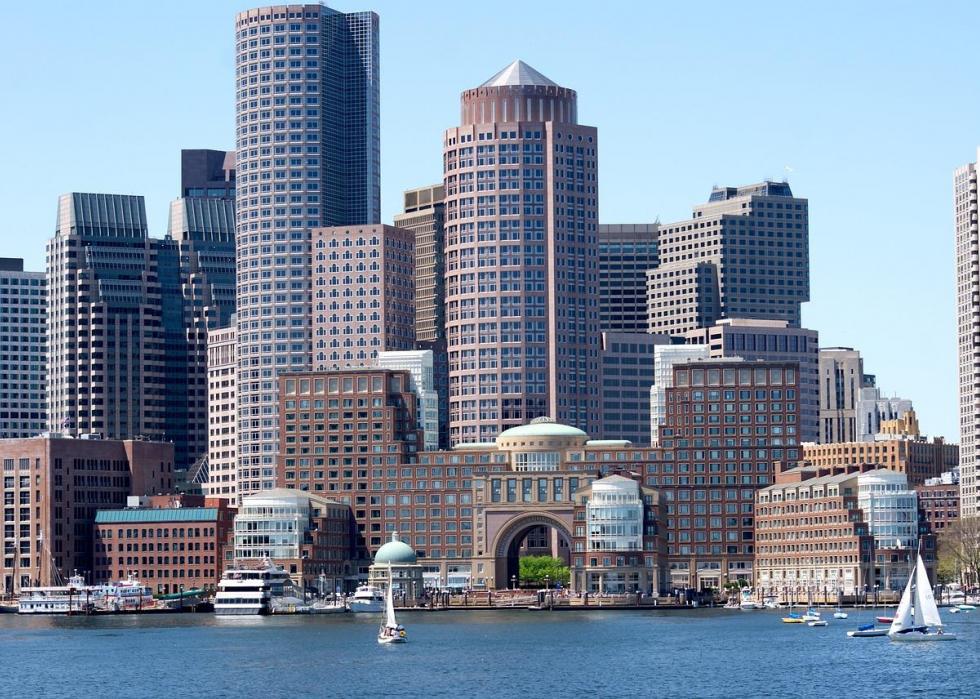 34 / 50
#17. Suffolk County, MA
Average income of the top 1%: $2,796,952
Average income of the bottom 99%: $52,149
Top-to-bottom multiple: 53.6x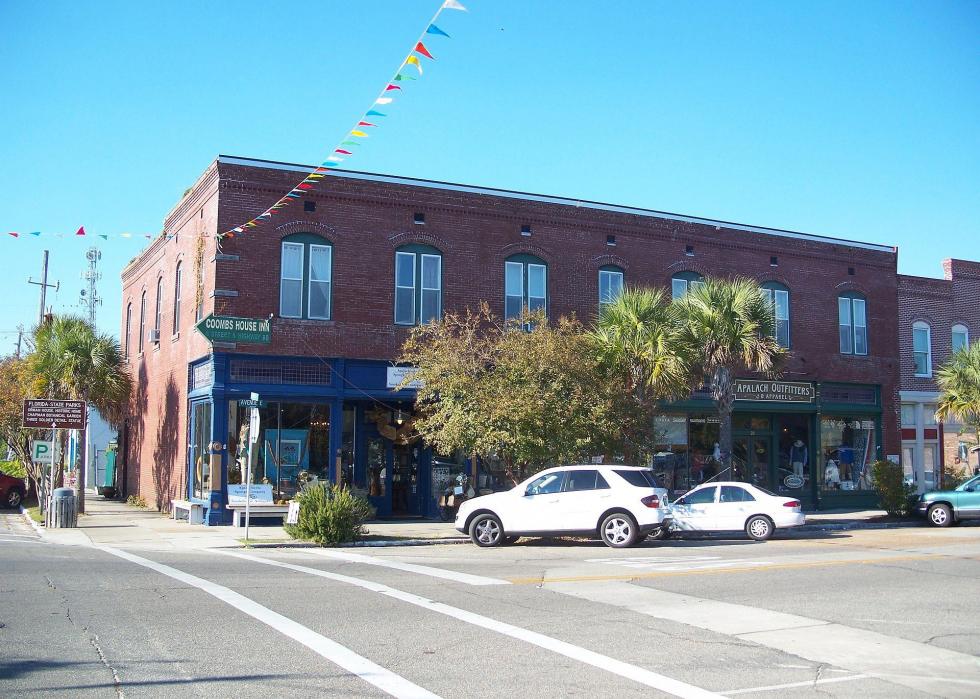 35 / 50
Ebyabe // Wikimedia Commons
#16. Franklin County, FL
Average income of the top 1%: $1,456,120
Average income of the bottom 99%: $26,956
Top-to-bottom multiple: 54x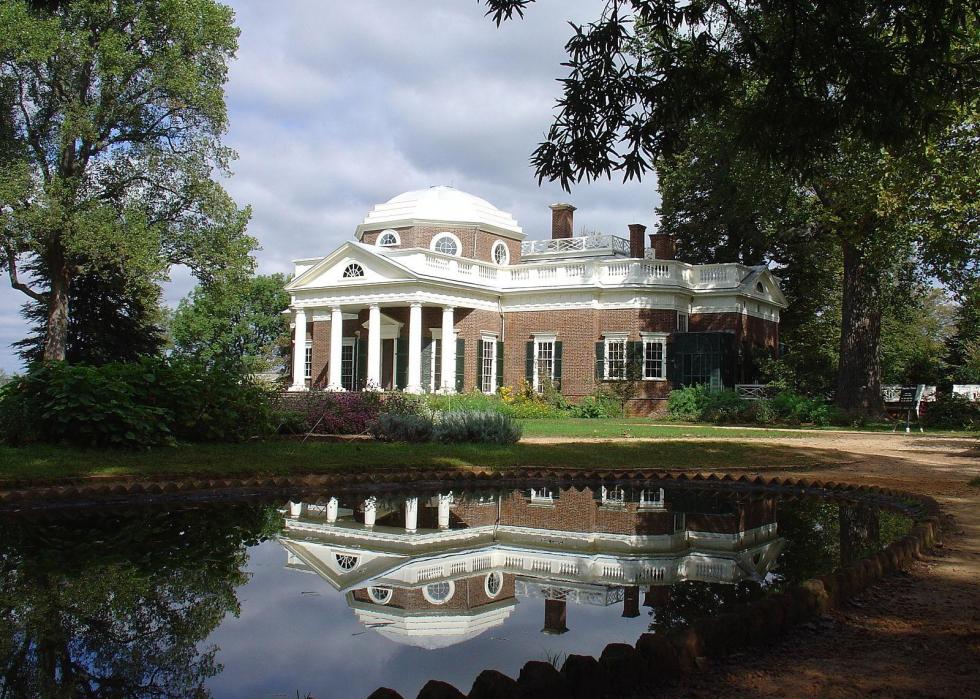 36 / 50
Moofpocket // Wikimedia Commons
#15. Charlottesville County, VA
Average income of the top 1%: $2,909,022
Average income of the bottom 99%: $53,028
Top-to-bottom multiple: 54.9x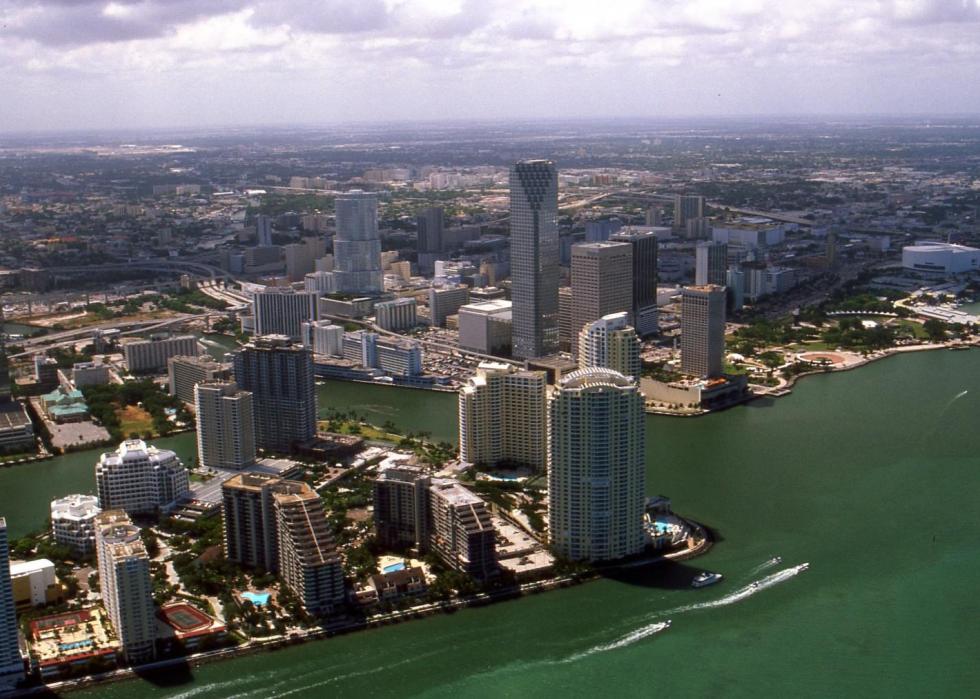 37 / 50
Towpilot // Wikimedia Commons
#14. Miami-Dade County, FL
Average income of the top 1%: $2,165,905
Average income of the bottom 99%: $38,875
Top-to-bottom multiple: 55.7x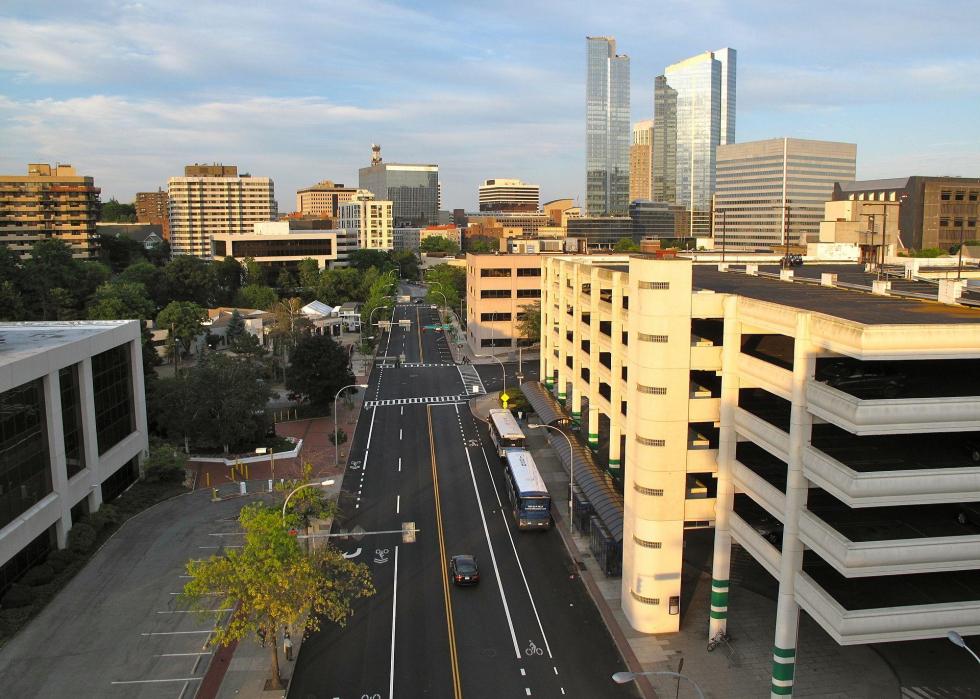 38 / 50
Steve Carrea // Wikimedia Commons
#13. Westchester County, NY
Average income of the top 1%: $5,105,521
Average income of the bottom 99%: $89,408
Top-to-bottom multiple: 57.1x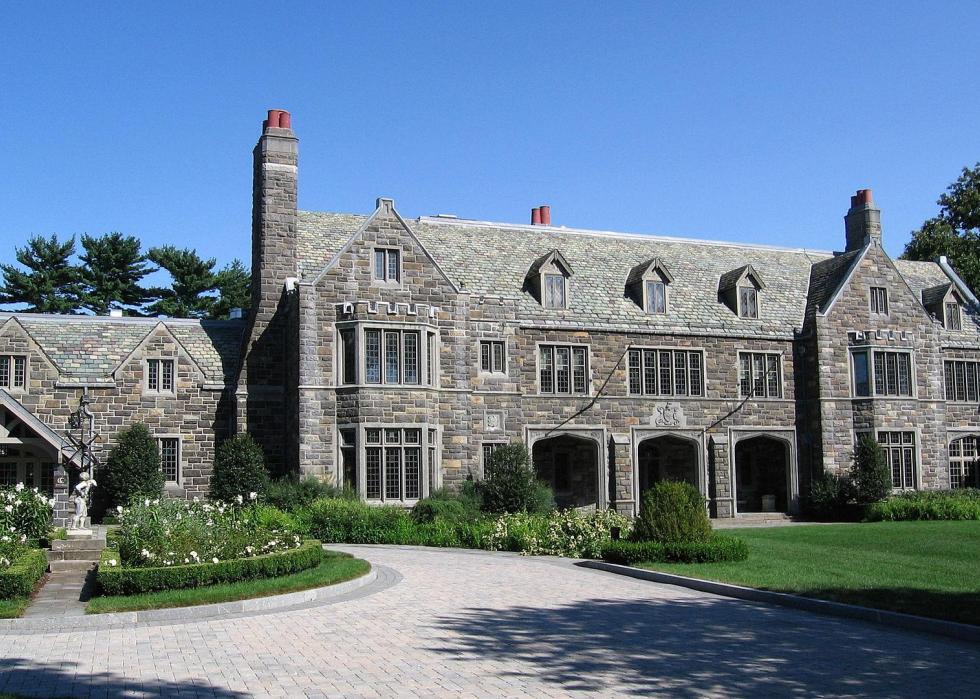 39 / 50
Noroton // Wikimedia Commons
#12. Fairfield County, CT
Average income of the top 1%: $6,290,951
Average income of the bottom 99%: $101,213
Top-to-bottom multiple: 62.2x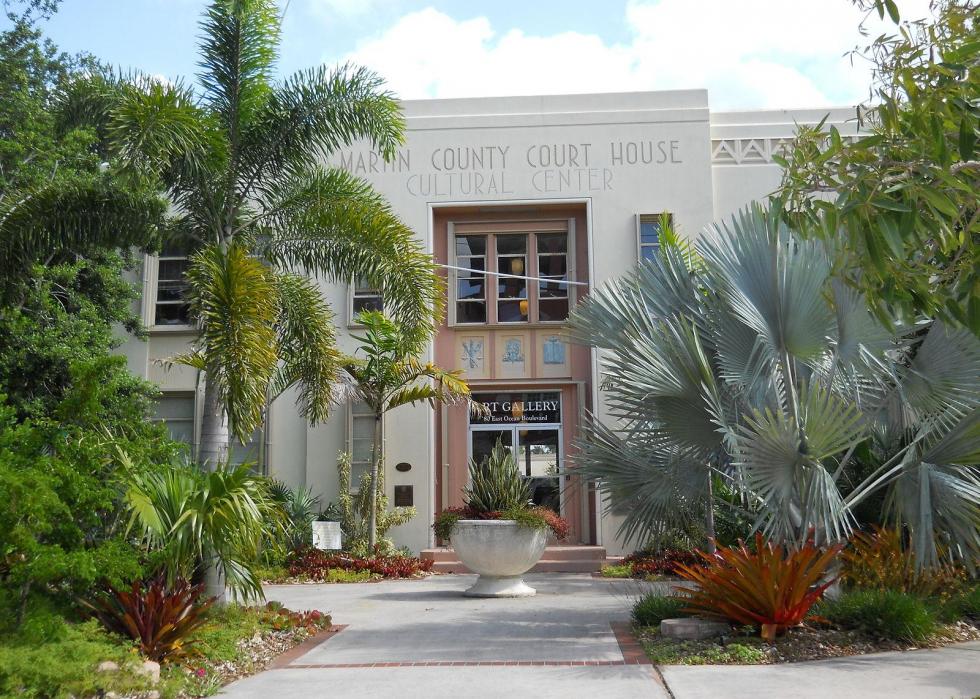 40 / 50
Clariosophic // Wikimedia Commons
#11. Martin County, FL
Average income of the top 1%: $3,328,484
Average income of the bottom 99%: $49,786
Top-to-bottom multiple: 66.9x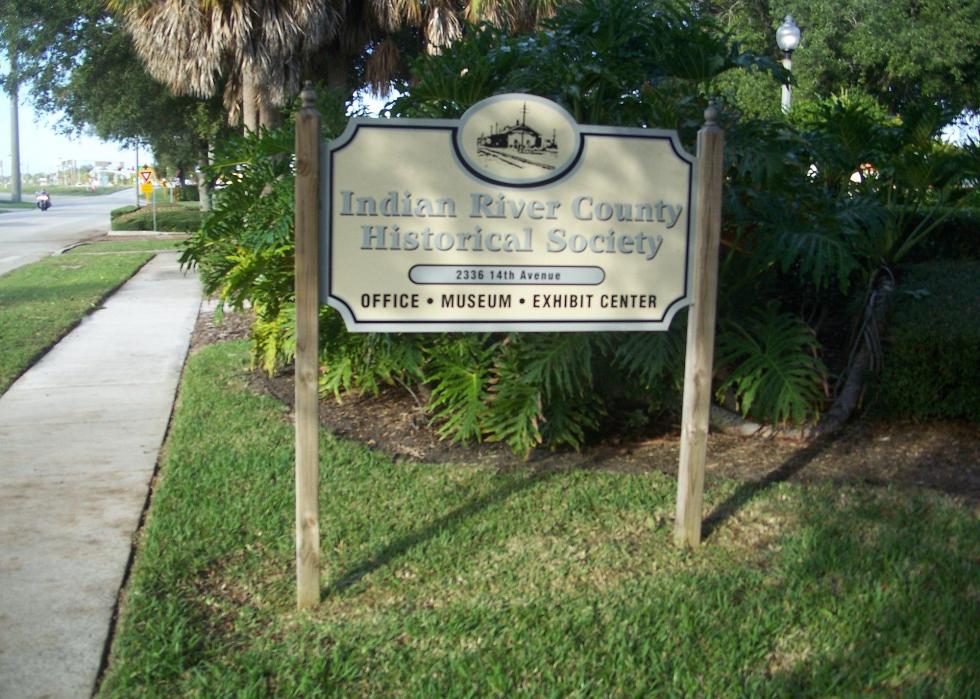 41 / 50
Ebyabe // Wikimedia Commons
#10. Indian River County, FL
Average income of the top 1%: $2,921,375
Average income of the bottom 99%: $43,473
Top-to-bottom multiple: 67.2x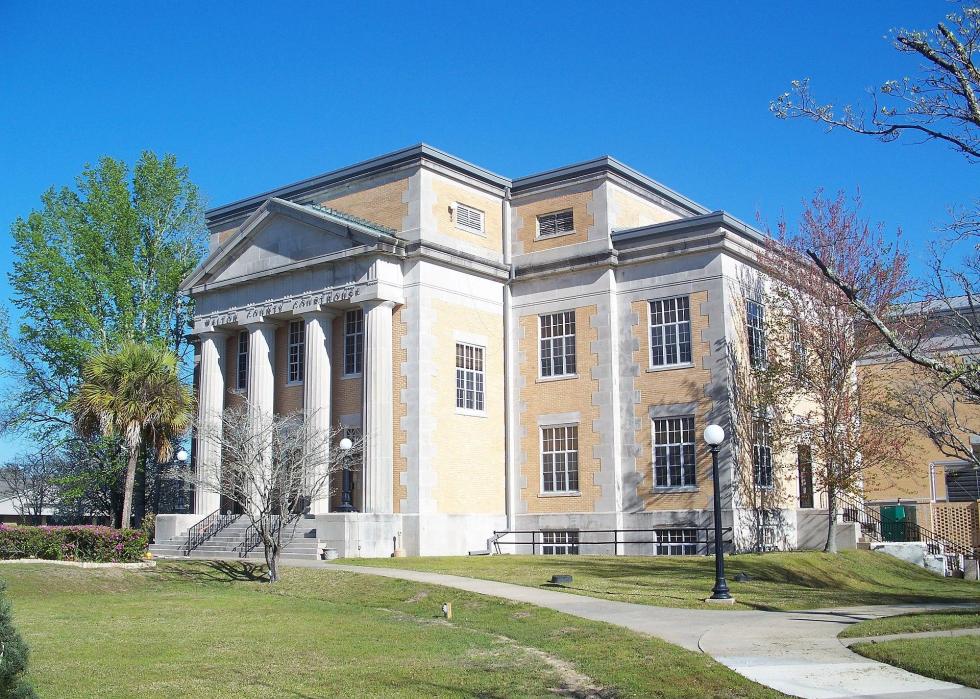 42 / 50
Ebyabe // Wikimedia Commons
#9. Walton County, FL
Average income of the top 1%: $2,957,140
Average income of the bottom 99%: $43,174
Top-to-bottom multiple: 68.5x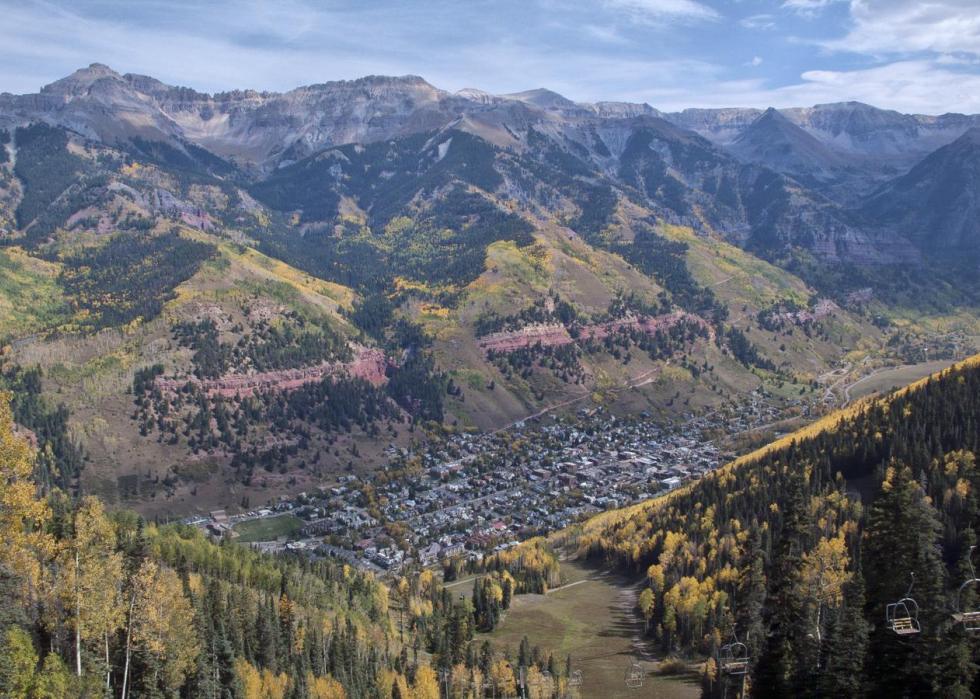 43 / 50
John Fowler // Wikimedia Commons
#8. San Miguel County, CO
Average income of the top 1%: $4,515,363
Average income of the bottom 99%: $65,281
Top-to-bottom multiple: 69.2x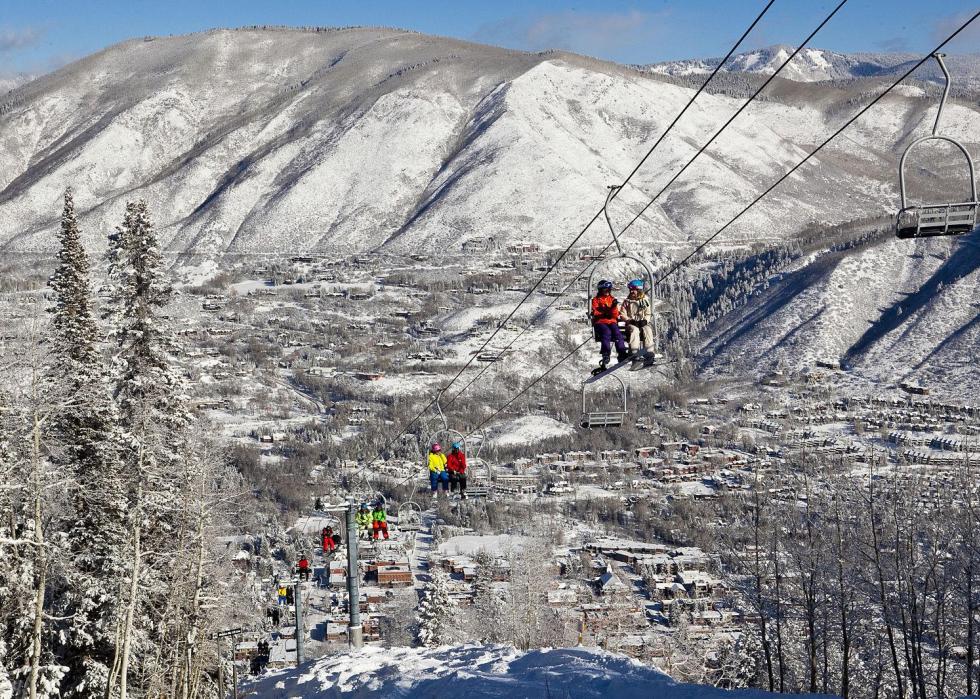 44 / 50
AspenSkiingCompany // Wikimedia Commons
#7. Pitkin County, CO
Average income of the top 1%: $6,620,969
Average income of the bottom 99%: $91,714
Top-to-bottom multiple: 72.2x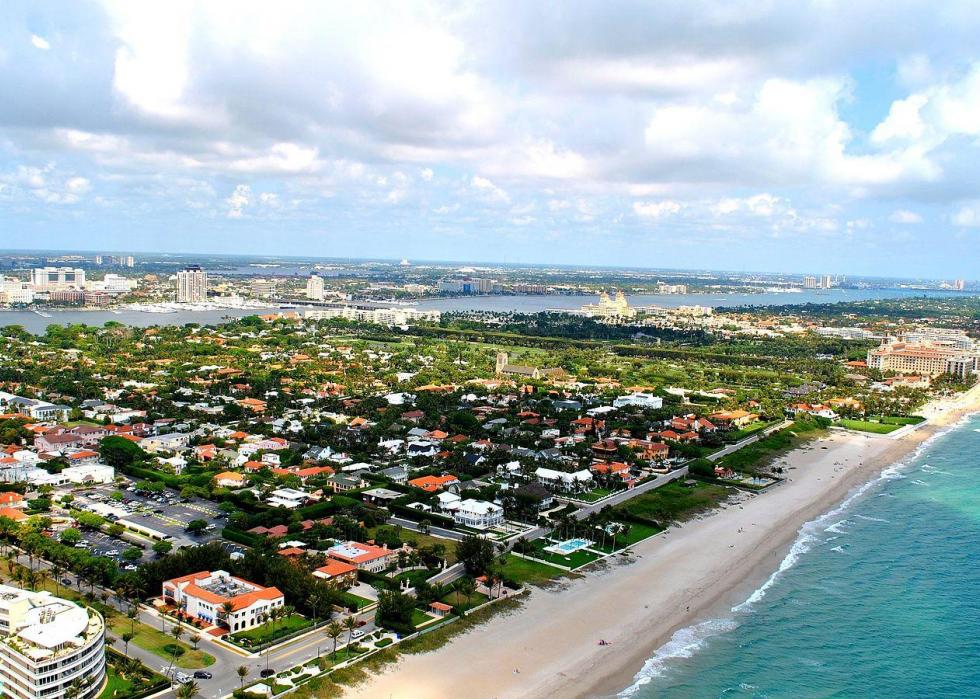 45 / 50
Michael Kagdis // Wikimedia Commons
#6. Palm Beach County, FL
Average income of the top 1%: $3,711,619
Average income of the bottom 99%: $47,665
Top-to-bottom multiple: 77.9x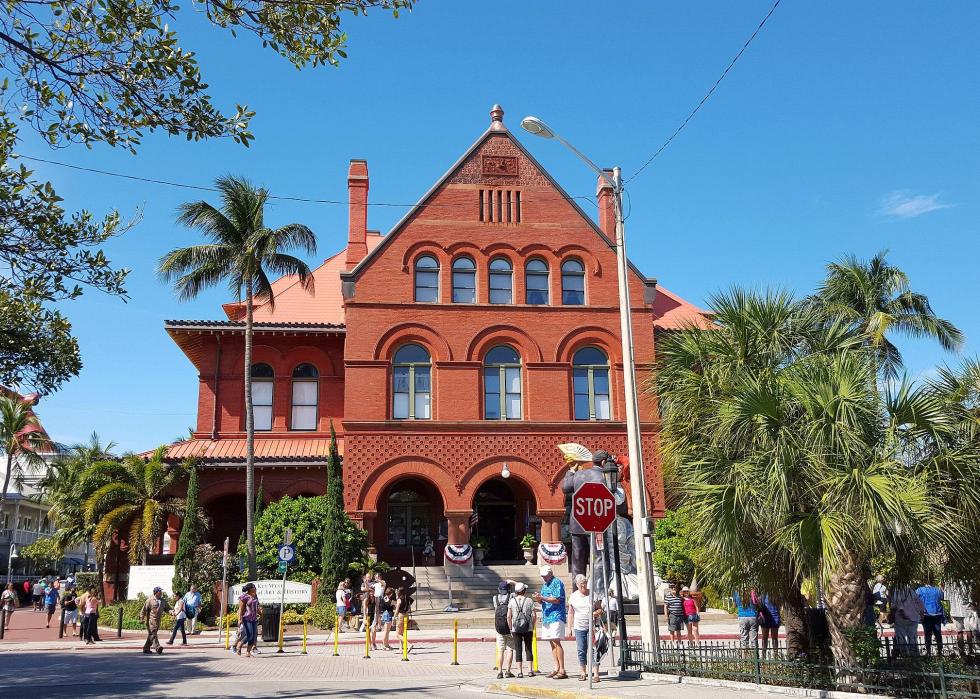 46 / 50
Cristo Vlahos // Wikimedia Commons
#5. Monroe County, FL
Average income of the top 1%: $4,741,192
Average income of the bottom 99%: $58,295
Top-to-bottom multiple: 81.3x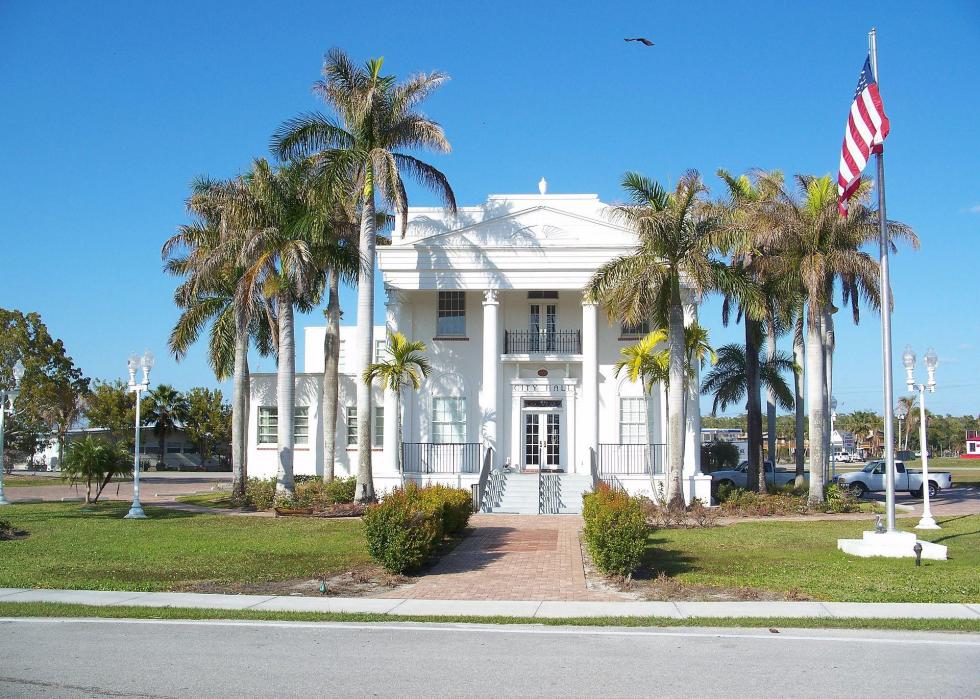 47 / 50
Ebyabe // Wikimedia Commons
#4. Collier County, FL
Average income of the top 1%: $5,590,120
Average income of the bottom 99%: $62,053
Top-to-bottom multiple: 90.1x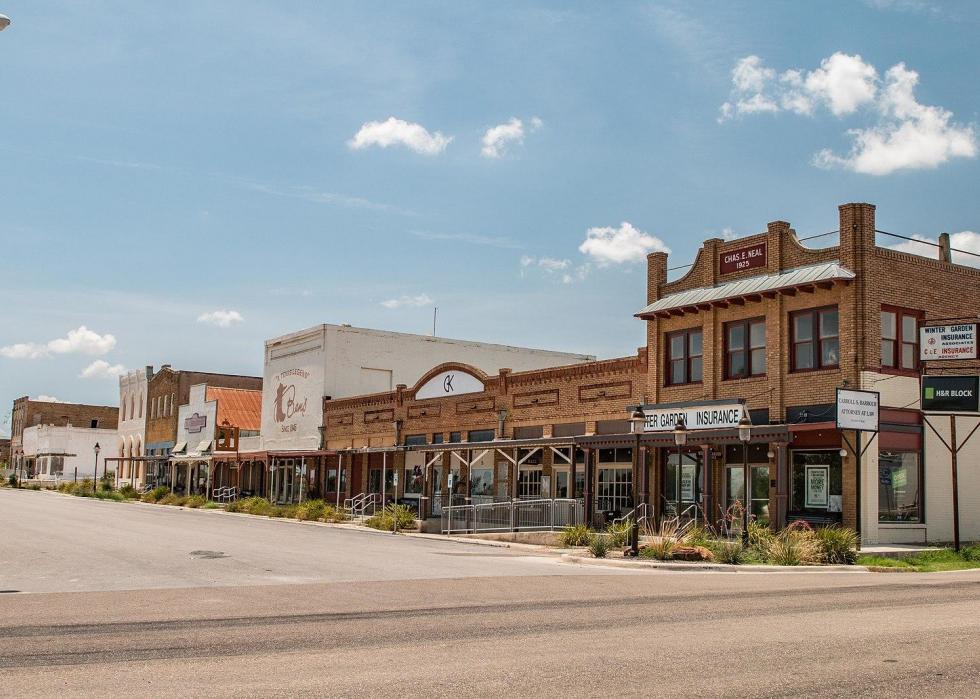 48 / 50
Renelibrary // Wikimedia Commons
#3. La Salle County, TX
Average income of the top 1%: $4,309,034
Average income of the bottom 99%: $46,763
Top-to-bottom multiple: 92.1x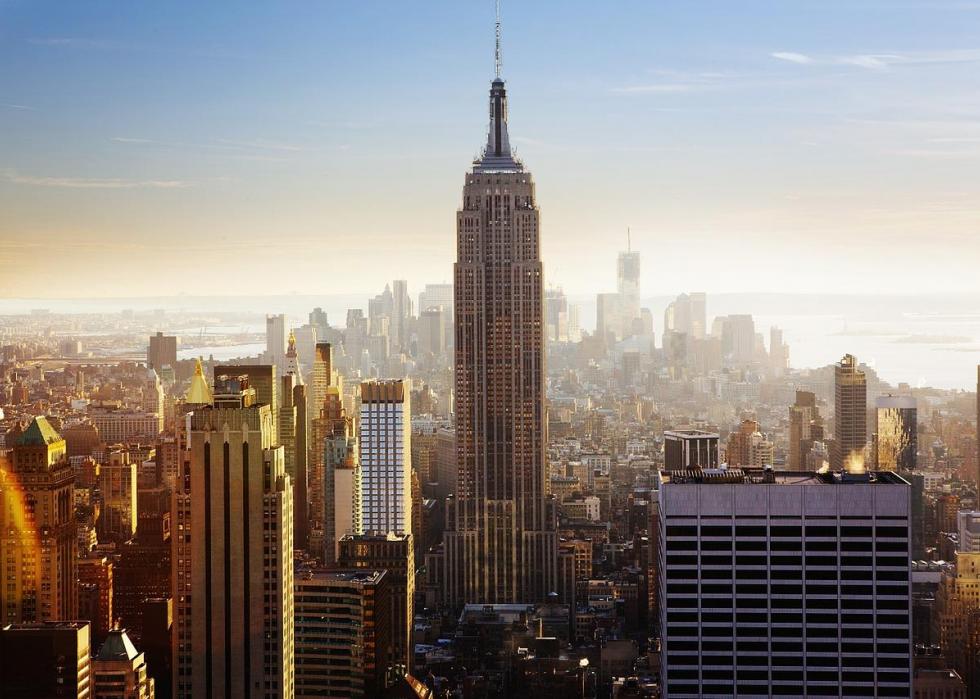 49 / 50
#2. New York County, NY
Average income of the top 1%: $8,983,154
Average income of the bottom 99%: $79,528
Top-to-bottom multiple: 113x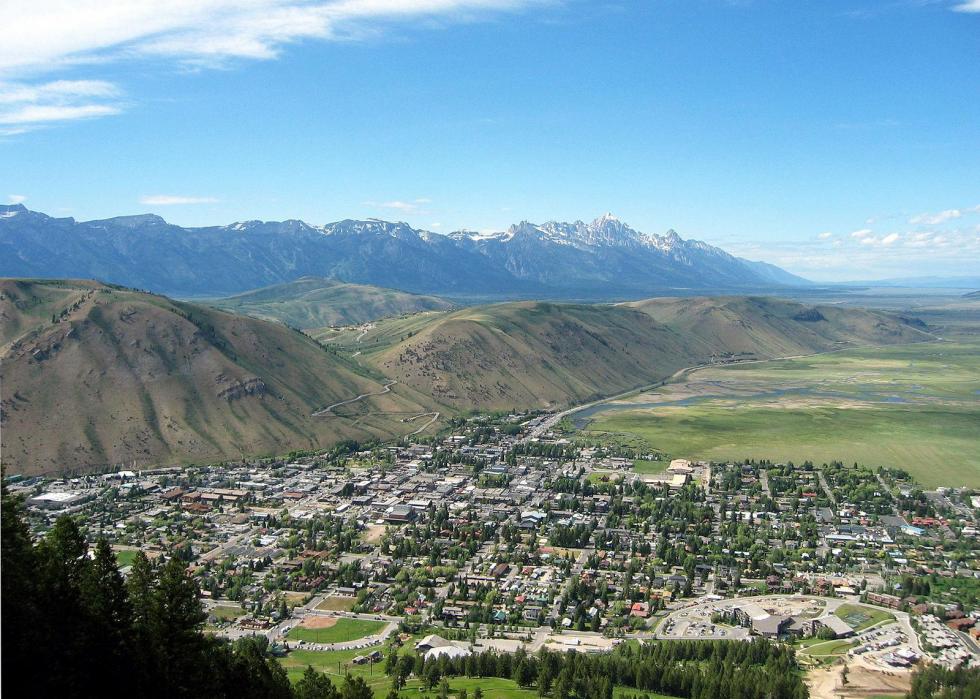 50 / 50
Mlewis2005 // Wikimedia Commons
#1. Teton County, WY
Average income of the top 1%: $22,508,018
Average income of the bottom 99%: $158,290
Top-to-bottom multiple: 142.2x