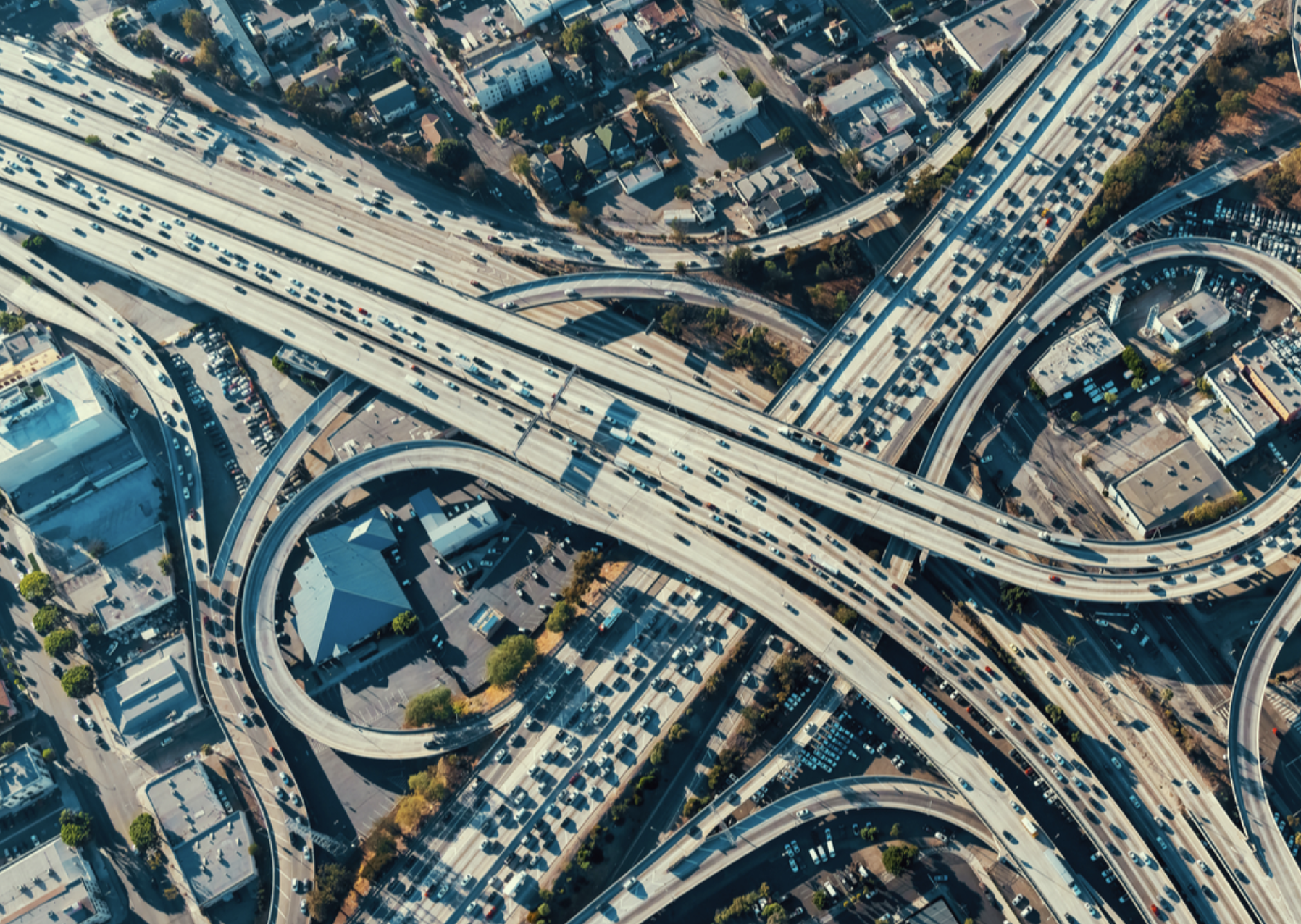 Stacker Studio
Metros with the biggest freeway systems
TierneyMJ // Shutterstock
Metros with the biggest freeway systems
Millions of Americans travel U.S. roadways every single day. While the Interstate Highway System was conceived in 1921, it really didn't take shape until the 1950s under President Dwight D. Eisenhower. He supported the enactment of the Federal-Aid Highway Act in 1956 for several reasons, including congestion relief and economic development. The Dwight D. Eisenhower National System of Interstate and Defense Highways is a system of roads connecting states using a series of highways. Of course, not all highways are part of the Interstate Highway System and some states have their own highways.
How do freeways fit into the complex transportation system? A freeway is a highway with restricted access that is supposed to be free of tolls and any stops or impediments to speed and travel. While many freeways are part of the Interstate Highway System, they do not have to be. The term freeway is also more popular in the Western United States than in other parts of the country.
CoPilot used data from the U.S. Federal Highway Administration's Highway Statistics Series, last updated Sept. 30, 2020, to analyze the 25 metros with the biggest freeway systems. The metros are ranked by the total miles of freeways, and additional statistics are included for total roadway miles, average daily traffic on freeways, and total freeway lane-miles, which represents the number of miles on one lane of one freeway.
Freeways have allowed people to live farther from cities while still having access to them for work and other activities. While freeways have made life easier, they have also caused chaos for many, particularly the lower-income families from inner cities whose homes were sometimes destroyed or neighborhoods disrupted to make way for freeways and other American roadways. In the 1960s and 1970s, freeway revolts became common.
Today, freeway expansions continue. The widening of these roads, with an increase in the number of lanes, is meant to relieve congestion and commute times. Relief isn't always the result, though. Often these so-called improvements increase commute time and congestion.
While freeways are complicated, both historically and by definition, they have allowed people to travel, connect, and have better accessibility to amazing sites for decades. They remain an important part of America's automotive transportation history.
This story originally appeared on CoPilot and was produced and distributed in partnership with Stacker Studio.