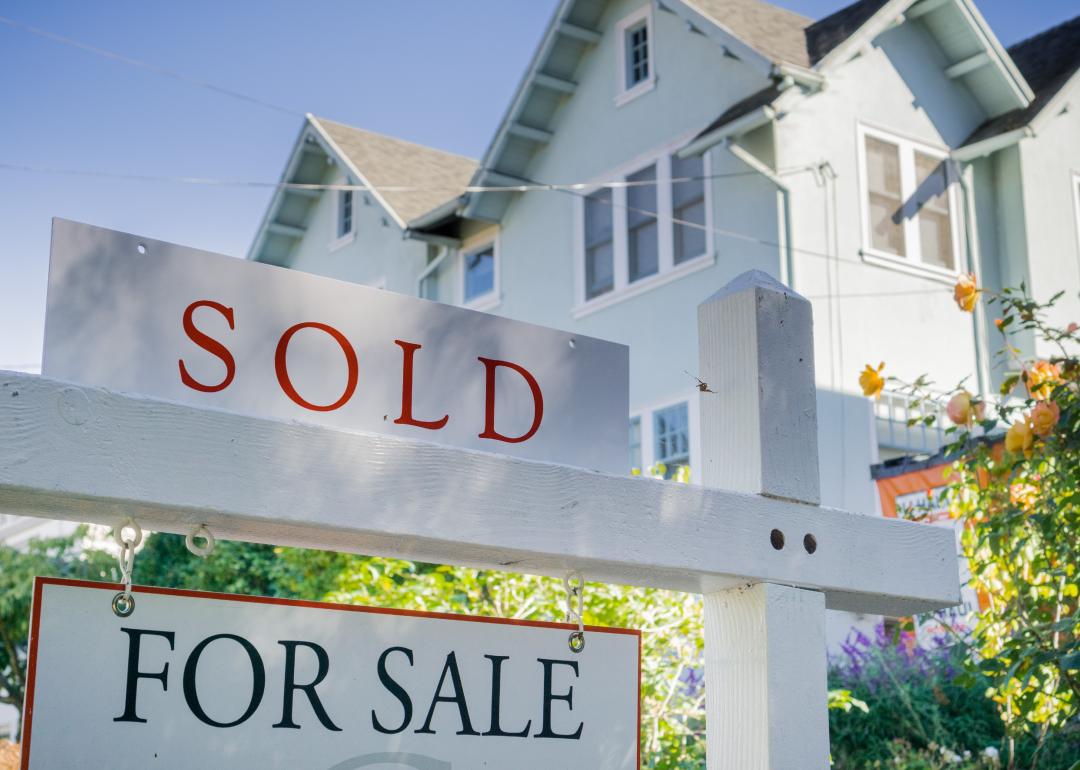 Stacker Studio
These 20 metro areas show the massive flux in US housing inventory over the last year
Sundry Photography // Shutterstock
These 20 metro areas show the massive flux in US housing inventory over the last year
While it's difficult to predict which way the market might go, fluctuations are not only expected but considered a normal part of investing in real estate. Home prices rise, property values fall, and interest rates change at regular intervals whether you're buying your first home or selling numerous properties across several markets.
There is really no better example of the unpredictable housing market than the trends over the last year. Throughout 2021, buyers and investors rushed to capitalize on record-low mortgage rates that began falling after the start of the year. As more buyers entered the market and competition heated up, home prices skyrocketed from rural Wisconsin to Manhattan. In some cases, prices increased by double-digit percentages month-over-month. By the close of 2021, the national home prices were up an average of 19% year-over-year. These higher prices made it tough for many low- to moderate-income buyers to compete.
And it wasn't just home prices that changed over the last year, either. The rates of available inventory also fluctuated wildly throughout 2021 as houses sold at a breakneck pace across the country. Throughout the year, the rates of available inventory rose and fell quickly based on the demand from buyers. Mid-year, an unexpected uptick in available inventory made it appear that there may be a turnaround in the market, potentially easing the competition for buyers who were being outbid for limited housing. By December 2021, however, real estate figures showed a one-year decrease in all metros except for one: Cape Coral, Florida.
Real estate platform ZeroDown analyzed housing market statistics from Redfin's Data Center to see how housing inventory has changed in different metros over the past year. The top-20 metros with the largest changes in for-sale inventory between December 2020 and December 2021 are listed below, as well as their percent change since July 2021. Additional statistics for December 2021, such as the median sale price and the number of homes sold in the metro that month are also included. Metros that had less than 1,000 homes for sale were not included in order to better compare inventory across metros with different populations. Here are the 20 metro areas that saw a massive flux in U.S. housing inventory over the last year.
This story originally appeared on ZeroDown and was produced and distributed in partnership with Stacker Studio.