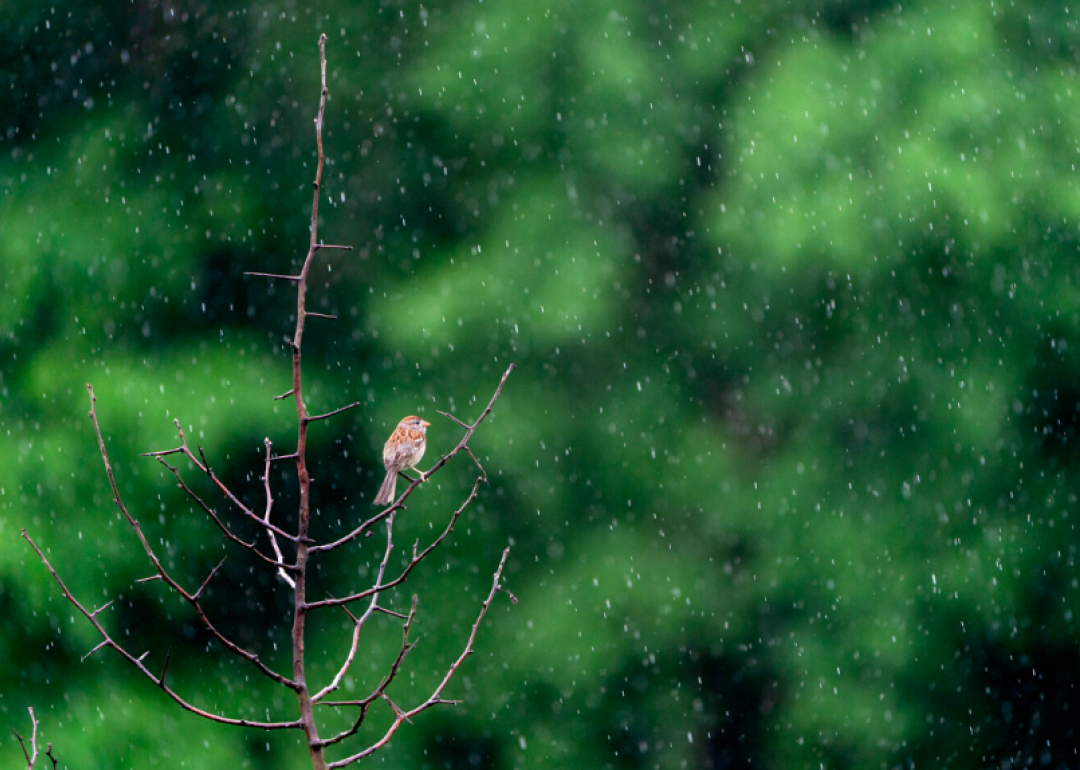 States with the most rainfall in 2019
States with the most rainfall in 2019
The year 2019 has been the wettest year to date for the United States, with the country logging an average of 32.14 inches of precipitation at the end of November—4.55 inches above its normal average. Not only did more rain than usual fall, but it was more intense, giving Americans a taste of the extreme rainfall events that are becoming increasingly frequent as the planet warms.
Multiple atmospheric forces aligned to create a stormy year, including a recent El Niño. During El Niño episodes, the surface of the central and east-central Pacific Ocean warms, bringing wetter-than-normal weather to the Western, Northern, and Southeastern United States, while keeping the Pacific Northwest and Ohio Valley drier.
Atmospheric rivers brought further moisture to the western part of the country, too. These "rivers in the sky" carry water vapor from the tropics to the West Coast, making landfall as rain or snow. More than 20 of these atmospheric rivers hit California early this year, bringing enough precipitation to end the state's drought.
The jet stream, which transports weather systems, and climate change effects also may have helped bring—and keep—rainy weather. Temperature differences between the Arctic and the equator keep the jet stream moving quickly, but the Arctic is warming faster than more southern regions, so the jet stream has a smaller temperature differential to work with. The slower jet stream keeps moisture-filled air over the same places longer.
Globally, a trend of warming temperatures hasn't discouraged the wet weather. A warmer atmosphere holds more water vapor and dumps more rain. Climate change probably influenced this rainy year as the Earth's temperature has crept upward. The United States likely will see more intense rainfall as its climate gets warmer. This year alone, five states set a record for the most rainfall to date, and 2019 ranked among the top 10 wettest for 17 other states.
To determine which states saw the most rainfall in 2019, Stacker consulted the National Oceanic and Atmospheric Administration (NOAA) National Centers for Environmental Information (NCEI) Climate at a Glance: Statewide Time Series, updated as of November 2019. In all, 49 states are ranked by their total precipitation in 2019 from January to October, with the wettest January to October on record also listed. Data was not available for Hawaii. Read on to see how the states handled the year's rainfall extremes.
You may also like: States with the most severe summer weather