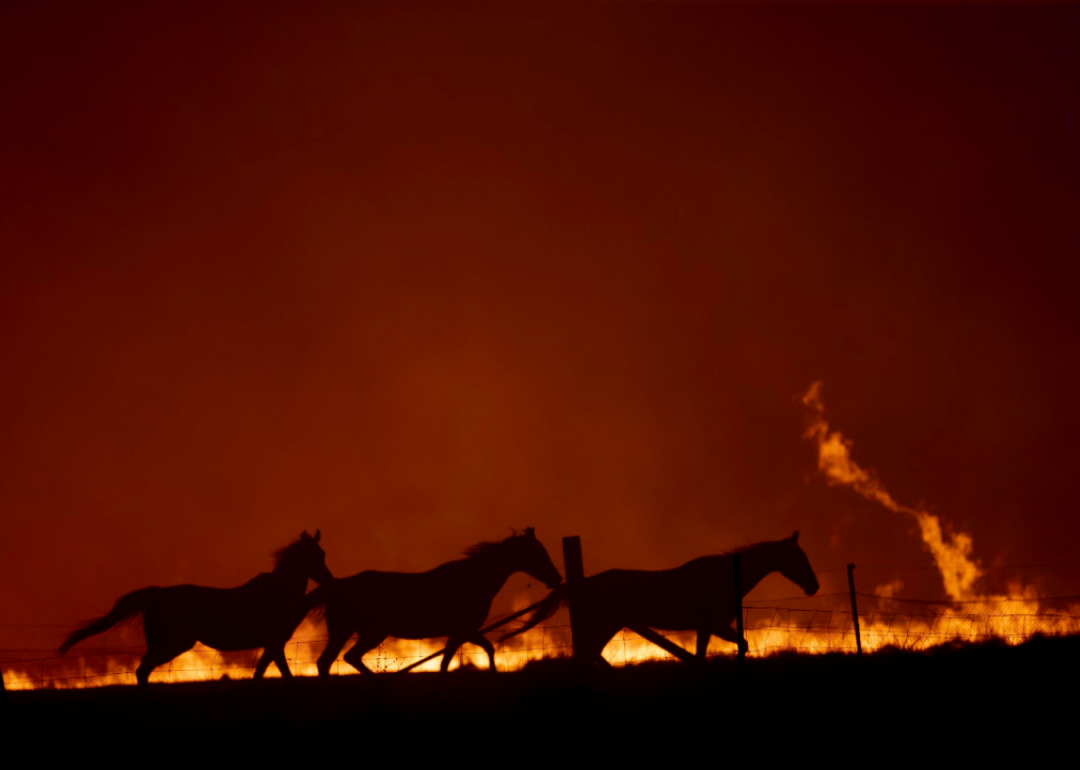 Australia's fires have already killed 1 billion animals—unpacking the tragedy through statistics
Brook Mitchell // Getty Images
Australia's fires have already killed 1 billion animals—unpacking the tragedy through statistics
Fire has been a crucial part of Australia's ecosystem for millennia. Many species in the nation's forests and deserts are purposefully flammable, relying on regular, mid-sized burns to manage plant and animal diversity. Aboriginal tribes such as the Martu lit controlled fires that shaped their ecosystems; modern conservation groups are bringing these methods back today.
But Australia's 2019-2020 fire season has been anything but controlled. In late June 2019, high temperatures and drought enabled blazes in the northeastern state of Queensland, which doesn't see its fire season typically begin until August. By September, fires were raging in New South Wales. Gladys Berejiklian, the state's Premier, declared a state of emergency two months later; hundreds of schools were closed and thousands were evacuated as over 60 fires burned across the region.
As of February 2020, many fires remain uncontained across eastern Australia. Millions of acres of wilderness have been destroyed, thousands of homes and buildings have been destroyed, and over 1 billion local animals have been killed. According to Robinson Meyer, a climate reporter for The Atlantic: "Over the past six months, Australian fires have burned more than twice the area than was consumed, combined, by California's 2018 fires and the Amazon's 2019 fires." Meanwhile, the country's federal government lags many other nations on climate policy, and Prime Minister Scott Morrison denies a link between bushfire severity and climate change.
To demonstrate the scale of this environmental crisis, Stacker scoured news reports on Australia's fires from the past six months, and research by nonprofit groups such as Global Forest Watch, to identify 15 key statistics on the environmental damage caused by these fires, as well as the political legacy they are leaving. If you would like to contribute to recovery efforts, both firefighting organizations such as the New South Wales Rural Fire Service and wildlife organizations such as WIRES are soliciting donations.
Read on to learn about Australia's worst fire season in recorded history.
[Pictured: Horses panic as a spot fire runs through the property of Lawrence and Clair Cowie on Feb. 1, 2020, near Canberra, Australia.]
You may also like: 50 endangered species that only live in the Amazon rainforest