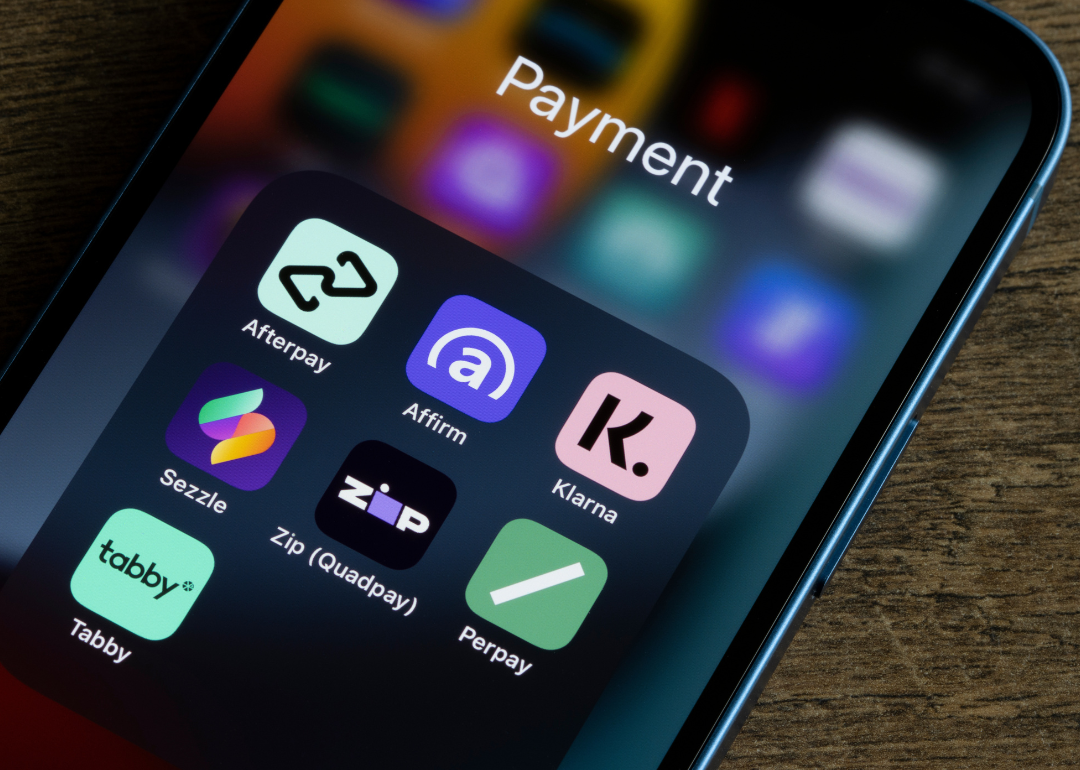 Stacker Studio
What to know about buy now, pay later programs
Tada Images // Shutterstock
What to know about buy now, pay later programs
Small-dollar loans have never been as widespread nor as accessible to consumers as they are today—but with the convenience comes risk. With that in mind, Giving Assistant cited news reports and expert information to compile a list of five important things to know about "buy now, pay later" programs.
BNPL services have boomed in popularity since the start of the COVID-19 pandemic. A March 2021 study by The Motley Fool found 56% percent of Americans had used BNPL programs, an 18% increase from when it performed a similar study in July 2020. The adoption of these programs was most dramatic among college-aged individuals and seniors. The largest portion of those who used BNPL services said they did so to purchase something outside of their budget, and about half used BNPL to purchase electronics.
Also known as "flexible payments" or "point-of-sale loans," the most popular buy now, pay later platforms allow the consumer to pay for a product over a term of six months or a year—and sometimes even longer, depending on the size of the purchase. At their root, these services quench our thirst for instant gratification, giving consumers the product they want now, financed in monthly, interest-free installments they can pay later. But this emerging field of consumer lending doesn't come without its pitfalls.
Thirty-one percent of BNPL users said they have made a late payment or incurred a late fee, and 36% of respondents said they are at least somewhat likely to make a late payment within the next year, according to research from The Motley Fool. Klarna, Afterpay, Affirm, PayPal, and Zip are among the companies dominating the BNPL space. Apple, the newest entrant, also plans to fund loans extended to customers by itself rather than rely on a bank.
Keep reading for five essential things you should know about BNPL programs.
This story originally appeared on Giving Assistant and was produced and distributed in partnership with Stacker Studio.