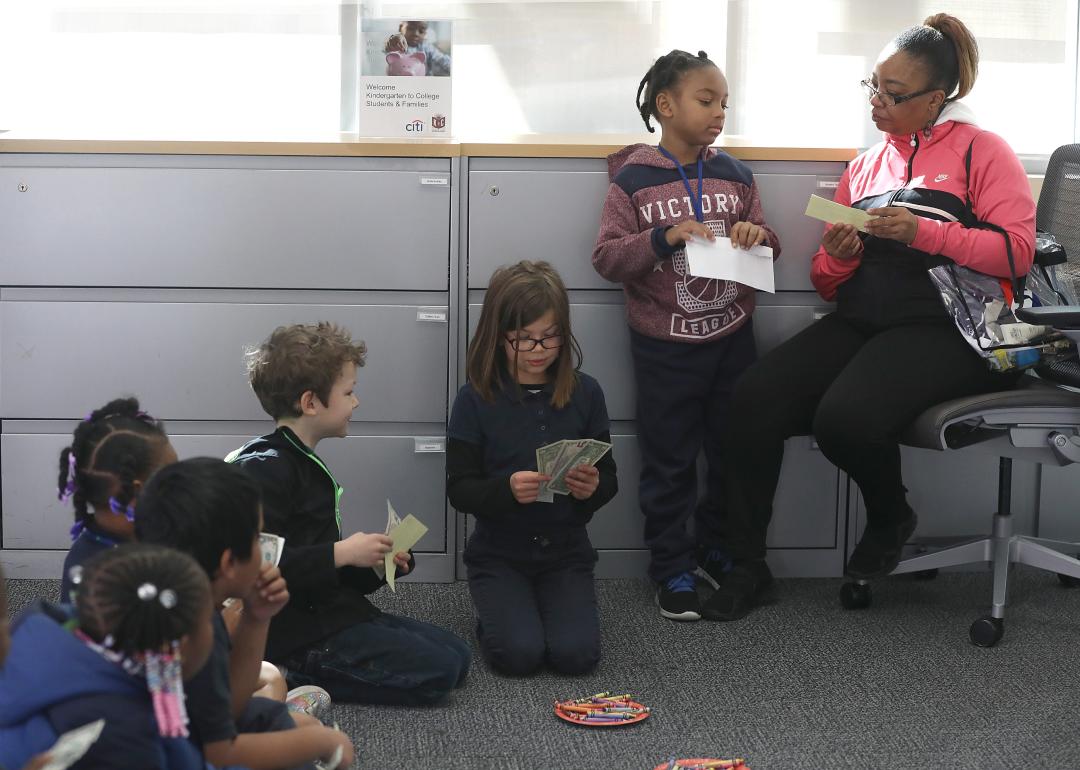 Stacker Studio
Most common financial conflicts between kids and parents and tips for getting ahead of them
Liz Hafalia/The San Francisco Chronicle // Getty Images
Most common financial conflicts between kids and parents and tips for getting ahead of them
Parenting children of any age has its ups and downs, and part of the job is navigating a variety of conflicts as children grow and mature. One of the most common conflicts are those related to money.
GoHenry analyzed the most common financial conflicts between kids and parents based on a study from LendingTree and further research. LendingTree, along with Qualtrics, surveyed 1,051 parents of children under 18 in January 2022. One in 4 parents who participated in this survey reported recently arguing about money with their child.
Money does not have to be an ongoing stressor in parent-child relationships, though. Parents can get ahead of potential conflict by starting to discuss finances with their kids at a young age. The earlier and more often these conversations come up, the more knowledgeable and prepared children will be for their financial futures.
Kids want to have these conversations, too. In fact, half of children in a 2021 survey conducted by T. Rowe Price said they wanted their parents to talk to them about saving money, and 1 in 3 would like to discuss how to budget.
Read on to learn about the most common conflicts parents and children have about finances and tips on how to turn these conflicts into learning opportunities.
This story originally appeared on GoHenry and was produced and distributed in partnership with Stacker Studio.