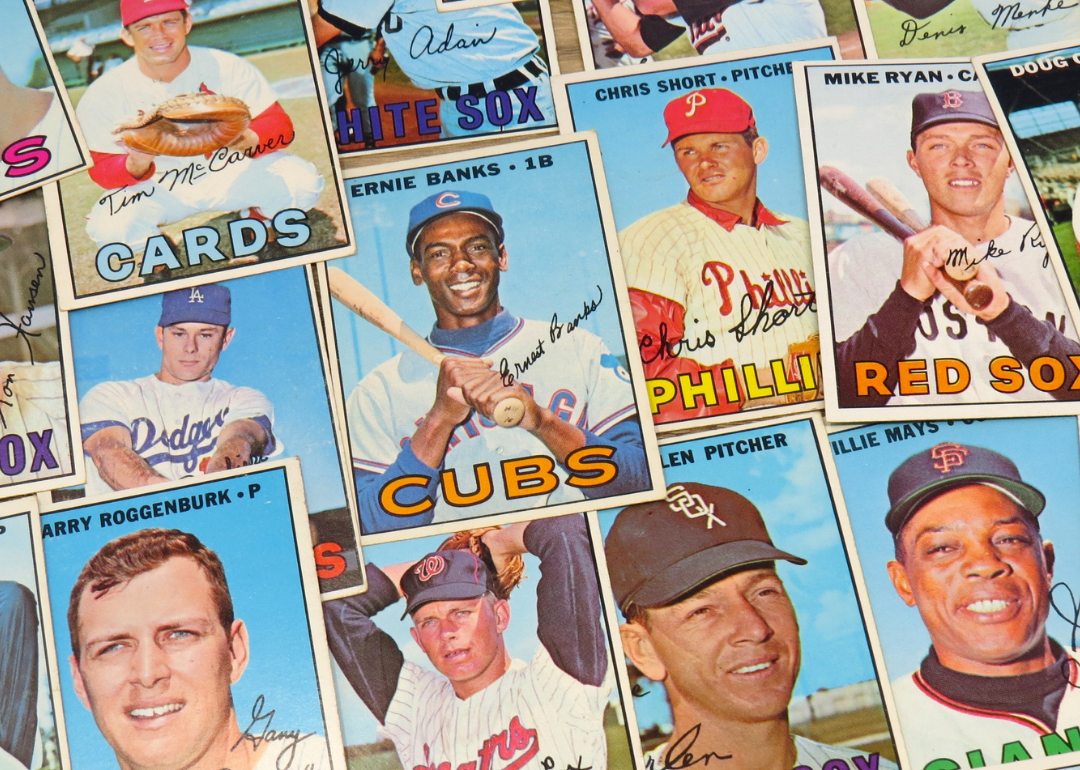 Stacker Studio
7 ways to assess the value of your sports cards
Al Munroe // Shutterstock
7 ways to assess the value of your sports cards
When the pandemic shut down stadiums across the country, sports cards gained a meteoric rise in popularity. Sports fans who were stuck at home with no new games to watch rediscovered their old trading card collections and started spending time with them again.
This rising interest fueled a boom in collecting, as sellers hoped their childhood cards would have some value. Buyers—many of whom are middle-aged millionaires looking for items to invest in—fueled auction sites, trading shows, and even harried Target into not selling cards in store as they hunted for elusive rare cards. This has also spurred a frenzy in auction prices: A one-off LeBron James card—part of a high-end card set known as 2020/21 Panini Flawless Basketball—was just sold at auction with a winning bid of $2.4 million. 
If you're looking to cash in on that box of cards you have in the attic, there are some details to know when it comes to understanding that being old isn't necessarily the only element determining a card's worth.
Midwest Cards compiled this list of seven tips to provide help for potential sellers who want to assess the value of their sports cards. Sources include PSA and Boston.com. Read on to understand what the pros look for when determining card prices.
This story originally appeared on Midwest Cards and was produced and distributed in partnership with Stacker Studio.