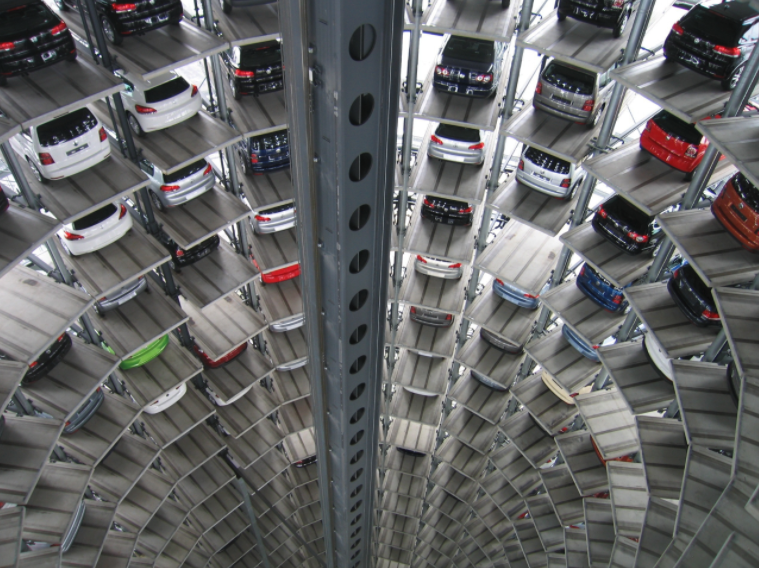 Cost of a parking spot in 40 major U.S. cities
Cost of a parking spot in 40 major U.S. cities
Of all the nightmare scenarios associated with driving and car ownership—from laughably long waits at the DMV to overly aggressive car salesmen—none is as horrific as the neverending search for a decent parking space. Studies show that up to a third of traffic in downtown areas is made up of drivers looking for parking. And while free parking may be the goal, in many cities you'll inevitably have to settle for a paid spot.
Not all cities are created equal when it comes to parking, either; with many downtown spots charging more than $10 per hour. To show the vast difference in parking costs across America, and to help you determine whether you're paying too much, Stacker worked with data from the 2018 US Cities Parking Index from Parking Property Advisors and Parkopedia. This analysis covers the 40 largest central business districts in the United States and was created by gathering data from more than 650 parking facilities—representing more than 300,000 parking spaces. Parking spot prices were calculated as the median parking rate for all publicly available off-street parking facilities in the city center.
So how bad is it? Read on to see where some Americans are paying more than $20 per hour for parking, and where your hometown stacks up against the rest.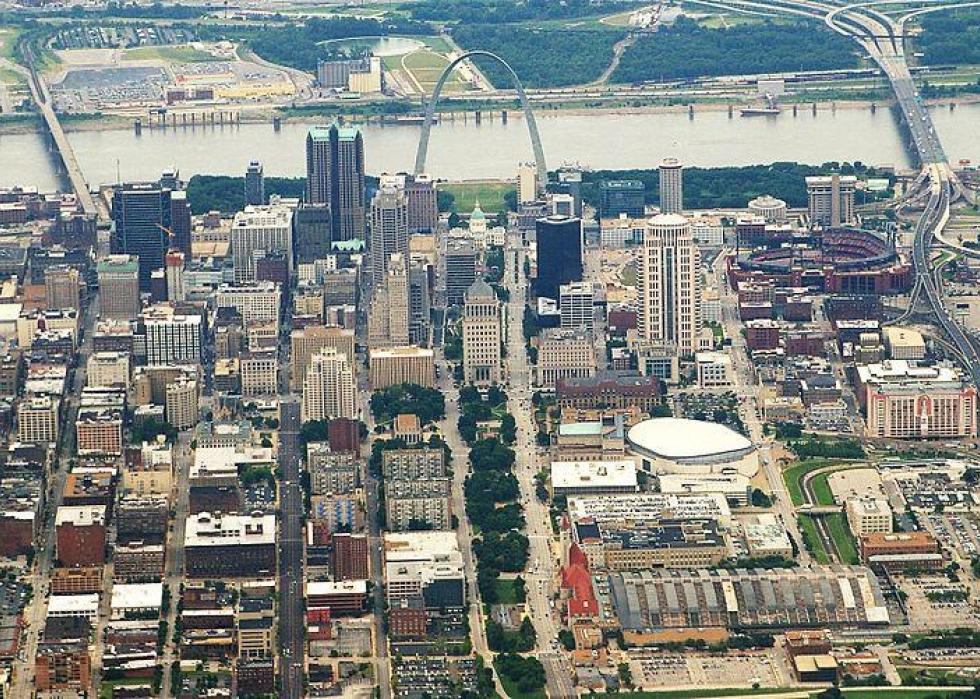 1 / 40
Ron Reiring // Wikicommons
#40. St Louis, MO
Cost of Parking in St Louis, MO
Price Per Hour: $2.00
Price Per Day: $16.00
Price Per Month: $85.00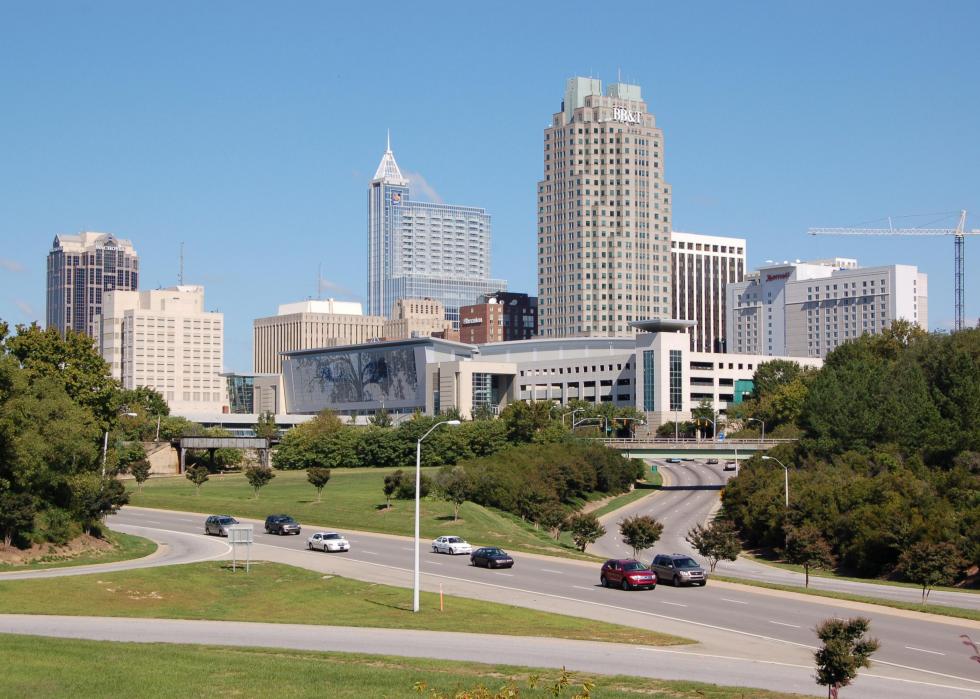 2 / 40
Mark Turner // Wikicommons
#39. Raleigh, NC
Cost of Parking in Raleigh, NC
Price Per Hour: $2.00
Price Per Day: $12.00
Price Per Month: $110.00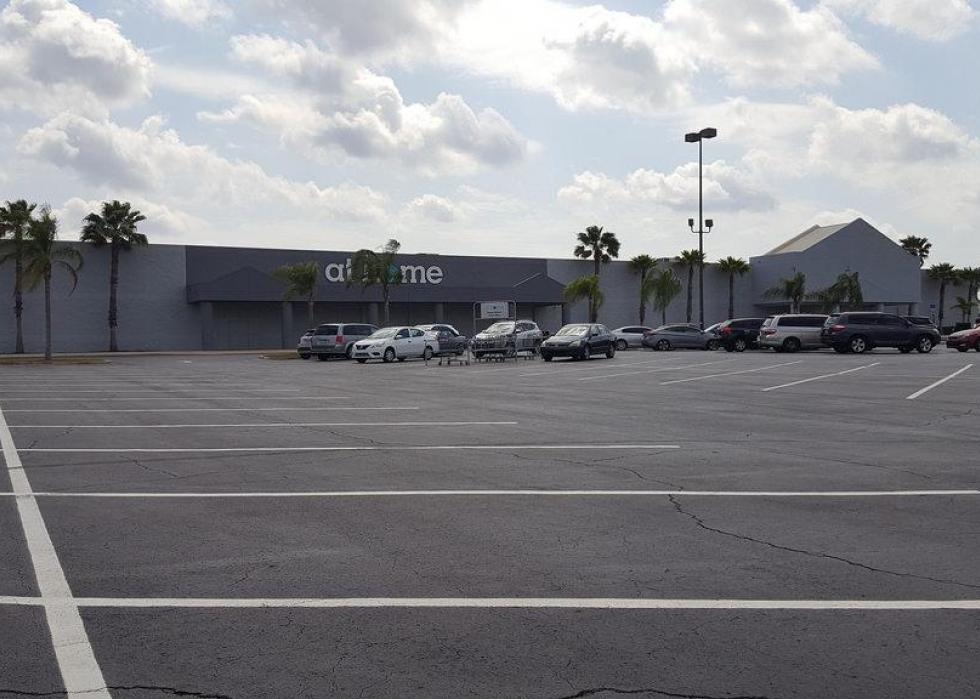 3 / 40
#38. Orlando, FL
Cost of Parking in Orlando, FL
Price Per Hour: $2.00
Price Per Day: $15.00
Price Per Month: $110.00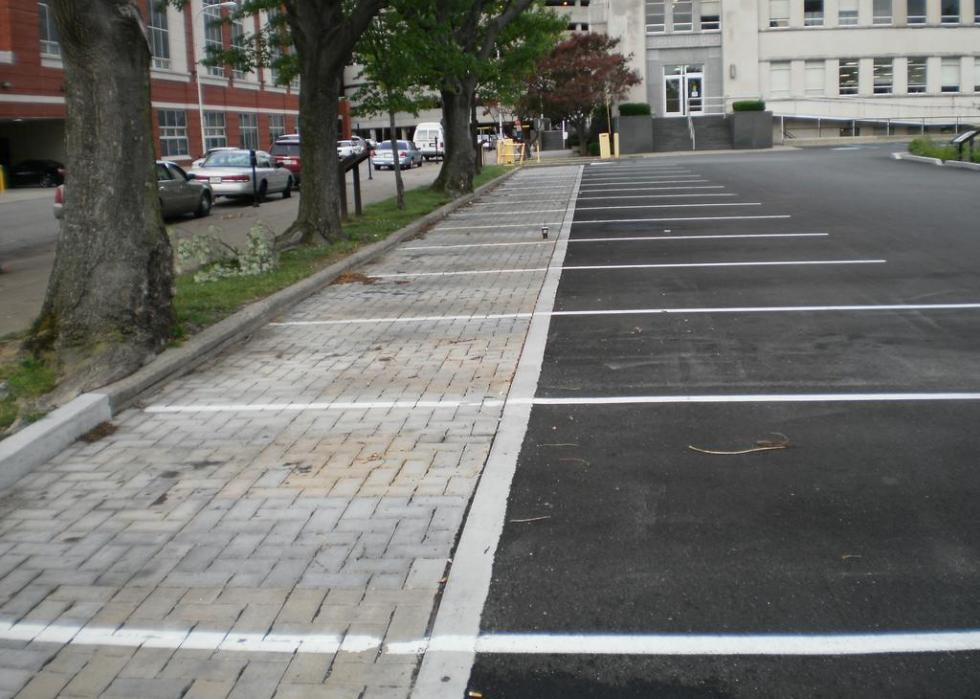 4 / 40
U.S. Department of Agriculture // Flickr
#37. Louisville, KY
Cost of Parking in Louisville, KY
Price Per Hour: $2.00
Price Per Day: $10.00
Price Per Month: $95.00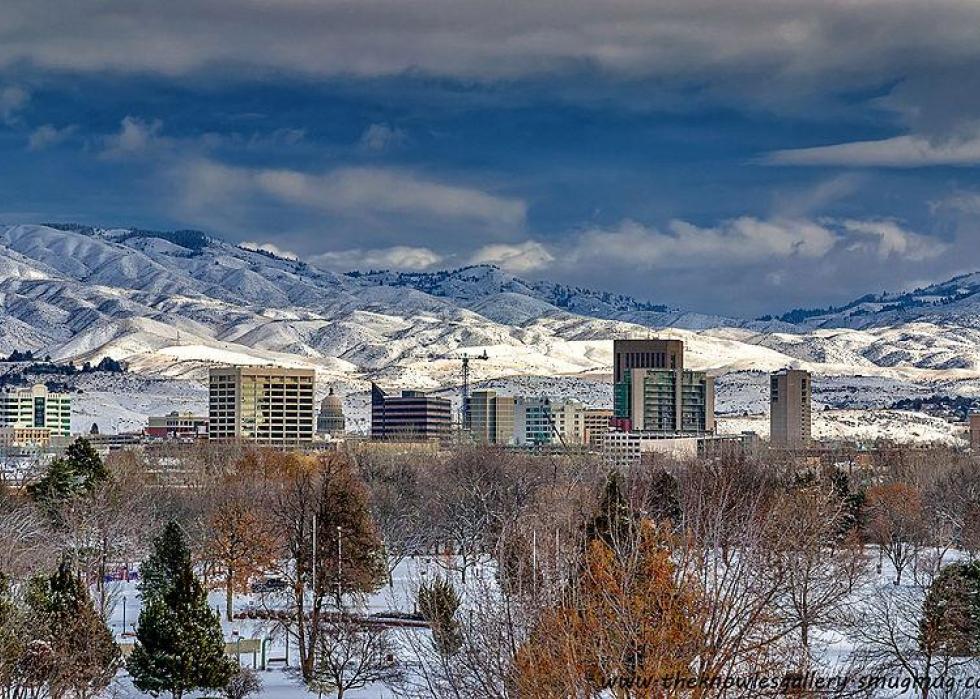 5 / 40
Charles Knowles // Wikicommons
#36. Boise, ID
Cost of Parking in Boise, ID
Price Per Hour: $2.50
Price Per Day: $12.00
Price Per Month: $120.00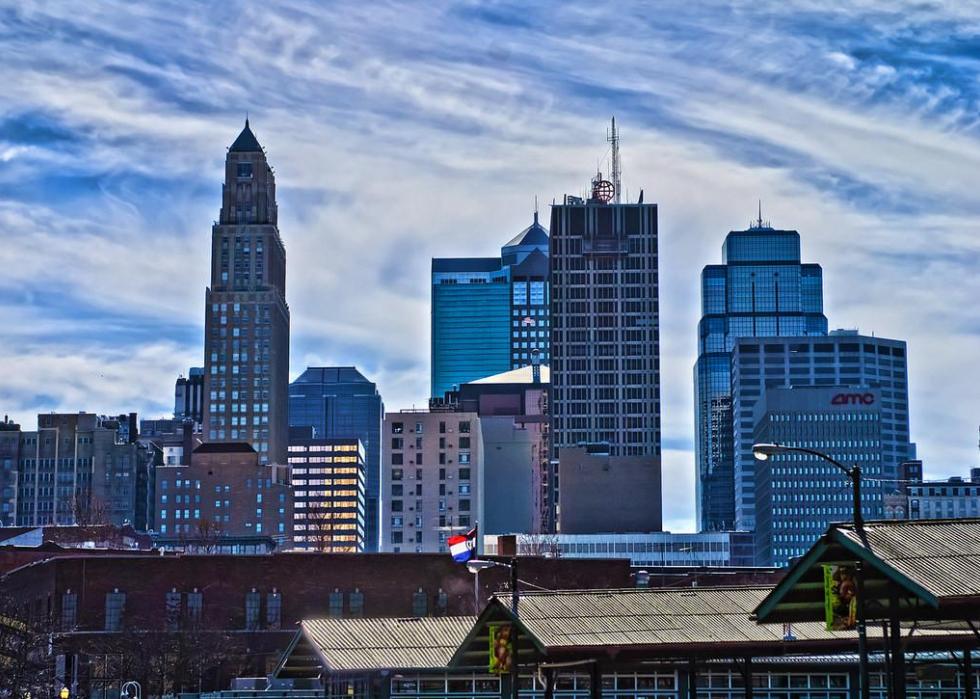 6 / 40
#35. Kansas City, MO
Cost of Parking in Kansas City, MO
Price Per Hour: $3.00
Price Per Day: $12.00
Price Per Month: $95.00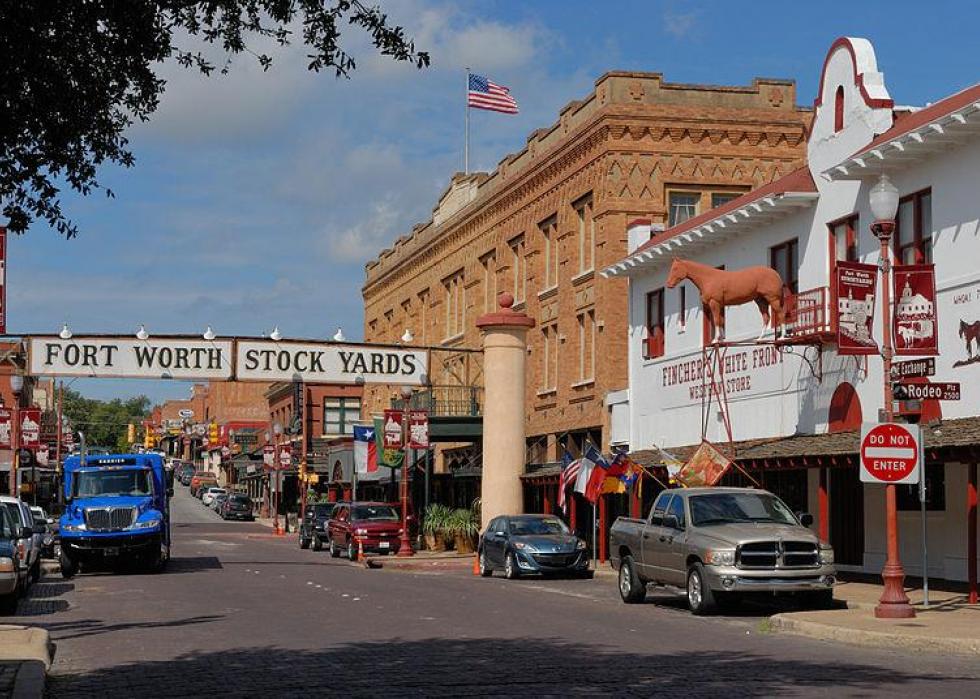 7 / 40
Mark Fisher // Wikicommons
#34. Fort Worth, TX
Cost of Parking in Fort Worth, TX
Price Per Hour: $3.50
Price Per Day: $12.00
Price Per Month: $135.00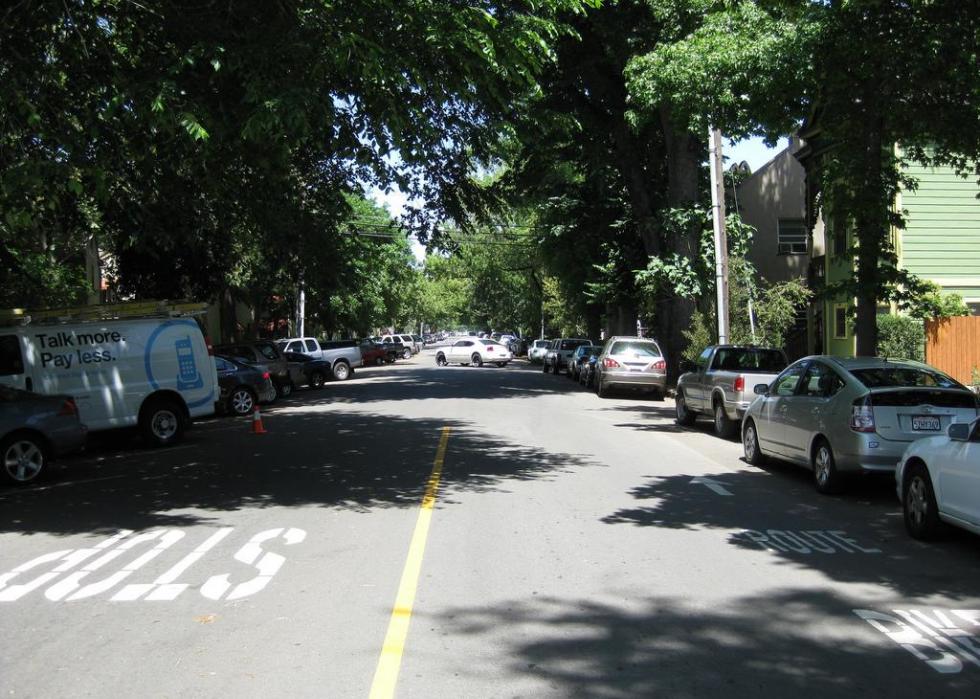 8 / 40
Eric Fredericks // Flickr
#33. Sacramento, CA
Cost of Parking in Sacramento, CA
Price Per Hour: $4.00
Price Per Day: $15.00
Price Per Month: $170.00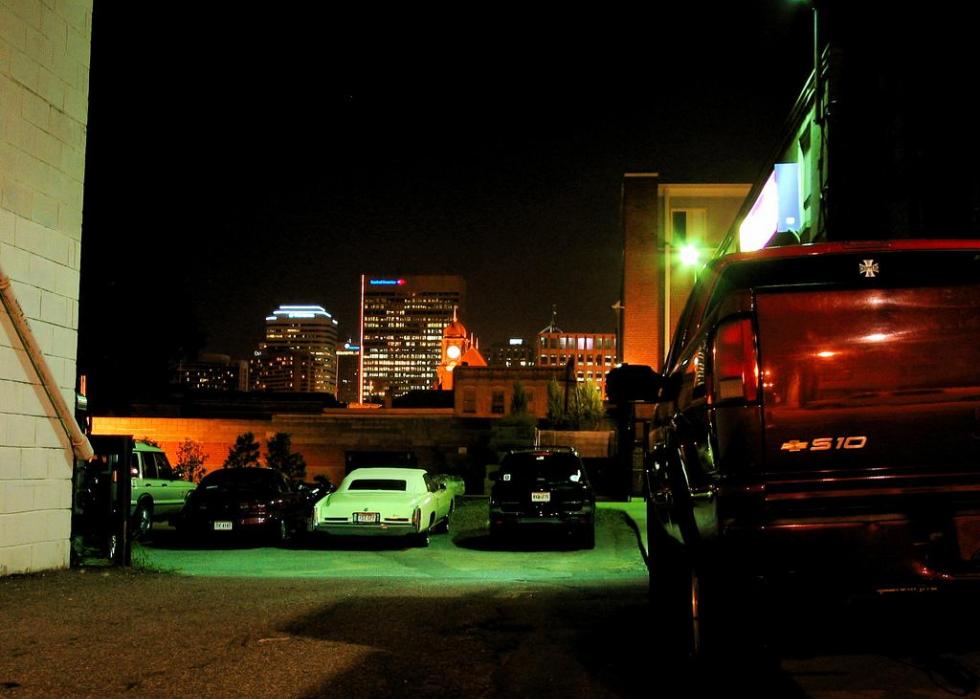 9 / 40
Taber Andrew Bain // Flickr
#32. Richmond, VA
Cost of Parking in Richmond, VA
Price Per Hour: $4.00
Price Per Day: $14.00
Price Per Month: $105.00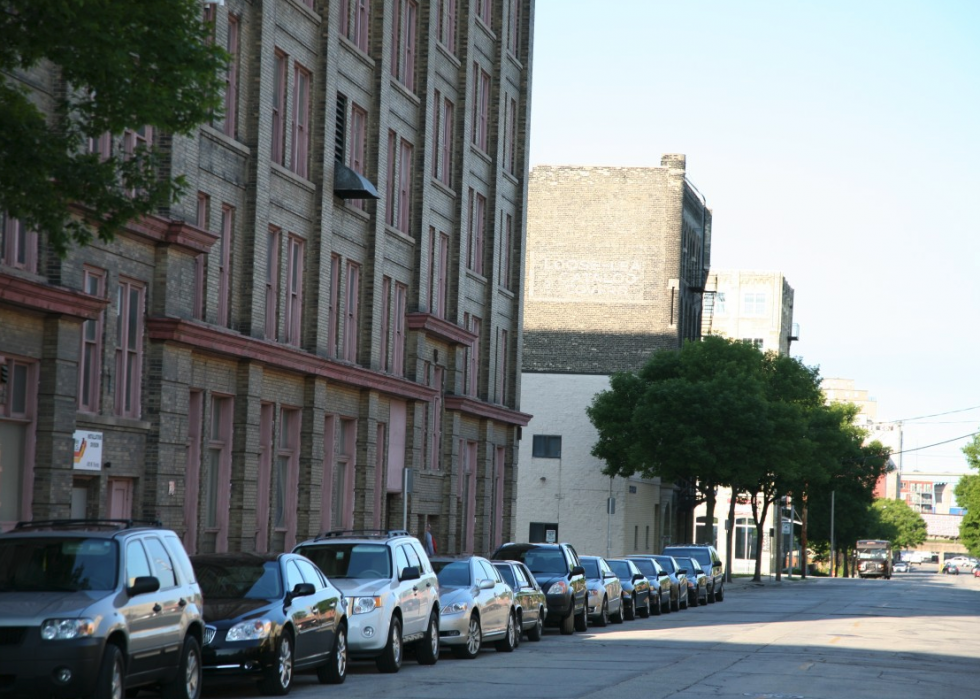 10 / 40
#31. Milwaukee, WI
Cost of Parking in Milwaukee, WI
Price Per Hour: $4.00
Price Per Day: $12.00
Price Per Month: $115.00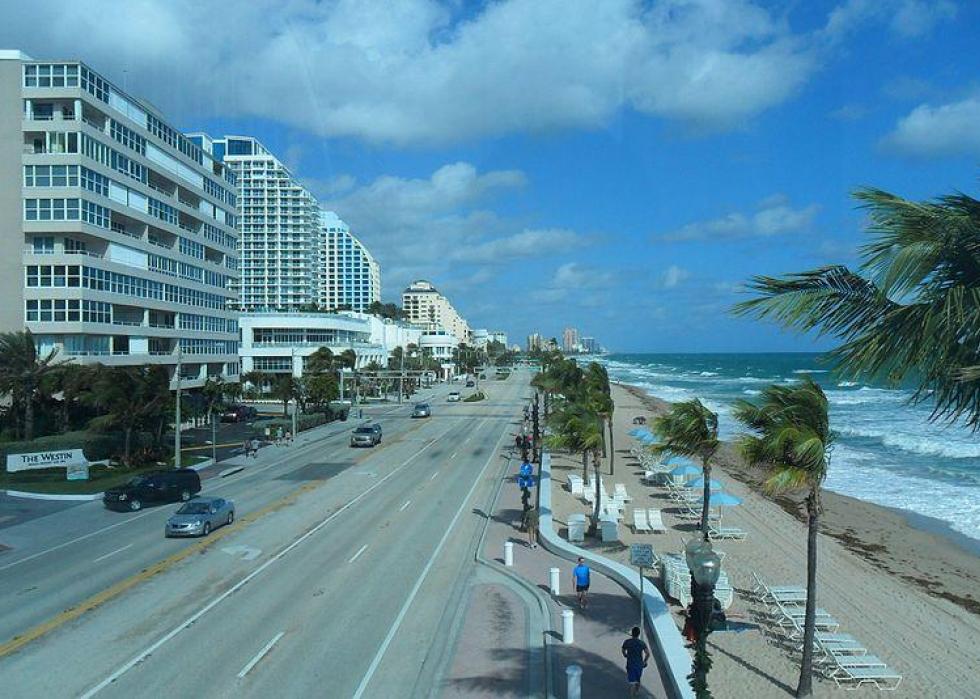 11 / 40
Milei.vencel // Wikicommons
#30. Fort Lauderdale, FL
Cost of Parking in Fort Lauderdale, FL
Price Per Hour: $4.00
Price Per Day: $16.00
Price Per Month: $106.00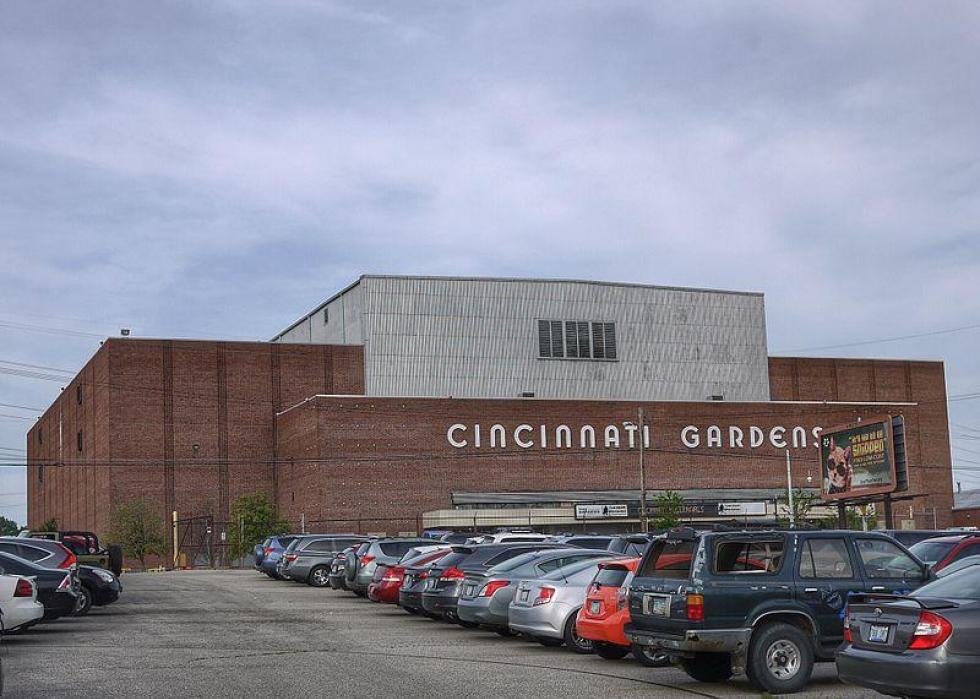 12 / 40
#29. Cincinnati, OH
Cost of Parking in Cincinnati, OH
Price Per Hour: $4.00
Price Per Day: $12.00
Price Per Month: $175.00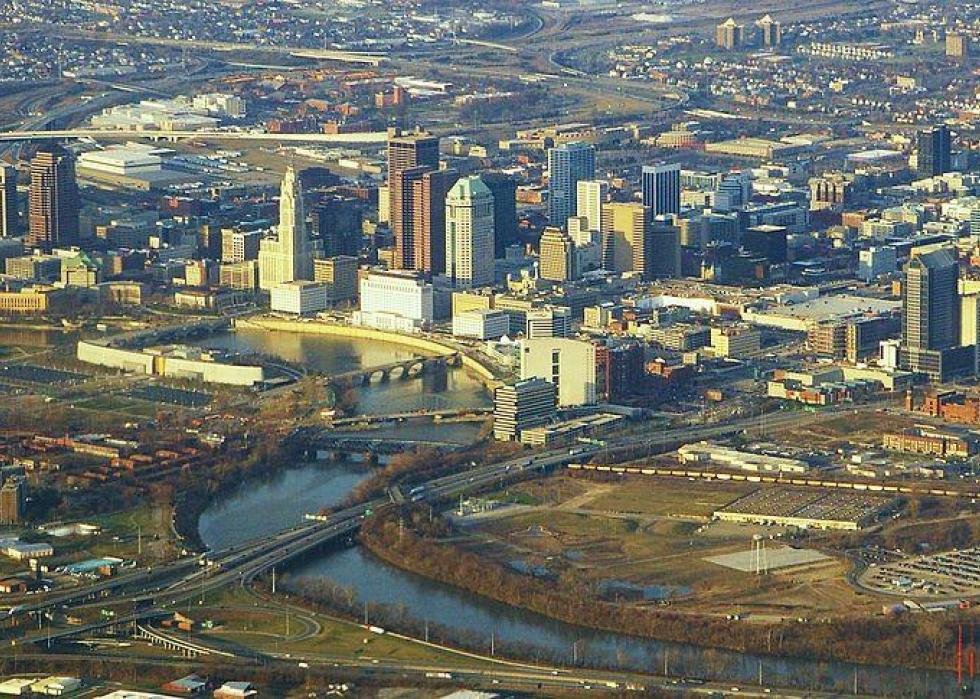 13 / 40
Ron Reiring // Wikicommons
#28. Columbus, OH
Cost of Parking in Columbus, OH
Price Per Hour: $4.50
Price Per Day: $10.00
Price Per Month: $160.00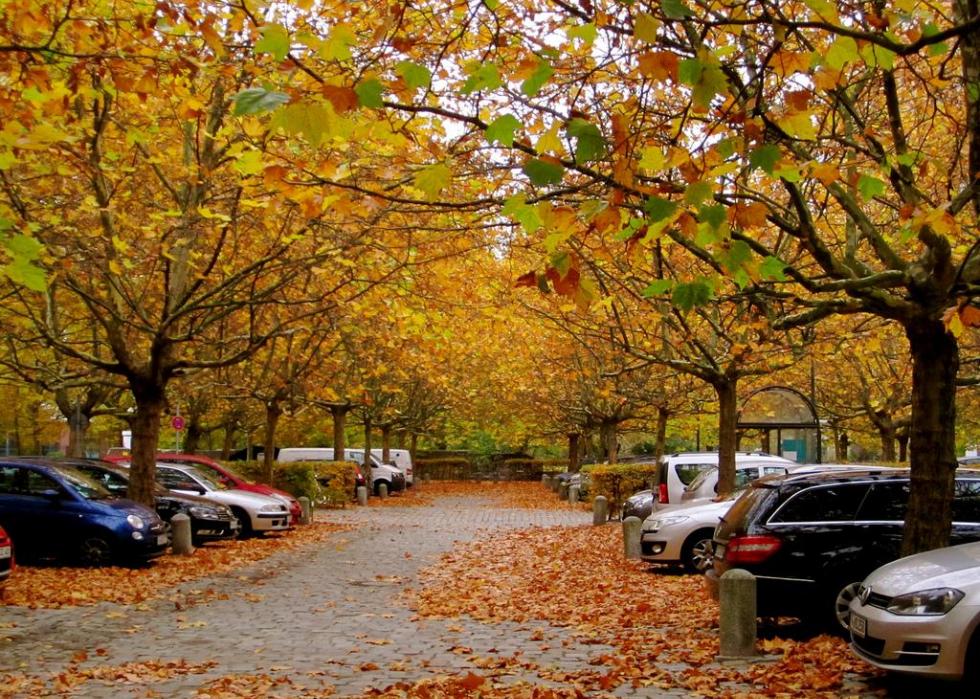 14 / 40
#27. Portland, OR
Cost of Parking in Portland, OR
Price Per Hour: $5.00
Price Per Day: $13.62
Price Per Month: $215.00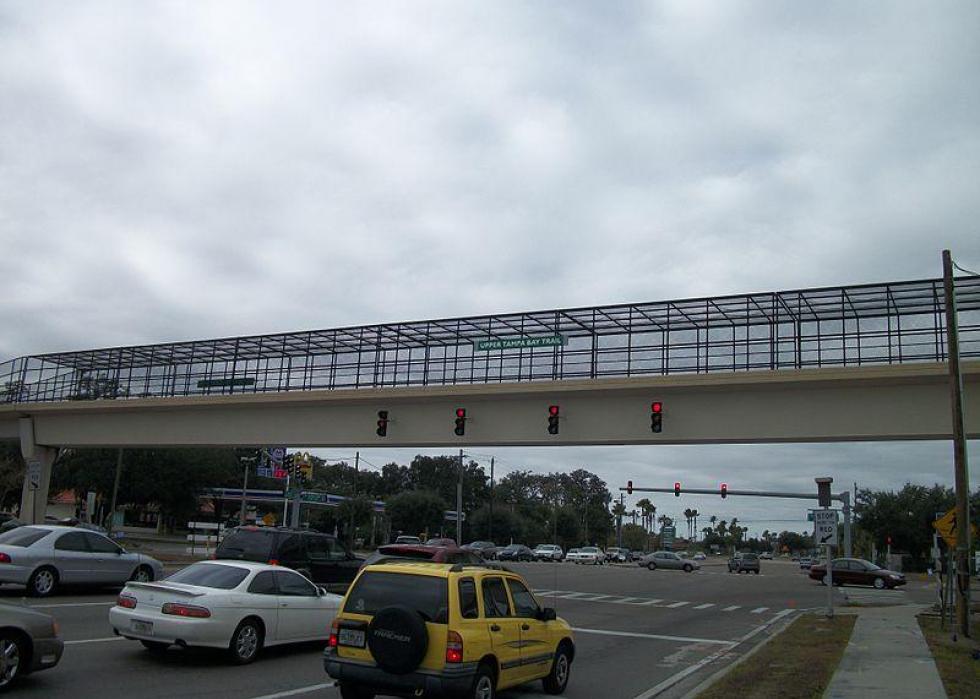 15 / 40
#26. Tampa, FL
Cost of Parking in Tampa, FL
Price Per Hour: $6.00
Price Per Day: $12.00
Price Per Month: $127.00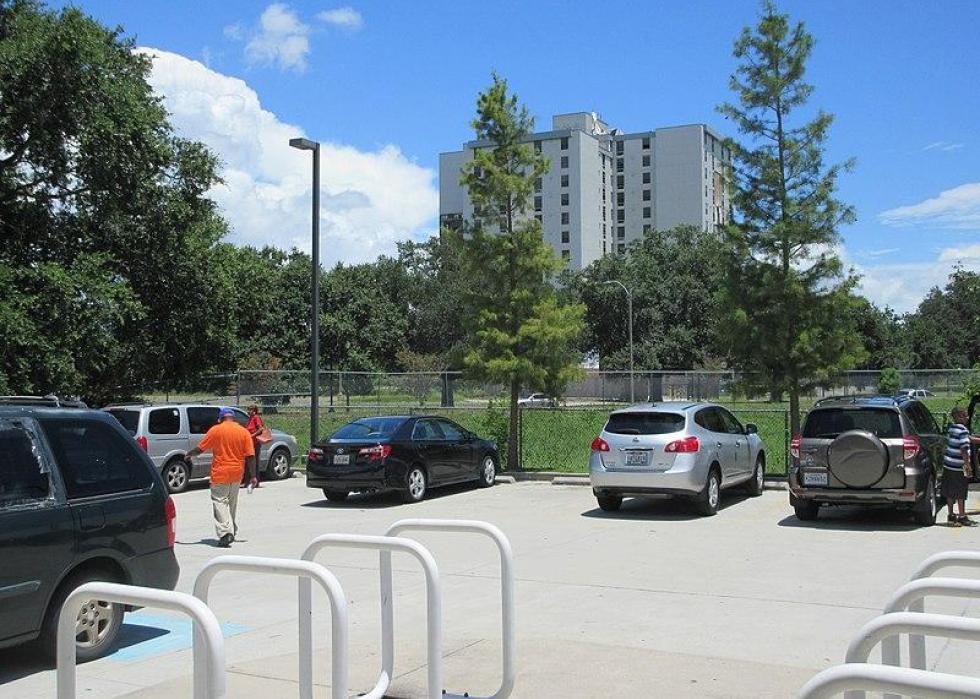 16 / 40
Infrogmation of New Orleans // Wikicommons
#25. New Orleans, LA
Cost of Parking in New Orleans, LA
Price Per Hour: $6.00
Price Per Day: $12.00
Price Per Month: $172.00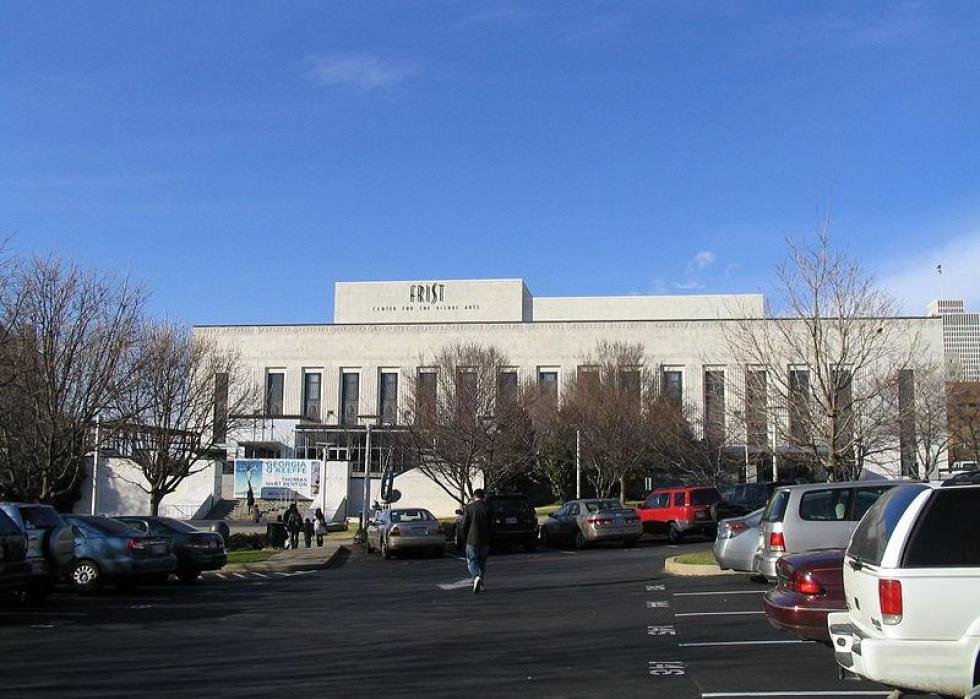 17 / 40
#24. Nashville, TN
Cost of Parking in Nashville, TN
Price Per Hour: $6.00
Price Per Day: $20.00
Price Per Month: $175.00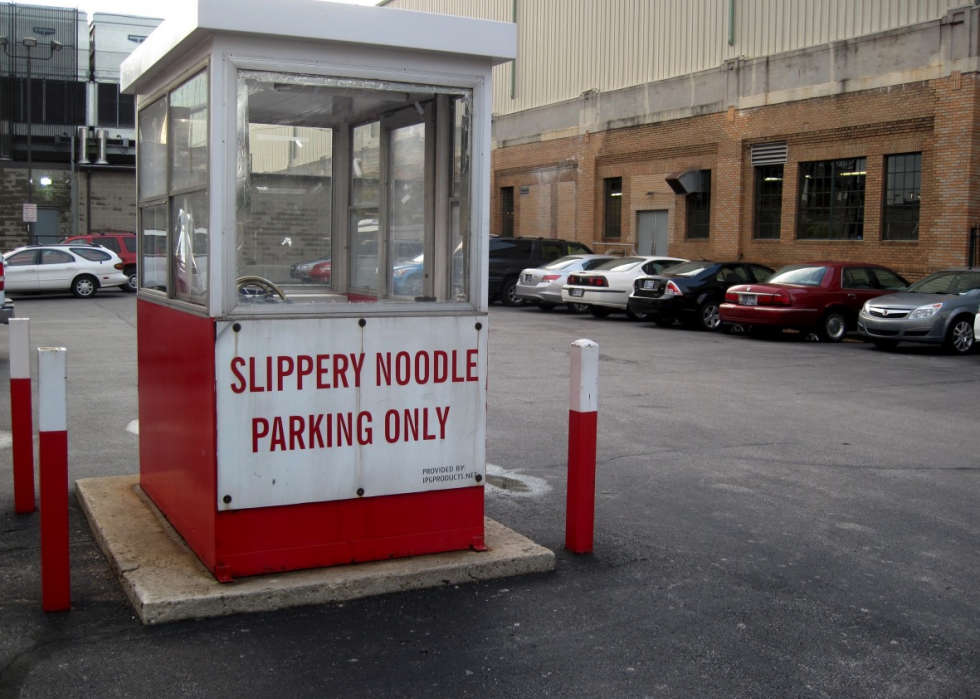 18 / 40
#23. Indianapolis, IN
Cost of Parking in Indianapolis, IN
Price Per Hour: $6.00
Price Per Day: $17.50
Price Per Month: $137.50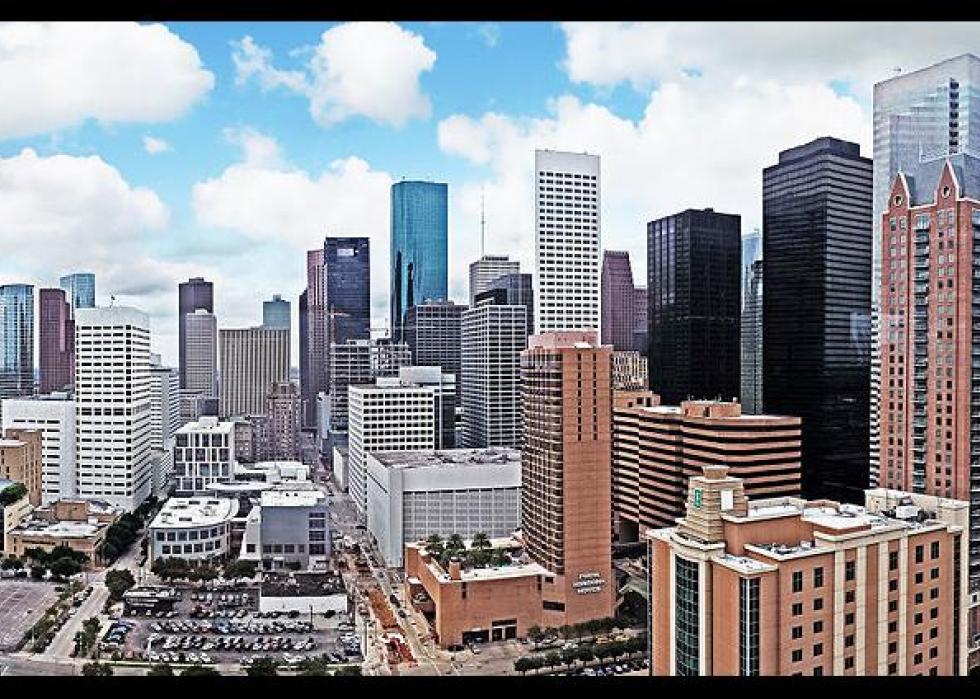 19 / 40
#22. Houston, TX
Cost of Parking in Houston, TX
Price Per Hour: $6.00
Price Per Day: $15.50
Price Per Month: $195.00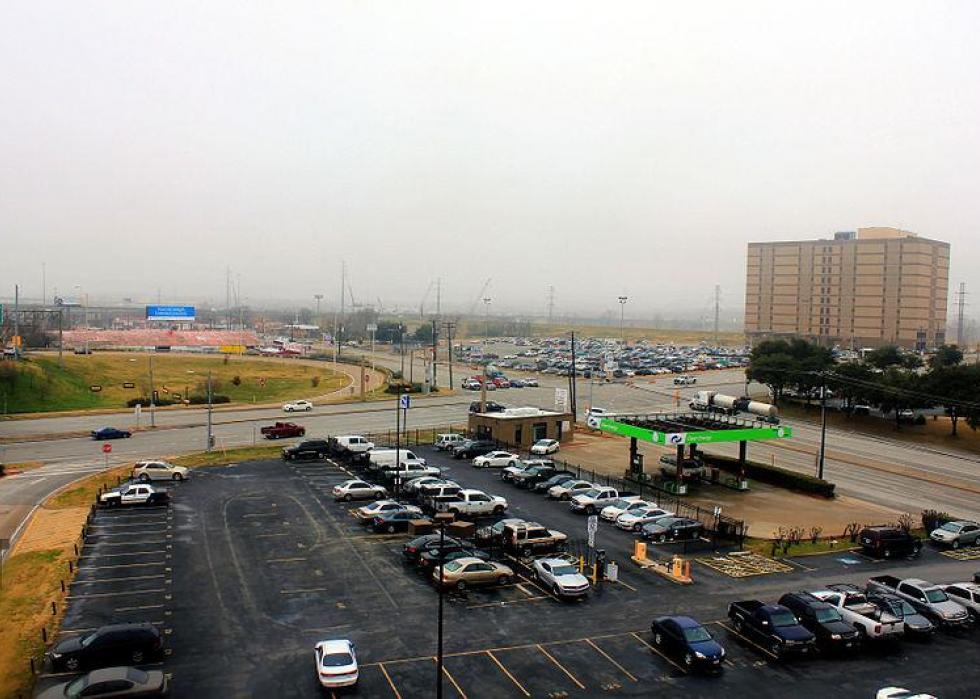 20 / 40
Yinan Chen // Wikicommons
#21. Dallas, TX
Cost of Parking in Dallas, TX
Price Per Hour: $6.00
Price Per Day: $15.00
Price Per Month: $135.00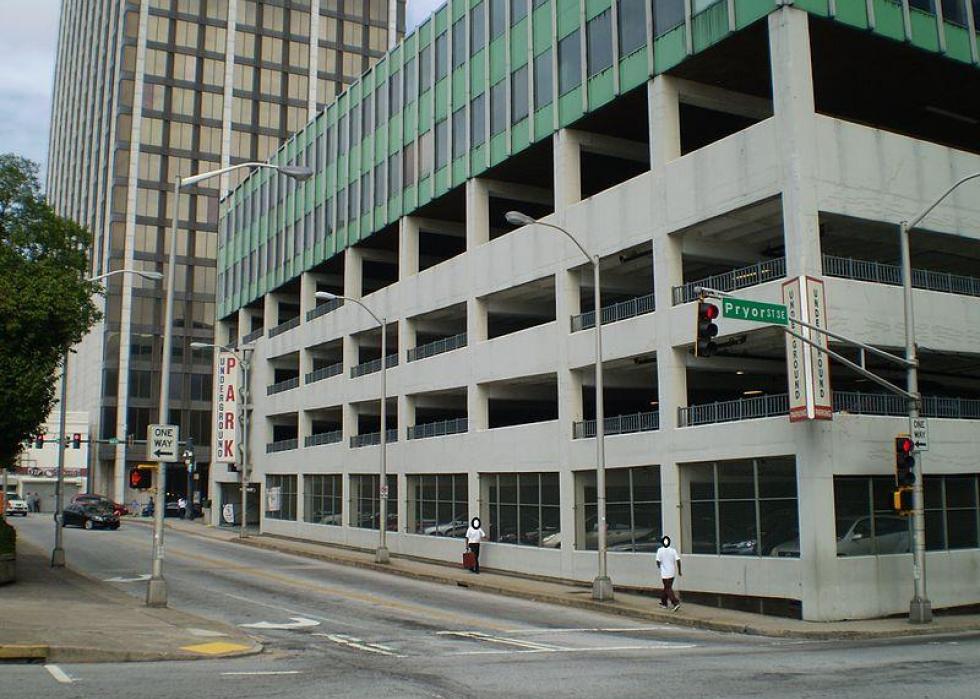 21 / 40
#20. Atlanta, GA
Cost of Parking in Atlanta, GA
Price Per Hour: $6.00
Price Per Day: $14.00
Price Per Month: $105.00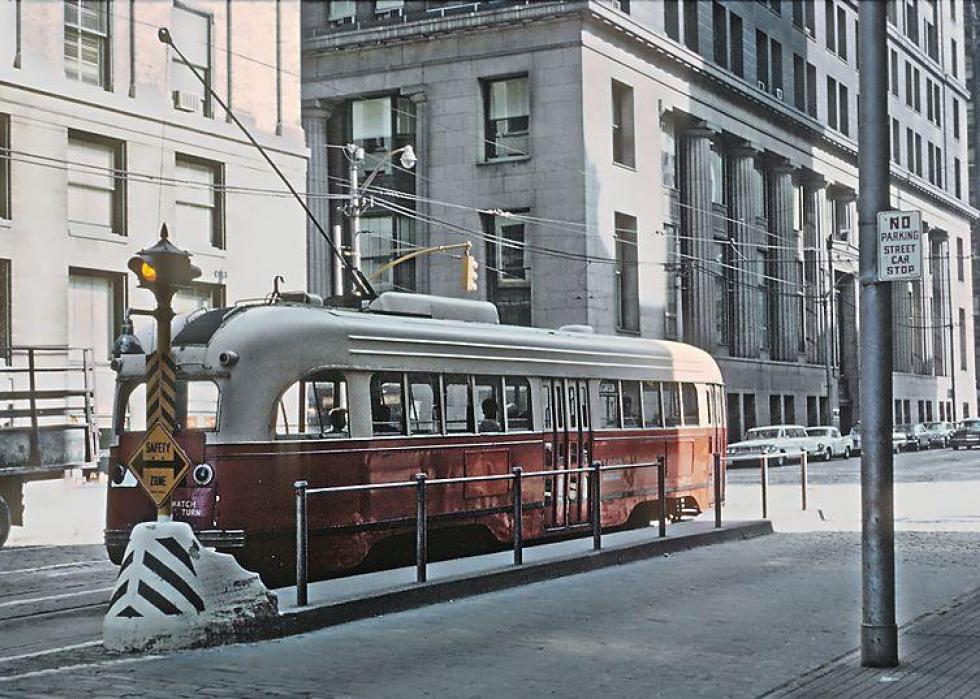 22 / 40
#19. Pittsburgh, PA
Cost of Parking in Pittsburgh, PA
Price Per Hour: $7.00
Price Per Day: $18.00
Price Per Month: $235.00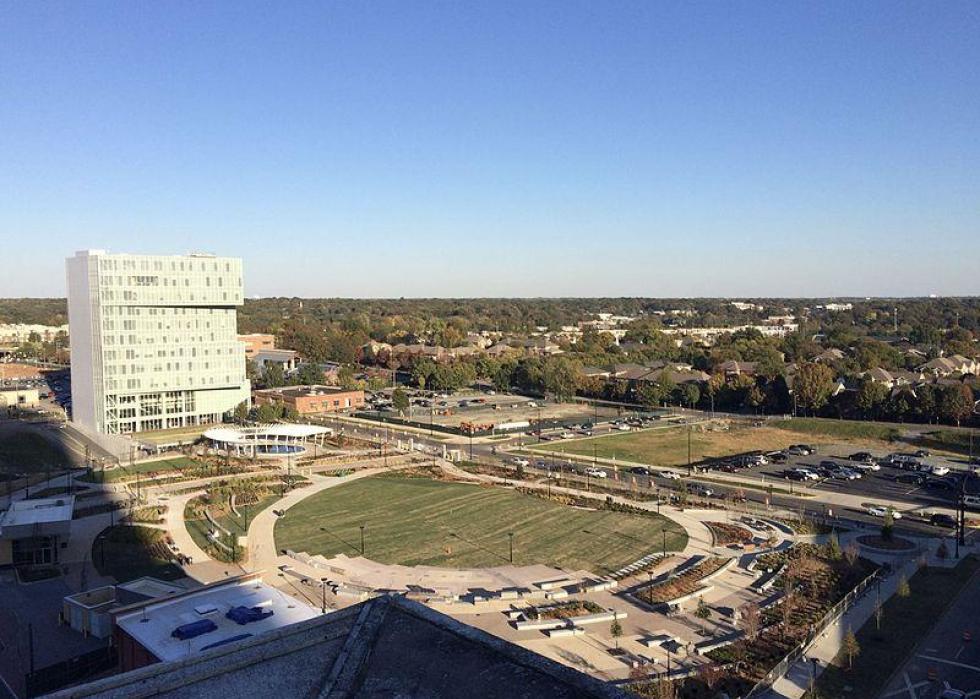 23 / 40
#18. Charlotte, NC
Cost of Parking in Charlotte, NC
Price Per Hour: $7.00
Price Per Day: $21.00
Price Per Month: $160.00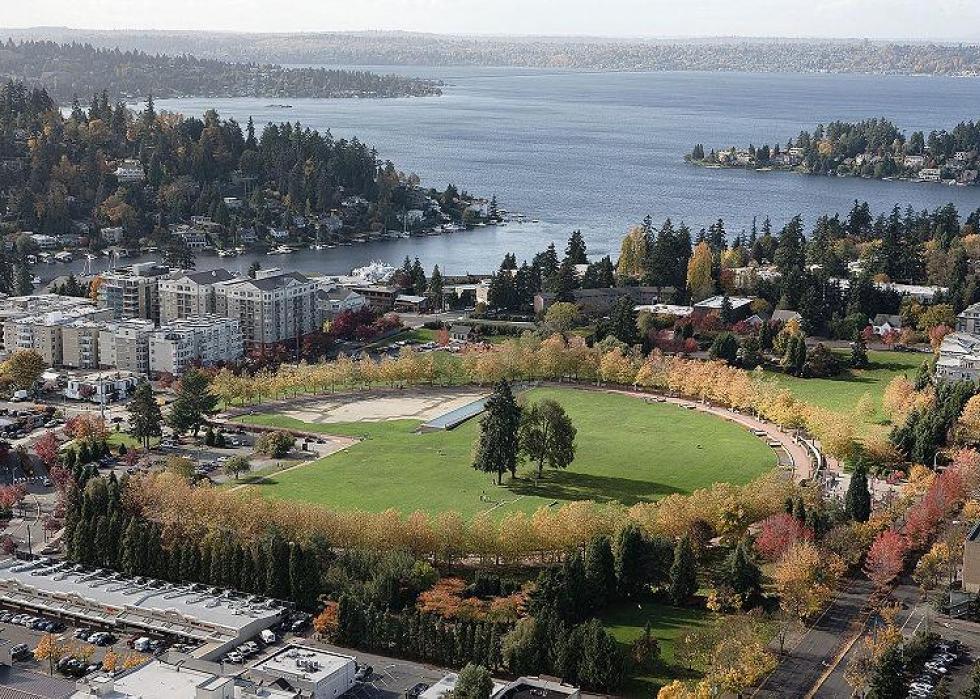 24 / 40
Curt Smith // Wikicommons
#17. Bellevue, WA
Cost of Parking in Bellevue, WA
Price Per Hour: $7.00
Price Per Day: $24.00
Price Per Month: $222.00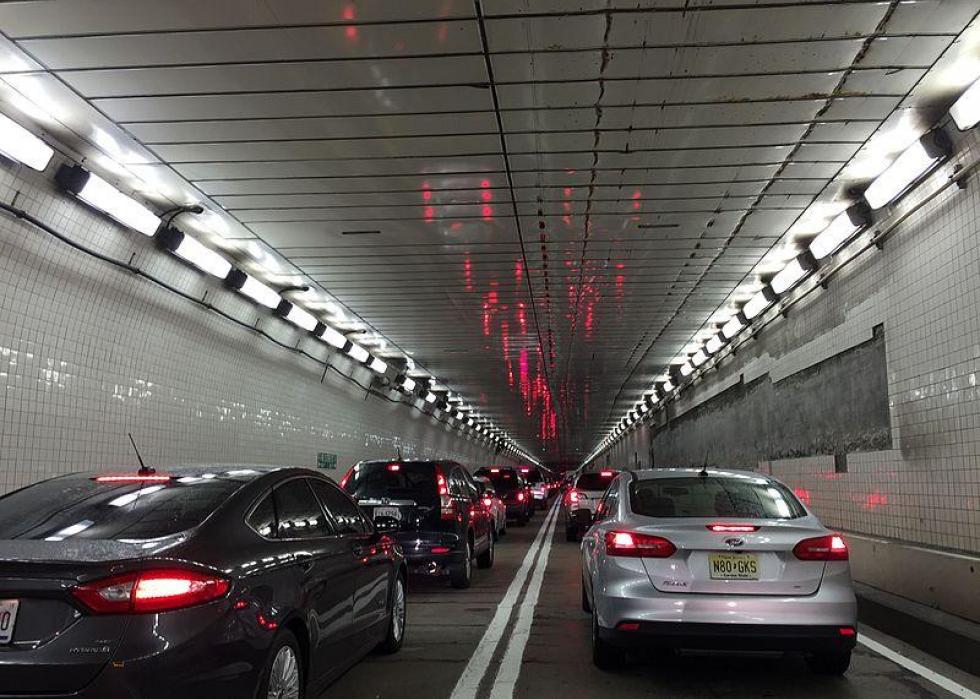 25 / 40
#16. Baltimore, MD
Cost of Parking in Baltimore, MD
Price Per Hour: $7.00
Price Per Day: $15.00
Price Per Month: $186.50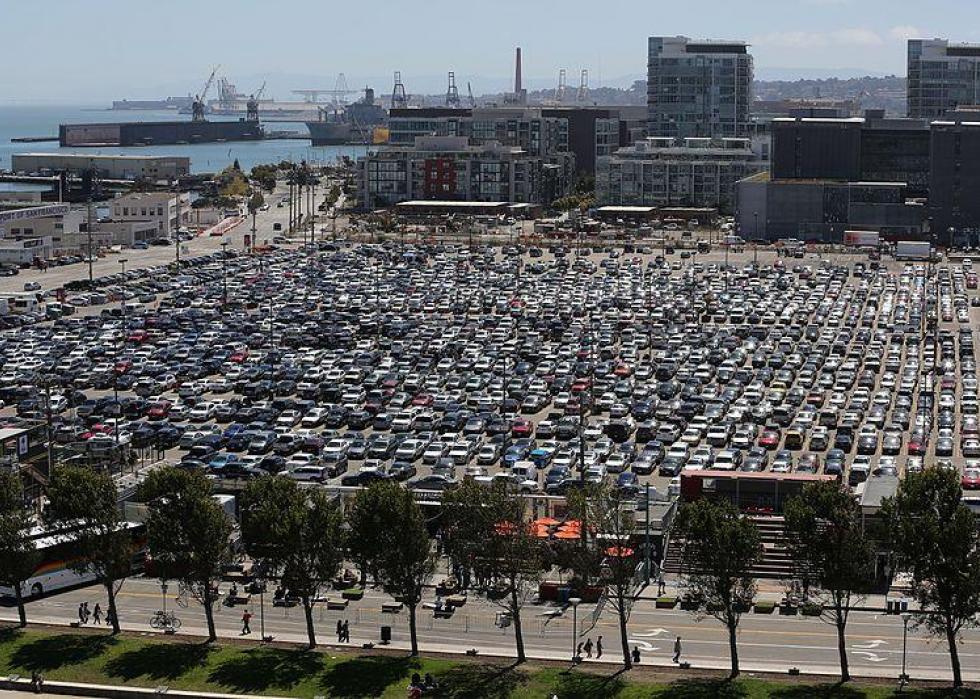 26 / 40
Tobias Kleinlercher / Wikipedia
#15. San Francisco, CA
Cost of Parking in San Francisco, CA
Price Per Hour: $7.25
Price Per Day: $28.00
Price Per Month: $322.50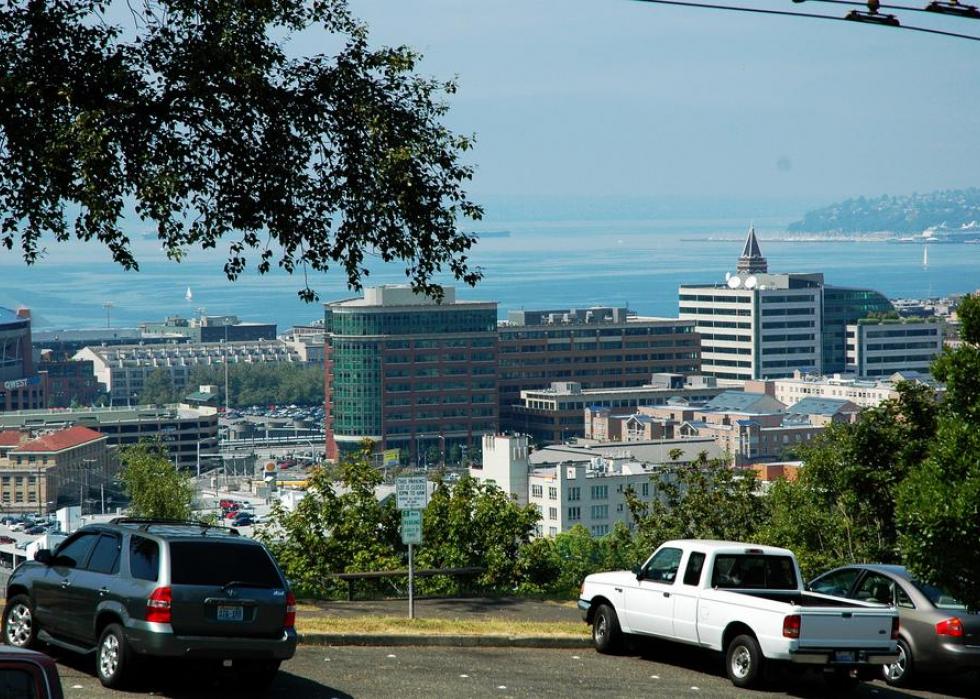 27 / 40
#14. Seattle, WA
Cost of Parking in Seattle, WA
Price Per Hour: $8.00
Price Per Day: $24.00
Price Per Month: $289.00
28 / 40
Mountain Mike Johans // Wikicommons
#13. San Diego, CA
Cost of Parking in San Diego, CA
Price Per Hour: $8.00
Price Per Day: $17.00
Price Per Month: $187.50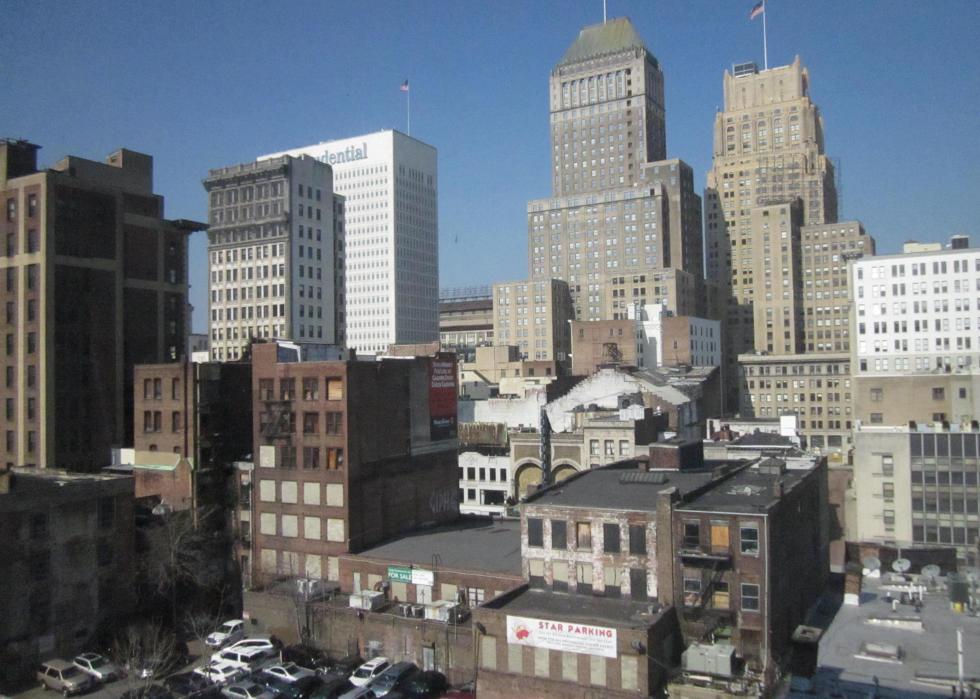 29 / 40
#12. Newark, NJ
Cost of Parking in Newark, NJ
Price Per Hour: $8.00
Price Per Day: $15.00
Price Per Month: $195.00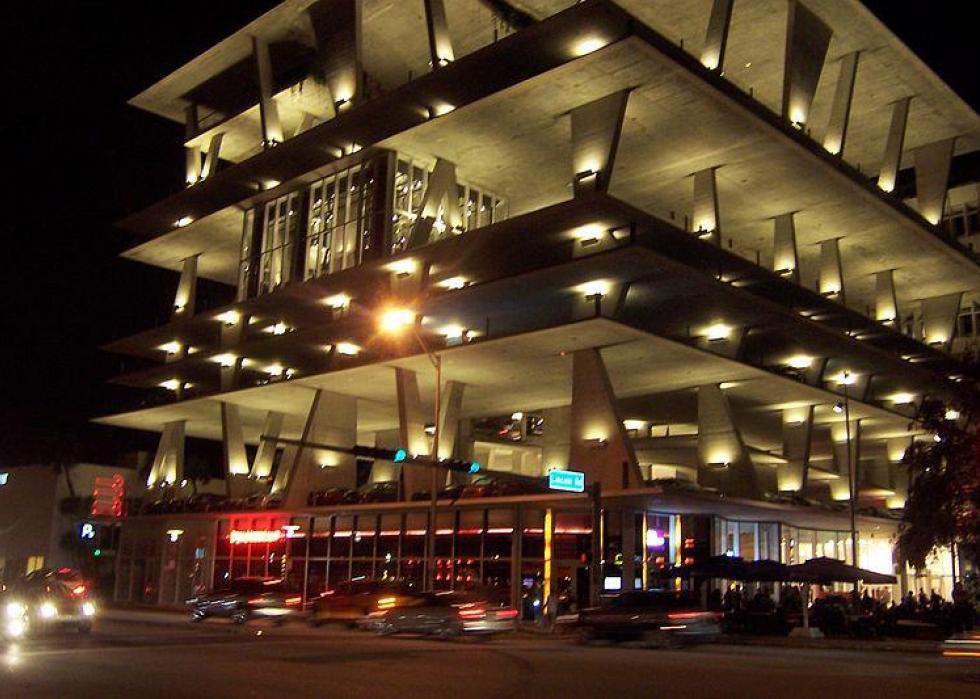 30 / 40
Jonathan Schilling// Wikicommons
#11. Miami, FL
Cost of Parking in Miami, FL
Price Per Hour: $8.00
Price Per Day: $25.00
Price Per Month: $135.00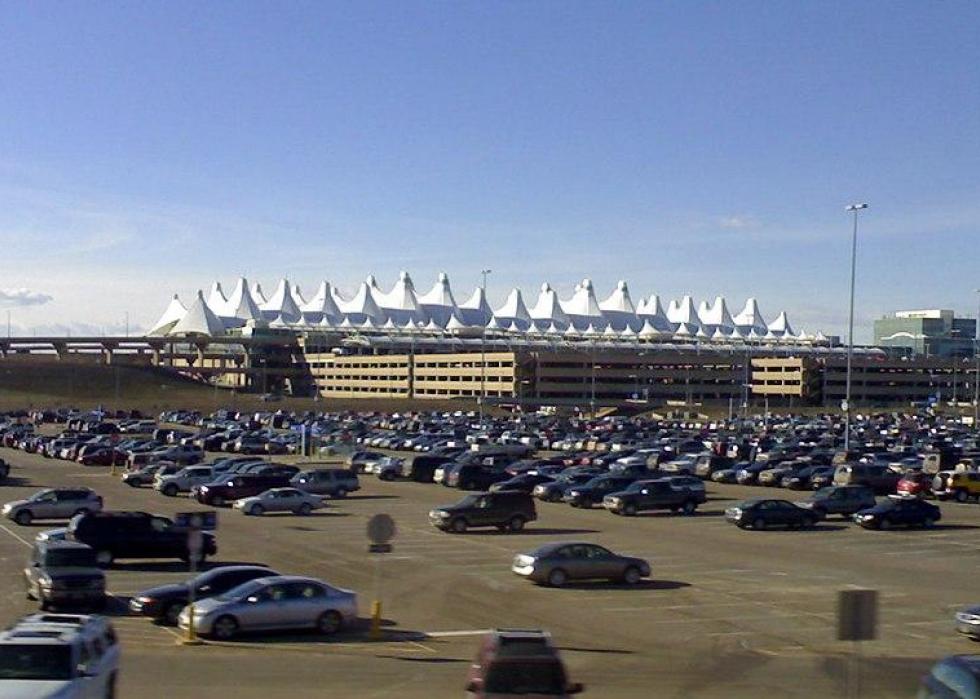 31 / 40
#10. Denver, CO
Cost of Parking in Denver, CO
Price Per Hour: $8.00
Price Per Day: $17.00
Price Per Month: $205.00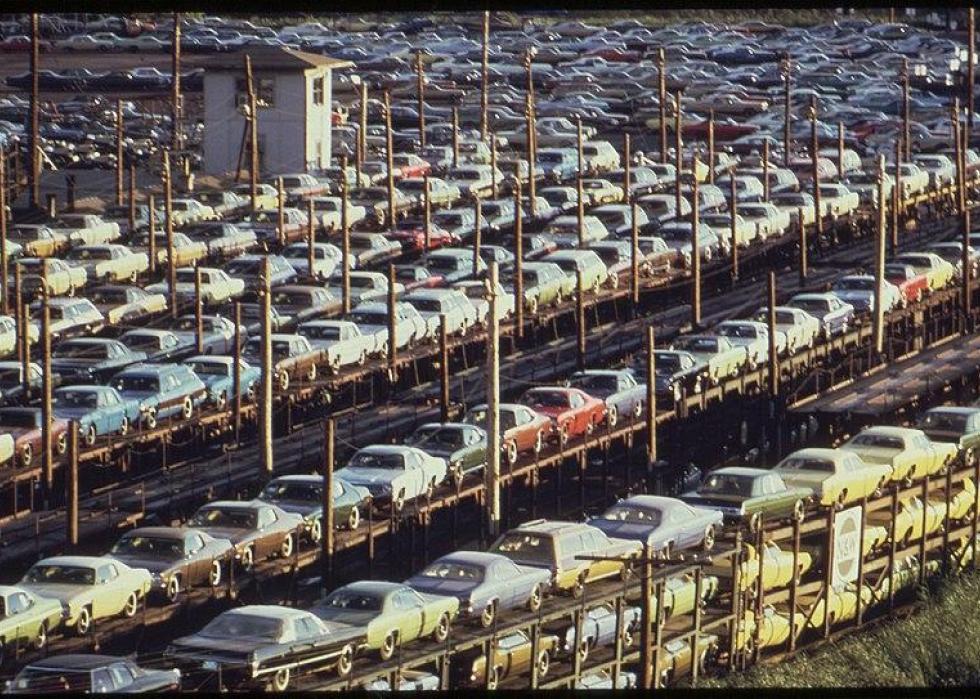 32 / 40
Clark, Joe // Wikicommons
#9. Detroit, MI
Cost of Parking in Detroit, MI
Price Per Hour: $9.00
Price Per Day: $20.00
Price Per Month: $150.00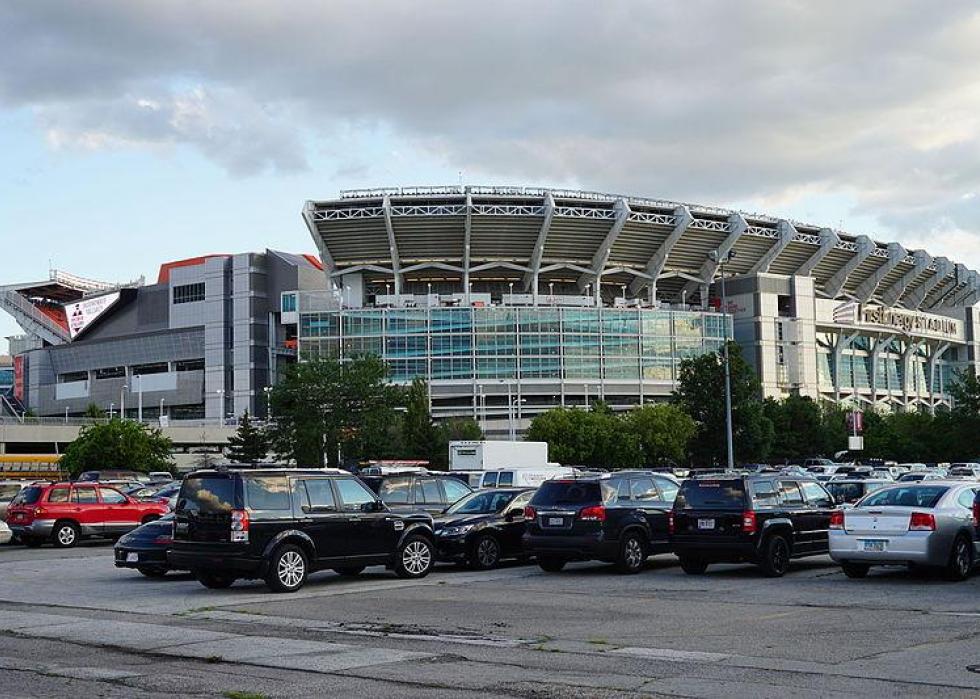 33 / 40
#8. Cleveland, OH
Cost of Parking in Cleveland, OH
Price Per Hour: $9.00
Price Per Day: $10.50
Price Per Month: $190.00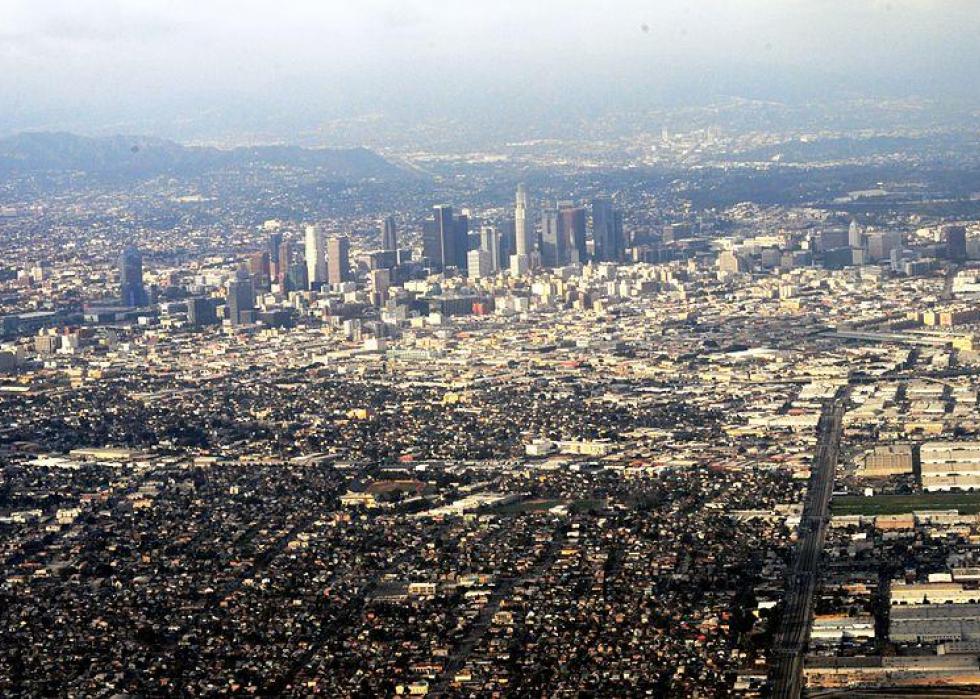 34 / 40
#7. Los Angeles, CA
Cost of Parking in Los Angeles, CA
Price Per Hour: $9.50
Price Per Day: $16.00
Price Per Month: $190.00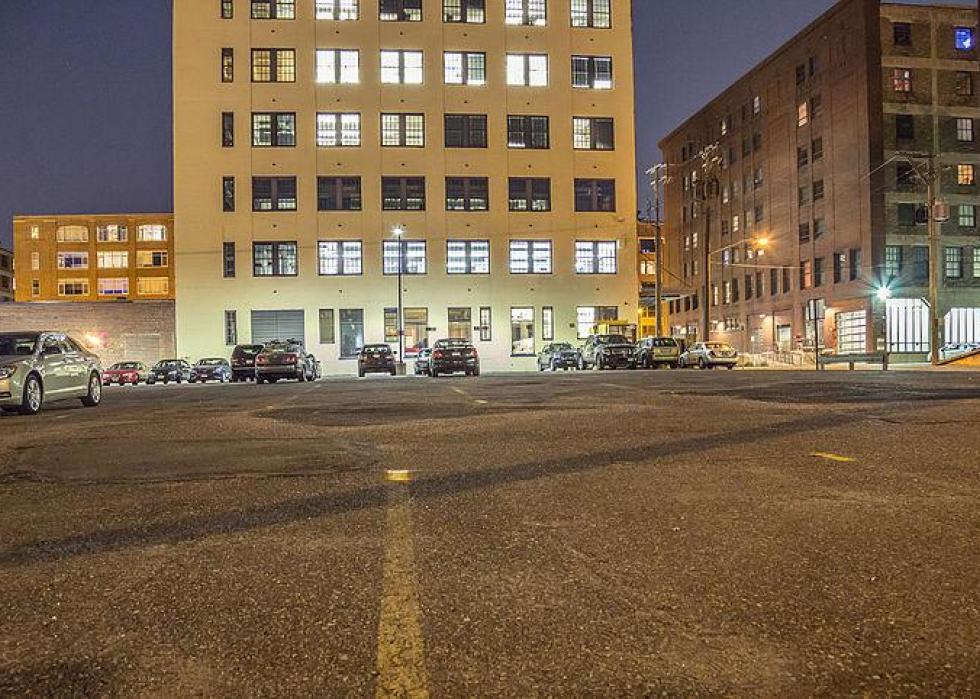 35 / 40
Tony Webster // Wikicommons
#6. Minneapolis, MN
Cost of Parking in Minneapolis, MN
Price Per Hour: $10.00
Price Per Day: $23.00
Price Per Month: $260.00
36 / 40
#5. Washington DC
Cost of Parking in Washington DC
Price Per Hour: $11.00
Price Per Day: $21.00
Price Per Month: $274.00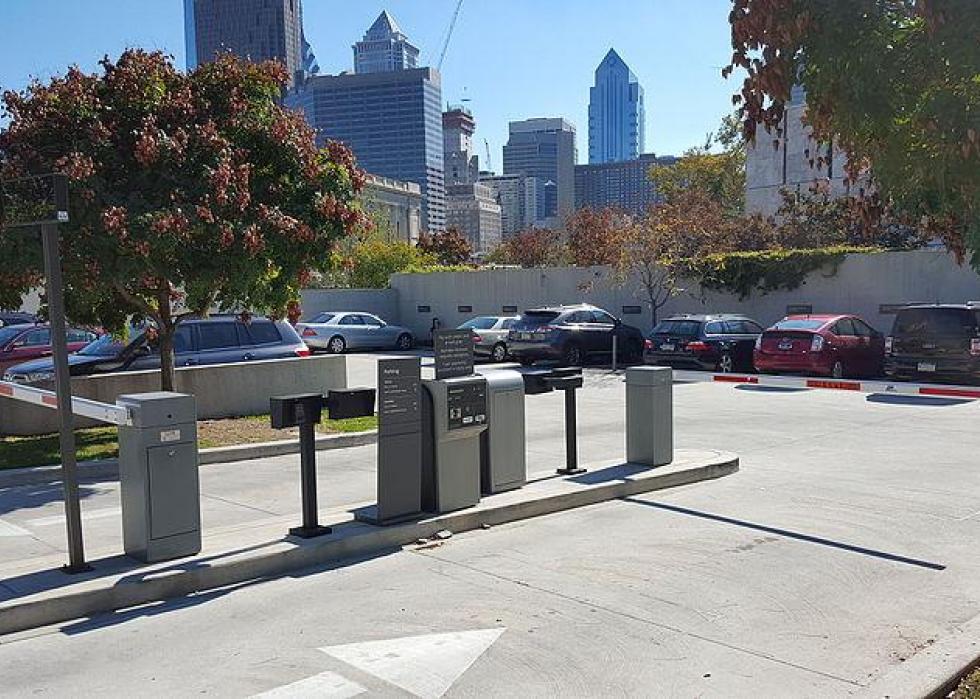 37 / 40
#4. Philadelphia, PA
Cost of Parking in Philadelphia, PA
Price Per Hour: $12.00
Price Per Day: $25.00
Price Per Month: $284.50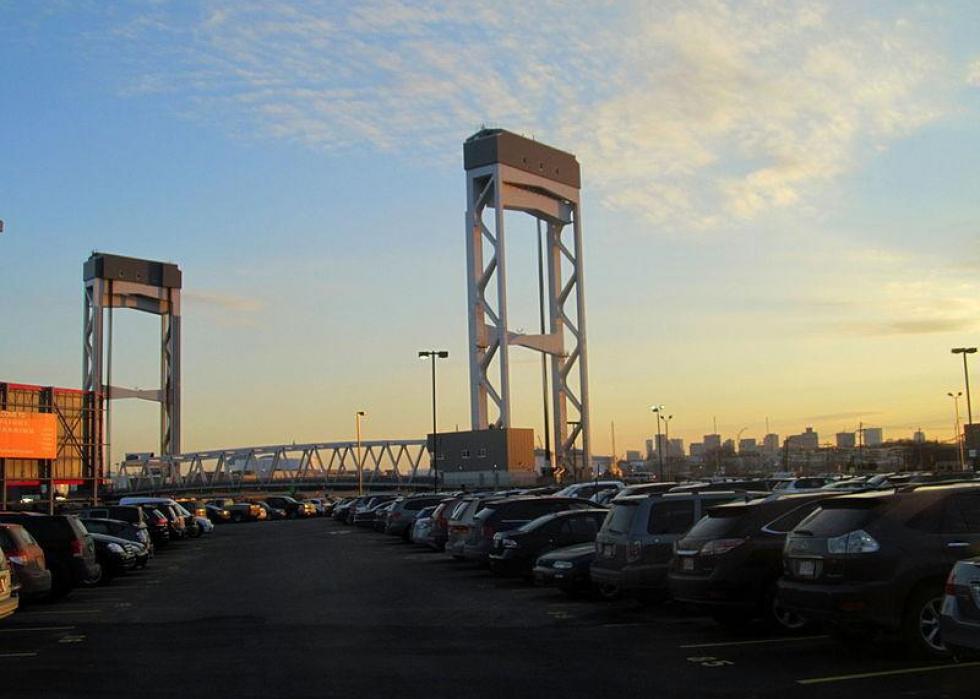 38 / 40
Pi.1415926535 // Wikicommons
#3. Boston, MA
Cost of Parking in Boston, MA
Price Per Hour: $16.00
Price Per Day: $34.00
Price Per Month: $425.00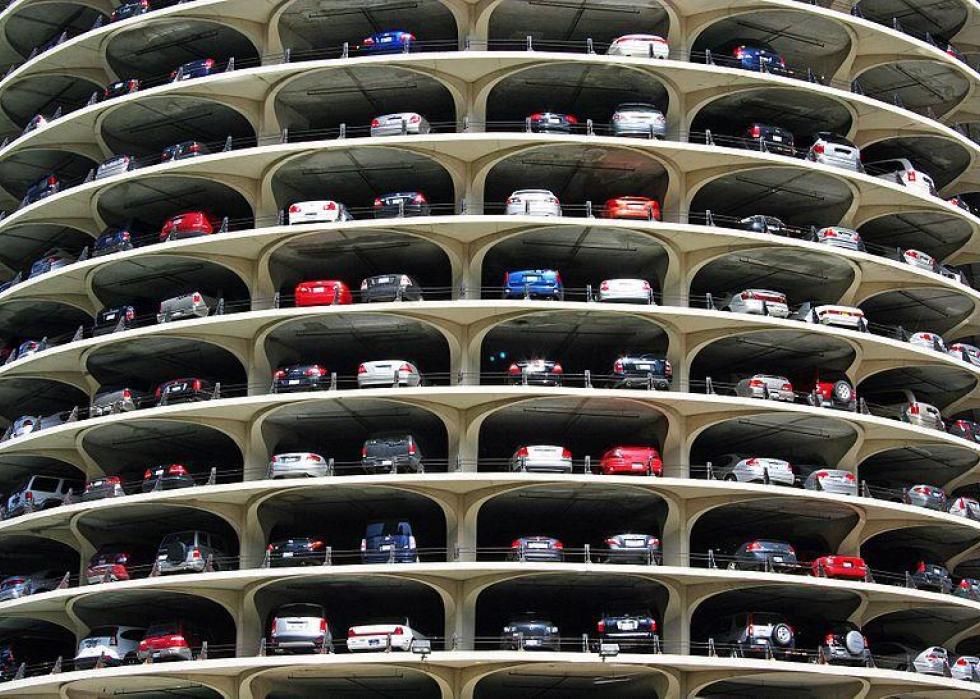 39 / 40
Mobilus In Mobili // Wikicommons
#2. Chicago, IL
Cost of Parking in Chicago, IL
Price Per Hour: $17.00
Price Per Day: $30.00
Price Per Month: $265.00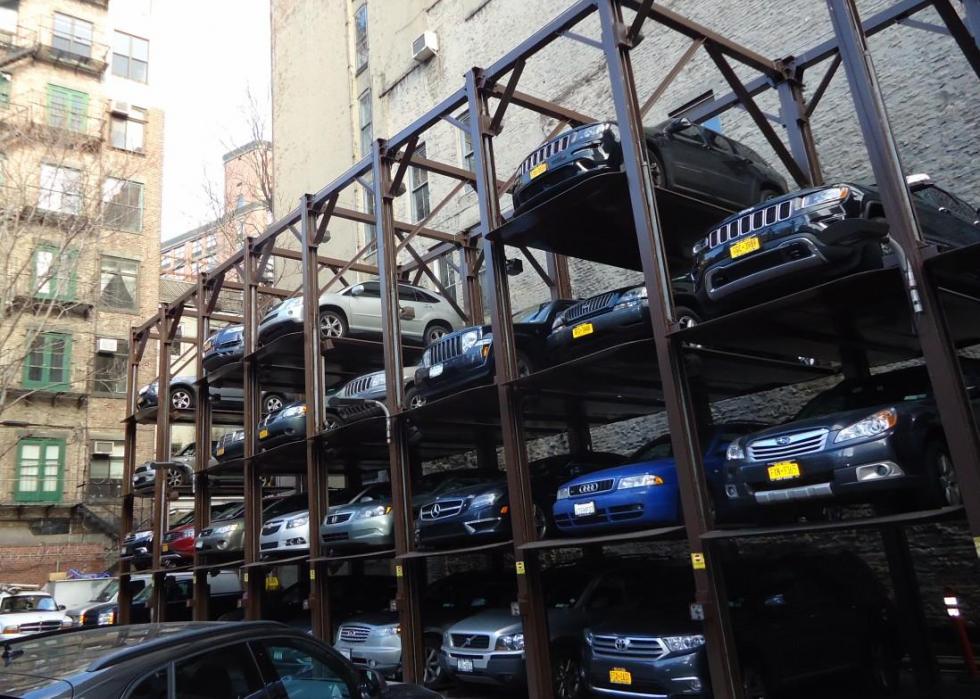 40 / 40
Tomwsulcer // Wikicommons
#1. New York, NY
Cost of Parking in New York, NY
Price Per Hour: $27.00
Price Per Day: $42.25
Price Per Month: $616.00