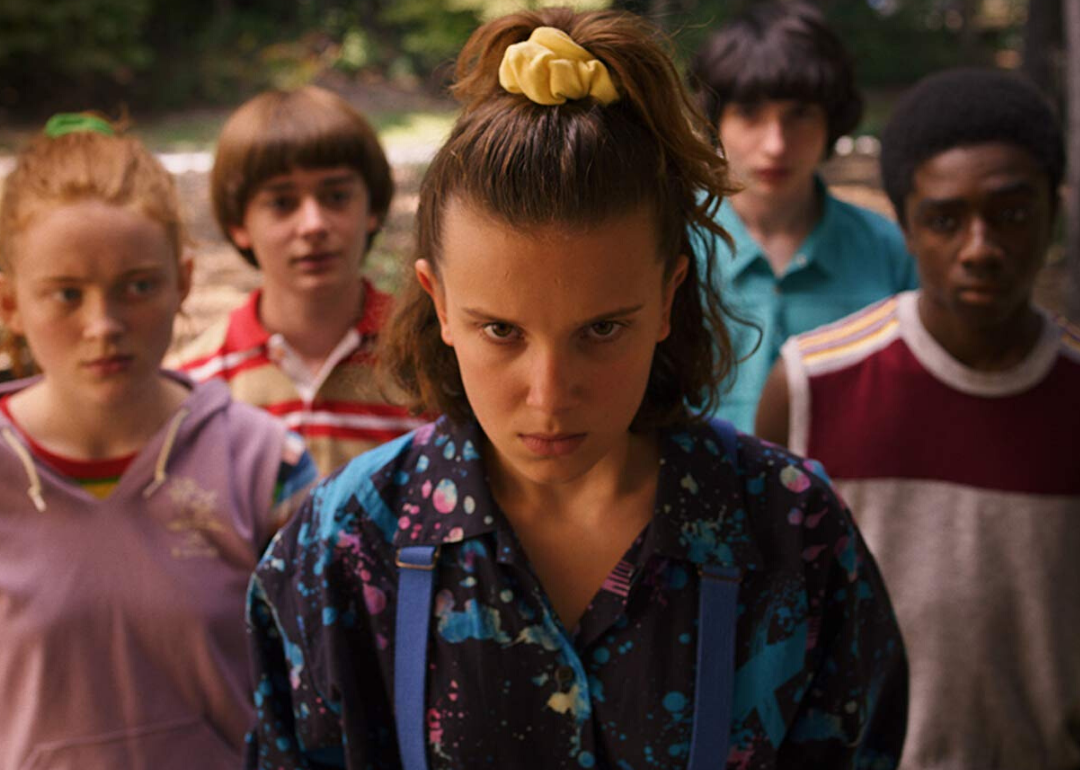 30 best Netflix shows for binge watching over the holidays
30 best Netflix shows for binge-watching over the holidays
As Thanksgiving and the December holidays approach, families will be gathering during their vacation time. While many groups may elect to watch traditional holiday movies, family reunions could also double as larger water-cooler conversations, with family members catching up with each other's popular culture obsessions.
There is more content on streaming services than ever before, and the number of streaming services is also increasing: November alone will bring two more such services, Apple TV Plus and Disney Plus. All of these competitors are aiming for the success of Netflix, the progenitor of the online streaming trend. Opposing services will face an uphill struggle just to catch up with the sheer volume of content that Netflix has to offer.
Among Netflix's library are some of the top-rated television shows of all time, including Netflix originals such as "Black Mirror," Stranger Things," and "House of Cards." With other media conglomerates starting up their own answers to Netflix, the service will be losing some of its top hits in the coming years, giving subscribers limited time to binge-watch these programs. As such, Stacker has compiled some of the top-rated television shows and miniseries currently on the service.
These are English-language TV shows and miniseries, with non-English language anime series being the only exception. The rankings presented in this list come from IMDb user rating data (as of October 2019) ordered from the 30th top-rated show to the first; ties were broken by vote count, and each show had to have at least 5,000 votes to be considered.
Click on to see the best television shows to add to your Netflix list.
You may also like: Fan campaigns that saved TV shows from cancellation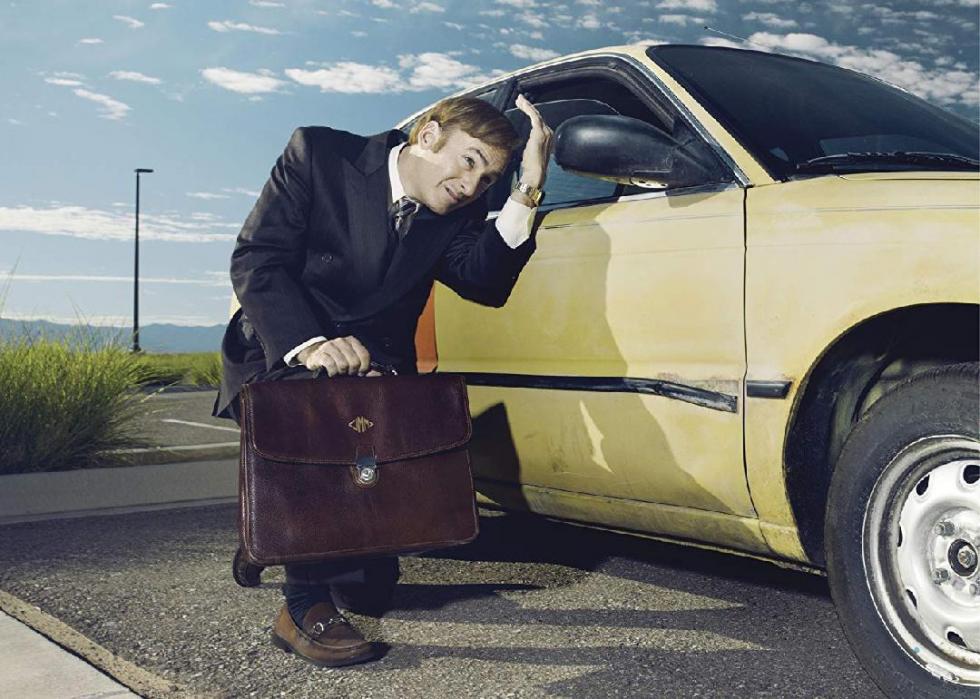 1 / 30
#30. Better Call Saul
- IMDb user rating: 8.7
- Votes: 261,675
- Years: 2015–present
It isn't easy to follow up on the highly acclaimed "Breaking Bad," but co-creators Vince Gilligan and Peter Gould were able to win back fans and critics with the spin-off prequel "Better Call Saul." Bob Odenkirk reprises his role as the criminal lawyer from "Breaking Bad," under his original name, Jimmy McGill, and before a darker turn into the criminal underworld. "Better Call Saul," which features other iconic "Breaking Bad" characters like Mike (Jonathan Banks) and Gus (Giancarlo Esposito), has three of its first four seasons on Netflix in the U.S.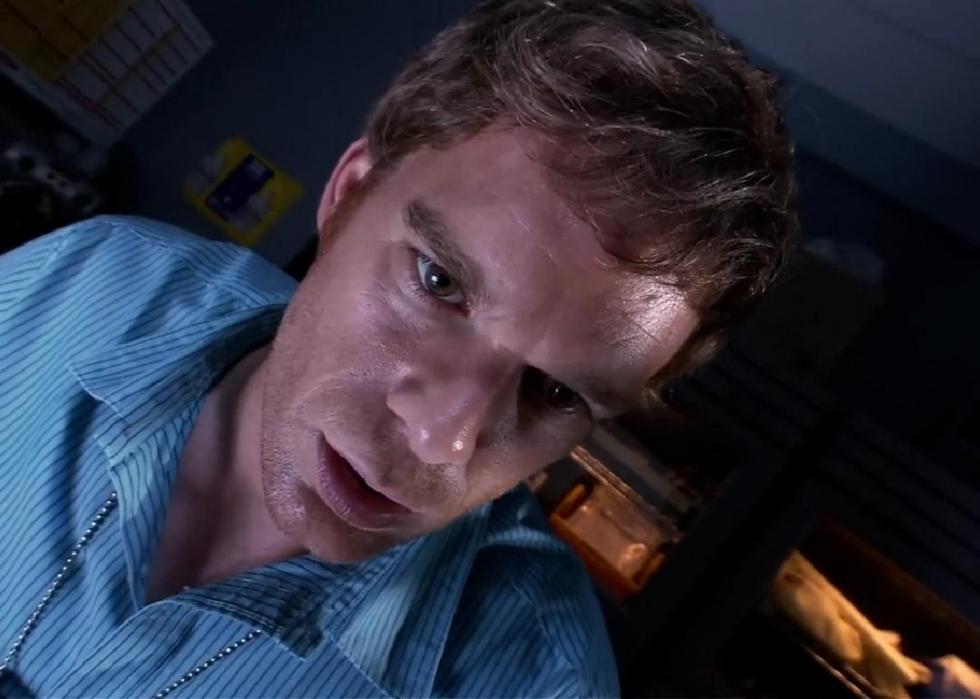 2 / 30
#29. Dexter
- IMDb user rating: 8.7
- Votes: 609,143
- Years: 2006–2013
Initially based on a series of novels by Jeff Lindsay, "Dexter" on Showtime focuses on forensic technician Dexter Morgan (Michael C. Hall), who lives a double life as a serial killer who murders other serial killers. Throughout the show's eight seasons, Hall was nominated for multiple Emmys and won a Golden Globe and a Screen Actors Guild award for his role. The final season, however, was heavily criticized by fans and critics, with a particular aim toward the final episode.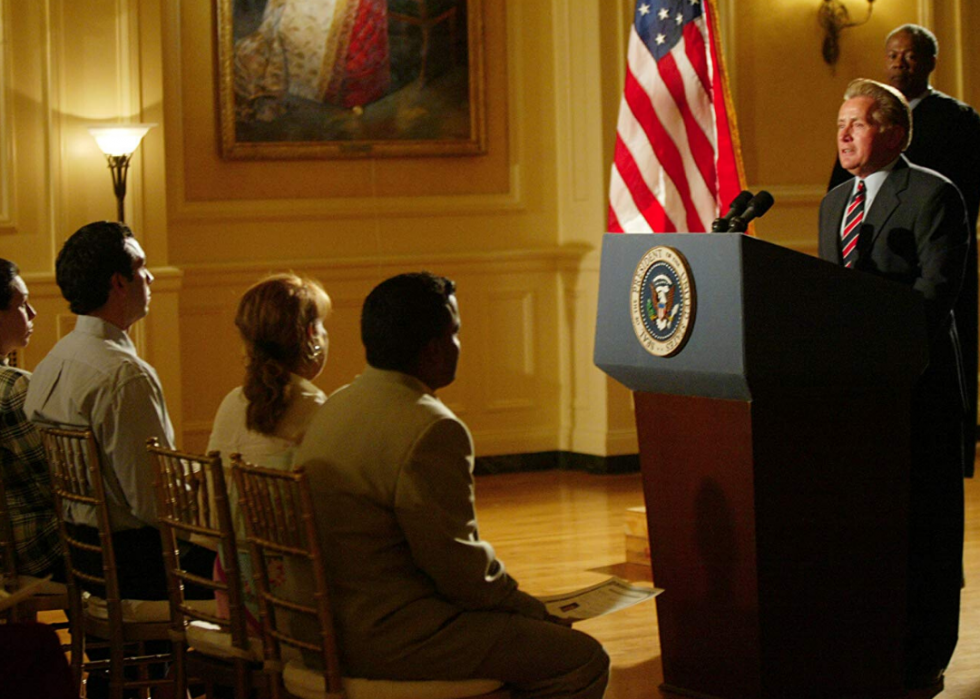 3 / 30
#28. The West Wing
- IMDb user rating: 8.8
- Votes: 57,472
- Years: 1999–2006
Screenwriter Aaron Sorkin returned to depicting White House drama after his 1995 film "The American President" with "The West Wing" in 1999. Martin Sheen portrayed fictional U.S. President Josiah Bartlet as he navigates the internal administration and battles with a Congress controlled by the opposing party. Sorkin departed the show after four seasons, with viewership slightly waning for the subsequent three seasons.
You may also like: Top 50 "West Wing" episodes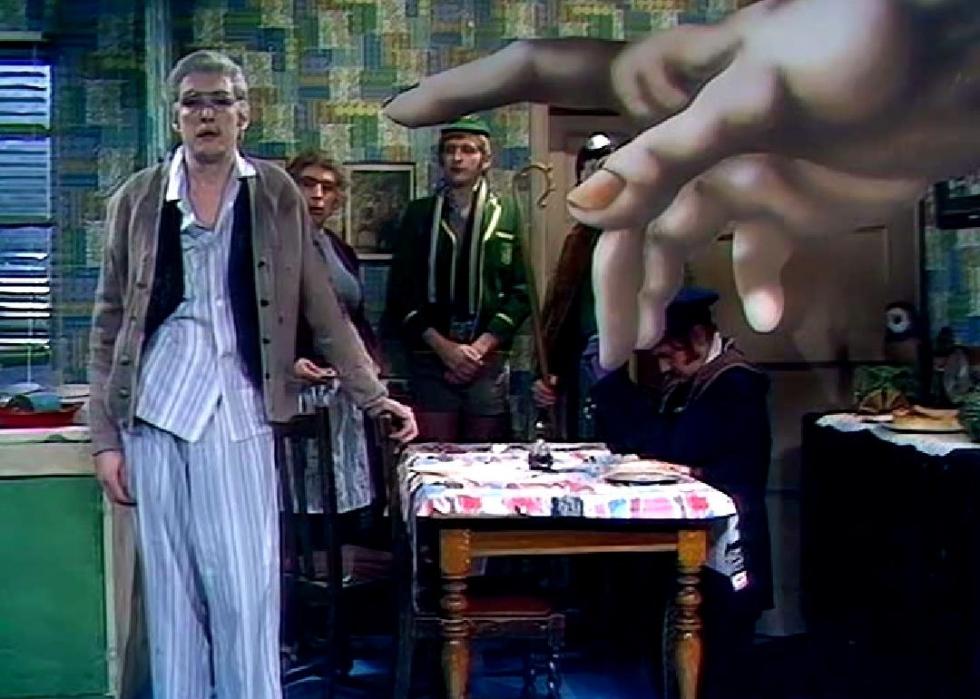 4 / 30
British Broadcasting Corporation (BBC)
#27. Monty Python's Flying Circus
- IMDb user rating: 8.8
- Votes: 61,813
- Years: 1969–1974
The classic surrealist comedy troupe Monty Python made their name with their "Flying Circus" program on the BBC. Legendary sketches such as the "Ministry of Silly Walks" and "Dead Parrot" have been etched into popular culture in the United Kingdom and around the world. The troupe went on to make a number of popular comedy films, while each individual troupe member also went on to pursue unique and successful careers.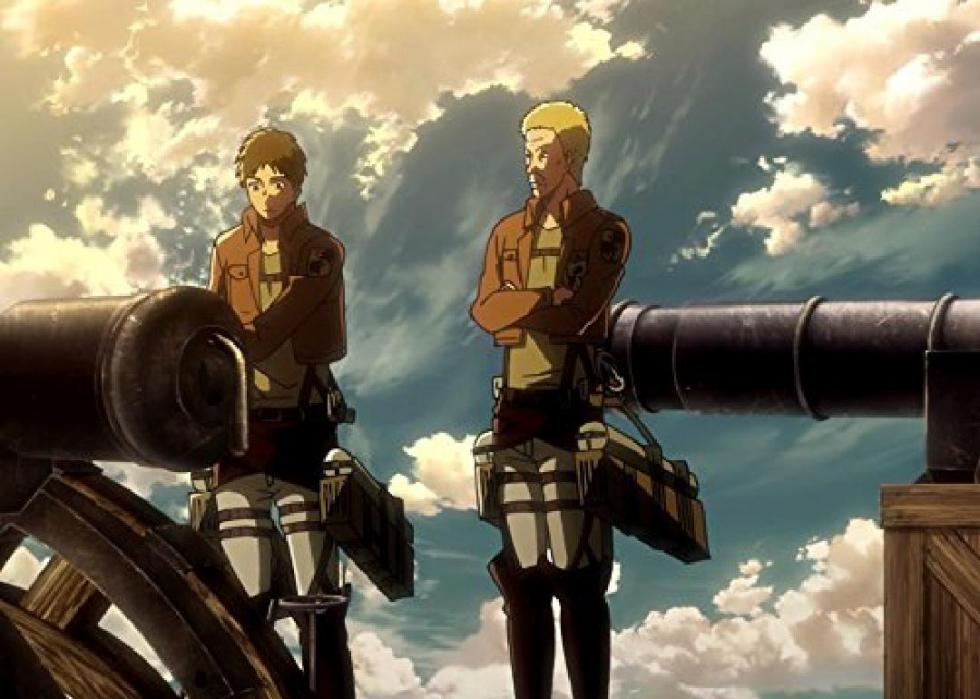 5 / 30
#26. Attack on Titan
- IMDb user rating: 8.8
- Votes: 129,963
- Years: 2013–present
One of the most popular anime shows on the air is "Attack on Titan," based on the manga of the same name. Due to the presence of man-eating giant beings known as Titans, humanity is sheltered within a number of walled cities; the show focuses on a group forever changed when a Titan breaches the wall of their own town. The series has been on and off since 2013, with an additional season due for 2020.
You may also like: 30 musicians with legendarily long careers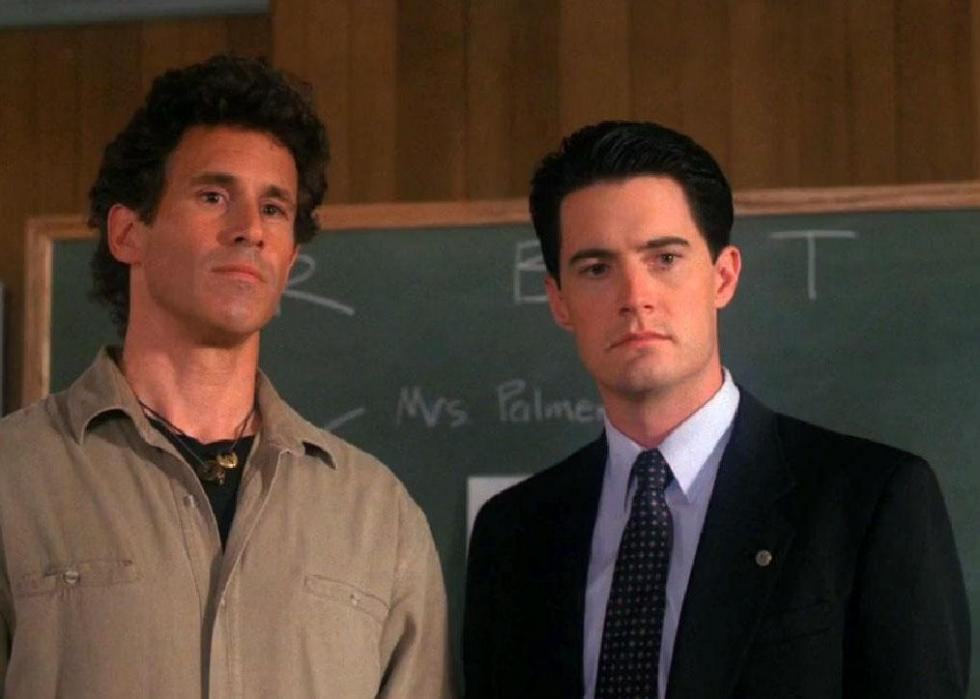 6 / 30
#25. Twin Peaks
- IMDb user rating: 8.8
- Votes: 158,898
- Years: 1990–1991
Special Agent Dale Cooper (Kyle MacLachlan) visits the strange town of Twin Peaks after the mysterious murder of high school student Laura Palmer. Co-created by surrealist film director David Lynch and novelist Mark Frost, "Twin Peaks" became a nationwide phenomenon upon airing. The series was later revived and continued as a new Showtime limited series in 2017, but only the first two seasons of "Twin Peaks" are available on Netflix.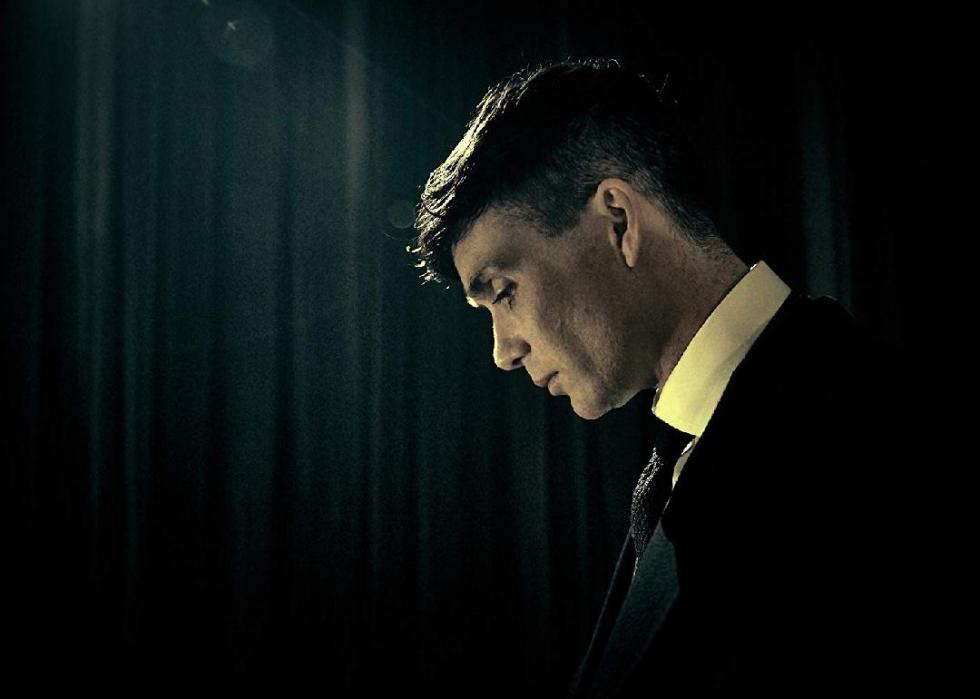 7 / 30
Caryn Mandabach Productions
#24. Peaky Blinders
- IMDb user rating: 8.8
- Votes: 235,555
- Years: 2013–present
Taking place after World War I, this Birmingham-set show from the BBC and Netflix focuses on the fictional Shelby crime family and their gang of "Peaky Blinders." Cillian Murphy takes the lead as Tommy Shelby, the second-oldest Shelby brother, supported by his brothers Arthur (Paul Anderson) and John Shelby (Joe Cole), and pursued in the first couple of seasons by Chief Inspector Campbell (Sam Neill). The show utilizes anachronistic rock music to set a unique tone.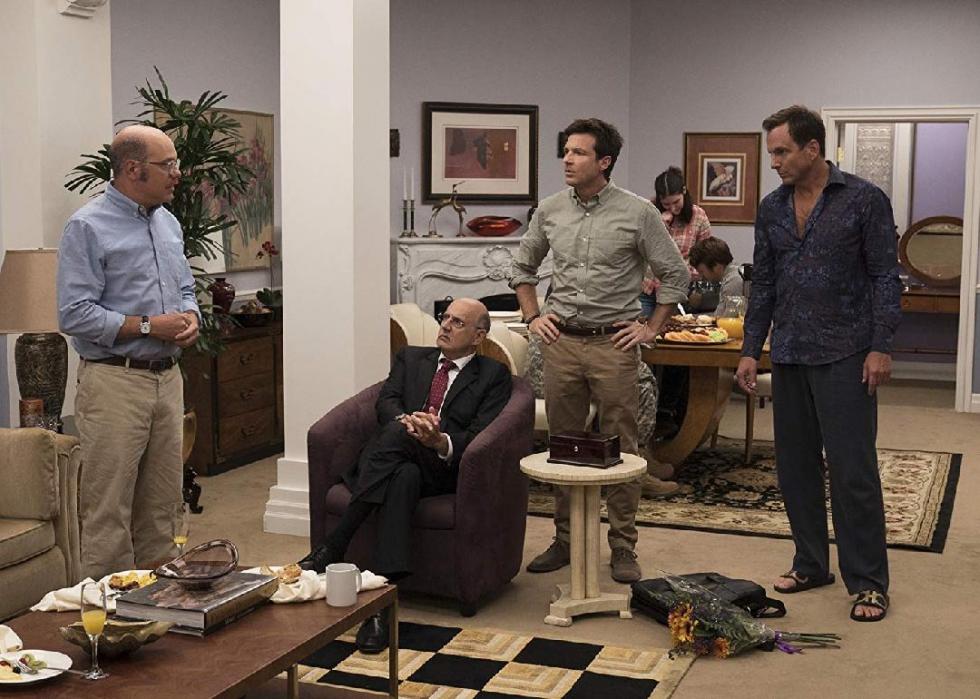 8 / 30
#23. Arrested Development
- IMDb user rating: 8.8
- Votes: 260,823
- Years: 2003–present
Riches-to-rags sitcom "Arrested Development" from Mitch Hurwitz had a popular run on the Fox network in the early 2000s, before what many fans deemed to be an untimely cancellation after three seasons. Netflix would go on to revive the show in 2013, though stars such as Jason Bateman and Will Arnett were successful to the point where the fourth season focuses on the Bluth family members separately. The show returned to its ensemble roots in 2018 with its fifth season.
9 / 30
#22. Narcos
- IMDb user rating: 8.8
- Votes: 308,670
- Years: 2015–2017
Based on the real-life story of drug lord Pablo Escobar, "Narcos" is a Netflix original that stars Wagner Moura as Escobar, Boyd Holbrook as DEA agent Steve Murphy, and Pedro Pascal as DEA agent Javier Peña. The third season takes place after the death of Escobar and focuses on Peña's efforts against the Cali Cartel. Instead of a fourth season, the show "reset" into a show titled "Narcos: Mexico" with a different cast and story.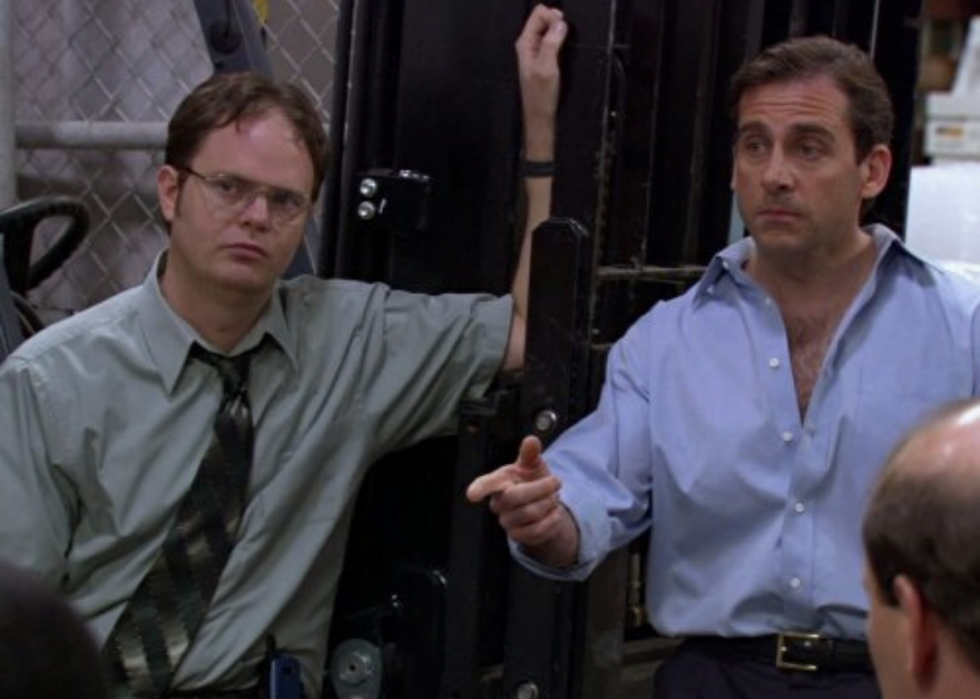 10 / 30
#21. The Office
- IMDb user rating: 8.8
- Votes: 318,227
- Years: 2005–2013
Former "The Daily Show" correspondent Steve Carell made a star turn with "The Office," an American remake of the Ricky Gervais and Stephen Merchant BBC sitcom. Carell played the awkward and politically incorrect Michael Scott, the manager of the Scranton branch of a struggling paper company. Netflix subscribers only have so much time to binge-watch this beloved sitcom, with the show leaving Netflix and moving on to NBC's own streaming service, called Peacock, in 2021.
You may also like: 100 best episodes of The Office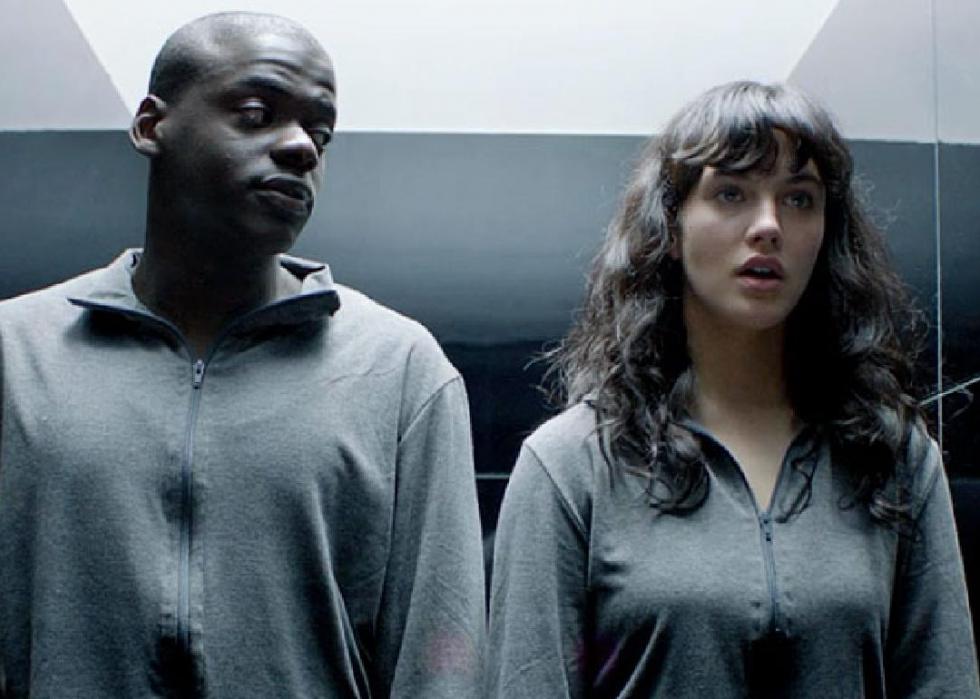 11 / 30
#20. Black Mirror
- IMDb user rating: 8.8
- Votes: 358,311
- Years: 2011–present
Originally on British television, this now-Netflix original show is an anthology series by humorist and writer Charlie Brooker. In a similar style as "The Twilight Zone," each episode provides its own unique narrative and cast of characters, with every story depicting an aspect of society and life twisted by technology in some manner. Netflix experimented with interactive storytelling with "Bandersnatch," a choose-your-own-adventure "Black Mirror" film.
You may also like: 10 times 'Black Mirror' mirrored real life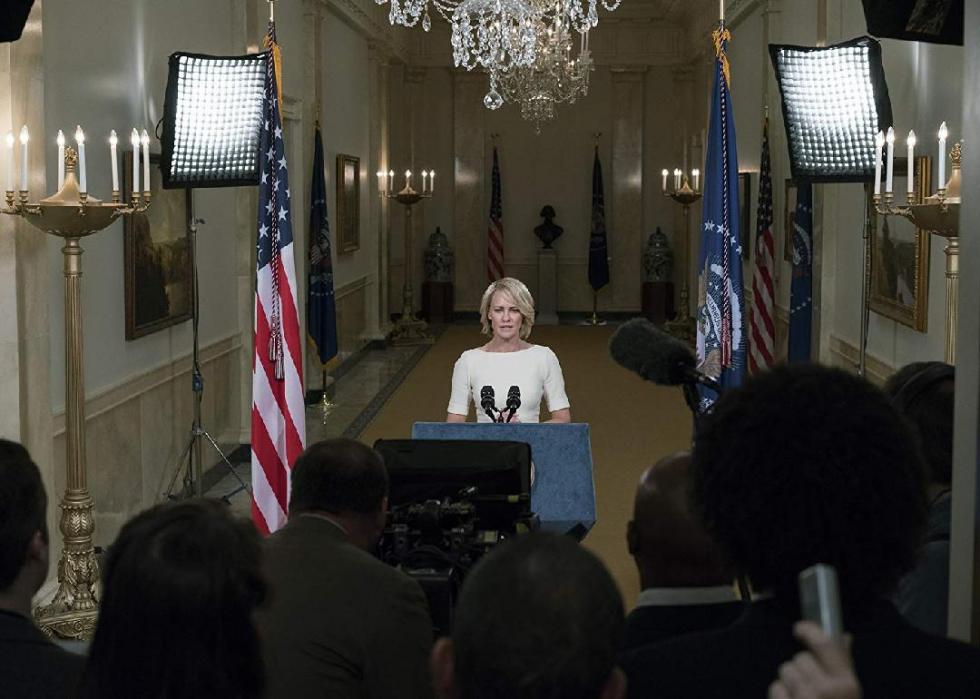 12 / 30
David Giesbrecht // Netflix
#19. House of Cards
- IMDb user rating: 8.8
- Votes: 439,332
- Years: 2013–2018
One of the first popular Netflix originals was "House of Cards," a remake of a BBC series which in turn was based on a novel. Created by playwright Beau Willimon and produced and directed by David Fincher, the show had Kevin Spacey as the cutthroat House Minority Whip Francis Underwood as he plotted his way to greater power in Washington D.C. with the help of his wife, Claire (Robin Wright). After a number of sexual misconduct allegations, Spacey was fired from the sixth and final season, with Wright as Claire taking the lead role.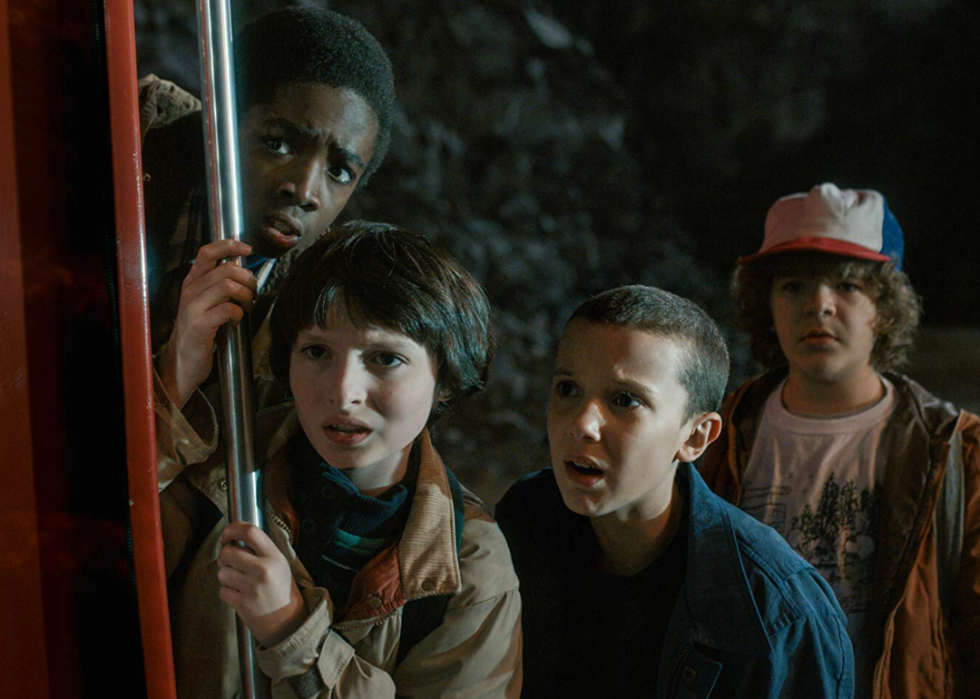 13 / 30
#18. Stranger Things
- IMDb user rating: 8.8
- Votes: 672,590
- Years: 2016–present
Arguably the most pop-culturally significant Netflix original is "Stranger Things," a homage to 1980s fiction and trends by the Duffer brothers. Like "E.T." or a Stephen King story, "Stranger Things" follows a group of children as they encounter mysterious forces in their hometown of Hawkins, Ind. One such force is a telekinetic girl named Eleven (Millie Bobby Brown), who helps the children fight beings from the Upside Down during the show's three seasons; the show is due for a fourth and possibly fifth season.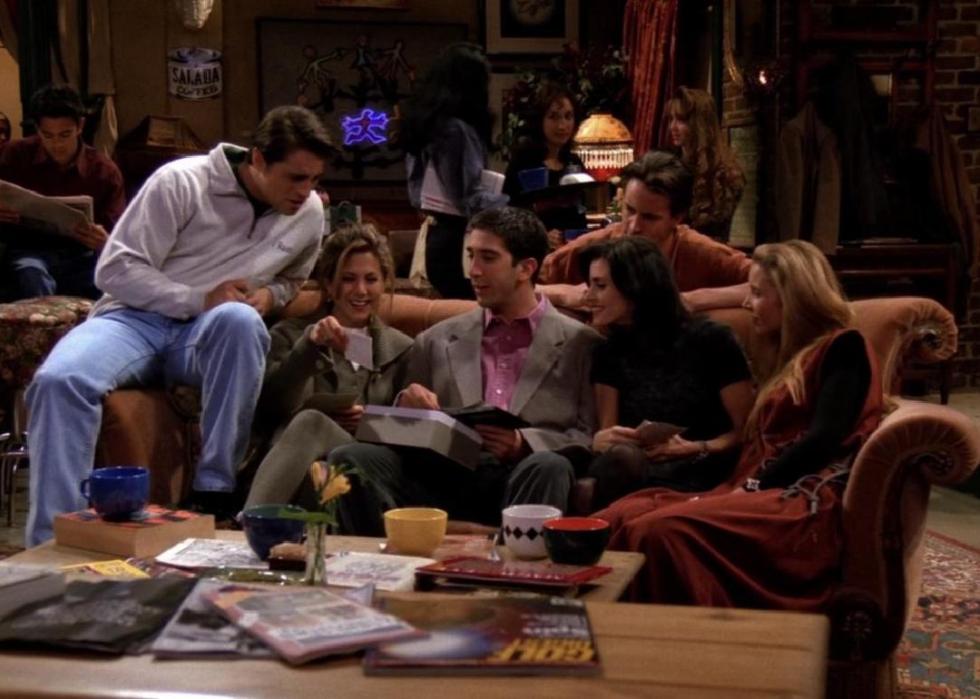 14 / 30
Bright/Kauffman/Crane Productions
#17. Friends
- IMDb user rating: 8.9
- Votes: 710,670
- Years: 1994–2004
Three men and three women share two New York City apartments in the classic 1990s sitcom "Friends." Jennifer Aniston, Courteney Cox, Lisa Kudrow, Matt LeBlanc, Matthew Perry, and David Schwimmer made a splash as the ensemble stars of the long-running sitcom, which also produced a short-lived spin-off starring LeBlanc entitled "Joey." With memorable characters, a couple of catchphrases, and an iconic relationship in Ross and Rachel, the show remains a favorite of many fans, all of whom will have to binge-watch the show before it gets taken off of Netflix for WarnerMedia's own HBO Max next year.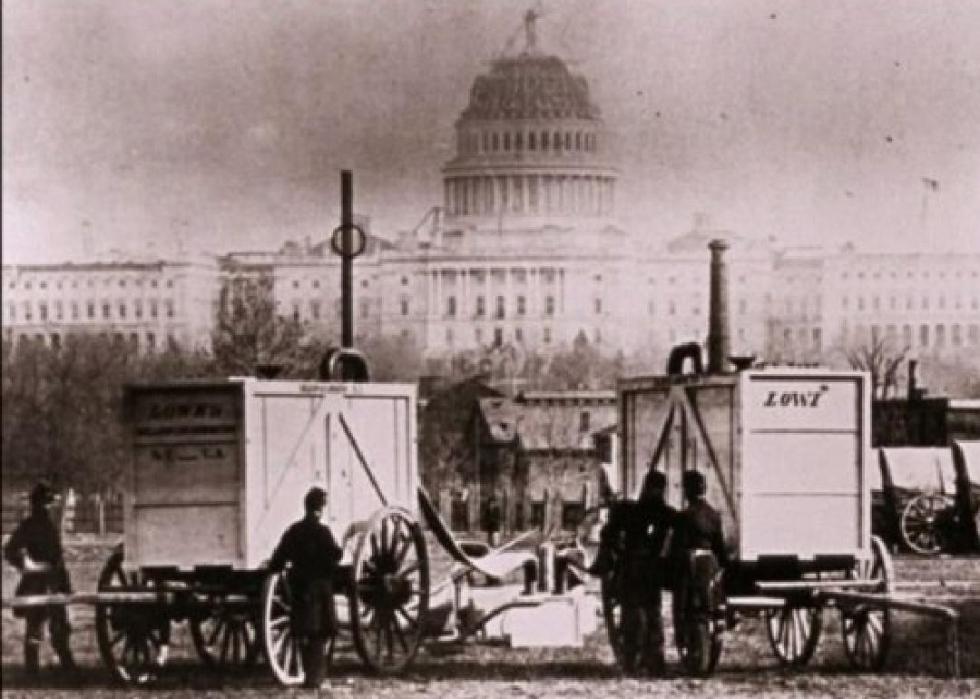 15 / 30
American Documentaries Inc.
#16. The Civil War
- IMDb user rating: 9.0
- Votes: 11,744
- Years: 1990
Arguably the most famous documentary by Ken Burns is "The Civil War," a nine-part miniseries documenting the leadup all the way to the conclusion of the American Civil War. The "Ken Burns effect" of zooming in and panning across pictures and images was popularized through this documentary, the premiere of which was the most-watched program on PBS at the time. For the 25th anniversary of the documentary series, all episodes were remastered in high definition.
You may also like: Best Grateful Dead albums of all time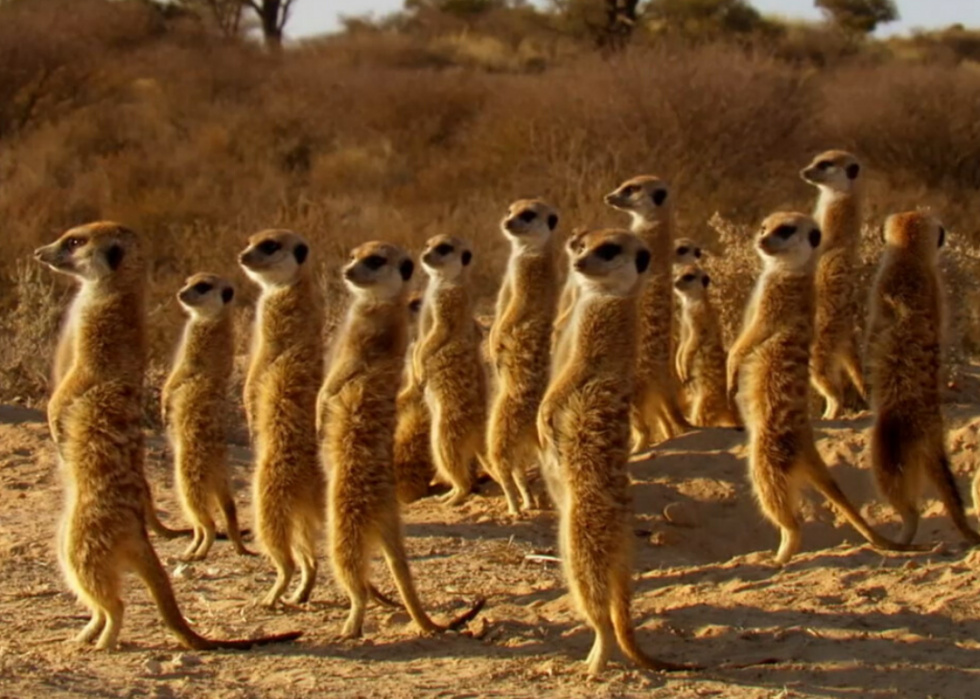 16 / 30
#15. Africa
- IMDb user rating: 9.0
- Votes: 12,332
- Years: 2013
Originally aired on BBC One, "Africa" is a limited nature documentary series detailing the ecosystem, environment, and wildlife of the continent of Africa. Sir David Attenborough narrated all six episodes, while Forest Whitaker dubbed the narration for the first five episodes for its American broadcast on the Discovery Channel.
You may also like: 30 best nature documentaries of all time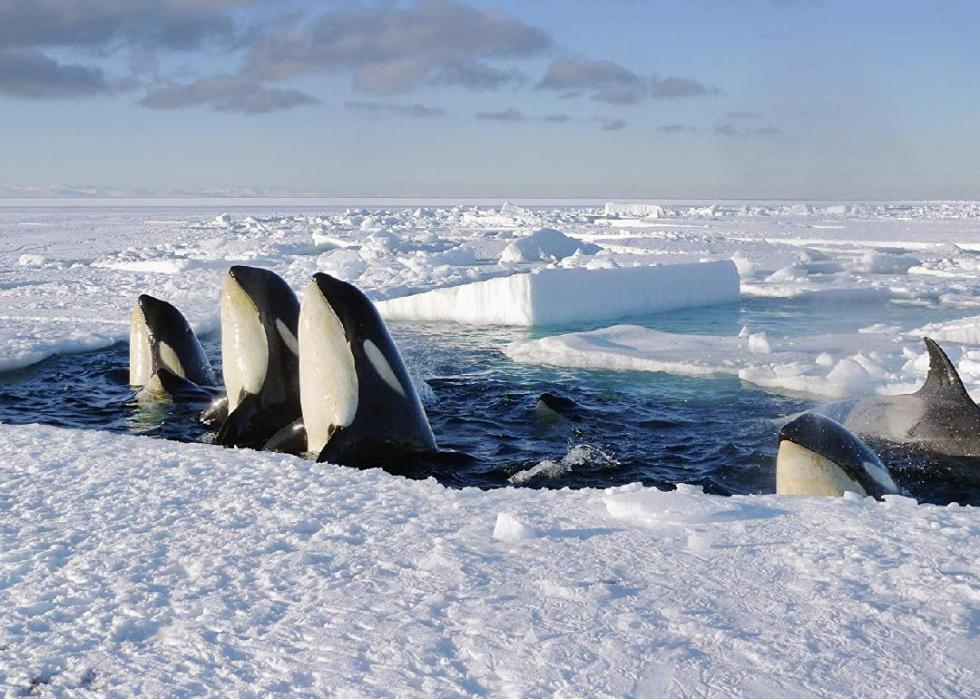 17 / 30
British Broadcasting Corporation (BBC)
#14. Frozen Planet
- IMDb user rating: 9.0
- Votes: 23,572
- Years: 2011
Co-produced by the BBC and The Open University, "Frozen Planet" is a sort-of successor to nature documentaries "The Blue Planet" and "Planet Earth." This seven-part series focuses on life in both the Arctic and the Antarctic regions, and the environmental effects of climate change on the glaciers and other landforms. Like many of these documentaries filmed by the BBC Natural History Unit, "Frozen Planet" is narrated by Sir David Attenborough.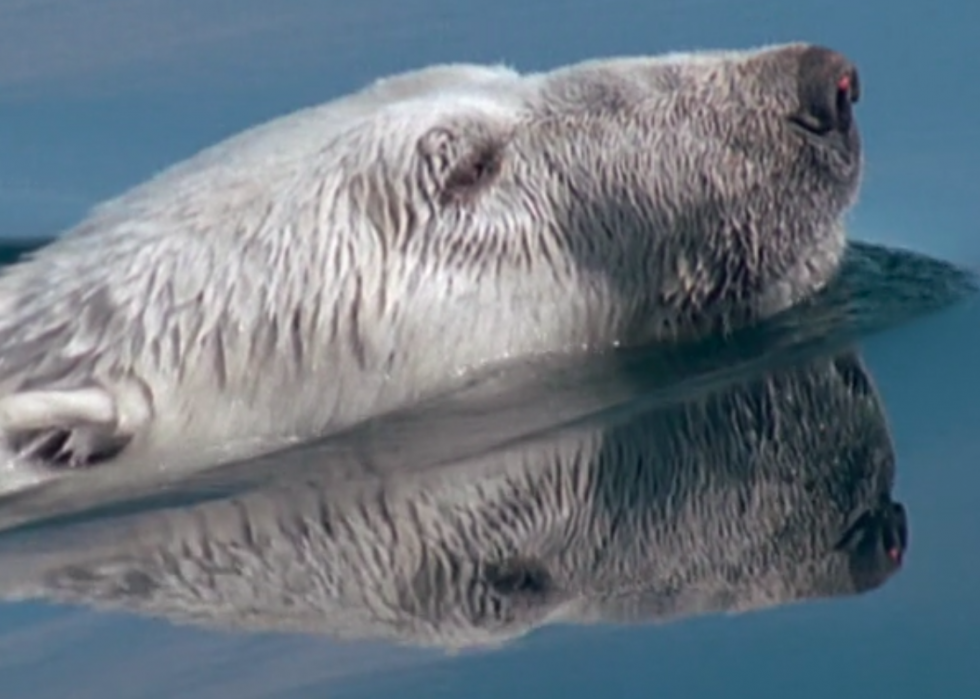 18 / 30
British Broadcasting Corporation (BBC)
#13. The Blue Planet
- IMDb user rating: 9.0
- Votes: 29,934
- Years: 2001
Eight episodes of roughly one hour of length each make up "The Blue Planet," a BBC documentary that documents the planet's vast ocean life. The series, narrated by Sir David Attenborough, was unique for capturing underwater creature behavior that had never been filmed before.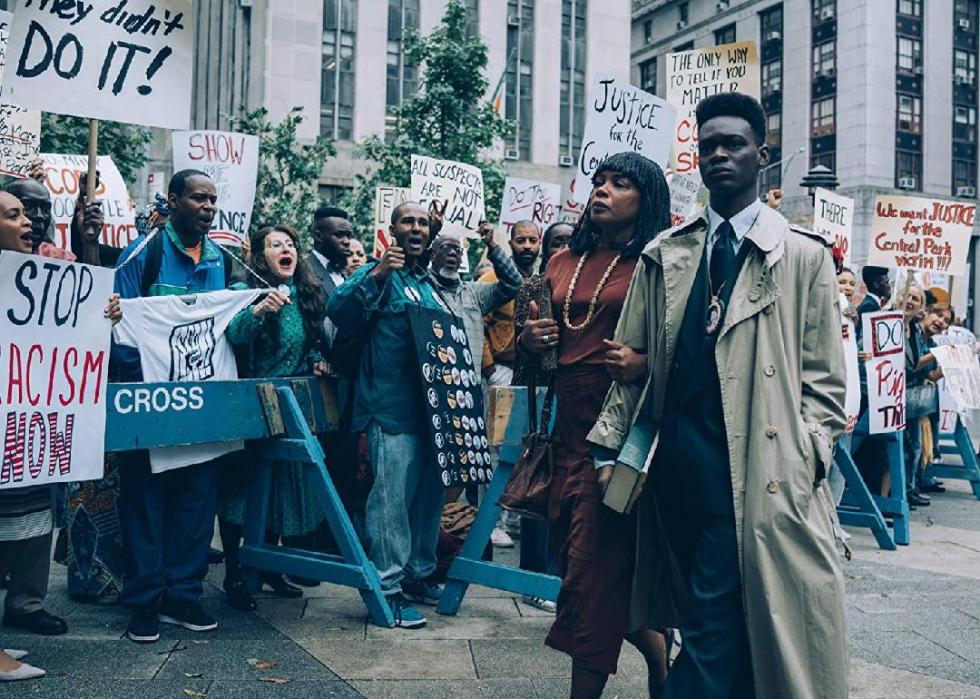 19 / 30
#12. When They See Us
- IMDb user rating: 9.0
- Votes: 51,088
- Years: 2019
The limited series "When They See Us" was conceptualized and directed by "Selma" director Ava DuVernay. This Netflix original dramatizing the case of the Central Park Five. Five young actors portray the five young men, all people of color, with performers like Vera Farmiga, John Leguizamo, and Michael K. Williams filling out the rest of the cast. The four-part miniseries was highly praised and helped win an acting Emmy for Jharrel Jerome.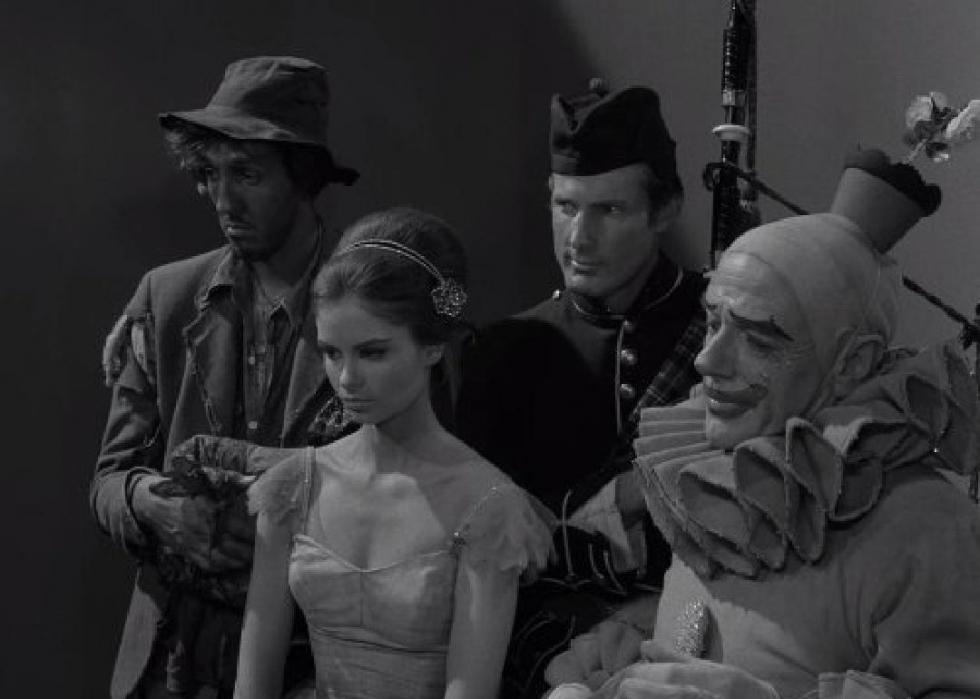 20 / 30
#11. The Twilight Zone
- IMDb user rating: 9.0
- Votes: 63,875
- Years: 1959–1964
The original run of "The Twilight Zone" heavily featured creator and narrator Rod Serling as he presented a number of twisted, paranormal, and socially relevant stories. Several episodes are considered to be some of the best television episodes of all time, such as "Nightmare at 20,000 Feet" and "It's a Good Life." The series was revived multiple times, most recently on CBS All Access in 2019, but only the original run is on Netflix.
You may also like: Best and worst Leonardo DiCaprio movies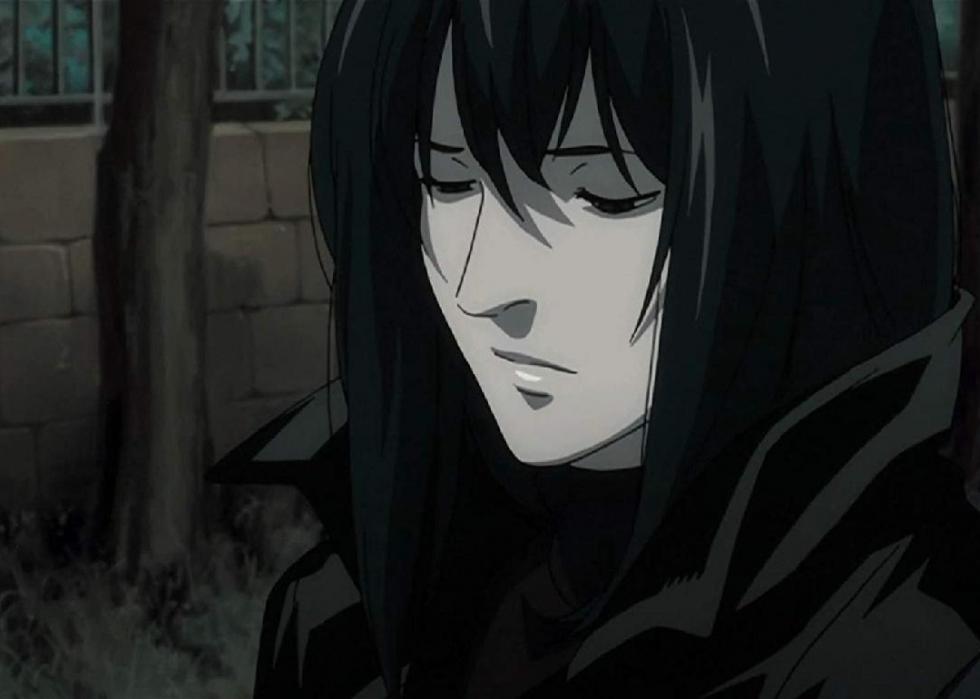 21 / 30
#10. Death Note
- IMDb user rating: 9.0
- Votes: 195,327
- Years: 2006–2007
Based on the manga of the same name, "Death Note" follows high school student Light Yagami, who utilizes a supernatural notebook with dark powers. Writing someone's name in the notebook marks that person for death. Netflix is also the home of an American live-action remake of "Death Note" starring Nat Wolff and Willem Dafoe.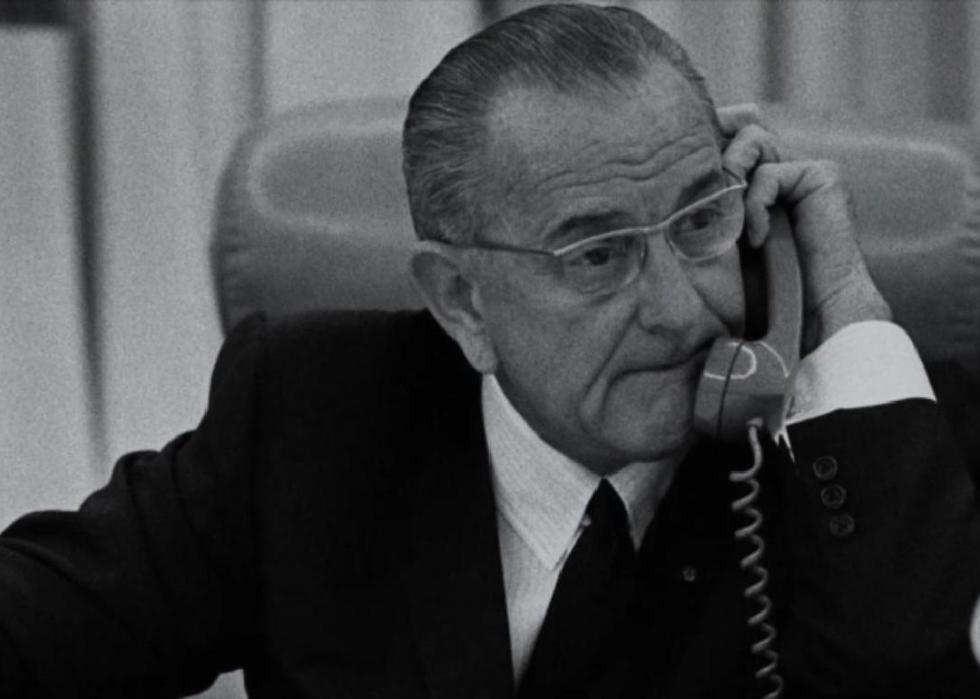 22 / 30
#9. The Vietnam War
- IMDb user rating: 9.1
- Votes: 14,133
- Years: 2017
Similar to his documentaries on the American Civil War and World War II, "The Vietnam War" is Ken Burns' framing of the conflict. While making use of photographs and archival footage, the 10-part series also features a number of interviews from veterans and civilians from Vietnam to provide a ground-up view of the war. The series is said to have taken over 10 years to make.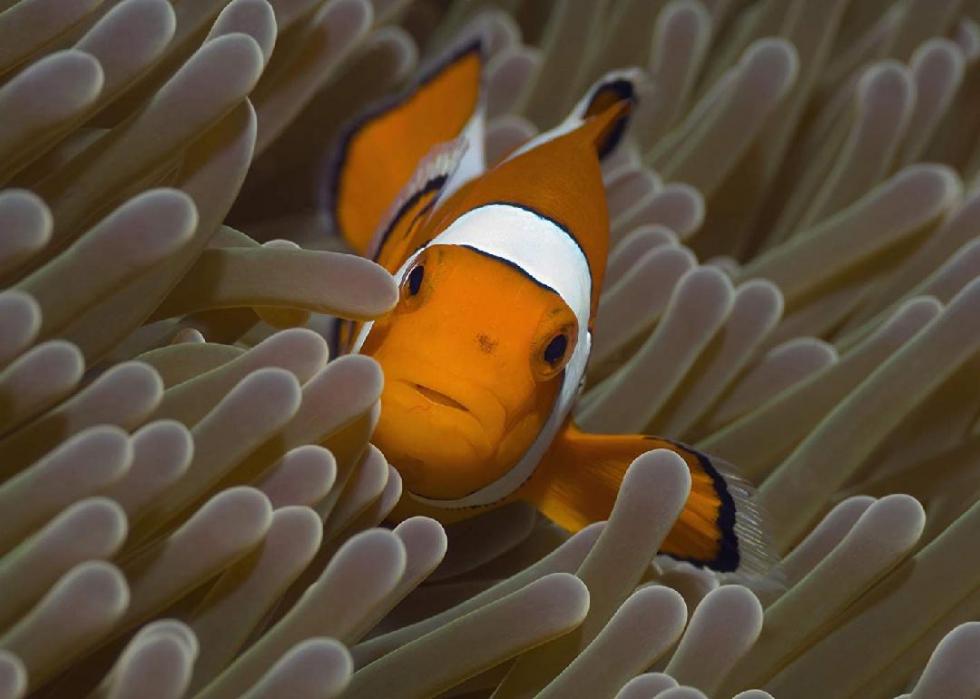 23 / 30
British Broadcasting Corporation (BBC)
#8. Life
- IMDb user rating: 9.1
- Votes: 35,258
- Years: 2009
Using Charles Darwin's concept of natural selection as a narrative theme, "Life" is a 10-part BBC nature documentary that documents the different ways lifeforms attempt to survive. The series focuses on many different groups of life, from plants to animals. As with many of these types of BBC programs, the series was narrated by David Attenborough.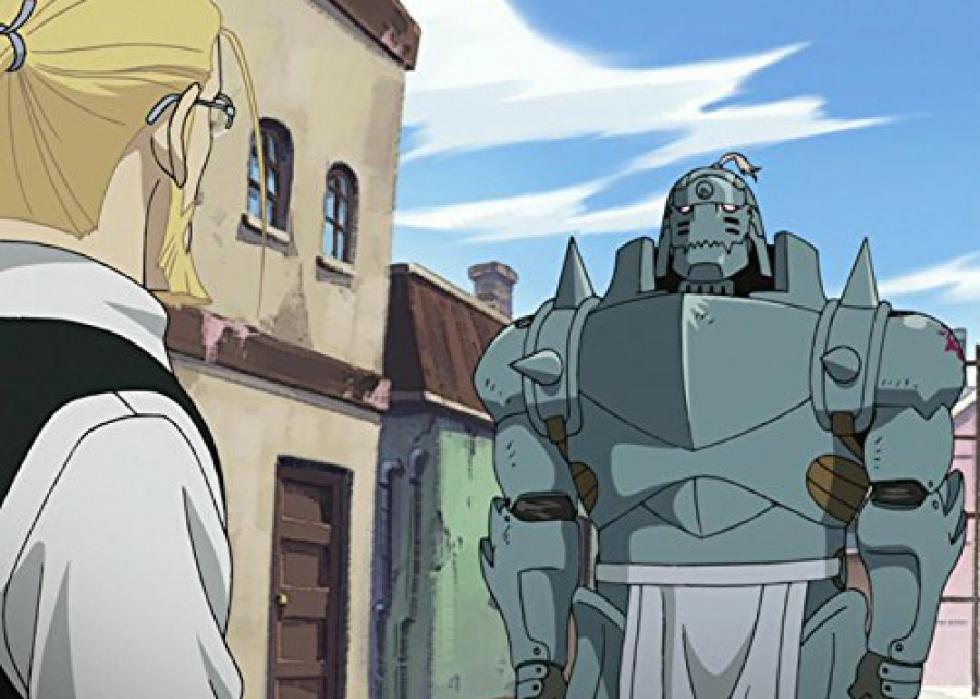 24 / 30
#7. Fullmetal Alchemist: Brotherhood
- IMDb user rating: 9.1
- Votes: 95,848
- Years: 2009–2012
This 2009 anime series is the second adaptation of the "Fullmetal Alchemist" manga, the first having aired in 2003. The series follows two alchemist brothers searching for a way to bring their deceased mother back to life when all goes awry, leading them on a quest for the Philosopher's Stone. Unlike the original adaptation, "Brotherhood" is more of a direct 1:1 adaptation of the manga.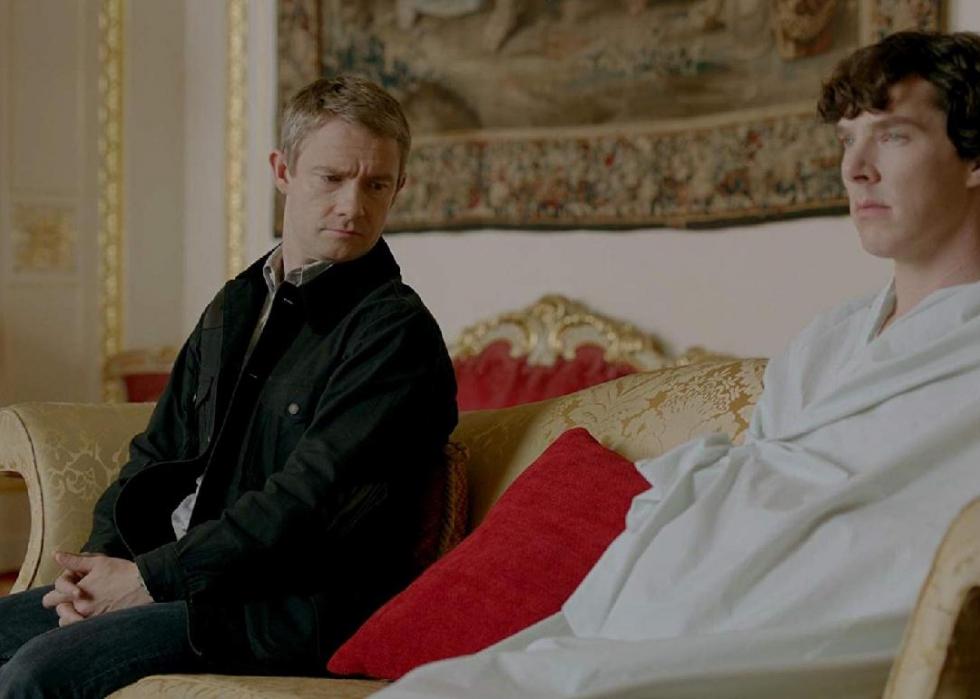 25 / 30
#6. Sherlock
- IMDb user rating: 9.1
- Votes: 731,615
- Years: 2010–present
Co-created by "Doctor Who" writers Steven Moffat and Mark Gatiss, "Sherlock" from the BBC is a contemporary interpretation of the classic Sherlock Holmes character by Sir Arthur Conan Doyle. Benedict Cumberbatch made his star turn as Sherlock, while Martin Freeman joins him as John Watson; Gatiss co-stars as Sherlock's brother Mycroft Holmes, while Andrew Scott makes menacing appearances as Moriarty. The show is comprised of four seasons and a Christmas episode, with each season containing three 90-minute long episodes.
You may also like: Exploring minority representation in the biggest box office winners ever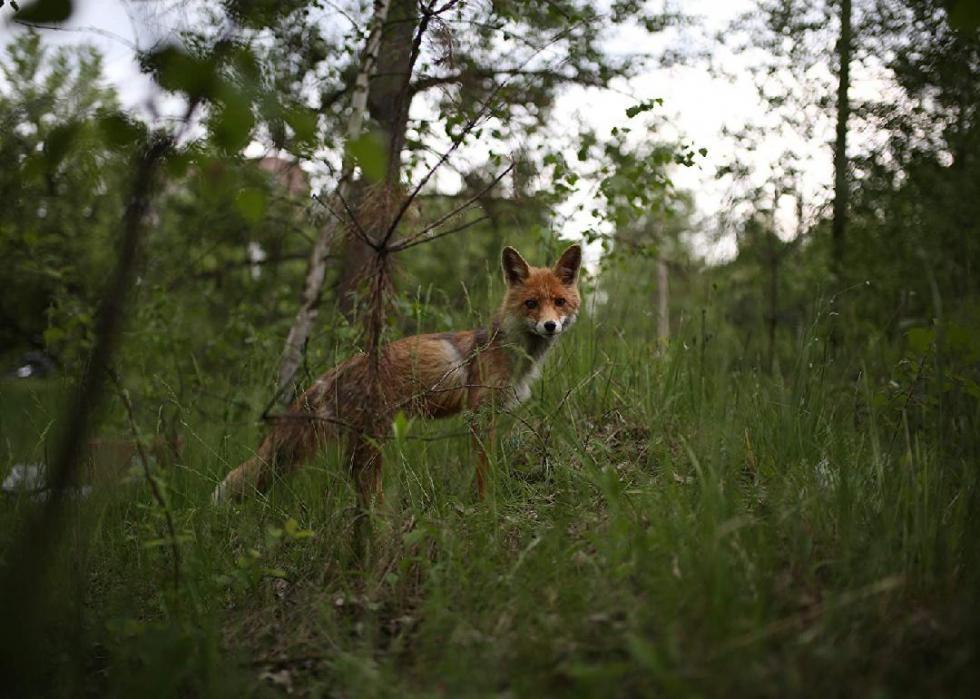 26 / 30
#5. Our Planet
- IMDb user rating: 9.4
- Votes: 18,368
- Years: 2019
The production team that made the "Planet Earth" and related documentaries directly collaborated with Netflix for "Our Planet," an eight-part series. While the team's other documentaries focused on nature and the environment that animals and plants inhabit, this documentary is fixated on human impact on these environments. This documentary is also narrated by David Attenborough.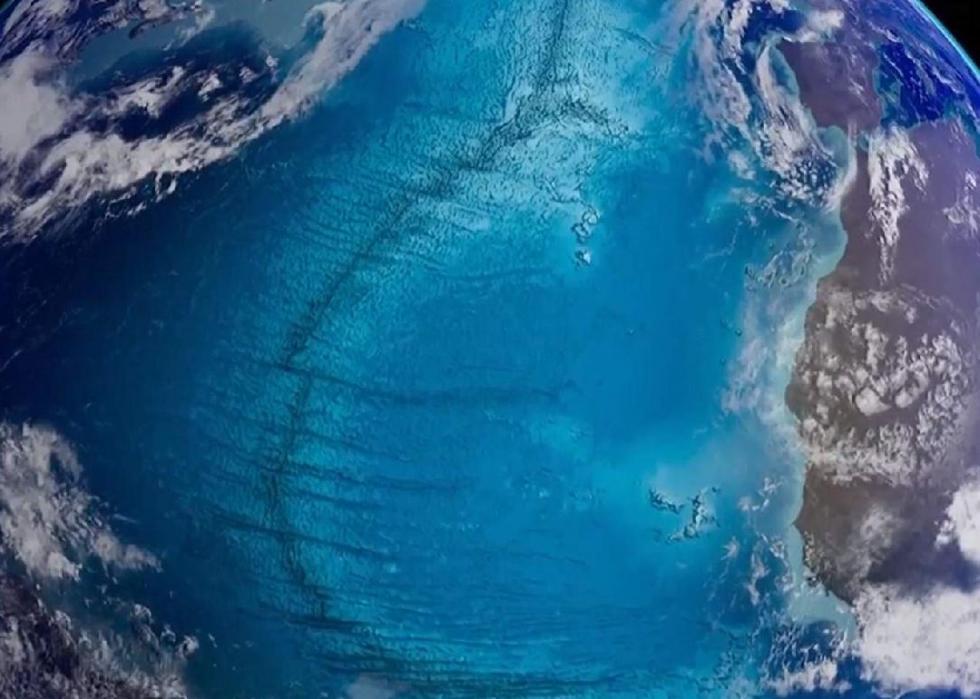 27 / 30
BBC Natural History Unit (NHU)
#4. Blue Planet II
- IMDb user rating: 9.4
- Votes: 24,207
- Years: 2017–2018
A sequel to the 2001 nature documentary "Blue Planet," "Blue Planet II" continues to document ocean life and underwater ecosystems. Sir David Attenborough returns as the narrator, accompanied by music by film composer Hans Zimmer. The series is significant for bringing greater attention to the problem of plastic pollution.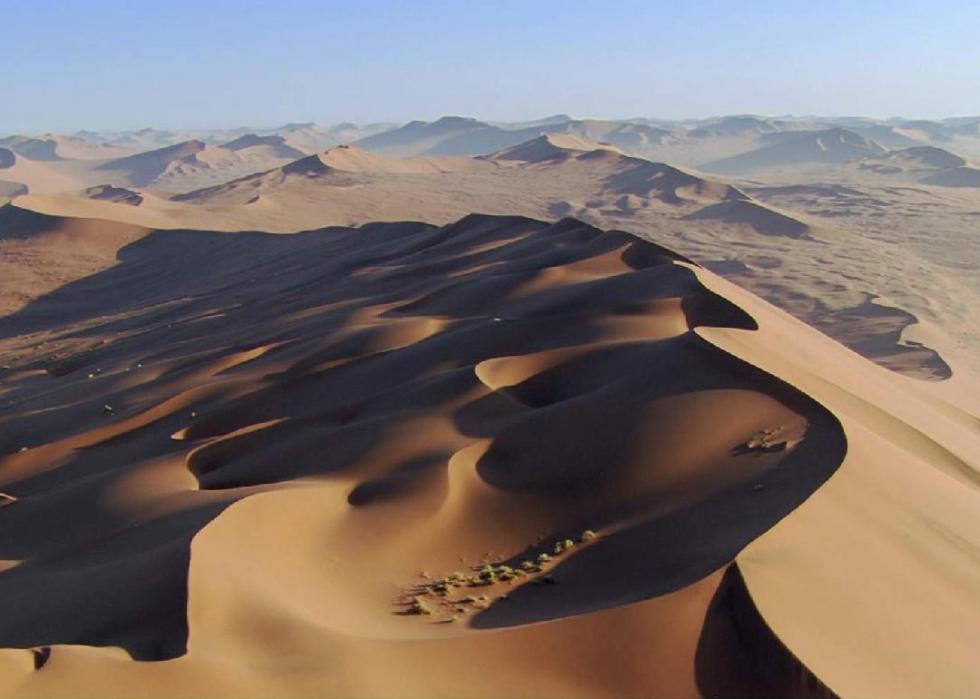 28 / 30
British Broadcasting Corporation (BBC)
#3. Planet Earth
- IMDb user rating: 9.4
- Votes: 153,994
- Years: 2006
Taking five years to film, "Planet Earth" was then the most expensive nature documentary ever commissioned by the BBC, and the first to be shot entirely at a high definition resolution. Eleven episodes make up this series, with each focusing on a different biome or habitat of Earth. The series was followed by a sequel, which in turn will be followed by a third installment.
You may also like: Rare animals featured in Planet Earth, Our Planet, and other nature documentaries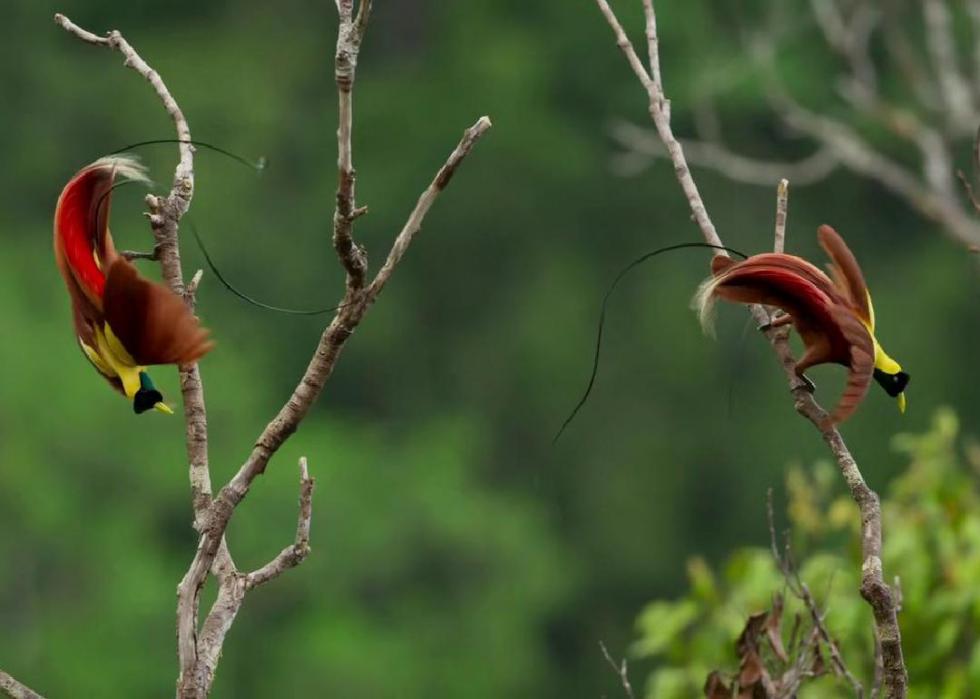 29 / 30
BBC Natural History Unit (NHU)
#2. Planet Earth II
- IMDb user rating: 9.5
- Votes: 80,691
- Years: 2016
Six episodes comprise this sequel to the popular 2006 "Planet Earth" series, which is again produced by BBC and narrated by Sir David Attenborough. The documentary series explores how the Earth has changed in the 10 years since the first series, focusing on endangered and fragile habitats and ecosystems.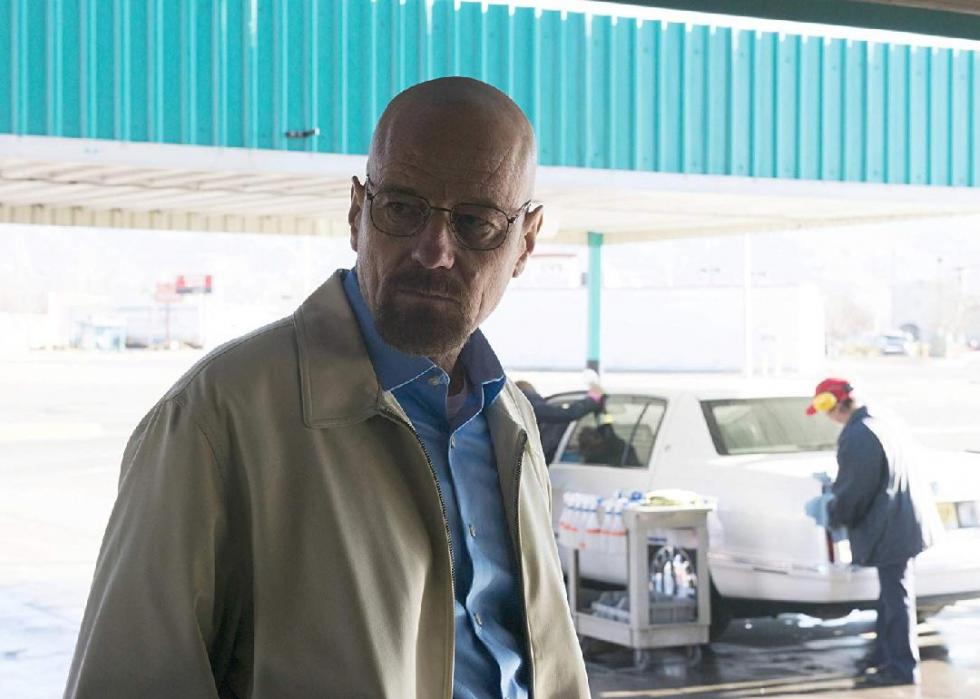 30 / 30
#1. Breaking Bad
- IMDb user rating: 9.5
- Votes: 1,273,379
- Years: 2008–2013
One of the most highly acclaimed television shows of all time, "Breaking Bad" follows the tale of Walter White (Emmy winner Bryan Cranston), a chemistry teacher with lung cancer who goes through a dark transformation. It's "Mr. Chips turns into Scarface," as creator and showrunner Vince Gilligan described it. Other memorable characters include slacker-turned-hardened criminal Jesse Pinkman (Aaron Paul) and criminal lawyer Saul Goodman (Bob Odenkirk), who have major roles in Walter White's transition into a meth-cooking drug kingpin in Alberquerque, N.M. The show has an ongoing prequel show titled "Better Call Saul," while in 2019, Netflix distributed a continuation feature film starring Paul entitled "El Camino: A Breaking Bad Movie."
You may also like: Most famous musician born the same year as you