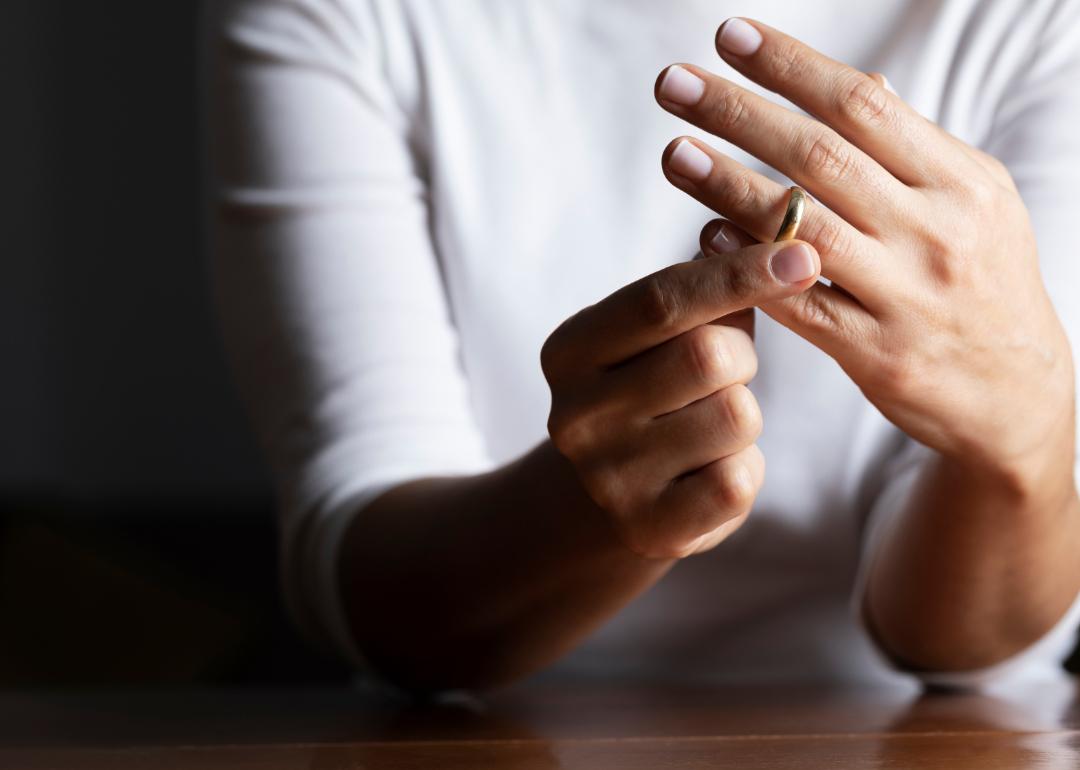 How divorce rates in your state have changed since 1990
How divorce rates in your state have changed since 1990
Think there's a formula for a lasting marriage that doesn't end in divorce? A look at the changes in divorce statistics and trends across the United States in the past 30 years paints a more complicated picture than an easy checklist of factors for a lasting union, or, conversely, a divorce. Some experts point to economic factors that may stress a marriage.
Others say that divorce rates have every bit as much to do with marriage rates as they do with divorce itself—the more married couples there are in a state, the more couples there are to add to the state's annual divorce tally. And on this front, social norms may be regional, with Southern states making up the lion's share of the most married and most divorced states, while their Northern counterparts tend to both marry and divorce less.
Stacker used divorce statistics from the CDC/National Center for Health Statistics to determine how divorce rates in every state have changed since 1990. The states are listed here alphabetically, and their changing divorce rates are represented as percent changes from 1990 to 2018 (the most recent year of data available). California, Hawaii, Indiana, Louisiana, Minnesota, and New Mexico are not included as divorce rates were not provided for 1990 and 2018.
Rates are based on provisional counts of divorces by the state of occurrence. Rates are per 1,000 people residing in the area. The population listed is current as of April 1 for 1990, 2000, and 2010 and estimated as of July 1 for all other years. It should be noted that every state has had a decrease in divorce rates from 1990 to 2018, with a national average change of negative 37.3%. During the same period, every state had a decrease in marriage rates, as the national average decreased by 32.5%.
You may also like: Jobs with the highest divorce rates