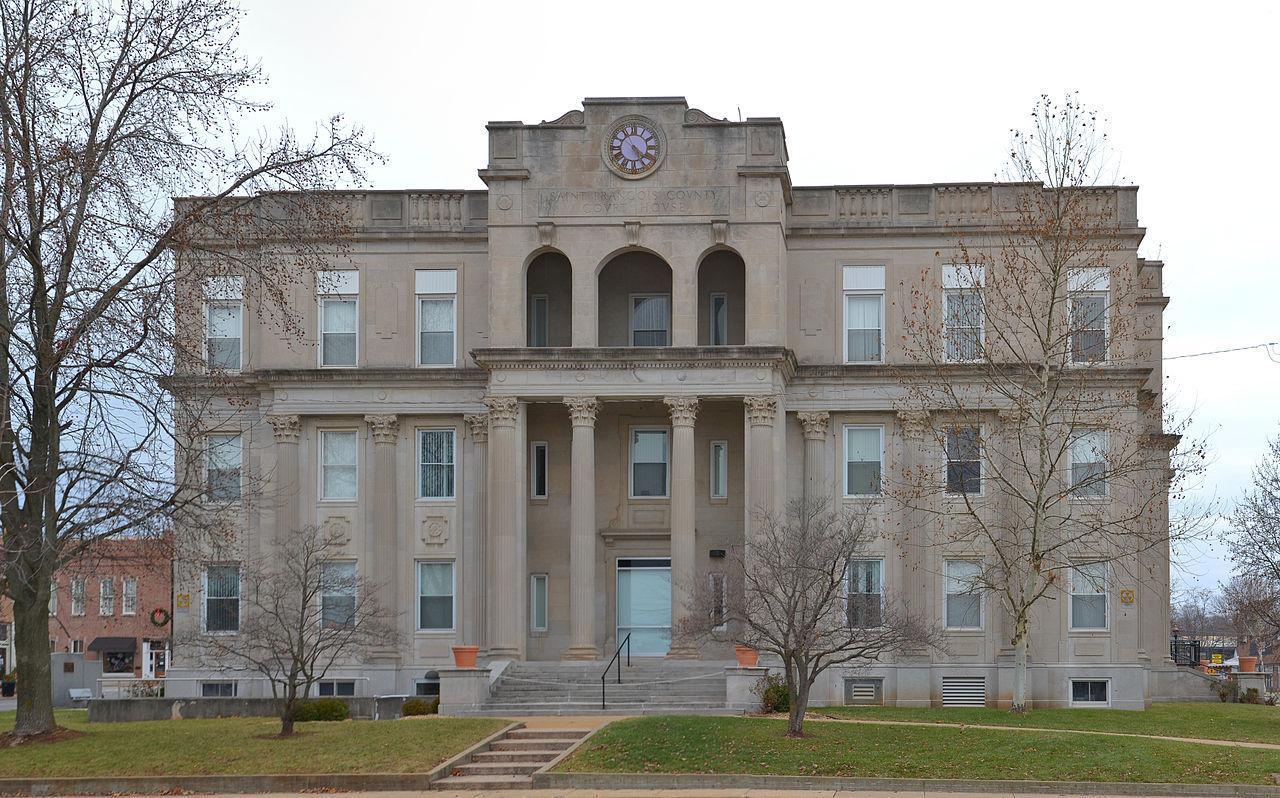 The least diverse place in every state
The least diverse place in every state
Spending a significant amount of time in some of America's most densely populated urban areas can be an invaluable experience—which brings with it countless opportunities and unique experiences, but it can also prove highly deceptive. While walking down a crowded street in New York or Chicago will undoubtedly expose one to countless faces of unique cultural and socioeconomic backgrounds, this may mislead them into thinking that the city itself has transcended segregation or that smaller, more rural municipalities benefit from similar levels of diversity, each of which is far from the truth. In smaller communities especially, even in the year 2018, it is not uncommon to see entire towns and even cities populated primarily by people who look the same, hold similar ideals, and go about their lives with comparable levels of household income.
Referencing a Niche study on 2018's most diverse places in America, Stacker composed a list of the least diverse place in every single state, except for Hawaii, for which the data was not available. Each city and town included in the slideshow consists of a minimum of 1,000 residents and was ranked according to a number of key factors, the likes of which include race, age, and income variance. Read on to discover the least diverse place in each state.
Click here to find out the most diverse place in every state.
Alabama: Mosses
Population: 1,104
Diversity grade: C-
Median household income: $15,170
Household income brackets: Less than $25,000: 66%; $25,000-$44,000: 18%; $45,000-$74,000: 9%; $75,000-$149,000: 7%; $150,000+: 0%
Racial diversity: African American: 99%; White: 1%; American Indian or Alaska native: 0%; Asian: 0%; Hawaiian or other Pacific Islander: 0%; Hispanic: 0%; Other race: 0%; Two or more races: 0%
Age range: Less than 10 years old: 13%; 10-17 years old: 13%; 18-24 years old: 9%; 25-34 years old: 14%; 35-44 years old: 9%
Alaska: Cohoe
Population: 1,321
Diversity grade: B-
Median household income: $63,929
Household income brackets: Less than $25,000: 23%; $25,000-$44,000: 10%; $45,000-$74,000: 27%; $75,000-$149,000: 30%; $150,000+: 10%
Racial diversity: White: 91%; American Indian or Alaska native: 4%; Two or more races: 3%; Asian: 1%; Hispanic: 0%; Other race: 0%; African American: 0%; Hawaiian or other Pacific Islander: 0%
Age range: Less than 10 years old: 9%; 10-17 years old: 8%; 18-24 years old: 7%; 25-34 years old: 9%; 35-44 years old: 11%
Arizona: Dolan Springs
Population: 2,096
Diversity grade: C-
Median household income: $19,981
Household income brackets: Less than $25,000: 53%; $25,000-$44,000: 19%; $45,000-$74,000: 20%; $75,000-$149,000: 7%; $150,000+: 0%
Racial diversity: White: 96%; Hispanic: 3%; Two or more races: 1%; African American: 0%; American Indian or Alaska native: 0%; Asian: 0%; Hawaiian or other Pacific Islander: 0%; Other race: 0%
Age range: Less than 10 years old: 7%; 10-17 years old: 5%; 18-24 years old: 4%; 25-34 years old: 4%; 35-44 years old: 12%
Arkansas: Prairie Township
Population: 1,020
Diversity grade: D+
Median household income: $61,131
Household income brackets: Less than $25,000: 7%; $25,000-$44,000: 4%; $45,000-$74,000: 69%; $75,000-$149,000: 9%; $150,000+: 10%
Racial diversity: White: 99%; Two or more races: 1%; African American: 0%; American Indian or Alaska native: 0%; Asian: 0%; Hawaiian or other Pacific Islander: 0%; Hispanic: 0%; Other race: 0%
Age range: Less than 10 years old: 10%; 10-17 years old: 8%; 18-24 years old: 9%; 25-34 years old: 4%; 35-44 years old: 5%
California: Oasis
Population: 4,374
Diversity grade: C-
Median household income: $22,210
Household income brackets: Less than $25,000: 55%; $25,000-$44,000: 26%; $45,000-$74,000: 17%; $75,000-$149,000: 2%; $150,000+: 0%
Racial diversity: Hispanic: 98%; American Indian or Alaska native: 1%; White: 1%; Asian: 0%; African American: 0%; Hawaiian or other Pacific Islander: 0%; Other race: 0%; Two or more races: 0%
Age range: Less than 10 years old: 20%; 10-17 years old: 19%; 18-24 years old: 11%; 25-34 years old: 16%; 35-44 years old: 12%
Colorado: Crested Butte
Population: 1,282
Diversity grade: C+
Median household income: $58,889
Household income brackets: Less than $25,000: 13%; $25,000-$44,000: 31%; $45,000-$74,000: 22%; $75,000-$149,000: 24%; $150,000+: 10%
Racial diversity: White: 98%; Hispanic: 1%; Two or more races: 1%; Asian: 0%; African American: 0%; American Indian or Alaska native: 0%; Hawaiian or other Pacific Islander: 0%; Other race: 0%
Age range: Less than 10 years old: 11%; 10-17 years old: 7%; 18-24 years old: 8%; 25-34 years old: 27%; 35-44 years old: 15%
Connecticut: Colebrook
Population: 1,585
Diversity grade: C+
Median household income: $81,184
Household income brackets: Less than $25,000: 10%; $25,000-$44,000: 16%; $45,000-$74,000: 20%; $75,000-$149,000: 44%; $150,000+: 11%
Racial diversity: White: 97%; Hispanic: 2%; Asian: 1%; Two or more races: 0%; African American: 0%; American Indian or Alaska native: 0%; Hawaiian or other Pacific Islander: 0%; Other race: 0%
Age range: Less than 10 years old: 8%; 10-17 years old: 11%; 18-24 years old: 9%; 25-34 years old: 7%; 35-44 years old: 13%
Delaware: Greenwood
Population: 1,280
Diversity grade: A
Median household income: $44,013
Household income brackets: Less than $25,000: 32%; $25,000-$44,000: 19%; $45,000-$74,000: 22%; $75,000-$149,000: 25%; $150,000+: 1%
Racial diversity: White: 64%; African American: 18%; Hispanic: 15%; Two or more races: 2%; Hawaiian or other Pacific Islander: 1%; Other race: 0%; American Indian or Alaska native: 0%; Asian: 0%
Age range: Less than 10 years old: 21%; 10-17 years old: 5%; 18-24 years old: 13%; 25-34 years old: 14%; 35-44 years old: 10%
Florida: Franklin Park
Population: 1,039
Diversity grade: C-
Median household income: $21,615
Household income brackets: Less than $25,000: 59%; $25,000-$44,000: 17%; $45,000-$74,000: 18%; $75,000-$149,000: 6%; $150,000+: 0%
Racial diversity: African American: 98%; Hispanic: 2%; American Indian or Alaska native: 0%; Asian: 0%; Hawaiian or other Pacific Islander: 0%; Other race: 0%; Two or more races: 0%; White: 0%
Age range: Less than 10 years old: 19%; 10-17 years old: 14%; 18-24 years old: 17%; 25-34 years old: 8%; 35-44 years old: 20%
Georgia: McCaysville
Population: 1,274
Diversity grade: C
Median household income: $24,103
Household income brackets: Less than $25,000: 52%; $25,000-$44,000: 26%; $45,000-$74,000: 14%; $75,000-$149,000: 8%; $150,000+: 0%
Racial diversity: White: 97%; Hispanic: 1%; American Indian or Alaska native: 1%; Two or more races: 0%; Asian: 0%; Hawaiian or other Pacific Islander: 0%; African American: 0%; Other race: 0%
Age range: Less than 10 years old: 9%; 10-17 years old: 16%; 18-24 years old: 6%; 25-34 years old: 7%; 35-44 years old: 15%
Idaho: Priest River
Population: 1,639
Diversity grade: C+
Median household income: $35,096
Household income brackets: Less than $25,000: 38%; $25,000-$44,000: 30%; $45,000-$74,000: 27%; $75,000-$149,000: 6%; $150,000+: 0%
Racial diversity: White: 96%; Asian: 2%; Two or more races: 1%; Hispanic: 1%; American Indian or Alaska native: 0%; African American: 0%; Hawaiian or other Pacific Islander: 0%; Other race: 0%
Age range: Less than 10 years old: 19%; 10-17 years old: 7%; 18-24 years old: 8%; 25-34 years old: 12%; 35-44 years old: 10%
Illinois: Guilford Township
Population: 1,451
Diversity grade: C
Median household income: $80,417
Household income brackets: Less than $25,000: 6%; $25,000-$44,000: 13%; $45,000-$74,000: 28%; $75,000-$149,000: 37%; $150,000+: 16%
Racial diversity: White: 98%; Hispanic: 2%; African American: 0%; American Indian or Alaska native: 0%; Asian: 0%; Hawaiian or other Pacific Islander: 0%; Other race: 0%; Two or more races: 0%
Age range: Less than 10 years old: 2%; 10-17 years old: 7%; 18-24 years old: 2%; 25-34 years old: 3%; 35-44 years old: 4%
Indiana: Madison Township
Population: 2,739
Diversity grade: C-
Median household income: $90,074
Household income brackets: Less than $25,000: 9%; $25,000-$44,000: 11%; $45,000-$74,000: 11%; $75,000-$149,000: 62%; $150,000+: 7%
Racial diversity: White: 98%; African American: 2%; American Indian or Alaska native: 0%; Asian: 0%; Hawaiian or other Pacific Islander: 0%; Hispanic: 0%; Other race: 0%; Two or more races: 0%
Age range: Less than 10 years old: 13%; 10-17 years old: 14%; 18-24 years old: 5%; 25-34 years old: 7%; 35-44 years old: 15%
Iowa: Van Meter
Population: 1,256
Diversity grade: C
Median household income: $80,000
Household income brackets: Less than $25,000: 7%; $25,000-$44,000: 16%; $45,000-$74,000: 18%; $75,000-$149,000: 56%; $150,000+: 3%
Racial diversity: White: 99%; Two or more races: 1%; Asian: 0%; African American: 0%; American Indian or Alaska native: 0%; Hawaiian or other Pacific Islander: 0%; Hispanic: 0%; Other race: 0%
Age range: Less than 10 years old: 18%; 10-17 years old: 15%; 18-24 years old: 5%; 25-34 years old: 13%; 35-44 years old: 15%
Kansas: Spring Township
Population: 1,093
Diversity grade: C
Median household income: $63,512
Household income brackets: Less than $25,000: 13%; $25,000-$44,000: 14%; $45,000-$74,000: 37%; $75,000-$149,000: 36%; $150,000+: 0%
Racial diversity: White: 100%; African American: 0%; American Indian or Alaska native: 0%; Asian: 0%; Hawaiian or other Pacific Islander: 0%; Hispanic: 0%; Other race: 0%; Two or more races: 0%
Age range: Less than 10 years old: 9%; 10-17 years old: 2%; 18-24 years old: 1%; 25-34 years old: 11%; 35-44 years old: 7%
Kentucky: Stearns
Population: 1,386
Diversity grade: D+
Median household income: $17,628
Household income brackets: Less than $25,000: 74%; $25,000-$44,000: 18%; $45,000-$74,000: 0%; $75,000-$149,000: 7%; $150,000+: 0%
Racial diversity: White: 100%; African American: 0%; American Indian or Alaska native: 0%; Asian: 0%; Hawaiian or other Pacific Islander: 0%; Hispanic: 0%; Other race: 0%; Two or more races: 0%
Age range: Less than 10 years old: 25%; 10-17 years old: 0%; 18-24 years old: 6%; 25-34 years old: 13%; 35-44 years old: 9%
Louisiana: Hayes
Population: 1,041
Diversity grade: C
Median household income: $69,303
Household income brackets: Less than $25,000: 26%; $25,000-$44,000: 11%; $45,000-$74,000: 17%; $75,000-$149,000: 45%; $150,000+: 0%
Racial diversity: White: 100%; African American: 0%; American Indian or Alaska native: 0%; Asian: 0%; Hawaiian or other Pacific Islander: 0%; Hispanic: 0%; Other race: 0%; Two or more races: 0%
Age range: Less than 10 years old: 20%; 10-17 years old: 9%; 18-24 years old: 16%; 25-34 years old: 15%; 35-44 years old: 13%
Maine: Ogunquit
Population: 1,189
Diversity grade: C
Median household income: $67,109
Household income brackets: Less than $25,000: 16%; $25,000-$44,000: 17%; $45,000-$74,000: 23%; $75,000-$149,000: 31%; $150,000+: 12%
Racial diversity: White: 100%; African American: 0%; American Indian or Alaska native: 0%; Asian: 0%; Hawaiian or other Pacific Islander: 0%; Hispanic: 0%; Other race: 0%; Two or more races: 0%
Age range: Less than 10 years old: 5%; 10-17 years old: 4%; 18-24 years old: 8%; 25-34 years old: 4%; 35-44 years old: 6%
Maryland: Adamstown
Population: 2,521
Diversity grade: C+
Median household income: $147,500
Household income brackets: Less than $25,000: 3%; $25,000-$44,000: 3%; $45,000-$74,000: 12%; $75,000-$149,000: 32%; $150,000+: 50%
Racial diversity: White: 91%; African American: 4%; Hispanic: 2%; Two or more races: 2%; Asian: 1%; American Indian or Alaska native: 0%; Hawaiian or other Pacific Islander: 0%; Other race: 0%
Age range: Less than 10 years old: 17%; 10-17 years old: 18%; 18-24 years old: 4%; 25-34 years old: 11%; 35-44 years old: 14%
Massachusetts: West Tisbury
Population: 2,306
Diversity grade: C
Median household income: $85,469
Household income brackets: Less than $25,000: 10%; $25,000-$44,000: 14%; $45,000-$74,000: 18%; $75,000-$149,000: 47%; $150,000+: 11%
Racial diversity: White: 96%; African American: 2%; Hispanic: 1%; Asian: 1%; Two or more races: 0%; American Indian or Alaska native: 0%; Hawaiian or other Pacific Islander: 0%; Other race: 0%
Age range: Less than 10 years old: 6%; 10-17 years old: 9%; 18-24 years old: 6%; 25-34 years old: 9%; 35-44 years old: 5%
Michigan: Lexington
Population: 1,031
Diversity grade: C
Median household income: $29,545
Household income brackets: Less than $25,000: 43%; $25,000-$44,000: 26%; $45,000-$74,000: 13%; $75,000-$149,000: 14%; $150,000+: 3%
Racial diversity: White: 99%; Two or more races: 1%; Hispanic: 0%; African American: 0%; American Indian or Alaska native: 0%; Asian: 0%; Hawaiian or other Pacific Islander: 0%; Other race: 0%
Age range: Less than 10 years old: 7%; 10-17 years old: 7%; 18-24 years old: 4%; 25-34 years old: 9%; 35-44 years old: 7%
Minnesota: Crosslake
Population: 1,835
Diversity grade: C
Median household income: $59,605
Household income brackets: Less than $25,000: 15%; $25,000-$44,000: 21%; $45,000-$74,000: 22%; $75,000-$149,000: 27%; $150,000+: 15%
Racial diversity: White: 100%; African American: 0%; American Indian or Alaska native: 0%; Asian: 0%; Hawaiian or other Pacific Islander: 0%; Hispanic: 0%; Other race: 0%; Two or more races: 0%
Age range: Less than 10 years old: 6%; 10-17 years old: 4%; 18-24 years old: 4%; 25-34 years old: 5%; 35-44 years old: 6%
Mississippi: Tchula
Population: 1,833
Diversity grade: C-
Median household income: $14,390
Household income brackets: Less than $25,000: 68%; $25,000-$44,000: 20%; $45,000-$74,000: 9%; $75,000-$149,000: 3%; $150,000+: 1%
Racial diversity: African American: 98%; White: 2%; American Indian or Alaska native: 0%; Asian: 0%; Hawaiian or other Pacific Islander: 0%; Hispanic: 0%; Other race: 0%; Two or more races: 0%
Age range: Less than 10 years old: 22%; 10-17 years old: 12%; 18-24 years old: 12%; 25-34 years old: 14%; 35-44 years old: 10%
Missouri: Doe Run
Population: 1,080
Diversity grade: C-
Median household income: $17,591
Household income brackets: Less than $25,000: 61%; $25,000-$44,000: 17%; $45,000-$74,000: 5%; $75,000-$149,000: 5%; $150,000+: 11%
Racial diversity: White: 100%; African American: 0%; American Indian or Alaska native: 0%; Asian: 0%; Hawaiian or other Pacific Islander: 0%; Hispanic: 0%; Other race: 0%; Two or more races: 0%
Age range: Less than 10 years old: 11%; 10-17 years old: 4%; 18-24 years old: 17%; 25-34 years old: 9%; 35-44 years old: 9%
Montana: Fort Benton
Population: 1,325
Diversity grade: C
Median household income: $38,421
Household income brackets: Less than $25,000: 32%; $25,000-$44,000: 24%; $45,000-$74,000: 20%; $75,000-$149,000: 22%; $150,000+: 2%
Racial diversity: White: 100%; Two or more races: 0%; American Indian or Alaska native: 0%; African American: 0%; Asian: 0%; Hawaiian or other Pacific Islander: 0%; Hispanic: 0%; Other race: 0%
Age range: Less than 10 years old: 10%; 10-17 years old: 4%; 18-24 years old: 5%; 25-34 years old: 6%; 35-44 years old: 7%
Nebraska: Pohocco Township
Population: 1,001
Diversity grade: C
Median household income: $78,487
Household income brackets: Less than $25,000: 6%; $25,000-$44,000: 14%; $45,000-$74,000: 28%; $75,000-$149,000: 36%; $150,000+: 16%
Racial diversity: White: 100%; African American: 0%; American Indian or Alaska native: 0%; Asian: 0%; Hawaiian or other Pacific Islander: 0%; Hispanic: 0%; Other race: 0%; Two or more races: 0%
Age range: Less than 10 years old: 7%; 10-17 years old: 9%; 18-24 years old: 5%; 25-34 years old: 5%; 35-44 years old: 6%
Nevada: Sandy Valley
Population: 1,331
Diversity grade: C+
Median household income: $49,563
Household income brackets: Less than $25,000: 21%; $25,000-$44,000: 23%; $45,000-$74,000: 24%; $75,000-$149,000: 25%; $150,000+: 7%
Racial diversity: White: 93%; Hispanic: 7%; African American: 0%; American Indian or Alaska native: 0%; Asian: 0%; Hawaiian or other Pacific Islander: 0%; Other race: 0%; Two or more races: 0%
Age range: Less than 10 years old: 10%; 10-17 years old: 8%; 18-24 years old: 1%; 25-34 years old: 9%; 35-44 years old: 2%
New Hampshire: Deerfield
Population: 4,382
Diversity grade: C
Median household income: $91,576
Household income brackets: Less than $25,000: 6%; $25,000-$44,000: 11%; $45,000-$74,000: 19%; $75,000-$149,000: 52%; $150,000+: 13%
Racial diversity: White: 98%; African American: 1%; Asian: 0%; Two or more races: 0%; Other race: 0%; American Indian or Alaska native: 0%; Hawaiian or other Pacific Islander: 0%; Hispanic: 0%
Age range: Less than 10 years old: 13%; 10-17 years old: 11%; 18-24 years old: 5%; 25-34 years old: 12%; 35-44 years old: 10%
New Jersey: Long Beach Township
Population: 3,051
Diversity grade: C
Median household income: $82,718
Household income brackets: Less than $25,000: 16%; $25,000-$44,000: 11%; $45,000-$74,000: 17%; $75,000-$149,000: 33%; $150,000+: 23%
Racial diversity: White: 98%; Two or more races: 1%; Asian: 0%; Hispanic: 0%; American Indian or Alaska native: 0%; African American: 0%; Hawaiian or other Pacific Islander: 0%; Other race: 0%
Age range: Less than 10 years old: 2%; 10-17 years old: 4%; 18-24 years old: 5%; 25-34 years old: 7%; 35-44 years old: 2%
New Mexico: El Rito
Population: 1,179
Diversity grade: C
Median household income: $32,025
Household income brackets: Less than $25,000: 34%; $25,000-$44,000: 25%; $45,000-$74,000: 26%; $75,000-$149,000: 15%; $150,000+: 0%
Racial diversity: Hispanic: 100%; American Indian or Alaska native: 0%; White: 0%; African American: 0%; Asian: 0%; Hawaiian or other Pacific Islander: 0%; Other race: 0%; Two or more races: 0%
Age range: Less than 10 years old: 10%; 10-17 years old: 6%; 18-24 years old: 2%; 25-34 years old: 9%; 35-44 years old: 13%
New York: Kaser
Population: 5,082
Diversity grade: D
Median household income: $18,538
Household income brackets: Less than $25,000: 66%; $25,000-$44,000: 17%; $45,000-$74,000: 13%; $75,000-$149,000: 3%; $150,000+: 1%
Racial diversity: White: 99%; Asian: 0%; Hispanic: 0%; Two or more races: 0%; African American: 0%; American Indian or Alaska native: 0%; Hawaiian or other Pacific Islander: 0%; Other race: 0%
Age range: Less than 10 years old: 37%; 10-17 years old: 22%; 18-24 years old: 15%; 25-34 years old: 11%; 35-44 years old: 7%
North Carolina: Boone Township
Population: 10,046
Diversity grade: C-
Median household income: $9,385
Household income brackets: Less than $25,000: 70%; $25,000-$44,000: 10%; $45,000-$74,000: 10%; $75,000-$149,000: 7%; $150,000+: 3%
Racial diversity: White: 89%; Hispanic: 3%; Two or more races: 3%; African American: 3%; Asian: 2%; American Indian or Alaska native: 0%; Hawaiian or other Pacific Islander: 0%; Other race: 0%
Age range: Less than 10 years old: 1%; 10-17 years old: 1%; 18-24 years old: 84%; 25-34 years old: 5%; 35-44 years old: 3%
North Dakota: Stanley Township
Population: 1,263
Diversity grade: C-
Median household income: $156,229
Household income brackets: Less than $25,000: 0%; $25,000-$44,000: 0%; $45,000-$74,000: 36%; $75,000-$149,000: 8%; $150,000+: 57%
Racial diversity: White: 98%; Asian: 2%; African American: 0%; American Indian or Alaska native: 0%; Hawaiian or other Pacific Islander: 0%; Hispanic: 0%; Other race: 0%; Two or more races: 0%
Age range: Less than 10 years old: 18%; 10-17 years old: 8%; 18-24 years old: 10%; 25-34 years old: 9%; 35-44 years old: 11%
Ohio: Jackson Township
Population: 1,023
Diversity grade: C-
Median household income: $90,647
Household income brackets: Less than $25,000: 4%; $25,000-$44,000: 9%; $45,000-$74,000: 15%; $75,000-$149,000: 59%; $150,000+: 13%
Racial diversity: White: 100%; African American: 0%; American Indian or Alaska native: 0%; Asian: 0%; Hawaiian or other Pacific Islander: 0%; Hispanic: 0%; Other race: 0%; Two or more races: 0%
Age range: Less than 10 years old: 9%; 10-17 years old: 10%; 18-24 years old: 6%; 25-34 years old: 3%; 35-44 years old: 8%
Oklahoma: Waukomis
Population: 1,368
Diversity grade: B-
Median household income: $49,595
Household income brackets: Less than $25,000: 19%; $25,000-$44,000: 24%; $45,000-$74,000: 33%; $75,000-$149,000: 23%; $150,000+: 2%
Racial diversity: White: 95%; Hispanic: 4%; Two or more races: 1%; American Indian or Alaska native: 1%; Asian: 0%; African American: 0%; Hawaiian or other Pacific Islander: 0%; Other race: 0%
Age range: Less than 10 years old: 11%; 10-17 years old: 15%; 18-24 years old: 9%; 25-34 years old: 7%; 35-44 years old: 18%
Oregon: Port Orford
Population: 1,243
Diversity grade: C
Median household income: $29,583
Household income brackets: Less than $25,000: 45%; $25,000-$44,000: 23%; $45,000-$74,000: 22%; $75,000-$149,000: 10%; $150,000+: 0%
Racial diversity: White: 94%; Hispanic: 3%; Two or more races: 2%; American Indian or Alaska native: 1%; African American: 0%; Asian: 0%; Hawaiian or other Pacific Islander: 0%; Other race: 0%
Age range: Less than 10 years old: 7%; 10-17 years old: 3%; 18-24 years old: 6%; 25-34 years old: 9%; 35-44 years old: 4%
Pennsylvania: West Mahoning Township
Population: 1,414
Diversity grade: C
Median household income: $36,875
Household income brackets: Less than $25,000: 28%; $25,000-$44,000: 25%; $45,000-$74,000: 26%; $75,000-$149,000: 16%; $150,000+: 4%
Racial diversity: White: 100%; African American: 0%; American Indian or Alaska native: 0%; Asian: 0%; Hawaiian or other Pacific Islander: 0%; Hispanic: 0%; Other race: 0%; Two or more races: 0%
Age range: Less than 10 years old: 35%; 10-17 years old: 16%; 18-24 years old: 12%; 25-34 years old: 12%; 35-44 years old: 7%
Rhode Island: Hope Valley
Population: 1,788
Diversity grade: C
Median household income: $70,474
Household income brackets: Less than $25,000: 1%; $25,000-$44,000: 23%; $45,000-$74,000: 33%; $75,000-$149,000: 29%; $150,000+: 14%
Racial diversity: White: 99%; Two or more races: 1%; Other race: 0%; African American: 0%; American Indian or Alaska native: 0%; Asian: 0%; Hawaiian or other Pacific Islander: 0%; Hispanic: 0%
Age range: Less than 10 years old: 9%; 10-17 years old: 19%; 18-24 years old: 9%; 25-34 years old: 1%; 35-44 years old: 14%
South Carolina: Gadsden
Population: 1,948
Diversity grade: C-
Median household income: $23,869
Household income brackets: Less than $25,000: 53%; $25,000-$44,000: 33%; $45,000-$74,000: 8%; $75,000-$149,000: 6%; $150,000+: 0%
Racial diversity: African American: 100%; American Indian or Alaska native: 0%; Asian: 0%; Hawaiian or other Pacific Islander: 0%; Hispanic: 0%; Other race: 0%; Two or more races: 0%; White: 0%
Age range: Less than 10 years old: 7%; 10-17 years old: 12%; 18-24 years old: 7%; 25-34 years old: 11%; 35-44 years old: 15%
South Dakota: Wall Lake Township
Population: 1,373
Diversity grade: C
Median household income: $84,034
Household income brackets: Less than $25,000: 4%; $25,000-$44,000: 8%; $45,000-$74,000: 23%; $75,000-$149,000: 50%; $150,000+: 15%
Racial diversity: White: 100%; Asian: 0%; African American: 0%; American Indian or Alaska native: 0%; Hawaiian or other Pacific Islander: 0%; Hispanic: 0%; Other race: 0%; Two or more races: 0%
Age range: Less than 10 years old: 10%; 10-17 years old: 13%; 18-24 years old: 12%; 25-34 years old: 10%; 35-44 years old: 7%
Tennessee: Sneedville
Population: 1,318
Diversity grade: C-
Median household income: $14,653
Household income brackets: Less than $25,000: 67%; $25,000-$44,000: 13%; $45,000-$74,000: 6%; $75,000-$149,000: 14%; $150,000+: 0%
Racial diversity: White: 94%; African American: 2%; American Indian or Alaska native: 1%; Two or more races: 1%; Asian: 0%; Hispanic: 0%; Other race: 0%; Hawaiian or other Pacific Islander: 0%
Age range: Less than 10 years old: 15%; 10-17 years old: 11%; 18-24 years old: 10%; 25-34 years old: 16%; 35-44 years old: 12%
Texas: Laguna Heights
Population: 3,386
Diversity grade: C-
Median household income: $22,562
Household income brackets: Less than $25,000: 61%; $25,000-$44,000: 18%; $45,000-$74,000: 10%; $75,000-$149,000: 11%; $150,000+: 0%
Racial diversity: Hispanic: 99%; White: 1%; African American: 0%; American Indian or Alaska native: 0%; Asian: 0%; Hawaiian or other Pacific Islander: 0%; Other race: 0%; Two or more races: 0%
Age range: Less than 10 years old: 24%; 10-17 years old: 15%; 18-24 years old: 7%; 25-34 years old: 21%; 35-44 years old: 9%
Utah: Hildale
Population: 2,926
Diversity grade: C
Median household income: $45,600
Household income brackets: Less than $25,000: 28%; $25,000-$44,000: 20%; $45,000-$74,000: 18%; $75,000-$149,000: 30%; $150,000+: 4%
Racial diversity: White: 100%; Hispanic: 0%; African American: 0%; American Indian or Alaska native: 0%; Asian: 0%; Hawaiian or other Pacific Islander: 0%; Other race: 0%; Two or more races: 0%
Age range: Less than 10 years old: 32%; 10-17 years old: 27%; 18-24 years old: 12%; 25-34 years old: 13%; 35-44 years old: 8%
Vermont: Mount Holly
Population: 1,189
Diversity grade: C
Median household income: $63,934
Household income brackets: Less than $25,000: 9%; $25,000-$44,000: 21%; $45,000-$74,000: 31%; $75,000-$149,000: 36%; $150,000+: 3%
Racial diversity: White: 99%; Asian: 1%; Two or more races: 0%; African American: 0%; American Indian or Alaska native: 0%; Hawaiian or other Pacific Islander: 0%; Hispanic: 0%; Other race: 0%
Age range: Less than 10 years old: 6%; 10-17 years old: 8%; 18-24 years old: 3%; 25-34 years old: 6%; 35-44 years old: 10%
Virginia: Plum Creek
Population: 1,428
Diversity grade: C
Median household income: $31,082
Household income brackets: Less than $25,000: 47%; $25,000-$44,000: 18%; $45,000-$74,000: 26%; $75,000-$149,000: 9%; $150,000+: 0%
Racial diversity: White: 100%; African American: 0%; American Indian or Alaska native: 0%; Asian: 0%; Hawaiian or other Pacific Islander: 0%; Hispanic: 0%; Other race: 0%; Two or more races: 0%
Age range: Less than 10 years old: 4%; 10-17 years old: 17%; 18-24 years old: 3%; 25-34 years old: 6%; 35-44 years old: 18%
Washington: Amboy
Population: 2,019
Diversity grade: C
Median household income: $70,331
Household income brackets: Less than $25,000: 16%; $25,000-$44,000: 11%; $45,000-$74,000: 30%; $75,000-$149,000: 38%; $150,000+: 5%
Racial diversity: White: 99%; Hispanic: 1%; Two or more races: 0%; American Indian or Alaska native: 0%; Asian: 0%; African American: 0%; Hawaiian or other Pacific Islander: 0%; Other race: 0%
Age range: Less than 10 years old: 23%; 10-17 years old: 18%; 18-24 years old: 4%; 25-34 years old: 12%; 35-44 years old: 12%
West Virginia: War
Population: 1,044
Diversity grade: C
Median household income: $28,125
Household income brackets: Less than $25,000: 46%; $25,000-$44,000: 36%; $45,000-$74,000: 12%; $75,000-$149,000: 7%; $150,000+: 0%
Racial diversity: White: 98%; African American: 2%; American Indian or Alaska native: 0%; Asian: 0%; Hawaiian or other Pacific Islander: 0%; Hispanic: 0%; Other race: 0%; Two or more races: 0%
Age range: Less than 10 years old: 26%; 10-17 years old: 7%; 18-24 years old: 2%; 25-34 years old: 18%; 35-44 years old: 10%
Wisconsin: Washington
Population: 1,755
Diversity grade: C
Median household income: $51,513
Household income brackets: Less than $25,000: 16%; $25,000-$44,000: 26%; $45,000-$74,000: 40%; $75,000-$149,000: 17%; $150,000+: 2%
Racial diversity: White: 100%; American Indian or Alaska native: 0%; African American: 0%; Asian: 0%; Hawaiian or other Pacific Islander: 0%; Hispanic: 0%; Other race: 0%; Two or more races: 0%
Age range: Less than 10 years old: 6%; 10-17 years old: 6%; 18-24 years old: 6%; 25-34 years old: 7%; 35-44 years old: 5%
Wyoming: Story
Population: 1,000
Diversity grade: C
Median household income: $44,138
Household income brackets: Less than $25,000: 23%; $25,000-$44,000: 31%; $45,000-$74,000: 27%; $75,000-$149,000: 19%; $150,000+: 0%
Racial diversity: White: 99%; Hispanic: 1%; African American: 0%; American Indian or Alaska native: 0%; Asian: 0%; Hawaiian or other Pacific Islander: 0%; Other race: 0%; Two or more races: 0%
Age range: Less than 10 years old: 17%; 10-17 years old: 0%; 18-24 years old: 0%; 25-34 years old: 10%; 35-44 years old: 23%