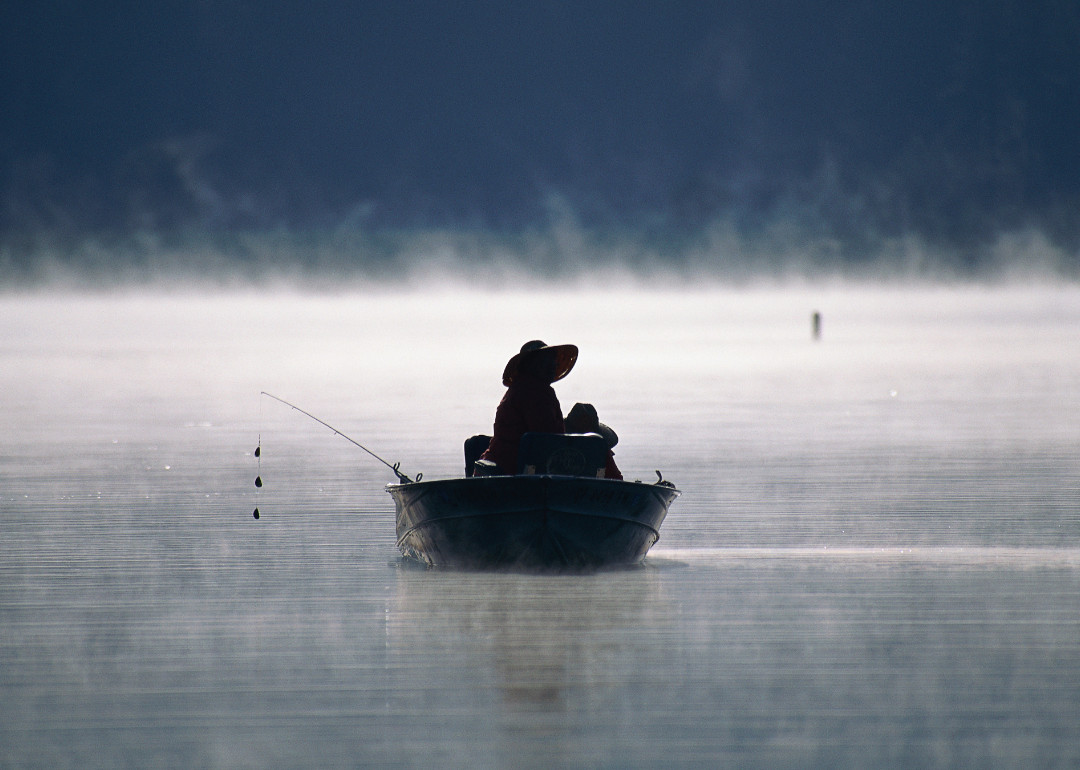 States with the most registered fishermen
States with the most registered fishermen
There are 29.2 million registered anglers in the United States, with more than 49 million fishermen of all ages taking to water bodies around the country both in 2017 and 2018, according to the Outdoor Foundation's 2019 Special Report on Fishing. In an effort to learn more about one of Americans' favorite pastimes, Stacker referred to 2020 data from the U.S. Fish and Wildlife Service breaking down how many registered fishermen are in each state. We then ranked states using per-capita fishing license holder numbers and population data from the 2018 census.
As schedules have become more crowded, Americans have increasingly sought out the quiet, slow activity of fishing. The sport has also proven to be a popular summer activity amid a new era of social distancing, allowing people to keep their space while enjoying the outdoors.
About 24.1% of American children fish, with popularity among kids climbing almost 2% between 2016 and 2019. Kids are not required to register as fishermen except in states requiring junior licenses. Teenager participation rose by 4% over the same time period, according to the 2019 Special Report on Fishing. And 34% of the 49.1 million Americans who went fishing in 2018 were women.
Freshwater fishing has almost twice as many participants as saltwater and fly fishing combined, making freshwater the clear favorite of American fishing styles.
Read on to find out how your state stacks up, and for more information about the best fishing holes and species in each state.
You may also like: Where every U.S. president went to college