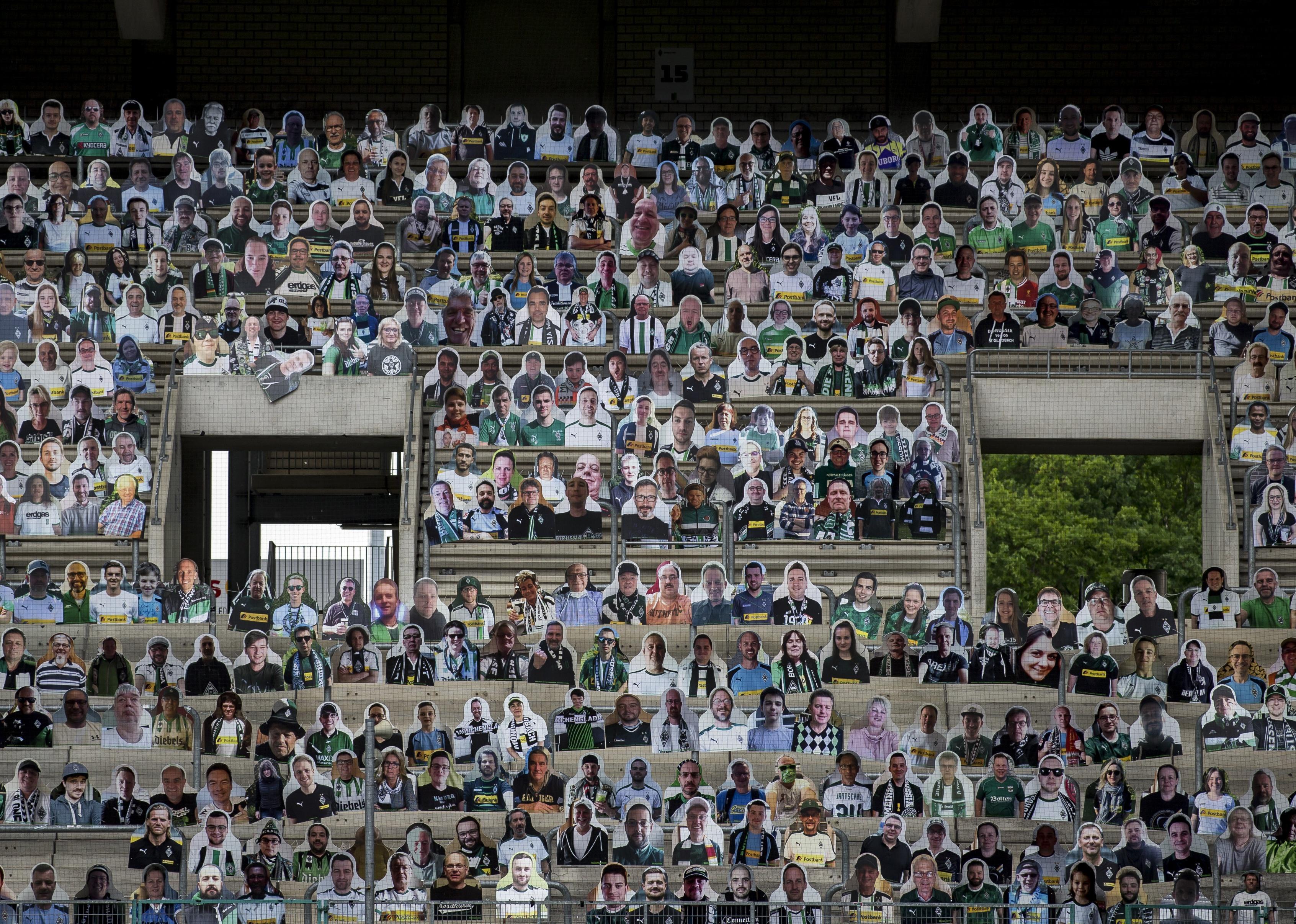 20 ways to get your sports fix during the coronavirus pandemic
Christian Verheyen/Borussia Moenchengladbach // Getty Images
20 ways to get your sports fix during the coronavirus pandemic
Professional and college sports were among the first indicators that COVID-19 would dramatically change daily American life. First, the Ivy League canceled its conference tournament on March 10, with others soon following suit. The NCAA announced it would hold March Madness without ticketed spectators but then canceled the entire tournament. NBA star Kevin Durant was one of the first household names to announce he tested positive for the novel coronavirus, and a few days later, so did New Orleans Saints coach Sean Payton.
Sports as we know it may not return for several months. The absence of daily games packed with drama has left a void for countless fans. There are still many ways to connect with favorite teams and players, though. That's why Stacker compiled 20 ways to get your sports fix from home, using news, team websites, athlete social media accounts, television listings, and well-reviewed recommendations.
While live game action is currently not an option, streaming and rebroadcast offers an abundance of classics, highlights, and documentaries. Athletes have gotten inventive, using video games or their own backyard to stage mini competitions, some of which have even been nationally televised. The hypothetical is also keeping the sports engine going, as fans and athletes alike speculate on the age-old bar and barber-shop debates on the greatest of all time.
One month after Durant's announcement, more than a half-dozen NBA players tested positive (several teams did not disclose names). Denver Broncos star linebacker Von Miller, NHL players, and minor league baseball players have also tested positive, so it may be a while before we're able to enter through a turnstile again and enjoy sports live. But there's enough going on out there to replicate the roar of the crowd—did anyone say marble racing? Click through to find out more.
You may also like: Highest-paid players in the NBA